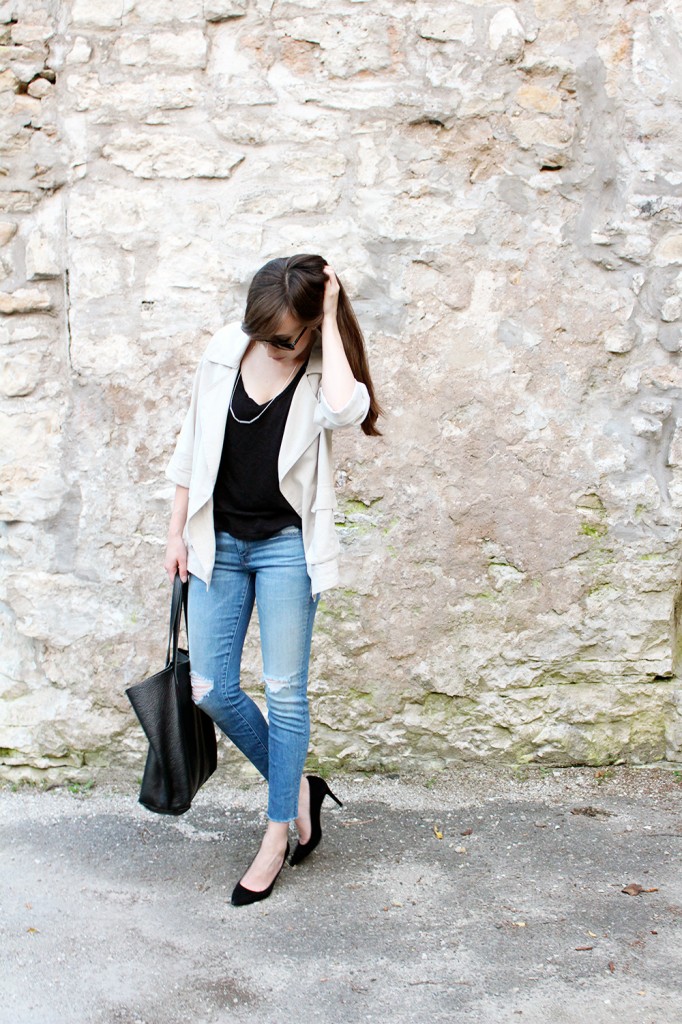 Mother nature has decided to play some evil trick on us by making what should be easy breezy September days hot and humid. She's been tossing out thunderstorms occasionally too. Not ideal for chunky sweater and leather boot wearing but I imagine that time will be here soon enough. For now I'm just keeping it super simple with easy layers and getting my fall fix by adding in more black pieces.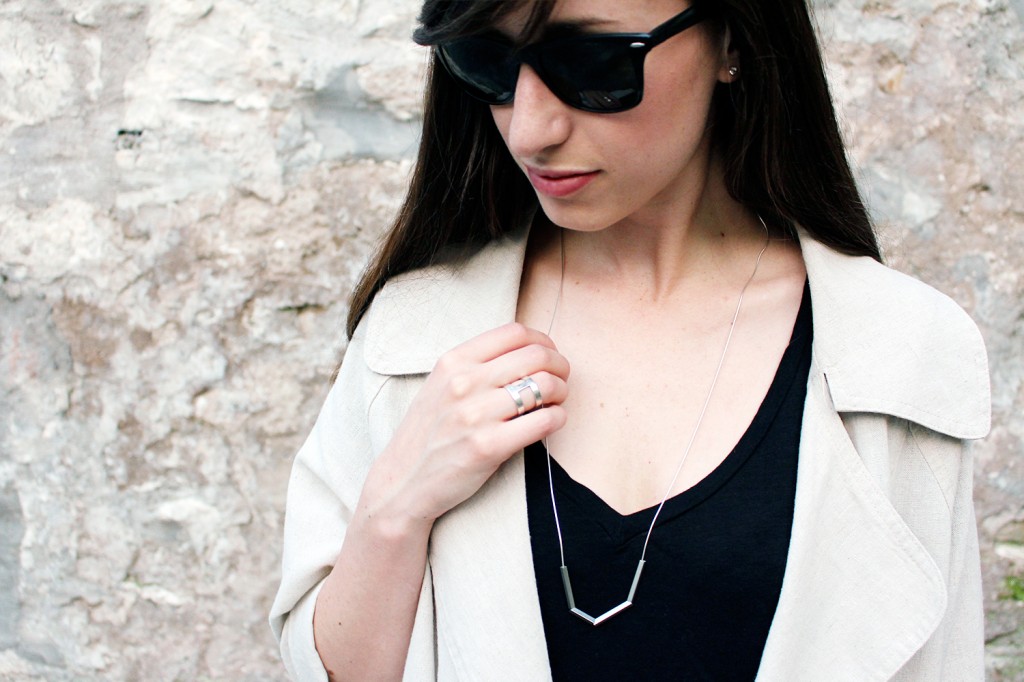 30 Versions is a Singapore based accessories brand, designed and made by the loveliest duo, Paige and Lynette. When they got in touch to collaborate with Style Bee I was so excited to discover them and instantly clicked with their design philosophy.
"We immerse ourselves in the conceptualisation and hand-crafting of every piece of wearable. We begin either with a sketch, a random idea, or an inspirational image, personally source the materials from all over the world, and then create the wearables in our studio. Well-made, well-thought design that can be worn for a long time – belonging only to a small group of people."
I couldn't help but fall for the sleek and minimal Denise necklace. It's beautifully crafted and I love the contemporary and almost industrial vibe it has. I've been wearing it every day since it arrived and know it will play a part in my accessory repertoire for years. Paige and Lynette create little masterpieces with a variety of materials and I highly recommend you take a peek at 30 Versions' unique and artistic collection.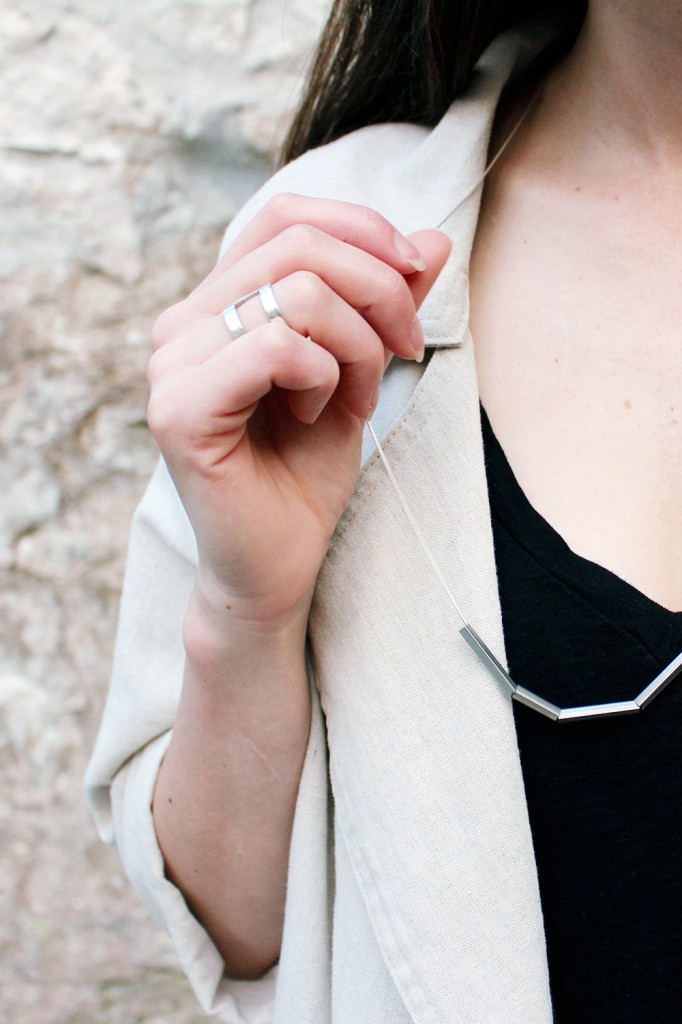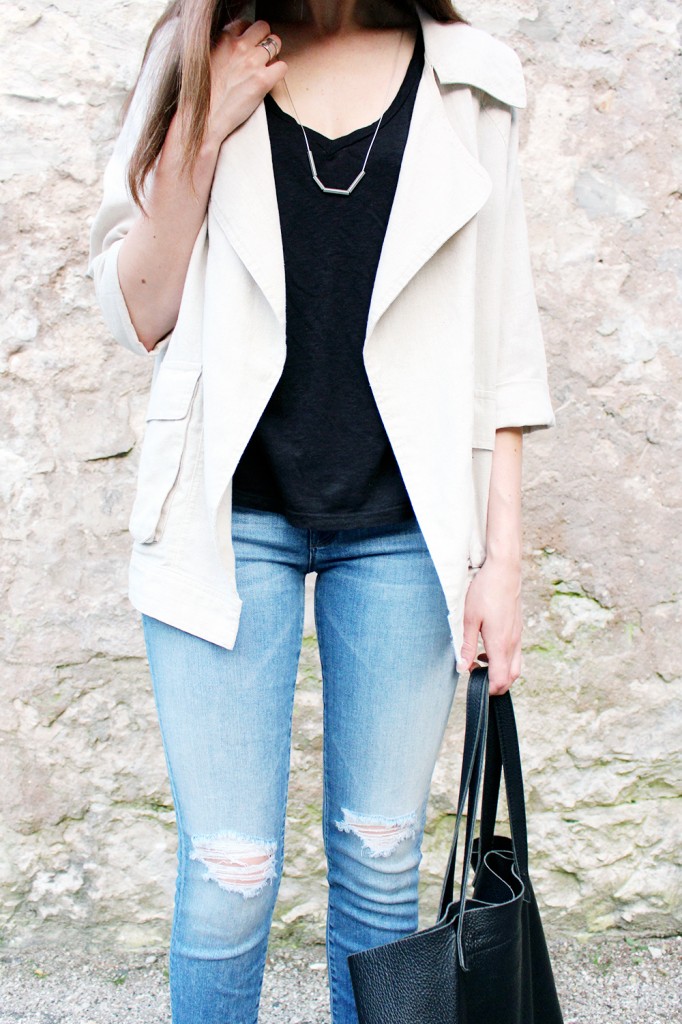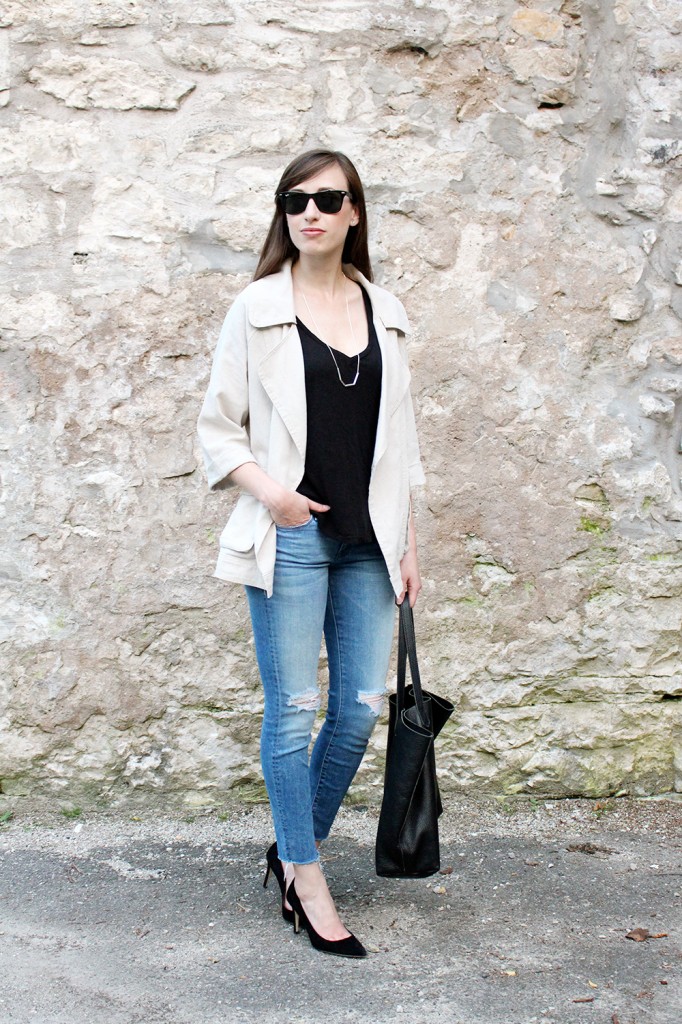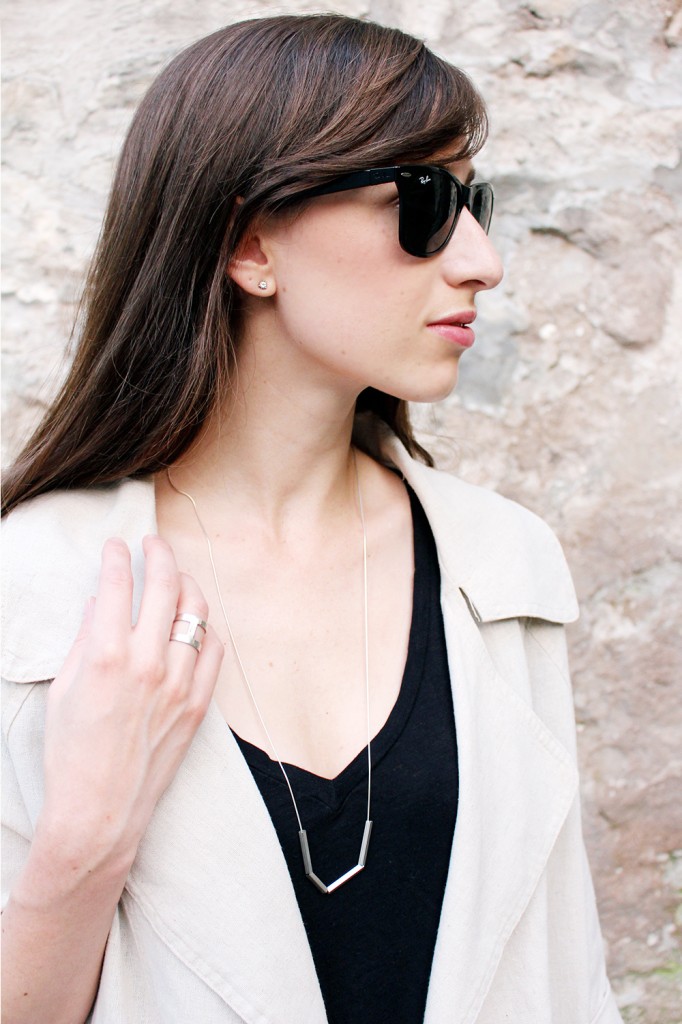 Necklace c/o 30 Versions // Jacket Need Supply (on sale!) // Tee StyleMint // Denim Mother (Similar, Similar) // Heels J.Crew // Bag Cuyana // Sunnies Ray Ban // Ring designed and made by yours truly
Photos by my classic fella Dave Ruhl.