September is over, a fact I'm not entirely ready to accept it but alas, I must come to terms with this reality. I will say the most amazing part about the last month has been seeing the leaves change colour during my morning walks with Dobby. Fall air just smells fresher and somehow spicier (don't ask me why) than the air during the rest of the year. It's been a pretty warm autumn for us in Ontario and even though I've been dying to get my layer game on, it's been really nice to have an Indian summer.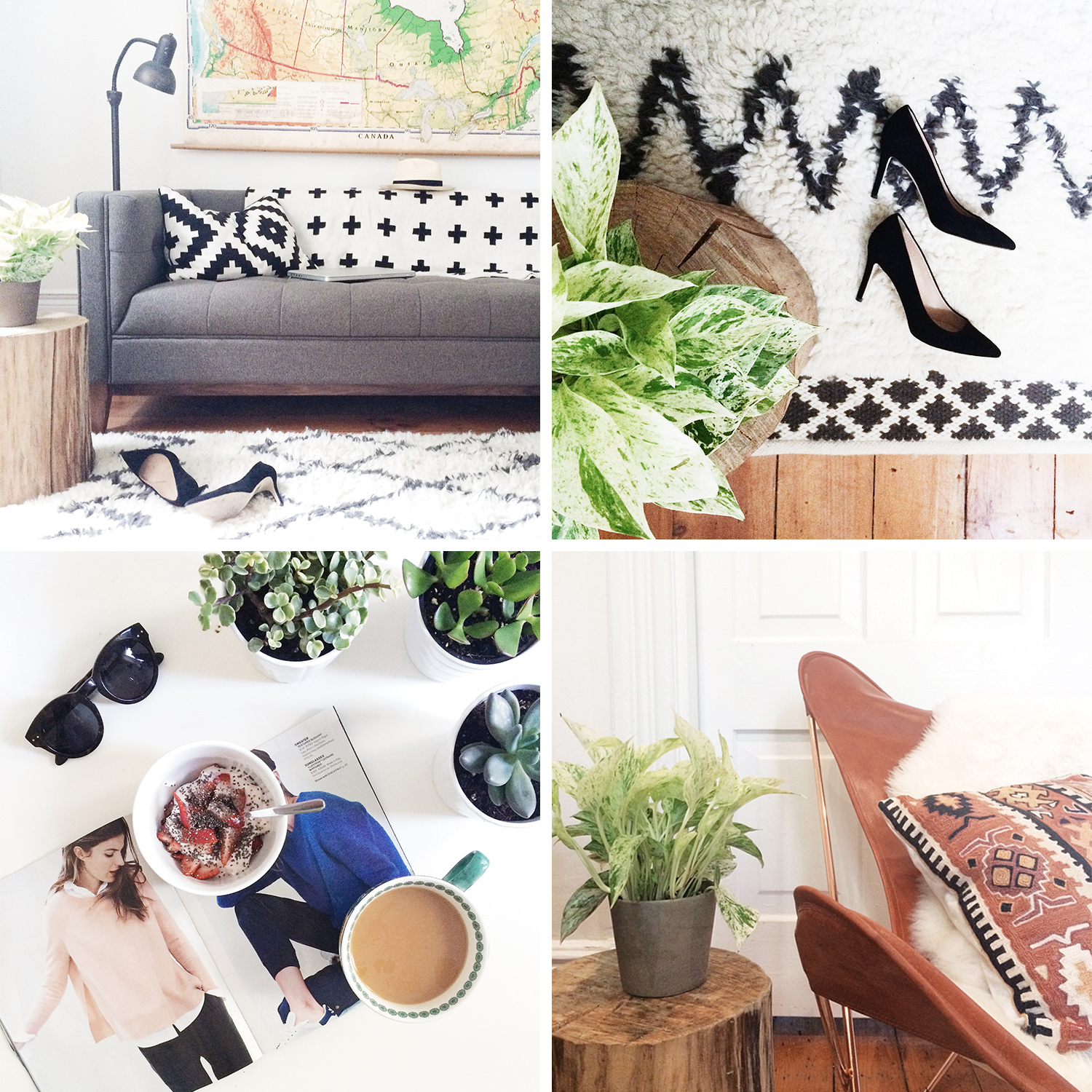 Here are a few snaps of our place. Well, of our living room at least. Yep, it's still the only room thats ready to share but I just love it! We bought the most amazing chair from The-Citizenry recently and we're infatuated with it. It's truly a work of art and a piece we'll treasure for a long time. I enjoyed last Sunday with the house to myself, admired some new succulent friends and sought some style inspiration from the latest J.Crew catalogue (the side slit collection cashmere sweater is a dream!).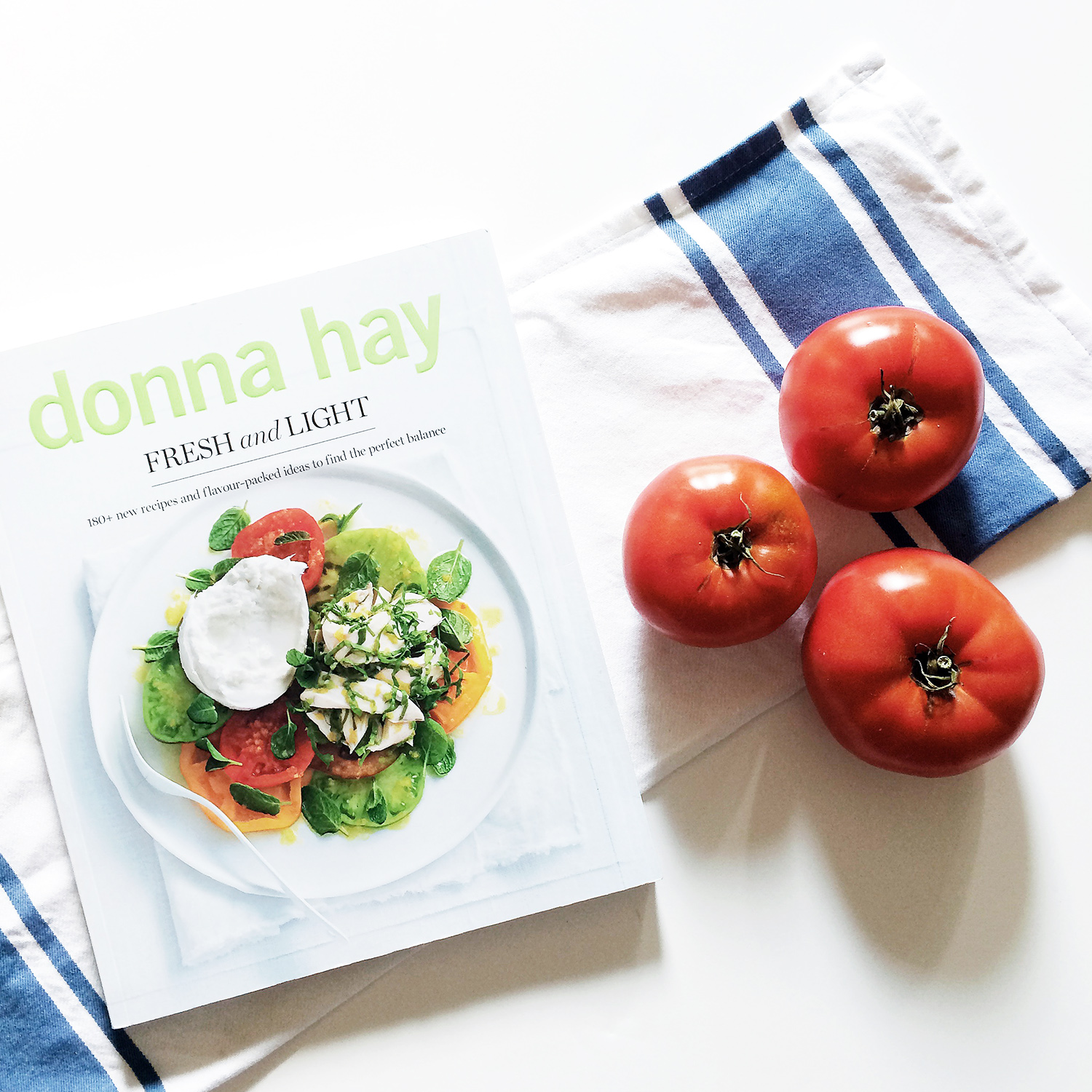 My Mum treated me to the Donna Hay Fresh & Light cookbook and it's been amazing! So far I've made us the Lemon Chicken with Tomato and Buffalo Mozzarella Salad (yep that's the cover), the Spinach Ricotta Gnocchi and the Barley Risotto. All have been utterly delicious, easy to make and totally live up to the title. I highly recommend picking up a copy. Available here.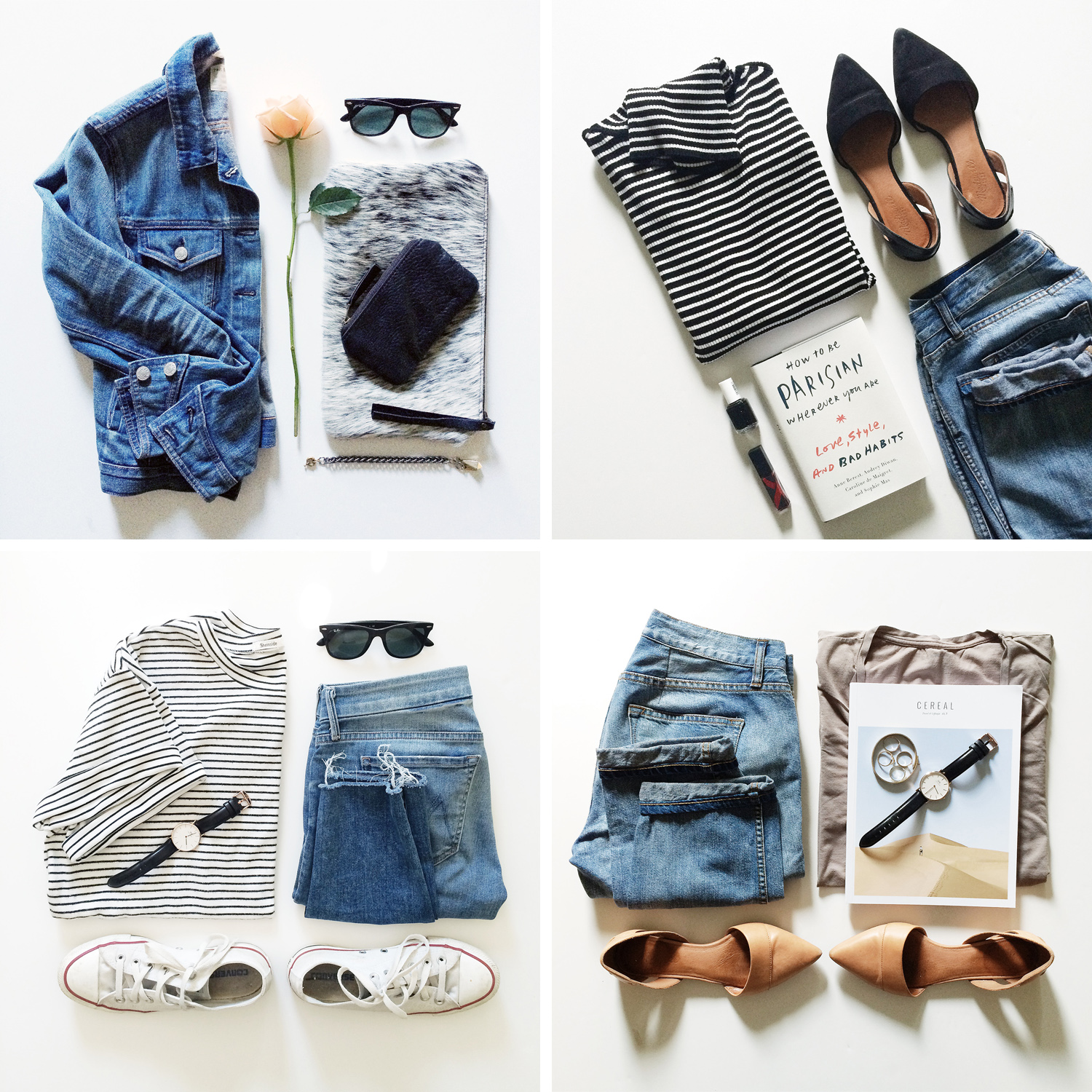 I've been keeping things pretty casual lately. Living in my boyfriend denim and stripes while trying to sneak in a few opportunities to catch up on some fun reads.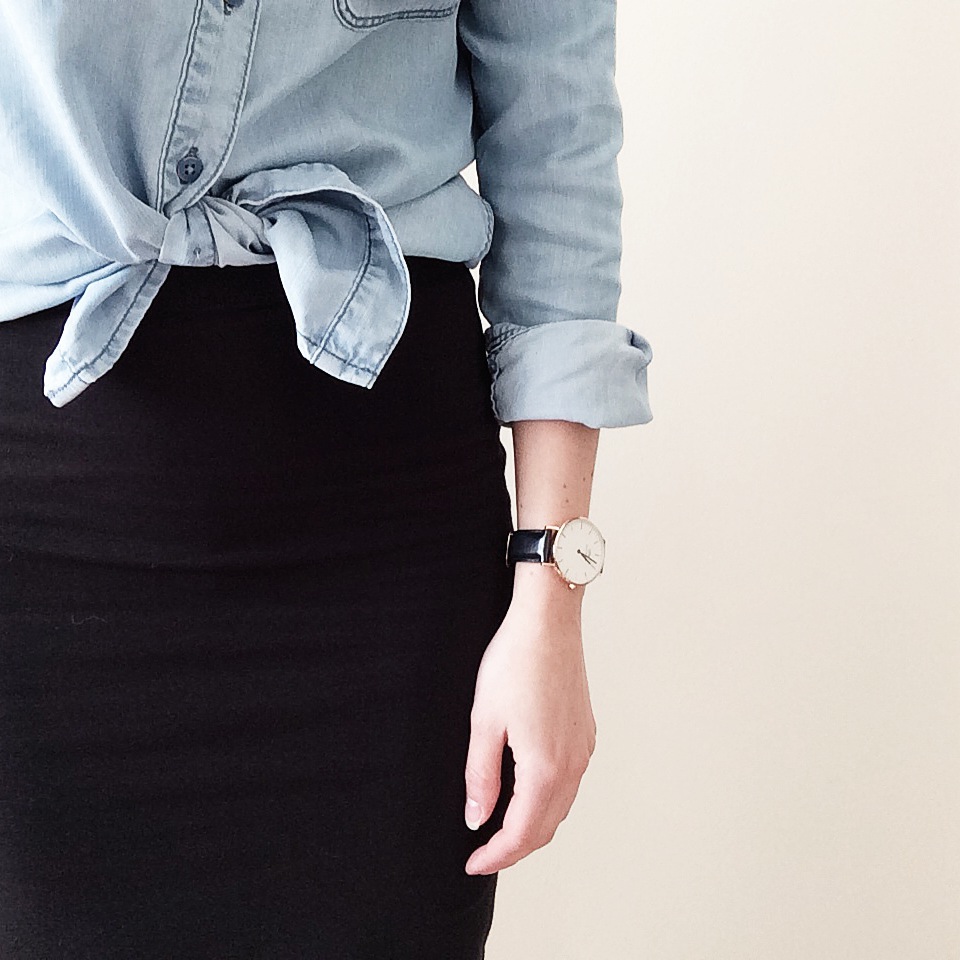 Today is the last day to use code 'stylebee' for 15% off your favourite Daniel Wellington watch. I can't honestly remember what it was like to go without a watch now. It seems to complete every outfit and is definitely one of my favourite accessories of the year.
How was your September? Would love to hear about what you were up to.