Slowly easing my way back into work, blog and real life mode after a fabulous week in Europe followed by a weekend spent in bed with the flu. Definitely not a souvenir I recommend picking up! After spending the weekend in a slight state of depression, feeling sorry for myself and wishing I could just win the lottery and never have to work again, I decided it was time to snap myself out of it and take a look back at the beautiful month of June and appreciate all the good things that have been going on. I don't know about you but I find it all too easy to fixate on the things that aren't what I want them to be rather than directing my energy towards what makes me happy. But I'm making a real effort to change those tendencies, so with that in mind here are some of the good things!
---
OUR GARDEN
We have been absolutely reaping the rewards of our garden this year and it's been by far the best one yet. Our lettuce crop has been especially lush and I can't tell you how easy it is to grow your own amazing leafy greens. Not to mention how much better they taste than store bought. The radishes and green peas have been maturing too so our salad game is seriously strong right now!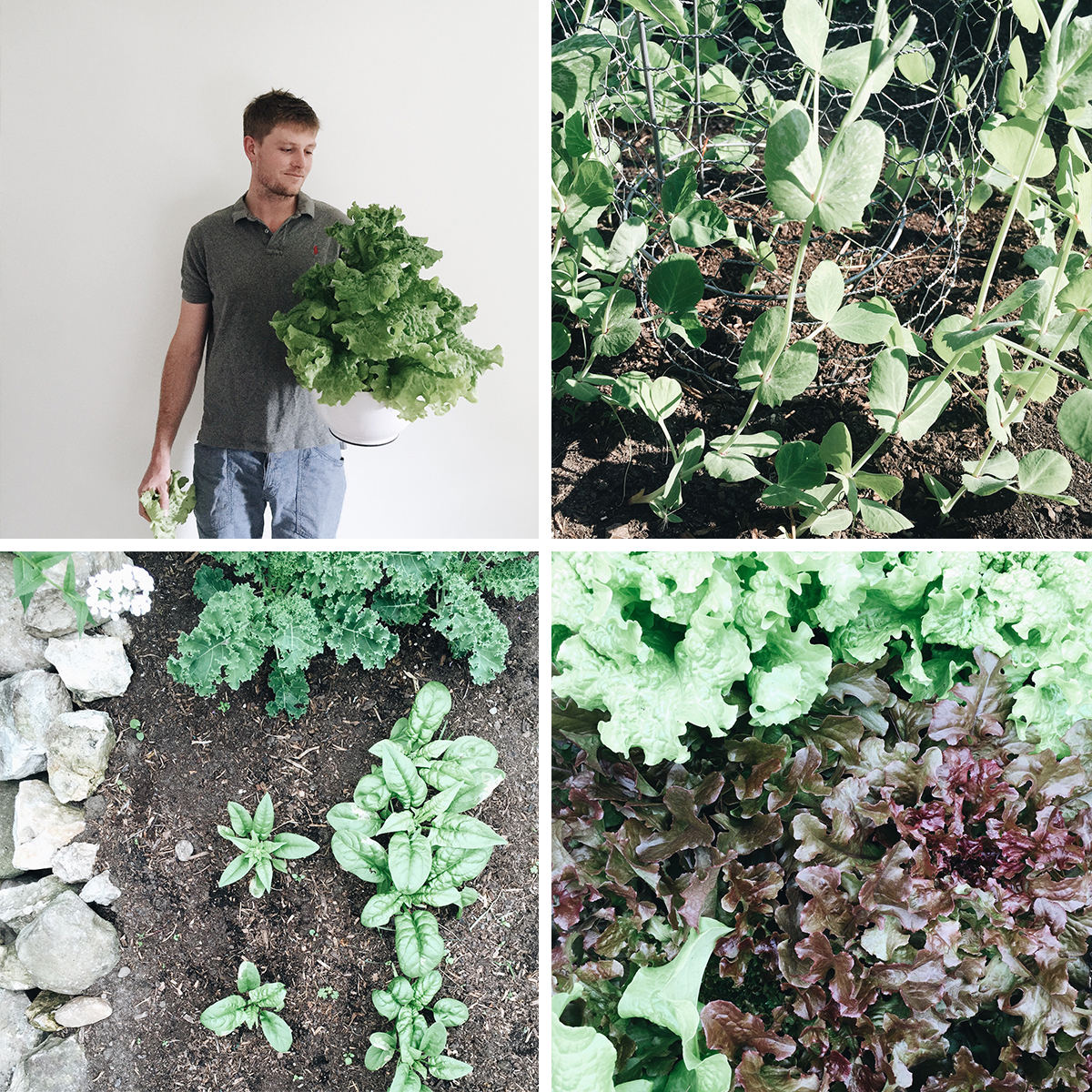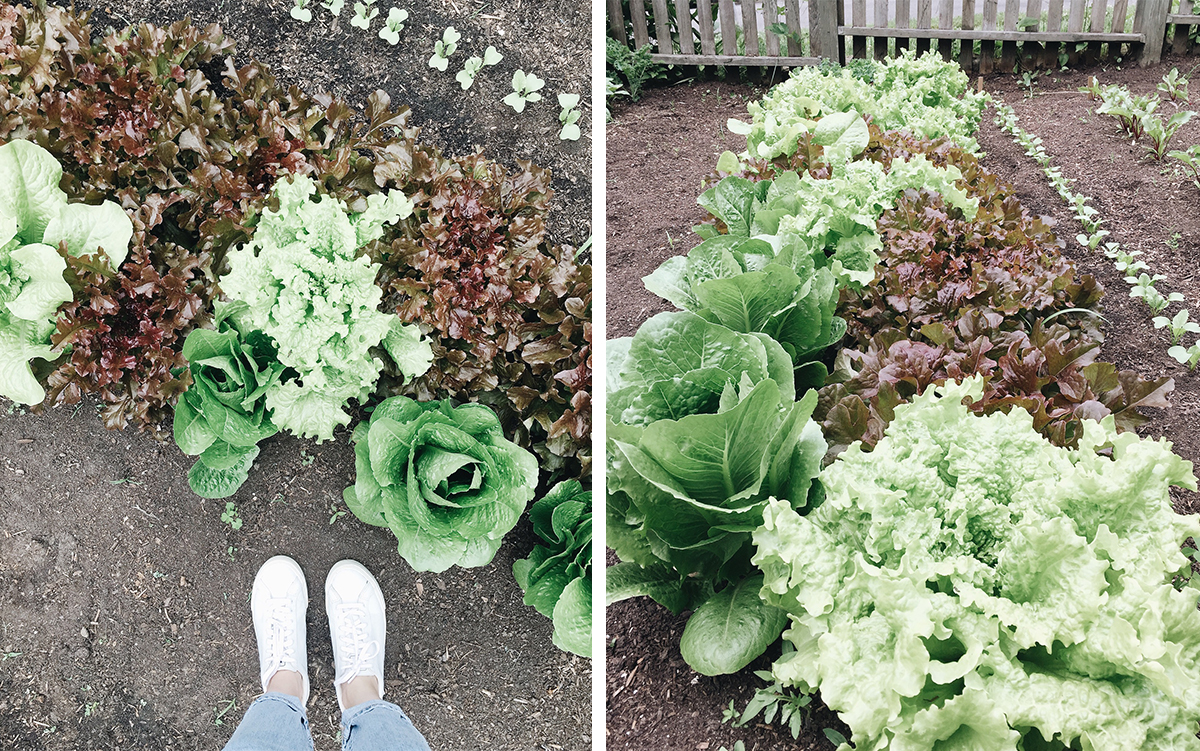 It's much more apparent in person but you can still see the difference between the early June garden and late June garden. Everything has filled in so much and our squashes, root veggies, tomatoes and brussels sprouts are really getting big. The garden has been a great way to meet with new neighbours as everyone that walks by stops to ask about it.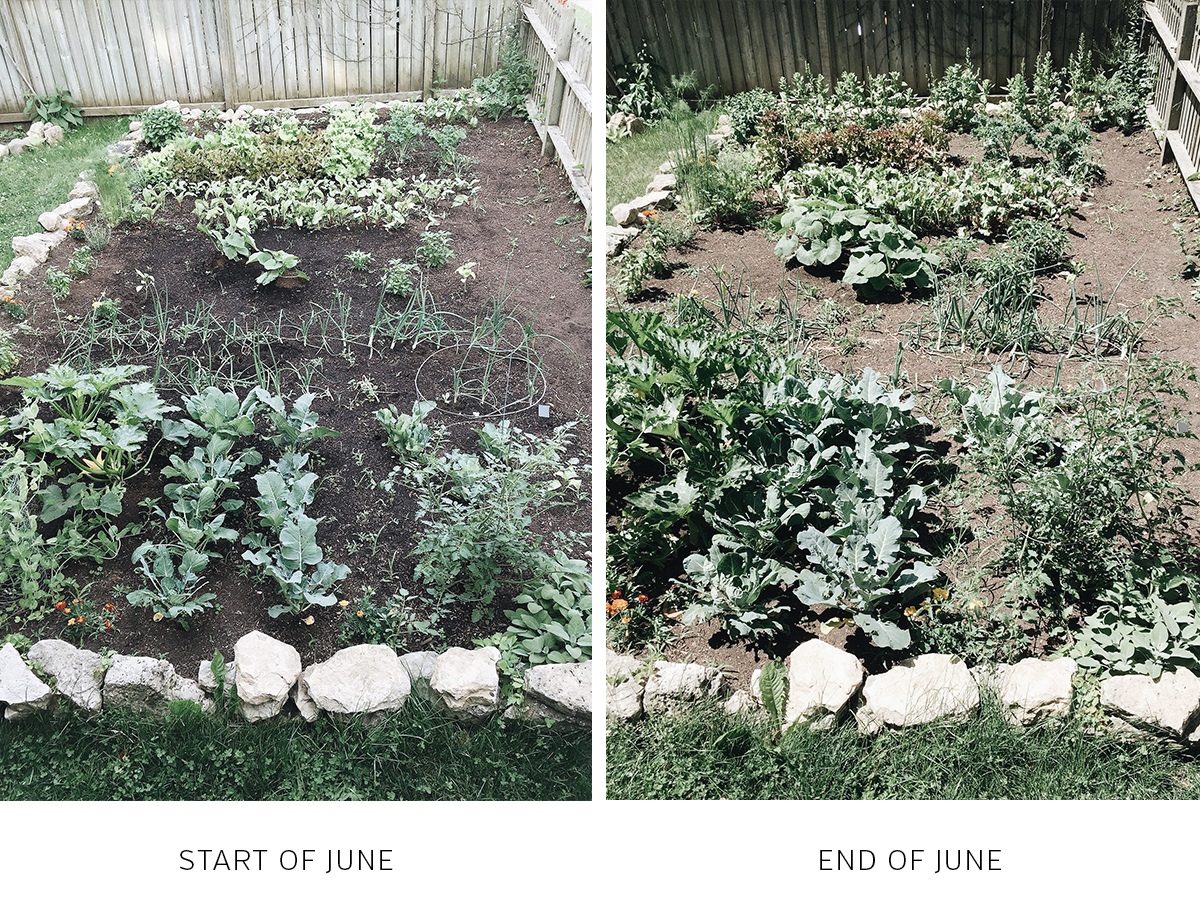 ---
DOBBY
I was shocked to see how few photos I captured of my favourite little fur butt this month. Usually he even outnumbers flower shots on my phone! Regardless, he's perfect and amazing and has been the very best cuddle buddy during my recent bought of illness. Here are a couple of him loving life on a Sunday.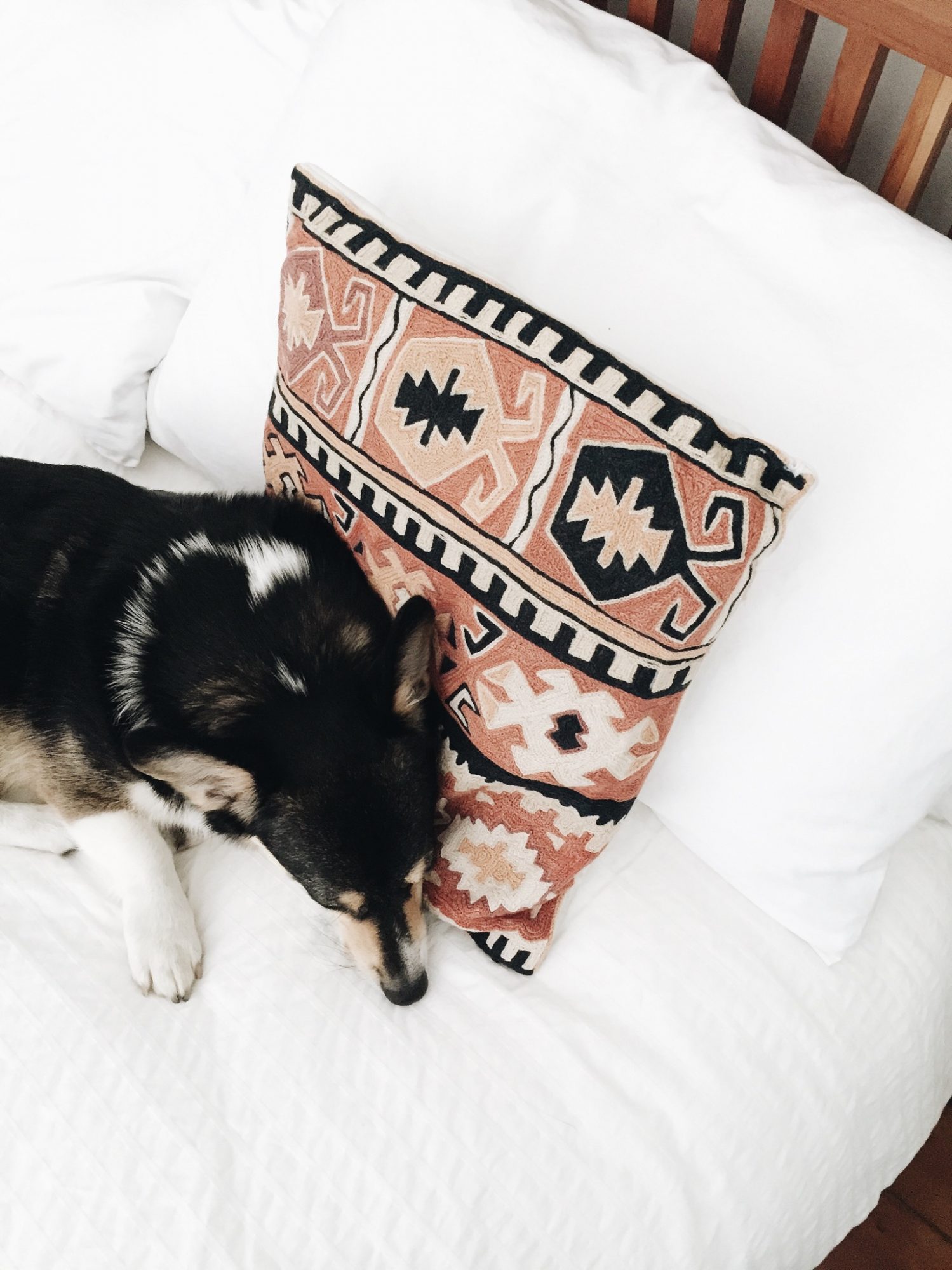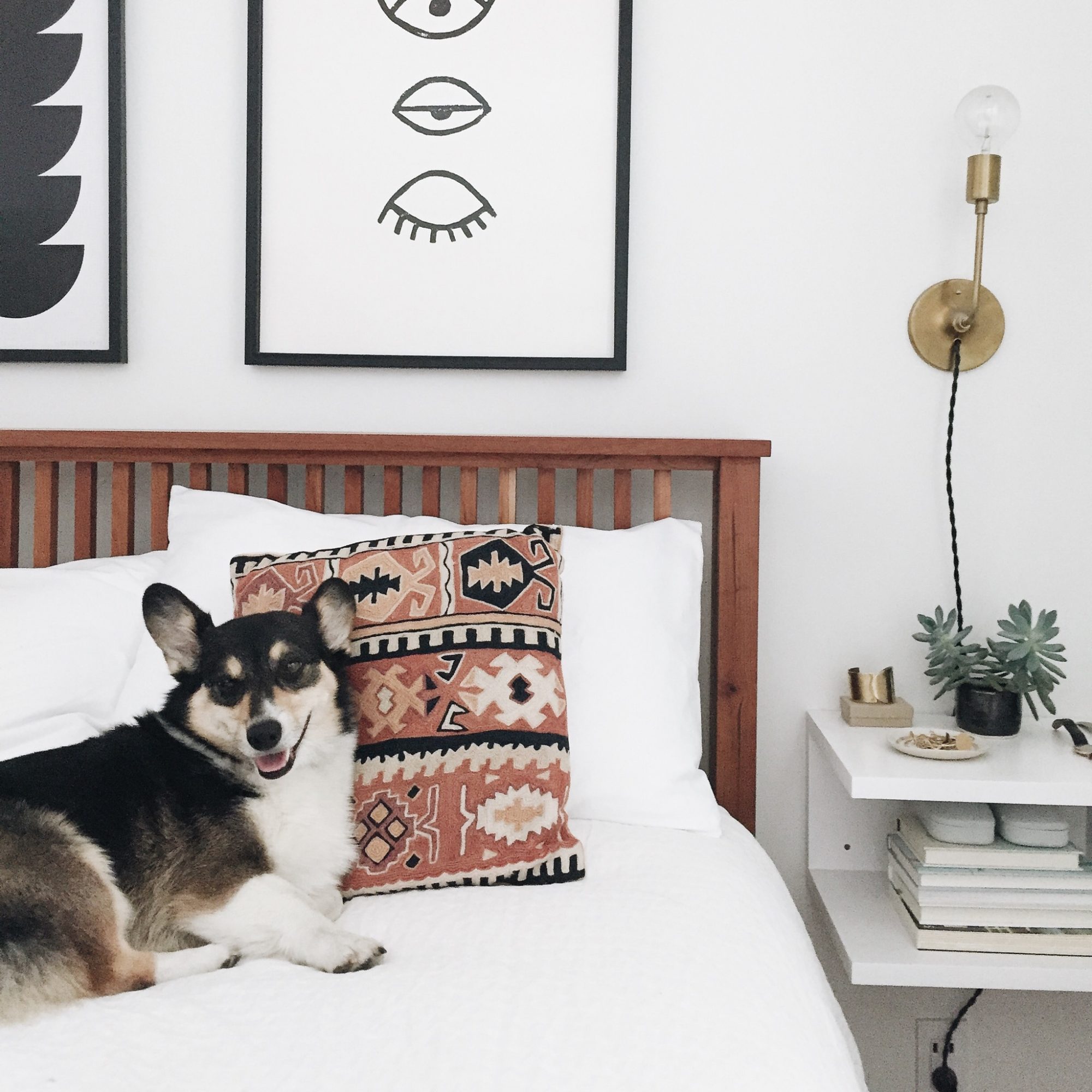 ---
PLANTS + PEONIES
I know, same old typical blogger plant and flower obsessions over here but can you really blame me!? There are just so many lovely gardens in our area. It took every ounce of willpower I had not to buy store peonies this year but instead to wait for our front yard bushes to bloom. It was well worth the wait though and at one point there were almost 50 big white puff balls decorating our front porch. I snipped one for a photo shoot and saved the rest for the enjoyment of passersby. Again, willpower maxed out!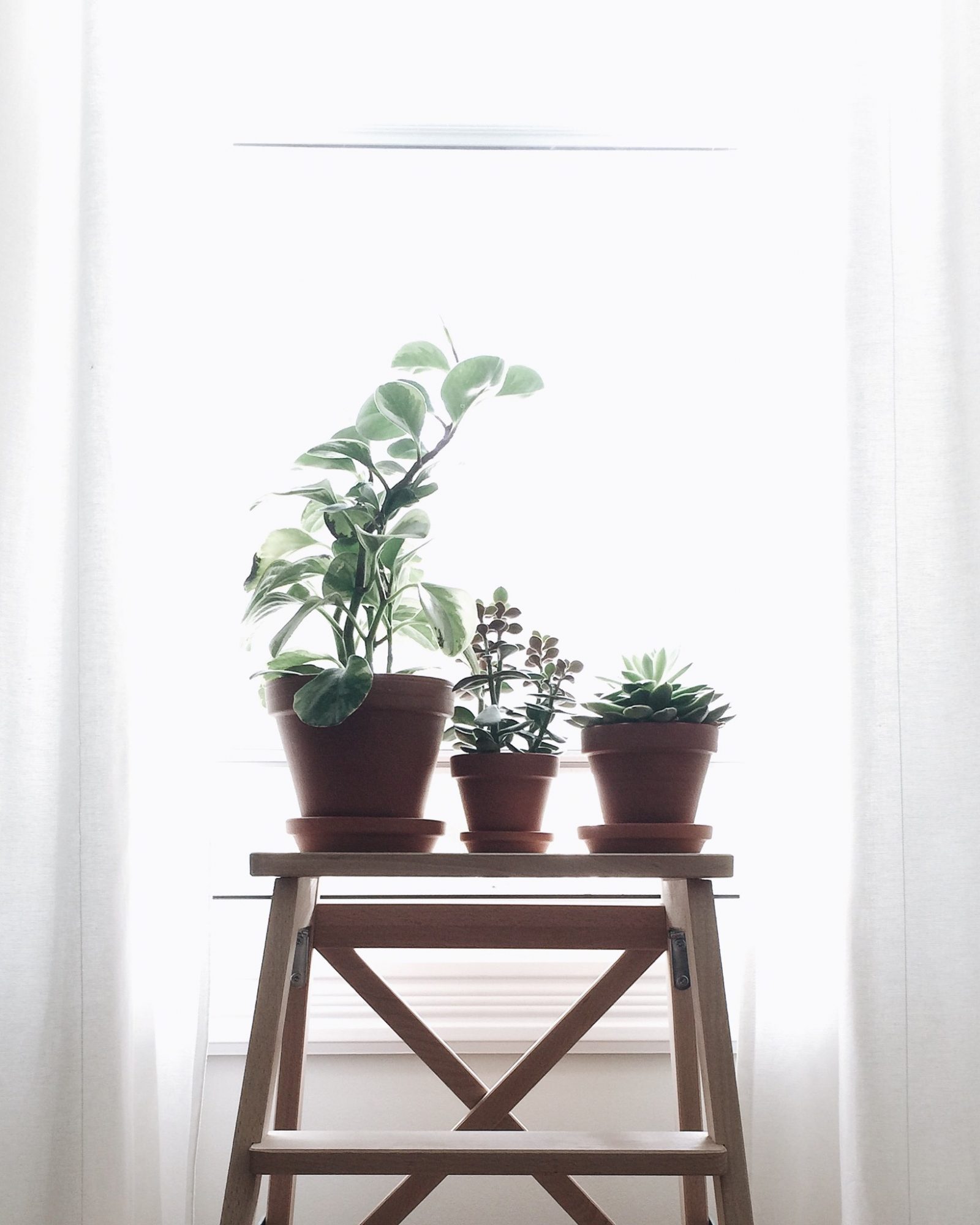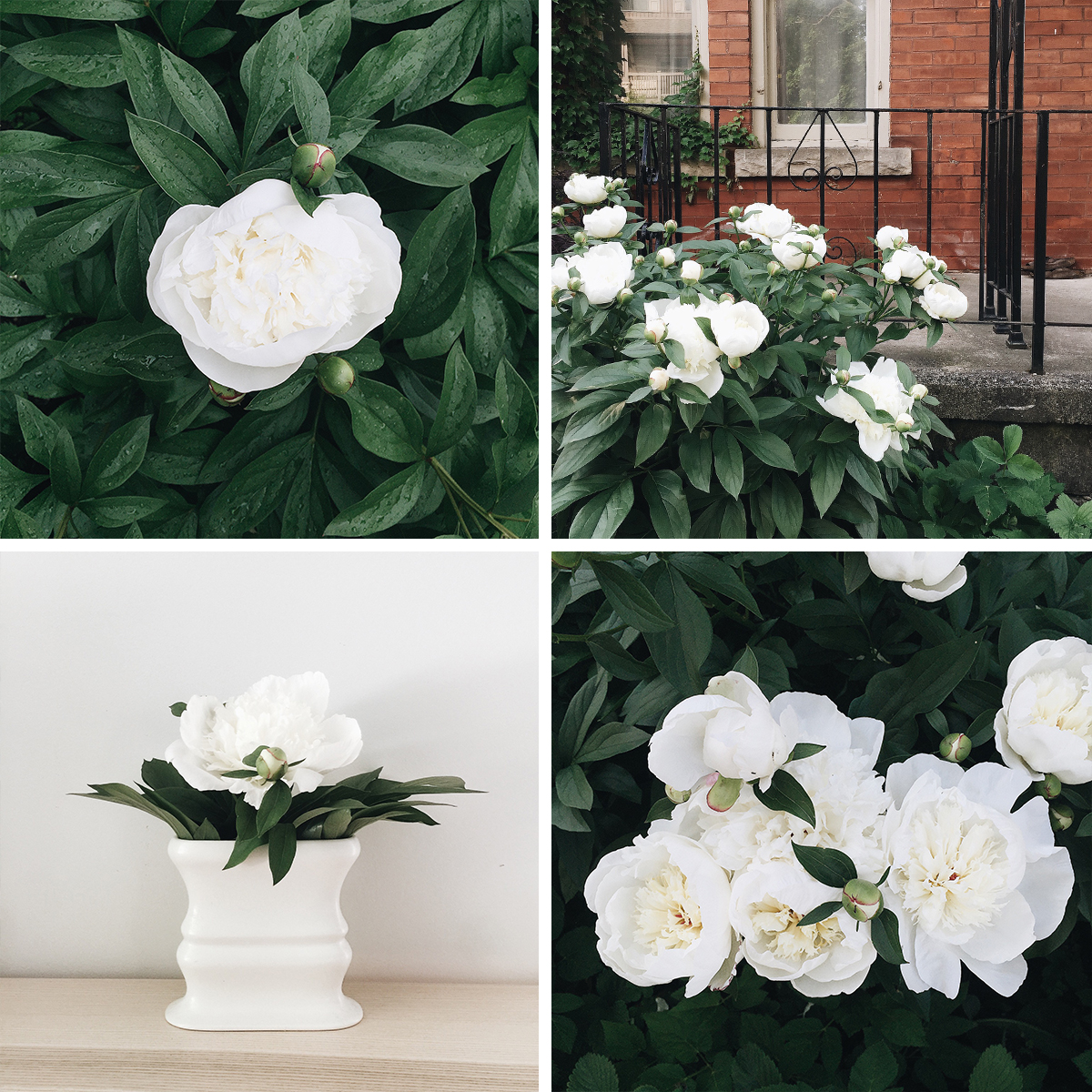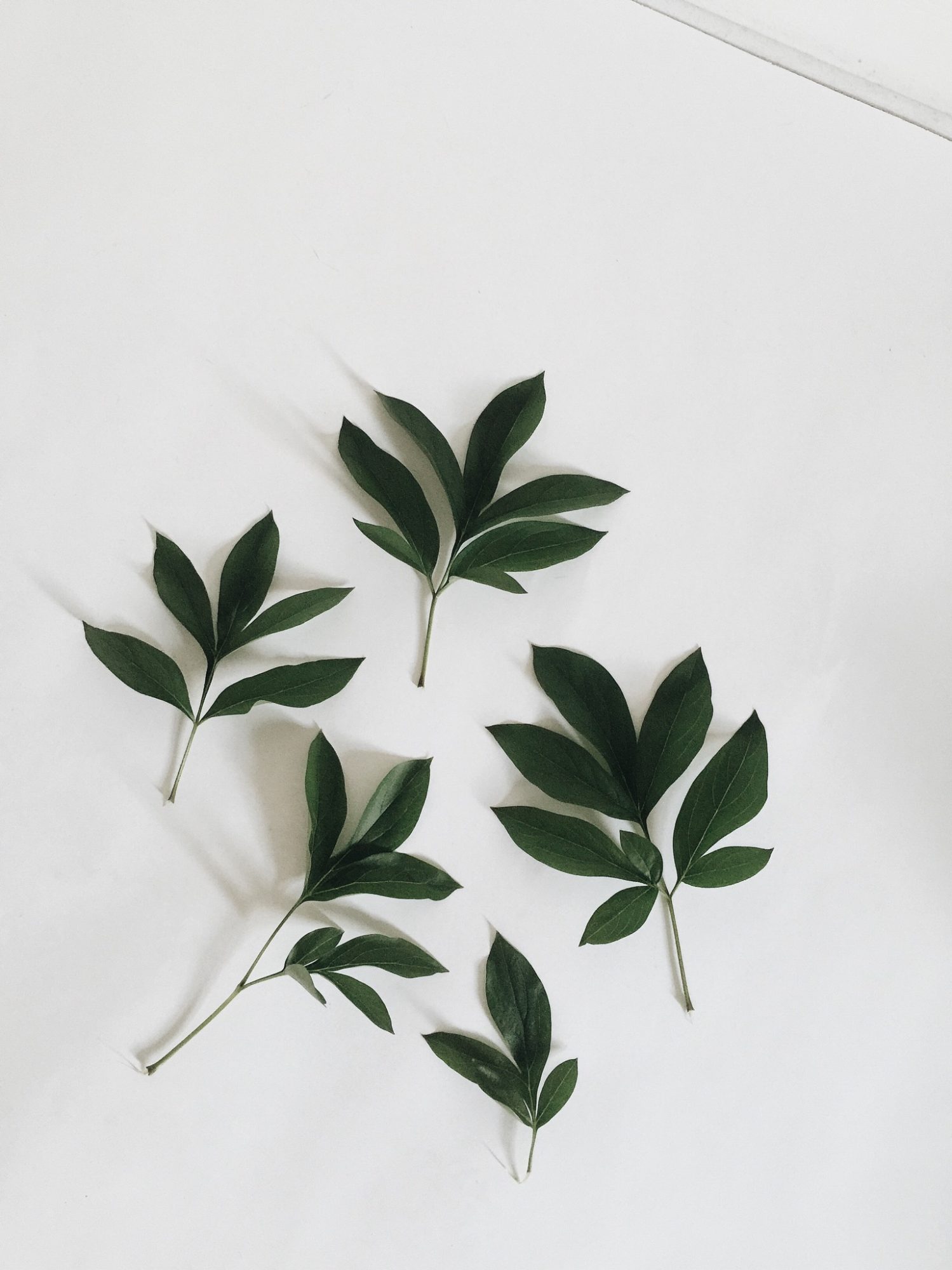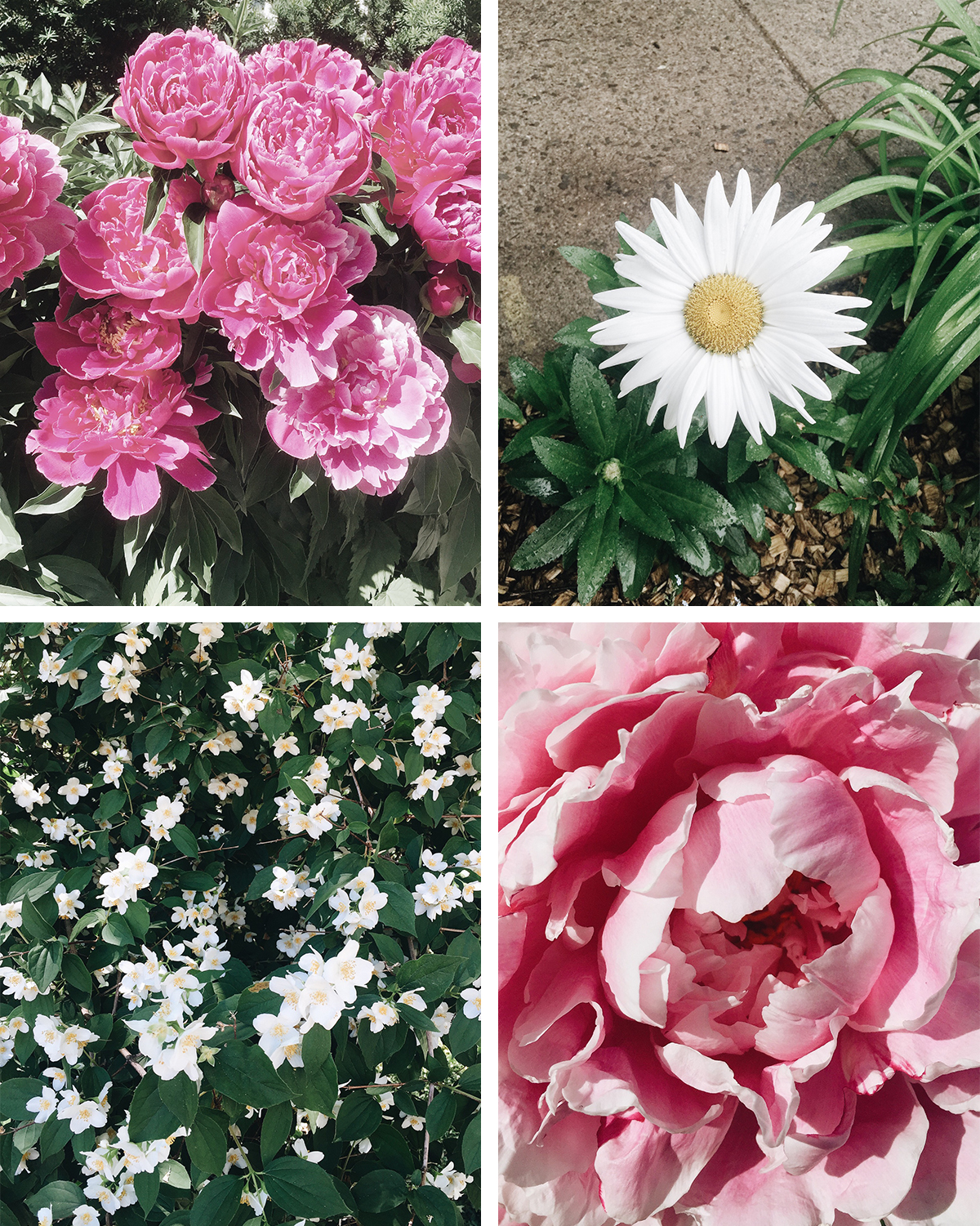 ---
STYLE
I was working like a mad woman during June so capturing stylish moments wasn't a top priority for me (nor were there all that many to capture). But here are a few that I was able to sneak in. I've had a lot of questions about these BRYR clogs (top right below) and all I can say is that they're amazing and worth the insane wait (3 months) and high price point. I'm a narrow size 7 and bought the regular size 37. The toe leaves a little wiggle room but no gaping and the ankle strap fits perfectly with another hole to spare on the buckle. I experienced a little rubbing on my inner right foot but using a band-aid to protect the area helped immensely. They were great for dinners out in Paris and Amsterdam and I'm so glad I brought them despite warnings of cobblestone streets.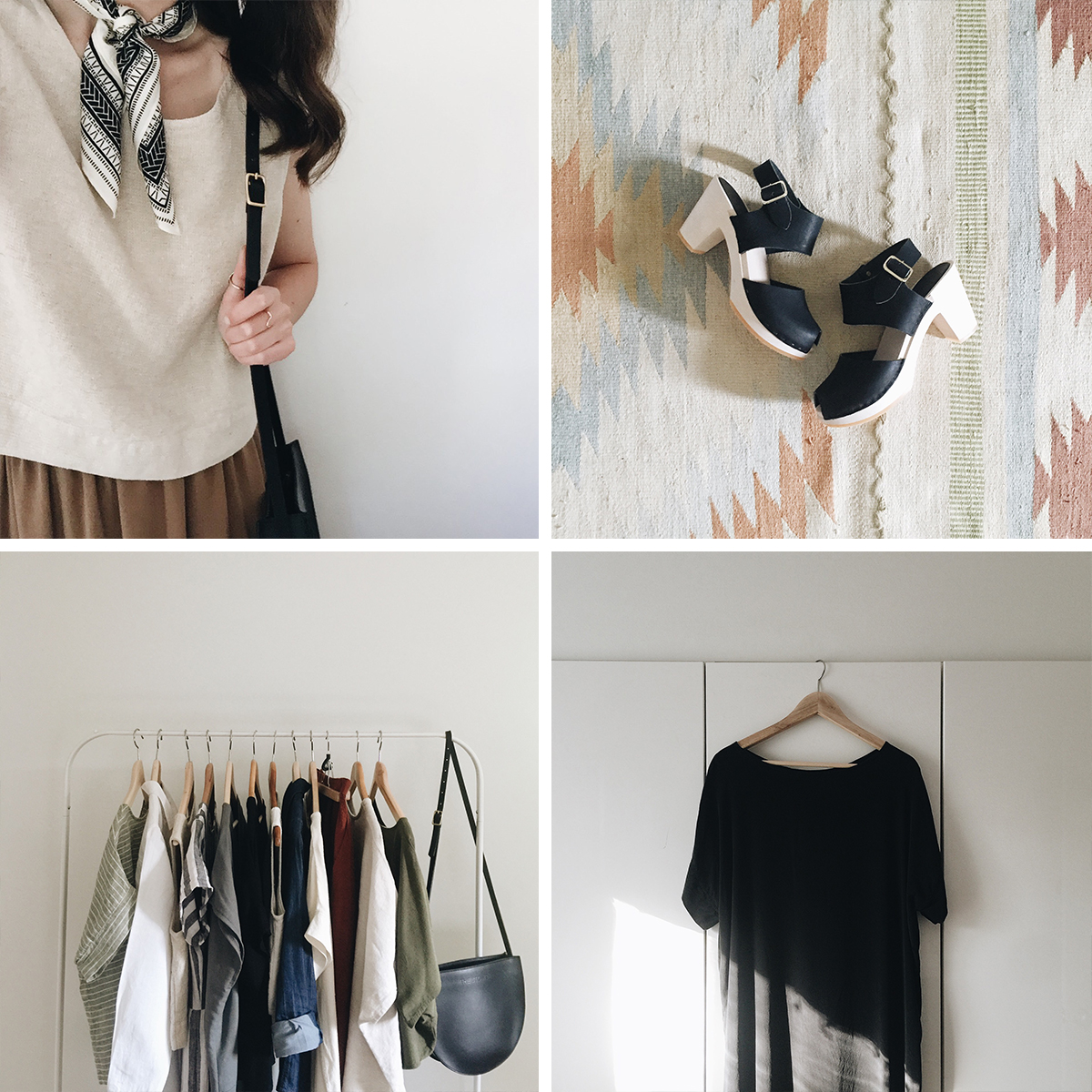 ---
HOME
At the risk of regressing a bit, I must admit our home has been a source of both extreme anguish and extreme pleasure for me over the last 3 years. I absolutely love our little work in progress and I'm so proud of everything Dave has accomplished through it but it's been really tough to live in a constant state of upheaval. Our dining room is the last major renovation on the schedule and it's currently riddled with boxes of crap to sort through and is a complete eye-sore. As a bonafide perfectionist and control freak it gives me anxiety just thinking about how much more mess must be endured before we can sit down for our first dining room dinner since we've lived here. *sighs*
I know, I know, it will be worth it in the end, but I just felt compelled to express that it's not all pretty Instagram worthy scenes around here. Everything is carefully cropped and literal blood, sweat and tears have been shed aplenty. That said, these are a couple of moments that remind me it will all work out in the end!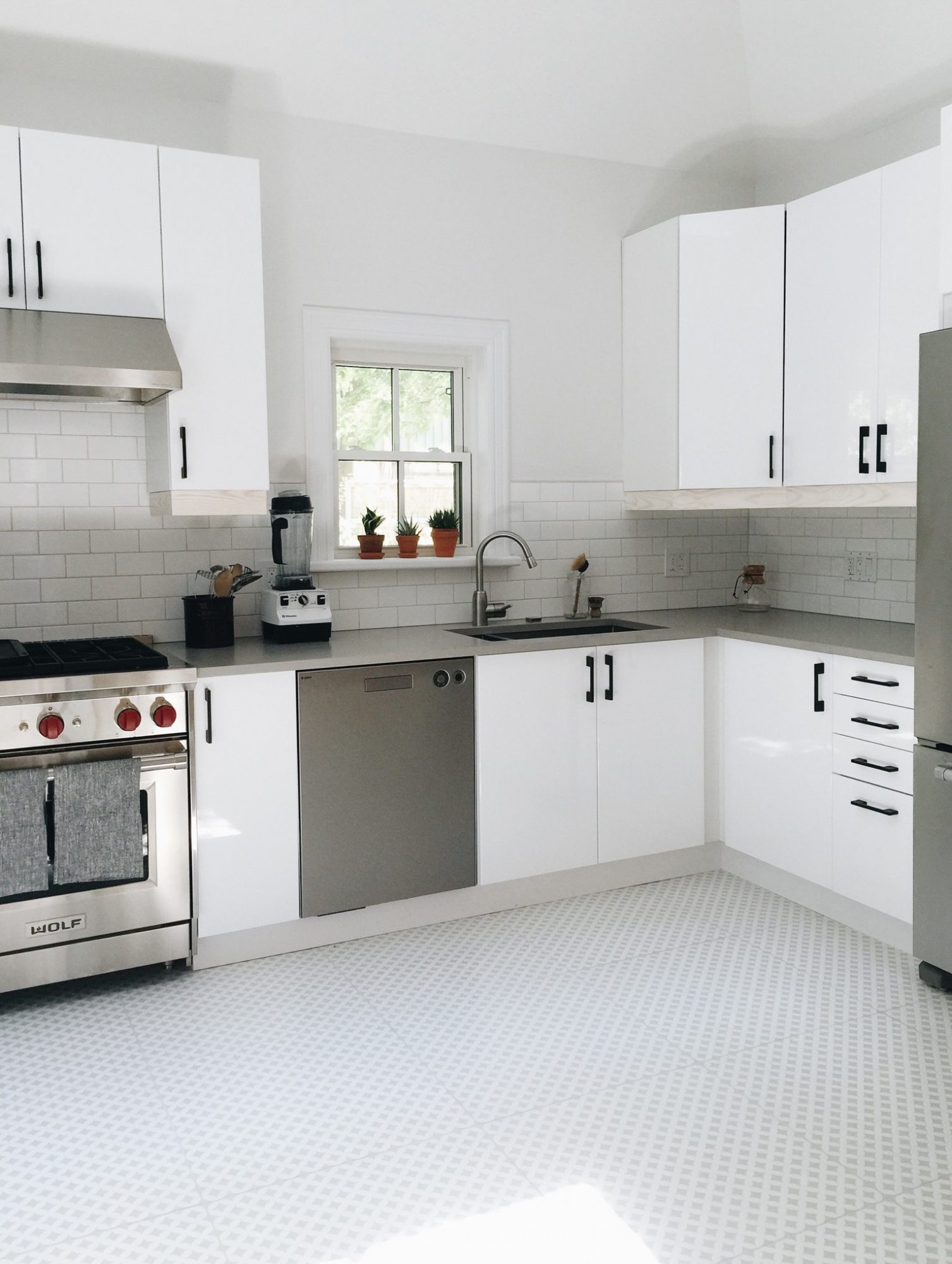 ---
As you've probably already gathered, I designed a summer dress with the lovely and very talented Haley Tucker of Only Child, which launched in June. We weren't sure what to expect but we were absolutely thrilled when the dresses sold out in under a week! Haley scrambled to get her hands on more of this magical fabric and was lucky to find enough for a few more dresses. There are currently 4 left and once they're gone, they're gone for good! So if it's on your mind, definitely don't delay.
I can't say thank you enough to everyone who's supported this collab and shared their kind words about the project. It truly means the world to us!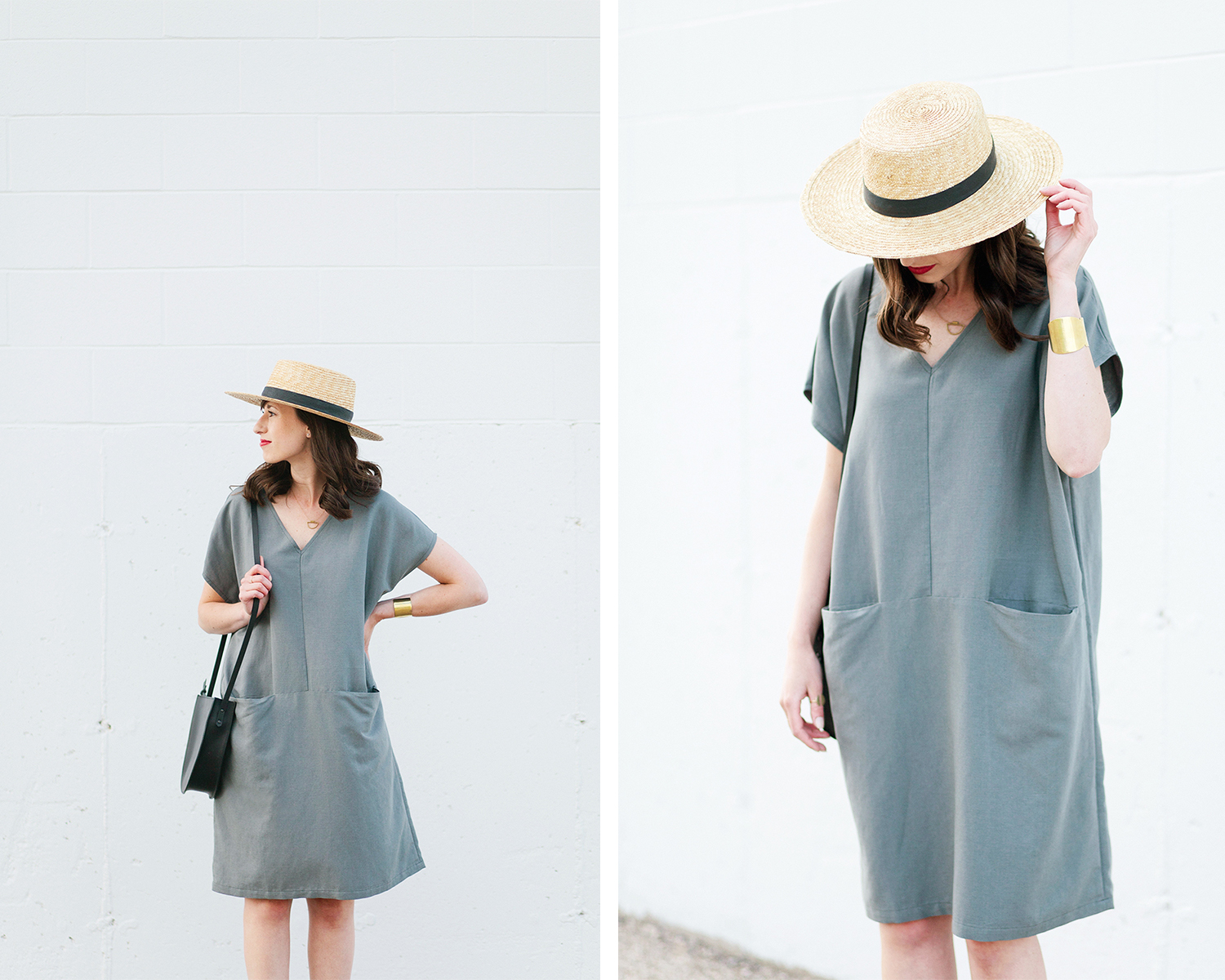 ---
TRAVEL
If you follow me on Instagram you'll know I split my time between Amsterdam and Paris last week, visiting two of my best girlfriends and their significant others. It was such an inspiring trip and while I came back exhausted and sick it was 100% worth it. A change of scene really does wonders for the creative spirit, especially when you're surrounded by so much beauty. I wish Dave could have been with me but there is definitely something to be said for solo travel. I'll be doing a full post sharing all the photos and spots I visited during my trip so please stay tuned for that next week! I'll also be sharing a full run down of everything I packed in my little carry-on case.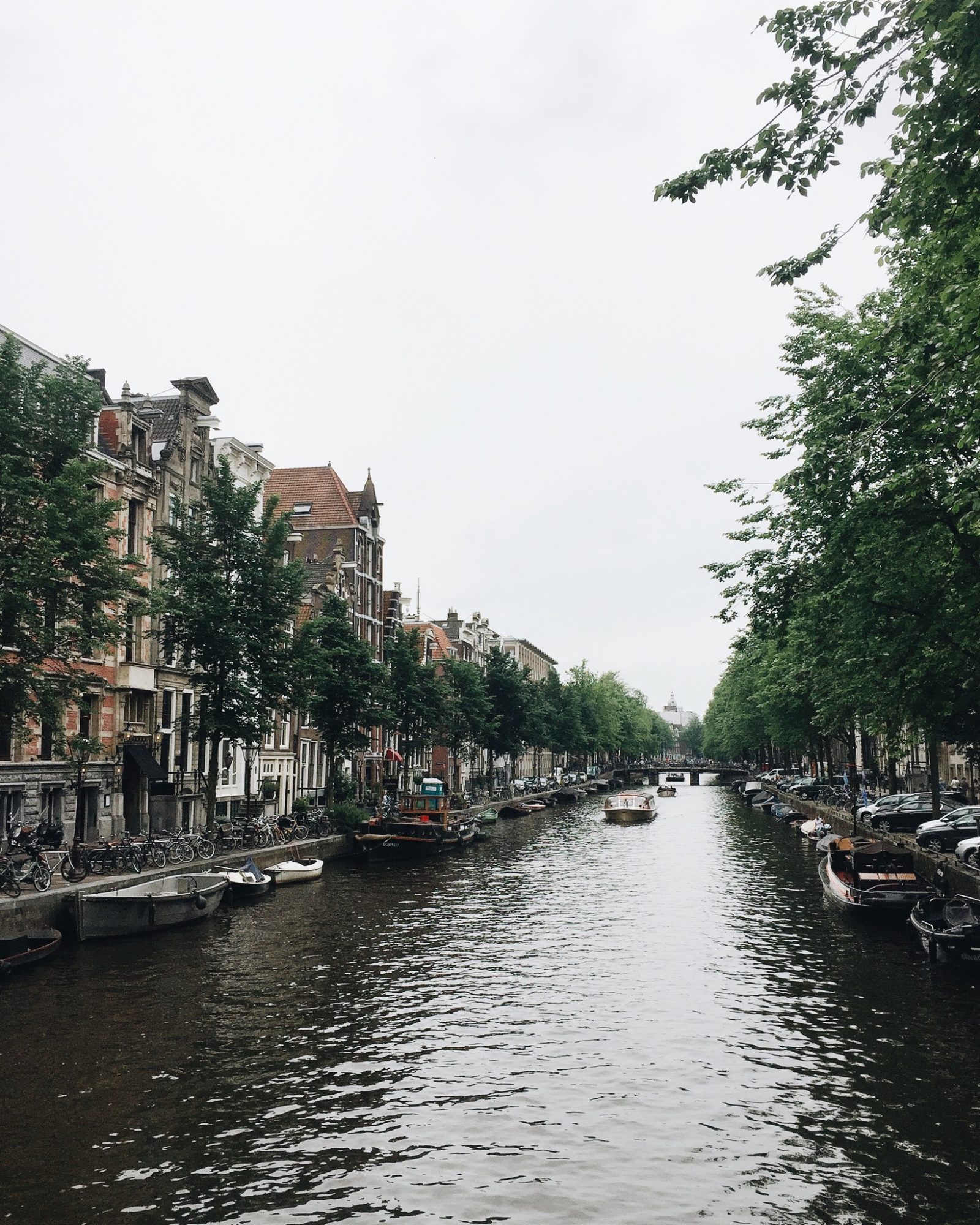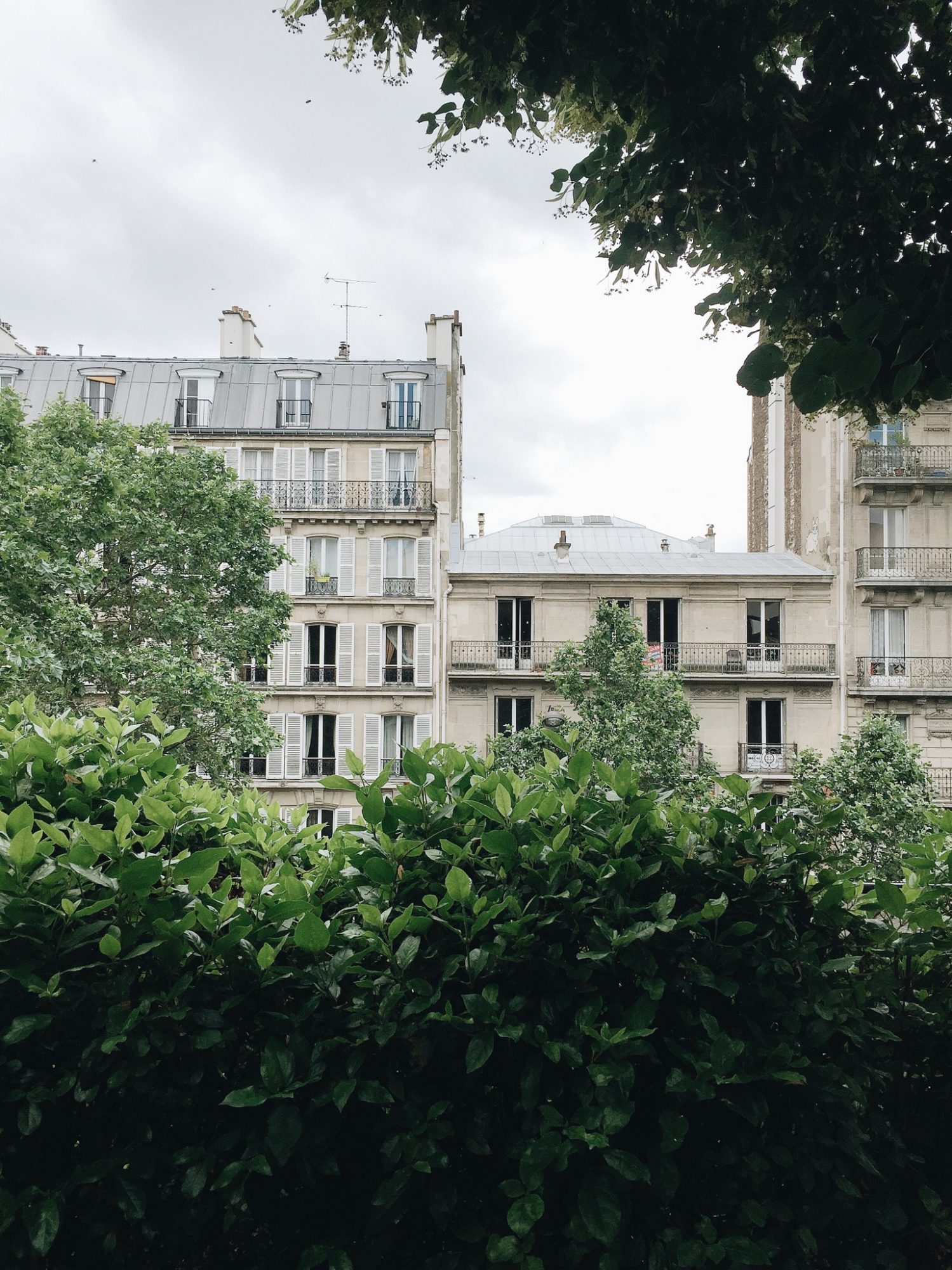 ---
SWEET SALE FINDS
So, I totally missed the boat when it came to all those epic weekend sales, thanks to that vicious flu bug I mentioned earlier. But the good news is, there are still tons of amazing deals going on right now. It's hard to sift through all the not-so-worthy items when it comes to sales, so I took a bit of time last night to find some great deals on responsibly made pieces that are also gorgeous and timeless. Here are my top choices from a few of my go-to online shops for sales (images are all directly linked).
---
Dalia Dress by Ulla Johnson | Young Frankk Bracelet | Tunic by Lush | Helmut Lang Long T-Shirt | Vere Verto Leather Alo Tote | Carmen Sandal ATP Atelier | AG Grey Tee | Hope Fay Boot | Gamma Folk Necklace No. 40 
---

---
---
Black Crane Wide Leg Pant | Ace & Jig Leah Top | Eileen Fisher Linen Jacket | Cotton Button Up Dress by 69 | ARE Studio Barrel Bag | Lingo Sandal by Megumi Ochi | Aster Hat by Janessa Leone | Vanessa Mooney Dreamers Necklace | Rachel Comey Rambler Coat
---

---
HOPE YOU ALL ENJOYED THE MONTH OF JUNE AND HAD A WONDERFUL LONG WEEKEND!