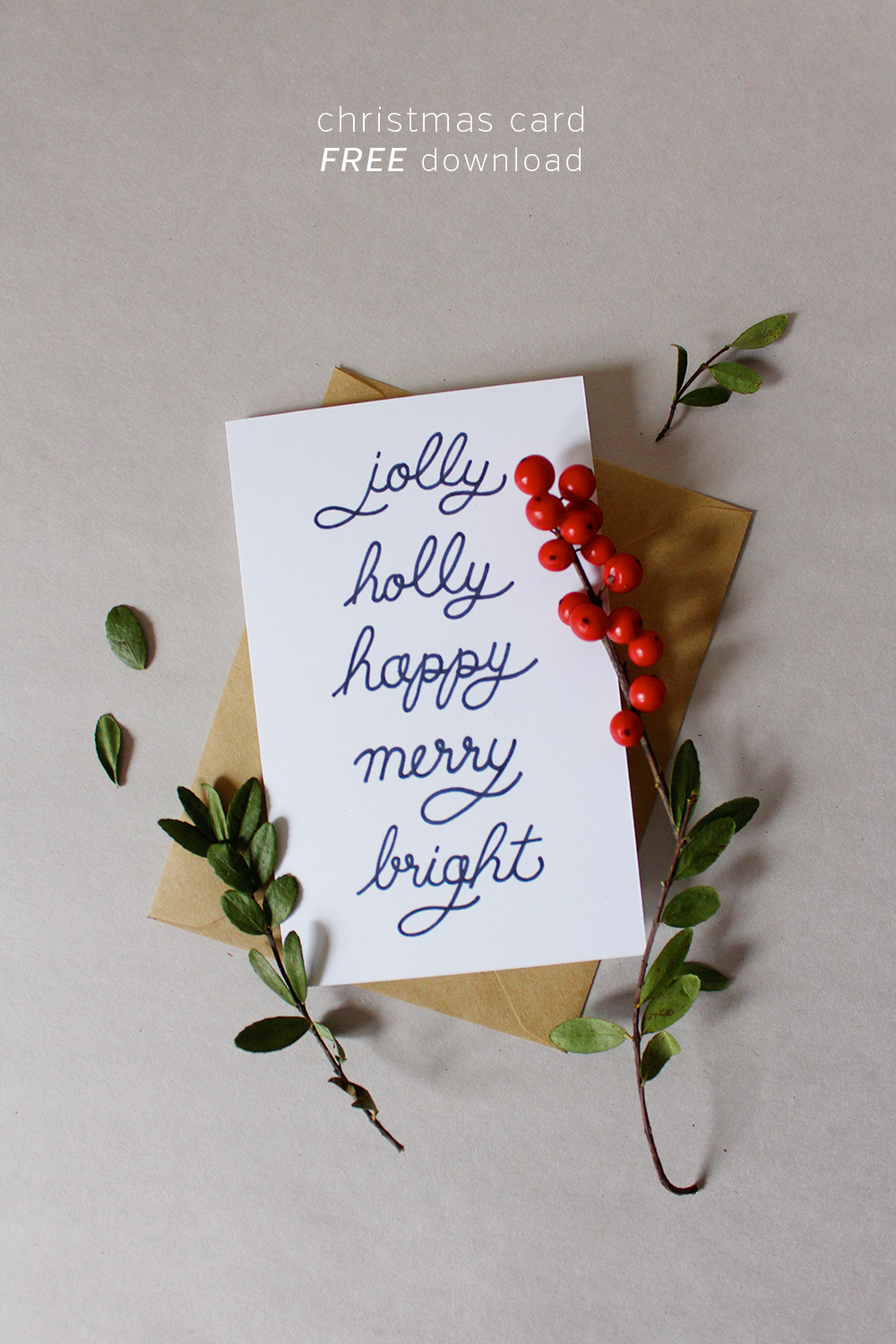 One of my favourite things about the holiday season is making cards to give to family and friends so I wanted to create a few that you can download and give out too. I asked my Dad to help me bring a few ideas to life with his amazing lettering and illustration skills. I love how they turned out and hope you'll print a few and enjoy sharing some holiday cheer with your folks wherever you are.
I made two versions, the first has softer black lettering and some colourful details for printing on white or light coloured paper. The second has deep black type and looks great printed on craft stock or richer coloured paper. I recommend using a paper stock between 65 and 100 lbs to give it a store quality feel. Mix and match your envelope paper too if you're crazy like that!
Scroll down to see all the cards and find download links.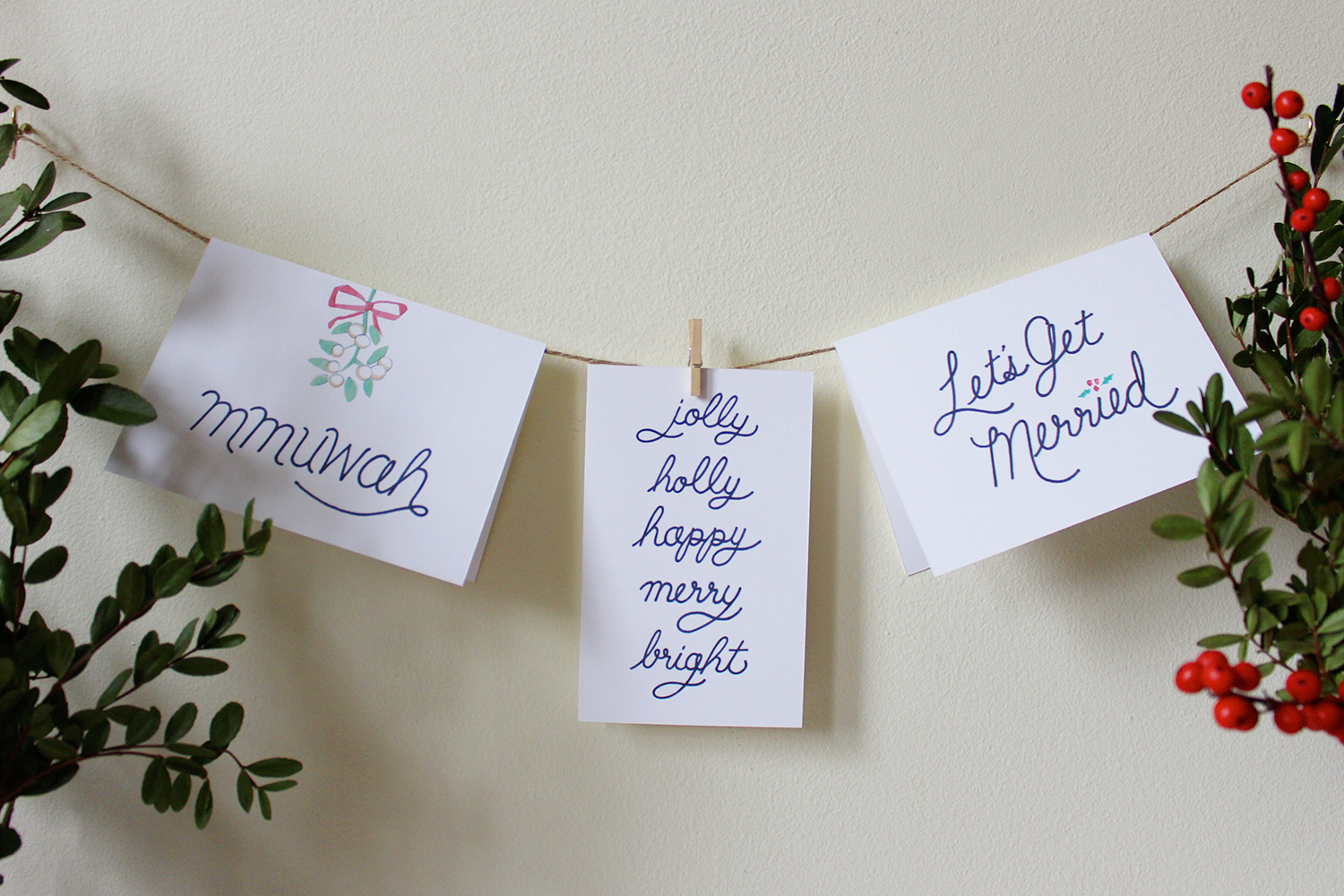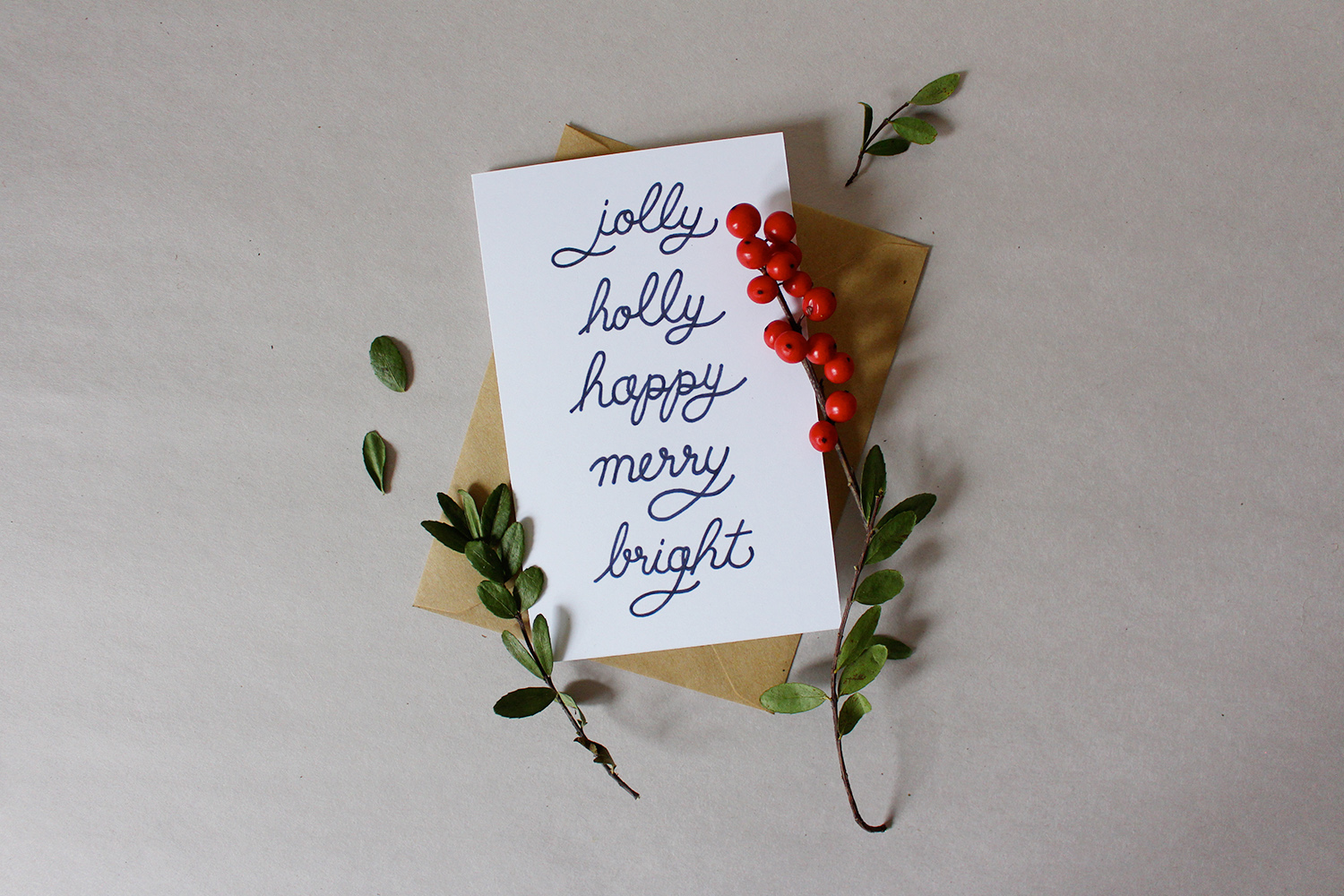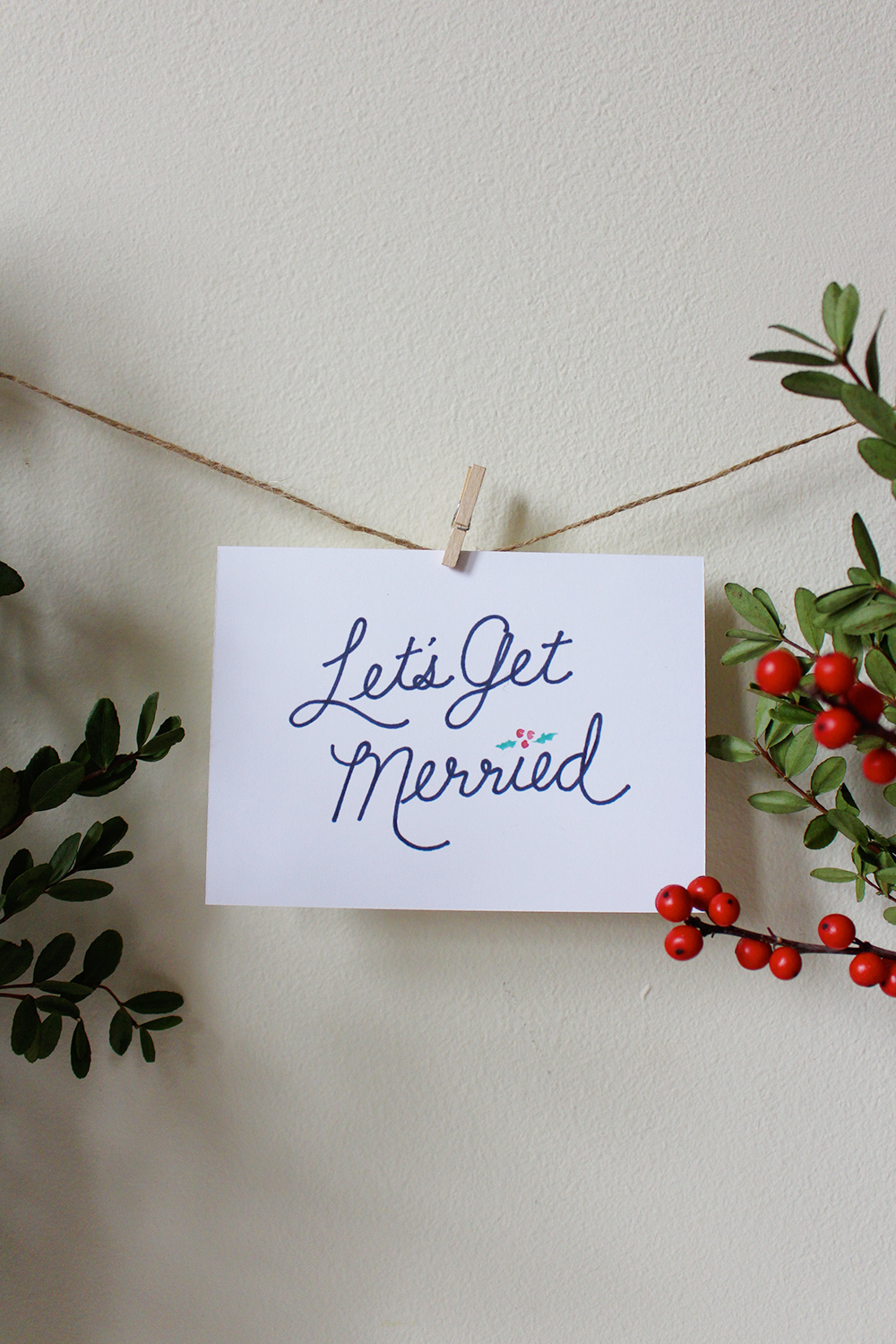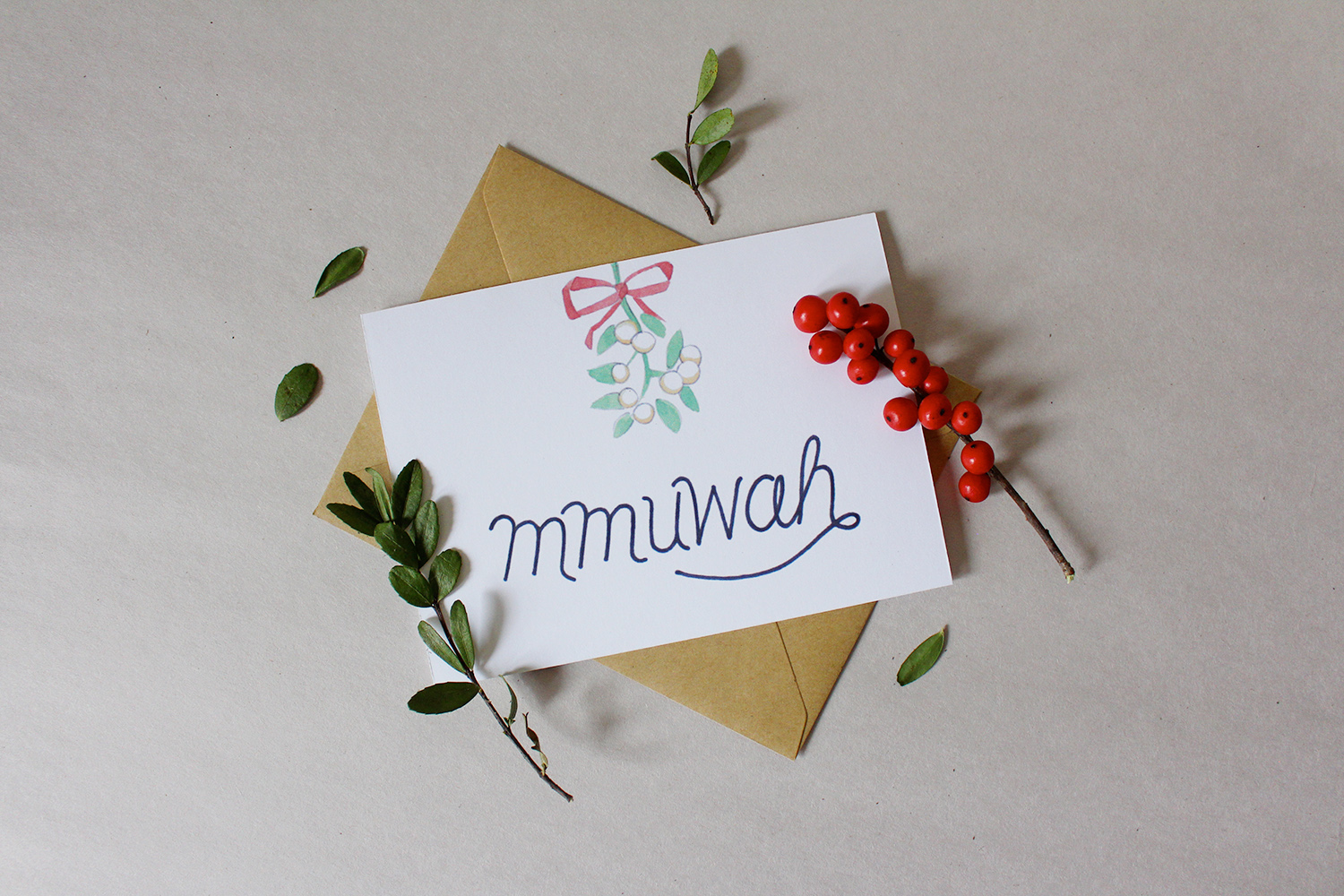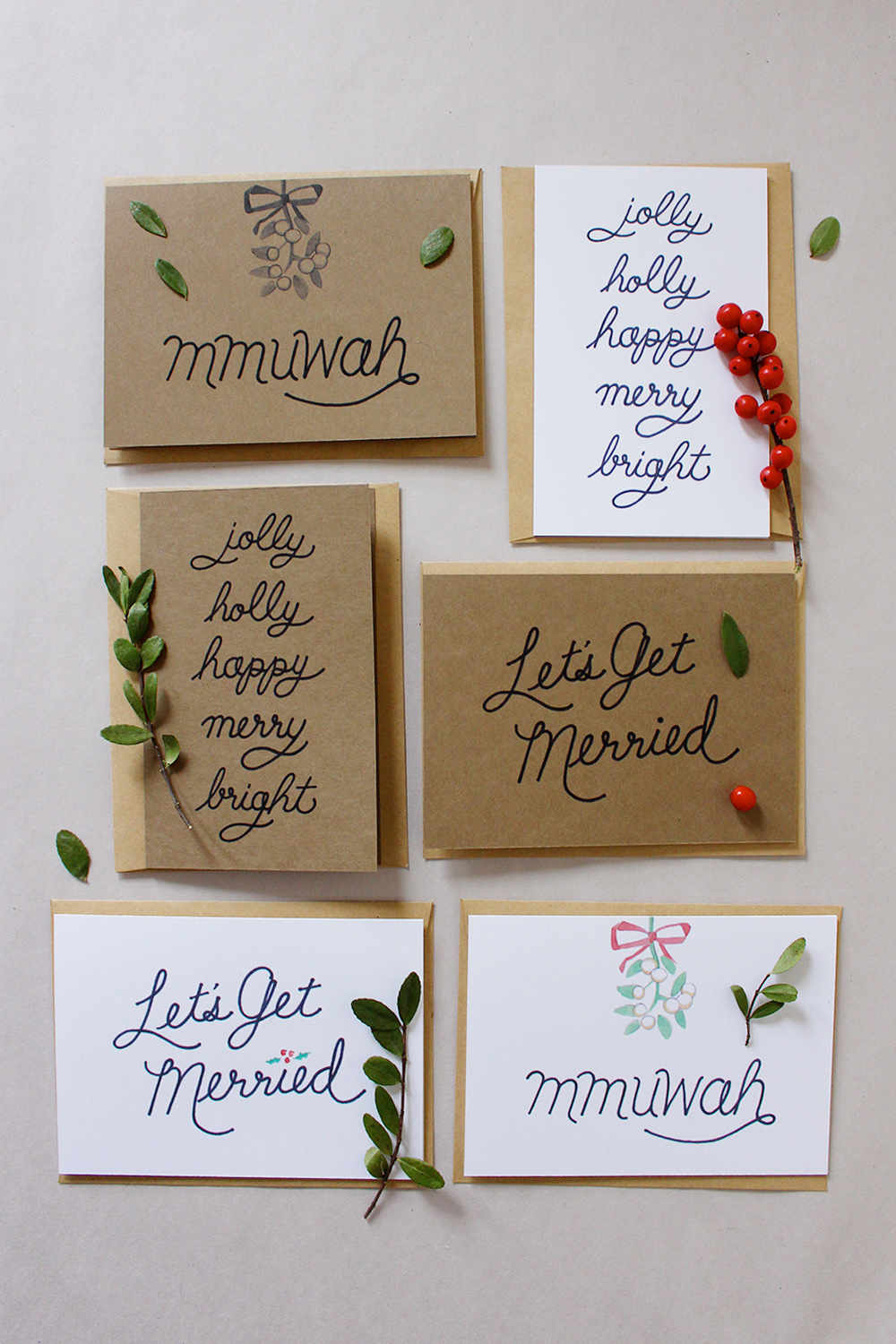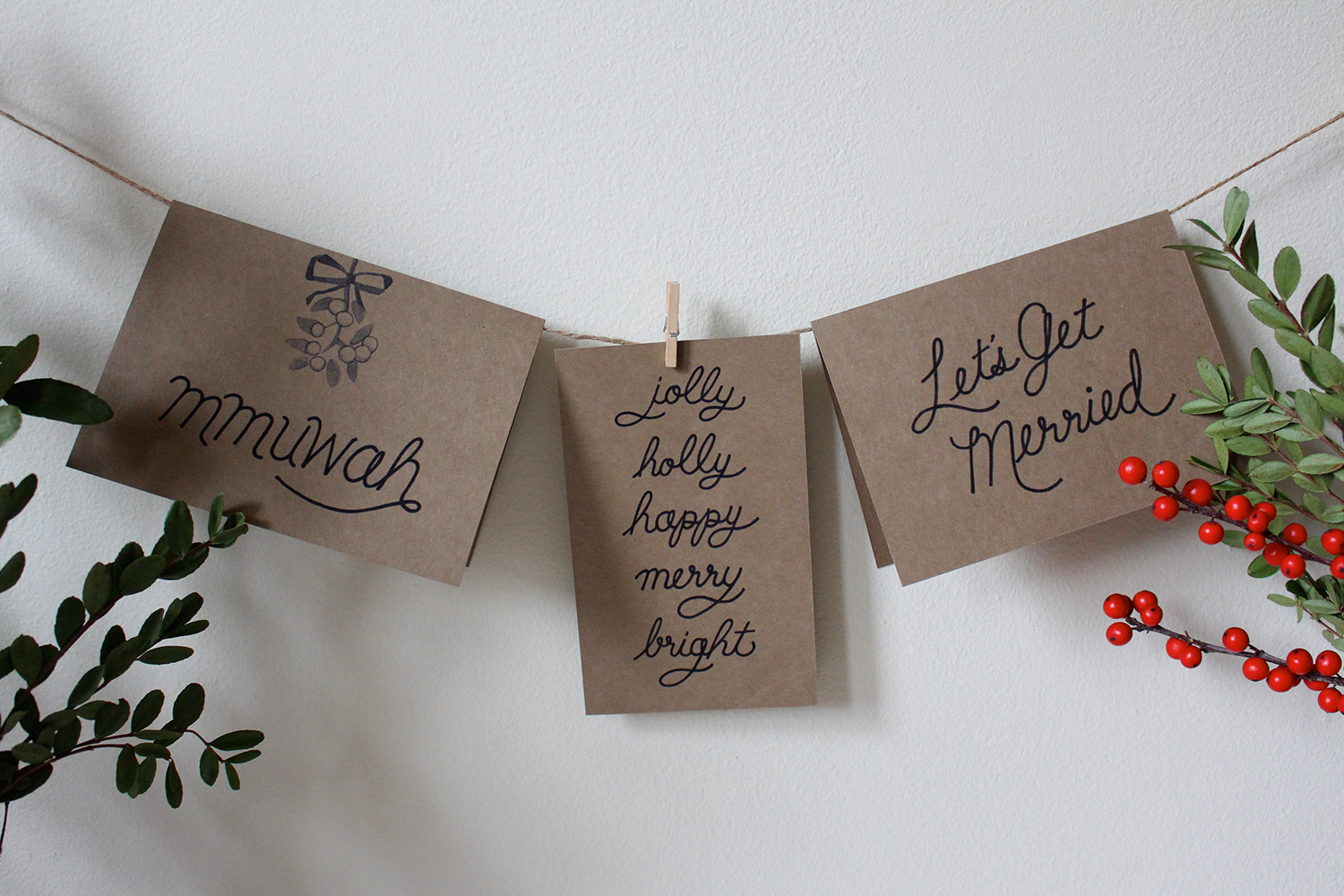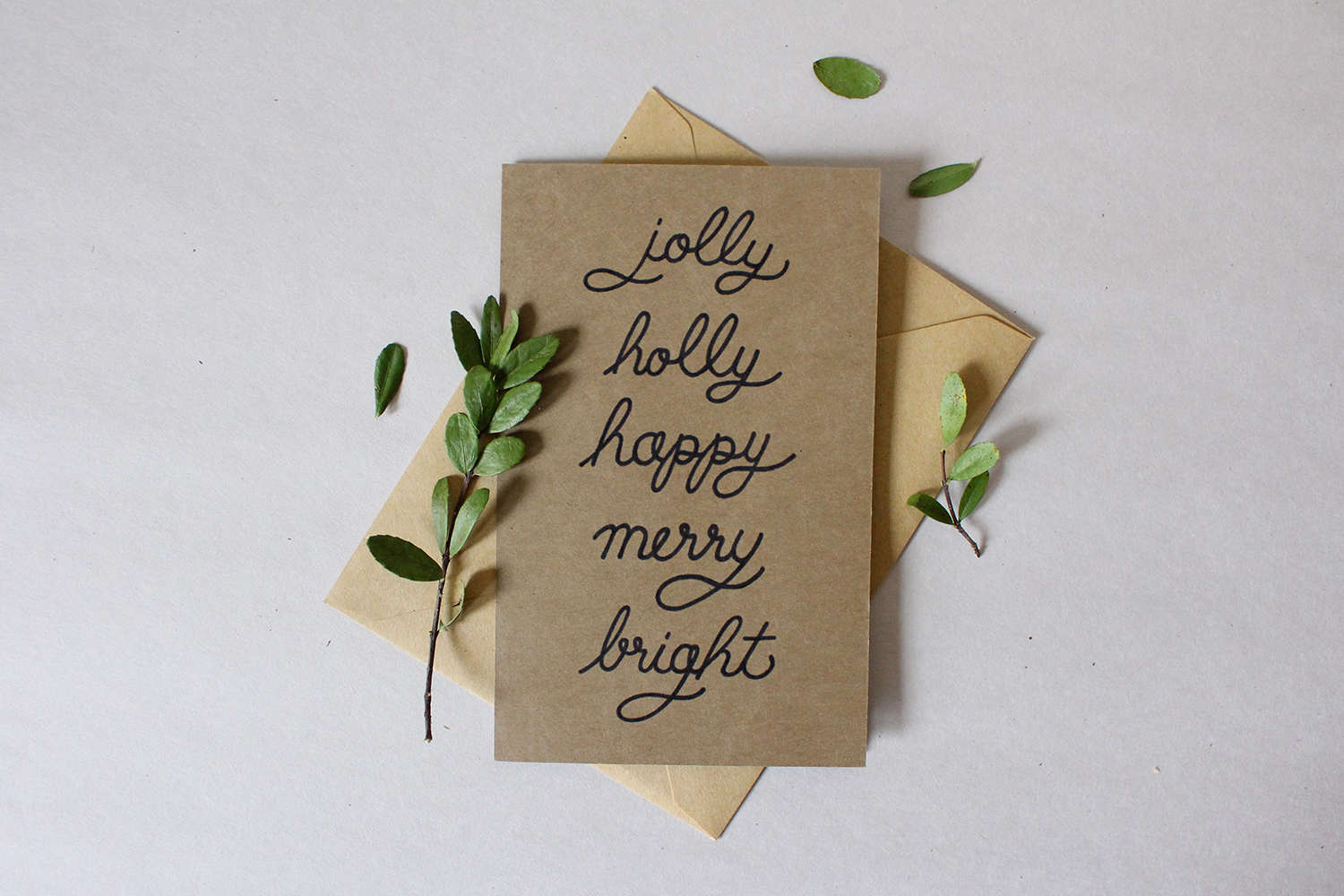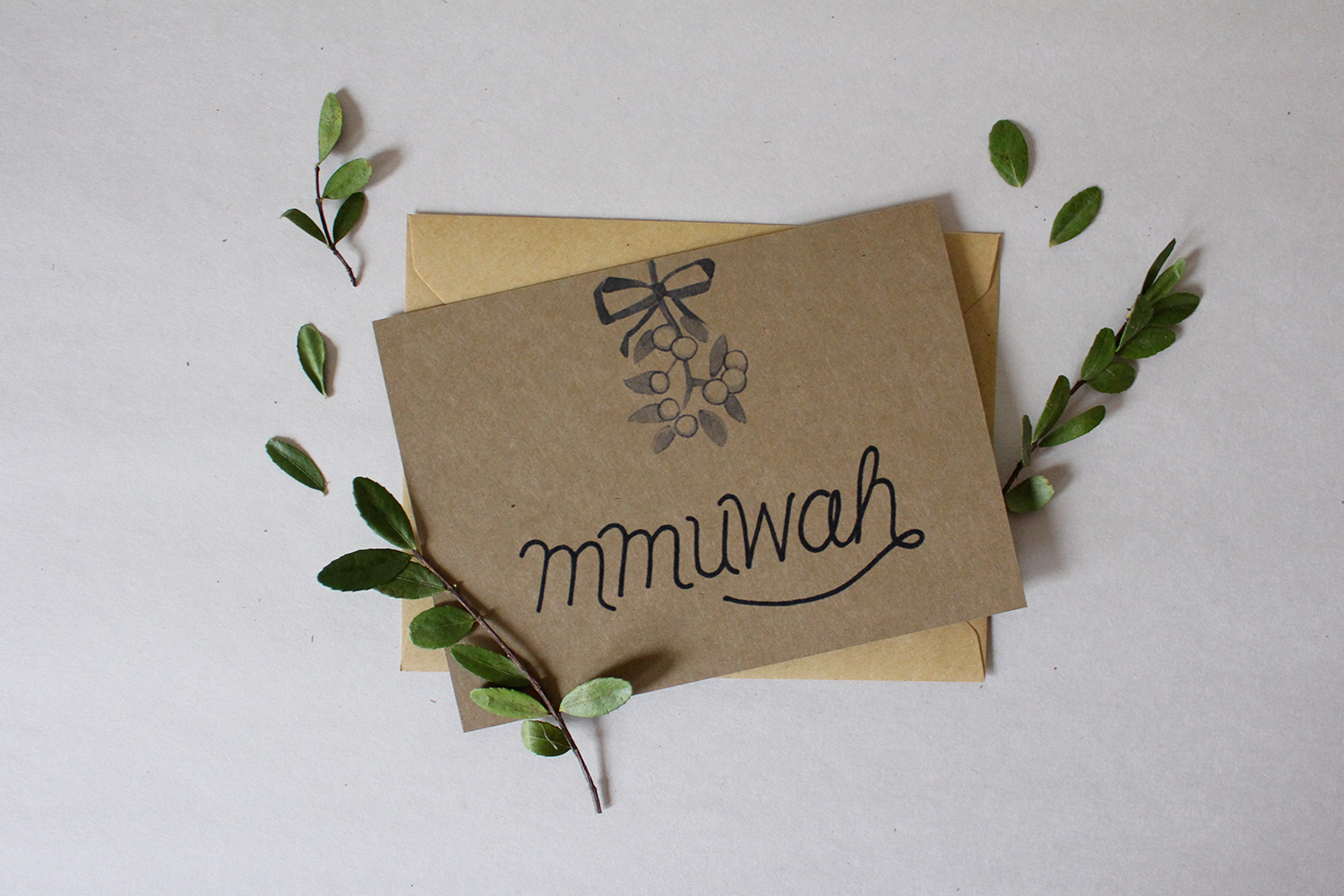 Use the links below to download and print the cards you like. There are crop and fold marks indicated on the pdf.
Let's Get Merried – White Card
Jolly, Holly, Happy, Merry, Bright – White Card
Let's Get Merried – Coloured Paper
Jolly, Holly, Happy, Merry, Bright – Coloured Paper