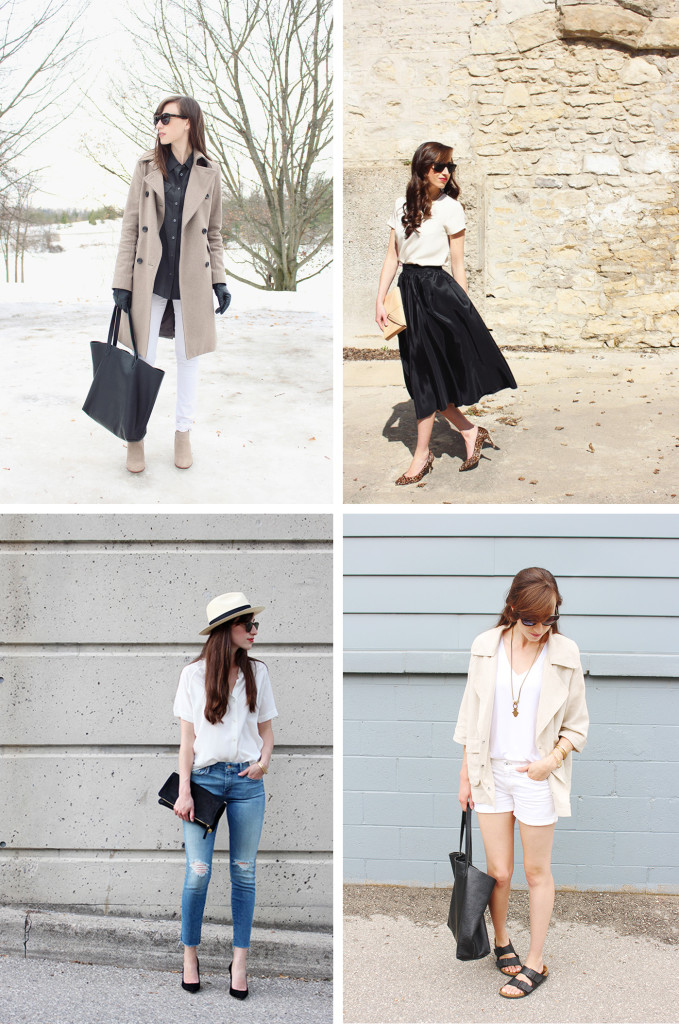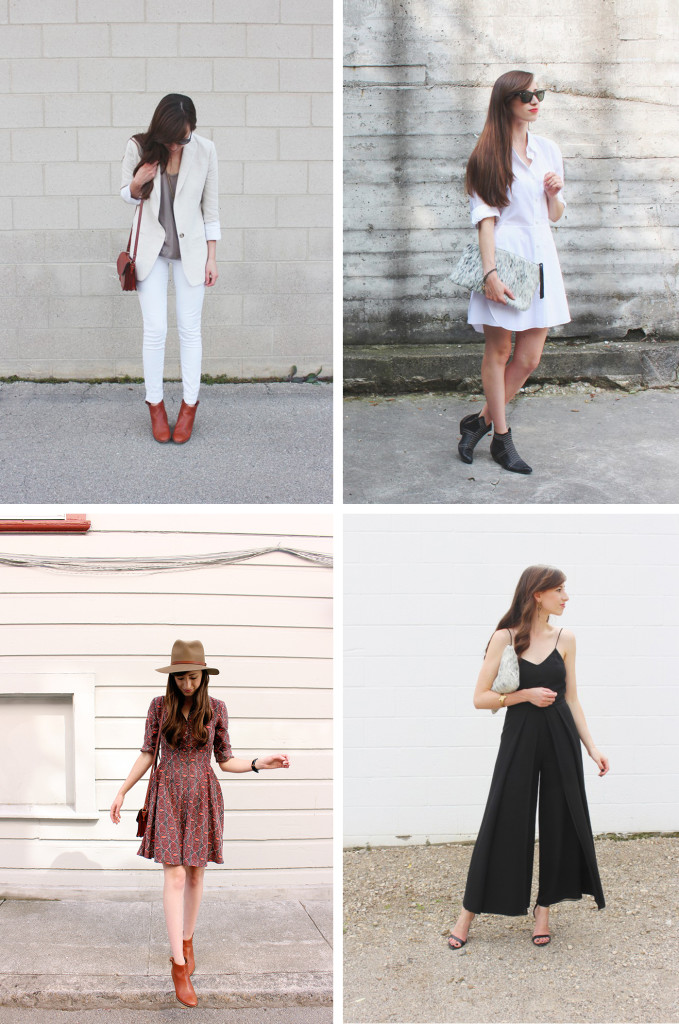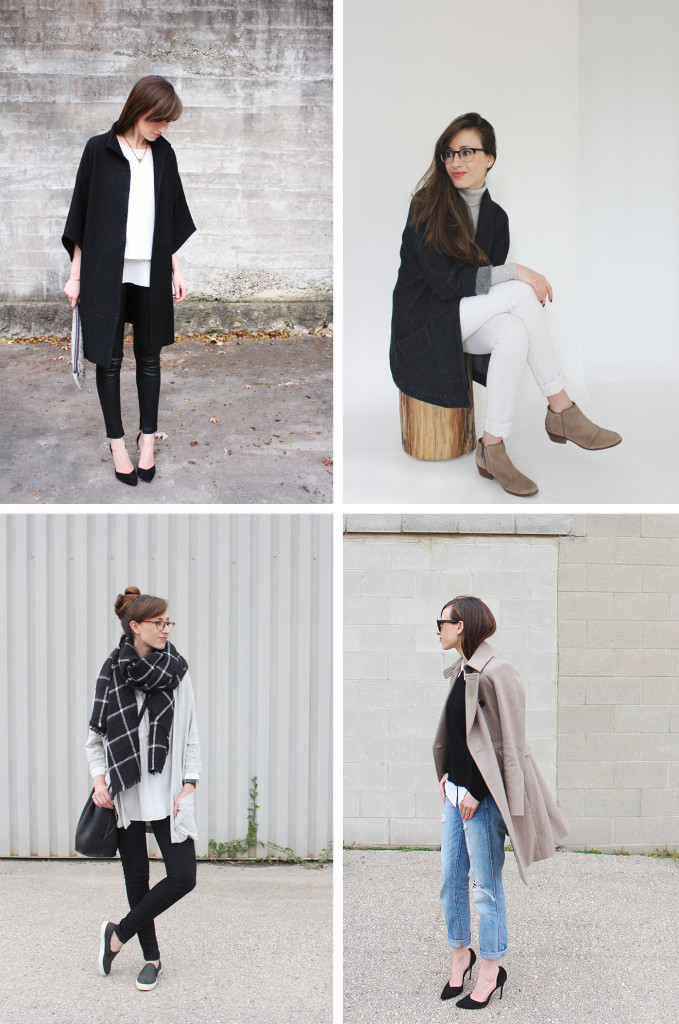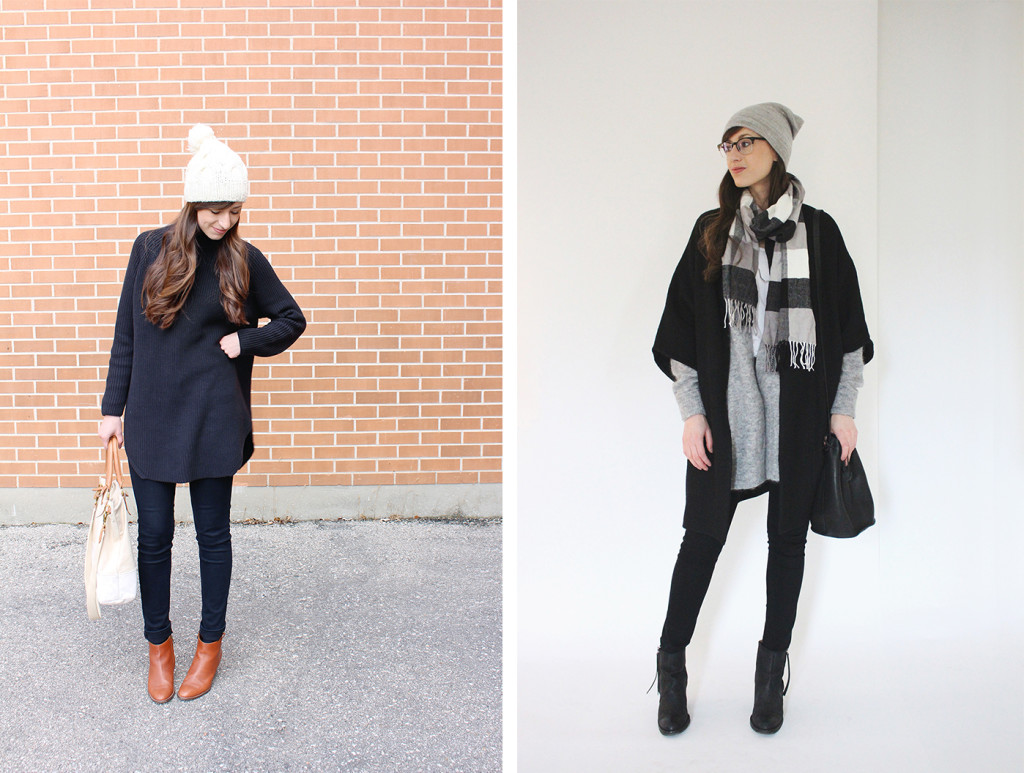 This year I made a point not to overthink my selection of the top 14 looks from 2014. I just scrolled through the Outfits page and flagged the ones I can't wait to wear again in 2015. I loved this exercise last year because it really showed me how my style is evolving and the common themes throughout various looks. I was pleasantly surprised to find it hard to narrow the list down to 14, when in 2013 I was cringing by the time I got to look #8.
A quick analysis revealed 5 key style factors that I'll be keeping in mind for 2015.
Concise colour palette. White, black, grey and neutrals are my go to's, with the very occasional appearance of a rich accent colour. I was worried I might have a colour phobia but I think I'm just finally succumbing to my love affair with neutrals.
Comfort is paramount. Everyone of these looks was a pleasure to wear. I dare say I've grown too old to force uncomfortable fits or sore feet on myself. But a great pump cannot be denied.
Proportion play. I love to mix oversized and fitted pieces to create relaxed but polished silhouettes. That fine line between slouch and structure that's juuuuust right.
Touch and feel. Silk, linen, cotton and wool are my go to textures. Synthetics need not apply but a few leather touches are always welcome.
Versatility. If I can wear it 100 ways, I'm in. So many elements throughout these looks could be switched up to make different but still totally chic and simple outfits.
None of these findings were earth shattering or surprising but they were reassuring. By sticking to classic styles and buying quality pieces I've built myself a versatile wardrobe that I feel great about. For the last few months I've been exploring ways to hone in on my personal style and just enjoy what I have without worrying about what I might "need". I'll be elaborating a lot more on this topic in a few days as we dive into the new year!
Did your favourite Style Bee look show up here? I'd love to know which one it is if you have one!