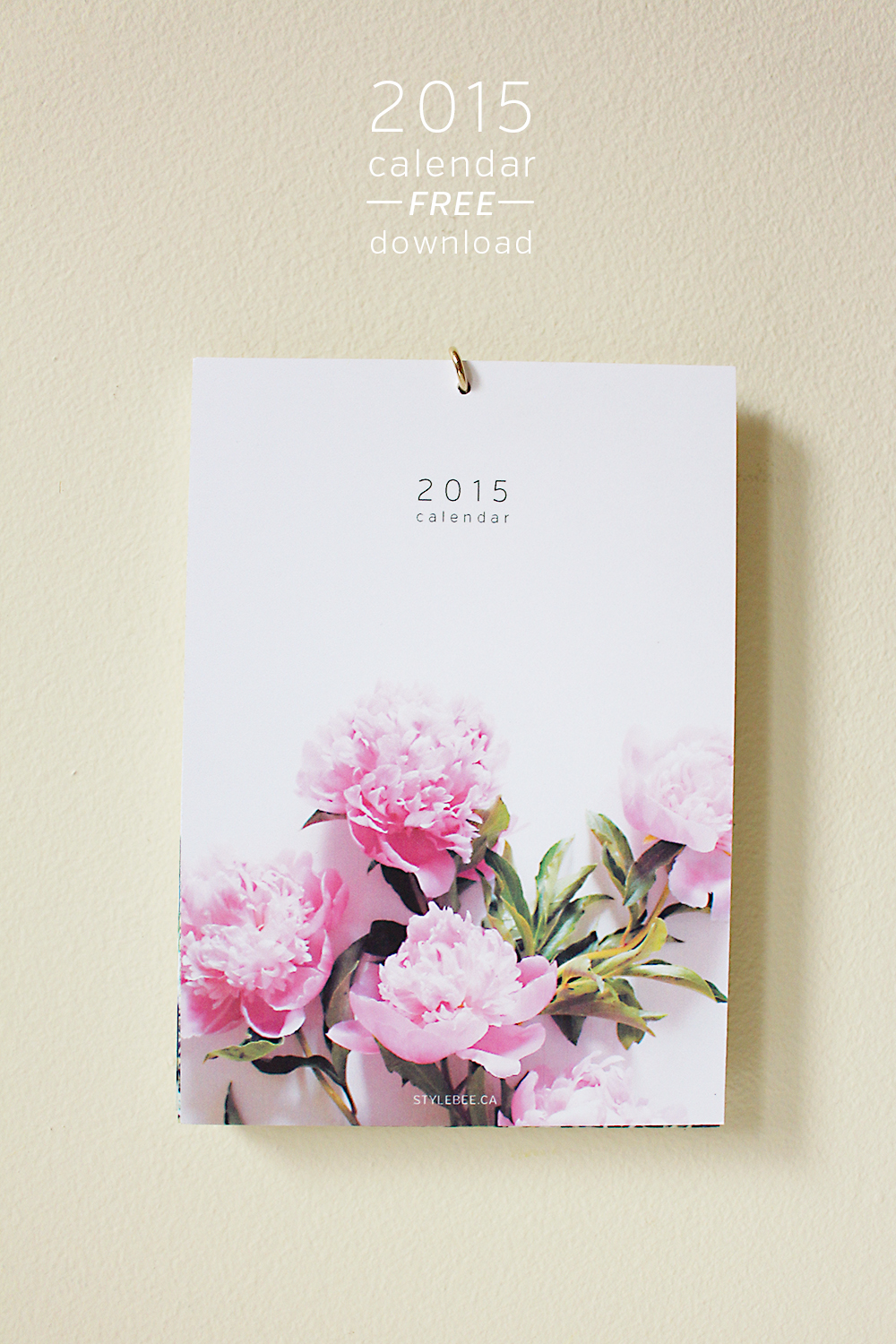 Starting a new year is always daunting and exciting at the same time. 365 days lay ahead, full of both possibility and events unknown. When I look back on 2014 is was definitely a year of firsts and adventure. I went to places I'd never been and accomplished some pretty lofty goals, so I can't wait to dive into 2015 with some extra wisdom in hand and a whole new set of objectives to meet.
One of my favourite parts of preparing for the new year is getting my office organized and putting up a new calendar. So instead of a new background set and as a little thank you, I created a printable calendar for you to put in your office or kitchen or wherever you like! You may recognize some of the shots from the Decked Out Digital monthly series but there are some new ones too. It's a fun little way to keep tabs on the date and get a little jolt of nature in your life.
Click here to download your 2015 Calendar. Use the crop marks to cut each month out and punch a small hole at the top to hang them from the wall by your computer. These also make a great little gift for a friend or coworker!
Wishing you all a Happy New Year and the best for 2015!!