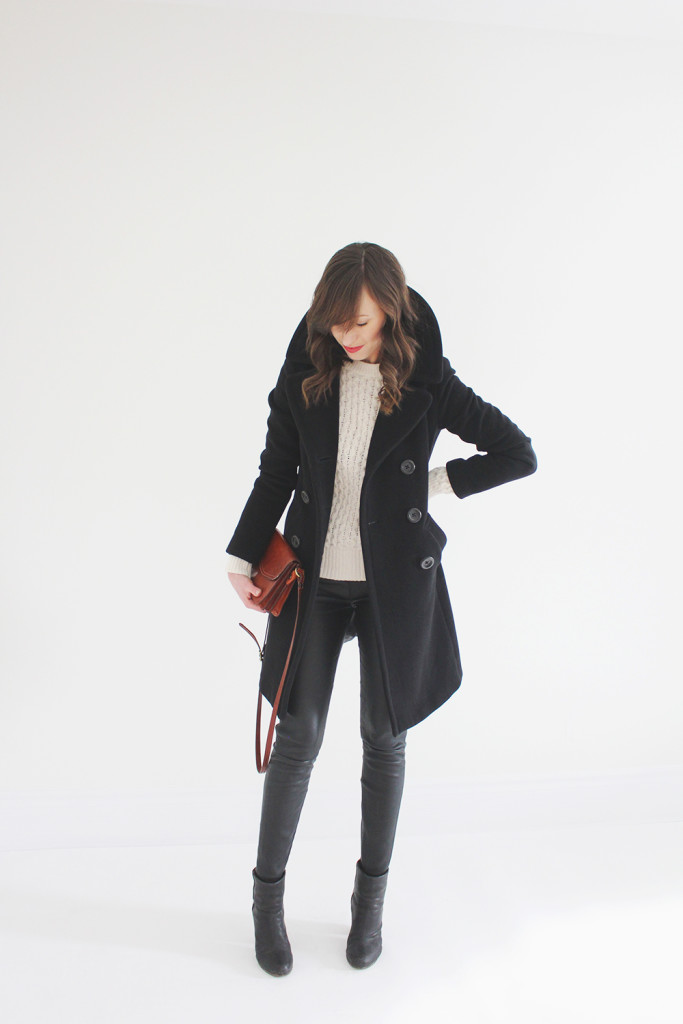 After having a tough time deciding what to shoot for my second look of the year I finally decided to style up a few of my go-to winter pieces. The first item was my leather pants. These were one of my biggest splurges ever and instantly became one of my favourite wardrobe items. They're also surprisingly practical. They go with anything, need no washing, don't collect dog hair and are legitimately way warmer than jeans. No to mention the fact they're leather pants and have badass superpowers.
While they're right for so many reasons these ones are slightly cropped on me so I've had some trouble finding the right boots to wear with them these days. Rag & Bone's to the rescue (another worthy splurge)! They are just tall enough and conceal the not-so-chic super thick socks I'm wearing all the time.
Next up is a classic cable knit. This fella has been working hard for more than a few winters now. When I first bought it it was slightly oversized but after one unfortunate and very wrong setting on the washing machine it's a lot more fitted. Despite it's vast resizing capabilities it's been a winter closet workhorse for me. It's a wool/cashmere/viscose blend which means it's "next to skin" acceptable.
Toss those three pieces together and throw a big black coat on top and BAM! That's a simple but luxurious winter look right there. Because I just can't seem to help myself, I added some warm tones with a red lip and bag.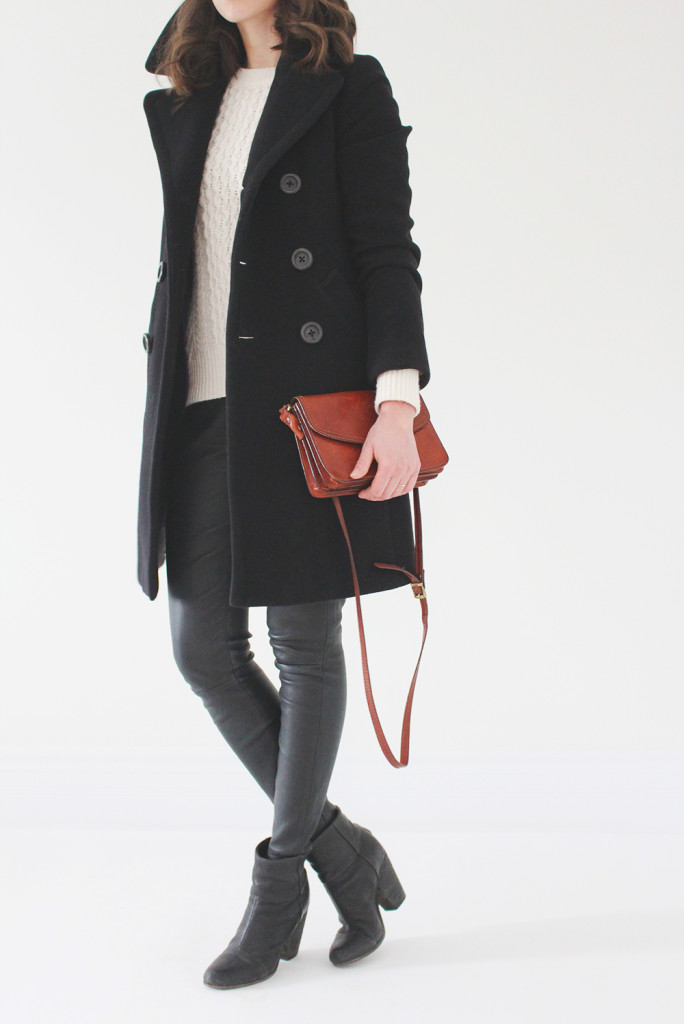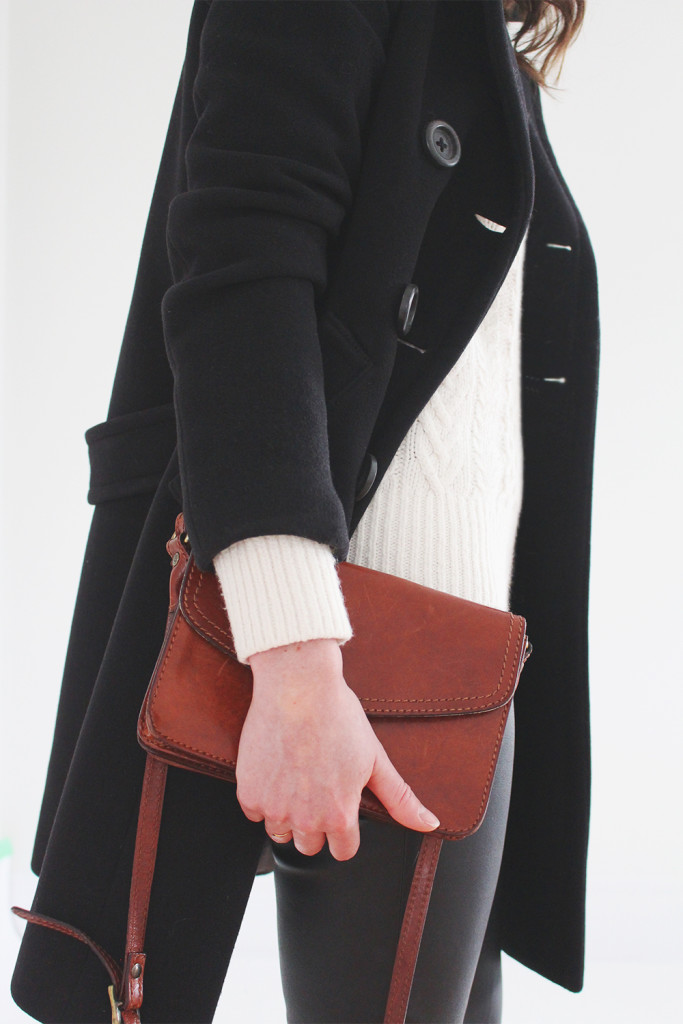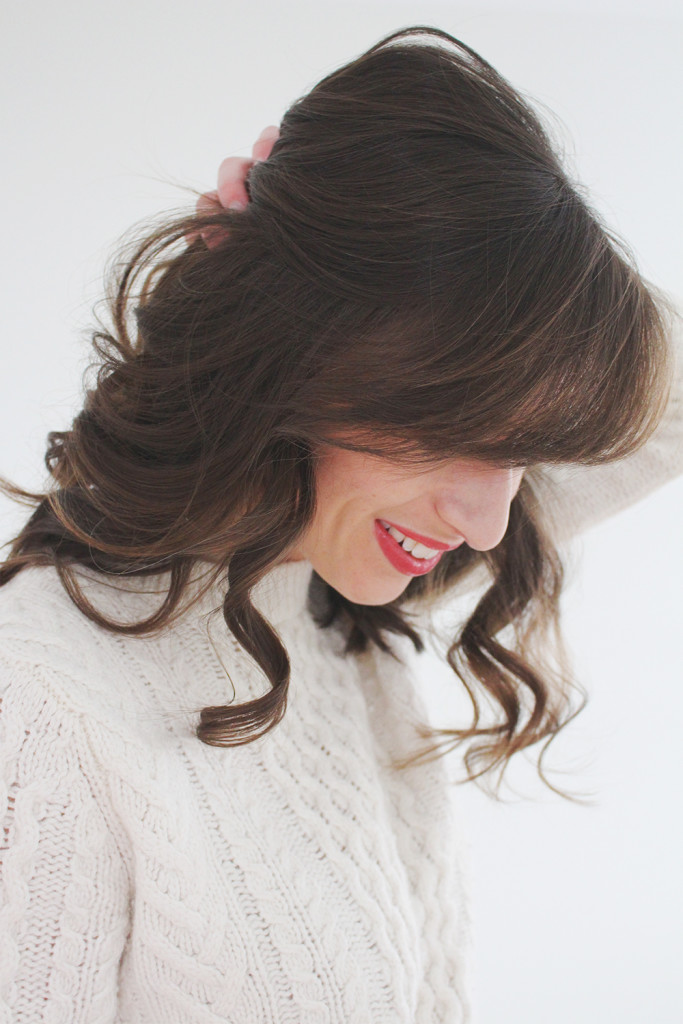 I'm starting to get the hang of my new, shorter 'do but if anyone ever tells you short hair is less maintenance than long hair, slap their lying face. It AIN'T true! Sure it takes less time to blow dry but at this length there's little chance of waking up and walking out the door without at least a bit of effort. I've come to terms with that now and I honestly love having shorter hair. I'm just so damn lazy. That said, when I do style it, it takes half the time and I love how much more polished it looks in the end. Long hair is gorgeous but unruly and always a little cumbersome. Okay, hair rant complete.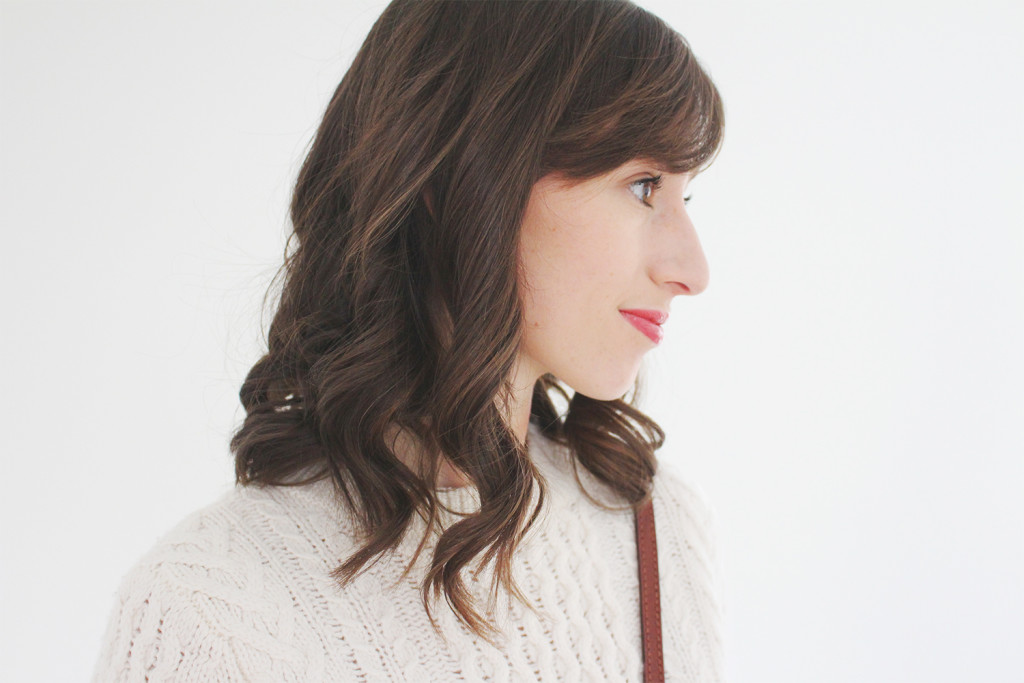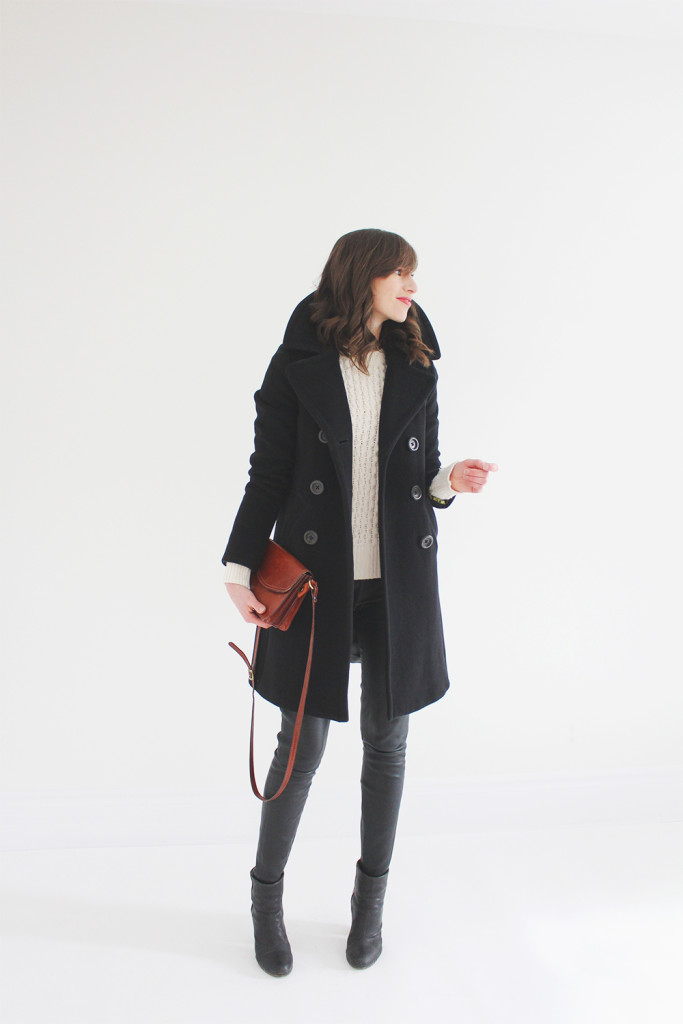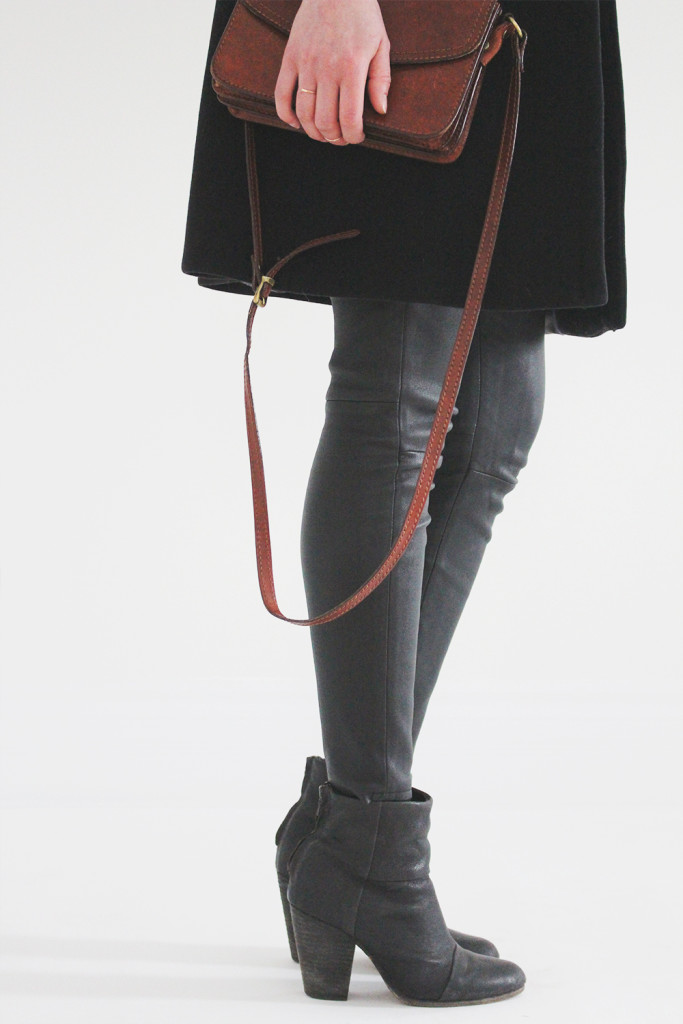 I hope your week is off to a good start! I'll be talking about shopping triggers and how to avoid the pesky buggers and divulging findings from the first 1/2 of my fast later this week. Stay tuned!
Coat old from J.Crew (similar here) || Cable Knit old from Club Monaco (Similar here) || Leather Pants Madewell (size 0 but fits like a 2) || Boots Rag & Bone (TTS 7) || Bag Vintage
For size reference I'm 5'7″ and 120 lbs.