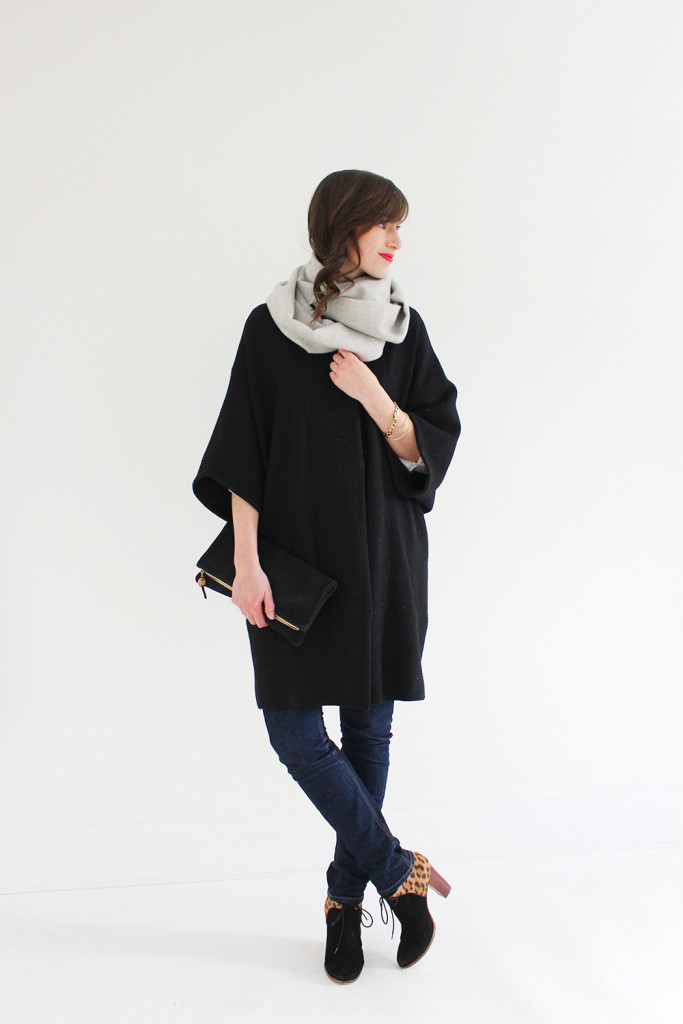 To be honest, Valentine's Day rates pretty low on my list of important holidays but it's fun to indulge in it every few years. If I had to describe my dream date night it would start with a hefty glass of red wine, followed by a trip around the corner to our favourite bistro where I'll debate but inevitably order the deluxe mac & cheese. Dave will say something hilarious making me laugh so hard wine almost comes out my nose and we'll 'split' a crème brûlée to finish. We'll skip on home, walk Dobby around the block and through the park, then head to our bed of fresh sheets and not have to set an alarm. There may even be a scented candle and a fresh flower in there somewhere. Ahhhh yes, that's my bliss. Not terribly original or fancy but just right.
I asked myself how I might dress for that perfect date night and this was what I decided. Simple, elegant and comfortable. I took a cue from this book, my favourite source of Parisienne inspiration, and went for a black bra under a perfect white shirt. It's subtly sexy, unfussy and so very chic. Add jeans, a black coat and a hint of leopard and I'm all set!
So tell me, do you have any plans for the day of love?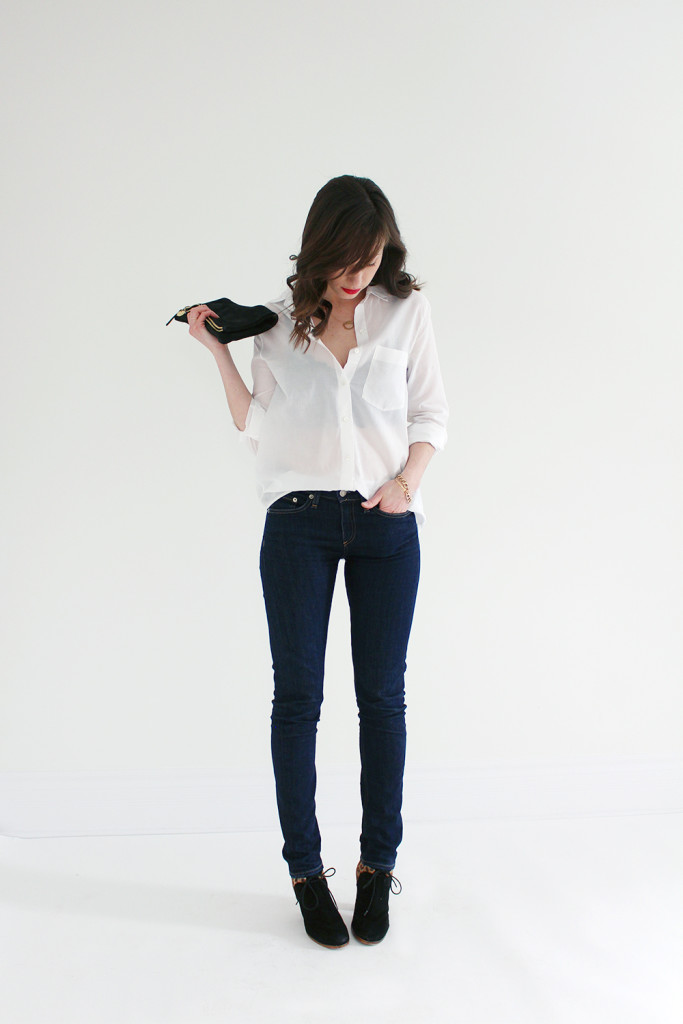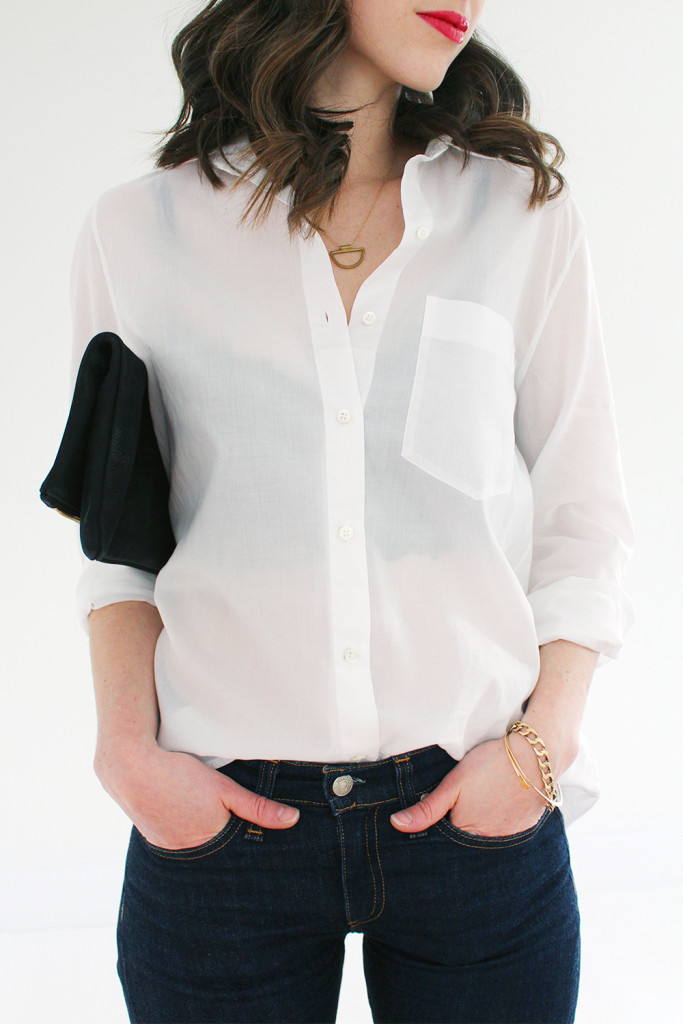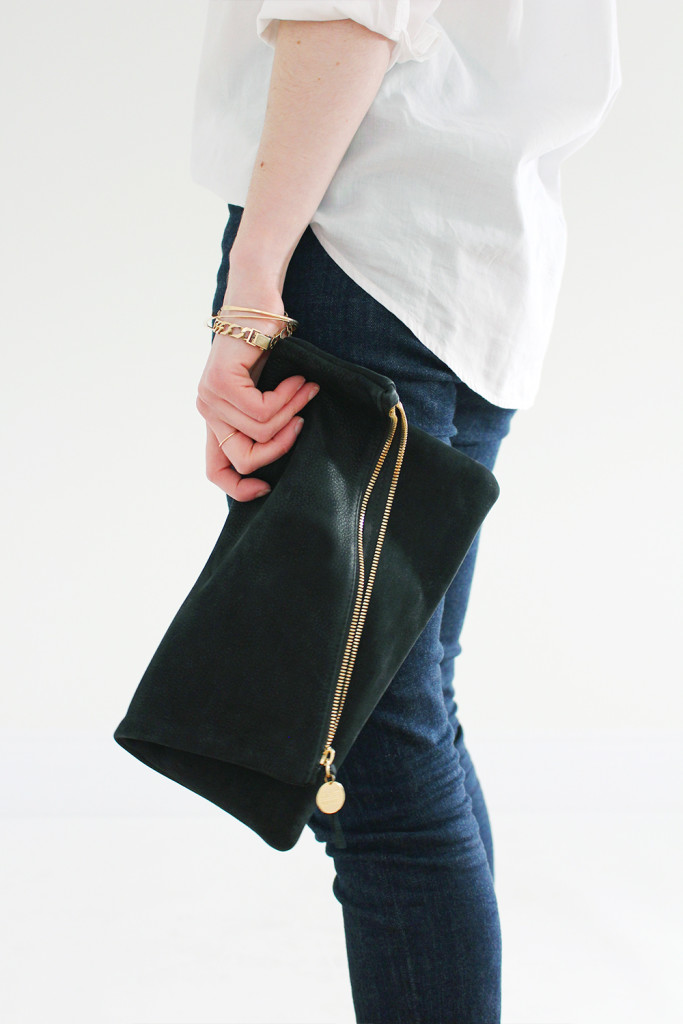 Elizabeth Suzann Coat (regular)|| Cuyana Scarf || Everlane Button Down (size S) || Rag & Bone Skinnies (size 26) || Madewell X Sezanne Boots || Cosabella Black Bralette (also love this one) || Clare Vivier Clutch || Another Feather Necklace || Bracelets Laite Atelier + Vintage || Smashbox Be Legendary in Firecracker 
For size reference I'm 5'7" and 120 lbs (not after that deluxe mac & cheese!).