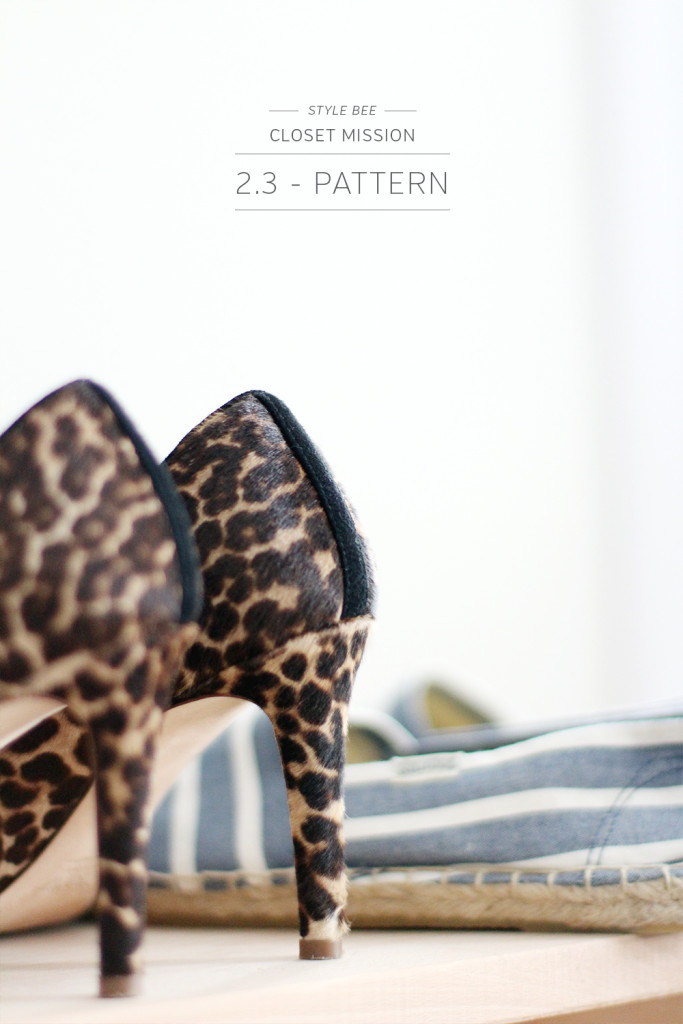 PRINT + PATTERN
Hello fellow closet missionaries! It was great hear about some of your colour palettes after the last post, they all sound gorgeous! Now it's time to talk prints and patterns. If you're like me you may not even realize just how many different prints and patterns are currently living in your closet. There's also a good chance that some of them have been hiding in there for a pretty loooong time. For me, pattern is just as subjective and personal as colour. We're drawn to shapes, images and prints just as we are to colour and they can often convey a much more complex message than colour alone.
Some people wear pattern with reckless abandon, mixing polka dots with bold stripes or florals with plaid and that's amazing. But whenever I've attempted such sartorial stunts I end up feeling like a character out of Alice in Wonderland and not at all like going to a tea party. At the same time I do love wearing prints, I just like to make sure they're not wearing me.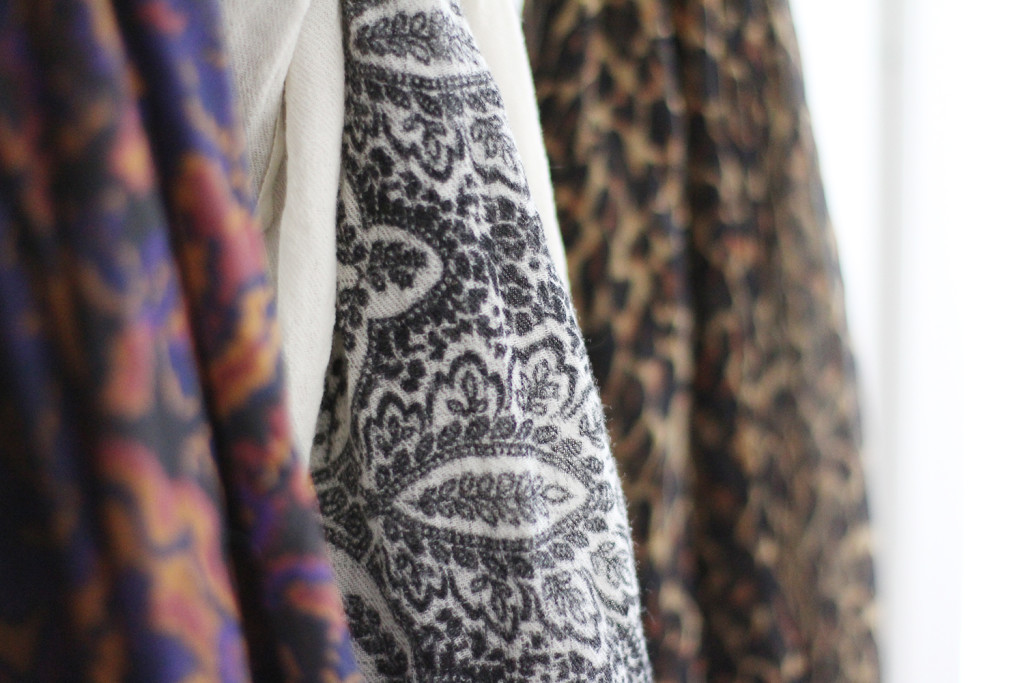 PICKING PRINTS
Stripes, checkers, plaid, gingham, geometric, tribal, florals, dots, animal and novelty prints are just a few of the endless number of patterns to choose from. Each category has many variations within it too. Maybe pinstripes aren't your thing but breton or rugby stripes are or maybe checks are too farmy but a subtle plaid is ok. It's all very subjective but it's good to know what we like and use that knowledge to our personal style advantage. Here's a few ways to go about it:
1. Start by taking a look at your current closet options. What percentage overall is comprised of prints? (Don't forget shoe cupboards or scarf drawers.)
Mine is about 15% print and pattern. 
2. Of the prints you have (if any) which do you wear most?
I tend to go for plaid and stripes most but leopard, paisley and tribal are in pretty frequent rotation too.
3. Did you have many prints in your mood board from the Defining Personal Style exercise?
I had bold stripes and plaid, both in black and white. 
4. Do you feel like any prints are missing from your wardrobe?
I've been trying to hunt down a great black and white stripe t-shirt and dress for ages! 
5. If so, add a photo of the type(s) of pattern you'd like to incorporate into your wardrobe or make a note in your colour workbook of any prints to keep in mind when planning outfits.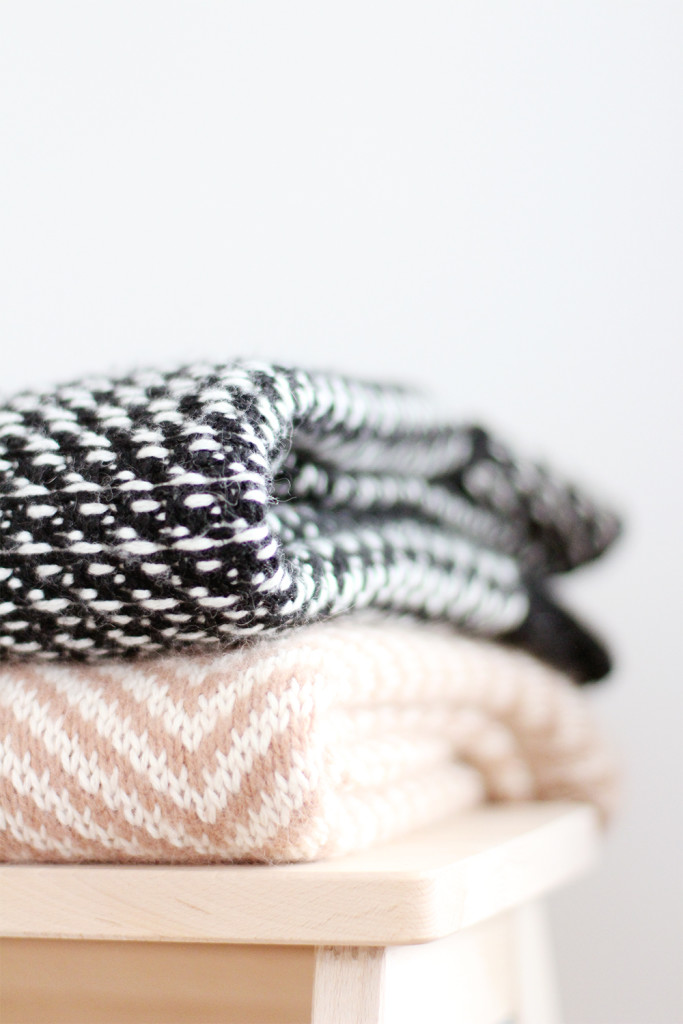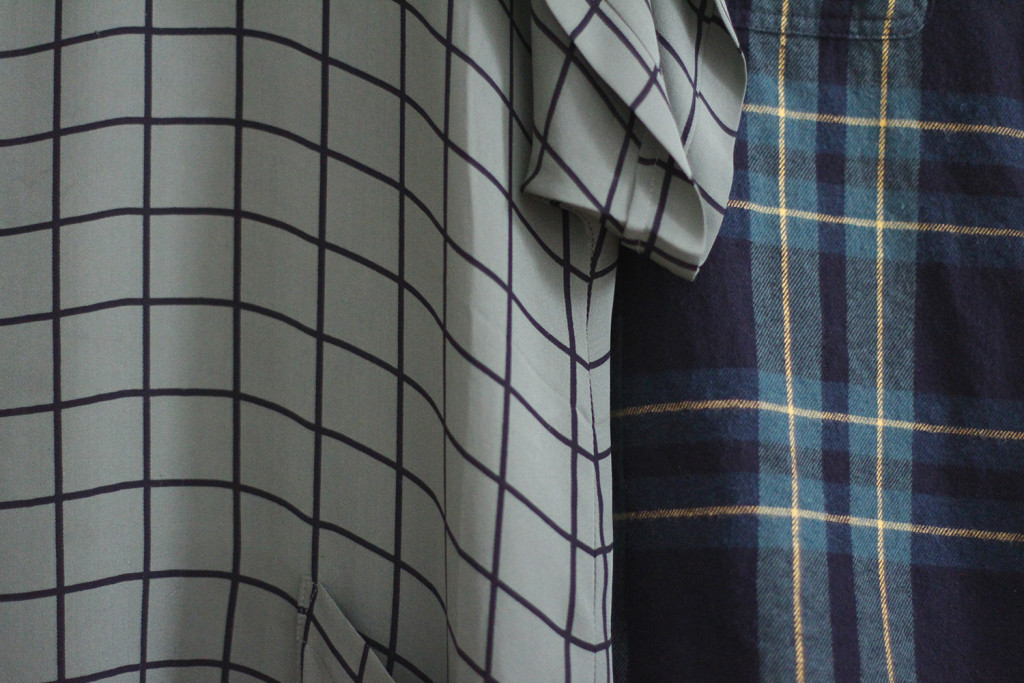 A LEAN CLOSET SECRET WEAPON
Having spent a few months entrenched in this closet mission I've started to realize that prints and pattern are essential when it comes to finding satisfaction from a lean closet, especially if your colour palette is reduced. They can be used strategically to add interest and energy to a look and in the right format can add a lot of versatility to your options. Here are a few ways to make print and pattern work for your lean closet:
1. Scarves – When I started looking for pieces to shoot for this post I realized a huge percentage of the pattern in my wardrobe was within my scarf collection.  Scarves are a great way to add a bit of pattern and interest to a look without feeling as if you're a walking swatch book. Plus scarves are seasonally transferable and can be switched up in all kind of ways. Here are three examples of how I used scarves to polish off a look: Outfit 1, Outfit 2, Outfit 3.
2. Shoes – Not always an obvious choice for wearing print but a great way to do it subtly. I personally love a little leopard print flat but a subtle black and white dot like this pair are on my wishlist for spring. Shoes with nautical stripes or a tribal print like this one or these can make an otherwise basic outfit look updated and interesting.
3. A Statement Piece – Sometimes you just need a good dose of print to tide you over and a great dress or coat can do the trick. I adore this dress and even though I only wear it once or twice a season it gives me a much needed pattern fix. I've got my eye on this cute frock, this amazing two piece set (top + bottom) and this fabulous take on a traditional navy stripe is a show stopper. I wore my old tribal print jacket into the ground and this is looking like a great replacement.
4. The Classics – A classic plaid or stripe will never disappoint and they're a great year-round go to. This classic stripe tee from J.Crew is in my cart right now and I'll never tire of basic black and white plaid either. I'm also loving these relaxed neutral striped pants for spring.
5. The Printed Bag – I almost forgot to add this tactic to the list but it's one of my main moves! Adding print to your look via bag or clutch is great option. Start by going for a neutral print that will work with lots of looks, my salt and pepper clutch goes with everything! I also love the look of simple jeans and a tee paired with a great tote like this woven one and vintage store often have great options too.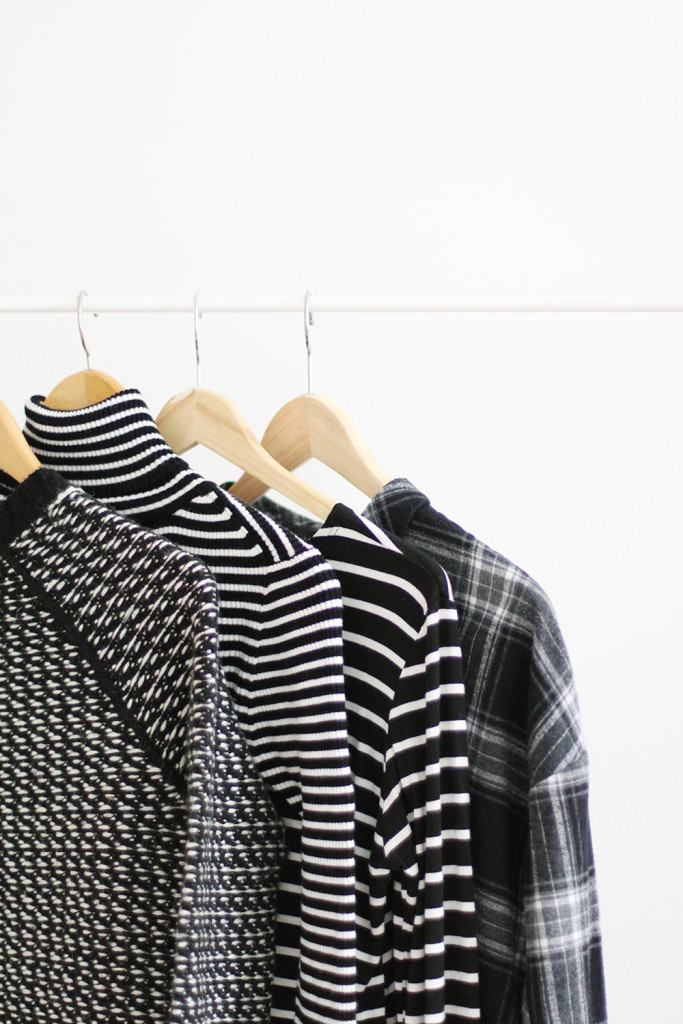 So those are my musings on print and pattern for you. No workbook this week. We'll spare the trees and ink or just ourselves the effort of hitting 'save'. But I'd love to hear your thoughts on print and pattern! What ones do you wear most, if any? Planning on trying out a new one this spring? Do tell!
Next up in the mission we're talking all about texture!