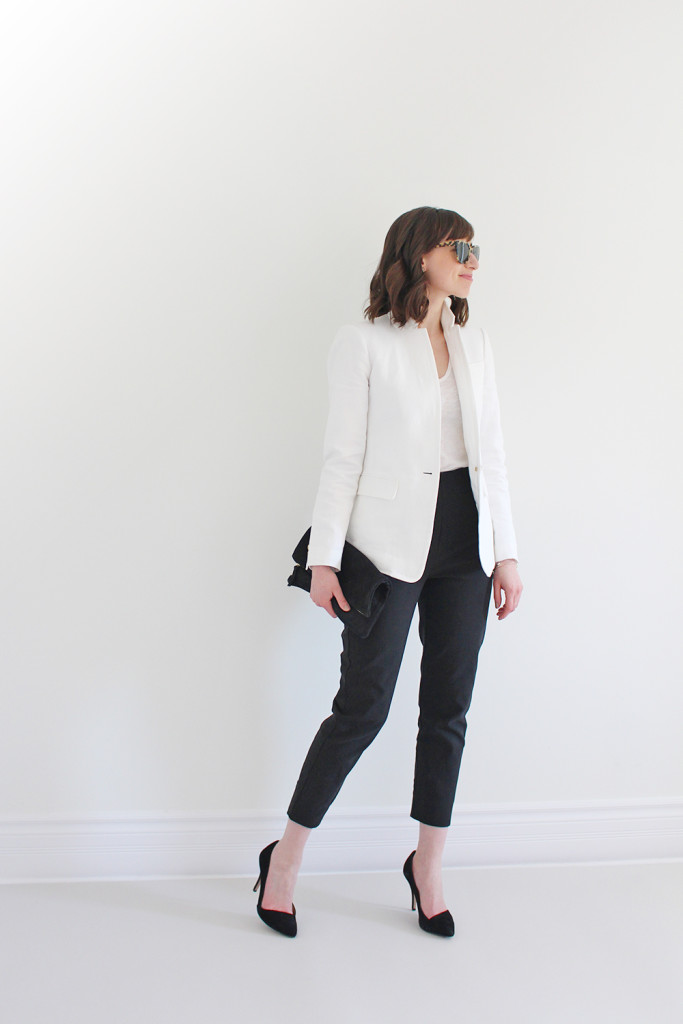 The first official product review on Style Bee was of these jeans and it seemed to be a pretty big hit. So I've since had my eye out for another great closet staple to review here on the blog. In my first outfit post ever I wore a white blazer and I've worn that very blazer about 400 times since (honestly!). It's still one of my closet faves but has started to show signs of wear and tear so I've had my eye out for a slightly more structured option with a few updated details. The J.Crew Regent Blazer has crossed my path many times but when I saw it's release in a beautiful spring-ready white linen I decided to try it out. See below for my breakdown on fit, value and overall rating.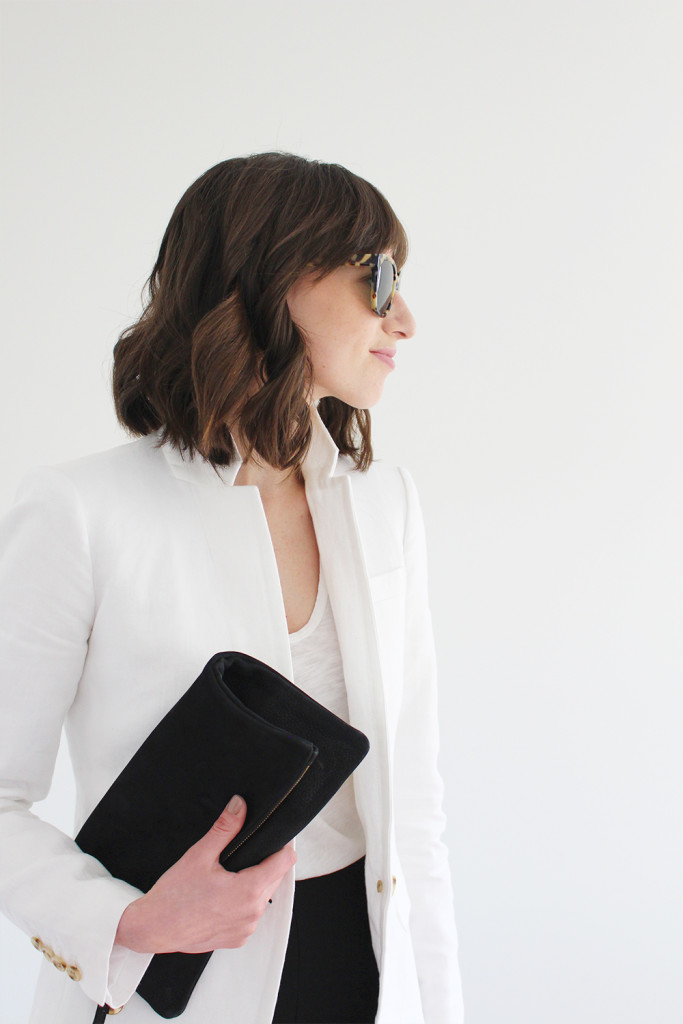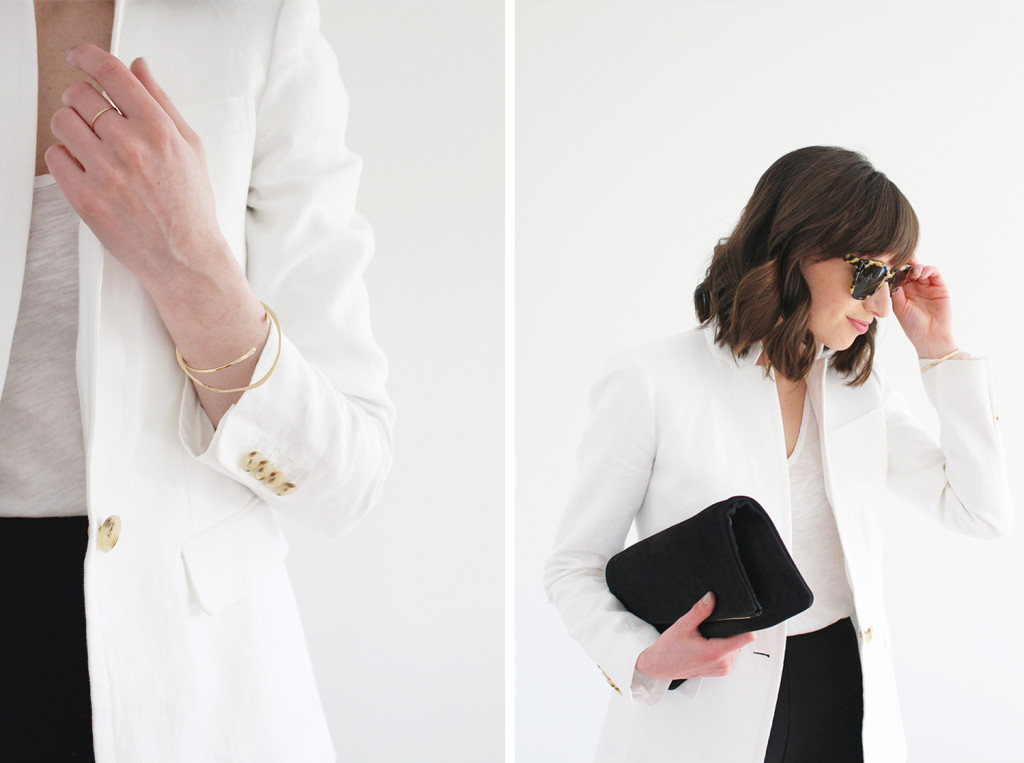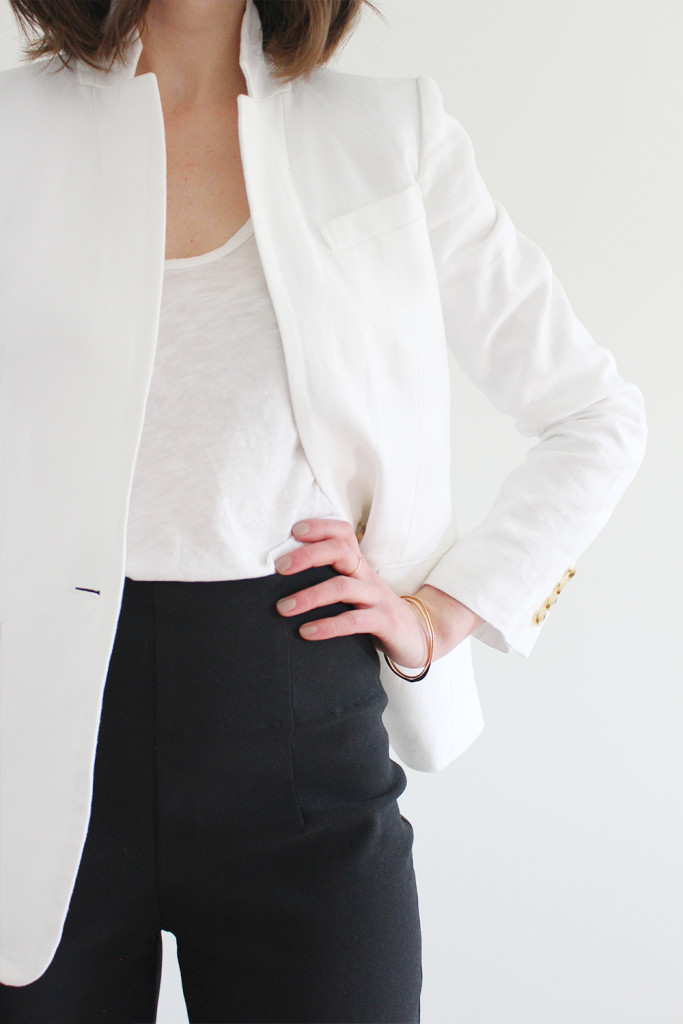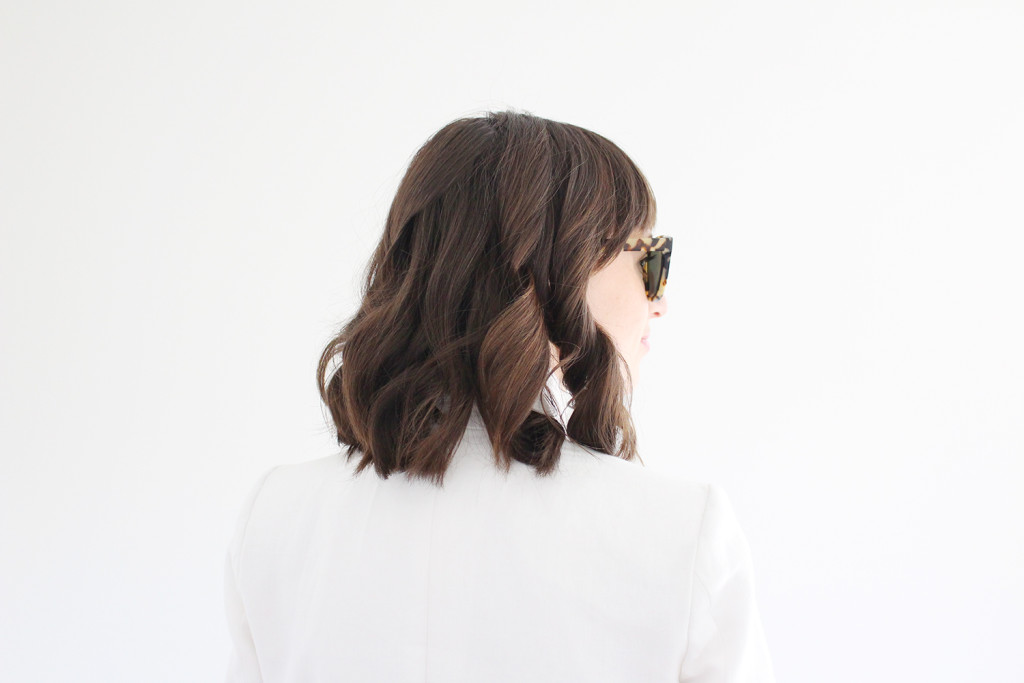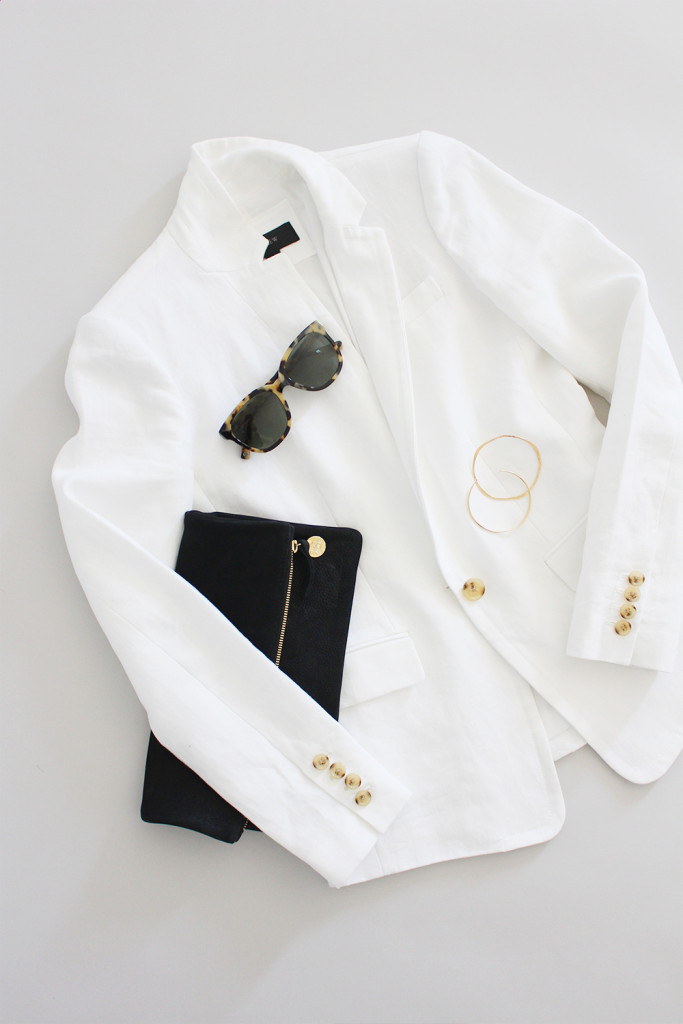 REGENT BLAZER
The Regent Blazer has been in the J.Crew repertoire for some time now. When I first looked into the linen version the reviews had me a little hesitant as there was mention of a smaller than normal fit and several complaints about the cotton lining. But I'm a shopping optimist and with a sale and a decent return policy there wasn't a lot holding me back. I decided to give it a try and the moment I tried it on I knew it was never going back. Here are my 5 criteria for assessing whether a new blazer/jacket stays or goes.
1. FIT
Excellent overall (no tailoring needed). True to my usual J.Crew size (2, XS/S, 26). For reference: I am 5'7", 120 lbs.
Sleeves are not too tight on me. I find I can even wear a light long sleeve sweater underneath.
Length is perfect. Longer than a typical office blazer.
Plan to wear it open but the single button is a nice option and worn closed it's not too tight.
Flattering and sophisticated.
2. CUT
Sharp and chic cut.
Angled forward ever so slightly to hit at a flattering spot on the leg.
Collar can be worn up or down. I prefer up as it gives it a more contemporary feel.
Sleeves are a great length. Hit just past the wrist. Will look great rolled up too.
3. FABRIC
Beautiful linen for spring.
A true, fresh white. Not off-white or ecru.
Linen is easily wrinkled by nature which gives this blazer a more casual vibe. Works for me!
Lining is cotton which does cause friction when wearing it over another long sleeved shirt. Silk lining would be ideal but will undoubtedly drive the cost up.
Will have to see how the edges on front and sleeves hold up to use. Might wear down.
4. DETAILS
Buttons are plastic but don't look cheap.
All pockets are functional but I will keep them darted.
Back vent helps with fit and comfort.
5. PRICE
$178 USD is, in my opinion, a fair price for such a well fitting and well made blazer. If you can nab it on sale even better!
Quality equivalent to Club Monaco and their blazers are $280 and up.
Overall Rating: 0 – 1 – 2 – 3 – 4 – 5 – 6 – 7 – 8 – 9 – 10
So that's my two cents on the J.Crew Regent Blazer*. If you're in the market for a new spring blazer I'd start with this one. With free shipping and easy returns (about $10 +) it's a pretty safe bet. Many of the reviews online said it runs small but I'd stick to your usual size.
Hope you found this review helpful! Are there any items you've been wondering about? Let me know!