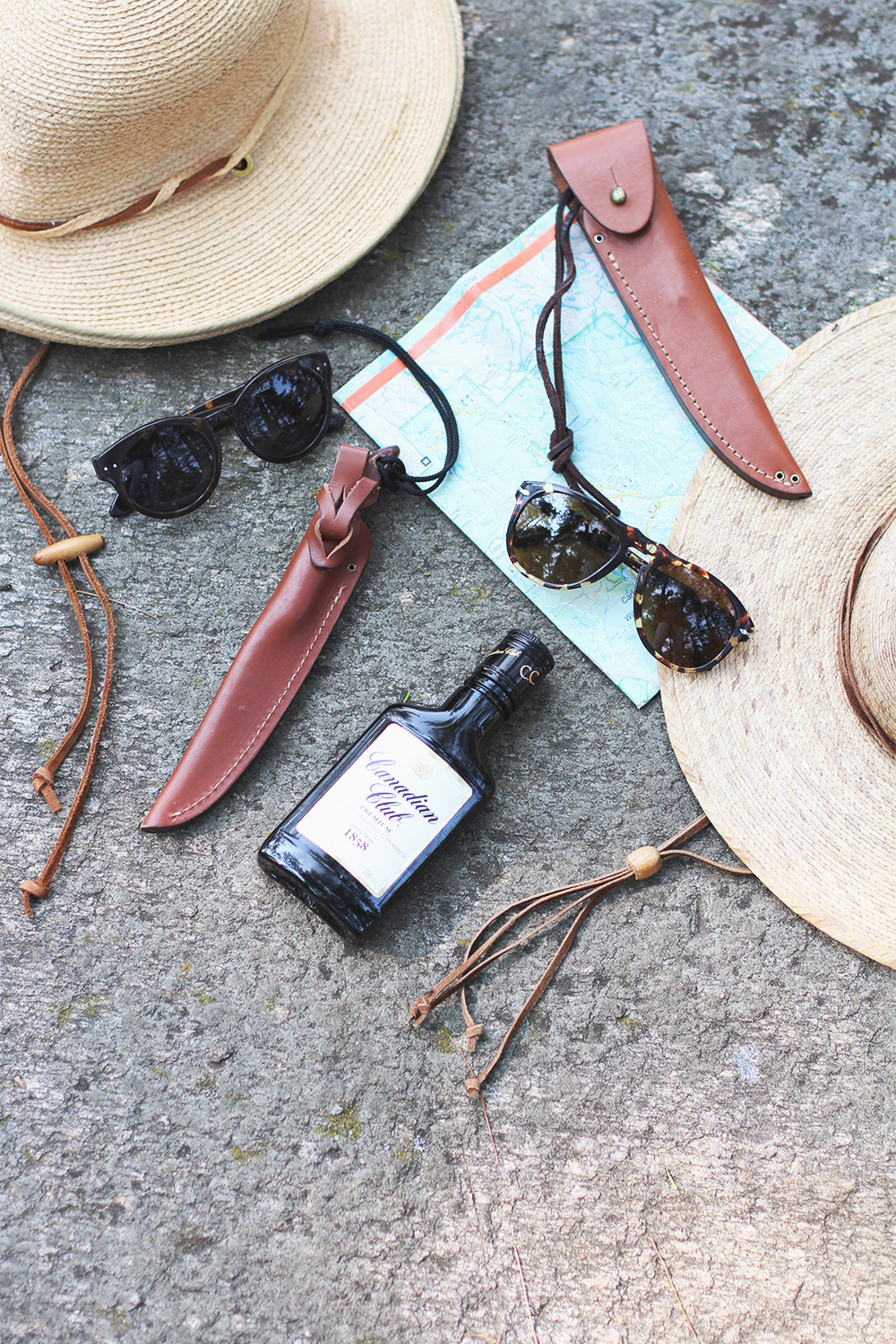 You may not have pegged me for the 'outdoorsy type', and on most days I'm not, but ever since I met Dave about 5+ years ago, we've made it our mission to get to Algonquin Park for a long weekend adventure each summer. Dave is the ultimate outdoorsman and has been the best guide over the years. From teaching me paddling technique, to fire building, to mastering a marshmallow roast he is 100% responsible for making a camping lover out of this city gal. When I say 'camping' I mean REAL camping. As in, paddling in a canoe across huge lakes, portaging with heavy packs for kilometers, sleeping under the open sky in a tent and showering in the lake type camping. We be legit.
During our last adventure I brought my camera and took a ton of photos so that I could share what makes the experience such a pleasure. Of course, great weather and hectares upon hectares of protected, well maintained park land are essential but there are lots of other things that help too. I decided to break this little Camping In Algonquin series into three parts, starting with What To Pack. Next up is What To Eat followed by What To Do. So here goes! 
---
WHAT TO PACK
Packing your camping clothes is a bit of an art. This was the most successful trip packing I've accomplished yet. I wore almost everything at least once (I had an extra t-shirt) and I was cool enough during the day and warm enough at night. My best advice is to make sure you check the weather right up until the night before you leave to make sure you have what you need. The temps fluctuate considerably between day and night so layers are your best friend. Here's what I suggest you bring:
| Start with the comfiest jeans and tee you own.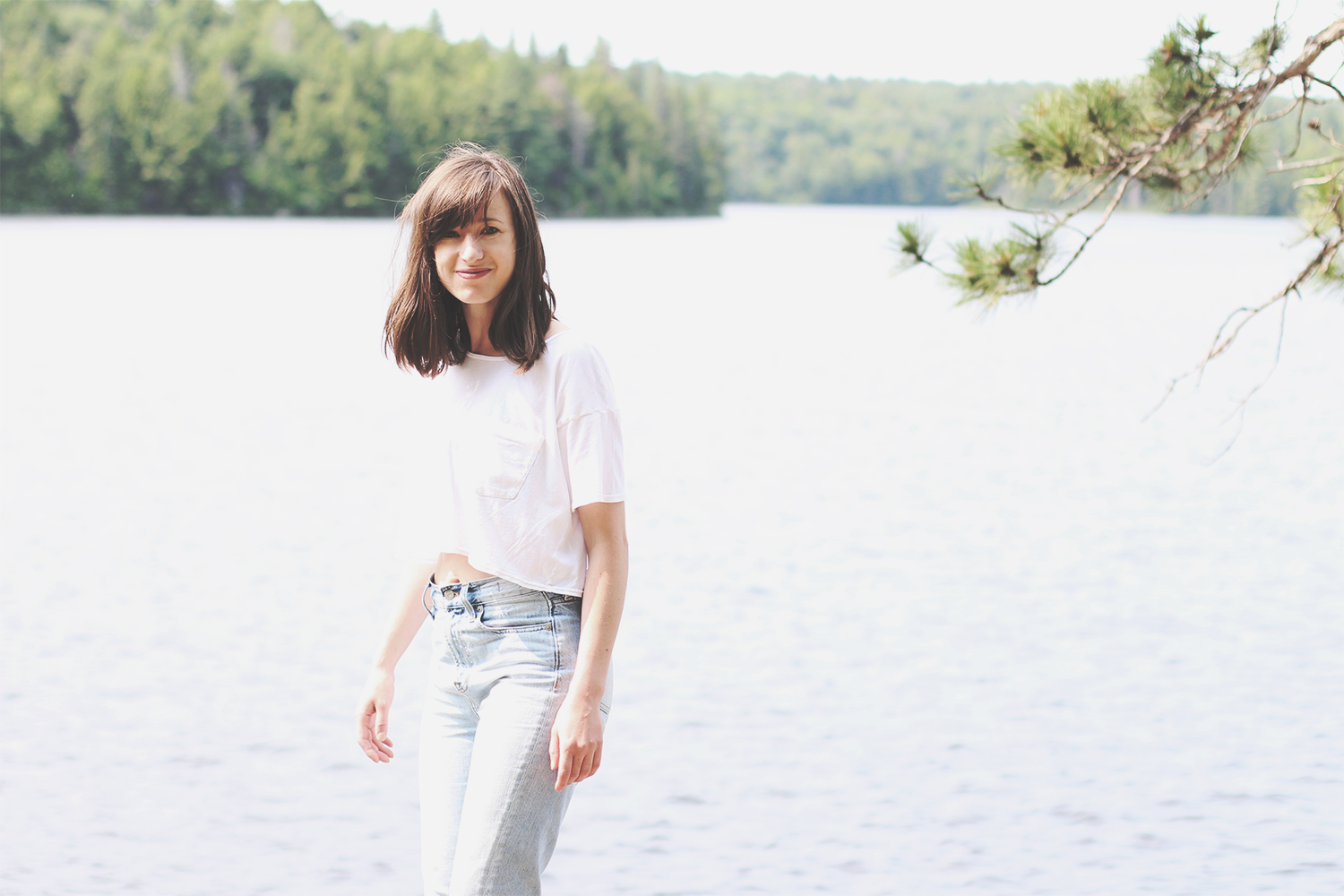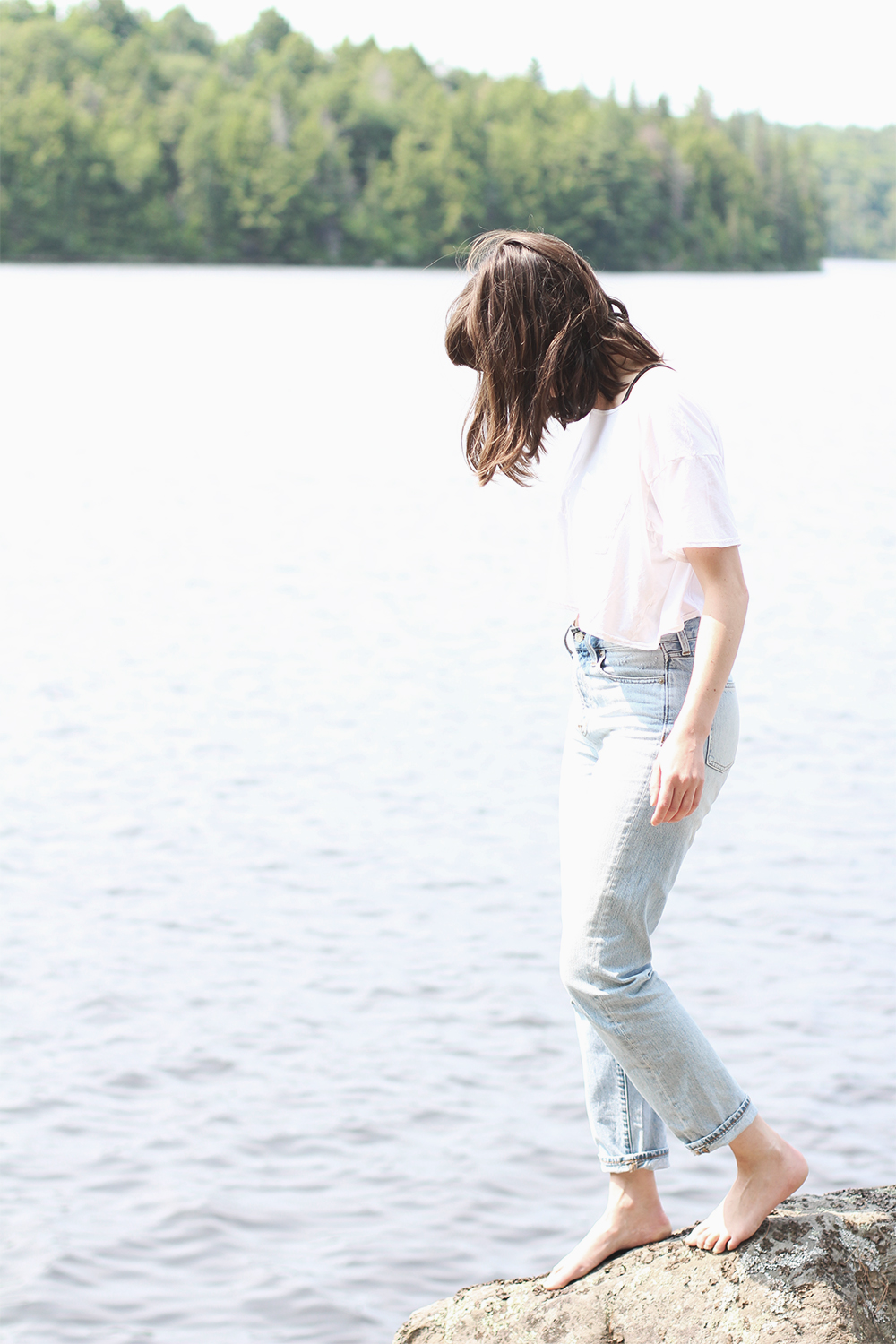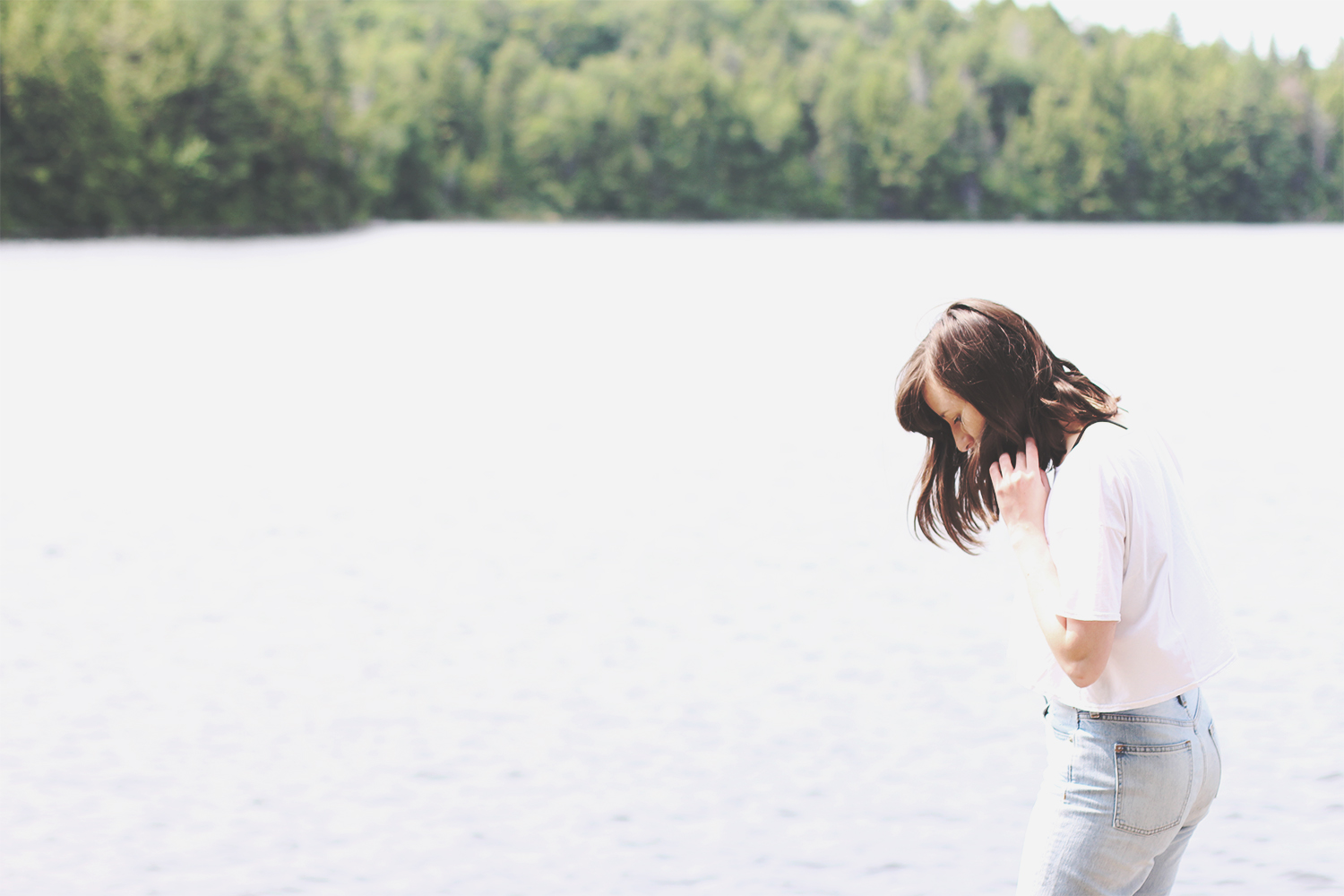 | Add your favourite swimsuit, sunnies and sun hat.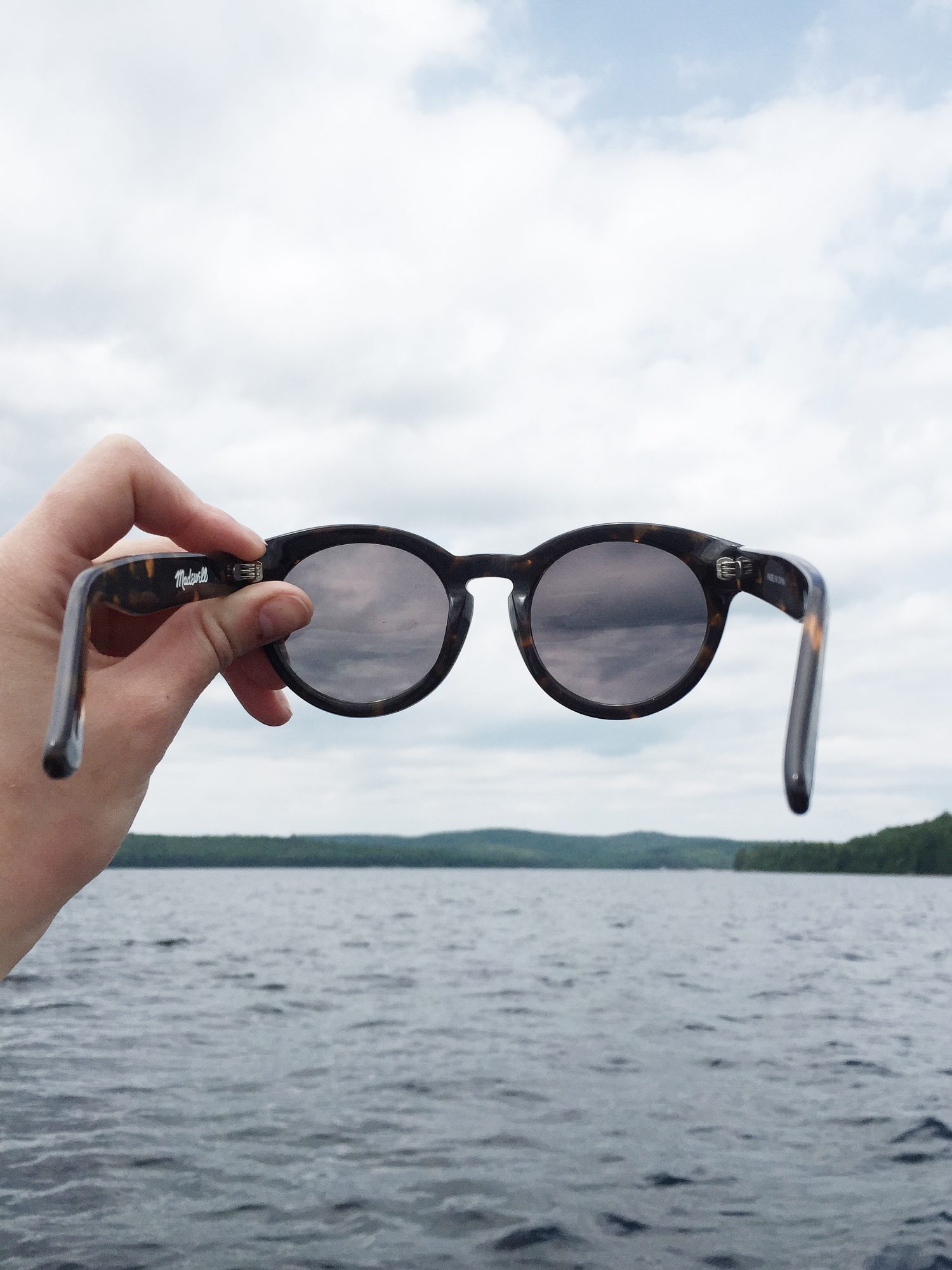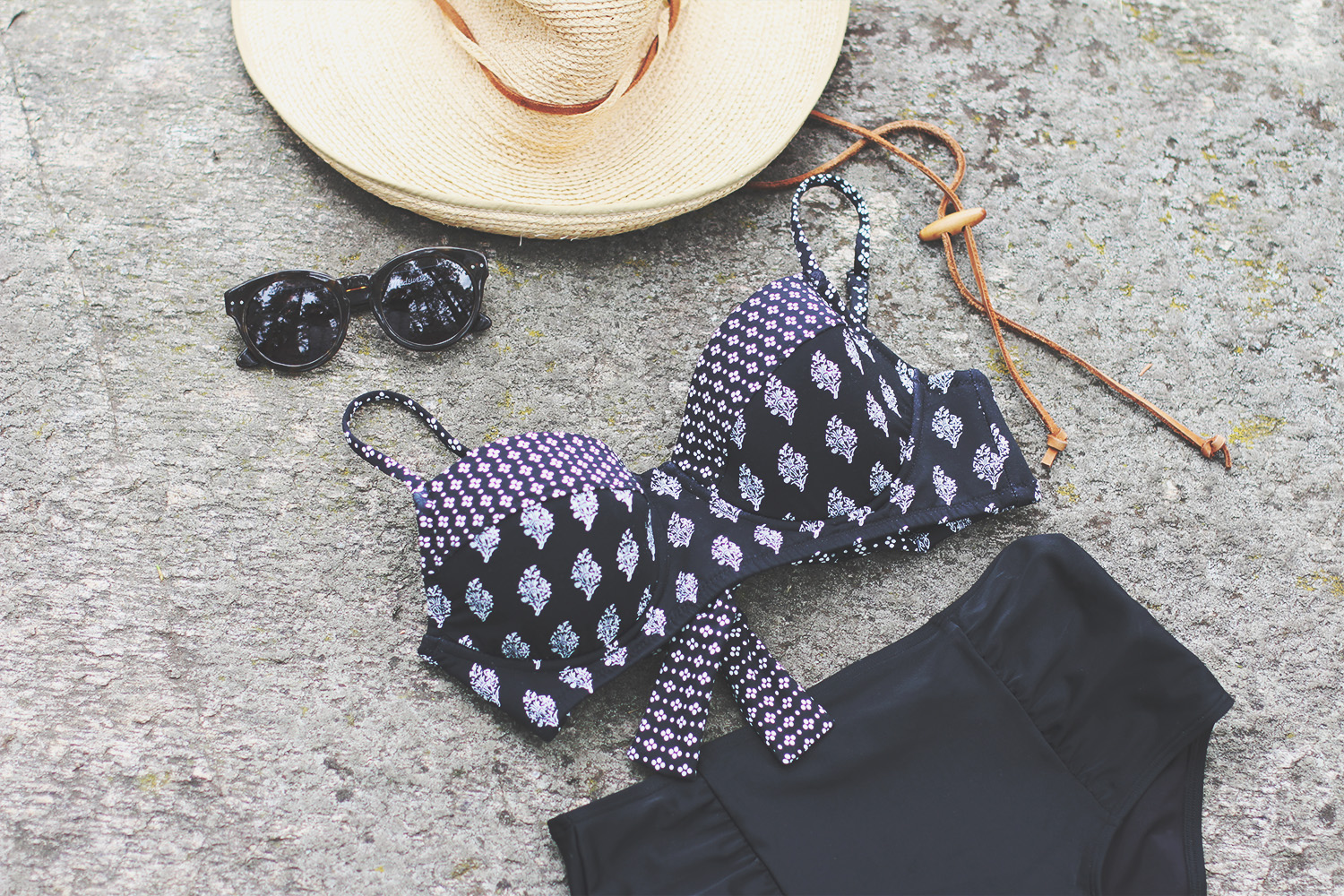 | Steal your fella's sweater if the one you brought gets wet.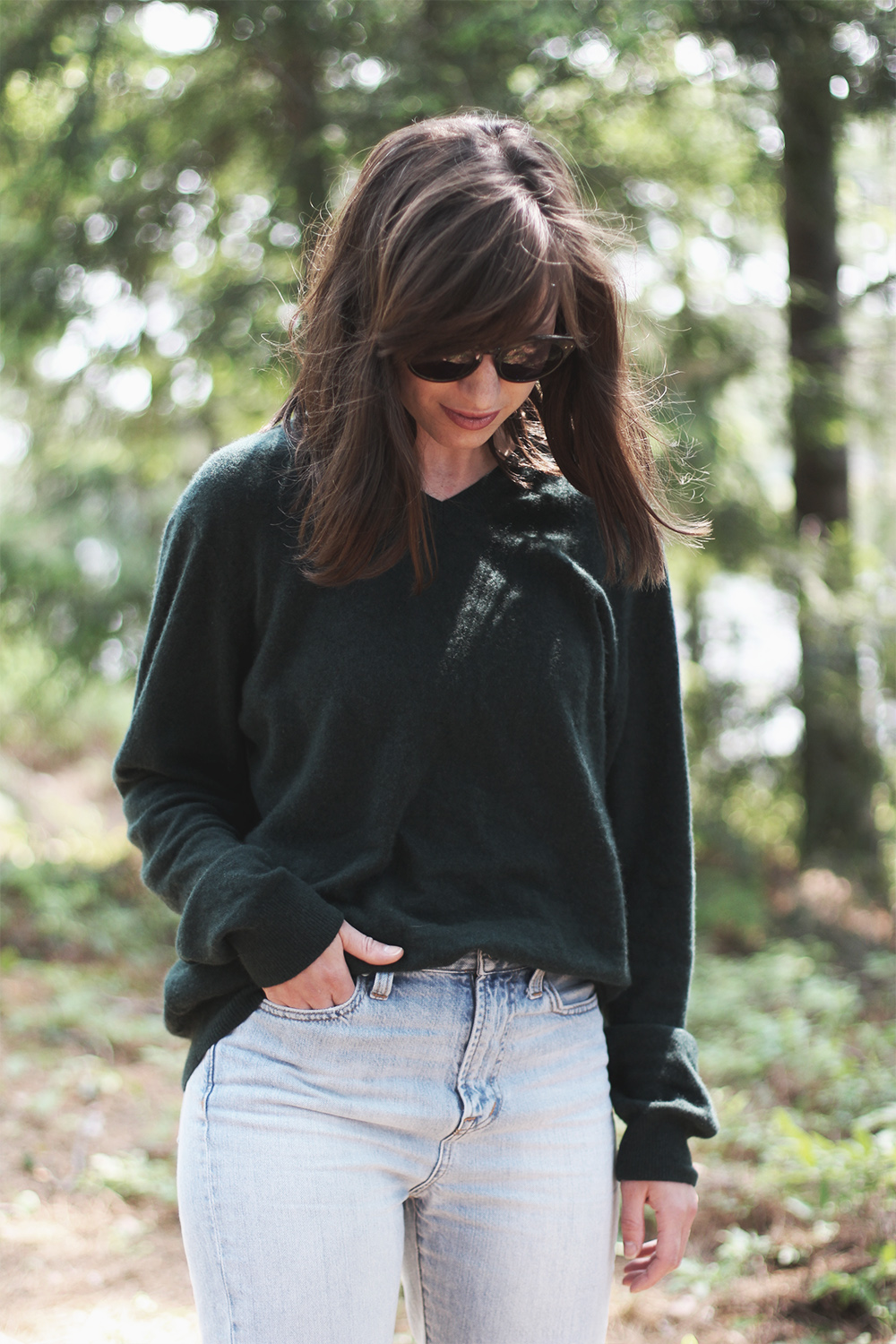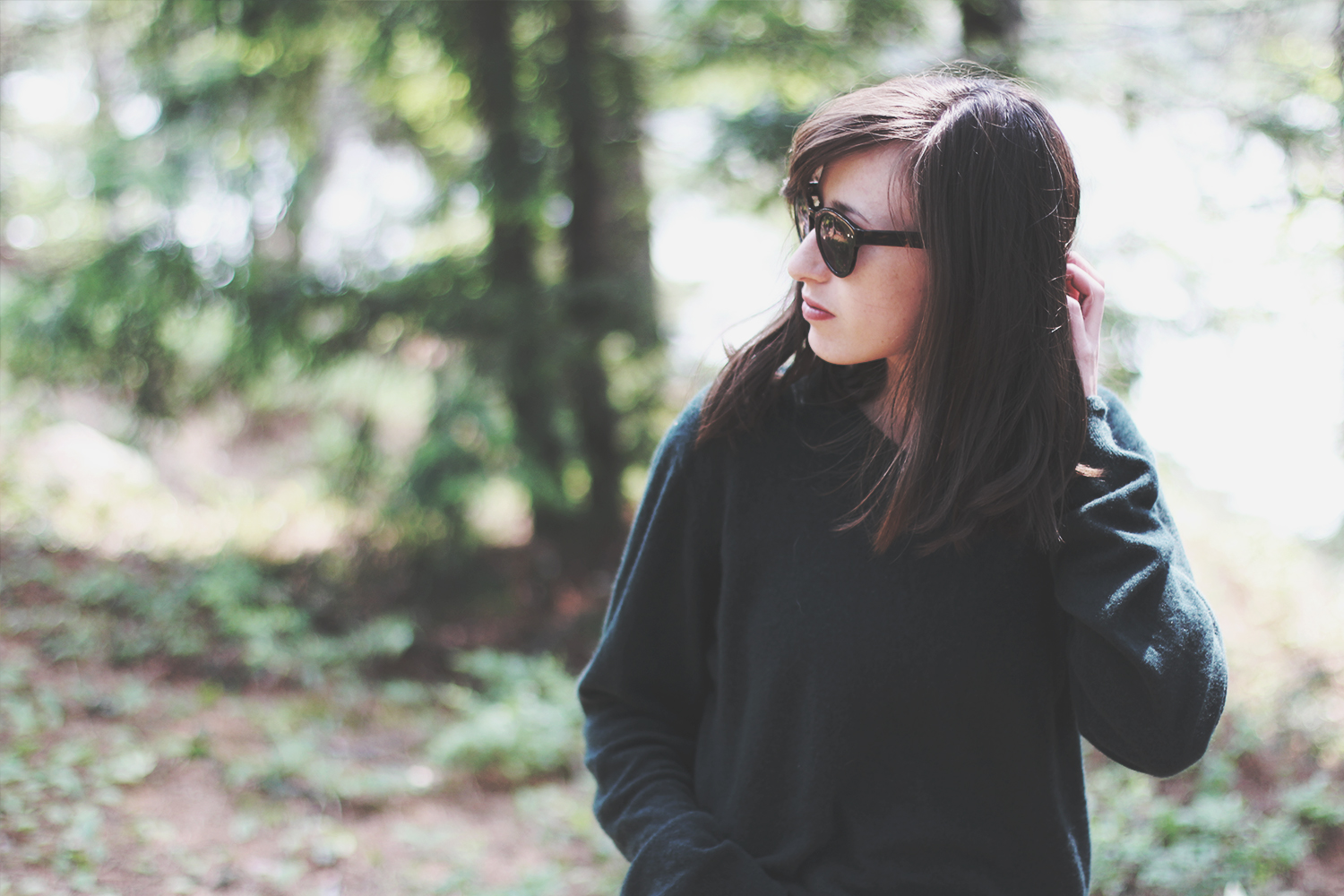 | Flannel is a must, as is the best all purpose ointment for scrapes, bites and cuts.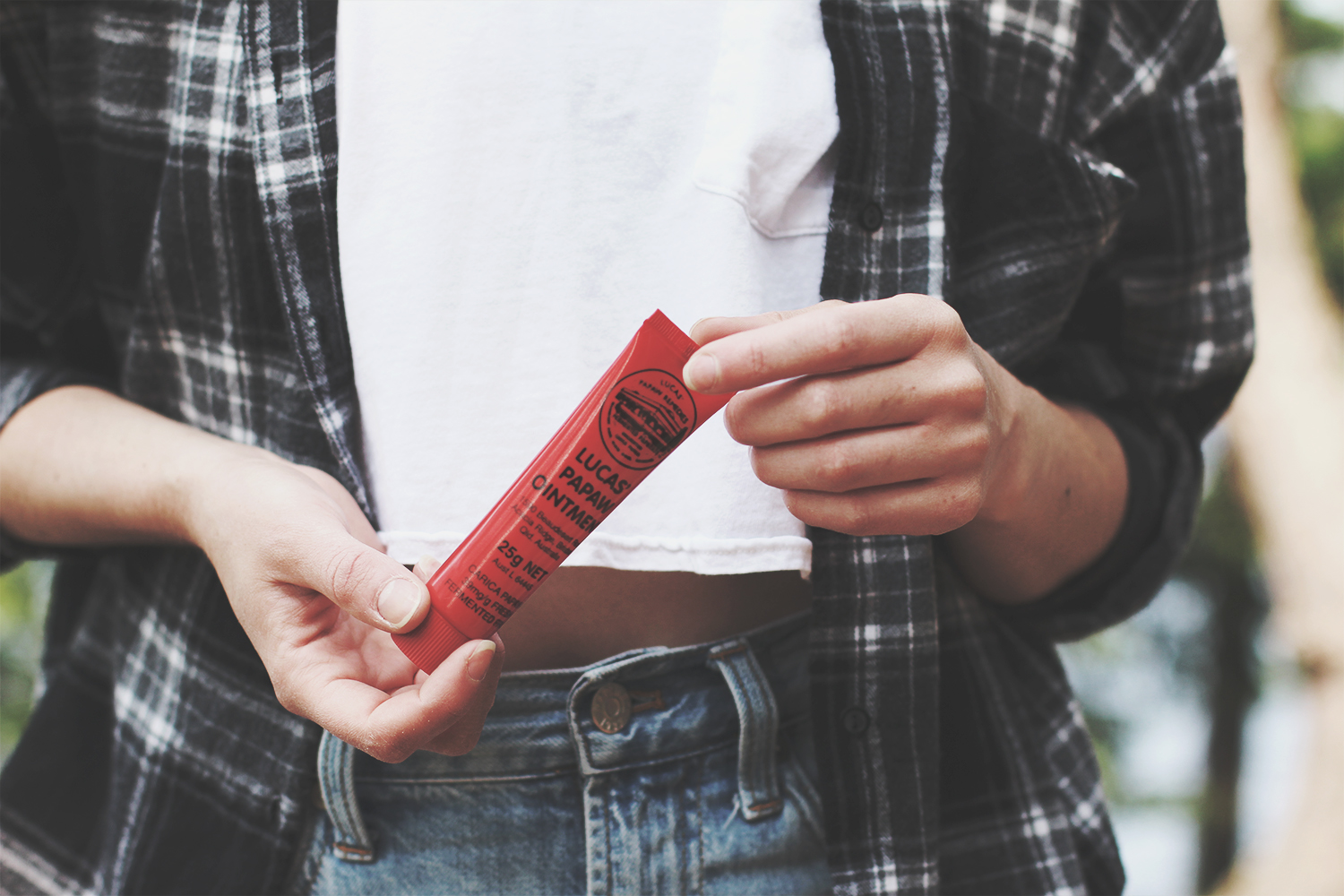 ---
FULL PACKING LIST
It is imperative to pack well for true Algonquin camping. Be prepared to wear everything twice (except underwear of course!) and remember you're carrying it all with you. If it's not too hot I'd suggest wearing your bigger items on the way into the park. Only bring things that you can easily wash and don't mind getting dirty. Ergo, the white sweater I brought was already stained and on it's last legs.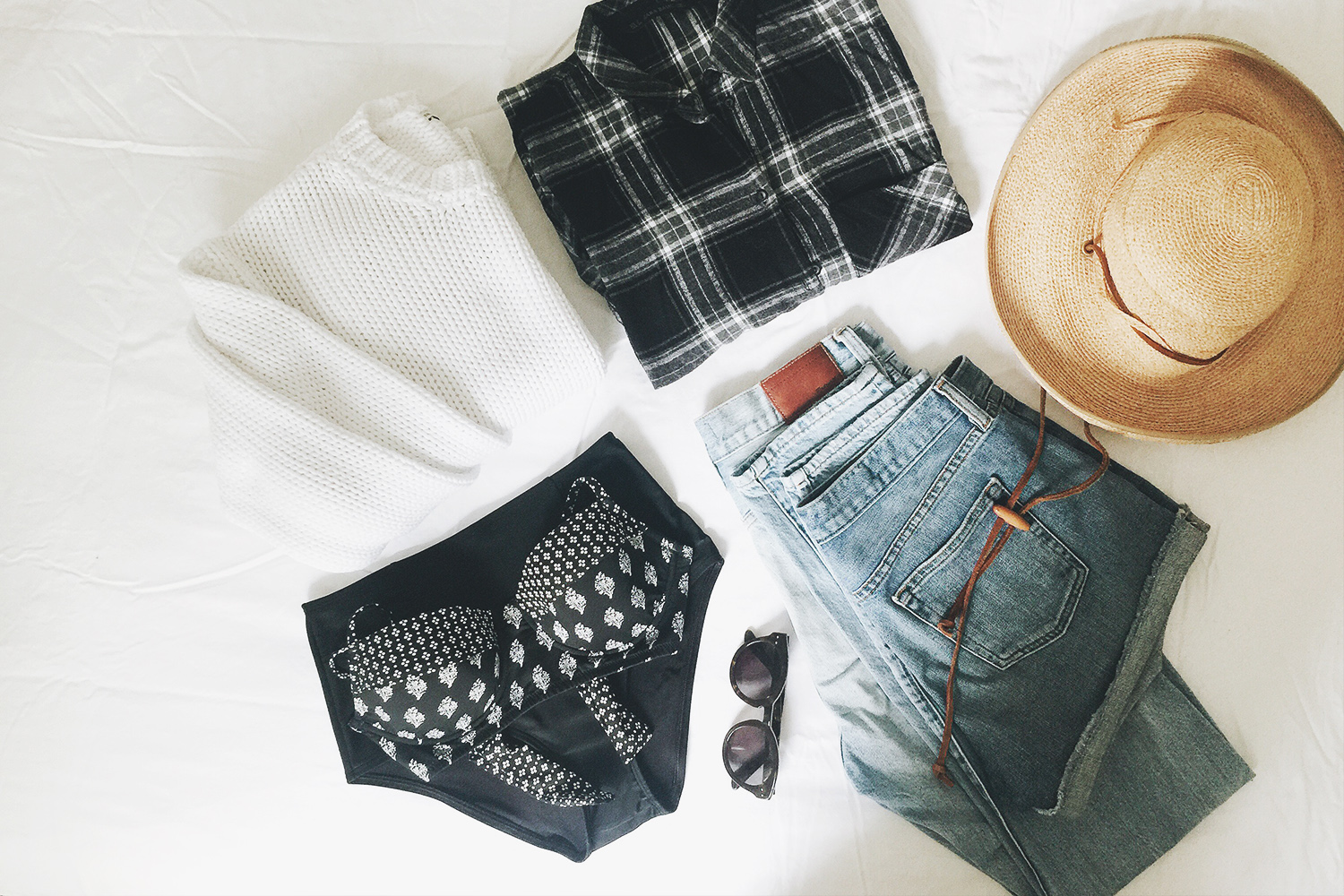 CLOTHES (For a stay of 2 nights + 3 Days)
Day 1 – Big Sweater | Denim Cutoffs | T-Shirt | Sports Bra | Undies | Tevas | Swimsuit (s/o)
Night 1 – Yoga Pants | Camp Socks | Long Sleeve Shirt | Flannel Shirt | Tevas
Day 2 – Comfy Jeans | Crop Tee | Sweater (borrowed from Dave) | Undies | Sports Bra | No shoes! | Swimsuit (s/o)
Night 2 – Same as above + Flannel Shirt + Camp Socks
Day 3 – Comfy Jeans | Big Sweater | T-Shirt | Sports Bra | Undies | Tevas
ACCESSORIES
Floppy woven hat (similar) | Sunnies | Towel
SKINCARE
Cleansing Cloths | Moisturizer | BB Cream | Sunscreen | Lip Balm | All-Purpose Ointment | Natural Shampoo
Toothpaste attracts bears so we brush our teeth using just water and floss while in the park.
---
One of the best parts about camping is not having to care AT ALL about whether you look presentable. The lake thinks you look great, the trees don't care and if you're with true friends they certainly shouldn't either! You just get to be comfortable, run around barefoot without makeup and forget to brush your hair the entire time!