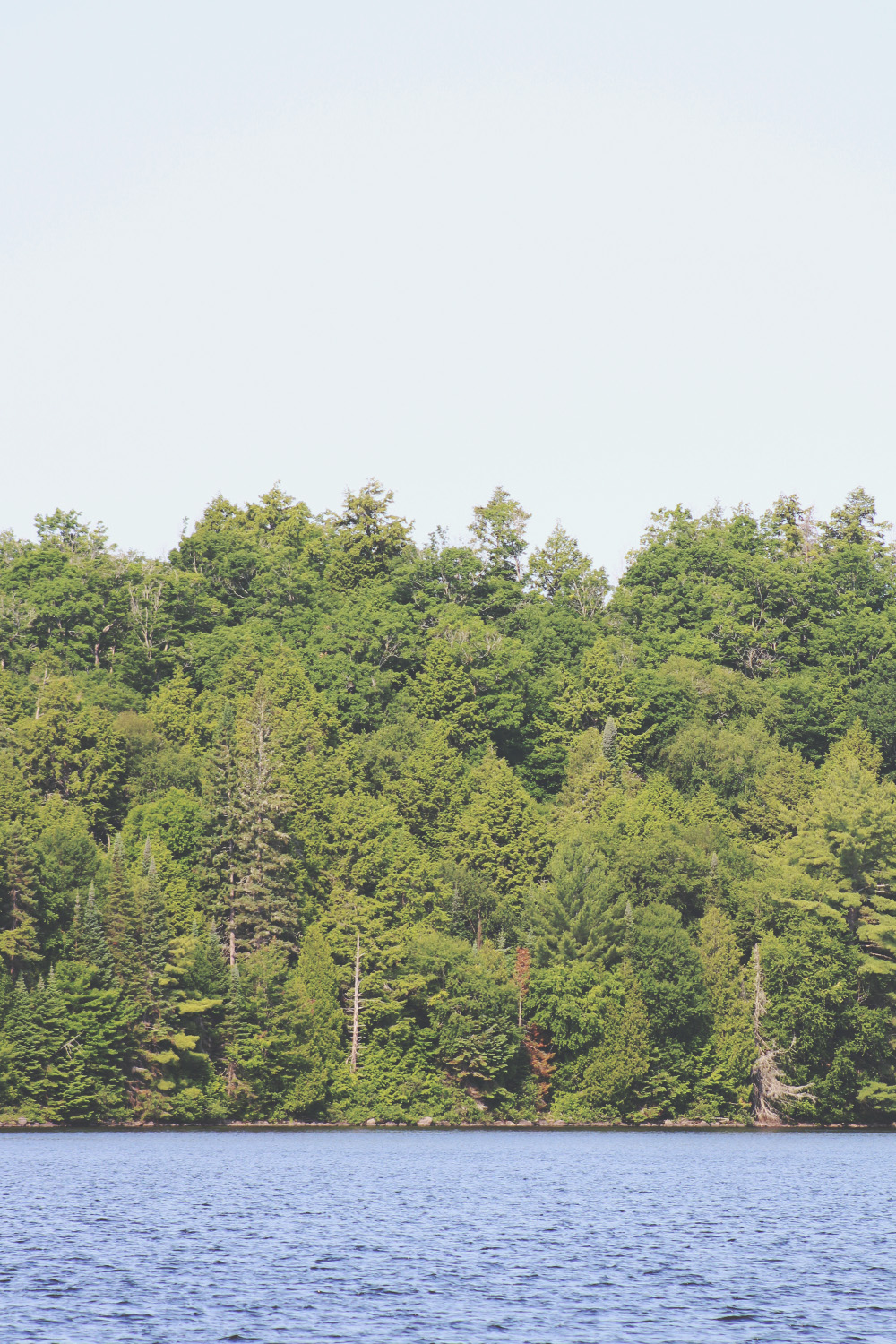 Nothing works up an appetite like 10+ kilometers of paddling choppy waters and portaging up steep hills while hauling heavy supplies. At the same time, food never tastes as good as when you're hungry, by a fire and surrounded by the freshest summer air. That said, camping meals can go pretty wrong but we've managed to make some totally delicious ones, with fresh ingredients and a little patience. We bring an MSR WhisperLite Stove and the GSI Camper Cookset to boil water and make most meals. We also use a Katadyn to filter our water. These items make a WORLD of difference compared to relying on a live fire and grill to make meals. These are a few of our favourites!
---
TO EAT
The best way to start the morning is with hot coffee with and a view. Starbucks VIA instant coffee packs are great.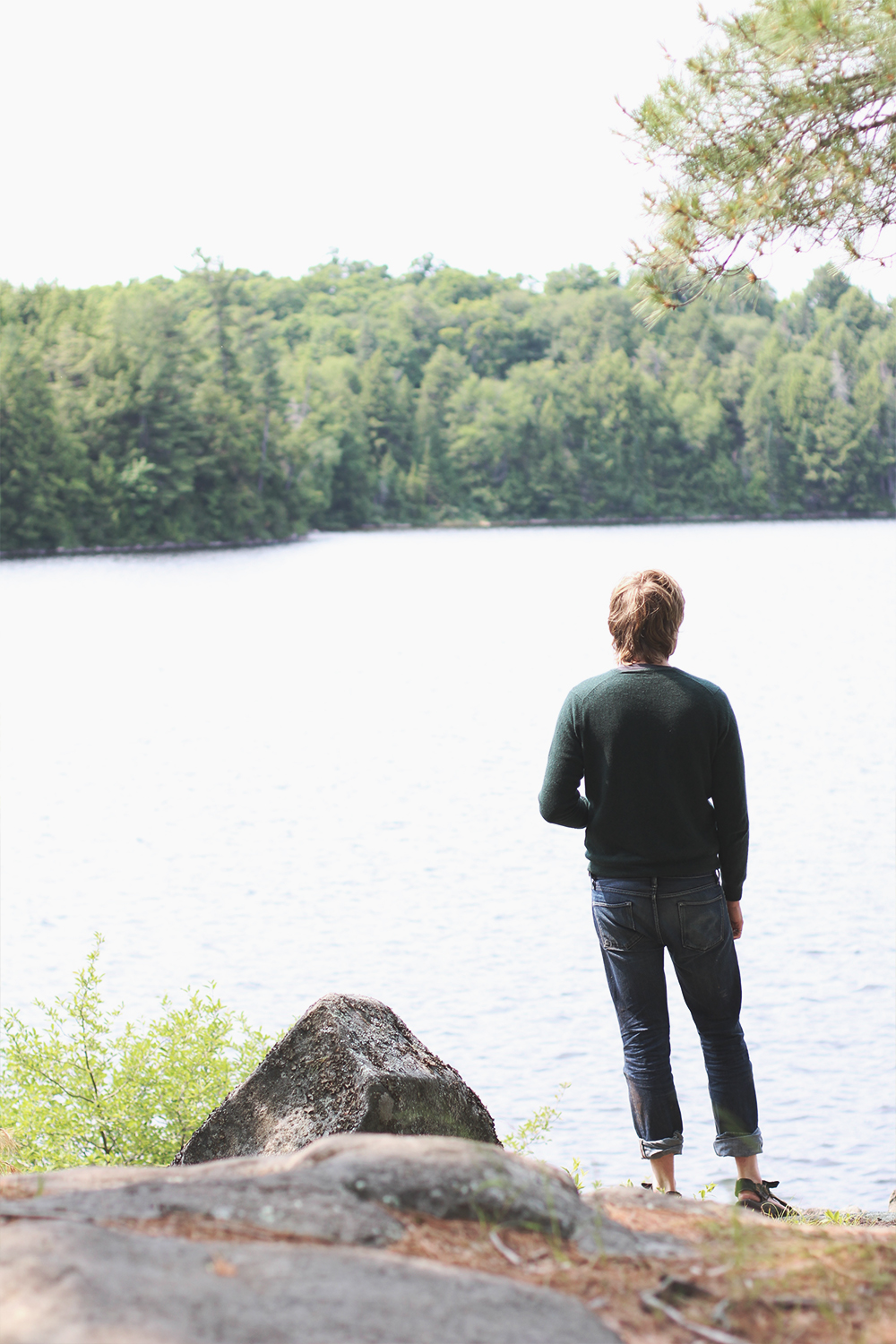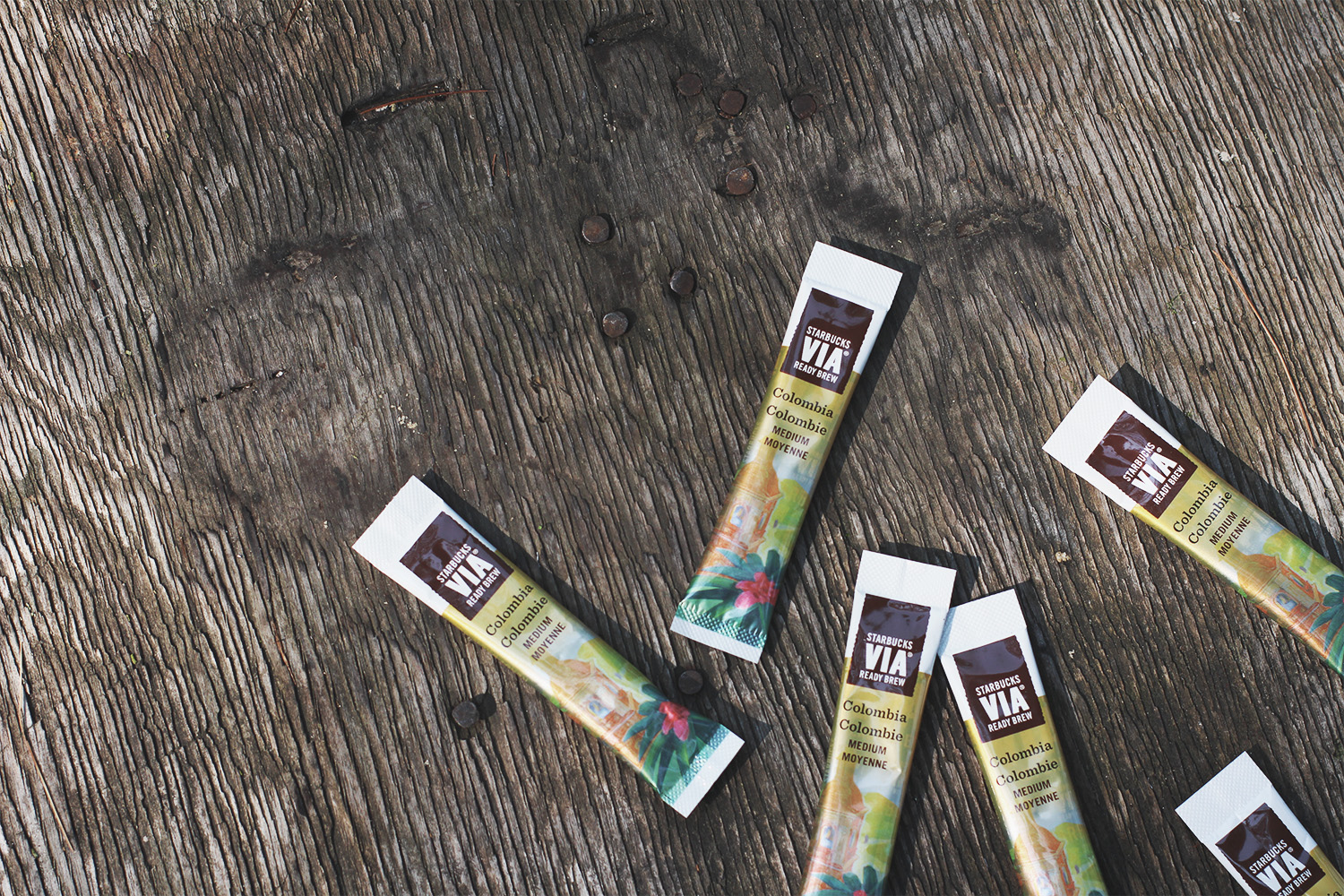 We bring in fresh eggs*, then scramble them with chopped hot sausage and top with Tobasco in a tortilla. It's definitely my favourite camping meal. *To pack eggs, keep them in the cardboard carton, wrap it loosely with lots paper towel and tie with twine. Pack it between a pillow and some marshmallows and make sure it's not near the outside. Then you should have no cracking issues.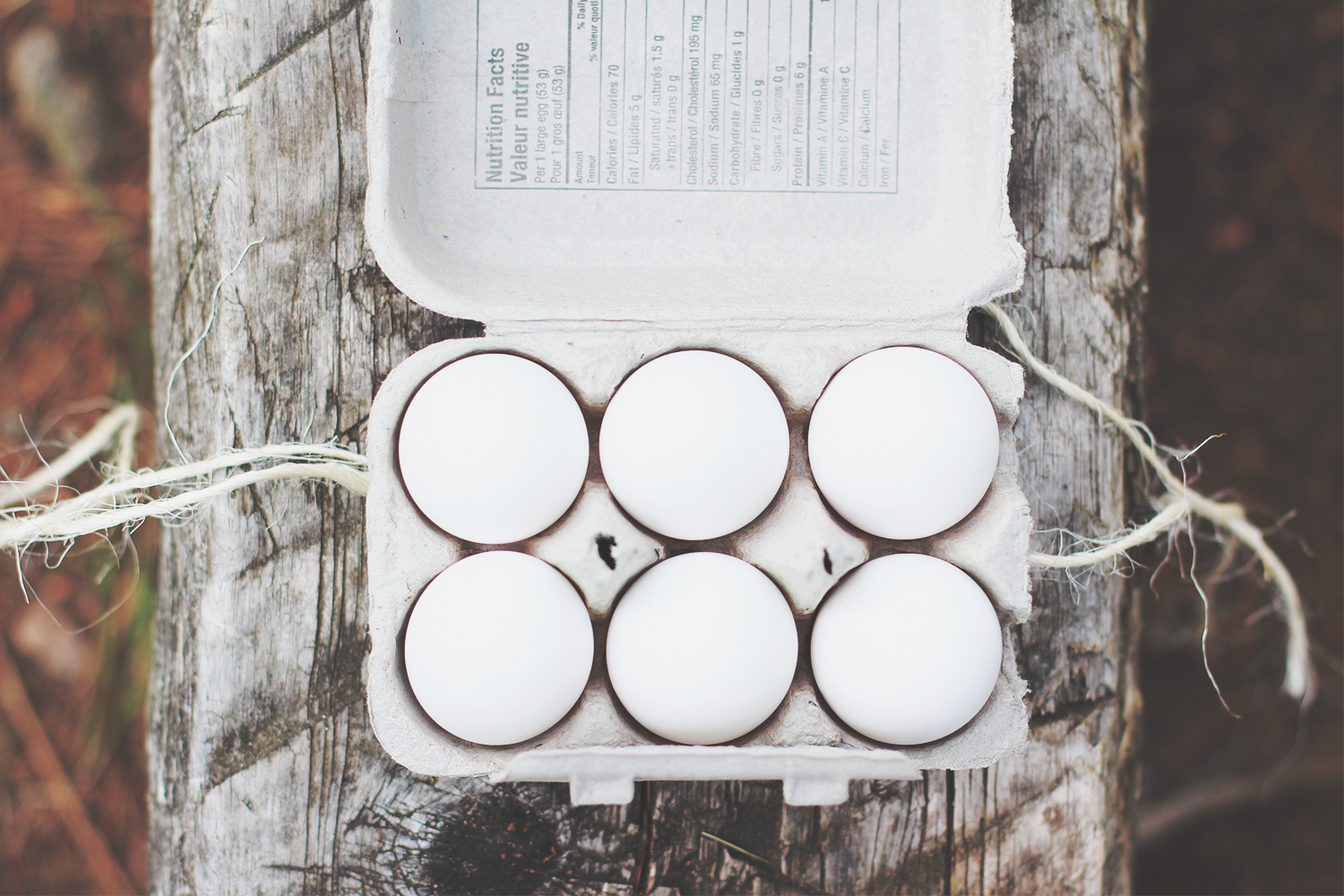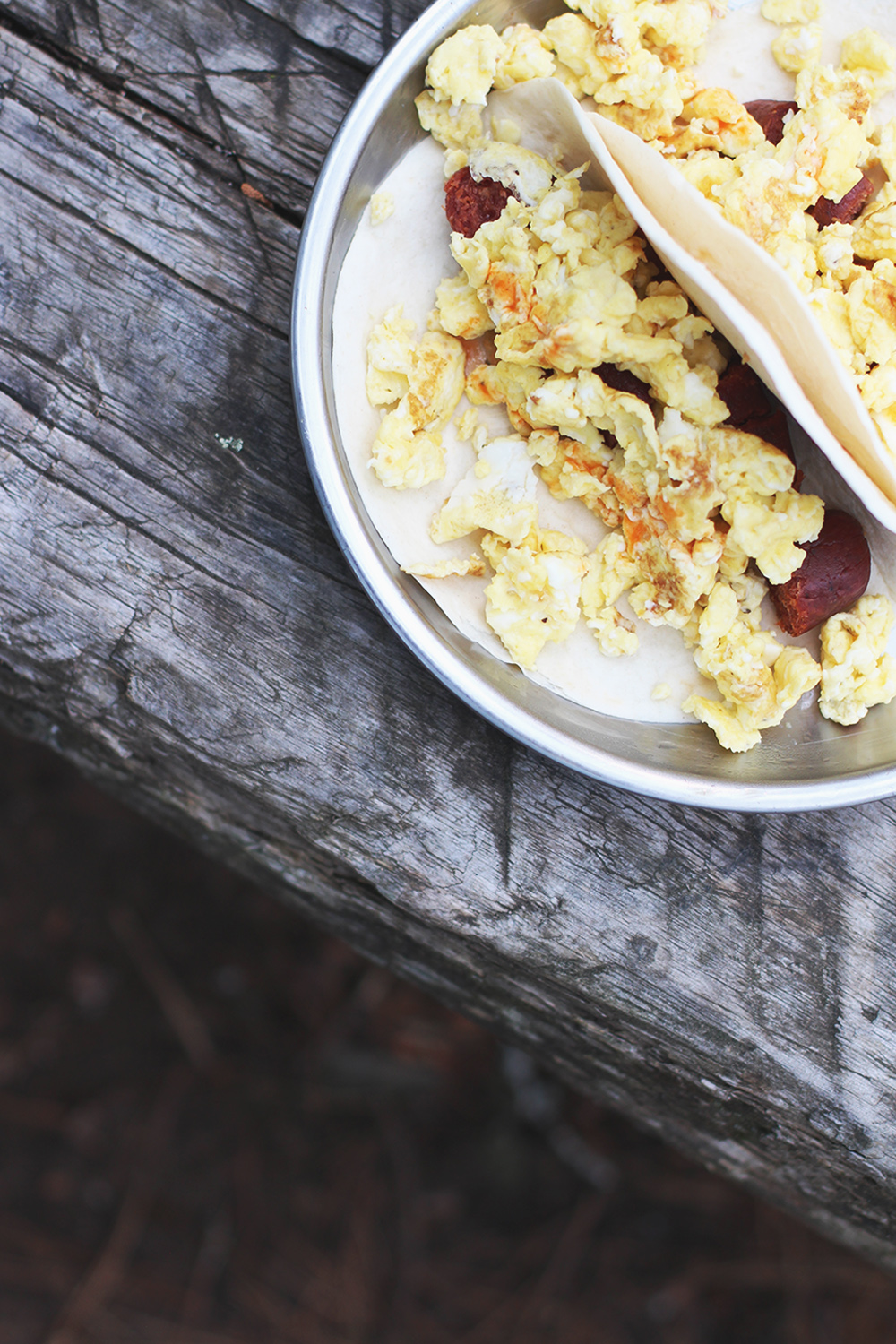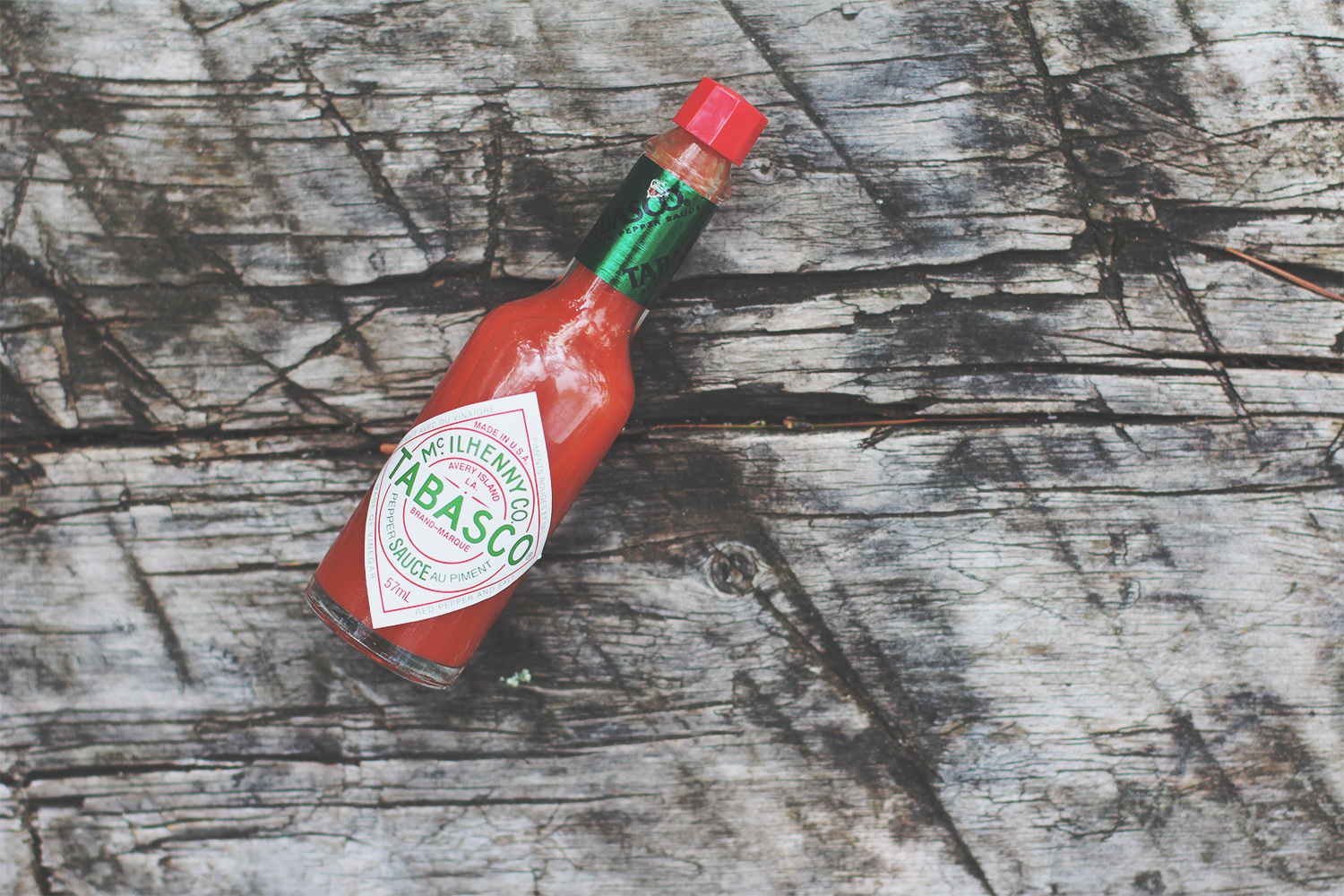 Fresh asparagus, steamed and tossed with butter and salt and pepper makes for a great appetizer.
Ramen noodles are a fail safe lunch option.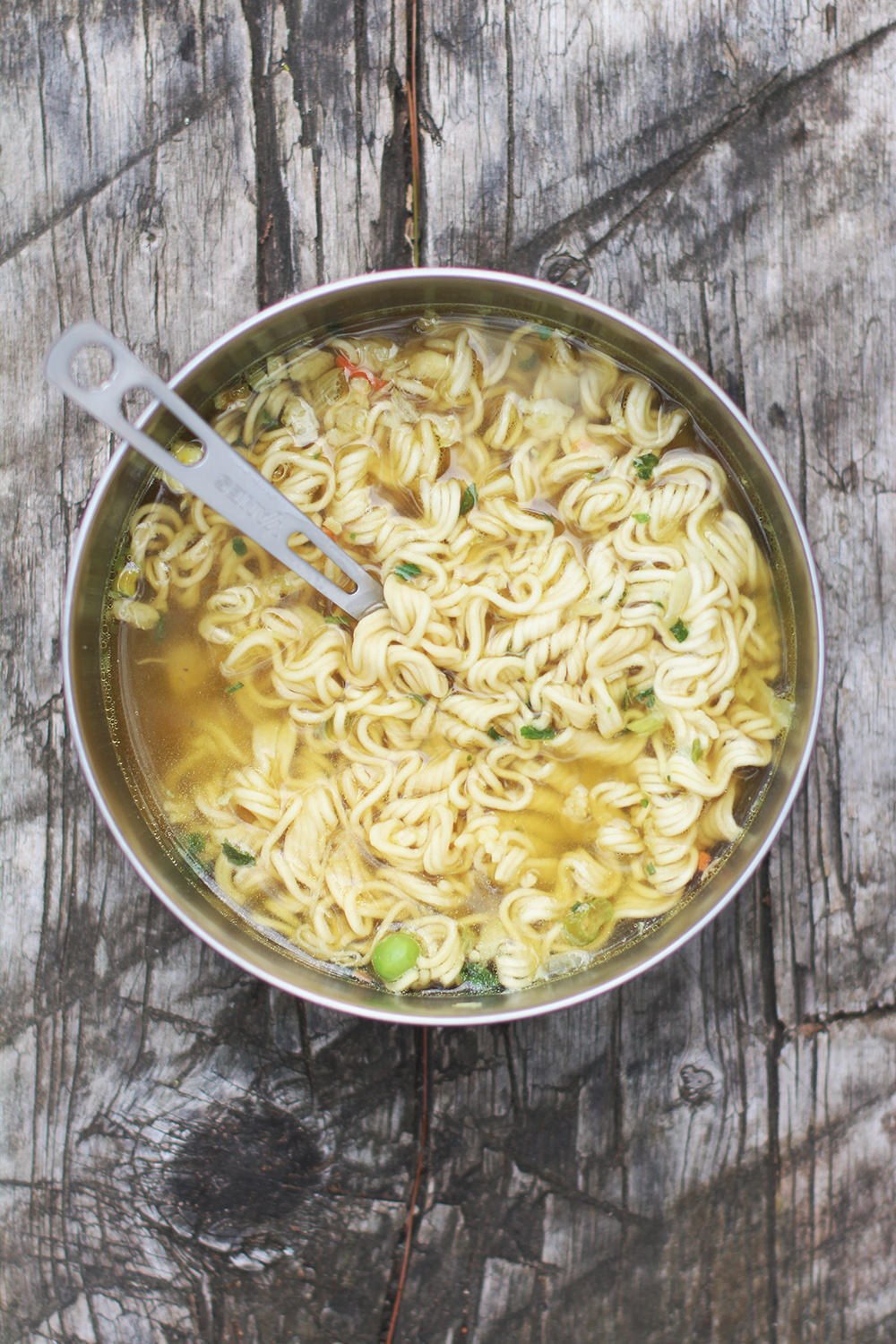 Of course, there is no true camping without S'mores!
Dave and I have worked hard to perfect our recipe. It starts with classic graham crackers and marshmallows. Then we use Nutella for a creamy 'melted' chocolate layer since, to our chagrin, marshmallows just don't maintain enough heat to properly melt a solid chocolate bar. Here are our tried and true S'more steps in case you'd care to test your skills.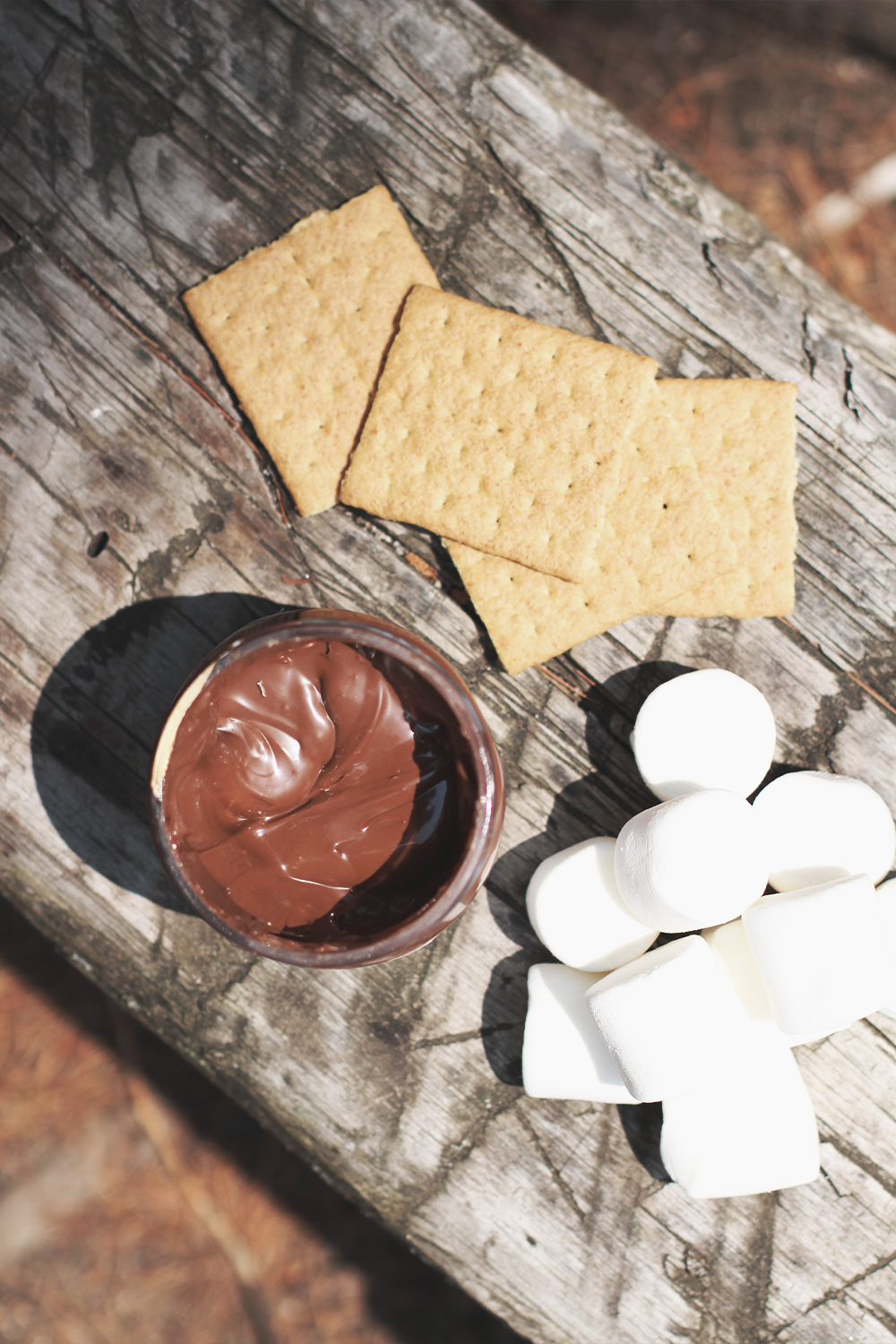 1. Perfect roasting sticks are a must. They should be cut fresh (so they won't burn) and angled slightly.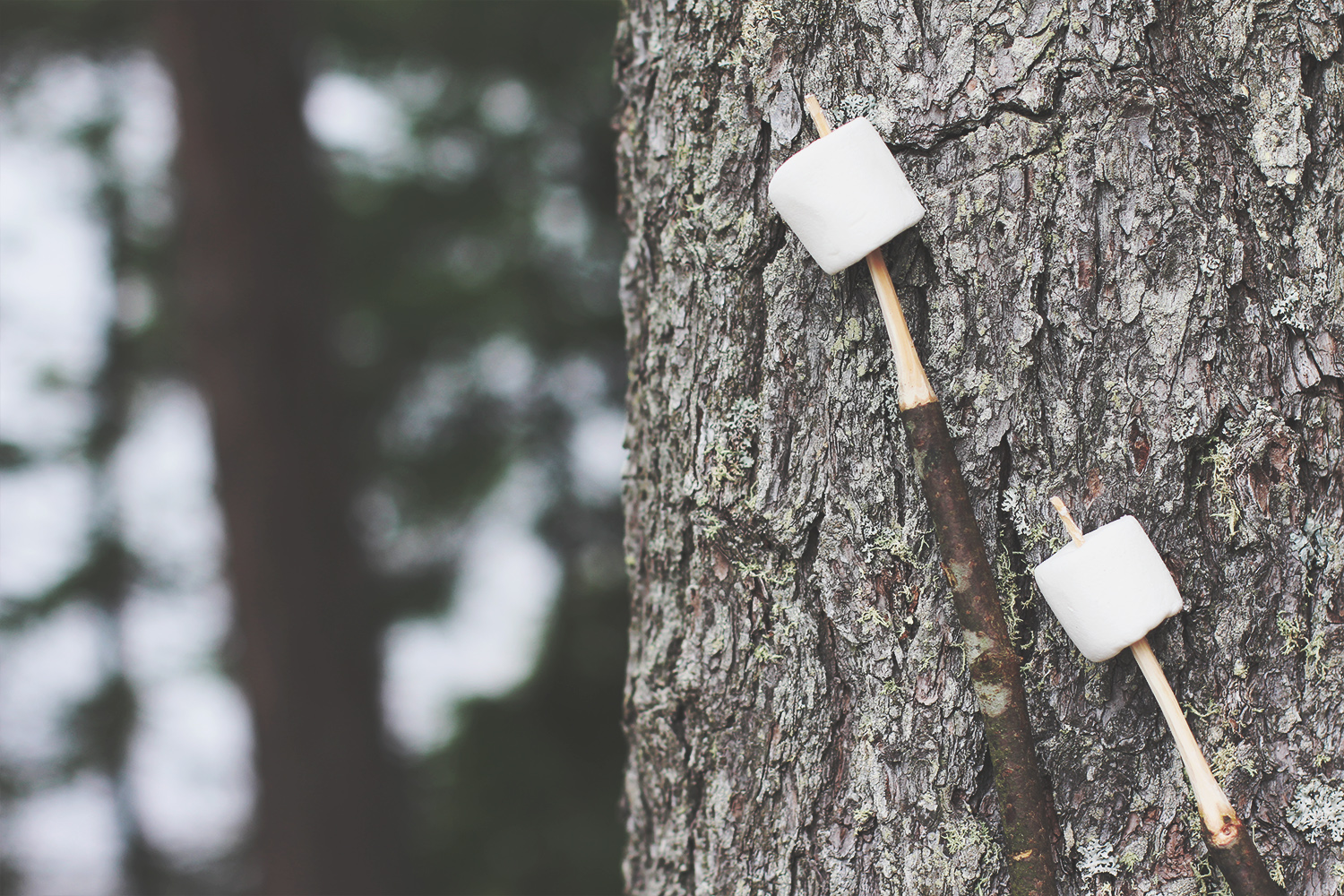 2. Make sure your marshmallow is perfectly centred on the stick to ensure even heat and reduce the risk of it falling off.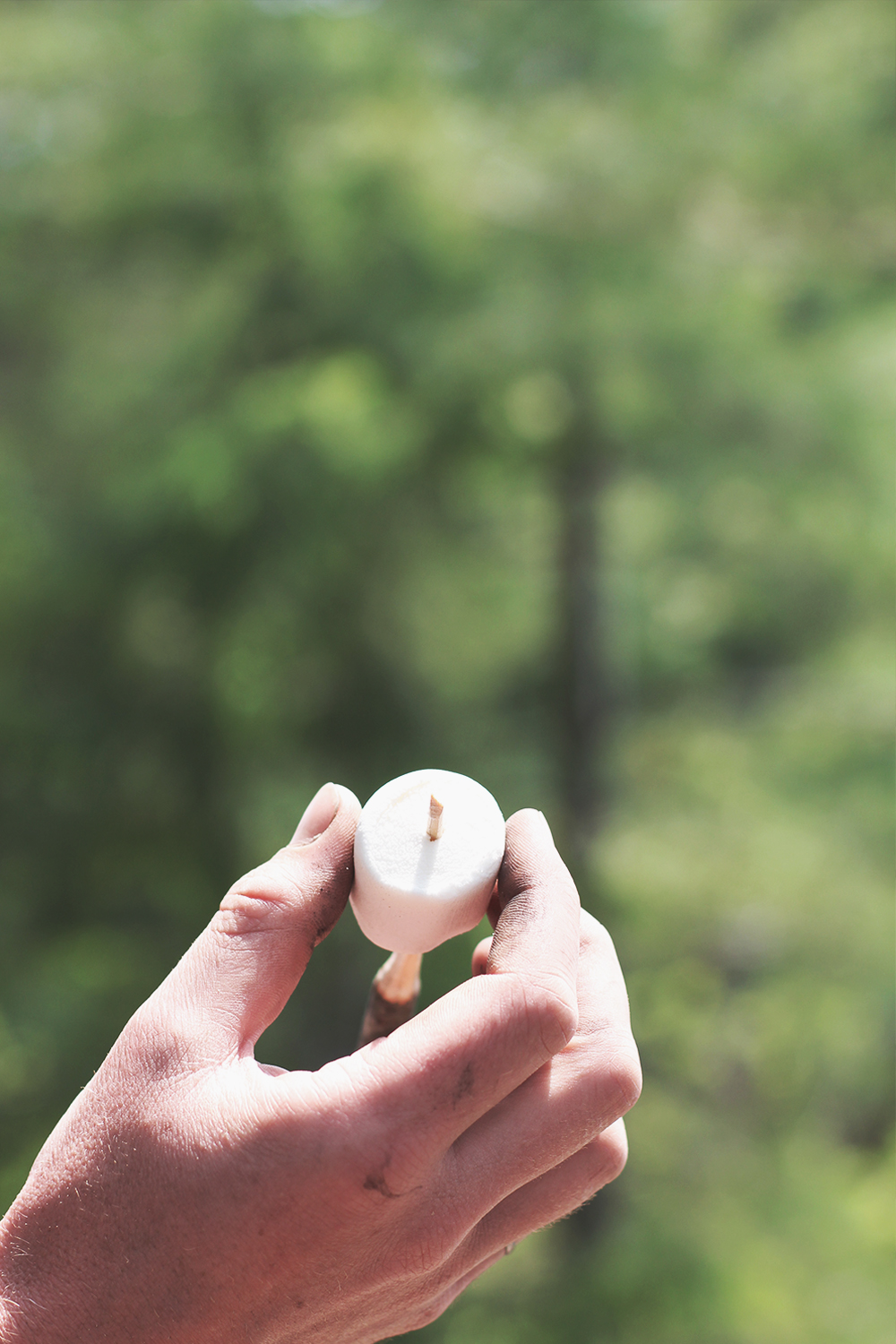 3. A perfect roasting environment is key. The best roasting fires have been burning for a couple hours, have minimal flames and lots of super hot embers at the core. Patience is paramount when roasting. Going too close to the fire will set your marshmallow aflame and keeping it too far out will create uneven heating. Keep it slowly but steadily rotating about 6 inches from the hottest part of the fire.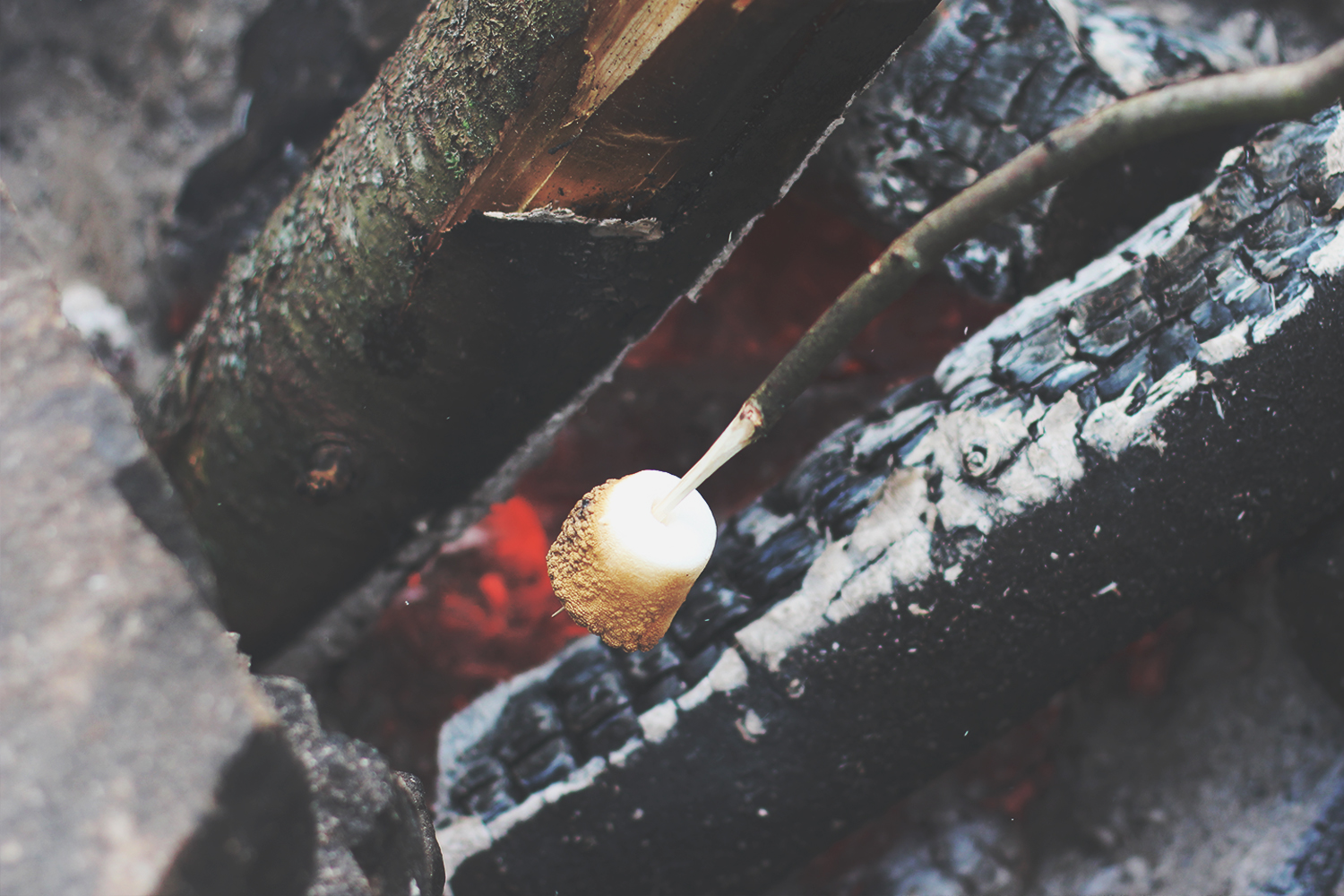 4. Make sure your crackers are prepped and ready with a generous layer of Nutella on both top and bottom.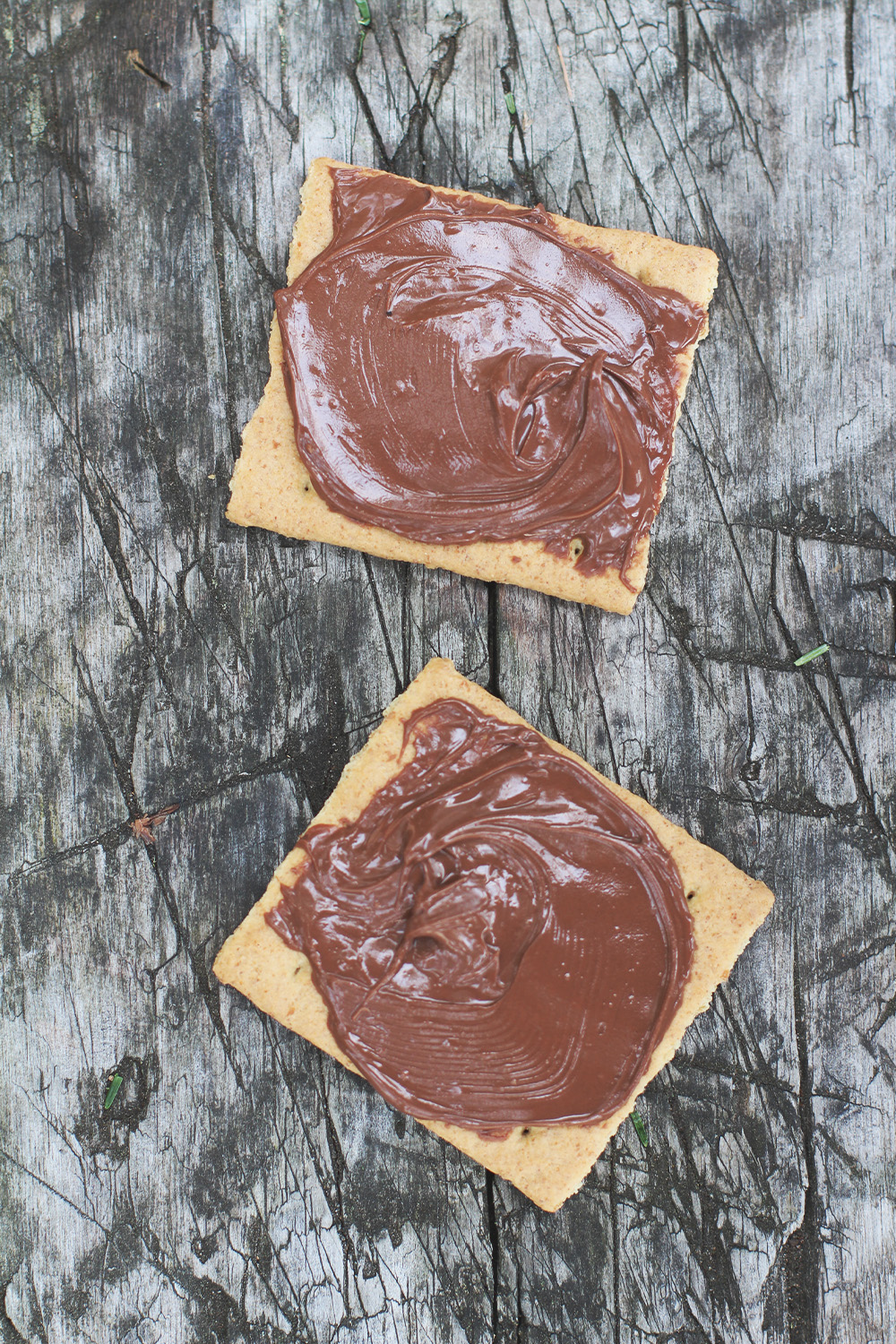 5. A perfectly roasted marshmallow should be bubbly and caramelized all over and it should come off the stick entirely, leaving it clean and ready for the next one.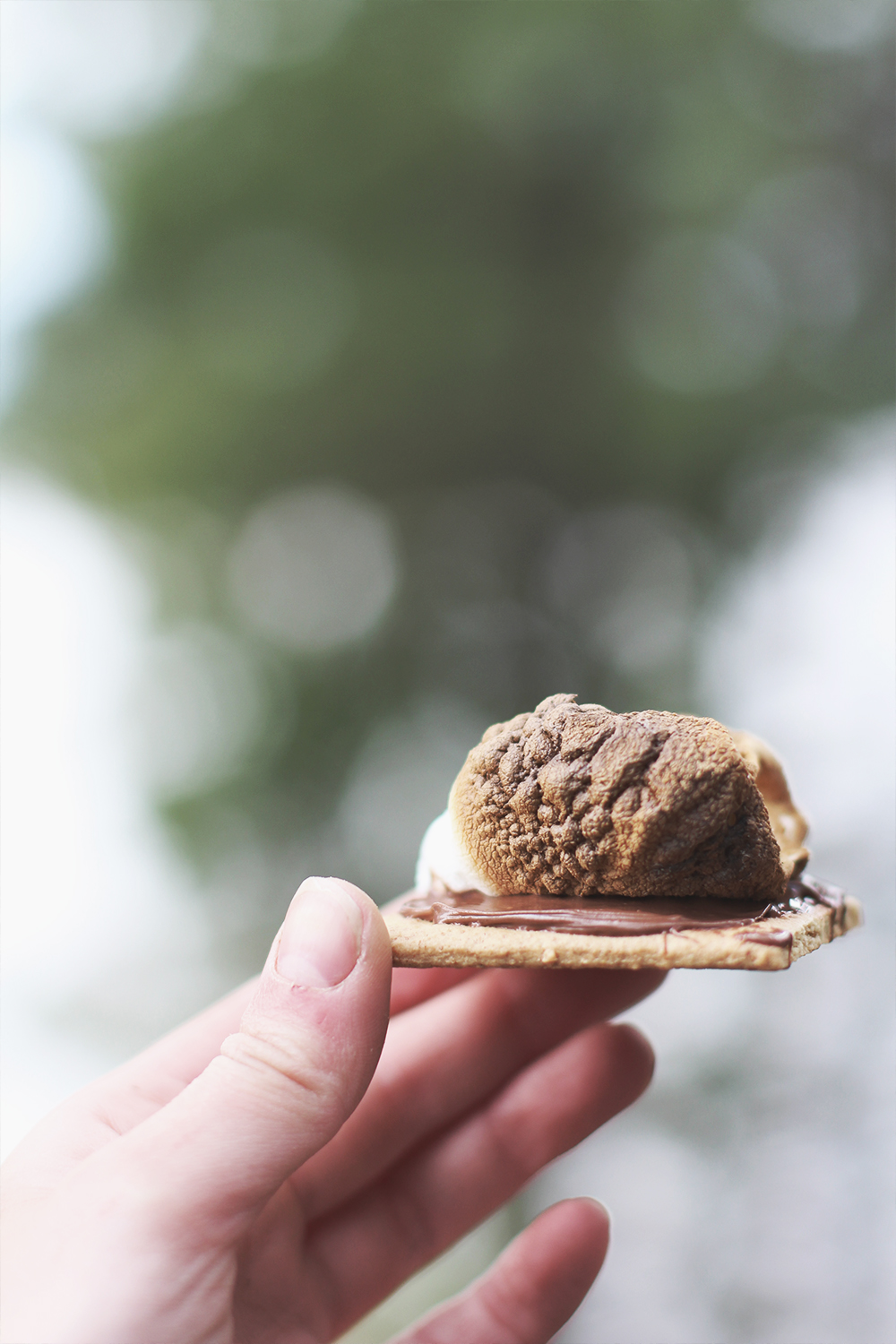 6. Marshmallows lose their heat insanely quick so be sure to inhale it as fast as possible!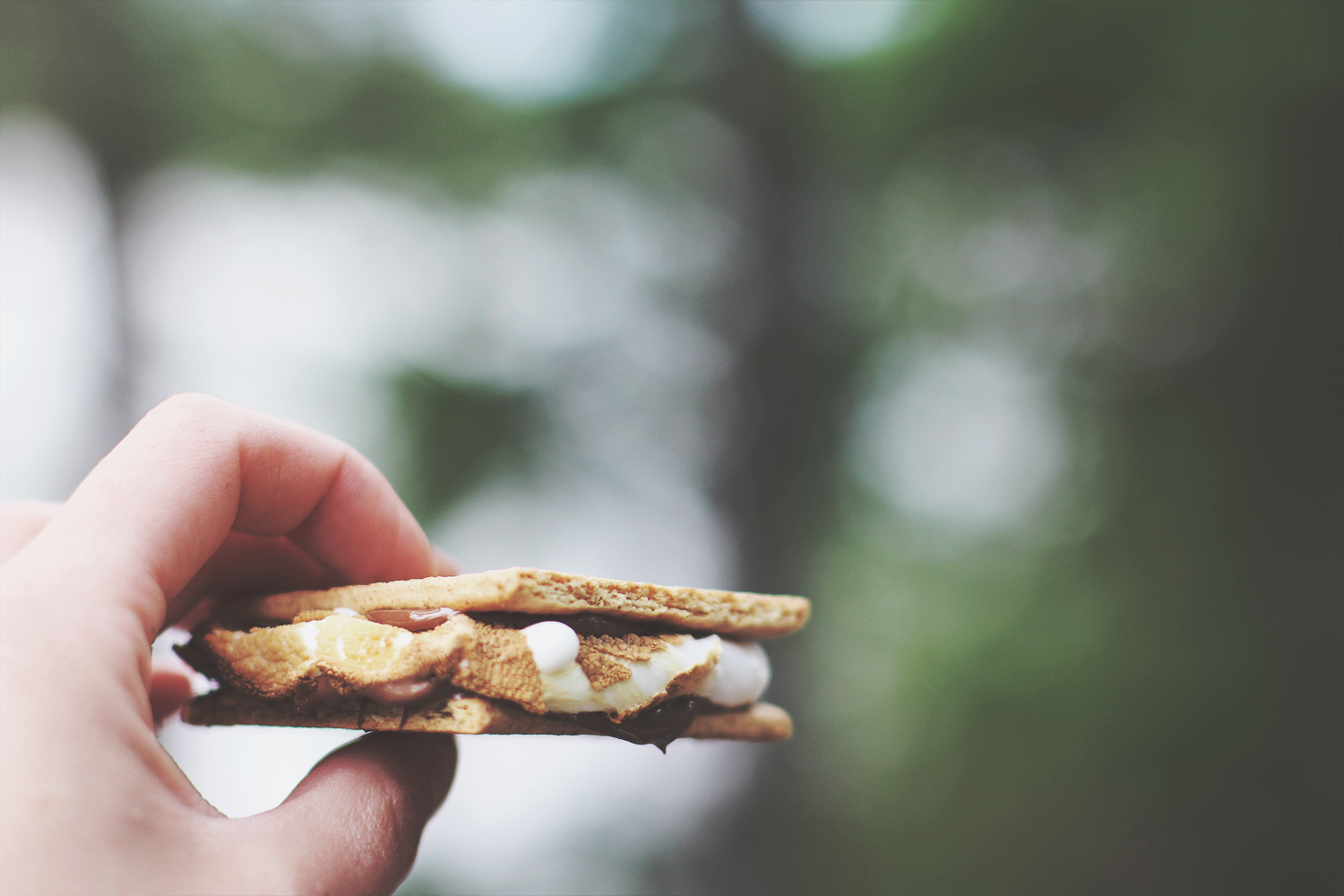 | Our other meals are often rice noodles with tomato sauce or baked potatoes with salt and pepper. We bring canned peaches, apples and lots of granola bars for snacking too. Needless to say, we never go hungry!
---
Tomorrow I'm sharing a few of our favourite camping activities (Part 3 of 3) and more shots from the gorgeous long weekend adventure!