I looked long and hard for the perfect striped tee dress this summer. It had to be a loose fit, yet fitted through the shoulders, just the right length and a classic dark navy and white thin stripe. Specific much? Well, I can't say I don't know what I want but I will say it was near impossible to find. Luckily, this one from Calder Blake was exactly what I'd dreamt of. I discovered the LA based designer via Steven Alan but ordered directly from their online shop and the customer service was incredible. The entire line is made in LA too! I've worn this dress at least once a week all summer so far and it's holding up beautifully to lots of washing and use. The black and white versions are at the top of my wishlist!
This is my go-to casual look for sure. Perfect for studio days, running errands, going for an early breakfast at the local diner, getting life organized. Basically any task that you want to look put together but feel super comfortable while doing. A little wave in the locks, white nails, a blushy lip and classic specs make it just that extra bit presentable too.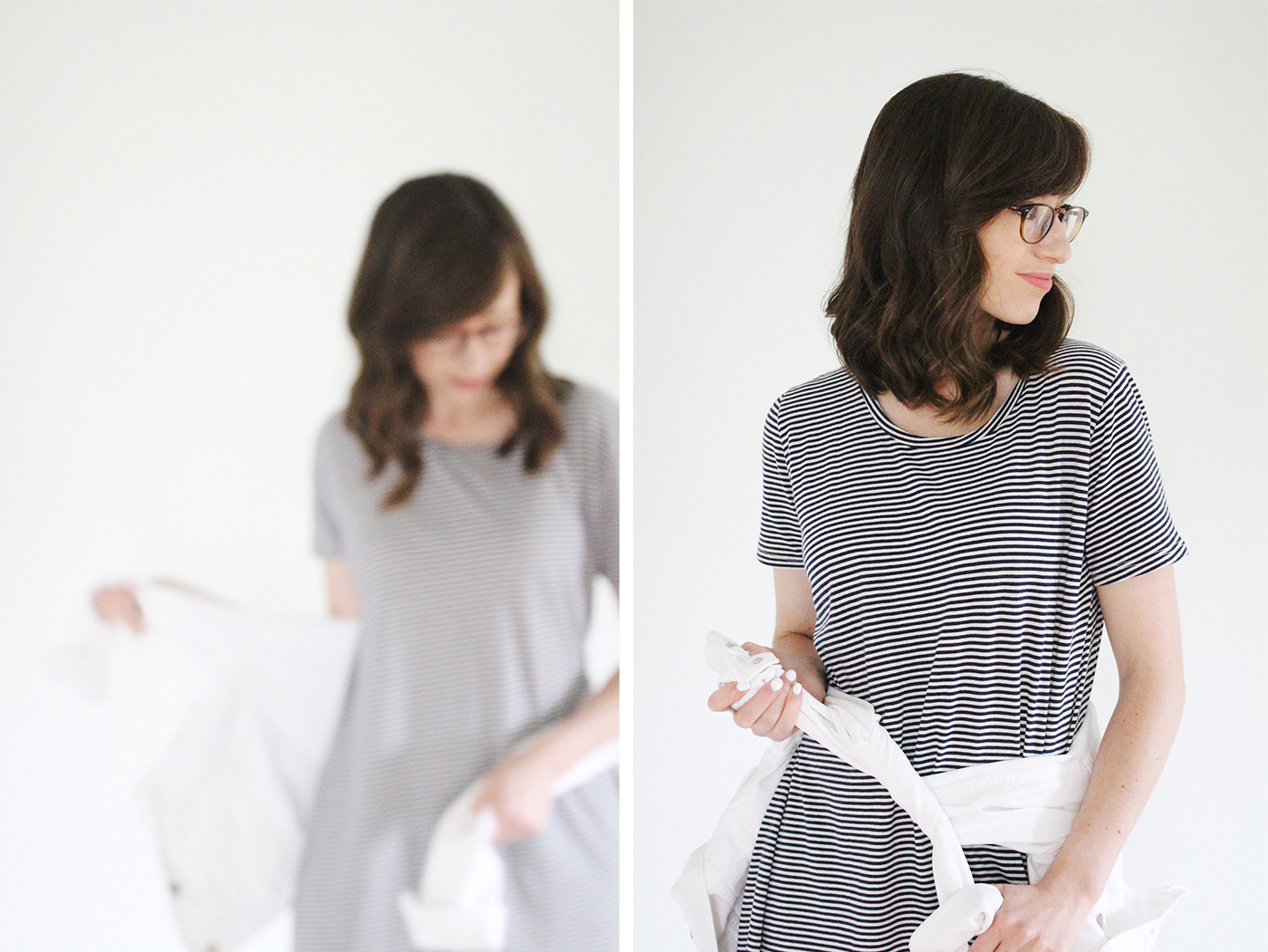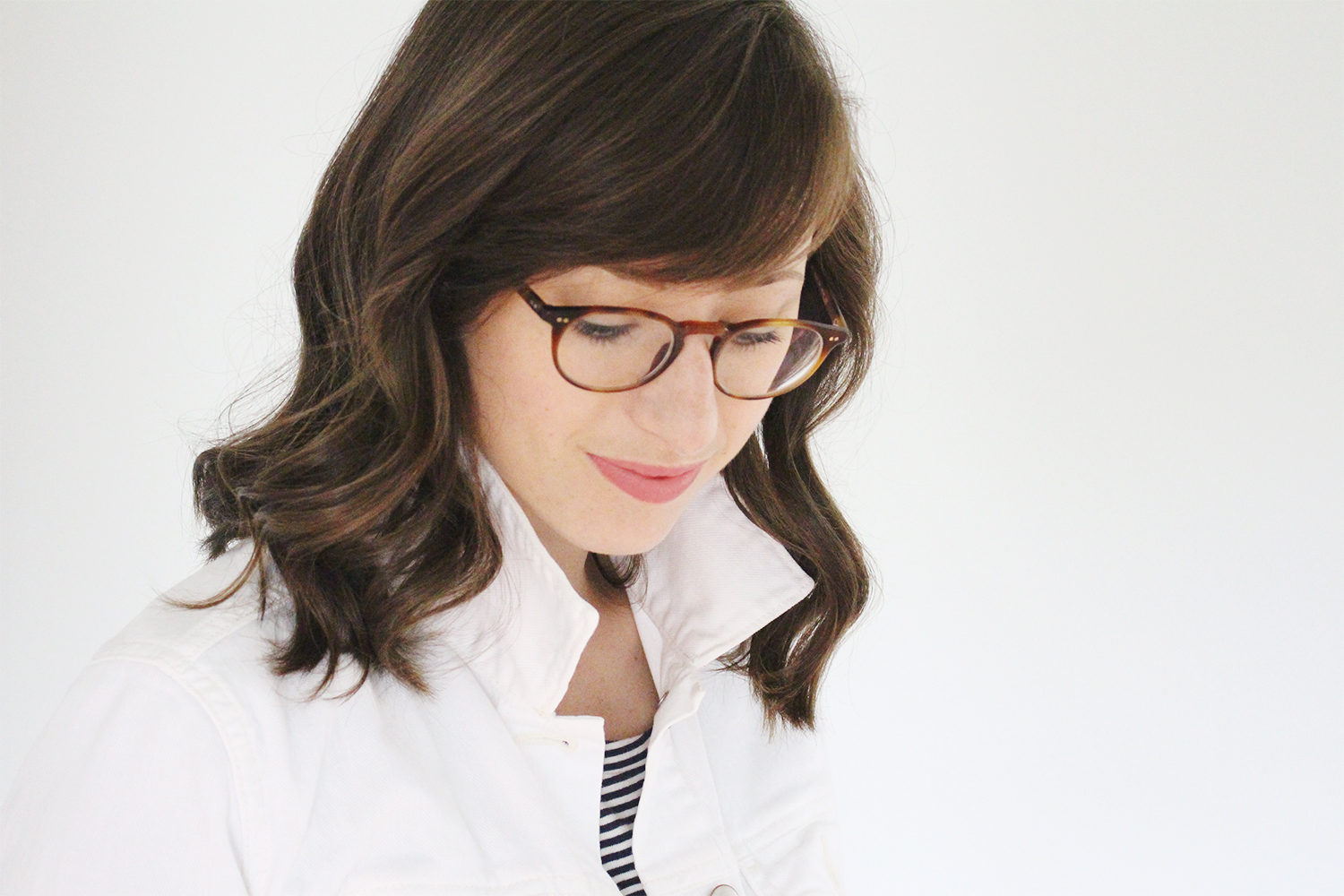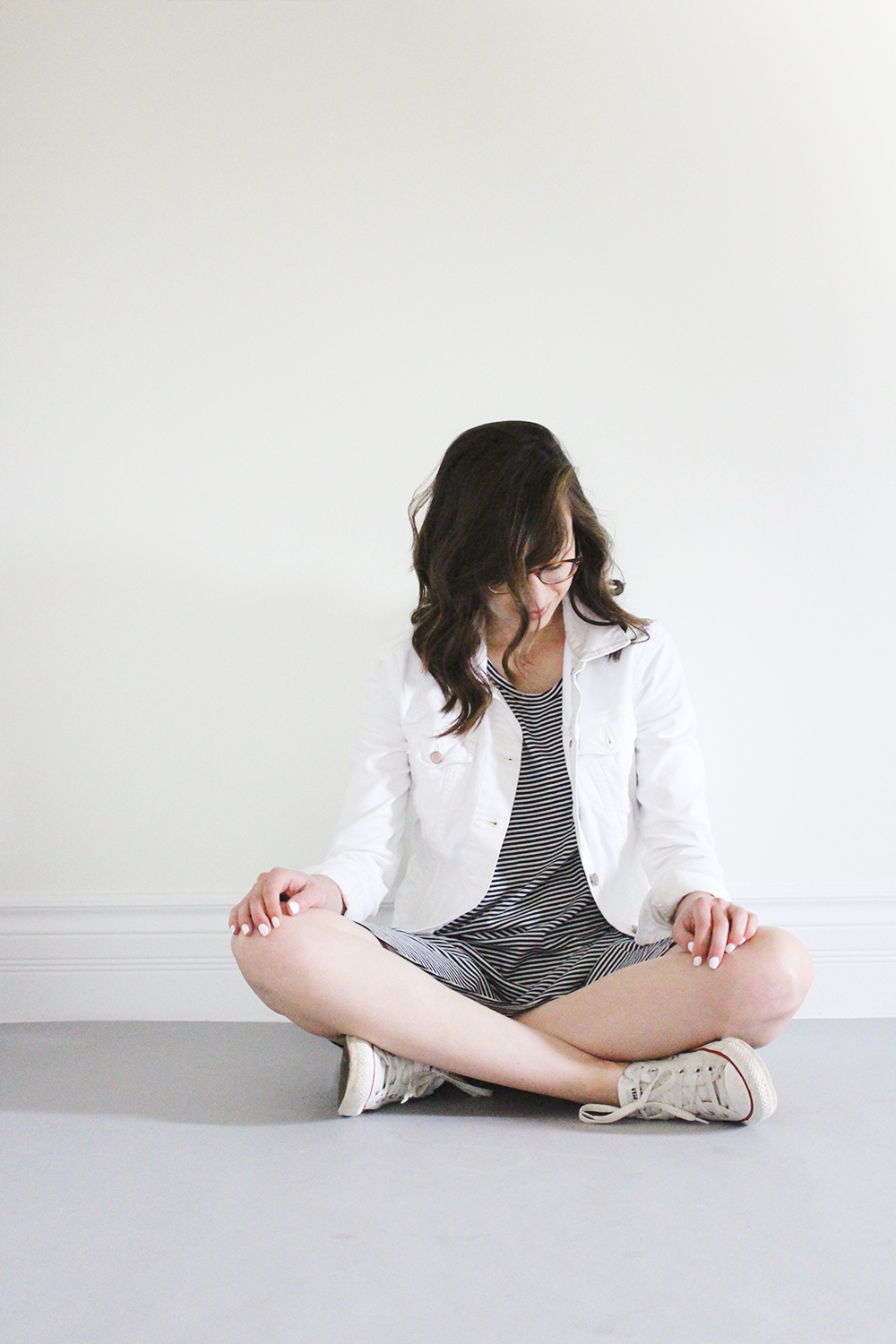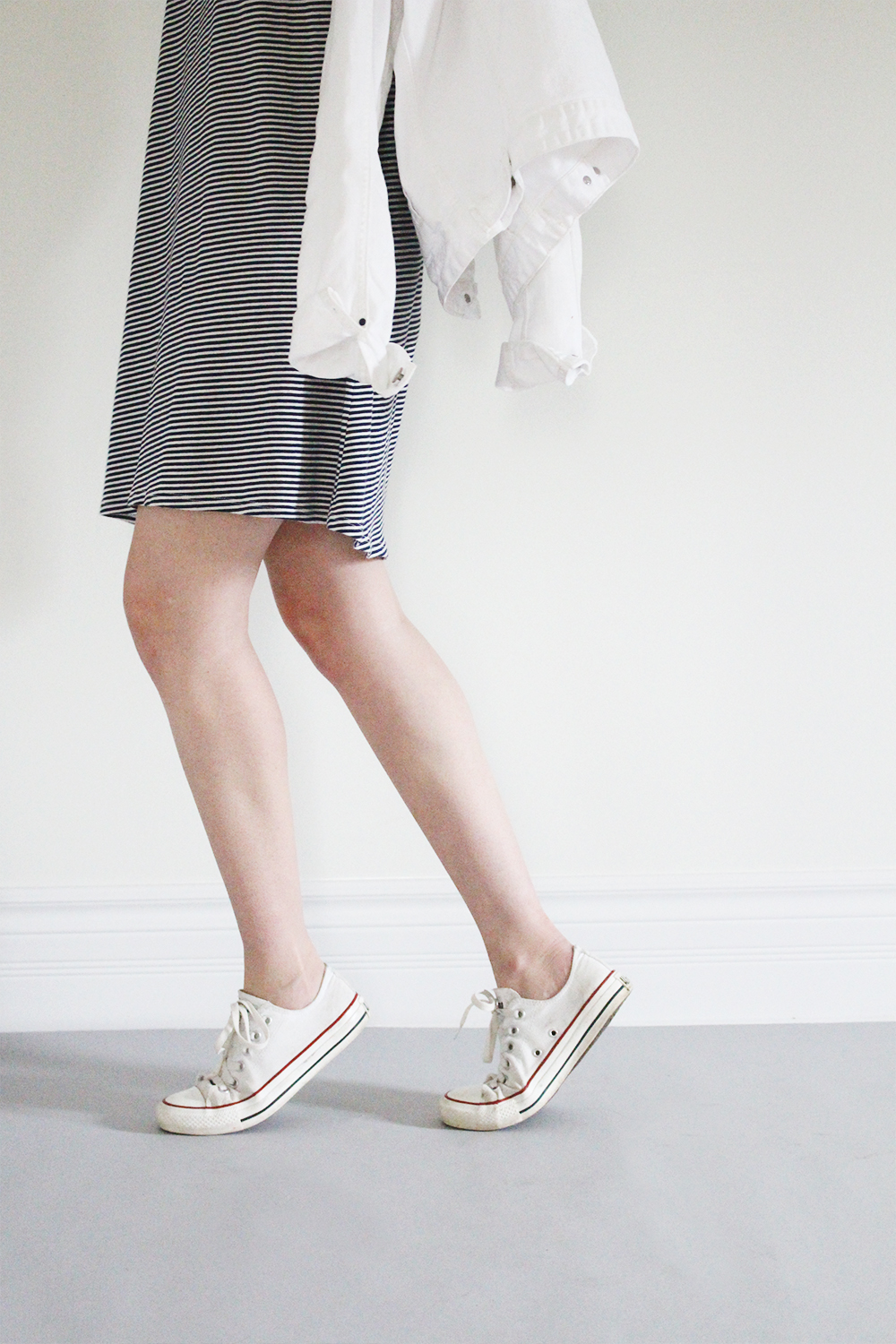 With that I'll wish you a happy weekend! Next week we're diving into more Summer looks and there's a fabulous giveaway coming too!
---

---
Dress Calder Blake (S) || Jacket GAP (XS) || Shoes Converse || Frames Oliver People's || Polish Essie Blanc