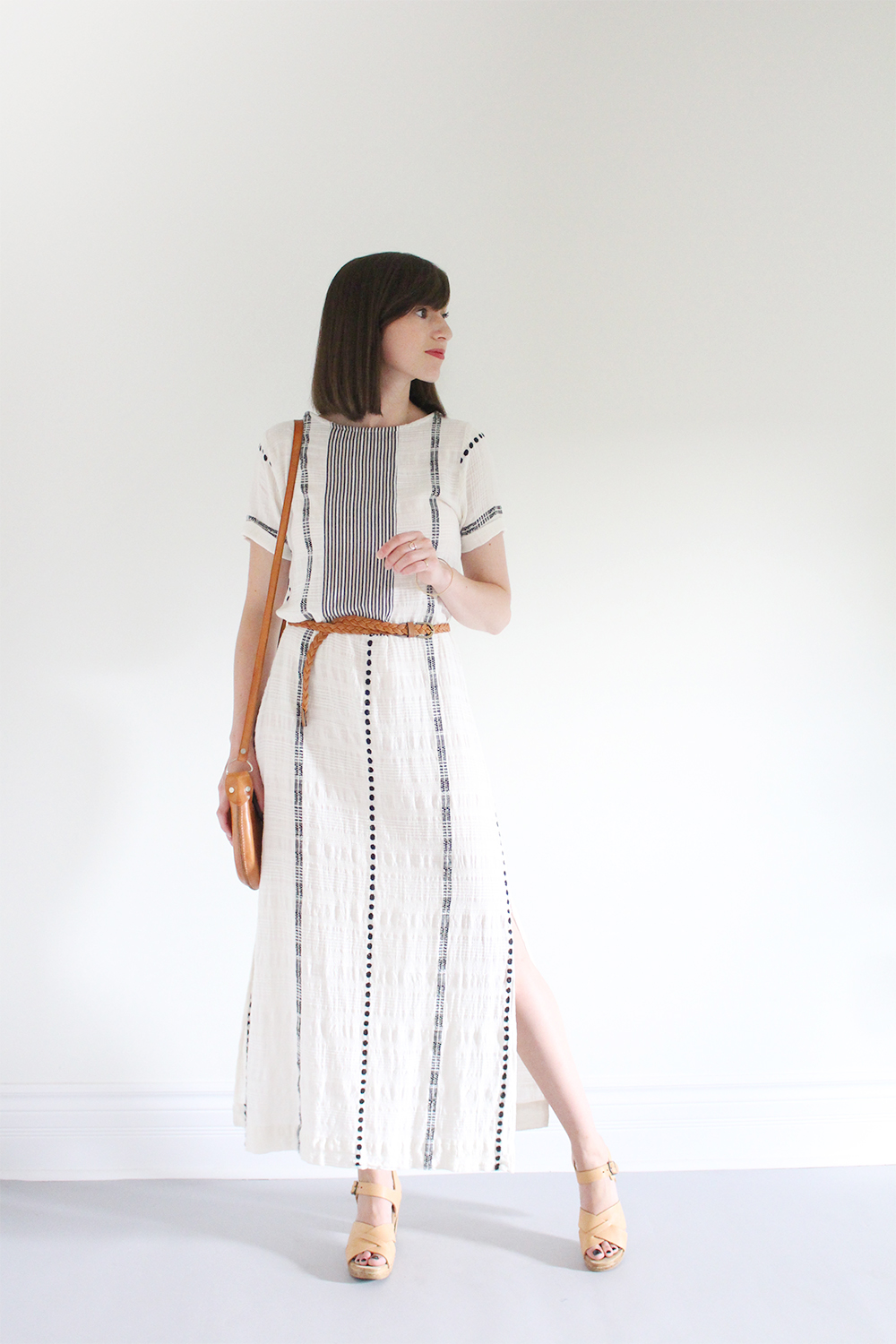 This is my all time favourite summer dress so it only makes sense that by the halfway mark of my Summer 20 it would be making it's second appearance. I've worn it so much lately I almost feel bad for the rest of my closet. But then I put it on and feel instantly way better. I was worried about how it would wash up but it's maintained it's texture and shape beautifully. I love wearing it loose (like I did here) but wanted to try something a little more pulled together so I added a braided belt for a touch of definition. I love how it changes the look and how the vintage bag and clogs soften the whole vibe.
Speaking of which, this little vintage bag happens to be my latest obsession. I popped into my local thrift shop to pick up a new camera strap and it was on the counter peering up at me in all it's glory. I was helpless to it's charm and simply had to bring it home with me (and at $34 how could I resist!). The rest is simply history. I swear I don't actually ever find vintage pieces, they find me!
So with that I'll wish you all a fabulous Friday, er I mean Thursday! I'm a day ahead of myself because we're heading to Vancouver tomorrow for a week and I am too excited for my own good!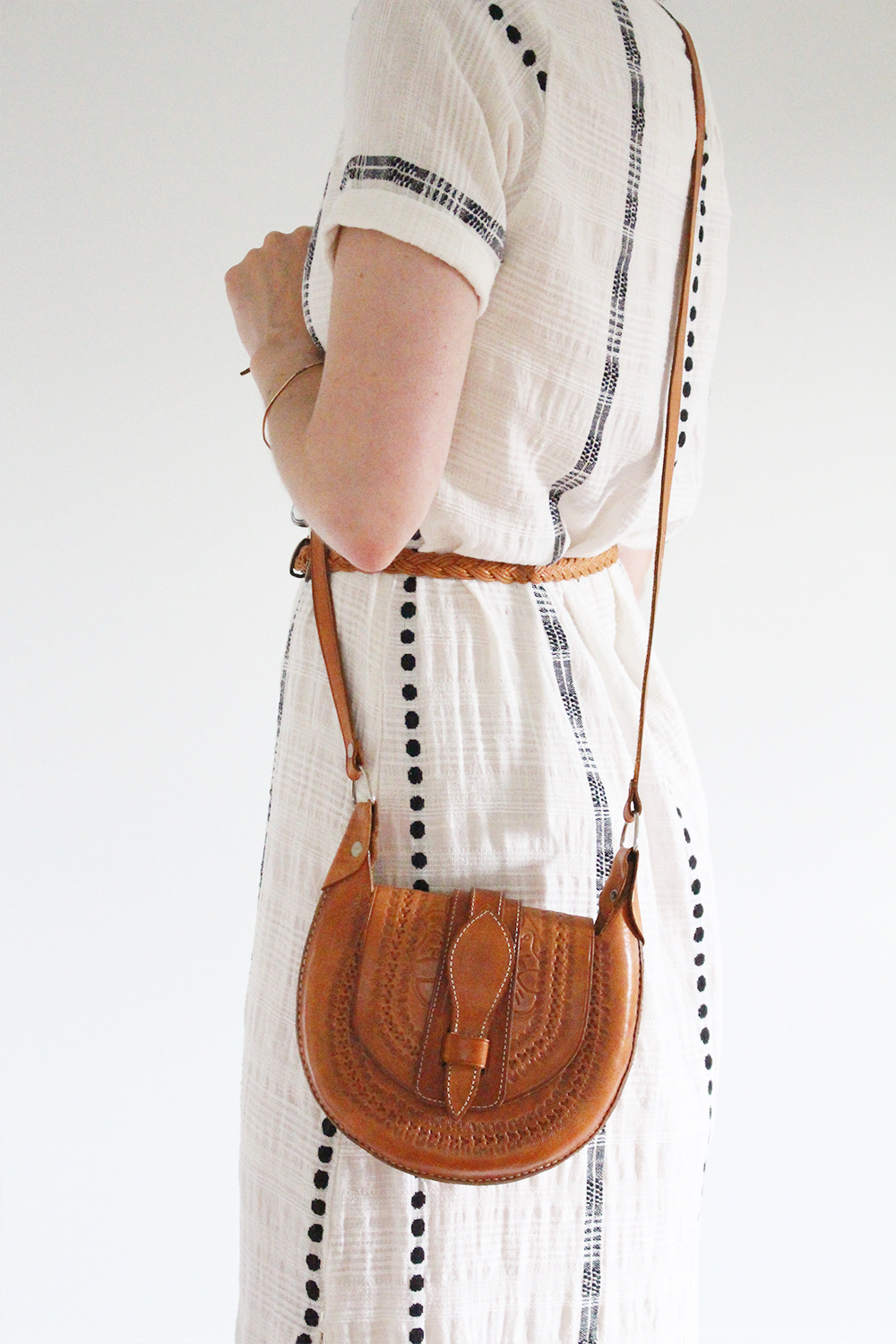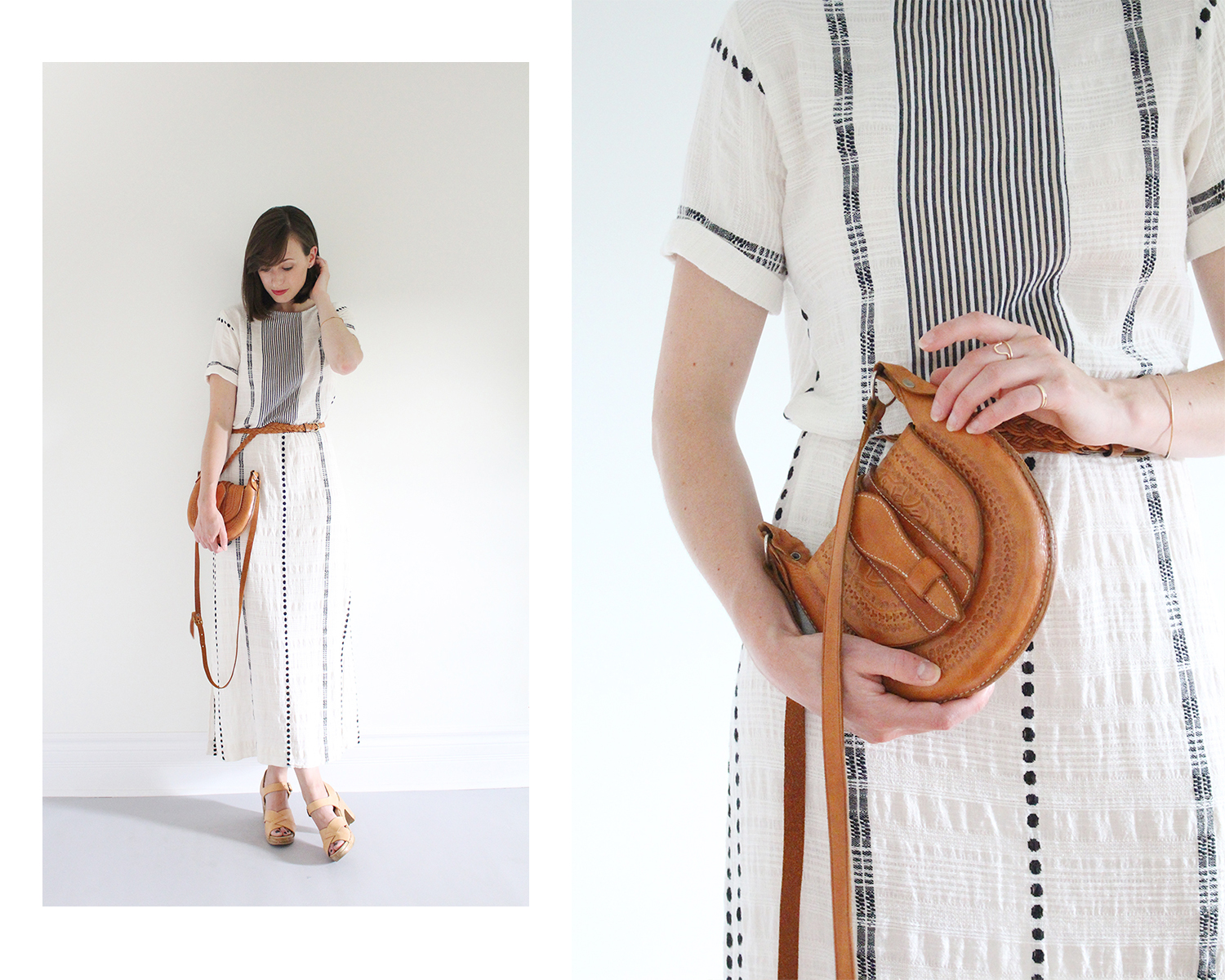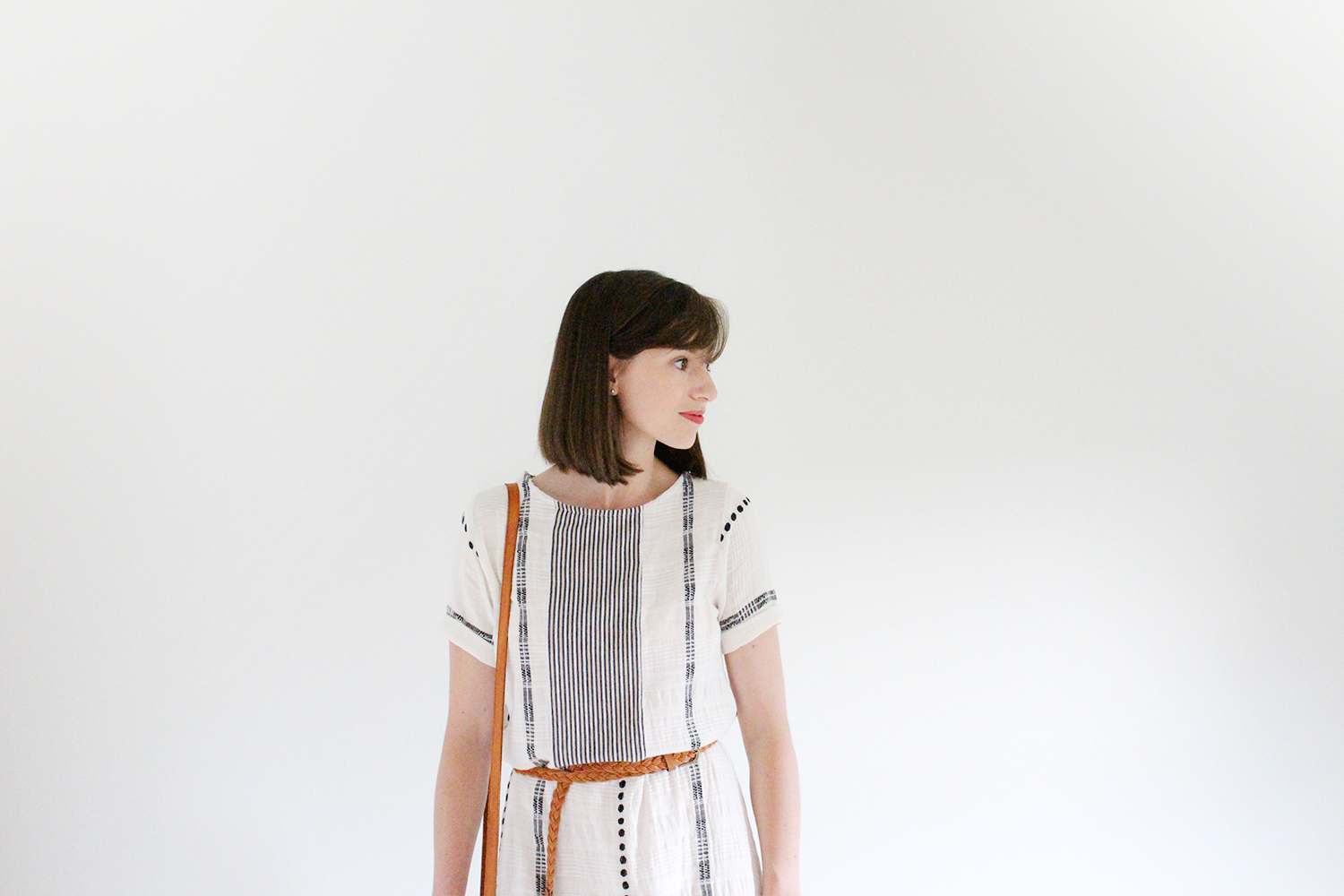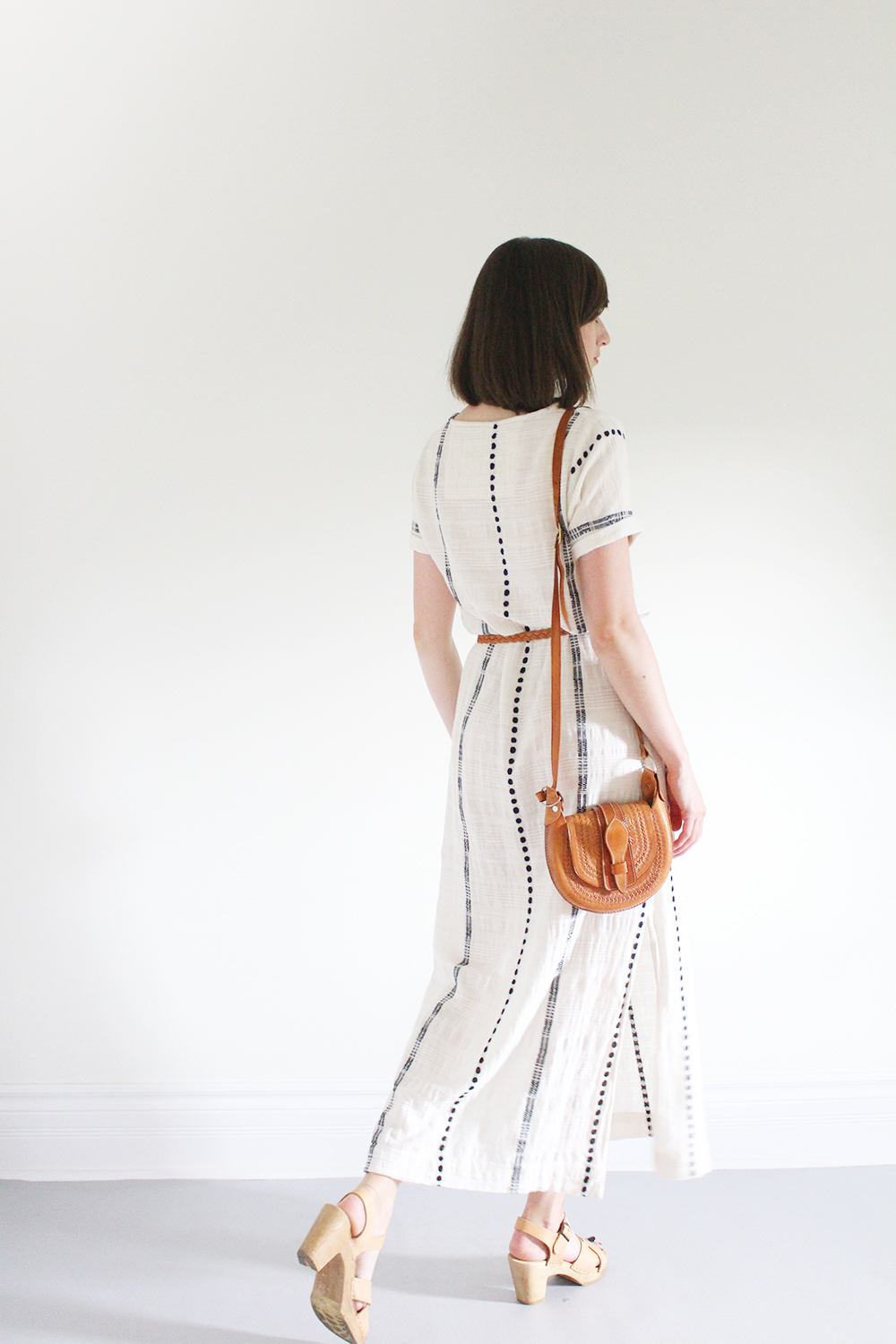 For those who have asked I managed to find where this dress is still available in S + L and M.
---

---