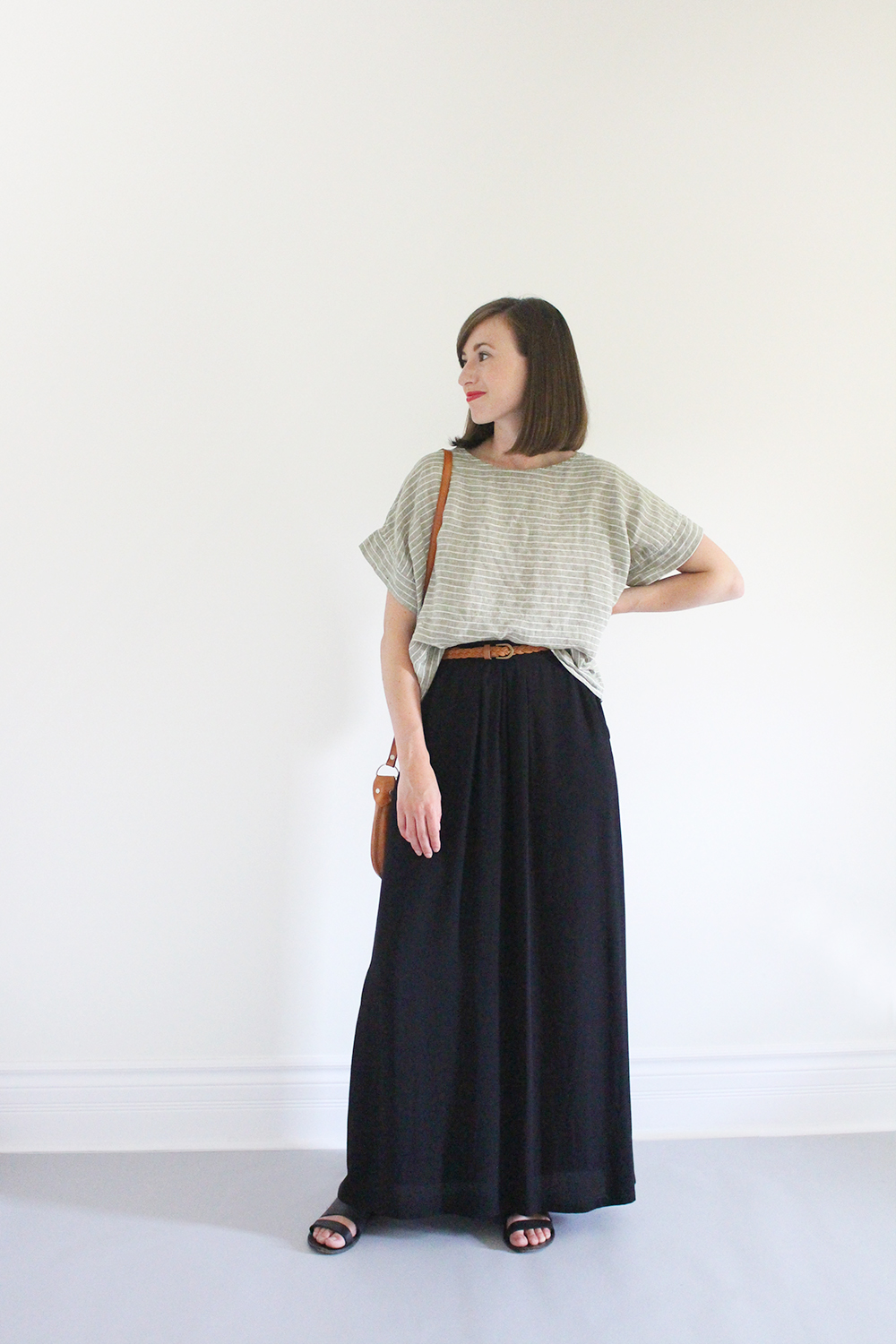 Oversized top + billowy skirt + flats isn't my go-to style equation but I thought, what the hell, let's give it a go. I often steer clear of looks that don't have a significantly 'slimming' element. Whether it's a skinny jean or a more fitted top or a cinched waist I just can't seem to escape it. And without a heel, I wouldn't dream of it! But all bets are off with this look and it turns out I kinda love this relaxed, boho vibe, especially for the warm late summer we've been having. I know, living on the wild side!
I think the fabrics are what make it feel ok and not too oversized. Lightweight linen on top and a slinky viscose skirt on the bottom give this look lots of movement but a woven belt gives it a bit of structure and serves as a neutral focal point. Some simple black sandals and a structured vintage bag keep it all under control. Alas, those are the logistics of how this outfit came to be!
Do you have any style equations you steer clear of? Not necessarily because you don't like them but because they're out of your comfort zone. I'd love to know!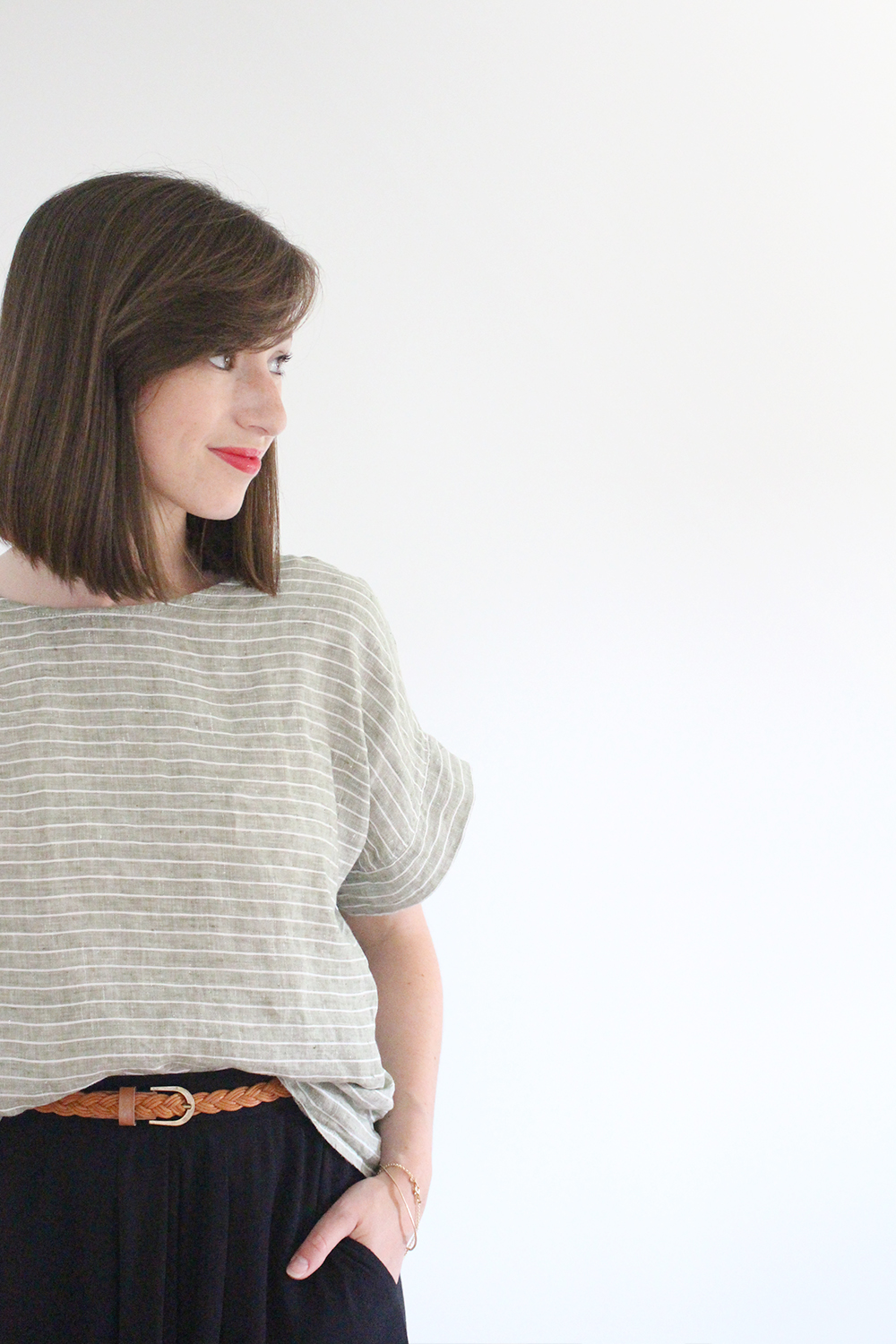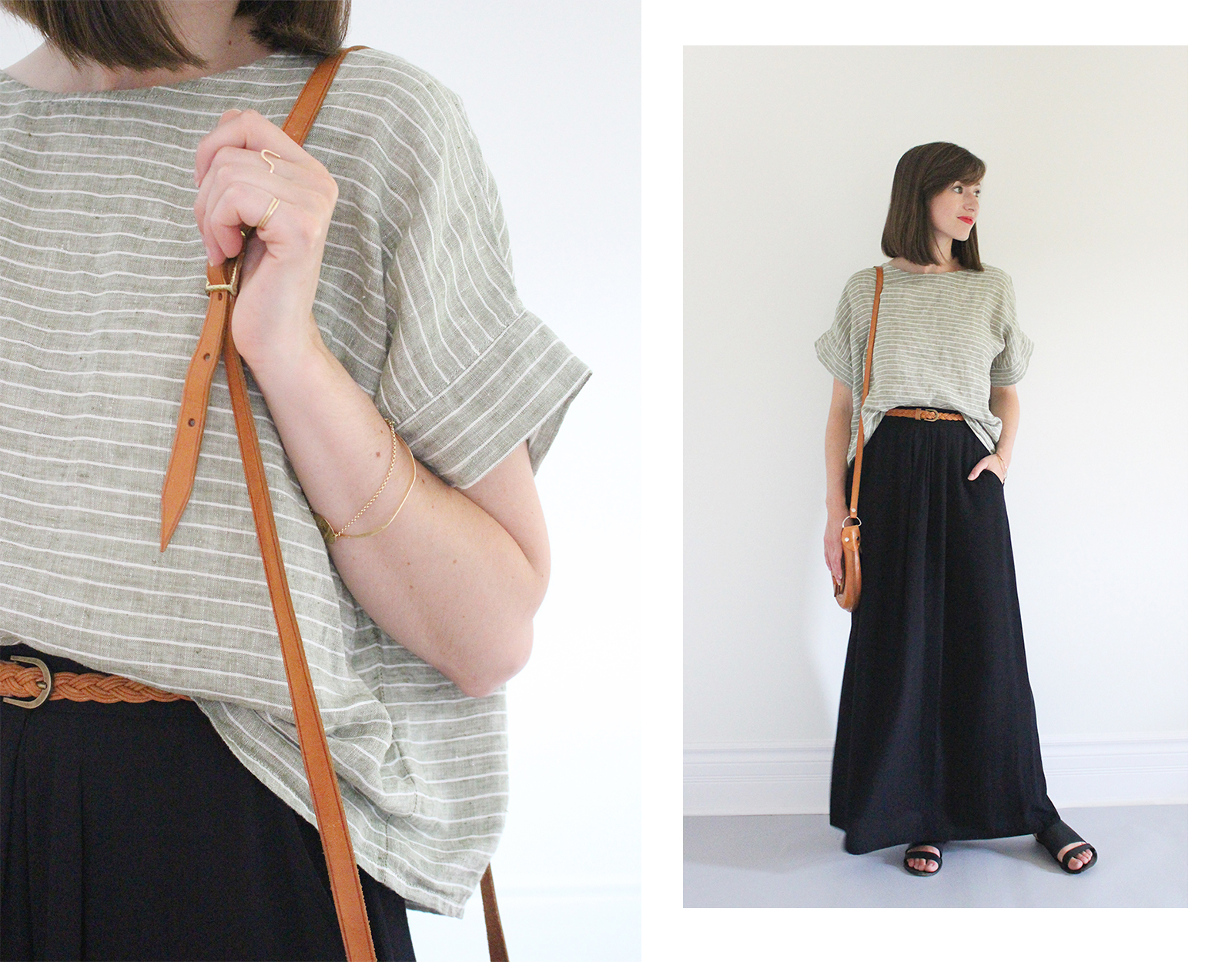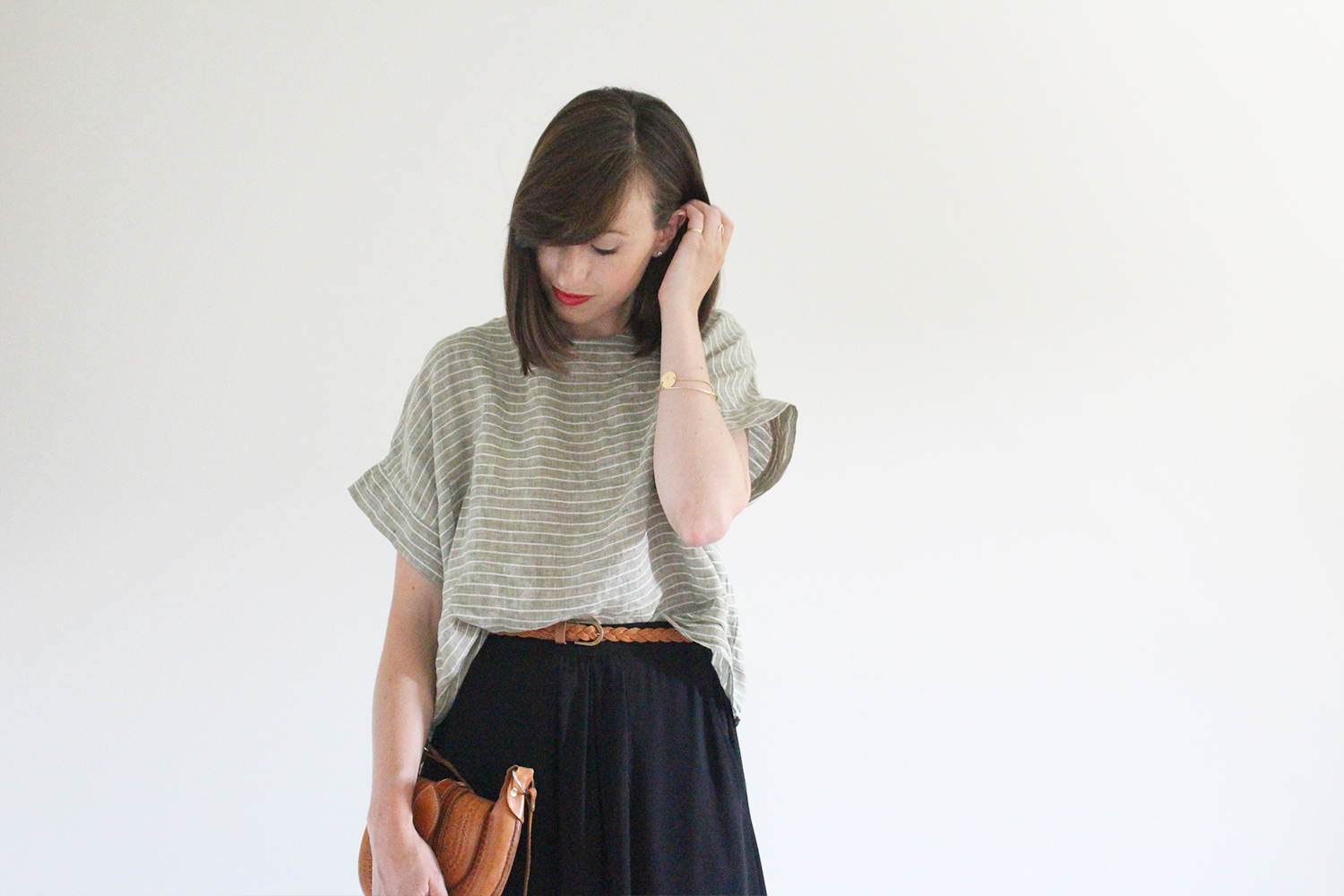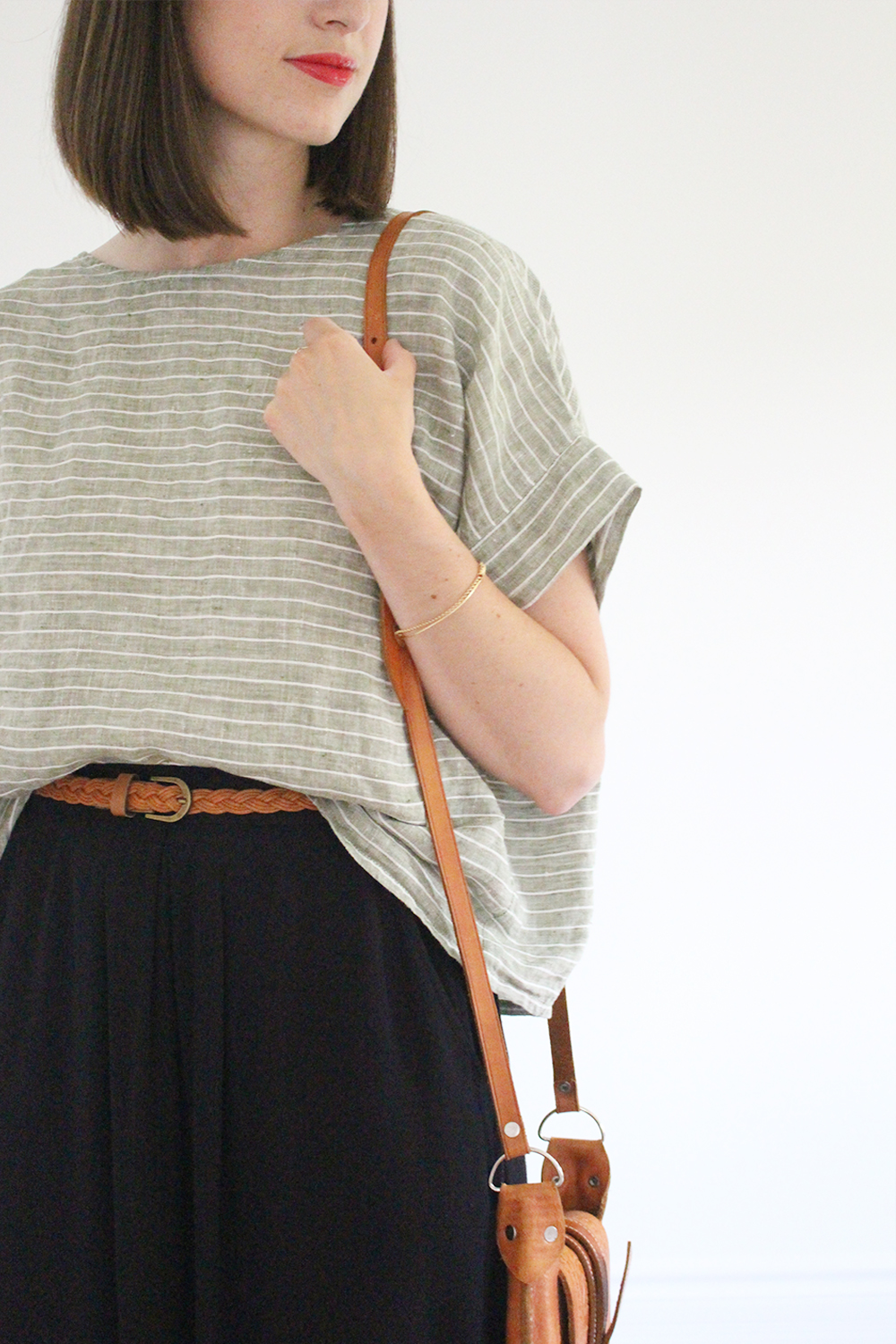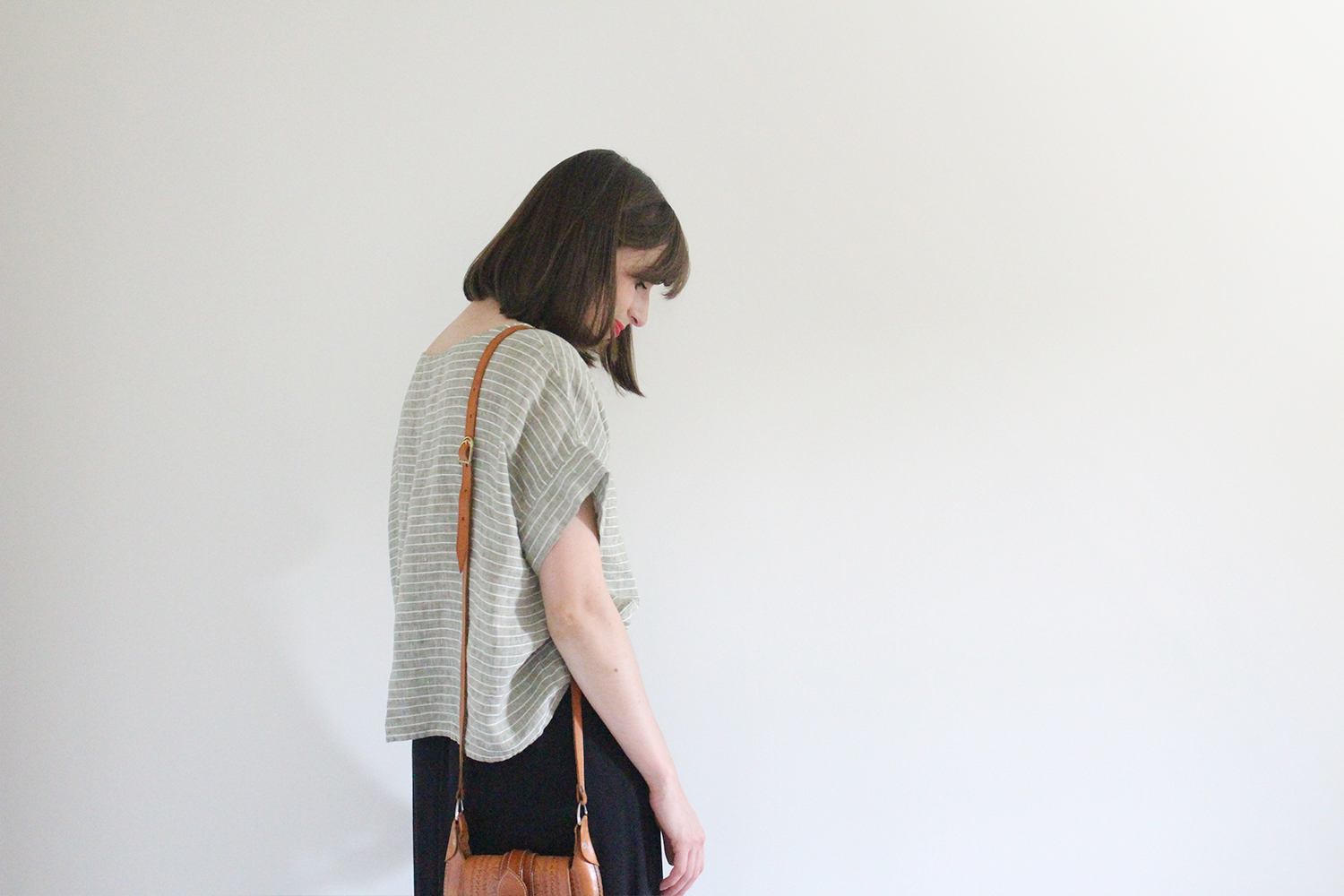 ---

---
Top s/o Elizabeth Suzann (solid version here) || Skirt old Nasty Gal || Belt old H&M || Sandals Sol Sana || Vintage Bag