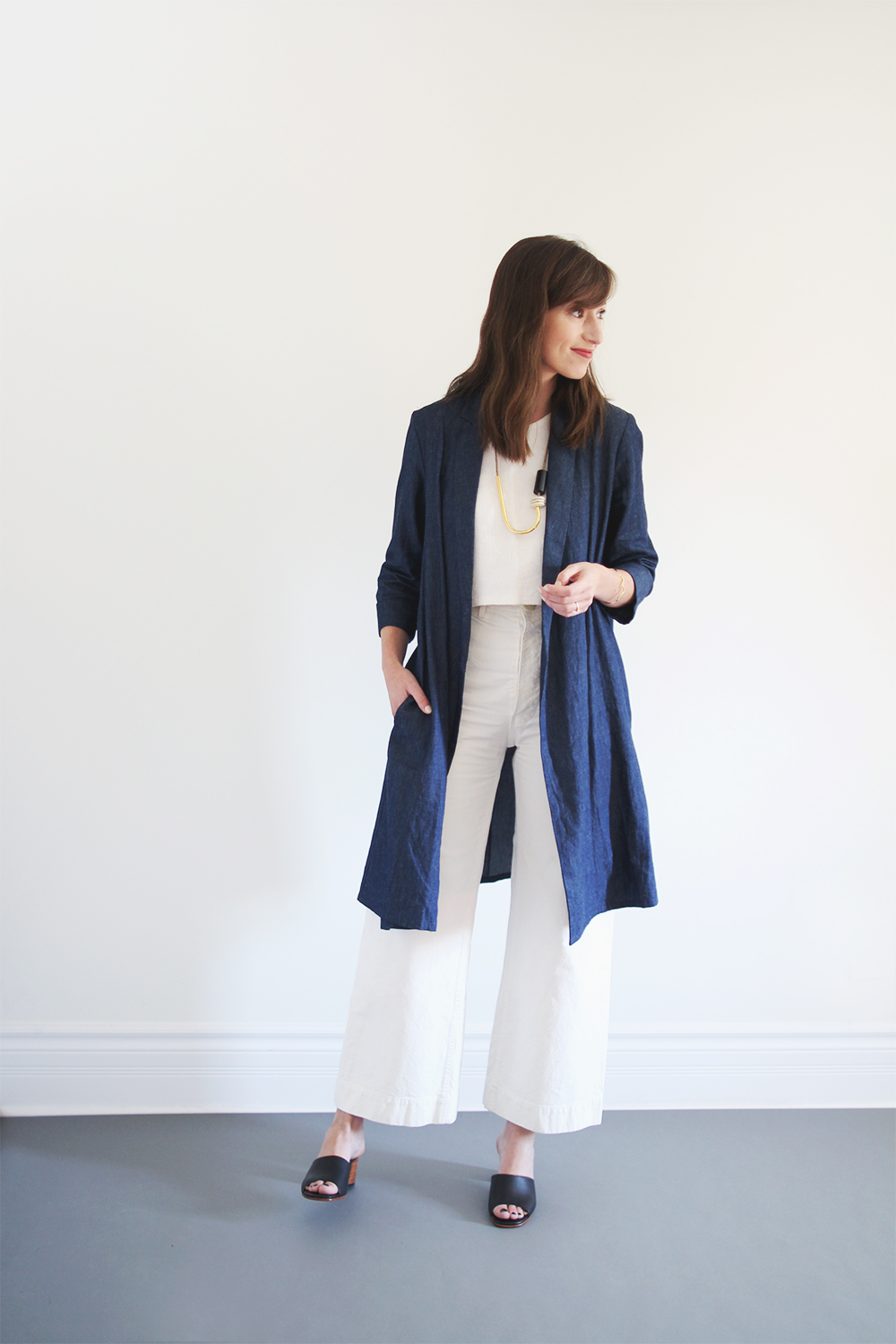 It's all well and good to prep your closet, define your style and stick closely to a wardrobe plan but while you're doing all that it's easy to forget to have a little fun when it comes to personal style. At least I forgot for a little while. I was so focused on making sure every piece in my closet was totally practical, 100% aligned with my 'style' and ruthlessly editing that I sort of lost sight of why I love fashion so much. I realized I was getting tunnel vision when I recently discovered how much I enjoy wearing two styles I'd previously shied away from, the long vest and simple mules from Friday's post. But I surprised myself when I couldn't get enough of either piece and decided to make a point of remembering that at the end of the day fashion is supposed to be a fun creative outlet and it's important to experiment every now and then.
The whole reason for a well considered closet is to feel liberated and to actually have more freedom with your wardrobe, not to feel restricted. Sometimes all it takes is a quirky accessory or trying a shape you might otherwise avoid to regain perspective on your style. So what do you say to having a little more fun with our looks and pushing the boundaries a bit? It's almost Fall after all! Worst case scenario is that you just end up reminding yourself that your style is already right on track. I'm loving with this funky art teacher meets art curator look for a fresh start to the week!
What do you think you might try?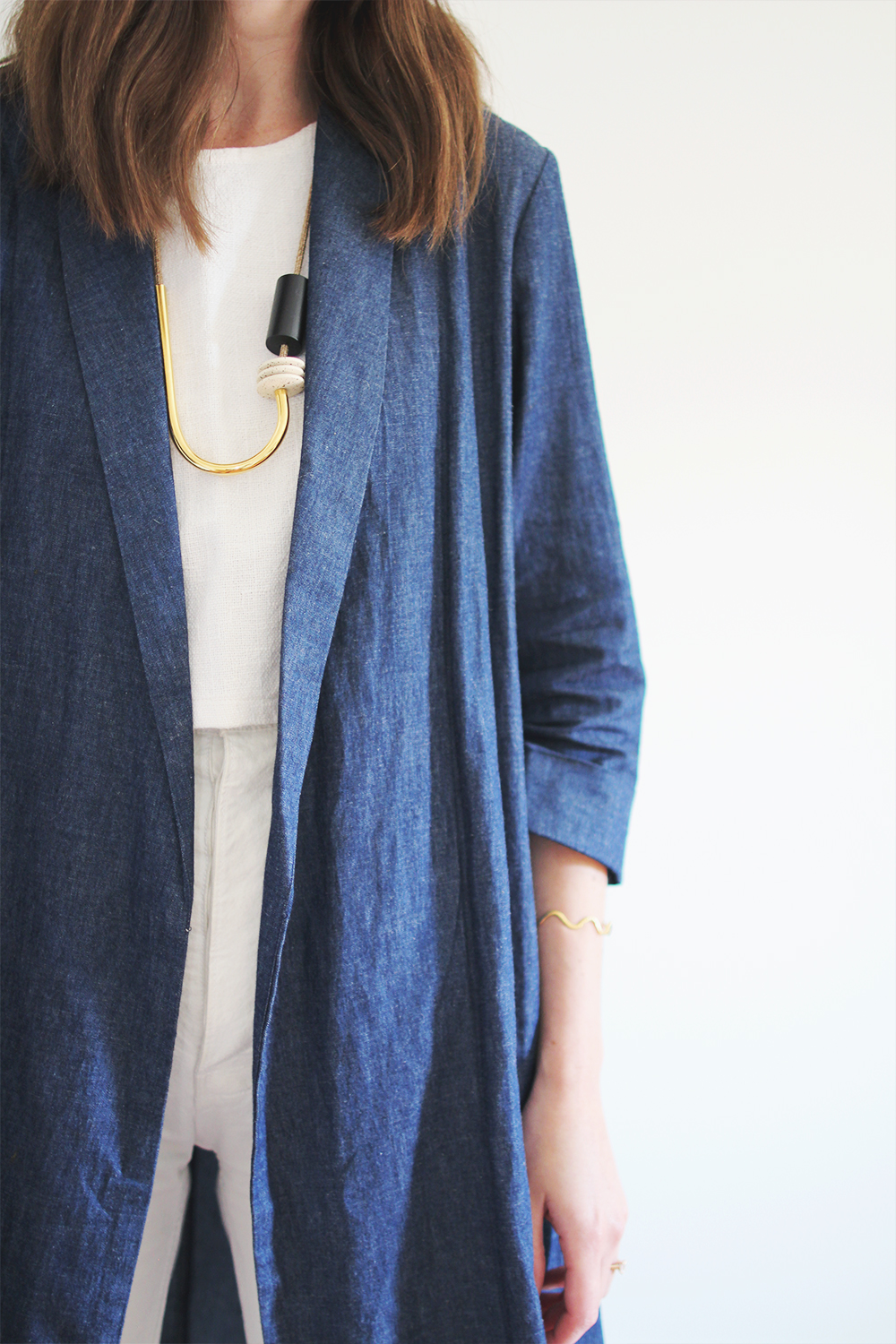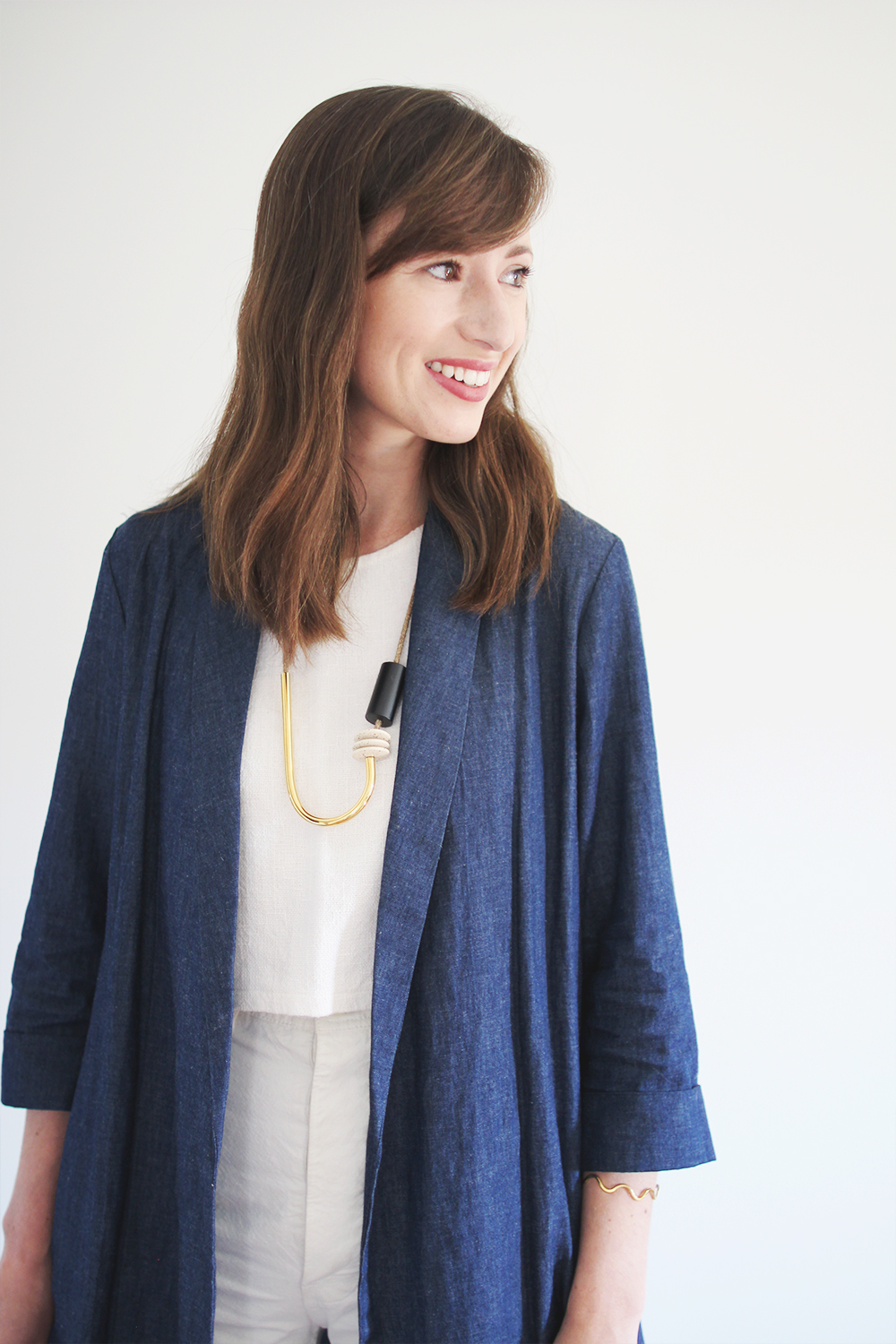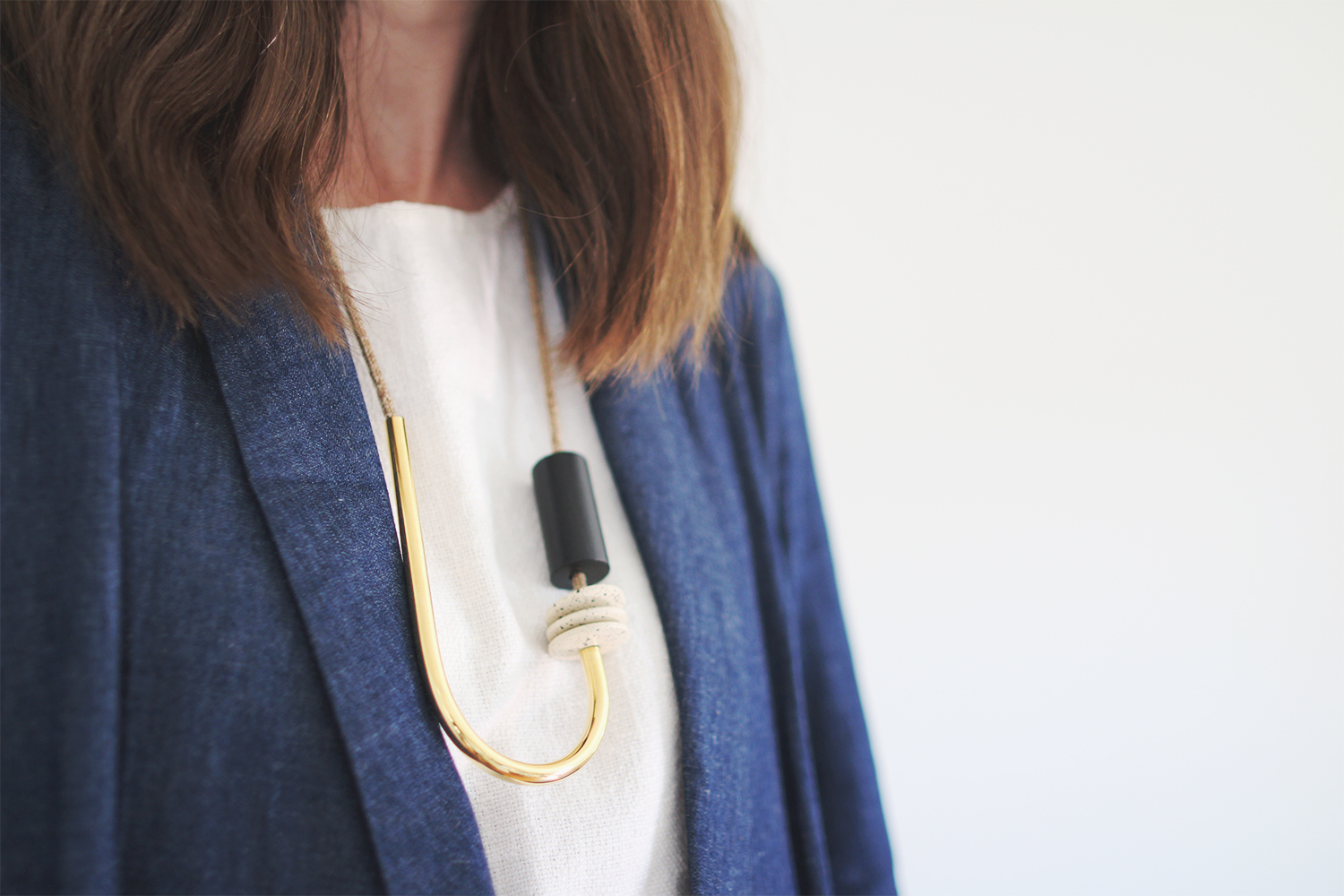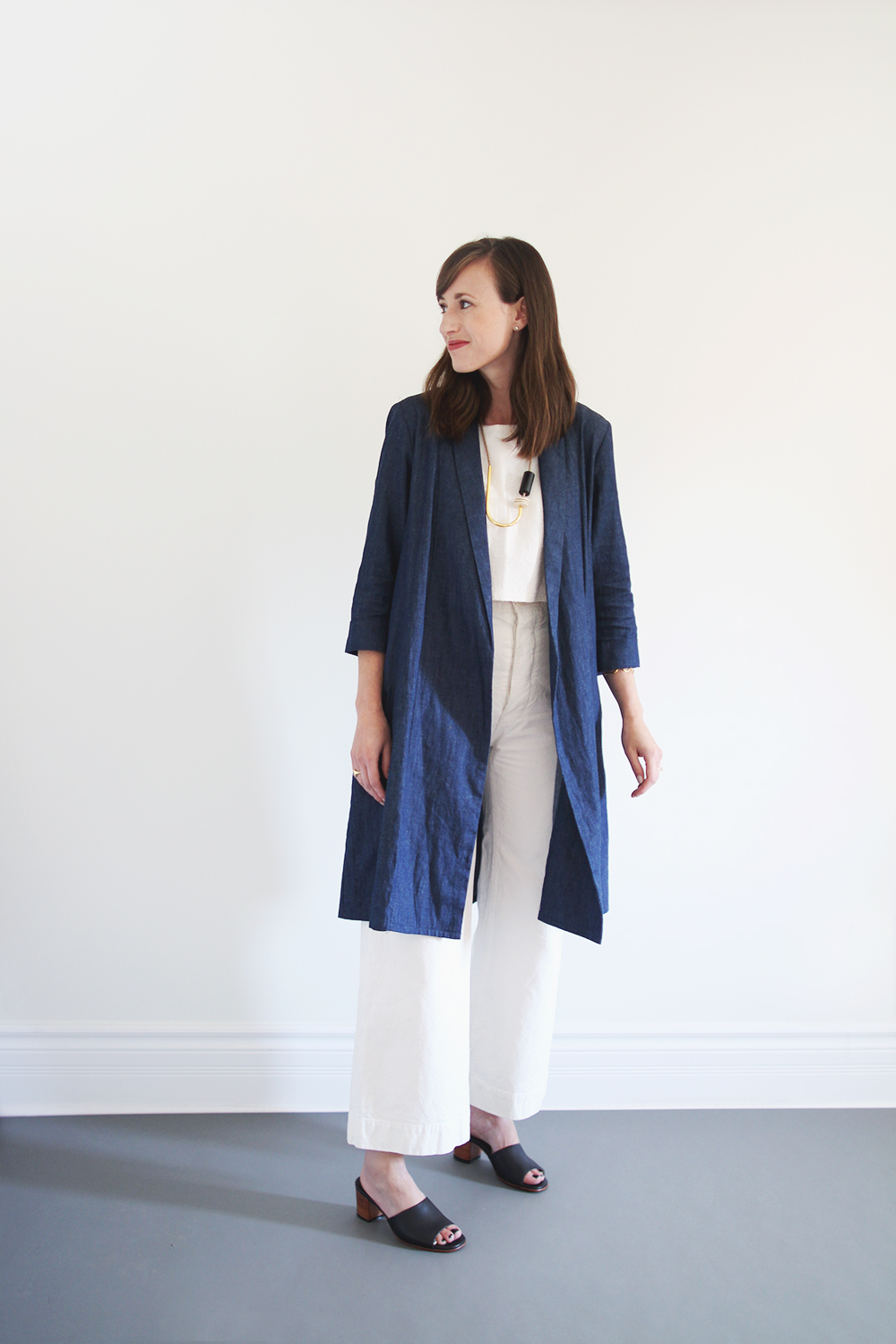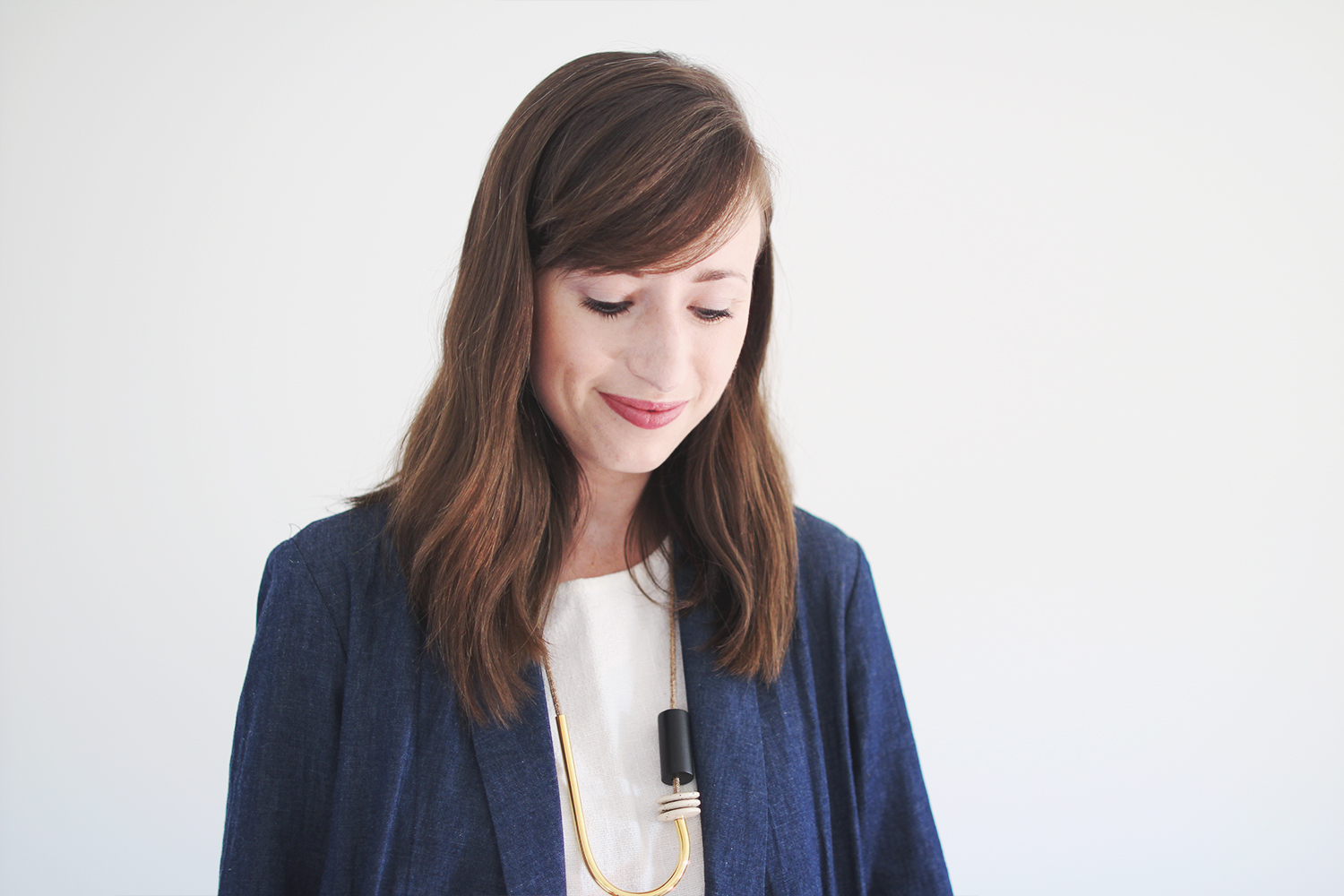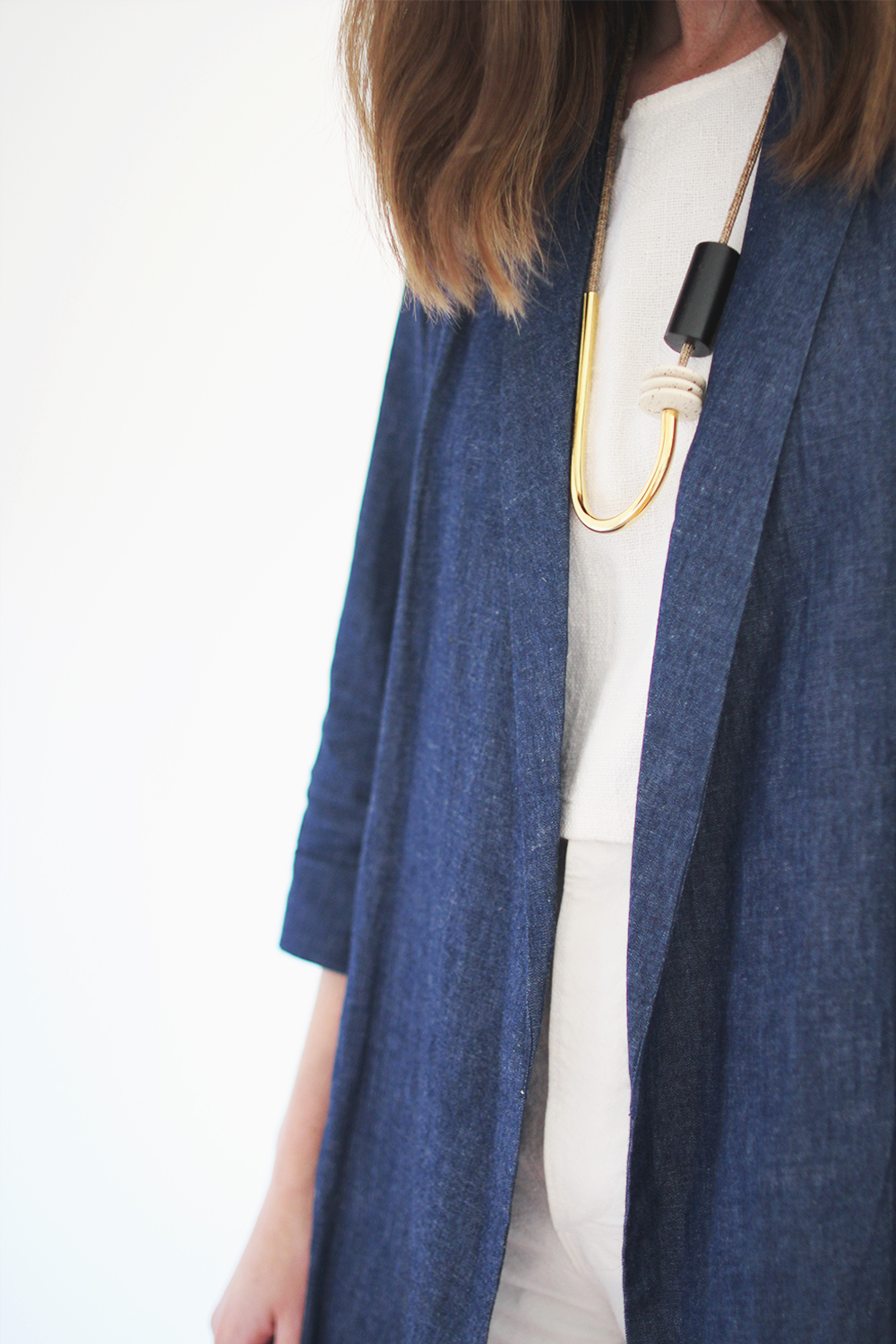 ---
Notch Coat by Ali Golden c/o Akin & Co Currently On Sale! (wearing XS/S) | Sailor Pant by Jesse Kamm (wearing a S) | Crop Top old Elizabeth Suzann (similar linked) | Chock-A-Block Necklace c/o Maslo Jewelry | Elizabeth Slide c/o Nisolo (I'm a narrow US 7, wearing a 36) | Wave Cuff s/o Young Frankk (LOVE this one) | Lip Stick (Currant) c/0 BeautyCounter
---

---
This post is not sponsored but does contain affiliate links. Thanks for supporting the brands that support Style Bee!