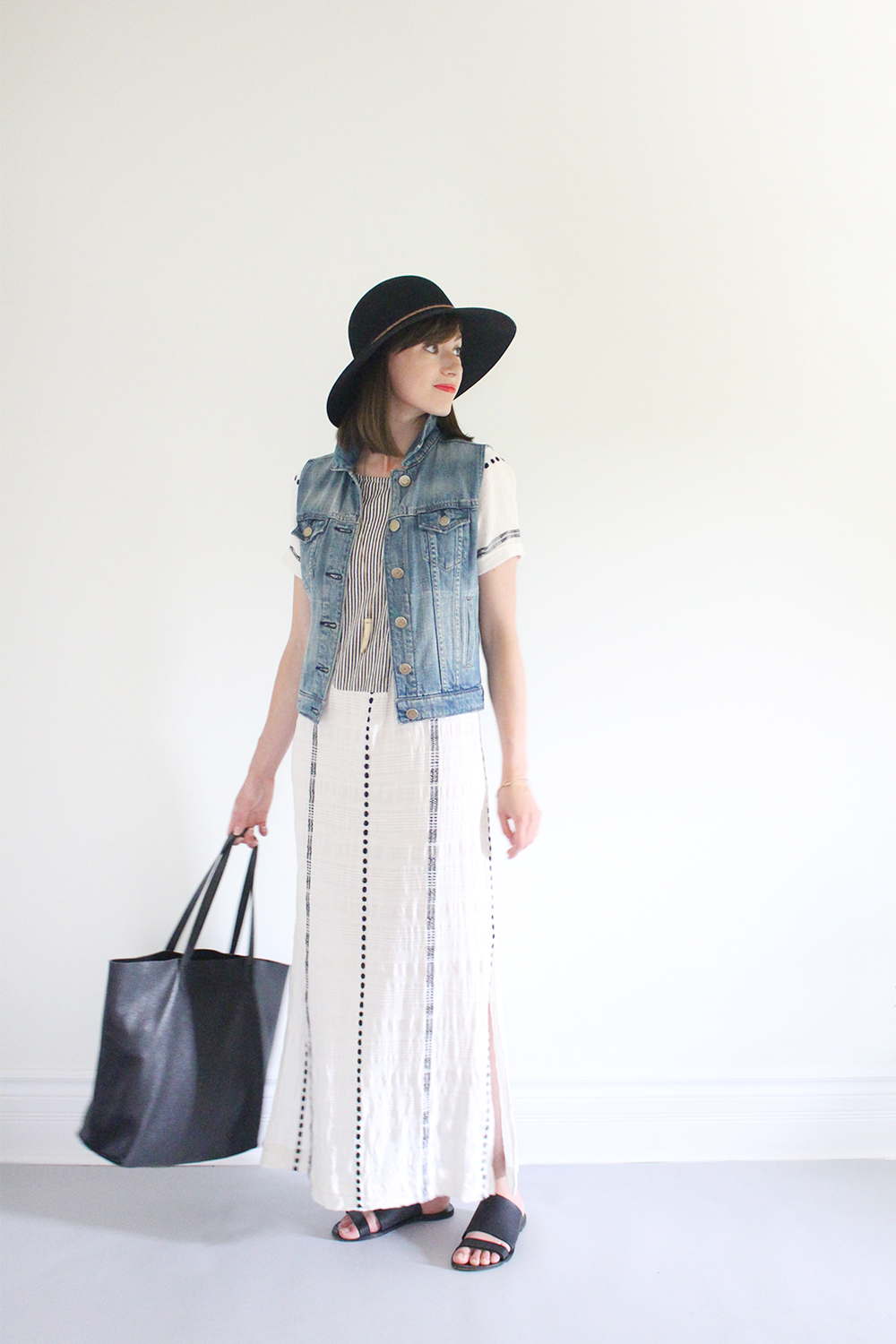 I allllllmost saved this outfit for #20 but at the last second decided to switch things around and share it today instead even though this dress was easily my most worn and loved summer item. I don't spend over $300 on a single item without a lot of consideration. At this point I honestly don't spend $10 on an item without some consideration but you get my drift. I'd had my eye on the textile company Ace & Jig for ages before I committed to anything but now I am officially a huge fan of their work.
Ace & Jig founders are Cary Vaughan and Jenna Wilson, a best friend duo inspired by their love of antique textiles. They create their own patterns and textiles using influences from antique French linens, Japanese boro quilts and lots of other unique fabrics. They work one-on-one with textile specialists in India, using ancient wooden hand looms, to produce the authentic fabrics used in their collections. The manufacturer they collaborate with provides free childcare and uses reclaimed water to grow organic produce for their weavers and employees. Small details that point to the fact that it's not about outsourcing for a better bottom-line, but instead about working with the best people possible to bring the Ace & Jig vision to life. The result is something you have to feel to fully appreciate and the process is something I'm proud to support.
Since I basically never take this dress off, I wanted to try out a look that might lend itself more toward these late Summer/early Fall days. I layered on my trusty denim vest and dug out an old wide brimmed hat. Then I layered on some dainty gold accessories, slipped on my sandals and grabbed my big black tote for the road. I might even switch out the sandals for a pair of ankle boots once the humidity dies down!
With that I'll say Happy Friday and have a great weekend! Stay tuned for Look #20 on Monday!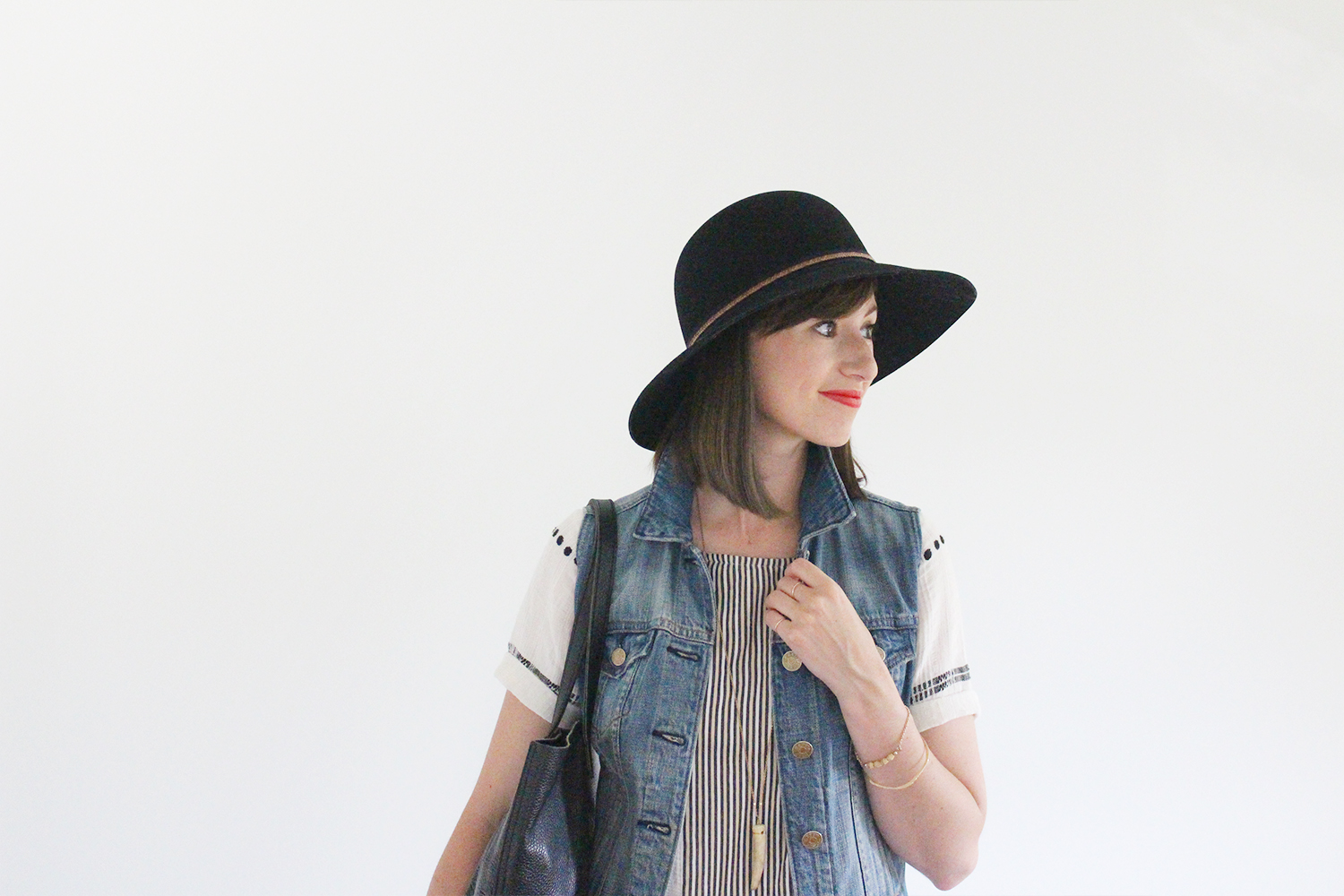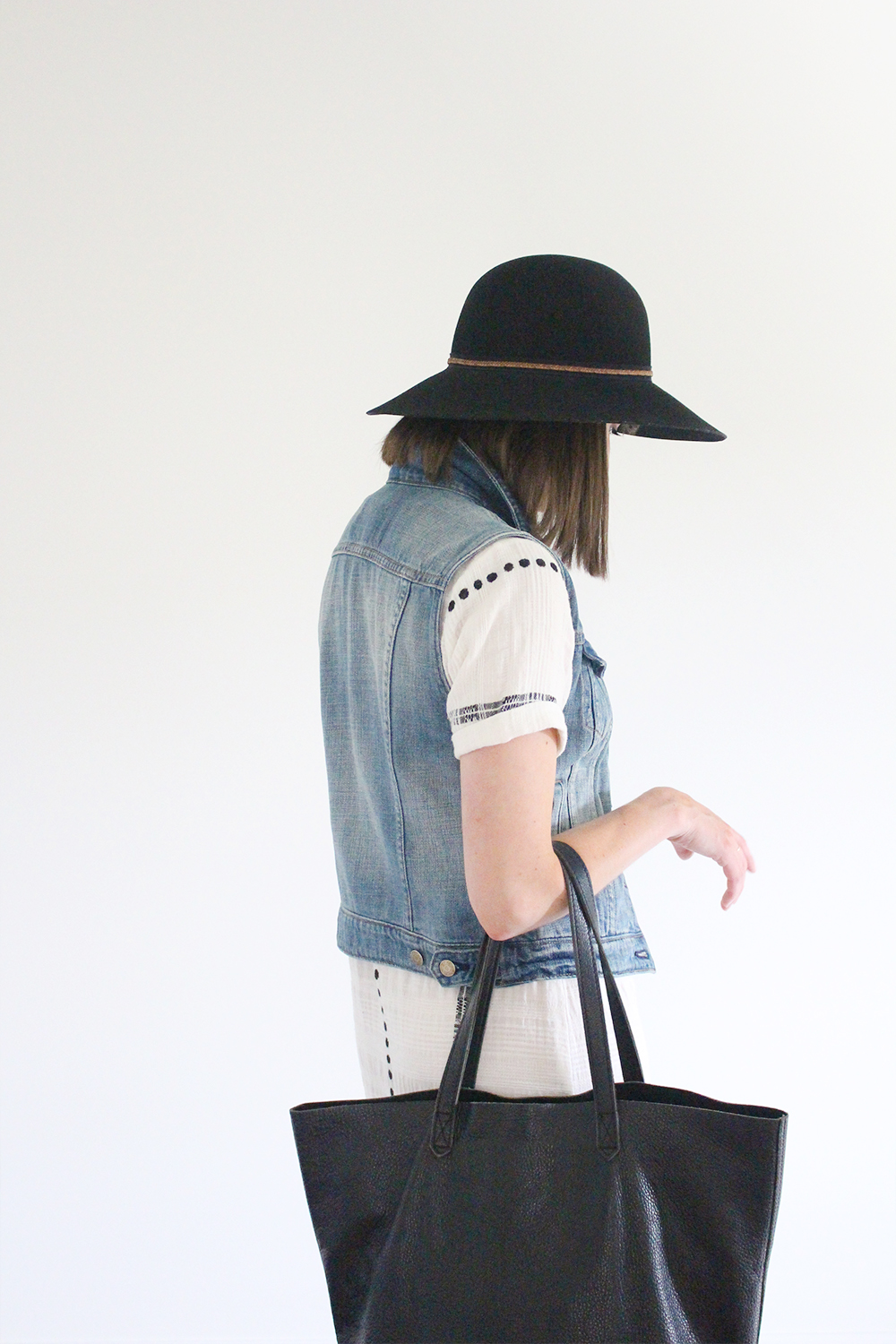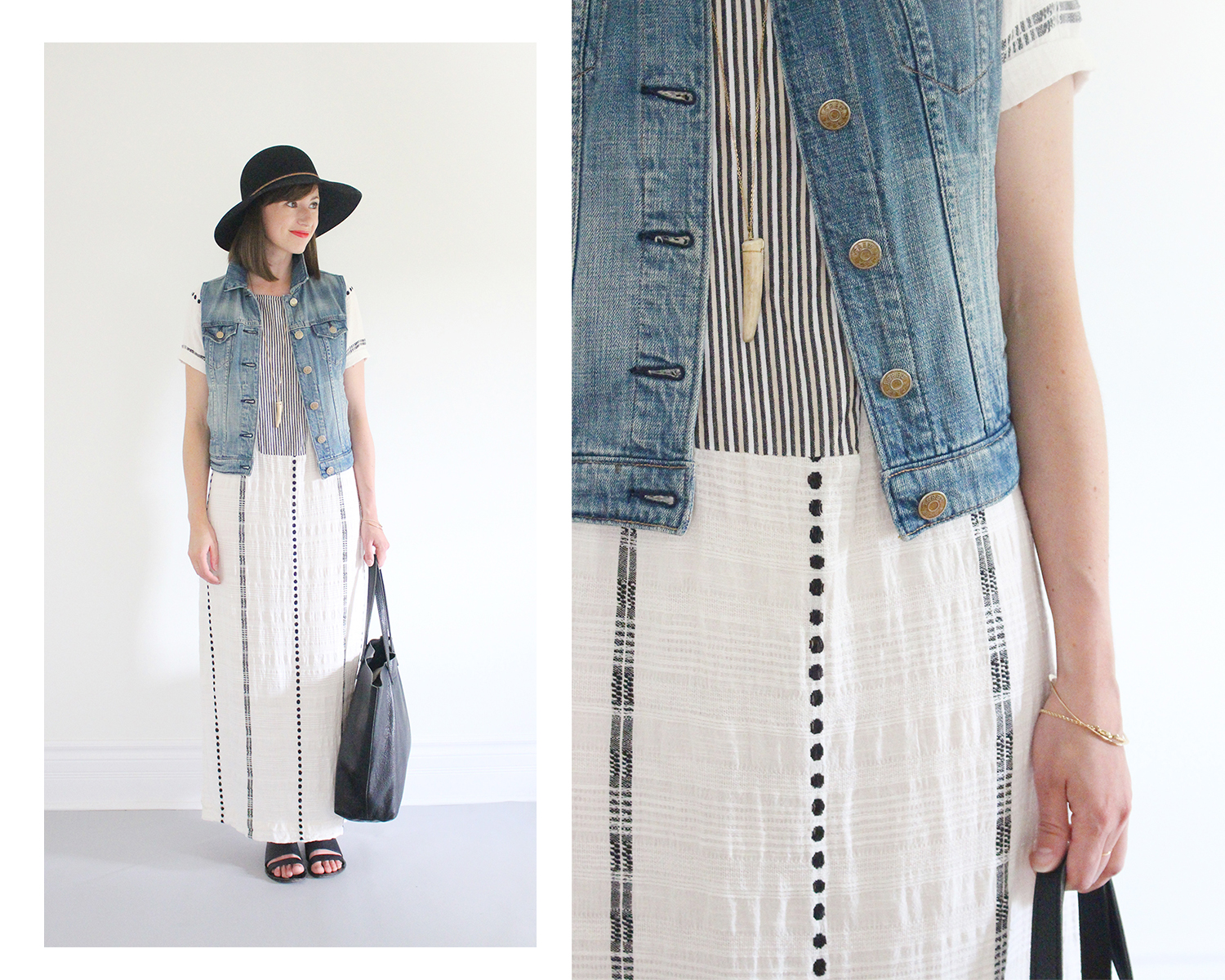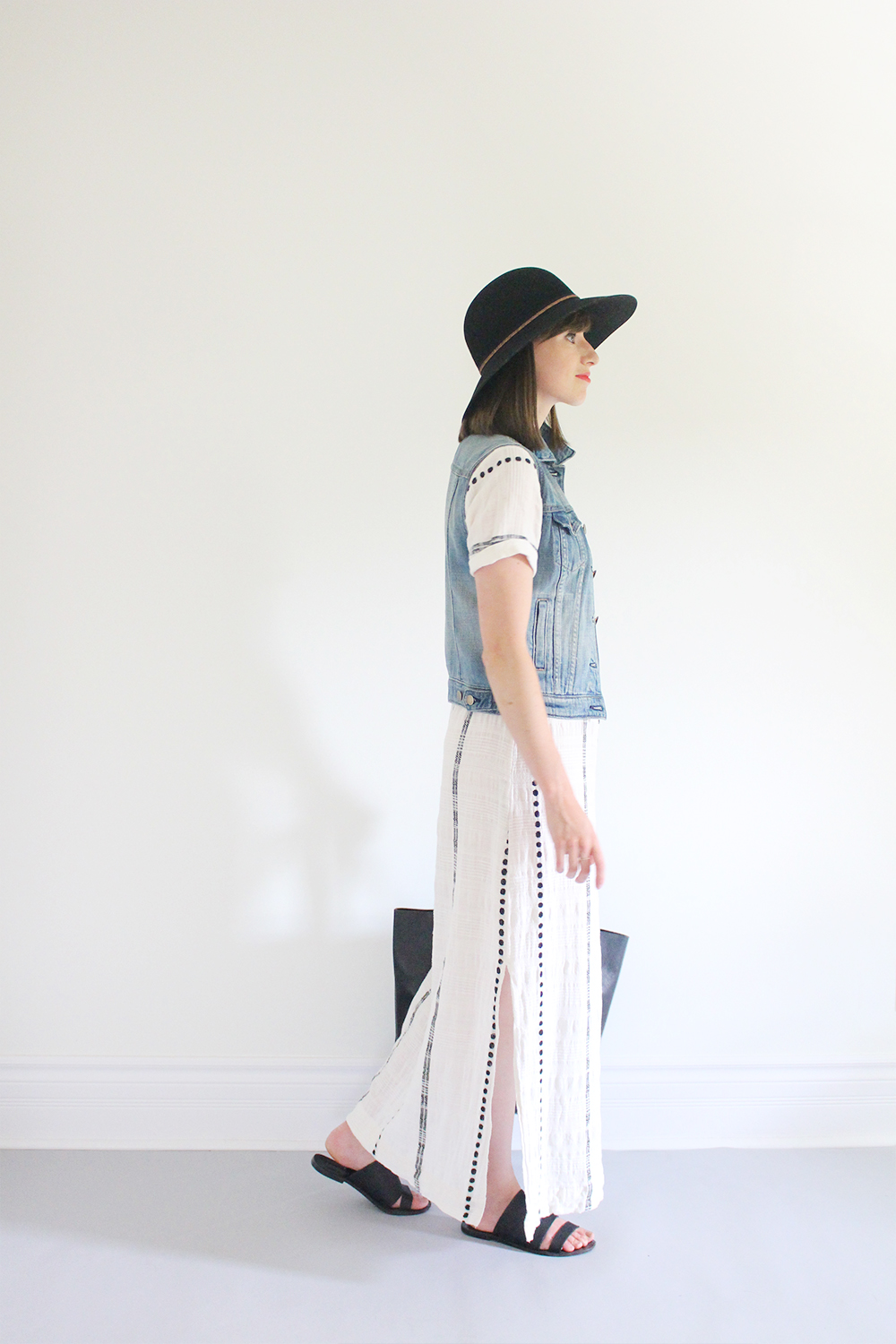 ---

---
Hat Rag & Bone || Dress Ace & Jig || Vest J.Crew || Sandals Sol Sana || Tote Cuyana