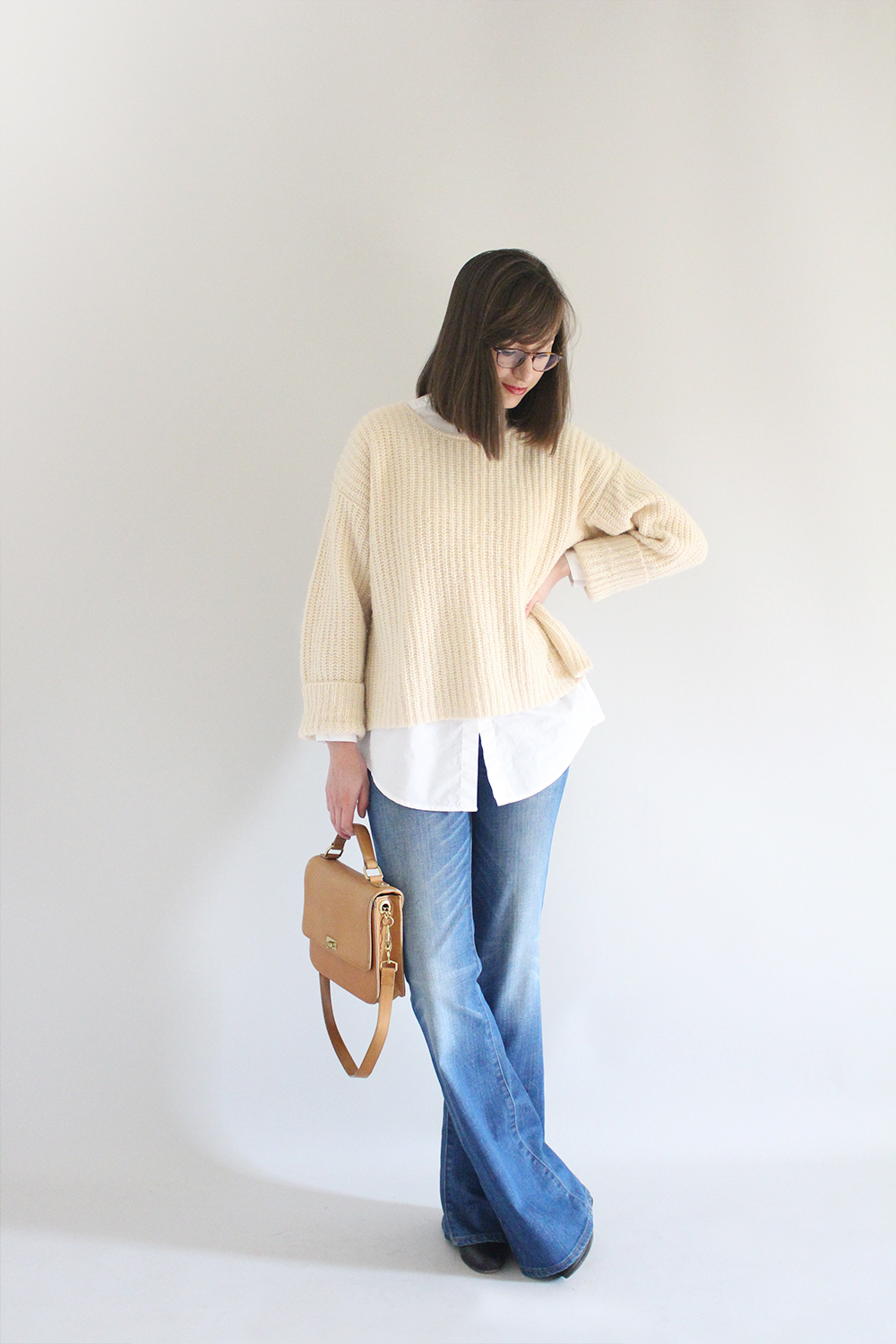 This sweater is the result of one of my first blog collaborations ever. It was for a fun Style At Home series that ran on the blog Lovely & Chic. Ever since then it's been one of my favourite Fall sweaters and somehow I keep finding new ways to style it. It's a great sweater for layering because it's oversized in the arms and body but a little bit cropped so it reveals the shirt underneath. I like to roll up the cuffs for an extra bit of detail too.
This look was inspired by a combination of different images I've come across lately. Look #9 in this Madewell lookbook and a couple from my Fall Pinterest board here and here. I've been trying to take note of why I'm drawn to putting certain pieces together and it's amazing how much our subconscious stores and, later, reveals in how we choose to dress. More and more I'm finding my style settling in very wearable, comfortable clothes that are softly structured so I'm keeping that in mind with every new addition as well.
So if you've got a minute to daydream a bit this weekend, maybe stop to think about what items you're drawn to right now and why that might be. Pull up a few images that are really inspiring you and see how that impacts your style choices. But definitely be sure to have a great weekend!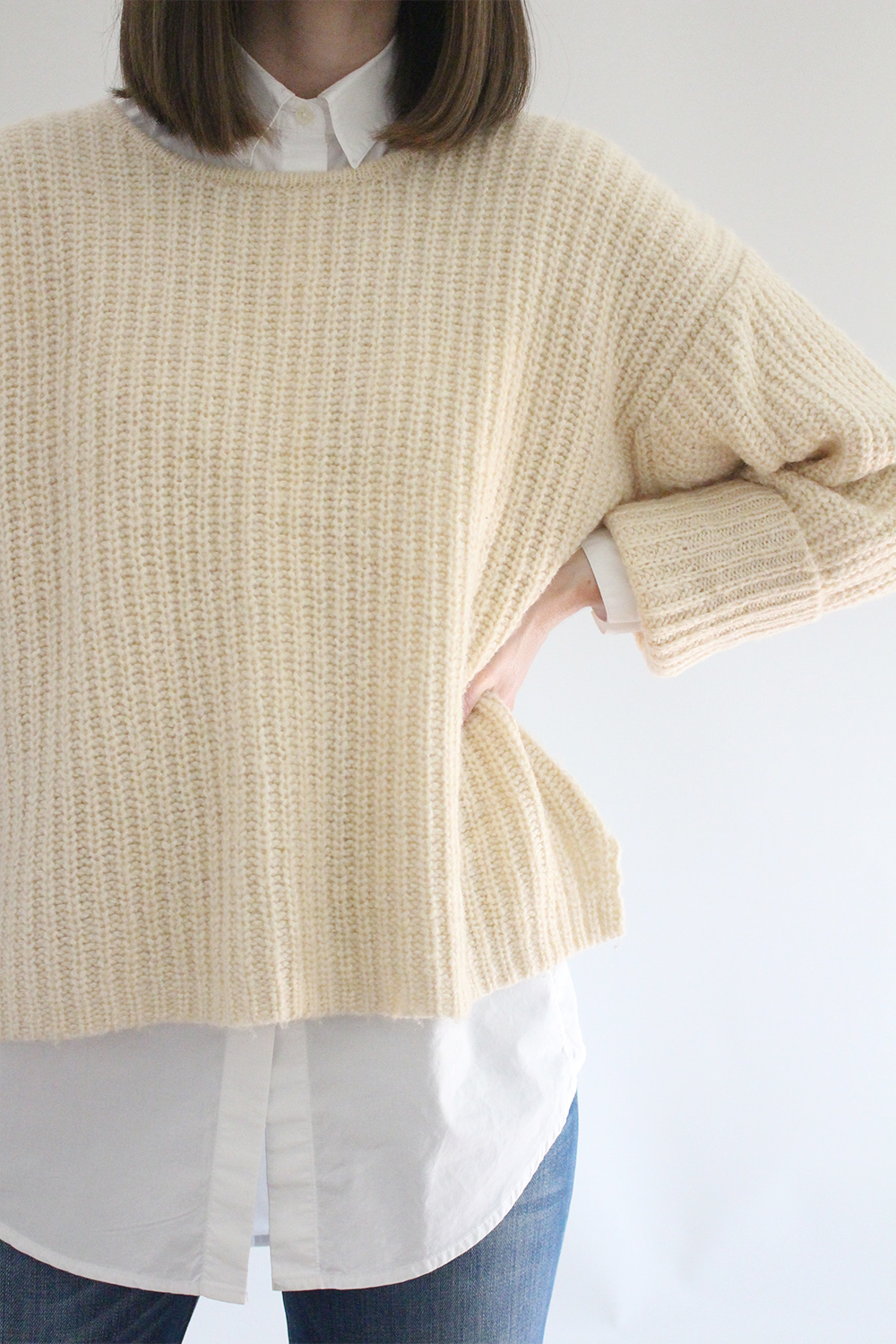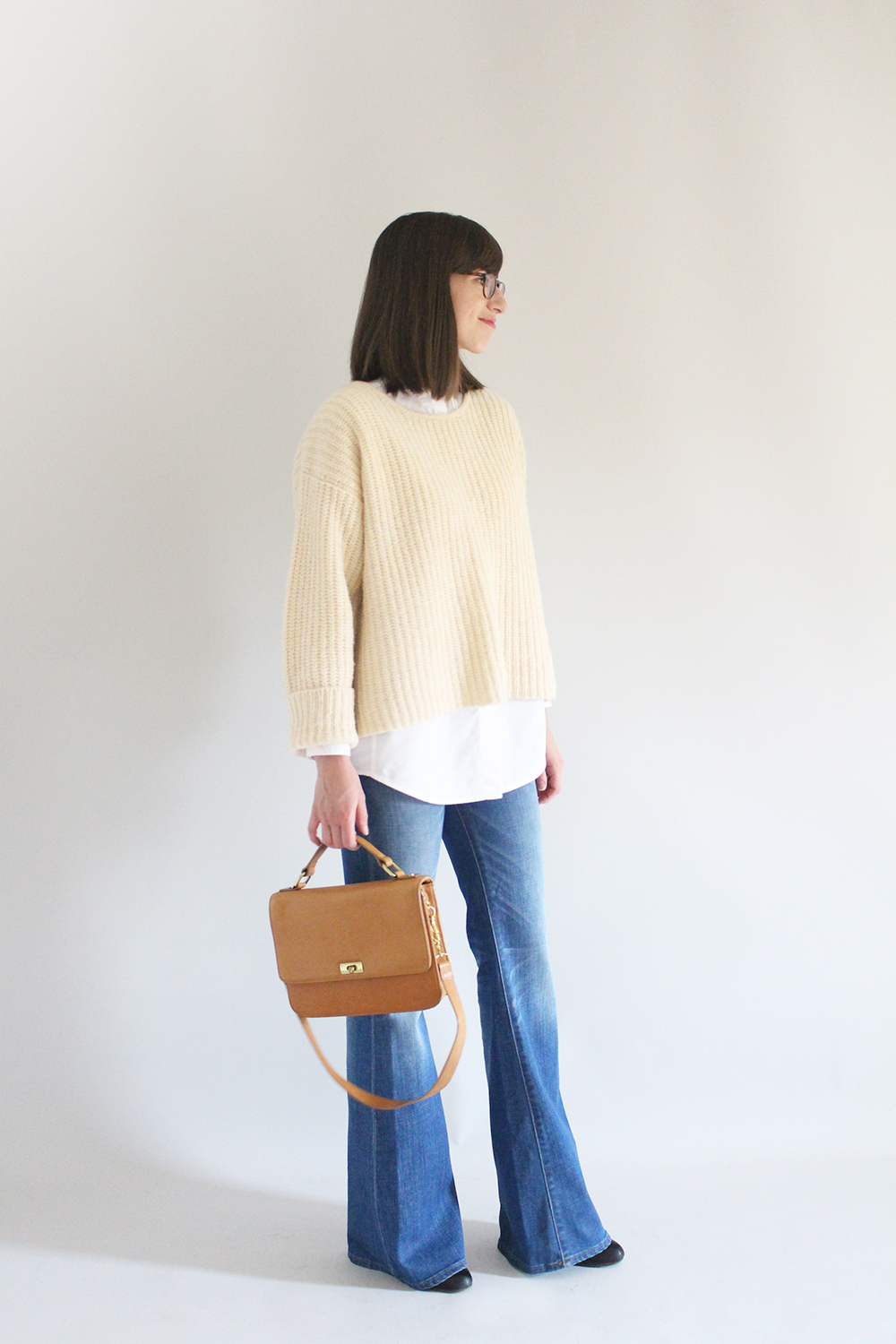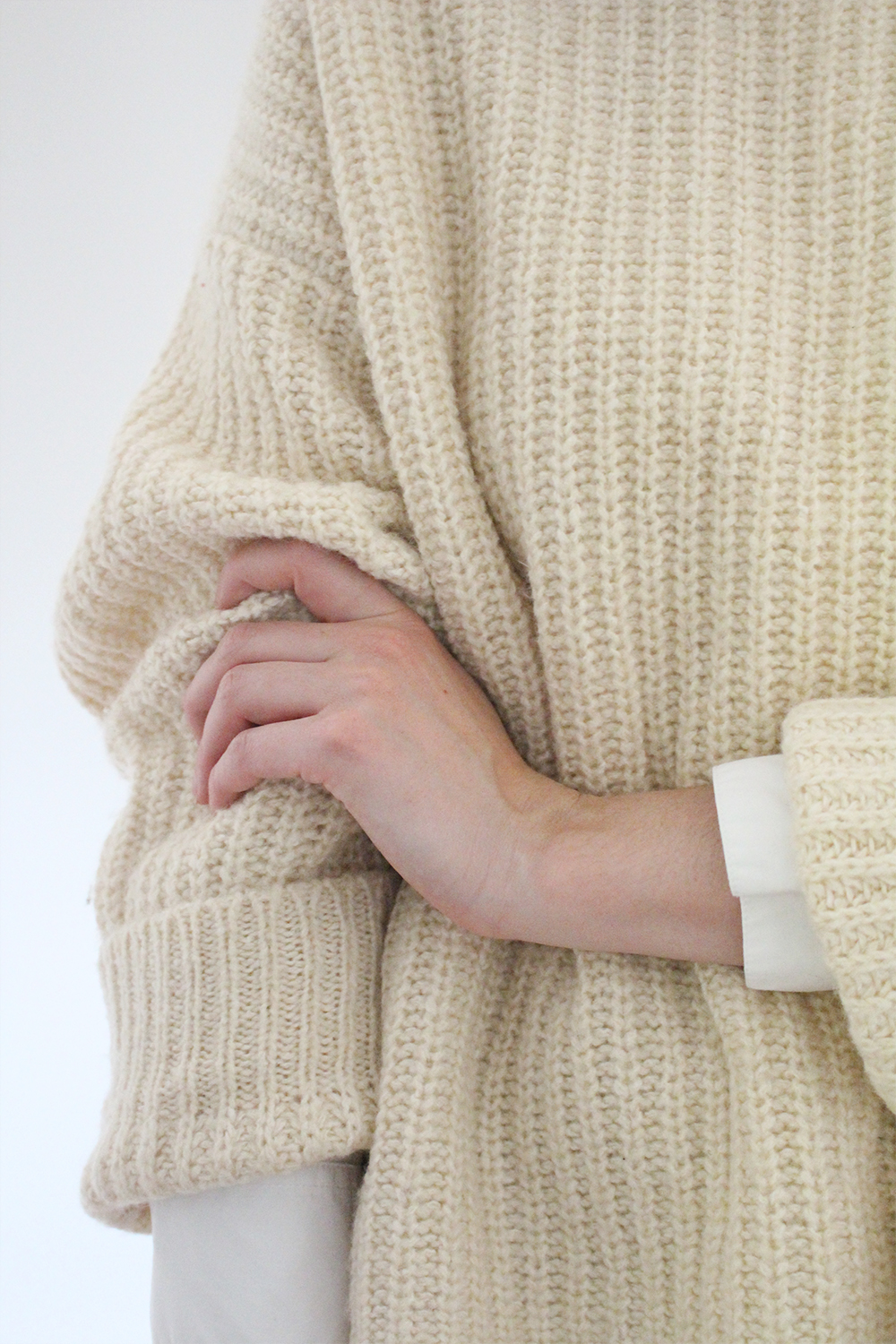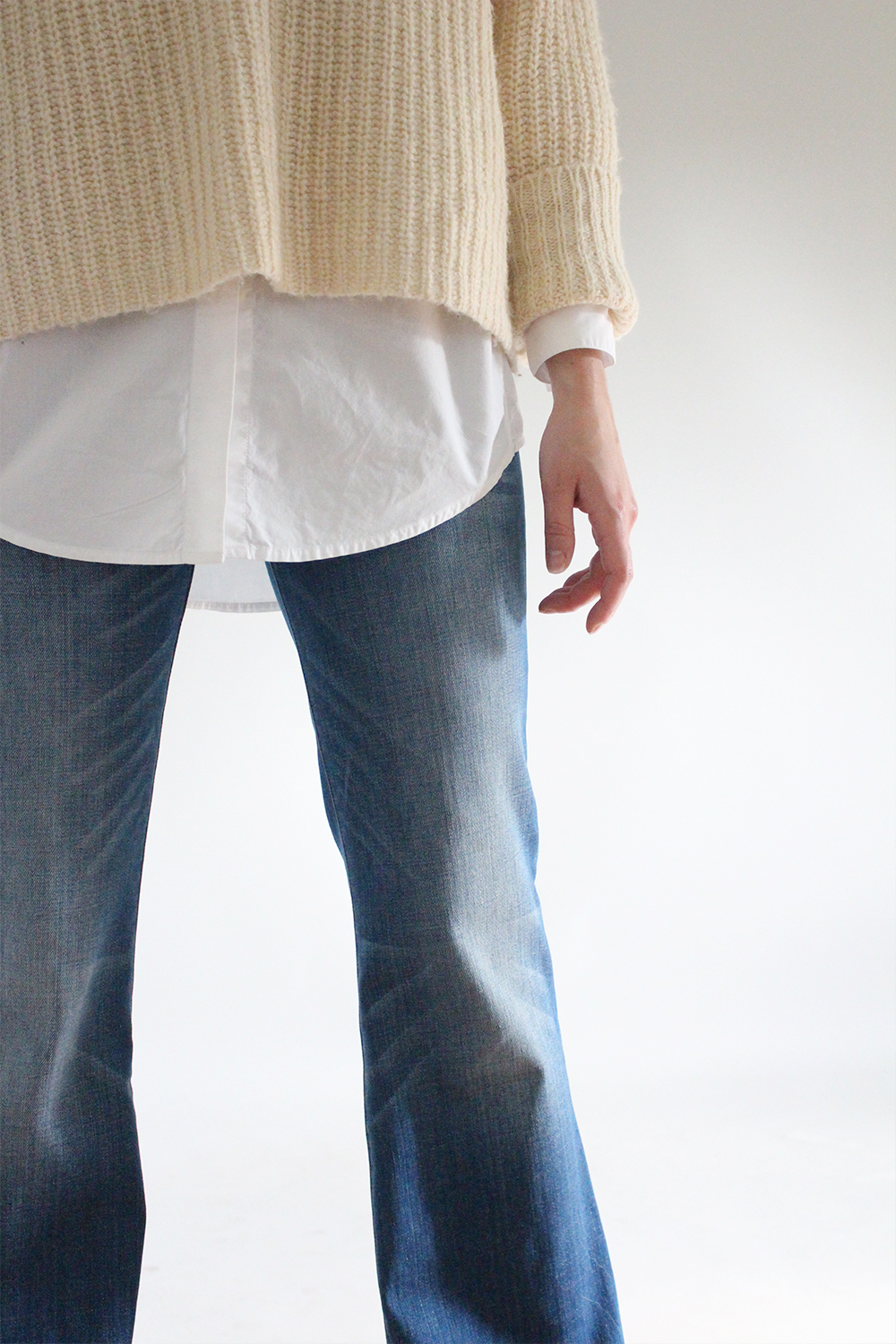 ---
Sweater old Cuyana (similar here and here) | Shirt Madewell (similar here and here) | Flares Madewell (darker wash here and black here) | Boots Rag & Bone | Bag old J.Crew (similar here and here)
---

---