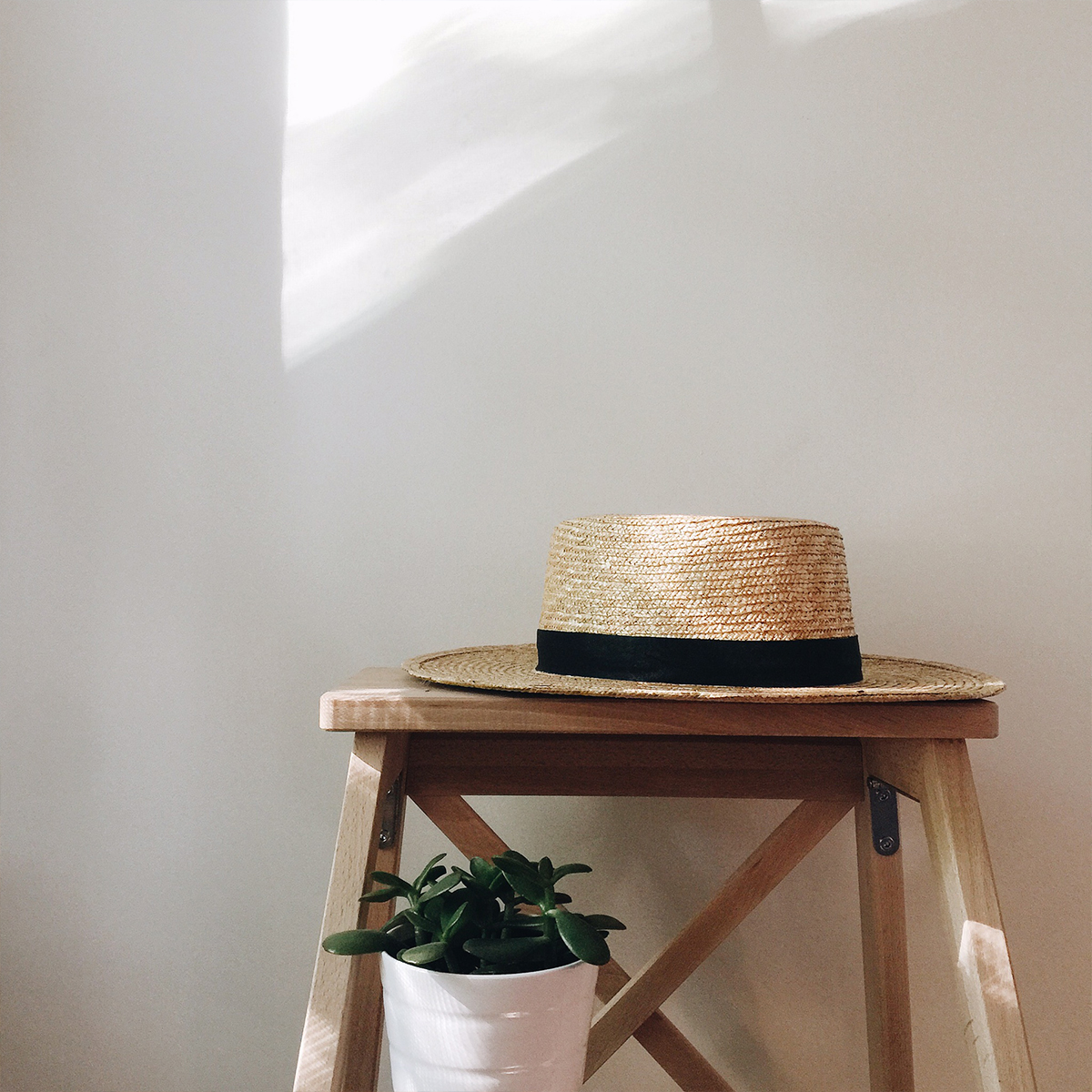 I'm so sad to say goodbye to September. It was such a gorgeous month, full of great warm weather and even though it was crazy busy I felt like I accomplished a lot. I managed to get my new site launched, share four new brand collaborations and get myself back onto a semi-regular posting groove. My day job, which involves a lot of tight deadlines, churning out layouts and juggling 100 things at once has been going full tilt so I'm feeling as lucky as ever to have a creative outlet to relieve some stress.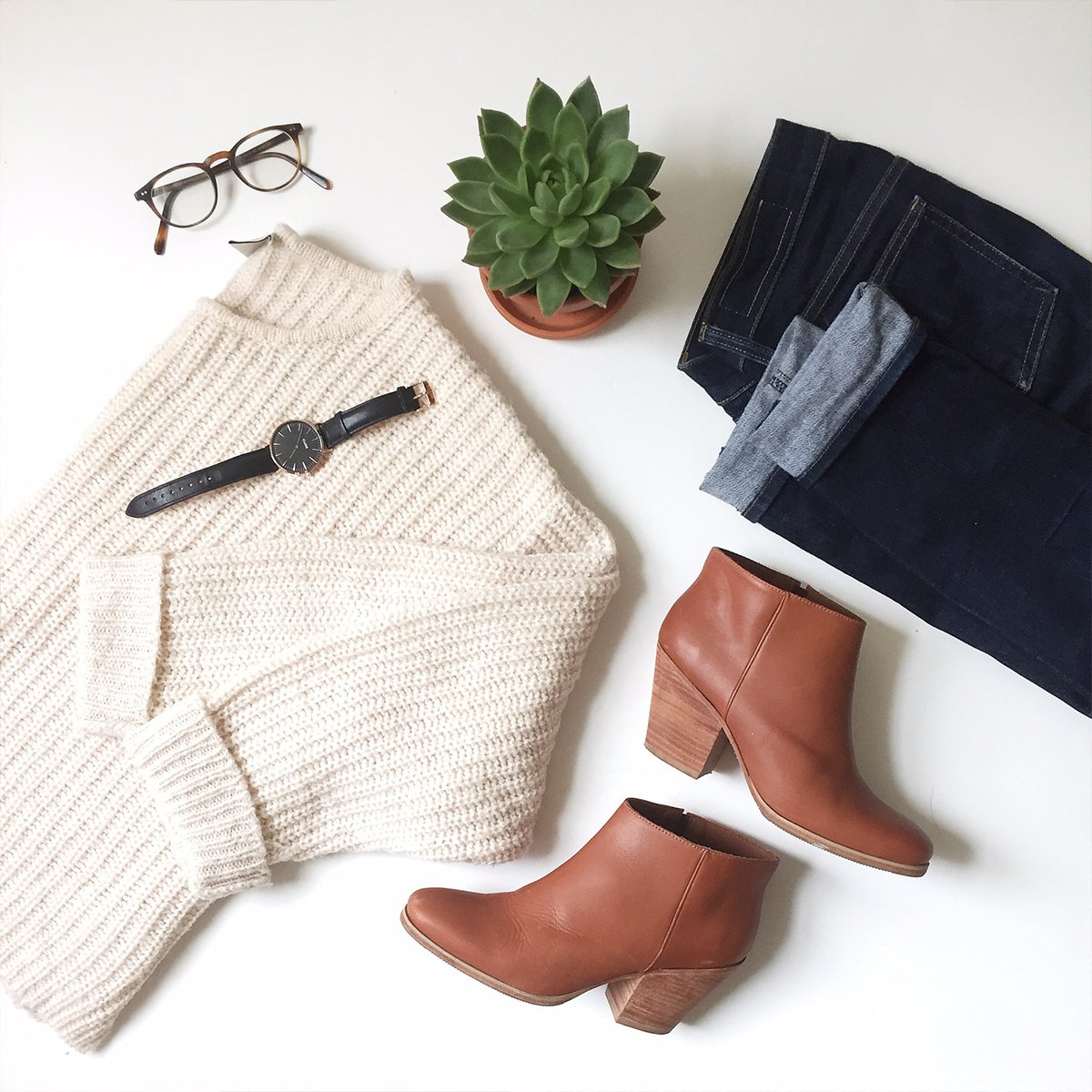 STYLE
Fall is my favourite time for style. I never like wearing anything too skimpy and I hate being in too many layers, so Fall is my jam. I'm so glad I invested in my Mars boots because they've been amazing! I also picked up the most comfortable pair of pants ever from Black Crane and I almost feel like I'm cheating life when I wear them out of the house. They are THAT comfy. Yes, I have the matching top from last year so it's basically a jogging suit. #andimokwiththat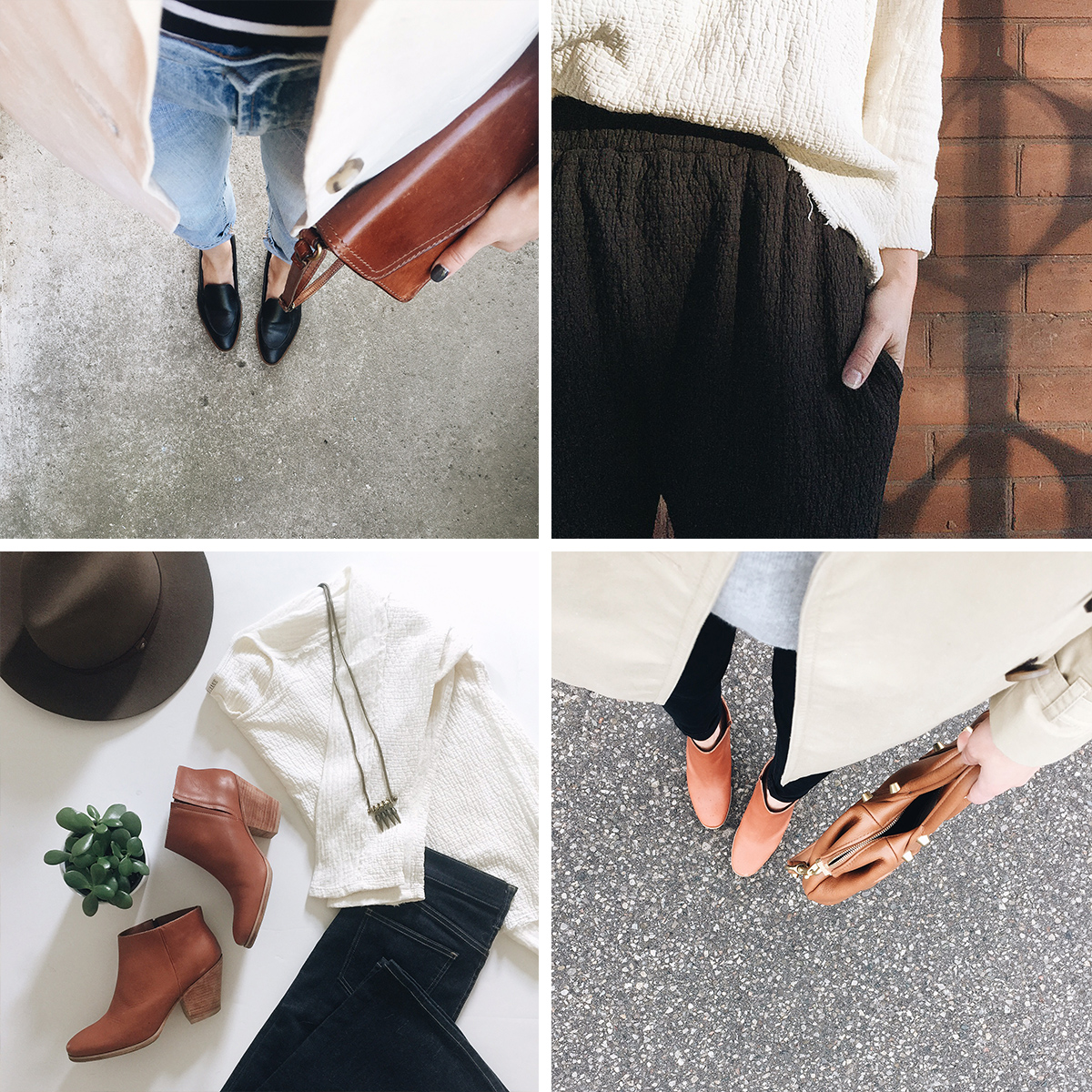 PLANTS
Yep, I'm still as obsessed with cacti and succulents as ever. Visited my favourite nursery a few weekends ago and picked up a new green friend. It was so quiet so I wandered around and took pictures of all my faves.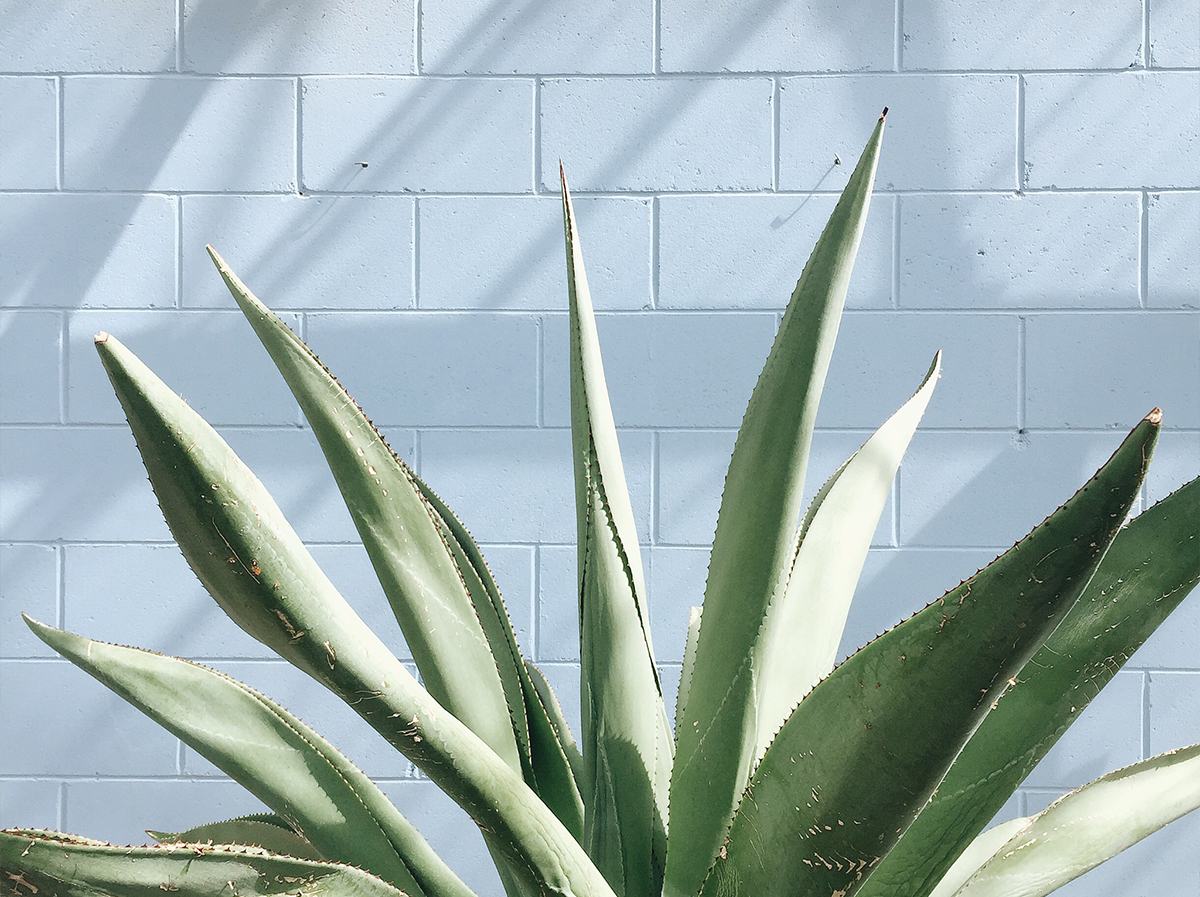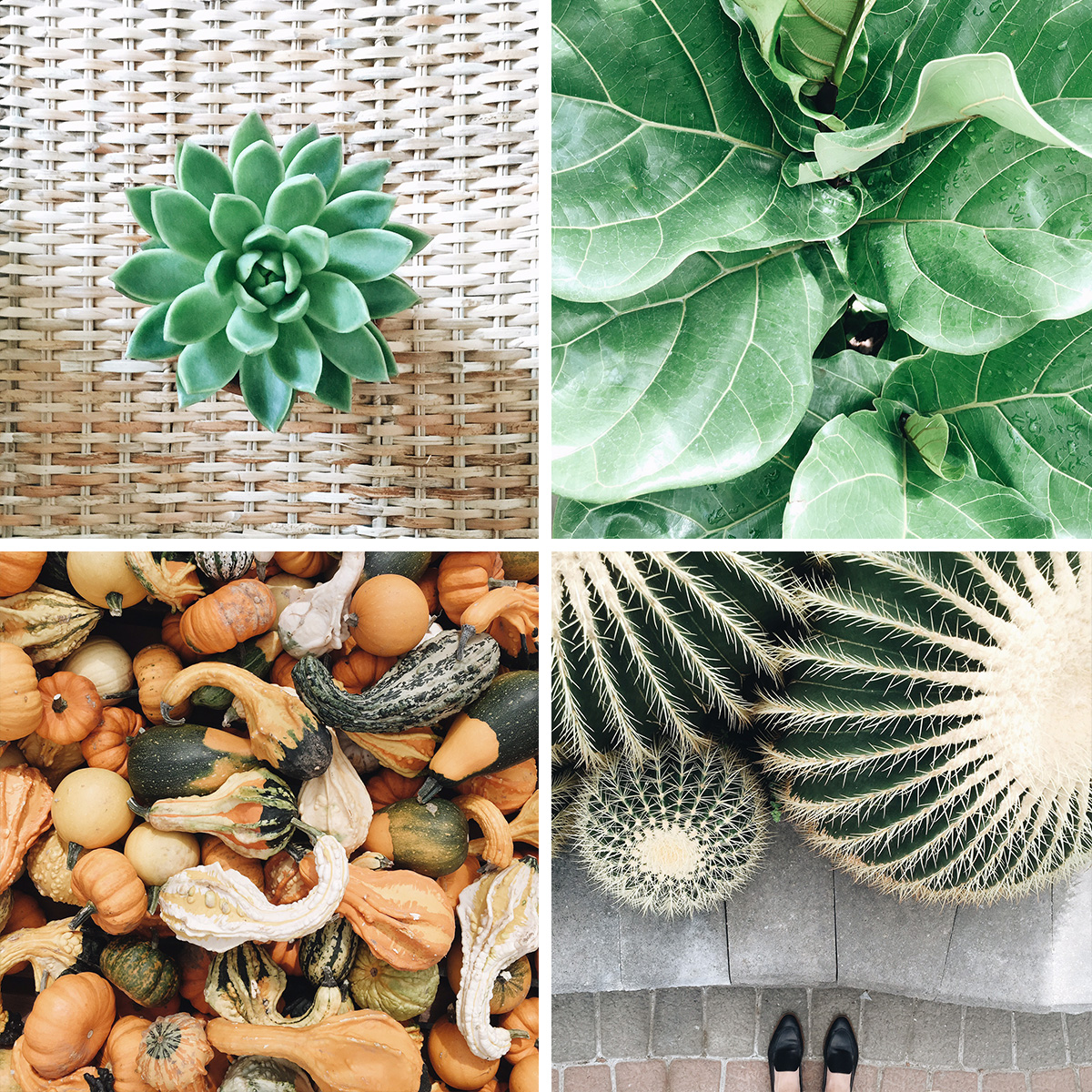 DOBBY
Our little honey bear has been so good this month. Especially in the last 48 hours. We've struggled with his aggression towards other dogs while he's on leash for a long time. It's made me an anxious owner and resulted in a lot of stress for us all. But he is very clever and catches onto things super quick, so we knew there had to be a way to change his behaviour. After lots of reading, failed training attempts and a few particularly unpleasant encounters we decided it was time to enlist some professional help. A highly recommended trainer came over for a consultation, helped us get an understanding of what Dobby was thinking and gave us some new training techniques to use going forward. We practiced with his perfectly behaved and adorable dog Jedd and within 5 minutes Dobby was turning over a new leaf. As soon as he clearly understood what we didn't want and what we did want he was loving it.
We were 100% opposed to anything that would harm him physically or affect him in a negative way so it was such a relief to find a trainer that could help us without infringing on these values. Walking him is already so much more enjoyable and I don't have to worry about encountering other dogs on the street. Dobby is much happier now too and especially OK with the surplus of meaty treats he's been getting lately. So YAY!
I died of cuteness twice this month. Once when I came back to bed to find snuggle fest 2000 going on and again when my new tri-colour corgi phone case arrived.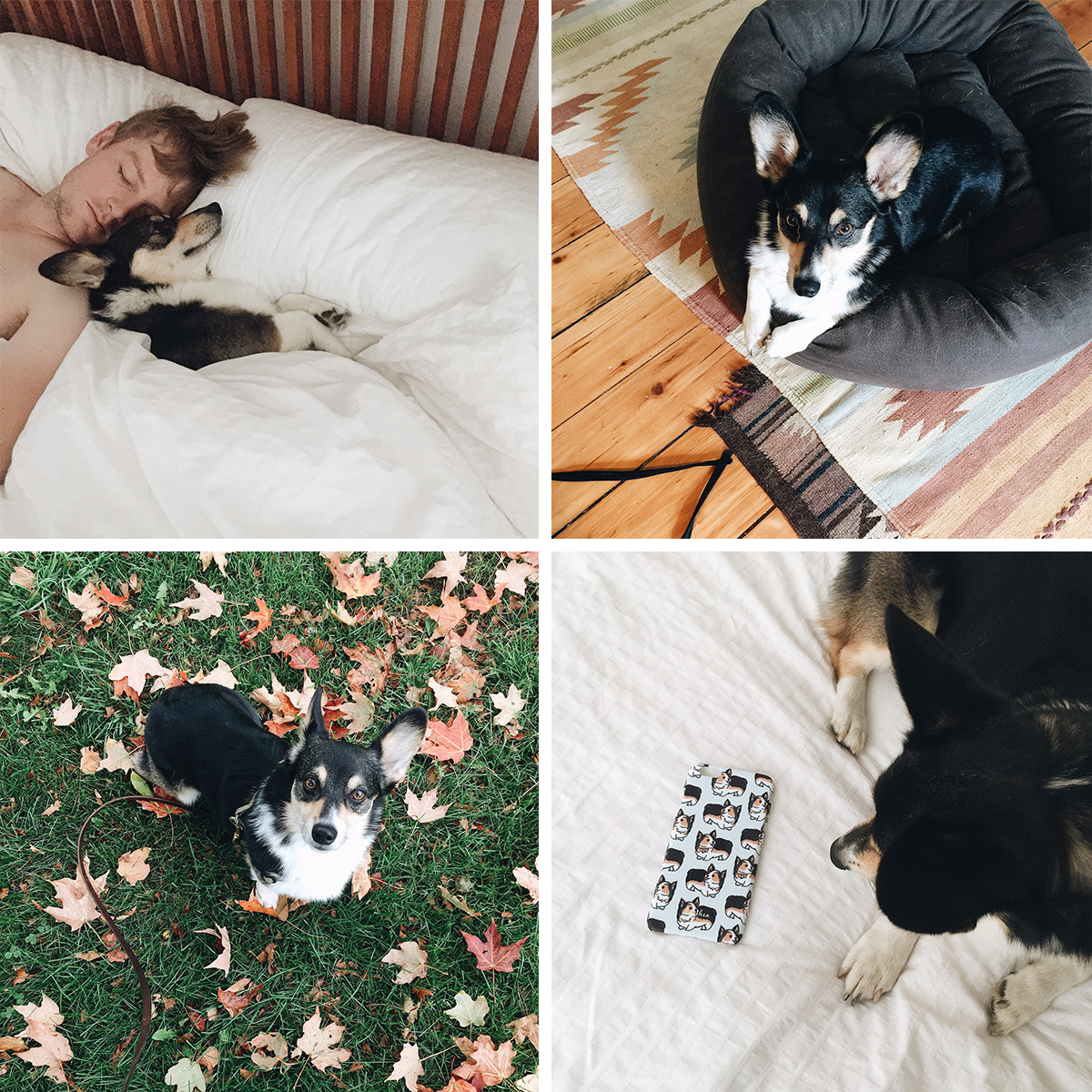 HONEY
As a few of you might recall, Dave and I started our foray into beekeeping earlier this summer and after lots of checking in and hive tending, we finally got to reap the rewards for our bees' hard work. I've always liked honey, but I was never obsessed with it. We started beekeeping to help the environment and do our small part to Save The Bees. But now, having tasted the pure, unprocessed, totally natural honey our bees created I am officially certain that it's one of nature's most precious offerings. Here's a couple shots of a full frame of perfectly capped honey. Dave is particularly pleased with himself and I'm just realizing we wore matching shirts.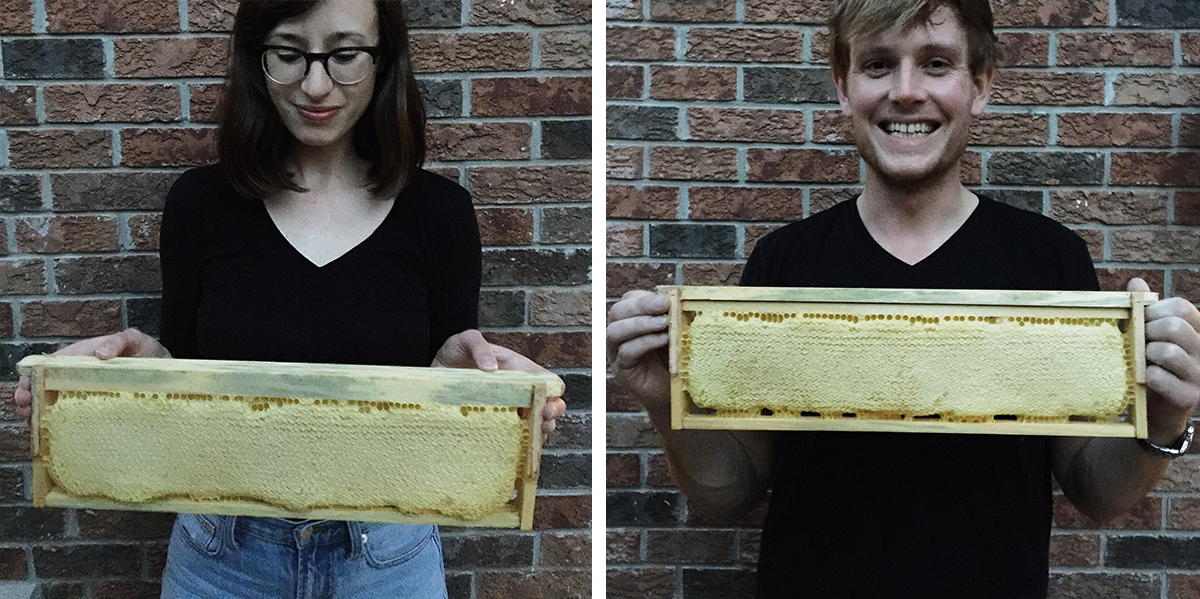 EVENTS
During University I worked at a high-end golf course in the banquet hall as a server and occasional bar tender. I saw A LOT of weddings take place and since then I've personally been to over 10 weddings as a guest or member of the bridal party. They have all been beautiful in their own way and it's a pleasure to have the opportunity to celebrate people we love who are in love, party with our other friends and get our dance on. But I've never really been able to envision Dave and I getting married in any of the scenarios we experience.
I always wanted to get married at the farm I grew up on but after my parent's sold it I figured that dream was way past the point of no return. That is, until last weekend when we had the pleasure of attending our friends (and new neighbours!) wedding on a beautiful estate in the nearby countryside. Reality check, we're not engaged and after two years of house renovations, there is zero budget, but maybe, just maybe, one day it will happen. I mean, a girl can dream right? Anyway, here are some shots from the beautiful day.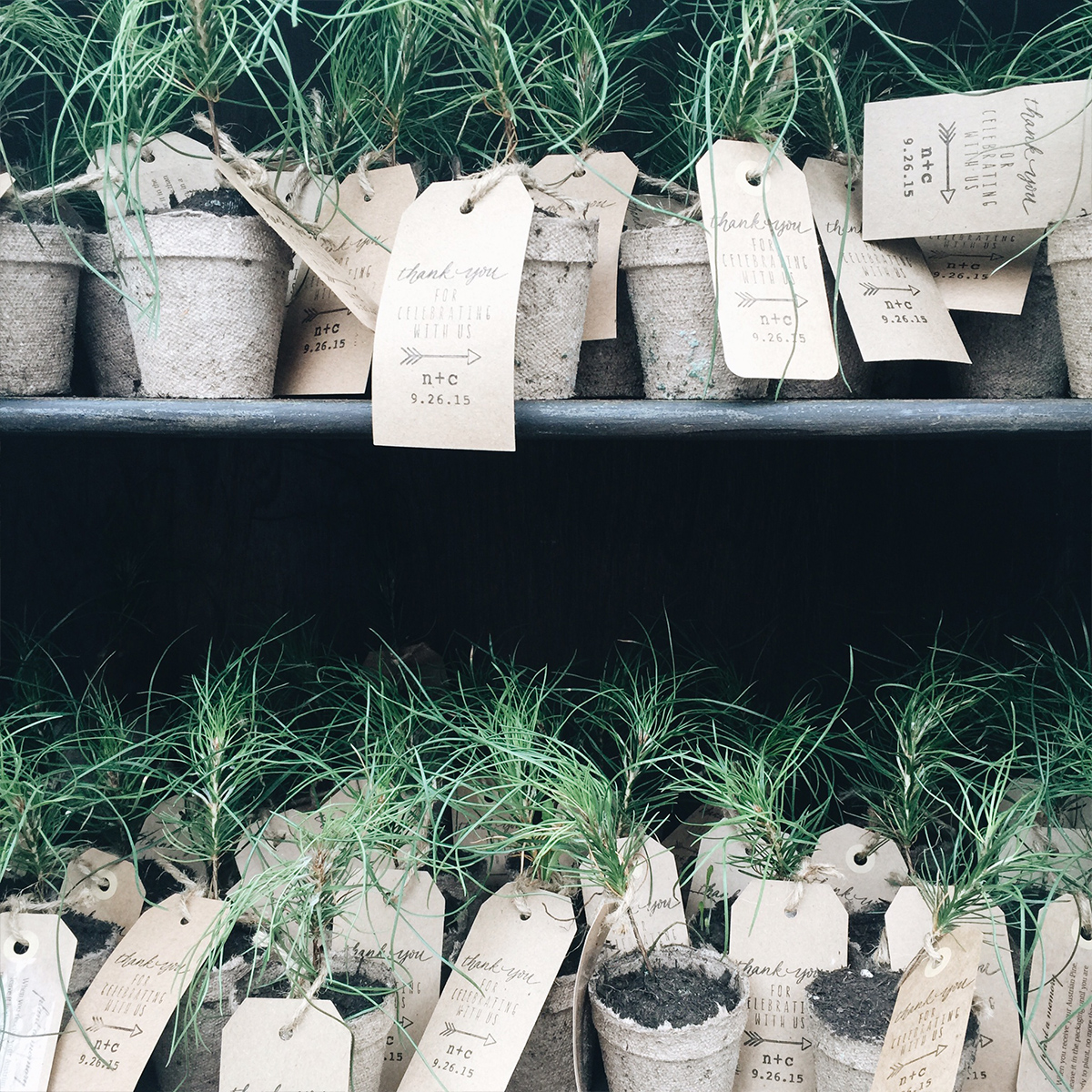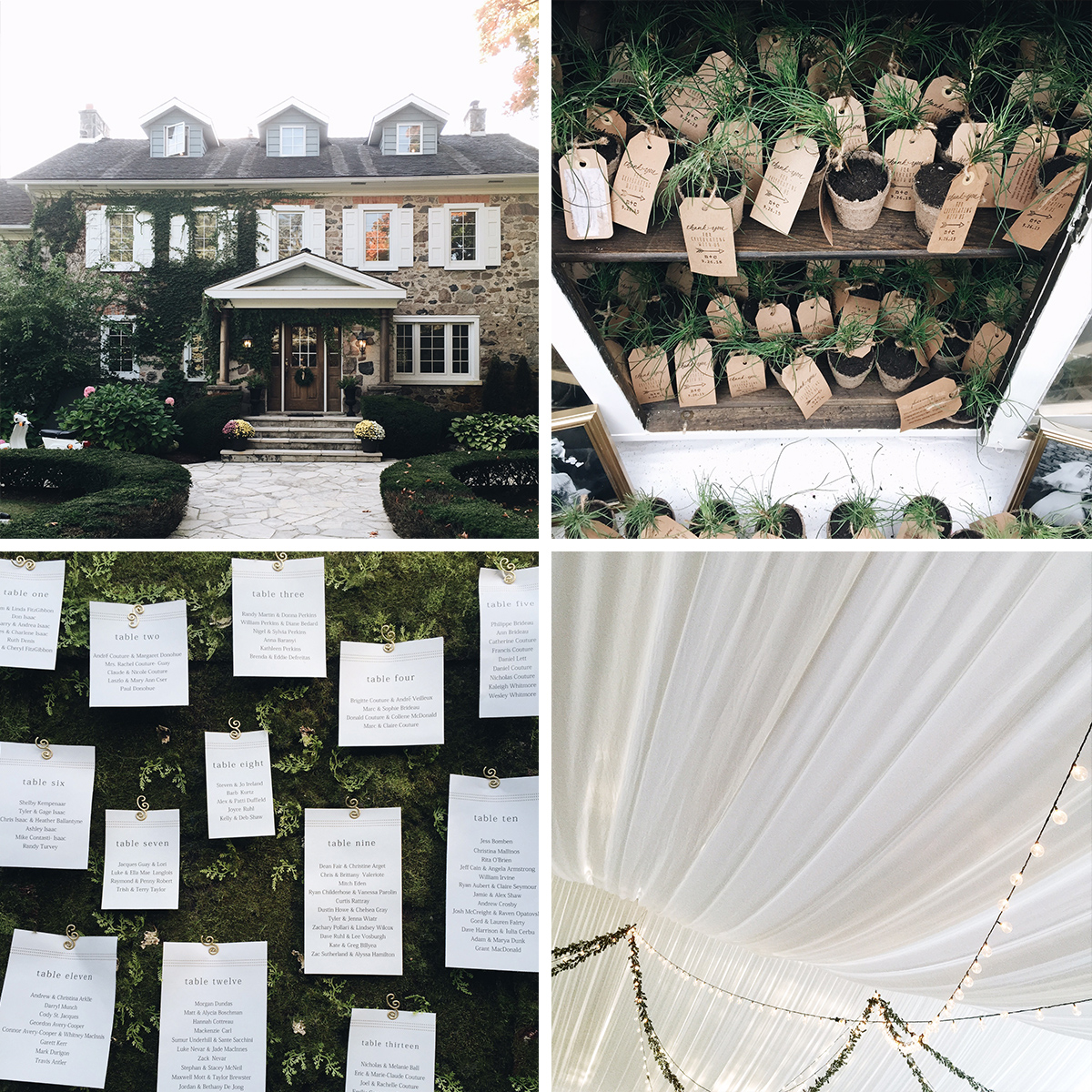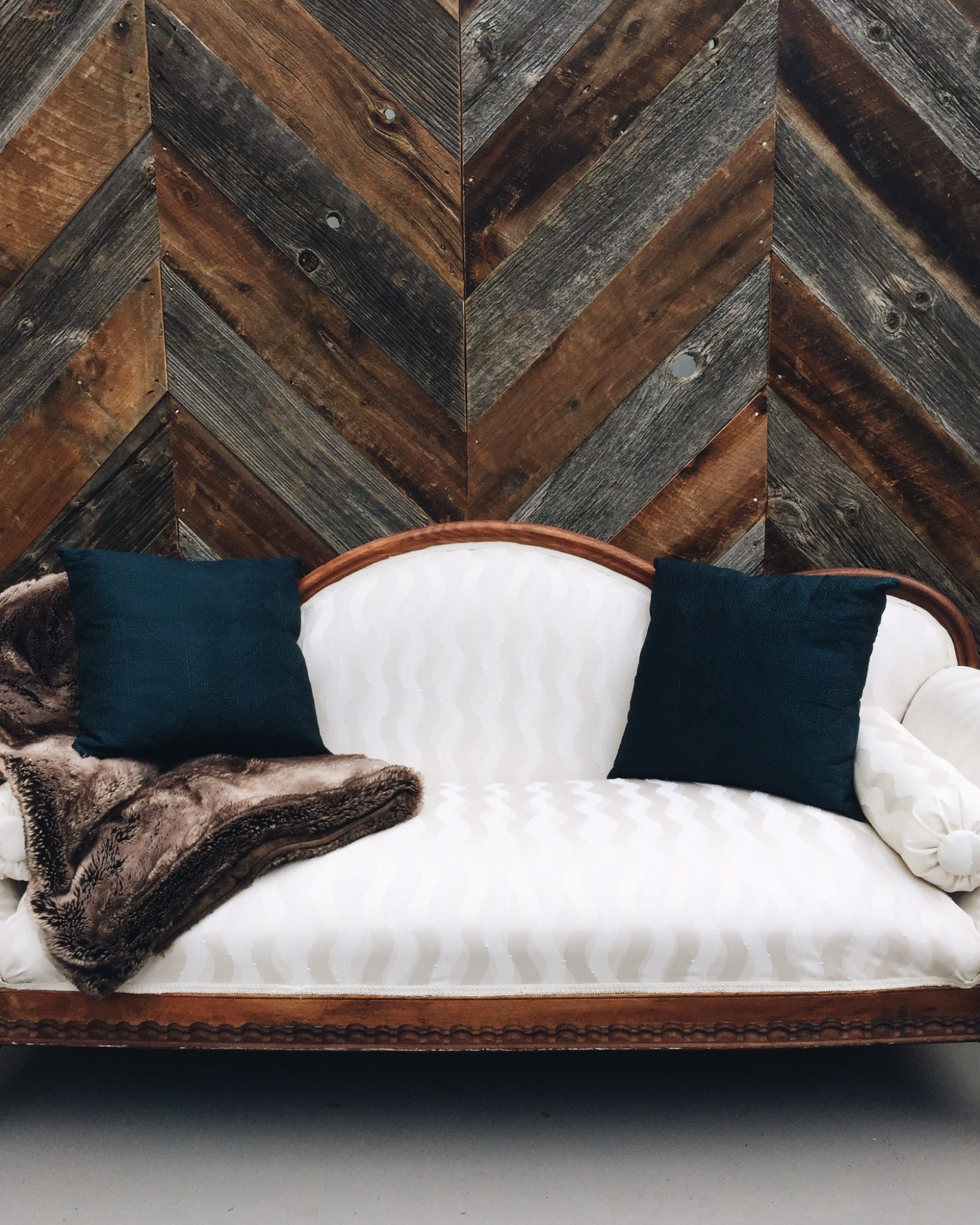 MOST LIKED
I often get asked by friends what my 'most-liked' photos are on Instagram so I thought I'd add a little section to these monthly vibes. I find it really interesting to look back at images that were successful, note when I posted them and remember whether or not I thought it would do as well as it did.
Most Liked on Instagram: Posted on Sunday, September 13th, 2015 at 3:30pm. Hearted 918 times.
Simple flower still-lives are some of my favourite photos to take and to see on Instagram and I think it's safe to say that goes for most of my followers too. I didn't know this one would be such a hit but I loved the light and colours in it.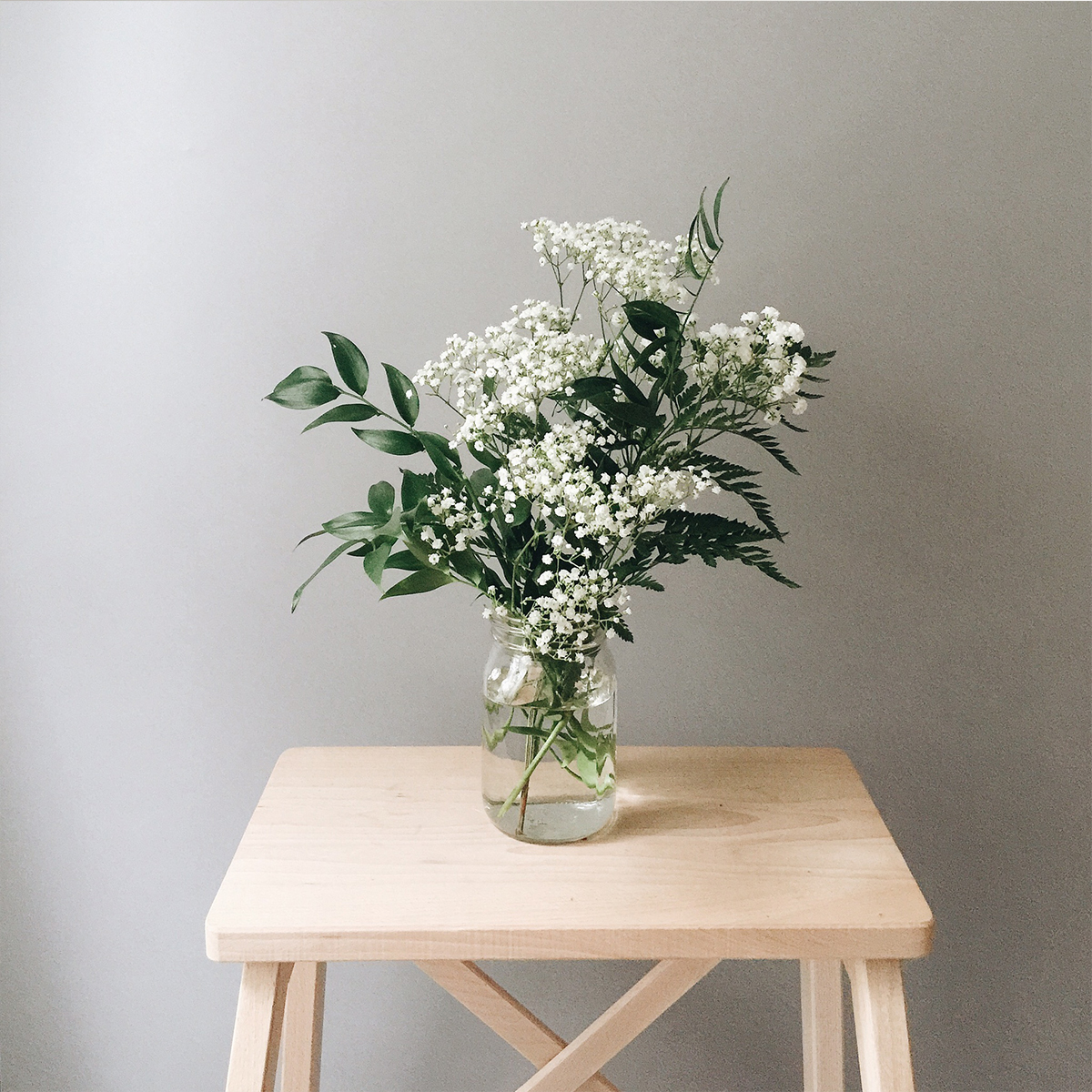 2nd Most Liked on Instagram: Posted on Tuesday, September 15th, 2015 at 4:00pm. Hearted 903 times.
I had a good feeling that this photo would be a hit since the post was well received and the image had been repinned a lot already. I think the timing was just right for some gentle Fall style to start filtering into the feed and every time I post these boots people get excited.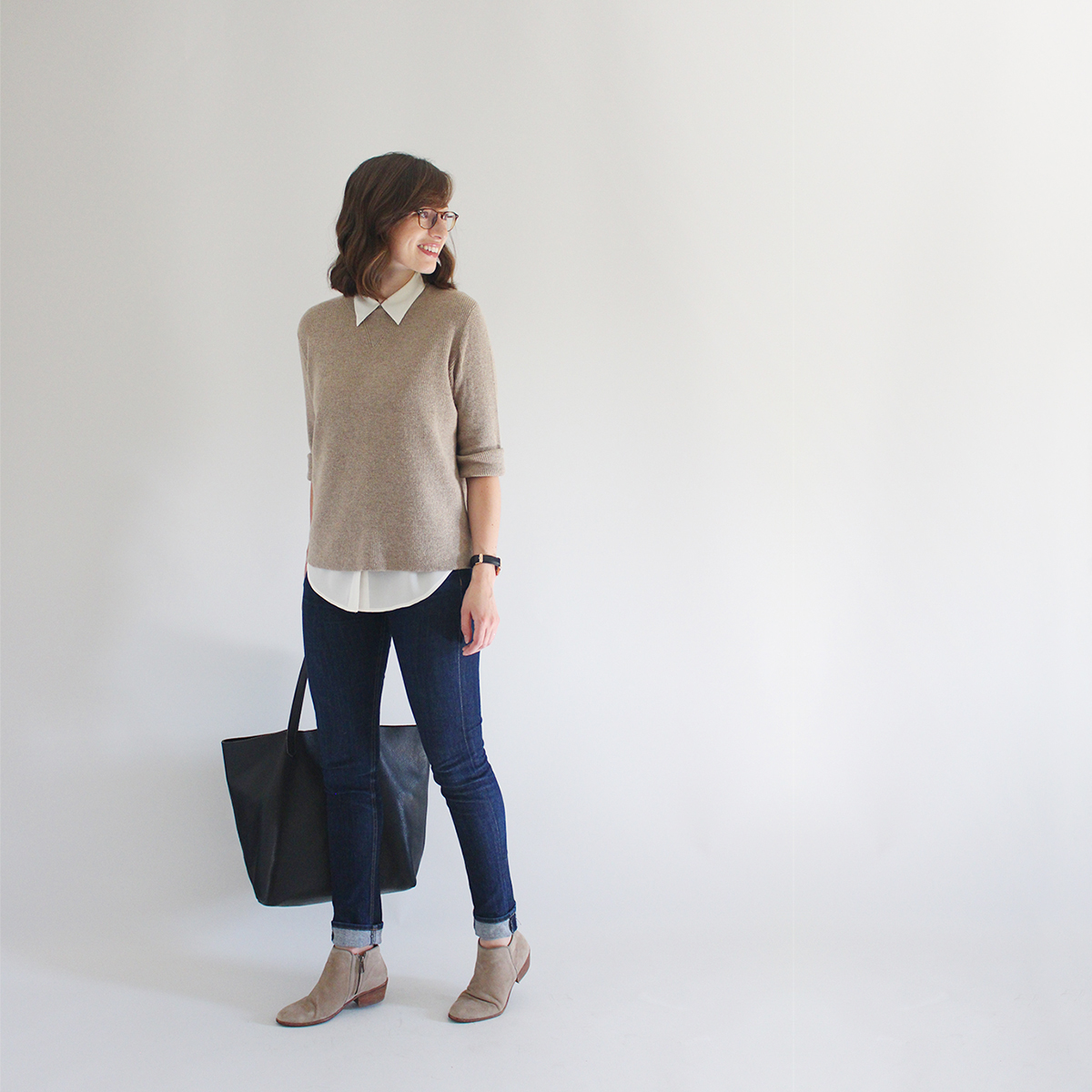 ---
So that was September in a nutshell! Tomorrow I'm heading to Montreal for a dear friend's bachelorette weekend and I am SO excited! Last time I visited it was a disturbingly cold January weekend so I'm looking forward to not losing feeling in my extremities on this trip. Follow along on Instagram (@leevosburgh) if you're interested!
Oh, and don't you worry, my Fall Foundation Closet is well on it's way! Sneak peek: This tunic just arrived and I am swooning over how perfect it is. You can expect the fist official post on October 12th!