These days all I want to do is curl up with a good book, a furry friend and a mug of warm apple cider. The cozy winter feels are coming on strong right now and I'm in no mood to deny them!
With the the holidays ahead, there is hopefully some down time (or at least some travel time) in your future, which can be a great opportunity to get back into a reading or listening rhythm.
Earlier this year I shared a post about some books and podcasts that I'd been enjoying and thought this would be the perfect time to share another instalment in the series. So let's take a peek!
---
For my initial recommendations on books (lots of memoirs and Canadian fiction) and podcasts (educational, business, just for fun and social awareness) do take a look at Reading & Listening Lately | 1.
---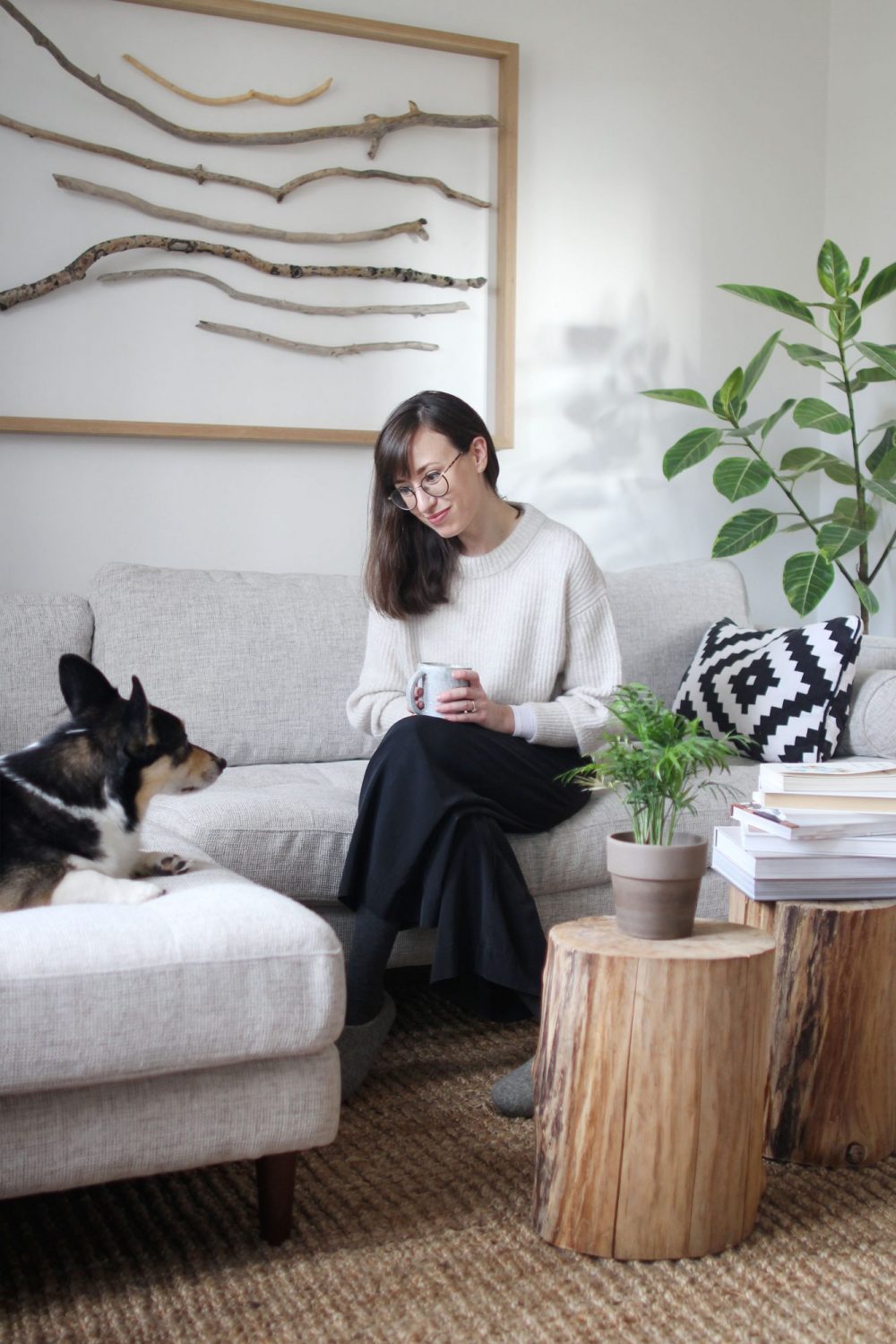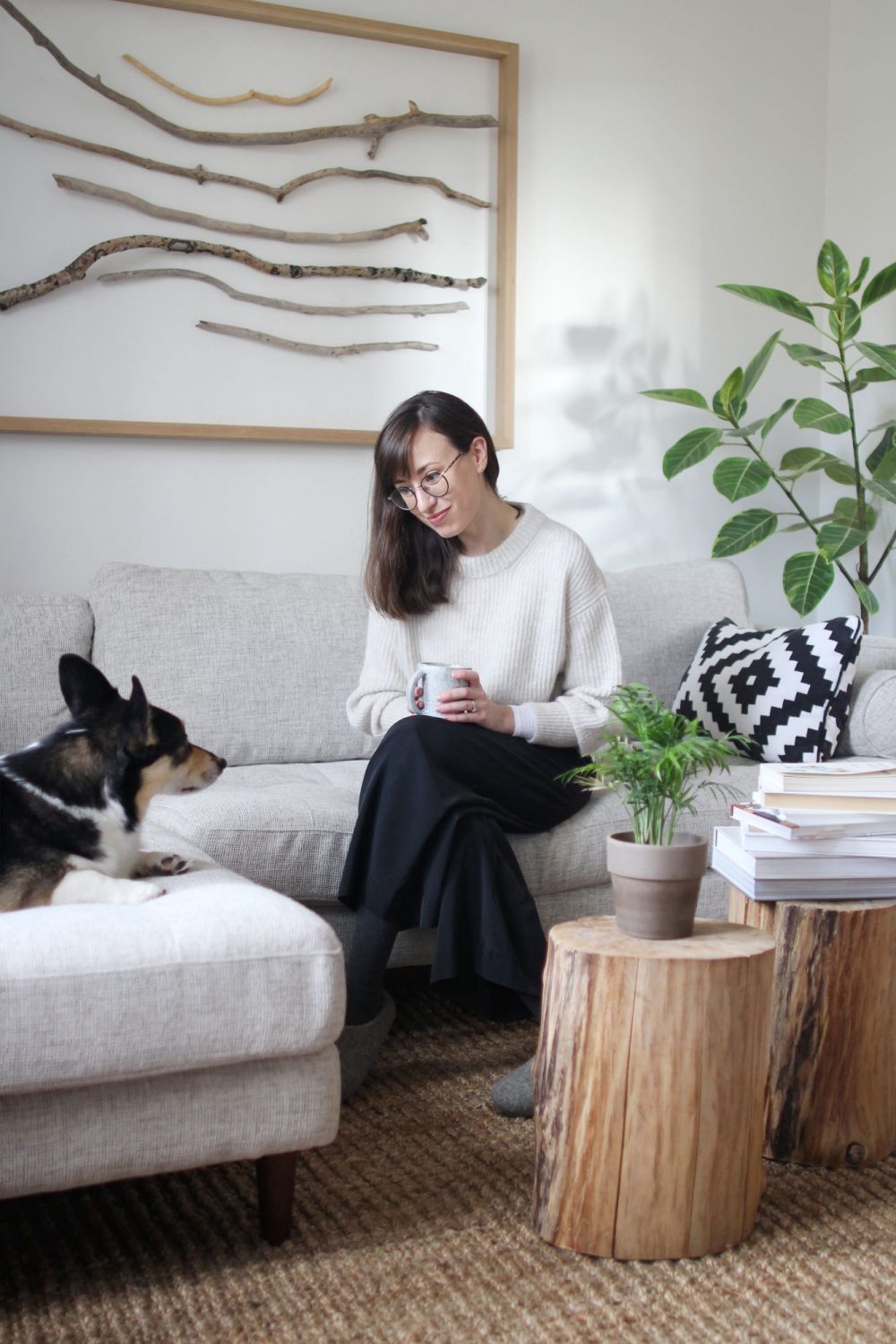 ---
A FEW BOOKS I'VE ENJOYED RECENTLY
---
As I mentioned in my first instalment, I'm more of an audio-book listener than a paperback reader. Honestly, I should probably just call this series 'Listening Lately' lol. Of course I love turning a real page (and still do on occasion) but find I'm able to get through more books by listening to them. I also love being able to multi-task and since I work alone mostly, it's nice to have some company.
I've been using Audible for a while now but a reader recommended Libby (thanks Darby!), which is an app that lets you check out any audio or ebook from your local library. I haven't tried it out yet but it sounds awesome!
For each of my recent reads I've included of few of my own thoughts and borrowed a quick synopsis from Amazon. Now onto the books!
---
---
WOMAN OF COLOR by LATONYA YVETTE
I've been a longtime follower of LaTonya's (@latonyayvette) and couldn't wait to pick up a hard copy of her first book. I love how she intertwined her personal story with thoughtful notes on style, archival photos and interviews with other important women in her life. It was a heartfelt read, full of sentiments I've saved for later, and so nice to get to know LaTonya more. While reading this summer, I'd slip onto the patio with a blanket and coffee on Sunday mornings to savour each chapter.
LaTonya Yvette, the blogger and stylist behind the eponymous site, is unapologetically candid about life's trials, including motherhood, love, death, and racism. Her first book, Woman of Color, is part memoir, part lifestyle guide—packed with moving essays, gorgeous original and archival photographs, and practical style and beauty advice. At the very heart, though, it's about LaTonya's experience growing up as a woman of color in Brooklyn.
---
GATHERING MOSS by ROBIN WALL KIMMERER
After thoroughly enjoying Robin Wall Kimmerer's Braiding Sweetgrass, I couldn't wait to tuck into Gathering Moss. Dave and I listened to the audio book while we were out west, which was the ideal setting for it. We loved learning about the history of moss and its critical role throughout ecosystems everywhere. A great read that's short in pages but dense with knowledge and insight. Perfect for any nature lover you may know.
Living at the limits of our ordinary perception, mosses are a common but largely unnoticed element of the natural world. Gathering Moss is a beautifully written mix of science and personal reflection that invites readers to explore and learn from the elegantly simple lives of mosses.
---
WHERE THE CRAWDADS SING by DELIA OWENS
This was one of my favourite fiction reads of the year and I really didn't want it to end. The story is a beautiful but agonizing tale of isolation, nature, self-reliance, prejudice, love and our intrinsic longing for acceptance. It kept me on the edge of my seat and I can't wait to see the movie adaptation that Reese Witherspoon is producing!
Where the Crawdads Sing is at once an exquisite ode to the natural world, a heartbreaking coming-of-age story, and a surprising tale of possible murder. Owens reminds us that we are forever shaped by the children we once were, and that we are all subject to the beautiful and violent secrets that nature keeps.
---
Many of the folks I look up to in business have recommended this book. Dave and I have been listening to it together and it has reaffirmed some of our existing philosophies and has also inspired new ways to extend the concept of essentialism further. "If it isn't a clear yes, then it's a clear no." has become a regular mantra in our house when we're debating everything from a new work opportunity or even just agreeing to Friday night plans.
The Way of the Essentialist isn't about getting more done in less time. It's about getting only the right things done. It is not a time management strategy, or a productivity technique. It is a systematic discipline for discerning what is absolutely essential, then eliminating everything that is not, so we can make the highest possible contribution towards the things that really matter.
---
---
This book, based on true events, had been on my list for a while. I'd heard it was a tough one to delve into (it centres around sexual assault) but my sister-in-law's review convinced me to push through. I just finished it over the weekend and I'm still processing the many different perspectives, considerations and characters that the book explores. It's beautifully written and if you enjoyed Educated by Tara Westover, you might consider adding this one to your list.
Acerbic, funny, tender, sorrowful and wise, Women Talking is composed of equal parts humane love and deep anger. It is award-winning writer Miriam Toews' most astonishing novel to date, containing within its two short days and hayloft setting an expansive, timeless universe of thinking and feeling about women–and men–in our contemporary world.
---
THE TESTAMENTS by MARGARET ATWOOD
---
Of course, I had to jump on this one! It was just as gripping as promised and even more satisfying than I'd dared to hope for. I stayed up way too late on several occasions, desperate to know what was coming! If you're at all inclined towards audio books, this will be a particularly special listen as the characters are expertly narrated.
More than fifteen years after the events of The Handmaid's Tale, the theocratic regime of the Republic of Gilead maintains its grip on power, but there are signs it is beginning to rot from within. At this crucial moment, the lives of three radically different women converge, with potentially explosive results.
---
All of these books are available from Amazon (linked below) but consider supporting your local bookstore, borrowing from a friend or trying the library (or Libby) first.
---

---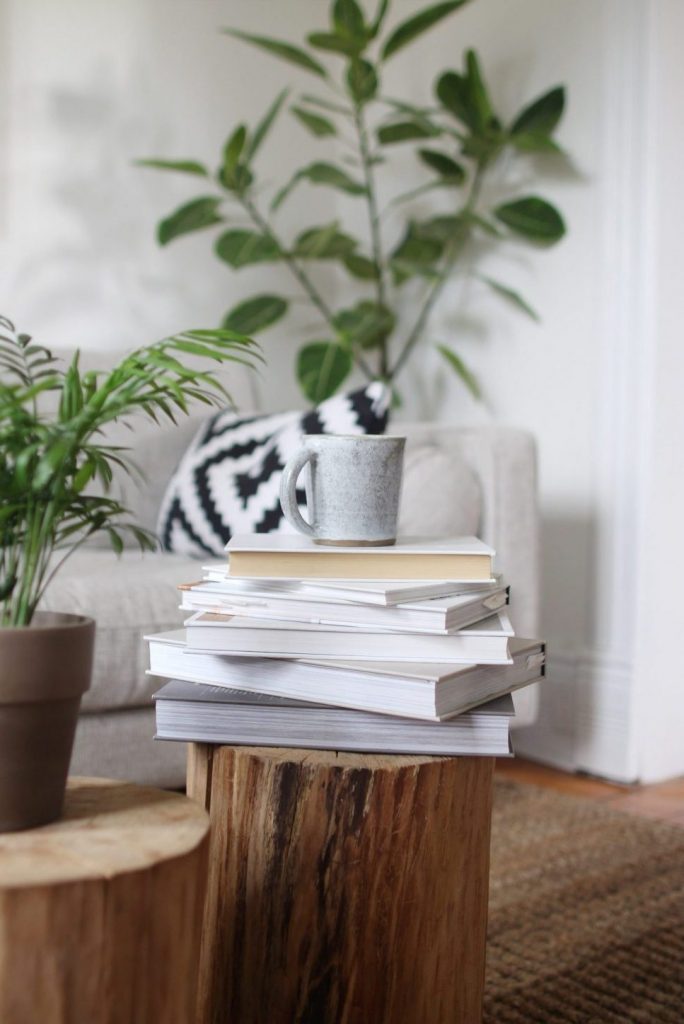 ---
MORE BOOKS ON MY LIST:
BIG MAGIC by ELIZABETH GILBERT
(I started this one and couldn't seem to get into a consistent groove with it but I haven't given up!)
MORE THAN ENOUGH by ELAINE WELTEROTH
THE DUTCH HOUSE by ANN PATCHETT
DAPPER DAN MADE IN HARLEM by DANIEL R. DAY
THIS IS WHAT I KNOW ABOUT ART by KIMBERLY DREW
THE SILENT PATIENT by ALEX MICHAELIDES
(I just started this one and it's already quite intriguing.)
---

---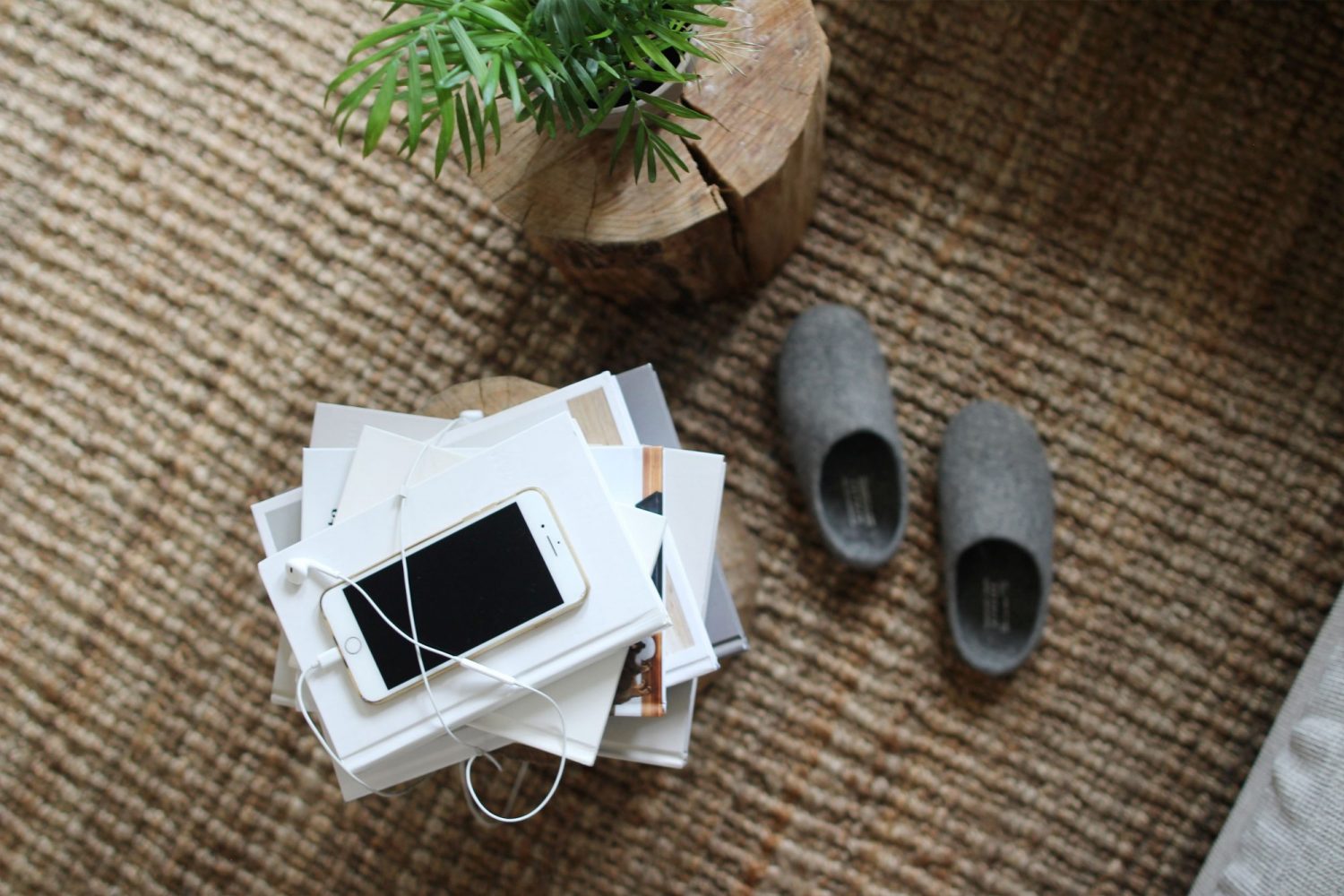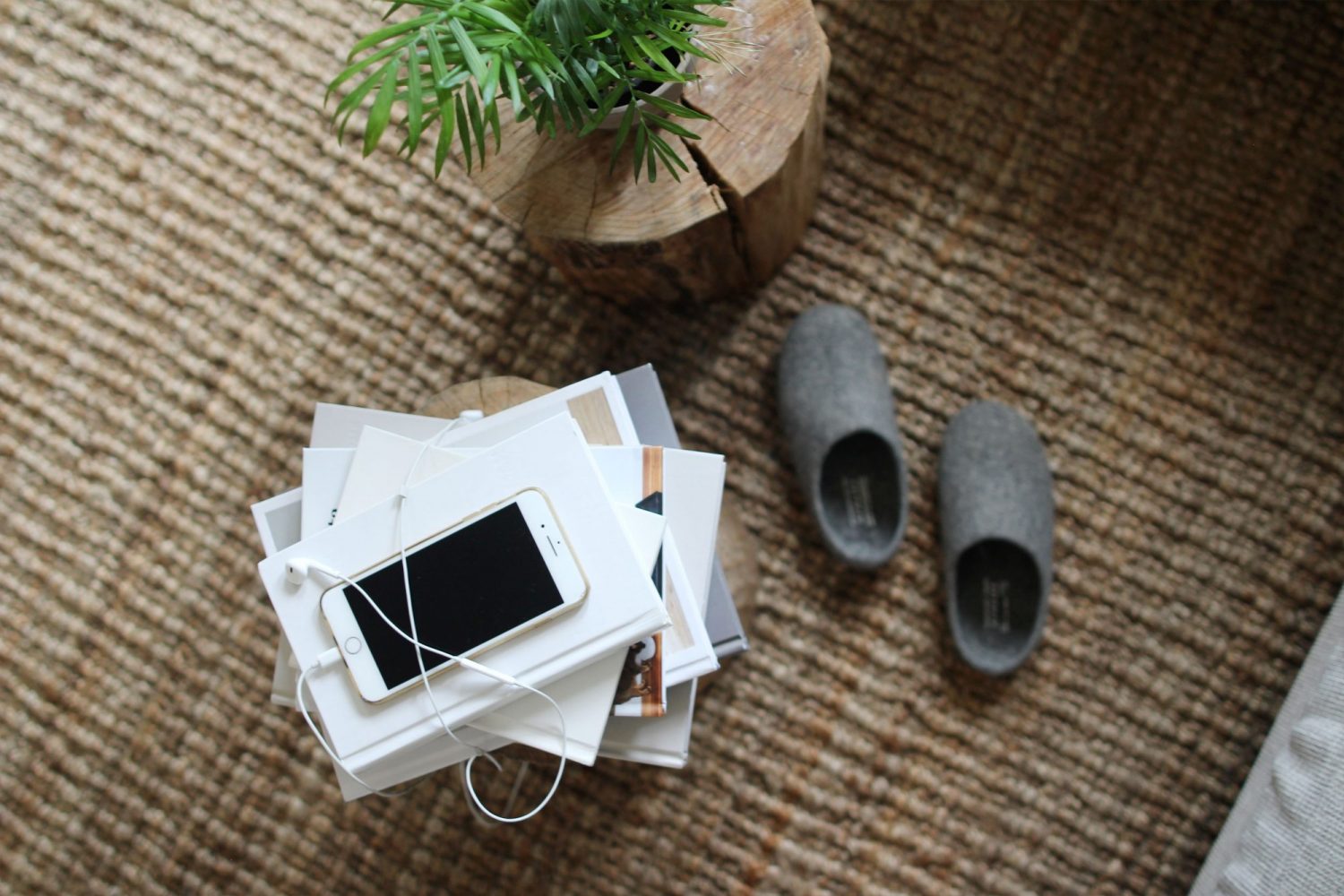 ---
PODCASTS
---
I'm a big podcast listener and enjoy a medley of genres from true crime to pop culture to business insights to myth busting and lots of others in between. From last time, I still listen frequently to the following ones (linked to Spotify):
---
---
A COUPLE OF NEW ONES I'VE ENJOYED
I've shared my thoughts and borrowed a synopsis from the podcast descriptions on Spotify.
---
---
ALL MY RELATIONS by MATIKA WILBUR & ADRIENNE KEENE
I'm so grateful that this podcast exists. Hosts Matika Wilbur and Adrienne Keene and their guests do a wonderful job of exploring and uplifting many different perspectives and voices within Native communities today. From Native appropriation to Indigenous feminism and fashion to food sovereignty and DNA testing, this podcast is a prime opportunity to listen and learn.
All My Relations is a podcast hosted by Matika Wilbur (Swinomish and Tulalip) and Adrienne Keene (Cherokee Nation) to explore our relationships— relationships to land, to our creatural relatives, and to one another. Each episode invites guests to delve into a different topic facing Native American peoples today. We keep it real, play some games, laugh a lot, and even cry sometimes.
---
LIFE WILL BE THE DEATH OF ME by CHELSEA HANDLER
I loved Chelsea Handler's memoir of the same title so I was excited to give the podcast a listen. When it comes to Handler's particular brand of biting wit this podcast delivers just that, alongside a healthy dose of humility and vulnerability. It brought the book to life even more and exposed a kinder side to one of my favourite comedians.
Listen to Chelsea Handler's first ever podcast series featuring candid, hilarious conversations about her life, her work and where she's headed next. The series is an entertaining, raw, smart, funny, heartbreaking and honest memoir of Chelsea's life changing year of self-discovery, healing and growth.
---
I started listening to this one during the summer and was instantly hooked. There are lots of lighthearted moments amongst some tough personal stories giving listeners an opportunity to learn more about what life behind bars is really like. I think this podcast is doing a great job of debunking some of the misconceptions there are around prison life and those that find themselves incarcerated.
Ear Hustle brings you the daily realities of life inside prison shared by those living it, and stories from the outside, post-incarceration. The podcast is a partnership between Nigel Poor, a Bay Area visual artist, and Earlonne Woods, formerly incarcerated at San Quentin State Prison, and was co-founded with former San Quentin resident Antwan Williams.
---
Jenna Kutcher is a household name in the IG world of business coaching so I had high hopes that this podcast would be riddled with gems of advice, which it most certainly is. While at times this one tends to lean a little bit sensational for me, it's clear that Jenna and her guests are very passionate about their work and the enthusiasm is contagious. I just pick and choose episodes based on the topics or the guests she has on and there are tons to choose from!
Week after week, host Jenna Kutcher brings you the the productivity tips, social media strategies, business hacks, and inspirational stories that can help YOU design your dream career. Jenna shares tangible tips and hacks that she used to become a self-made millionaire in photography, online courses, Instagram sponsorships, and navigating the world of being a #girlboss social media influencer.
---
---
THANKS FOR TUNING IN!
I hope this posts points you to some good options for the holidays.
---
NOW IT'S YOUR TURN! What have you been reading or listening to lately? I'd love to add a few more to my list for 2020.
---
I'll close with a couple of shots of my favourite reading buddies, assuming their positions on the couch!
---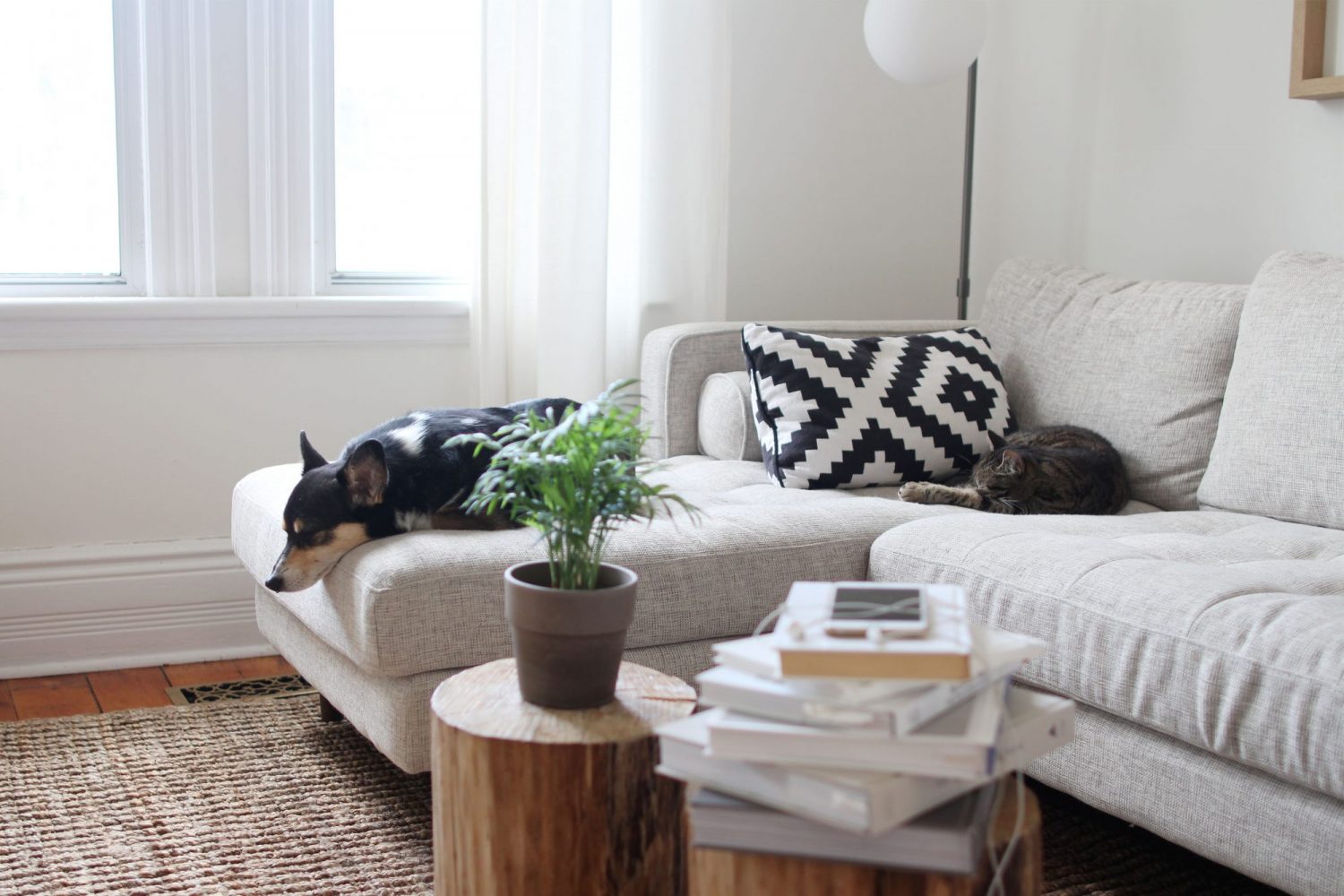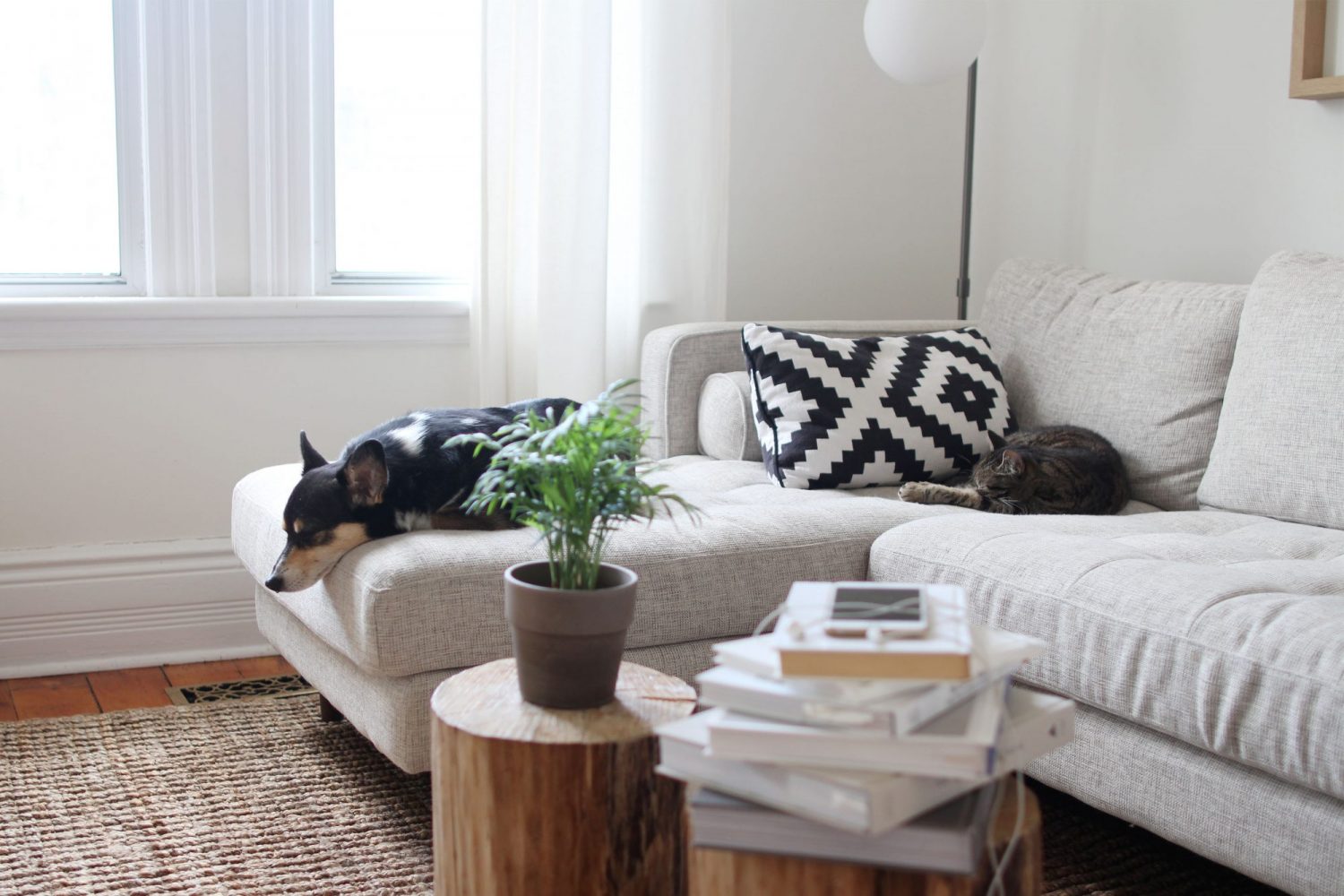 ---
SOURCES: GLASSES | SWEATER (gifted, wearing S)| FLORENCE PANT (wearing M Reg) | SLIPPERS (gifted) | WHITE LONG SLEEVE | COUCH (gifted) See this post for a review) | JUTE RUG (on sale!)| STUMPS (similar) | MUG (Similar) | BLACK & WHITE PILLOW (similar)
---
This post is not sponsored but contains affiliate links. When you shop via the links above I may make commission on a sale at no additional cost to you. Thanks for supporting Style Bee! All opinions are always my own.