If you're in Canada you're probably picking out a pair of stretchy pants for turkey feasting right now, but if you've already made that decision you might have a moment to peruse Madewell's 30% off sale that's happening this weekend (use code 'HIGHFALL'). I know our loonie is in a pathetic state but at least with 30% off it's almost on par (*sheds tear). But if you're in the US (or anywhere the dollar is decent for that matter) you're in for a treat! I don't often find Madewell's sale section overly compelling (mostly because my size is always gone) but this time there are tons of great fall staples and classics up for grabs in plenty of sizes too. I pulled together my faves from 6 Fall closet categories, in case you've been on the lookout for something just right to round out your style options. So here they are!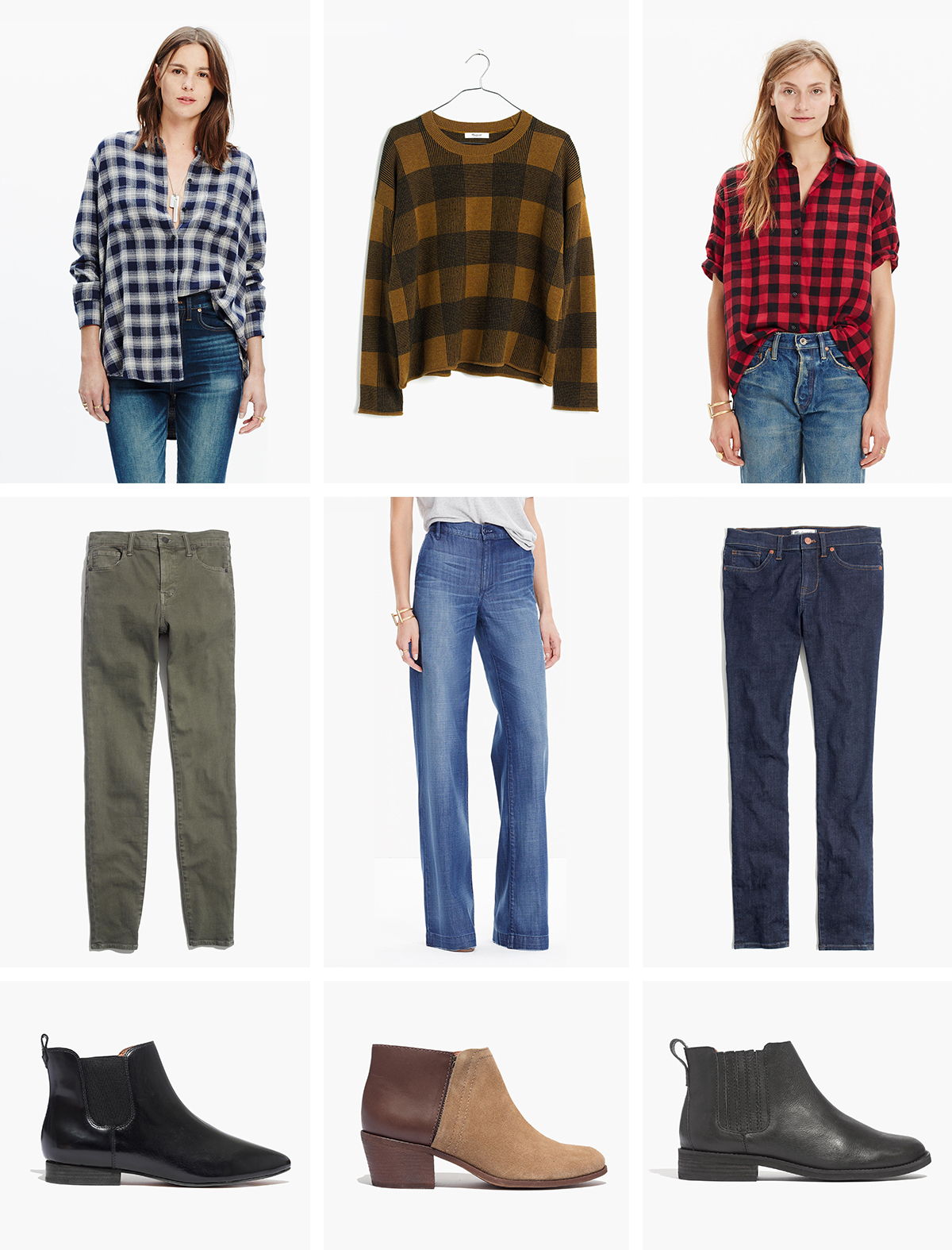 Plaid – I love plaid anytime but somehow it's most appropriate during the Fall. I'm not too choosey when it comes to plaid either. Checks, gingham and buffalo prints are all welcome here! Classic | Checked | Buffalo
Denim –  Denim is one of my favourite fabrics and when it's on sale it's even better! I'm feeling these muted green skinnies, LOVE these wide leg trousers and you can never go wrong with a classic dark wash. Garment Dyed | Wide Leg | Classic Skinnies
Boots – Yes, I know I've said my bit about Fall boots already (see it here) but when some of the best ones were included in the sale I just had to point it out! I also LOVE these loafers if you're not ready for the boot train just yet. Nico | Cait | Chelsea
---

---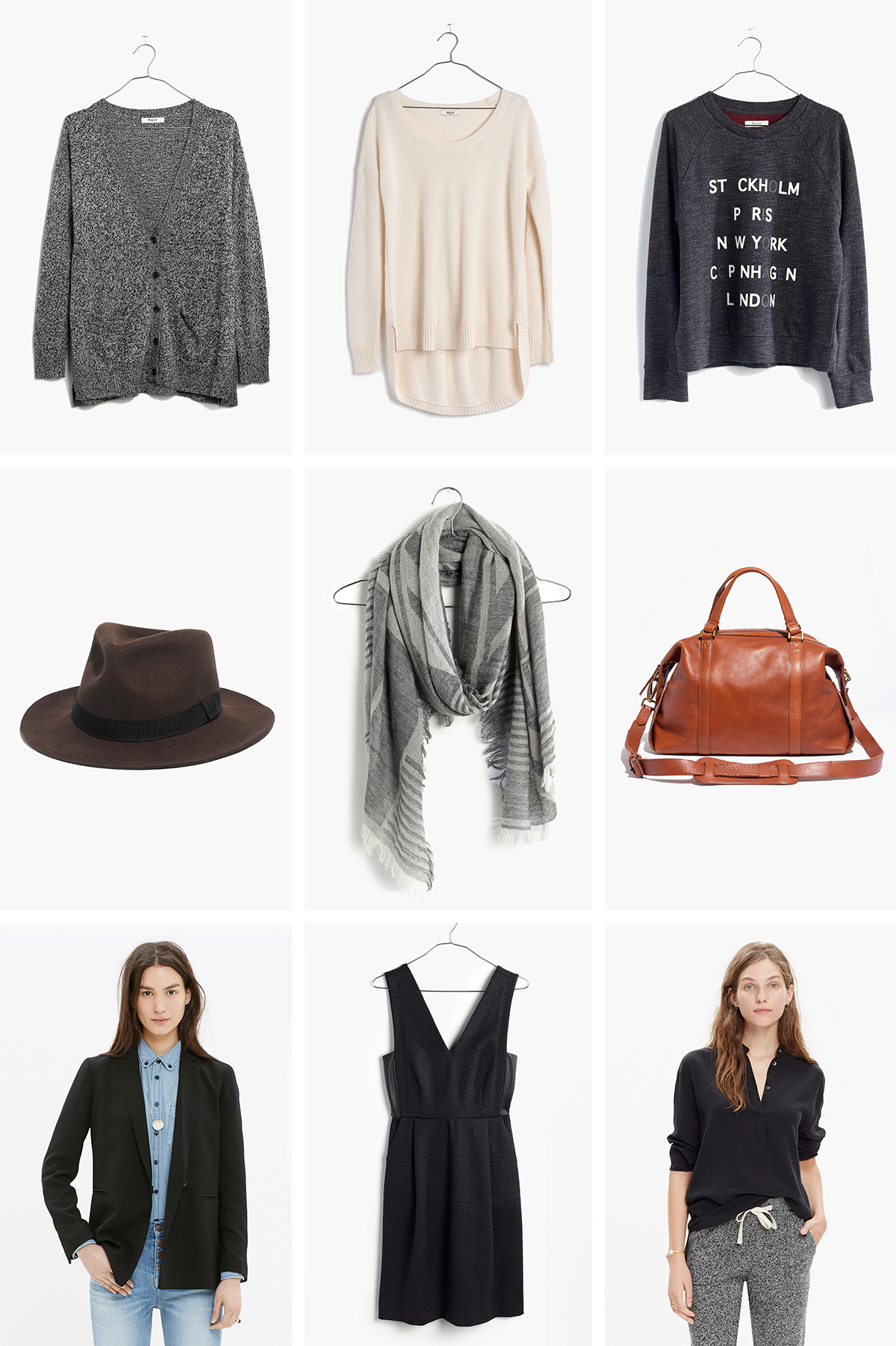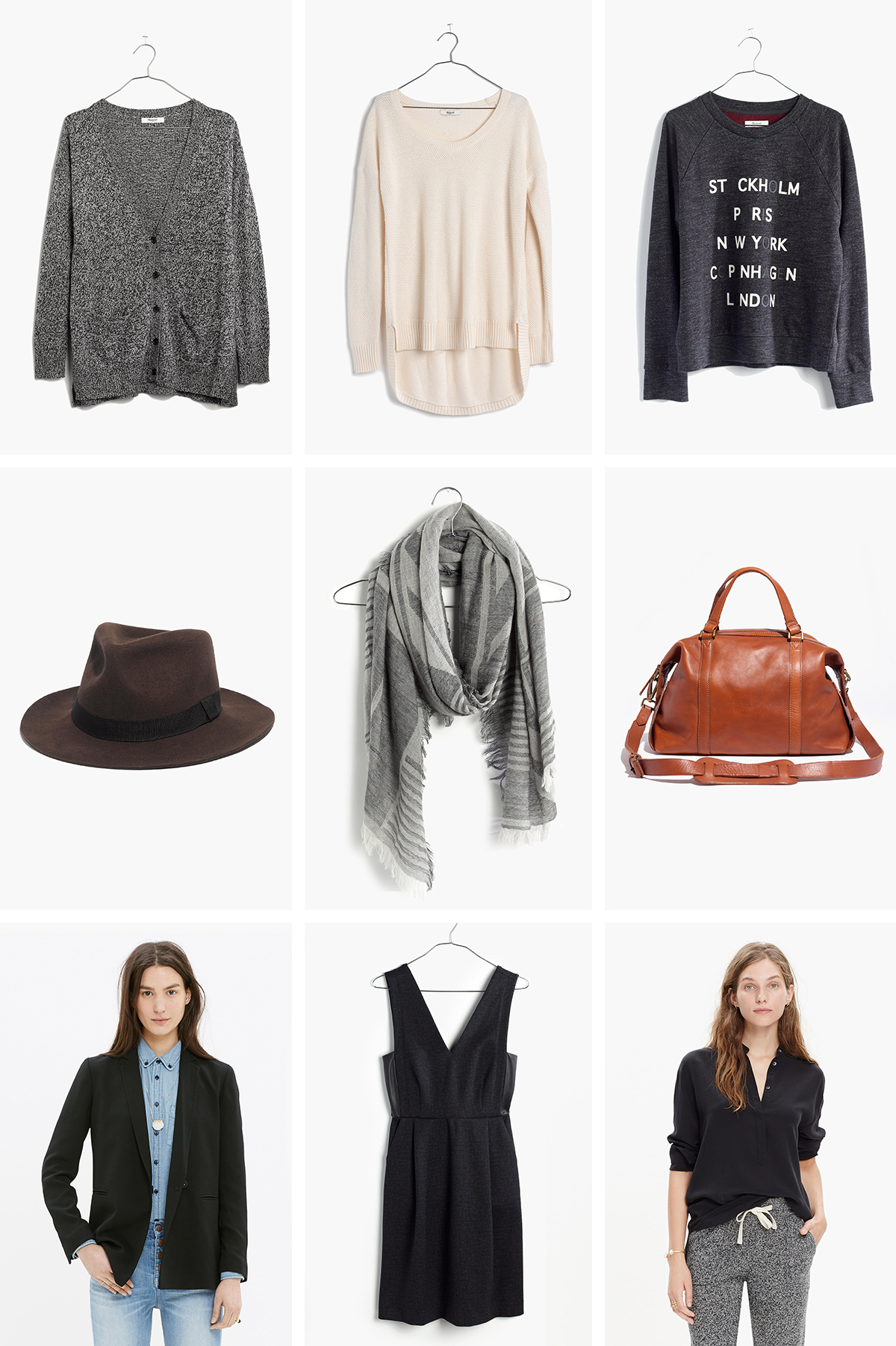 Sweaters – I know I'm supposed to be all "Less is More" and I am, believe me, but as far as I'm concerned this theory does not apply to sweaters. Well, at least I'm not as strict about it when it comes to sweaters! I love and live in Canada and her winters aren't getting any gentler. Grandpa Cardigan | Classic Cream | Graphic  | Funky Fringe
Accessories – These are honestly three of my favourite Madewell accessories and they somehow managed to all be in the sale! So lucky, that scarf is a perfect neutral to add some life to a low-key look. Scarf | Hat | Bag
Staples – Then of course there are the can't live without stables like a great black blazer, a cute little black dress (hello holiday parties!) and a silk tunic that's perfect for throwing over skinnies and under a big sweater. Blazer | LBD | Black Tunic
---

---
There are a couple other good sales on this weekend like 20% off at Hackwith Design House and 30% off over at J.Crew!
DON'T FORGET! You still have a chance to enter the lovely print giveaway from Oh The Sweet Things too! 
HAPPY THANKSGIVING FRIENDS!