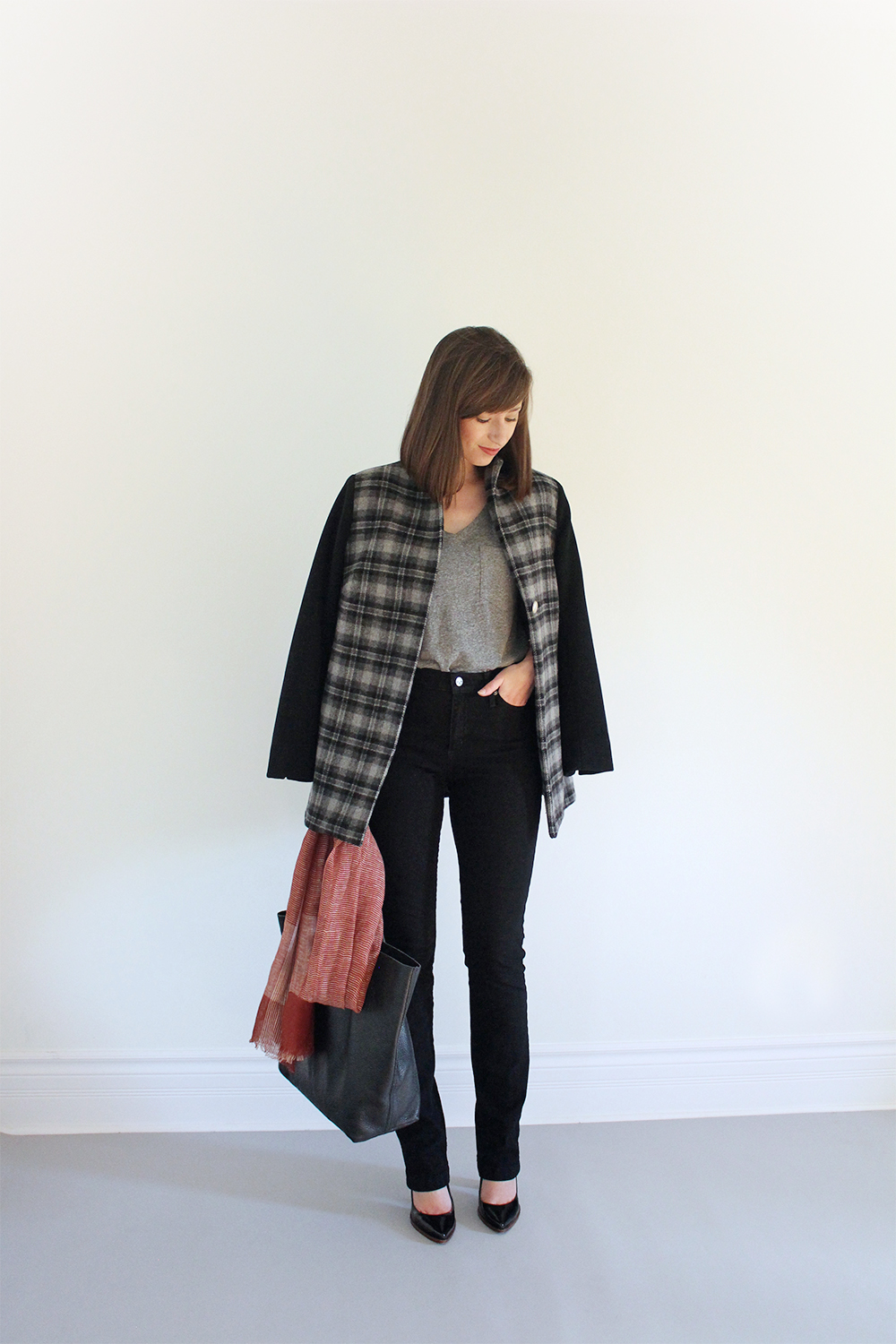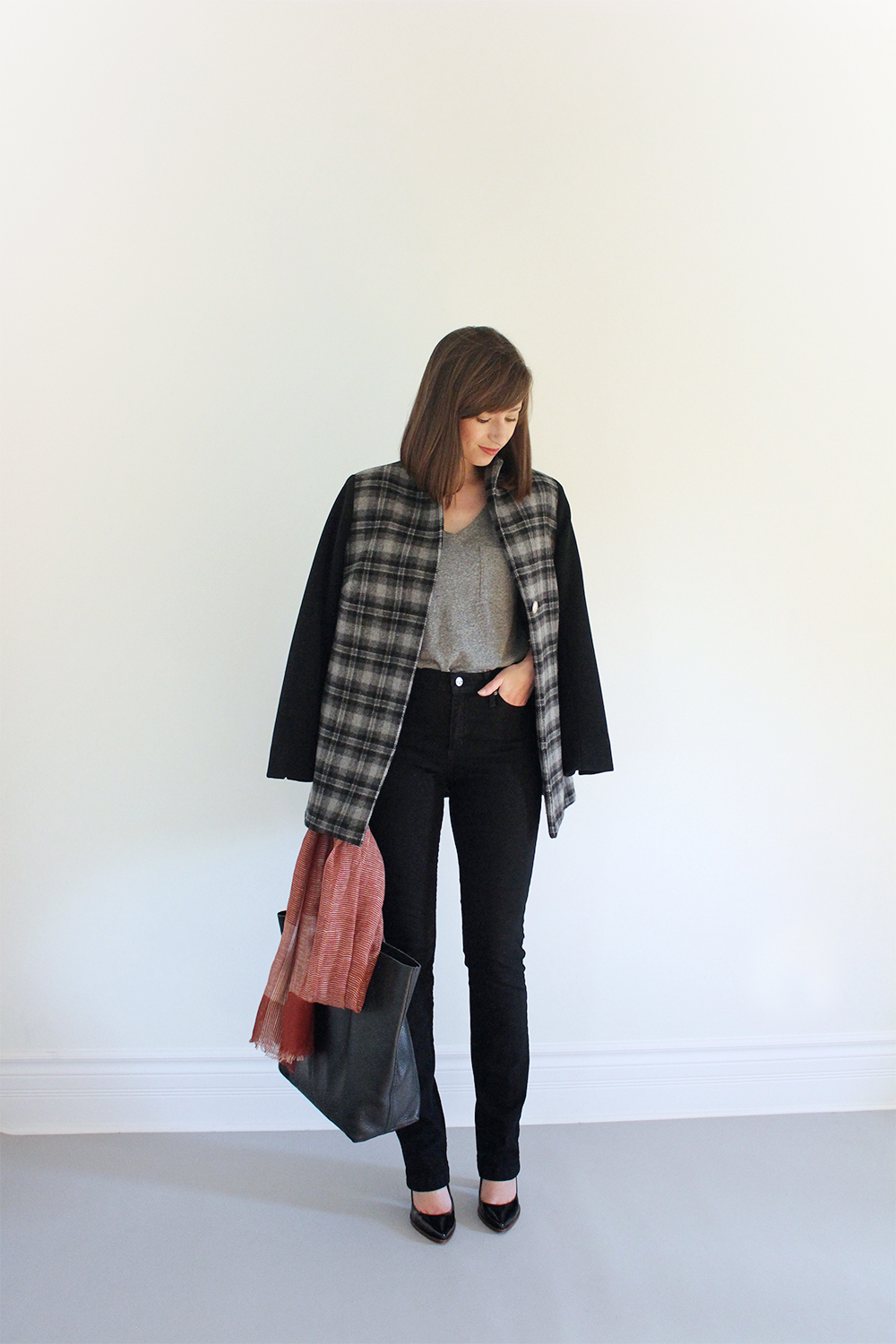 3 TIPS FOR 3 MINUTE STYLE
A major objective for my foundation wardrobes is to have a collection on hand that makes it super easy to throw together an outfit that looks and feels great. These are 3 things I try to keep in mind when I want to look effortlessly pulled together but have almost no time.
Go for a staple first: Everyone who loves casual chic style as much as I do knows the importance of a good t-shirt. One that feels and fits just how you like, washes up easy (aka: can be forgotten in the dryer without being ruined) and lends itself to just about any look. This v-neck from AMVI is just that t-shirt for me. It's a tiny bit thicker than my summer favourite from Everlane, which helps it stand up under sweaters, coats and cool breezes. It's a closet super hero!
Make it monochrome: Sticking to a very lean colour palette has been an indispensable tool in finding closet contentment for me. It might seem limiting or boring at first but once you realize how many more options you have when all your clothes match it suddenly feels the opposite. When I'm rushing I try to pull items that are all in the same colour way, which in this case was black and grey. Monochrome looks have visual consistency and continuity so even if your wearing something as simple as a t-shirt and jeans with a coat tossed over, you can still feel sophisticated.
Up your accessories: This look would work just as well with a pair of chucks but a sleek pump takes it up a style notch and suddenly broadens your options. I could wear this to a client meeting or to lunch with my financial adviser, whereas chucks might limit it to weekend wear or errand running. Now that the temps have cooled I always throw a scarf in my bag, or wrap it on the handle for an added touch of colour. Then it's there for when I inevitably get cold.
So there you have my 3 tips for 3 minute style! Do you have any tricks for pulling a look together when you're short on time?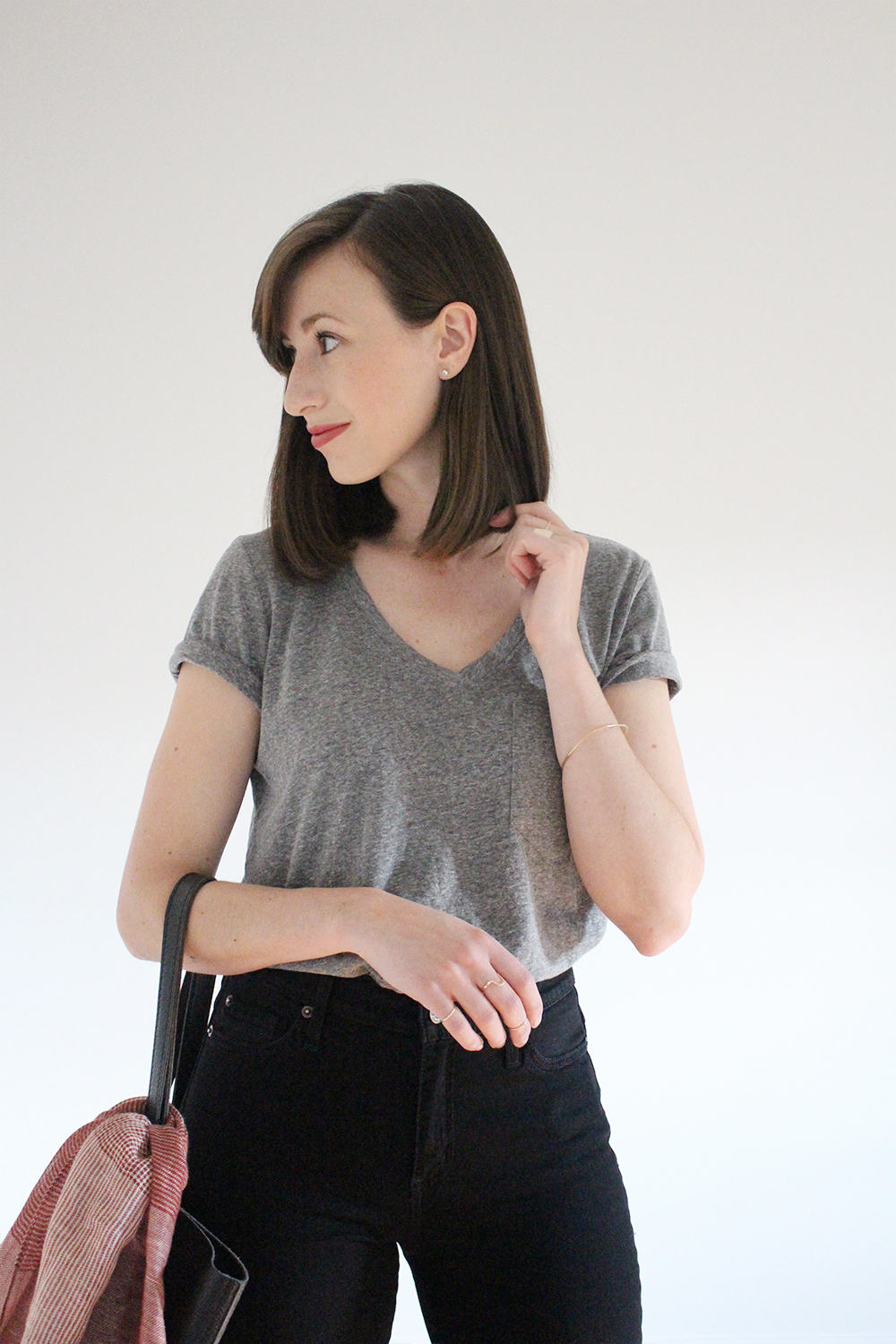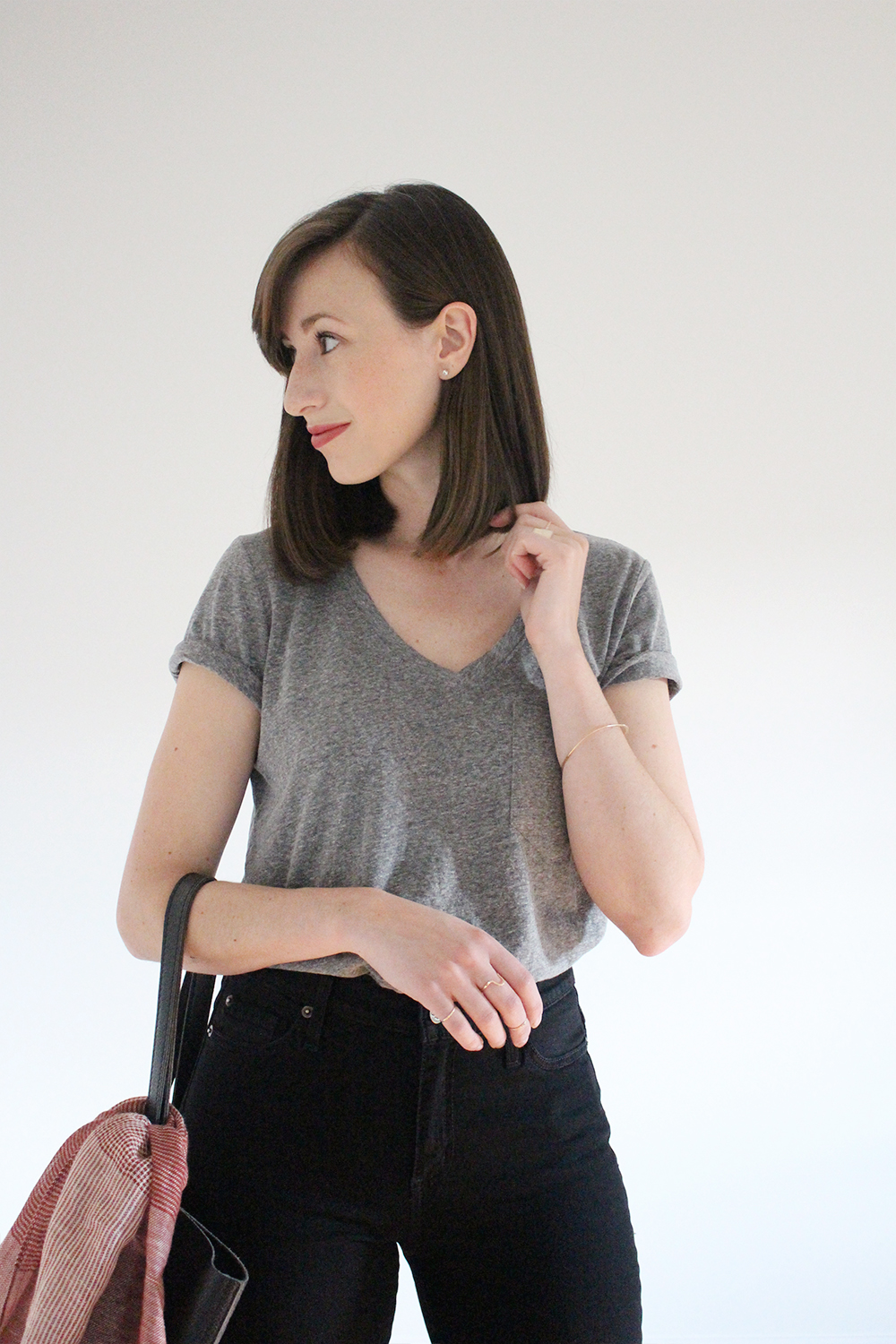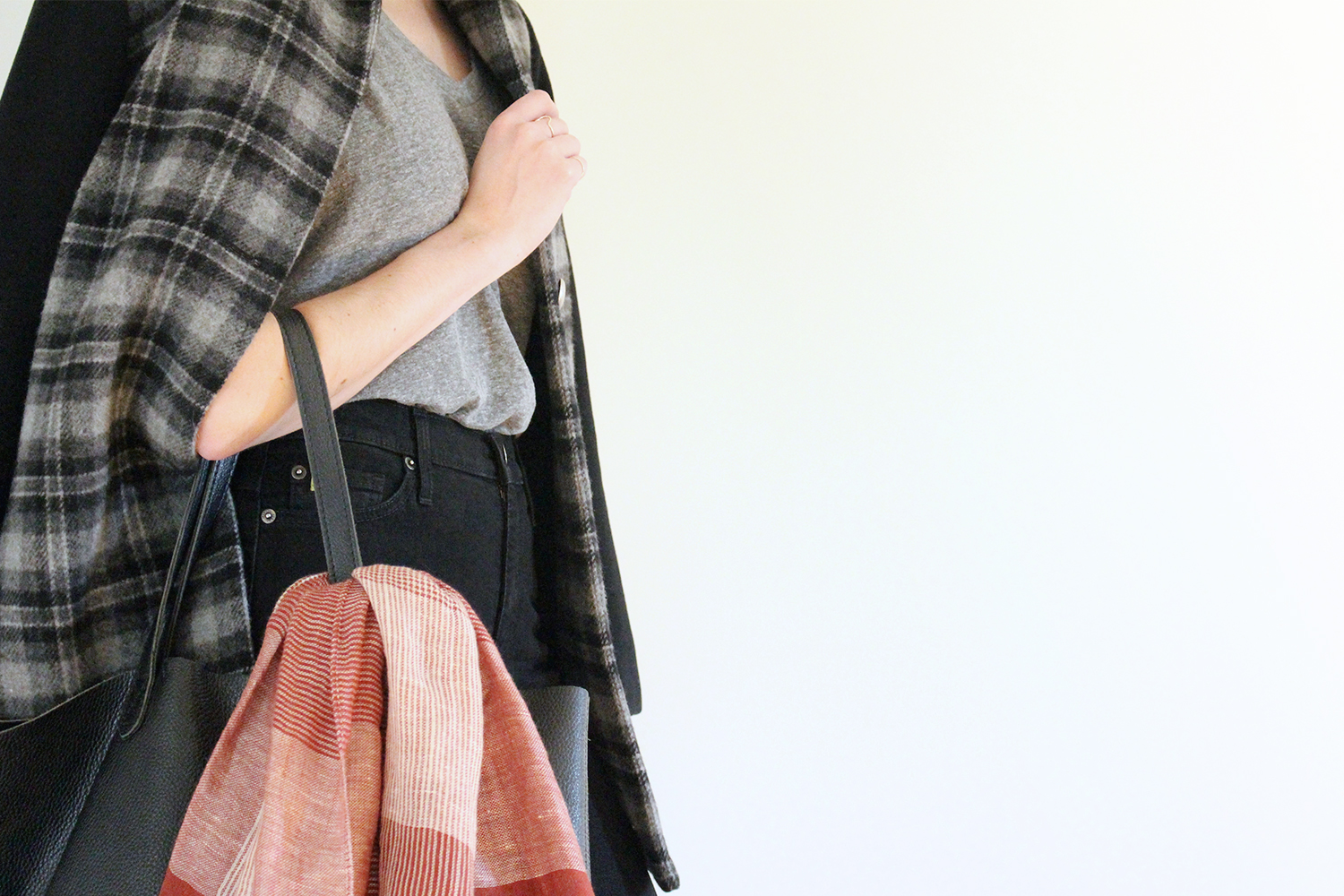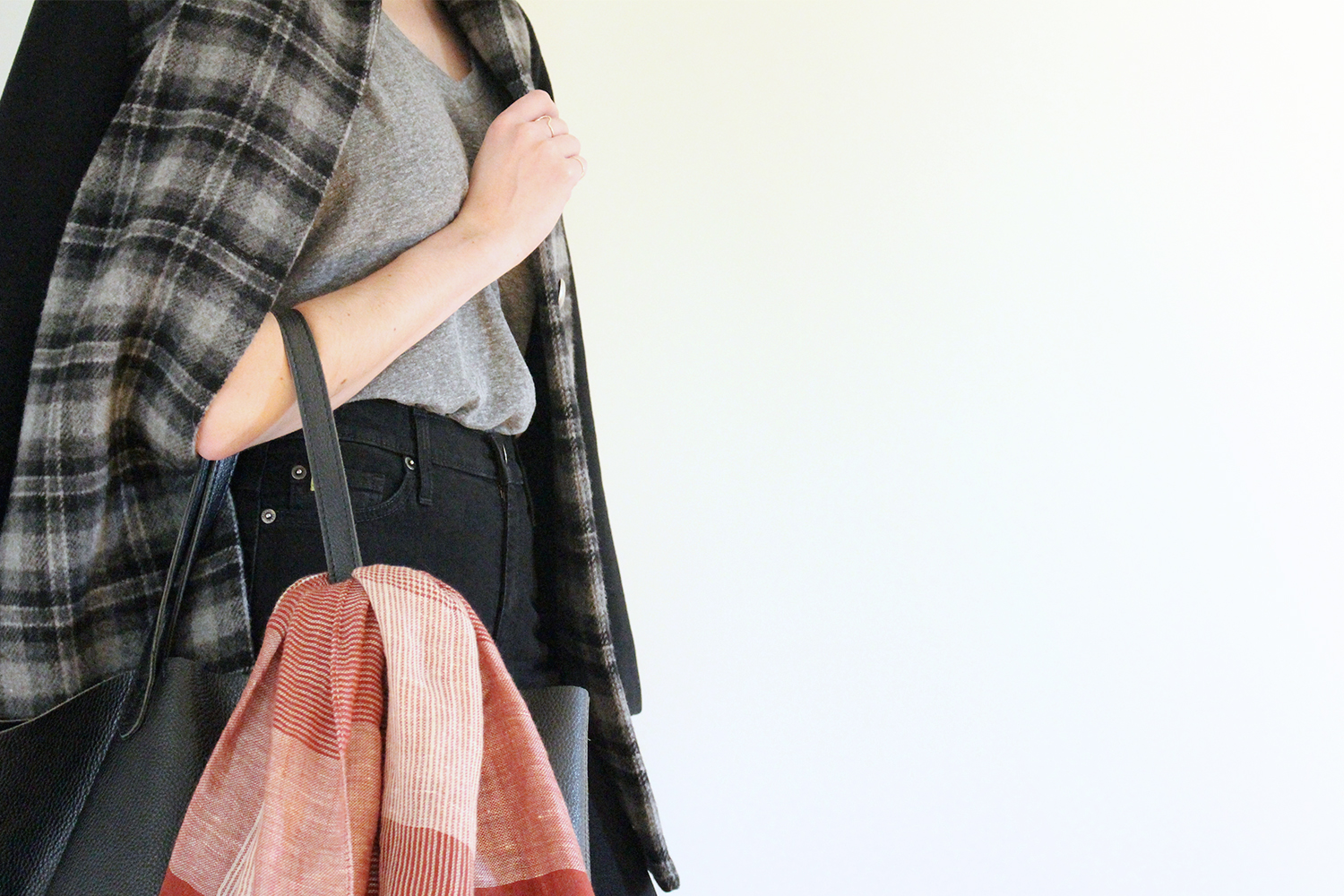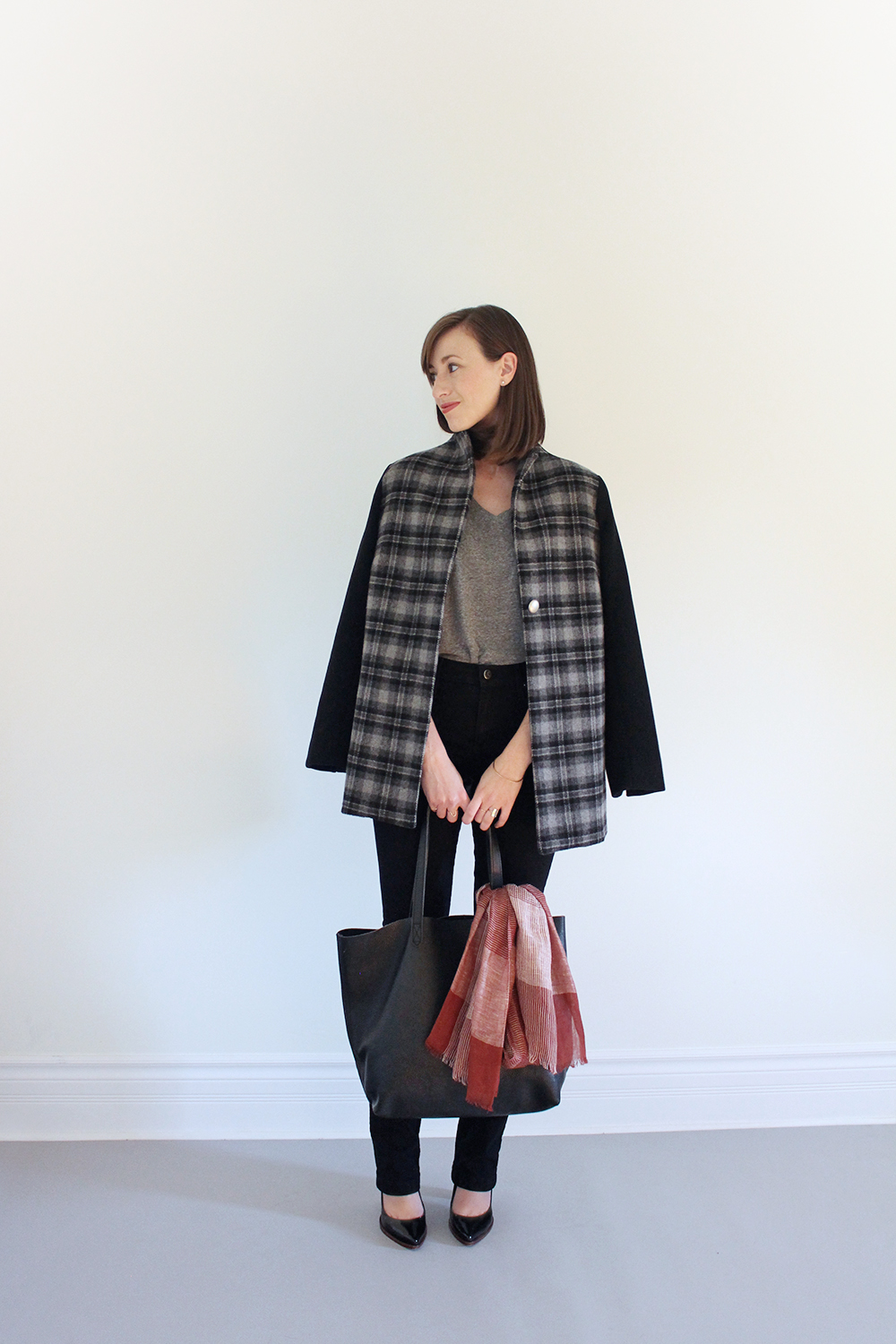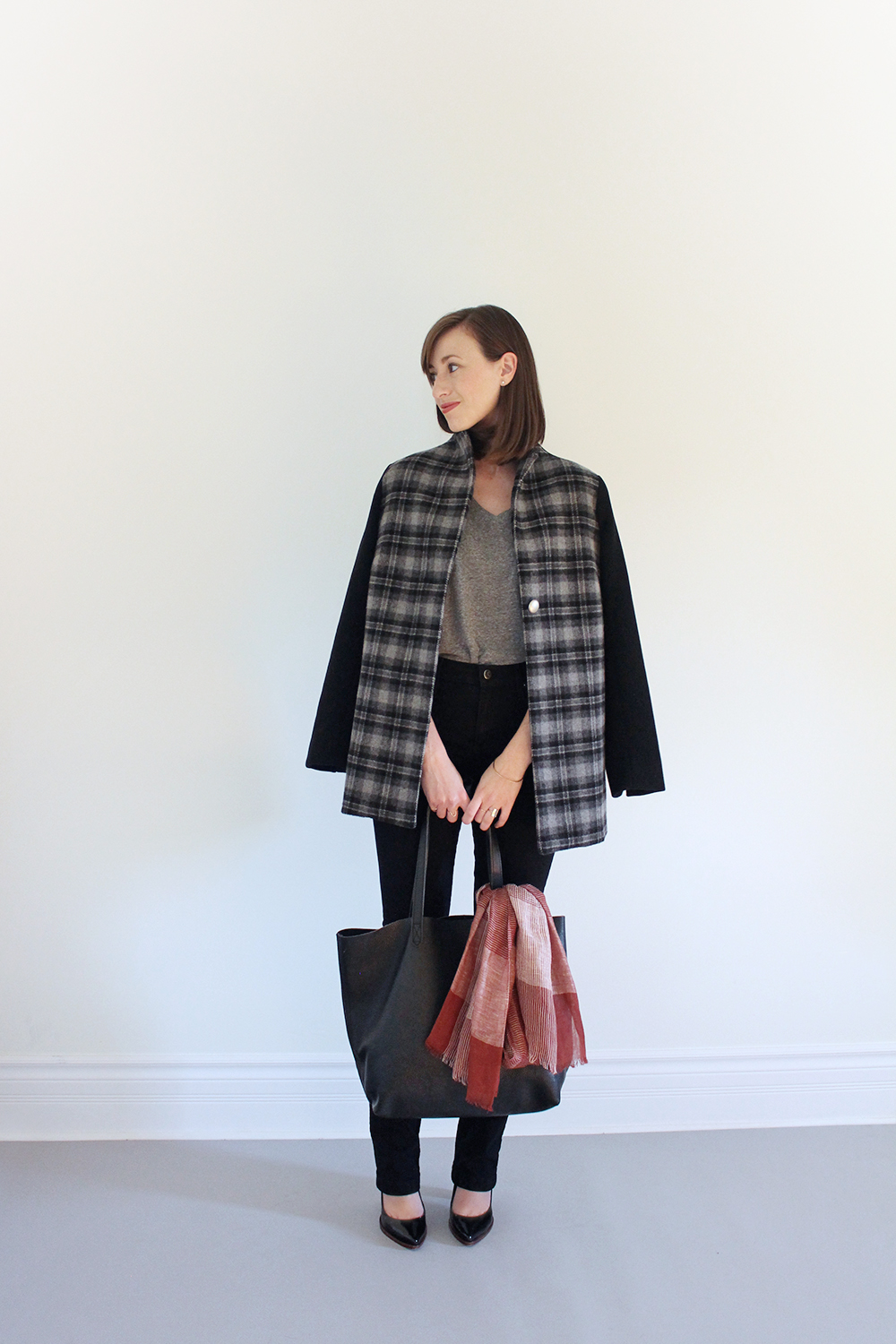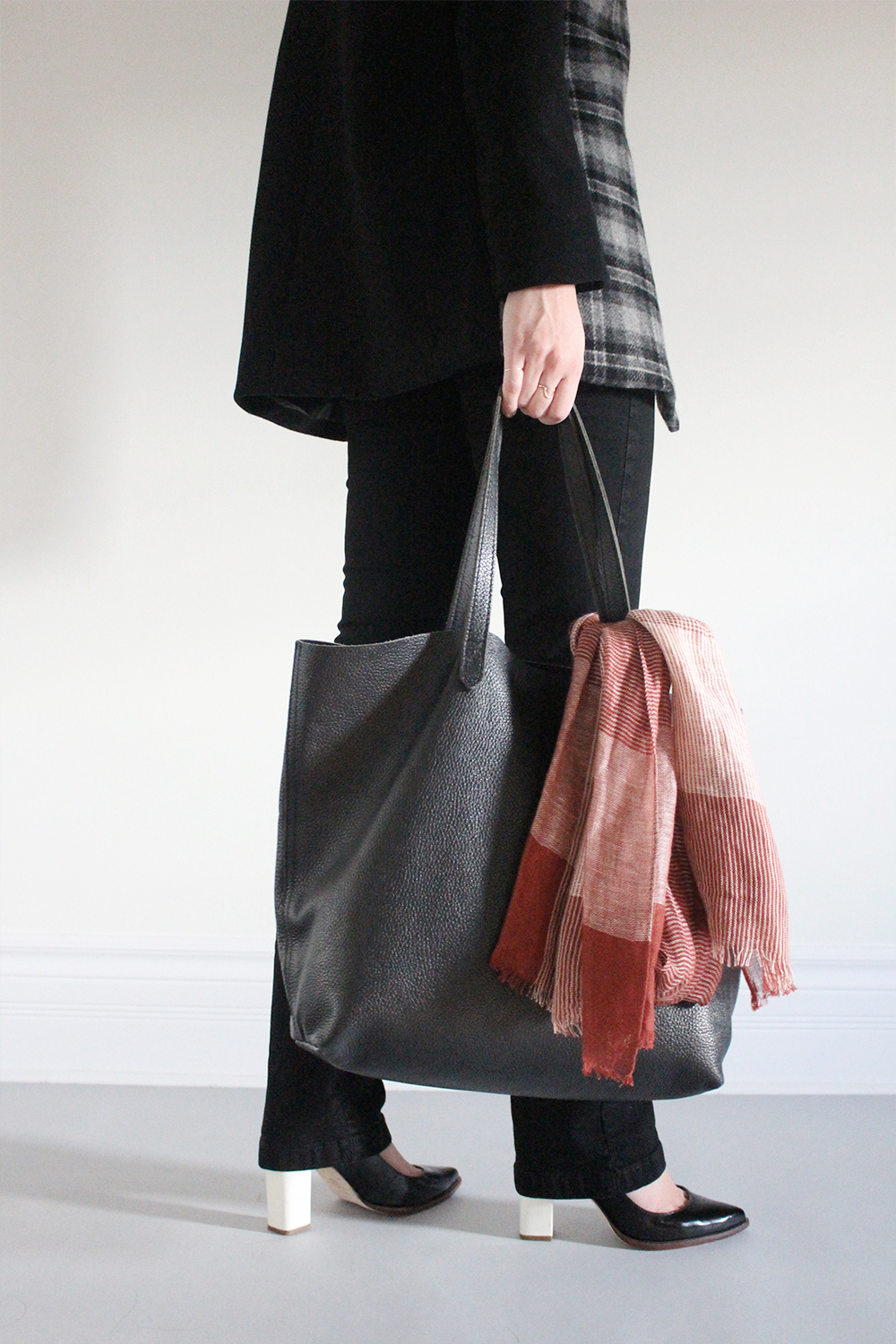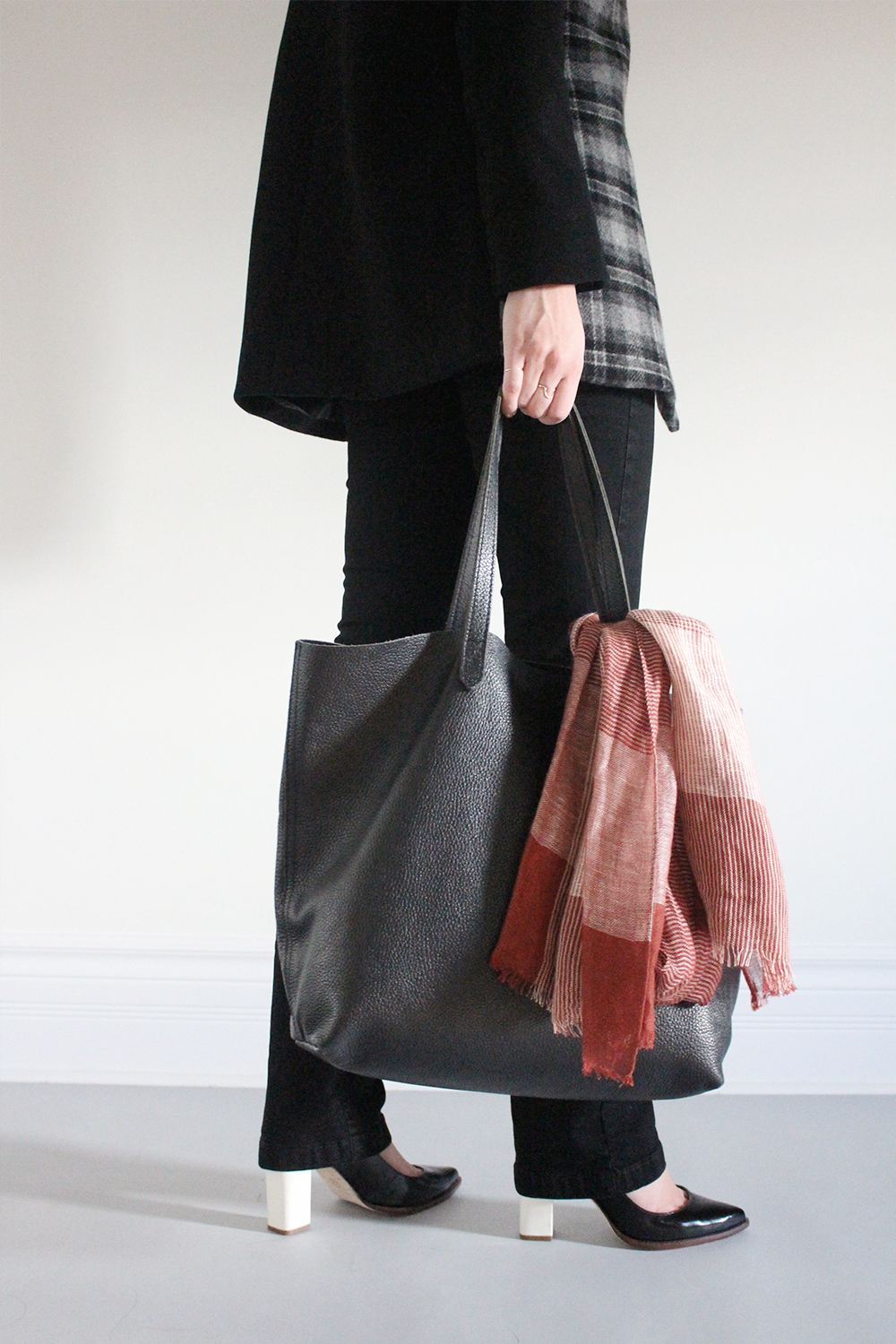 MAIN INGREDIENTS

---
Coat c/o Cocoon by EG (similar here, here and here) | T-Shirt c/o AMVI | Yoga Jeans c/o Grey Rock (indigo here, black avail. soon) | Pumps old Loeffler Randall (similar here and here) | Scarf c/o Madewell (similar) | Tote Cuyana | Rings Laite Atelier
---

---
MORE PLAID COATS

---