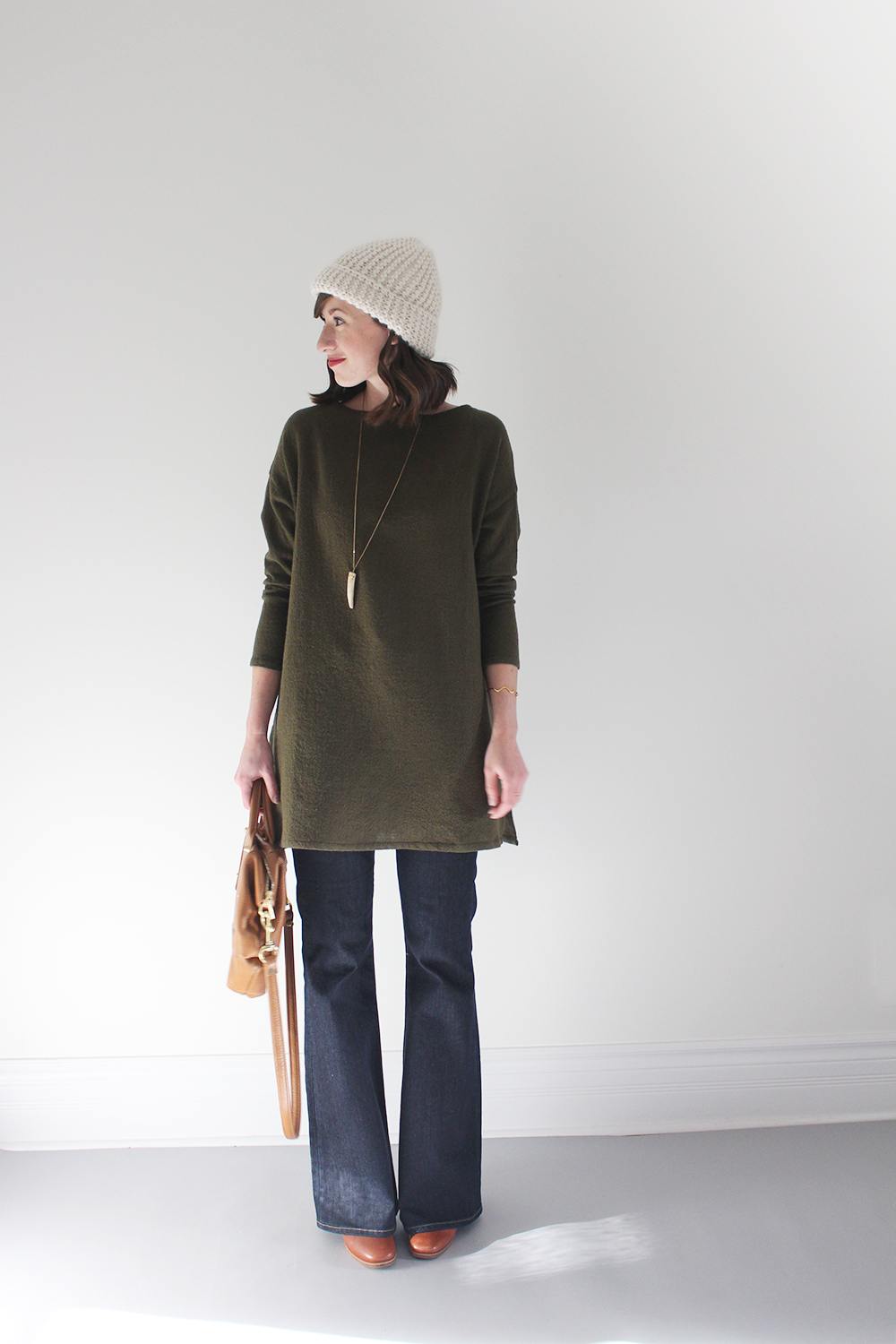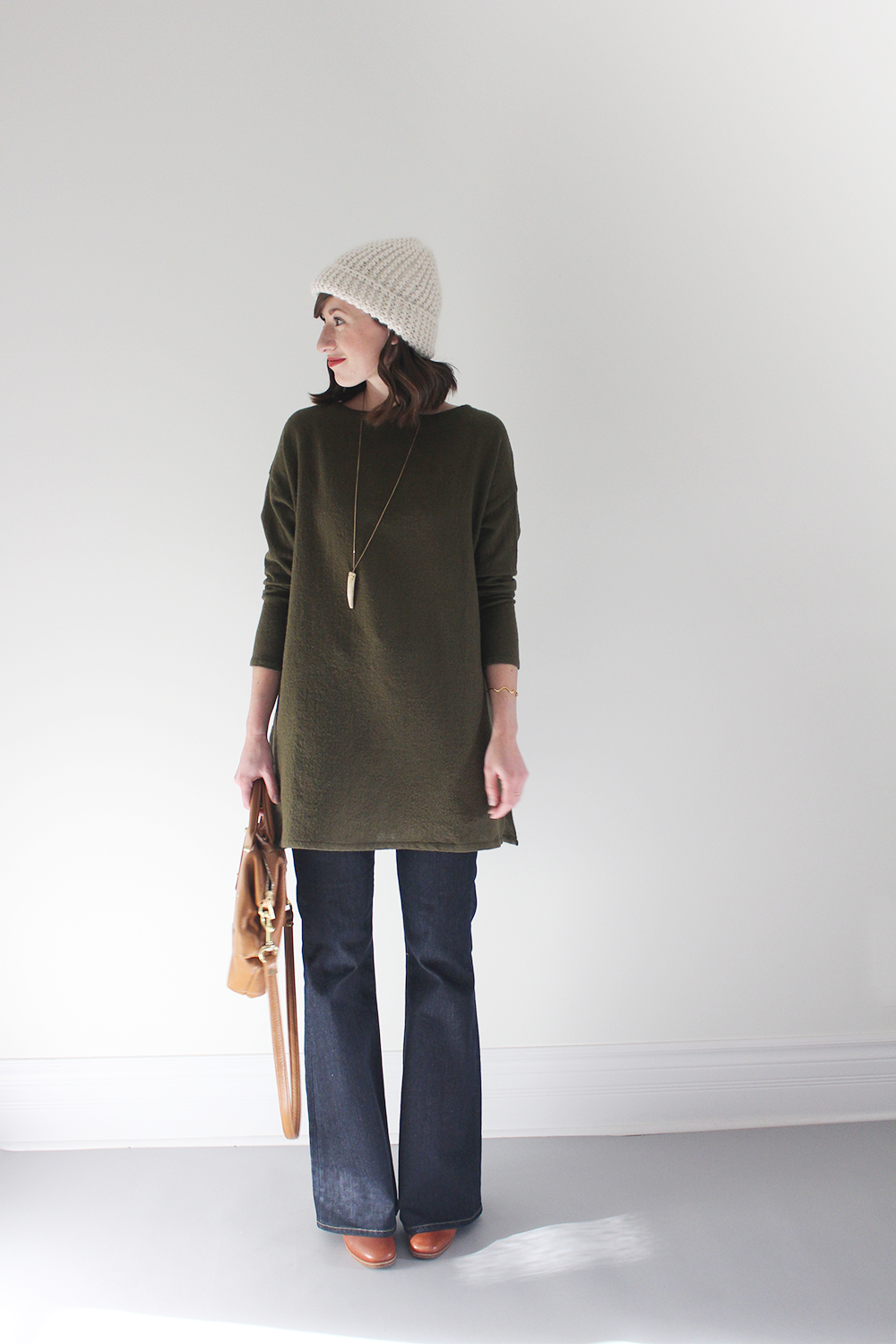 Can you believe we've already passed the halfway point in this Fall Foundation series? I am shocked! But I guess that's just what happens when you're having fun, right? Today's look might just be my fave so far (well it's a toss up with this one) and it features my favourite top and bottoms of the season, a tunic and flares. I wouldn't have initially thought these two could work so well together but I'm totally into it! Something about the slight a-line shape of the tunic pairs perfectly with the flared pants and these rich tones have me craving some hot apple cider (spiked, of course!). A few simple accessories are key to bring it all together.
Speaking of which, (like that segue?) today I have the opportunity to share one of my latest designer crushes with you, Bare Knitwear. Based out of B.C. and led by Kelsey, the founder and visionary behind the brand, this stunning line of hand knit accessories won me over instantly. Not sure if it was the natural colour palette, the beautiful simplistic designs or the fact that each item is made from 100% Alpaca fibres, hand knit by Peruvian artisans, but I was immediately smitten.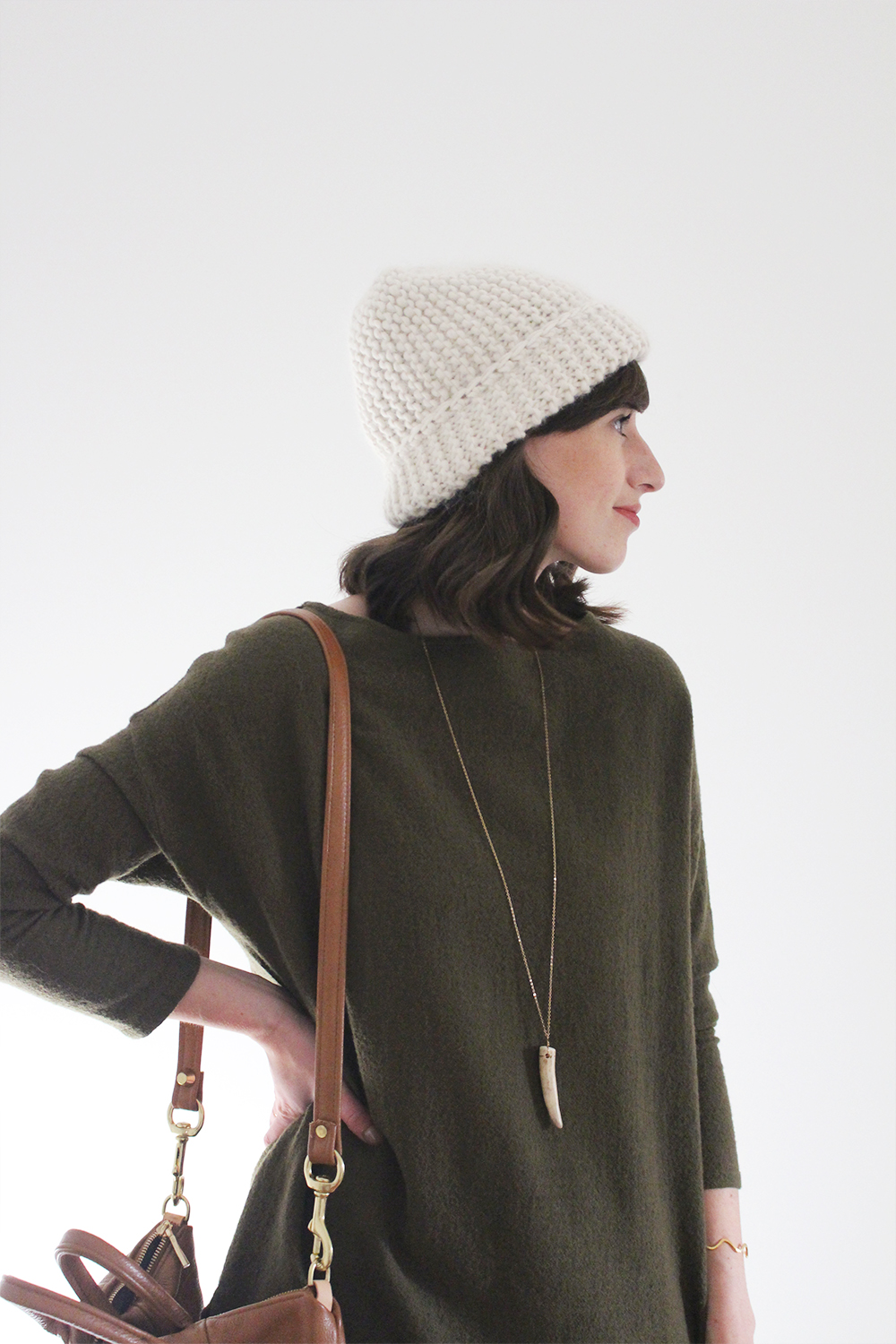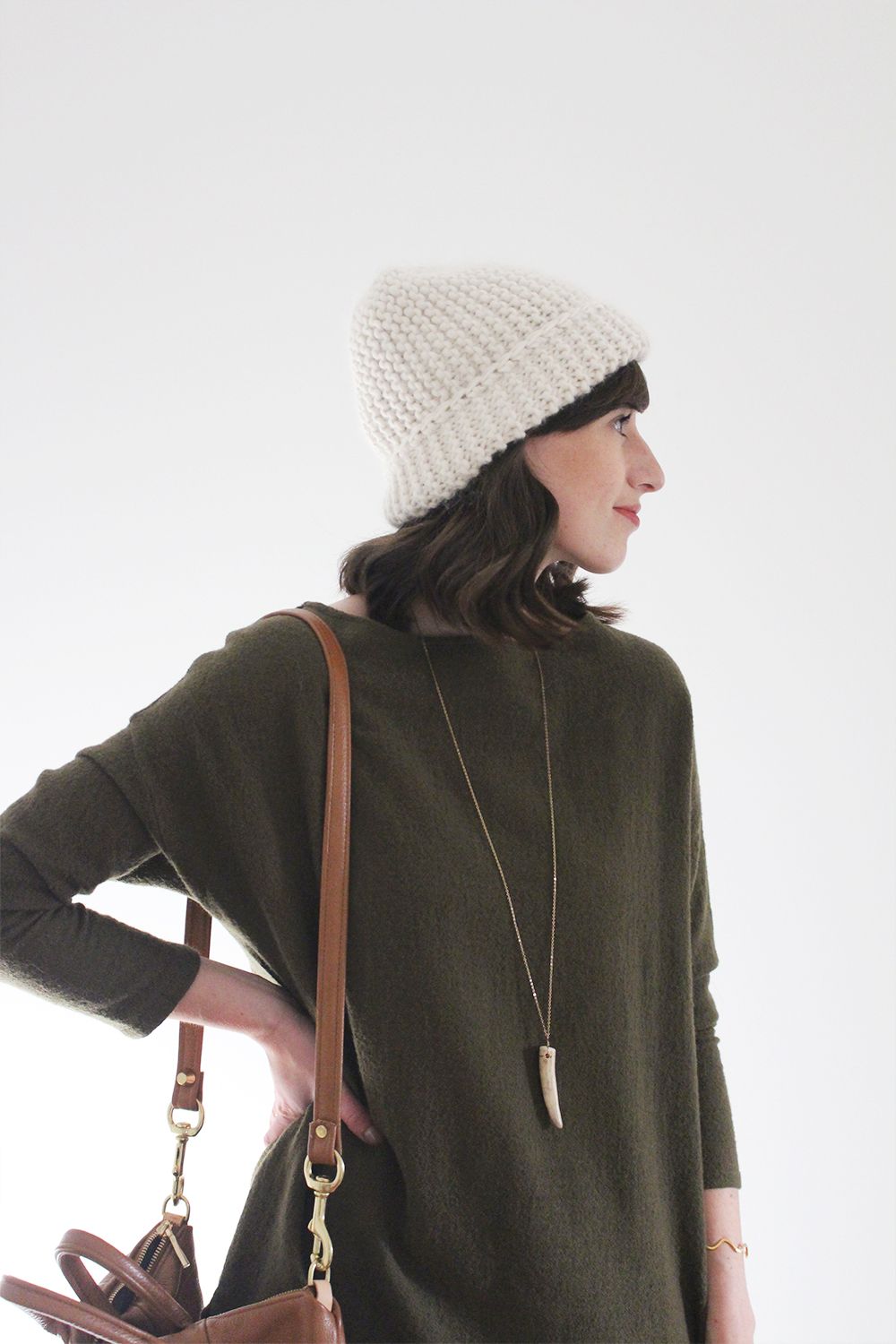 After having the chance to feel and wear one of Bare Knitwear's pieces, the Mitch Hat, it became clear how connected the finished product is to each step of the process. It starts with Alpaca, one of my all-time favourite fibres. Alpaca wool is insanely soft (read: entirely itch free), naturally hypoallergenic and has a much more eco-friendly impact on the environment than most other fibre production. Plus, they're already the perfect neutral colours, so no dye needed!
Aside from the adorable animals that make the fibres for Bare Knitwear's line, there is a team of skilled artisans that bring each item to life. The farmers that raise and sheer the Alpaca, the fibre specialists that sort, wash, comb and spin it into form and the talented knitters that create each garment by hand, all play an integral role. You can read more about the inspiring process and how it's helping to empower women here. The further I continue on this closet mission the more I believe that understanding how the things we wear are brought to life and impact those who make them (animals included) the more positive our connection is to our closet and clothing.
Be sure to check out the gorgeous collection and use code STYLEBEE for 20% off any oder!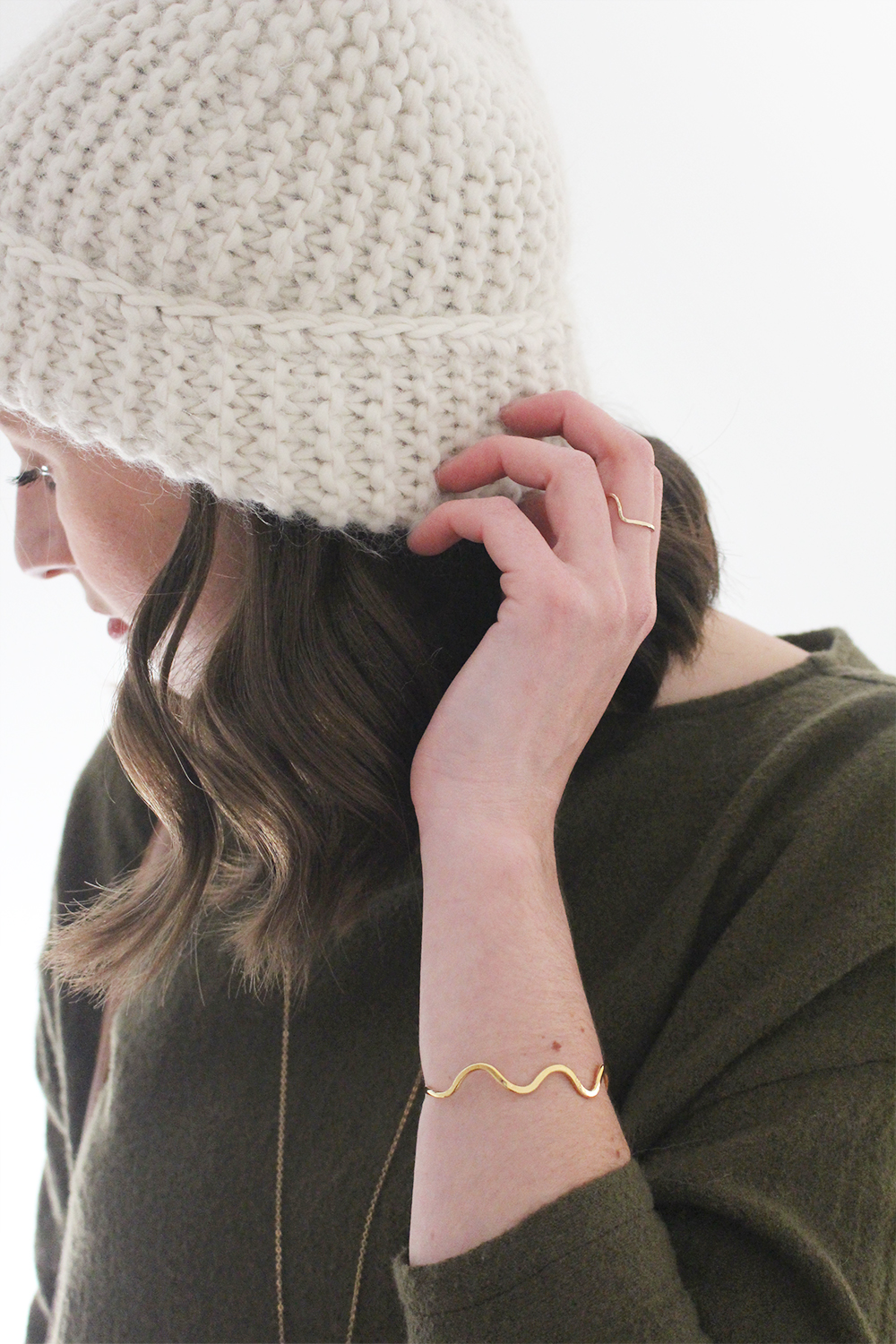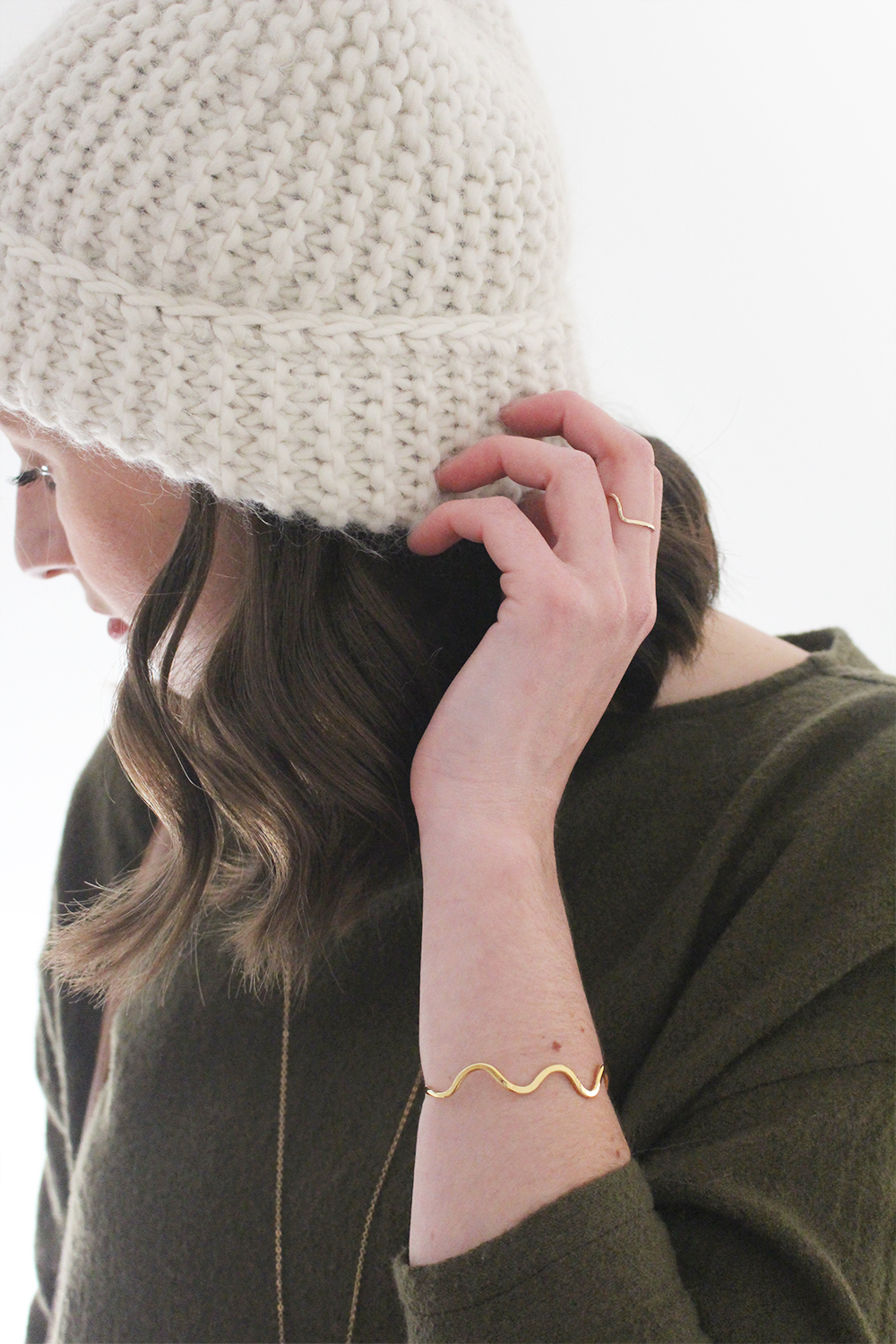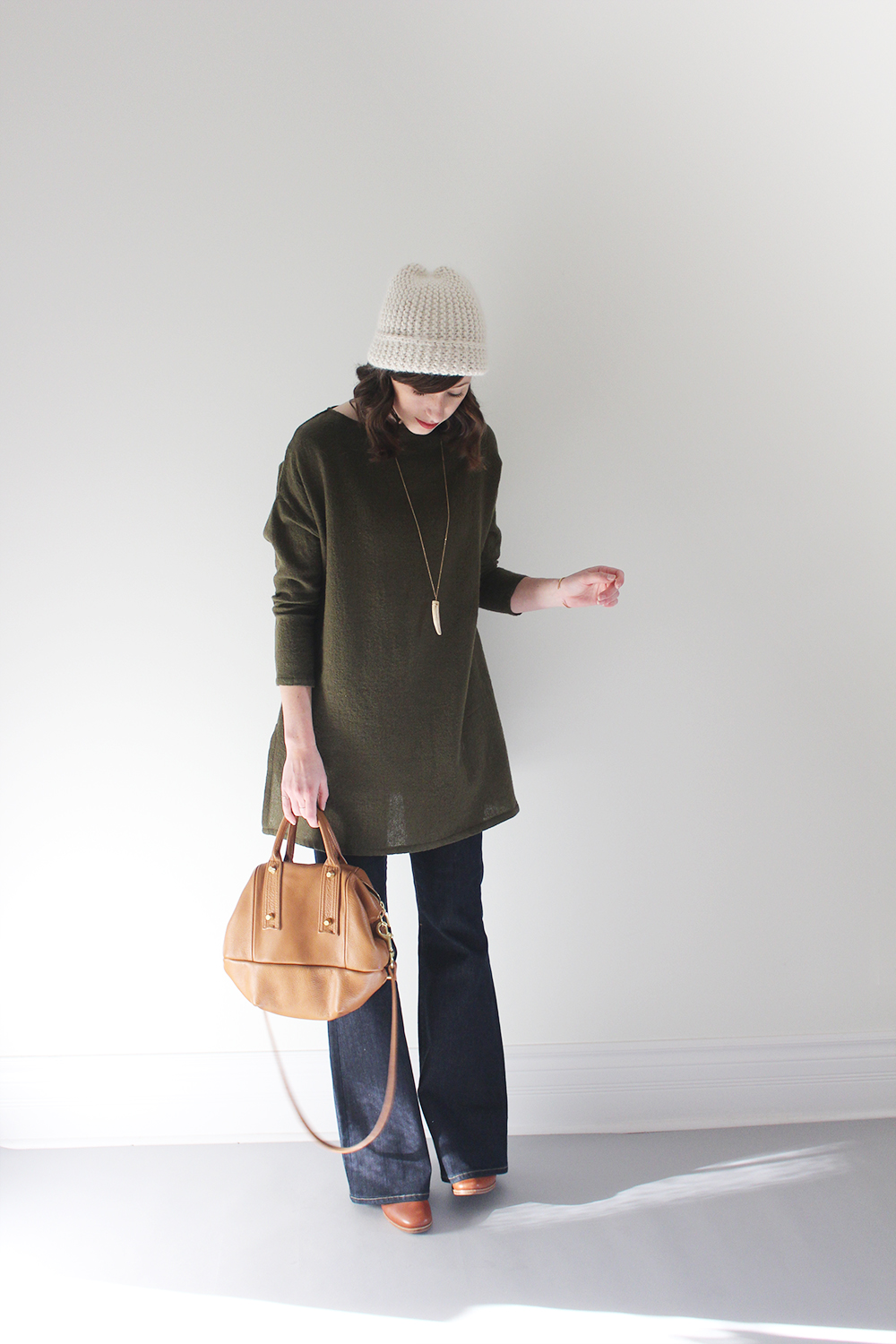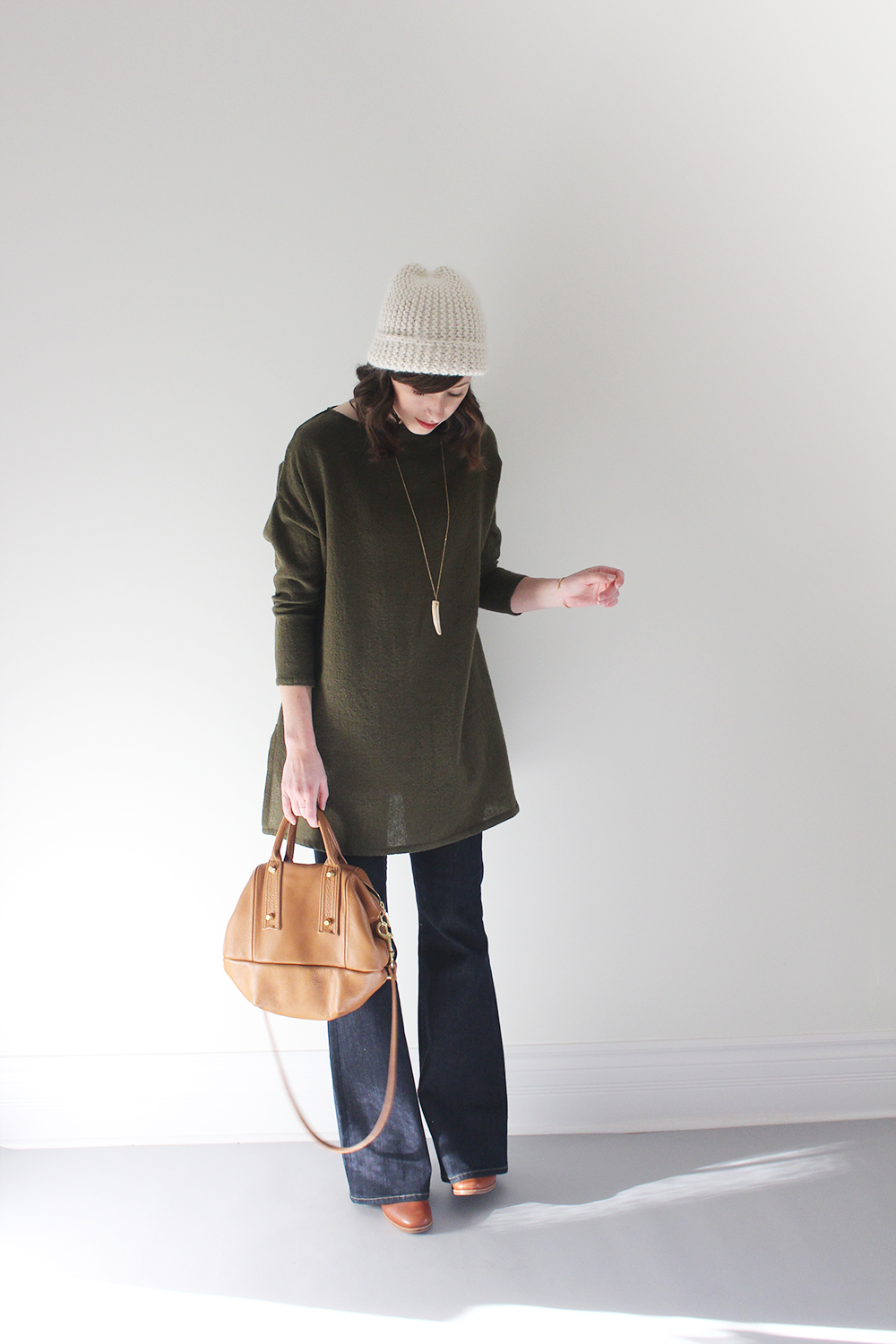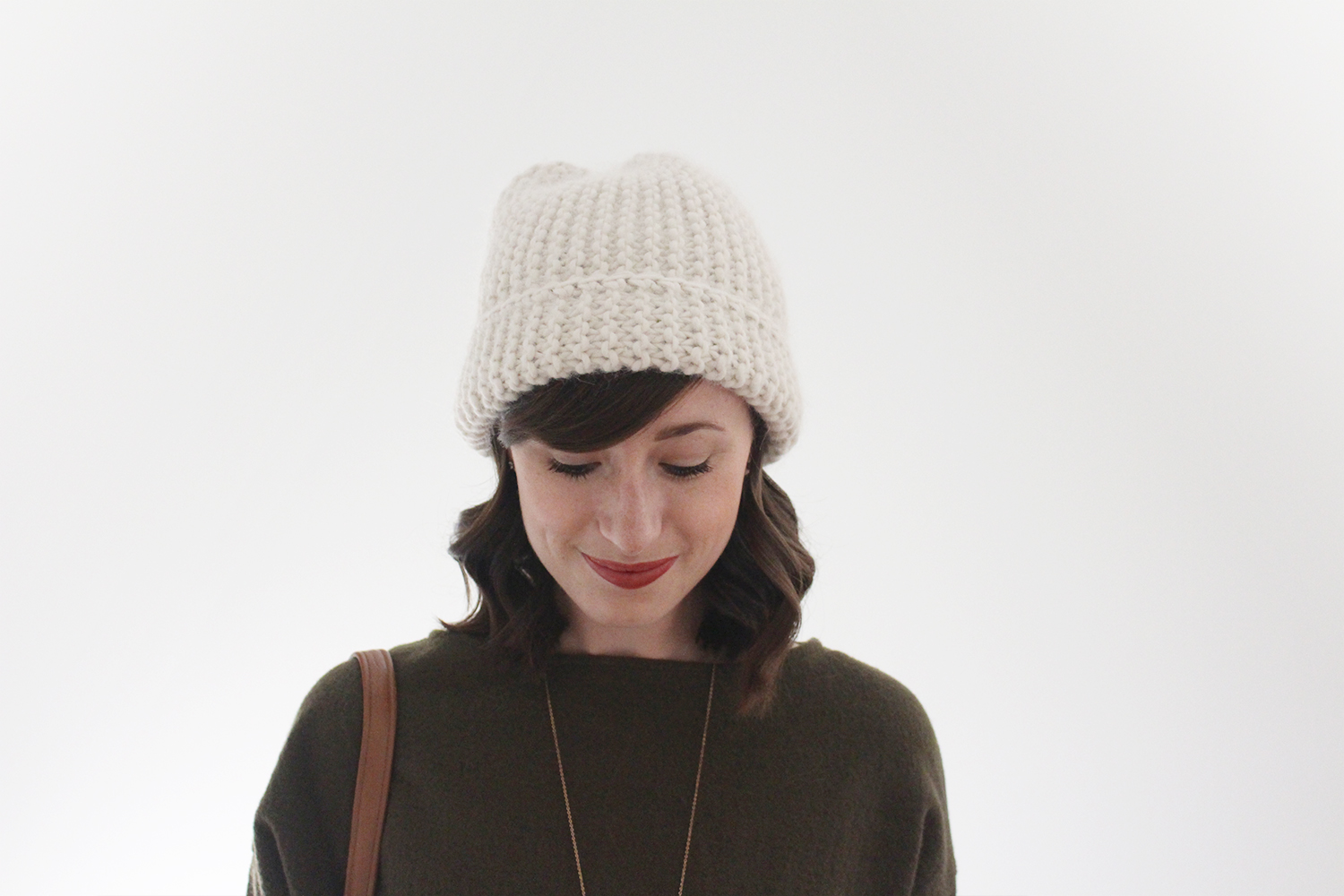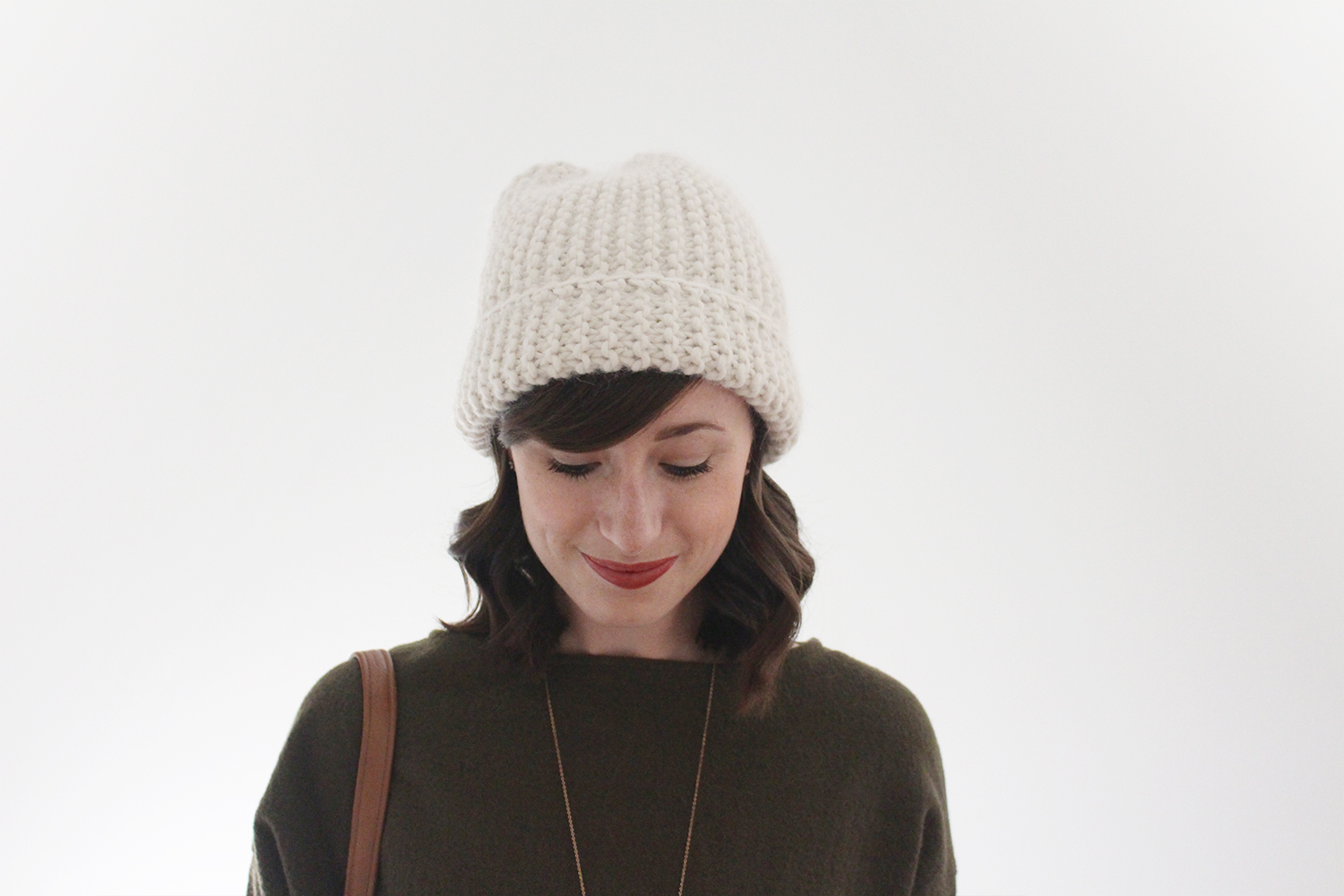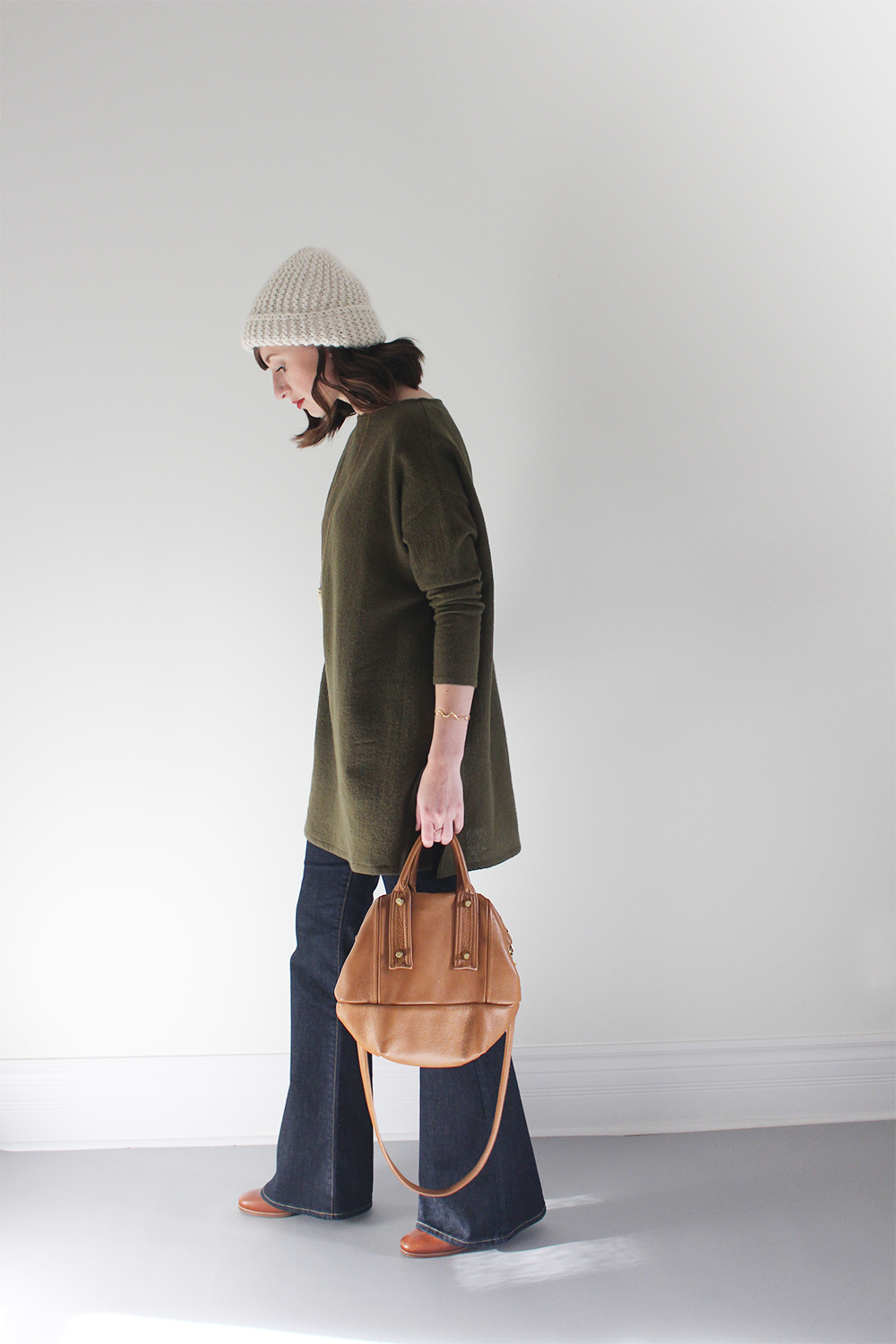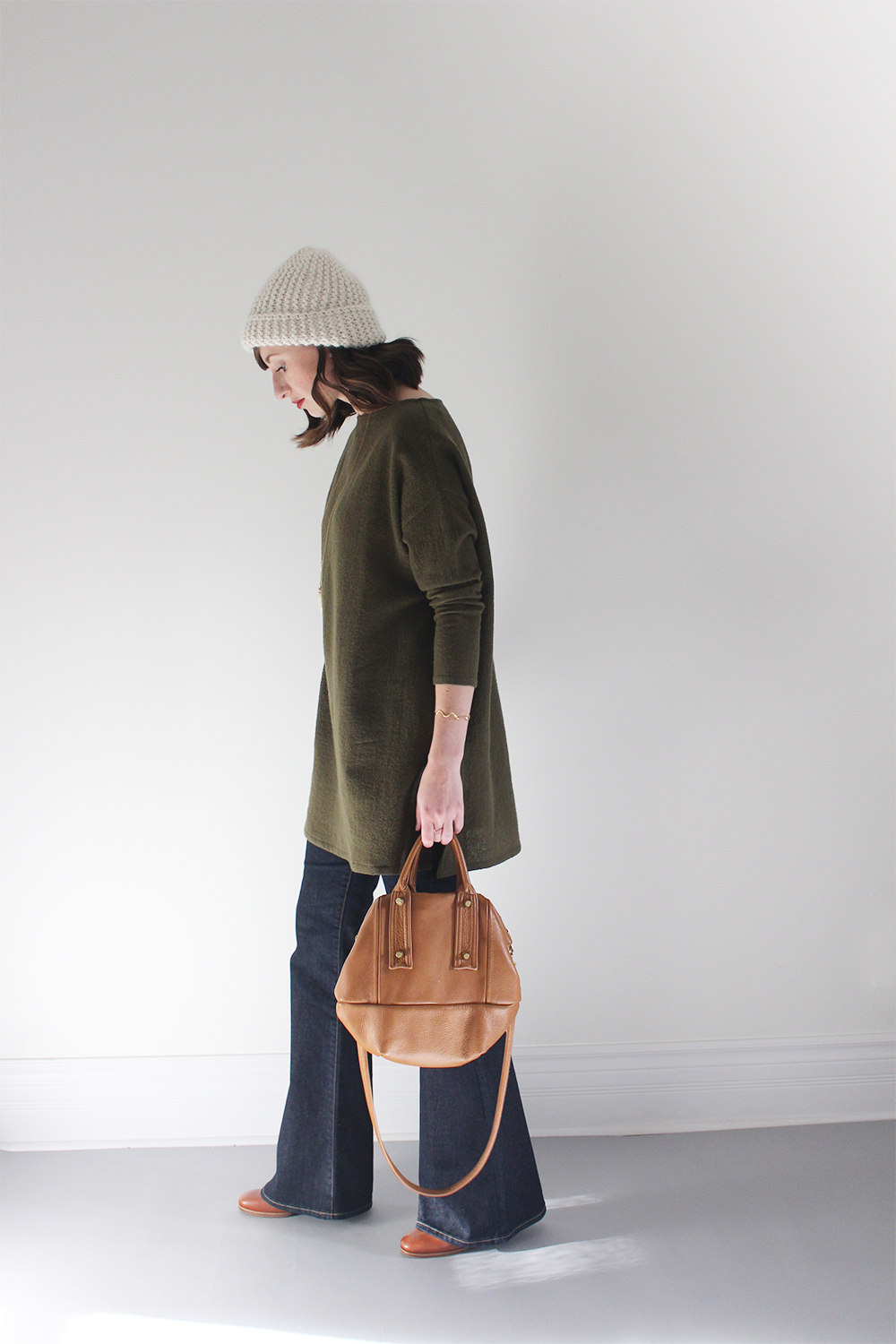 MAIN INGREDIENTS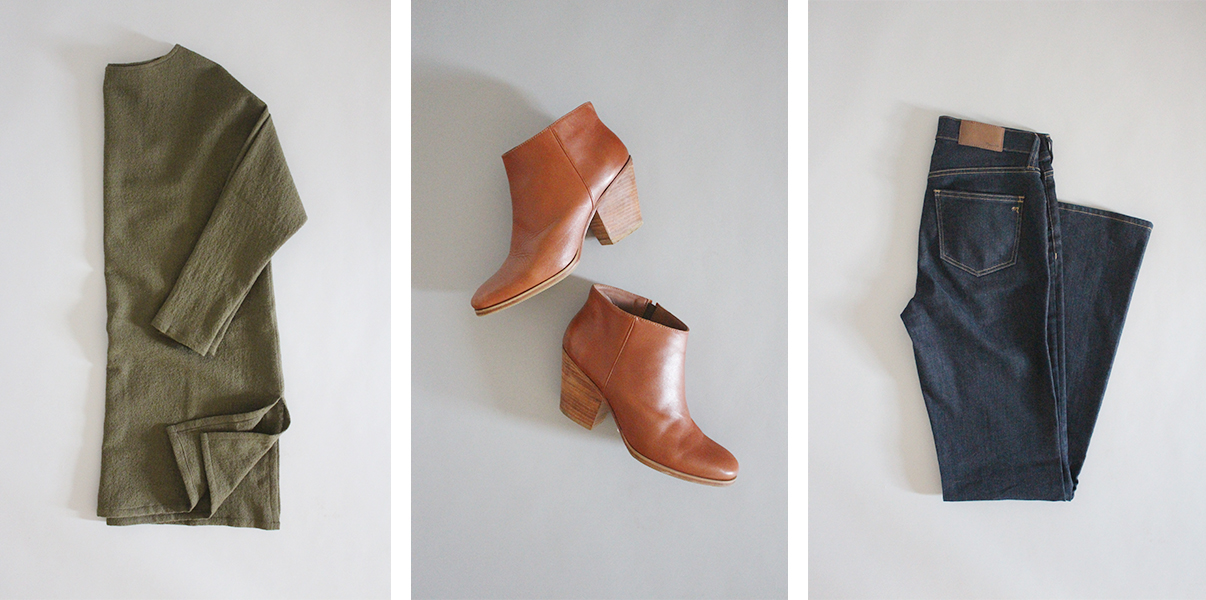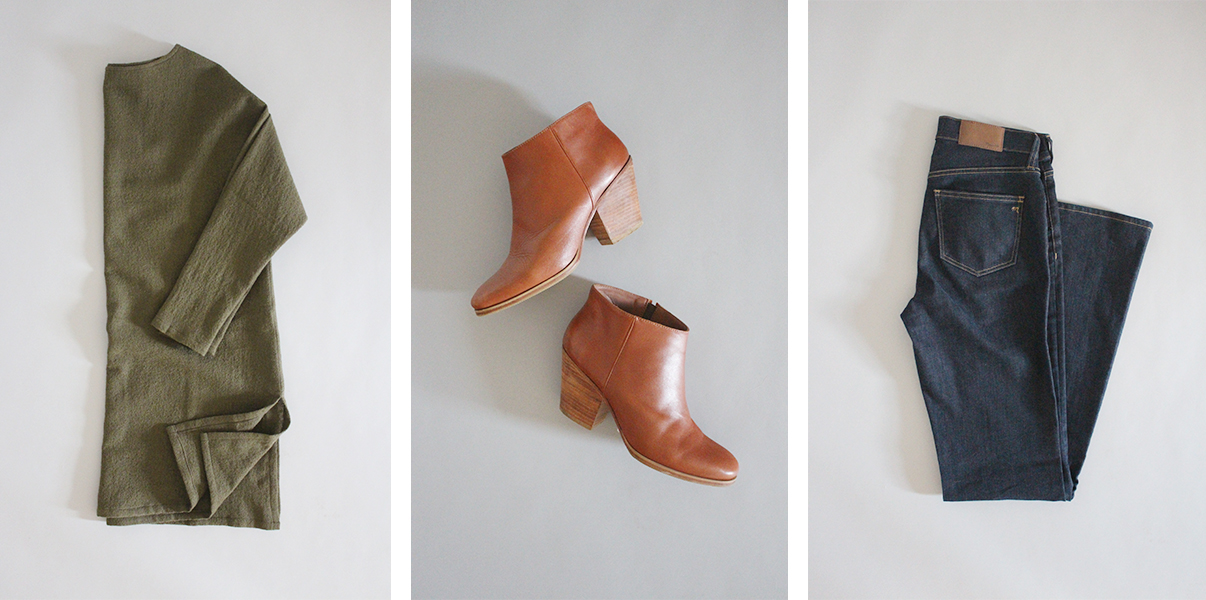 Mitch Hat c/o Bare Knitwear receive 20% OFF any order with code 'STYLEBEE' now through Nov. 6
Elizabeth Suzann Tunic (also love this one, this one and this silk version is on sale!) | Madewell Flares | Rachel Comey Boots (whiskey | honey suede | black) | Mini Vanda Bag c/o Opelle Creative | Necklace old | Wave Cuff c/o Young Frankk | Phase Ring c/o Laite Atelier 
---

---
Thanks so much to Bare Knitwear for partnering on this post. As always, all opinions are my own.