As is the case with much of my style inspiration, this look came together as a result of a pin I came across during a recent pinterest session. I've long been a fan of the shorts and blazer combo and was excited to create a version of this summer outfit formula that felt a little more tailored and sharp.
I really like how this one shaped up and thought I'd share a bit about my approach to using Pinterest inspiration to create looks within my closet. Read on to see how I go about it without needing any new pieces to make it work!
---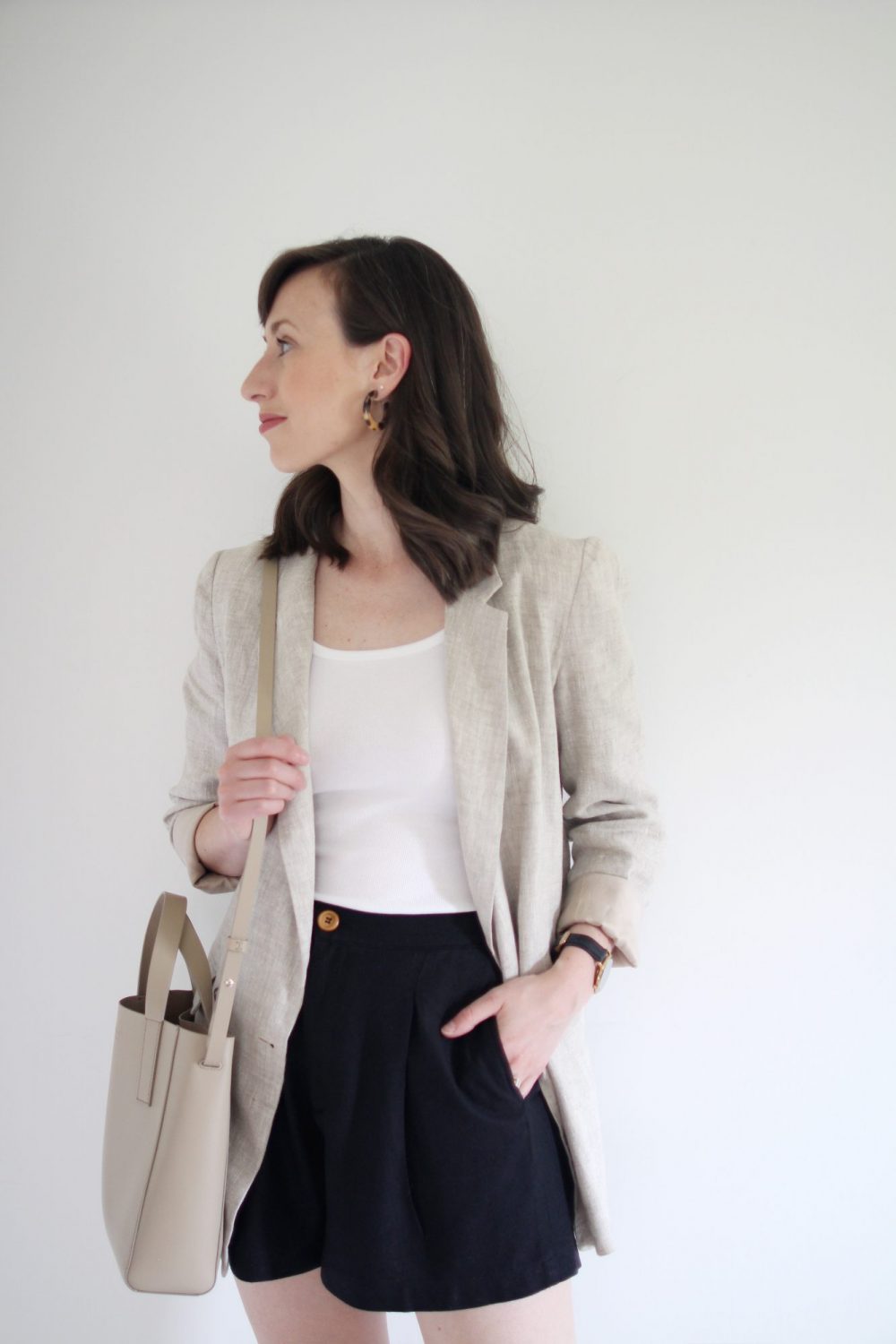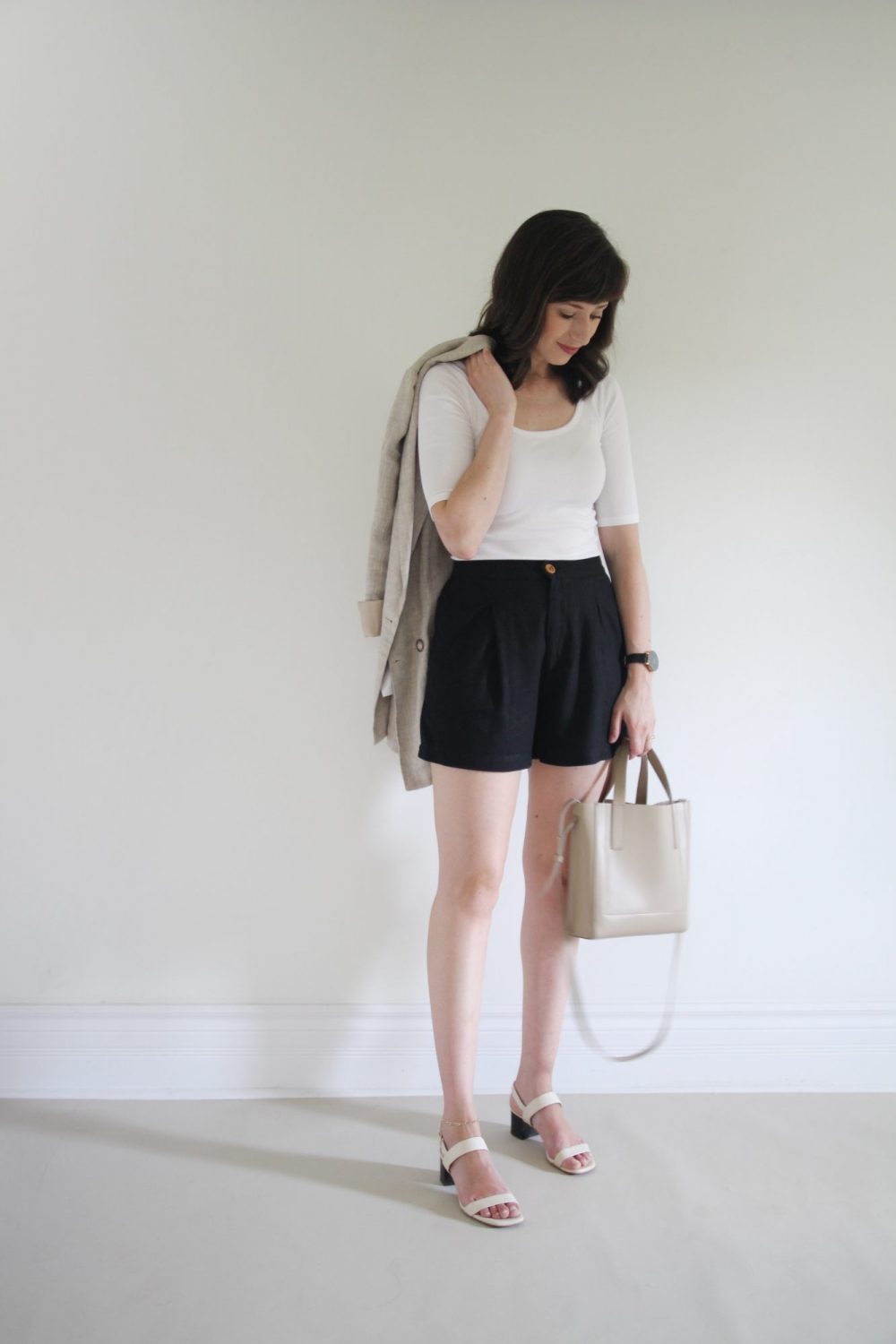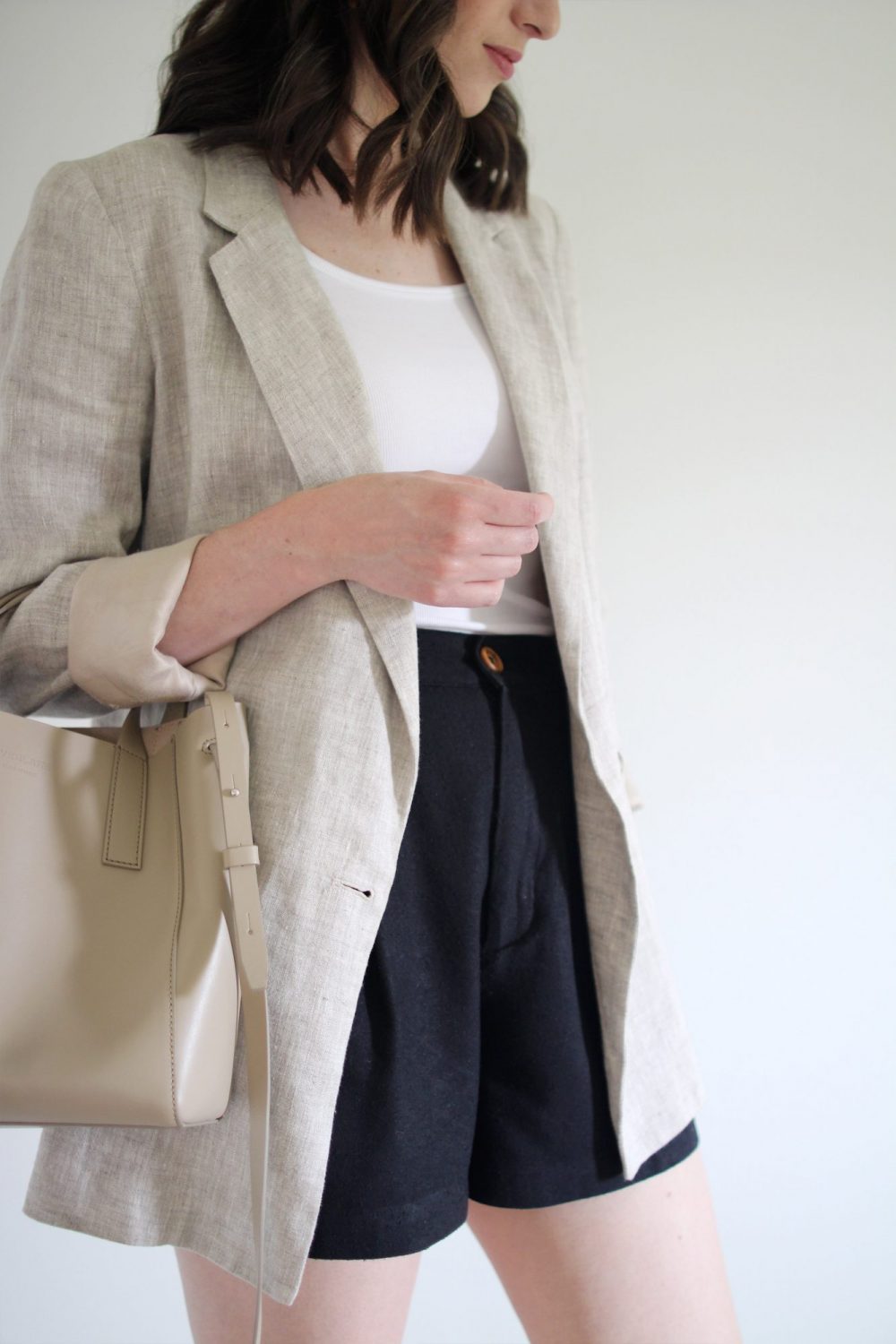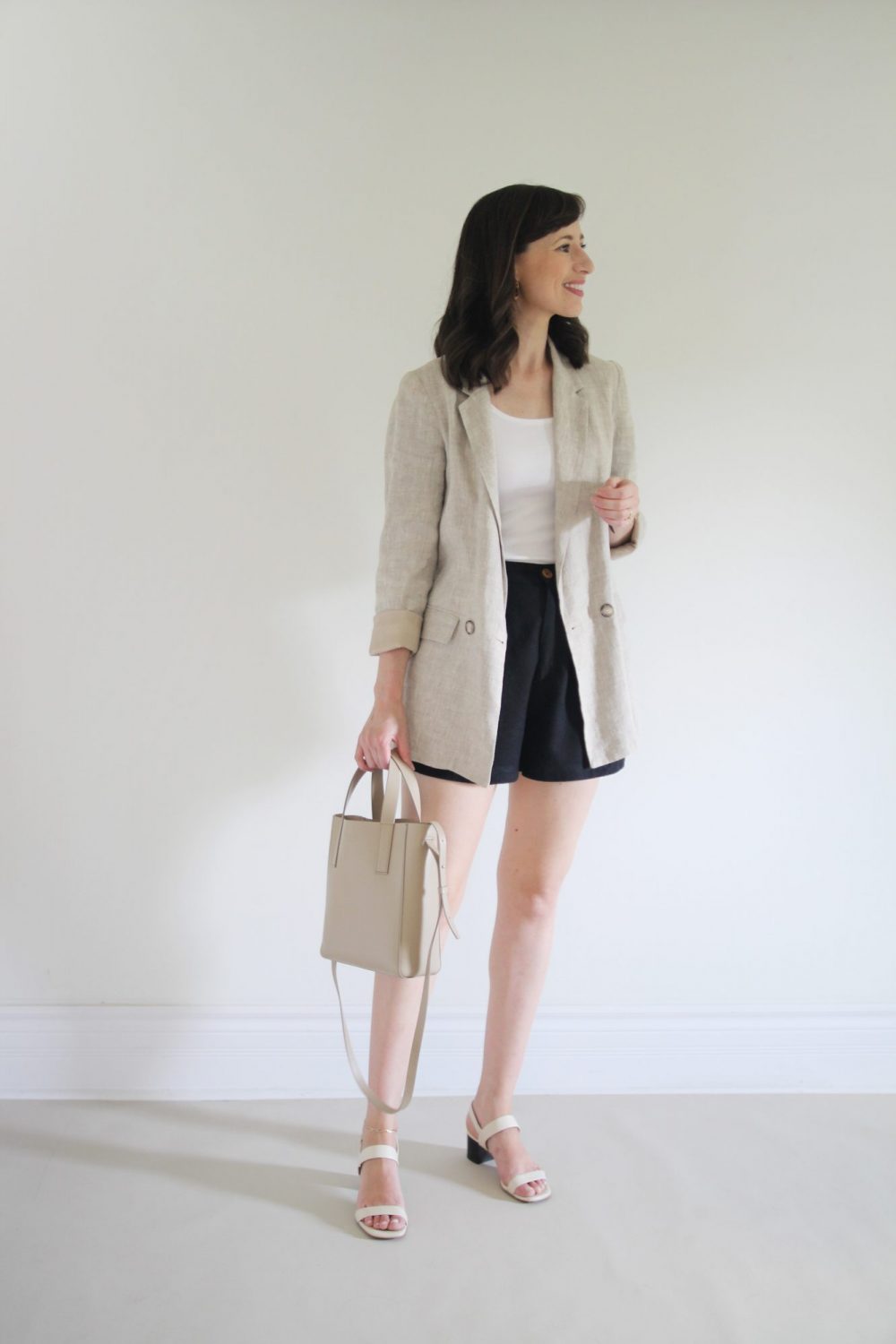 ---
TODAY'S TOPIC: HOW TO REPLICATE PINTEREST INSPO
(WITHIN YOUR EXISTING CLOSET)
As I'm sure is the case for many of you, I love using Pinterest to inspire new combinations and ideas within my closet. While it seems to be an almost endless source for outfit inspiration it can occasionally lead to a bit of impulse shopping when I see the perfect piece or a look I want to recreate at home. To counteract those instincts here are a few things I do to build a new look without adding any new items:
ASSESS THE MOOD: I am usually drawn to the mood of an outfit on Pinterest more than the look itself, so when I go to build one in my closet I think about what drew me in. Was it the colour palette? If so, what pieces do I have that can combine to create a similar one?
Maybe it's the textures like denim, wool, silk or embossed leather that I can pull from. Sometimes it's the lighting and setting that are resonating so I think about how I can use those elements to bring pieces together. Is the image muted or is it saturated and high contrast?
PROPORTION PLAY: All too often it's the sizes and shapes in a pin that strike a chord. I love the look of an ultra-oversize blazer, a voluminous front pleat or an ultra cropped top but in real-life, those might feel a bit off. I try to mimic the creative proportions I've seen in a pin but in a way that feels practical for what I'm doing.
NEVER MISS THE DETAILS: Carefully considered details can take a look from basic to brilliant so I look closely at the subtle elements that are making an outfit stand out to me. Is it the jewelry choices? Perhaps it's a unique nail colour, bold lip or hairstyle.
MAKE IT YOUR OWN: Of course, it's okay if your version isn't a carbon copy of what you've seen, in fact, that wouldn't be your style anyway, right?
---
OUTFIT DETAILS: SCOOP NECK TEE (why it's a favourite here) | SHORTS sold out (sign up for restock, I wear a medium) | BLOCK HEEL SANDAL gifted | LINEN BLAZER* old | MINI DAY TOTE gifted | TORTOISE EARRINGS | *Linked to similar
---

---
Do you use Pinterest to get more creative with your closet?
Follow me on Pinterest for lots of outfit & lifestyle inspiration!
---
This post is not sponsored but contains some gifted items and affiliate links. If you see something you like and decide to shop through the links above I may make commission on a sale at no additional cost to you. All opinions are always my own. Thanks for supporting Style Bee!