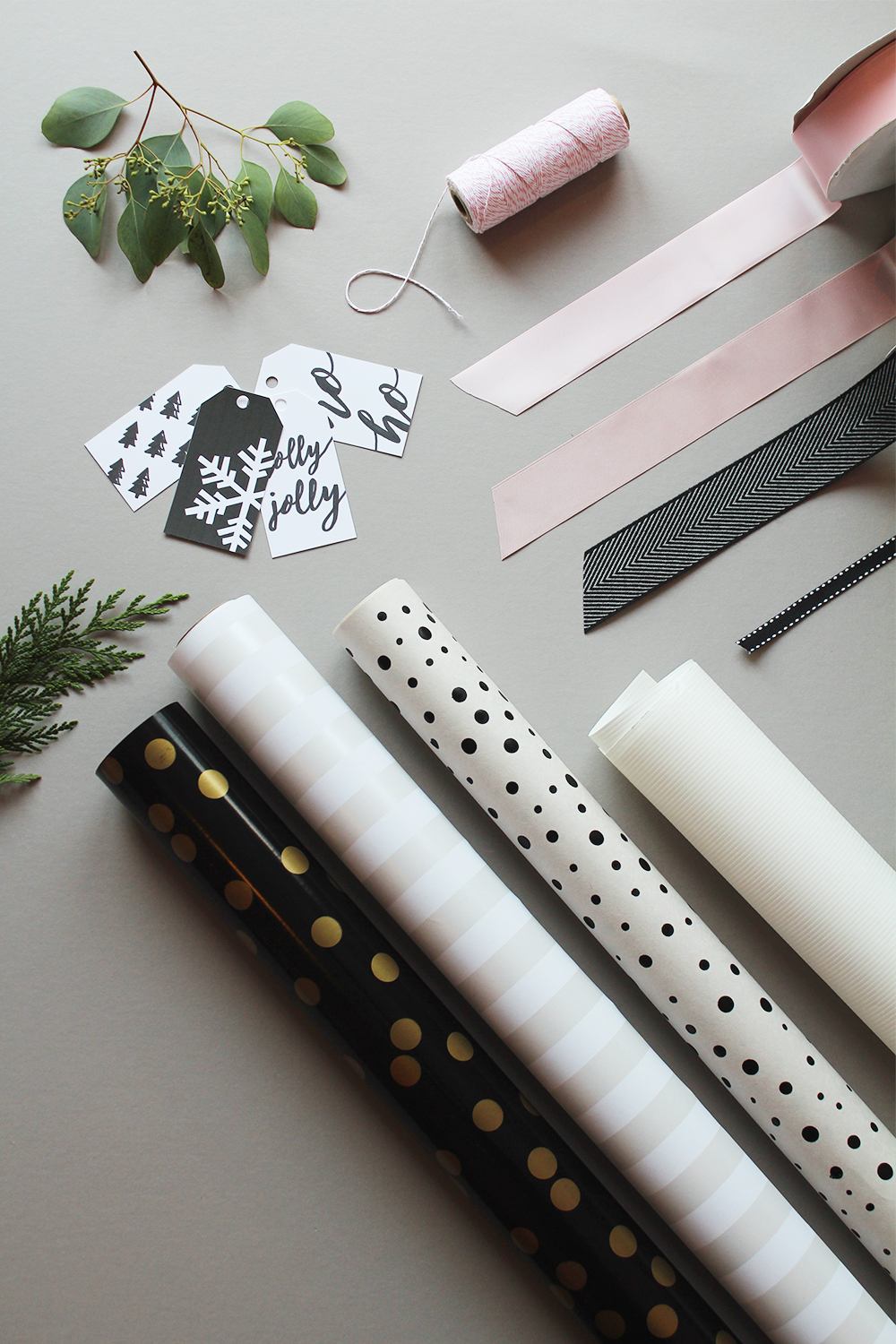 I'm not going to pretend that my inner Martha doesn't come out in full force during the holidays. My favourite part about this time of year is when I've bought all my gifts for everyone, I've stocked up on wrapping paper and ribbon and I'm about to sit down with a big glass of wine and get to work. So naturally, when the lovely Michele of Blush, invited me to visit her boutique, raid her epic gifting stash and wrap up some pretty presents I was ALL for it. Really though, I used more exclamation points in that email reply than I've used all year combined, ha!
We had such a blast putting together our favourite wrapping papers and ribbons to help you get in the mood to take your gifting presentation to the next level. Because we figured it doesn't always need to be all about cheesy patterns and chubby men in bad velour suits, #sorrynotsorry St. Nick! Instead, gift wrap can be chic and fun, especially with a sprig of fresh greens tucked in.
In addition to creating some gift styling inspiration we decided it would be fun to design some cute little gift tags. Something to add that perfect finishing touch of festive cheer. I pulled out some markers and whipped up a set of 6 tags that you can print out and tie onto your nifty gifties. See below for instructions.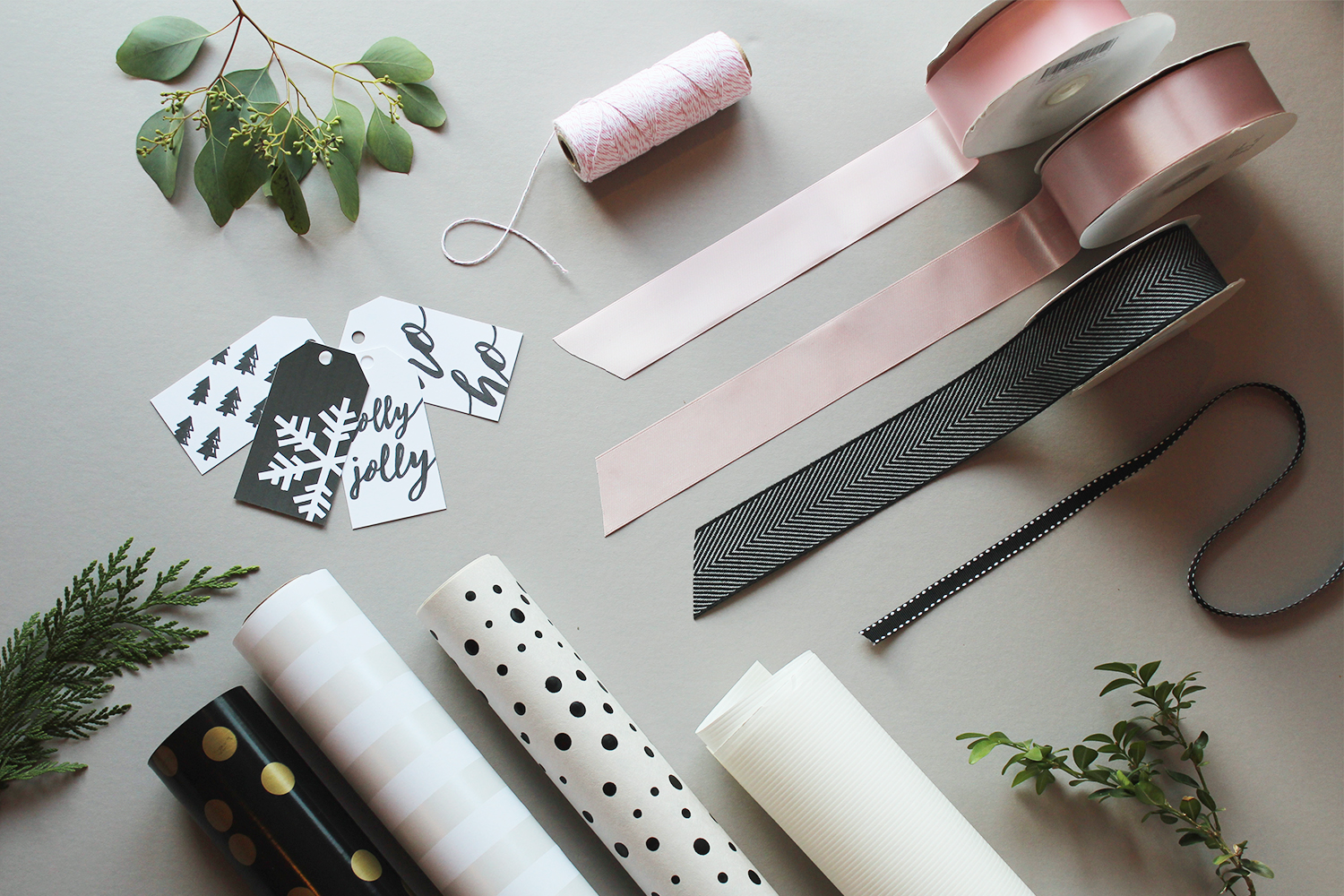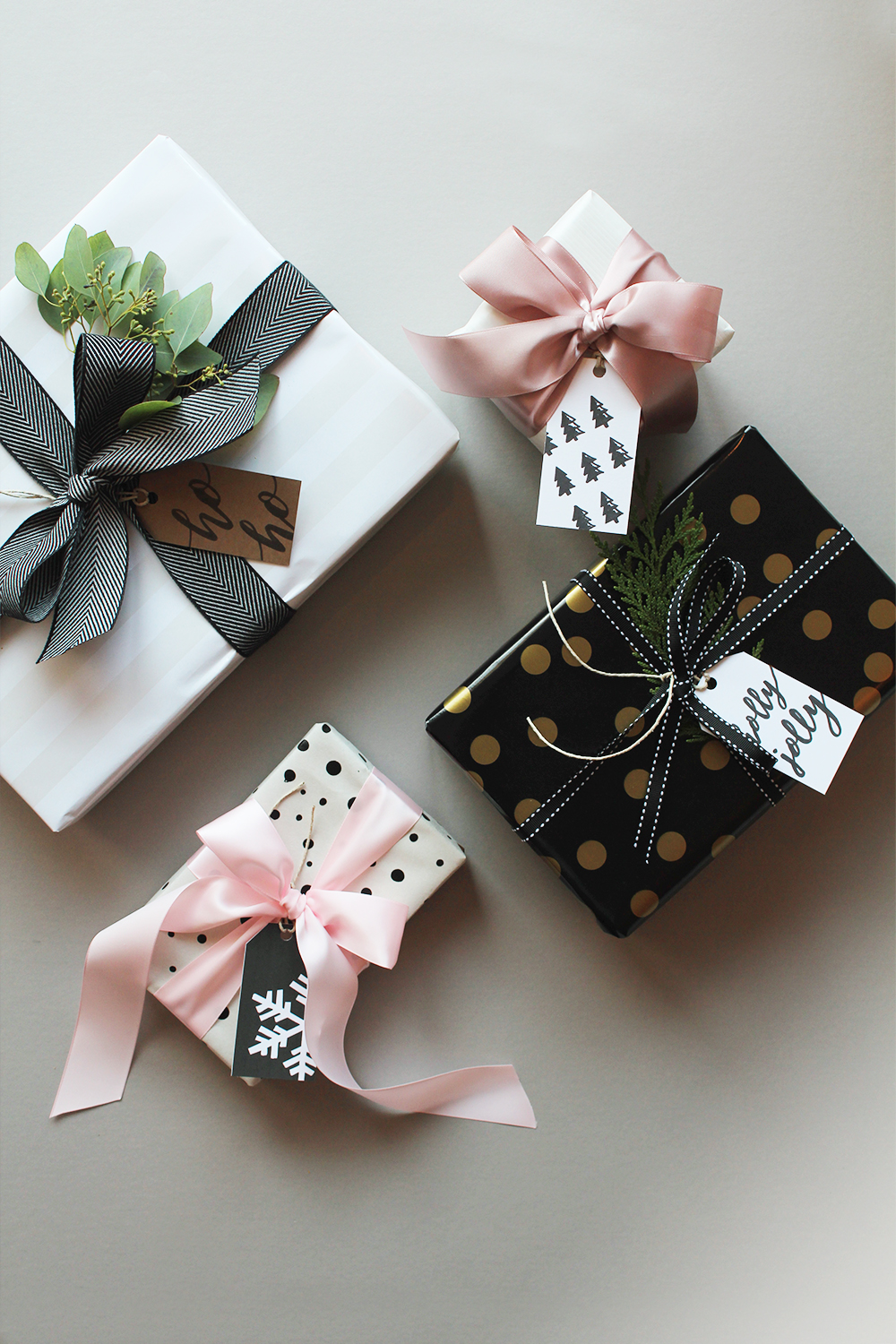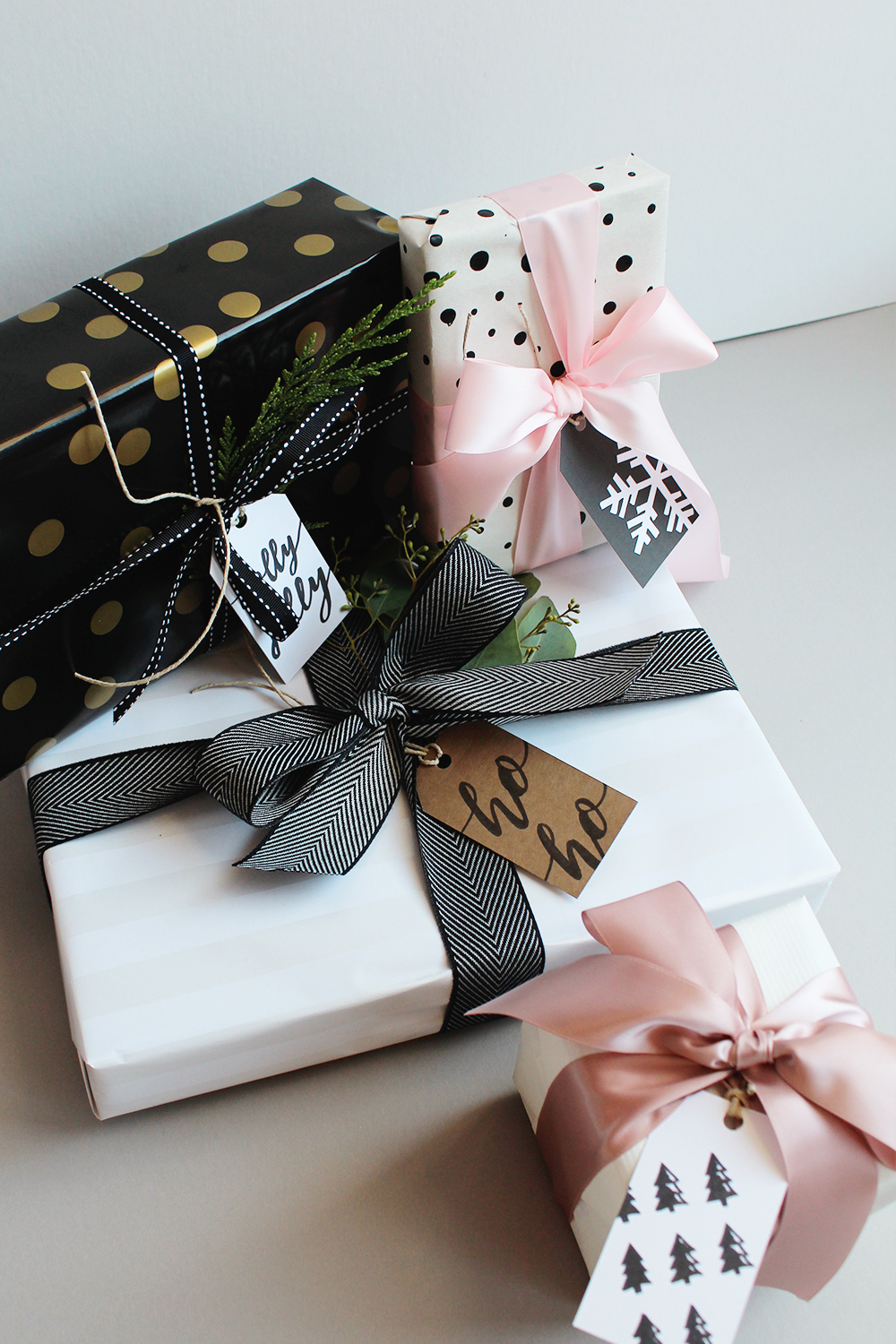 ---
Printable Gift Tags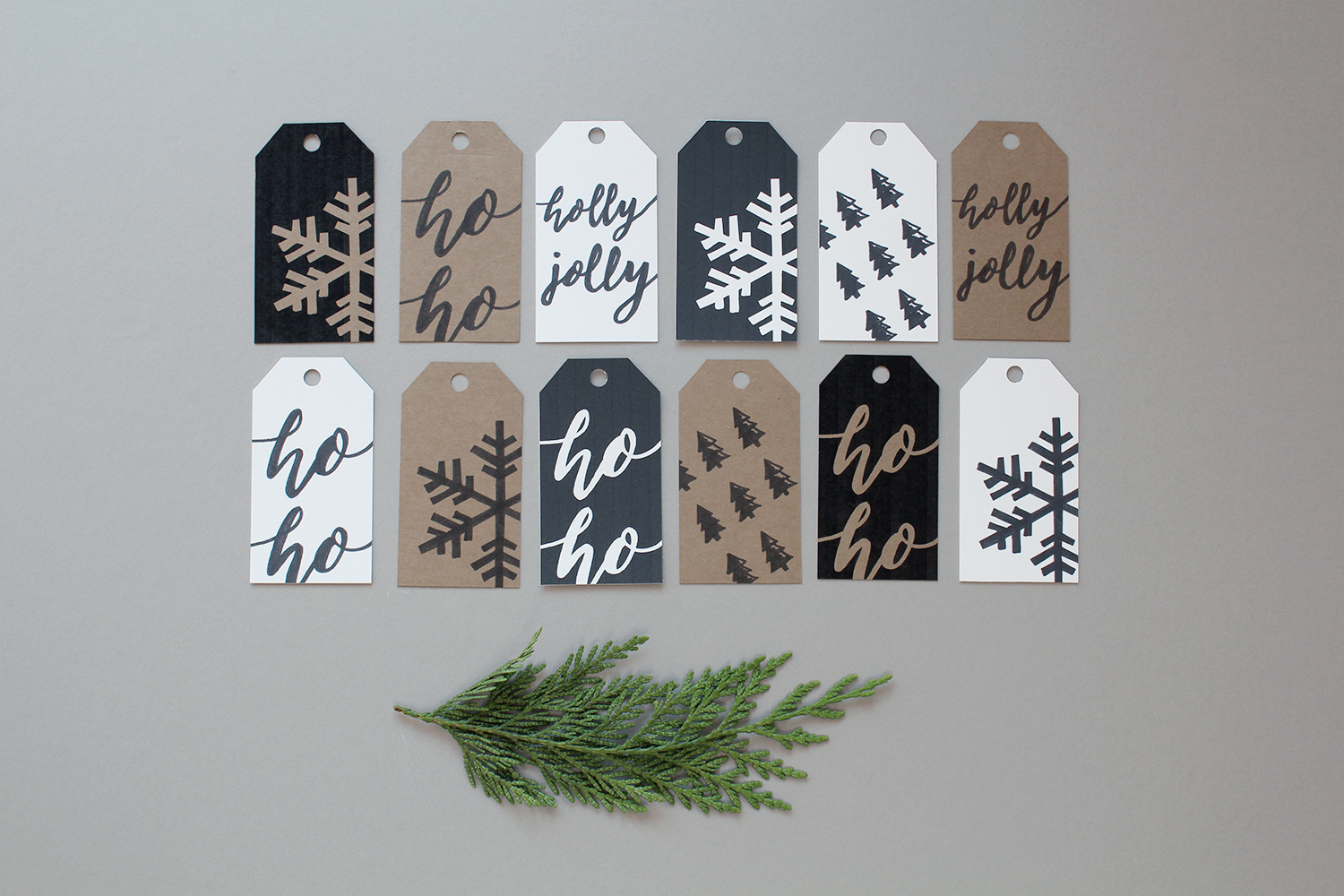 TO PRINT:
Click THIS LINK to download the pdf
Print on your favourite card stock (shown on white and craft stocks)
Cut along the lines and punch a hole at the top.
Loop some twine or thread through and attach to a pretty present!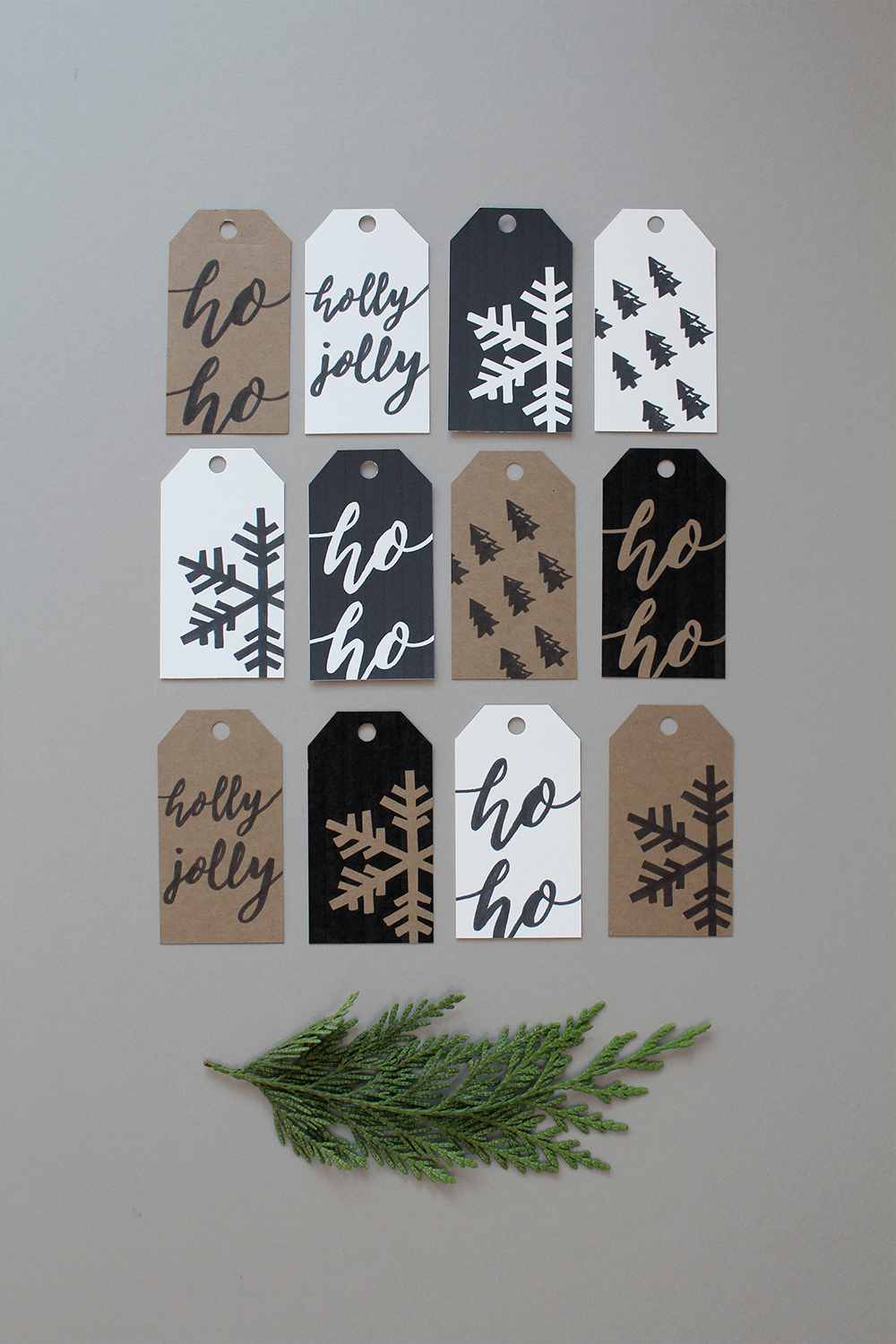 ---
Happy gift wrapping and gift giving friends!!