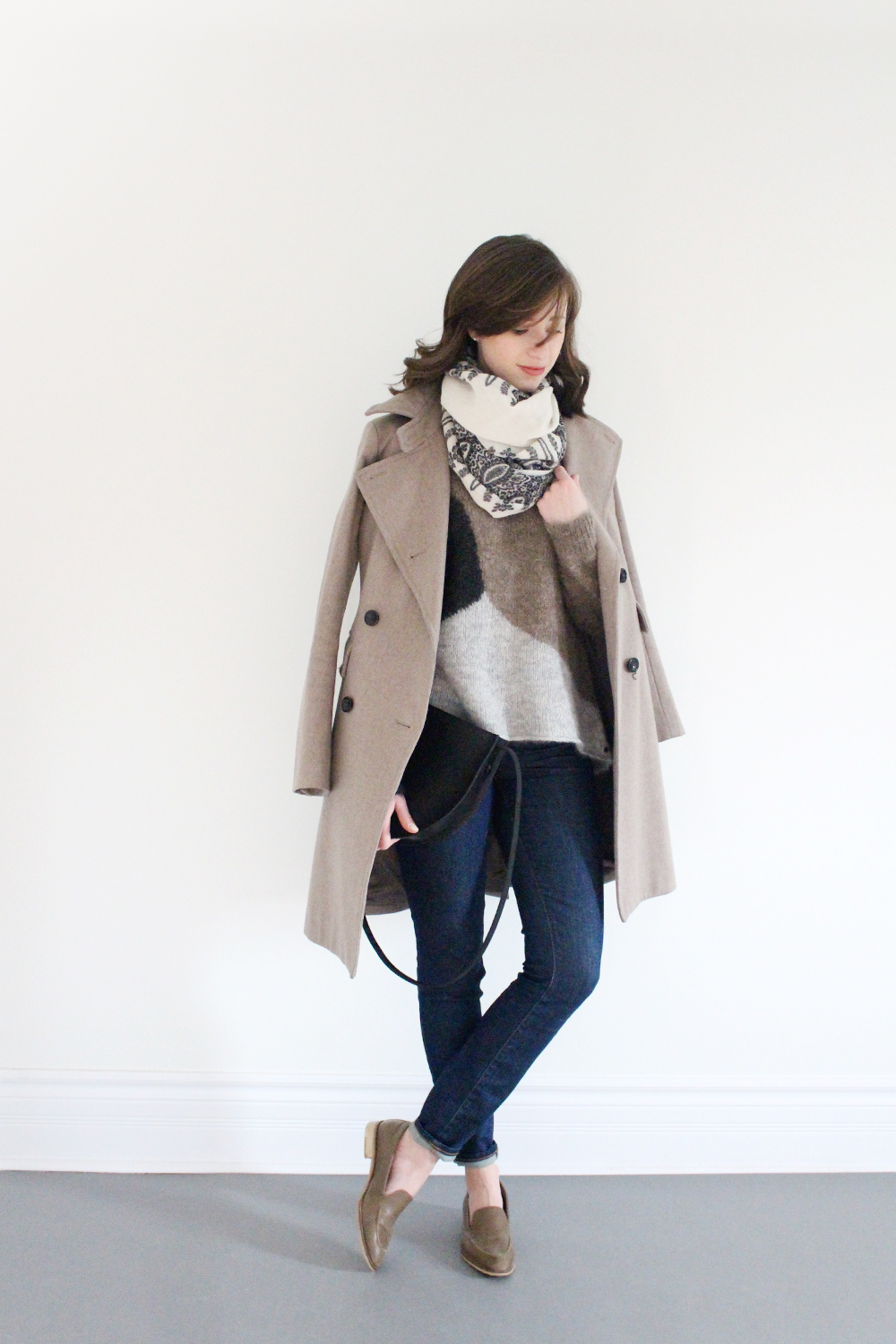 I'm officially on holiday vacation and it feels pretty damn good. It's been a really long and a really short year all at the same time, so it's nice to have a chance to finally stop for a second and take it all in. I'm really looking forward to a few days of gift wrapping, blog planning, house cleaning, book reading and Netflix watching before Christmas and this outfit is perfect for all of those activities. It's also the second last one of the year, say what?
Everyone keeps saying they hope we get snow for Christmas but to be honest, I don't share the same opinion. I'm loving this mild December and these extra opportunities to wear something other than winter boots and parkas. Just yesterday, we took Dobby to our favourite brunch spot and ate our BLTs and drank our lattes on a bench out front. Something we would never have imagined we could do at this time of year! It's also nice to not need a shovel and a bucket of salt just to get my care out of the driveway.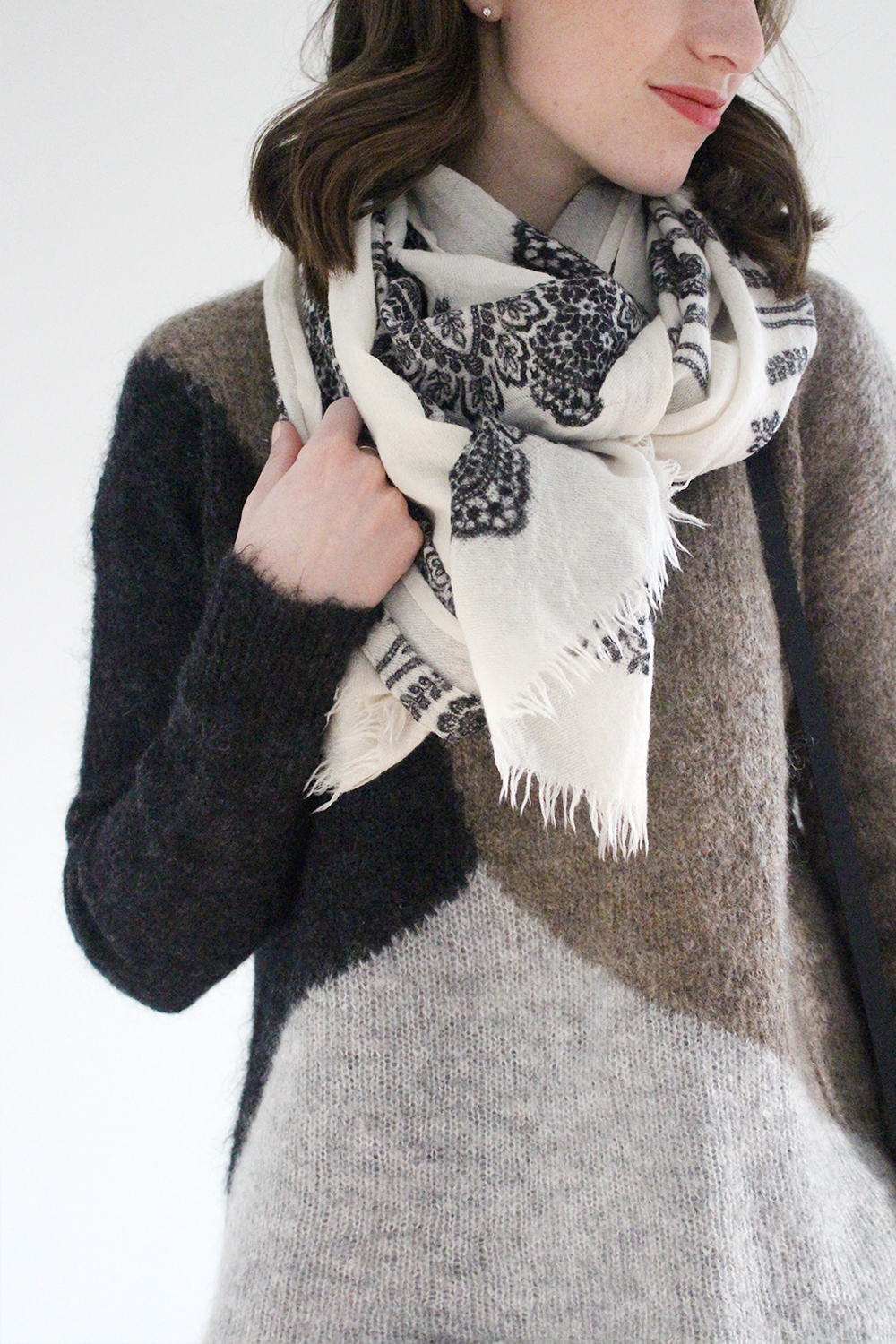 I definitely don't mind the fact that it's still sweater weather though! This one came in the mail last week and I immediately swapped it for the one I had been wearing and it's been on repeat ever since. I love that all my go-to neutrals are united in one top and the mohair/wool blend feels like a super soft but crazy cozy cloud. Paired with my new favourite classic skinny jeans, a great scarf and some lady loafers it makes for a put together but totally comfy get-up. If the wind has picked up, I toss a peacoat on top and I'm all set!
Now I'm off to get started on my holiday agenda!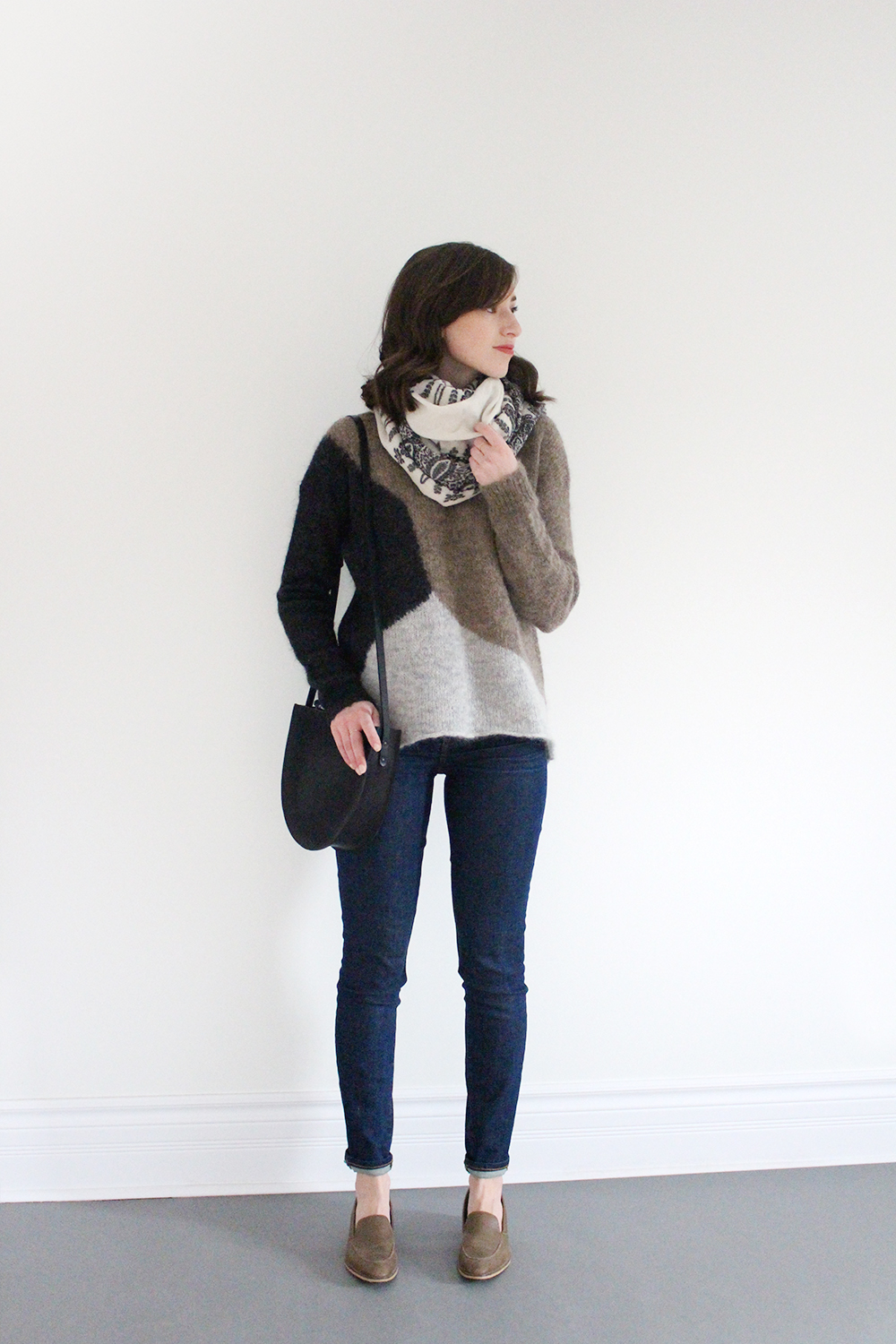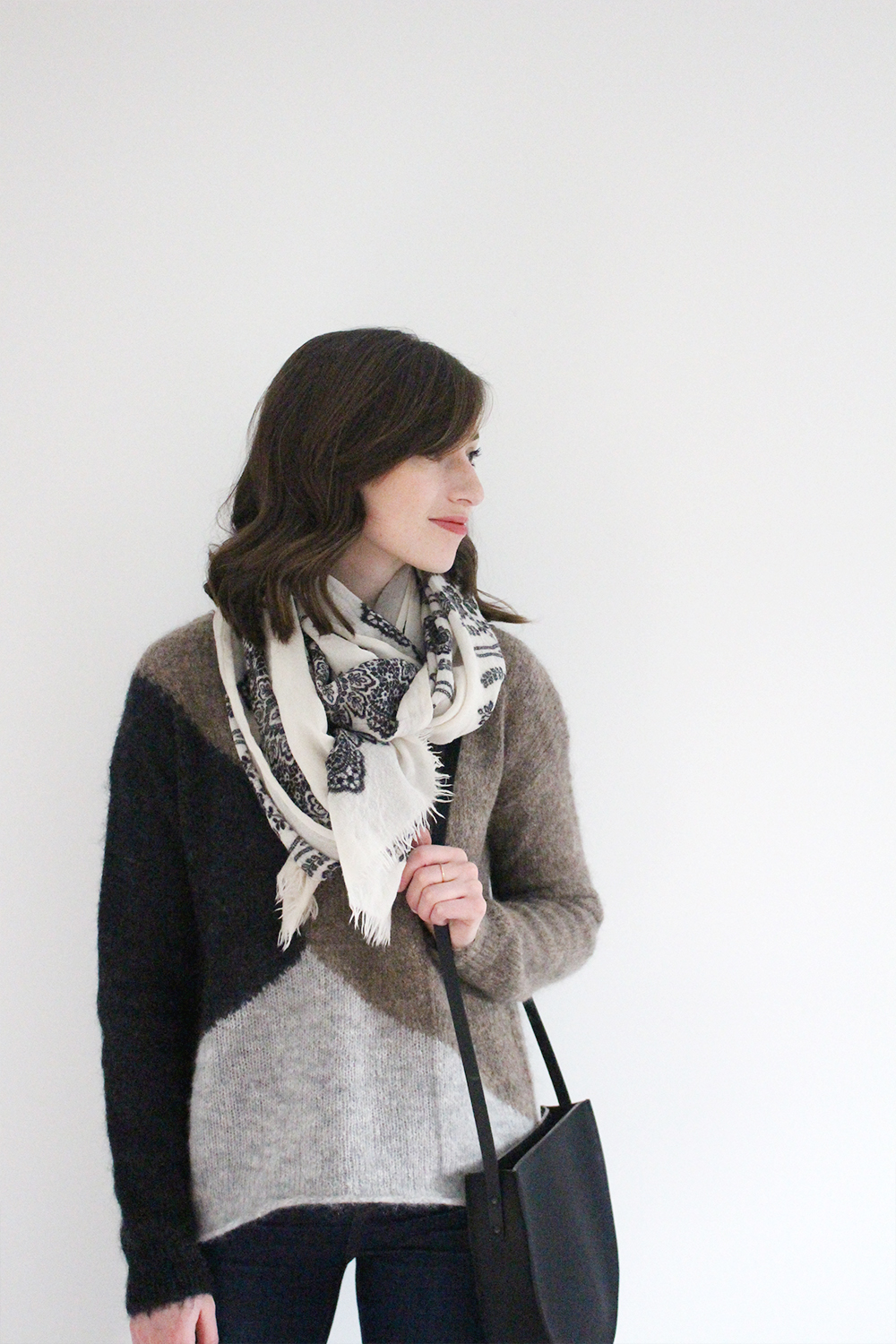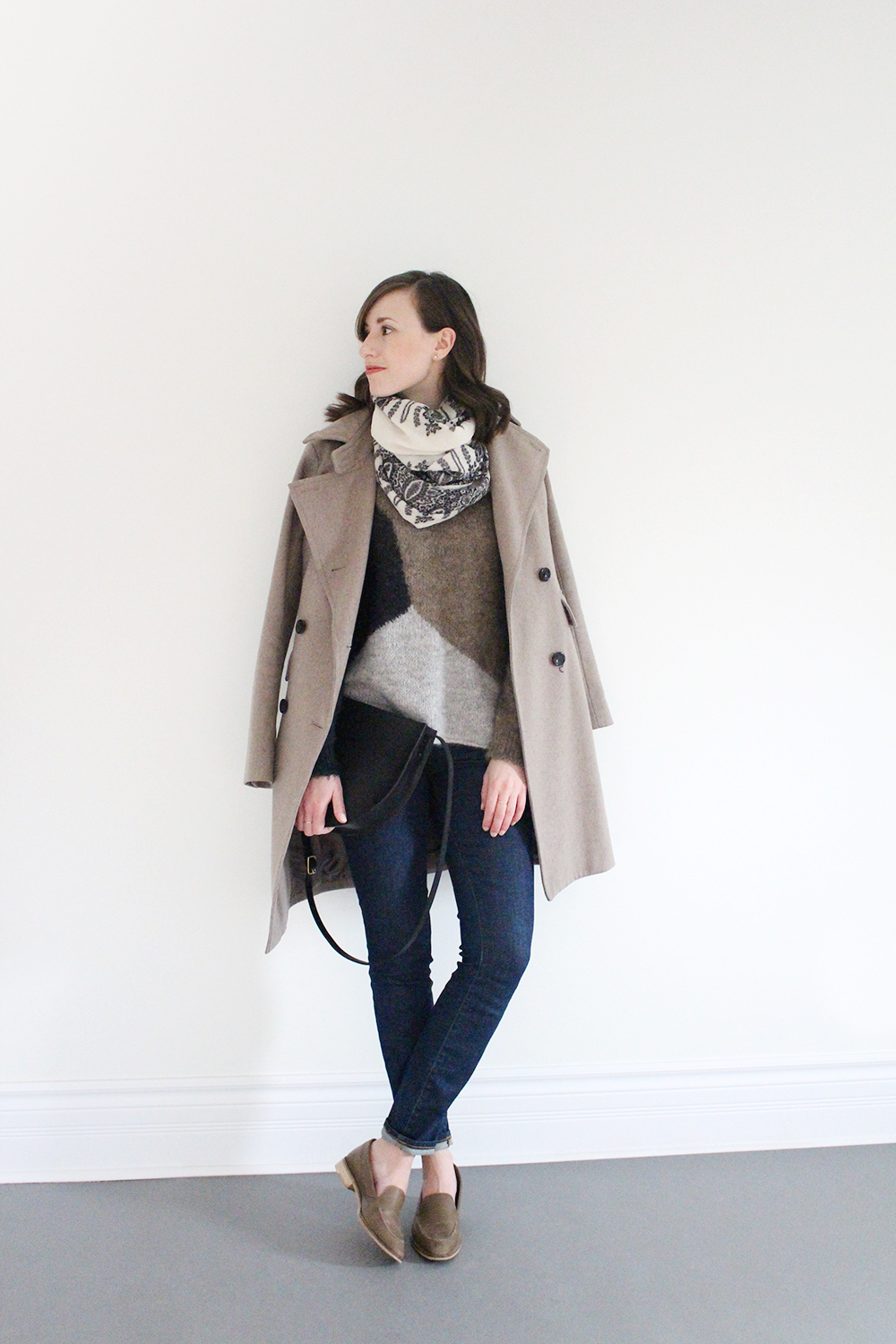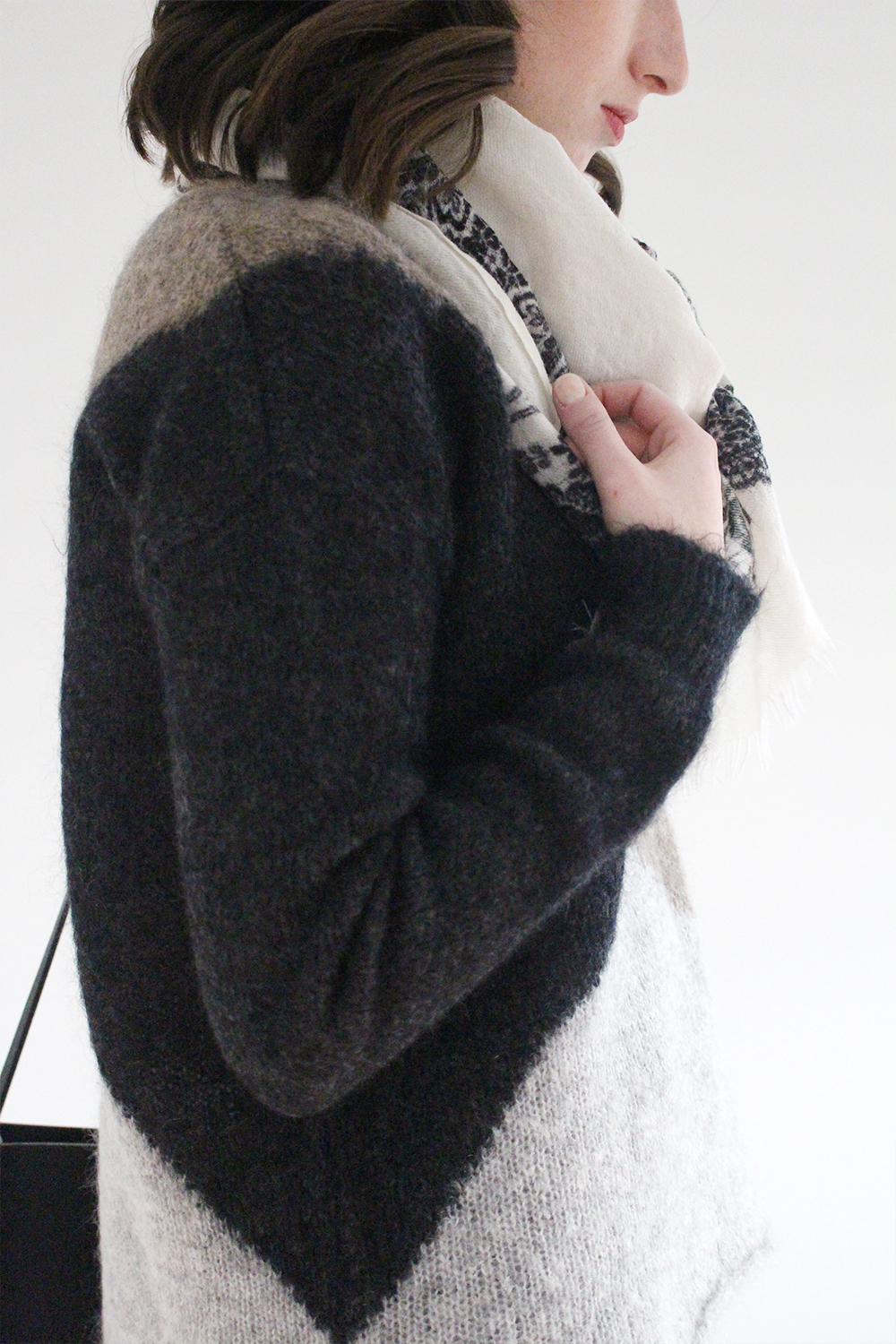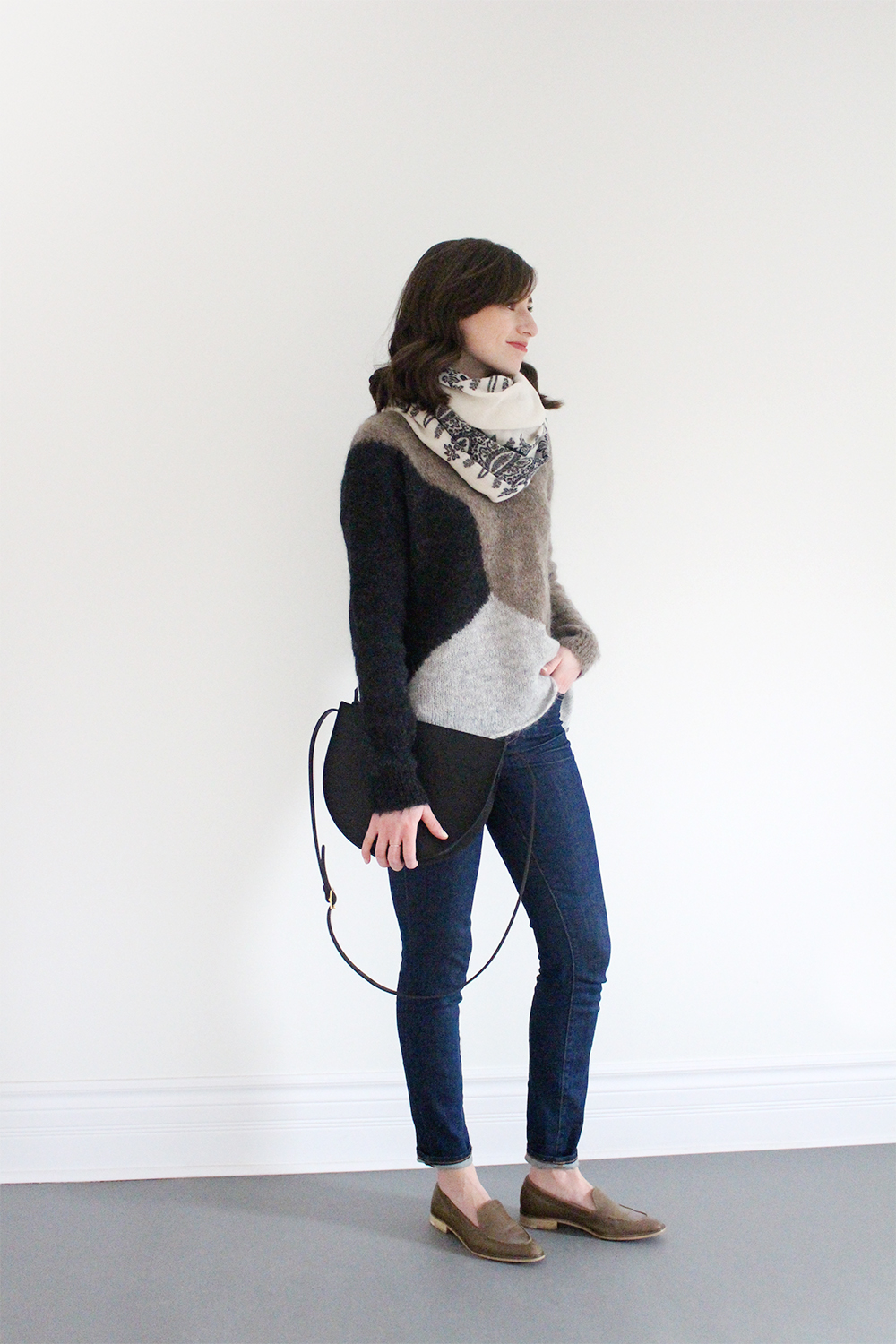 ---
Sweater c/o OneGreyDay | Jeans Madewell || Coat old (LOVE this one and this one) | Loafers Everlane | Bag The Stowe | Scarf old Club Monaco
---