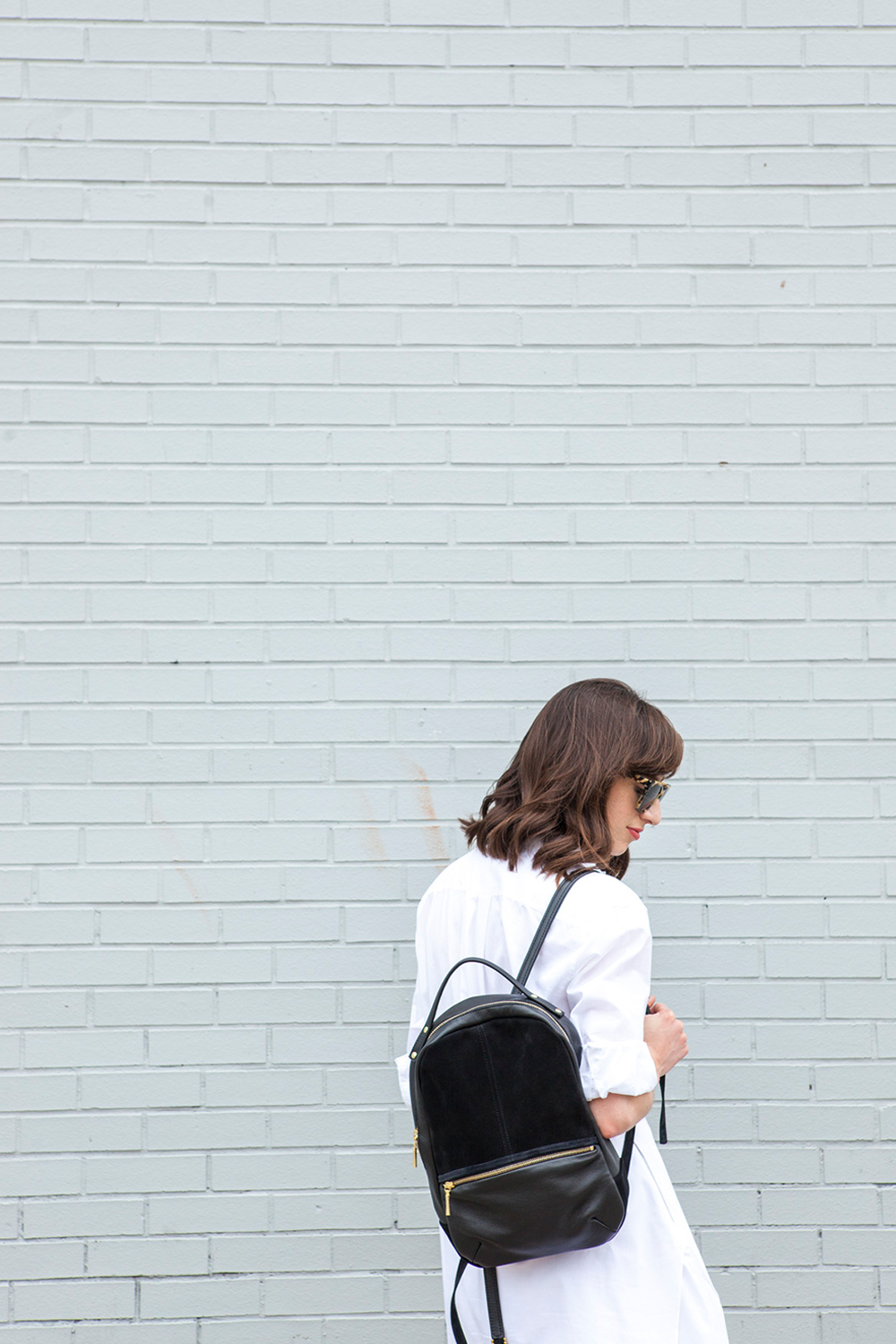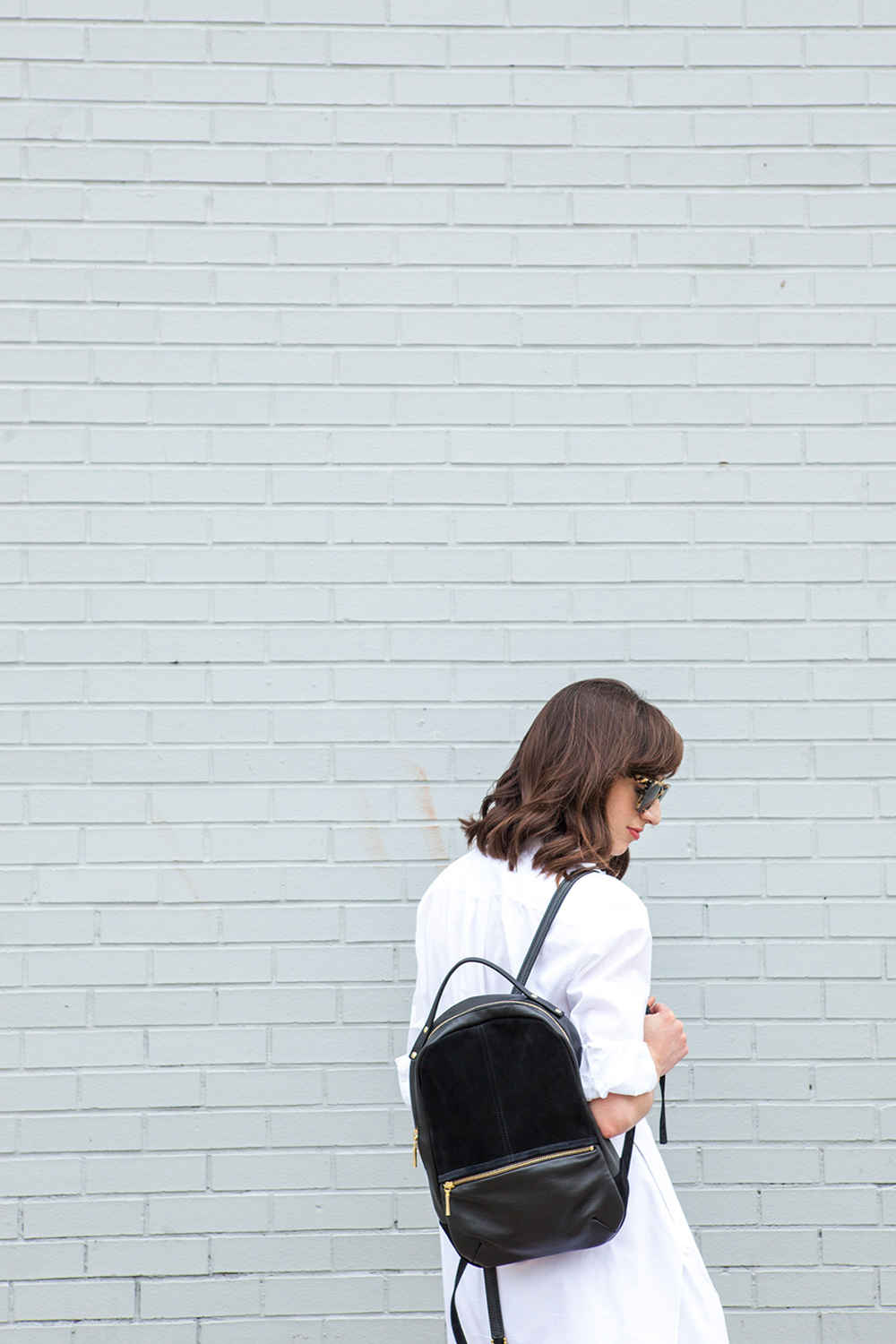 As I'm sure is the same for you, I've crossed paths with a lot of backpacks so far in my life. They've run the gamut between being big enough to carry everything I could ever need and small enough that I cringe at the thought of my late 90's style choices. They've all served their purpose at some point but they've certainly never been like this one. The backpack trend has been on my radar for a while now, but they always seem too overdone or too juvenile or too sporty. I figured it just wasn't meant to be until I saw that Opelle Creative had indeed created the perfect answer to my lifelong backpack dreams.
I can't quite put it into words but something seriously magical happens when the perfect balance is struck between form and function. It's finding designers that are achieving this balance that makes me remember why I love style and fashion so much. From the moment I slung it over my shoulder, I knew this bag was going to be a total game changer. It's perfect for biking around town, ideal for hauling my minimum of 3 notebooks everywhere I go along with my giant iPhone, wallet and sunnies. But it's practicality is just half the equation. It's also ridiculously chic. I mean, supple black leather, paired with soft suede, adorned with minimal but deliberate gold detailing is cause for sartorial celebration! Not to mention being named 'Kanye' basically makes it the Yeezus of all backpacks.
I've collaborated with Opelle Creative once before (see the post here) and I really can't say enough good things about Amy, Beth and the Opelle team. They're super creative, work really hard and honestly just get it! So if you're in the market for a phenomenally well made and beautifully designed bag, definitely have a look at the full collection.
Now don't mind me while I skip around town like the happiest kid on the block!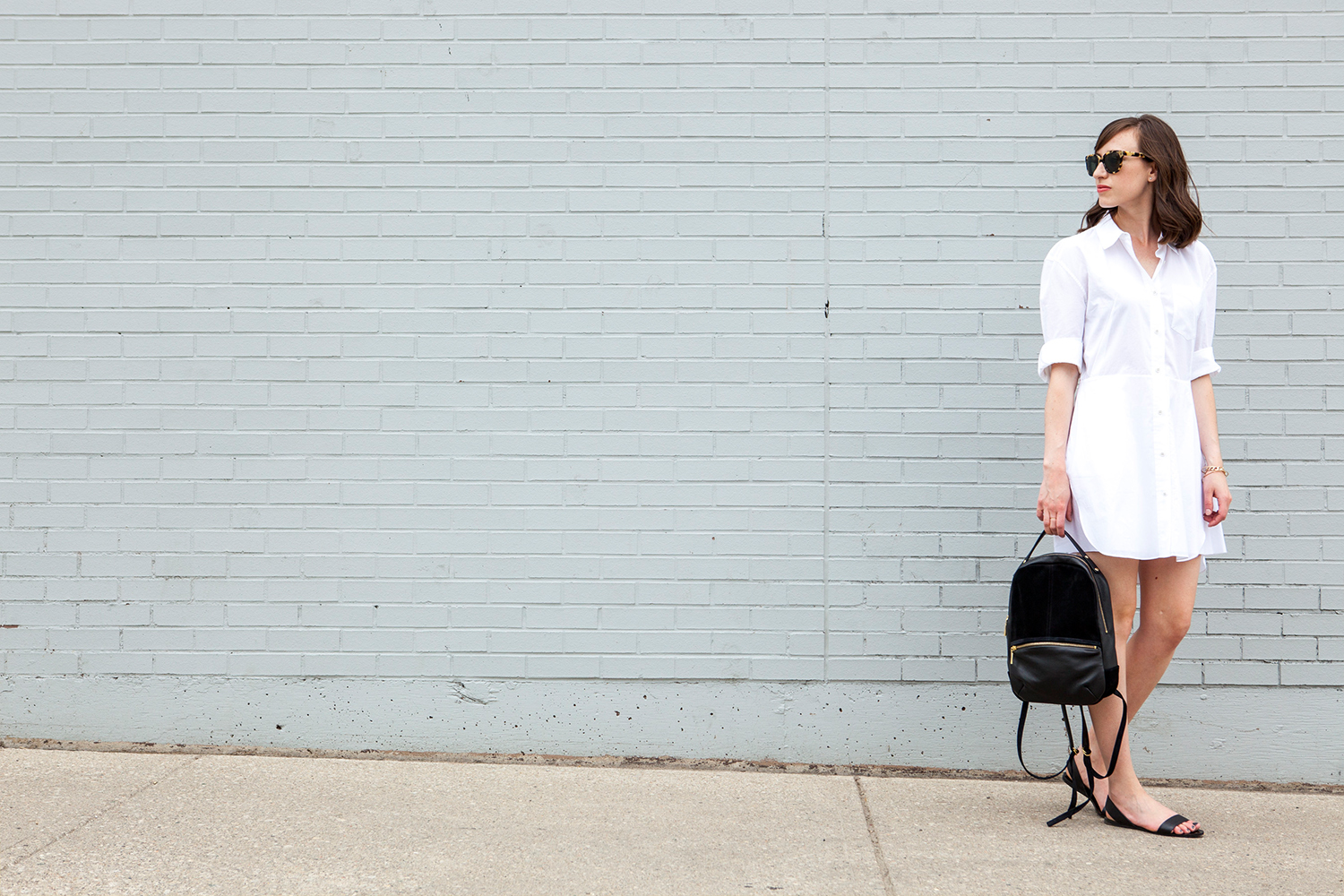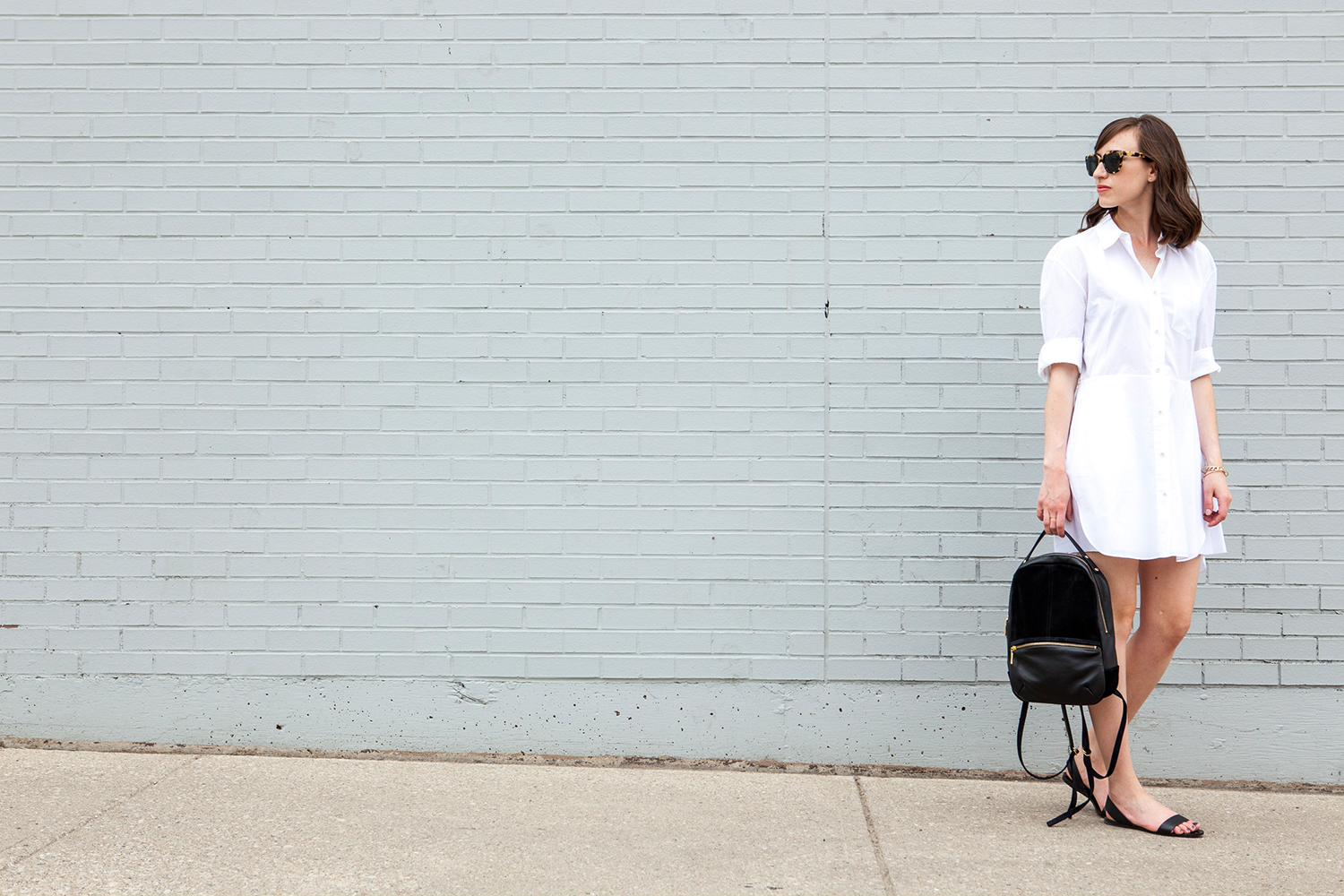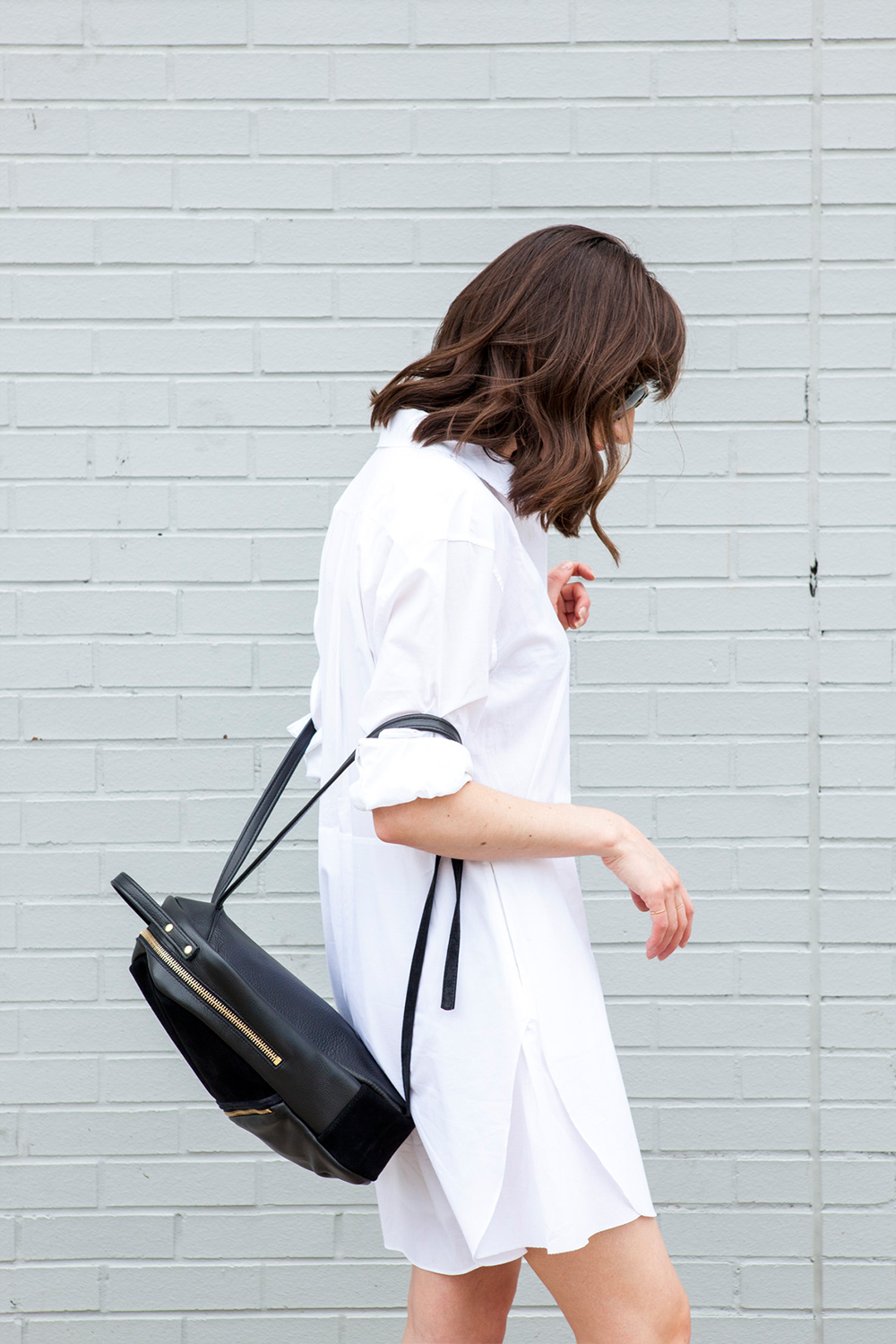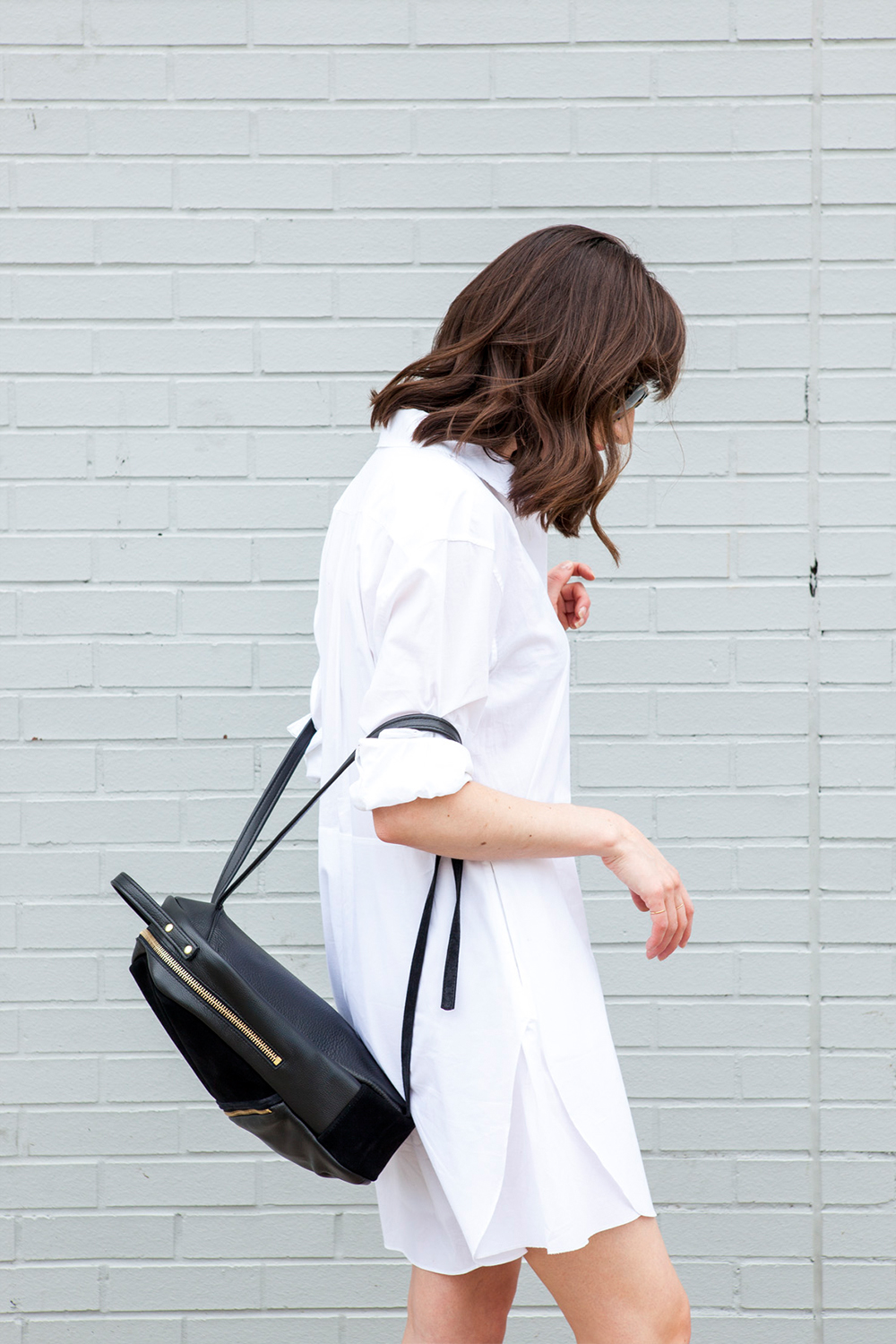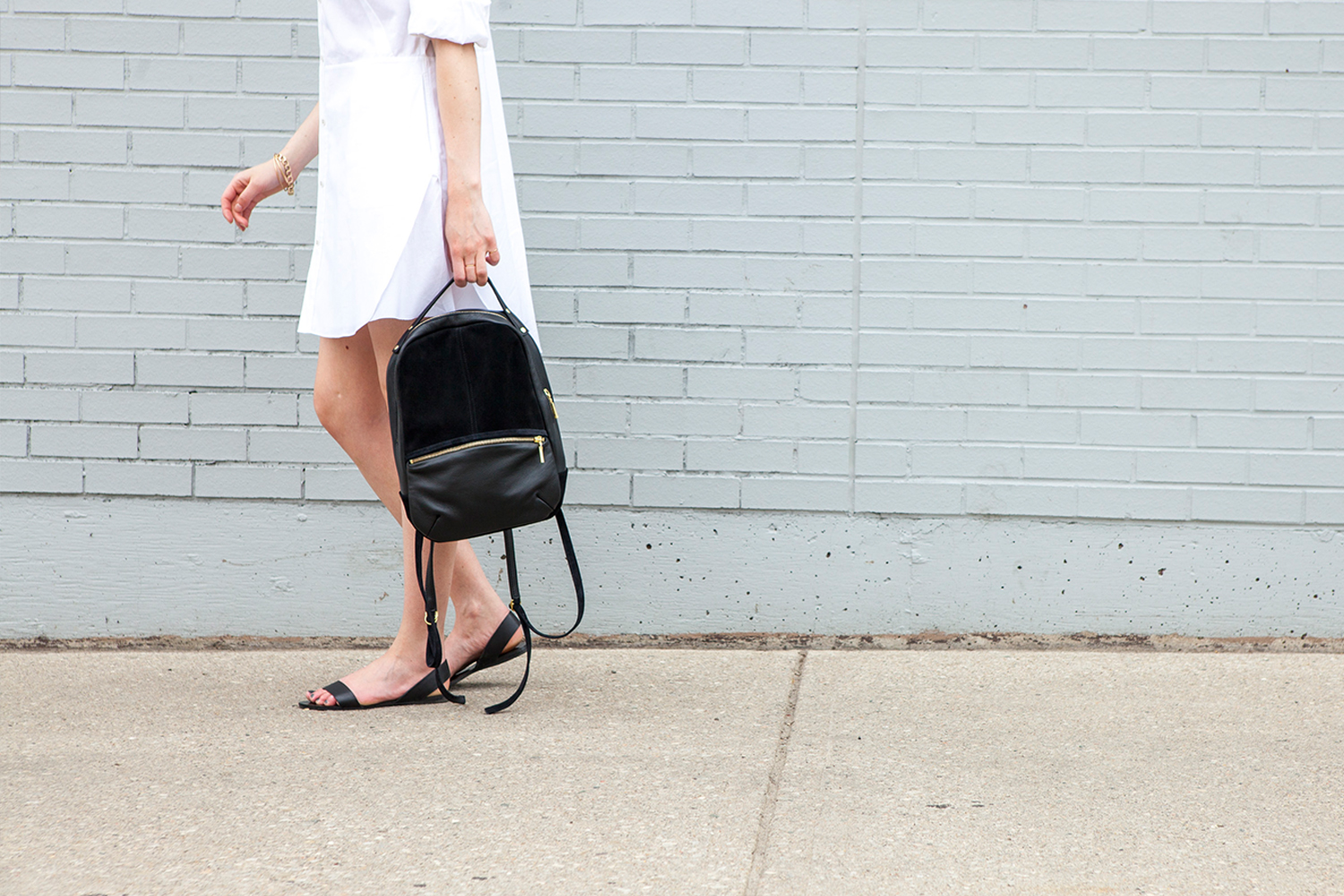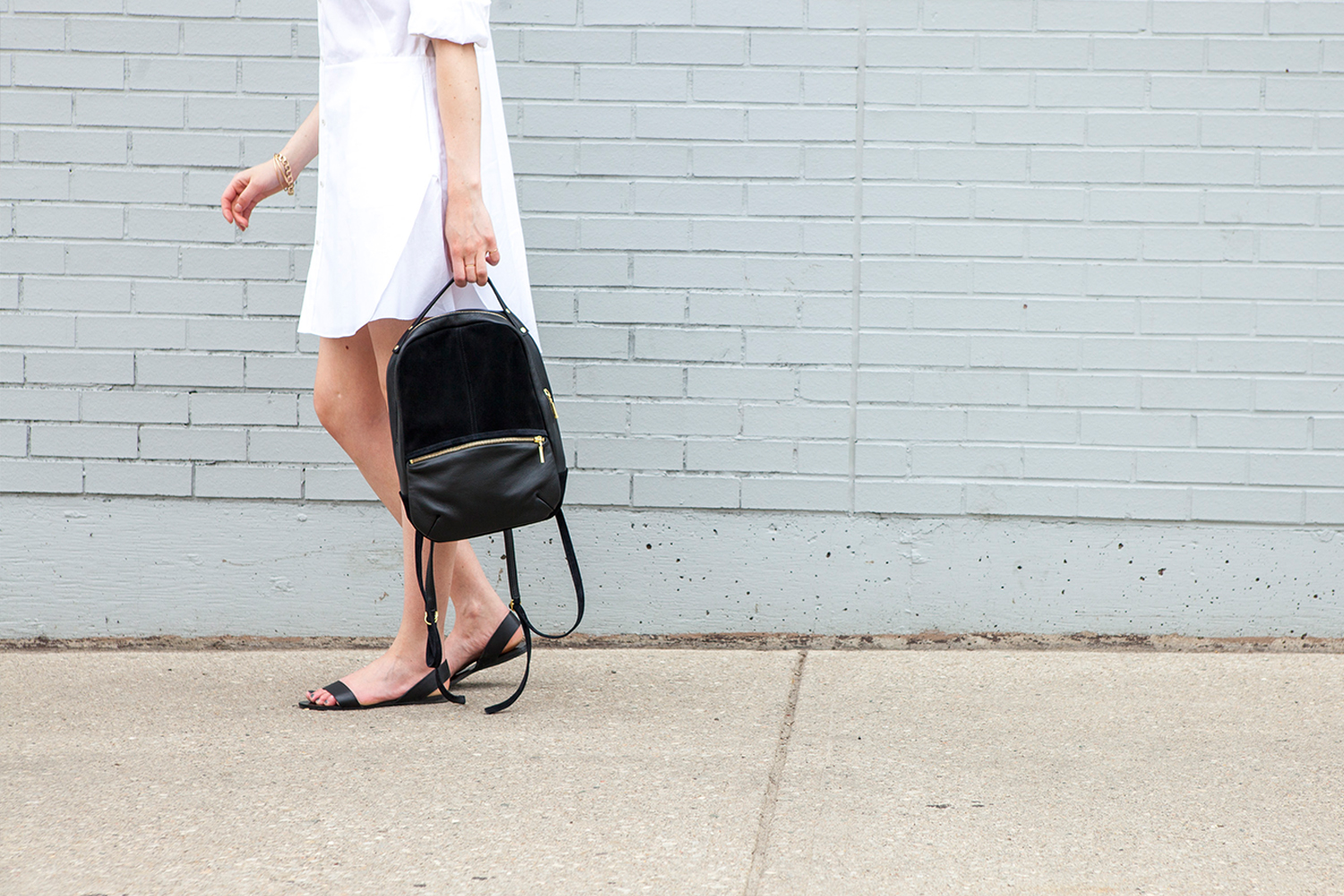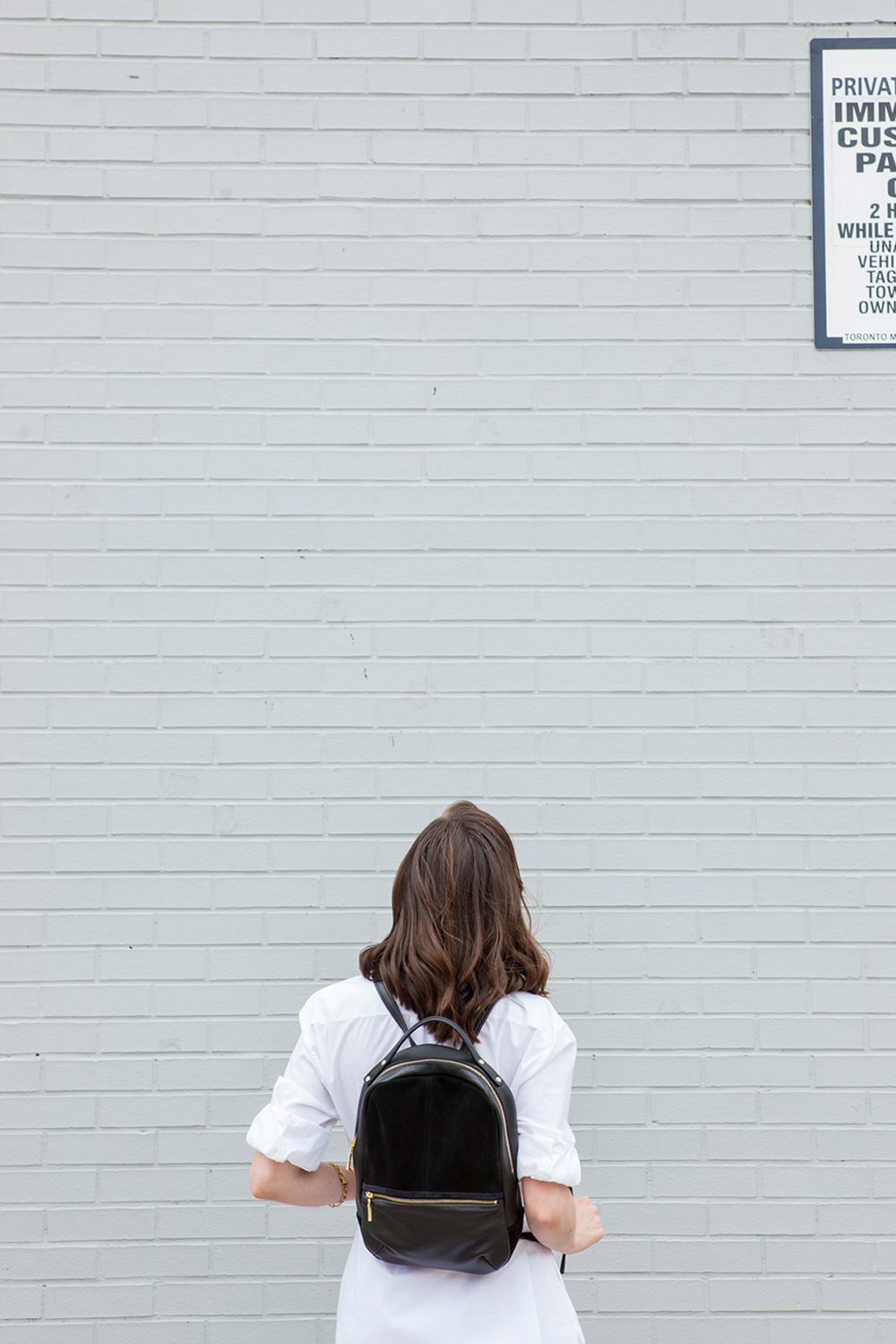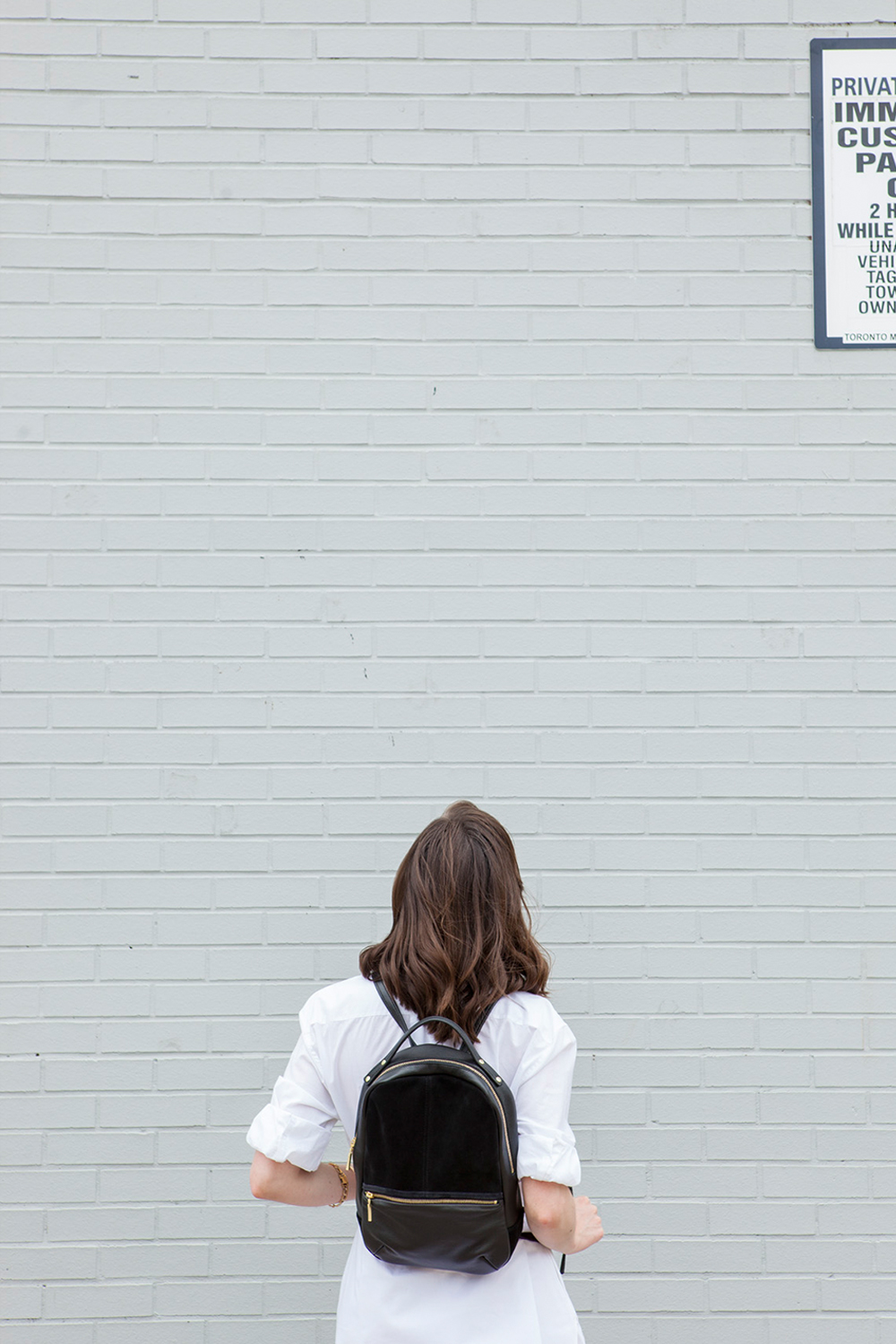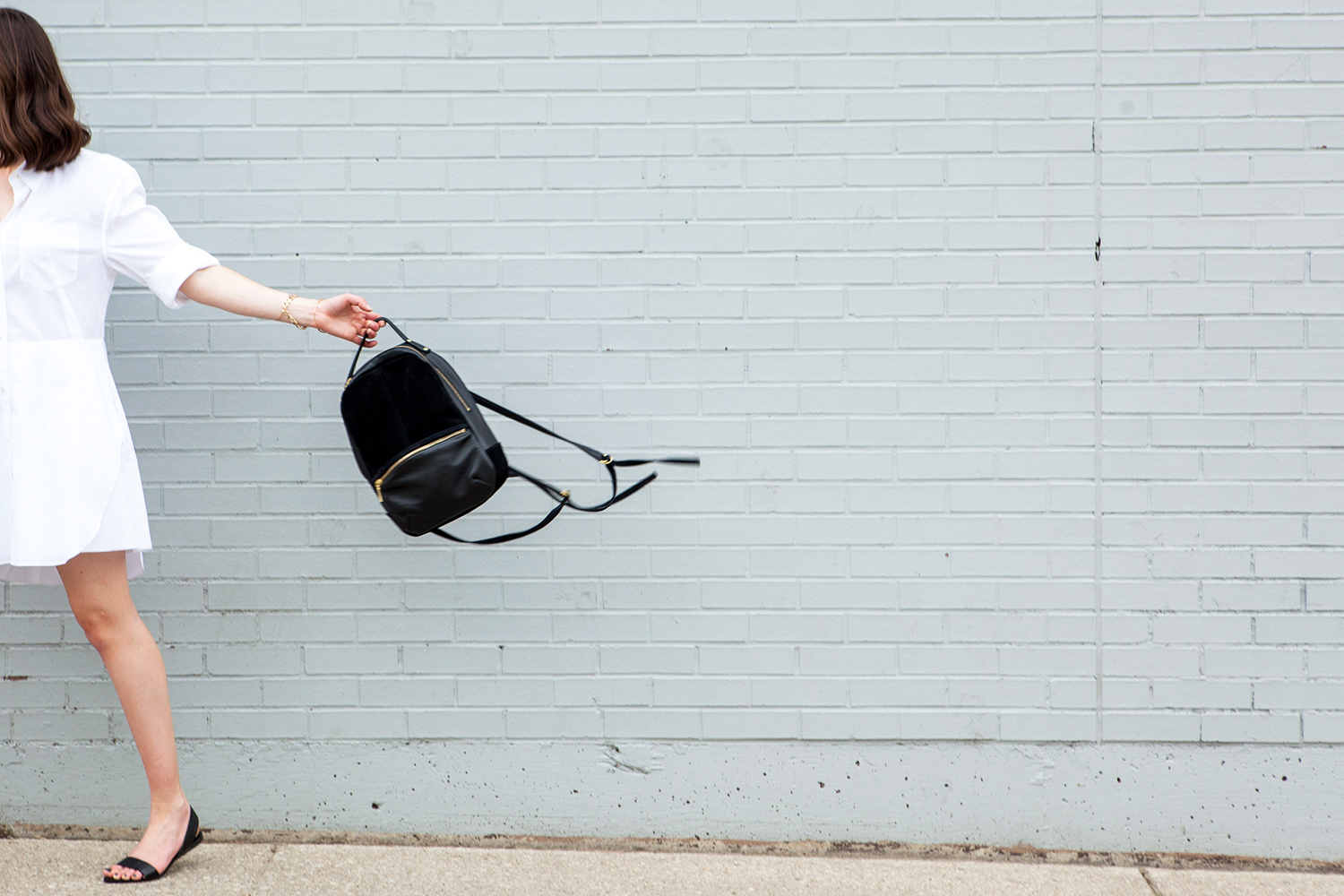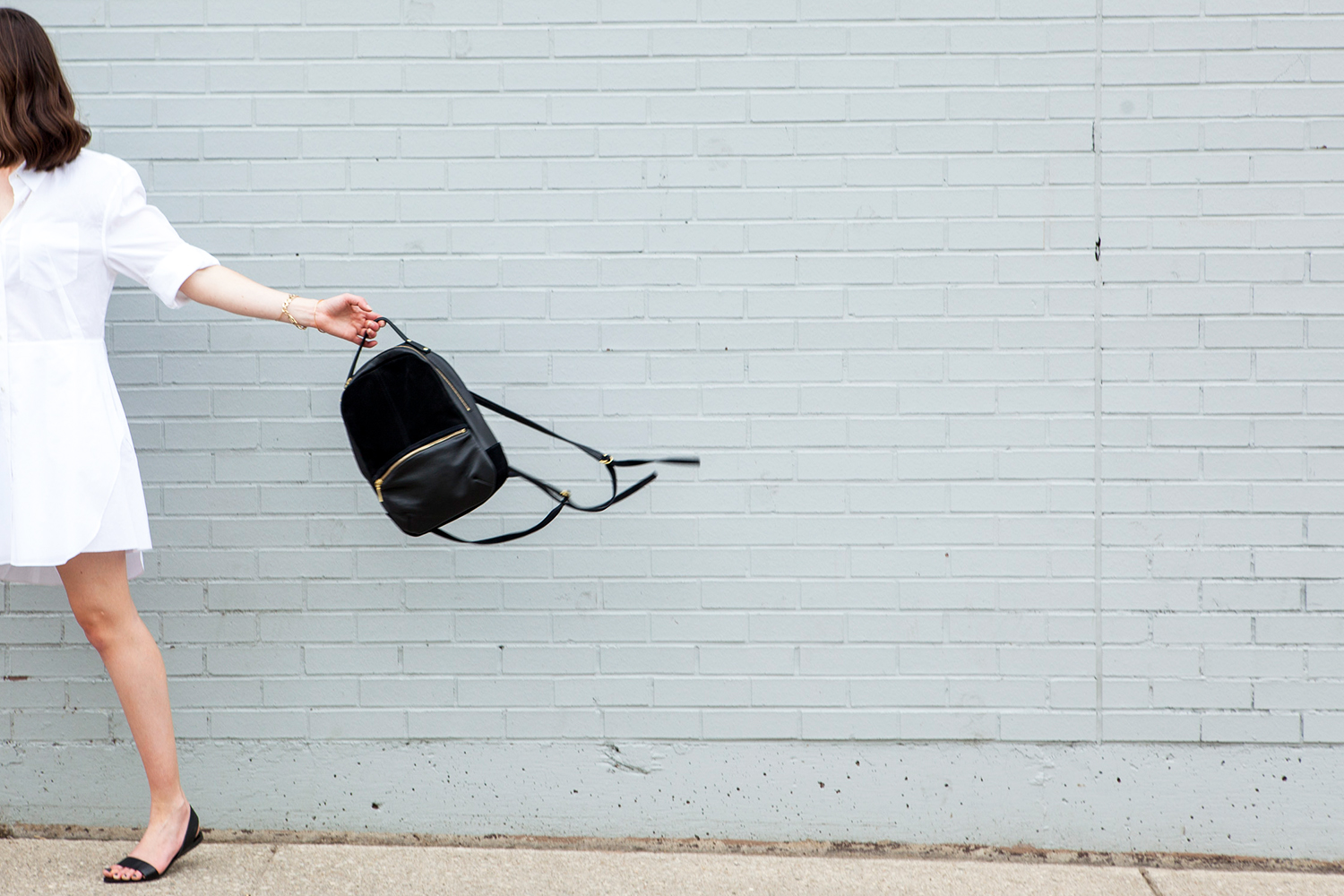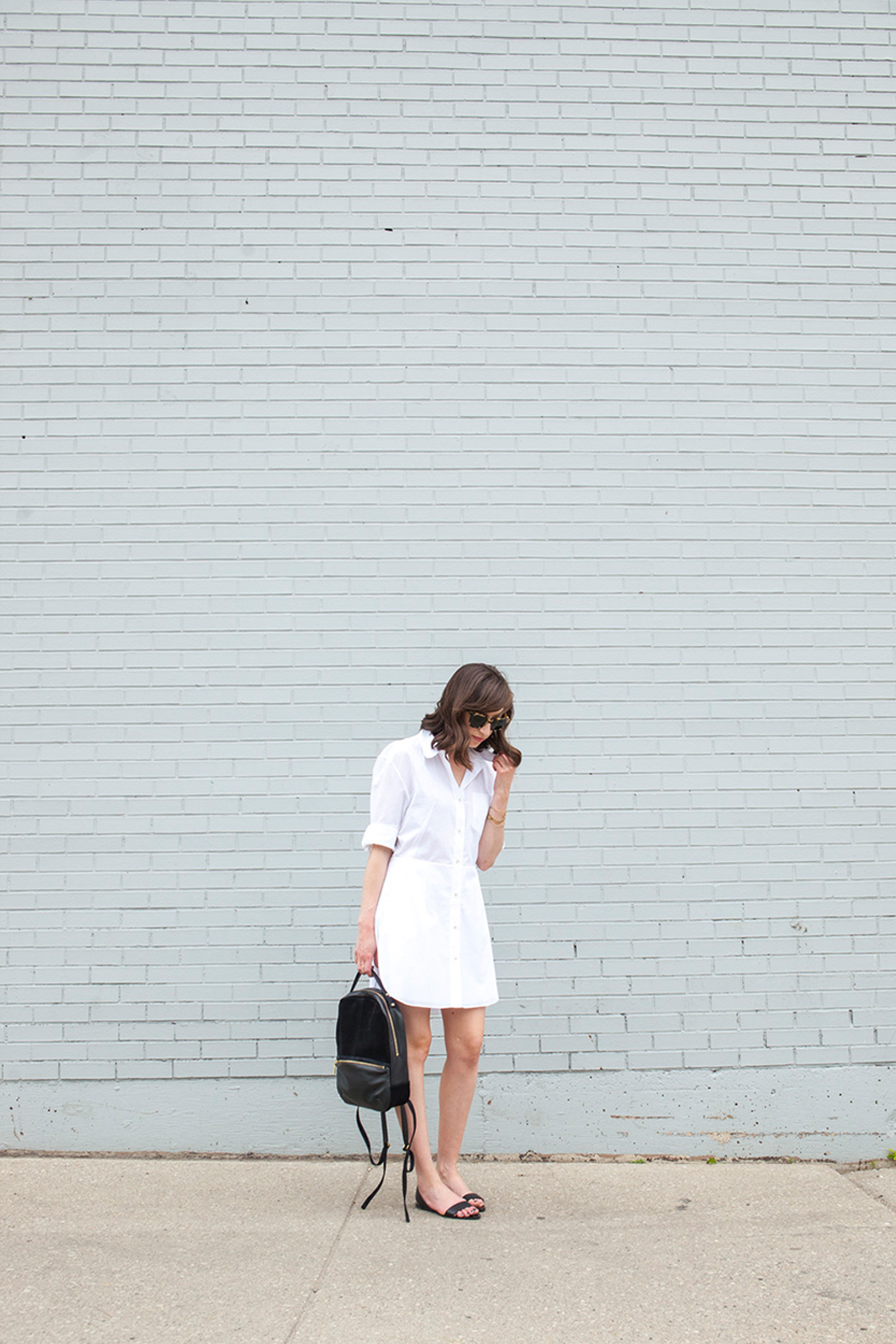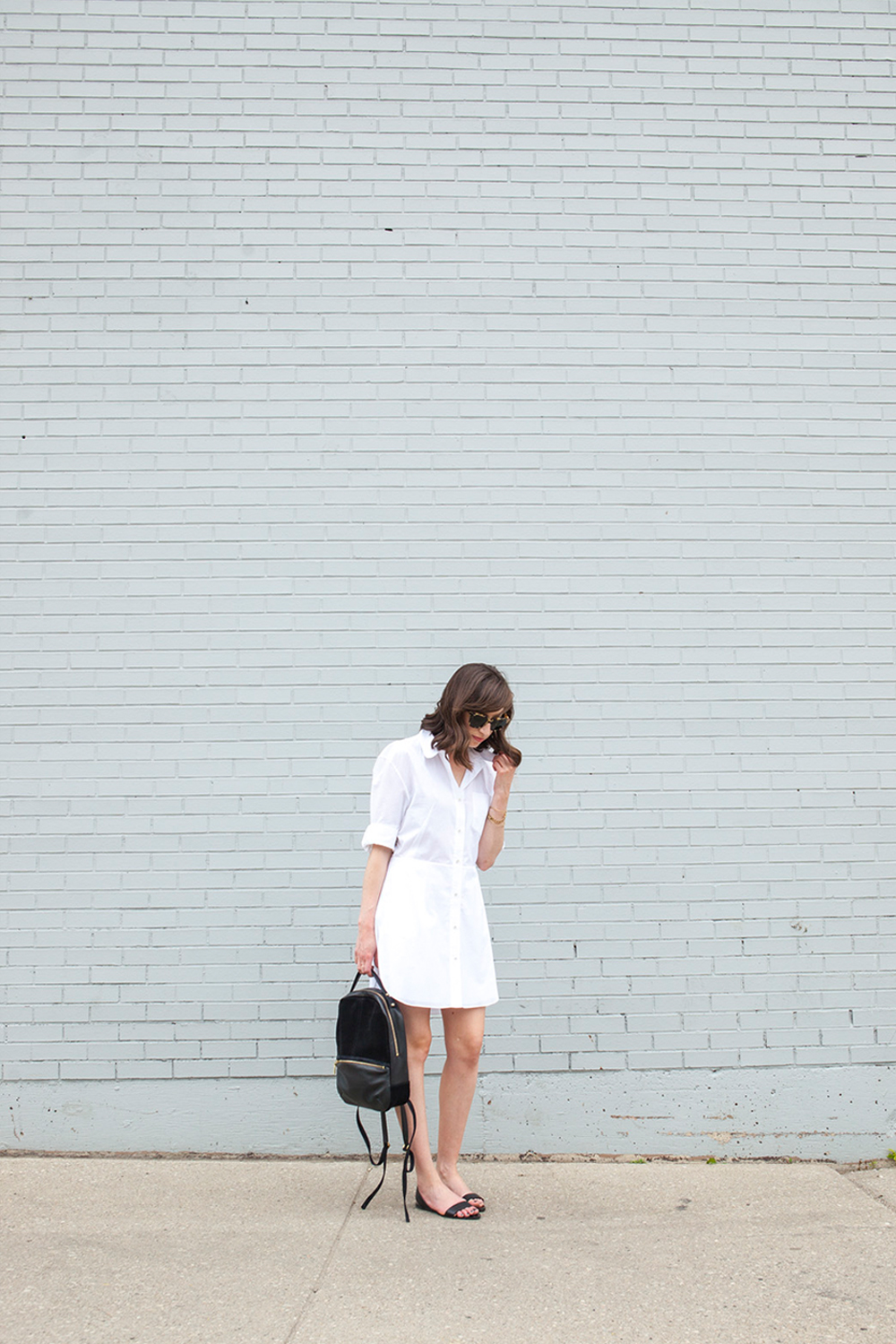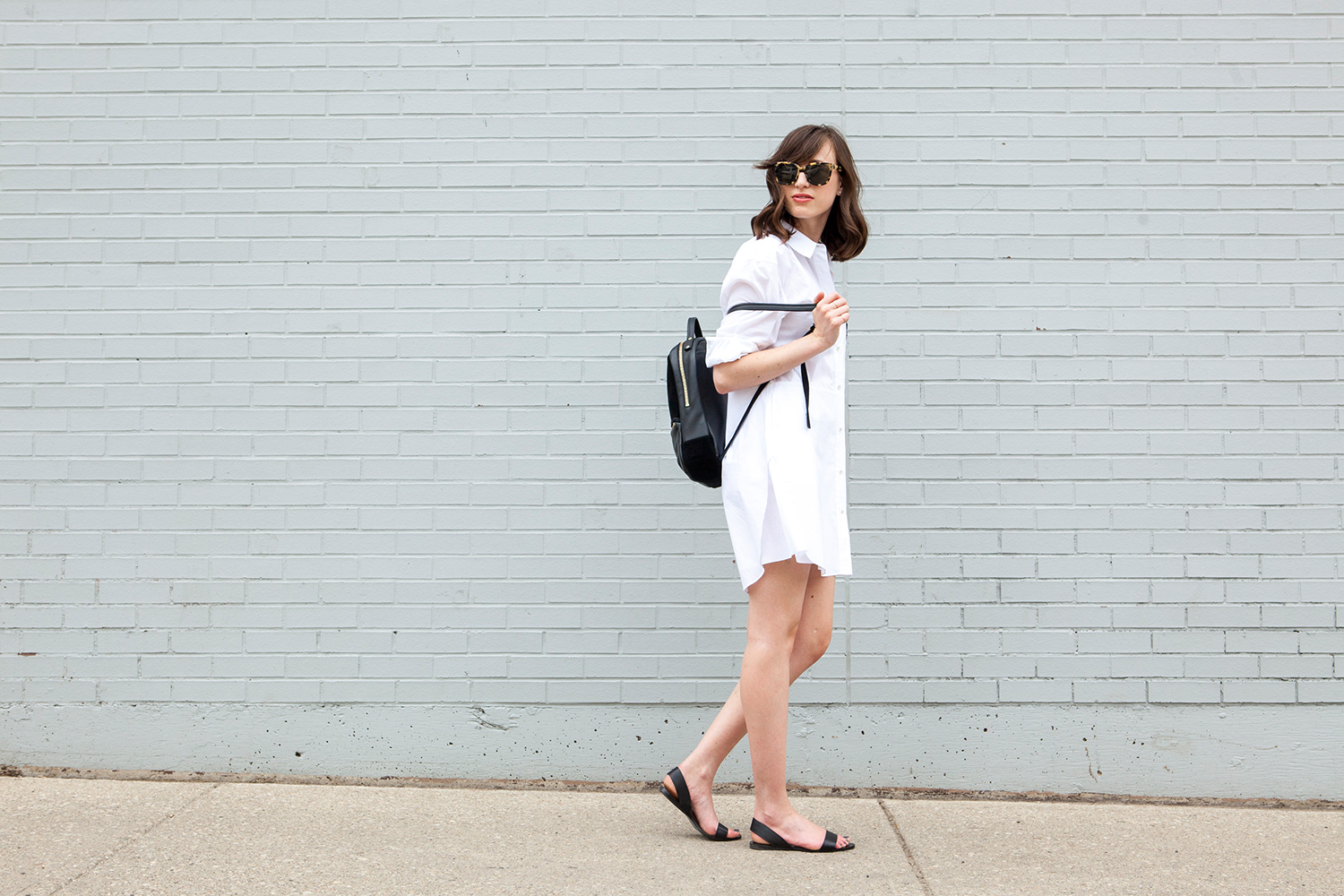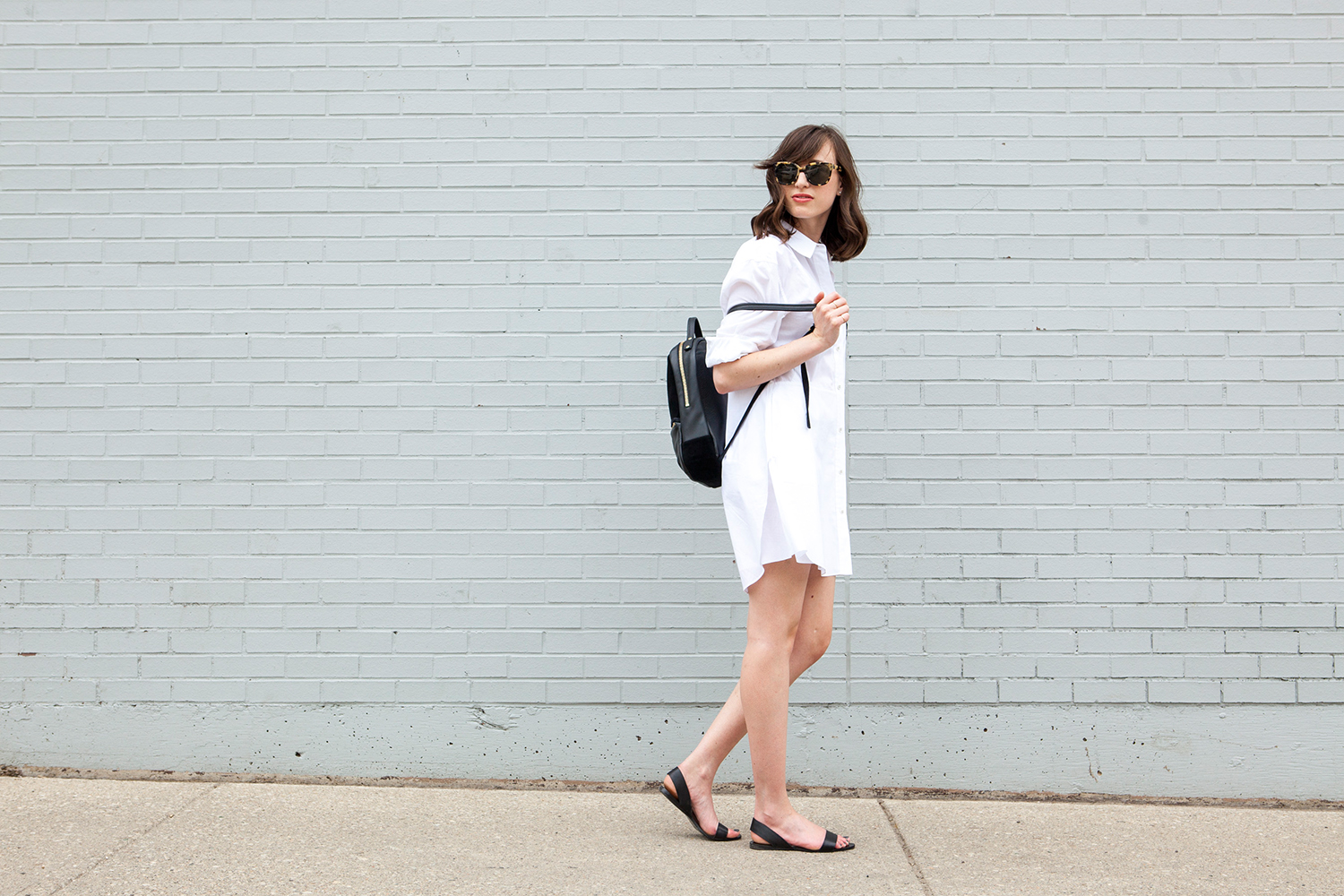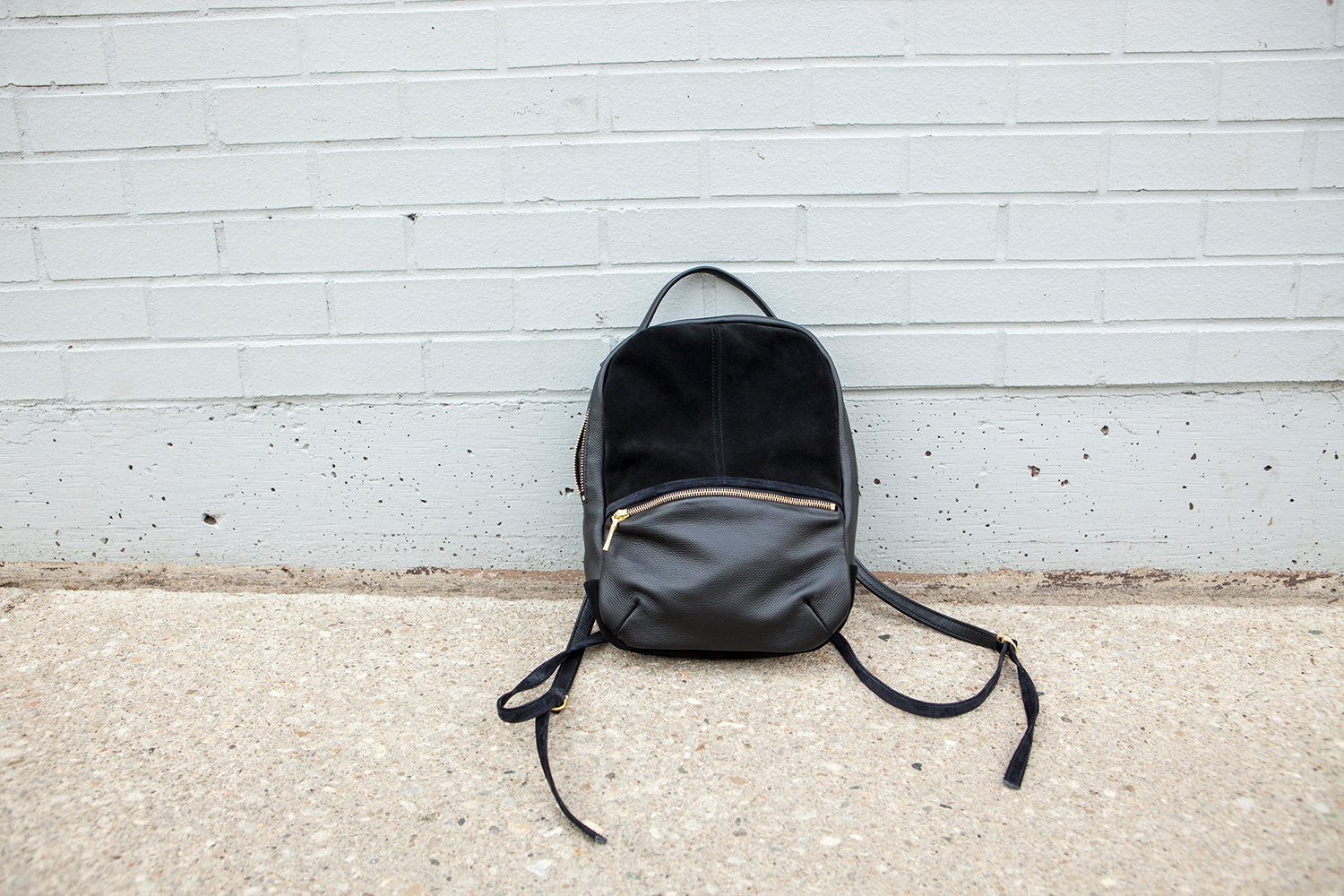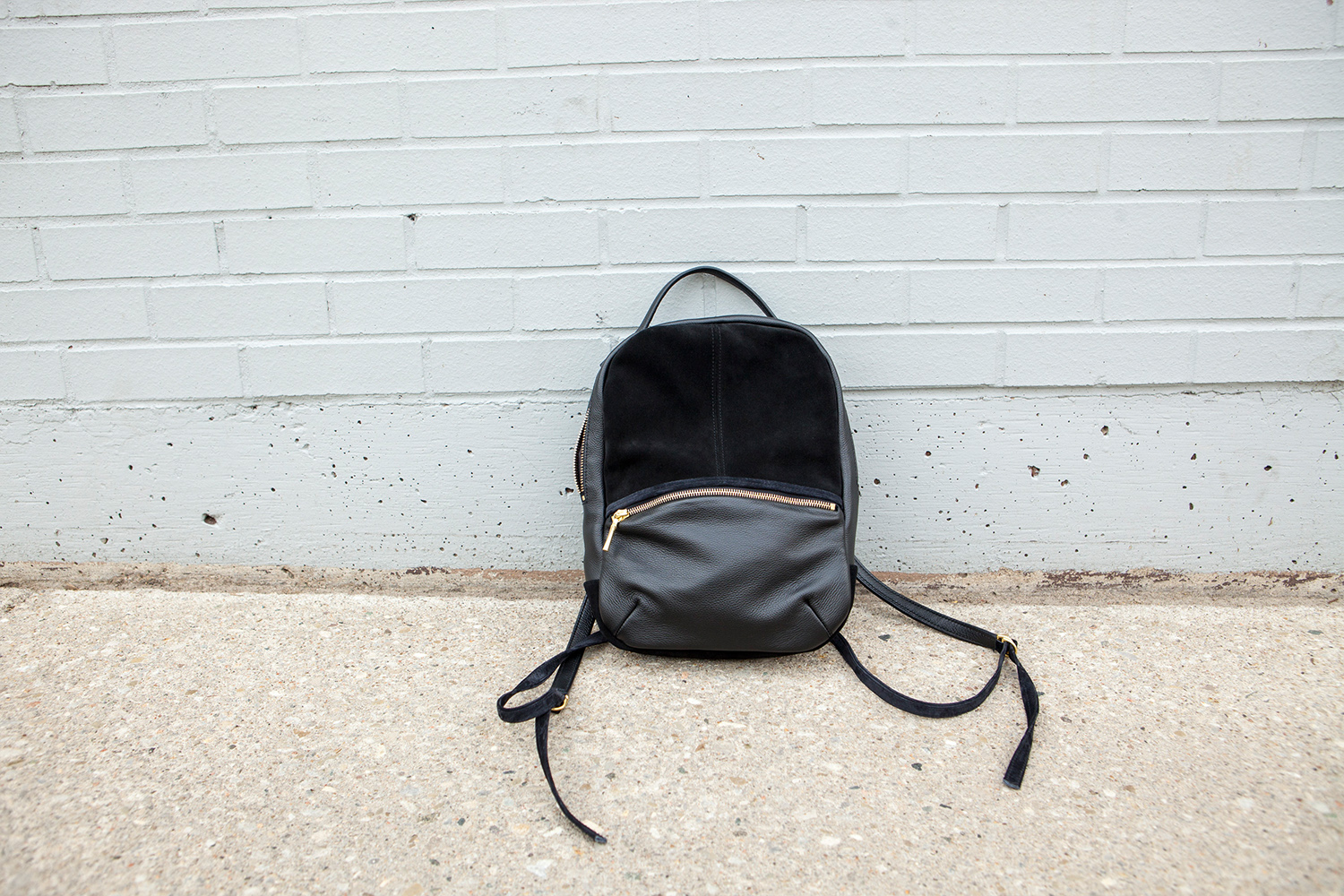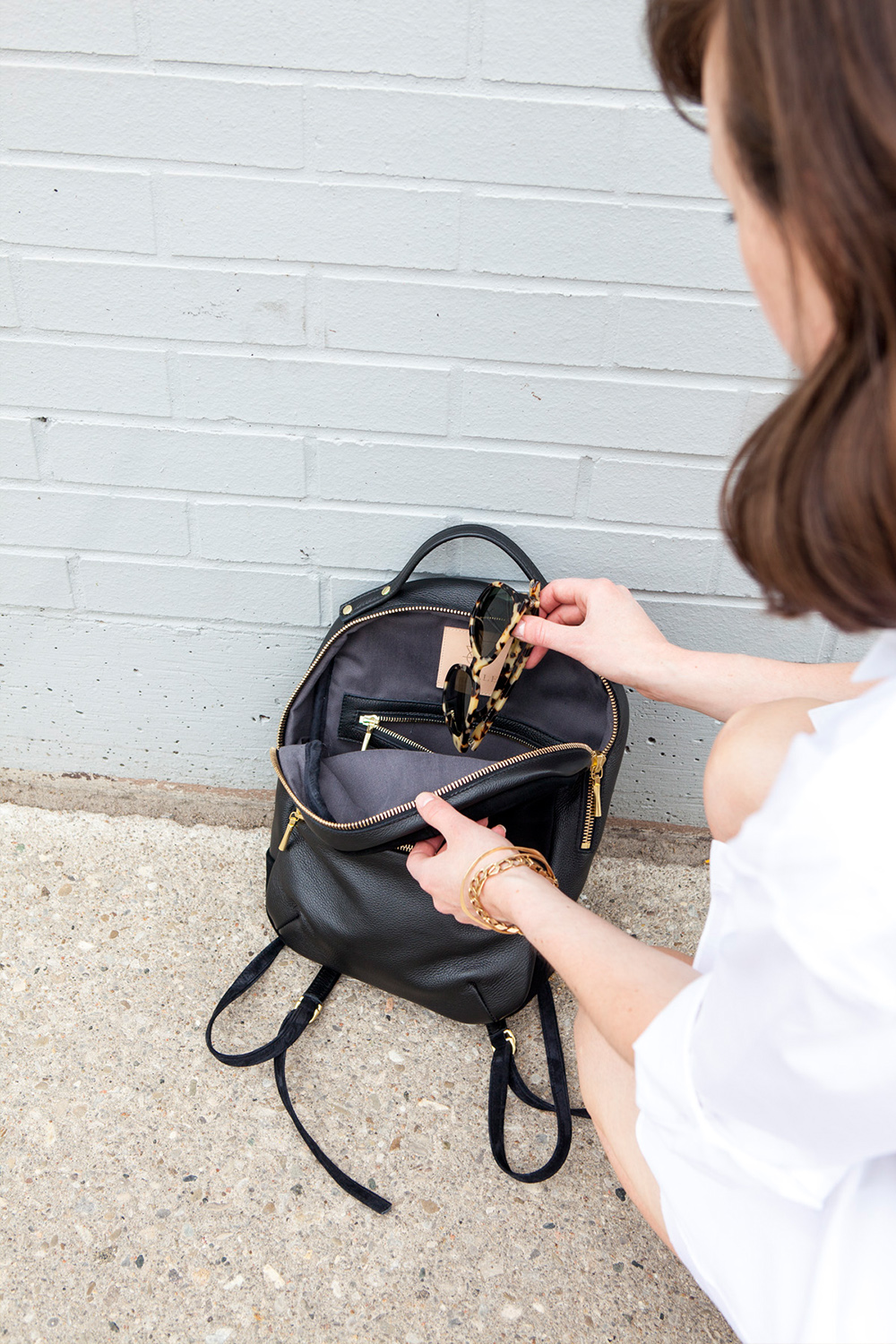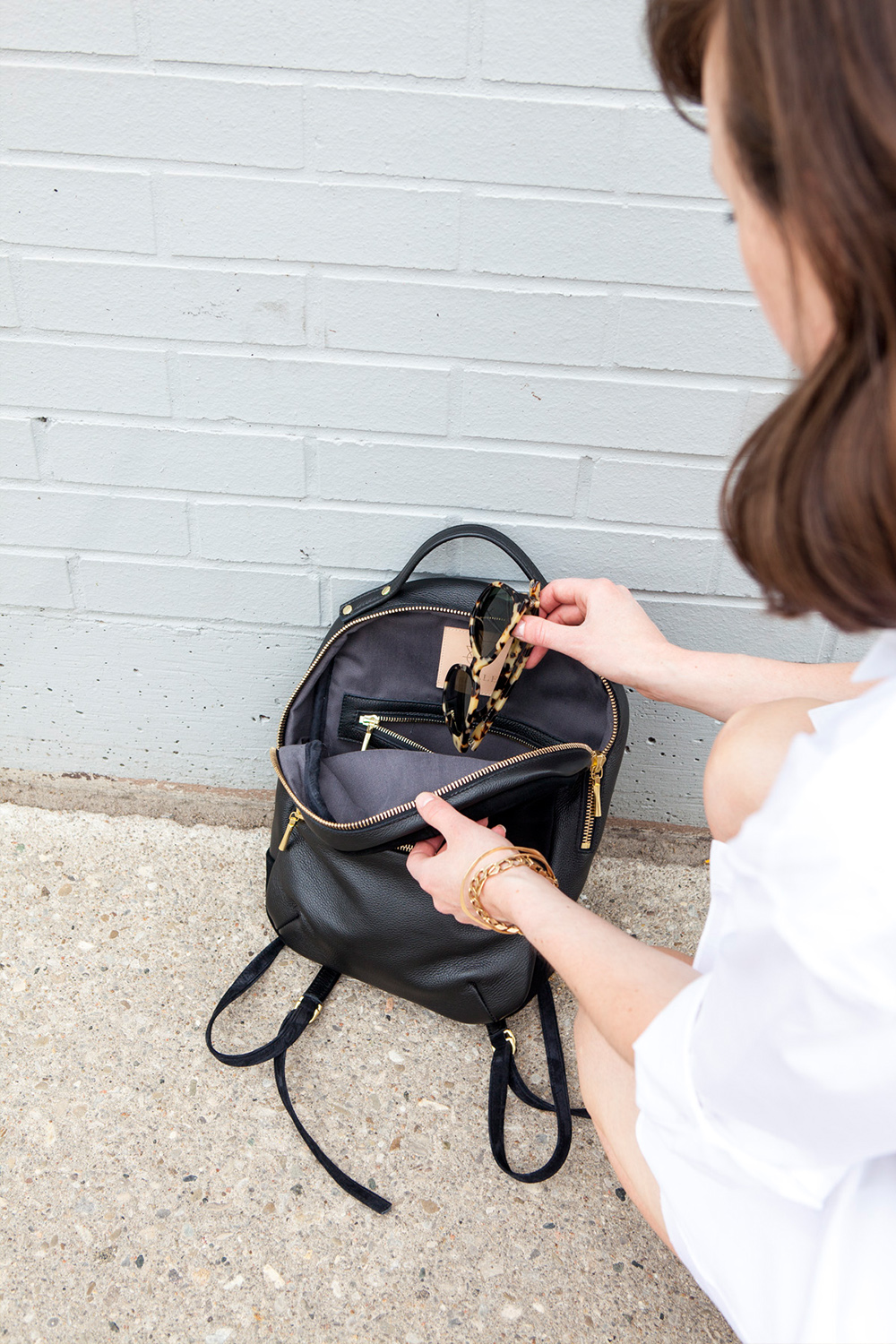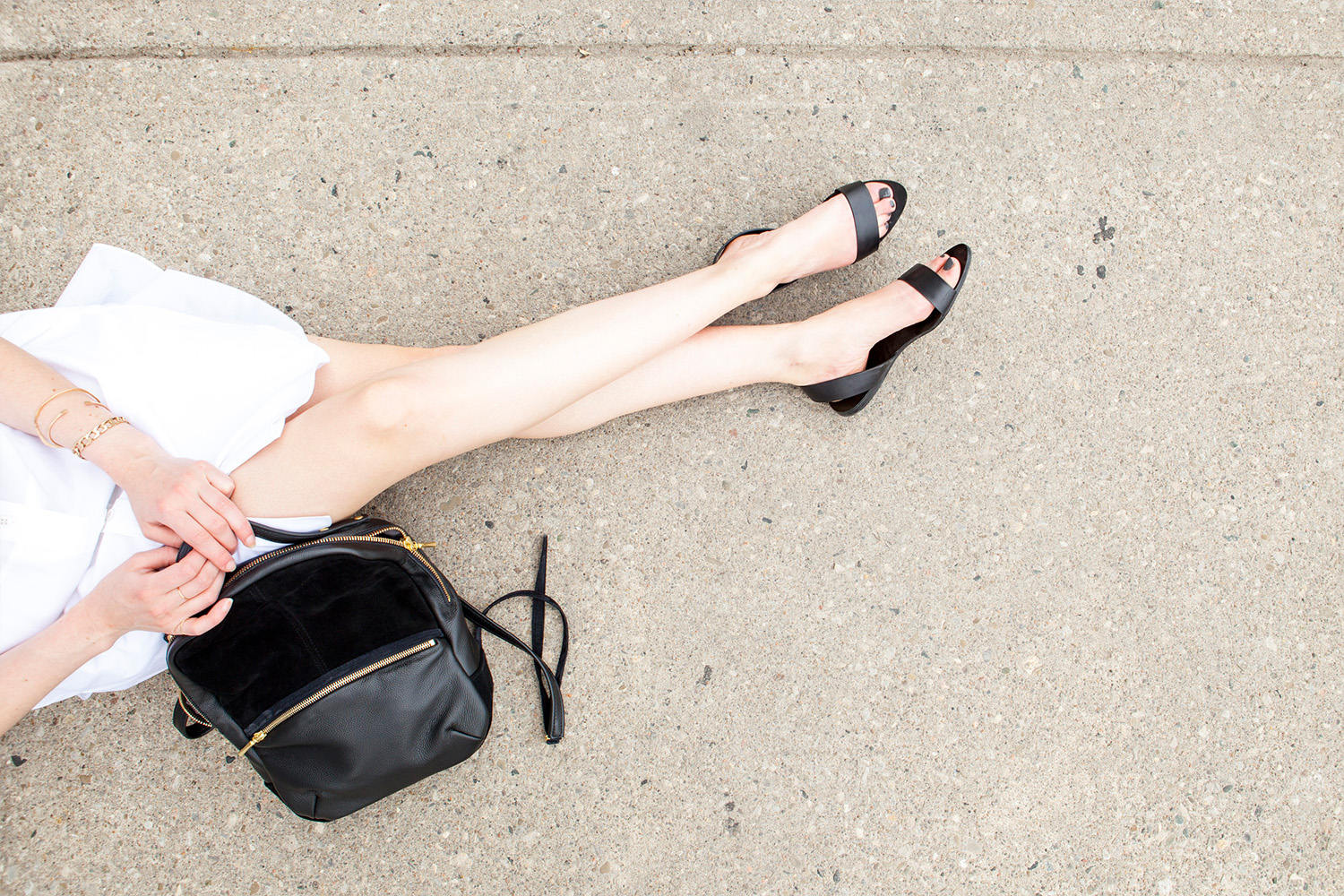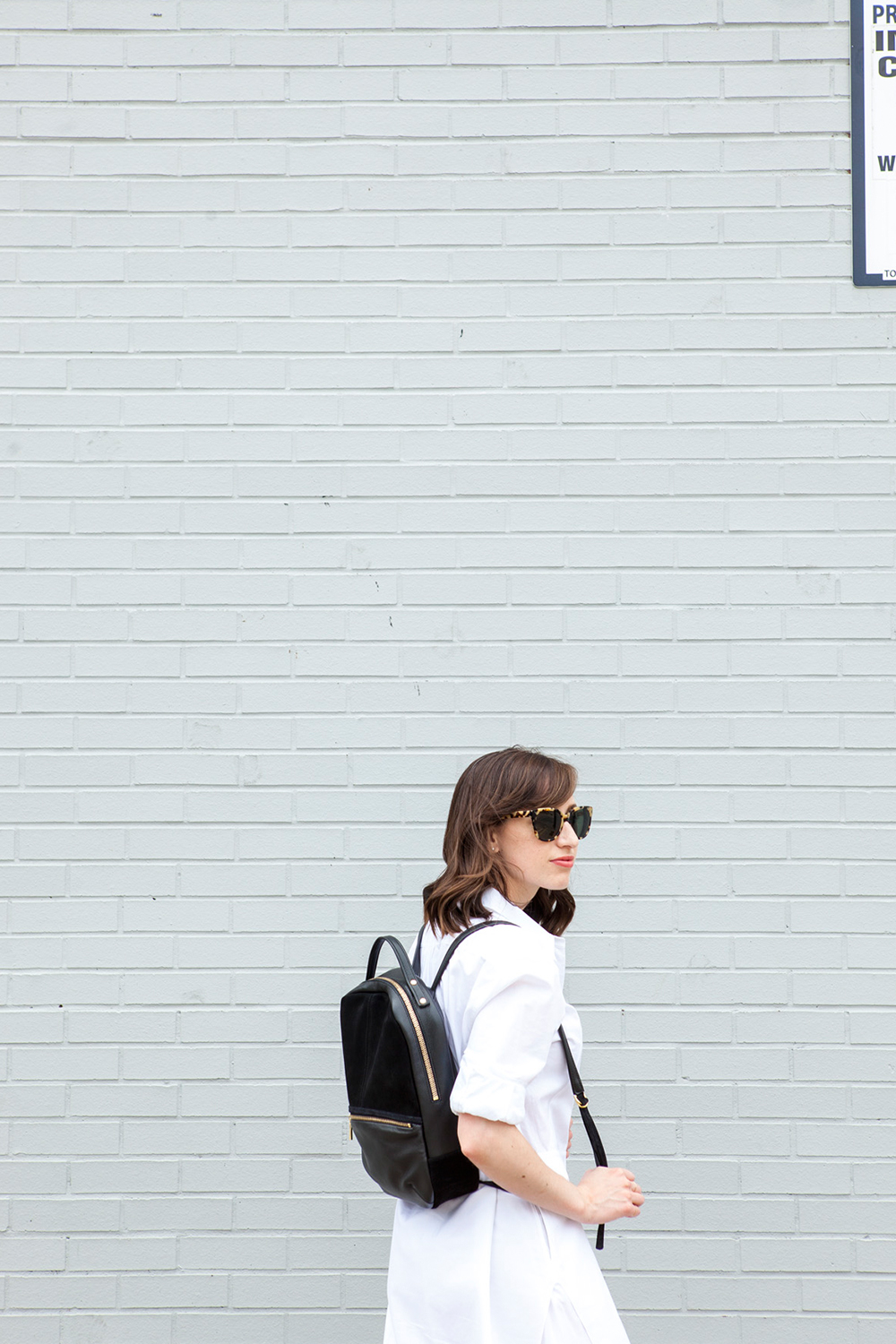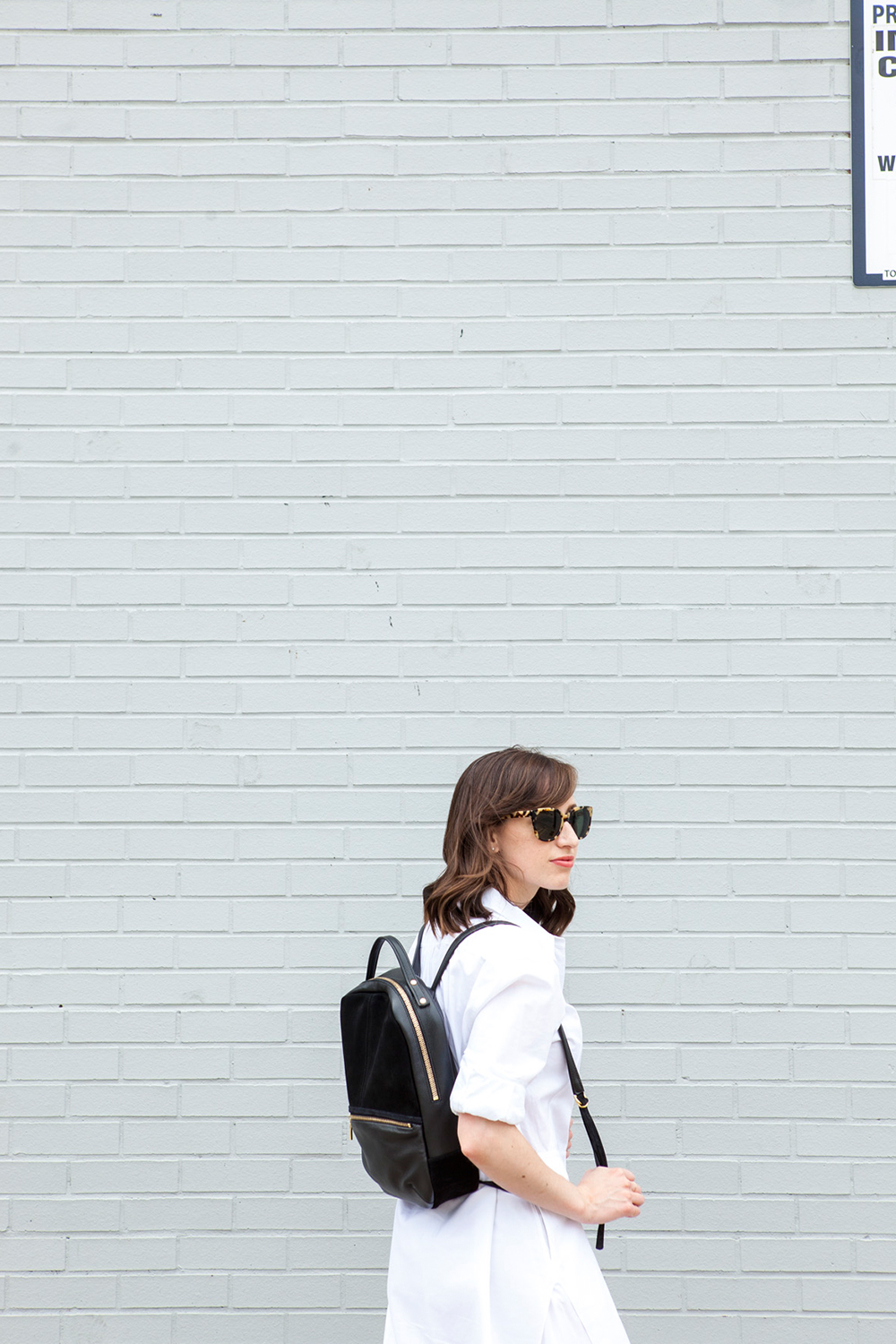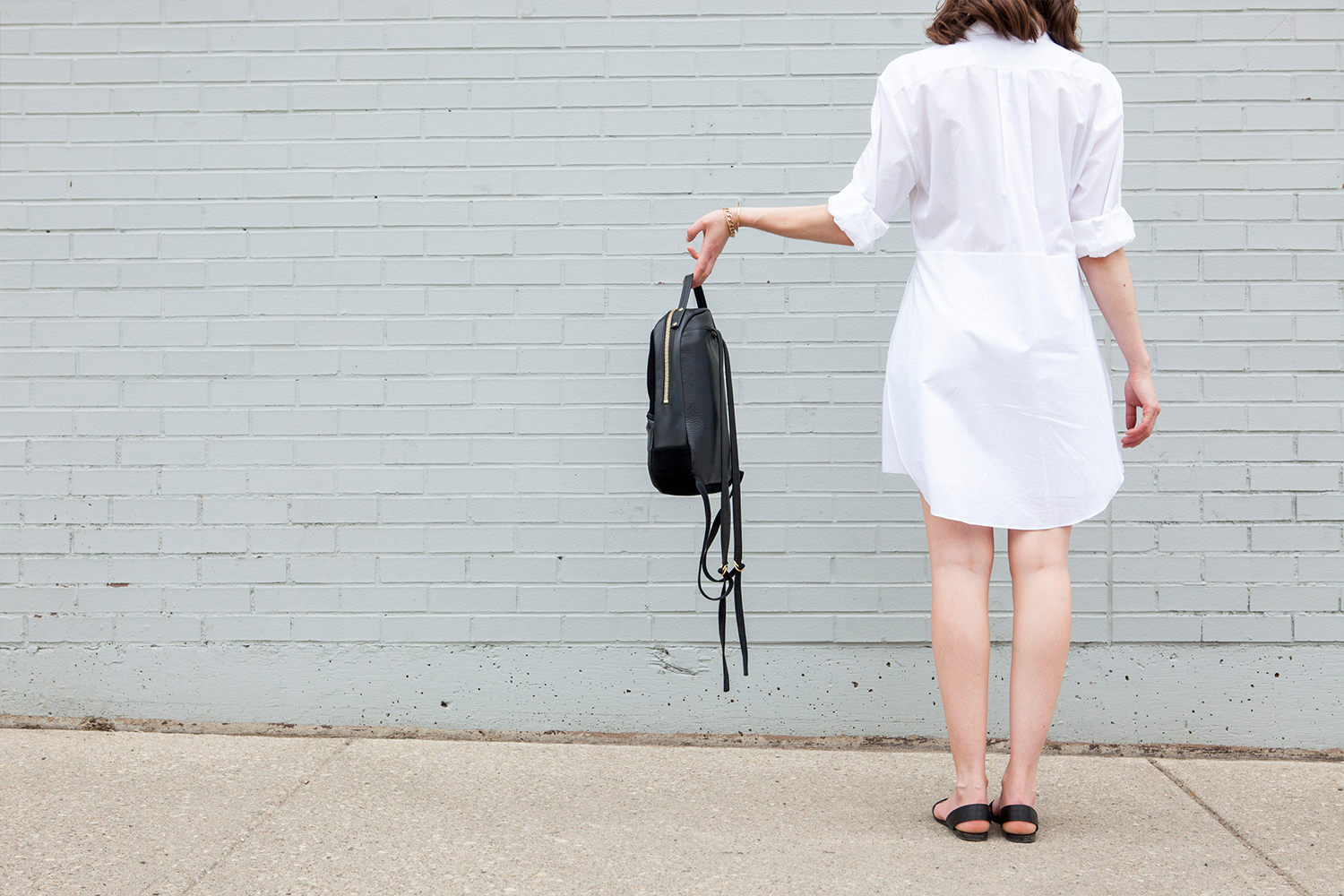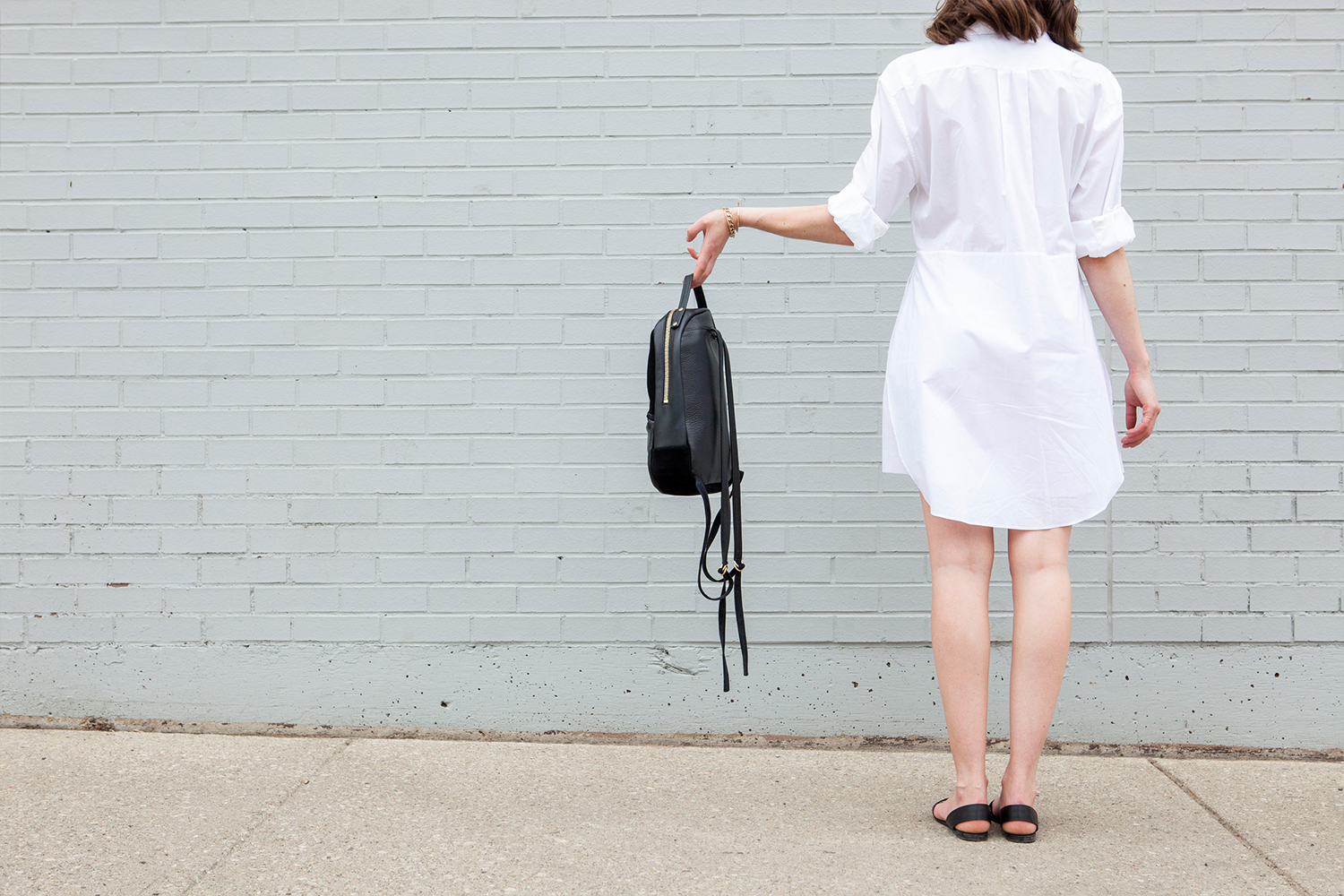 Thank you to Opelle Creative for sponsoring this post*!
Mad photo skills courtesy of the amazing Agata Piskunowicz.
---

---
Size Reference (I'm 5'7 and 120 lbs)
Dress Acne Studios Size 34 (similar here and here and here for less) || Shoes Zara || Sunnies Warby Parker || Baby Kanye Backpack c/o Opelle Creative || Jewelry Laite Atelier
*Please note that while this post was sponsored, all opinions are 100% my own.