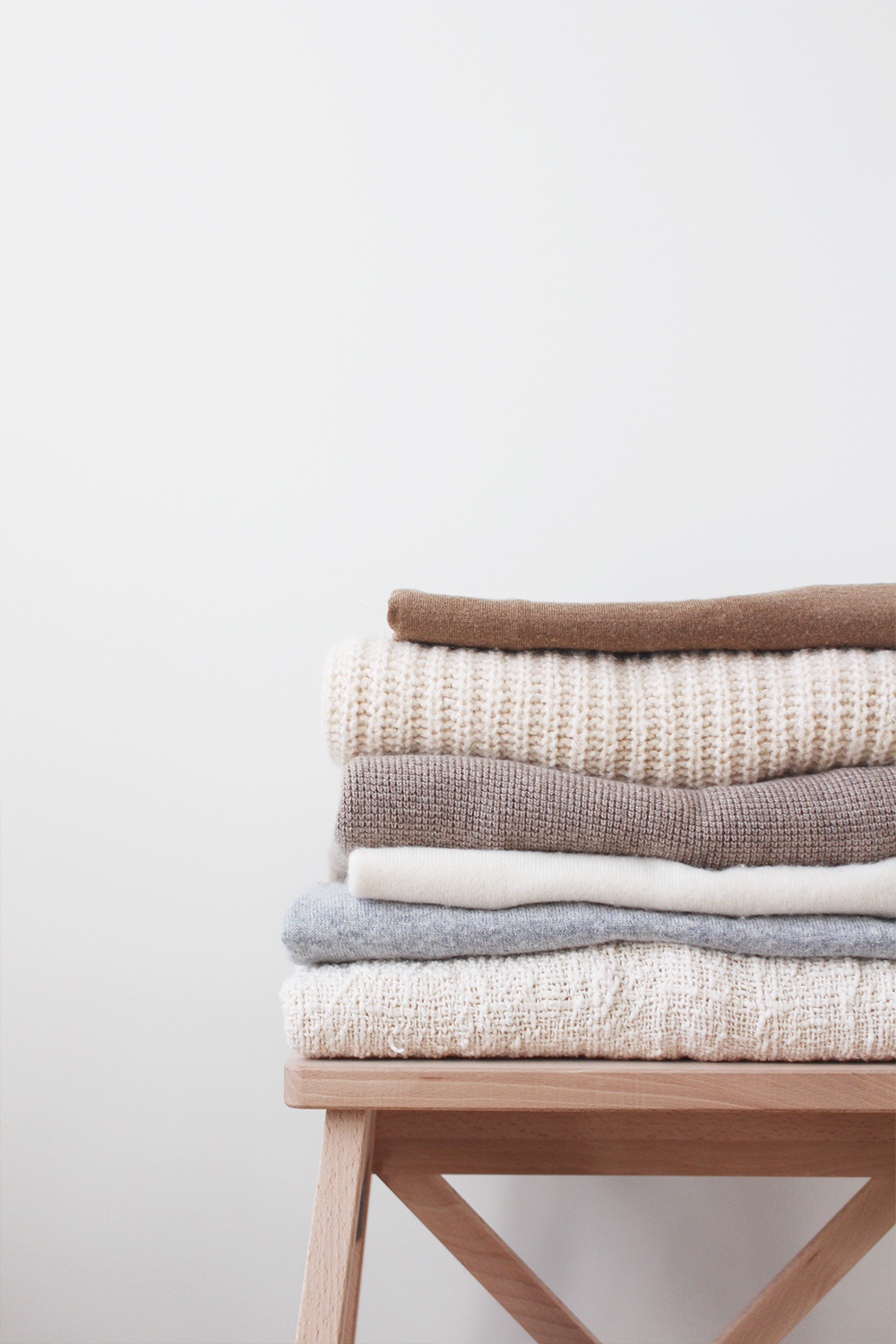 CLOSET MISSION 2015 CONCLUSIONS
Before I dig into my new closet mission let's take a moment to review last years mission and assess whether or not it was successful (spoiler alert: it was!). Flash back to 1 year ago, when I was feeling really bummed out about my style and fashion blogging in general and I decided to make some changes. I began by setting a few clear objectives, my 'closet mission' if you will, which were:
Spend less time, effort and money on clothes.
Define my personal style.
Feel good about every addition to my wardrobe. 
Live better with less.
Save money and spend more time enjoying the moments that matter.
So did I achieve those objectives? For the most part I definitely did, but I was also really invested in the mission itself and doing research, creating workbooks and building blog posts surrounding the topic. This meant I ended up spending a lot more time thinking about my style and my closet than I had before. So in that regard I failed to meet the objective, but I also realized that the process of defining personal style (both in general and my own) and being creative with the clothes I have was something I truly enjoyed. Much more than the act of shopping itself. I managed to get rid of over 50% of my clothing, accessories and shoes, which feels amazing. Every item I've added since has been carefully considered and a welcome, unique addition to my closet and style. I spent much less on clothes in 2015 than in 2014 and I feel as though I've actually invested in pieces that I'll have forever, instead of just buying something because it's on sale or on trend. So the long answer short is yes!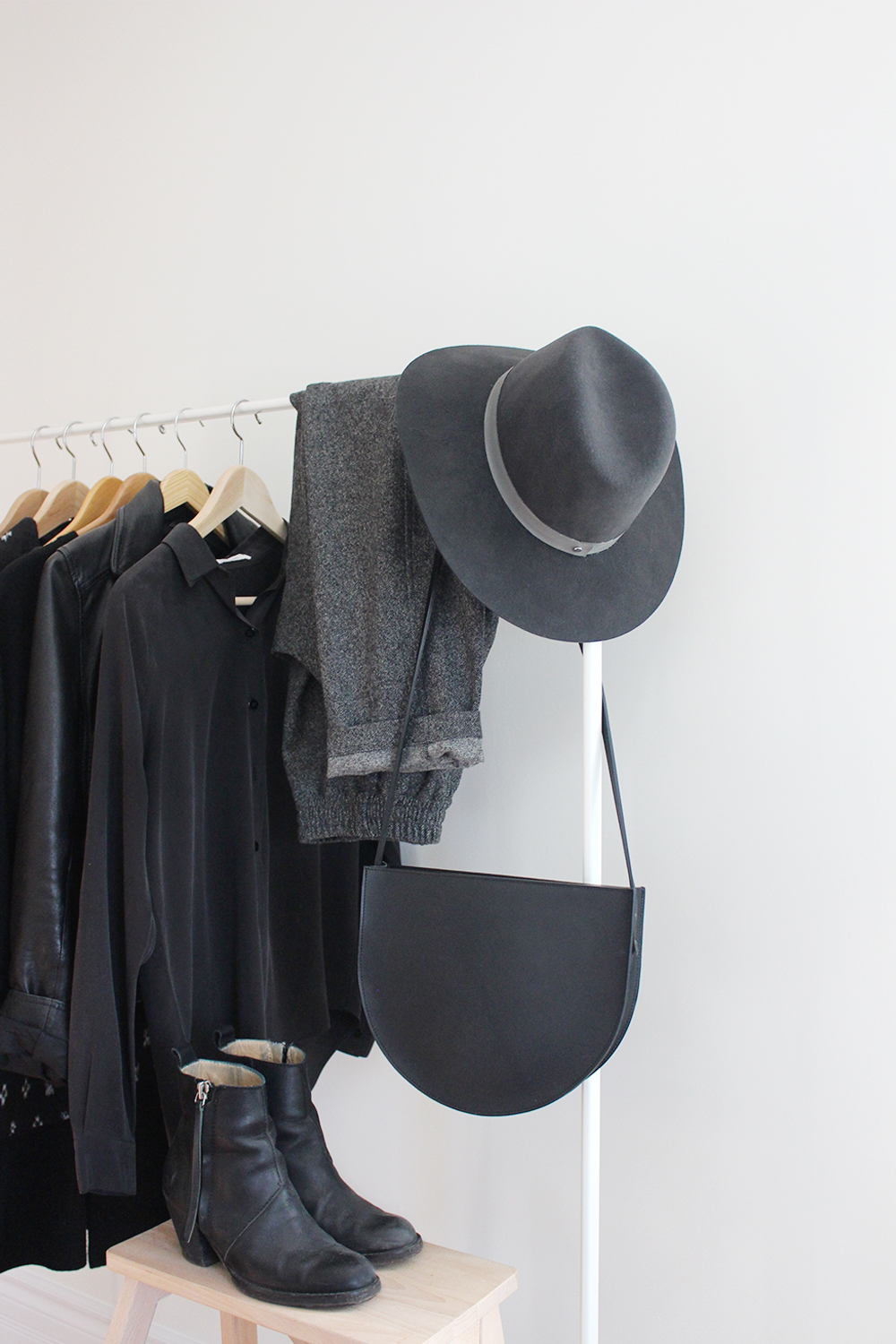 What was the most difficult to change? It was really tough to just stay in my own lane. With social media being such a big part of daily life it's so easy to be influenced by other people, which is something I both love and resent at times. I felt pangs of jealousy here and there and felt like I should be buying certain items or that I'd made a mistake choosing one thing over something more trendy. I've since felt these internal jabs subside because I realized that I don't want to be like anyone else, even if they have great style and all the Mansur Gavriel bags you could dream of. No, I want to be me, and be awesome in my own way.
What was the easiest to change? To be fair I found each step if the process a bit challenging. But now that I've purged my closet, endured shopping fasts, identified my triggers, defined my style and actually managed to help other women do the same I feel so empowered. The easiest thing now is to say no to the things I don't really need.
What was the biggest takeaway? When I boil it all down the biggest takeaway from the mission was the realization that while I am very passionate about the art of style, I don't need anything materialistic to make me truly happy, I have wonderful friends and family, a hunky fella and furry babes for that! Sure I can appreciate the delight that comes from a new, beautifully made item but really, I learned that if I'm honest with myself, trust my instincts and believe in my own abilities, the rest will fall into place. That realization has me feeling so liberated and more stylish than ever!
So with that I'll move on to this year's mission! Feel free to check out the Closet Mission Page for all the posts, workbooks and capsules I tested throughout 2015.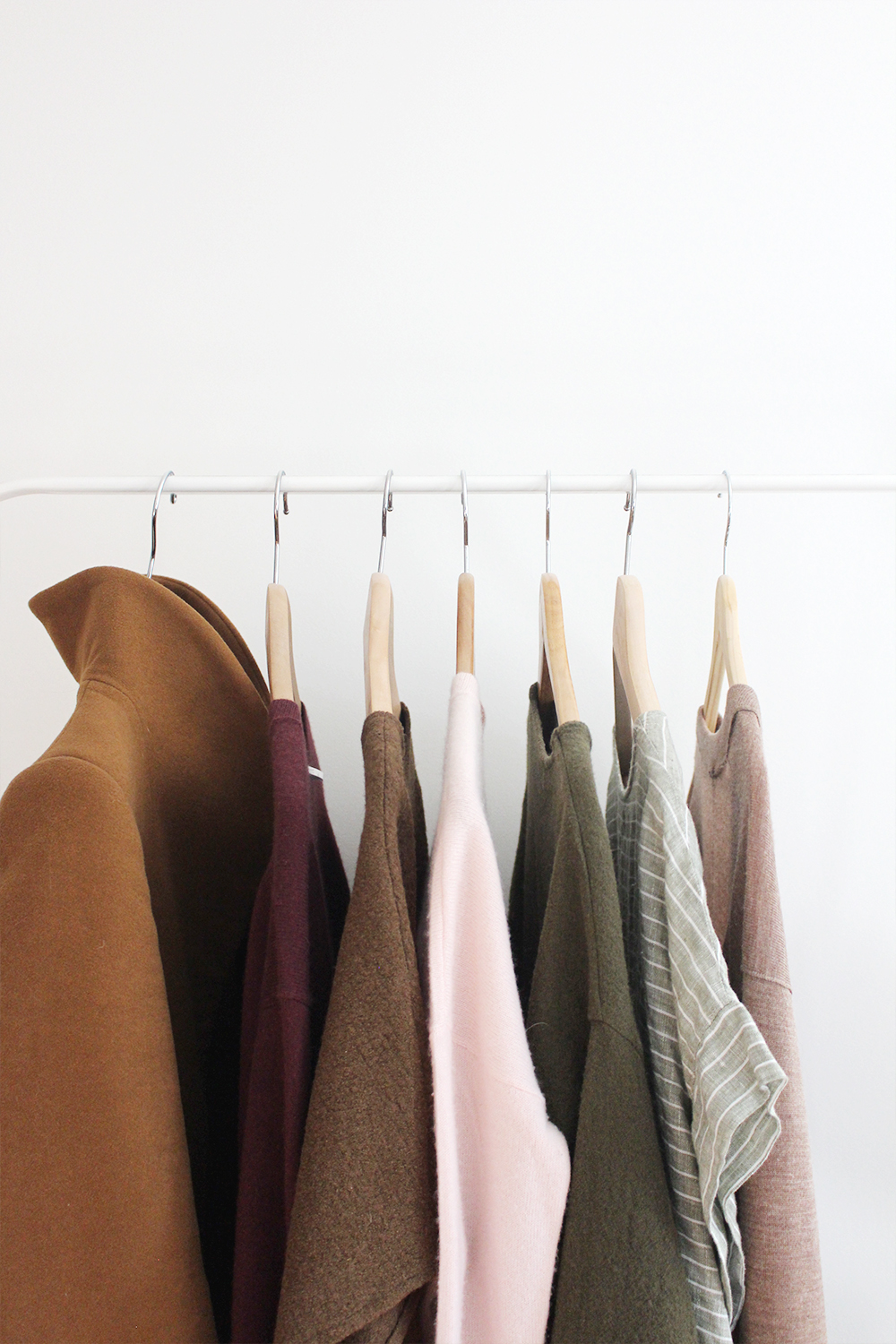 CLOSET MISSION 2016
So that brings me to my 2016 Closet Mission, which I've spent a lot of time (probably too much) thinking about. I debated whether or not I should do something drastic, like not shop all year (I really thought about that), or reduce my closet to a 40 piece capsule or commit to shopping from ethical brands exclusively (still thinking about that one). But in the end they all felt a little bit gimmicky for me and I wanted to be 100% genuinely excited about it. So instead I decided that it doesn't have to be so drastic or cut and dry but that my objectives could be both open-ended and specific. So here goes!
Reduce. Whether it comes to my personal style, how much I spend, how much stuff I have or how much I waste, I want to focus on reduction and simplification.
Create. Whether it's my own clothing, home goods, stationary, beauty products or food, I want to take more ownership of the things that are part of my life. I want to get away from the screen and use my hands!
Connect. I absolutely LOVE connecting with unique brands and makers who are creating outstanding goods. I'm excited to share more insights about the people behind great products and hopefully introduce readers to new brands and promote the importance of supporting quality craftsmanship.
Empower. The best part of my mission last year was discovering how many women are just like me and looking to shop smarter and embrace their best self through style and personal discovery. My plan is to streamline the process even more and create a proper toolkit for any woman who's ready to embark on their own closet mission!
Live better with less. This objective carried over from last year and it's something I want to explore further in all aspects of my life.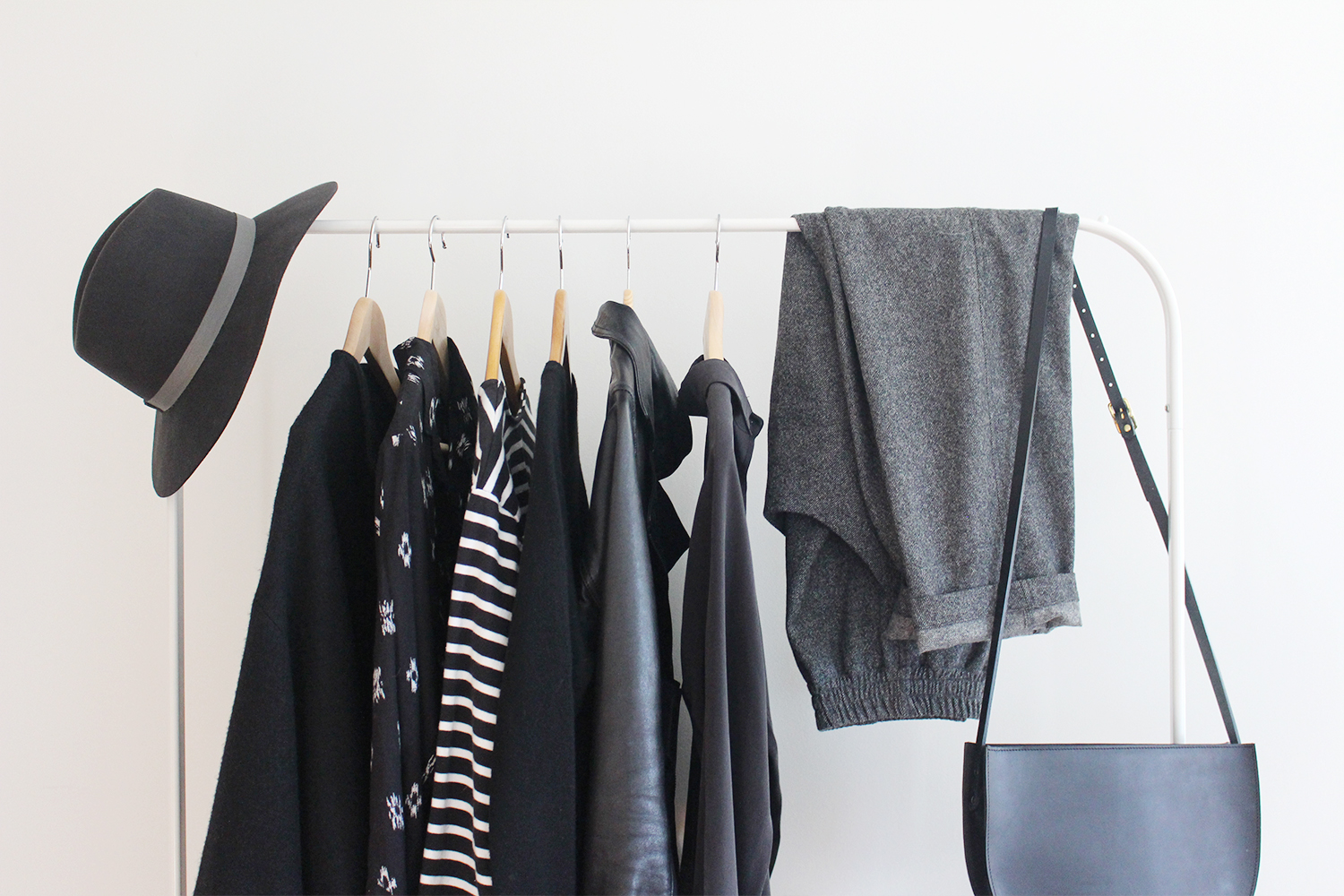 GAME PLAN
It's far too easy to throw some words out into the blogosphere and then forget about them, so I've plotted out a little game plan to help me keep focused. It goes like so:
1. TAKE A BREATH
I'll be taking the month of January off from shopping. I've also decided to forego a Winter Capsule as there are so many great capsule closets out there already and I'm more interested in other aspects of style blogging right now. Not to mention I totally missed the boat and it's almost mid January, what!?
---
2. DEFINE
I'll be re-evaluating my style definition, seeking out some new inspiration and welcoming some changes.
---
3. EDIT + EXPERIMENT
I'm going to continue my quarterly edits and embracing my minimalist tendencies. I also look forward to trying out another 10 x 10 challenge in the Spring, exploring new designers, flexing my interior design skills and pushing both my personal style and creativity!
---
4. REINFORCE
This is the super fun part where I get to add some new gems, which I'll be sure to share, to the collection and establish a true core closet. More on that later!
---
5. ENJOY
I spent a lot of last year being overly pragmatic about my style, all the damn time, so I'm looking forward to having some fun and just enjoying life and fashion even more. I'll be working on some great collaborations, home refinements and taking some time to hone in on a few craft projects. I can't wait!
---
So there you have it! My 2016 Closet Mission. Now, I say 'my' but really I'd love to call it 'our' Closet Mission because it's way more rewarding to do it with you! So please share your thoughts for your 2016 wardrobe and style. What are some of the things you're planning to incorporate or eliminate? Do you have any major closet goals for the year? Let's hear 'em!
---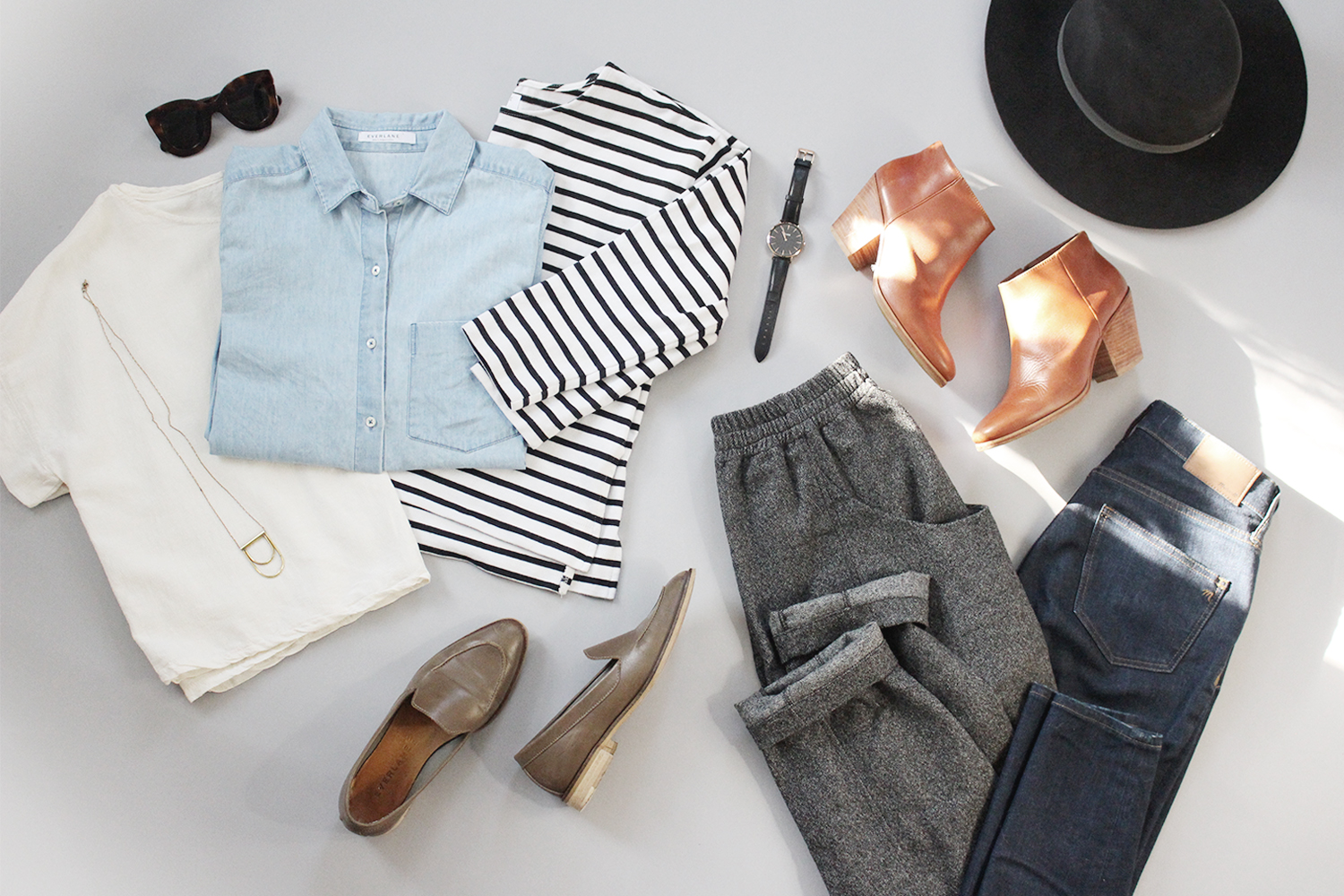 SHOP
And last but definitely not least! I've finally been able to curate a proper Shop here on the blog, which consists of a collection of all my most loved items all in one place. Hurrah!! I know a lot of people were bummed to see the old one go with the redesign so I'm happy to announce that it's back and better than ever. Take a peek at the Style Bee Shop.
---
Thanks for making it through this monster of a post and thank you for being my biggest motivator throughout these Closet Missions. I honestly love connecting with all of you! Please don't hesitate to shoot me a note or leave a comment with anything that's on your mind (style related or not!). Here's to a stylish and empowering 2016!!