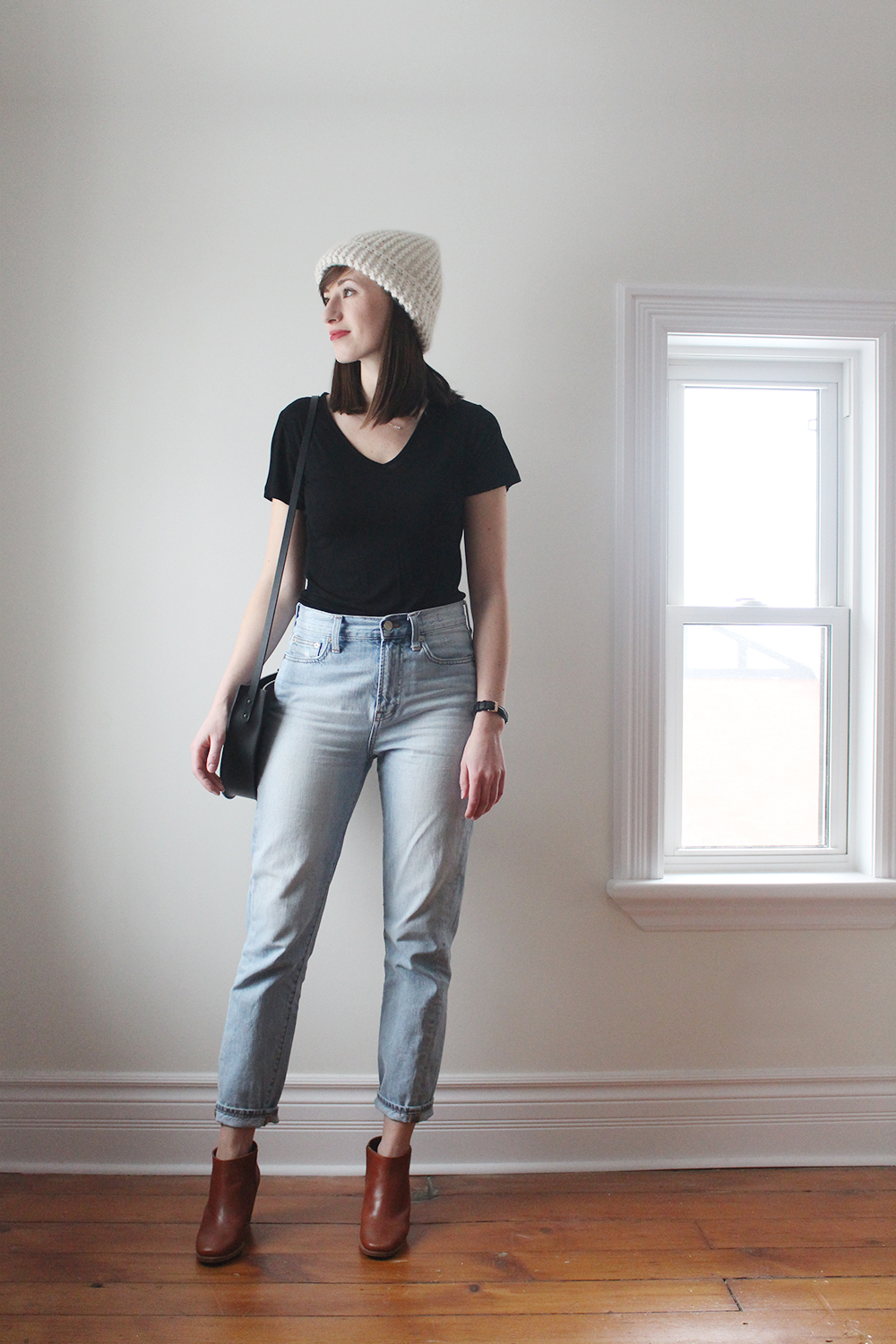 Whenever I'm in any kind of style rut I have to consciously fend off the urge to shop. It's ingrained in my mind that adding something new will magically remedy my lack of creativity, even though I know it's not a good solution. So when one of these 'style ruts' inevitably occurs during a month long shopping fast I try to have a game plan in my back pocket so to speak. I have a set of 4 simple steps I resort to in order to build a look that I know I'll feel great and with any luck, look good in too.
Step 1: Black. I love the colour black, it looks good on everyone and it's chic as hell. I start by choosing something from my wardrobe that's black and go from there. Whether it's a pair of pants, a dress, a coat or in this case a perfect black tee (more on that below). It always sets the right tone for a sophisticated look.
Step 2: Colour or Monochrome? This is the fork in the road where I must decide whether to build on a monochrome look of greys and whites or play with some other tones. In this case I opted for the latter and paired my black tee with a pair of super light wash jeans and added warm neutrals like brown boots to soften the black.
Step 3: Layer. Adding a layer always helps make a super basic outfit less of a yawn fest and more interesting. In this case I went for a classic structured wool coat and a chunky knit hat to add texture. If it was warmer out I might opt for a big sweater and a light scarf instead.
Step 4: Accessorize Gently. I read once that Parisienne women never wear more than 5 pieces of jewelry at once and ever since that style sentiment has been in the back of my mind when I'm getting ready. I typically go for a necklace of some sort, a watch, a couple rings (although I forgot for this shoot) and always wear my simple diamond studs. This way the look feels finished but never fussy or glitzy.
And that's it! So next time you're in a blue funk with your closet options, give these steps a try and test my theory!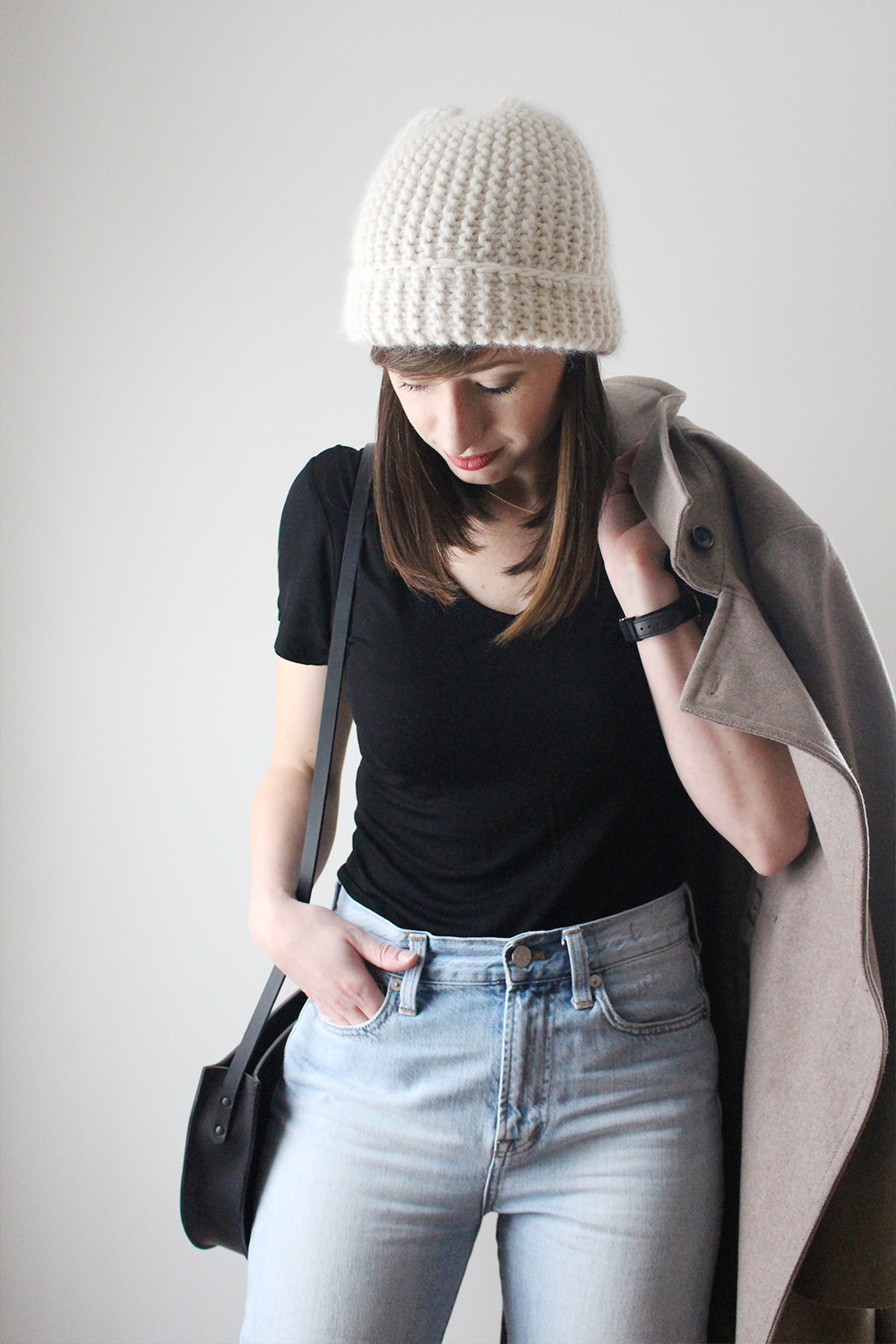 THE BASIC BLACK TEE
If I had to admit to hoarding one thing in my closet it would definitely be t-shirts (both white and black). I want to try really hard this year to reduce my collection but it's so hard when I know they're always good to have on hand. This one in particular is a new favourite. It's from the new tee collection by Brass and it's pretty darn perfect. I love the super rich black, the cleavage concealing v-neck (a rarity) and the glorious viscose blend fabric that gives it a beautiful drape. The length is perfect for tucking into a high waist without feeling like you're stuffing a sleeping bag into a ziploc and the slim fit is super flattering. Safe to say I'll be reaching for this one again and again. Check out the Scoopneck Tunic and Boatneck Tank for other great basic options.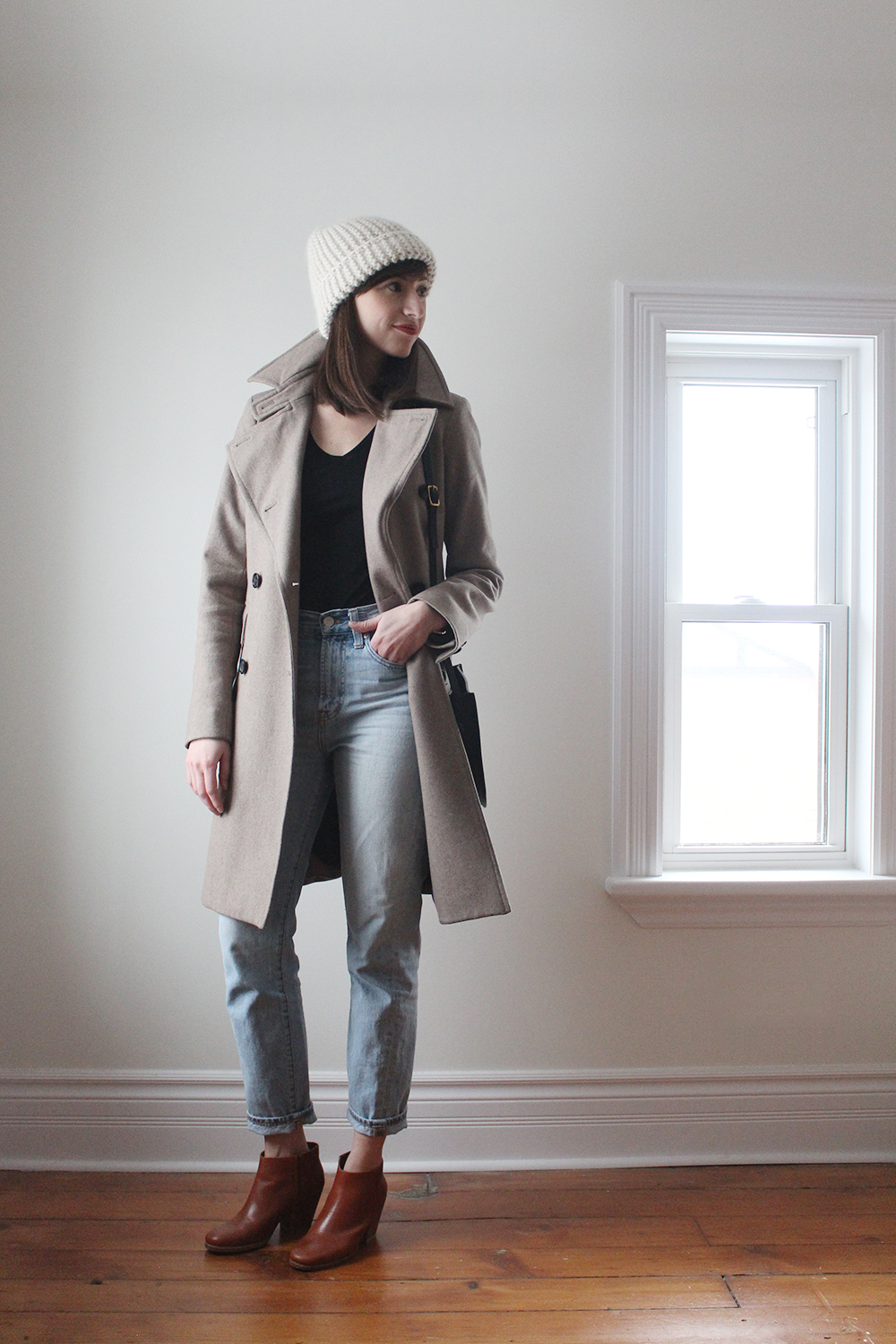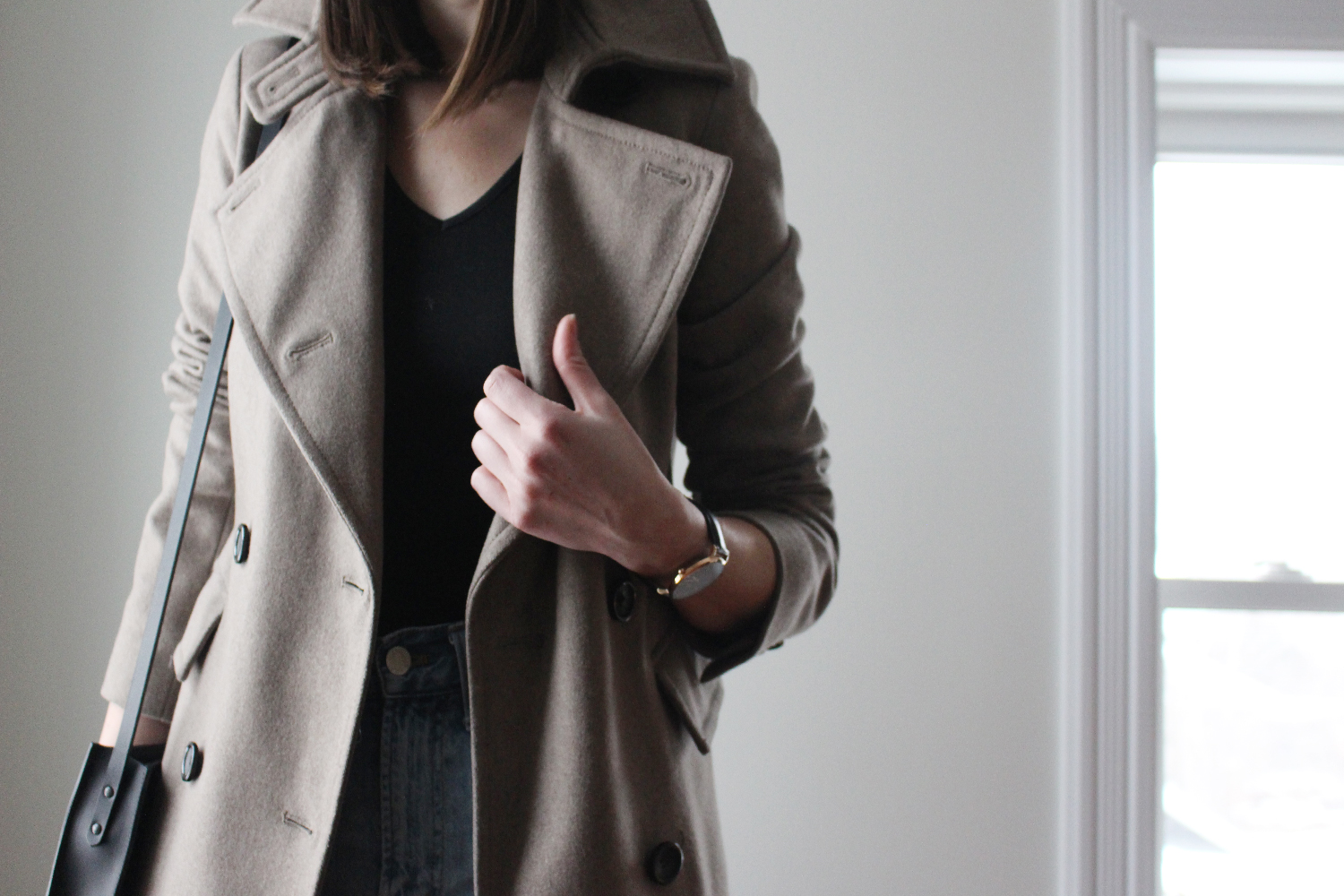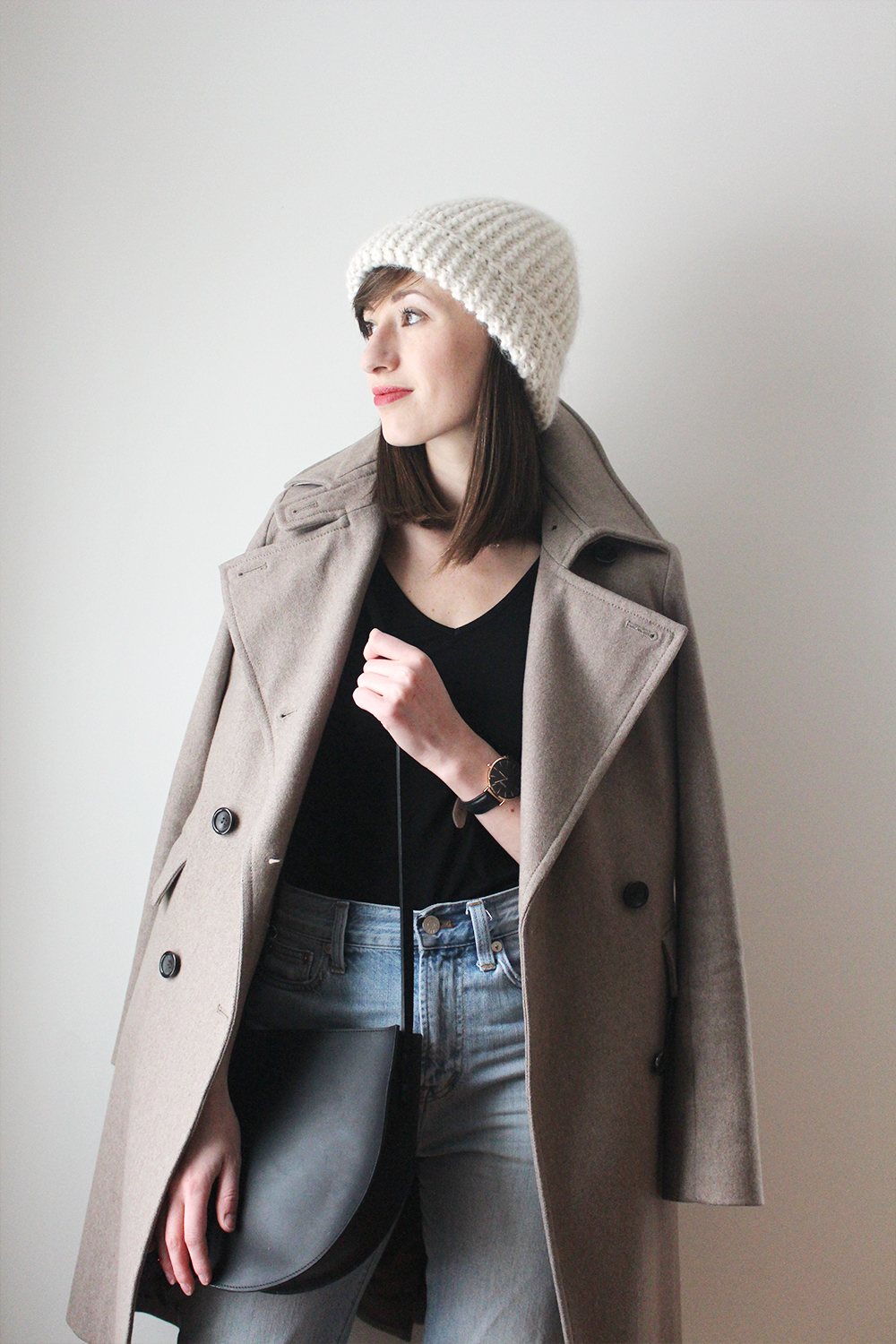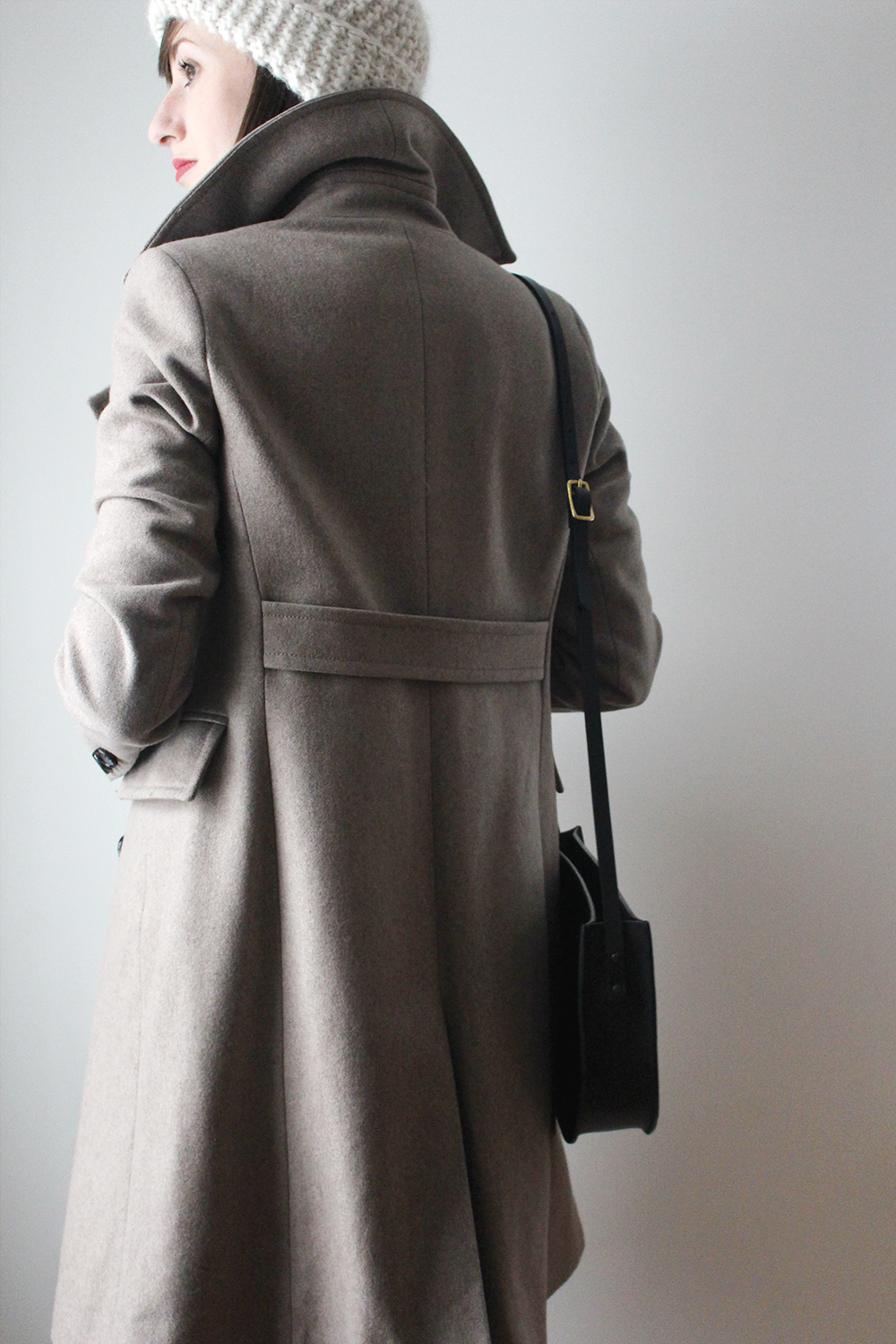 Brass Black V-Neck Tee c/o | Bare Knitwear Hat (on sale!) c/o | Jeans old Madewell (love these) | Coat old Club Monaco (similar here and here and here) | Boots Rachel Comey | Bag The Stowe | Necklace Emmy Trinh c/o | Watch Cluse c/o
---

---