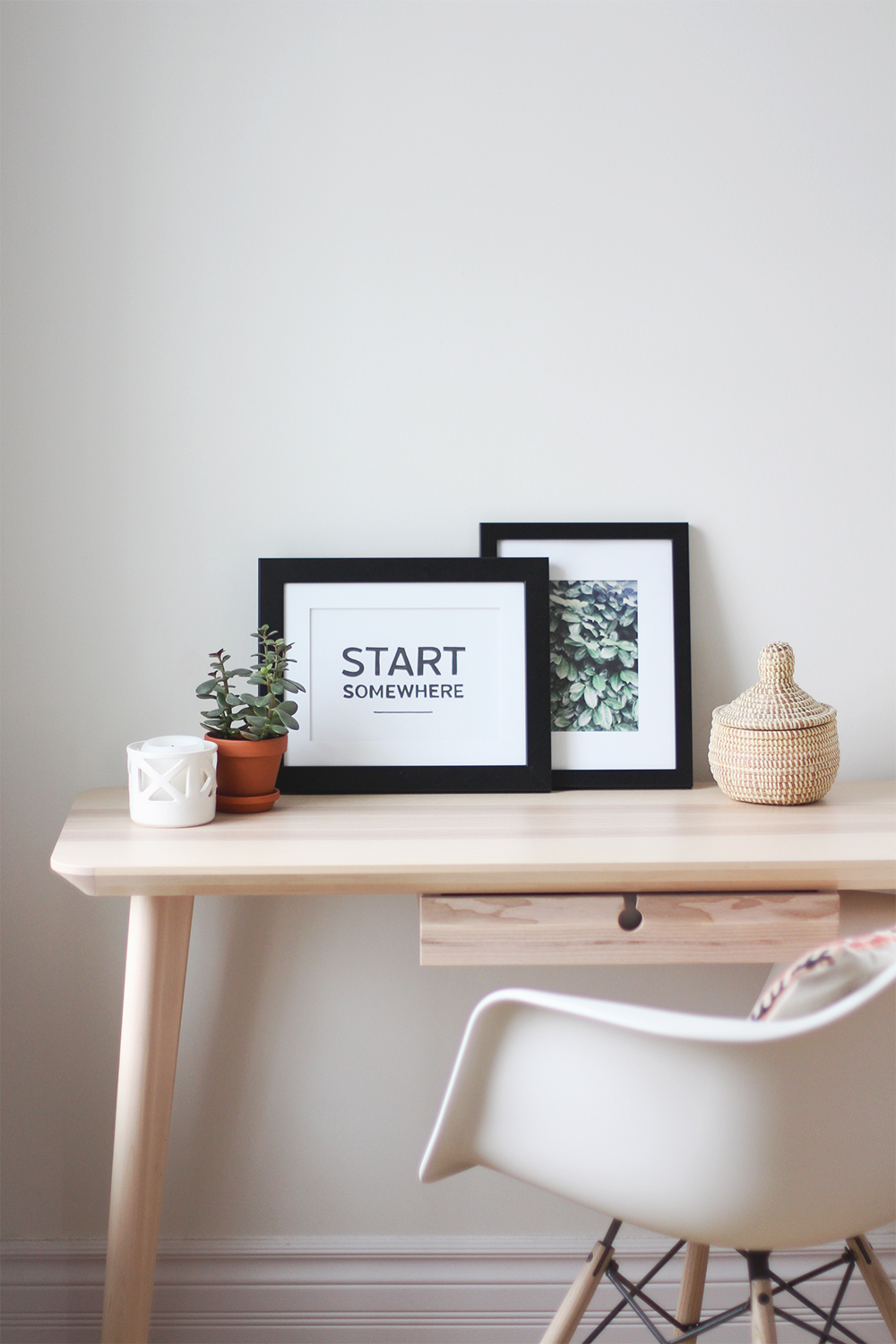 START SOMEWHERE
This is a sentiment that speaks to me. It's so easy to talk yourself out of something you want to do or to try. I know I convince myself why I can't do one thing or another all the time. It will take too long to get good at. There are already so many people doing that. It's too expensive. I have other things I should focus on. The defeating phrases go on and on. But when it comes right down to it, no matter what it is, you just need to start somewhere. Whether it's a fitness regime you want to get into, a new job you want to find, a blog you want to start or a new skill you want to learn it rarely matters where you actually begin as long as you take that first step.
As a perfectionist to the core I struggle with the thought of any sort of learning curve. I want to be competent, proficient even expert right away but that's just ridiculous! So I'm trying to remember that, and approach new projects and skill sets with *slightly* lowered expectations of myself and defer to the true experts before I start trying to take the reins. Which brings me to today's post partner…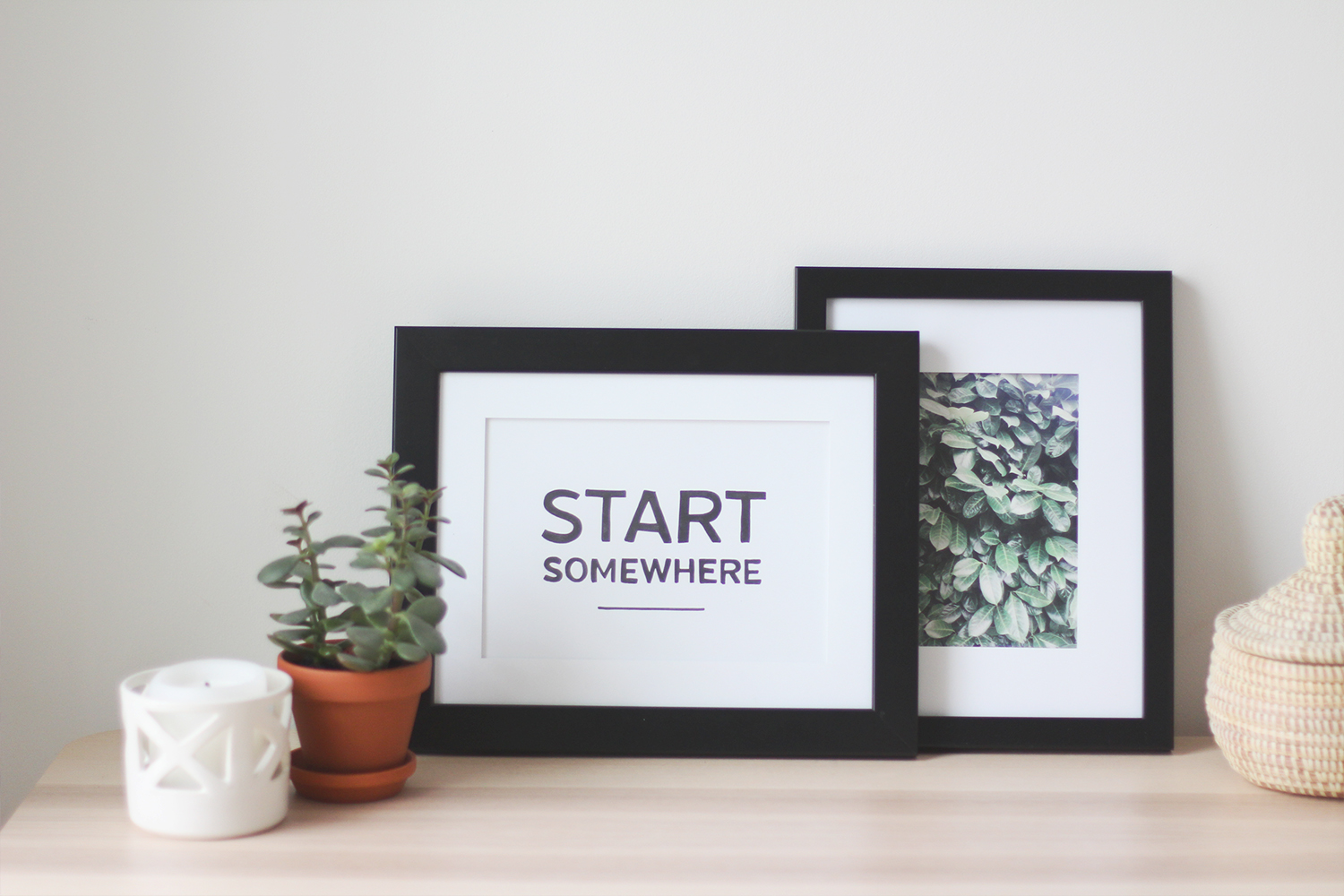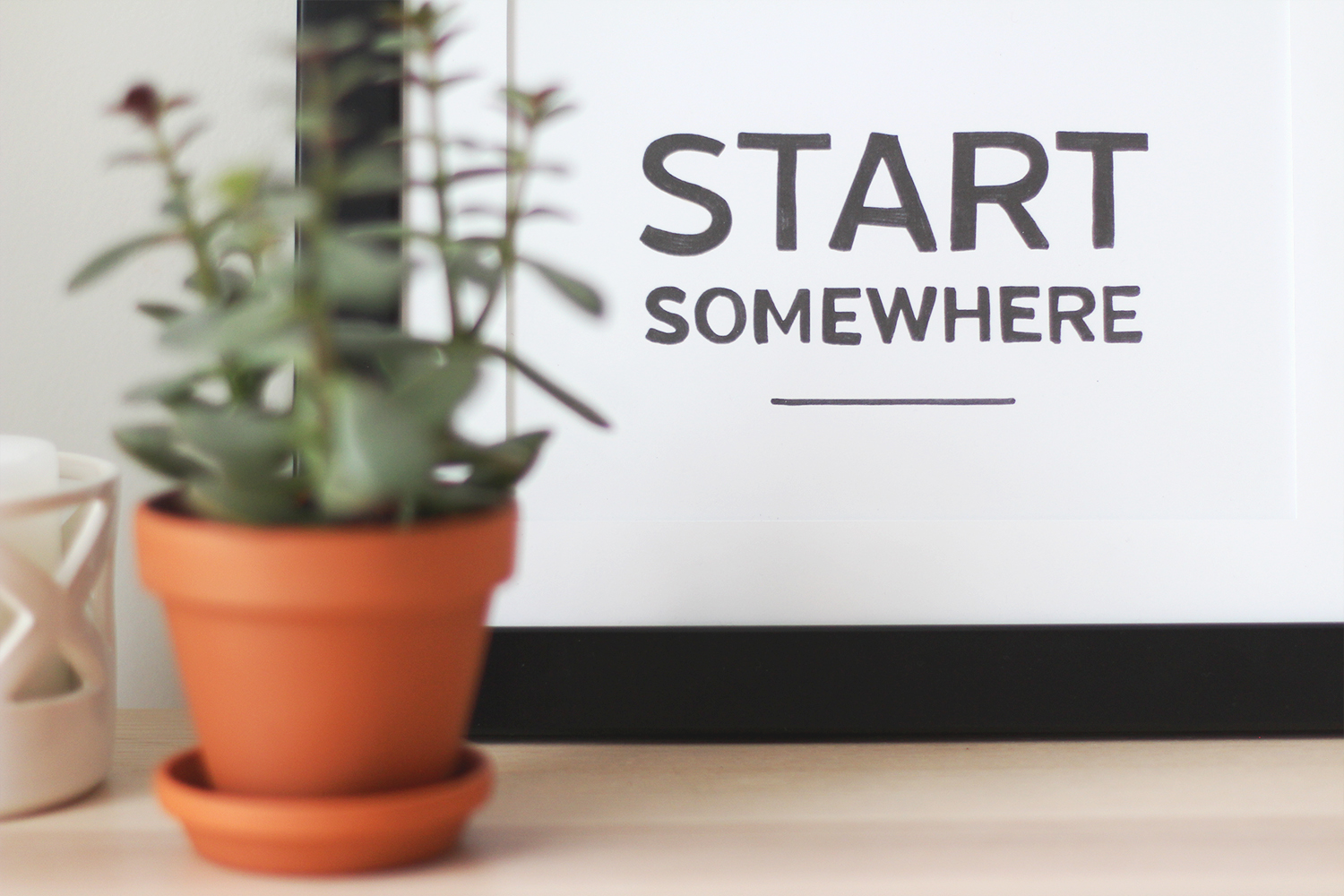 SKILLSHARE
I'm excited to be taking part in Skillshare's Month of Learning (albeit a little late to the party). One of my goals for the year is to create more and I feel so lucky to have discovered this incredible library of courses and tutorials. I've been exploring the amazing inventory of over 2,500 video classes and checking out the recommendations.
The first course I enrolled in was Digitizing Type Without Losing Texture. I consider myself a novice typographer (at best) so it was the perfect beginner course to help me improve my skill and learn the best way to take my sketches from paper to pixel without losing the handmade quality I love. The instructor was such a pro and made it very easy to keep up and understand. The result is a cute, simple print featuring one of my favourite motivational quotes, 'Start Somewhere'. Download it via the link below.
Now here's the real deal, for a limited time (until the end of Jan) you can enrol in 3 months of Premium Skillshare access (that's all 2,500 classes) for just $0.99. There is literally something for everyone who's eager to learn something new whether it's improving your photography skills, learning to knit, boosting your business savvy, cooking, painting, playing guitar, you name it, it's on there! I can't wait to enrol in my next course DIY Filming, Create Pro Video With Tools You Already Own.
So if you're itching to try something new or improve on a skill you already have click here and use my code 'leevosburgh99' for your first 3 months at only $0.99. You can cancel at any time but something tells me you might get hooked!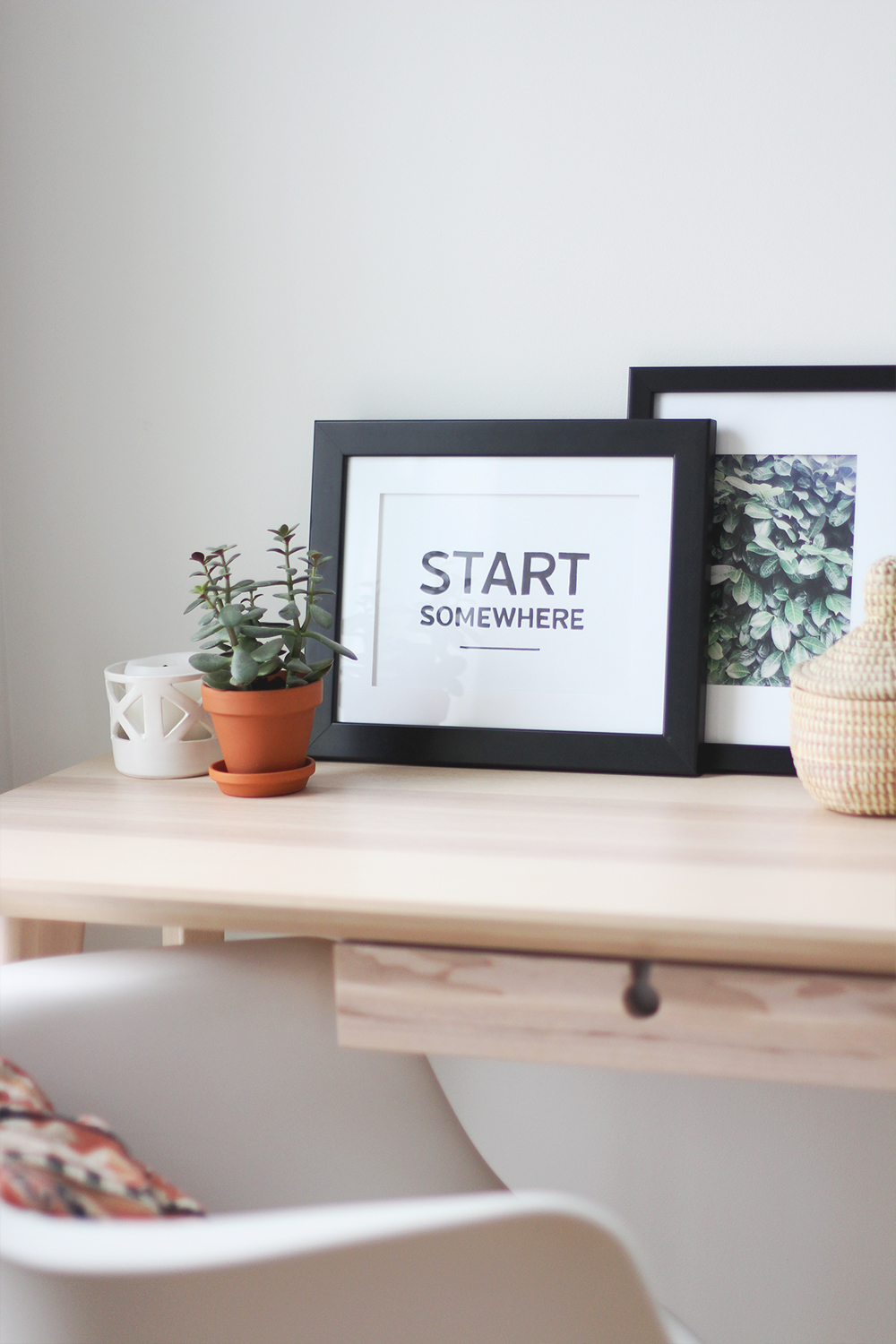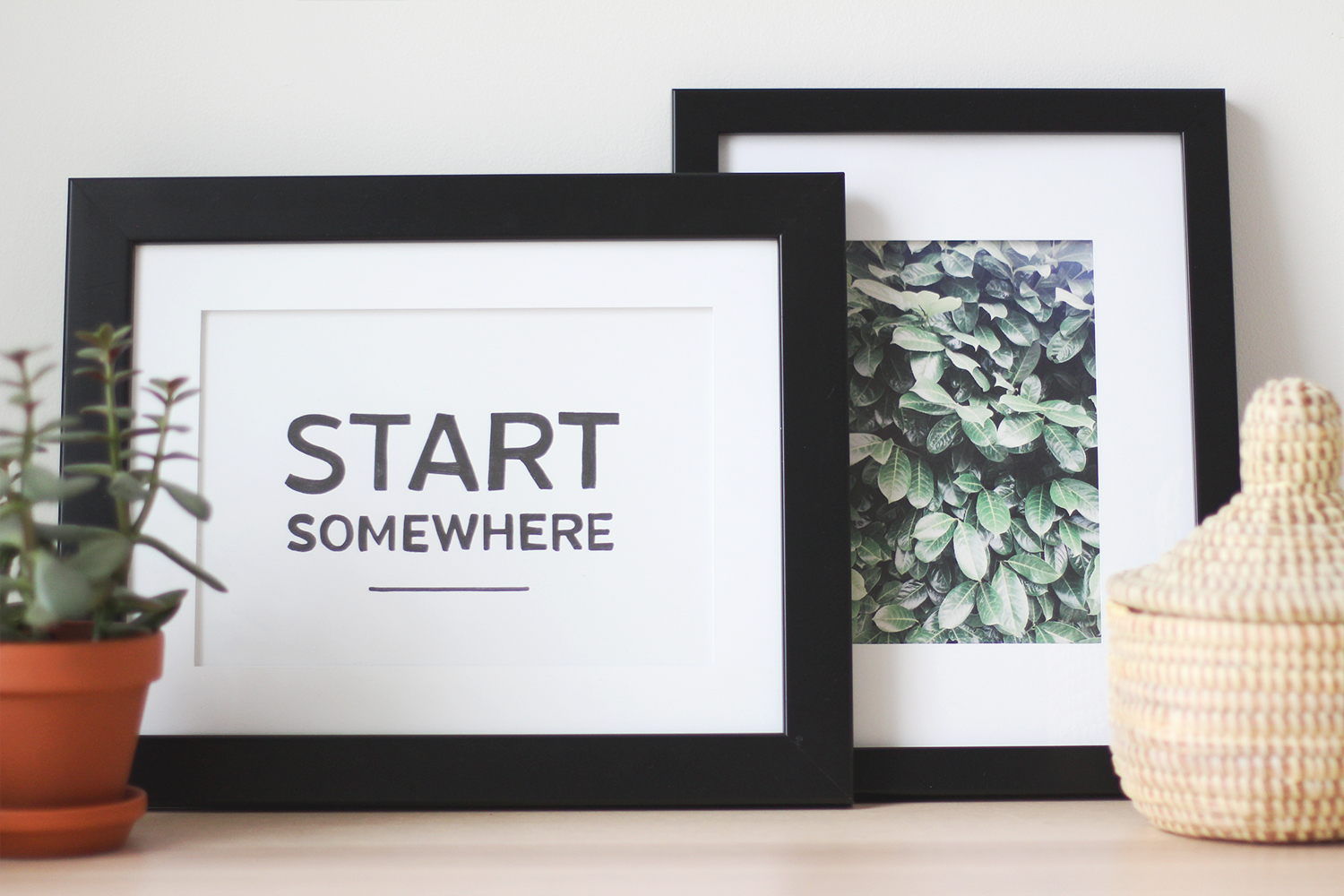 DOWNLOAD START SOMEWHERE
Download the START SOMEWHERE print for your office or workspace by clicking the link above. Simply print on card stock, frame and you're all set! Pair it with a shot of a place you're hoping to visit or a goal you have. It's so good to have a visual of something you're working towards to give every task at hand a true purpose. It's currently sitting on my sewing table reminding me that all I need to do to develop my skill is just start somewhere. I'm starting with pillow covers but that another post all together!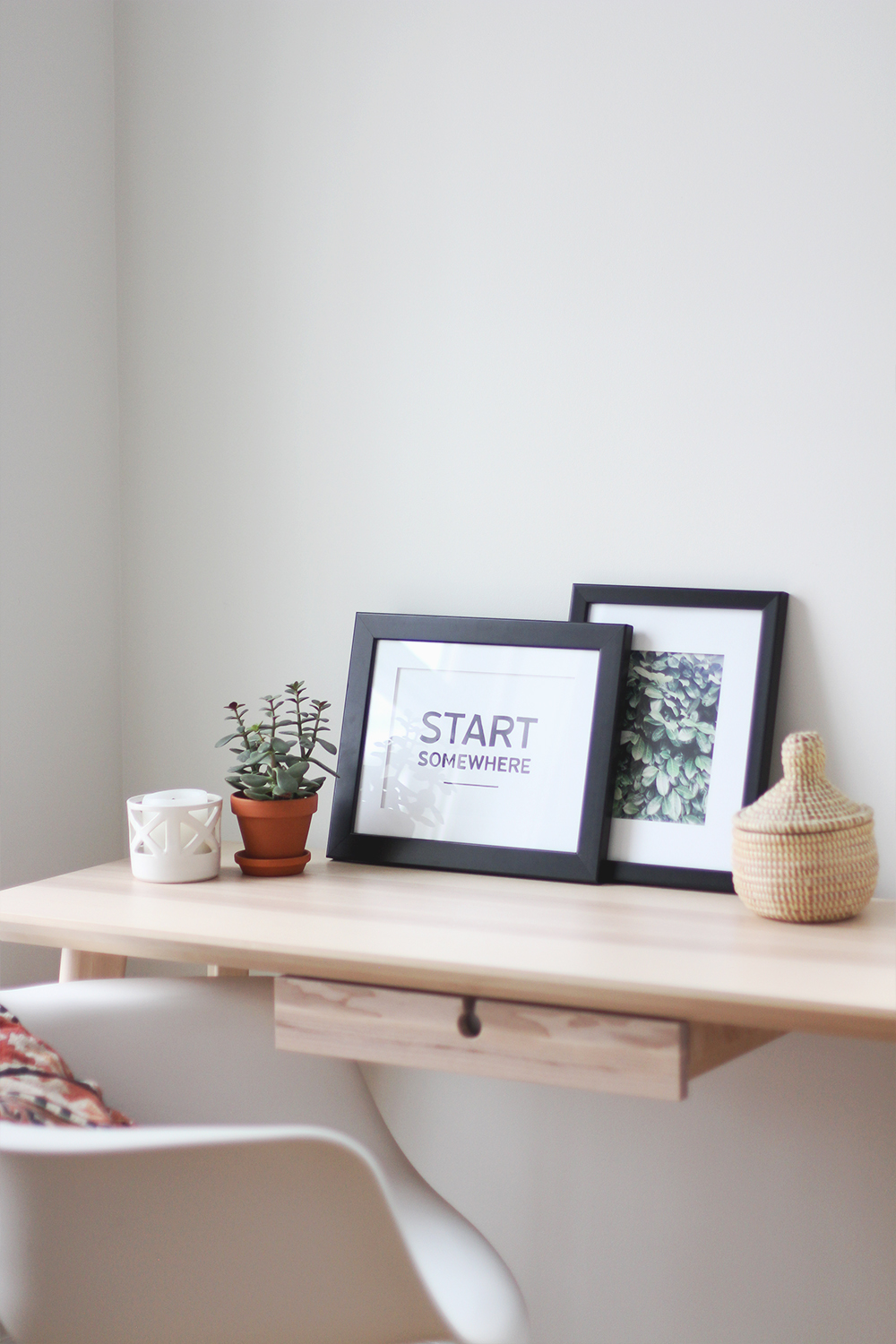 Thanks to Skillshare for partnering on this post. As always, all opinions are my own.