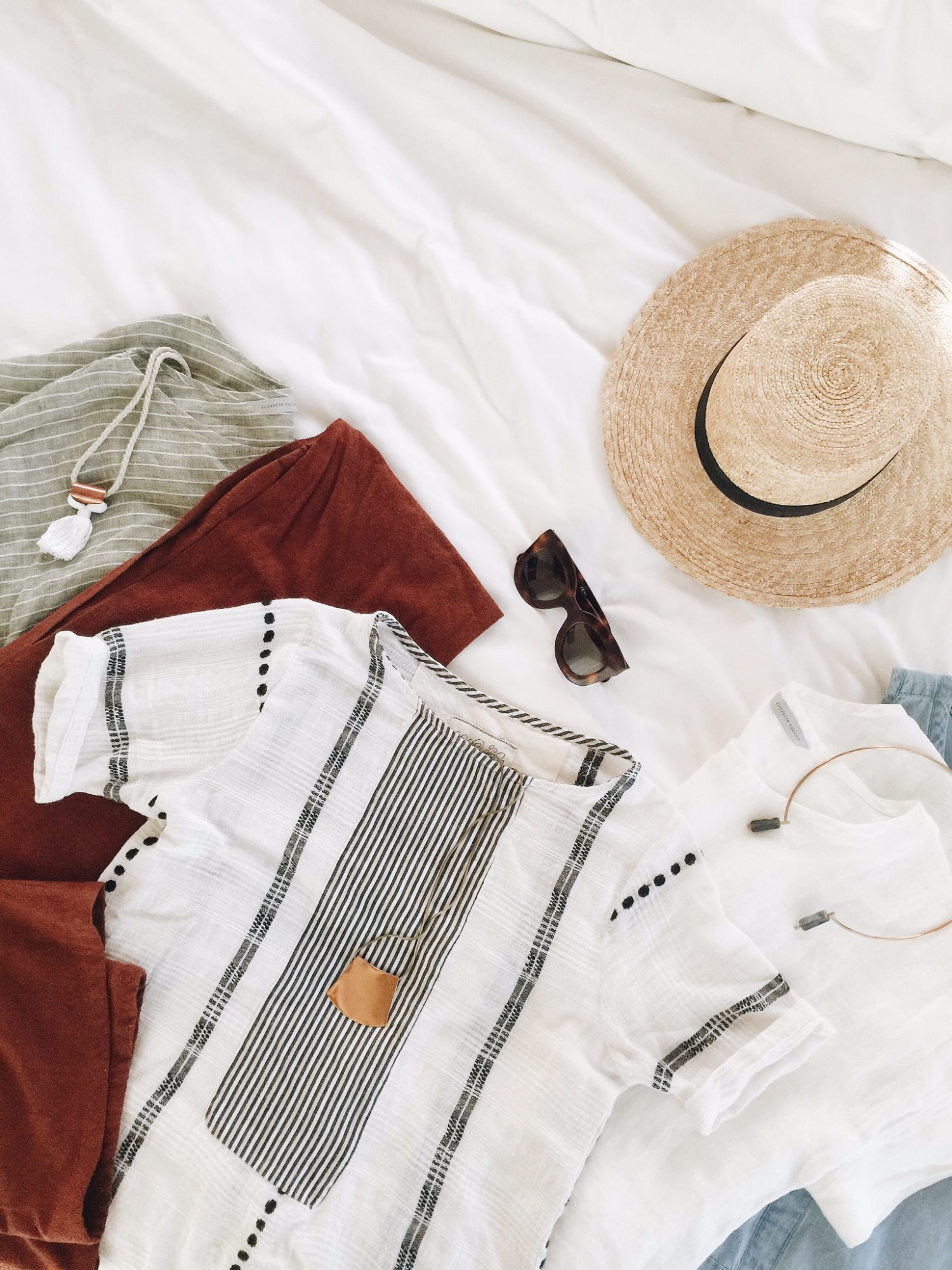 Remember when I promised you a recap of what I packed for my 6 day trip to Costa Rica? Well, today's the day! I've pulled together the 12 outfits and 3 beach get-ups I was able to put together from just a carry-on. I don't travel much but I've come to learn that packing light gets easier and easier the more you do it (here's a look at my first successful attempt after years of overpacking). You figure out what pieces are the most versatile, what you feel best in when exploring and how to make each item work harder. Really, it's just like planning a mini capsule closet. The biggest challenge for this trip was choosing fabrics and styles that would be the best for super hot and humid temperatures. This also meant less clothing in general so that was a space saver. I used my usual packing technique, which is a series of 3 questions:
1. What's the weather supposed to be? This is an obvious one. Always check the weather the day before you leave and before you finalize any of your packing. Then at the very least you have some idea of what you're in for. I knew it was going to be 30+ degrees without much change in the evening.
2. What activities are on the itinerary? Other than a wedding, daily brunches and dinners each night the activities were mostly low-key, beach or pool related so I knew I could keep the overall vibe pretty casual.
3. What items do I know I'll want to wear for sure? There are always a few items that I love to bring on vacation with me, which are my boater straw hat, my Ace & Jig maxi dress, my linen tees and a pair of Cecilia pants from Elizabeth Suzann. I knew what I was going to wear for the wedding and had a few swimsuits at the ready, so the rest was just a matter of filling in the gaps with breathable, easy to wear pieces that I could mix and match.
In the end I brought a few additional items (a maxi skirt, boho blouse and silk dress) but didn't wear them because I had so many options with just the following:
3 DRESSES
5 TOPS
3 BOTTOMS
3 SHOES
3 BAGS
3 SWIMSUITS
1 SWEATER
10+ ACCESSORIES/JEWELRY
So let's take a look at all 15 outfits that tucked neatly into a little carry-on!
---
Look 1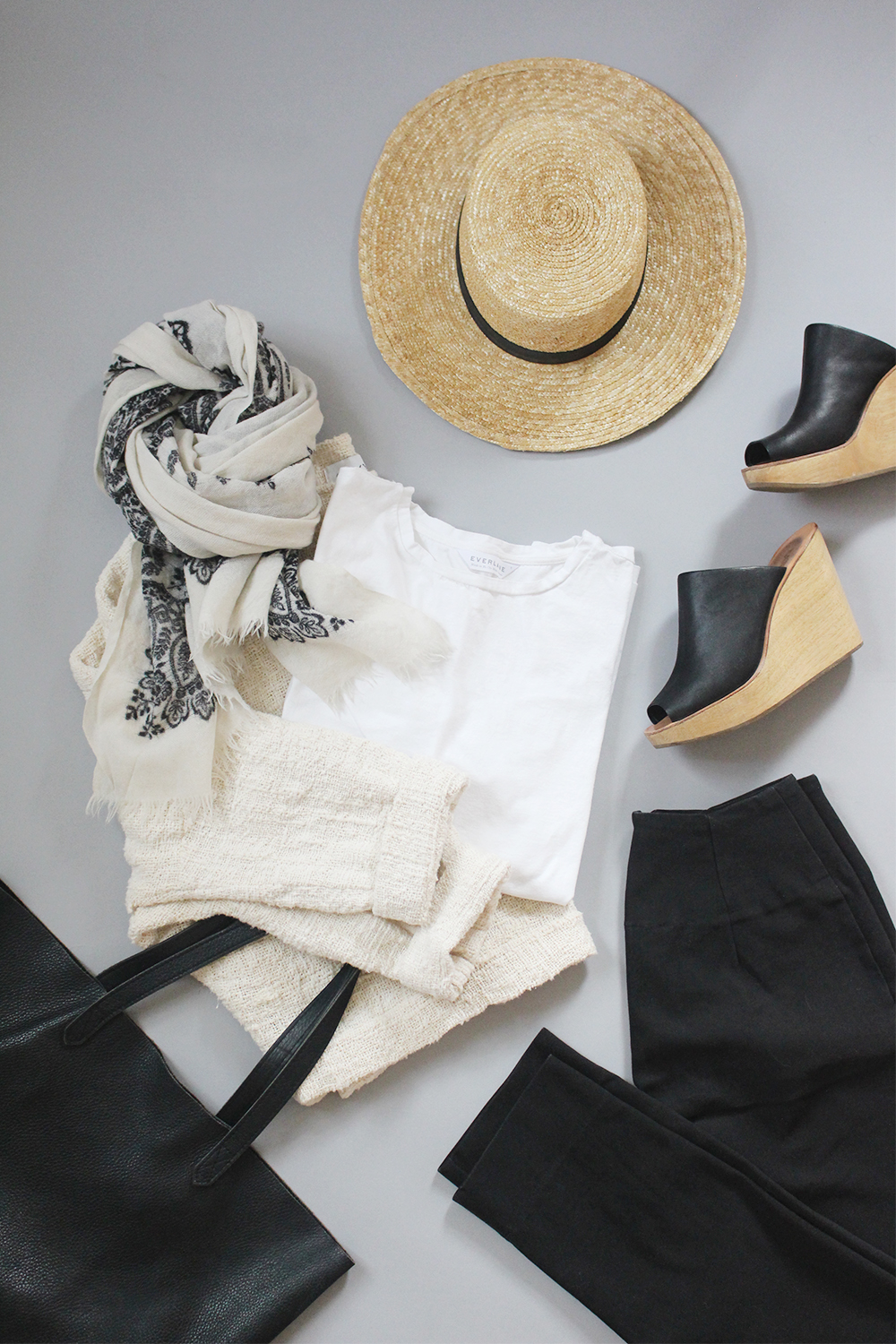 ---
Look 2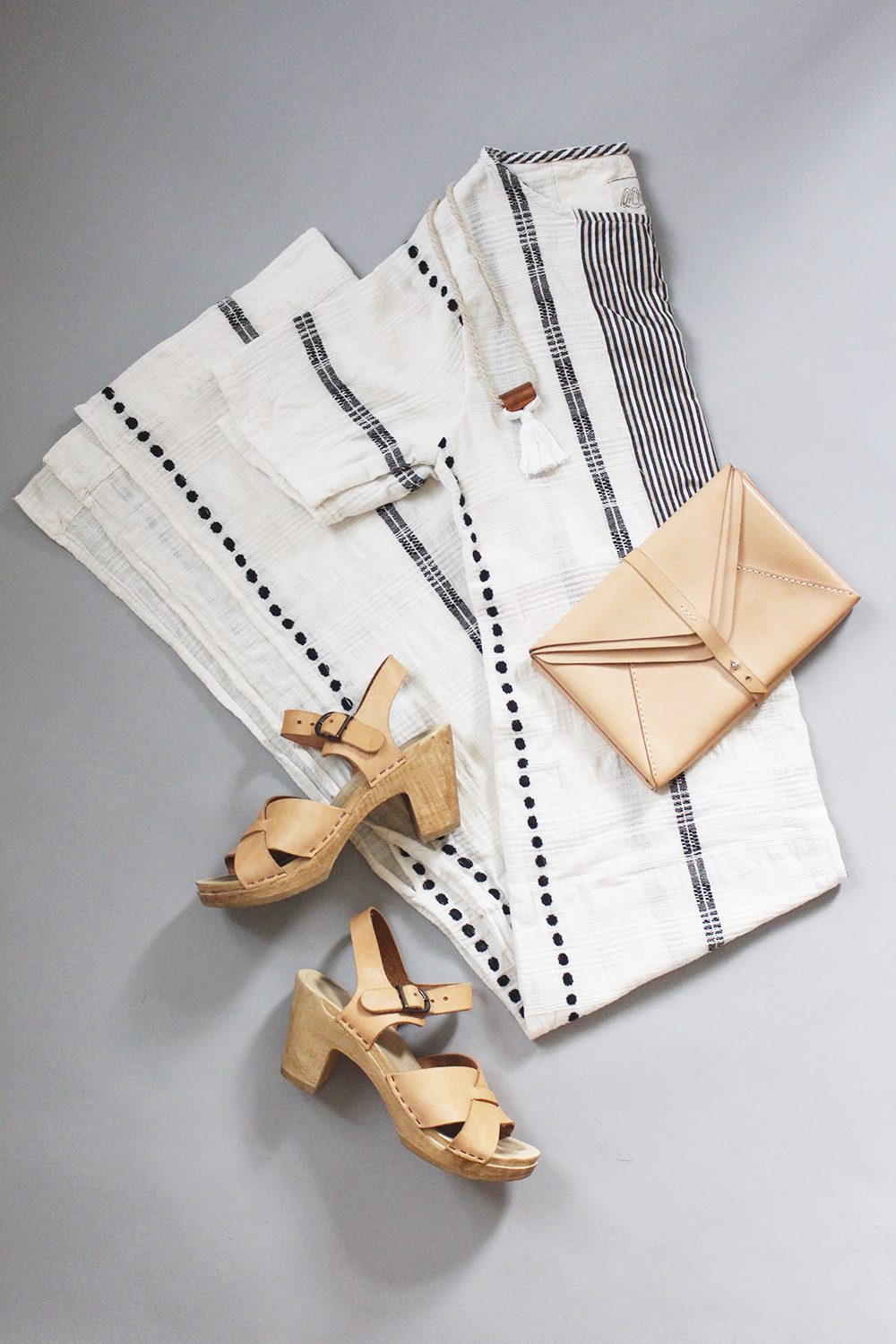 ---
Look 3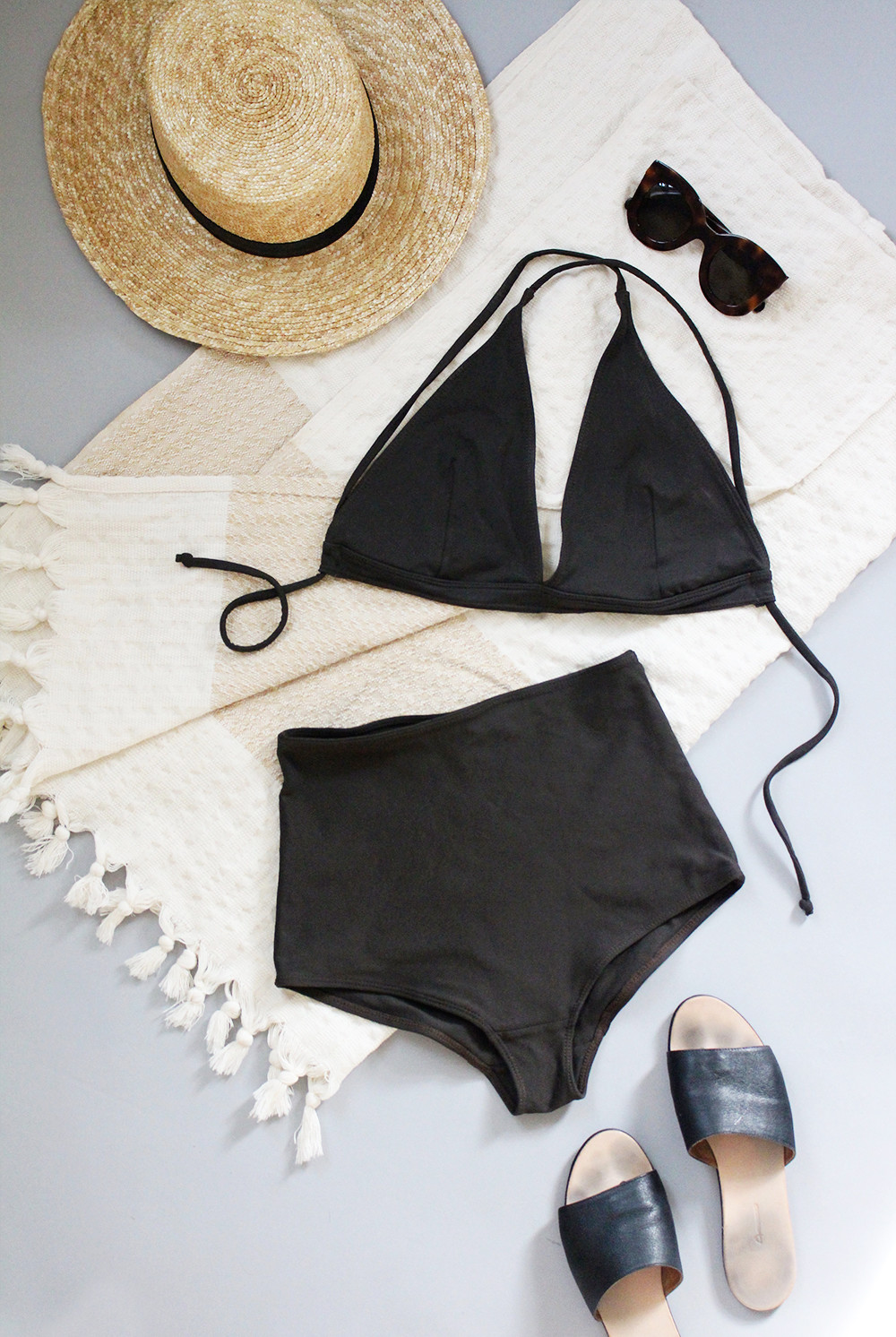 ---
Look 4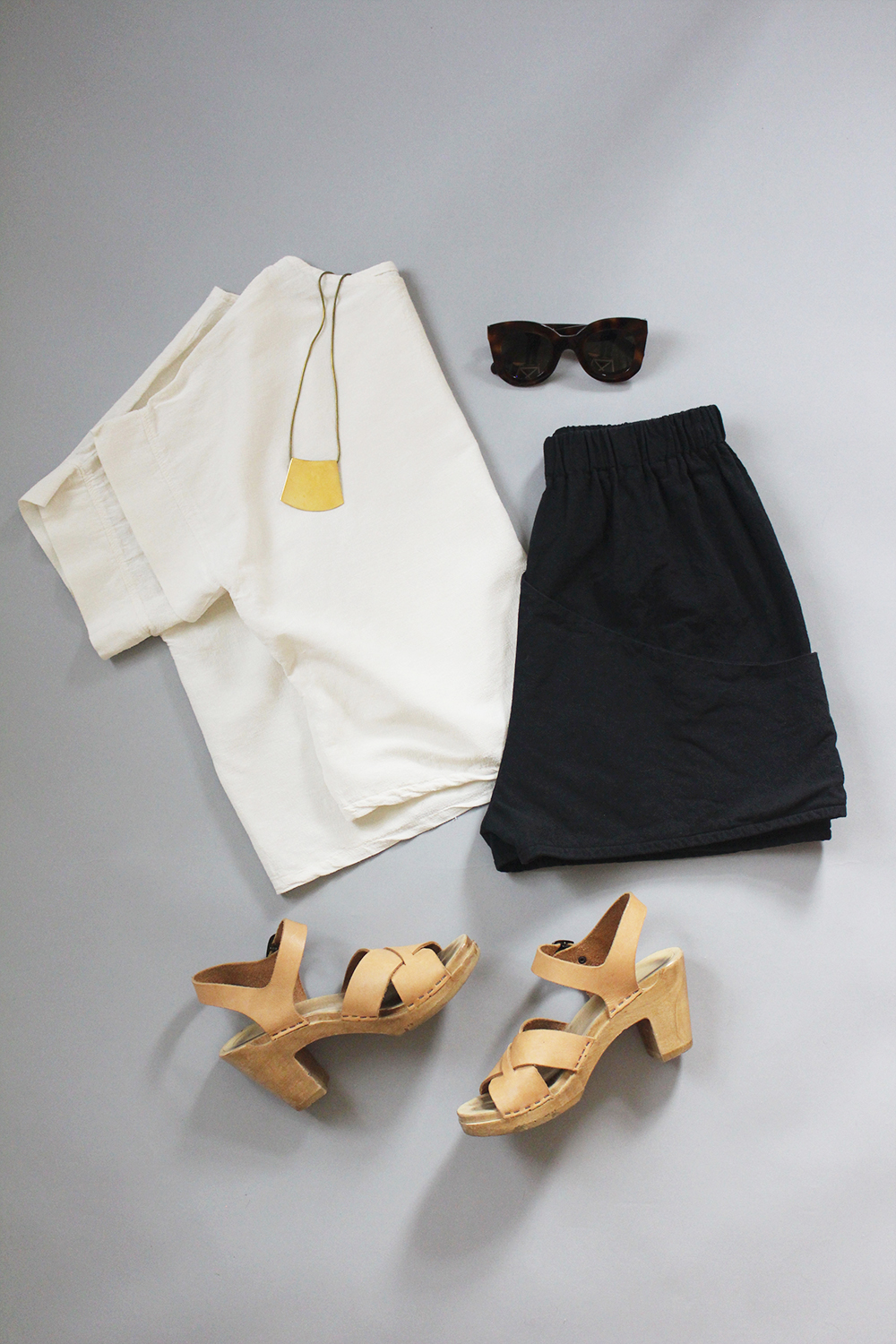 ---
Look 5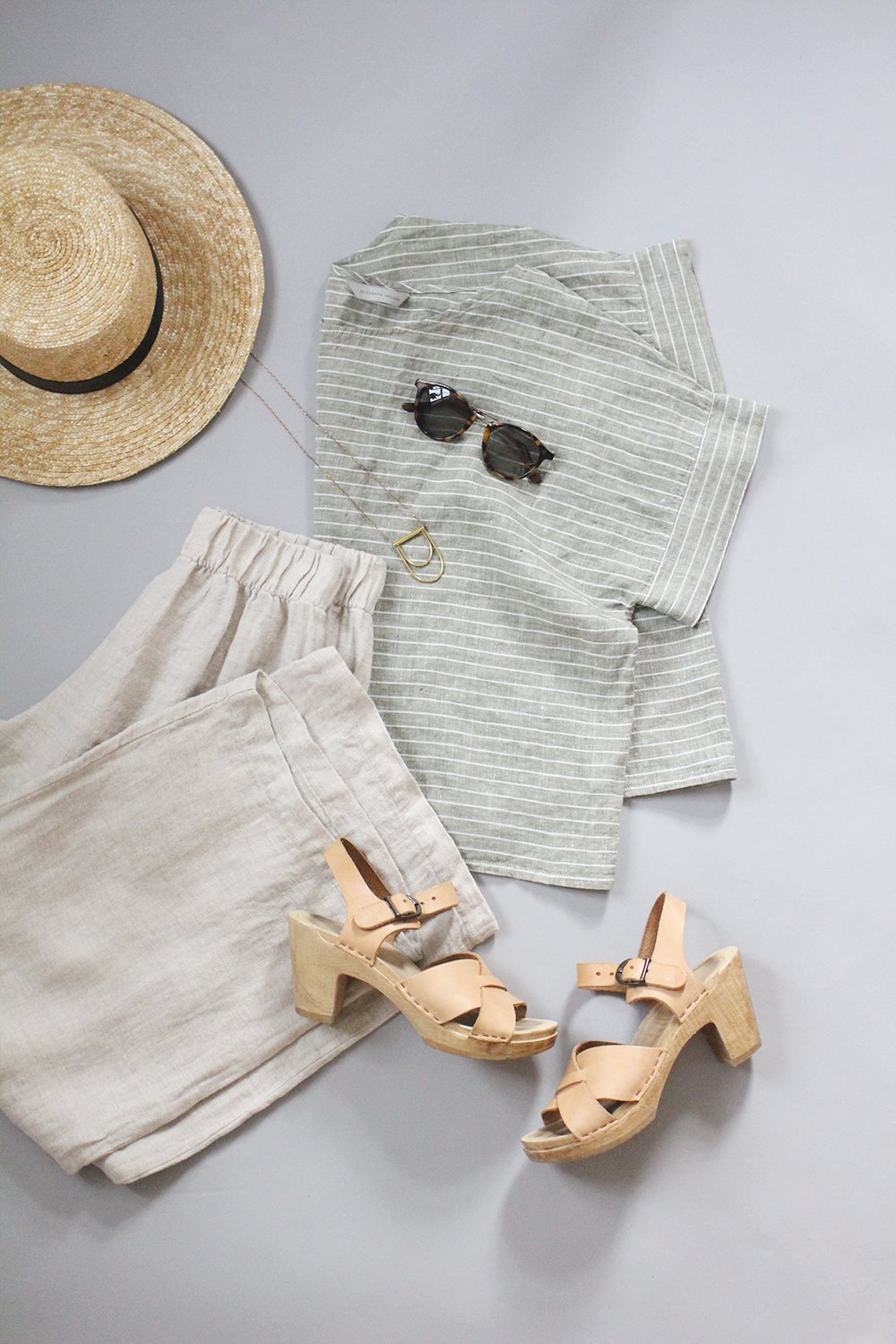 ---
Look 6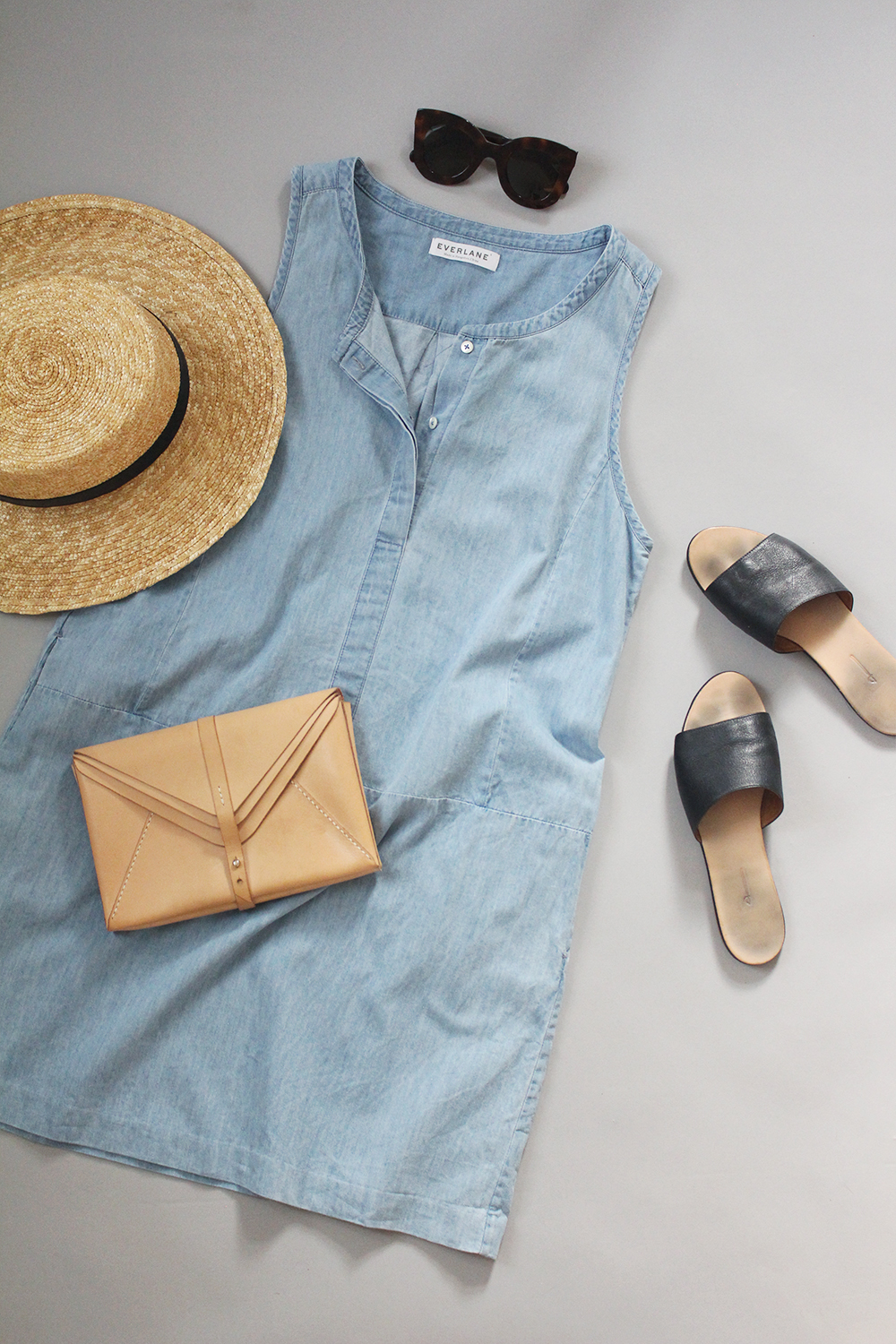 ---
Look 7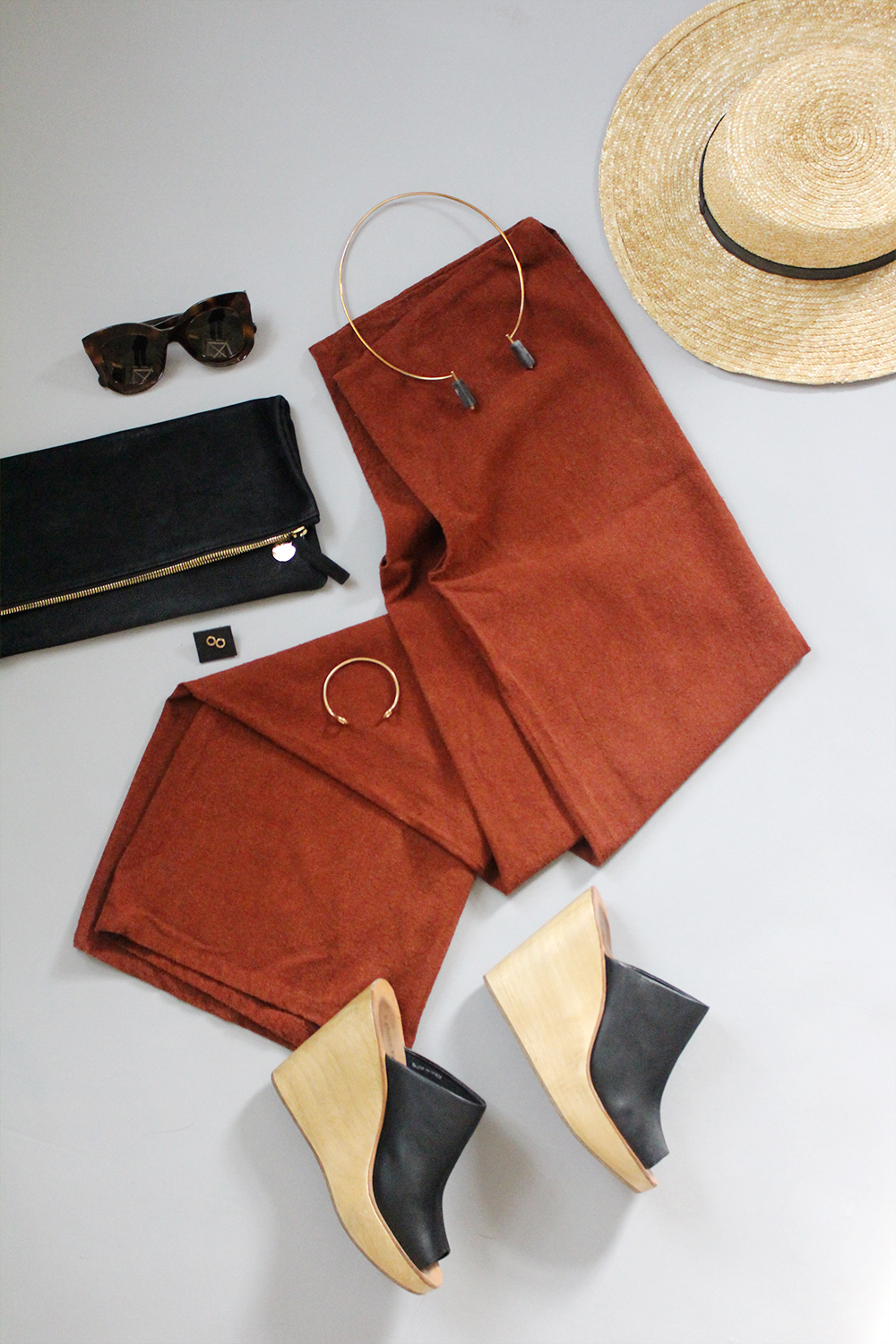 ---
Look 8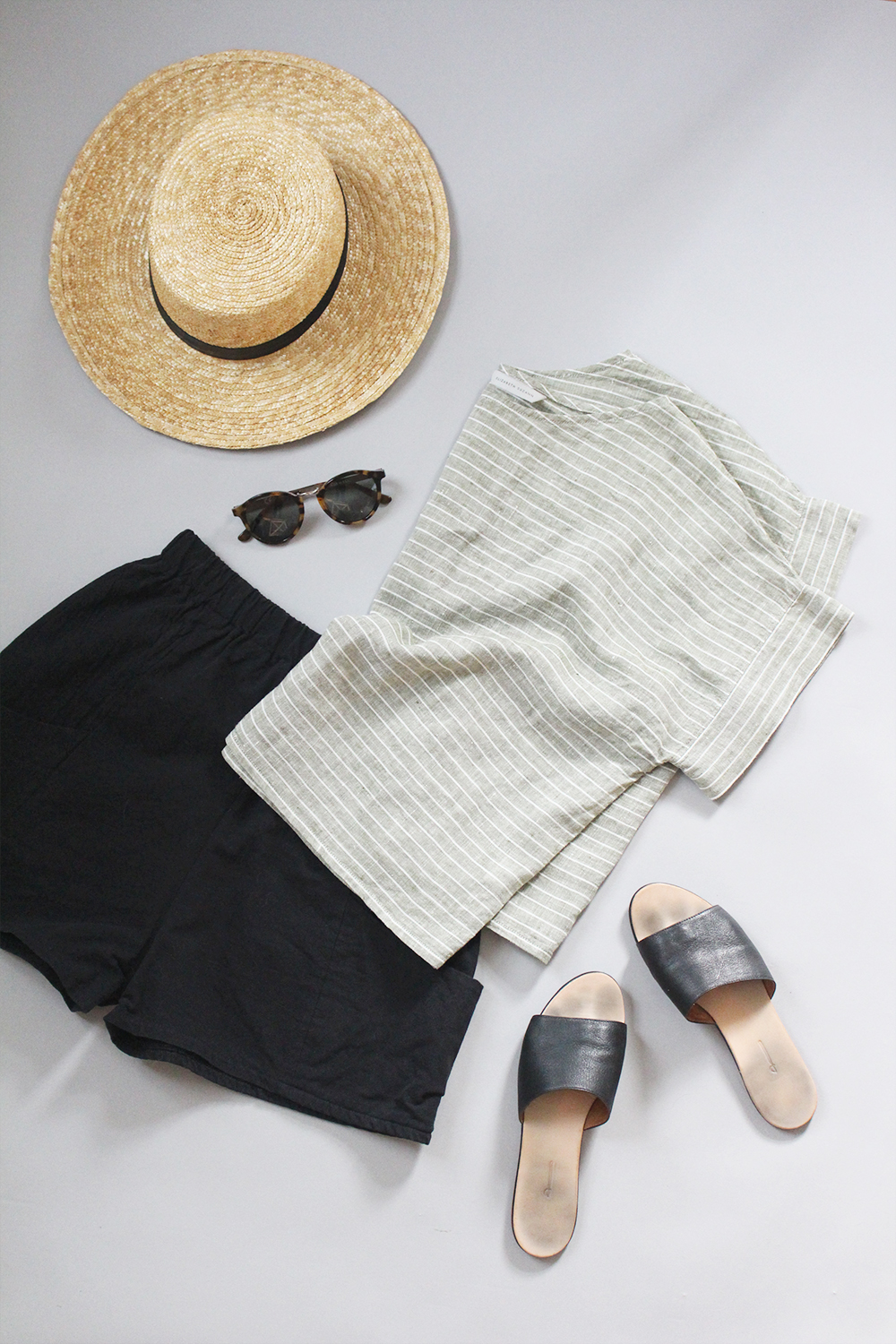 ---
Look 9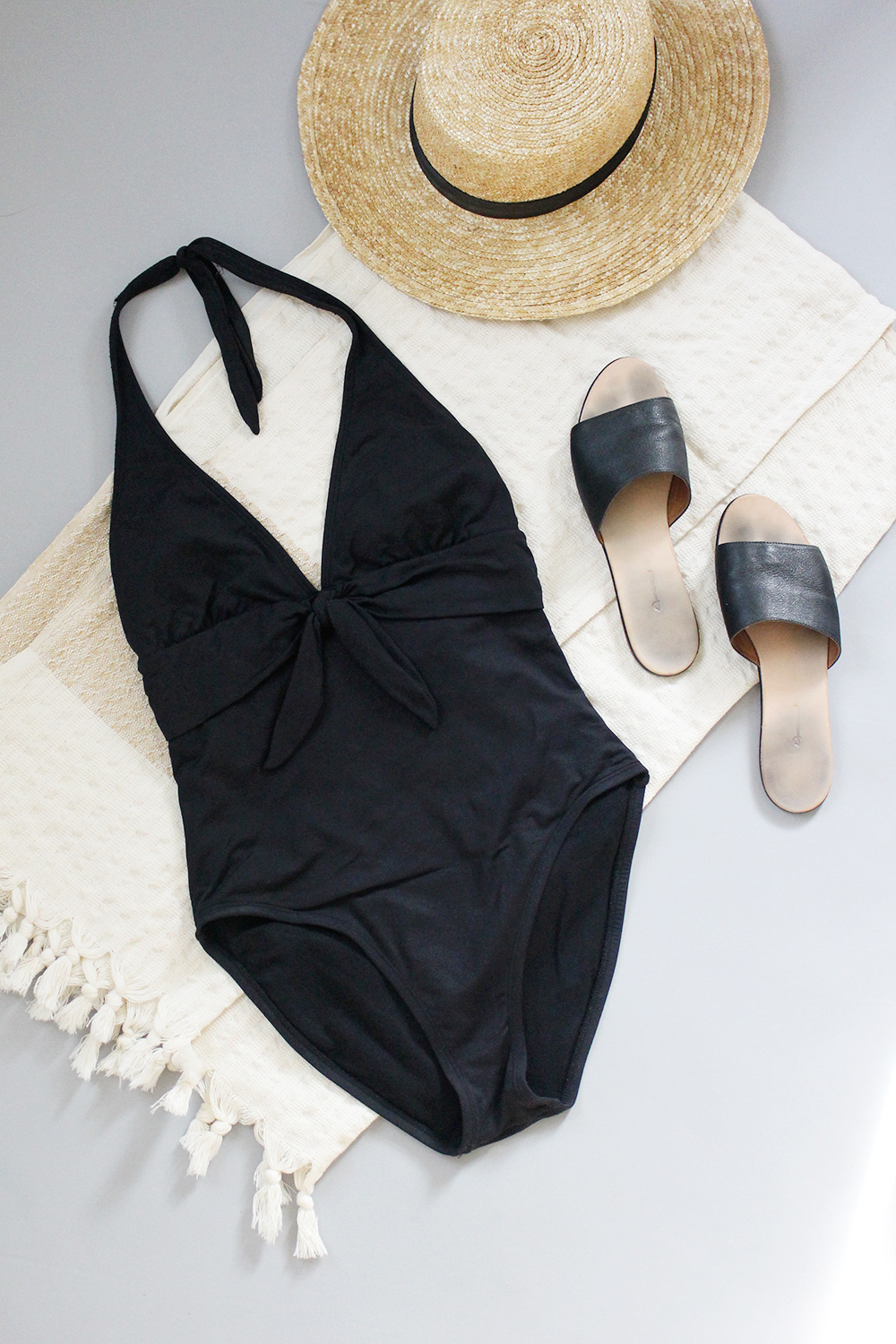 ---
Look 10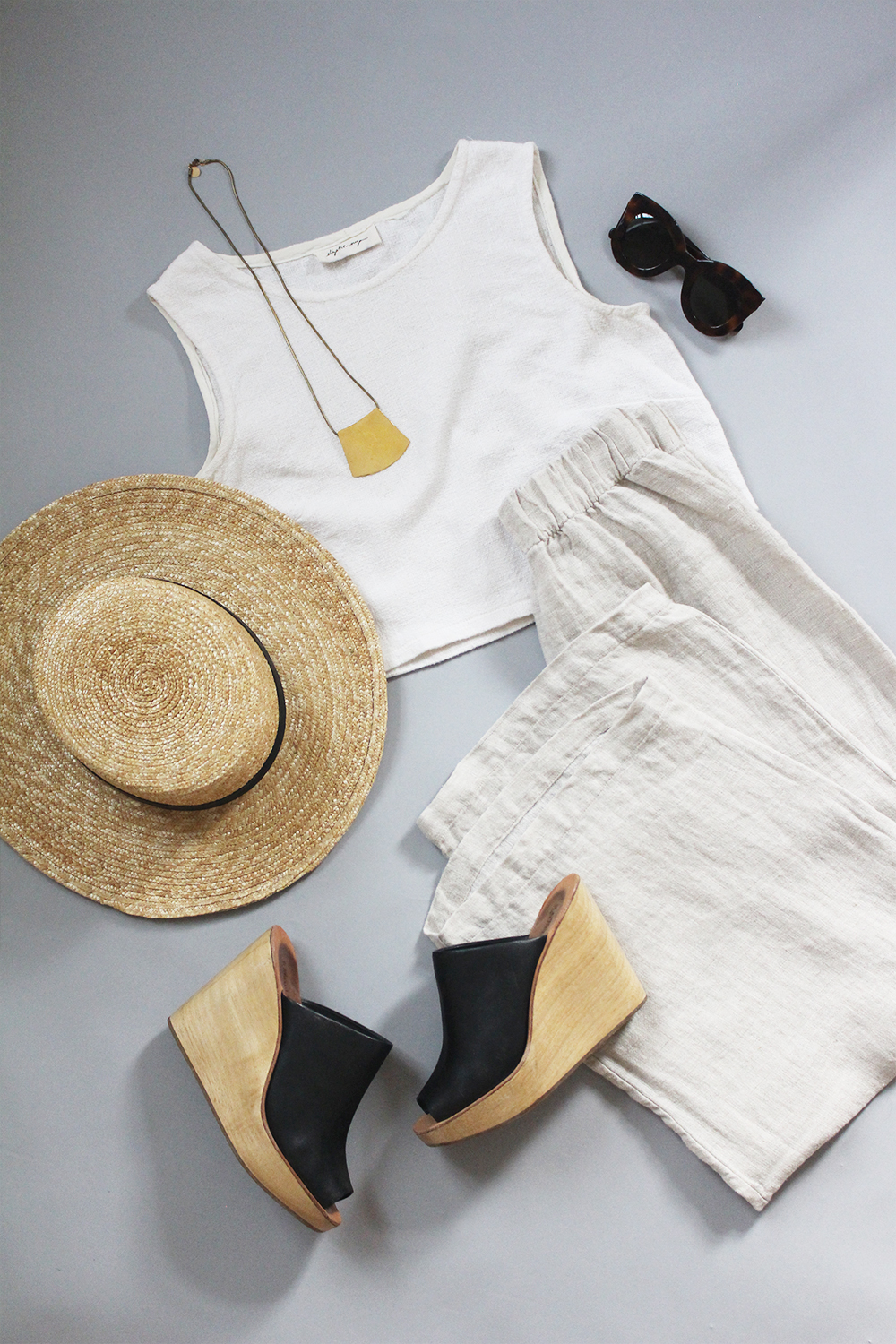 ---
Look 11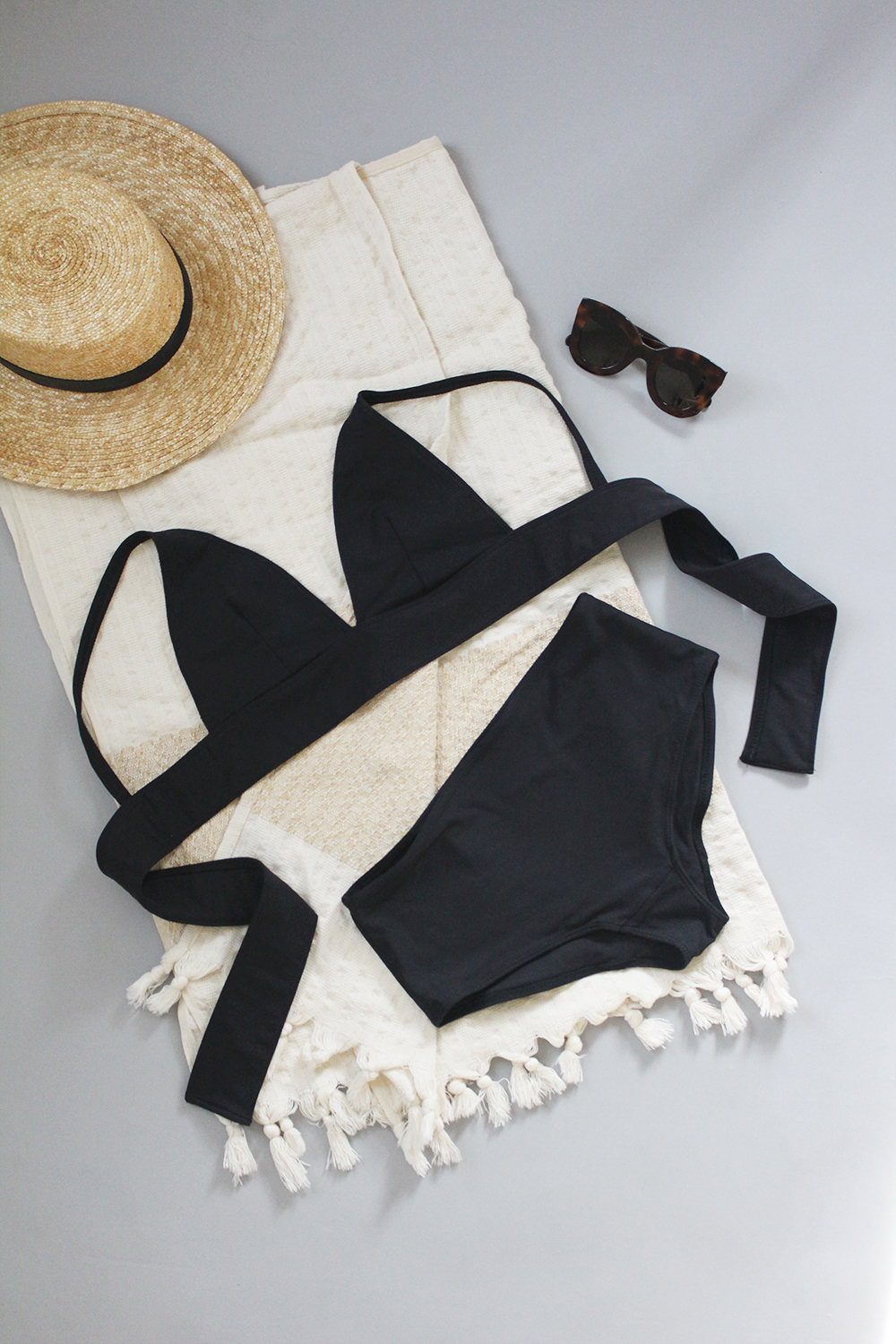 ---
Look 12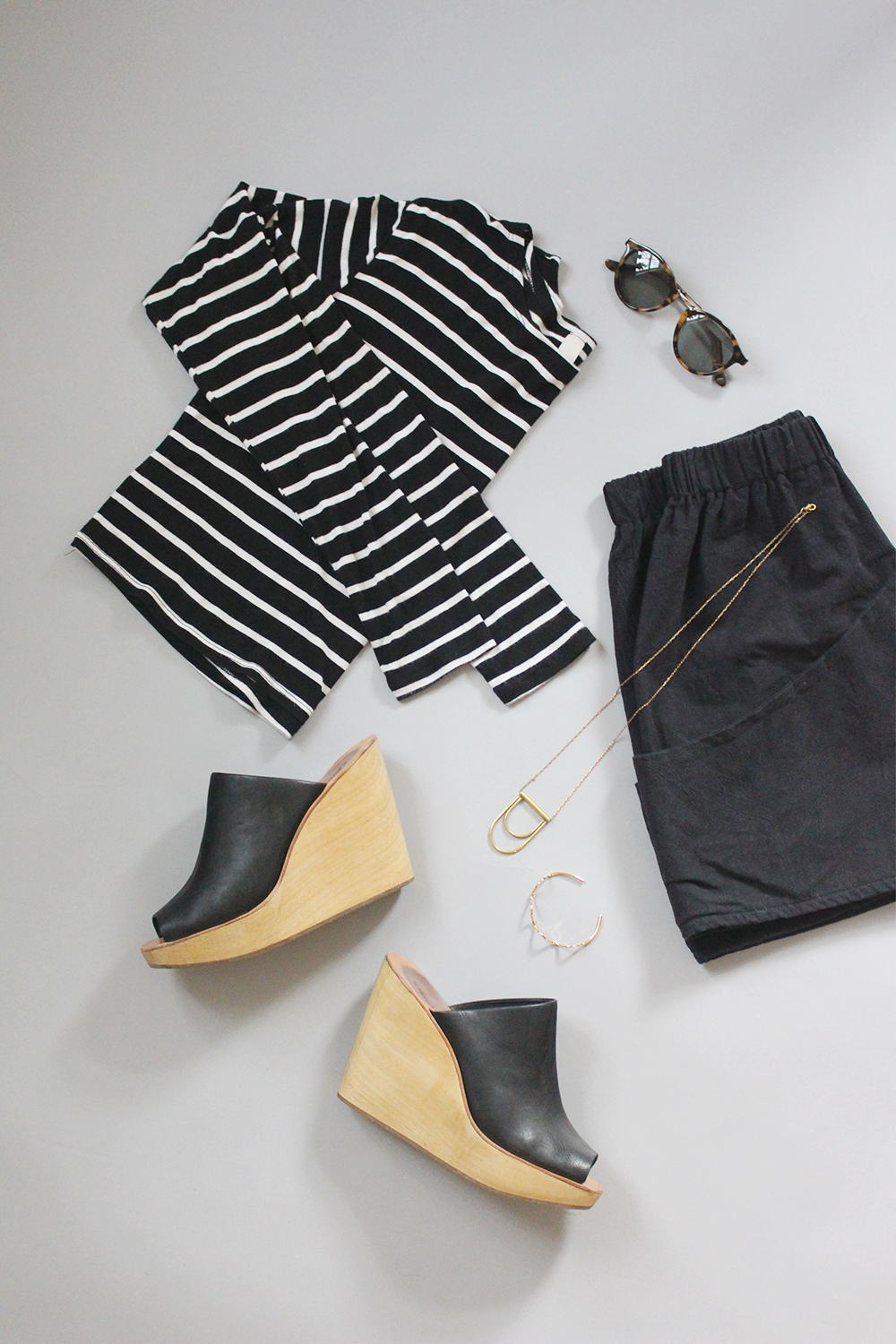 ---
Look 13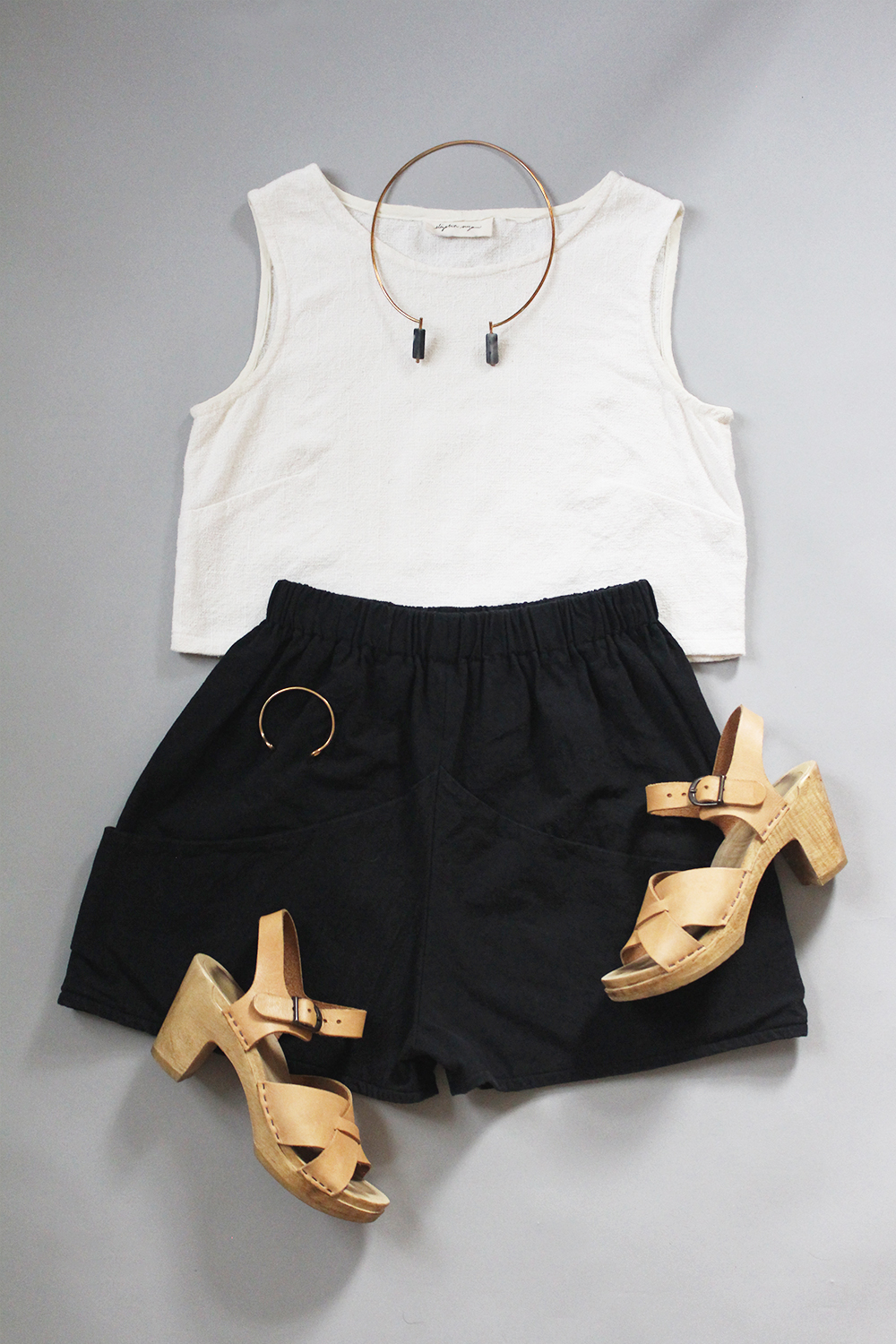 ---
Look 14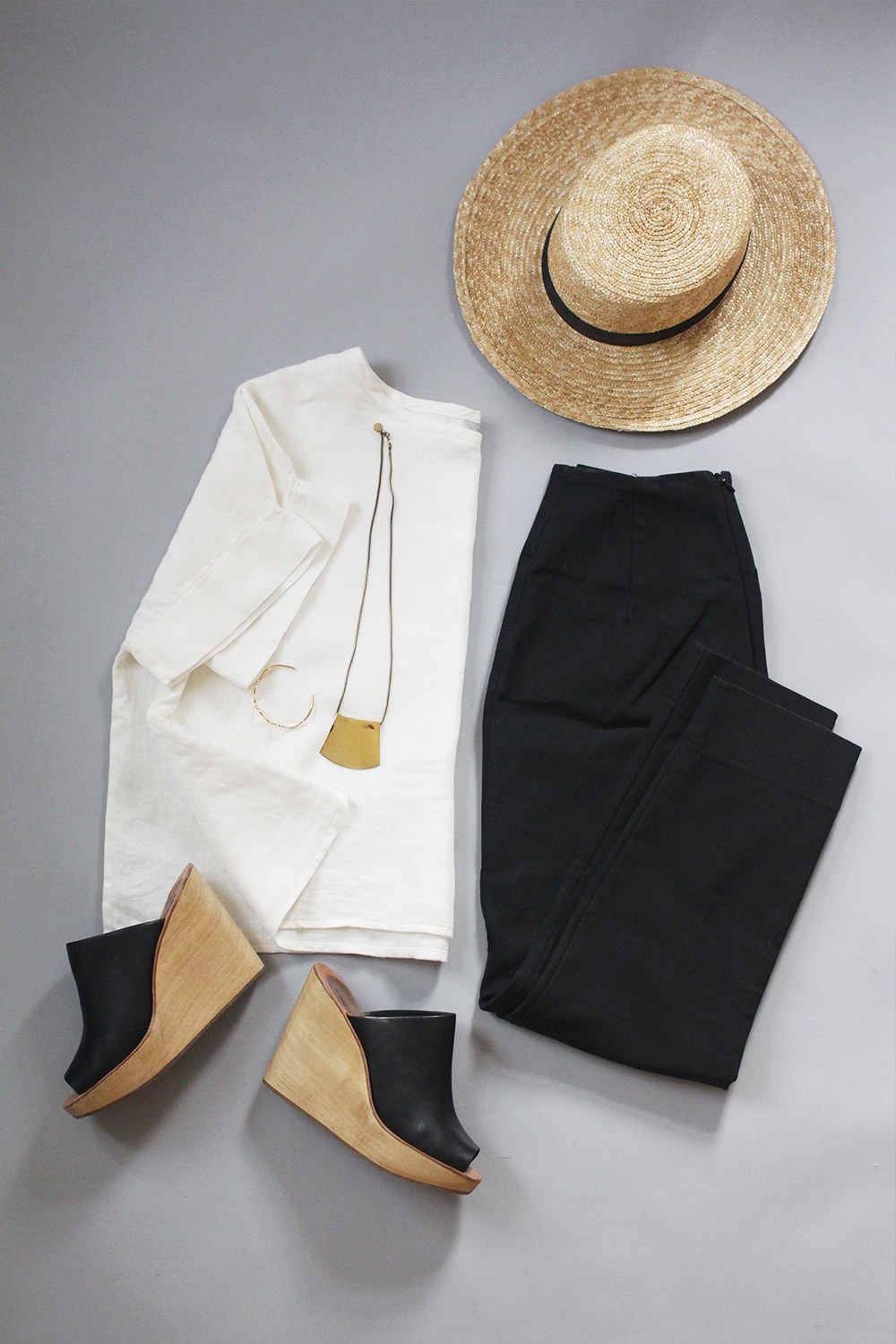 ---
Look 15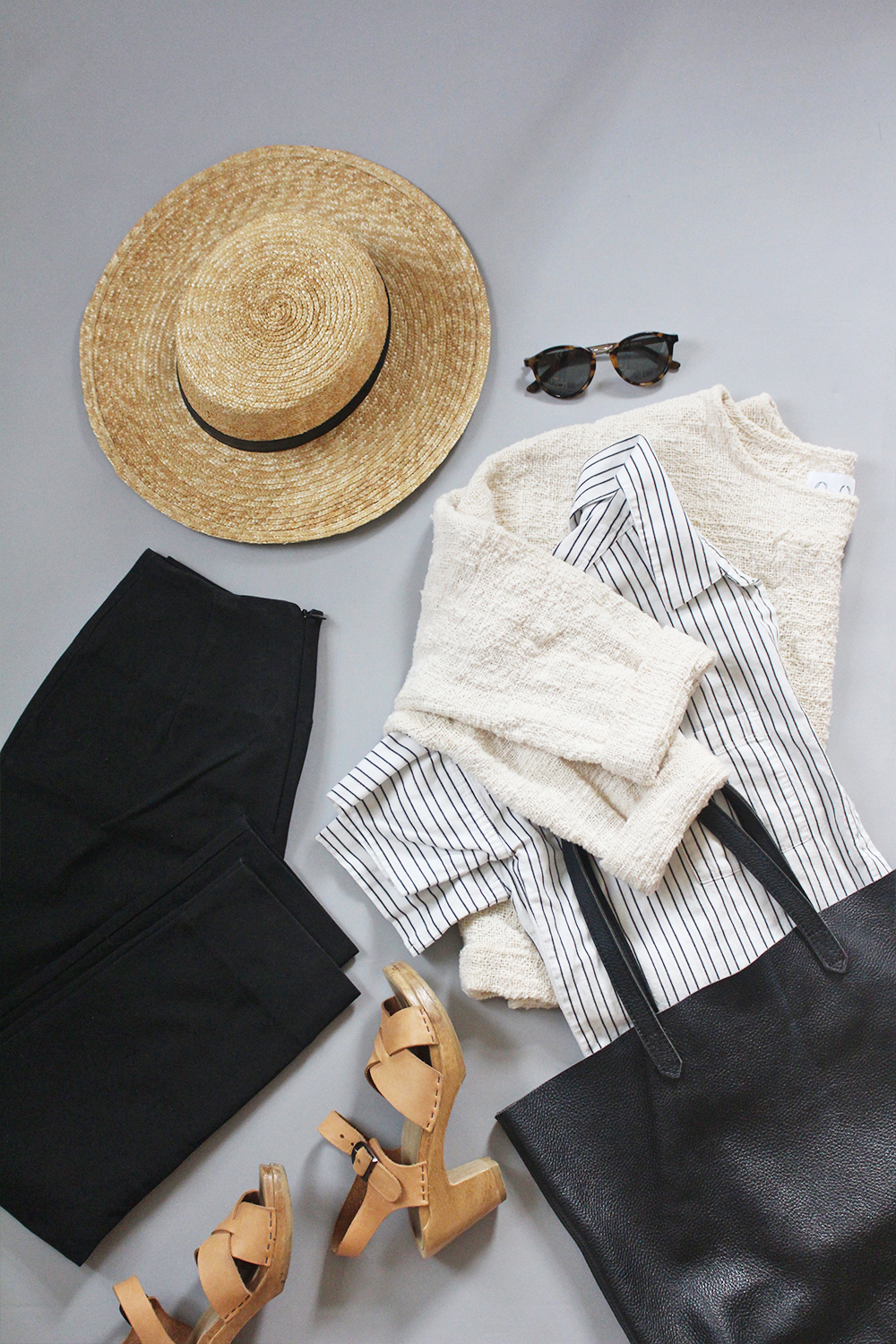 ---
SOURCES
3 DRESSES – Maxi Dress (similar) Ace & Jig | Red Dress Miranda Bennett | Chambray Everlane
5 TOPS – Striped Linen n/a, White Linen, White Silk, White Crop (similar) by Elizabeth Suzann | Striped Crop n/a | Long Sleeve (similar) Everlane | Courier Button Down (similar) Madewell
3 BOTTOMS – Wide-Leg Linen, High Waist Black Elizabeth Suzann | Black Shorts n/a Formation Design
3 SHOES – Black Slides The Palatines | Clogs Custom No. 6 (similar) | Wedges (similar) Rachel Comey
3 BAGS – Black Clutch Clare Vivier | Black Tote Cuyana | Nude Clutch Harlex
3 SWIMSUITS – Green Top + High Waist Bottom HDH | Black Top + Black Bottoms HDH | One Piece n/a (similar) | Cover-up Handloom via Etsy
1 SWEATER – T Sweater Jamie + The Jones
ACCESSORIES – Celine Sunglasses (similar) | Madewell Sunglasses | Janessa Leone Hat | Scarf n/a (similar) | Statement Necklace (similar) Young Frankk | Tassel Necklace (DIY here) | Gris Collar, Carda Studs, Lida Cuff  EM Jewelry + Design | Wave Cuff n/a Young Frankk | Delos Necklace Another Feather
---
SKINCARE + MAKEUP
My skin always has a total shit fit when I go away. I don't know if it's the stress or the change in climate or both but I've given up the hope of clear skin when I travel. I try to keep things under control by bringing my usual products along (I was careful to keep liquids/gels under 100mL) and it turns out my daily routine packs itself nicely into a dopp kit. I found a natural sunscreen for my face which I loved and the Yes to Cucumbers face wipes (95% natural) were great to have handy for make up removal or a midday refresh.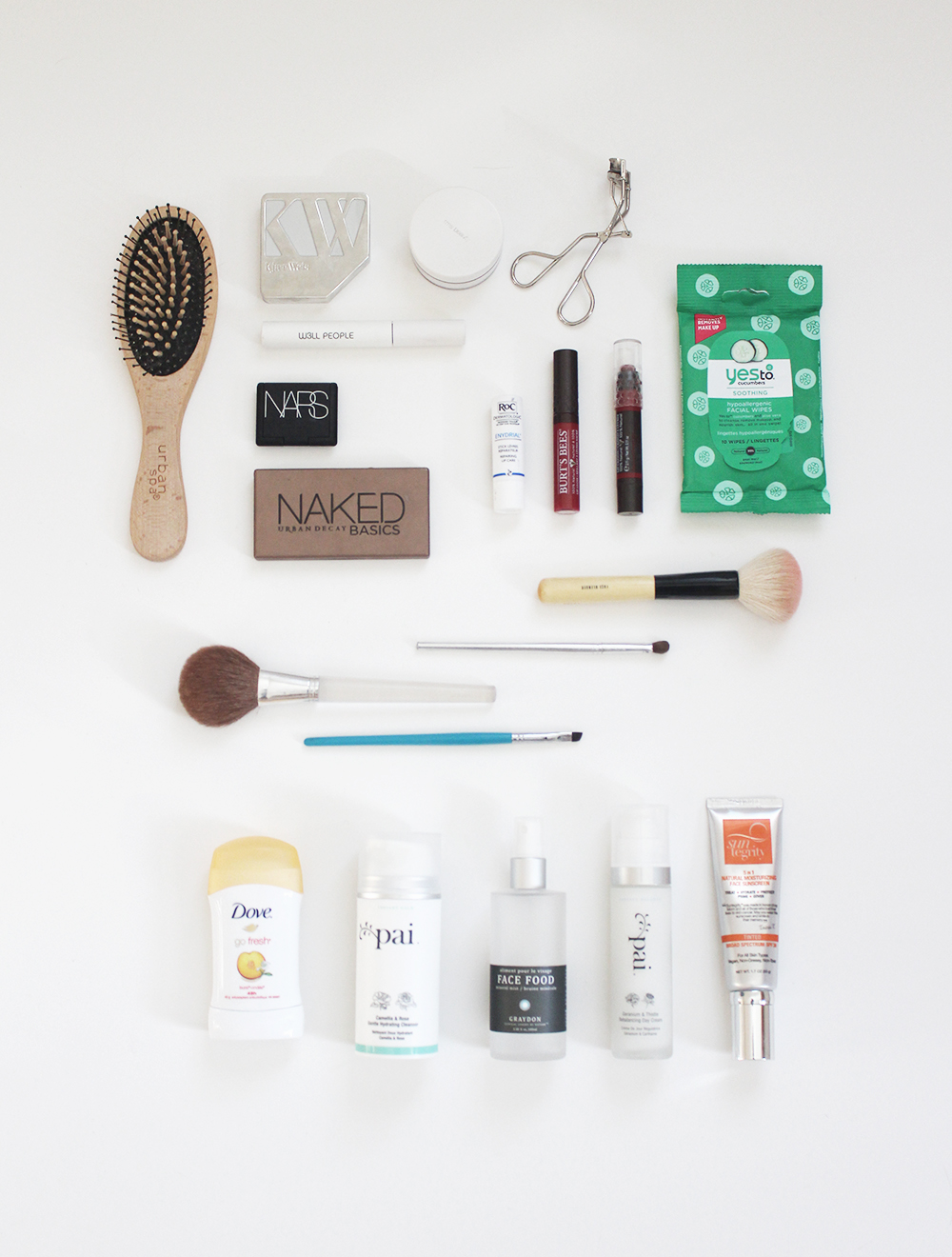 ---
MAKE-UP – Kjaer Weis Foundation | RMS Un-Powder | Eyelash Curler | W3LL PEOPLE Mascara | NARS Blush | NAKED Eye Palette | Lip Balm | Burt's Bees Lip Crayon and Gloss | Brushes
SKINCARE  – Yes To Cucumbers Facial Wipes | Pai Cleanser + Moisturizer | Face Food | Suntegrity Sunscreen | Sunscreen | Deodorant
---
So there you have the rundown of what I brought and wore during my trip! Now tell me, how do you plan your outfits for travel? Do you stick to a carry-on or opt for bigger baggage? Do you feel like you have to sacrifice style to make up for limited space? I'd love to hear your thoughts on travelling light and any tips you have for successful packing!