Need Supply is one of my go-to online sources for contemporary style and some of my favourite responsibly made brands and designers. They're having a rare 25% OFF sale (site wide!) on now through Friday and I thought it was worth mentioning and noting a few of the gems I've been eyeing.
I always find so much inspiration in the way Need Supply styles their look books and can't help but dream of being one of their buyers. Ha! Since that's not in the cards I'll have to suffice to simply pull my faves from their already beautifully curated selections. Here's 12 pieces I love and why: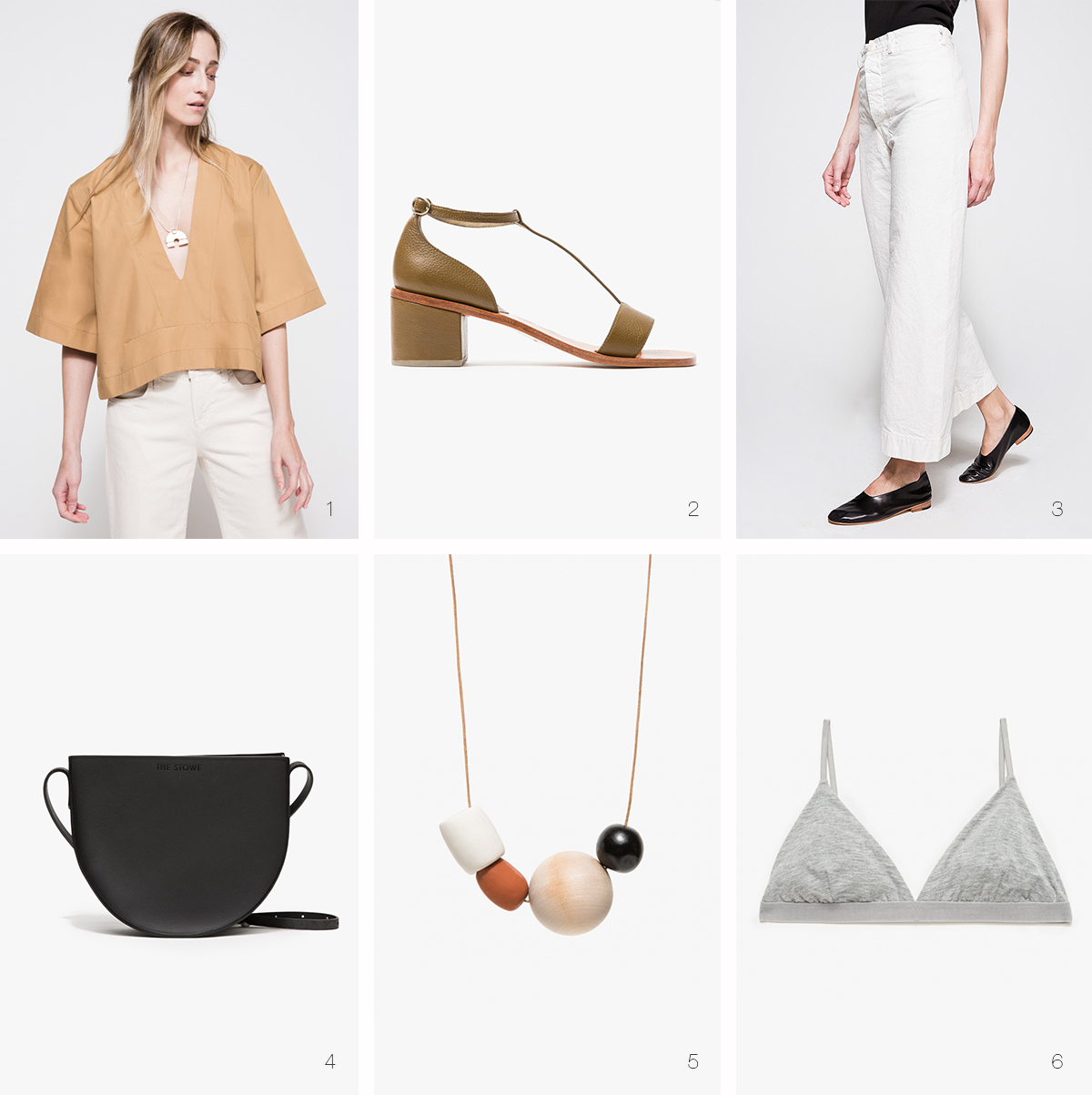 1 | Crop Top – I can't help but swoon a little every time I see this top. I just love the shape of it and that deep v-neck is oh so sultry. It's the perfect minimalist statement piece.
2 | Olive T-Strap Sandal – My love for Rachel Comey shoes knows no bounds and this is the latest little number on my lust list. I'm all for the sturdy mid-heel too.
3 | Sailor Pant – These Jesse Kamm pants are officially my latest obsession. I can't wait to share the looks I've been putting together with these bad boys! Definitely a pair to snag on sale too.
4 | Eloise Bag – I gifted myself this bag by The Stowe last winter and I am SO glad I did. It's the perfect low profile cross-body that has only improved with age and use.
5 | Fun Necklace – I love the simple, geometric feel of this necklace. It's been in my cart more than a few times this year already!
6 | Chic Bra – I have had the pleasure of wearing a bra by Base Range and can't wait to add another one to my roster. Love this heather grey beauty.
---

---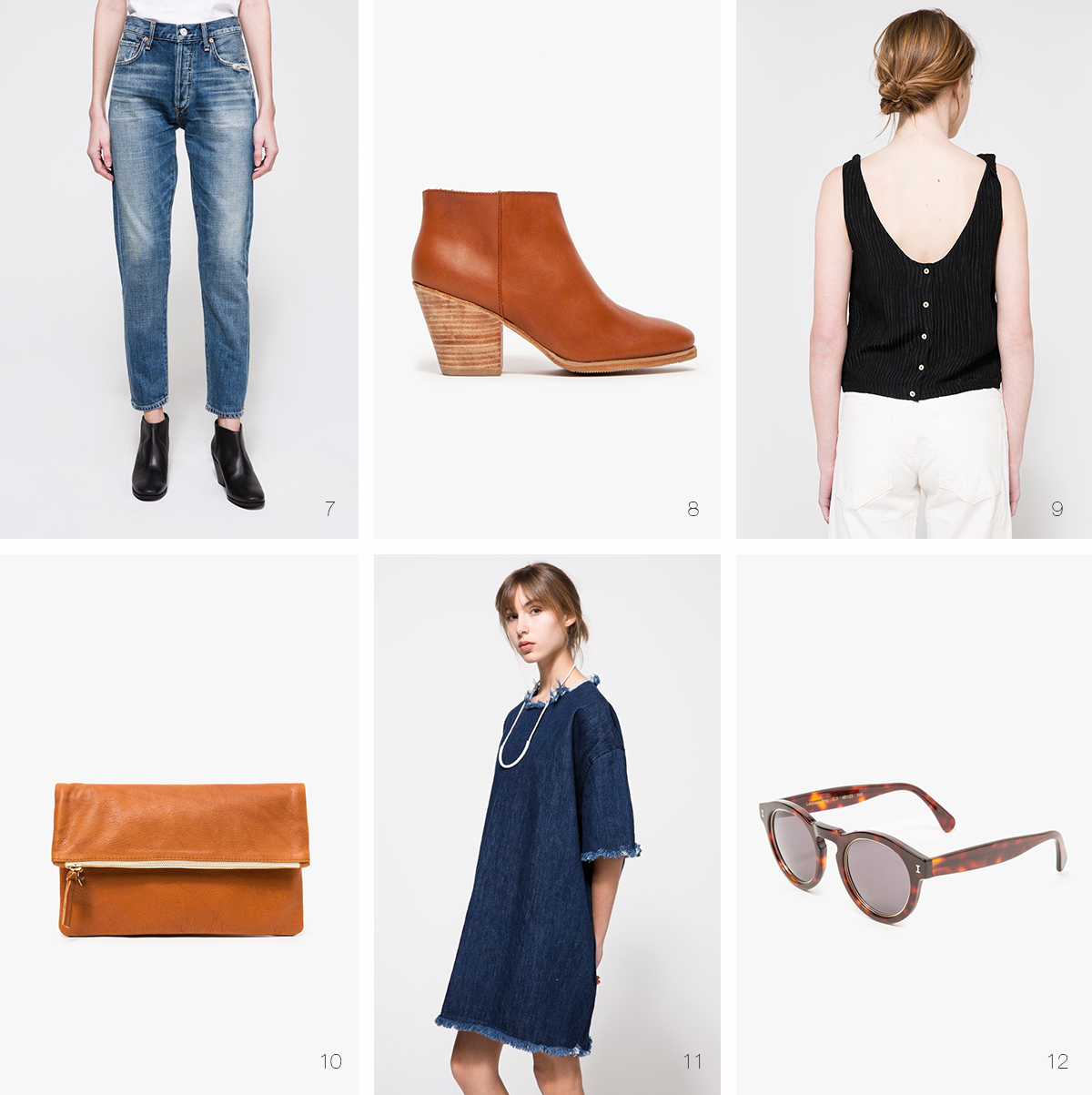 7 | Relax Fit Denim – These are those vintage fit jeans that are seemingly impossible to find in real vintage. Perfect mix of modern and nostalgia I dare say!
8 | Mars Boot – I know, I know, I rave about these damn boots too much as it is. But if you've been waiting for a moment to snag the best ankle boots on the market, this is it!
9 | Black Tank – How cute is the back of this seemingly simple tank? I love the unexpected buttons, twisted straps and textural crepe fabric. Definitely a chic update to a classic closet staple.
10 | Caramel Clutch – I have this classic fold-over clutch in black and have been toying with the idea of adding a caramel version. I always love adding a pop of warmth to a look and this would be the perfect solution.
11 | Denim Dress – That shape! Those frayed hems! Those sleeves! Need I say more?
12 | Classic Sunnies – If I needed a new pair of sunnies, these would definitely be the ones for me.
---

---