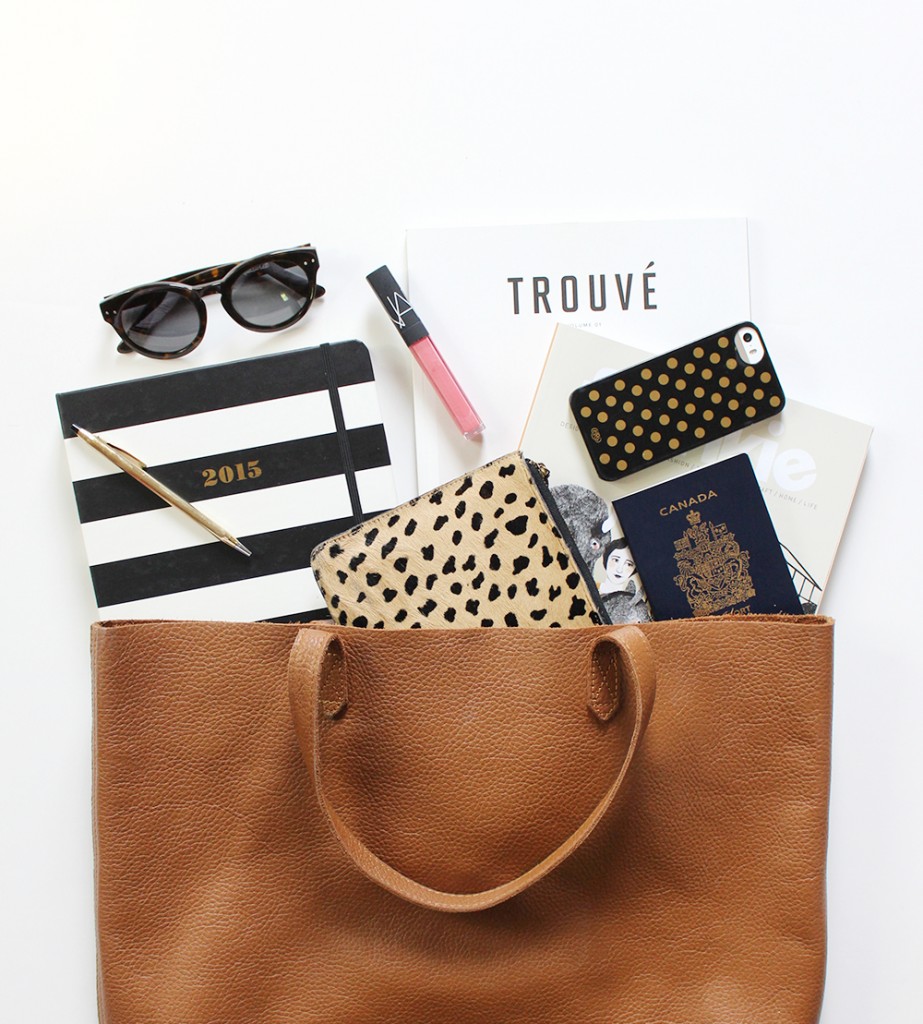 Tomorrow I'm on my way to Las Vegas for a friend's bachelorette party! I've never been and I'm ridiculously excited to go. As soon as my tickets were booked I started day dreaming about what to bring. Earlier this spring I shared some tips on Light Packing for a Long Weekend and since it was a hit, I thought I'd share what I'm packing for a long weekend (3 days, 2 nights) in Las Vegas. I know the weather is supposed to be scorching and with my itinerary in hand I made a discerning effort to keep my packing lean but sufficient. I'll bring my Everlane Weekender as a carry on so space is limited which just means thoughtful outfit decisions must be made!
Day 1 – I'll be travelling for the most part on the first day and to be completely honest I haven't quite got my plane outfit set. It will most likely be something that looks put together but feels like pyjamas.
Night 1 – For the evening and first night out, I'll be wearing my favourite summer party go to, the romper. I decided to keep accessories simple and pack my most versatile clutch and shoes for this trip. Not entirely sure where the night will lead but spirits will be both high and consumed.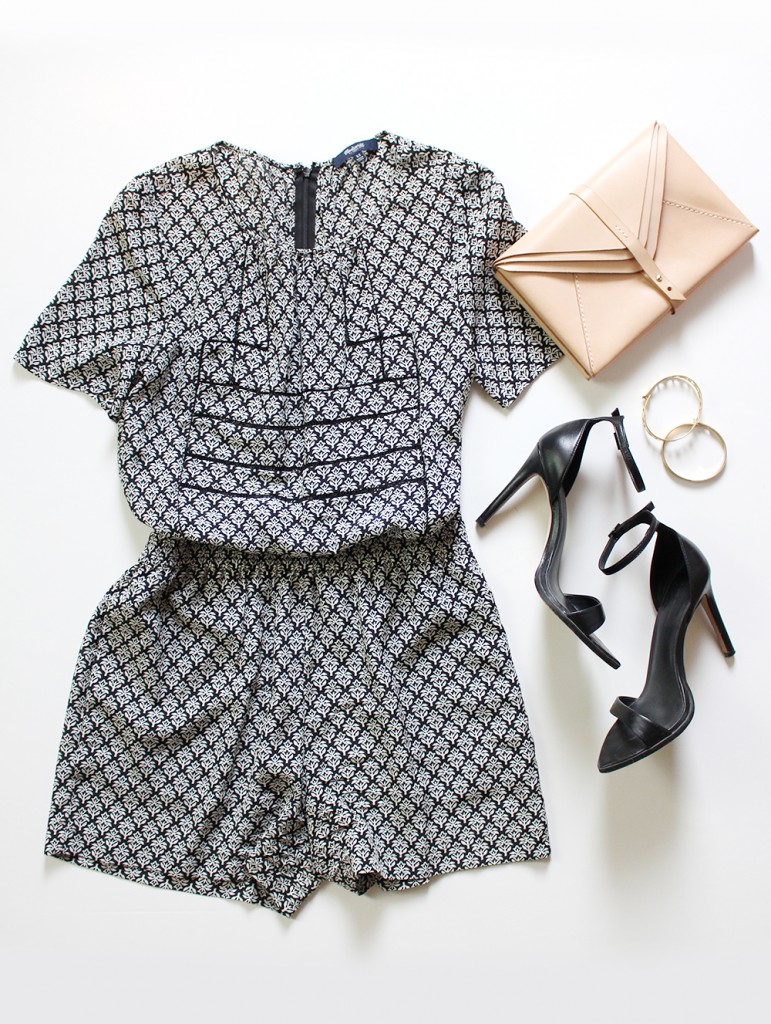 Day 2 – Let's just be real, we'll probably be nursing ourselves back to health by the pool for a fair bit during the day. I'm not one for a lot of time in the sun and I don't need end my summer with crazy tan lines, so I'll be curled up with some trashy mags in the shade somewhere.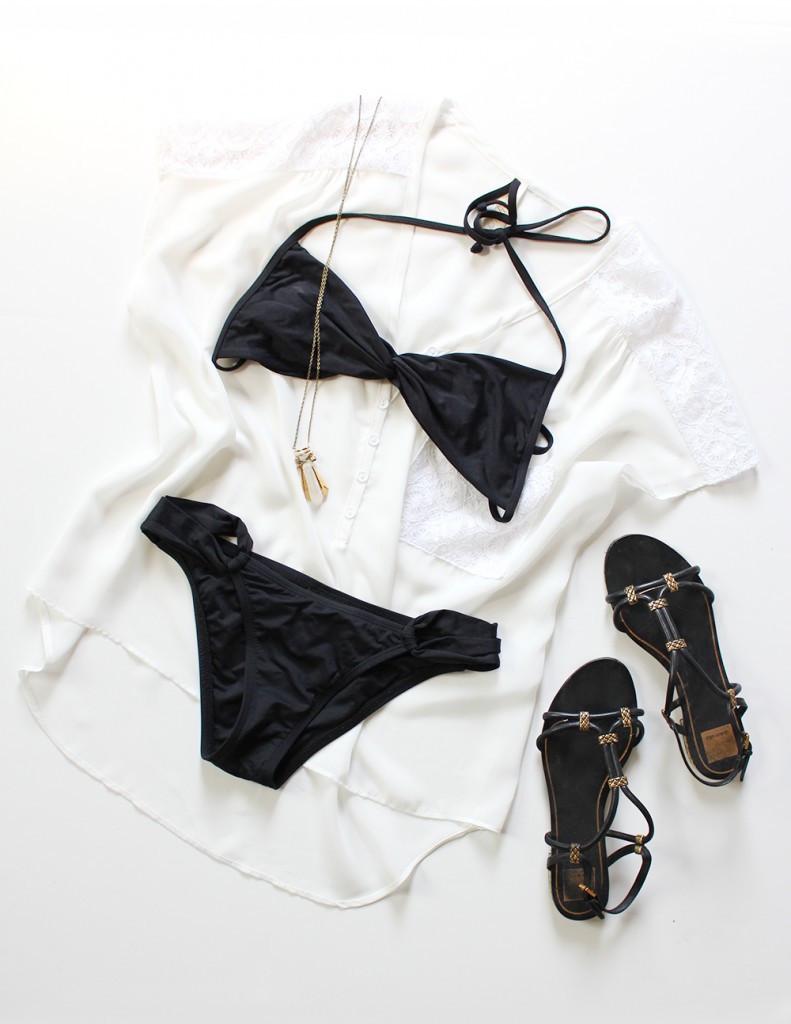 In the afternoon I'd like to take a stroll and check out the Vegas scene since the trip is a quick one, so I'm bringing a super casual summer outfit for that very activity.
Night 2 – We're headed to see Britney!!! I am not going to pretend for a second that I'm not insanely pumped to see the ultimate Pop Princess of my generation. I expect to be completely voiceless after shrieking along to every song. Post show we're headed out on the town and this little black number seemed like it was pretty much made for the occasion.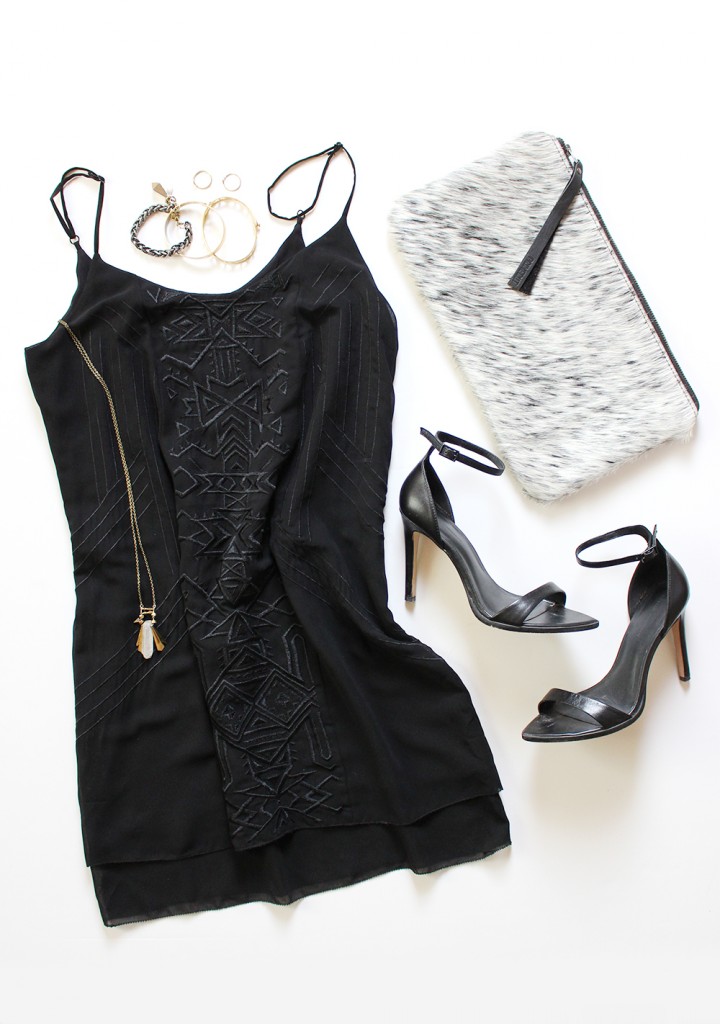 Day 3 – I'm already dreading the last day so I'm bringing a pretty and super comfy dress to ease the pain and see me back to reality.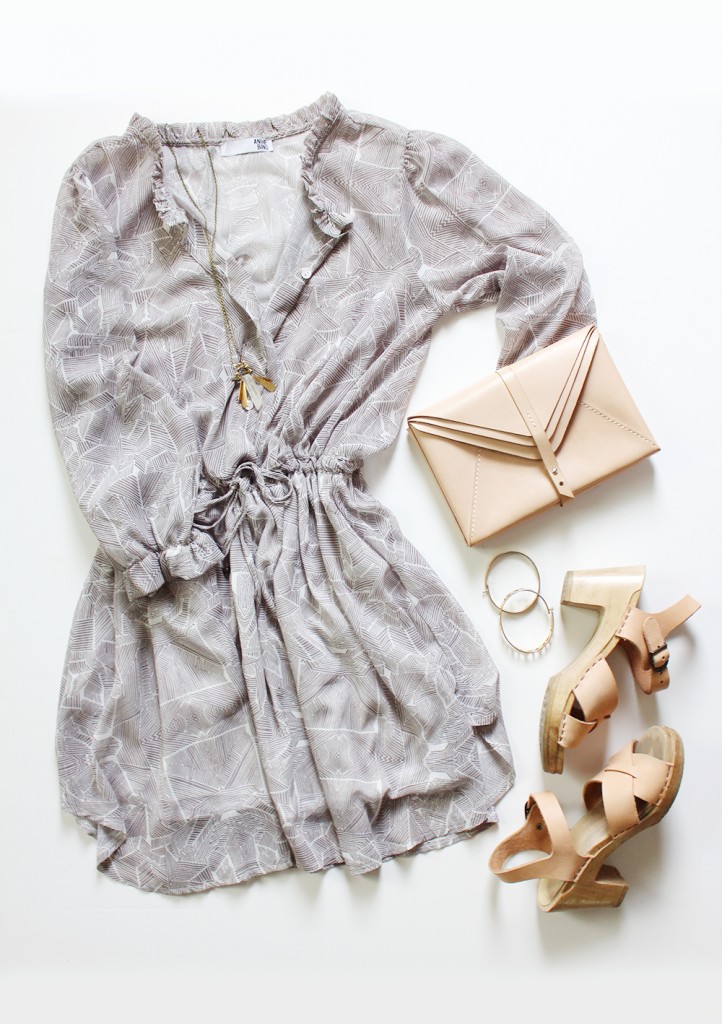 Fun Fact: I used to play poker every Tuesday night during university so while I'm not your average win chasing gambler, I know a thing or two about when to hold 'em.
Carry On – Cuyana Tote // Agenda // Wallet // Phone Case // Trouvé // Frankie // Pen // Lip Gloss 
Night 1 – Romper Madewell (similar) // Clutch // Heels Zara // Bangles
Poolside – Bikini L*Space// Cover-Up (similar) // Sandals Dolce Vida (similar) // Necklace
Day 2 – Cutoffs (similar) // Tank (similar) // Clogs // Clutch // Necklace // Bangles// Bracelet // Rings
Night 2 – Dress Gentle Fawn (only $66!) // Heels Zara // Clutch // Necklace // Bangles// Bracelet // Rings
Day 3 – Dress Anine Bing (similar) // Clogs // Clutch // Bangles
Other items packed but not shown are my make-up bag, toiletries, pjs and 1 extra top.