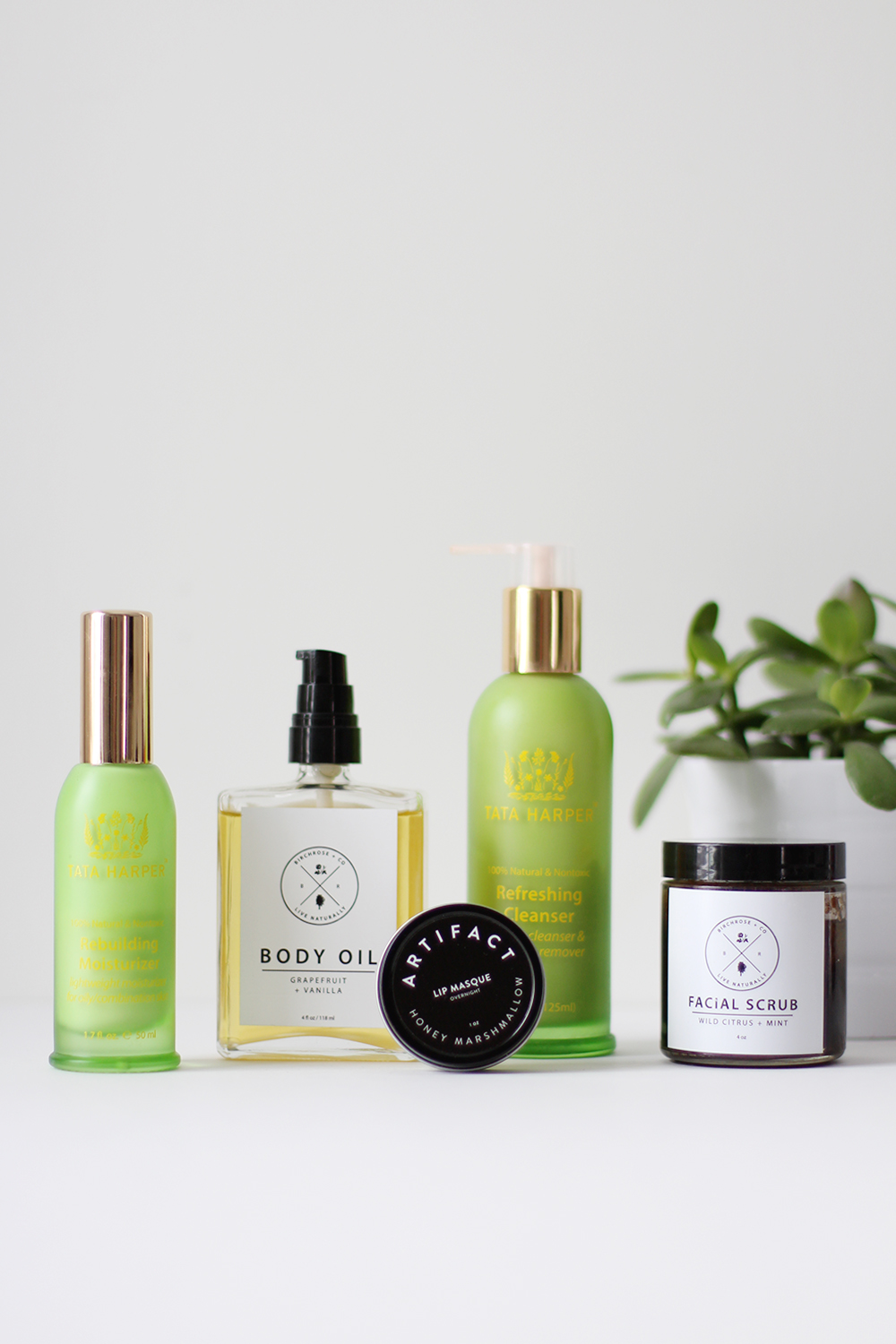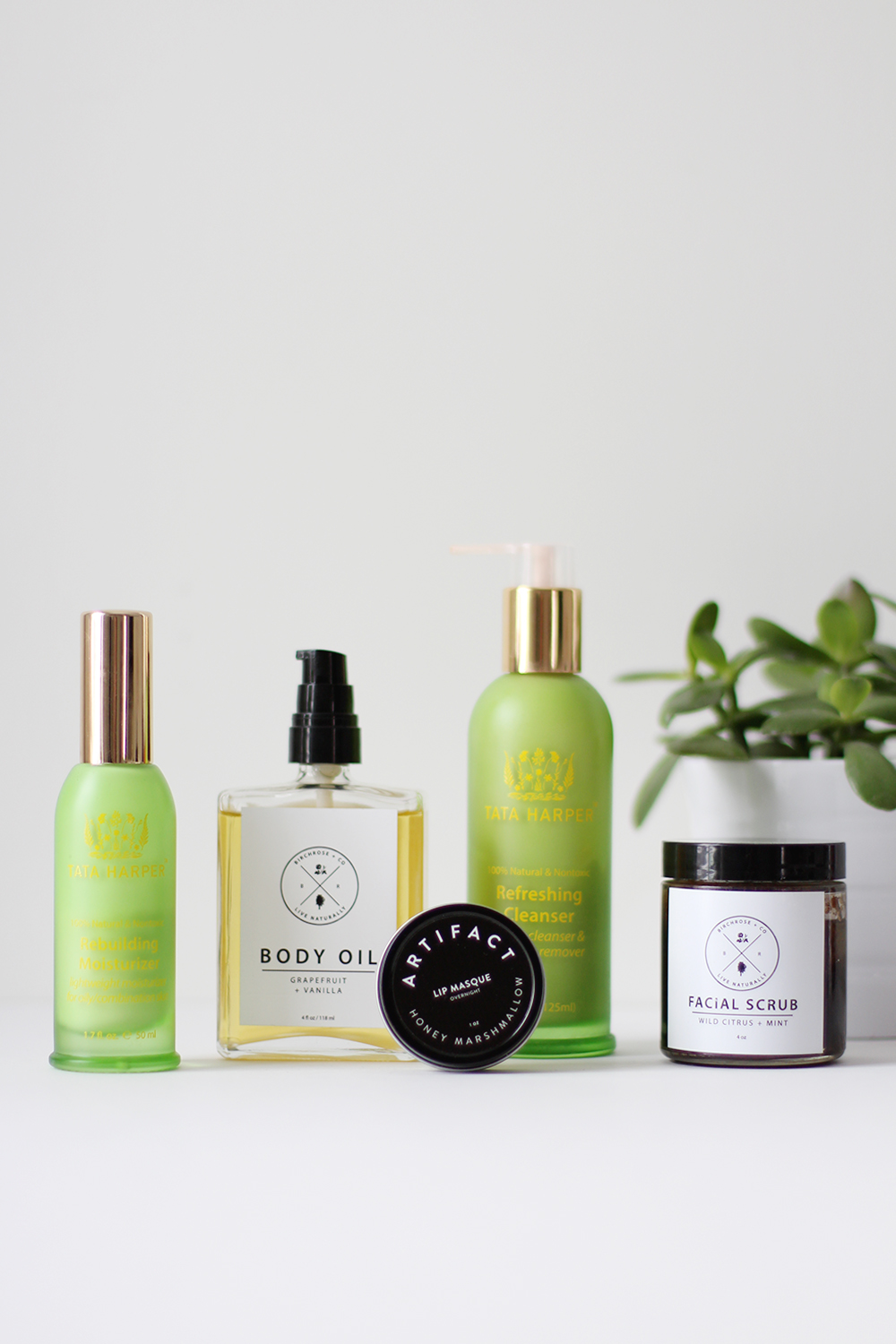 It's been a little while since I shared any new natural beauty products. The reason being that my skin is SUPER sensitive and while I love the chance to test out new products, my skin isn't always as into it. That said, I've been using a few great products over the last month or so that my skin is definitely into. A couple of them arrived on my radar by chance while others have been on my natural skincare wish list for a while. Today I'm taking a moment to run through each of these 6 products and let you know why I think they're worth a try. This post is not sponsored or in partnership with any brands, I just REALLY like these all natural skincare superstars!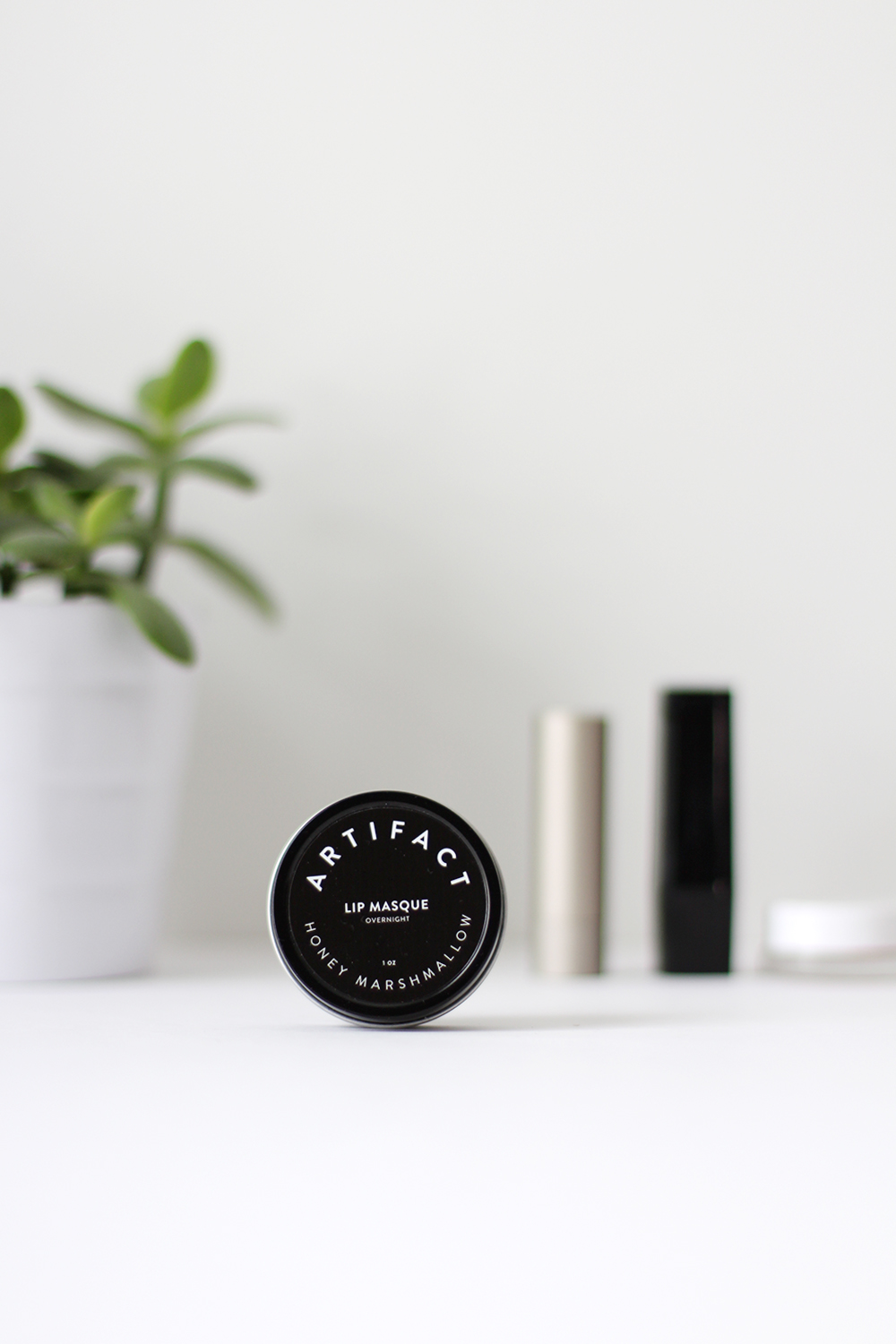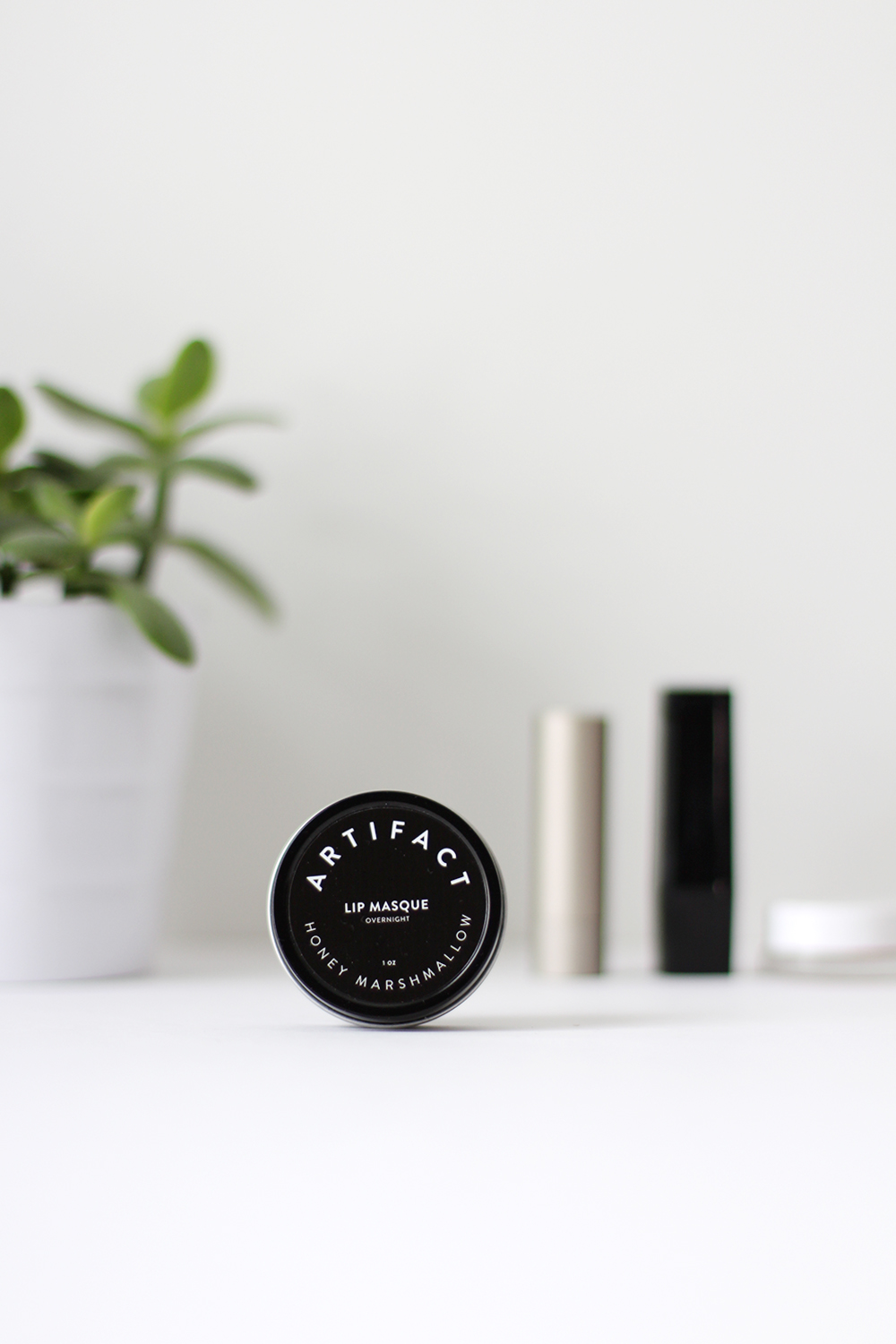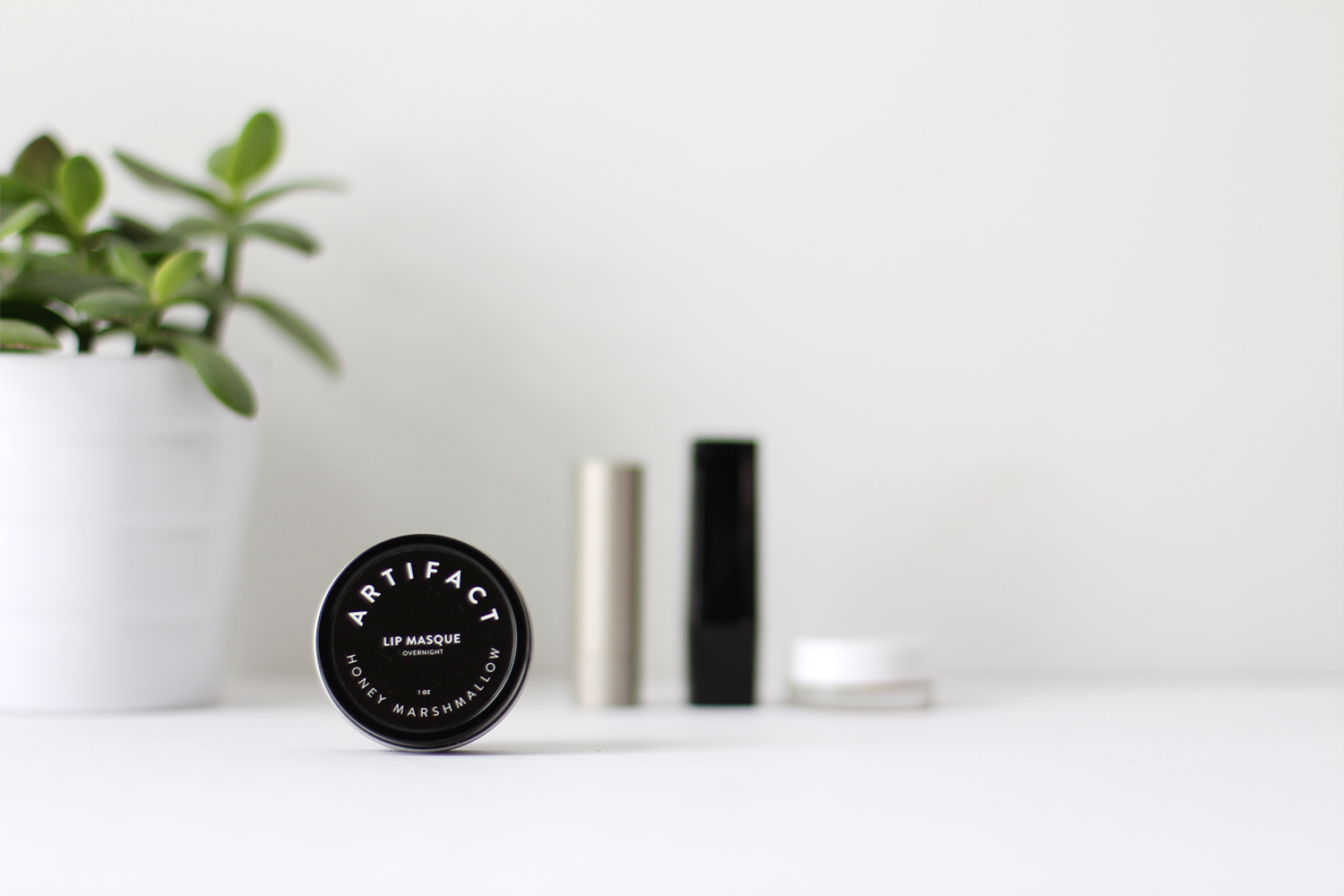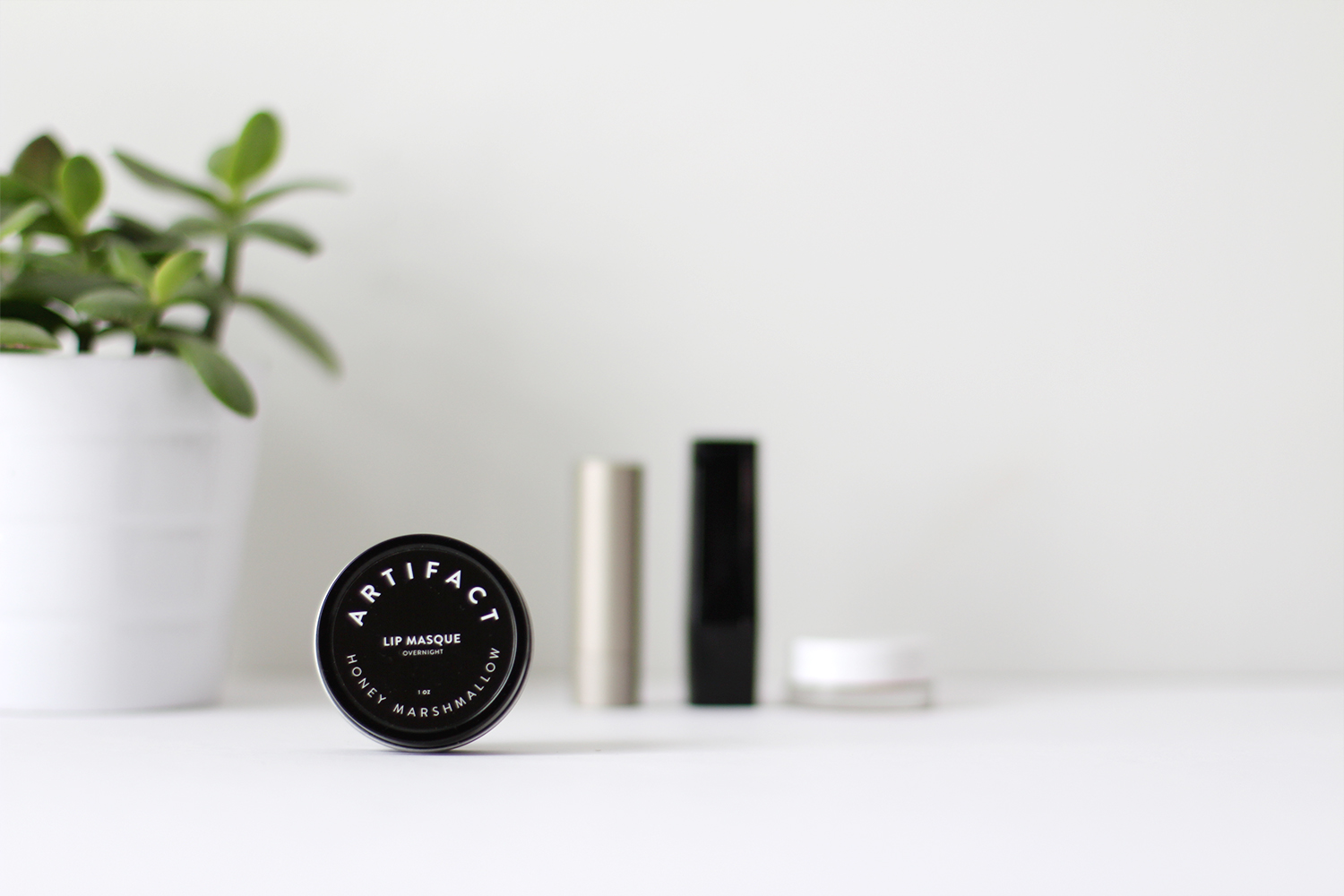 I've spent most mornings this winter waking up with super dry lips, despite my best efforts to wear lip balm to bed. A couple weeks ago at the One Of  A Kind Show I came across Artifact Skin Co. and I won't lie, it was their beautiful branding and packaging that lured me in. I soon learned that this Canadian company is best known for their line of hand made face masks, that have gained international acclaim for their performance. At the time I was just trying to calm my skin down after a bit of a break-out so I decided to hold on a mask and opt for a lip treatment instead. Which, I'm so glad I did! It's totally transformed my morning pout, smells (and tastes) amazing and the cute little tin get's to hang out on my night stand. It's a great option for anyone looking to remedy a dry lip dilemma.
Natural – 100%
Price – $21 (CAD)
Quantity – 1 oz. More than enough for at least a month or two of daily use.
Directions – I spoke with the company's co-founder Elie Nehme, and she suggested two ways to use this product. The first option is to apply the lip masque at night right before bed and let it work it's magic all night, which is what I've been doing. The second option is to apply a thick layer, leave it on for about 5-10 mins and then using warm water gently scrub it off, which will remove any dead skin and seal in moisture.
---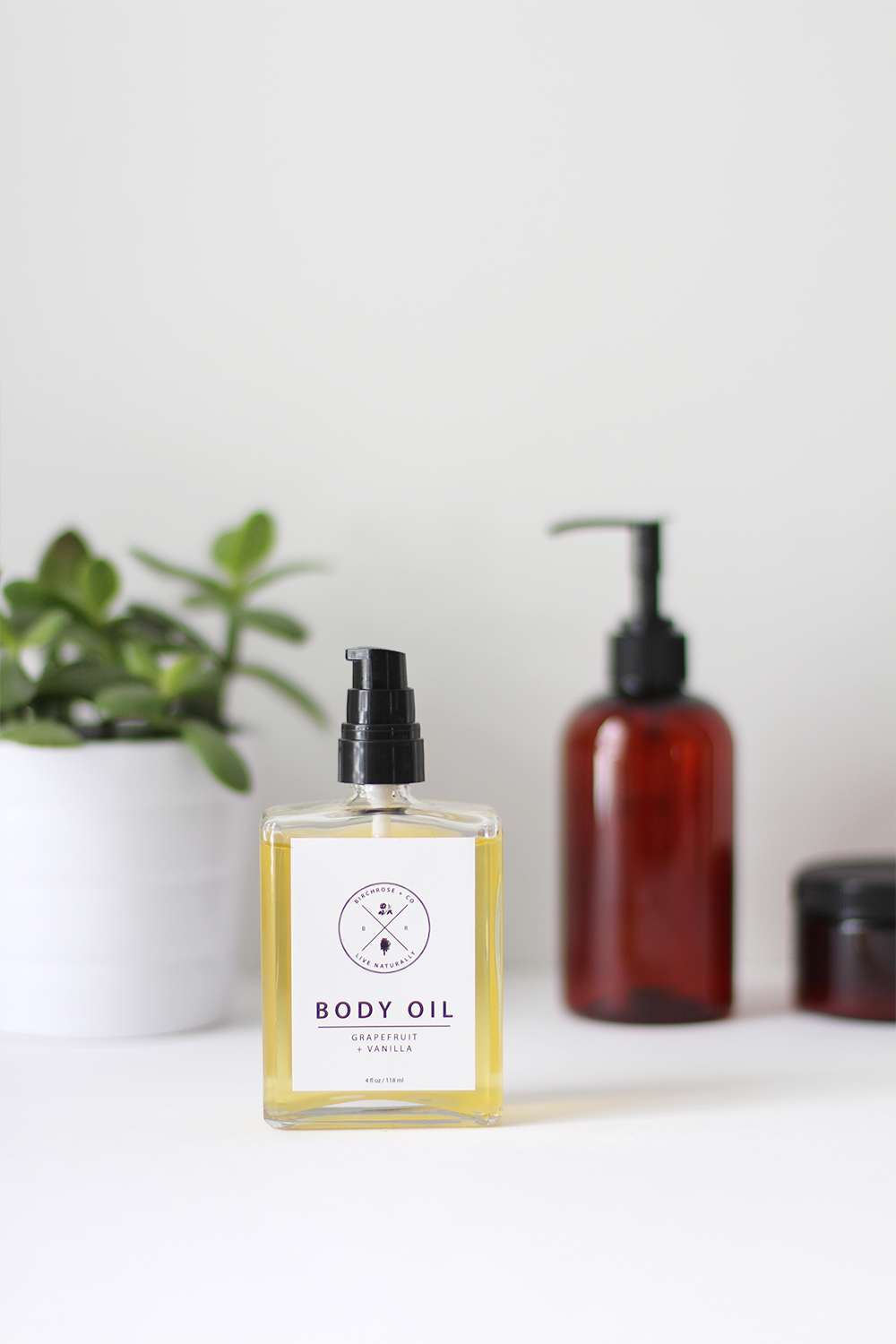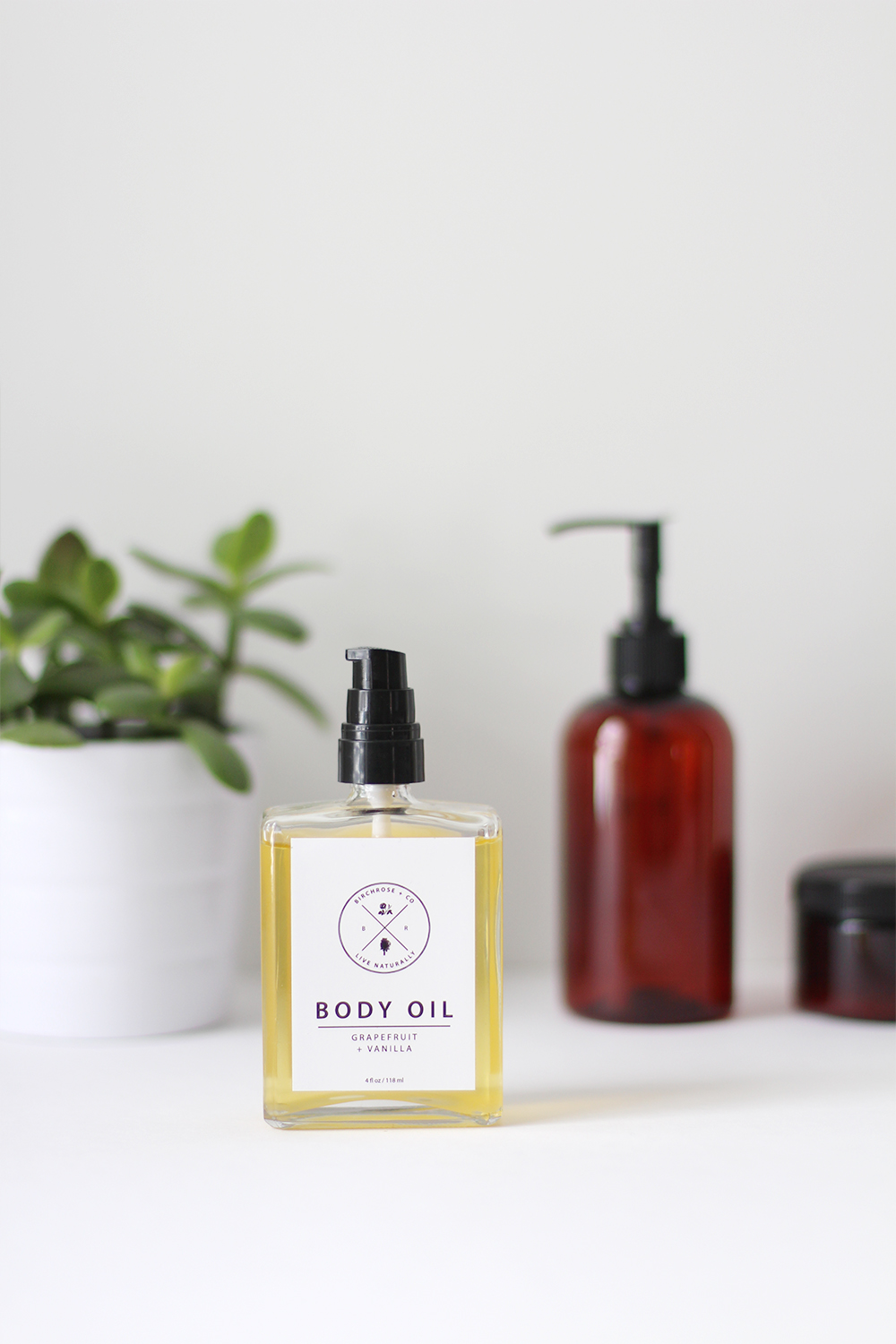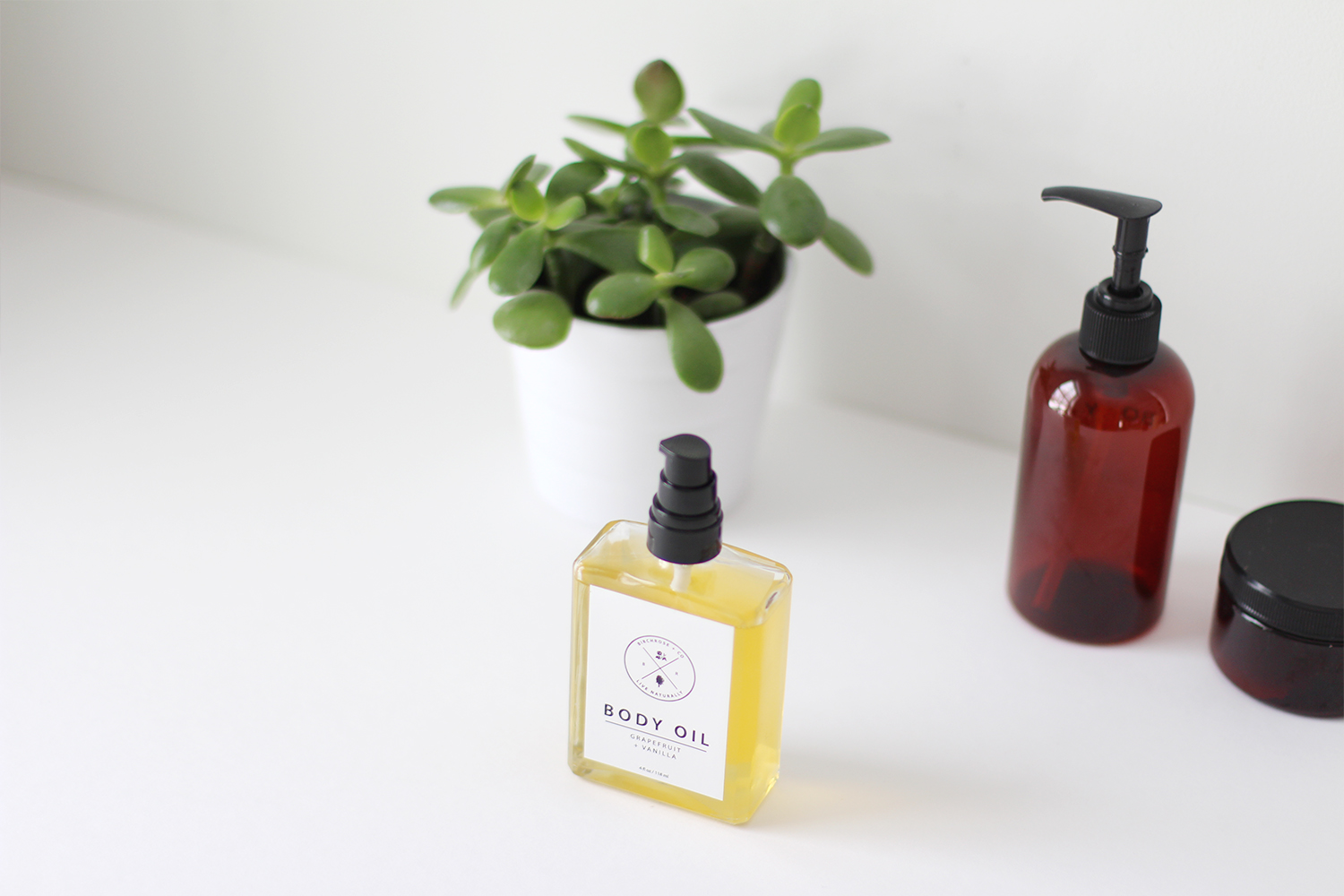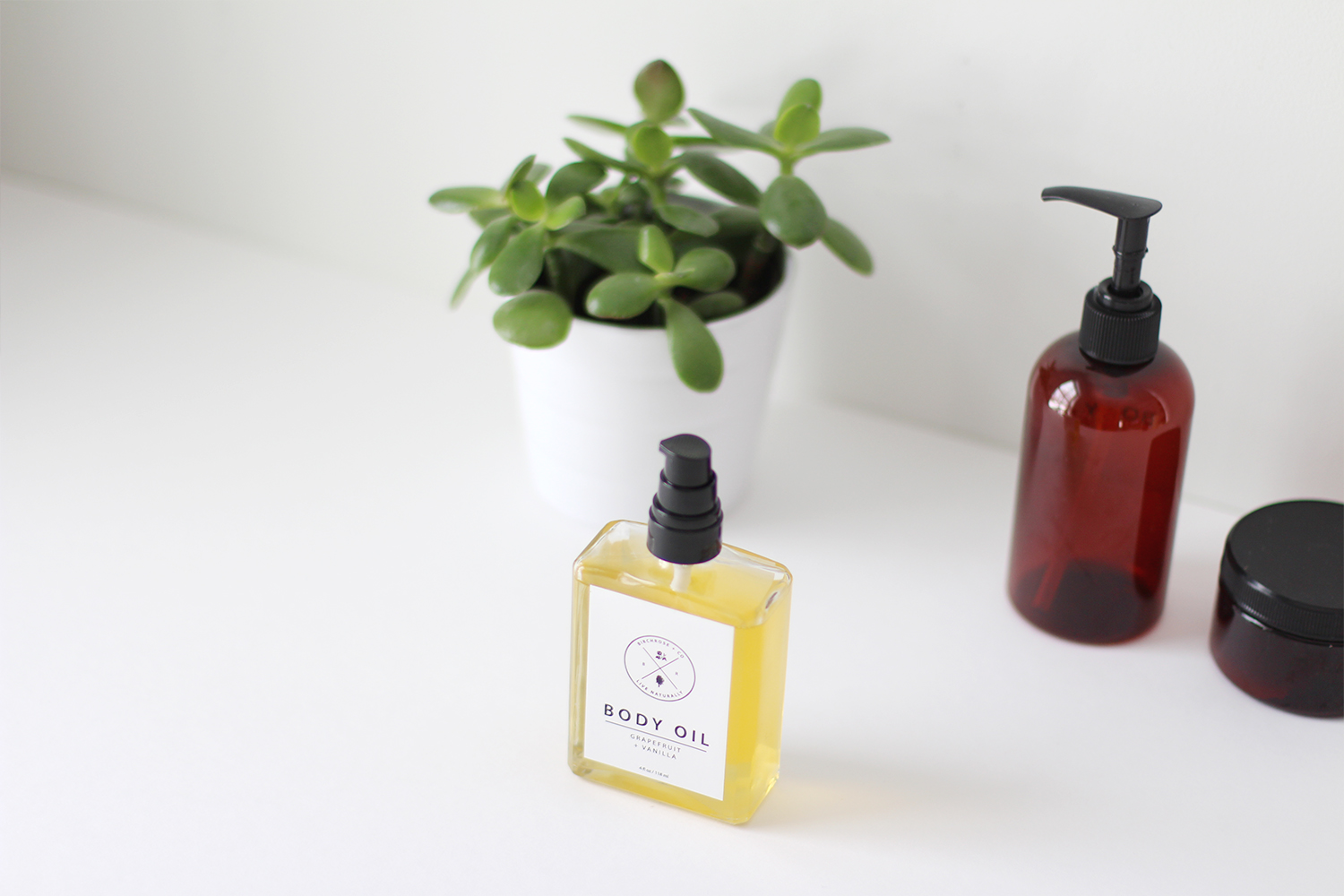 I had the opportunity to try this product line thanks to a fun collaboration I worked on with Urban Outfitters Beauty. The packaging is on point of course, but I'd never used a body oil before and was frankly a little weary of them. Why would I want to slather oil on myself? Well, as it turns out this product is amazing! I use it on my arms and legs after a shower and it absorbs very quickly and never leaves my skin feeling greasy or filmy as I would have thought.
I'm also usually completely averse to anything vanilla scented but the grapefruit is the perfect contrast and keeps it from smelling too sweet. I'm honestly trying to find a candle that smells this good! The scent even has some therapeutic qualities for me and I always feel uplifted and refreshed after using it. Safe to say this product was a pleasant surprise on all fronts.
Natural – 100% (certified organic too)
Price – $39 (CAD)
Quantity – 4 fl oz. I use a few pumps each time and imagine it will last me at least a couple months.
Directions – This oil can be used a couple different ways. You can simply massage into skin as a moisturizer while skin is hydrated after bathing (that's what I've been doing), add into a warm bath for infusion or breathe in scents for aromatic essences.
---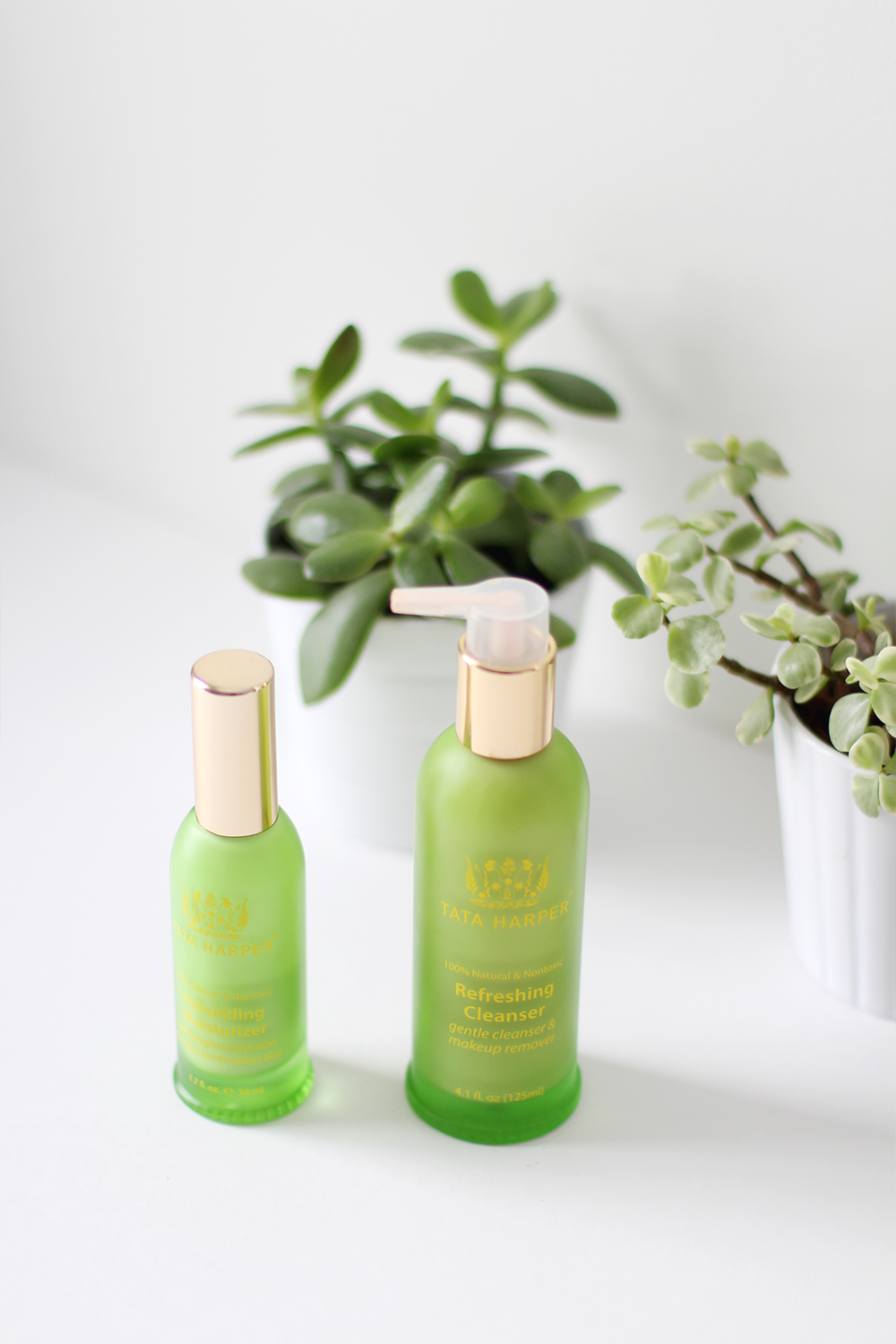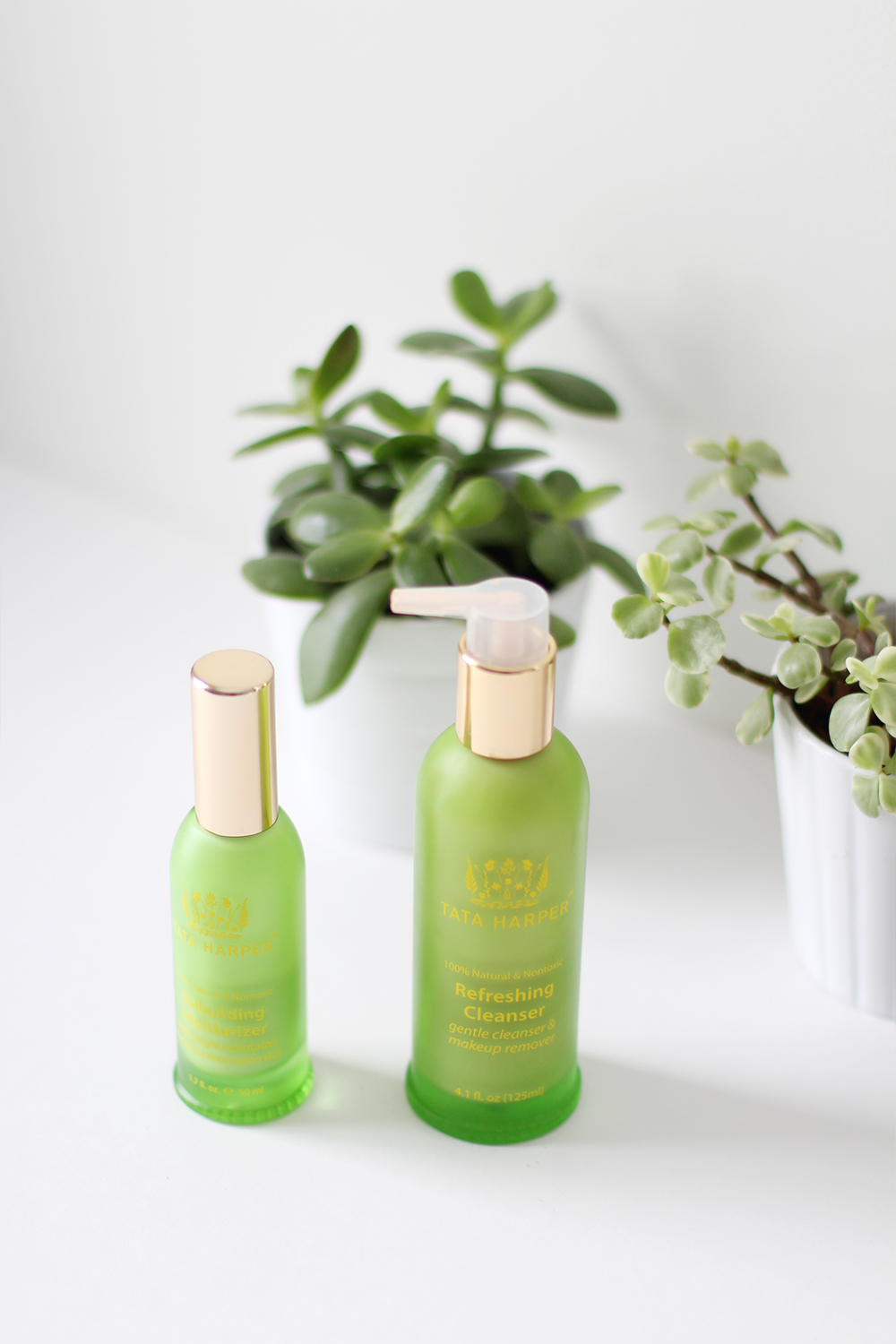 TATA HARPER – CLEANSER + MOISTURIZER
Tata Harper is widely regarded as the holy grail of all natural skincare lines so I knew it was only a matter of time before I would have to give it a try. It was actually this video of the company's namesake founder Tata Harper, discussing the reasons behind the development of the company and the mission she's on to create non-toxic skin care and beauty products that really hooked me. She seems like a true girl boss and her skin IS AMAZING, so I decided to invest in a couple items from the signature line.
REFRESHING CLEANSER – This might be the last skin cleanser I ever try. It has worked wonders on my super sensitive, combination skin and honestly makes me excited to wash my face every morning and night. It smells beautiful and feels silky soft on the skin, never harsh or extracting the way some cleansers do.
Natural – 100%
Price – $104 (CAD)
Quantity – 125 mL. I use two pumps at night and 1 in the morning. I imagine one bottle will see me through 2 months at least.
Directions – Using clean dry hands, apply to face and massage gently to activate the enzymes. Rinse thoroughly with warm water.
REBUILDING MOISTURIZER – I've really loved using this moisturizer. It feels very lightweight, soaks in quickly and never leaves my skin feeling greasy or oily. It's been a great help in combatting dryness throughout this super long, extra parched winter we've been enduring. I love it as a base for my foundation too as it gives my skin a very fresh, smooth feel.
Natural – 100%
Price – $140 (CAD)
Quantity – 50 mL. I use two pumps every morning and imagine one bottle will see me through 2 months at least.
Directions – Using clean dry hands, apply over face and neck morning and night.
---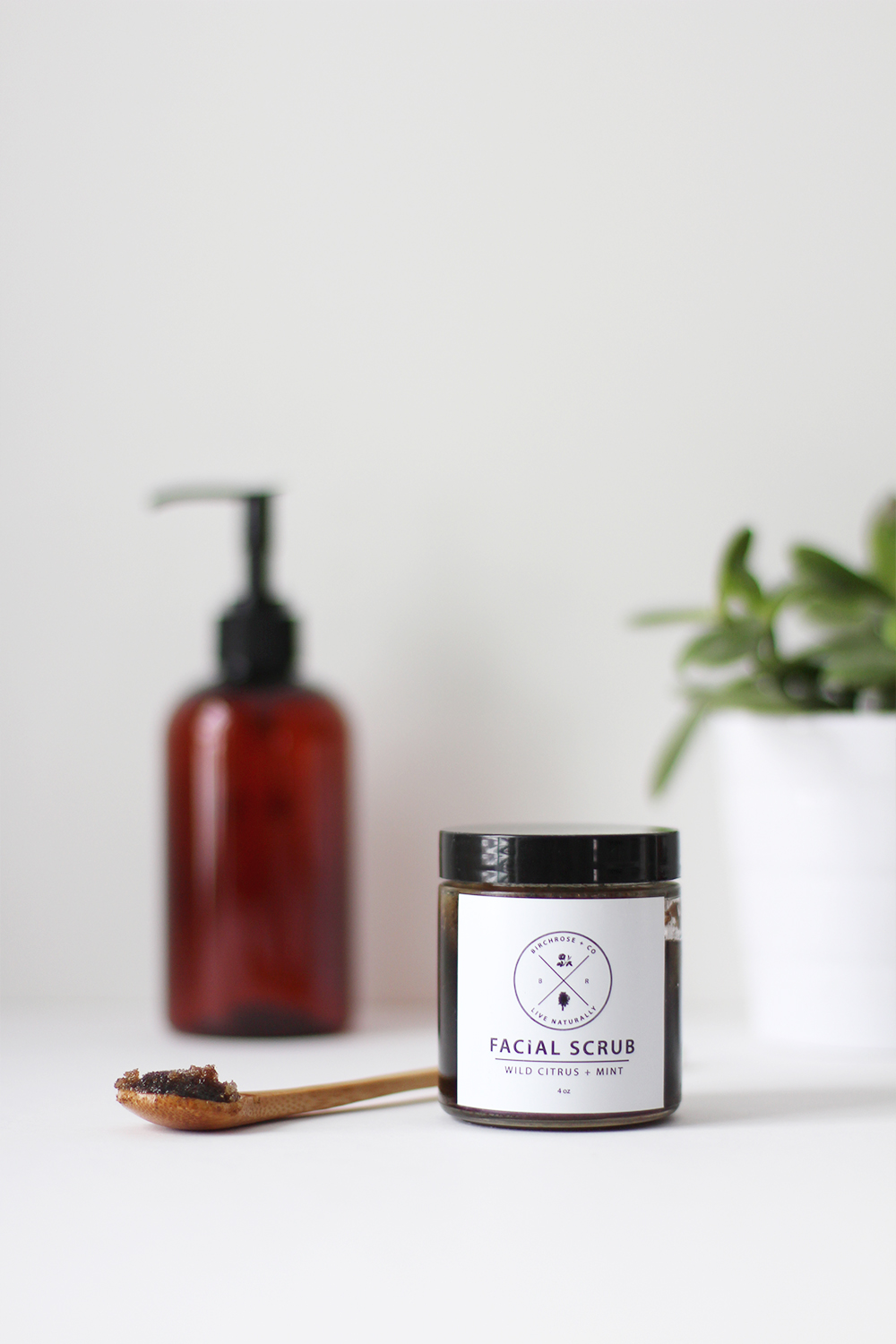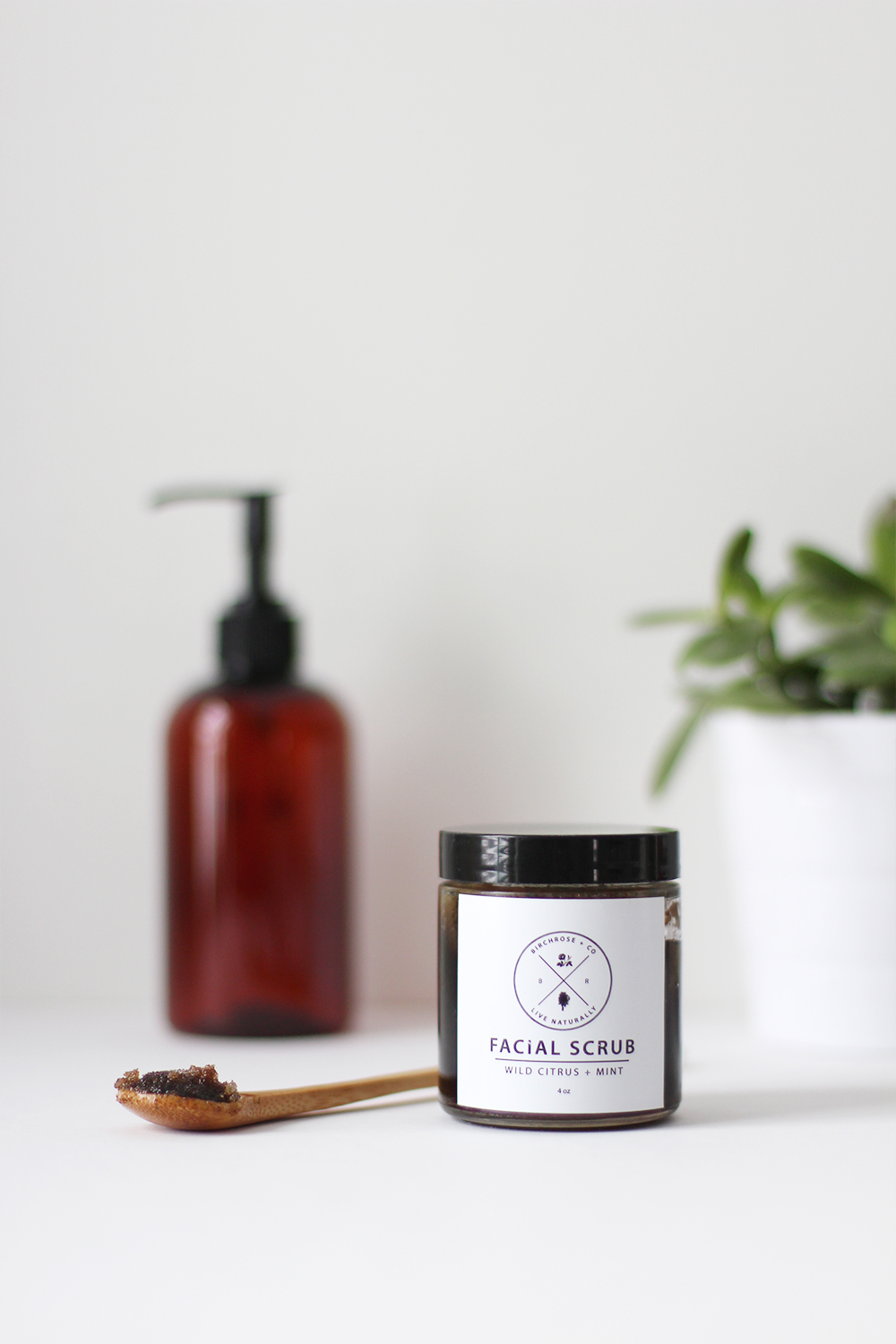 Have I mentioned that I have super sensitive skin already? Oh, right, I have. Well, if you're skin woes are anything like mine, this could be a great exfoliation option for you! Or for anyone actually. I've tried way more exfoliators than I care to admit and they've all made my skin breakout to some degree or another, except this one. In fact, this Facial Scrub has helped improve my skin by gently sloughing away dead cells and ever so subtly encouraging my pores to let go of toxins and built-up dirt. I use it sparingly and only a couple times a week but so far SO good!
Natural – 100%
Price – $22 (CAD)
Quantity – 4 oz. This jar will last me a few months no question.
Directions – After washing away surface dirt with my Tata Harper cleanser I use about a quarter sized dollop of this scrub and gently rub it into my hands. Then I very lightly rub my fingertips in circles over my face until I've exfoliated everywhere. I wash it off with warm water and dab my skin dry with a fresh towel. I typically use it in the shower.
---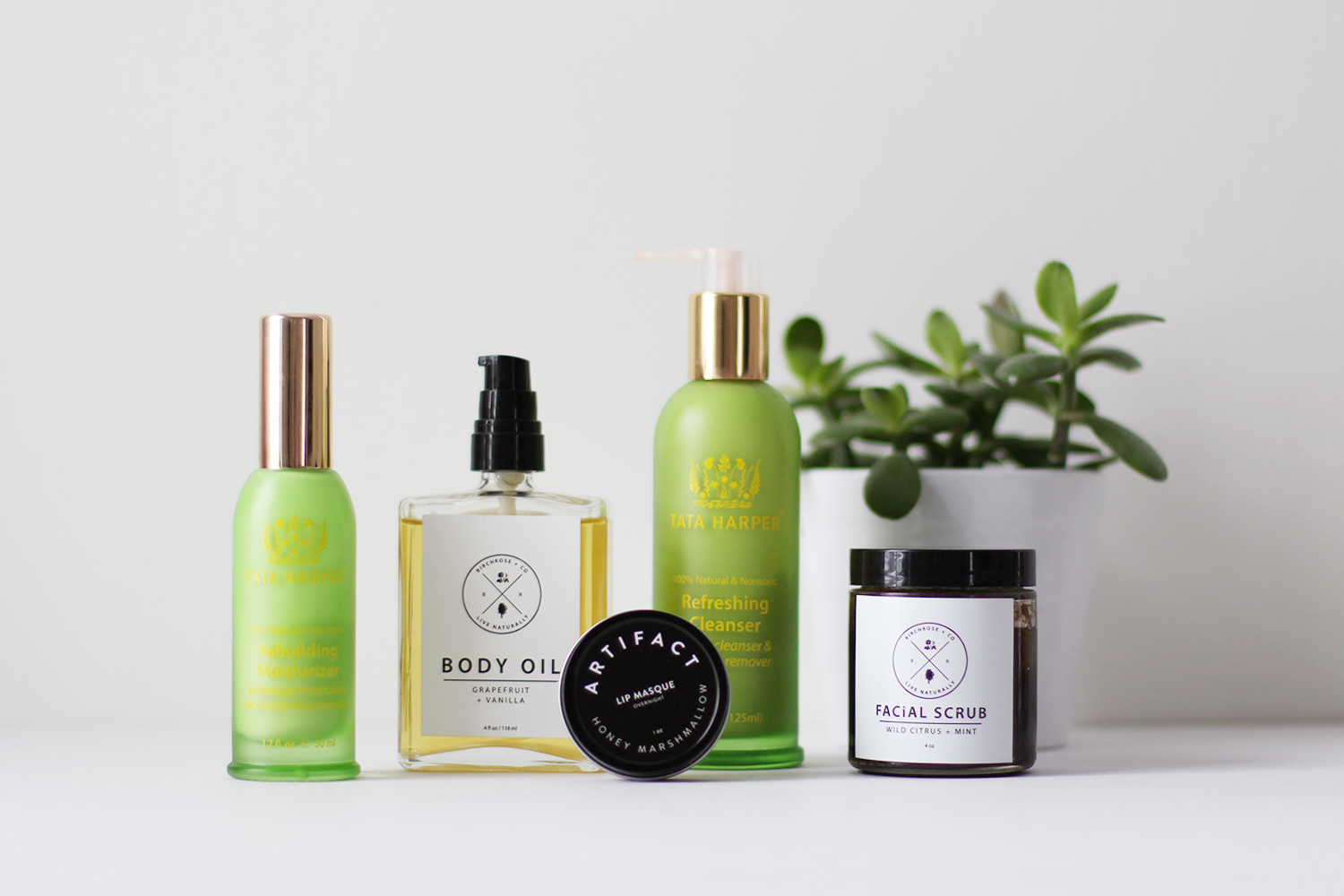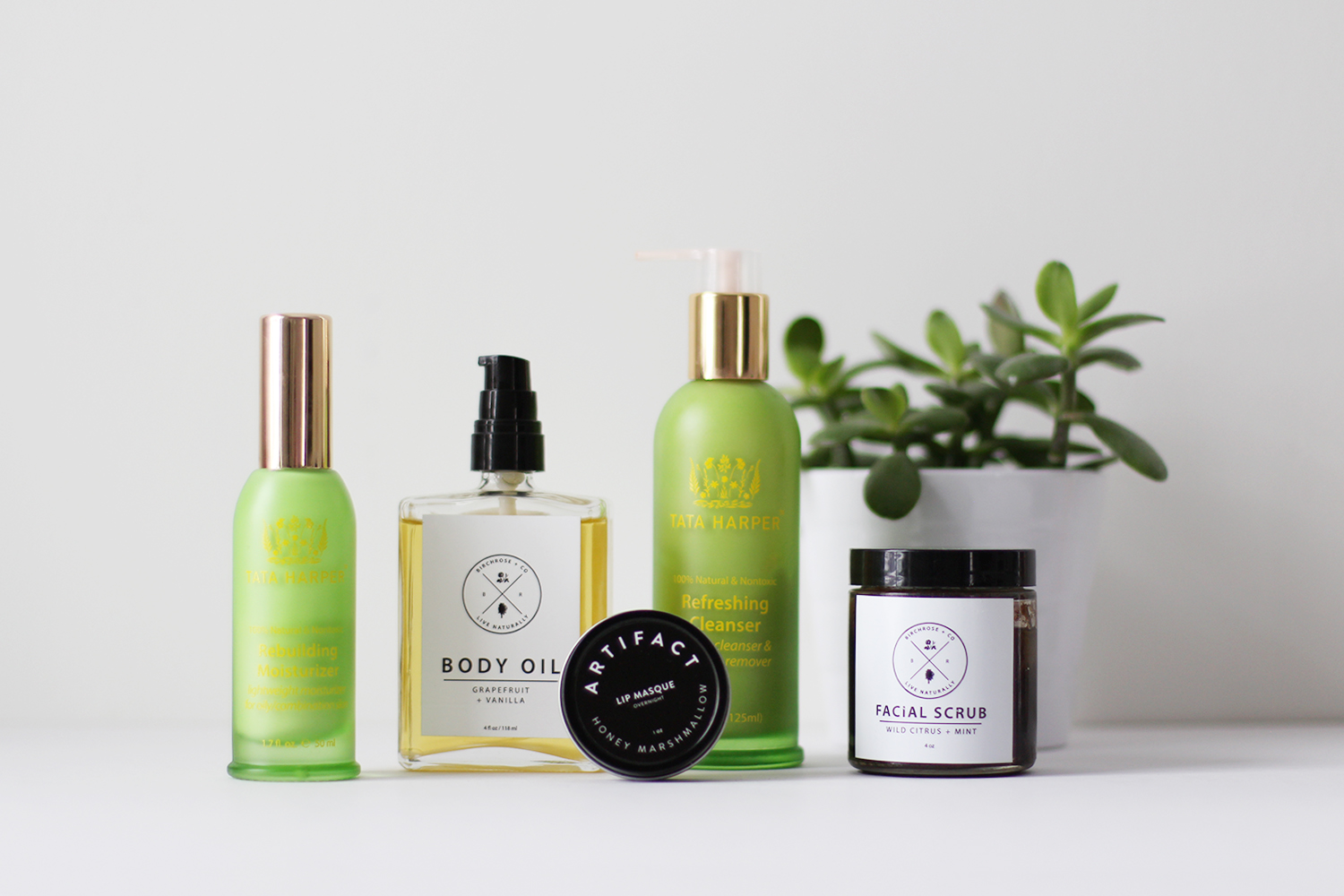 So those are 6 of my favourite new all-natural skincare products that I've been using lately. Have you tried any of these brands? If so, what are your favourite products? Any brands you love that I should check out?