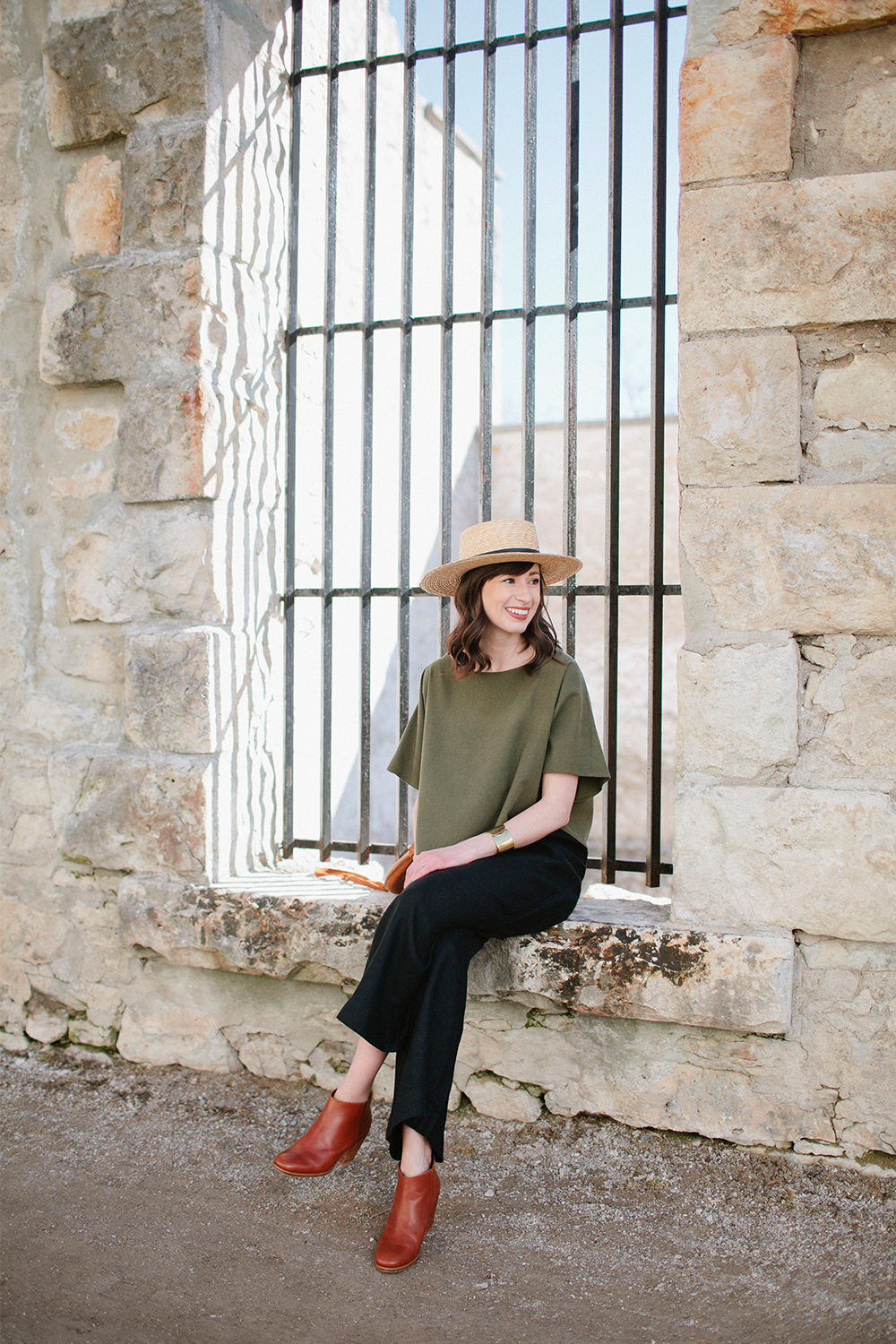 So this look is probably, ok definitely, my personal favourite from this 10 x 10 series. I was going to save it until the end but felt like it fit perfectly at this point in the challenge. It's one of those looks that instantly transports you somewhere else and having recently booked a trip to Paris and Amsterdam in June I can't help but day dream about what I'll wear, what I'll see and, of course, what I'll eat! Needless to say, this outfit is at the top of my packing short list. In fact, this whole 10 x 10 has been a great way to test looks and prepare for a summer trip.
I was just talking to my Dad about how having something to look forward to always lifts my spirits. Whether it's a simple thing like looking forward to walking my dog in the afternoon or getting a fancy coffee on the way to a morning meeting or something much more special like a freaking trip to Europe, it all triggers the reward centres of my brain and makes the long nights and weekends of hard work feel that much more purposeful. Then it occurred to me that this whole lean closet mission I'm on functions under the same principles. It takes time, effort and a lot of work to get there (I'm still en route!) but the rewards along the way are plentiful and I know the end result will be more than worth it.
In turn, I believe that's how buying something great for your closet should feel too. It should take some thought, some time to save up and some patience to wait for it's arrival in your life. In this day and age we want everything right away but that teaches us nothing. Getting something for nothing (or for very little) is too easy and it certainly doesn't help us appreciate what we have. But when you've really truly earned it, well, that's what I'm talking about!
So tell me, what are you working towards right now? Is it a trip? A home? A job? A new piece for your closet? Or something else entirely? I'd love to know what you're looking forward to!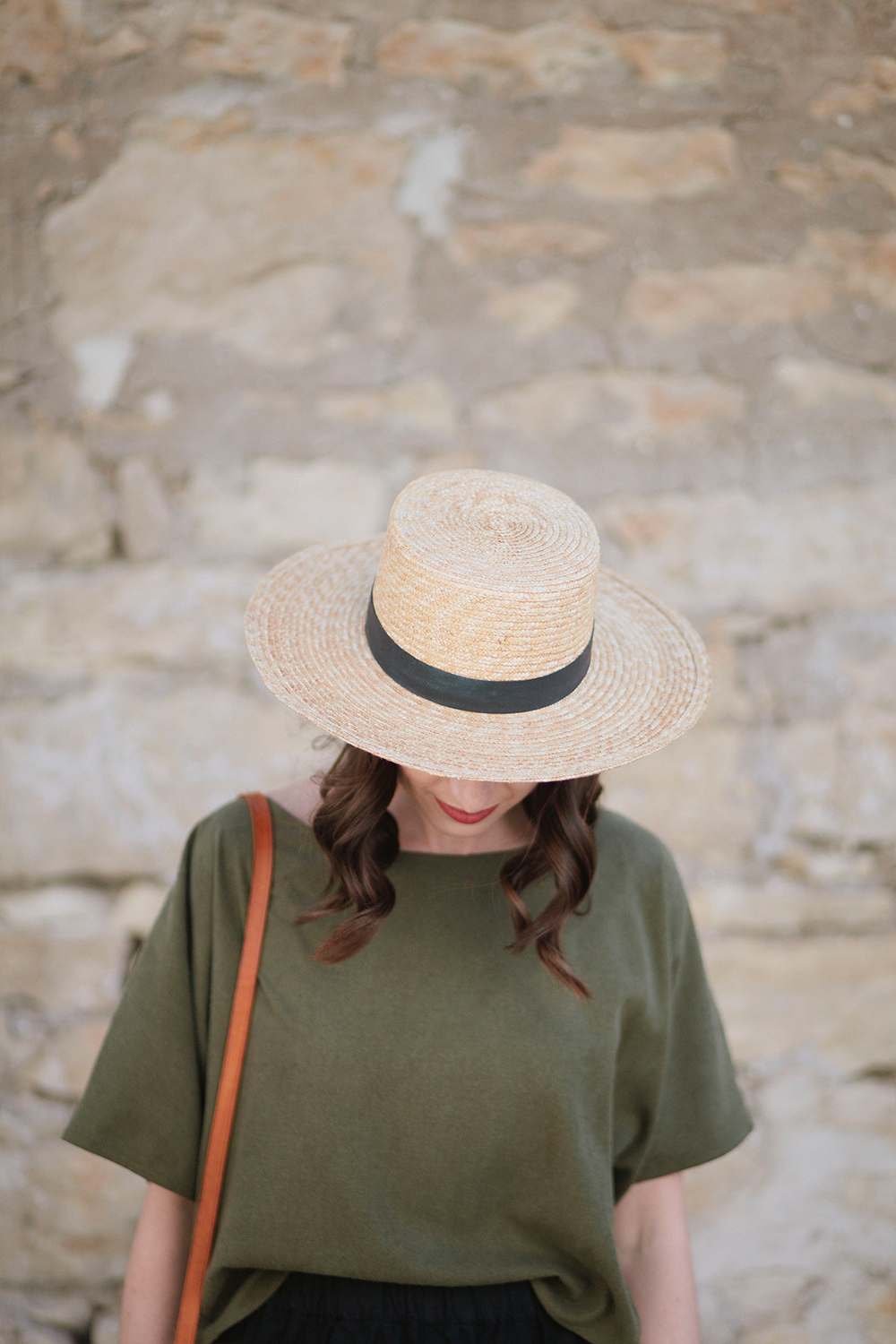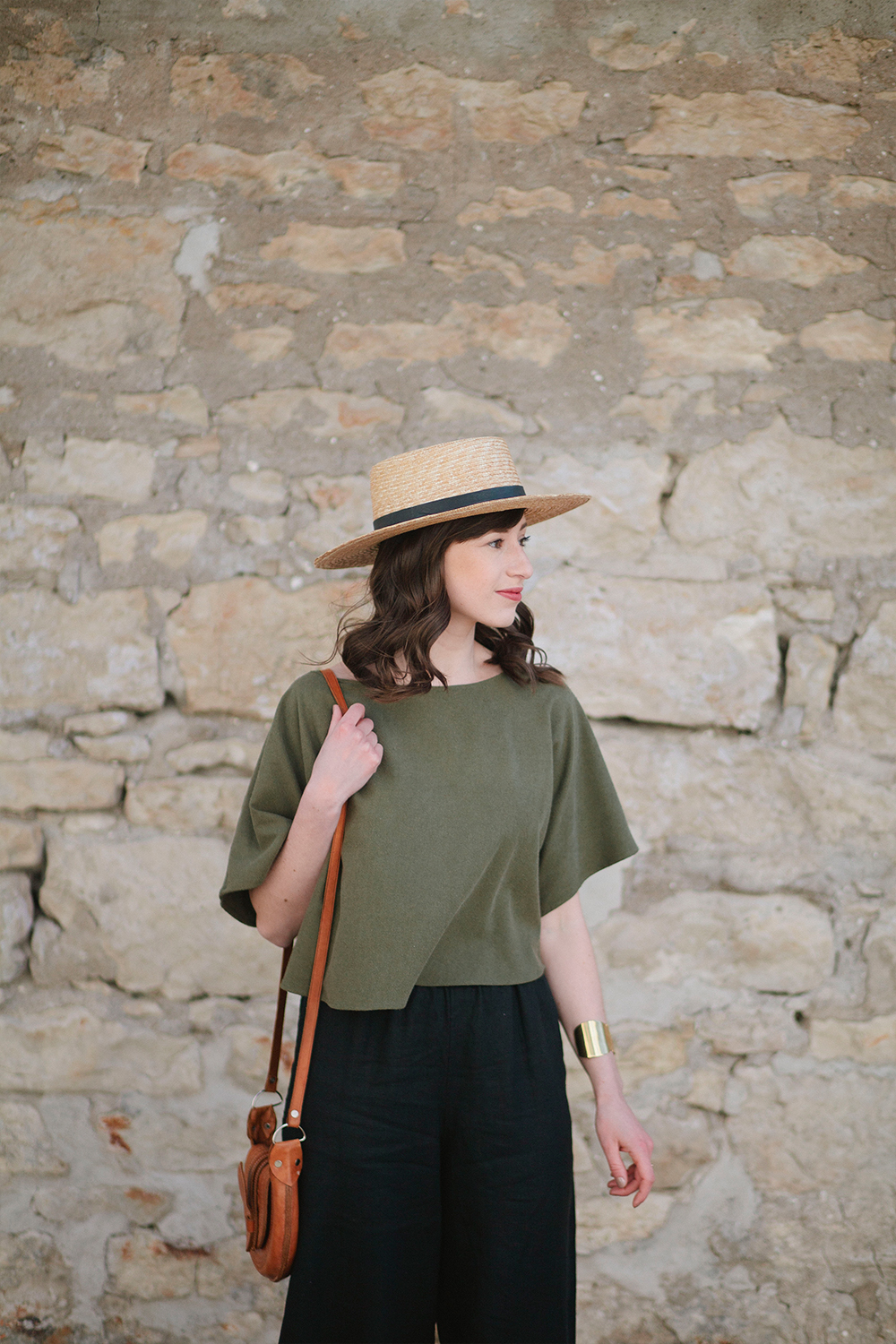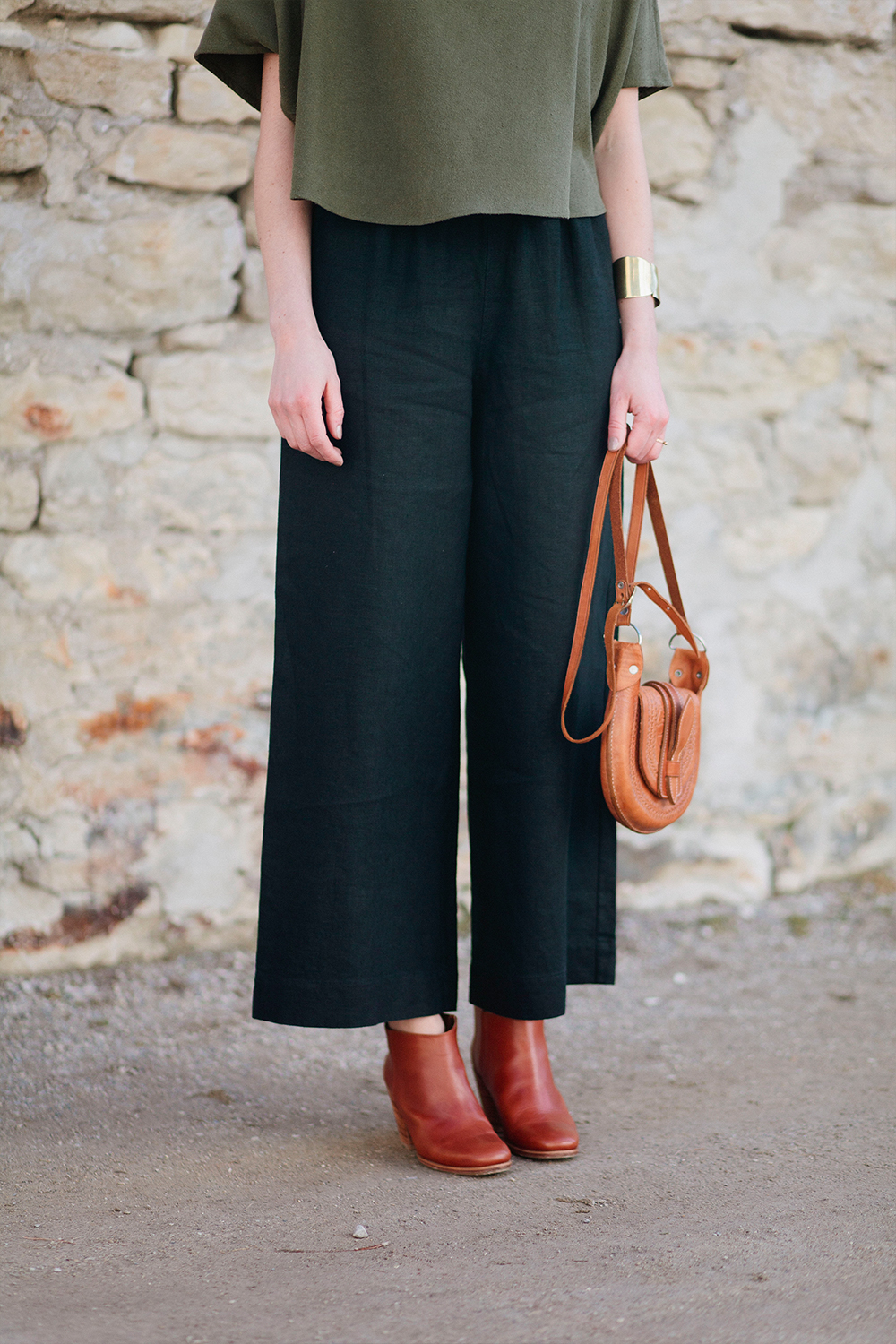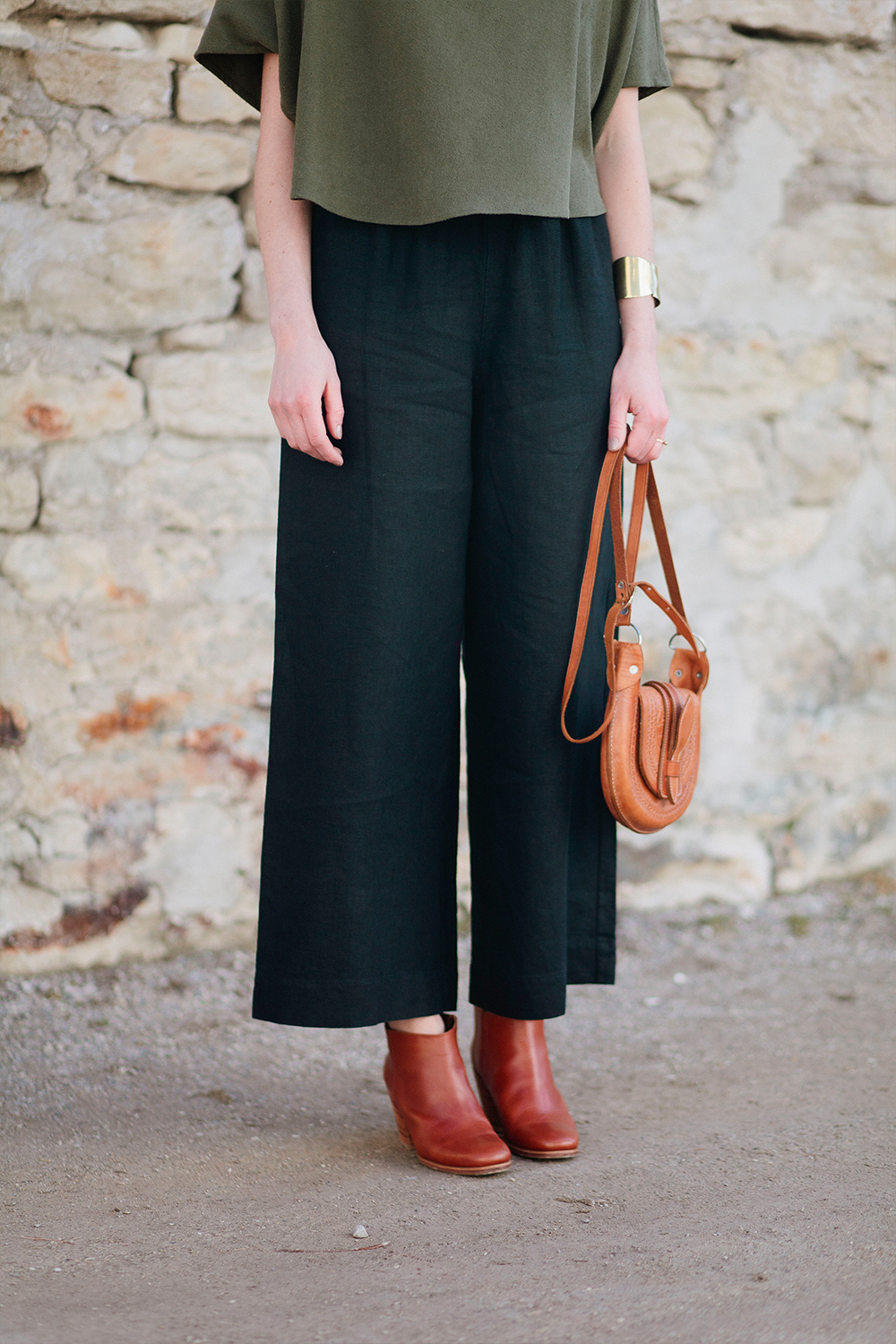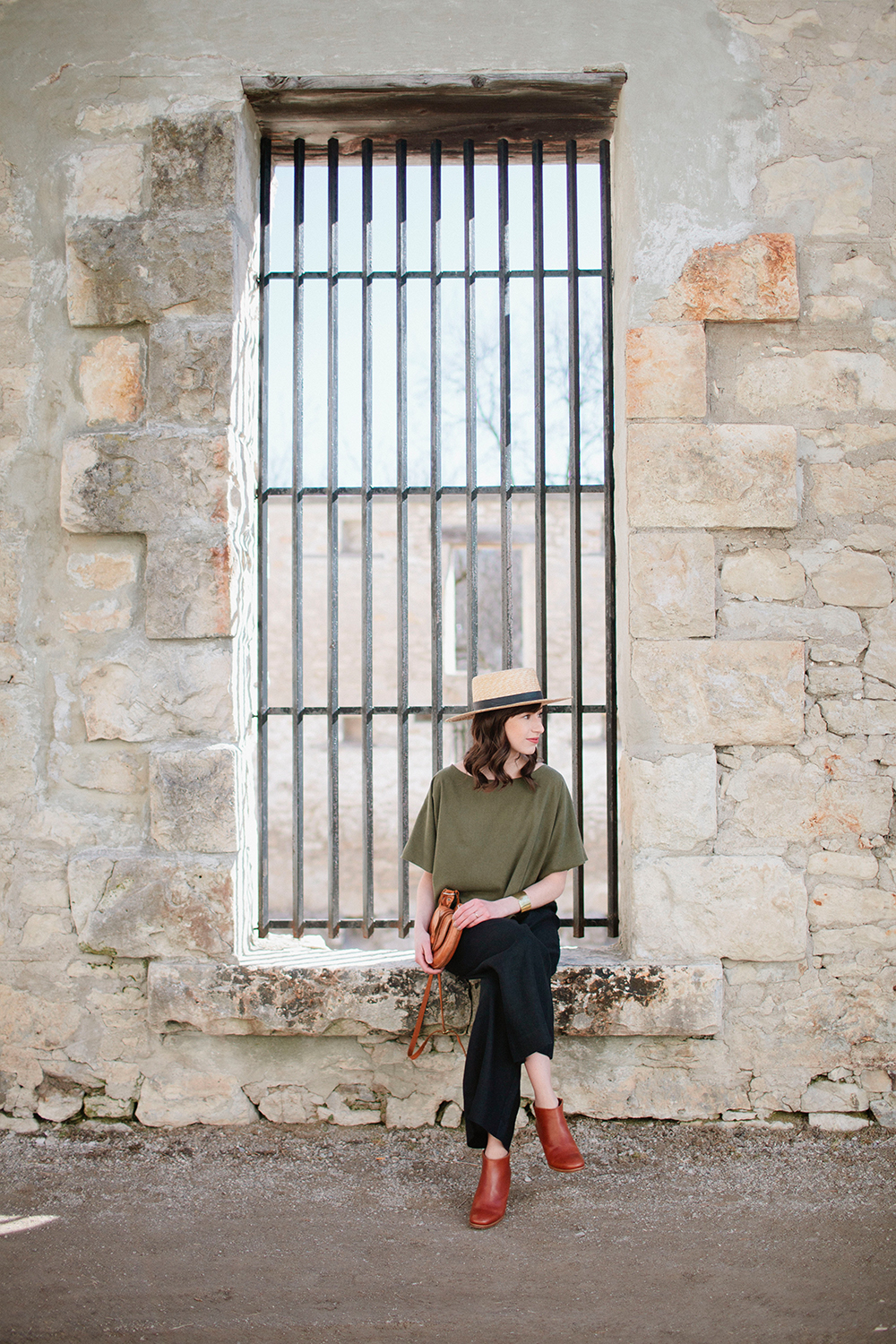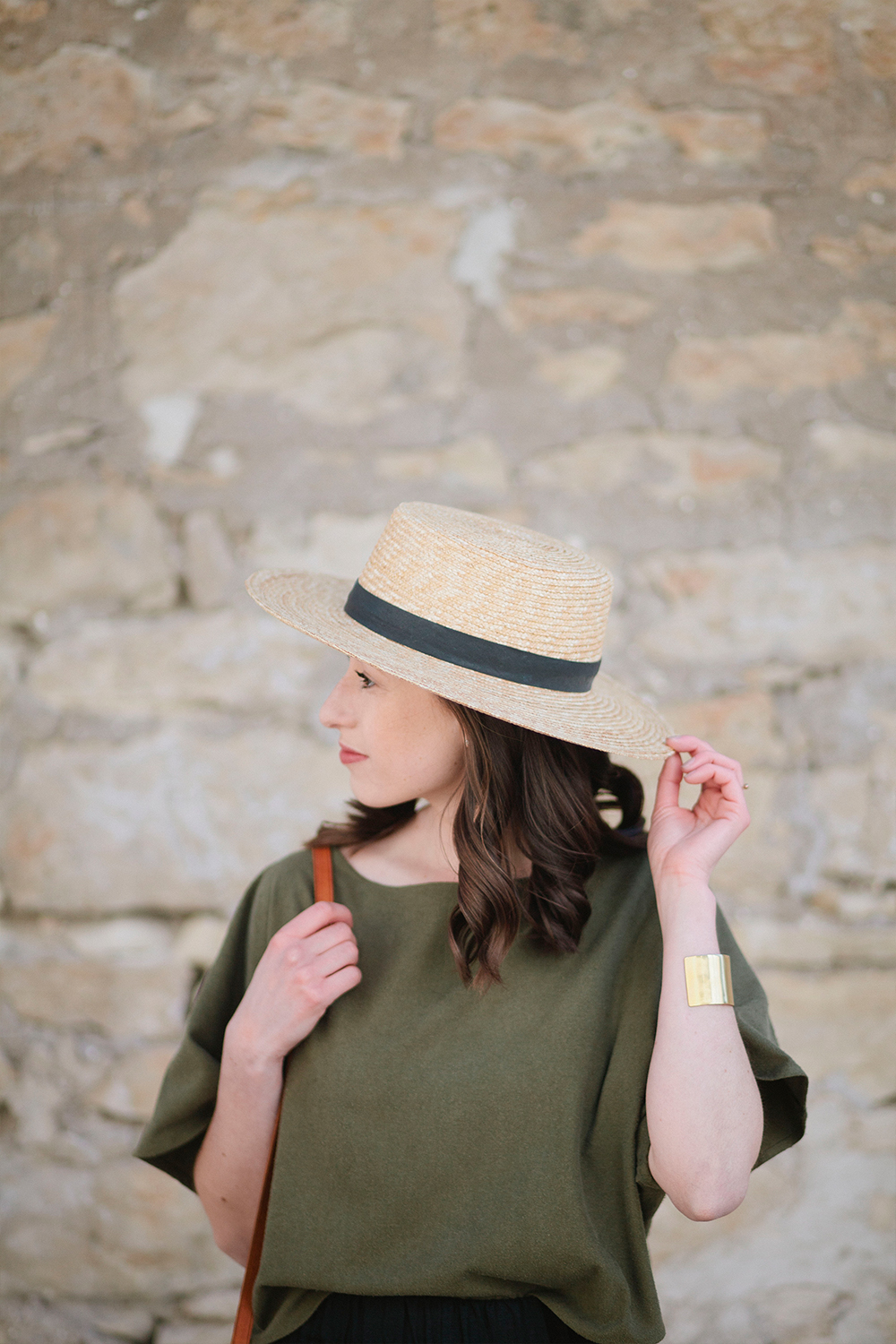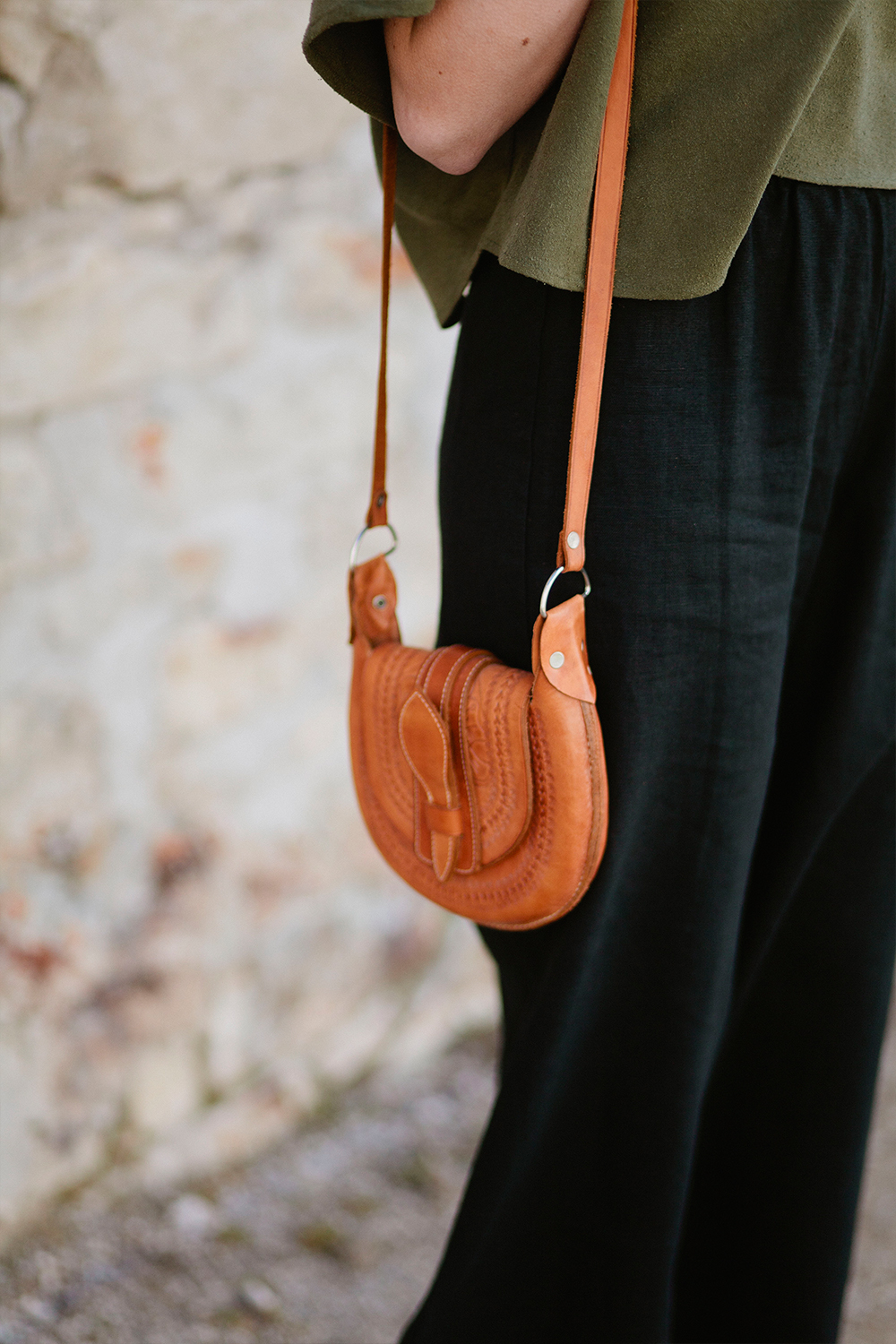 Blank Canvas Top Olive c/o Jamie + The Jones  (5 other colours avail. + a similar option in olive) | Florence Pant c/o Elizabeth Suzann | Mars Boots Rachel Comey |  Stacked Rings c/o Everli | Shape Cuff c/o Stvdio Brooklyn | Straw Hat Janessa Leone | Bag Vintage (similar here)
---

---
Photography by Jacklyn Barber.