Every single year Mother's Day seems to creep up on me but this year I've managed to give myself a touch of a head start. I'm not a human Mom like so many of you super heroes out there but I've got a wonderful Mum and I do have a Corgi baby so I still feel like I qualify for this day, I mean even if you just have a plant, you're technically a plant mama! Anyway, I thought I might as well pull together a few gifts that I know I'd love to give or, of course, to get on this special day. I started with a plan to share 9 fabulous and responsibly made finds but then it slowly slipped out of control and doubled. I guess I've got more than a few things on my gift list at the moment!
Happy shopping and hope you're having a great weekend!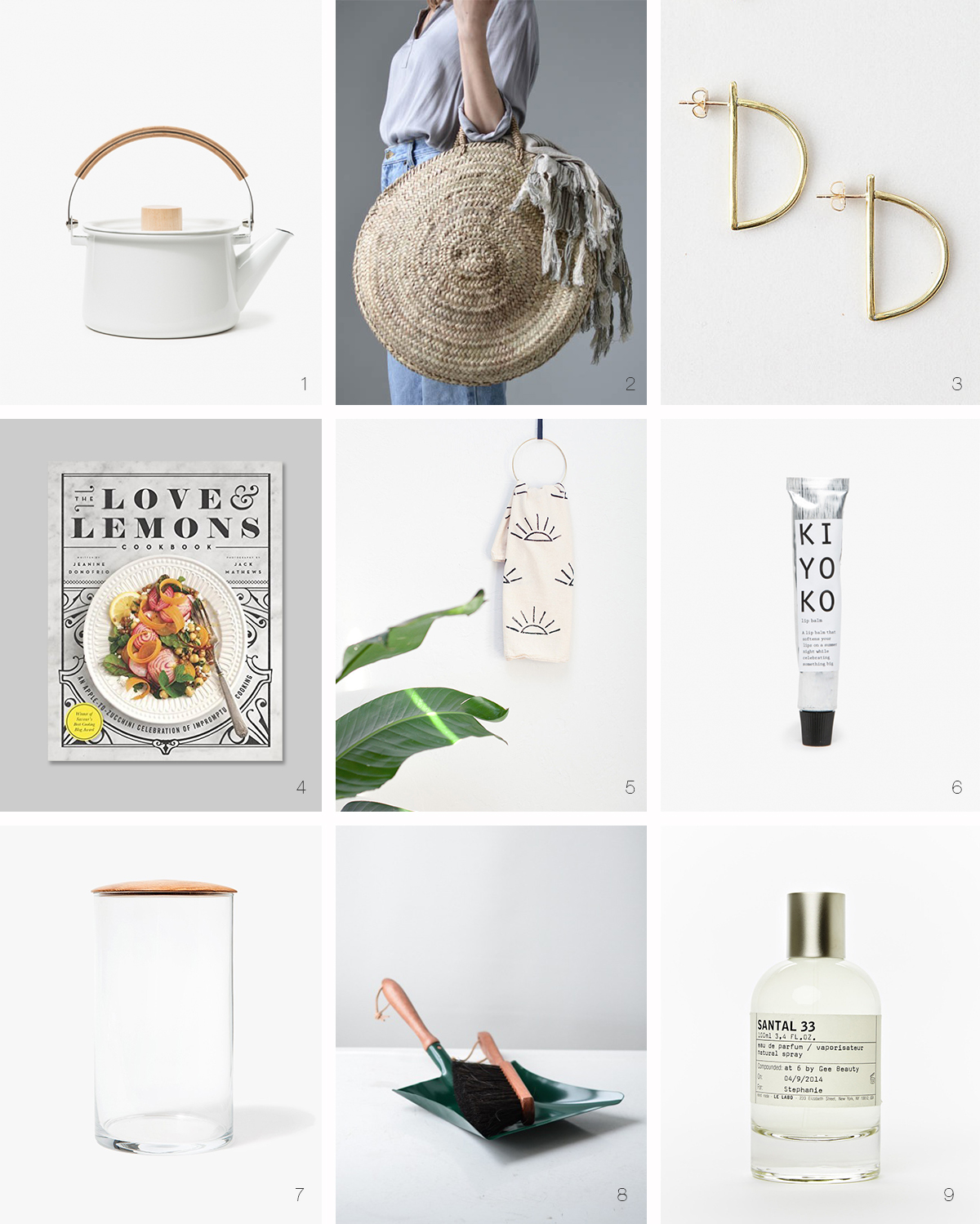 ---

---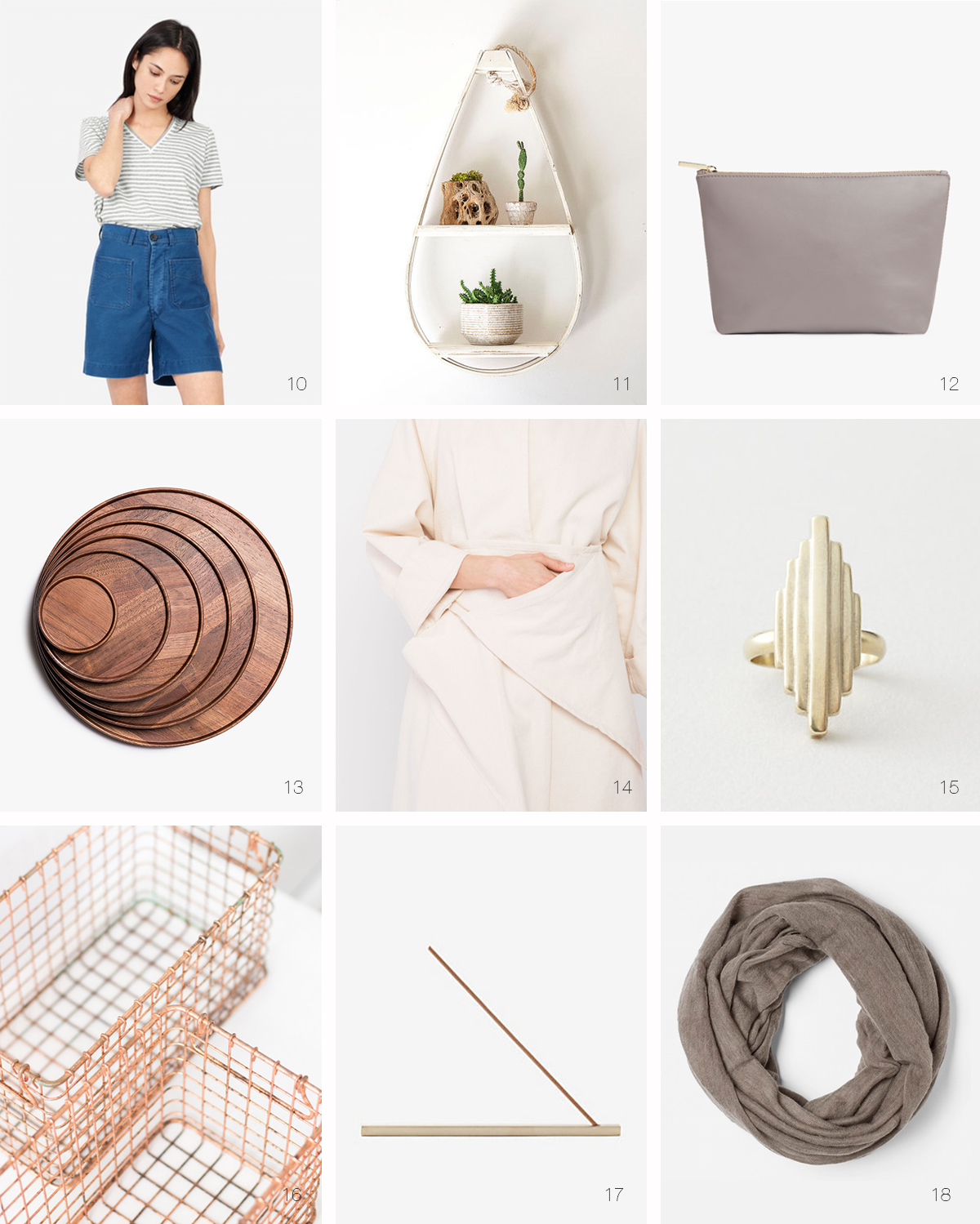 V-Neck Everlane ($20)
Vintage Hanging Unit ($110 cad)
Leather Pouch ($85)
Serving Tray ($125)
Work Belt ($75)
Art Deco Ring ($110)
Vintage Copper Baskets ($40)
Incense Holder ($30)
Infinity Scarf ($55)
---

---
Unless noted prices are in USD.