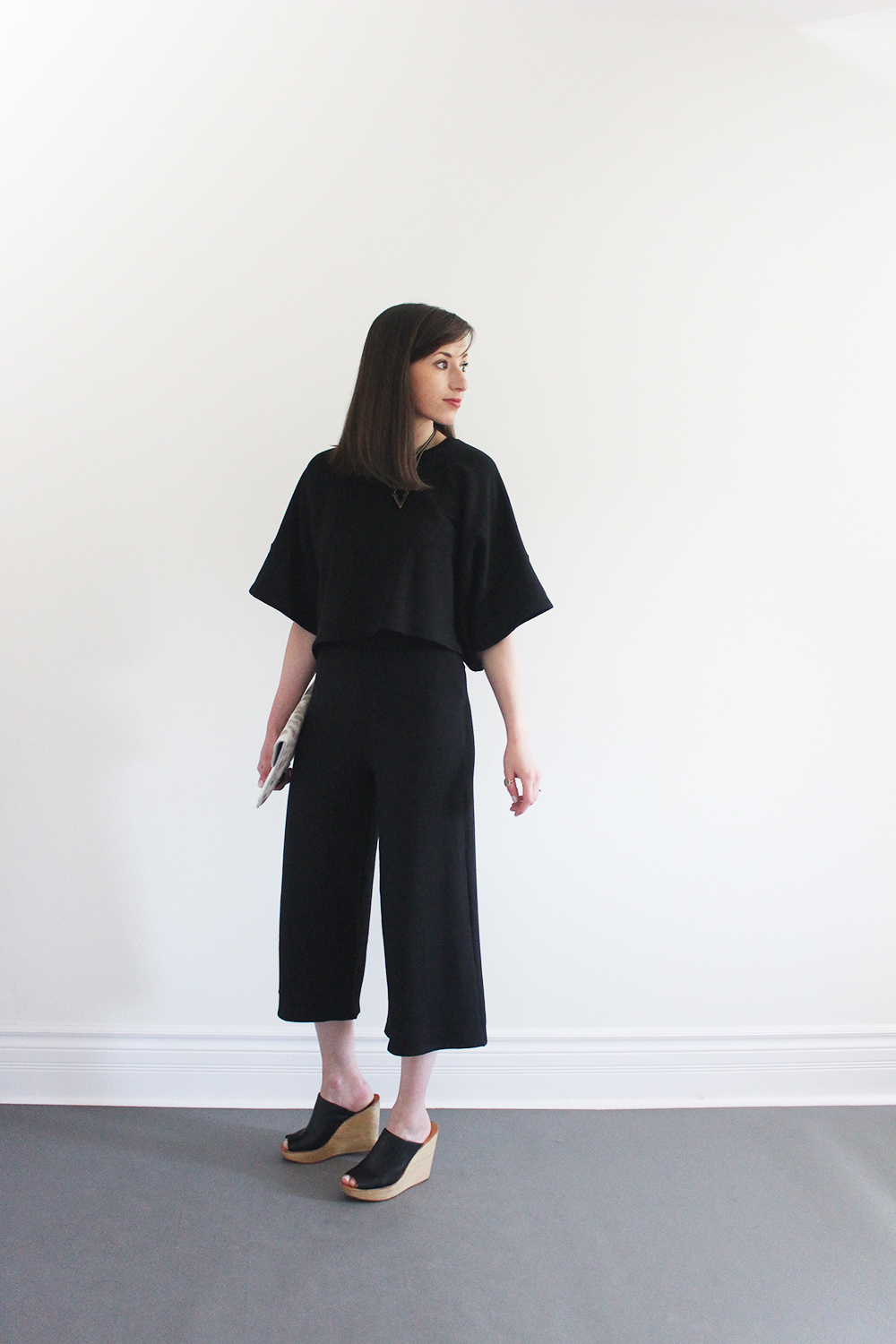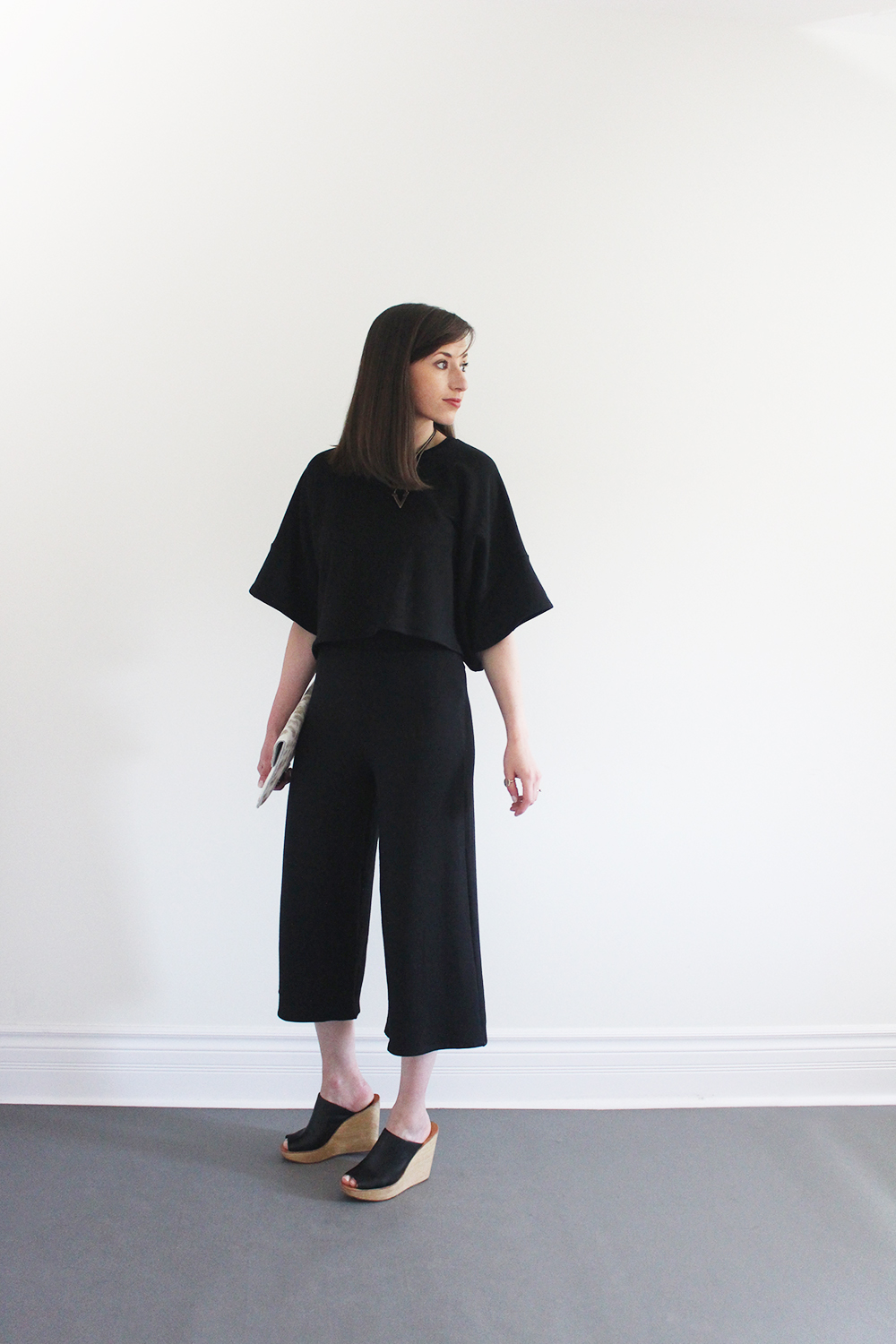 Well, we're finally back in the studio after a few weeks away and I must admit, it feels pretty nice to be back. Especially since I had the opportunity to style the comfiest pieces from Corinne, this month's Behind The Design featured designer. Susan Kim is the founder, designer and maker behind the LA based clothing line. In fact, Susan herself makes each and every piece that leaves the studio! We originally crossed paths on Instagram and I found myself instantly swooning over the casual contemporary feel of her collection. Each piece looks equally as comfortable as it does elegant, which is not an easy balance to strike. But it wasn't until I felt the fabrics in person that I fully understood why this new line is really making a mark!
As I've been exploring the concept of responsible style I've found myself increasingly interested in the materials different designers use. In general I've found independent brands opt for higher quality fabrics and this is definitely the case with Susan's choices. In fact, Corinne is currently made with materials that are dyed and knitted in the United States. Not only is the fabric knitted in the US, but the thread is sourced from a family-run local mill who has been dying and spinning thread for decades in California. Corinne's signature Modal French Terry fabric is luxuriously soft, drapes beautifully and feels like an absolute dream. I seriously want to wear this black set all day every day! For toastier temps the Modal Jersey is great because it's breathable and light, which also makes it ideal for layering. More on materials here.
Now, I'll share a look at how I'm styling my favourite Corinne pieces along with my Q&A with the absolutely lovely and hardworking Susan Kim.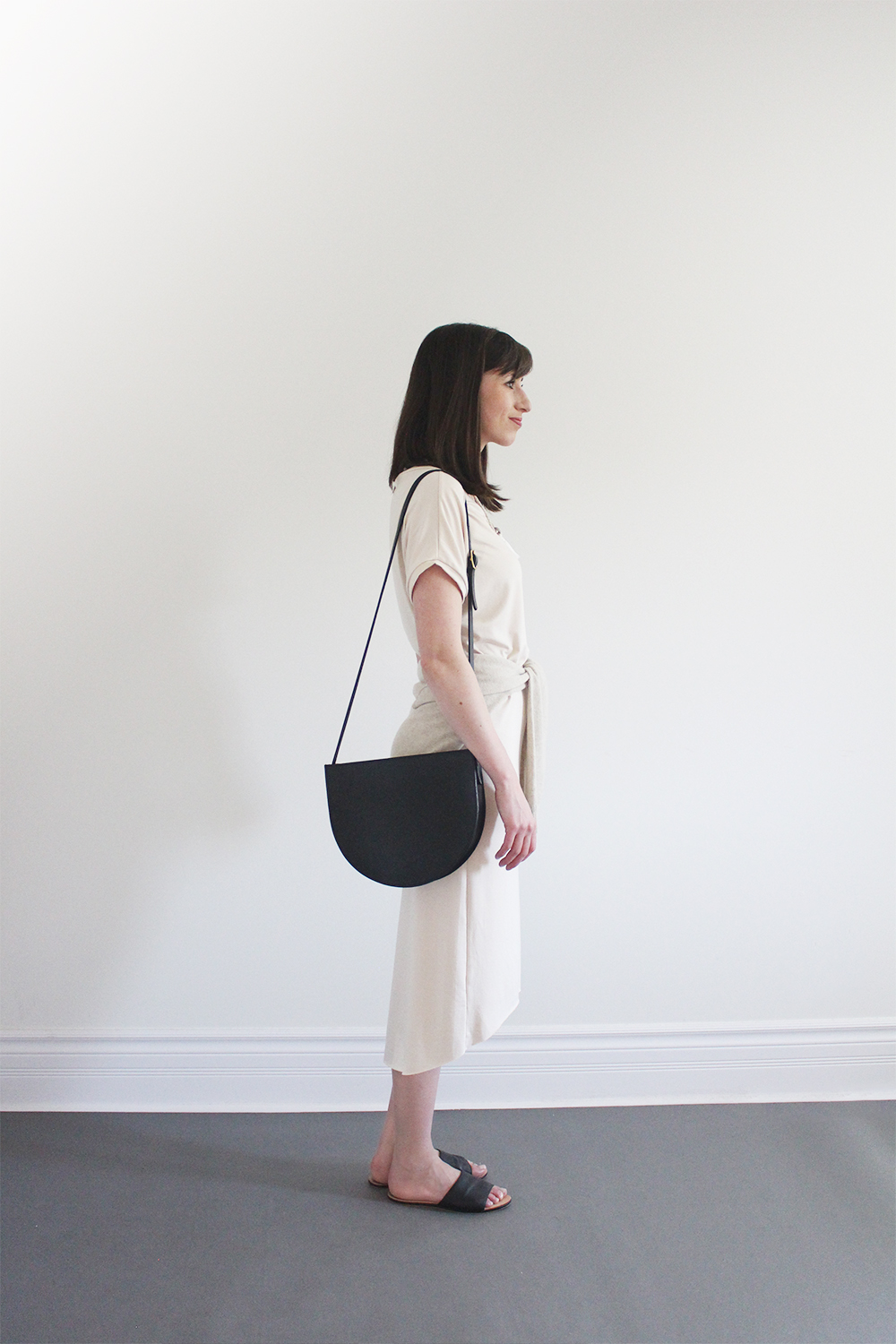 1 | Can you tell us a bit about how Corinne came to life?
I wanted to create a brand women could resonate with ever since my senior year in college but with any business to have longevity you need to know every aspect of it because problems always arise. I was really pro-active and so I took on an internship in a showroom and a women's shoe company in college, worked in a showroom a little bit after college, and then eventually owned a massive factory in East Los Angeles for about 4 years before I started Corinne. When I was first trying to launch Corinne, I didn't really have a clear vision of where I wanted the brand to go but after my first collection, I knew where I wanted to take it and what I wanted the brand to represent.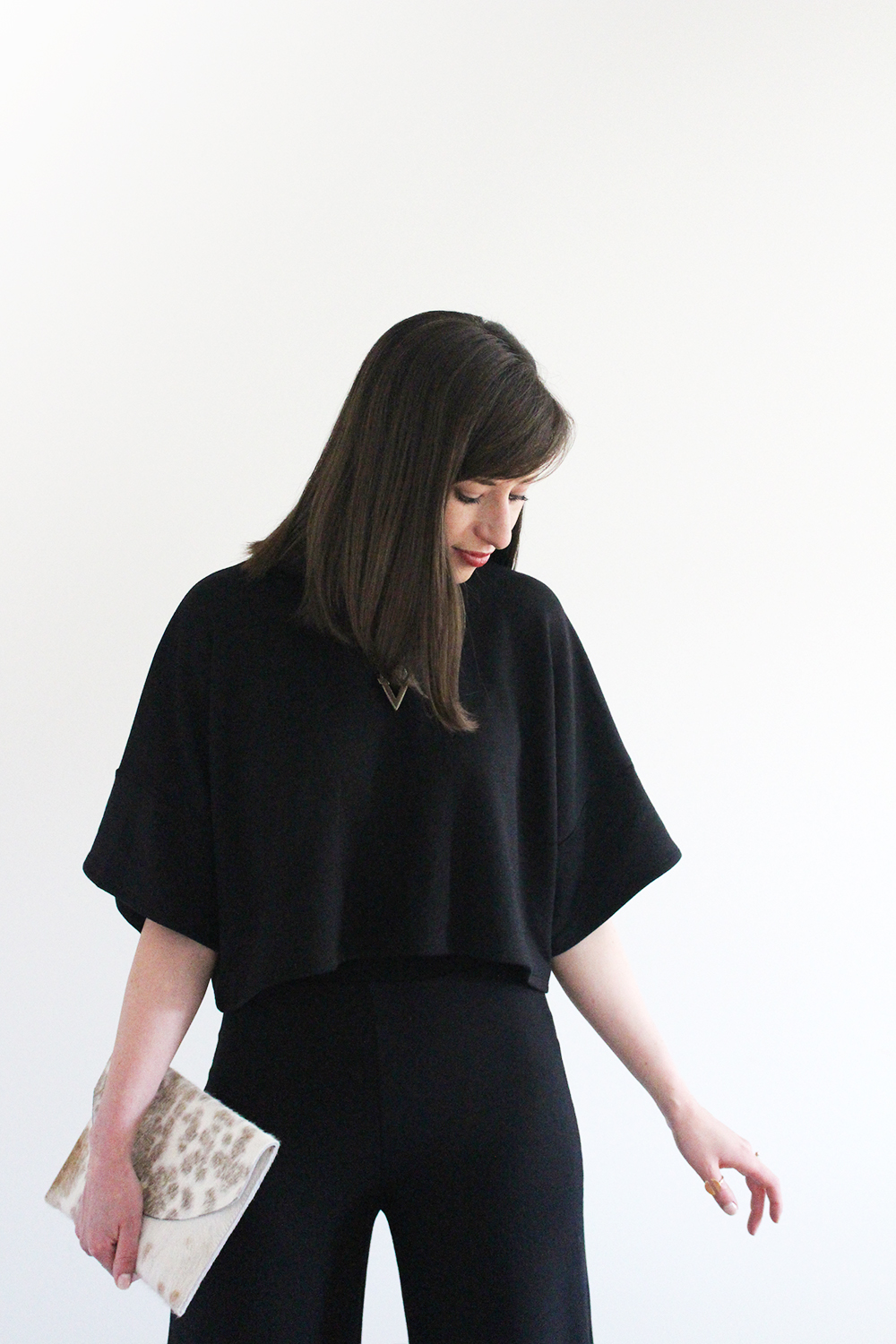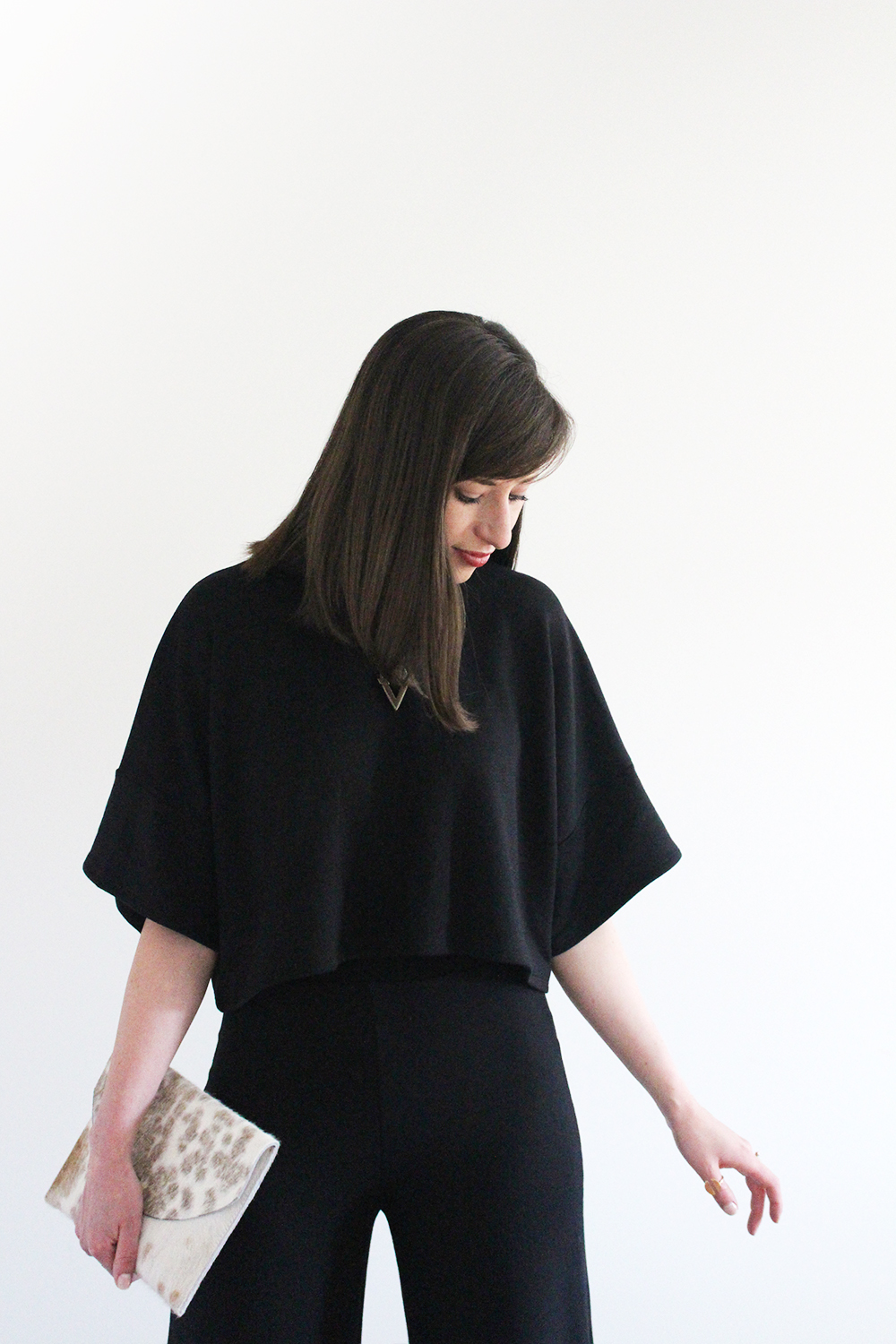 2 | What does an average day in the studio look like for you?
I am literally a one-woman show so it varies day to day. Most of the time I'm sewing garments to ship out to stores or customers who buy on my website. When it is time to prepare for the next collection, I will be cooped up in my studio for around 10-12 hours a day sewing the patterns I made (I go through 3-5 pattern tests on cheaper fabric) and when I feel like the fit is perfect, I will start sewing the samples. Almost all my samples are production ready because I go through such an arduous process beforehand.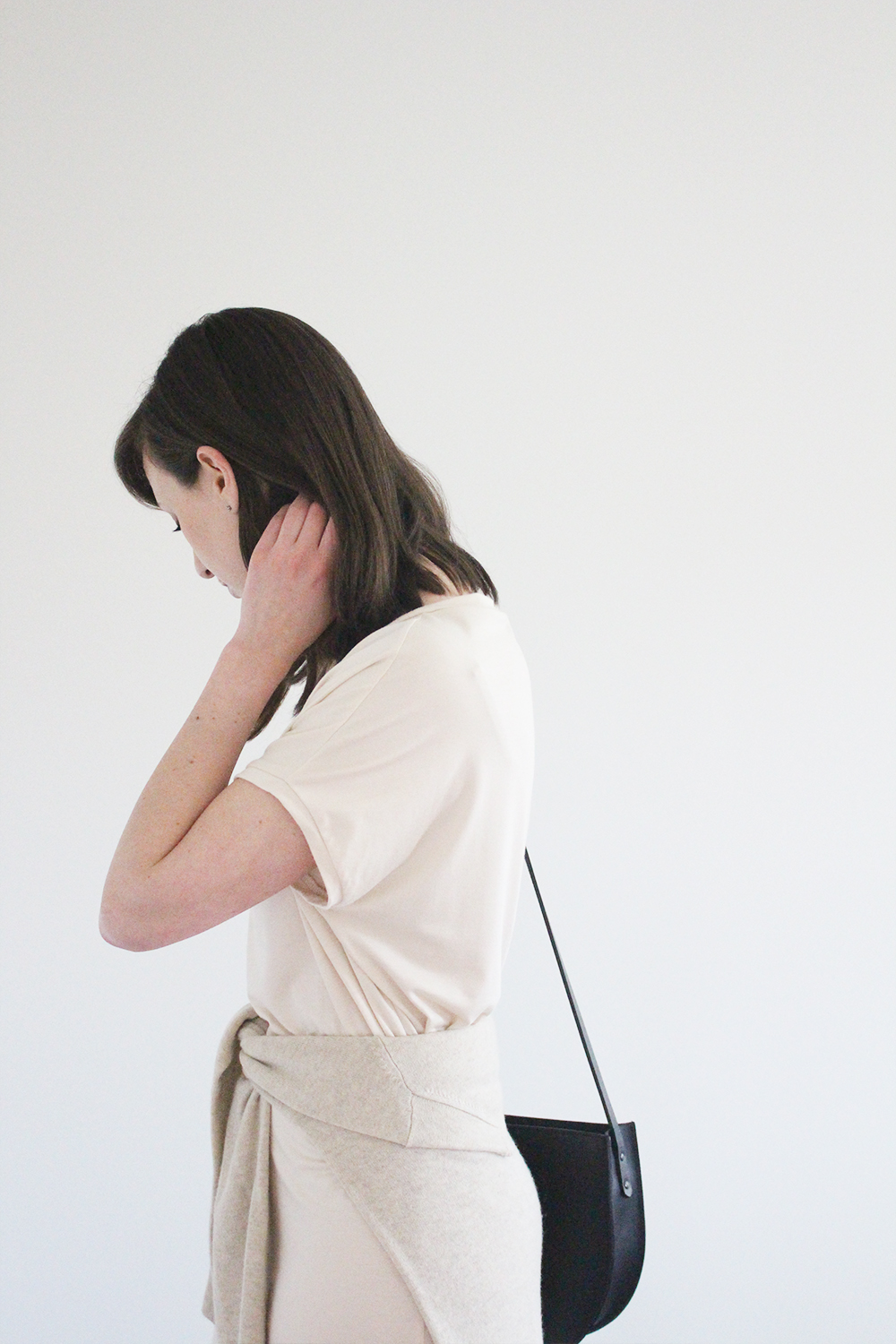 3 | I LOVE the minimal colour palette in your collection. What made you choose the colours you've used?
I love the color black but using only black does not make a full collection so I tried to use colors that were really monochrome and could be effortless. Even the blush I use is not super bright but a soft pink that can be worn in the Spring and Fall.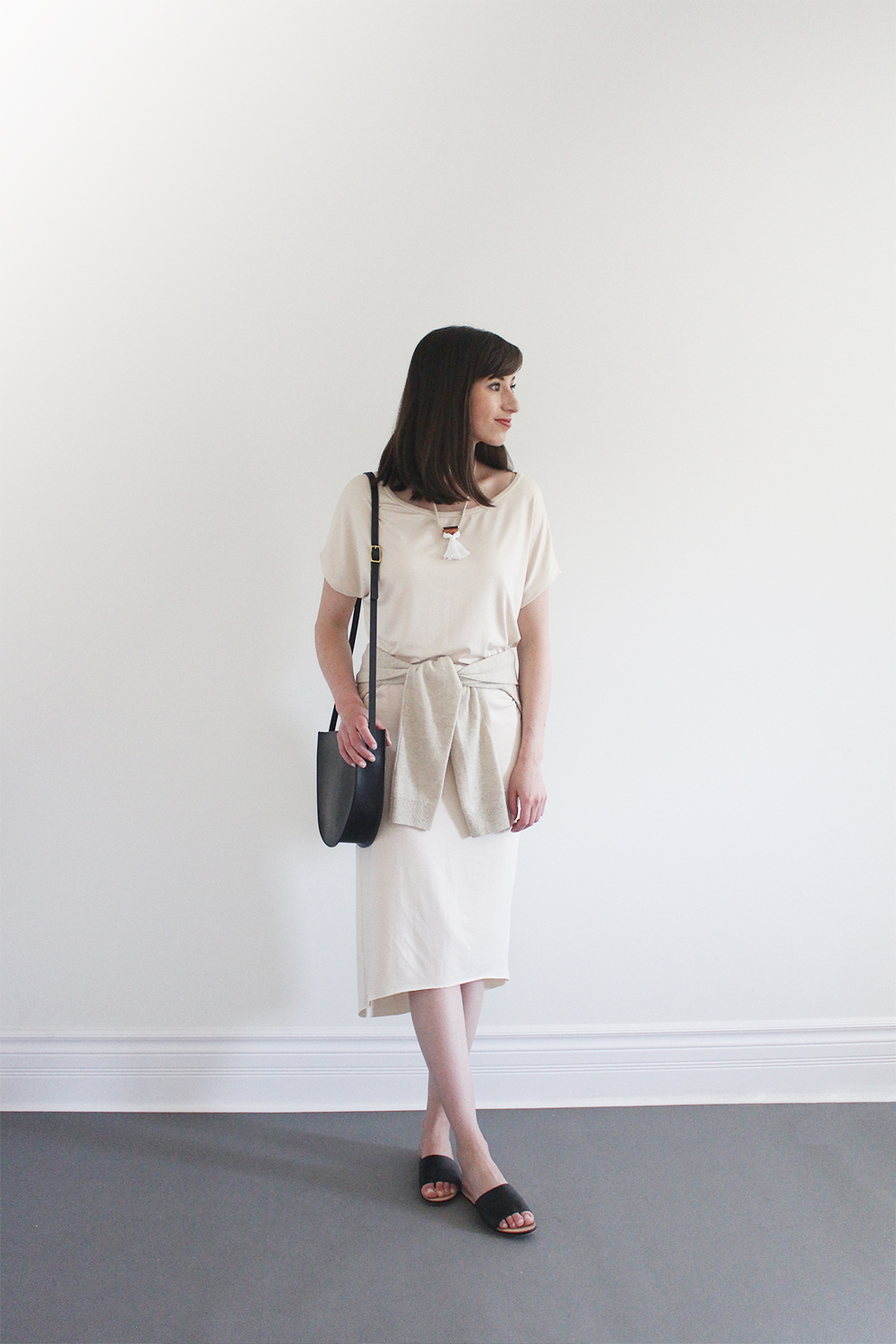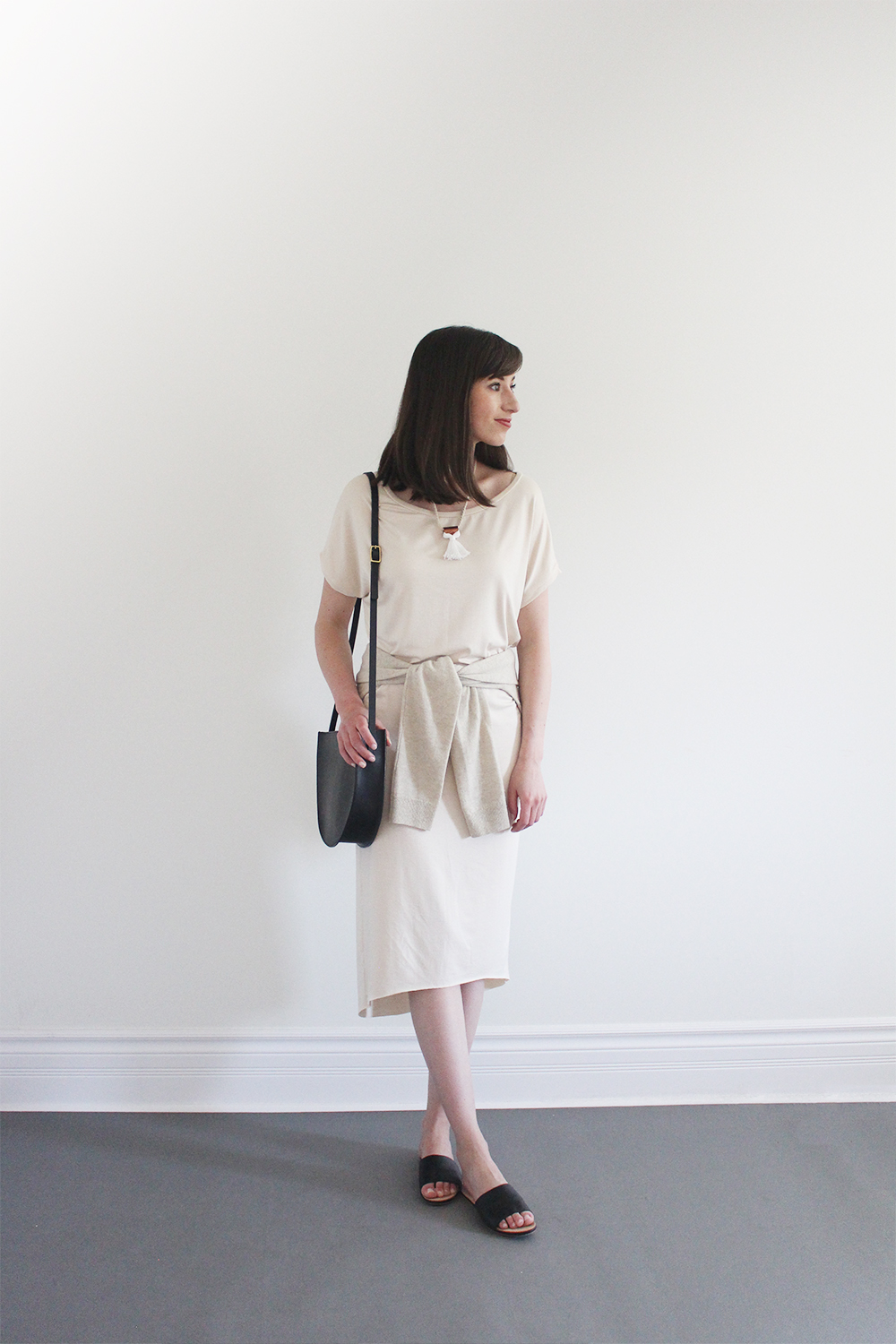 4 | What is one of Corinne's biggest milestones to date?
It was really difficult in the beginning to build the brand "Corinne" because there is so much competition in the women's market. It's been a little over a year now since I launched Corinne and the fact that there is a following for Corinne who understand my vision and concept is probably my biggest accomplishment thus far.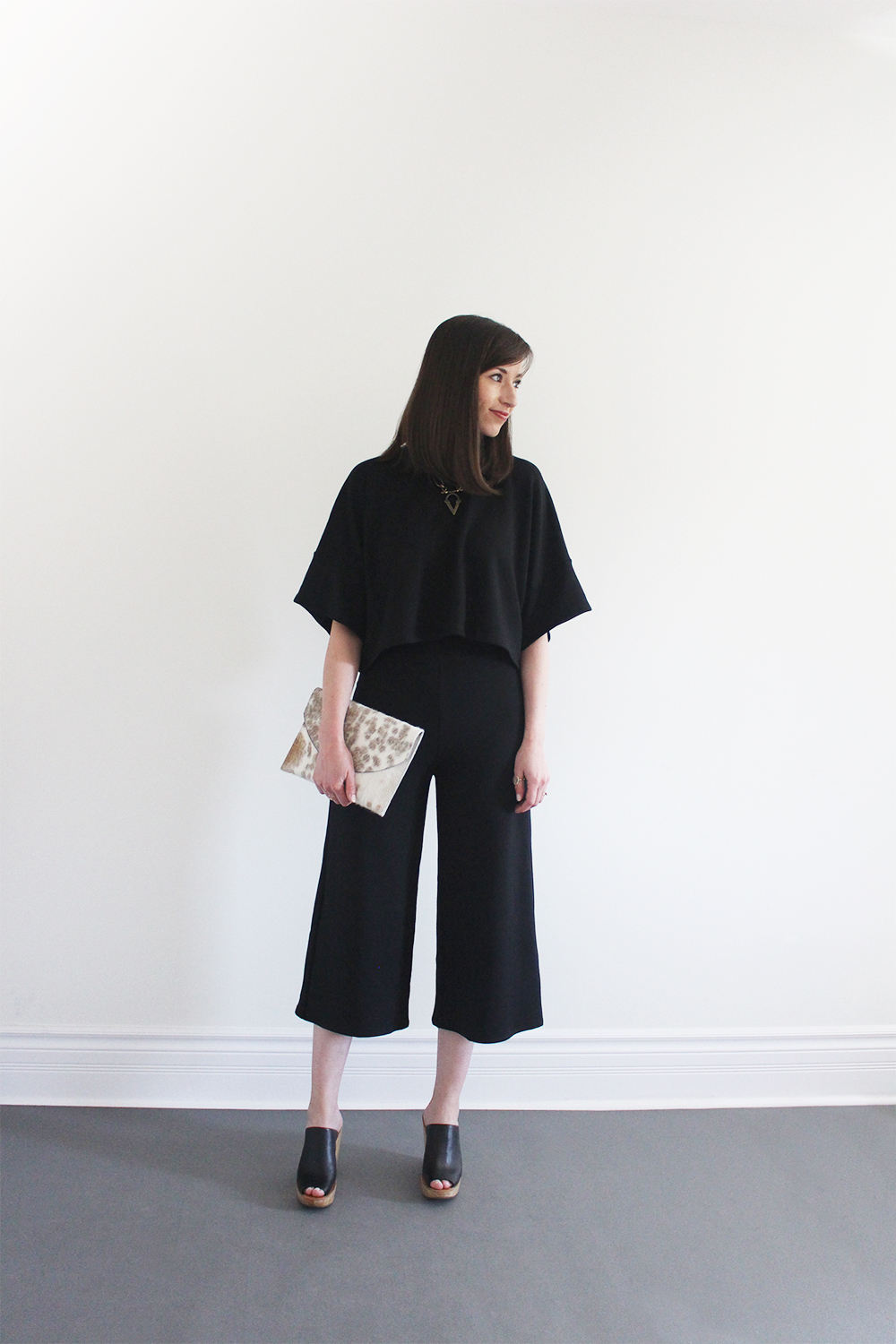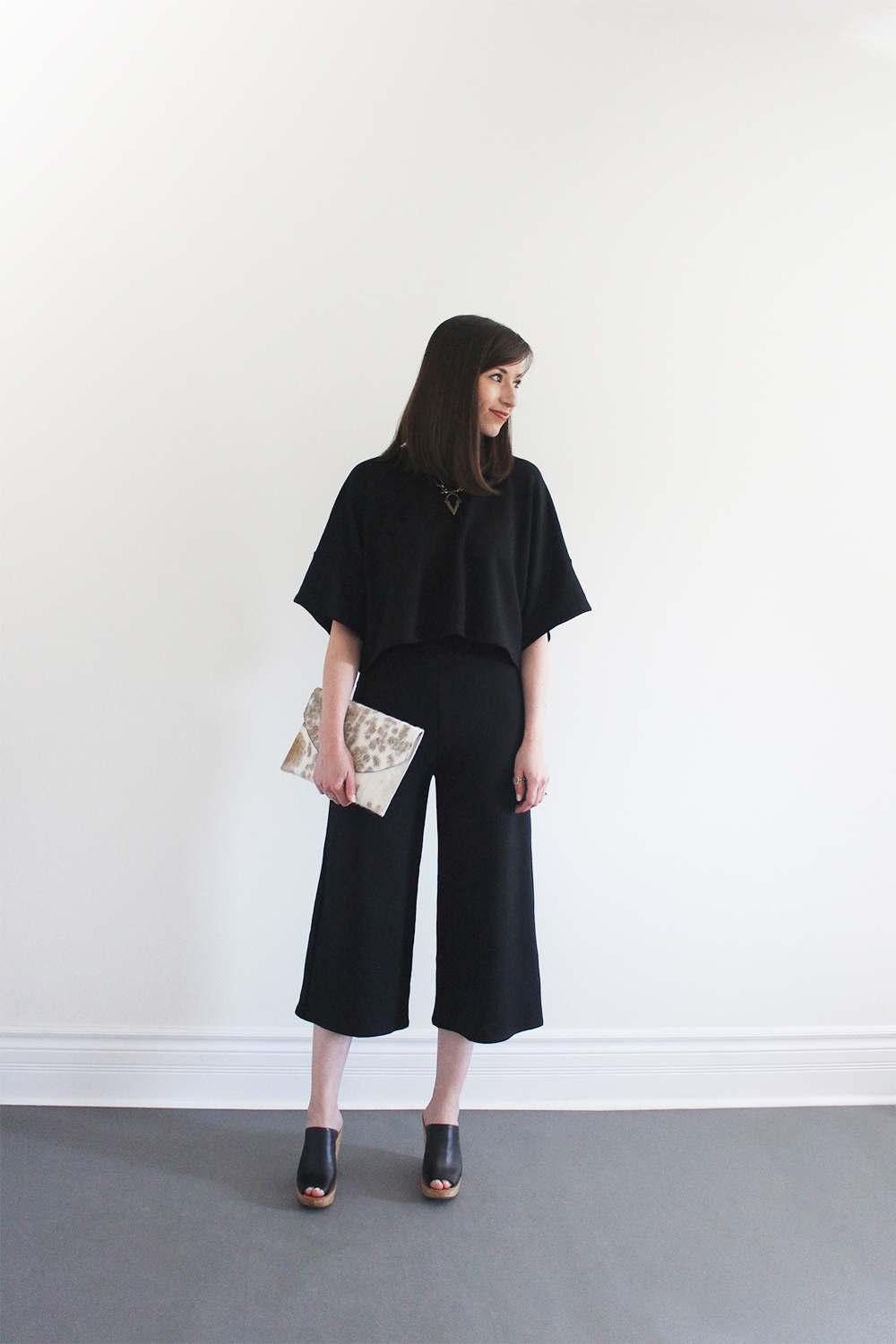 5 | Name one thing about running your small business that was easier than you expected and one that was harder than you expected.
I thought it would be a lot more difficult to do everything myself but it's not as insanely intense compared to when I used to own a factory since I was producing so much and had almost 25 employees to handle. And, I think trying to grow the business has proved to be a lot more difficult than I thought. There is a following but having people buy a brand they don't know is really hard even with the exceptional quality of the fabric I produce Corinne in.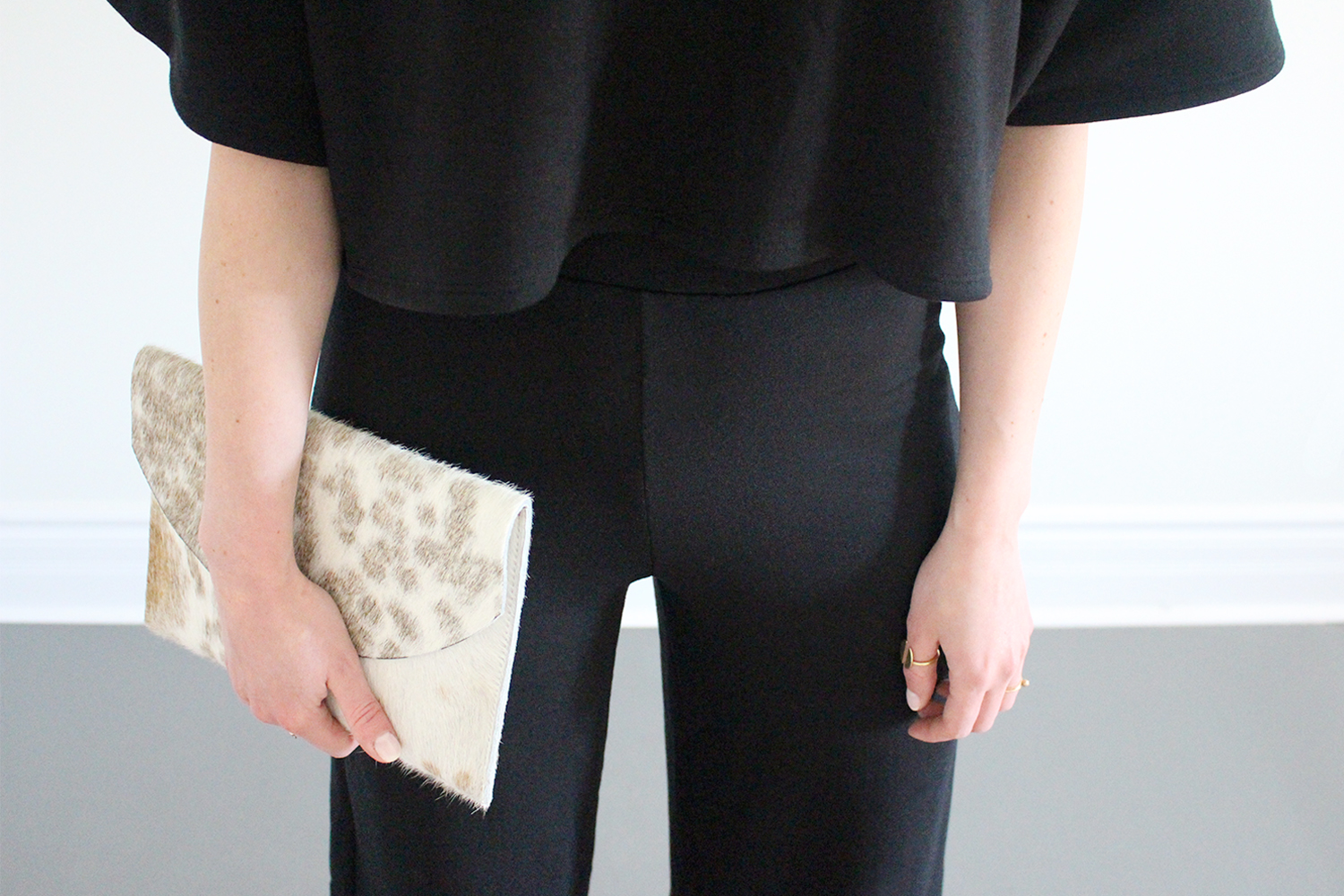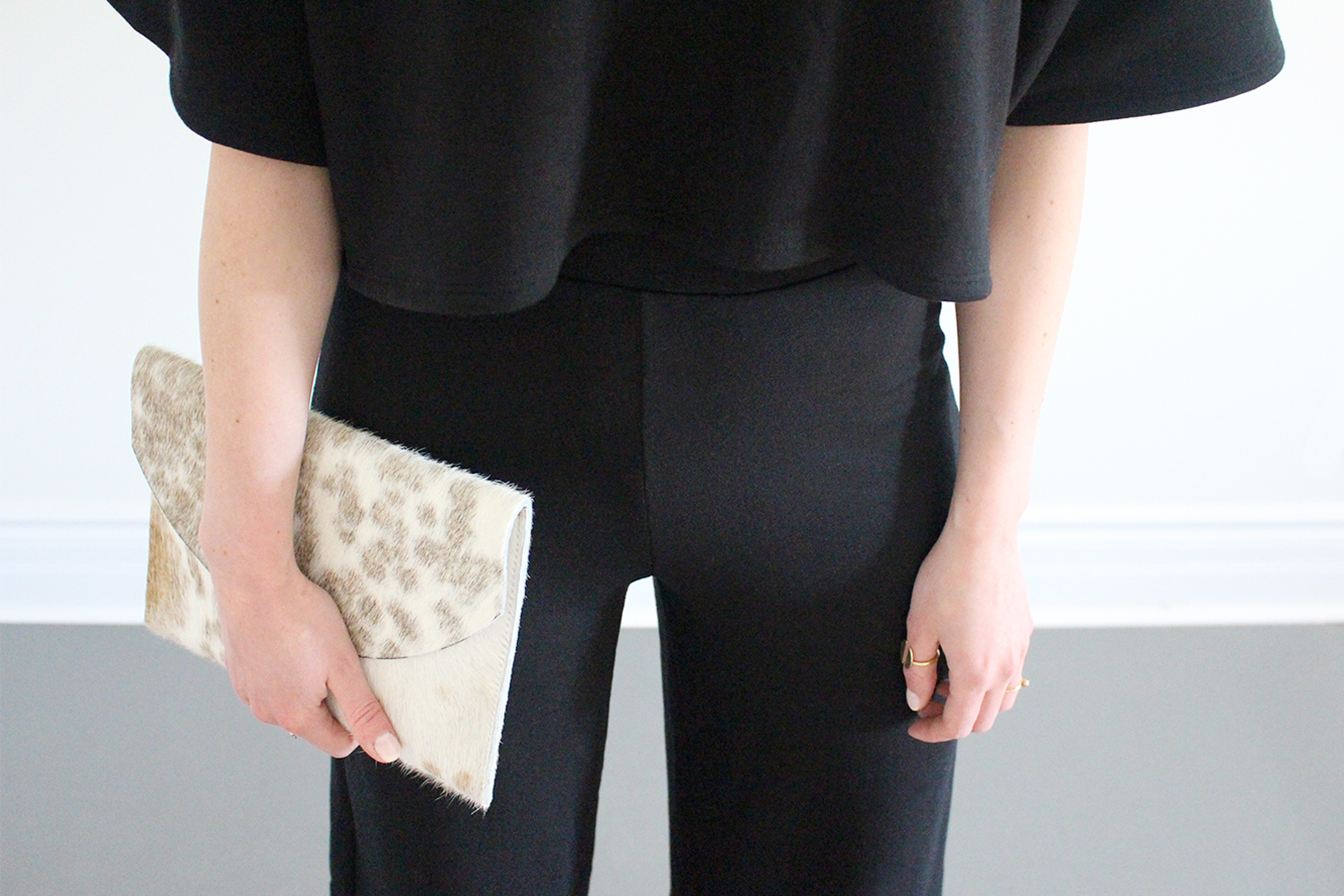 6 | You currently make every Corinne item yourself, which is amazing! What's your favourite part of the production process?
I have a slight obsession with numbers and using rulers so I have to say my favorite part of the production process is making patterns. There is a lot of calculating, measuring, and a trial and error process that goes into it because there is no right or wrong way to make a pattern so that to me is exciting.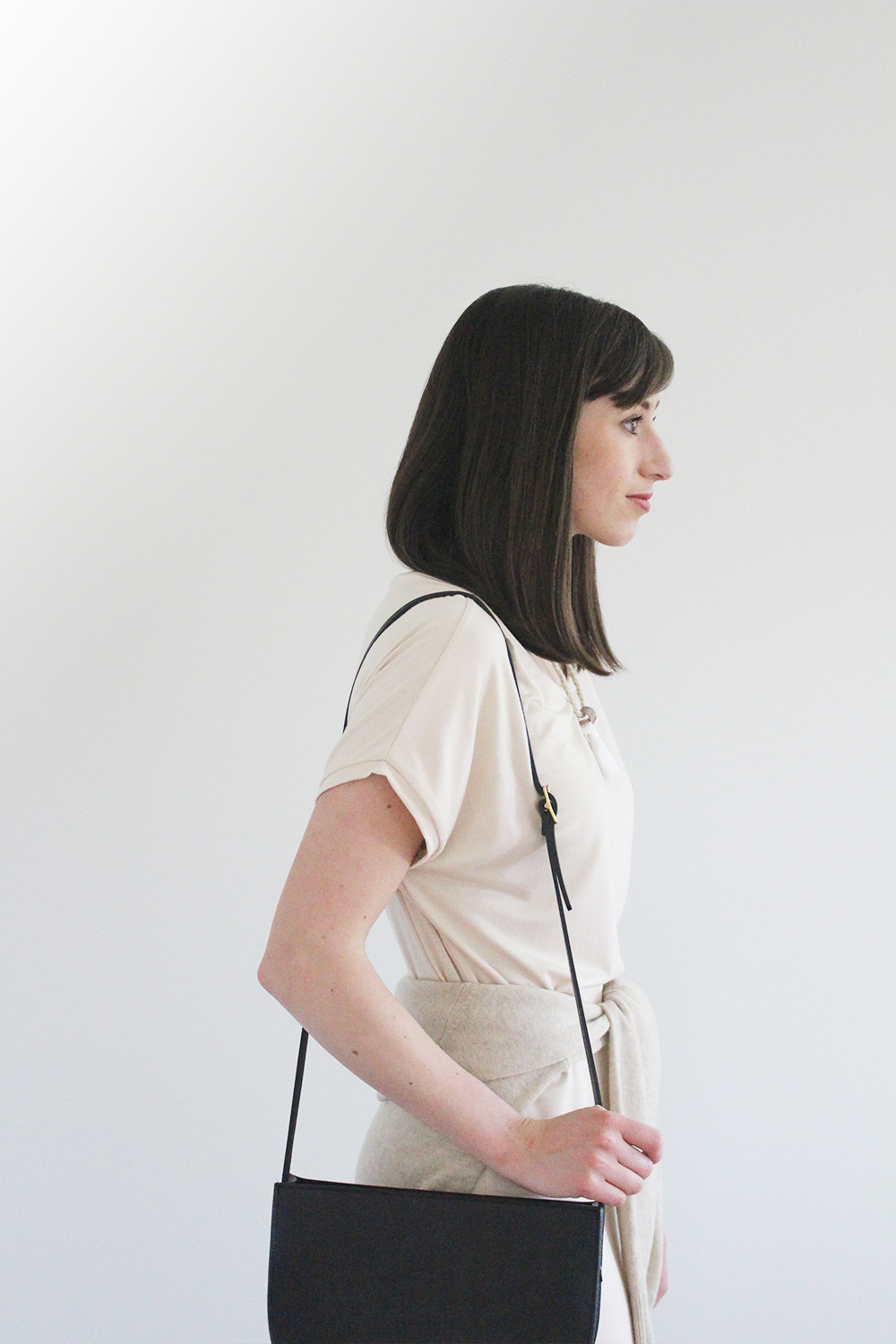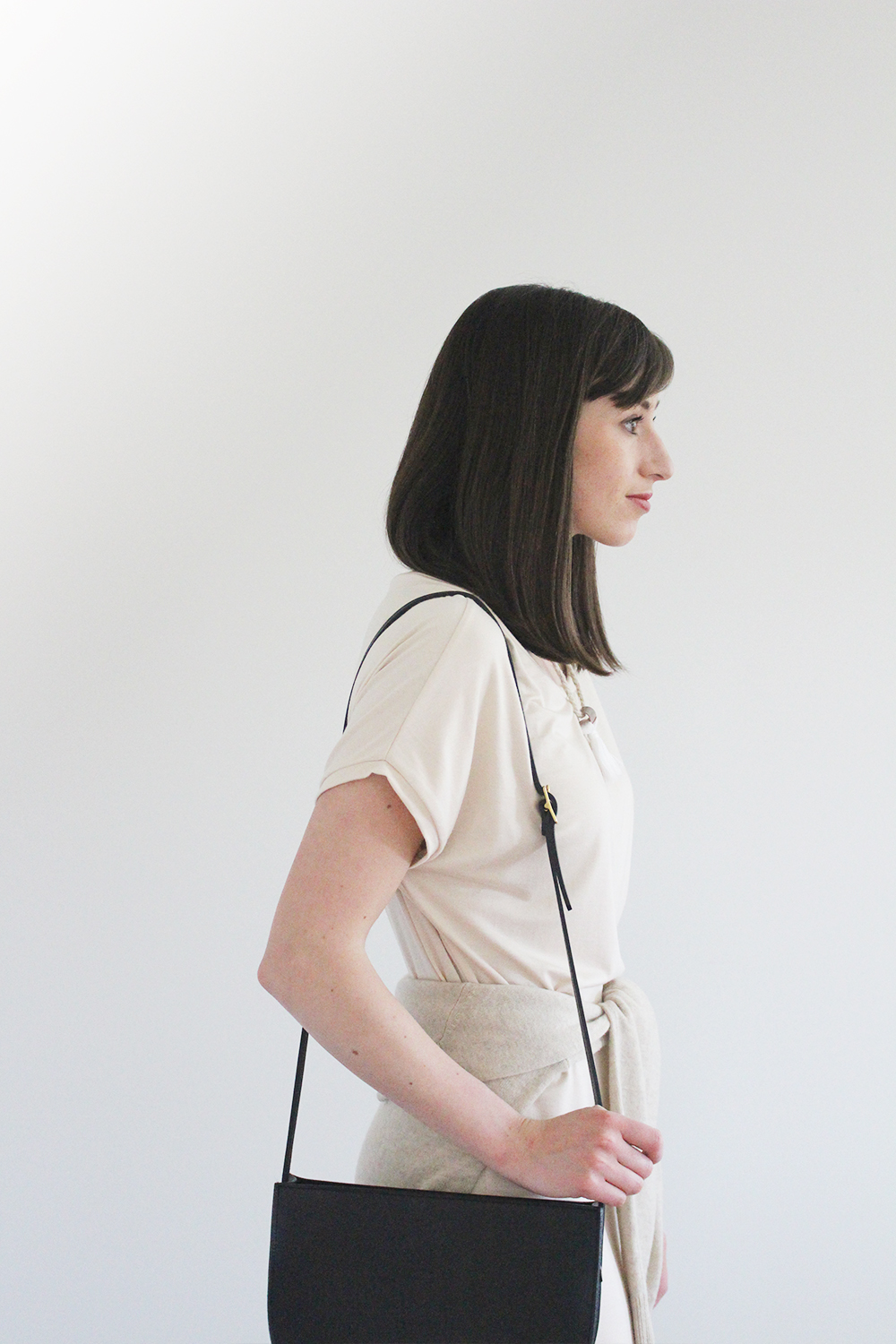 7 | Being a one woman show can certainly be tiring. Where do you find time and inspiration for new pieces?
I am constantly looking at what women are wearing anywhere I go but there was a trip I took late last year to the Philippines that continually inspires me. After my first collection, I had a lot of doubts about continuing the brand because the reception was so lukewarm but an opportunity came up to visit a women's center in an urban dump in the Philippines to teach women how to sew. I made patterns for the mothers in the area and then taught them how to sew the patterns. This amazing experience made me realize that Corinne could be more than just another "women's clothing line" and could be a part of something bigger. Corinne is still such a fledgling company that is still trying to pick up it's wings and fly but I hope to somehow use the company to empower women in third world countries by teaching them vocational skills like pattern making and sewing. Having this vision has helped me to continue Corinne and really drives me to find ways to create pieces I am proud to call Corinne.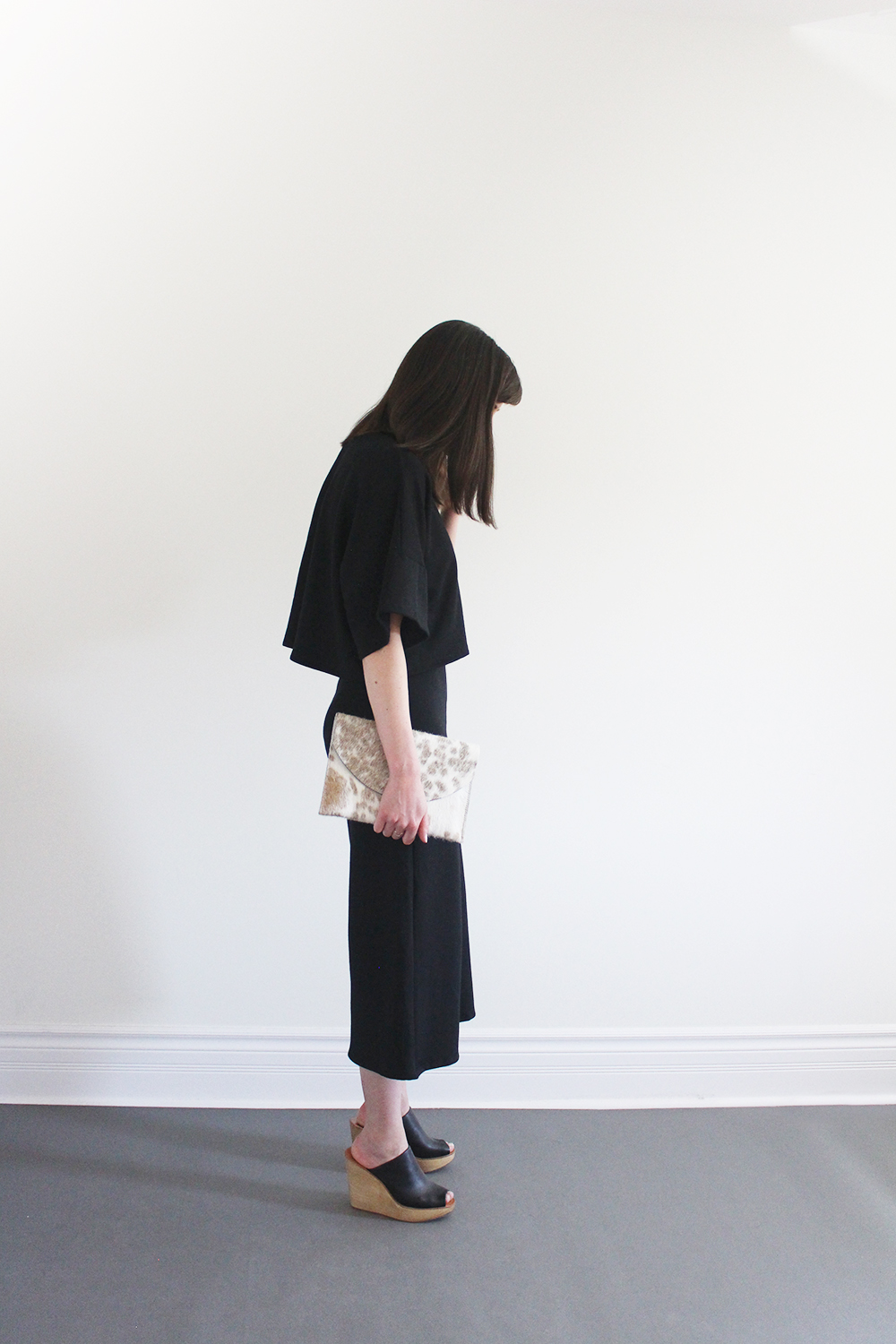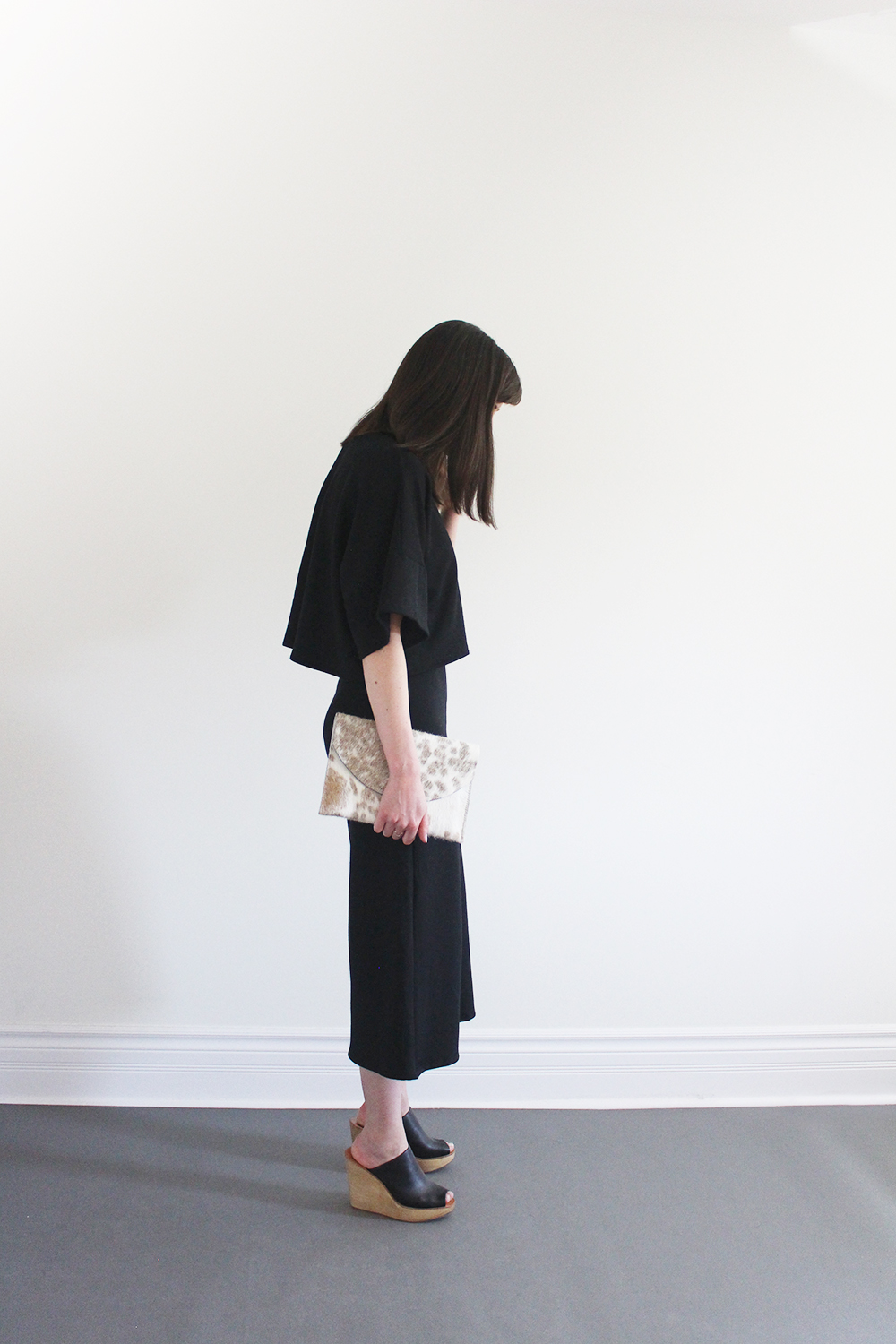 8 | What's your favourite piece to wear from the current collection (and why)?
I love wearing the Pocket Dress in rotation with the Courtney Dress. The Pocket Dress is just an easy piece and is really timeless which I love. The Courtney Dress is a little bit more fitted so I feel a little more dressed up when I wear it which is great because it's so comfortable.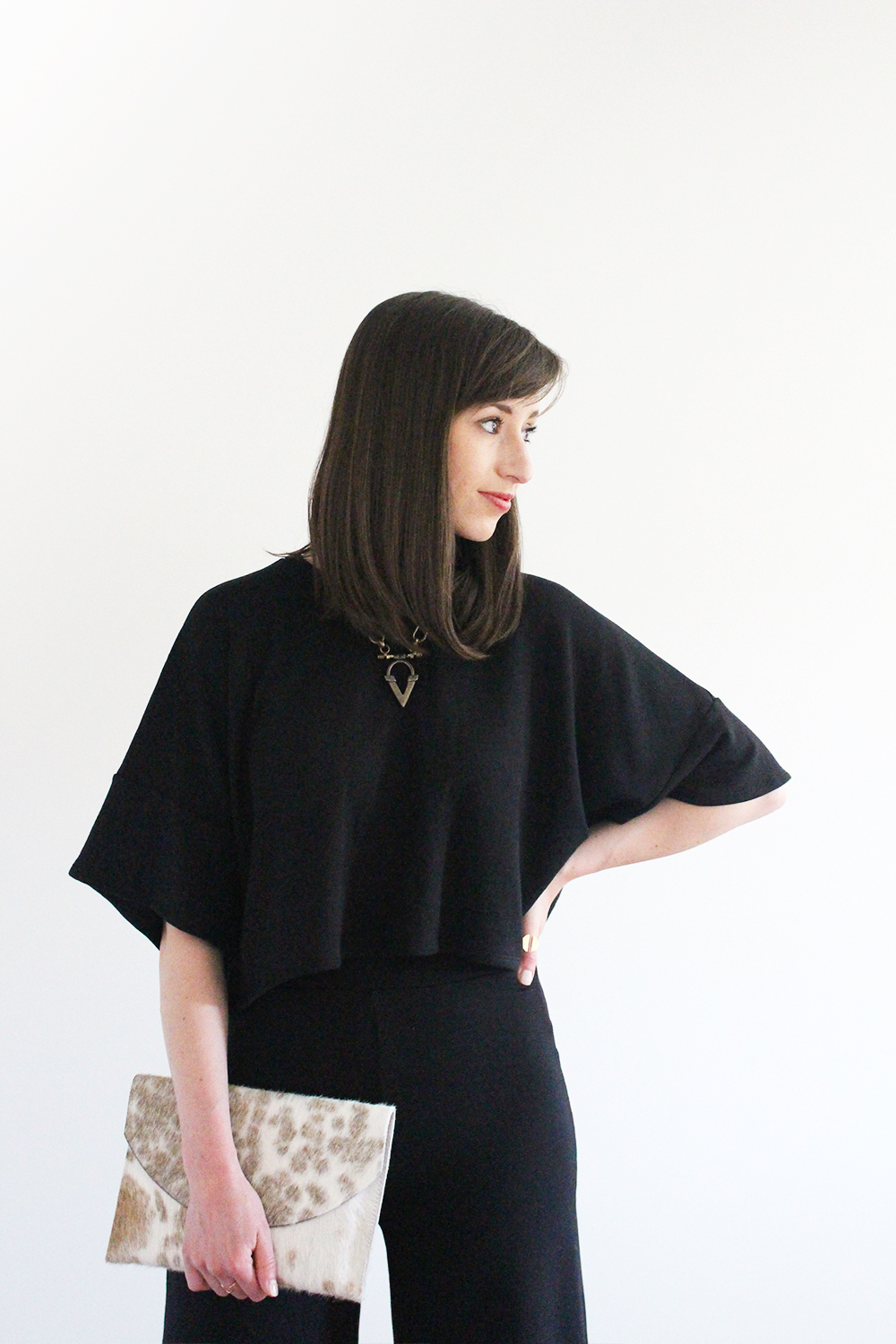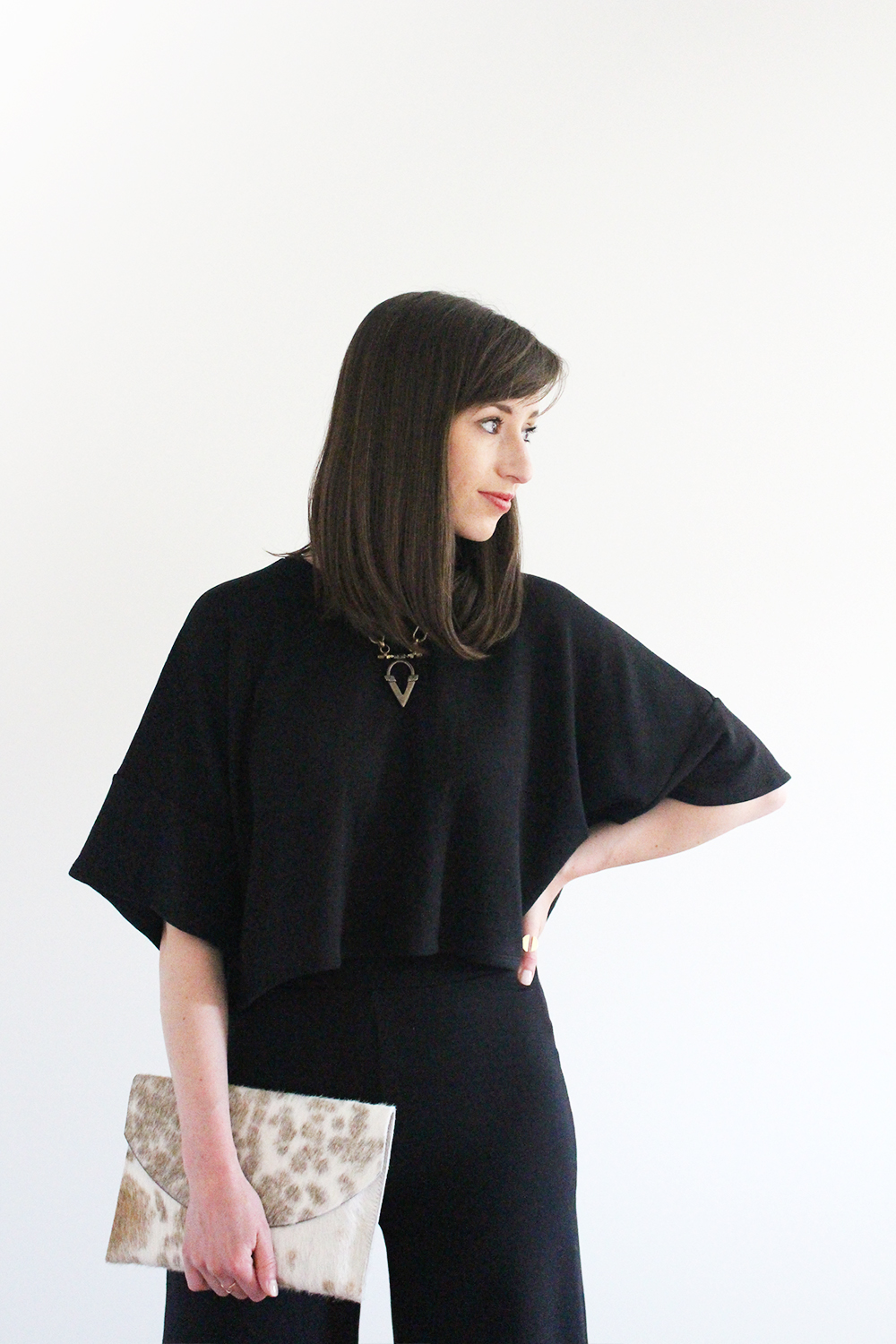 Thanks for welcoming Susan and CORINNE to the blog today! Be sure to check out the gorgeous collection of beautifully made and fairly priced closet staples.
---
Look 1 – Corrie Top + Amelia Culotte c/o Corinne ($90 / $108 USD) | Necklace c/o Biko | Wedges (old) Rachel Comey | Envelope Clutch c/o Primecut | Split Ring c/o Claus
Look 2 – Slip Dress c/o Corinne ($95 USD) | Sweater c/o Everlane | Sandals The Palatines | Eloise Bag The Stowe | Necklace made by moi
---
Thanks to Corinne for partnering on this post! As always, all opinions are my own. Thanks for supporting the brands that support Style Bee.