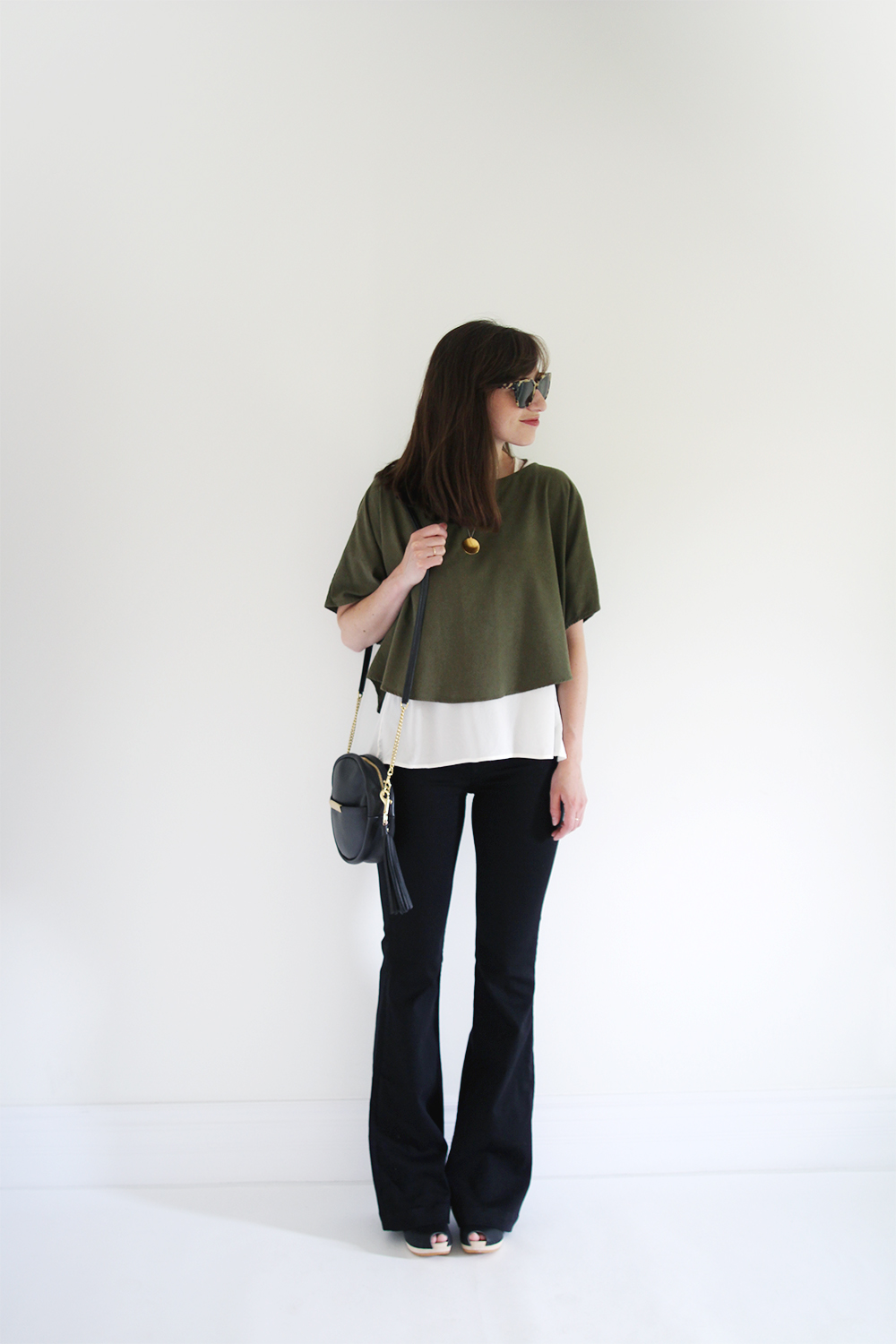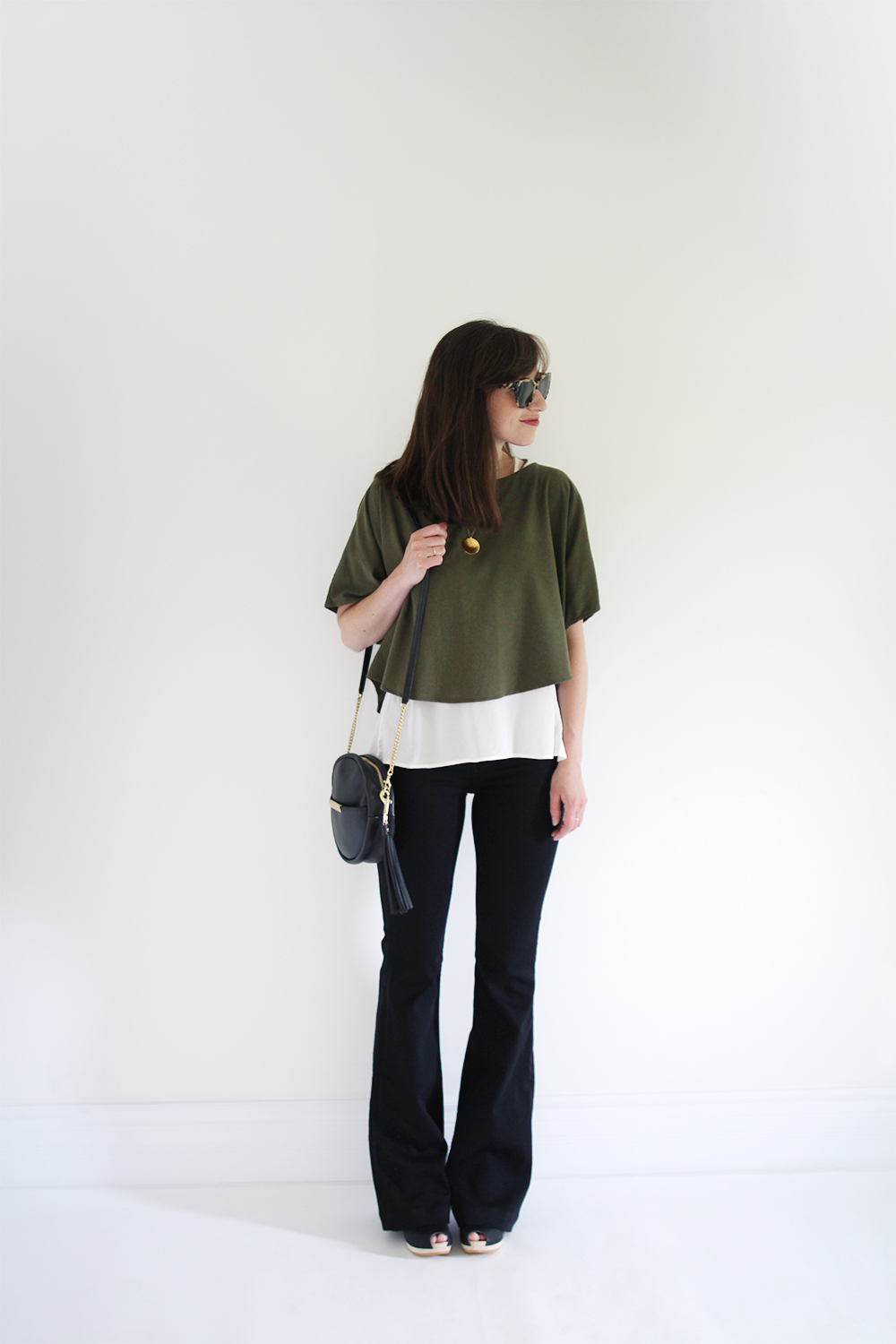 Hope everyone enjoyed the weekend! On Friday we had a delicious taco feast in the yard, under the magnolia tree with lettuce from the garden. Saturday was spent working around the house and on Sunday we visited with our Dads and enjoyed the absolutely amazing weather. It was the best way to savour the last days of Spring and welcome in Summer!
Now onto the outfit! For some reason I've been totally fixated on finding the perfect pair of black flares for the last few months. I'd had this pair in my ShopBop* cart for ages when last week I discovered that they'd gone on sale and my size was still available, so I decided to give them a try. ShopBop is pretty great for 'trying' items because shipping and returns are free and when you pre-pay customs and duties, you get them back if you don't keep the item, so there is essentially no risk. It's perfect for anyone unsure of size and allows you to order a couple options and return what doesn't work, which is exactly what I did! I ordered a size 26 and a 27, kept the 27 and popped the 26 back in the mail with a pre-paid label and reusable envelope. Done and done!
Needless to say, I'm totally smitten with these high rise, long legged, blackest of black JBrand beauties. It's gotten a little too hot to wear them lately but I'm so obsessed that I try them on at home and wear them around the house. I know, I should be embracing all of Summer's glory but I can't help myself! Finding a perfect pair of flares is no easy feat and I secretly can't wait until the weather is cool enough to wear this look. Until then I guess I'll have to be content to play dress up!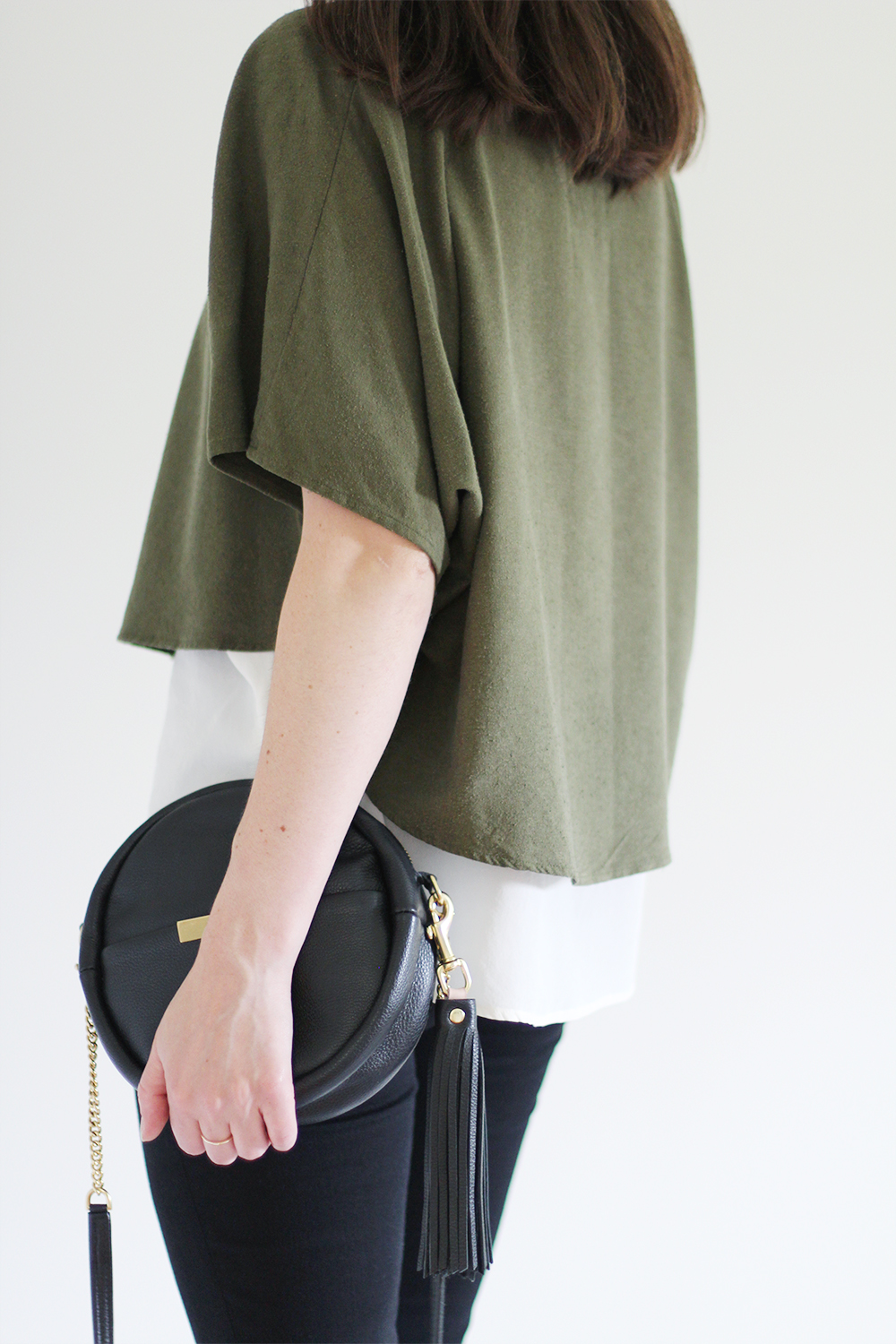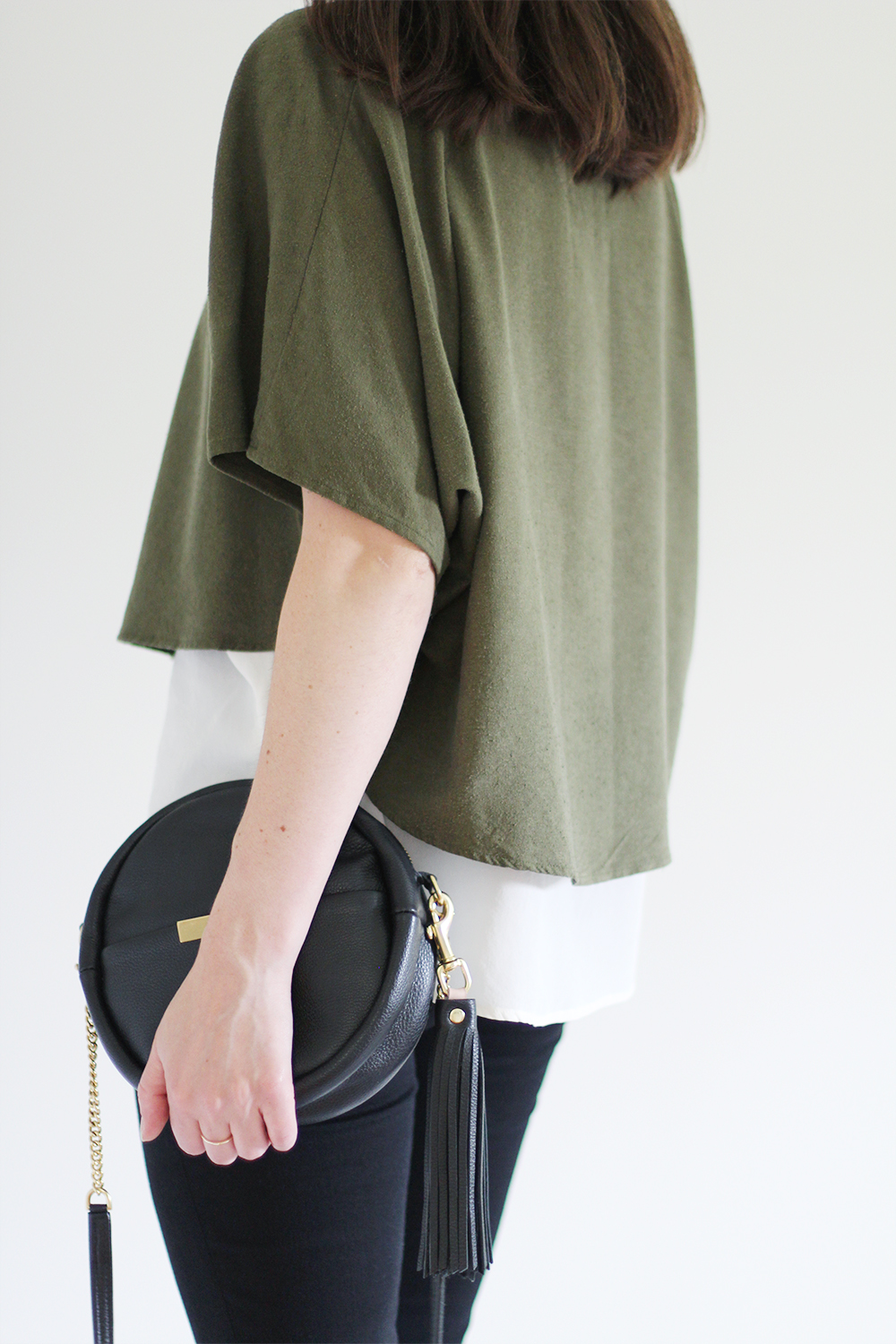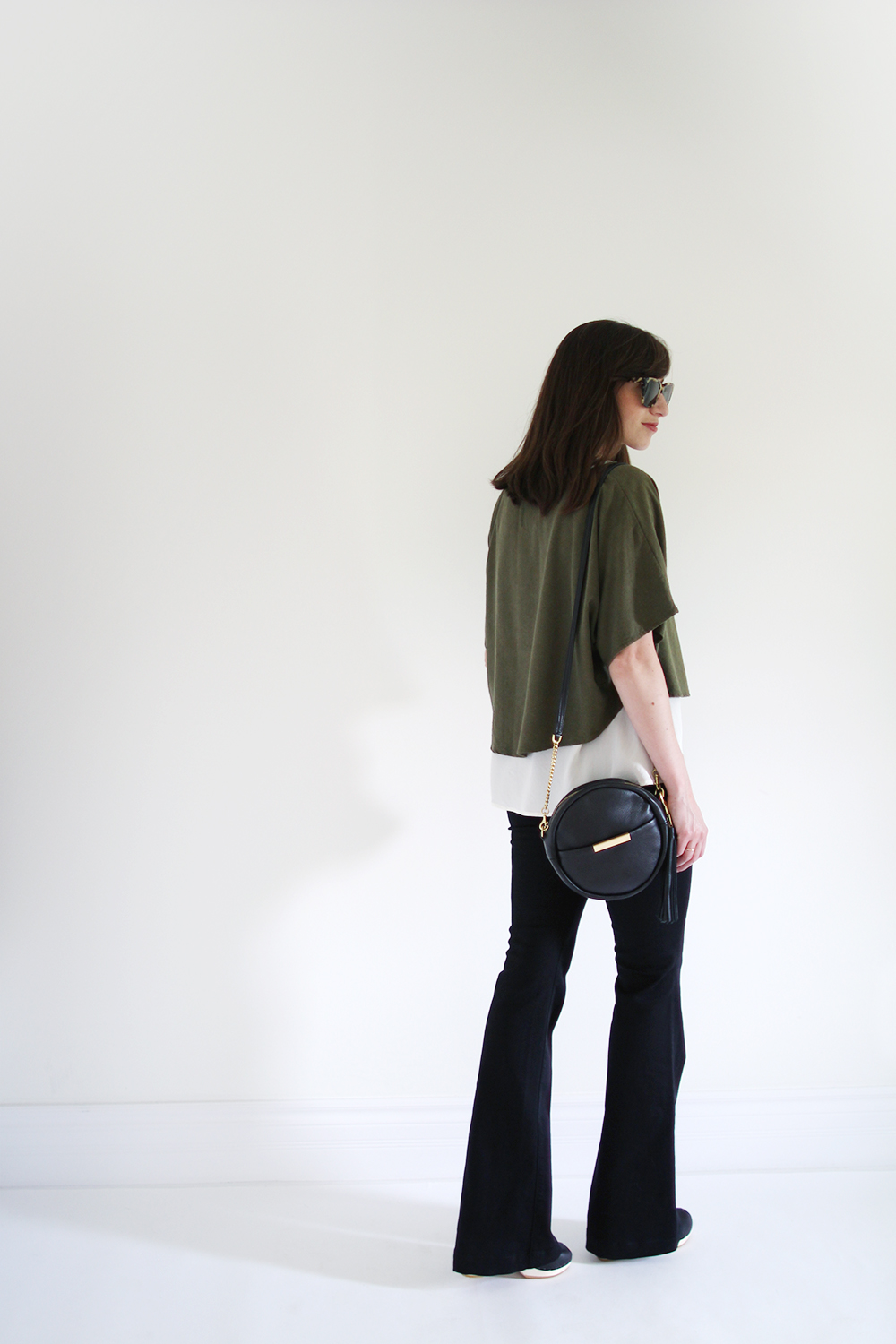 As a side note, ShopBop has lots of great off-season and summer ready items on sale right now like the classic Acne Studios Star Boot (50% off), this gorgeous Sara Barner bag (70% off), the perfect vintage style denim from Current/Elliott (35% 0ff) and the perfect summer button-down from Bella Dahl (20% off). Come to think of it, those items make for one seriously chic look!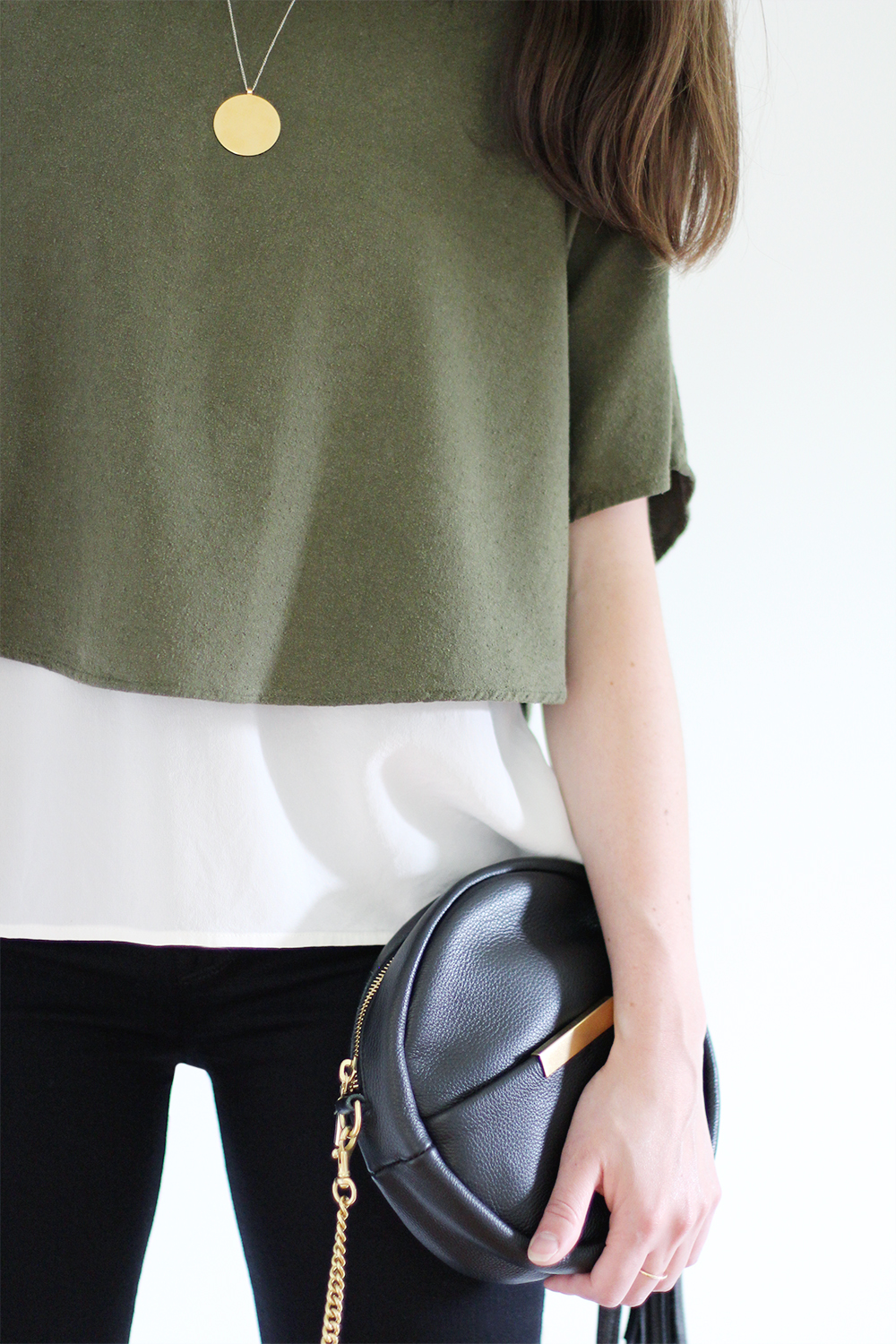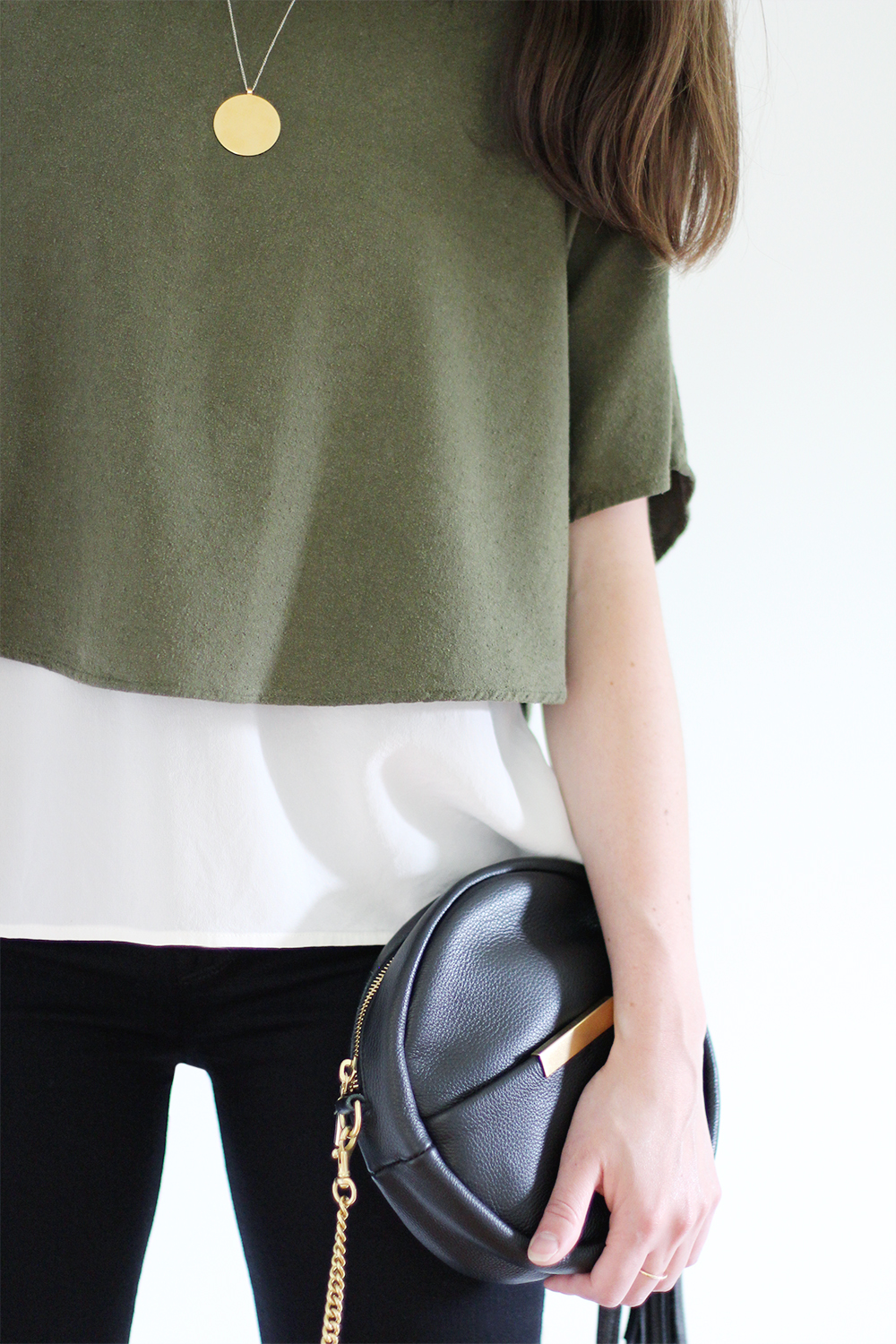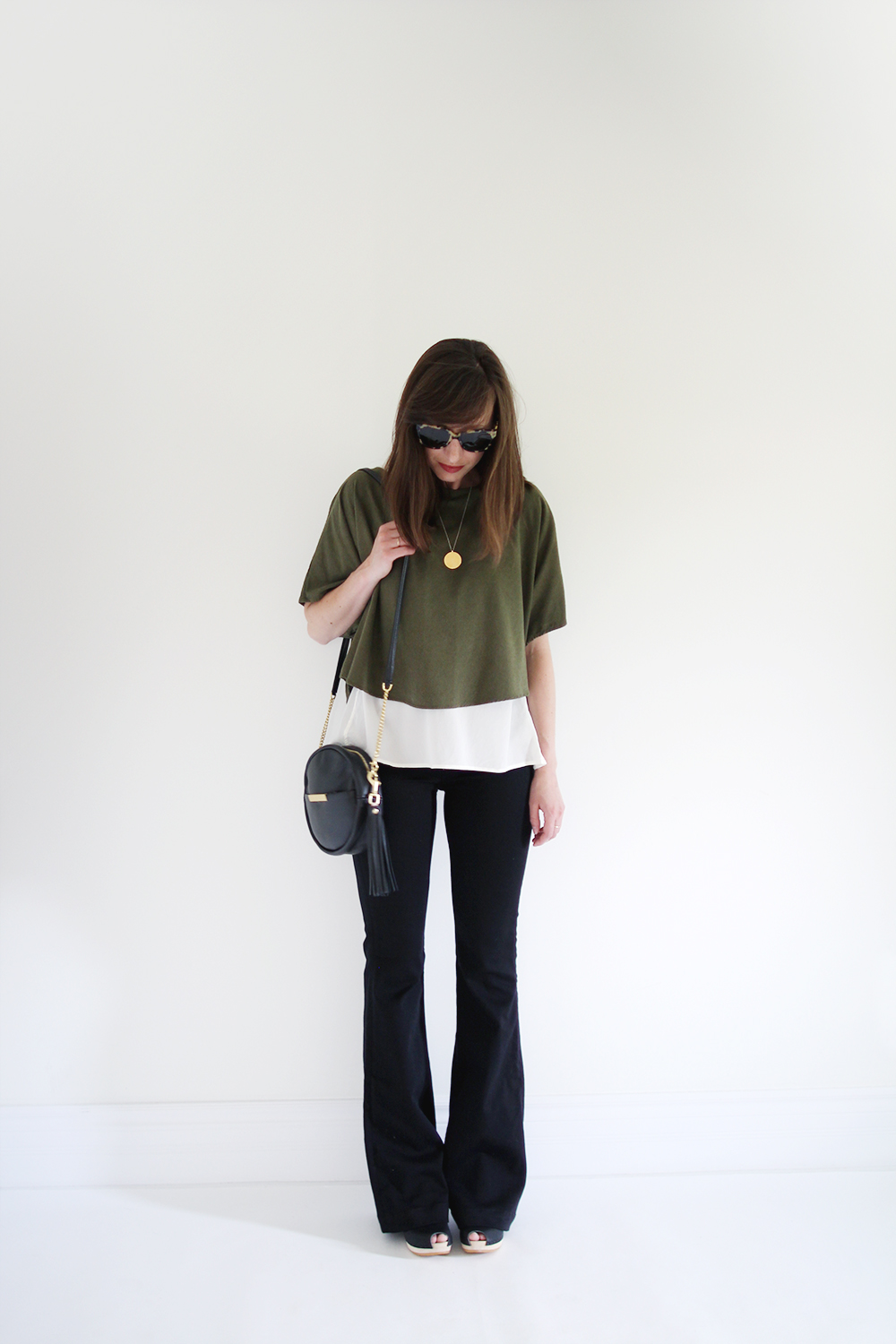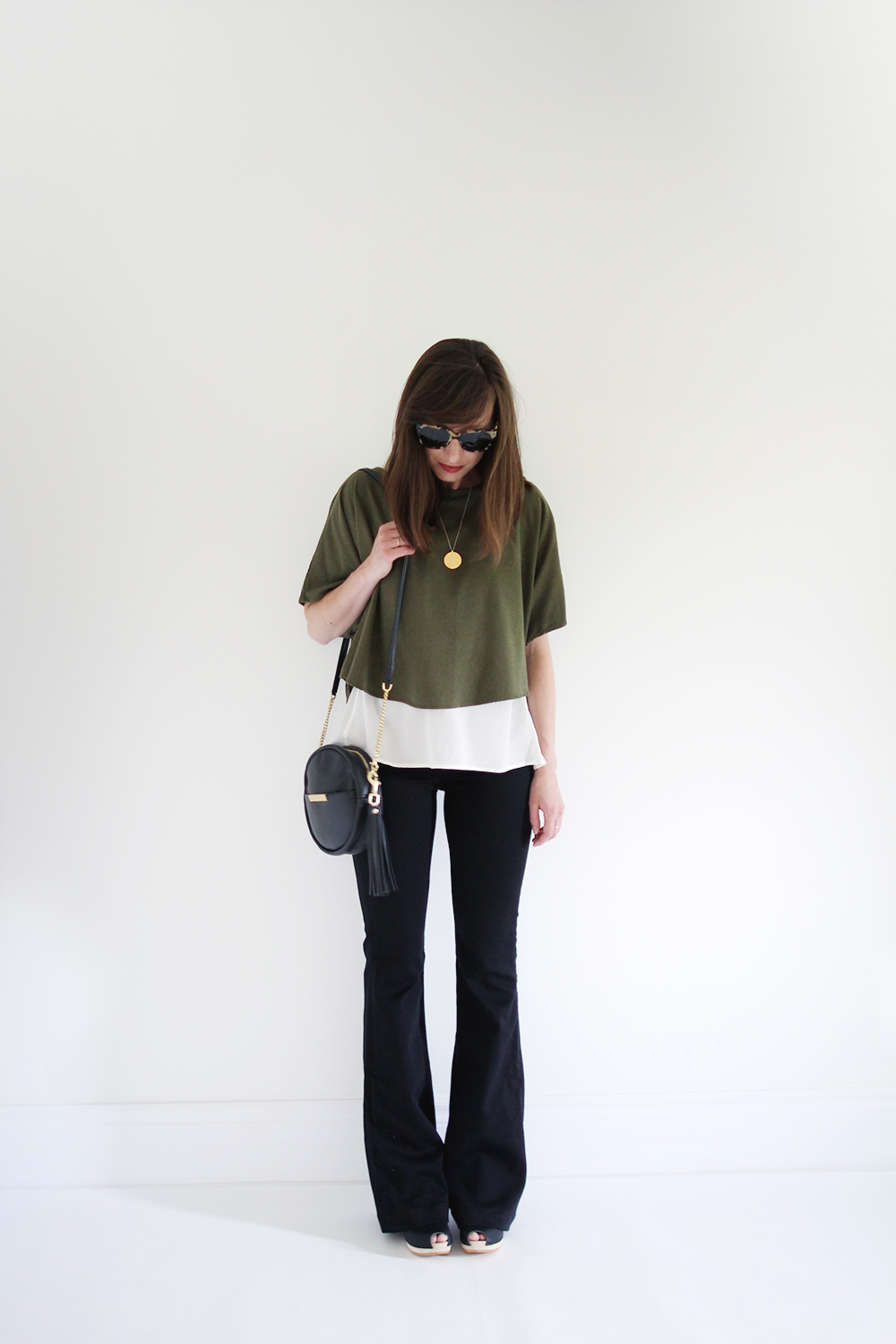 Flares | JBRAND (currently 20% OFF) | Perfect high waist and balance between stretch and structure. Wearing a size 27 (I am usually a 26 or 27 in denim). Had them hemmed about 2″ to suit my 3″ clogs. Made in USA.
Top |c/0 Jamie + The Jones (available for pre-order) | Washes up great and the raw silk feels amazing. | Love this tunic option (on sale) and this elegant sleeveless tank by Eileen Fisher.
Tank | Everlane | My favourite layering staple. This one looks beautiful and here is a great lightweight option.
Clogs | BRYR Miranda Peep Toes | Still breaking these beauties in but I love them (review coming soon)! This pair that I've loved forever is 30% off now too.
Bag | Opelle x Style Bee Tam Tam | My go-to summer bag that's been perfect for every occasion. There are a couple left in both black and rocher!
Necklace | c/o Young Frankk | Easily one of my favourite pieces by one of my favourite jewelry designers. The delicate chain paired with the large circle pendant makes it the perfect minimal statement for any look.
Rings | c/o Everli | In love with my new ring in 10k yellow gold and the heartfelt meaning behind it truly resonated with me.
Sunglasses | Warby Parker | I love these marzipan tortoise frames but they run super wide.
---
* This post is not sponsored or affiliated with ShopBop in any way. All opinions are my own.