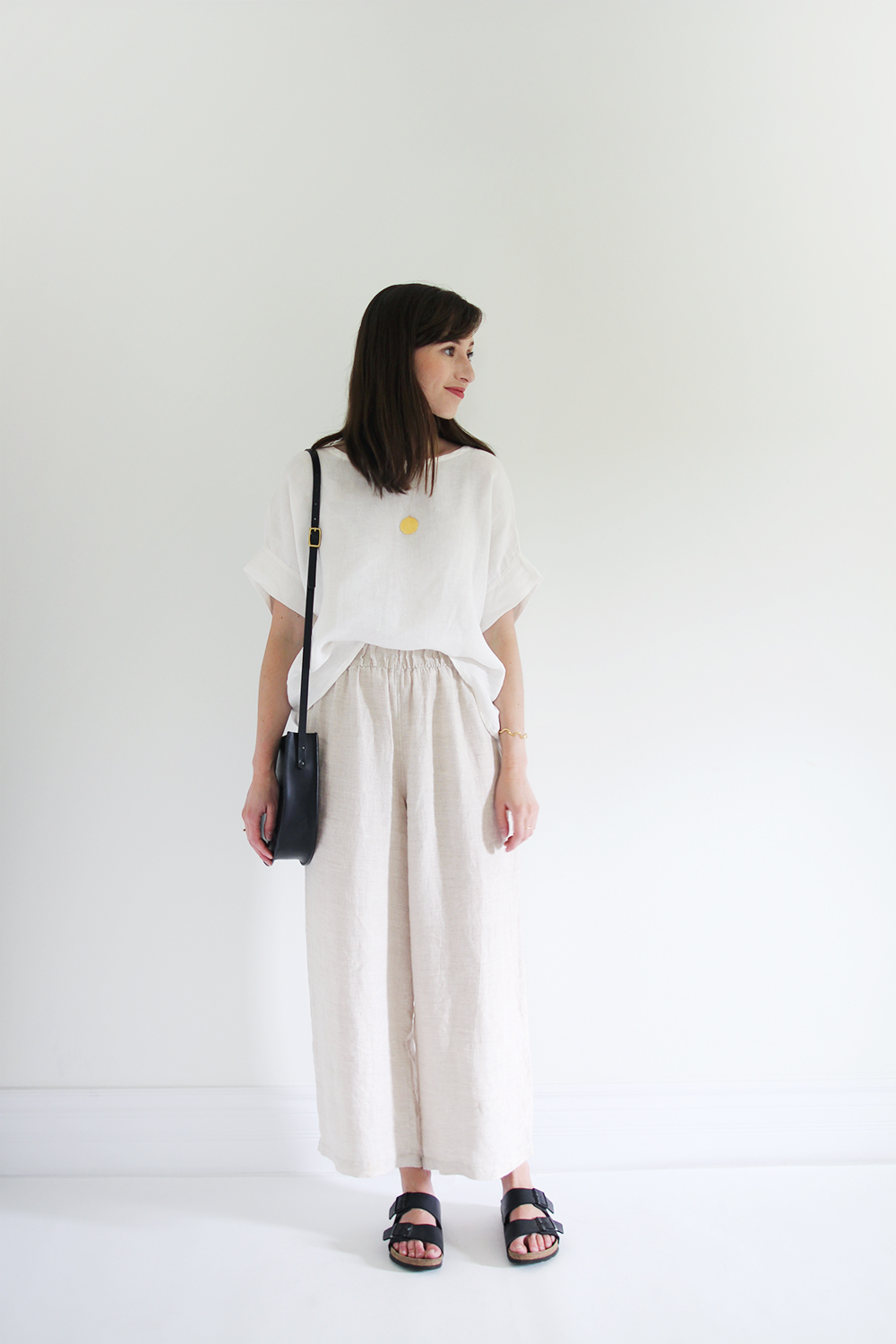 Remember Monday's post, when I said this was my current uniform? Well, I wasn't kidding! This is just a lighter, airier version of that look with the same concept in mind. This combination happens to be a particular favourite because the fabrics are so ridiculously soft and the palette is a little bit more light and fresh for hot summer days. I'm in Paris at the moment, probably wearing this very outfit, which is ideal for exploring the streets, taking in the sights and chowing down on way too many croissants and macarons. All hail the elastic waistband!
I bought this top and these pants from Elizabeth Suzann's Signature Collection last year, when she was using a lighter-weight linen than she is now. Both weights are gorgeous but I must admit the lighter one is slightly more heat-wave friendly and feels like a dream on the skin. I also love how the linen drapes so fluidly for front tucks in particular. But no matter what material Elizabeth Suzann chooses the Georgia Tee and Florence Pant are going to be staples in my closet for years and years to come.
Have you picked up a pair of wide-leg linen pants yet? They're a total closet game-changer!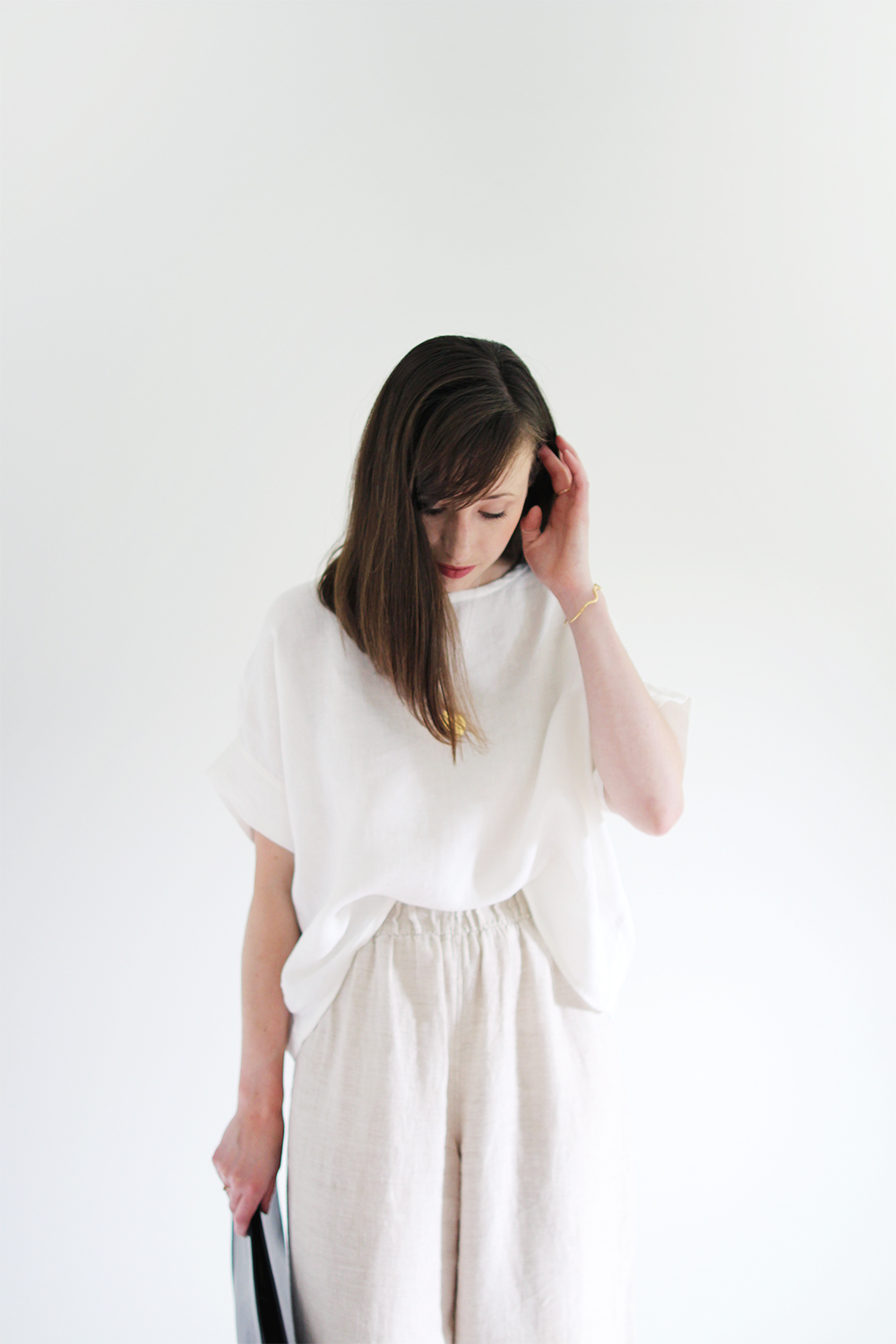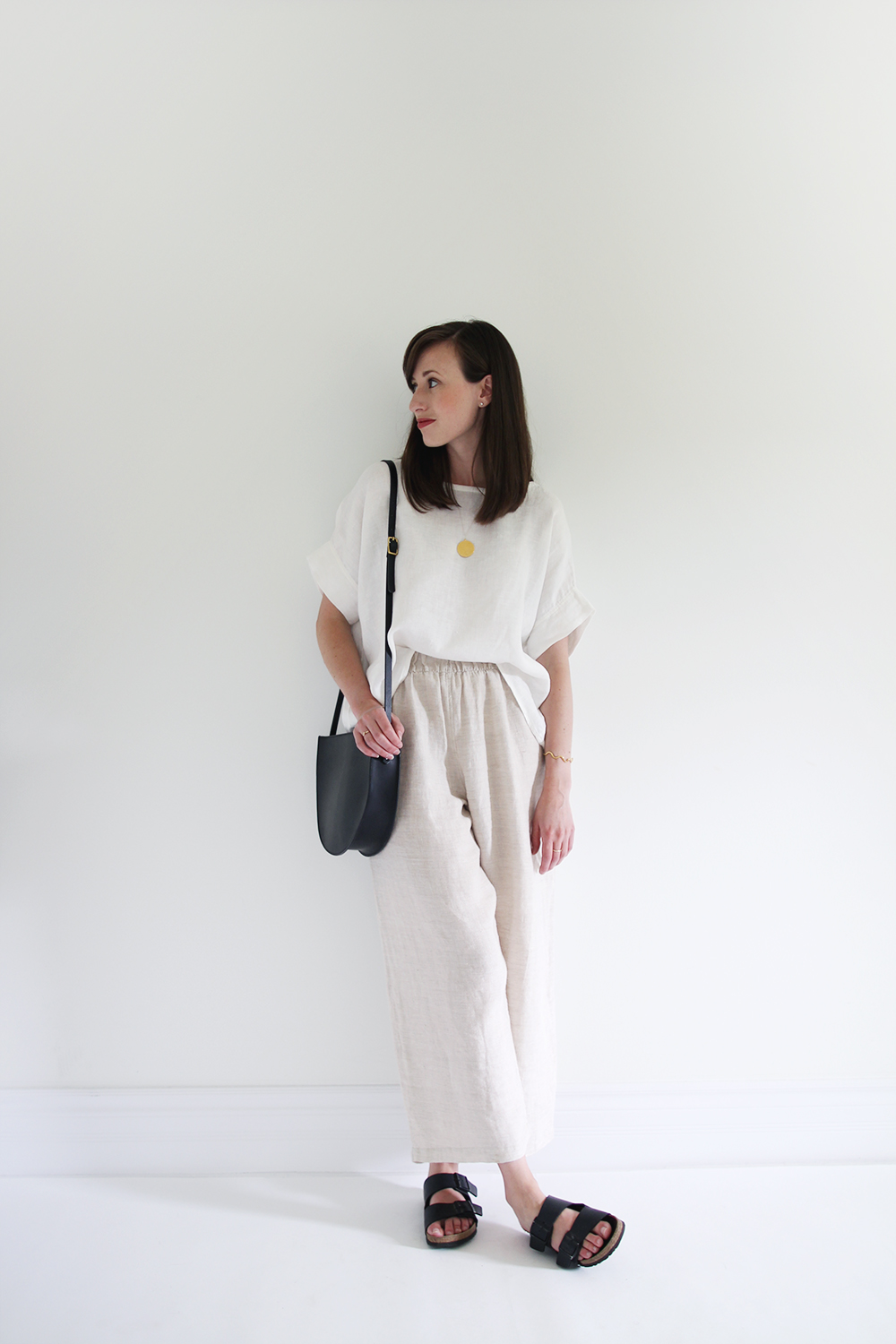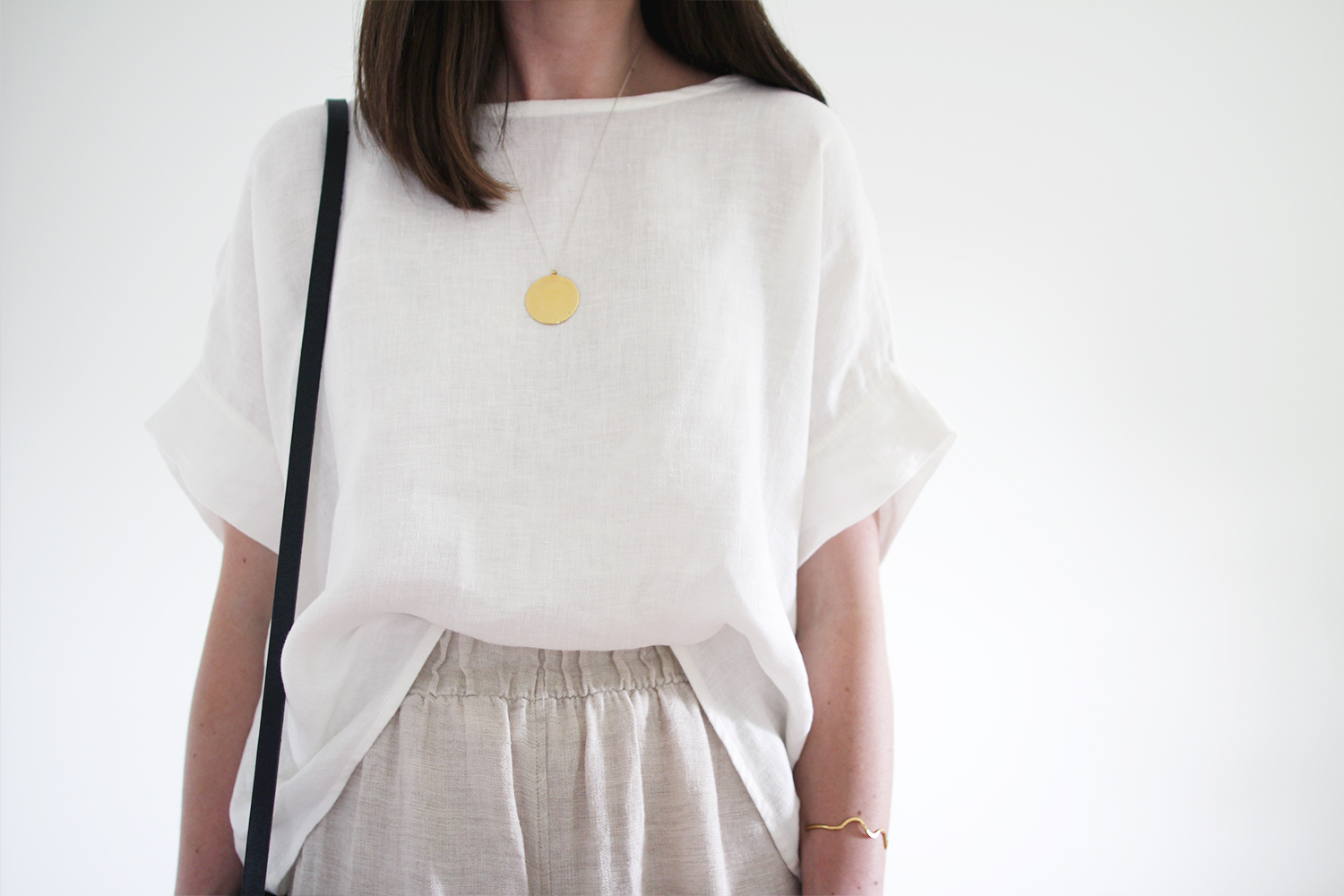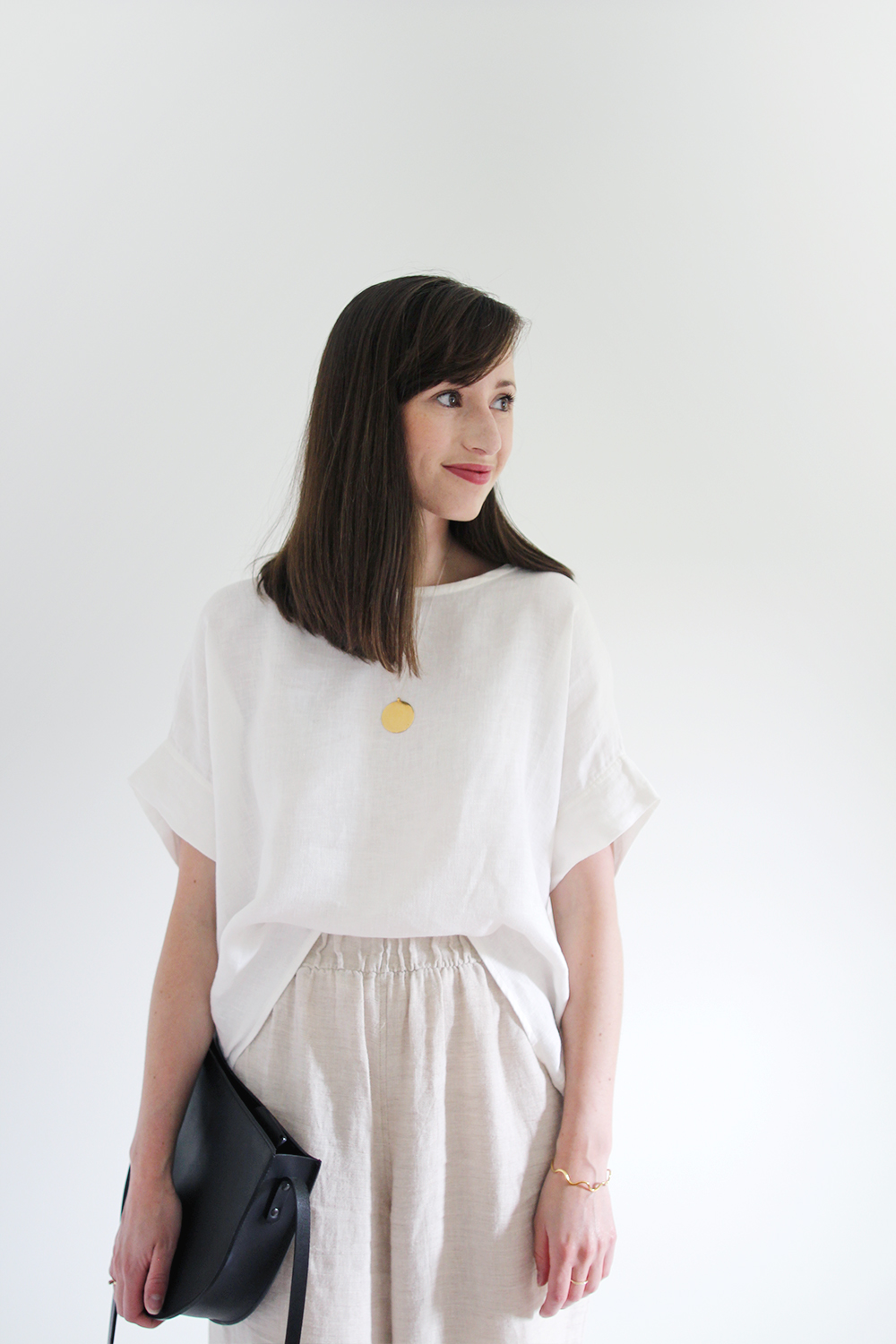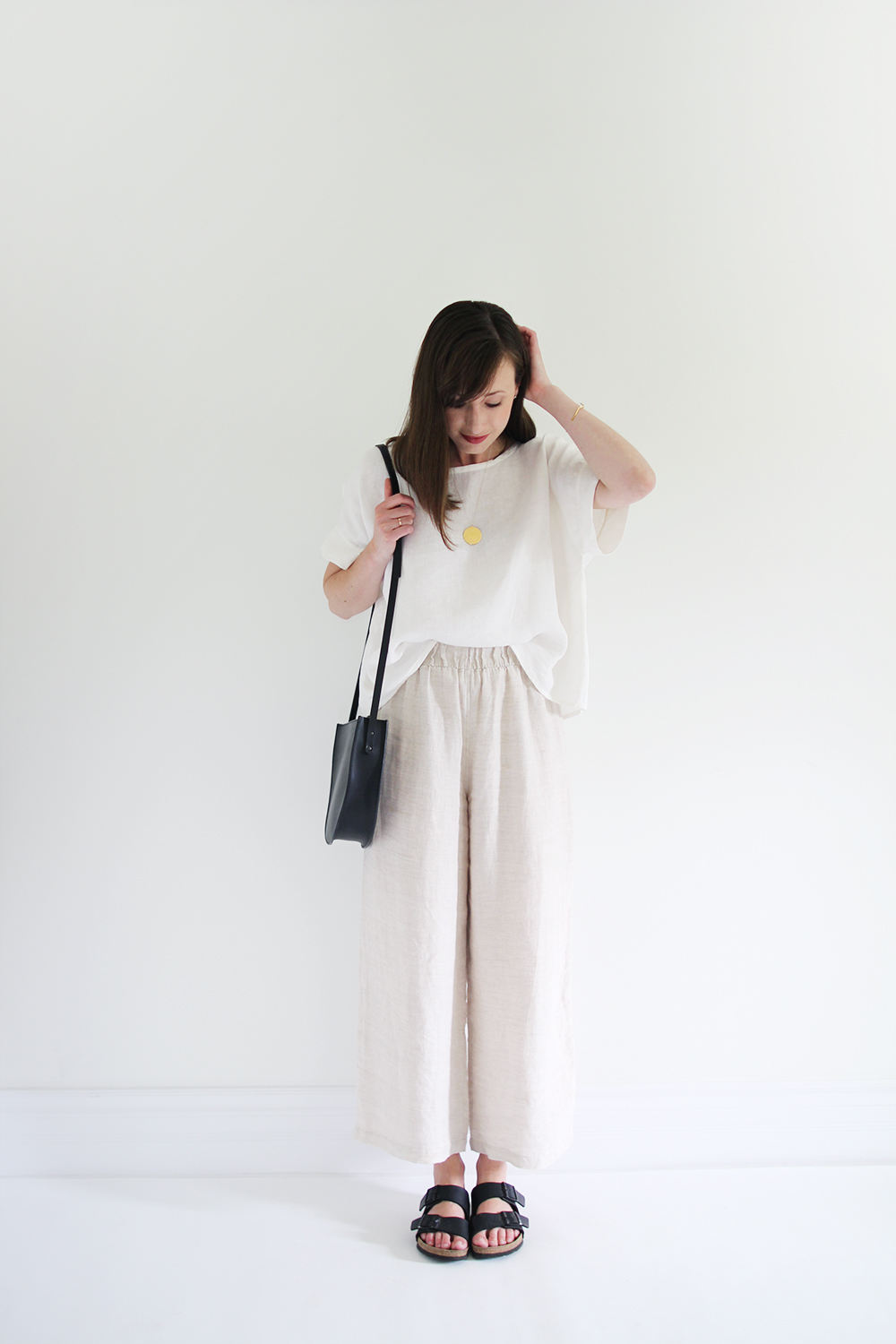 ---
Georgia Tee by Elizabeth Suzann | I love this simple white tunic and this great lightweight linen version that's very similar to the Georgia. This Ace & Jig top is in my cart waiting patiently for a moment of weakness. This cotton tee by Wilt is another good slinky option for the sweltering summer ahead.
Florence Pant by Elizabeth Suzann | These are a slightly slimmer, organic linen pair on mega sale and these are a linen Tencel blend that looks glorious! The Black Crane carpenter pants are another cult fave.
Birkenstock Sandals (made in Germany) | I've also been eyeing these black beauties and these white babes all season!
Eloise bag by The Stowe (On Sale!!) | This is a cylindrical fave and this one is incredible.
Cuff and Necklace c/o Young Frankk | Loving the latest Maslo collection too (all USA handmade and under $60)!
---

---