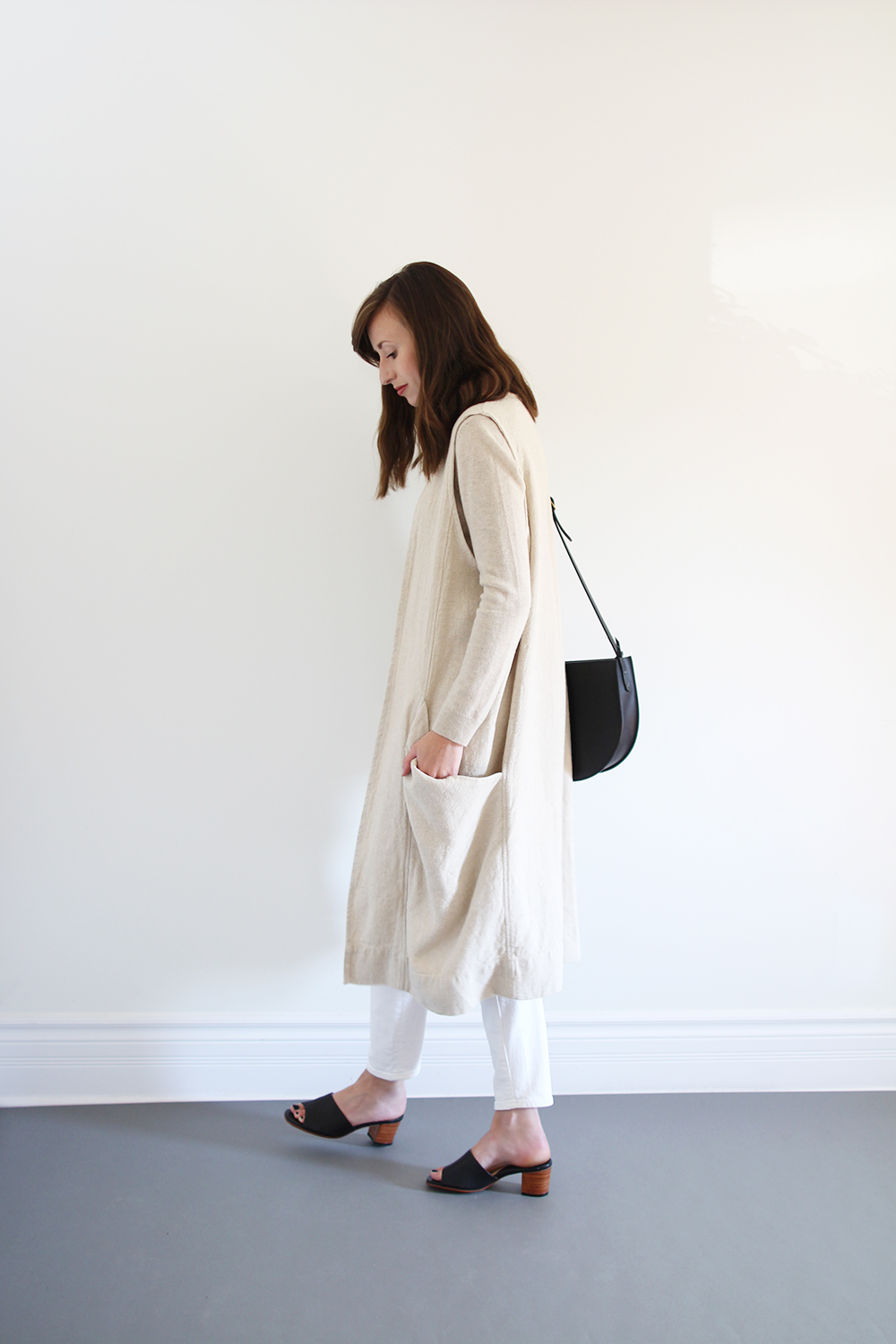 First of all, Happy Friday! I know it was a short week but man am I glad to see the end of it! 
Now, let's talk briefly about how some pieces unexpectedly turn into closet heroes.
The first of two heroes in this look are these mules, the Elizabeth Slide from Nisolo, to be specific. I lusted over them from afar for months but never pulled the trigger because I just wasn't sure how much wear I'd get out of them. When I had the opportunity to partner with Nisolo, I jumped at the chance to try them first hand. I swear, the moment I slipped them on that lust turned into love. Here's a few reasons why they're in heavy rotation right now:
FIT: They fit like a glove and my fear of them flying off as I walk has been put to rest, they seem to stay put very well. I usually wear a US 7 and have the 36 in these which is perfect. The leather is snug and sturdy but after just 1 wear it started to relax and meld more to my foot. I'll be wearing a proactive band-aid on my big toes to help avoid rubbing until they are fully worn in.
CRAFTSMANSHIP: These shoes are ridiculously well made. Nisolo takes great pride in all their production methods but particularly in the fact that their footwear is all handmade in Peru, where many of the best shoemakers have inherited and still practice traditional manufacturing techniques. This care and attention to detail is very evident in their finished product. More on that here. 
PRACTICALITY: I love that the heel and the toe have a black leather footbed because any shoe worn without socks is going to get dirty and when the footbed is light, it can get gross in a hurry. I also appreciate the block heel that gives you some extra height without making you walk like an idiot.
VIBE: They're the perfect elevated casual shoe to add a little elegance to a look. I also love the mix of black leather and brown wood as it keeps them from getting too serious the way an all black pair could.
I'm so glad the weather is denying the fact that Fall is closing in and I'm still able to wear these for a little while. They'll be broken in soon and if it gets cold, well, I'll just have to have them at the ready for Spring! Nisolo has so many beautiful footwear options (the Austin and the Ecuador are also on my 'one-day' list) and they just released a gorgeous Travel Collection which is really making my wanderlust flare up.
---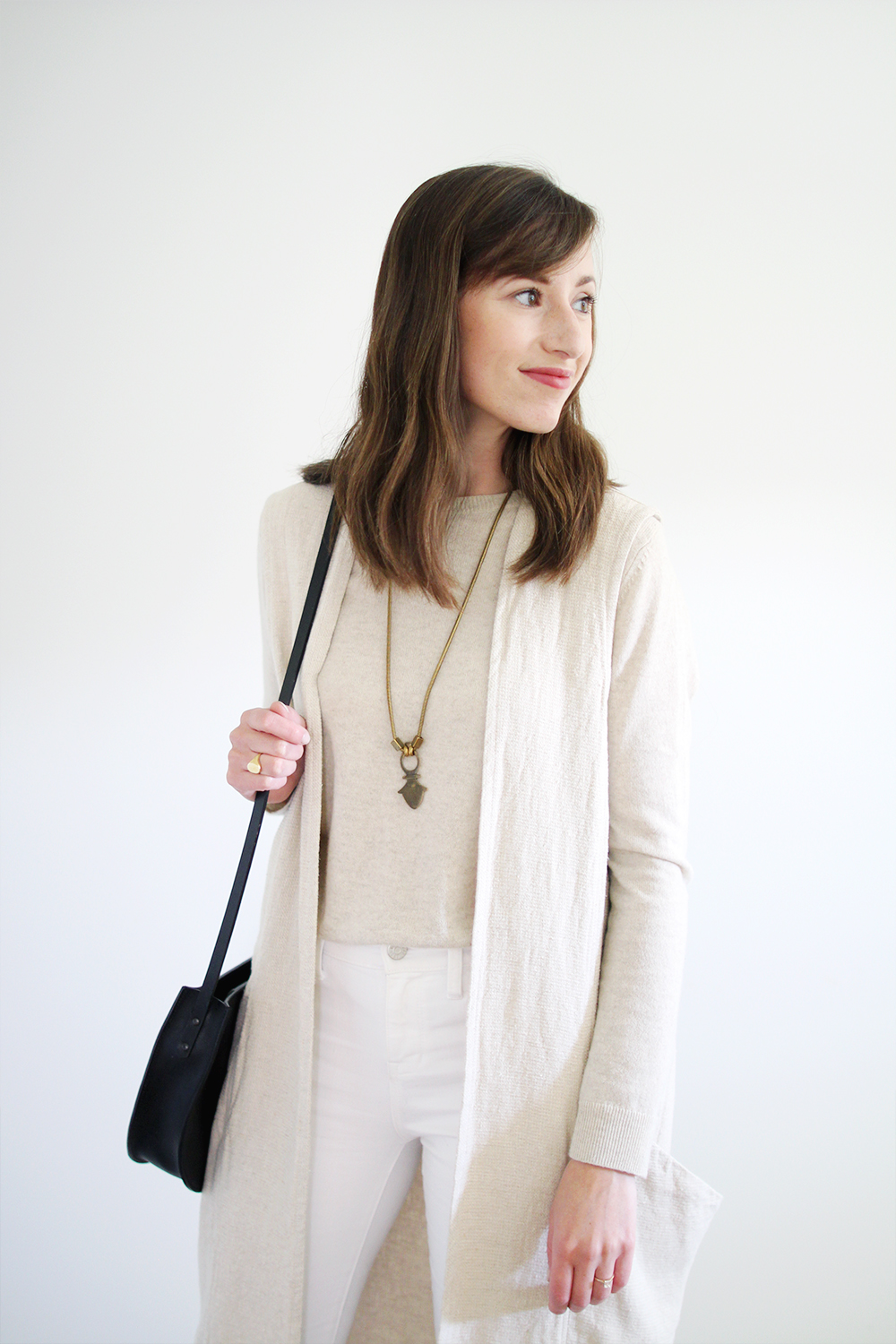 The next unexpected hero in this look is this Keaton Duster from none other than Elizabeth Suzann (my style spirit animal). Remember when I said it was one that got away, well, the stars aligned when a reader turned friend turned closet fairy godmother mentioned that she was looking to part with hers so I snapped it up!
I was initially drawn to this piece when the SS16 collection launched but shied away. Sometimes I chicken out when it comes to a style I've never tried before and I wasn't sure what I'd wear it with. Turns out I've been wearing it with EVERYTHING. Honestly, I've yet to find an outfit it doesn't make at least a little bit better. Here's a few quick reasons why:
Surprisingly flattering. I thought the extra bulk might be, well, bulky and yet it actually had the opposite effect and I feel instantly taller and somehow more elongated if that makes sense!?
 Perfect weight. It's still pretty toasty during the day here but the nights are notably cooler so it's the perfect layer to add to whatever I'm wearing to stay cozy without overheating.
Ultra neutral. I love that this fabric and this colour are just about a neutral as it gets. Flax pairs well with all the colours in my closet so I never have to think about whether or not it will 'go'. Who needs that stress anyway?
Maybe I'm delusional and I look like a crazy person. Don't know for sure, don't care at all, because I feel fabulous in it. If you've been on the fence about a vest/duster don't think about it anymore, go for it! They're a secret lean closet rockstar.
PS. Elizabeth Suzann's Cold Weather Collection launches October 4th so mark your calendars!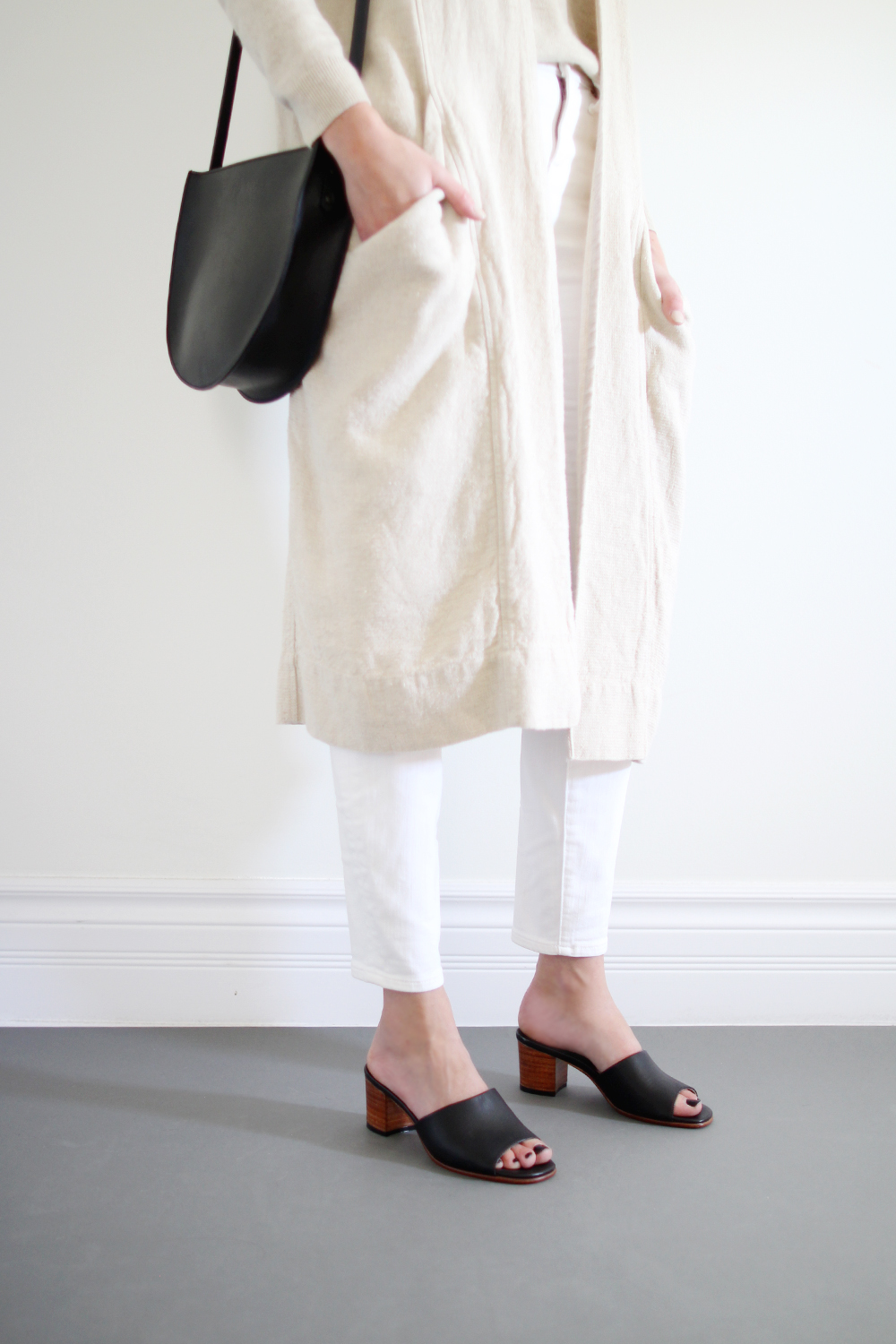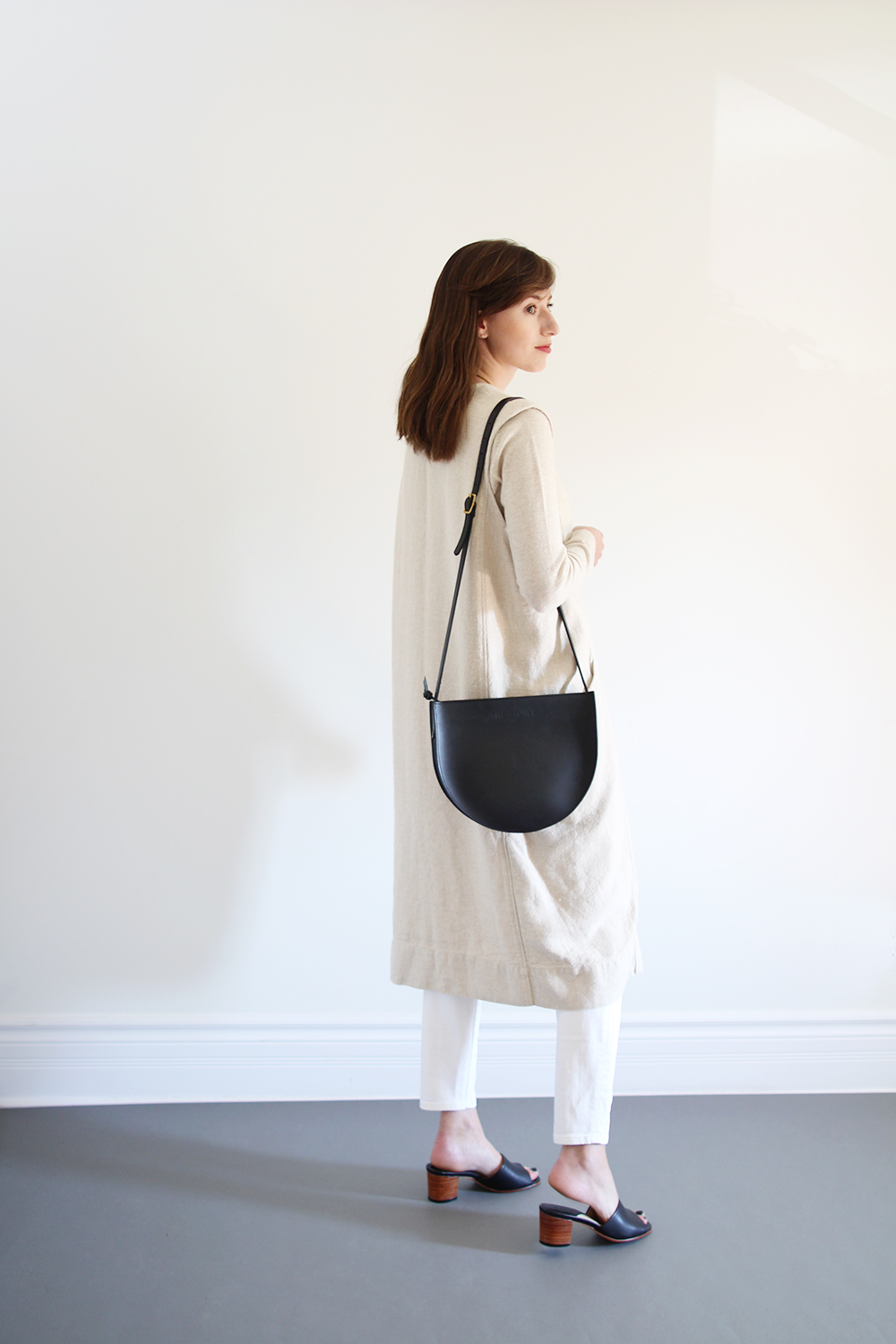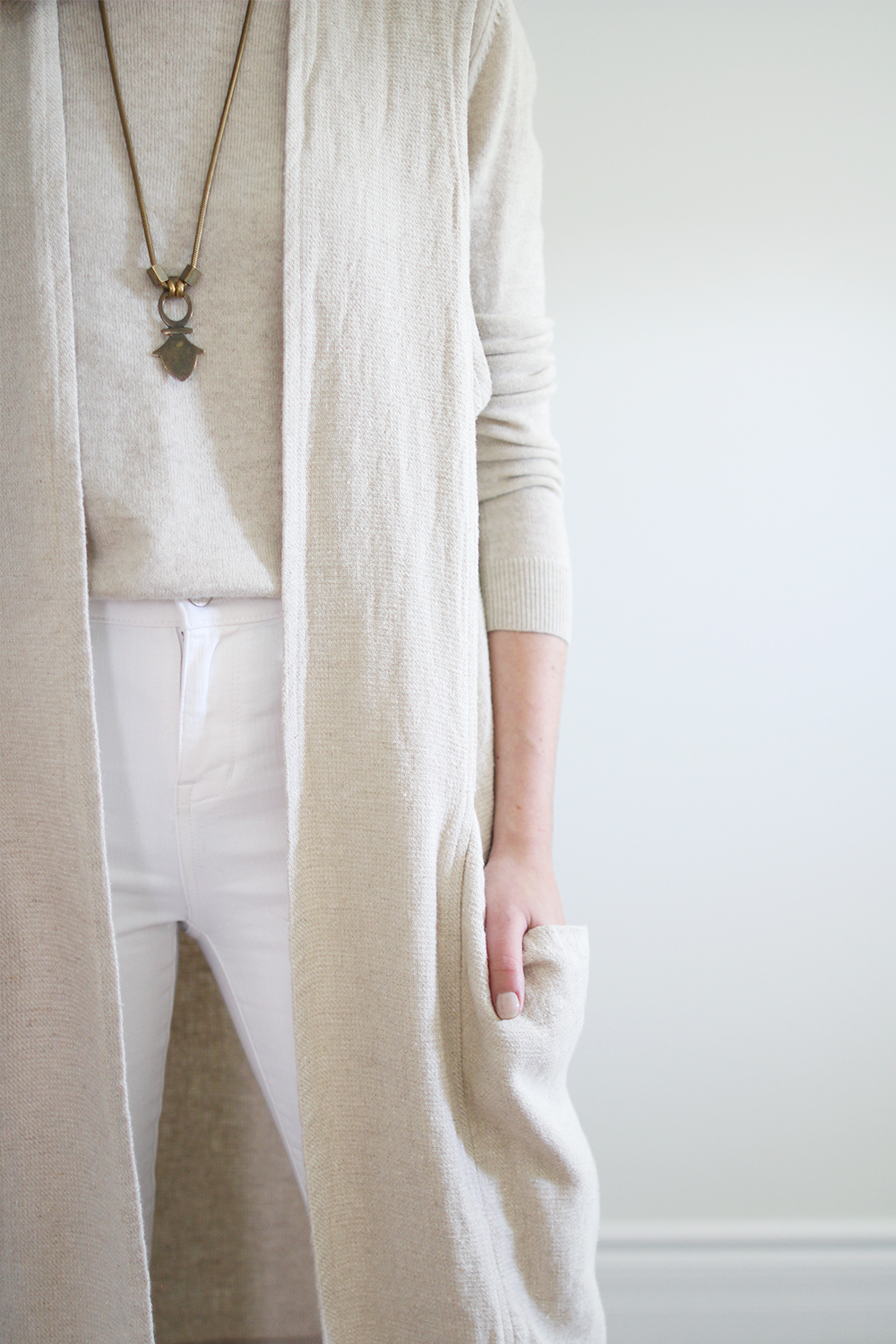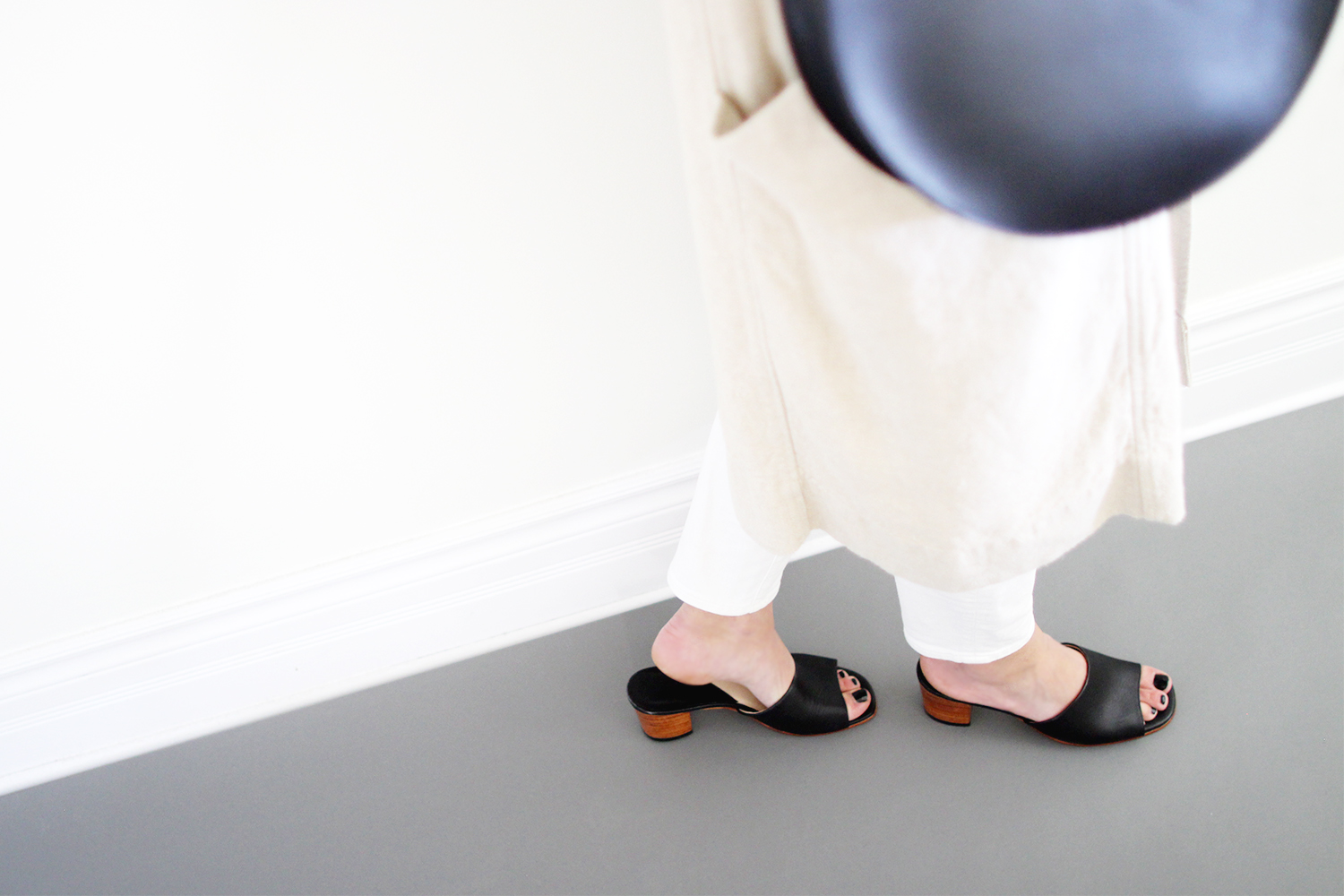 That's it for today folks! Wishing you all a wonderful weekend!
---
---

---
This post is in partnership with NISOLO and contains affiliate links. Thank you for supporting the brands that support Style Bee!