February is always a quick month and when you're away for a week of it, it goes by even quicker. I'm not terribly sad to see it go though. February is always notoriously cold in Ontario and this year was no exception. – 25 degrees celsius does not make for a fun time. At this point, I'm really ready for spring and can't wait for days warm enough to feel some sunshine on my face. But before I fast forward too far into the year, let's do what we do in these monthly vibes and take a brief look back at the most recent month gone by.
---
PRETTY THINGS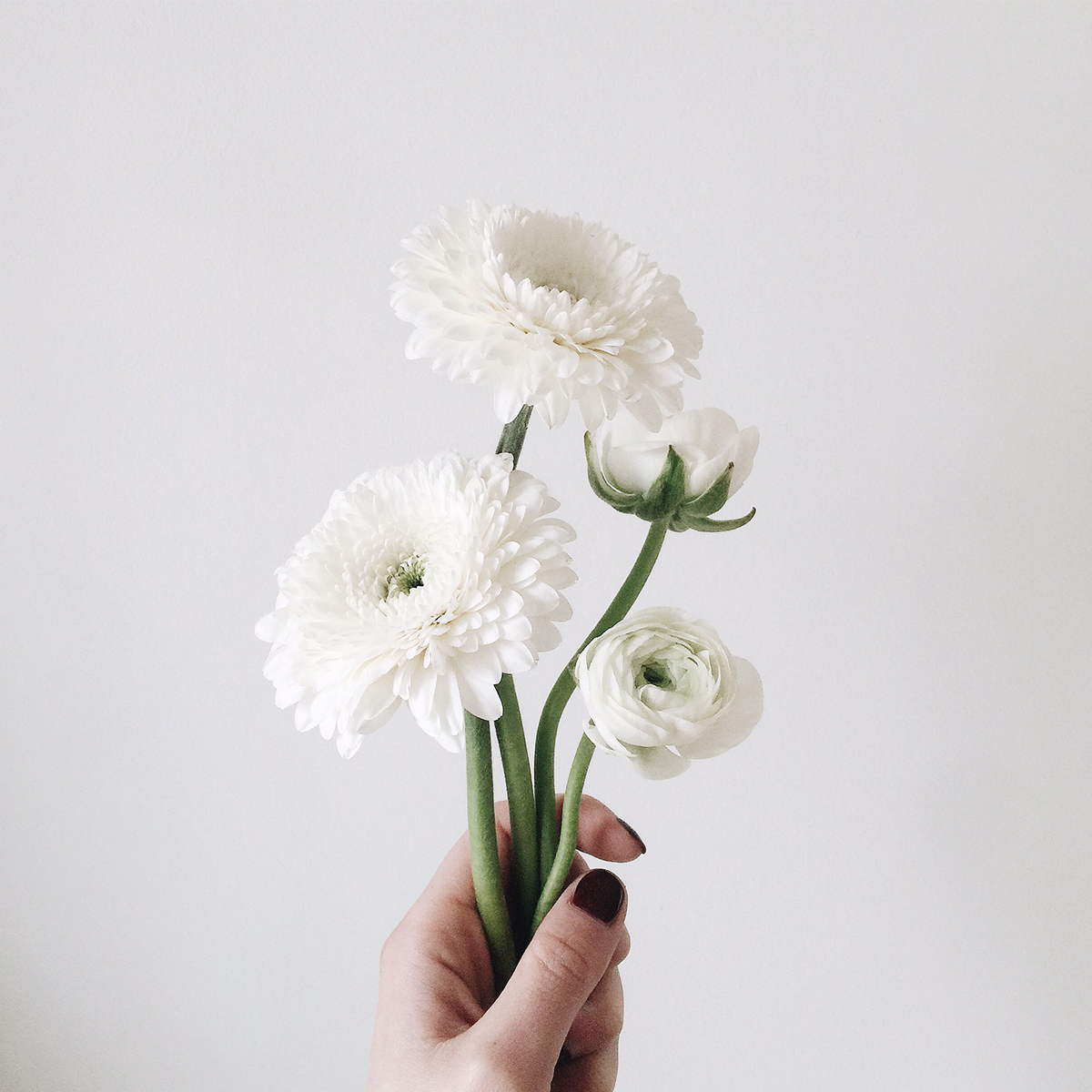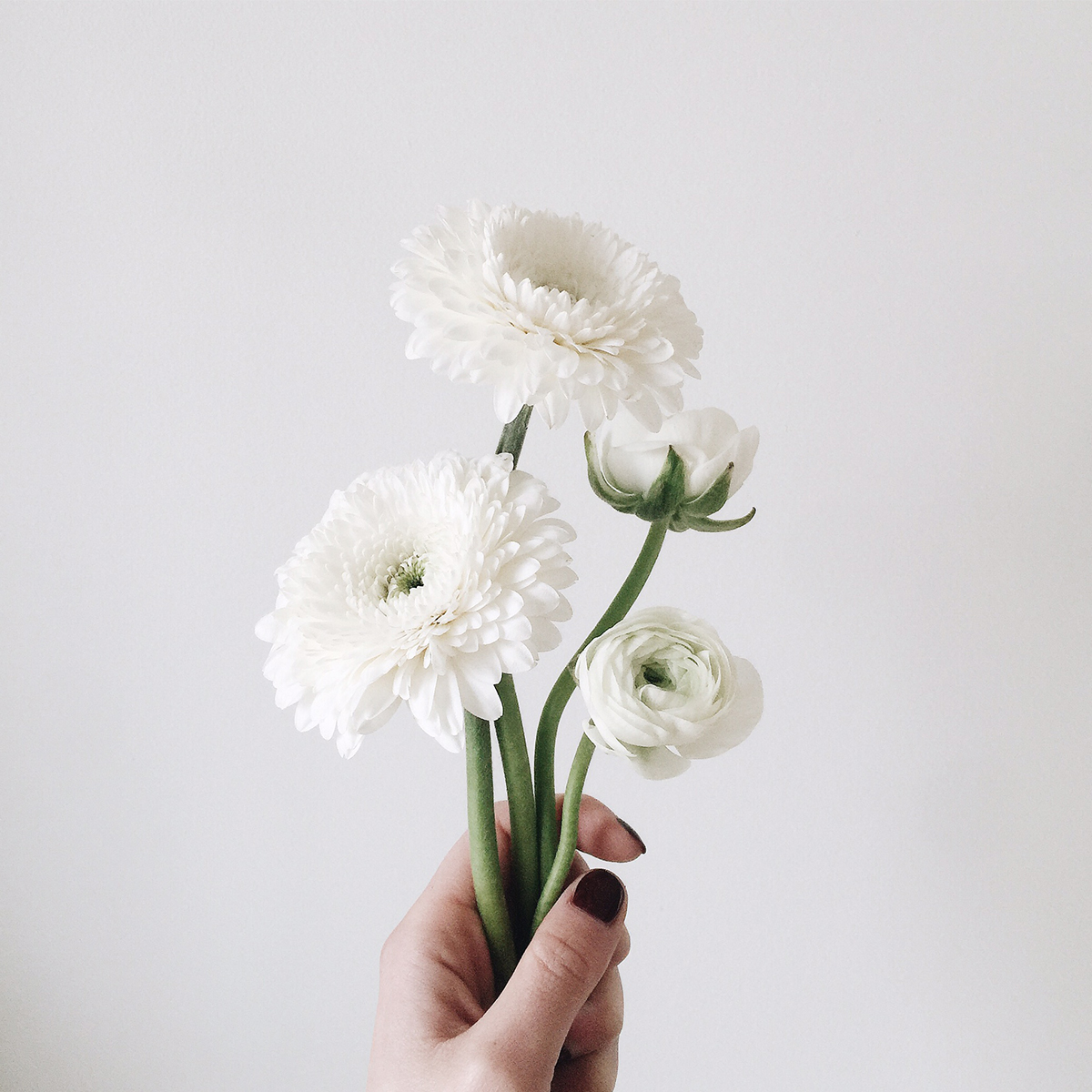 Spring flowers are starting to trickle into the flower shops more steadily now and I'm loving it! Having fresh flowers in the office is a necessary indulgence for me. Especially in these deep winter months. They make me feel so much better the moment I see them and I love watching how they open and change from day to day. My favourite flowers at the moment are white ranunculus. You can see them in the photo above (the small ones), they have the most amazing petals and last for a long time with fresh water. I also love how their stems curve around to help them reach the sunlight.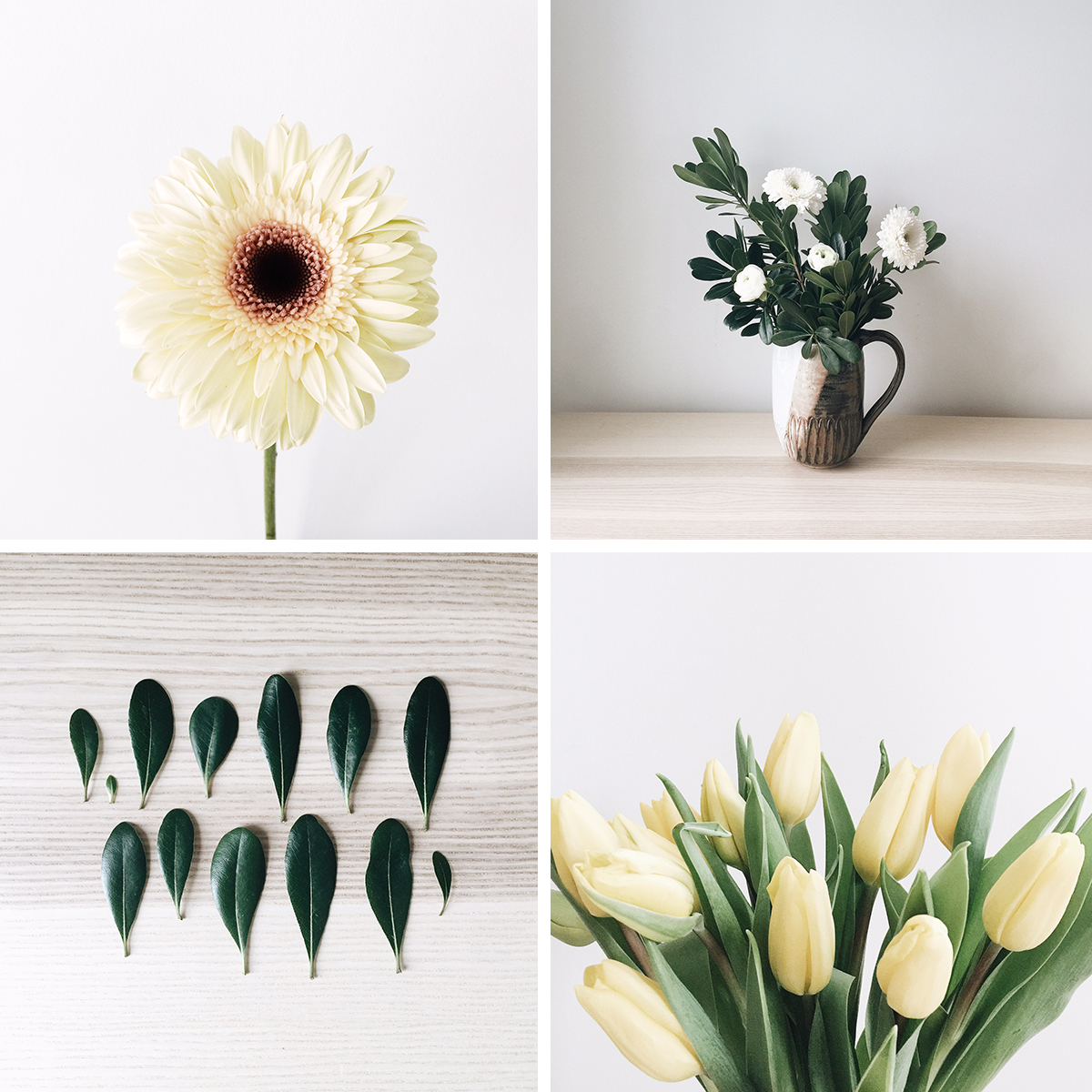 ---
VACAY
I know I've already talked about my Costa Rica trip and everything I packed at great length, but indulge me for one last time as I share a few extra photos from the trip. It really was an amazing getaway and made such a difference in our winter stamina. If we can afford it, I'd love to plan a warm vacation every February from now on.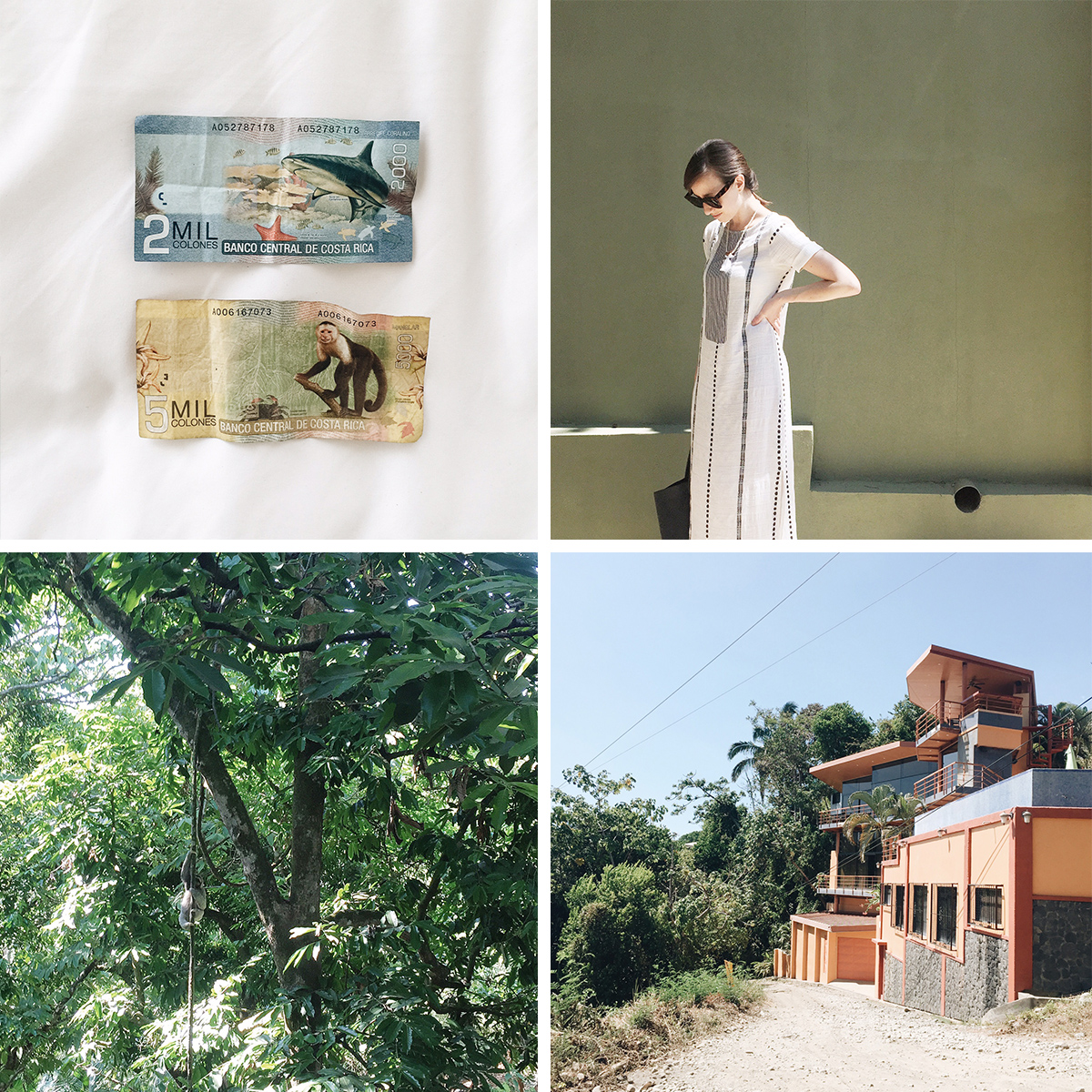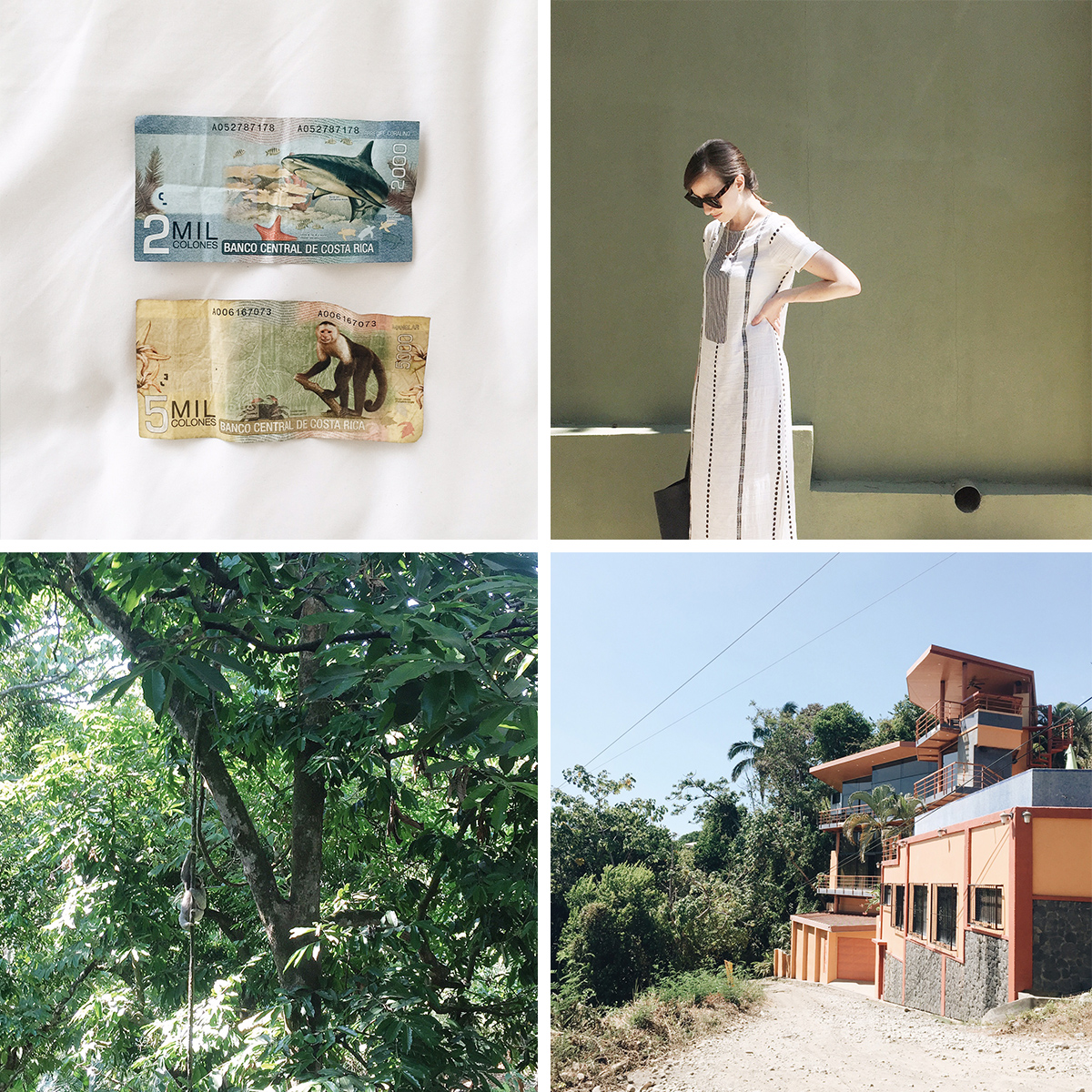 1 | How cool is the Costa Rican money? It's also pretty fun to say you have 7 million colones.
2 | This outfit somehow escaped both the blog and instagram but this Ace & Jig dress is one of my all time favourites.
3 | We spotted this adorable sloth from the patio where we stopped for lunch one day. He slowly climbed down the vine, then stopped and climbed back up and took a nap. Tough life.
4 | This crazy structure was just up from the villa we stayed at. Would have loved to go in and check out the epic view from those balconies.
---
 50 PIECE CLOSET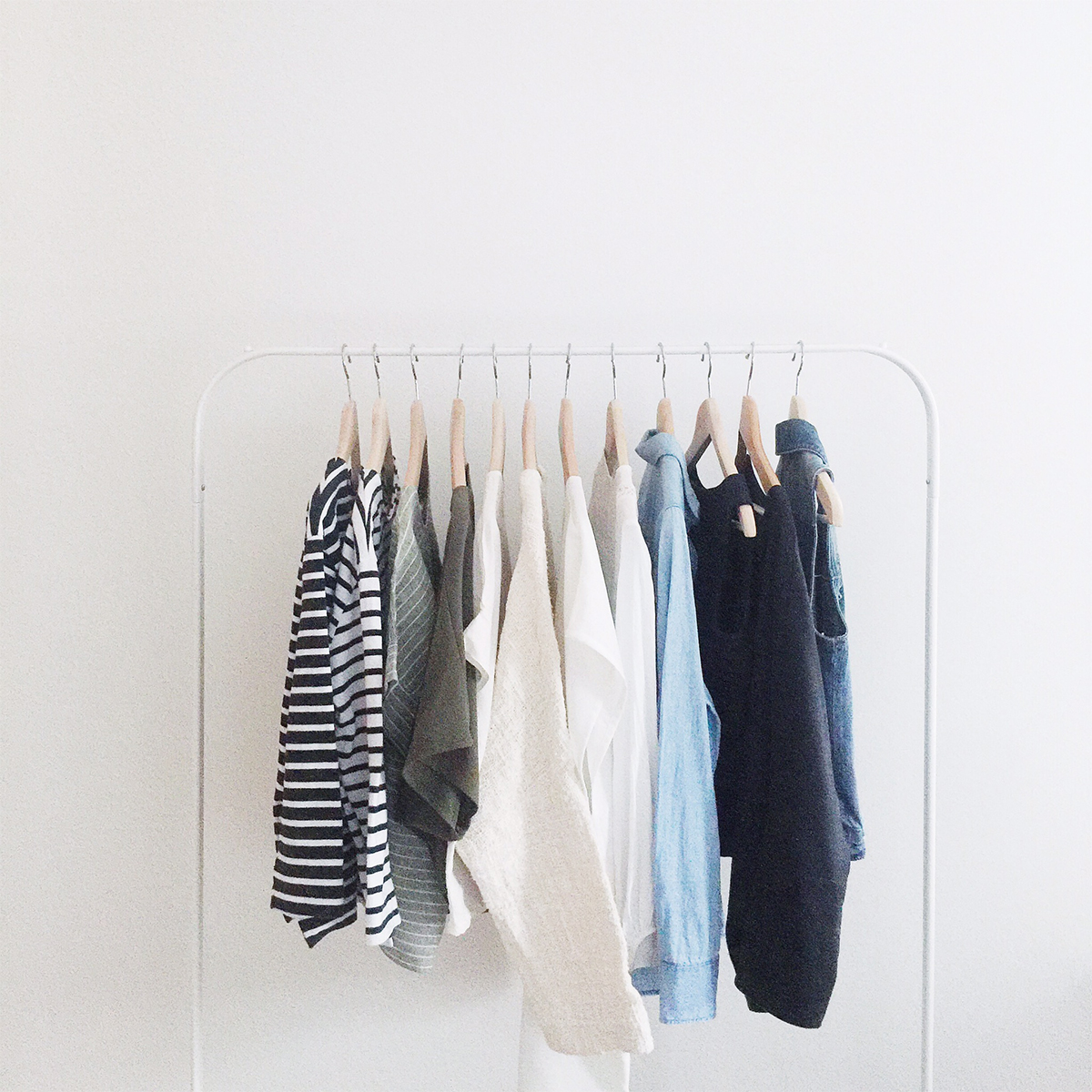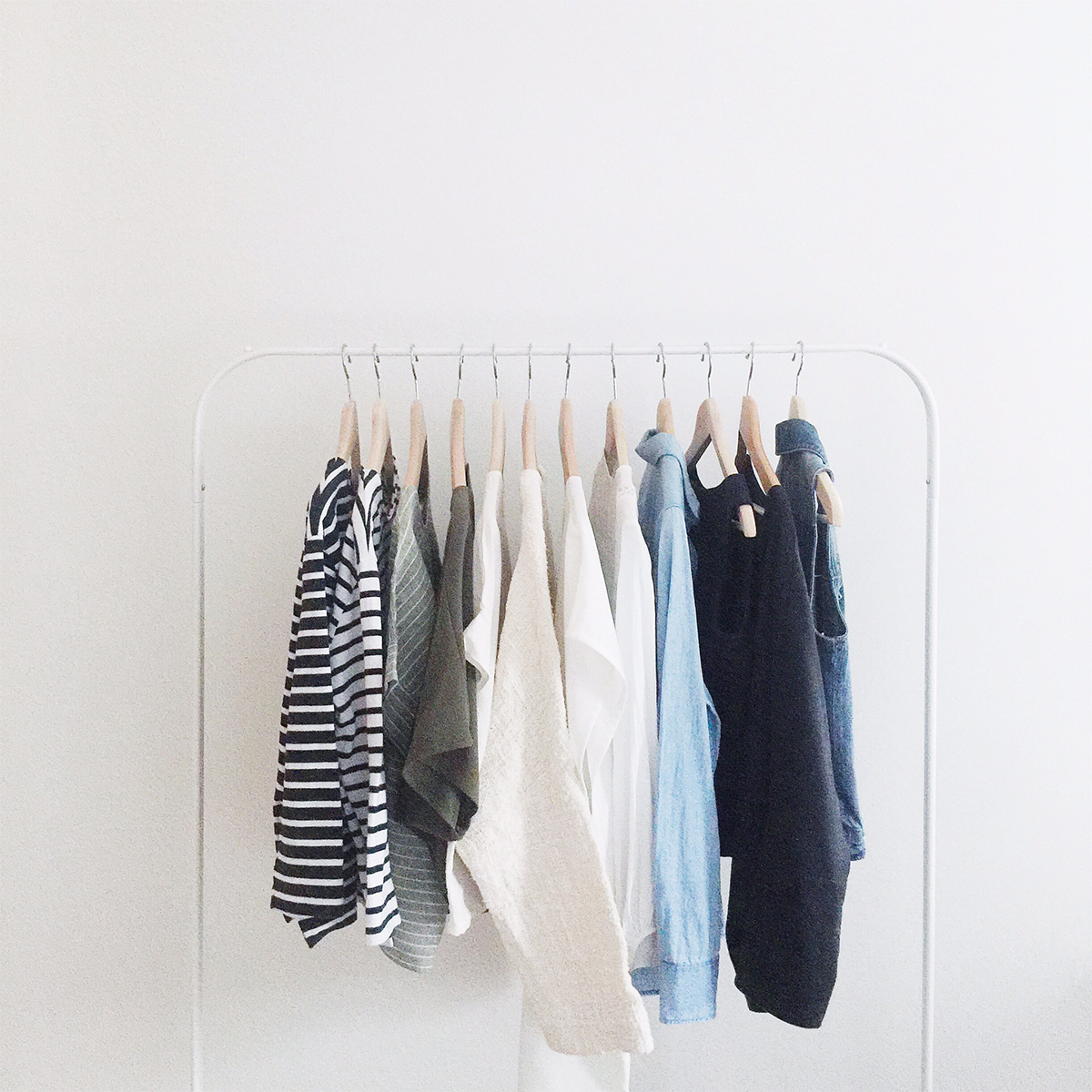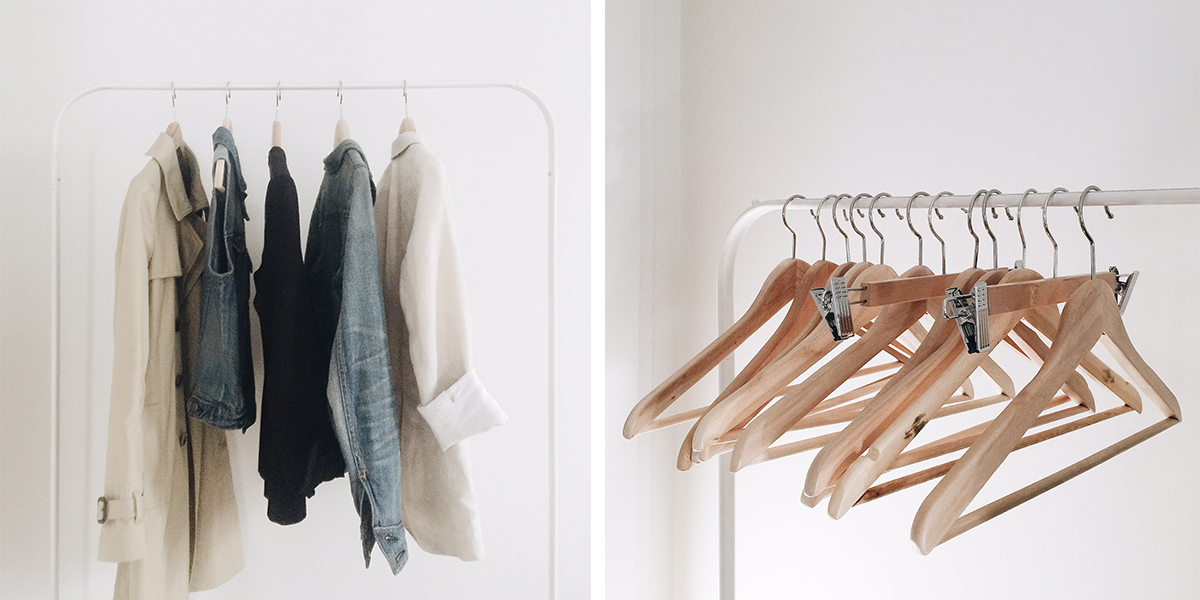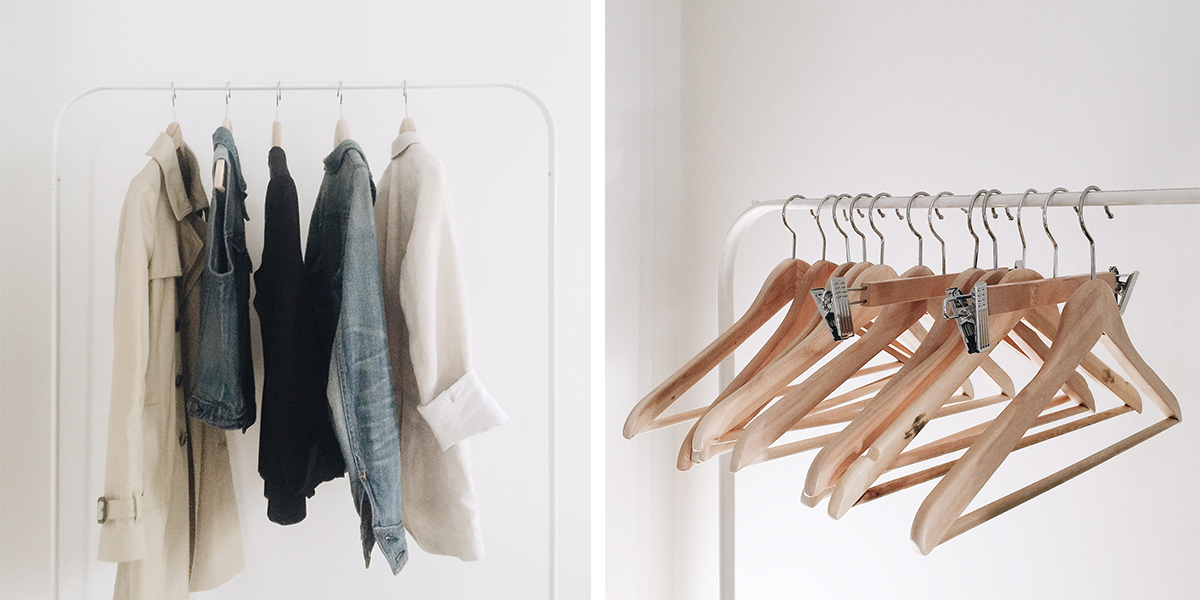 I can't thank you enough for the positive feedback and support so many of you showed with my 50 Piece Closet post, a part of my 2016 Closet Mission. I put my all into this blog and hearing that people have been inspired or encouraged in some way by what I've shared means that absolute world to me. I know it's just clothes and fashion certainly isn't everything in life but it's more about empowering ourselves to feel our best and step confidently into the world each day. If having a closet you love can help that happen, then why deny it? On Friday I'll be sharing why I've decided to focus my shopping on independent designers, boutiques and brands who are creating beautiful clothes in a responsible way. Stay tuned!
---
DOBBY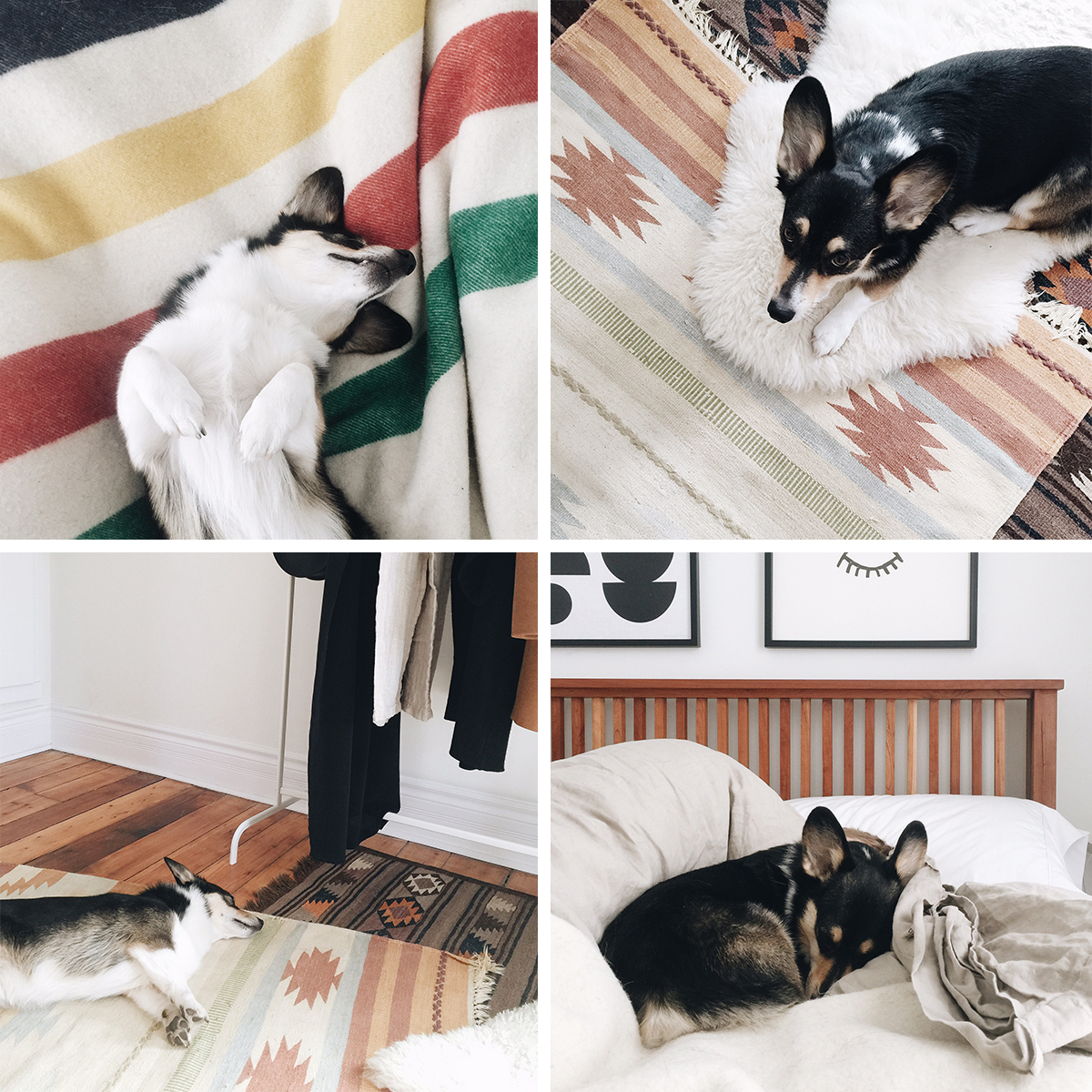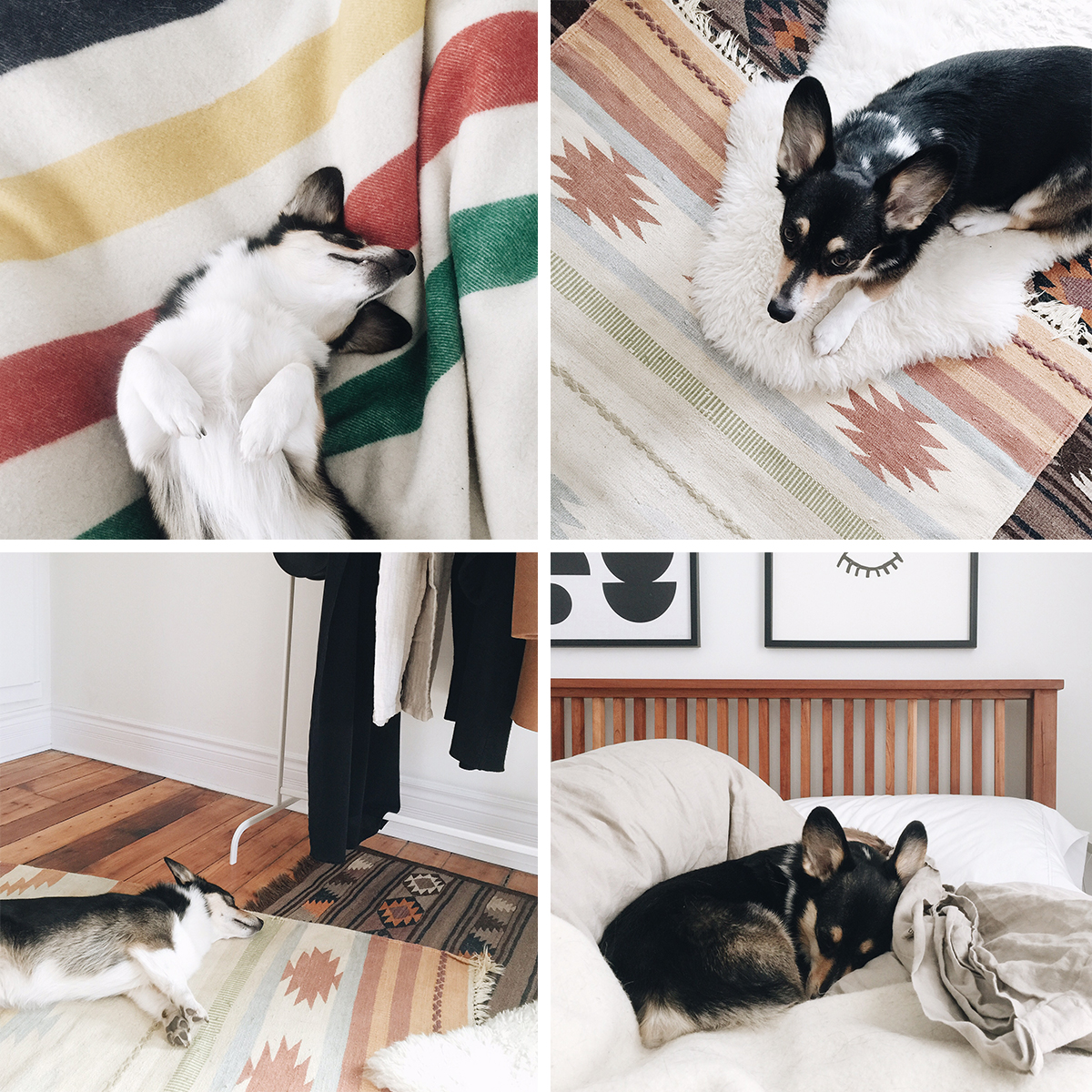 Here's a few of the snaps I got of Dobby this month. He's obviously got it pretty rough as far as luxury goes. He was the cuddliest little piglet when we got back from our trip and we loved it up. He's currently sitting behind me in the office as I type this. Such a perfect buddy.
---
STYLE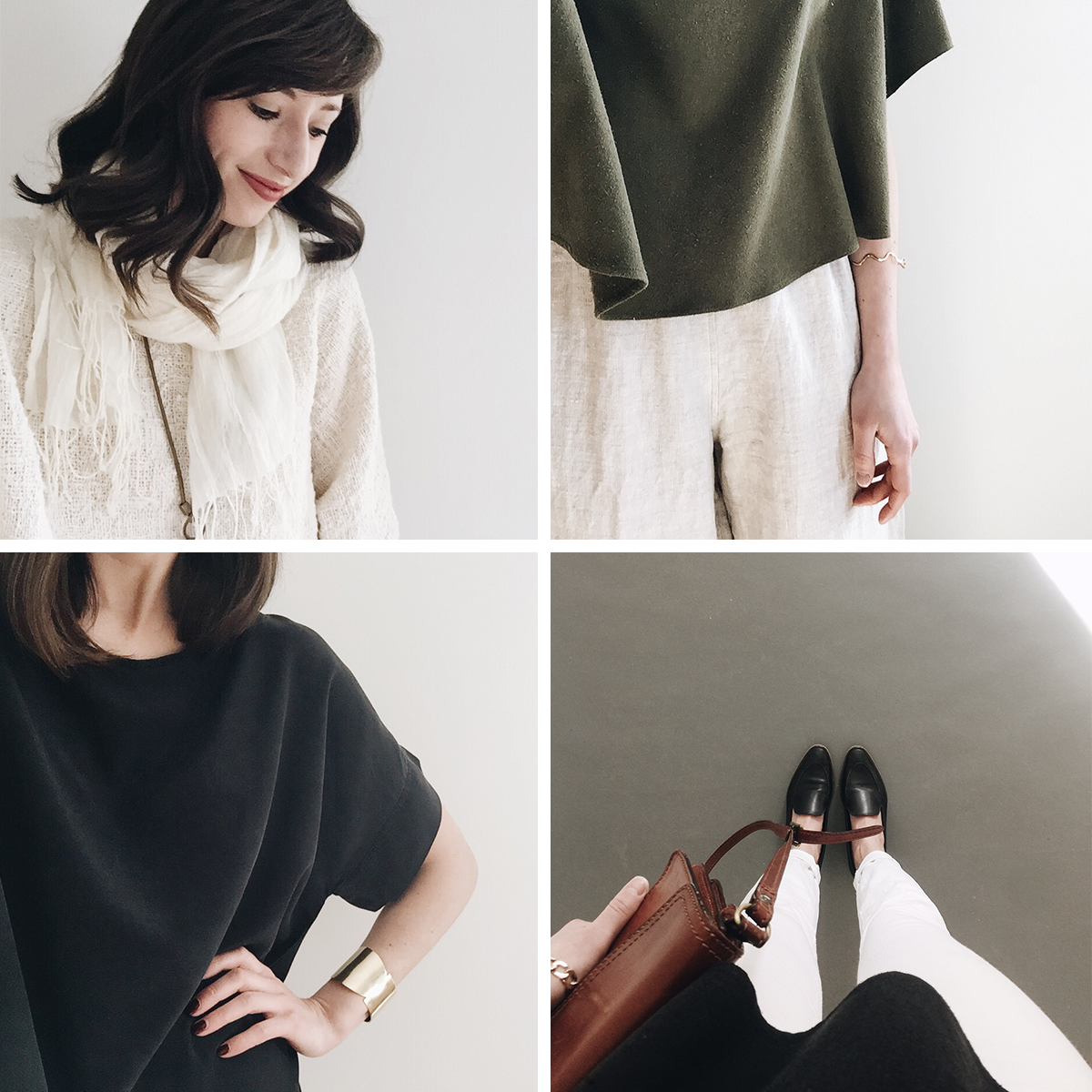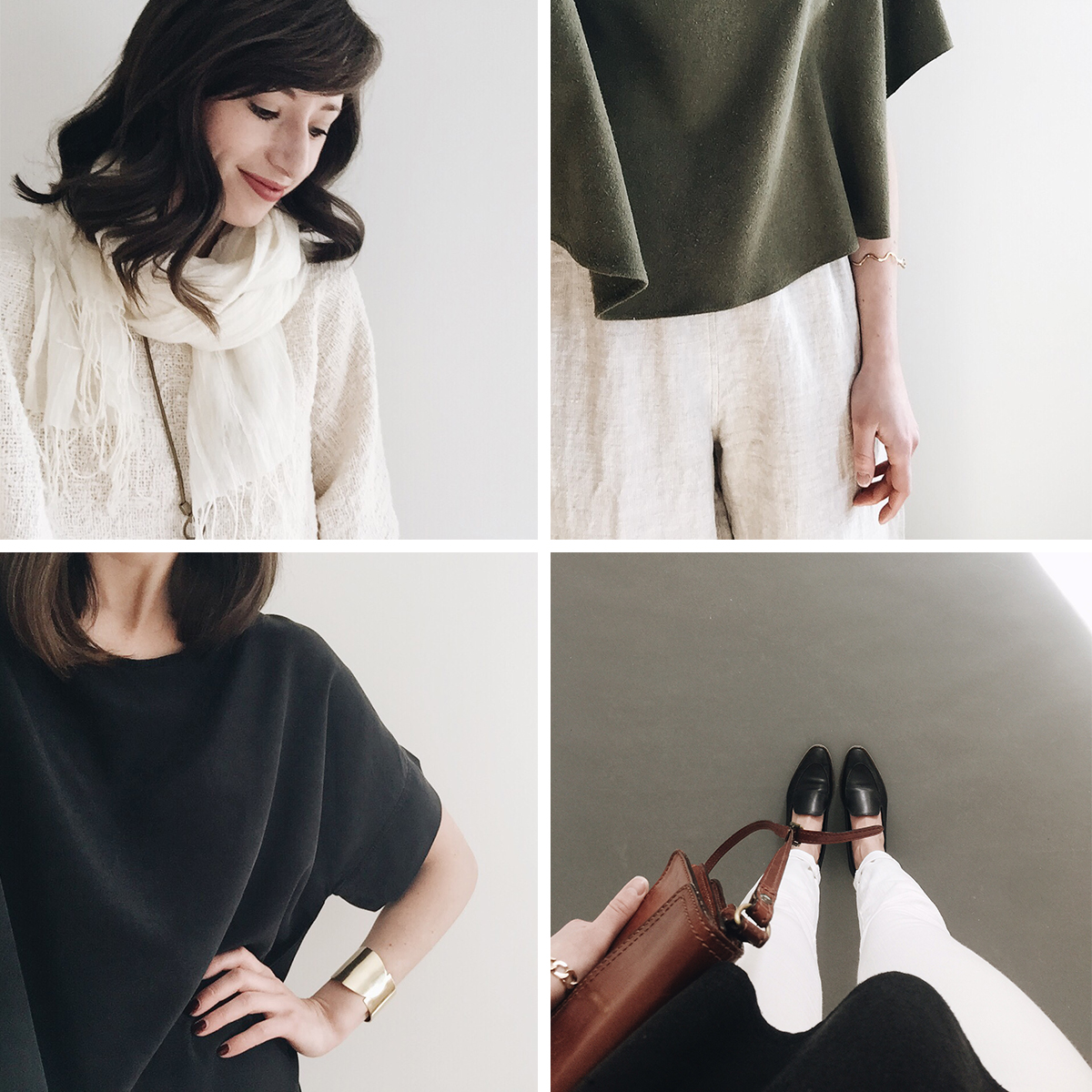 This month my style has been all about simplicity and texture. I find the more I focus on finding high-quality fabrics and beautiful fits the better I feel, which is obviously no surprise. These linen culottes are my favourite pants ever. These three pieces from Jamie + The Jones have injected my spring closet with some serious gems and I'm 100% desperate to wear this Miranda Bennett dress again soon. I've also got my eye on a few spring/summer items which I'll be sharing next week.
Public service announcement time! ShopBop is having a great spring sale right now and I decided to share my 12  favourite items that are made in the US or responsibly produced elsewhere, such as India and Greece. Of course Ace & Jig and Clare Vivier are on the list but there are some great staples like a striped tee, simple sandals and new everyday denim. Use the code BIGEVENT16 for up to 25% off (which almost makes up for our lousy loonie!).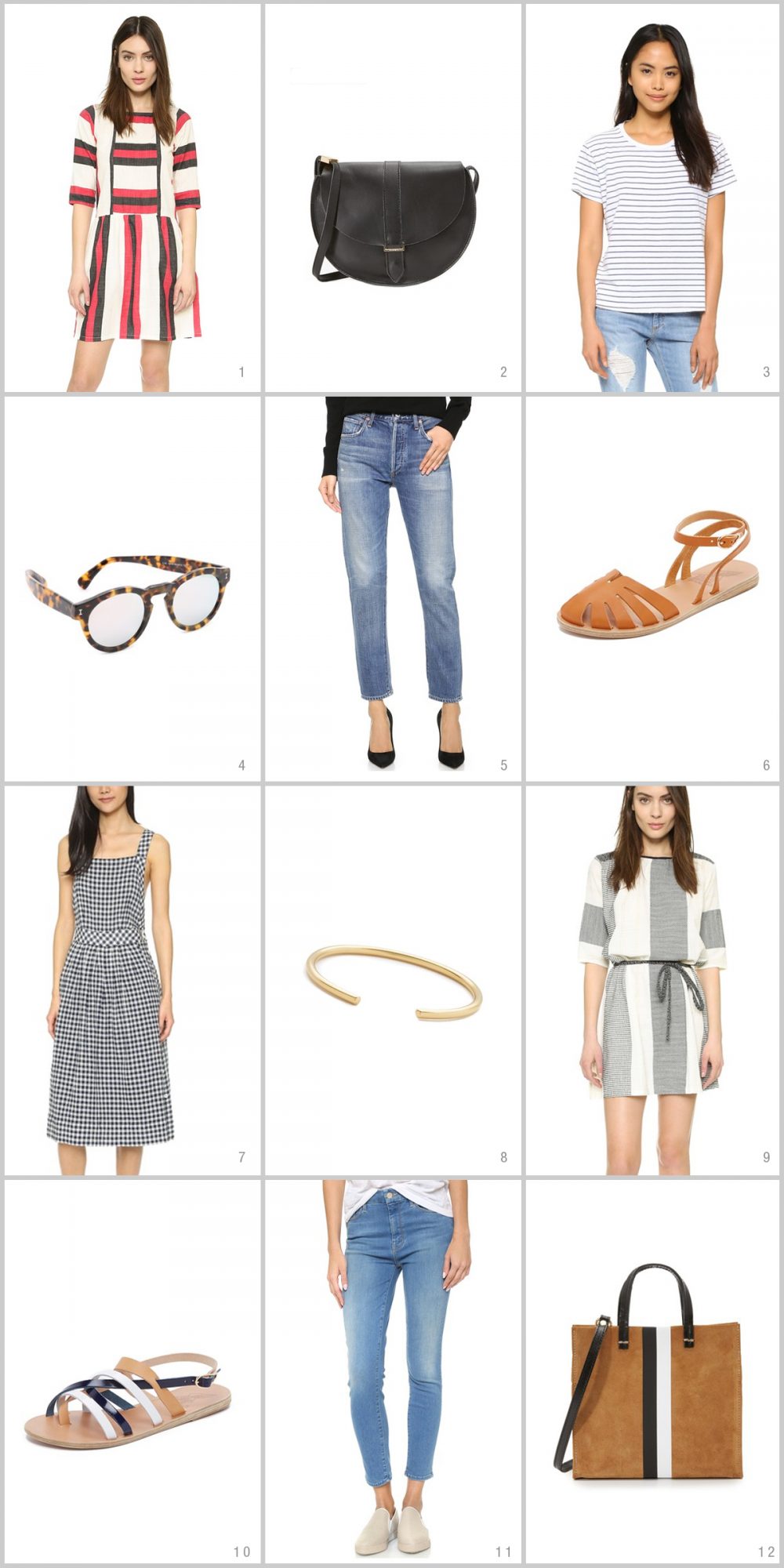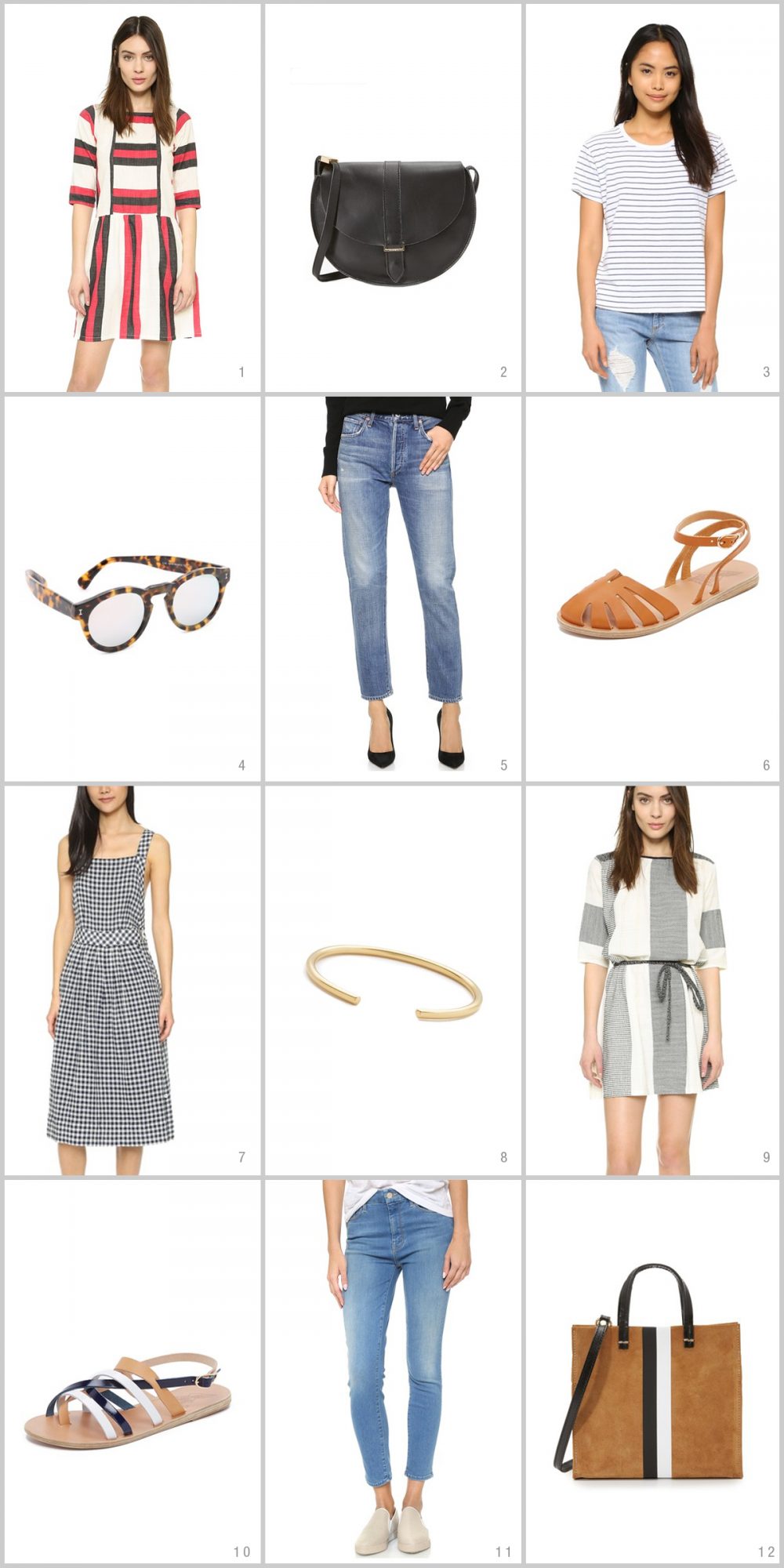 1. Ace & Jig Flicker Dress | 2. Clare V. Saddle Bag | 3. Velvet Striped Tee | 4. Illesteva Sunnies | 5. COH Liya Denim | 6. Ancient Greek Sandals | 7. SEA Gingham Dress | 8. Simple 14K Gold Cuff | 9. Ace & Jig Bay Dress | 10. Ancient Greek Strappy Sandals | 11. MOTHER Cropped Skinnies | 12. Clare V. Petite Tote
---
That's about it for my February! Our kitchen countertop is going in today which makes me VERY happy! Office reveal coming at you this time next week and tons of great collabs are in the works. I dare say March will come in like a lion and leave like one too 😉
So tell me! What are you getting up to this March? I'd love to know!