Here we are, arriving at the final Monthly Vibes of the year. I'm so glad you convinced me to keep this series going when I was thinking of discontinuing it earlier this year. I try not to dwell on things in life, I'm naturally inclined to look forward rather than back and for the most part this trait has served me well, but, I can get ahead of myself at times (impatience is my middle name, well not really, it's Alexandra but you feel me). Taking a moment each month to look back, reflect and appreciate the things that my hard work and good fortune have brought into my life has been very therapeutic. So thank you for giving me a reason to keep at it!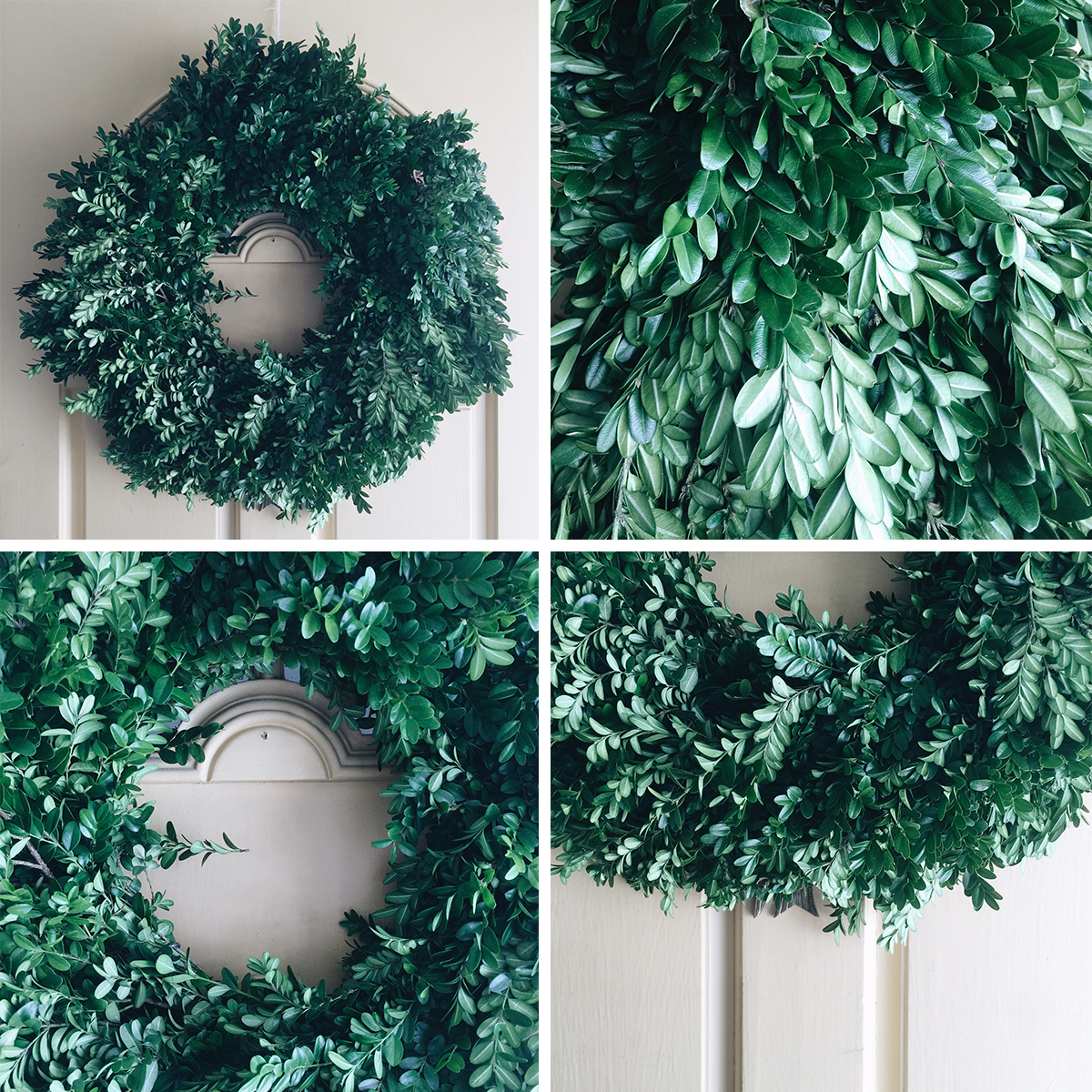 WINTER GREEN
One of my favourite things about the holidays is the winter foliage and blooms. Something about all those deep greens, rich reds and frosty whites makes me feel completely at home. We didn't have room for a Christmas tree this year (our dining room is filled with kitchen appliances at the moment) but I made sure to put up a few festive adornments. I love a simple boxwood wreath on the door and this one was a beauty! Next year I'm looking forward to having a big tree, see there I go getting ahead of myself again!
---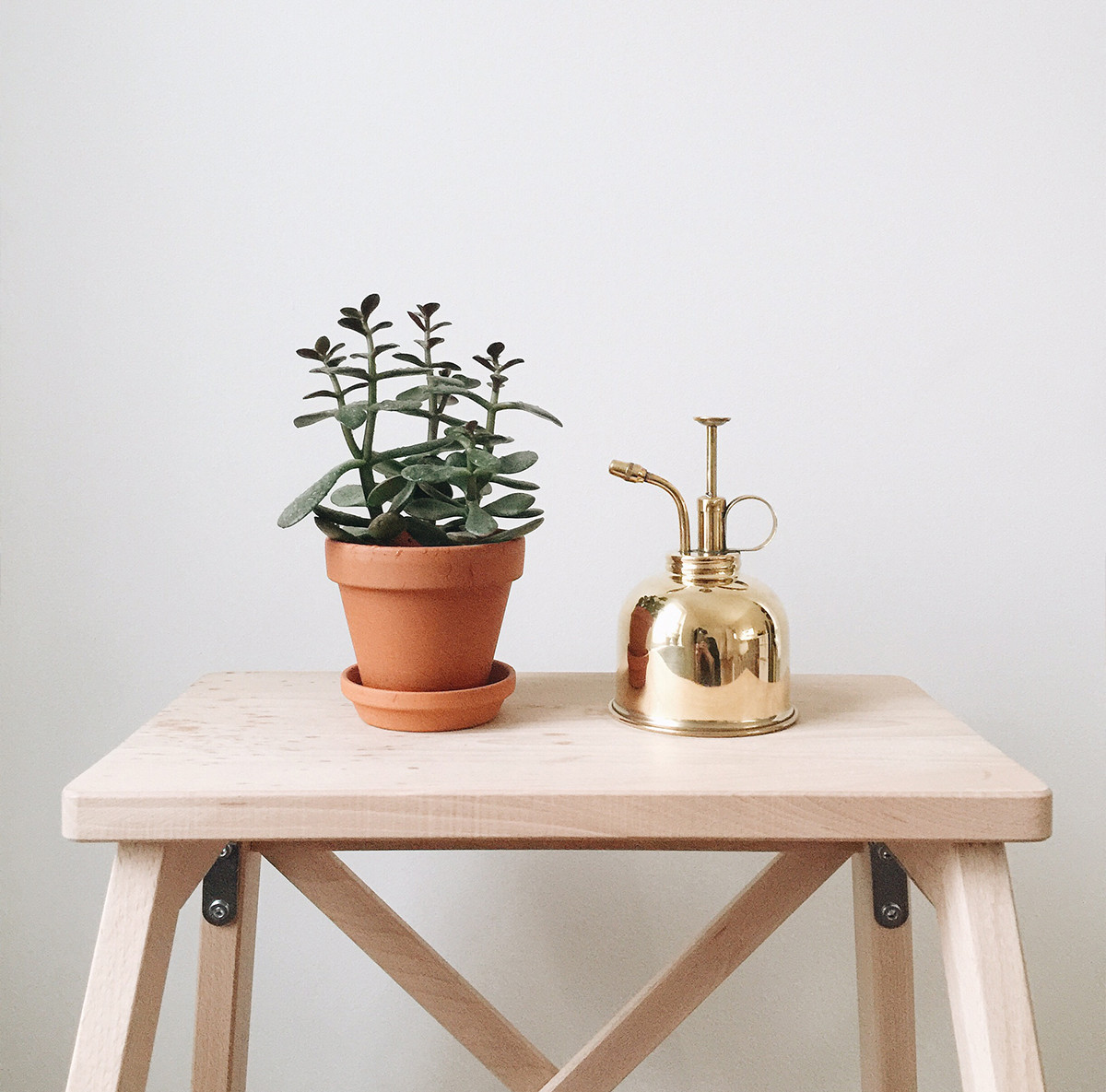 SHOPPING SMALL
This year I managed to do all my gift shopping from small makers and boutiques across North America. There were lots of great black Friday sales and Cyber Monday deals that I took advantage of, which have made me change my tune about that monster consumerist weekend. I know everyone seems to have mixed feelings about it so I guess I'm not alone. I'm just glad I got to support creative people doing awesome work, give gifts that were special and not go broke in the process!
We polished off our shopping during a trip to Toronto after stopping by our first apartment in the Annex. It's funny how much a place can change and yet still feel so familiar (I also happened to match the front porch eerily well). I finally got to visit Old Faithful in the flesh and it was every bit as delightful as I'd imagined.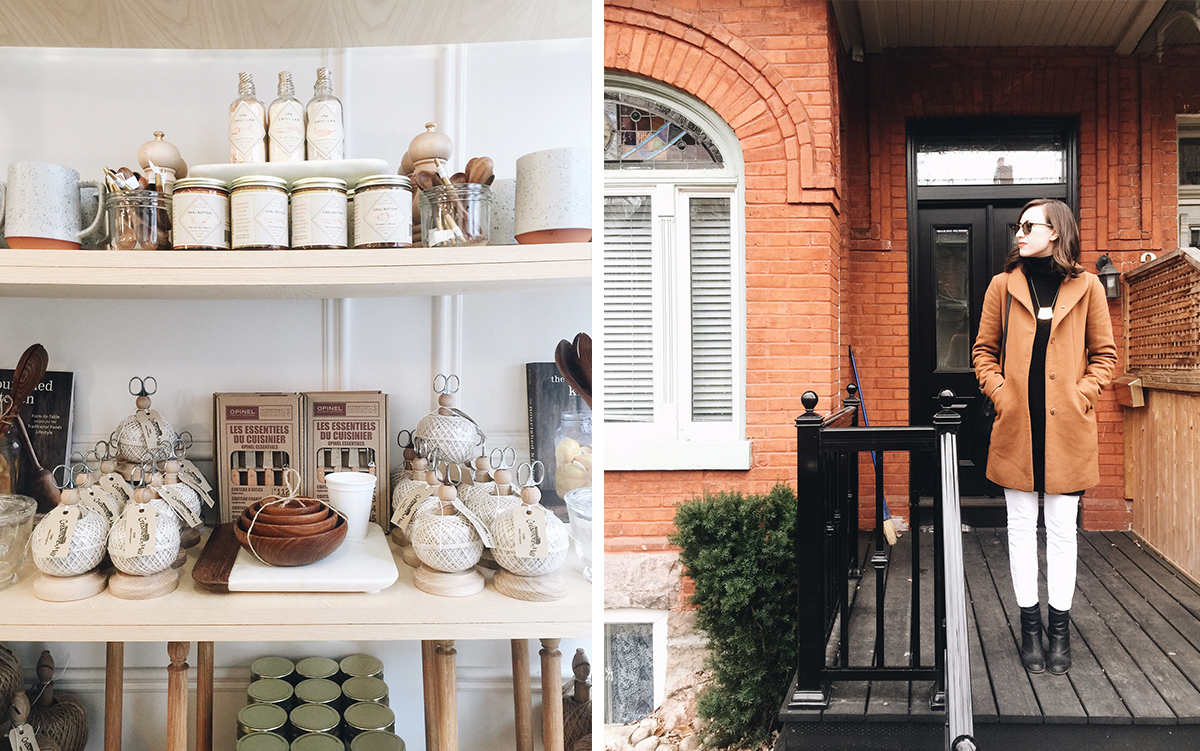 ---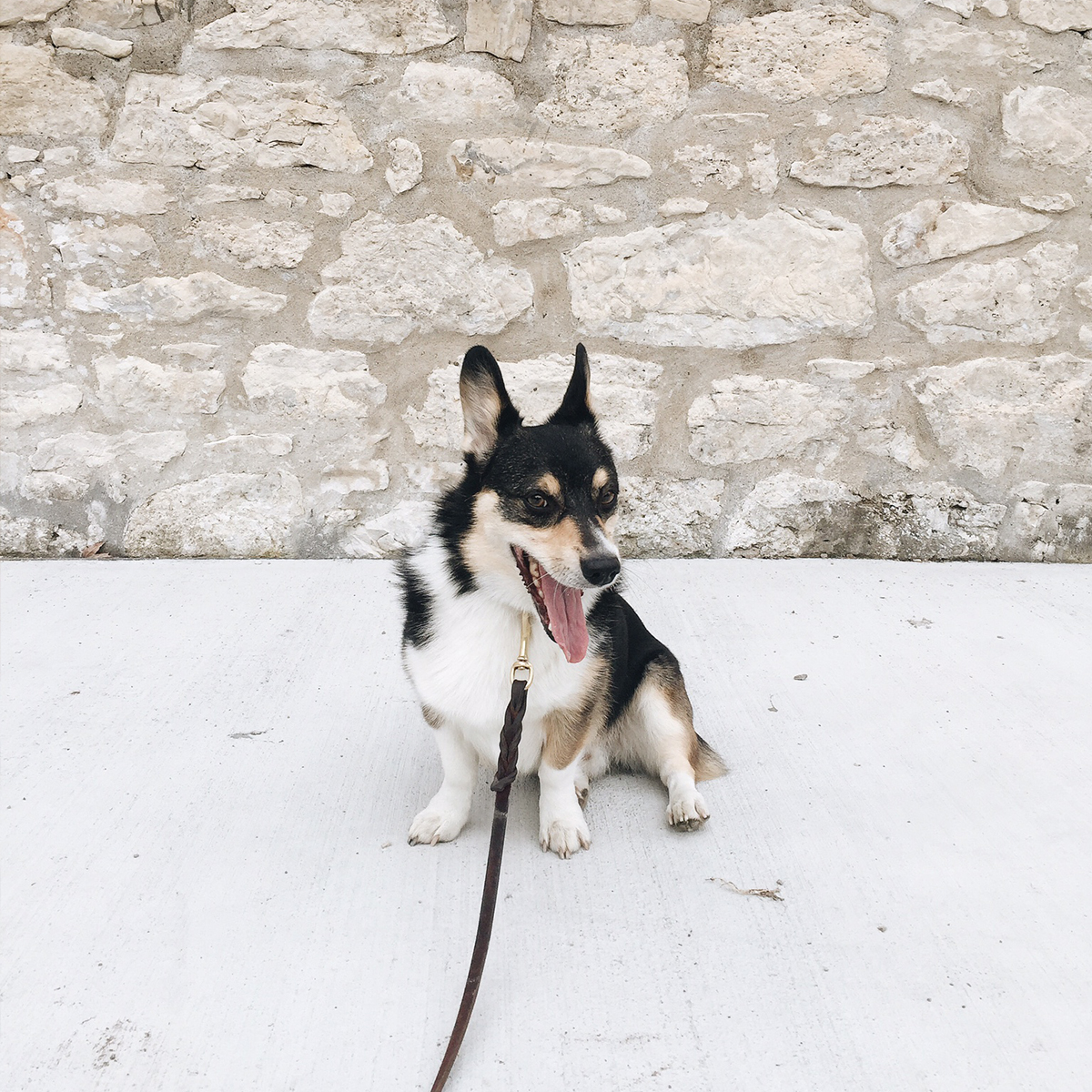 DOBBY
You'll have to indulge me while I share a few extra shots of Dobby this month. Being on holidays gave me an opportunity to take lots of extra pictures of my favourite subject. He's just so freaking photogenic! Dobby has brought so much to our lives and we're so lucky to share them with this crazy little character. He makes us laugh really hard at least once a day and has the snuggliest little face. We love him so much that if it wasn't socially questionable we'd probably already have a shrine built for him.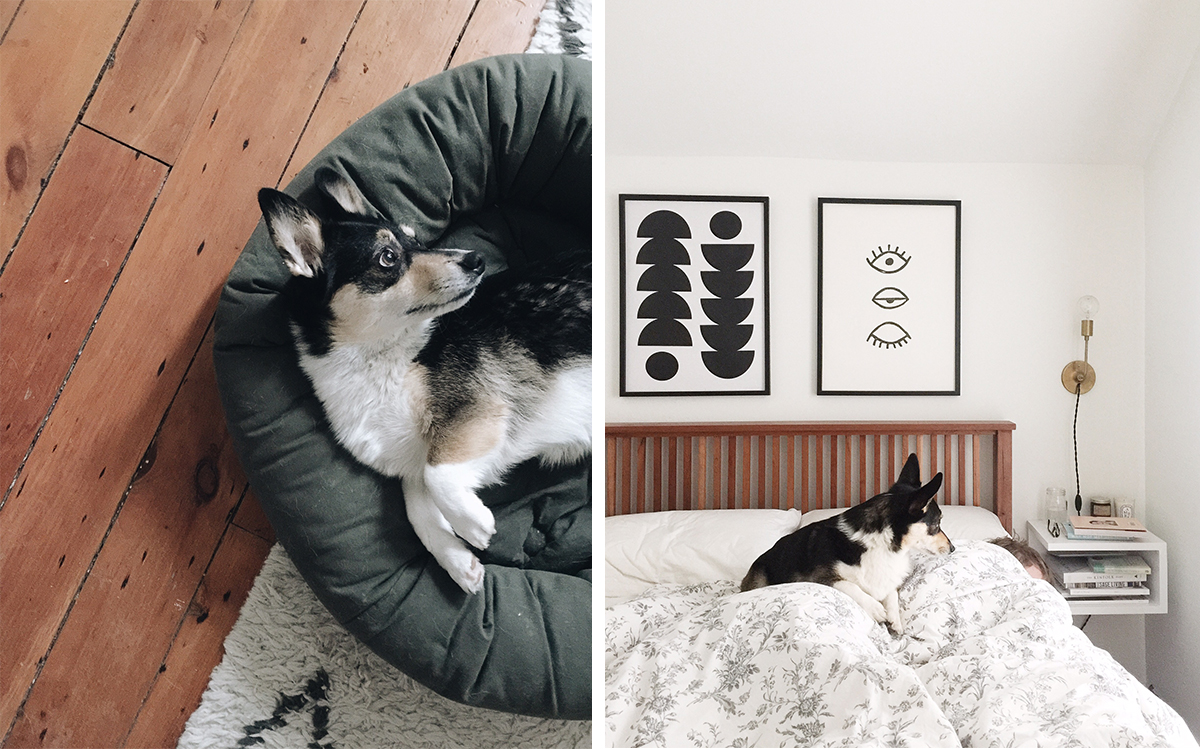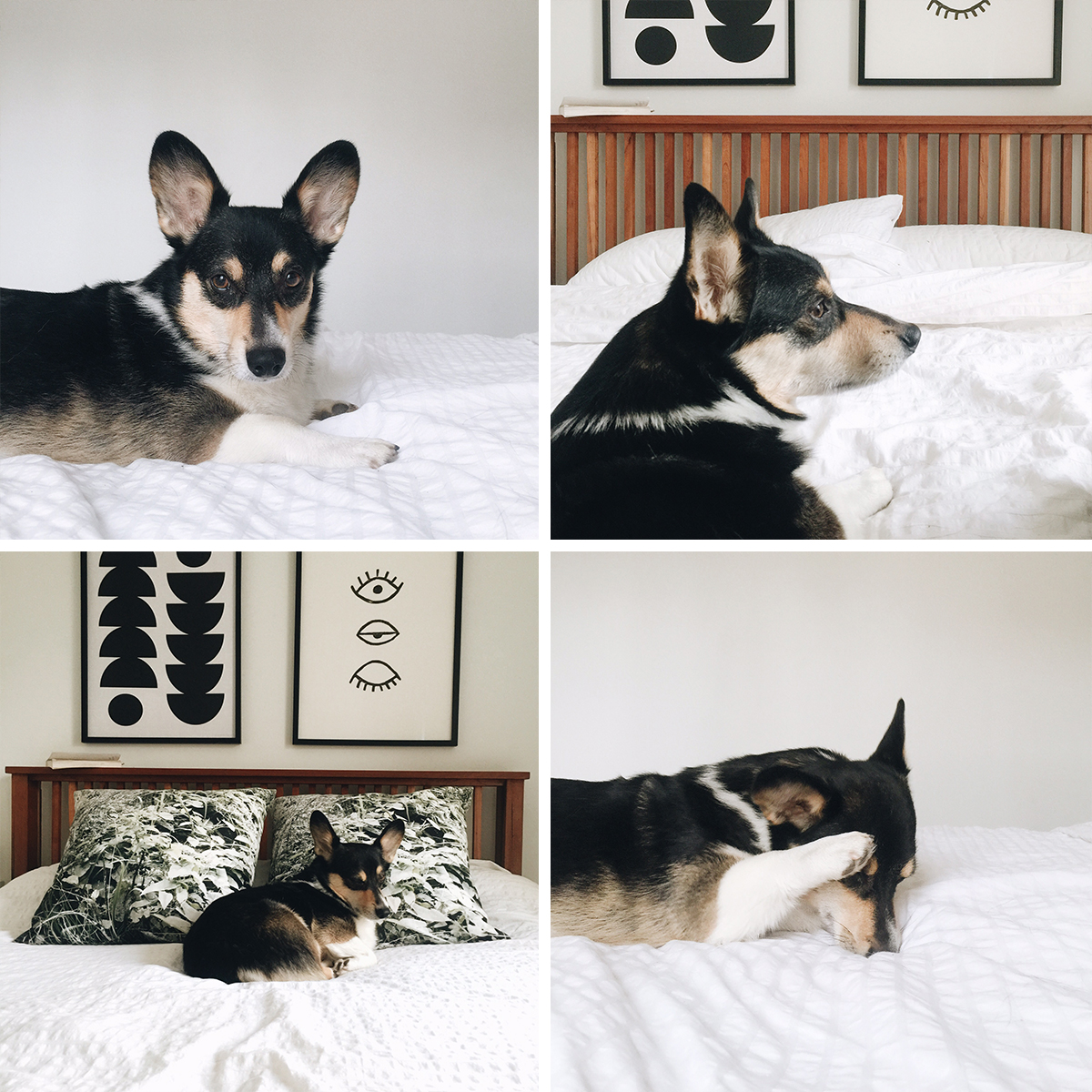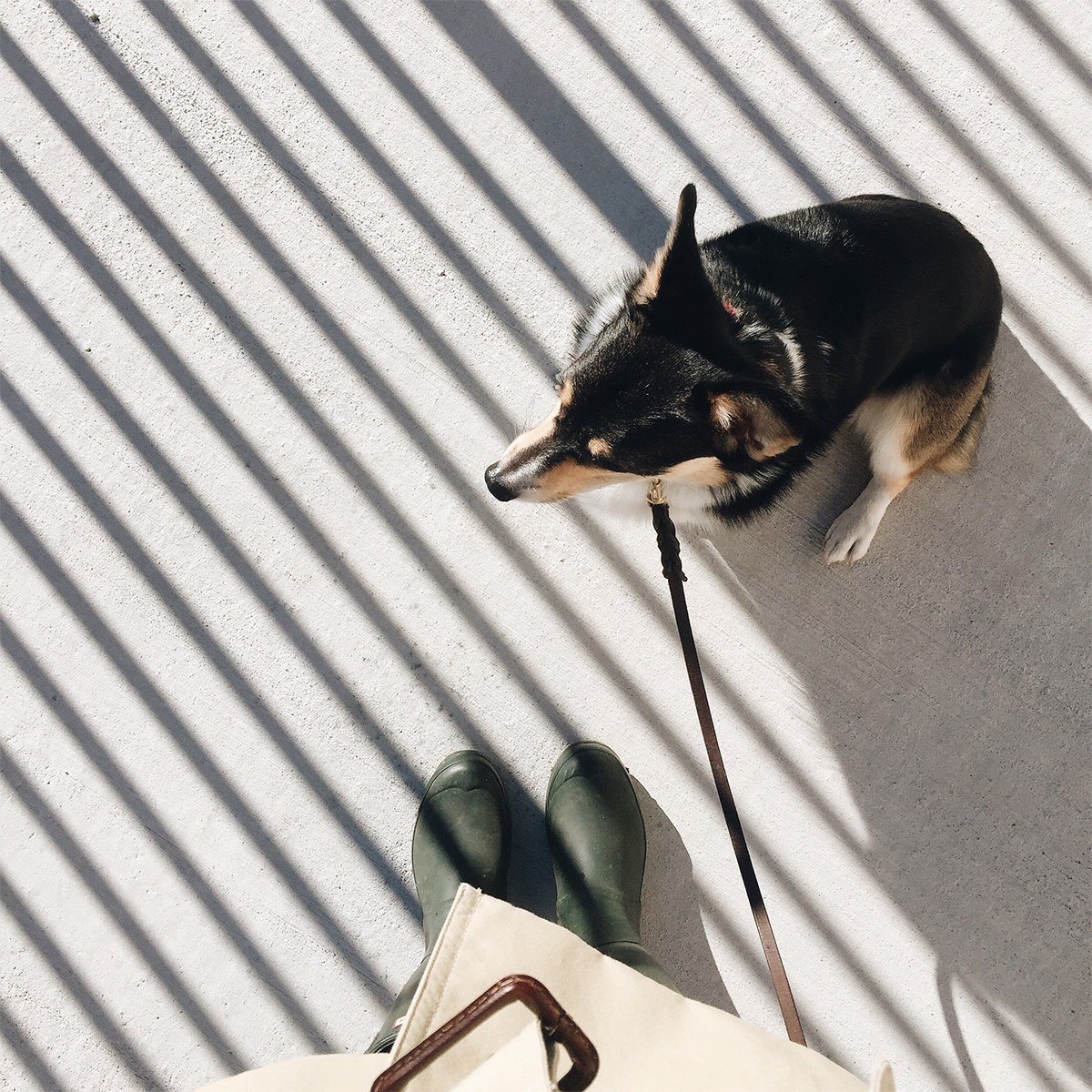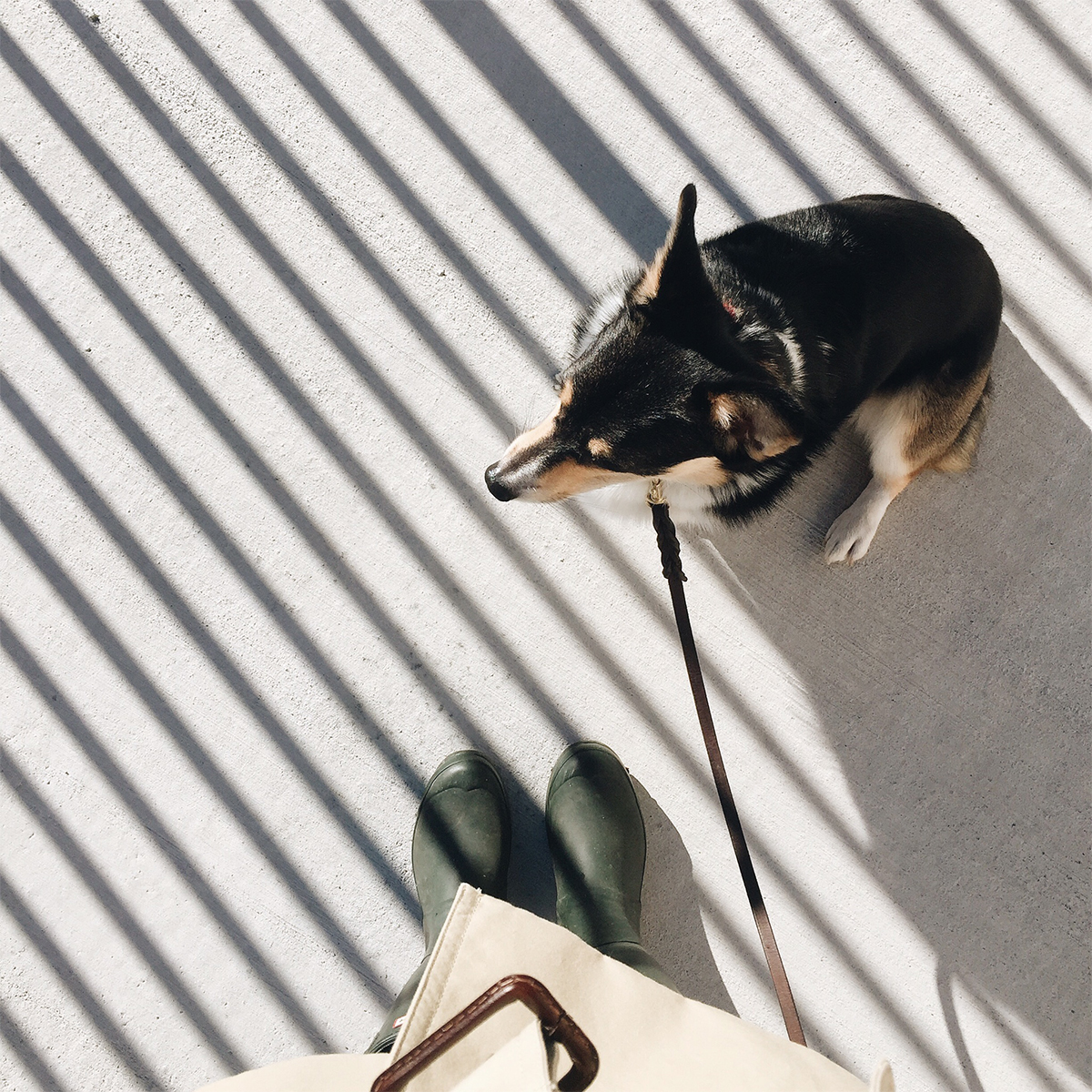 ---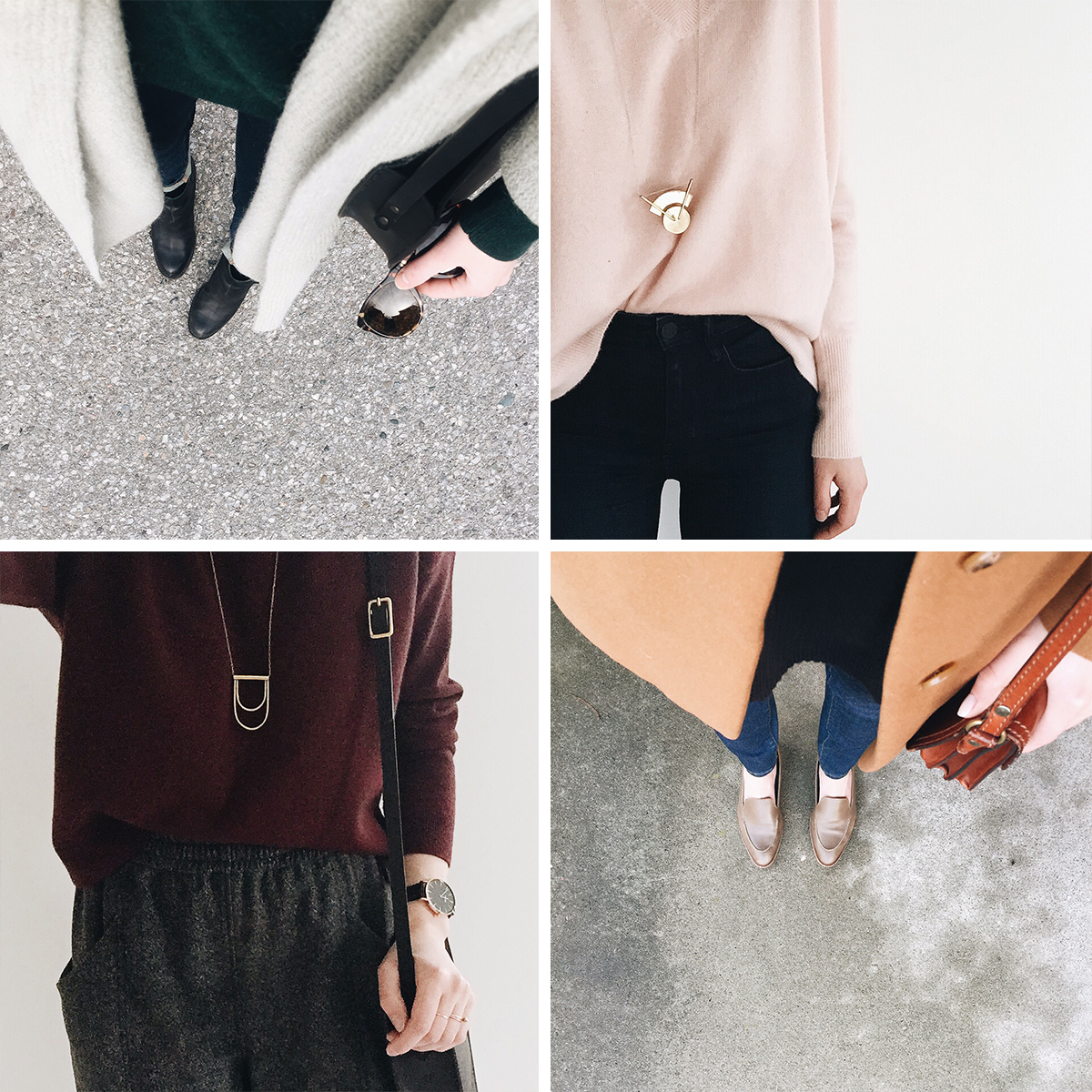 STYLE
I loved ever moment of our absurdly warm December. Even on Christmas day I was able to wear loafers and a light coat! To be honest I'd gladly pass up a traditional white Christmas, once in a while, for the sake of some added style options. I've been loving menswear inspired looks, high rise waistlines and loose fitting sweaters. Of course the freezing rain and frosted windshields have since arrived but it was nice while it lasted.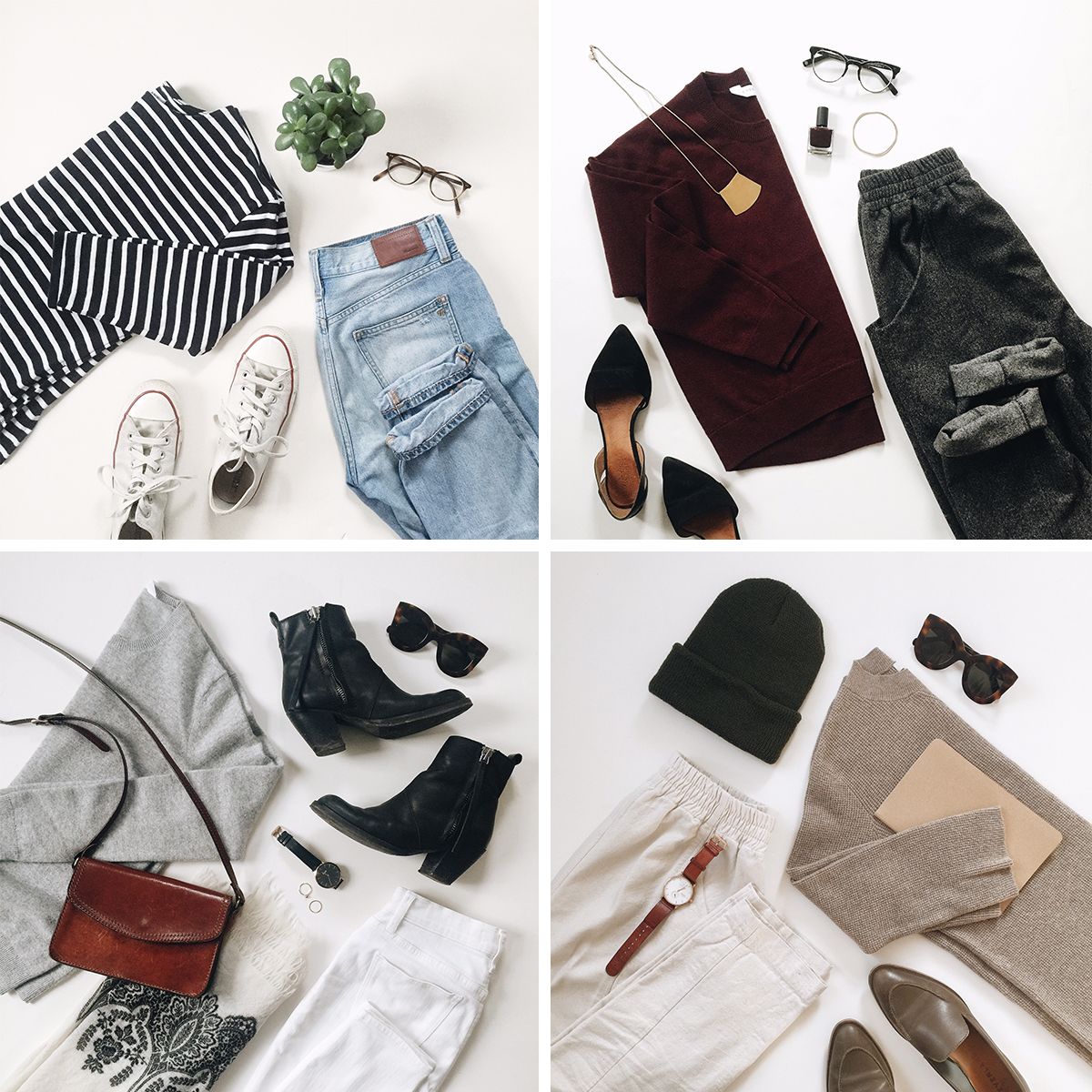 ---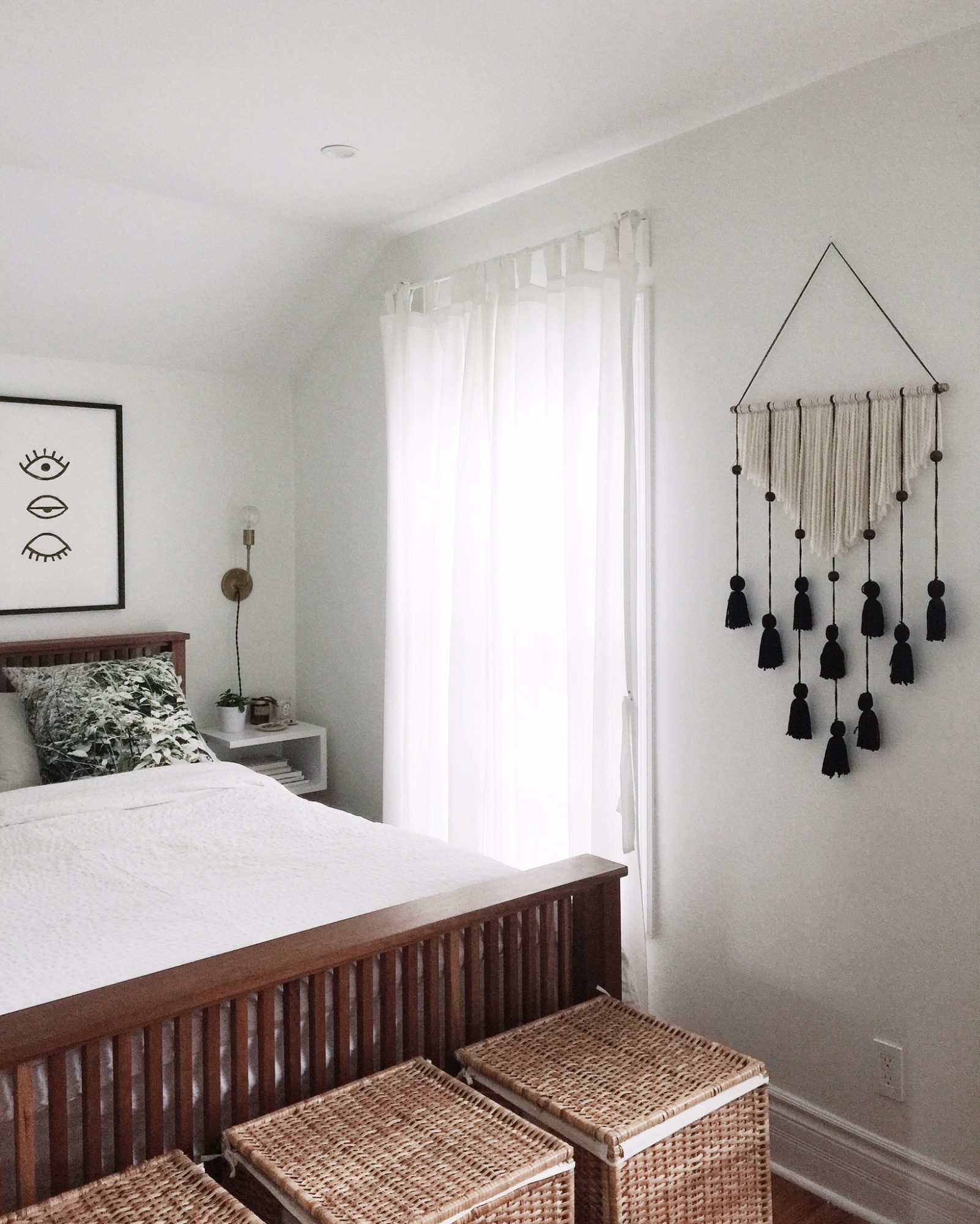 HOME
The light has been beautiful yet fleeting in our house these days. Sometimes it's dark by 3:00 but other times the windows flood with crisp winter sunshine and I can't help but snap some pics. I've been waiting for a bright day to take photos of our finally finished bathroom, which I'll share in Jan. I've also been having a tough time finalizing my office but I think I've got it figured out. Finding the right artwork just can't be rushed! I hope to put the final touches on in January and share the space with you in Feb.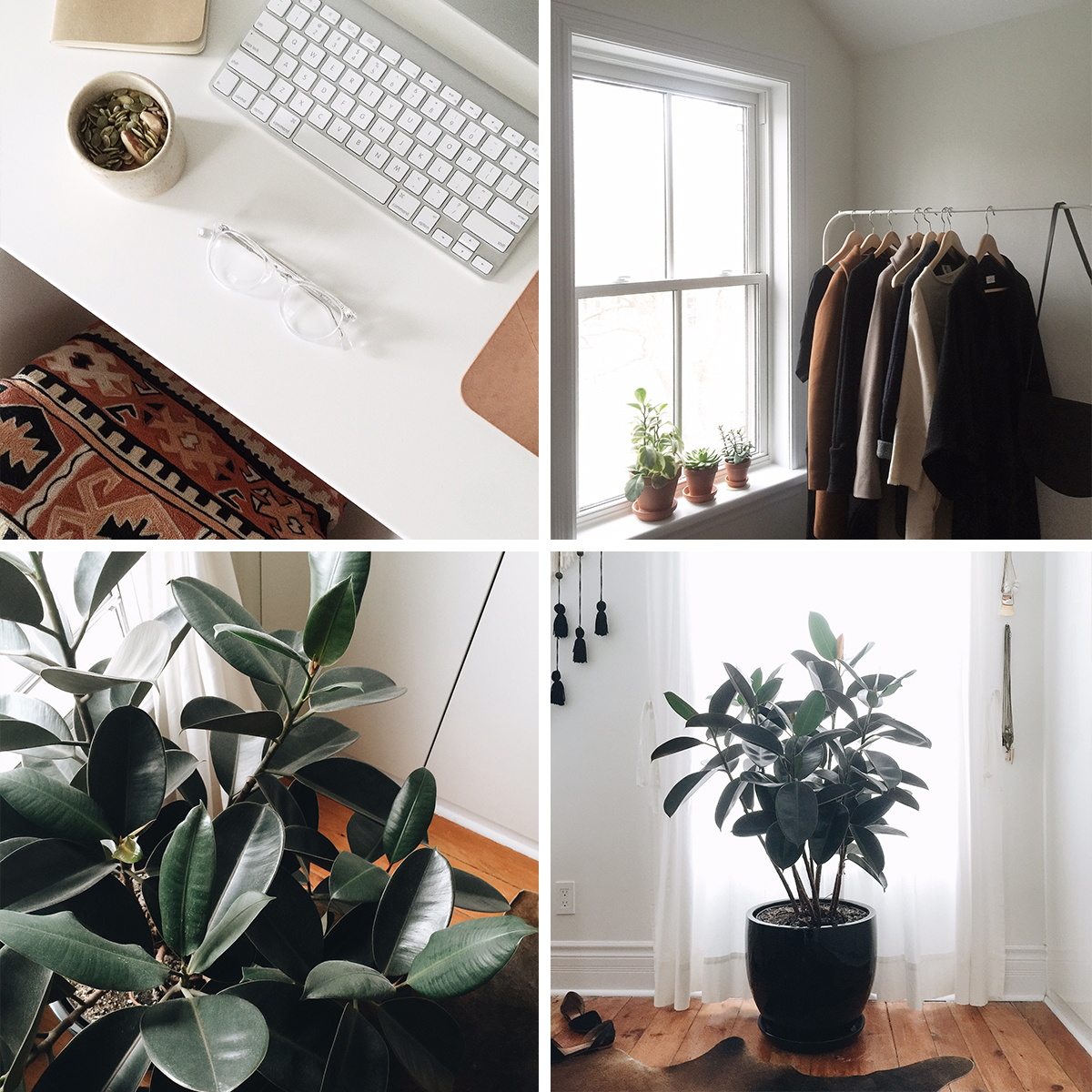 Talk of our home renovations has quieted a bit on the blog because it's taken a lot longer than anticipated to complete some projects. Dave is doing an absolutely impeccable job but between a our demanding full-time jobs, flakey contractors and wanting to have some semblance of a life, the weeks turned to months and before we knew it we'd been living in a construction site for way too long. I won't pretend the renos haven't been extremely trying. But instead of dwelling on the not so good parts of life I will share a peek at our kitchens' cathedral ceiling! This was a huge discovery for us and meant we could add skylights and have our absolute dream kitchen. The kitchen and bathroom tile is going in today, then we paint and start putting in cabinets. I dare say I'll actually get to cook in 2016!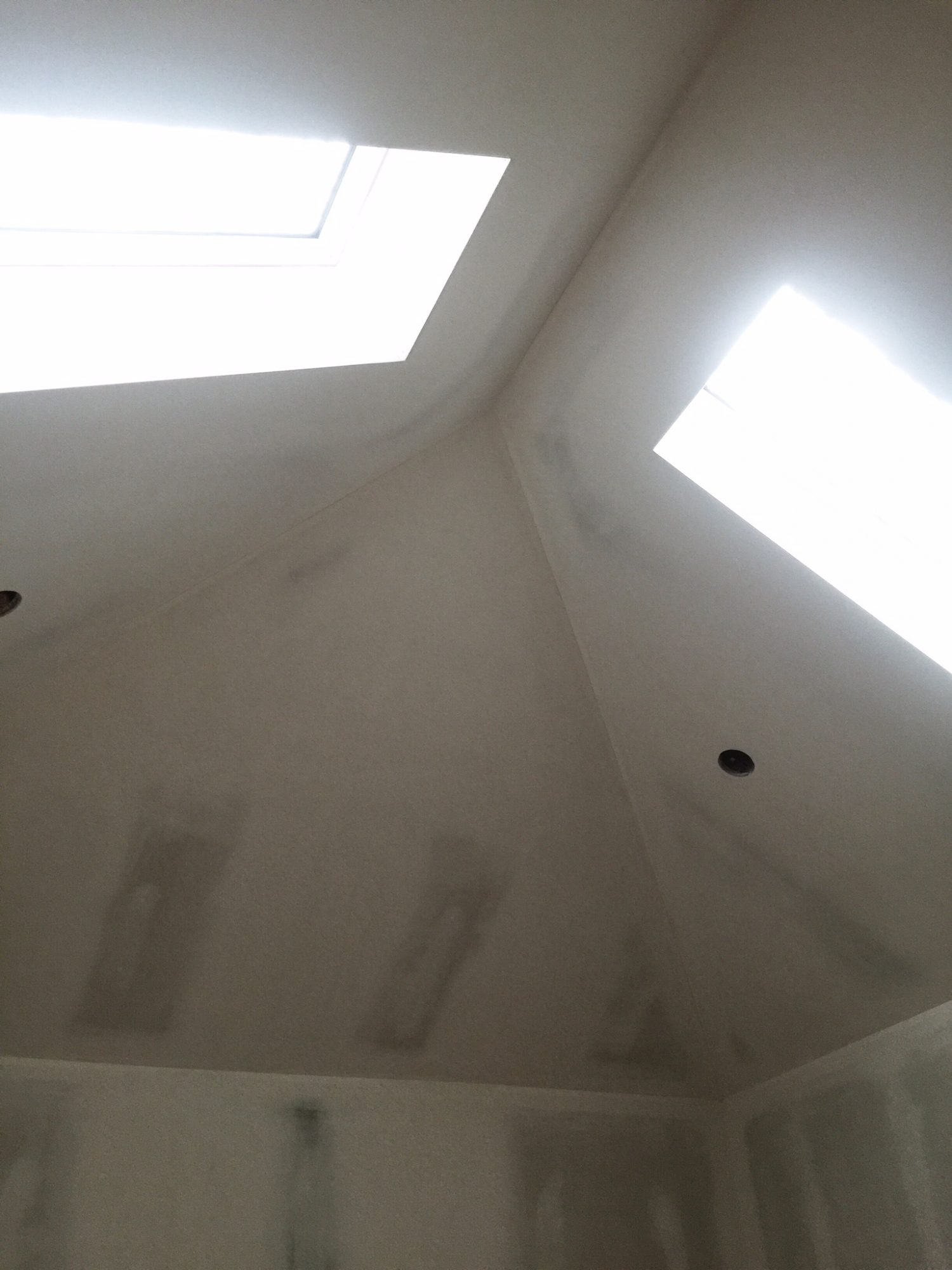 ---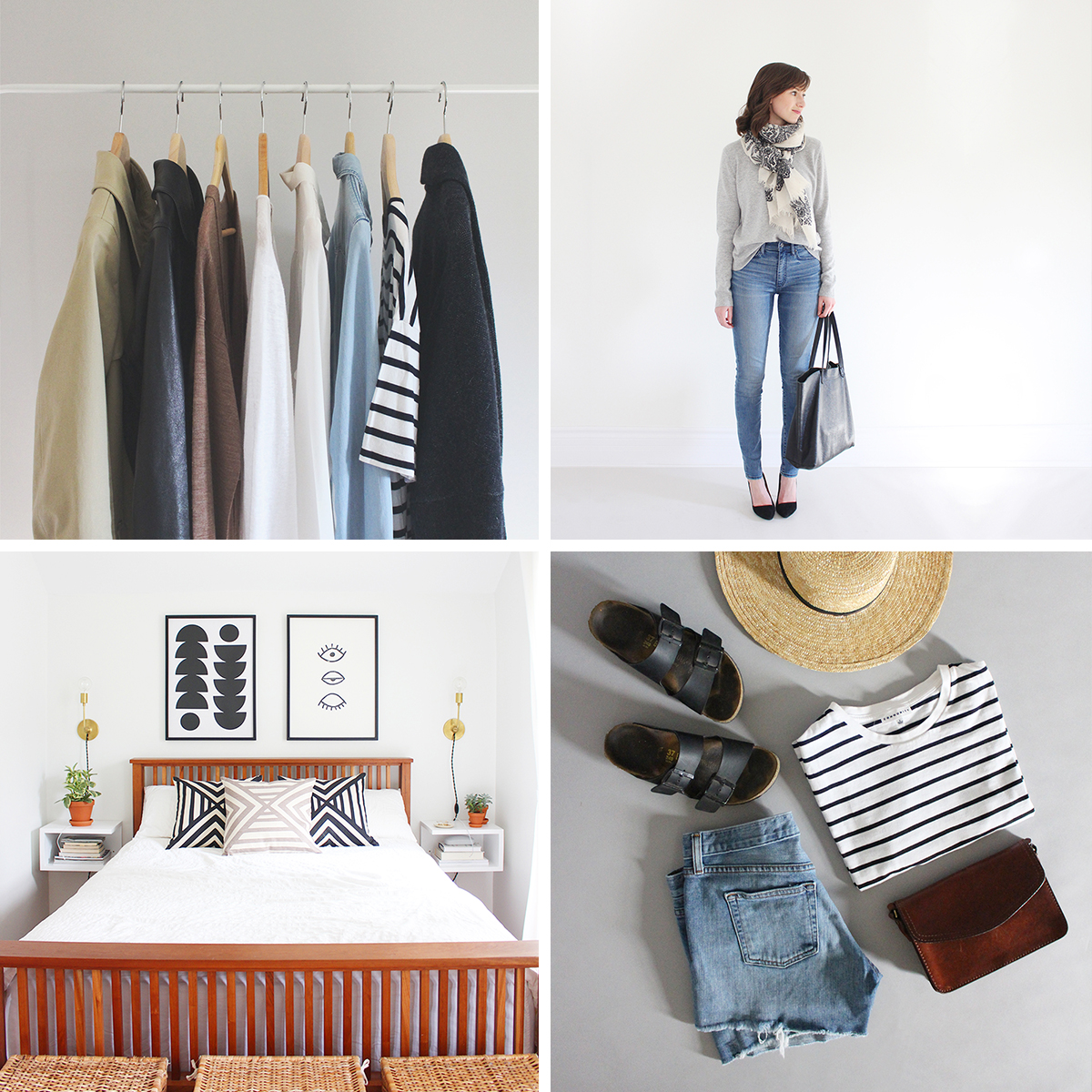 FAVOURITE FOUR
I won't drag on for long about my favourite posts of the year but there were a few that came to mind when I was thinking about what made this year a pivotal one for the blog and for me personally. Going forward I'm making an effort to really streamline all the content that sees the light on this platform. It might mean fewer posts, but they will be better for it. These four stand out in my mind as some of the best of the year.
1 – Closet Mission – This was obviously the most crucial post this year. It set the stage for a whole new purpose on the blog and opened up so many doors to makers, brands and readers who share the same philosophy on buying less and buying better.
2 – 10 x 10 Challenge – In the Spring as part of my closet mission I tried a 10 x 10 challenge which was a very fun and rewarding experience. The objective was to use just 10 items to make 10 different looks. It was a hit and sent me down the road of creating capsule closets and pushed me to do more with what I have. A key part of living well with less.
3 – Bedroom Reveal – This was a great post for so many reasons. It felt like a true milestone in our renovation and revealed another one of my design passions, which is interior design. Pinterest seemed to love the photos too, which obviously made my heart sing!
4 – 9 Days 1 Carry-On – I loved putting this post together because a) flatlays are my fave and b) travelling light is SO liberating! I think readers were surprised to see just how many great looks could come out of a single carry-on. I'm planning to do another light packing post for my trip to Costa Rica coming up in Feb!
---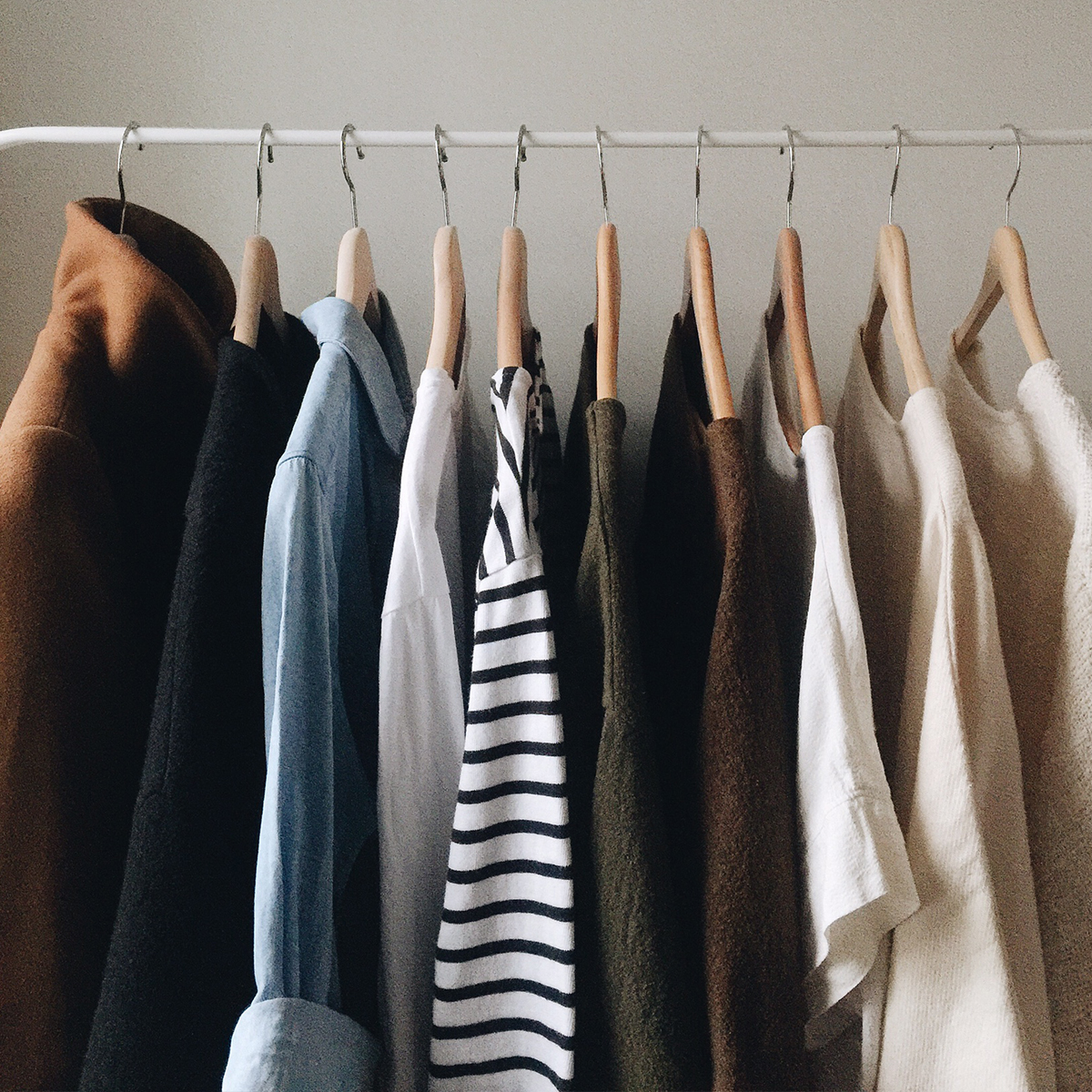 WHAT'S NEXT?
Next week I'll be sharing a proper conclusion to my 2015 Closet Mission and stating my plans for 2016. Woo! There have been a lot of things on my mind for months now and I'm looking forward to putting them into words.
But before I go, I must say a huge THANK YOU to all of you for visiting my little corner of the interwebs and for giving my creative passion a purpose. Every visit, email, comment, share and like means so much to me and inspires me to keep creating and giving you a reason to come back again and again. You're all such smart, stylish, savvy people with good hearts and I feel very lucky to have the incredible readers that I do.
Now I'll bid you adieu and wish you a very HAPPY NEW YEAR! 2016 already feels like a really good year and I know it has something amazing in store for all of us.
XO
– Lee the Bee
---