We all know I love a monochrome look. For this one I decided to pull out a few of my favourite 'gentle neutrals' (that's what I call the creams and natural whites in my closet), paint my nails a vampy oxblood, dust off a pair of suede booties and show off some shiny new rings I received from one of my favourite independent jewelry makers, CLAUS. I actually loved this look so much I wore it a couple days in a row, although I swapped the boots for slides and the clutch for a cross-body but, you get the idea.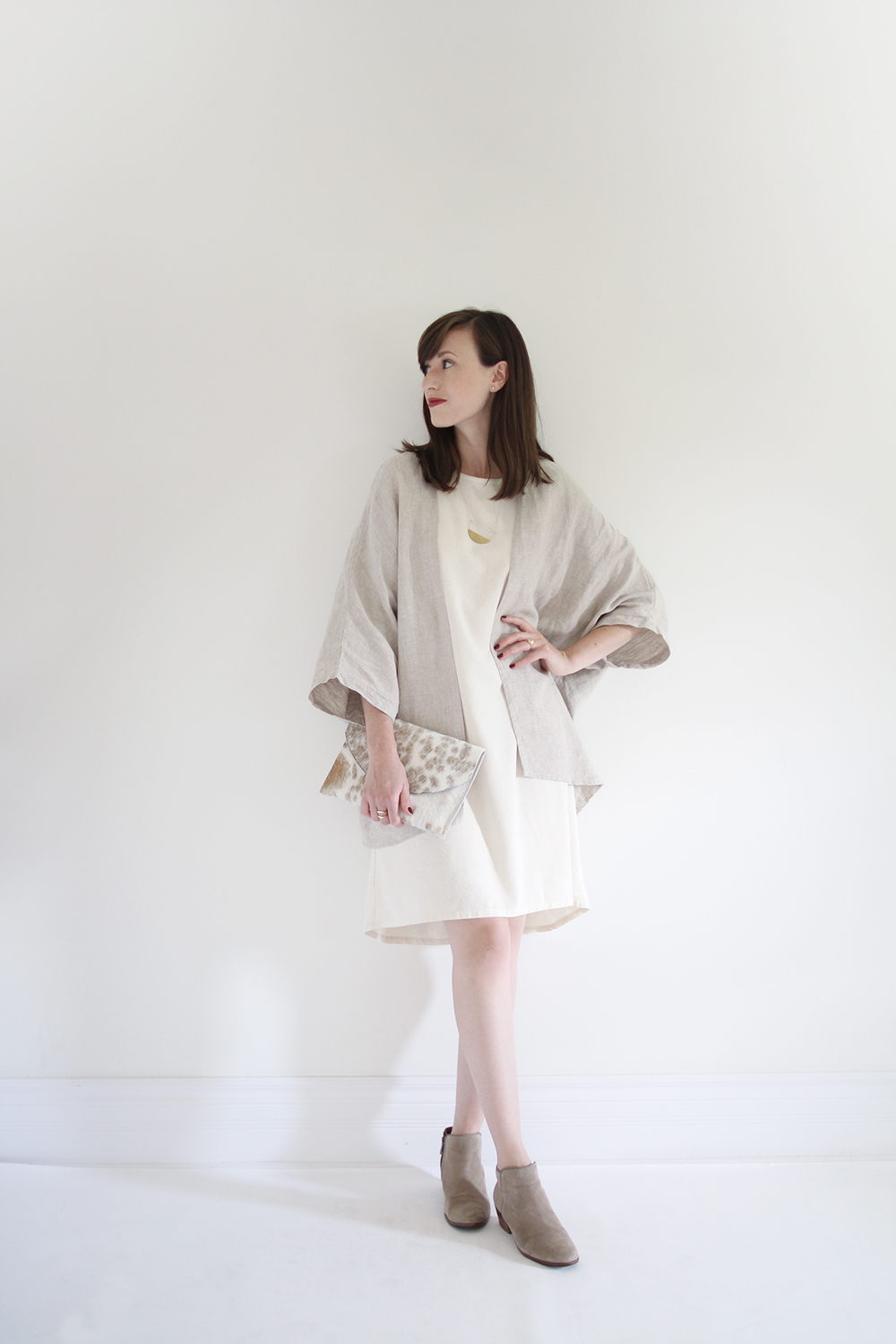 Earlier this year I was introduced to this wonderful line and it's talented founder/creator Erin Claus. We hit it off immediately and I was instantly taken by her keen ability to brilliantly combine shape, proportion and simplicity. Erin creates each piece herself in Brooklyn, NY and all her creations are made from recycled metal and materials sourced from local vendors. Sustainability is at the core of her work (literally)and I love it! Erin's an absolute pleasure to work with and every one of her pieces has become an instant favourite in my collection. Honestly, I can't even count how many times I've worn the Split Ring or the Padlock Pendant! I was thrilled to add a few beauties from the Signet collection and swooned over how perfectly they pair with my Elizabeth Suzann and Only Child favourites too.
PLUS! Erin is kindly offering a special treat for all you fabulous, minimalism loving, slow fashion supporting, Style Bee readers!
---
USE CODE 'CLAUSXSTYLEBEE' for 20% OFF THE ENTIRE CLAUS COLLECTION
---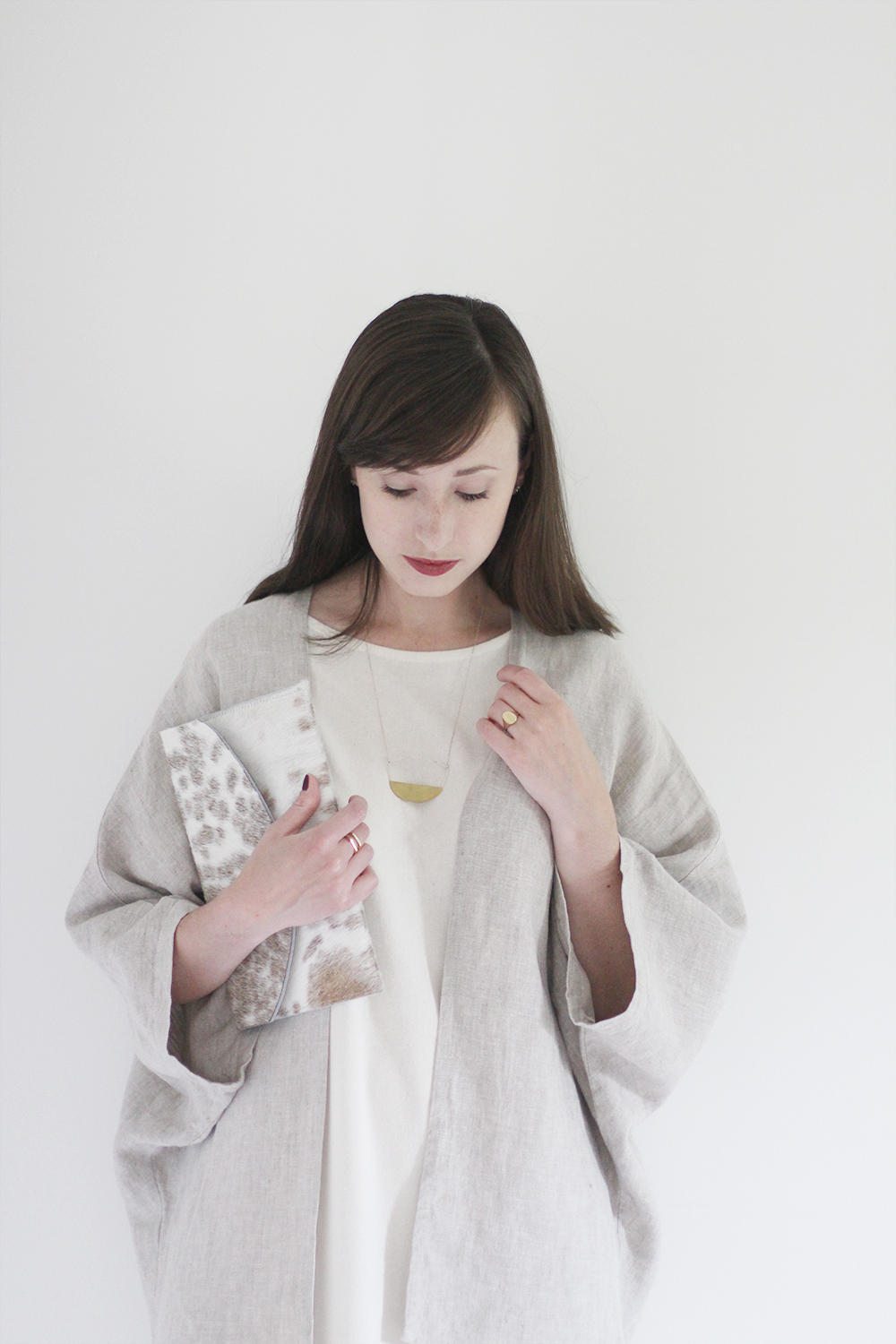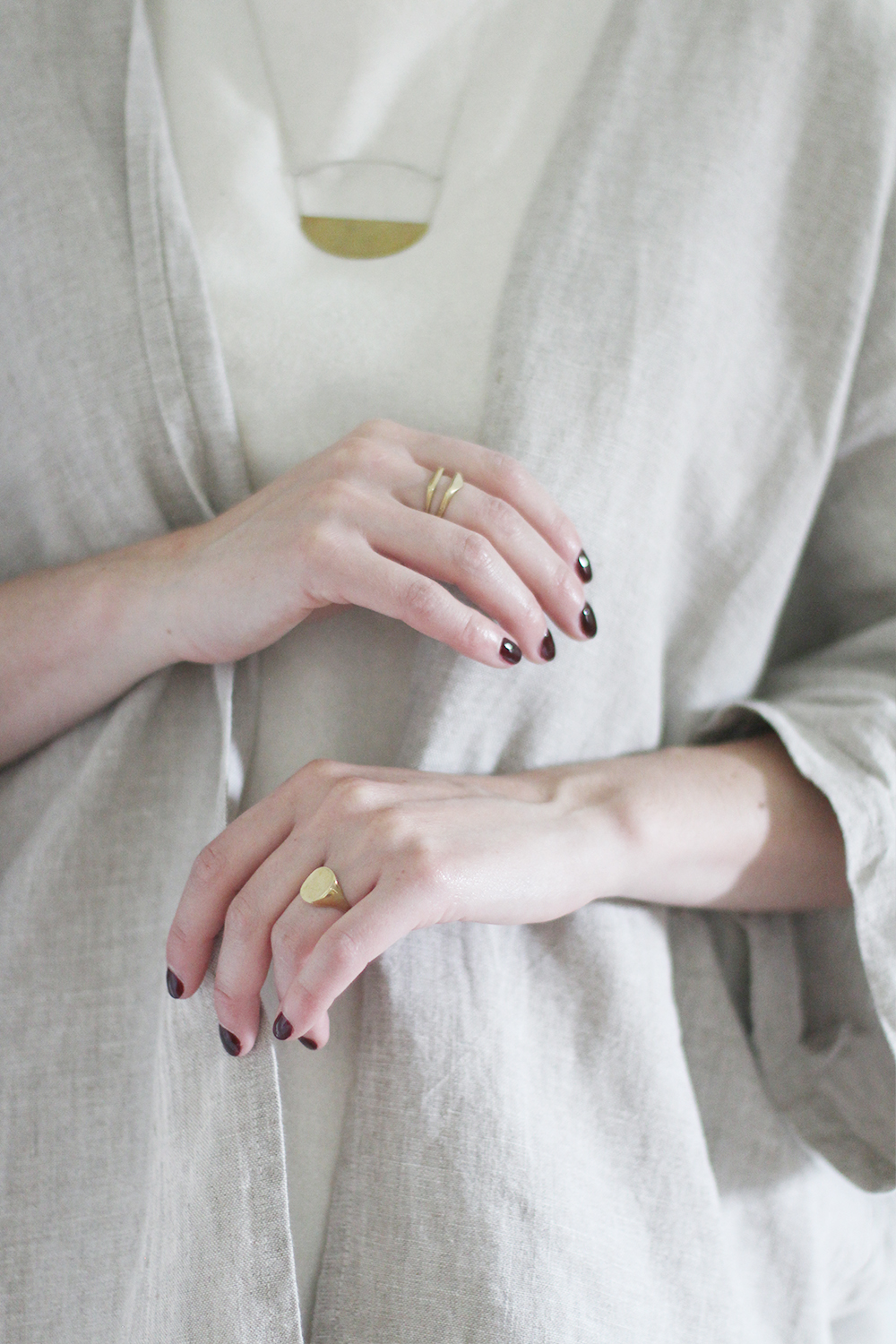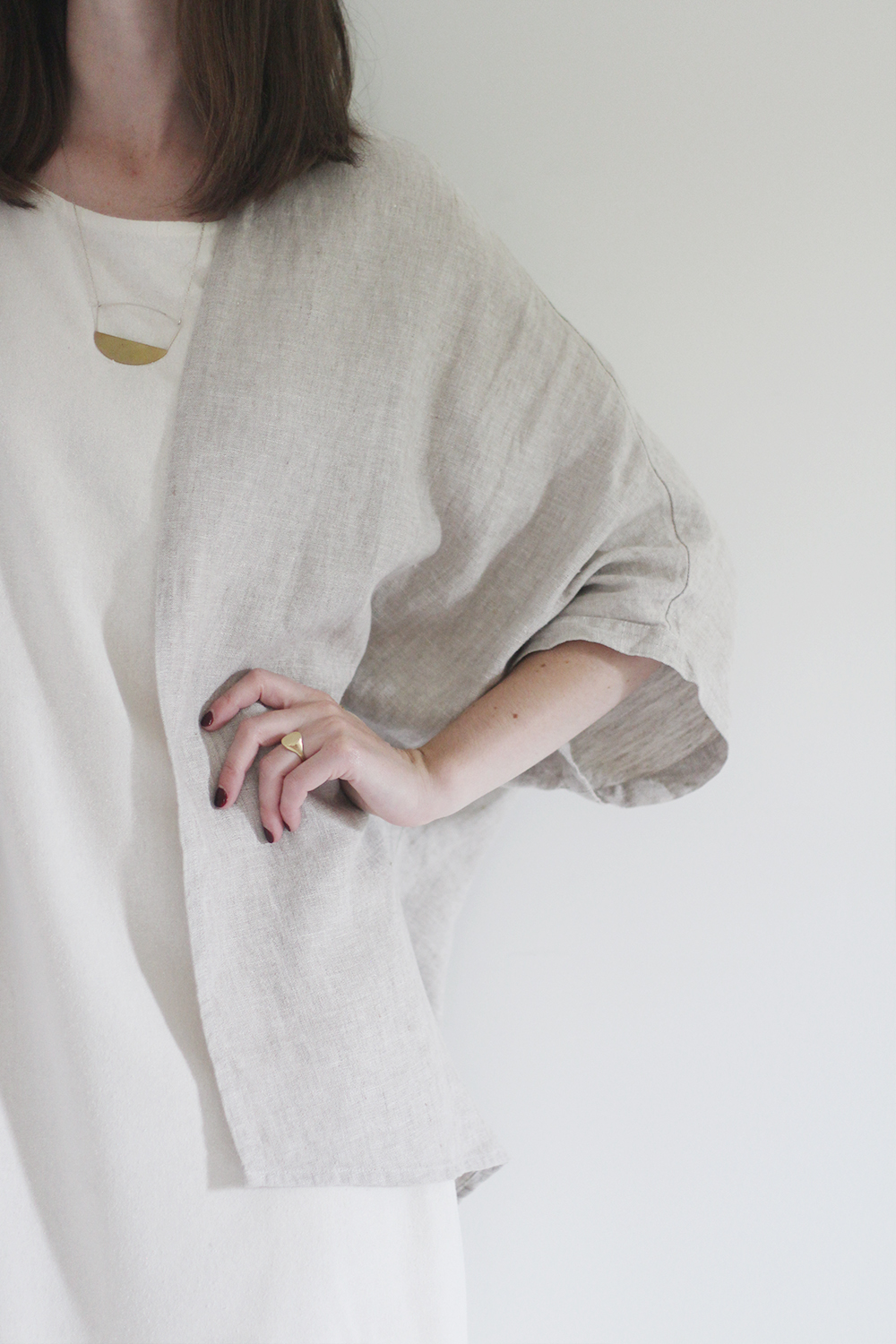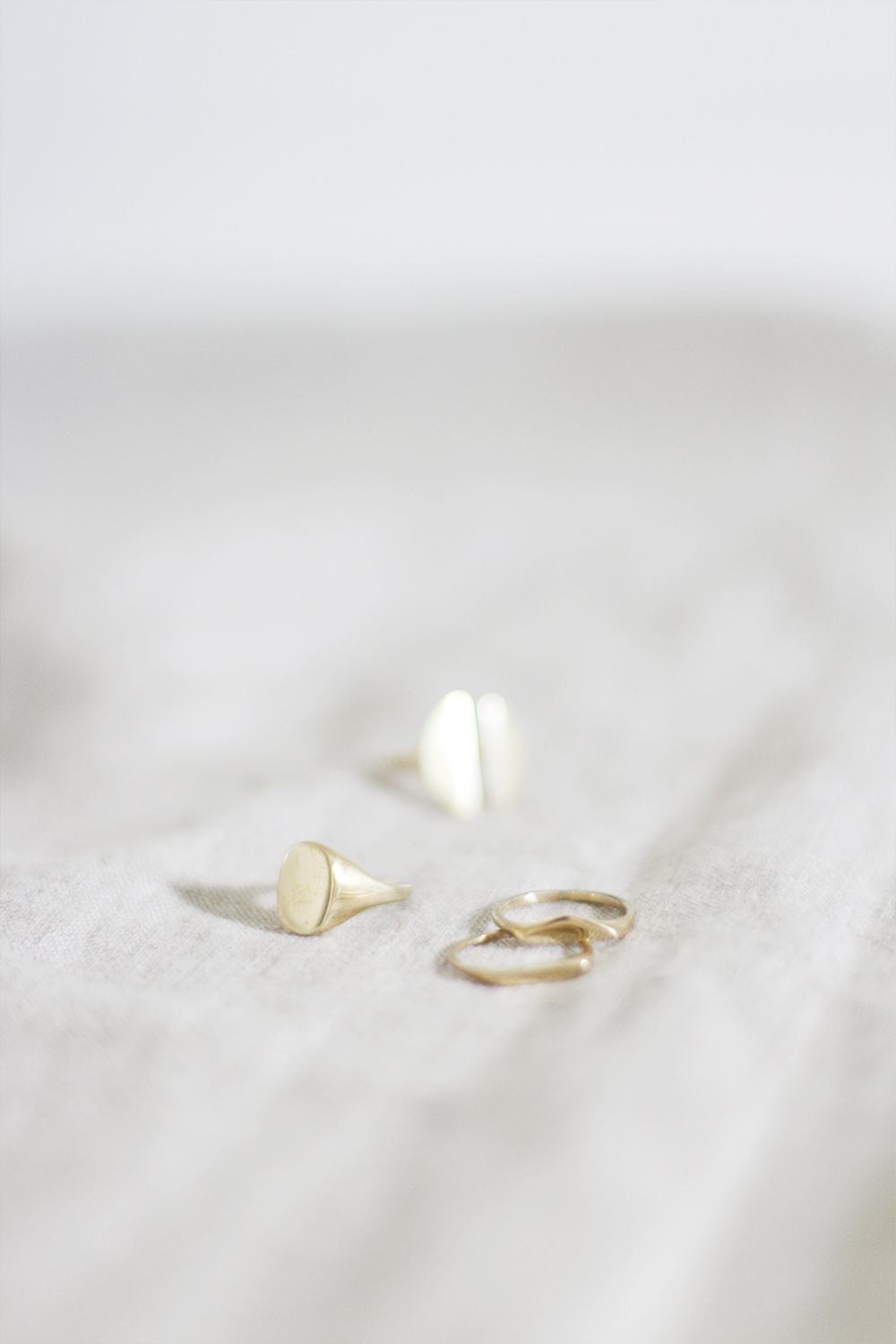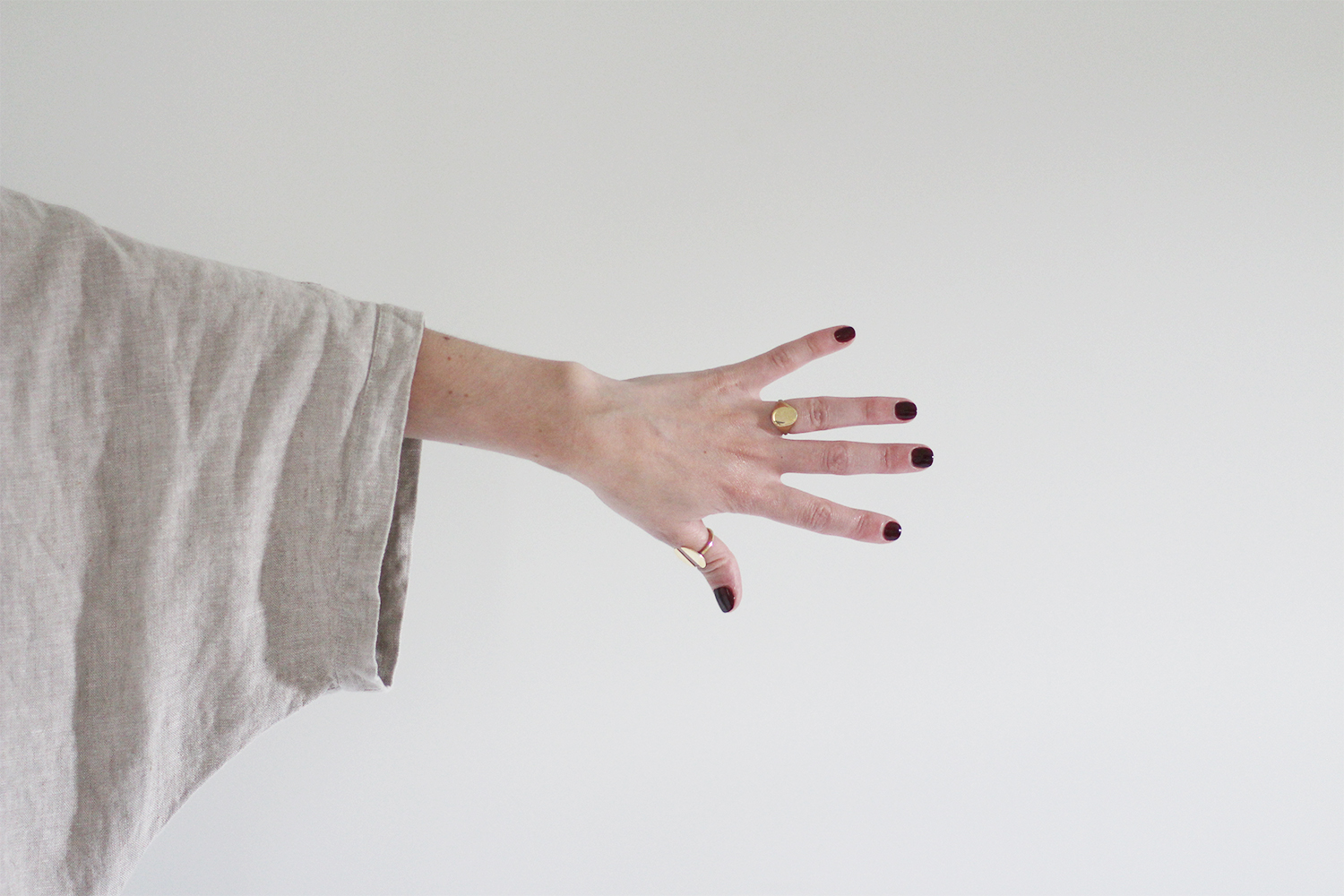 ---
Now that we've covered that special Friday treat I want to let you know that Closet Mission posts are coming!! I know I've left you hanging for way too long and I'm sorry! The days, weeks and months just seem to slip through my fingers. But I know those posts are a main reason why many of you like this blog and they're my favourite part too so I'm taking this long weekend to finalize my plans to knock out some updates, reviews (many of you have requested a Cecilia Pant and Jolene Pant review and I'll be doing BOTH!) and some candid assessments about what I've bought and how my 50 piece closet is looking (hint: a clean out sale is coming!). So thanks for hanging in while I've been off on a few tangents lately.
Now go enjoy the weekend!!
---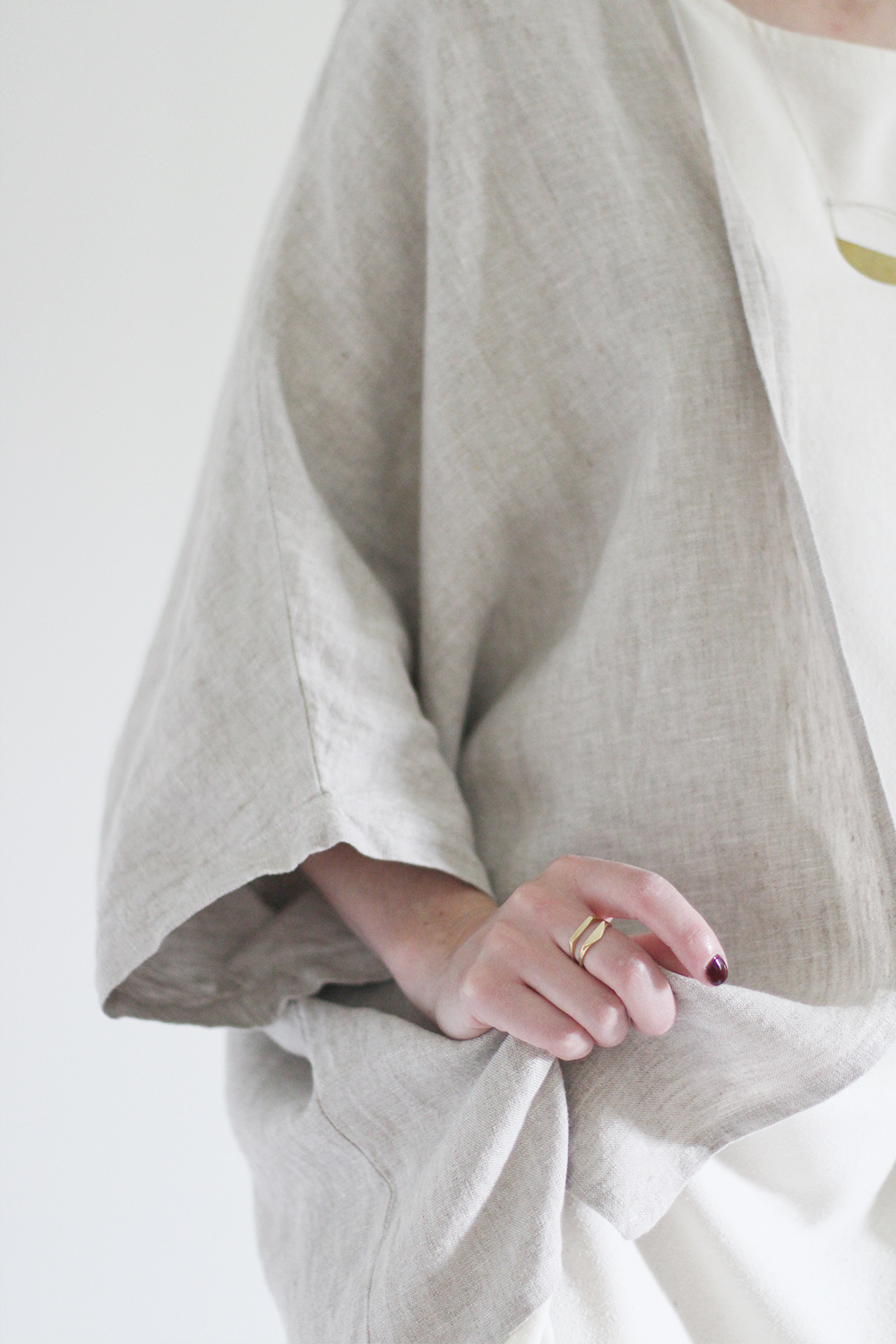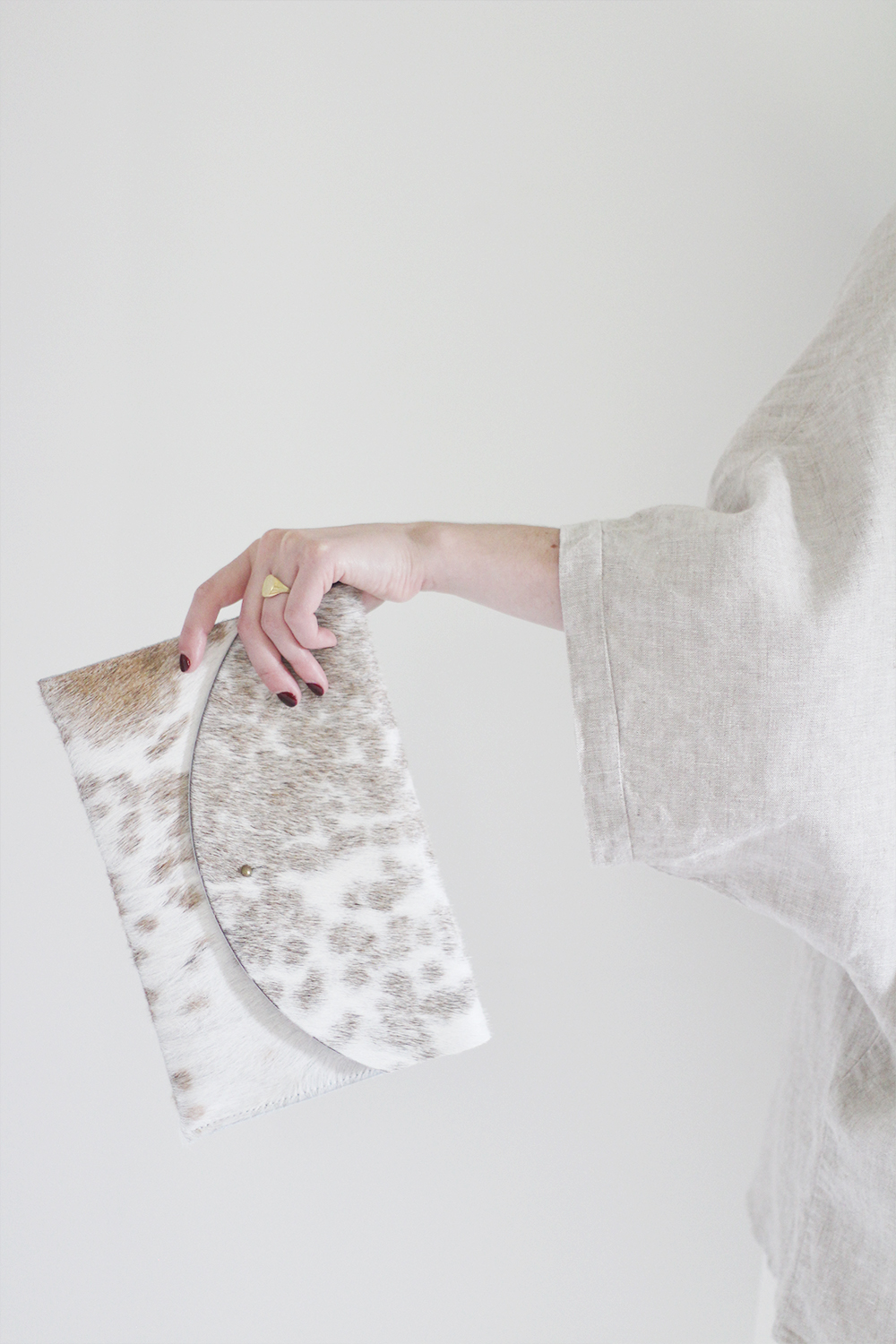 ---
All jewelry c/o CLAUS: Padlock Pendant, Split Ring, Classic Signet, Bar Signet stacked with Triangle Signet | 20% OFF with code CLAUSxSTYLEBEE now through August 12th. Pick up a Sunshine polishing cloth to keep your brass collection shiny and new.
Georgia Dress in Raw Silk c/o Elizabeth Suzann (wearing OS) | Emma Kimono in Flax Linen c/o Elizabeth Suzann (wearing OS) | Envelope Clutch c/o Primecut | Petty Boot by Sam Edelman (similar waterproof version on sale here and a modern take here) | Nails Maroon by RGB
---

---

---
Thanks to CLAUS for partnering on this post. All opinions are my own. Thank you for supporting the brands that support Style Bee!