Do you remember what you wore to your first day of college or university? Tragically, I do. I wore an ankle-length brown peasant skirt with a teal Abercrombie tank and long-sleeve matching set (the kind with the built-in bra, ha!), an embellished gold hip slung belt (equal parts pointless and gaudy) and matching glittery flats. I had braided my hair the night before but it was humid out so it was just poofy instead of the 'wavy-mermaid' look I'd been going for. But this atrocious outfit wasn't even what haunts me to this day.
Before getting my student ID printed I went to the washroom and accidentally tucked my giant but surprisingly lightweight skirt into my boy short undies. I then proceeded to march around the student centre blissfully unaware of my untimely exposure. I picked up my orientation package and ID and headed for the door to McCaul Street, which if you don't know Toronto, is a very busy street. Out I went, feeling pleased as a peacock with both my outfit and morning's accomplishments. If it wasn't for a passing guardian angel who bluntly pointed out my most unfortunate 'tuck' I would have waltzed around all day with my right butt cheek catching the breeze. Needless to say, if I ever see her again, dinner is on me!
Now, if I was starting school today (oh isn't that fun to imagine?!) I'd opt for something A LOT more minimal and a hell of a lot more practical and this outfit fits the bill pretty much perfectly!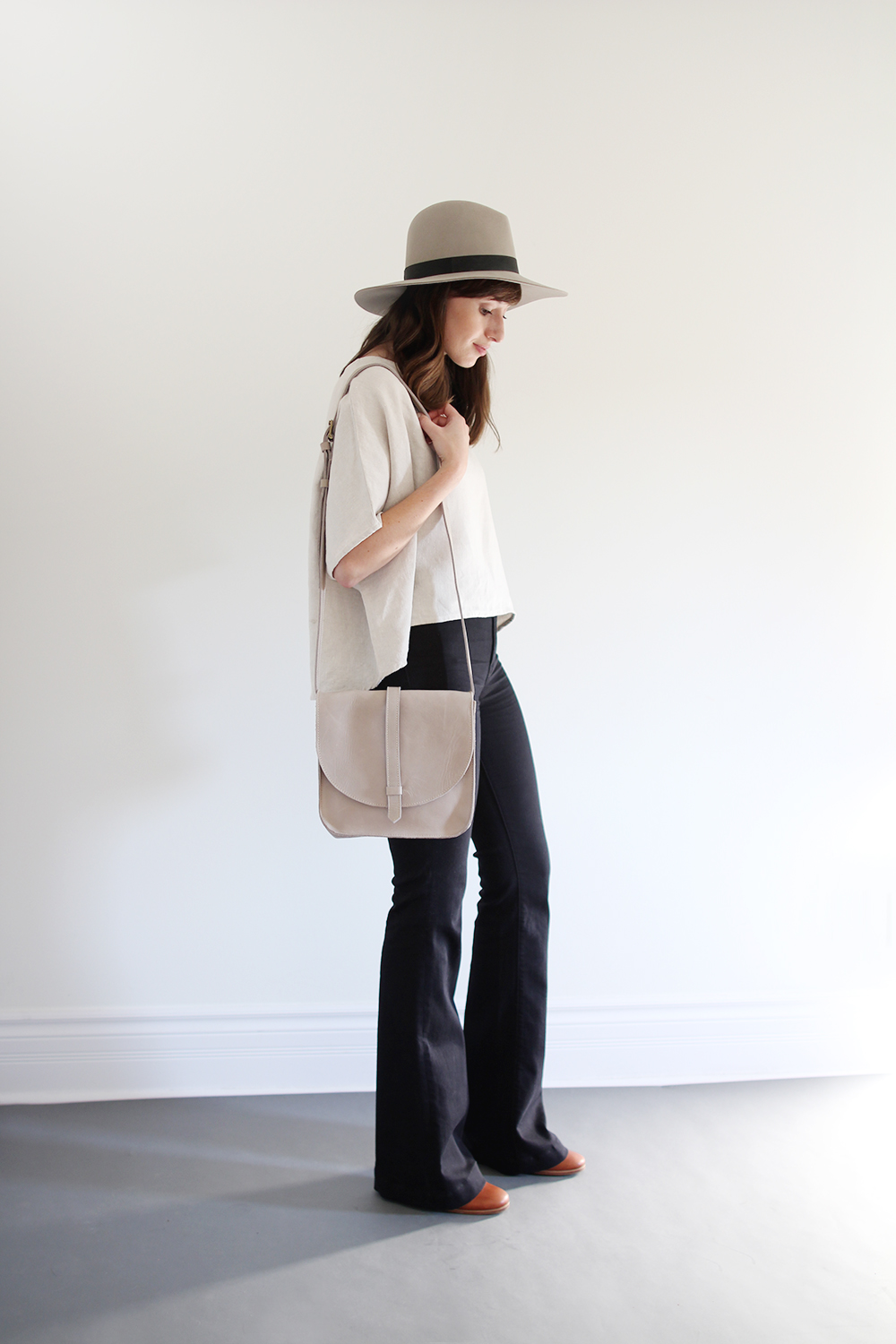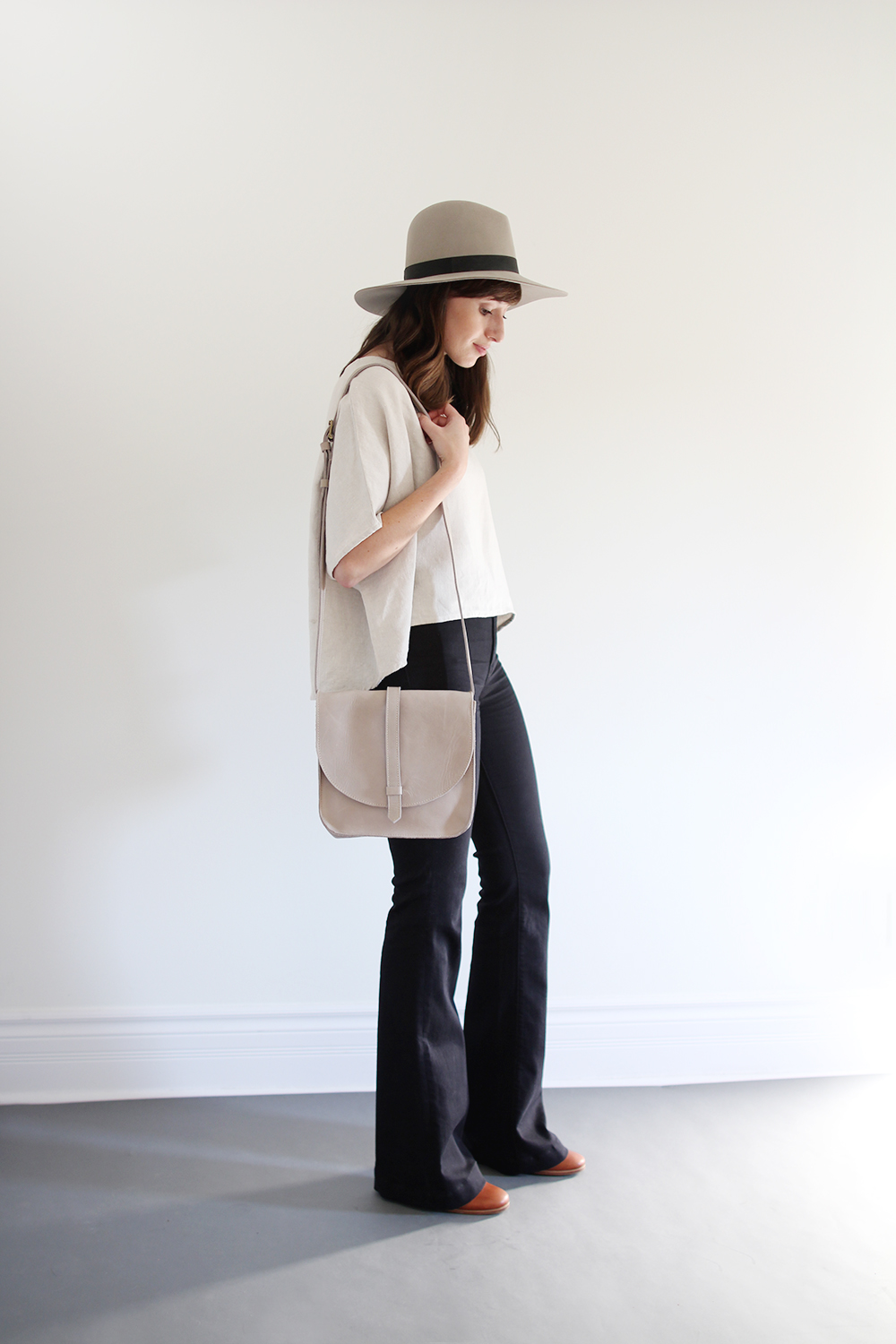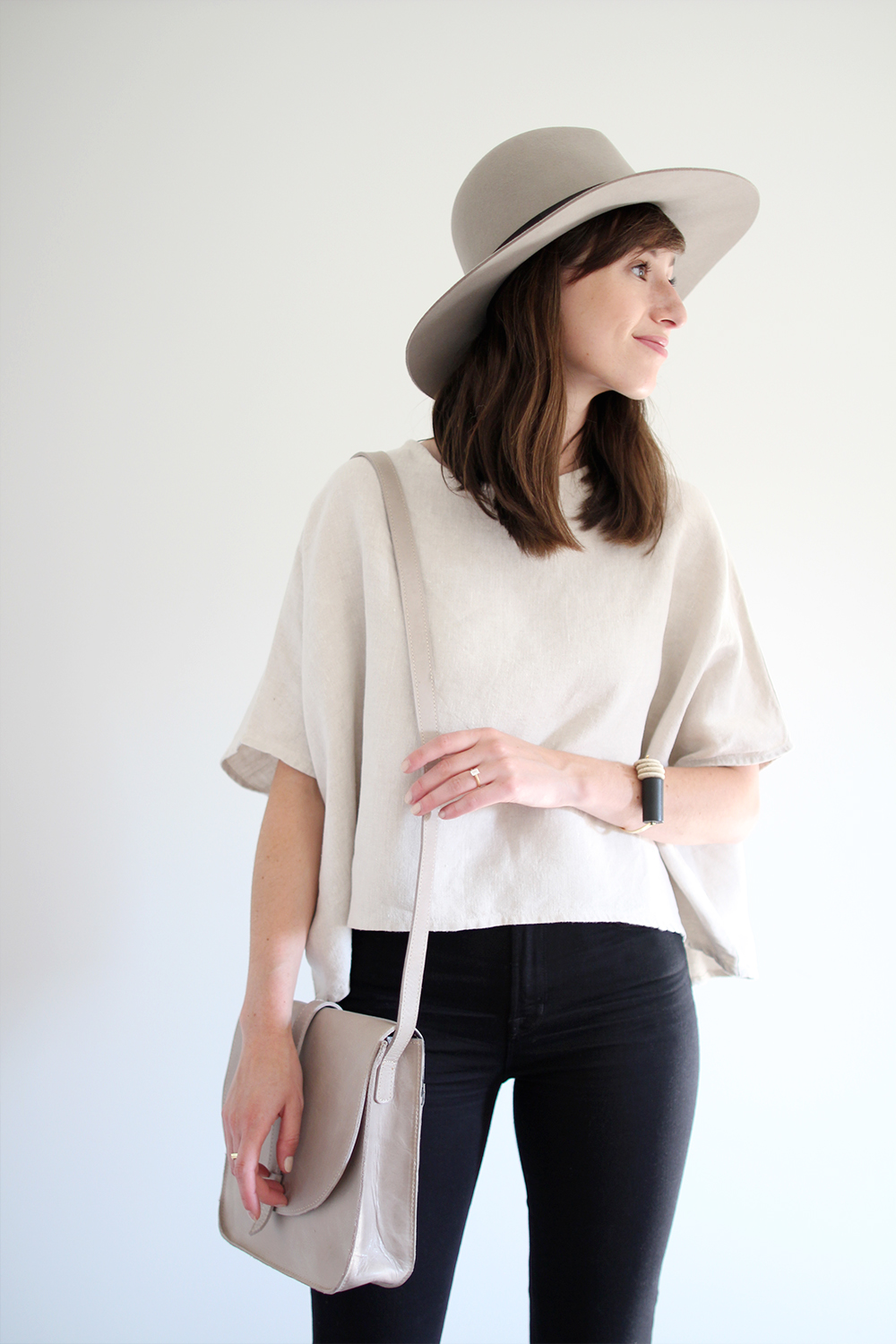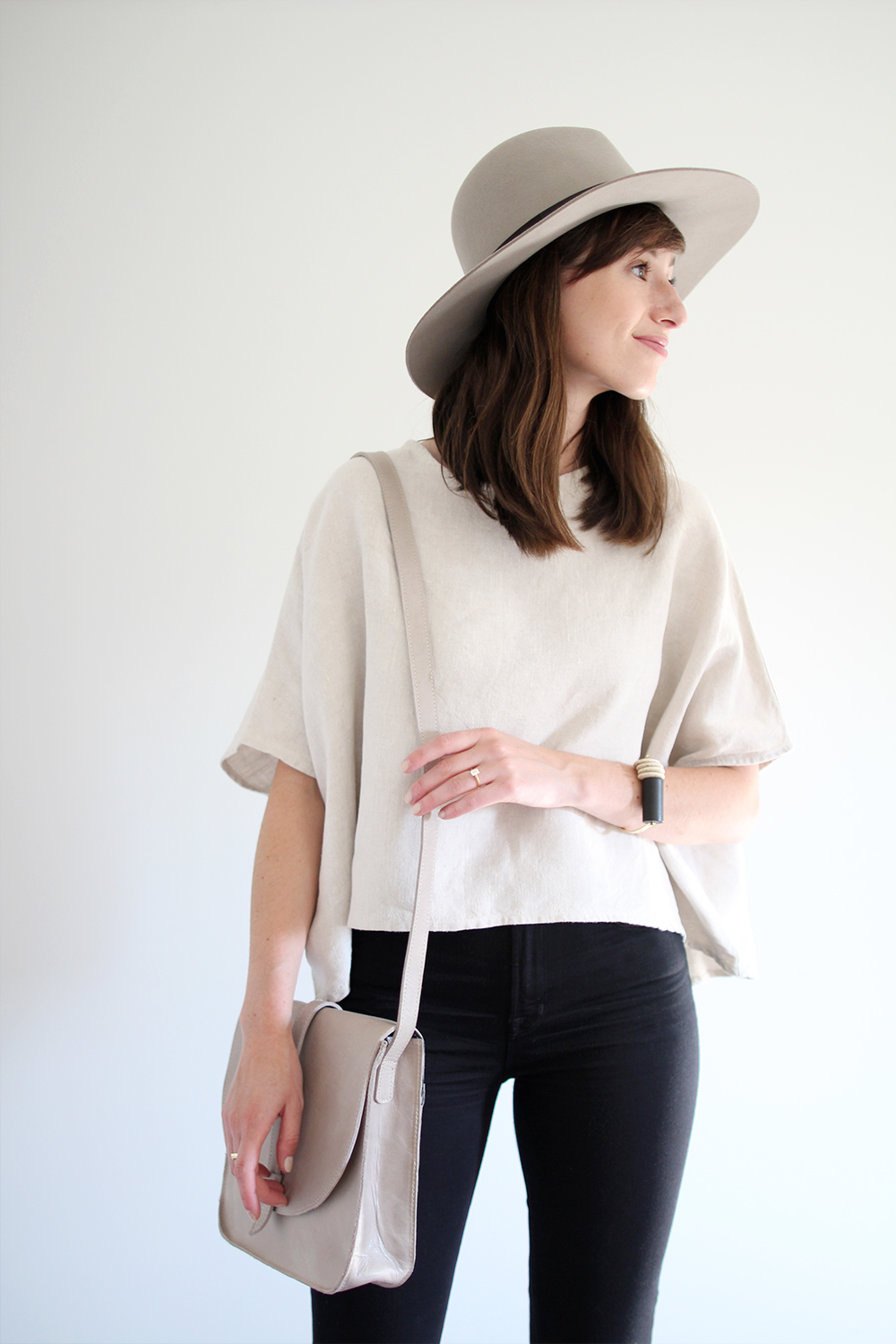 ---
Now, with all things being relative, an embarrassing first day of university is actually such a privilege, considering the fact that so many women around the world don't even have the option to finish high school, let alone to go to university. While there's no simple fix for this societal detriment, there are companies and organizations working hard to create change and to make this commitment an integral part of their business model. FASHIONABLE is one of them.
FASHIONABLE is dedicated to playing an important role in the effort to end extreme poverty. They're focus is on providing jobs, specifically for women, in areas both locally and globally, where they would otherwise have no opportunity to put their skills and creativity to use. If you have a spare moment this week give some of the women's stories a read and see the products they've helped bring to life. It's such an inspiration to see what people can overcome and at the same time a reminder to be thankful for the opportunities life has dropped in our laps simply because of where we were born. Learn more about FASHIONABLE's many other initiatives here too.
The good news is that you can make an impact and support both FASHIONABLE and the artisans by shopping their beautiful collection. The hard part will be choosing just one item!
---
ENTER CODE 'FASHIONABLExSTYLEBEE' FOR 15% OFF ANY ORDER | SHOP NOW
(Cannot be combined with other offers. Valid through September 13th.)
---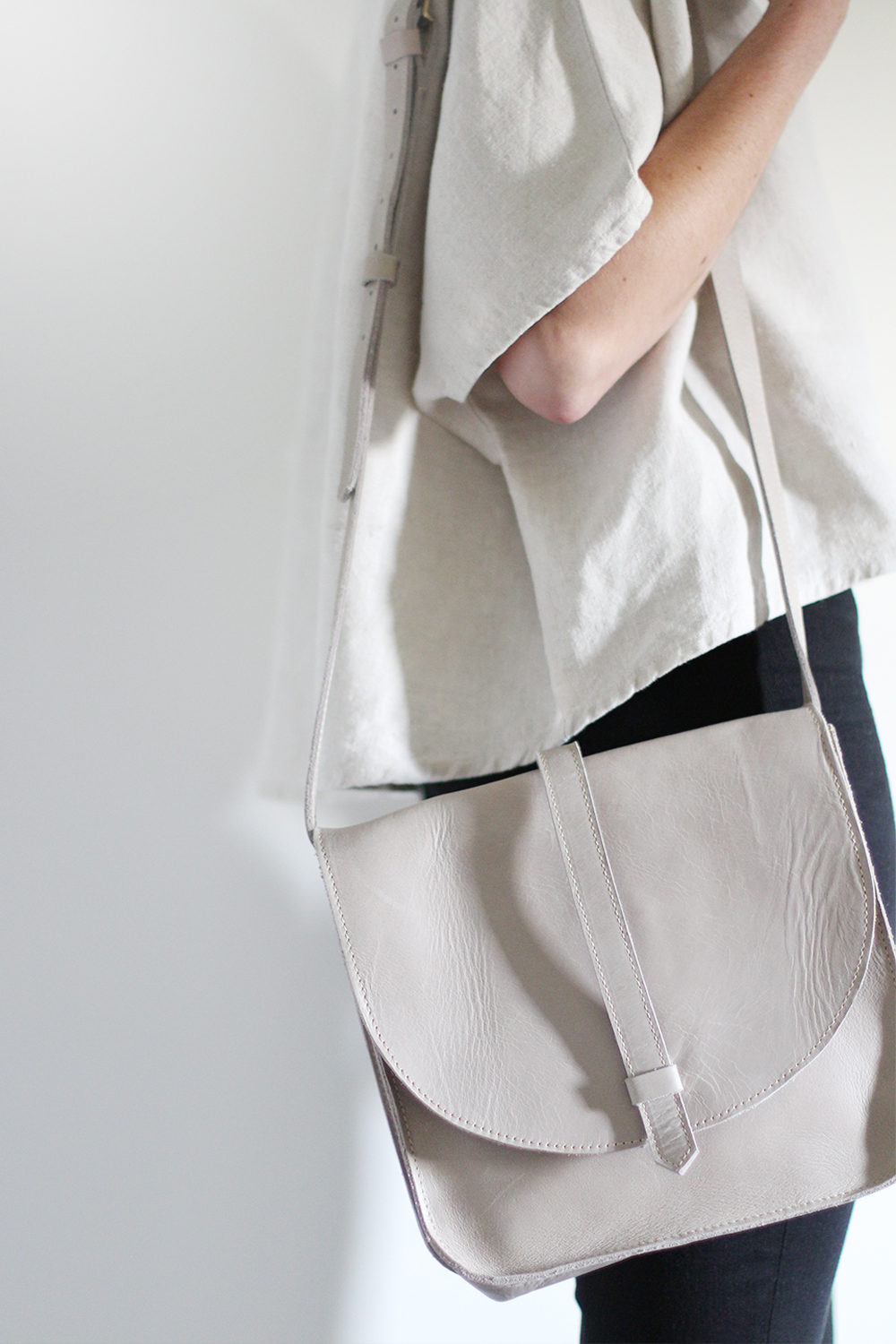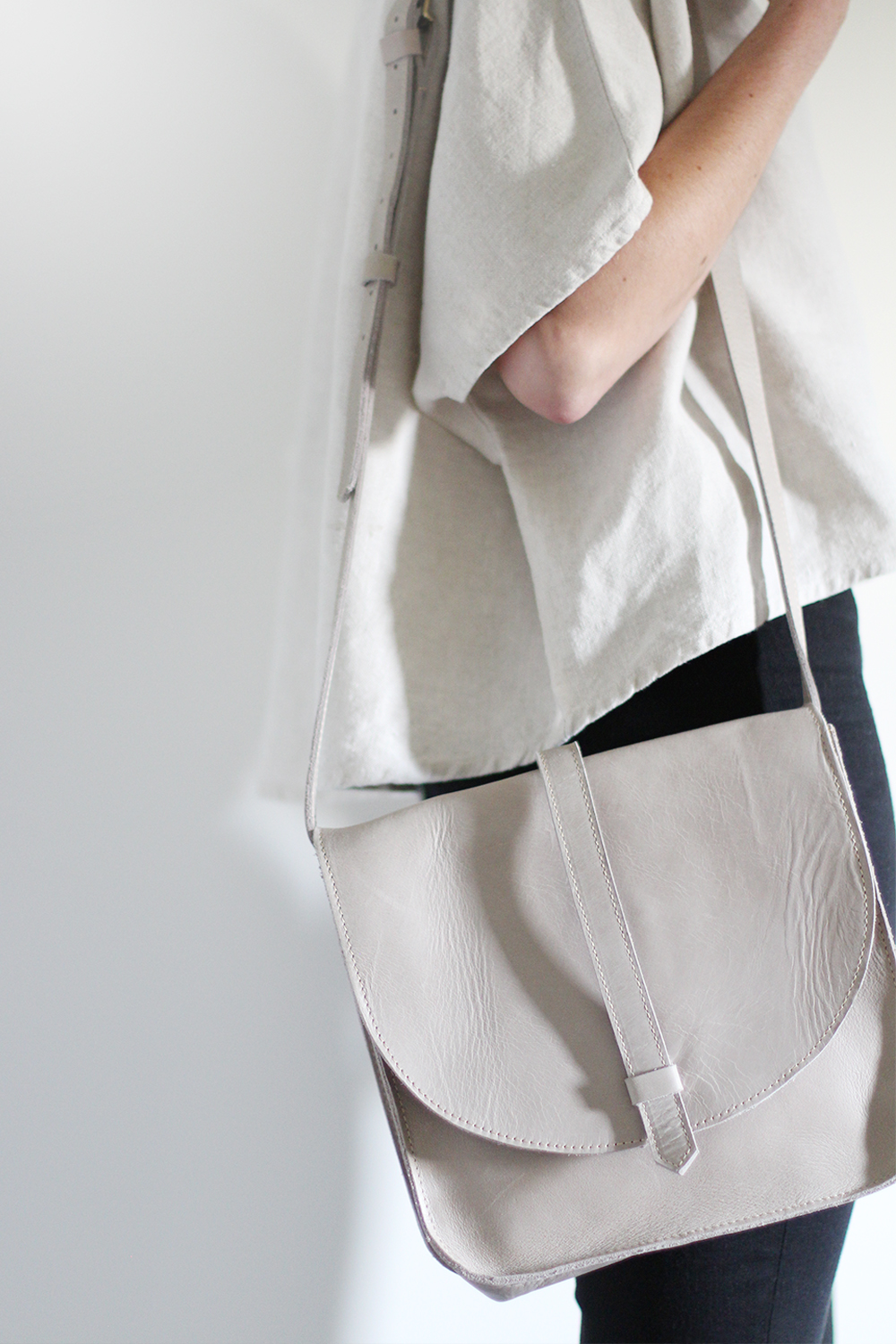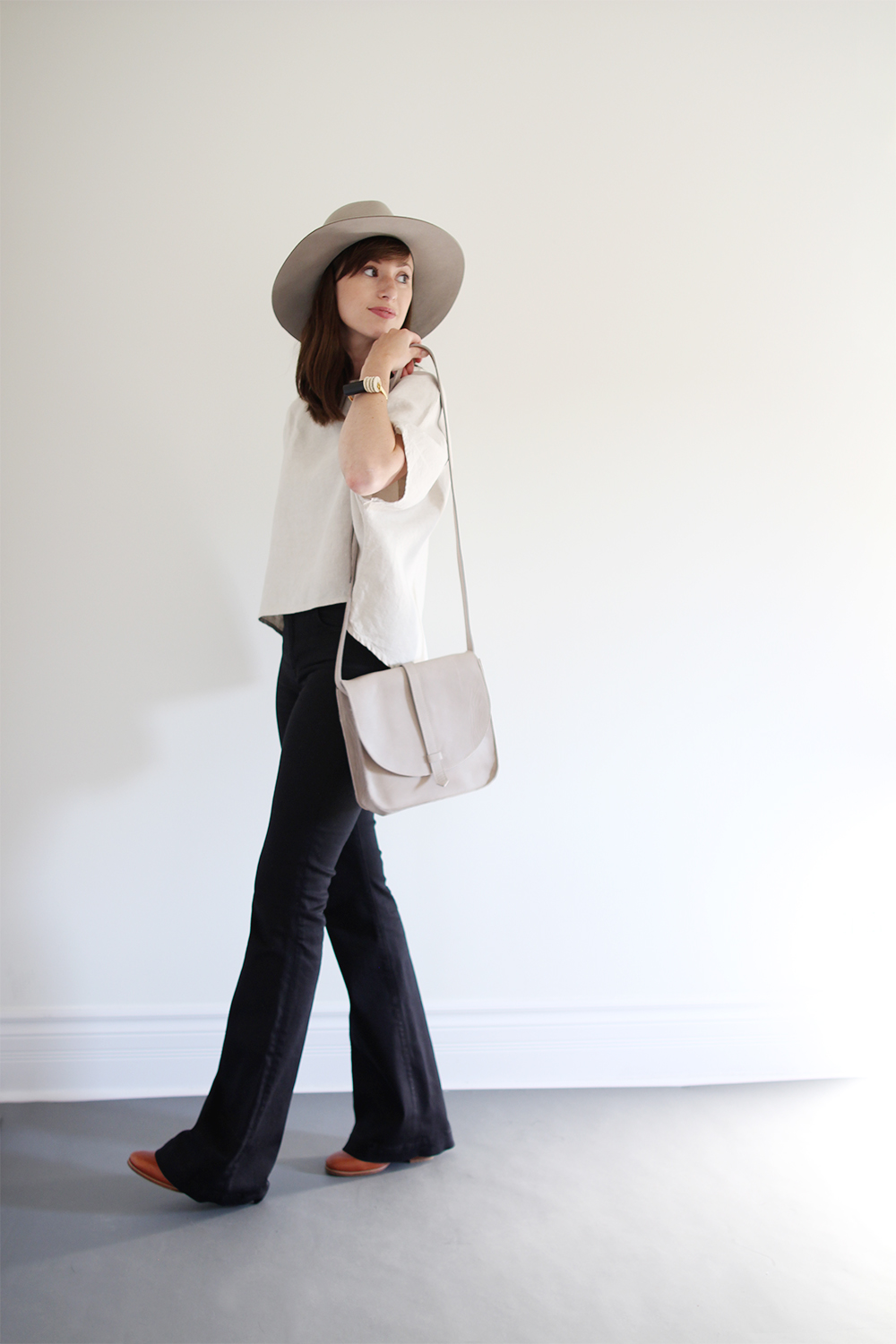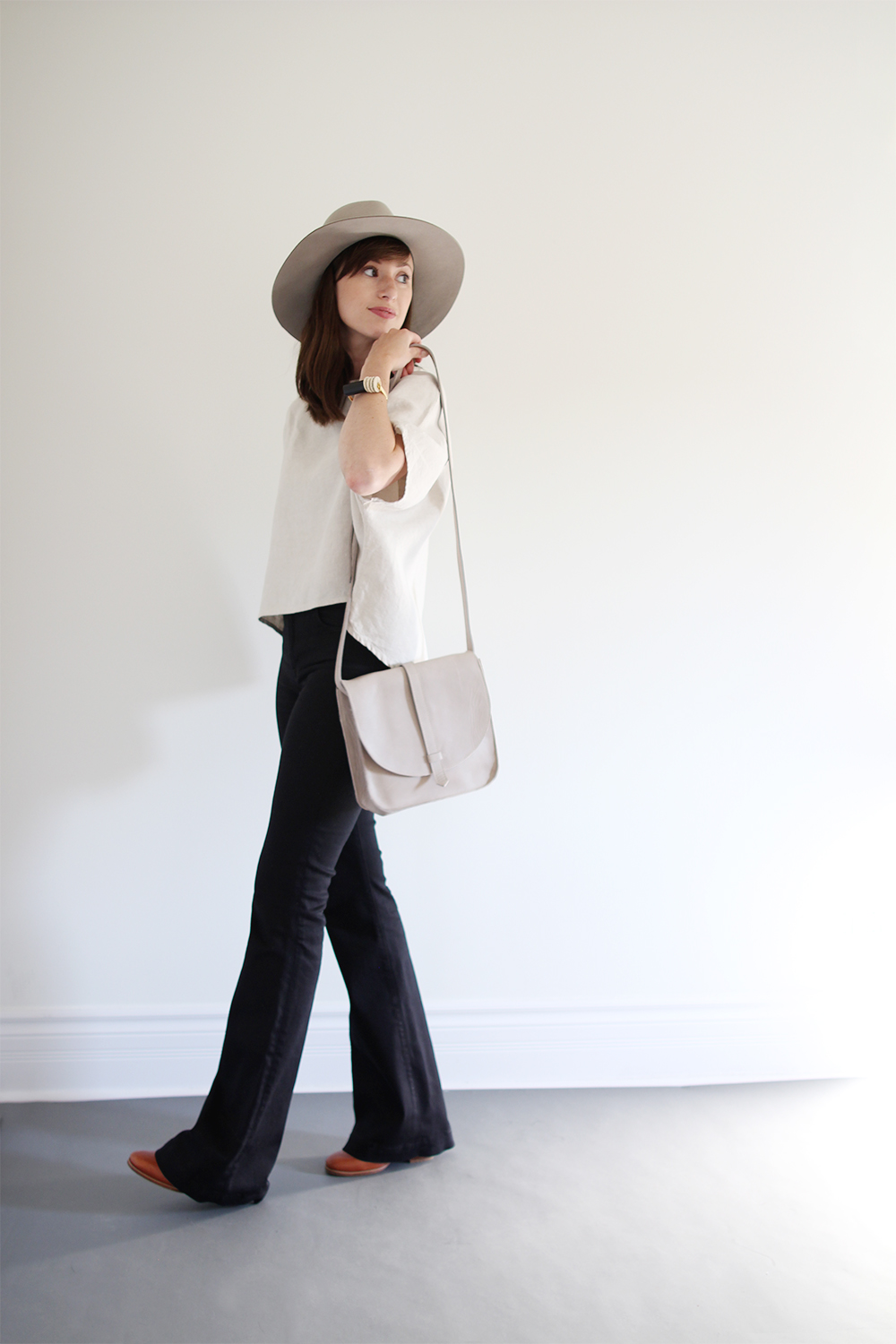 ---
THE TIRHAS SADDLEBAG $148.00 USD
Before I let you go for the day I'll just give a quick run-down on why I chose the Tirhas Saddlebag over all the other beautiful options. So here's why:
The large but not too large square shape, which easily holds my notebooks, wallet, phone, lip gloss, sunnies, keys, hand cream and other odds and ends without an issue.
Easy access. I love the magnet closure so I can simply flip the front up and get to all my goods, which are each tucked into their own pockets. There's also a slim pocket on the back that my ginormous iPhone 6+ can sneak into when I'm 'gramming on the go.
Adjustable Strap. I often worry about saddlebag straps being either too long or too short but this one is highly adjustable so I can opt for either a cross-body or a shoulder length.
Pewter. I went for this colour because it'll look great with all my darker Fall pieces as well as the lighter Summer pieces I'm still wearing at the moment.
Overall It's one of the most versatile purses I've got and I can't wait to see how the raw leather ages and develops a patina. I love that it's not too precious and ready to be put to work!
---
ENTER CODE 'FASHIONABLExSTYLEBEE' FOR 15% OFF ANY ORDER | SHOP NOW
(Cannot be combined with other offers. Valid through September 13th.)
---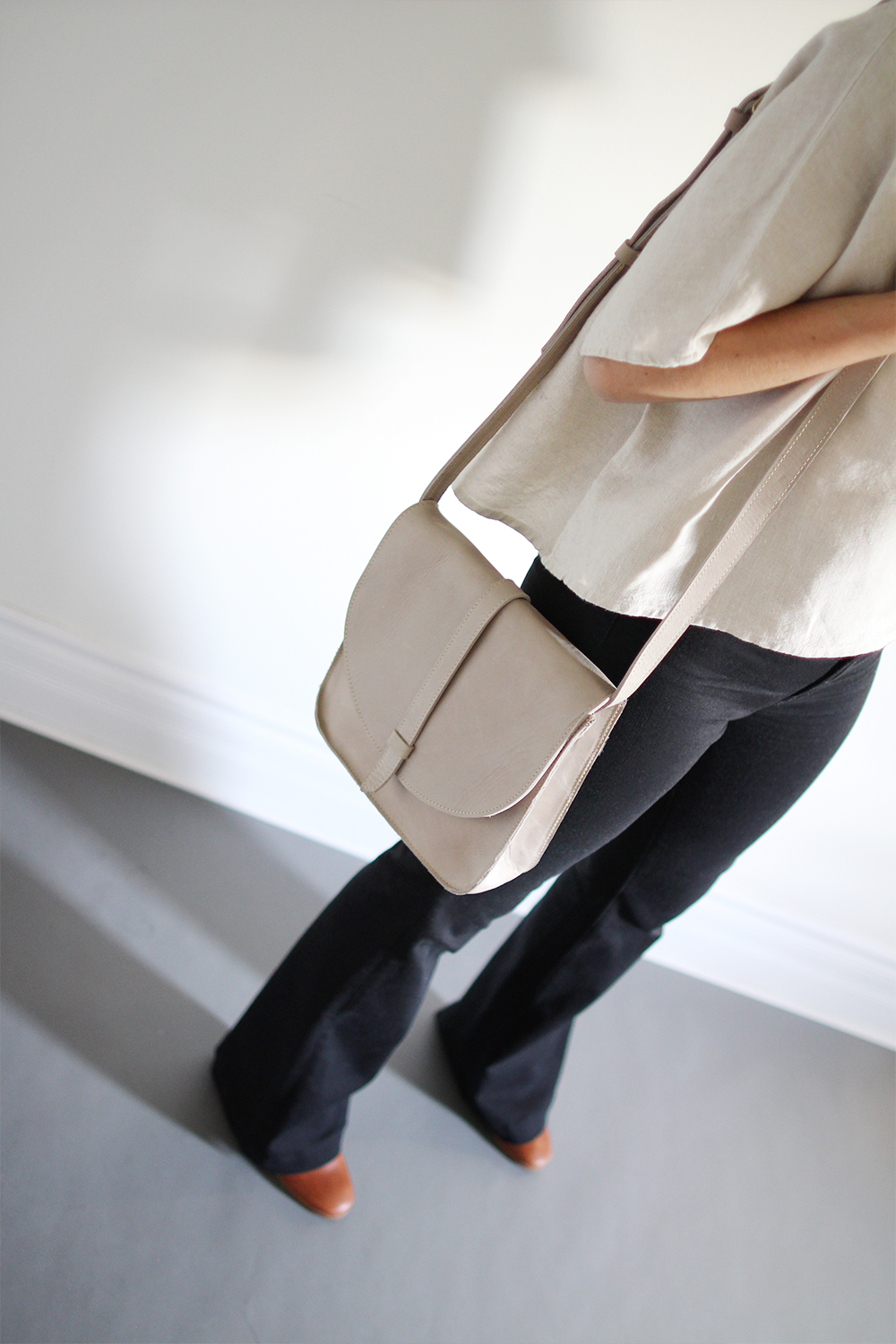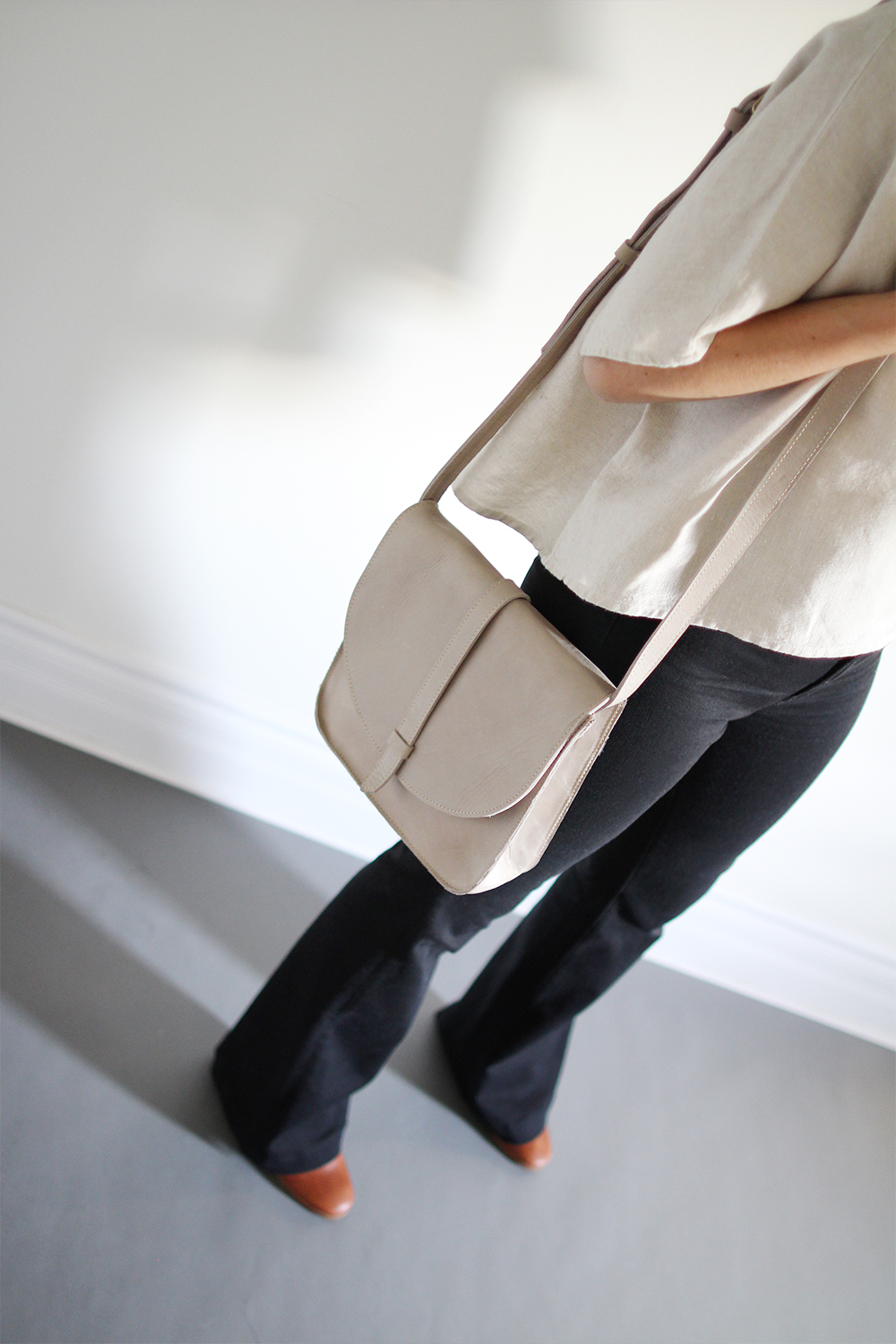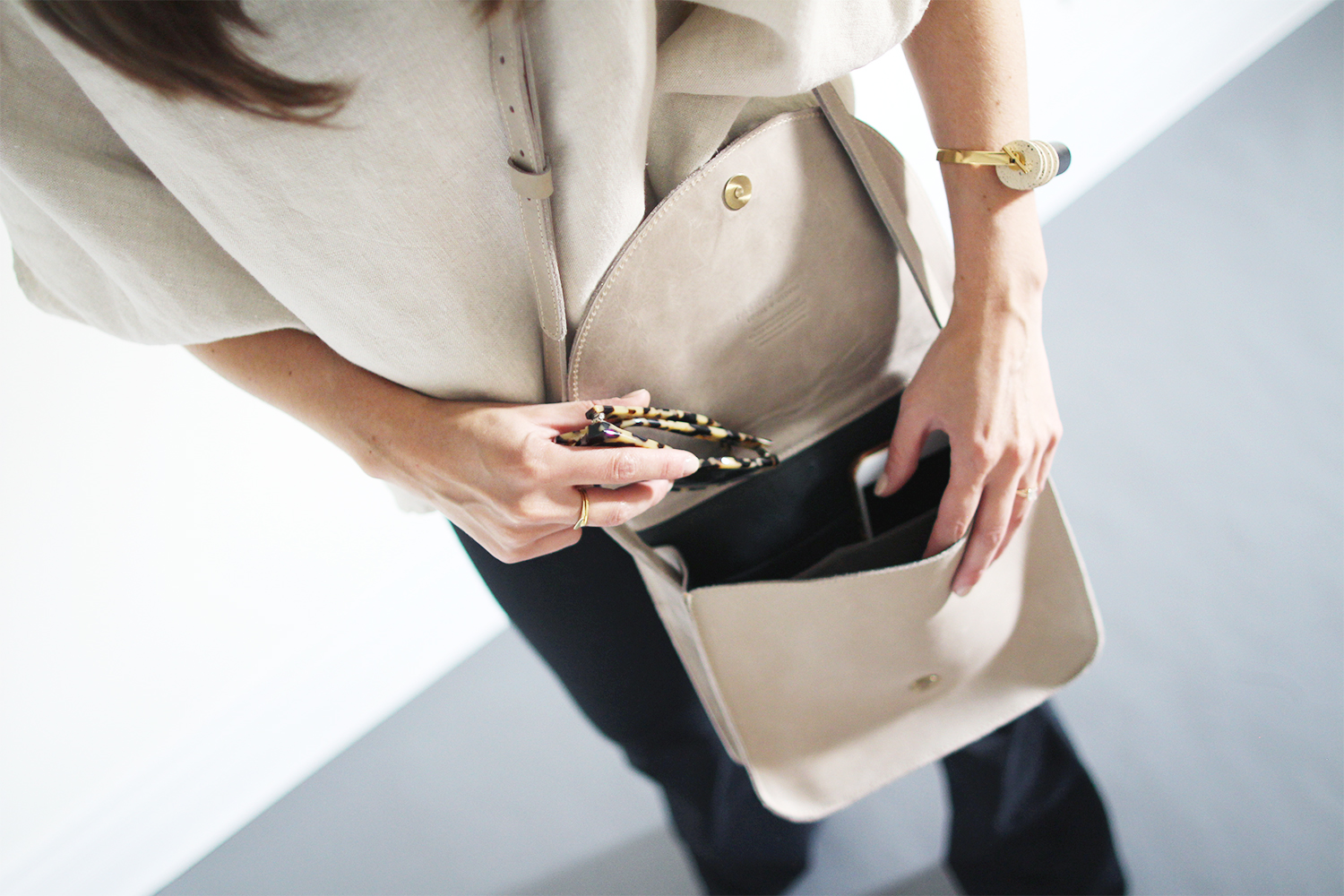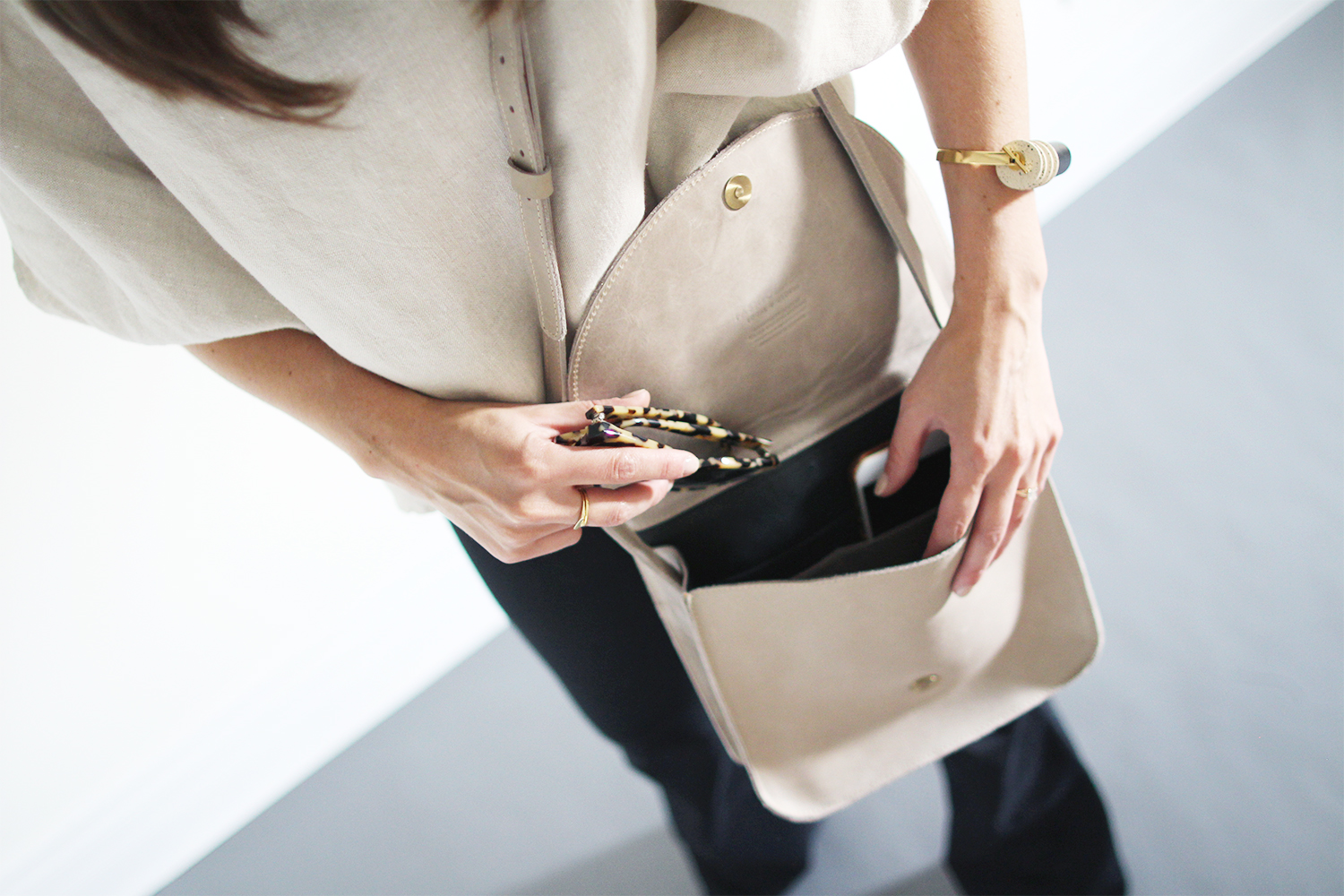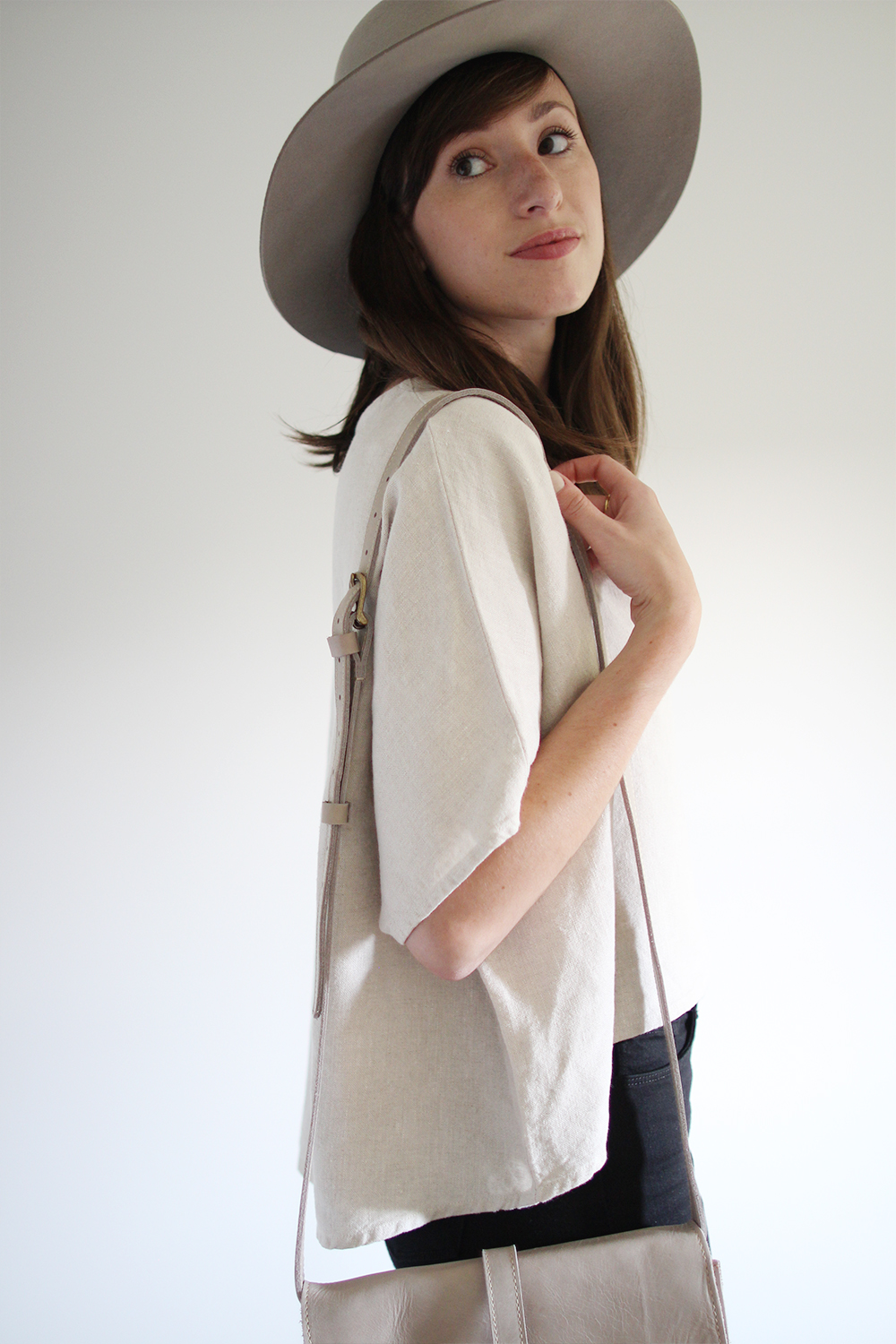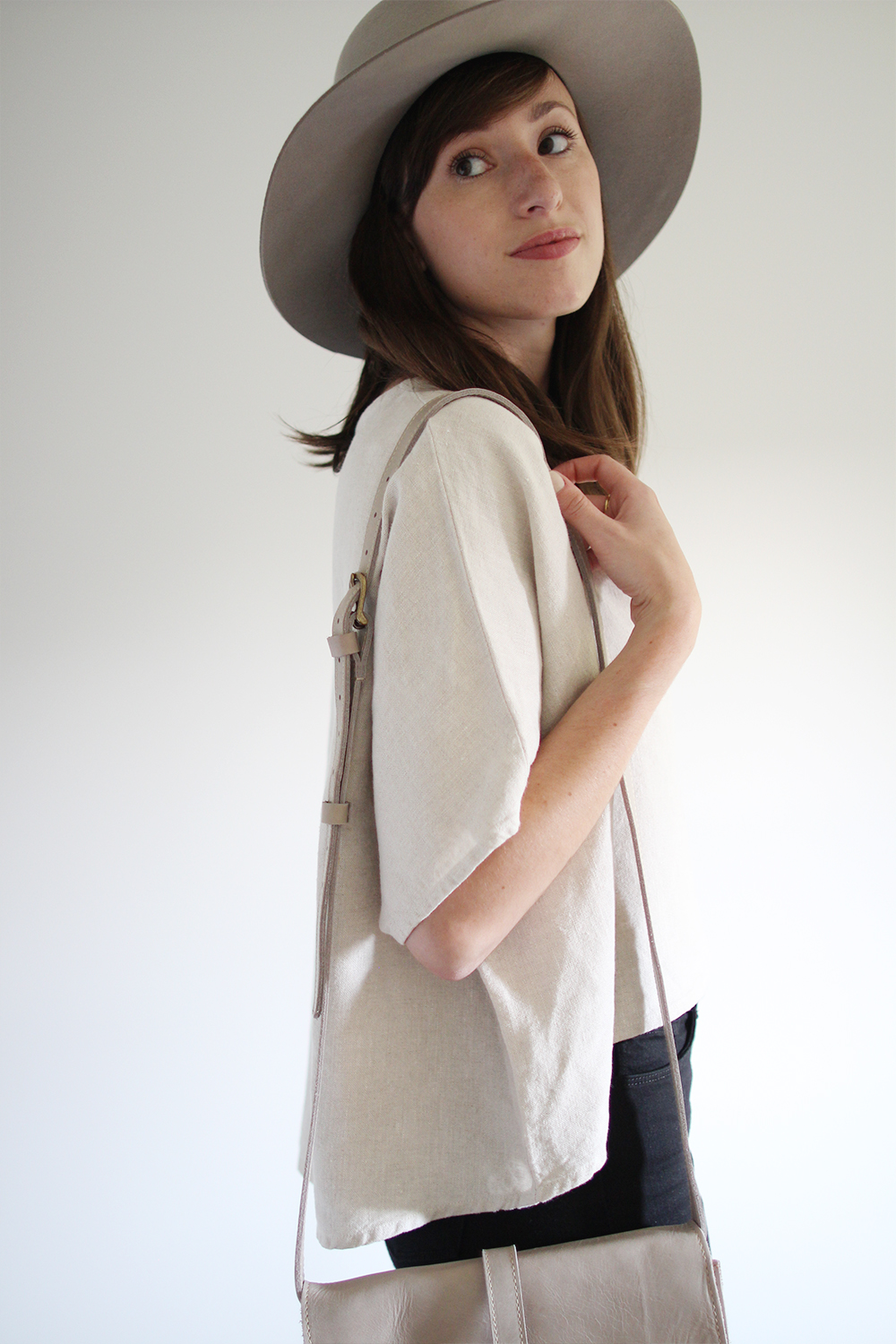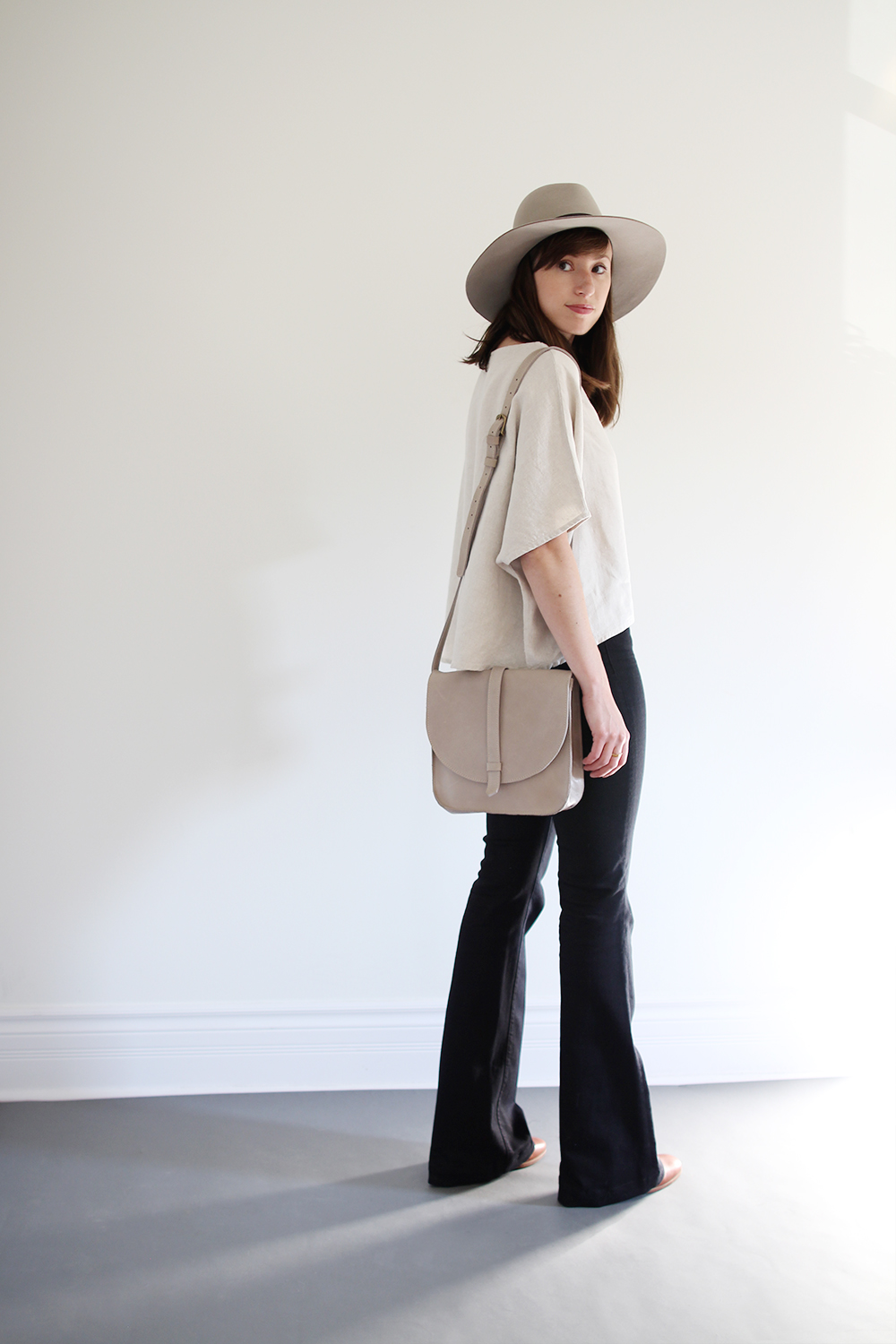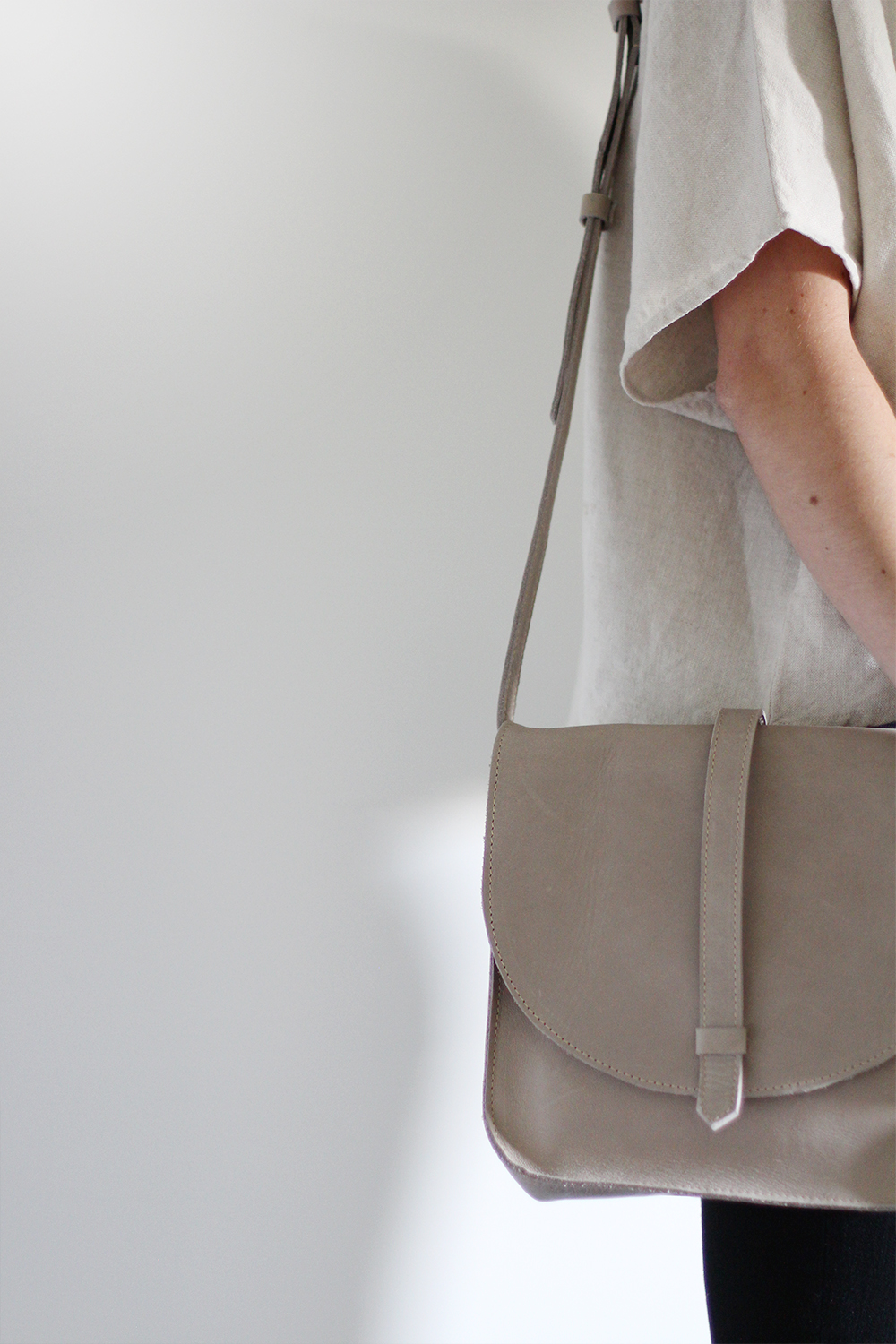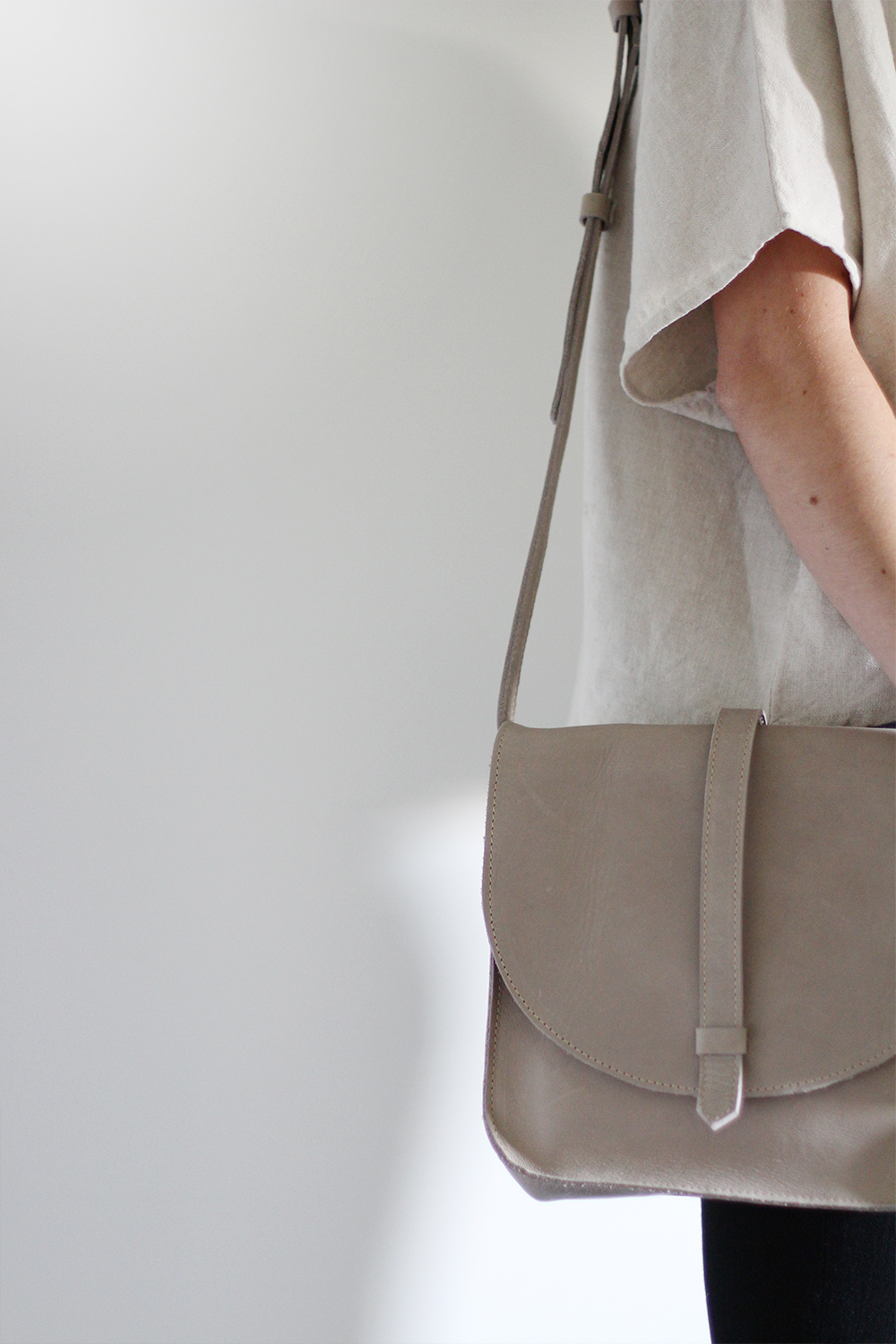 Thanks for reading and Happy Humpday! 
---
HAT by JANESSA LEONE | TOP c/o ELIZABETH SUZANN | TIRHAS BAG c/o FASHIONABLE | JEANS by JBRAND (similar here and here) | BOOTS by RACHEL COMEY | BRACELET c/o MASLO JEWELRY
---

---
ENTER CODE 'FASHIONABLExSTYLEBEE' FOR 15% OFF ANY ORDER | SHOP NOW
(Cannot be combined with other offers. Valid through September 13th.)
---
This post is in partnership with FASHIONABLE and contains affiliate links. Thank you for supporting the brands that support Style Bee!