Today's post is all about spring style inspiration! As usual, I've got a number of pieces and categories on my radar for the season ahead and I always enjoy sharing those ideas with you. I also love seeing what other folks are excited about because it helps me renew interest in pieces I might already have and plan for potential updates!
Until recently however, I was having a tough time finding inspiration for my personal style. So with that in mind I'm beginning this post by sharing a brief note about my mindset leading into this new season. I always find that when I spend time looking inward it translates into a clearer outward vision too.
It was such a blast to create these visuals in addition to dreaming up style ideas for the season ahead, so I hope this is a fun post to look at and read through. Now let's dig in!
---
Scroll down for my tips on creating a useful wish list, along with a free worksheet and 5 questions to ask before you buy something.
---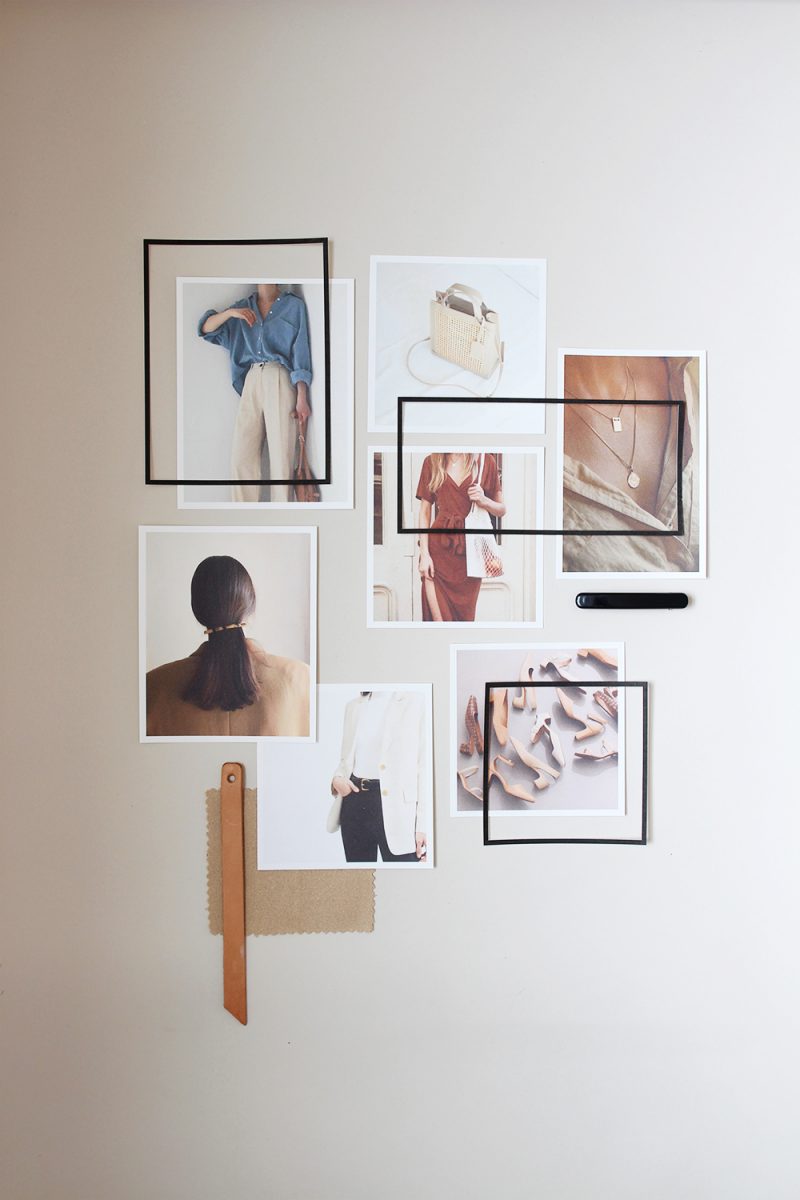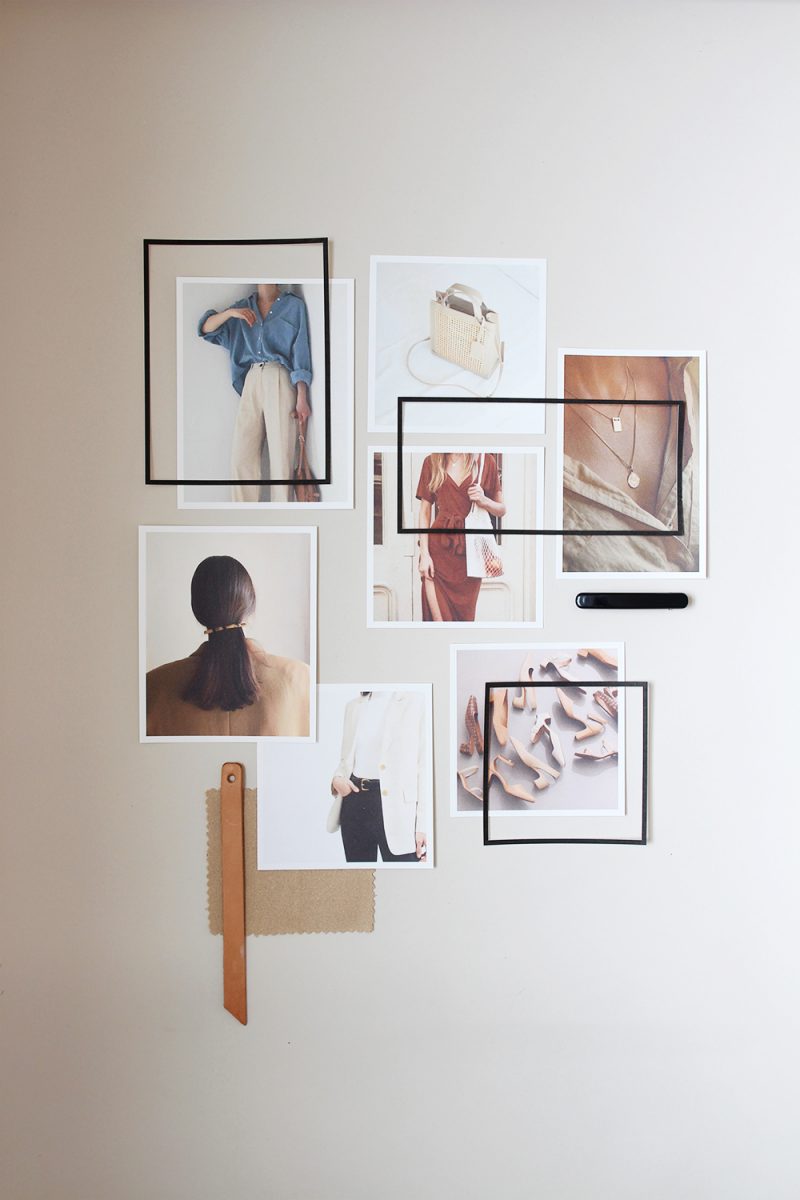 ---
MY SPRING SEASON MINDSET
---
Up until a couple of weeks ago, I haven't been inspired to plan or think about my personal style. This winter was a particularly dreary one and I couldn't seem to find my usual enthusiasm towards my closet or content creation. Luckily, as with so many things in life, when you stop forcing it to happen, it finally does, which was the case for me this spring. I'm thankful that this phase has ended for now but I thought I should share this because no one is impervious to creative ruts. These longer days, some hints of warmer weather and a solid dose of Pinterest were precisely what I needed to kick-start my inspiration engine again!
Going forward this season I'm 'holding it all loosely, to not confuse my identity with my preferences, and to just enjoy the ride without needing to figure it all out.' a sentiment I've adopted from my wise friend Caroline. In general, I've been attempting to loosen my grip on perfection in many areas of my life and my closet is just one. It seems like a time of transition for a lot of the folks I've chatted with lately and while this can feel a bit messy and uncertain, it can also lead to fresh starts and newly opened doorways. So here's to a new season, letting some light in and following your heart!
That's it for my philosophical ramblings, now onto some spring style fun!
---
STYLES INSPIRING ME THIS SPRING SEASON
---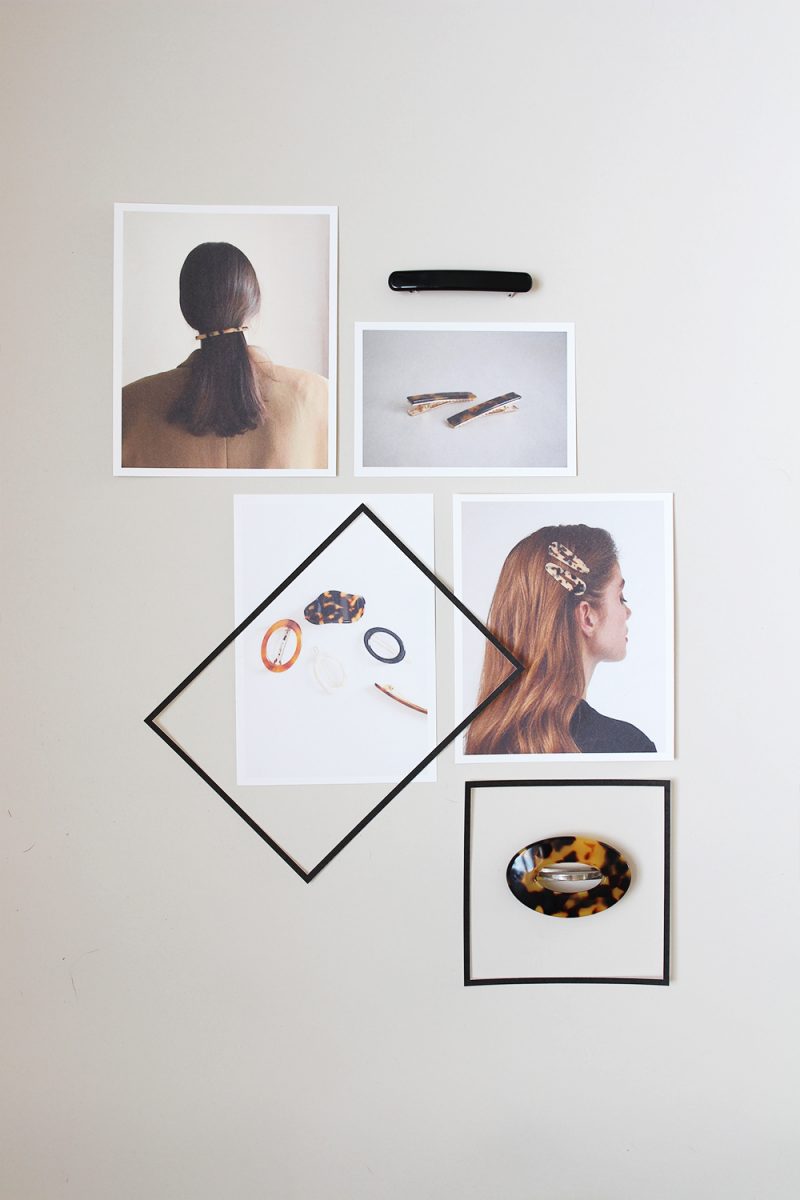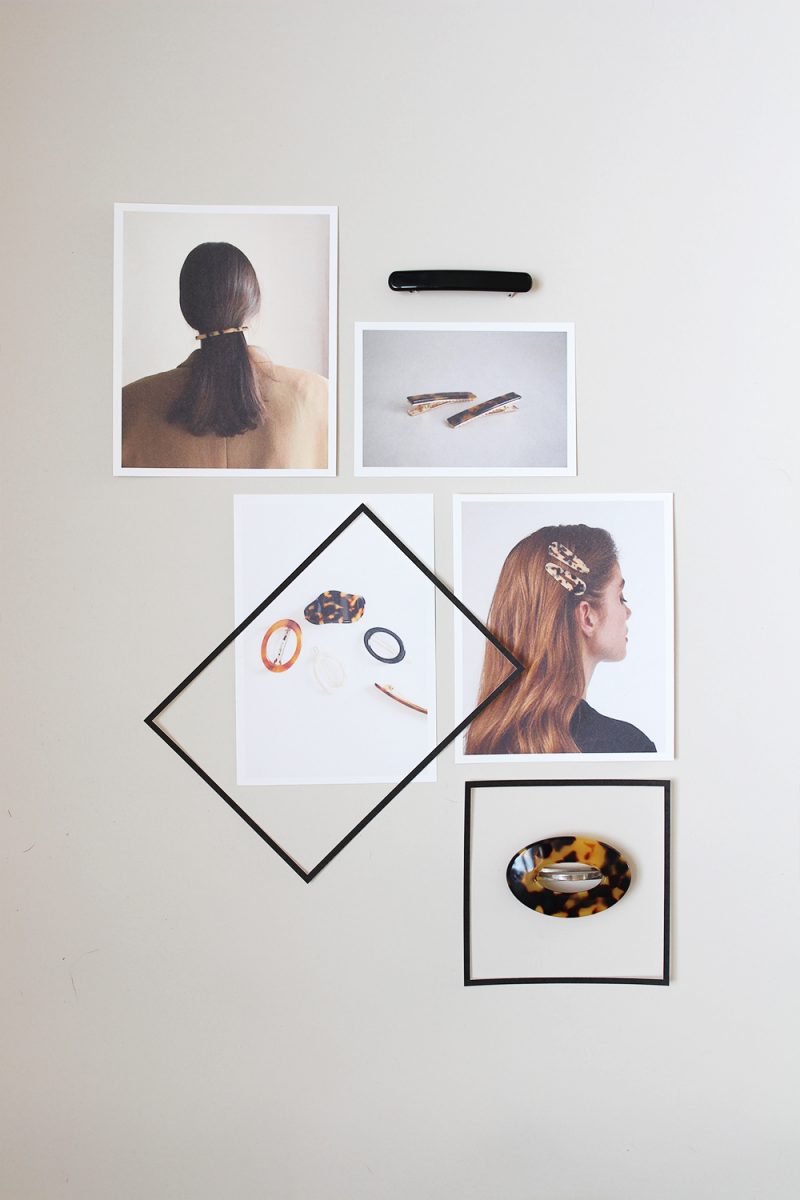 TOP LEFT | TOP RIGHT | BOTTOM RIGHT | BOTTOM LEFT
---
HAIR ACCESSORIES
---
Hair accessories are making a major splash this season and I'm so ready for it! I recently cleaned out my bathroom cabinet and found a couple of old barettes I'd saved years ago (shown above). Luckily they're still in good shape and ready for their time to shine!
I like wearing my hair half-up with a medium round barette or pinning one side back with a long slim barette or two. It's amazing how something so simple can give your style such a boost! I love using these techniques to try something new and invigorate my personal style, without committing to a more costly addition to my closet.
There are lots of other hair styling ideas on my radar so I'm pulling together a full post on hair accessories to try out, but until then, these are a few tortoise options I love!
---
---
SMALL SLIM BARETTES | BELMTO | $19 USD
OVAL BARETTE | J.CREW | $22.50 USD On sale
HAIR CLIP | 8 OTHER REASONS | $34 CAD
---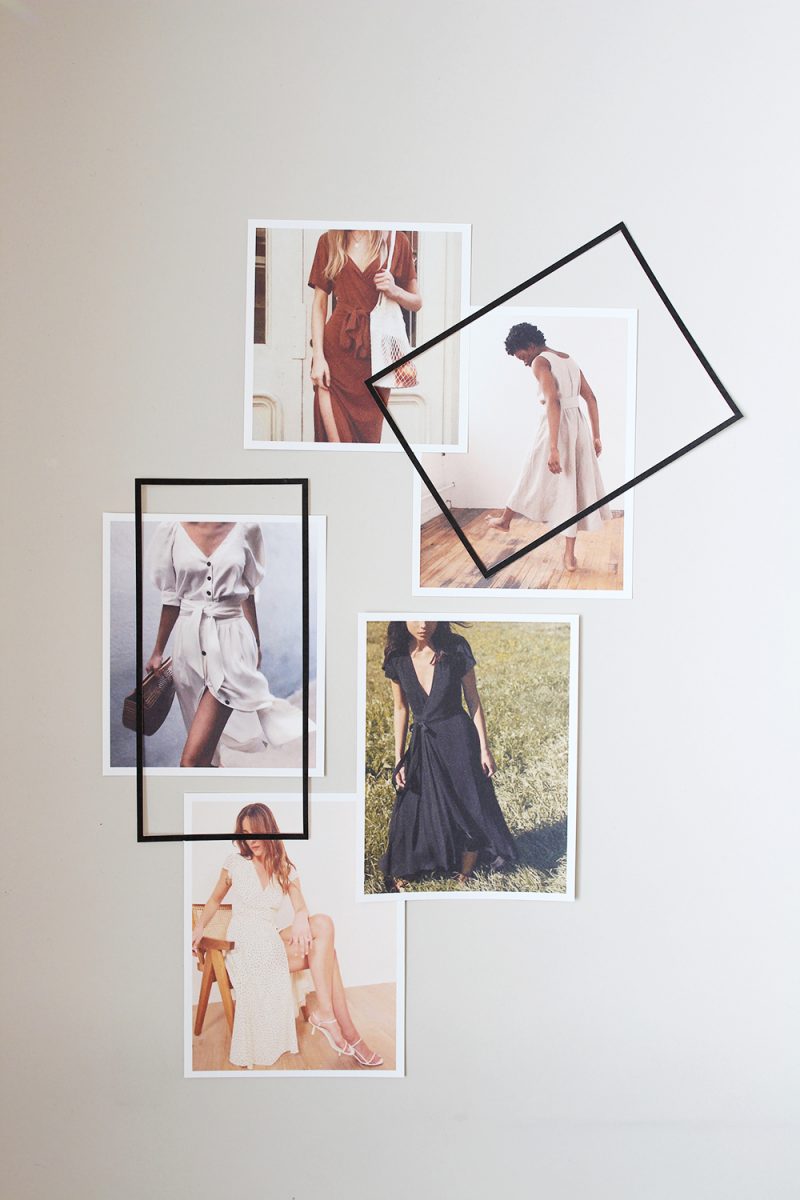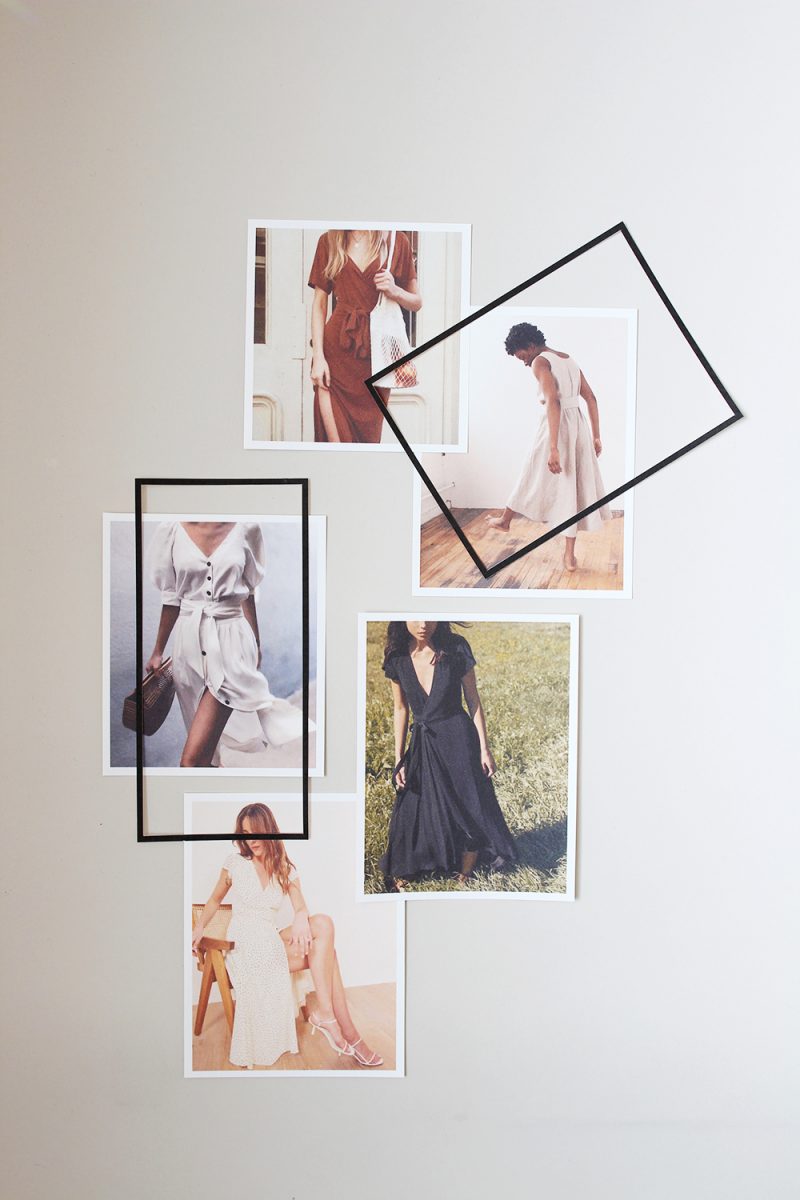 IMAGE TOP | FAR LEFT MIDDLE | OTHERS LINKED BELOW
---
WRAP DRESSES
---
As you probably gathered, I'm not a huge dress wearer, but I've been majorly drawn to more feminine shapes and styles this spring. A wrap dress is one style I haven't tried in ages and would love to work into my wardrobe. I find wrap dresses are a timeless style, meaning they transcend trends, that's also wearable at any age. They are forgiving if your weight fluctuates and can work for a myriad of occasions from casual weekend fun to full out evening attire.
I've pulled together a few I love (one is technically a jumpsuit) and have my eye on below.
---
---
CARINA DRESS | REFORMATION | $218 USD | Made in Los Angeles
MIMOSA DRESS | LINEN FOX | $120 CAD | Made in Lithuania
LARK JUMPSUIT | LAUREN WINTER | $290 USD | Made in Portland, OR
THE AUTUMN DRESS | CHRISTY DAWN | $238 USD | Made in Los Angeles | My Maid of Honour wore this dress at our wedding and I've coveted it ever since! | Save $30 USD on your order via this affiliate link.
PALO WRAP DRESS | ONLY CHILD | $280 USD | Made in Oakland, CA
LONG SLEEVE MINI WRAP DRESS | EVERLANE | $110 USD | Made in Suzhou, China
LUNA WRAP DRESS | SOTELA | $249 USD | MADE IN LA | INCLUSIVE SIZING
---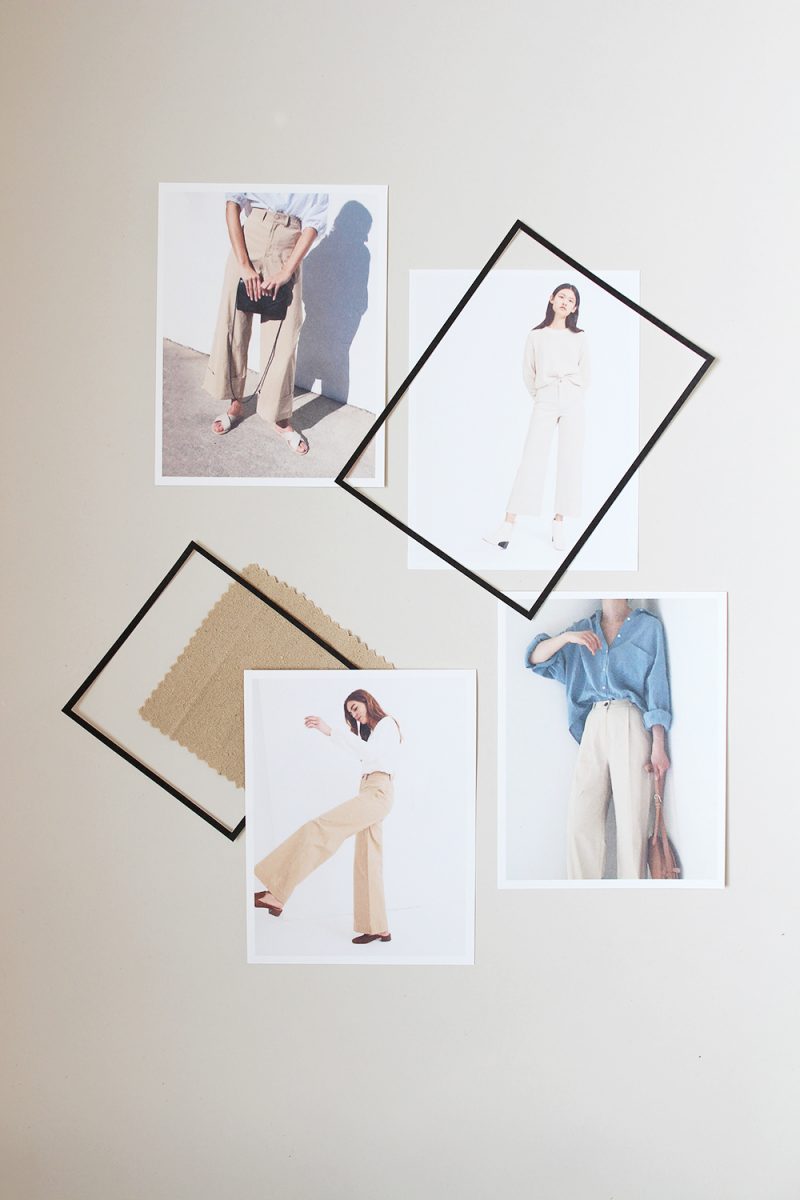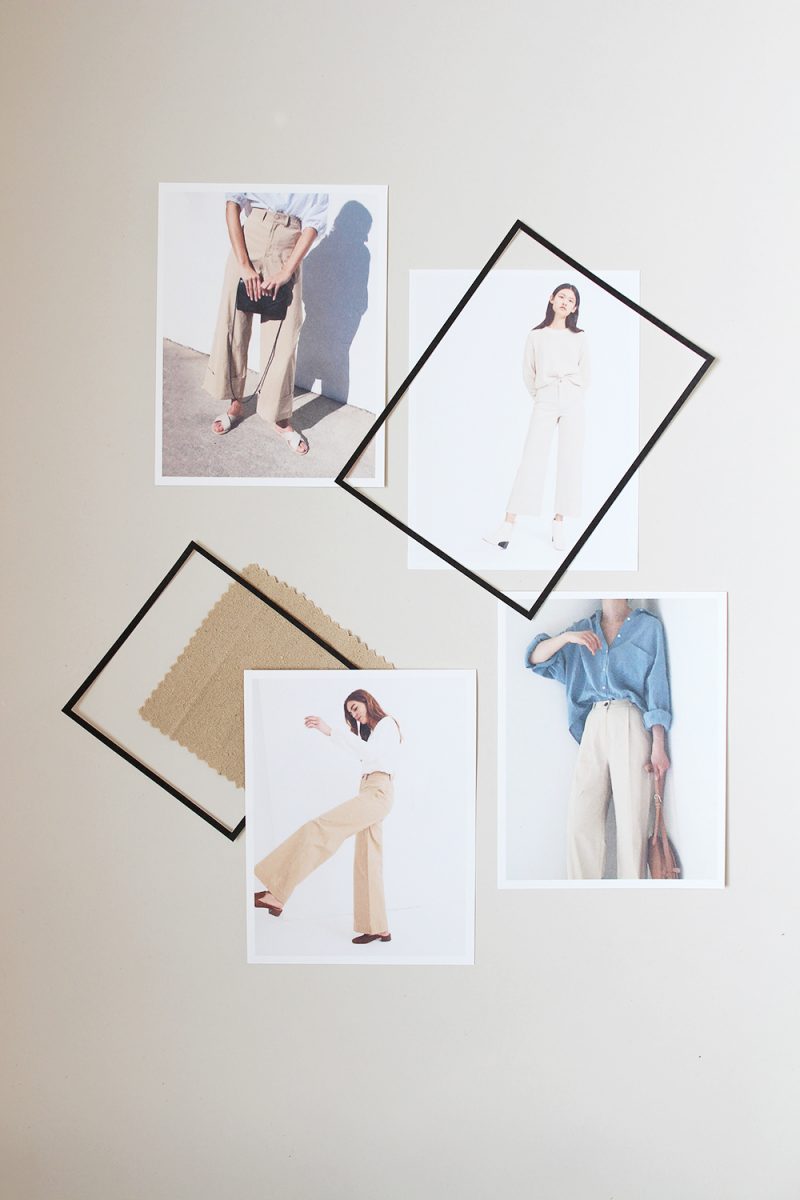 TOP LEFT | BOTTOM RIGHT | OTHERS LINKED BELOW
---
TROUSERS
---
On the flip side of my attraction to ladylike pieces, I've been on the hunt for a great pair of tan or flax trousers. Something to balance out flirty wrap tops or to sharpen up a linen or cotton tee. I love the look of a warm light grey pant with a bright white or rich black and I know they'd blend seamlessly into my existing closet. Right now, I've got the Everlane Wide Leg Chino heading my way, so I'm excited to give those a try!
---
---
THE WIDE LEG CHINO | EVERLANE | $68 USD | Made in Jiangmen, China
EMMETT WIDE LEG | MADEWELL | $135 CAD | Imported
MARA TROUSER | CHRISTY DAWN | $238 USD | Made in Los Angeles | Save $30 USD on your order via this affiliate link.
TANNER PANT | REFORMATION | $178 USD | Made in Los Angeles
---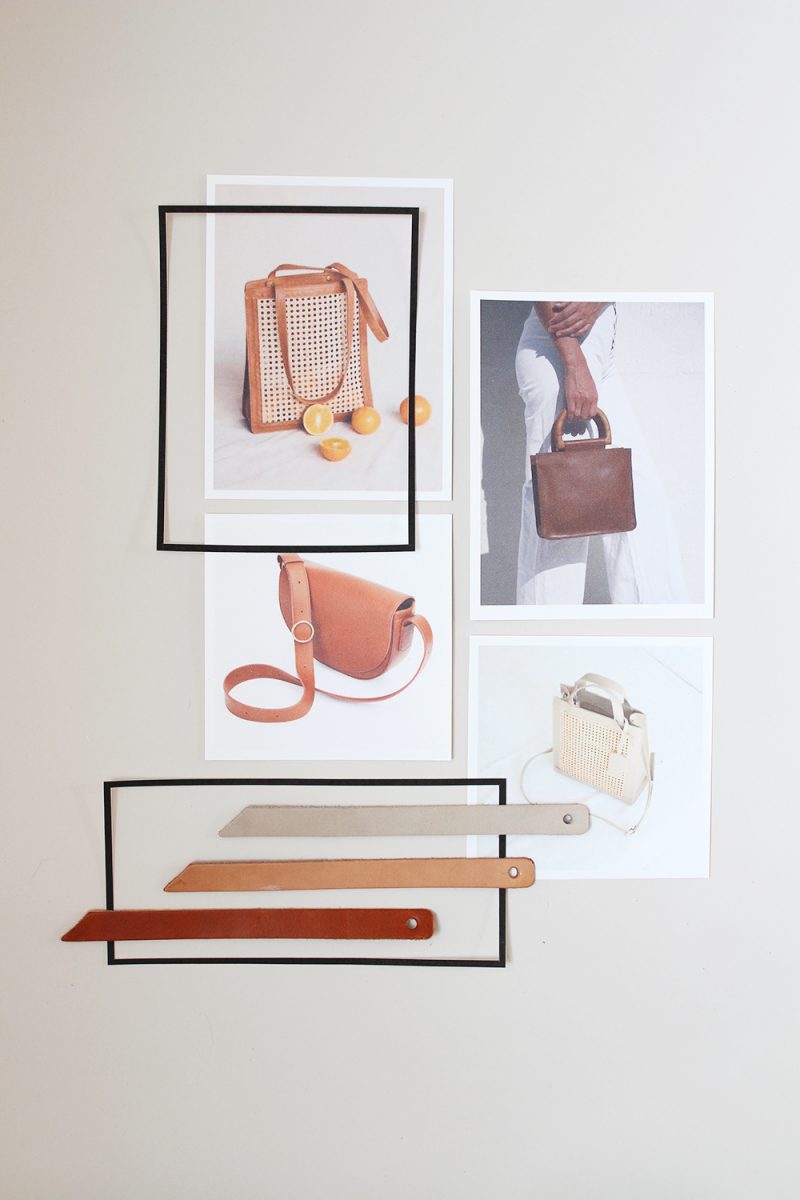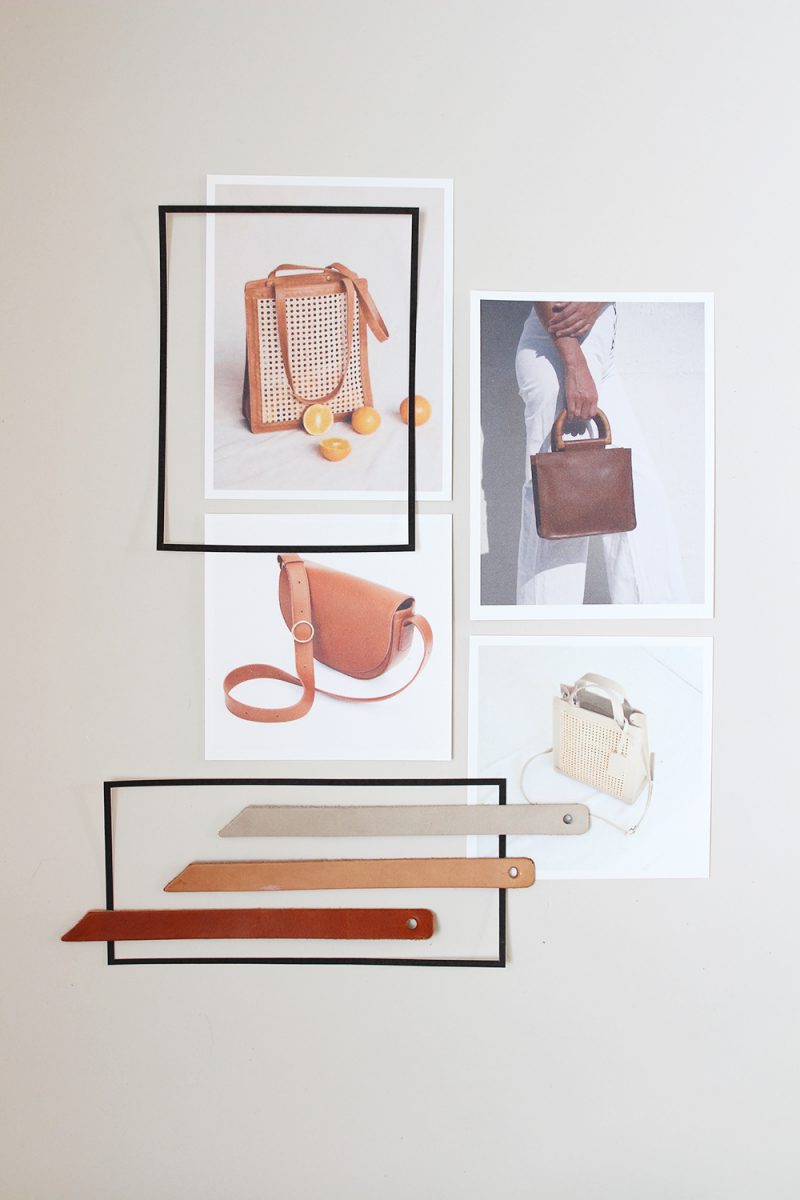 ---
STRUCTURED STATEMENT BAGS
---
I've had the idea of a small but still functional statement bag on my radar since last year and can't quite seem to shake the thought. I've been loving the unique shapes, colours and textures coming out this spring so I'm keeping an eye out. I'm particularly drawn to rattan for the warmer months ahead because it feels summery but when paired with a sharp shape and smooth leather it remains professional and polished.
I love how a unique bag can transform a simple outfit and take it from basic to intentional. Accessories are also a great way to boost your style and inject some newness when your outfit options have been feeling a bit stale.
---
---
HALF MOON BAG | CUYANA | $295 USD | Made in Italy
RATTAN CLASSIC | PALMGRENS | $455 USD | Made in Europe
AGNES PETIT BAG | ST. AGNI | $229 AUD | Made in Indonesia
SIA TWO WAY TOTE | INNÉ STUDIOS | $209 USD | Made in Pasig, Philipines
MINI FORM BAG | EVERLANE | $190 USD | Made in Italy
VINTAGE COACH | MAGNOLIA VINTAGE via ETSY | $110.30 CAD | Vintage made originally in USA.
---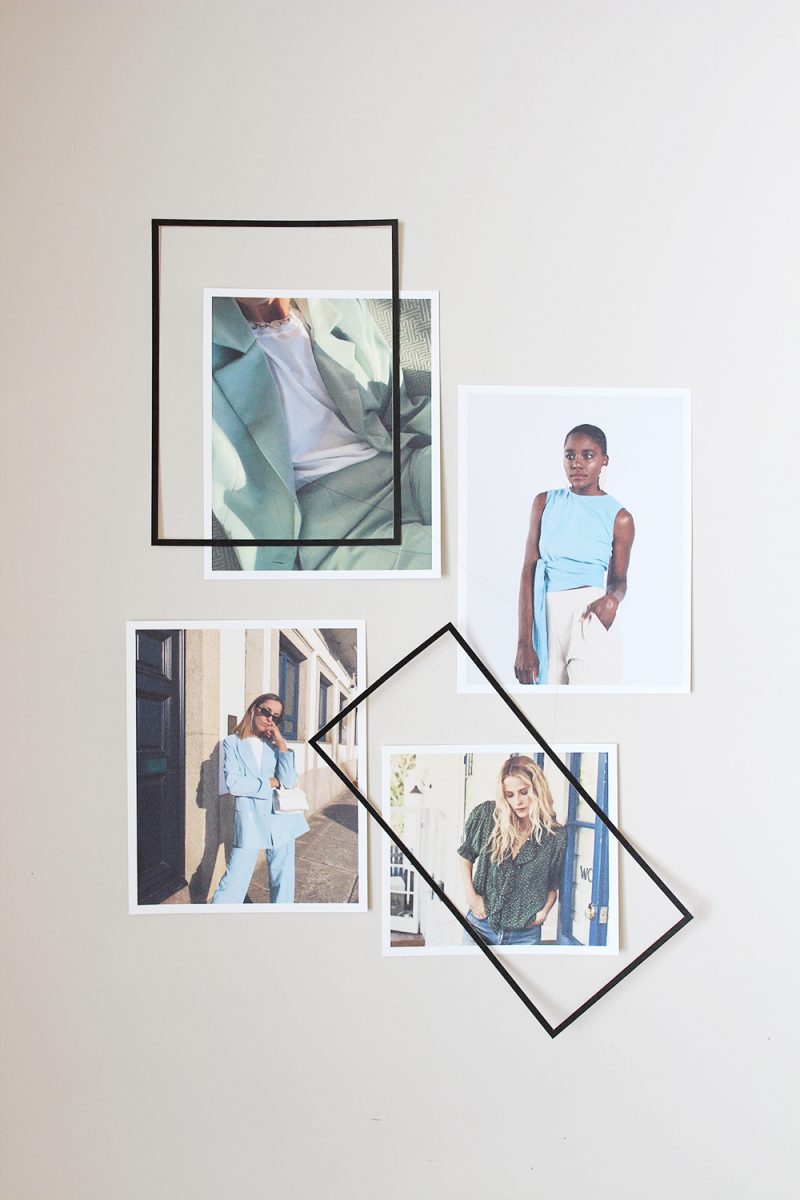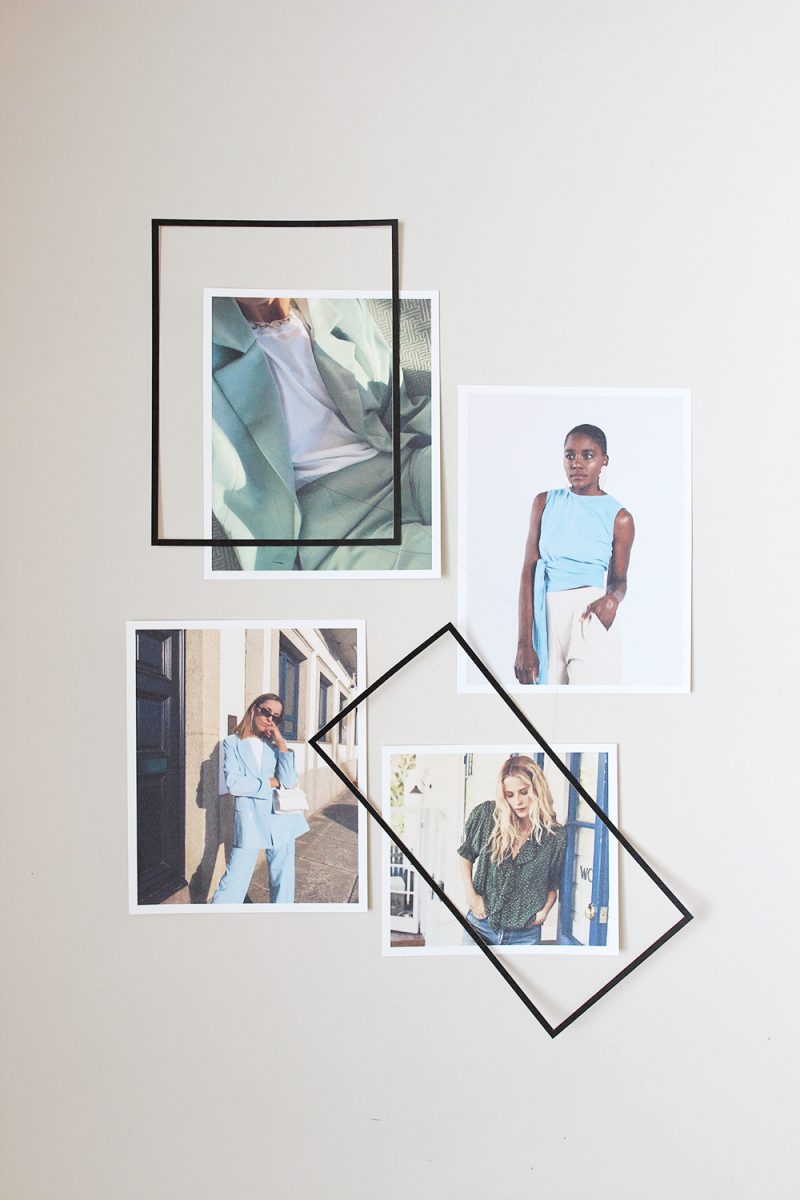 TOP LEFT | BOTTOM LEFT | OTHERS LINKED BELOW
---
FRESH COLOUR & PATTERN
---
One of my best additions last summer was a green floral mini dress and one of my favourite fall finds was a paisley puff sleeved top. Slowly adding a little bit of pattern and colour into my closet has been a great way to branch out and embrace a break from my usual neutrals all-day everyday. It only takes one piece to open up a world of options within your closet.
This year I've found myself drawn to greens, blues and florals that give off a vintage vibe. Any one of these tops or dresses would be such a treat to wear on a sunny spring day!
---
---
HENRI TOP | DÔEN | $198 USD | Made in India
THEA WRAP TOP (Long-sleeves here) | EMLEE | $148 USD | Made in Nashville, TN
ASIMAR DRESS | ULLA JOHNSON | $295 USD | Made in India
EMILIA MIDI DRESS | FAITHFULL THE BRAND | $189 USD | Made in Indonesia
BASIL DRESS | CHRISTY DAWN | $318 USD | Made in Los Angeles | Save $30 USD on your order via this affiliate link.
---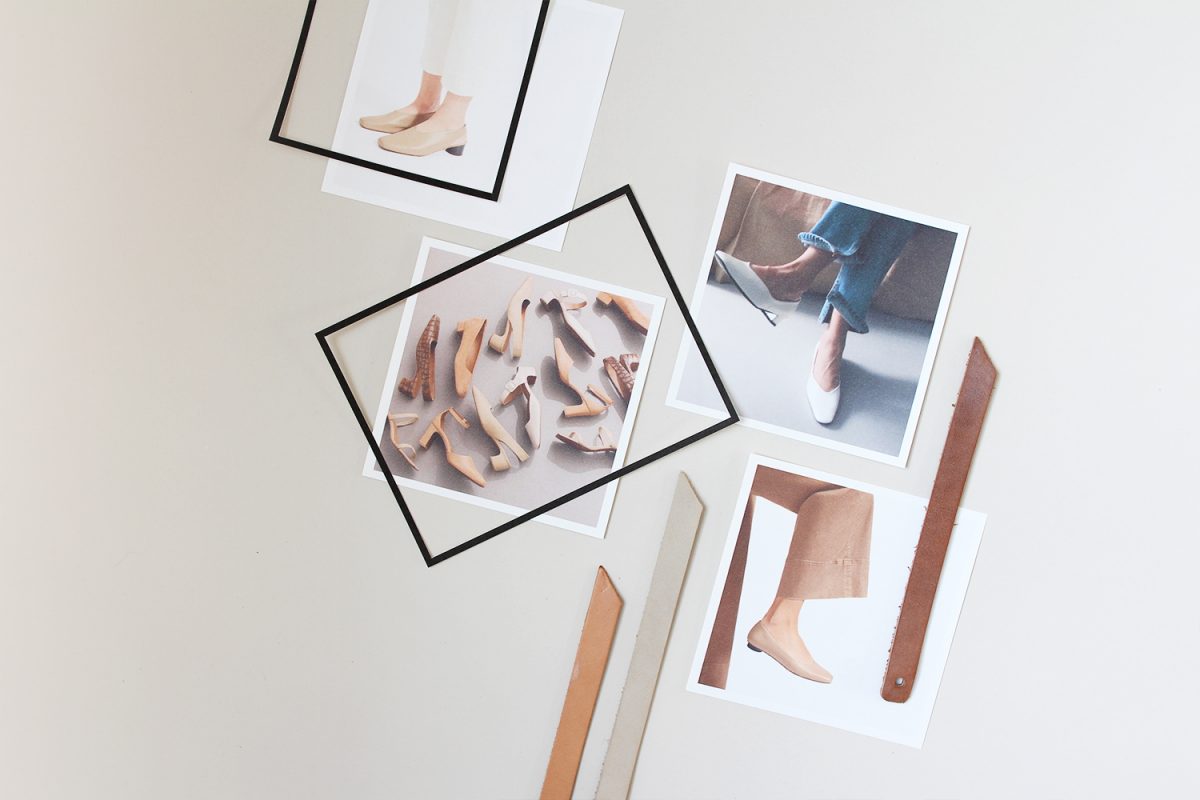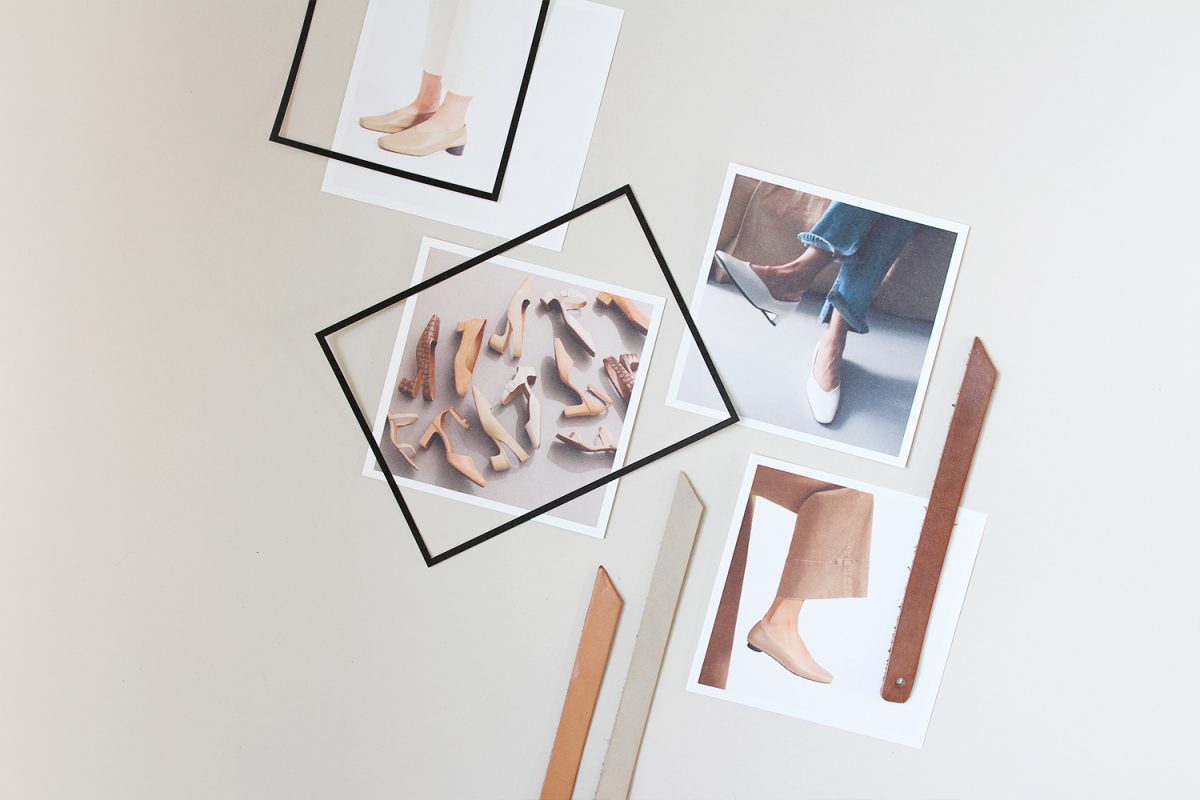 MIDDLE LEFT | MIDDLE RIGHT | OTHERS LINKED BELOW
---
SQUARE TOE NEUTRAL SHOES
---
Perhaps you've noticed that square toes are making their way out of the shadows and into the spotlight this season. At first I was giving this tend some side eye but then I remembered my favourite fall boots had a square toe so I was already on board without even realizing it!
I've been intrigued by some of the square toed flat styles making waves throughout the blogosphere but I'm proceeding with caution. I'm not sure if my attraction is just a matter of liking what I've seen a lot or if it's a genuine attraction. I still really love my Day Gloves and my Paris Mules so I might skip new flats for the spring and focus my efforts on a summer sandal instead. That said, here are a few that I've looked at:
---
---
DANIELLE SLINGBACK | BY FAR | $415 USD | Made in Bulgaria
SQUARE TOE FLAT | EVERLANE | $150 USD | Made in Italy
NOA WOVEN PUMP | MIISTA | $295 USD | Made in Spain
SQAURE TOE SLINGBACK | EVERLANE | $165 USD | Made in Italy
---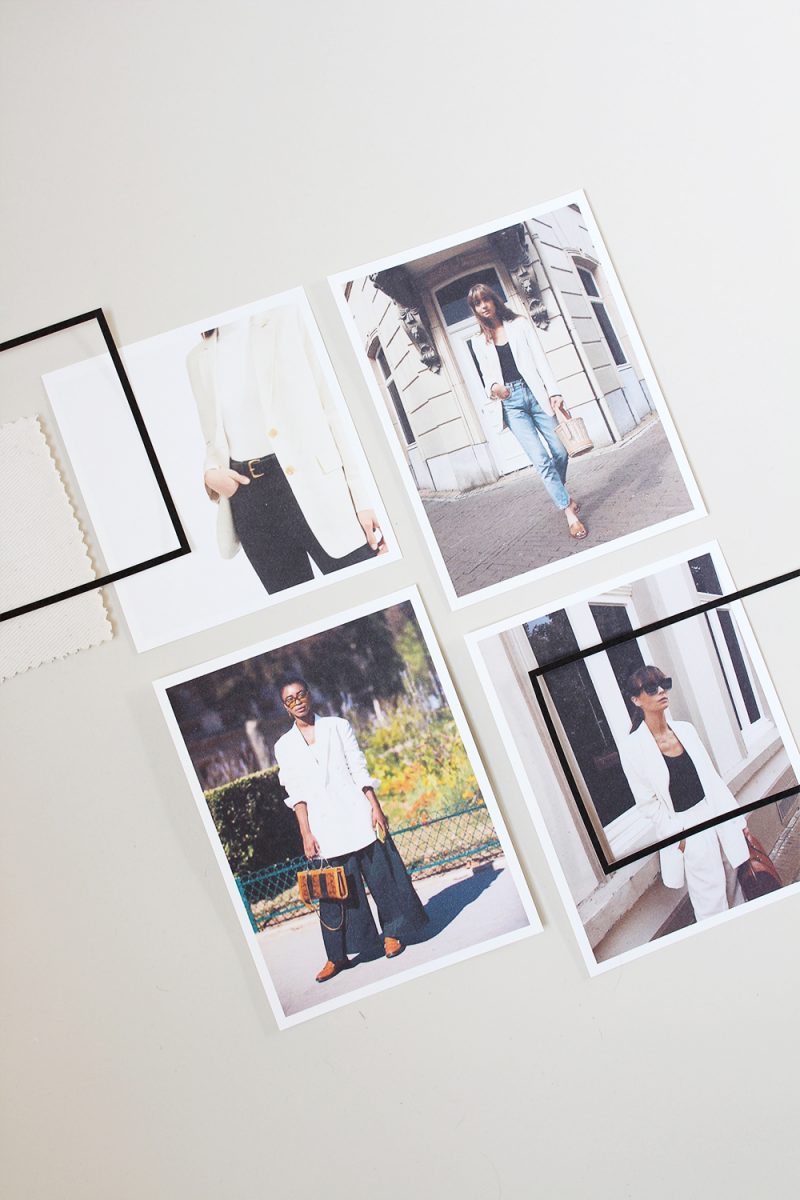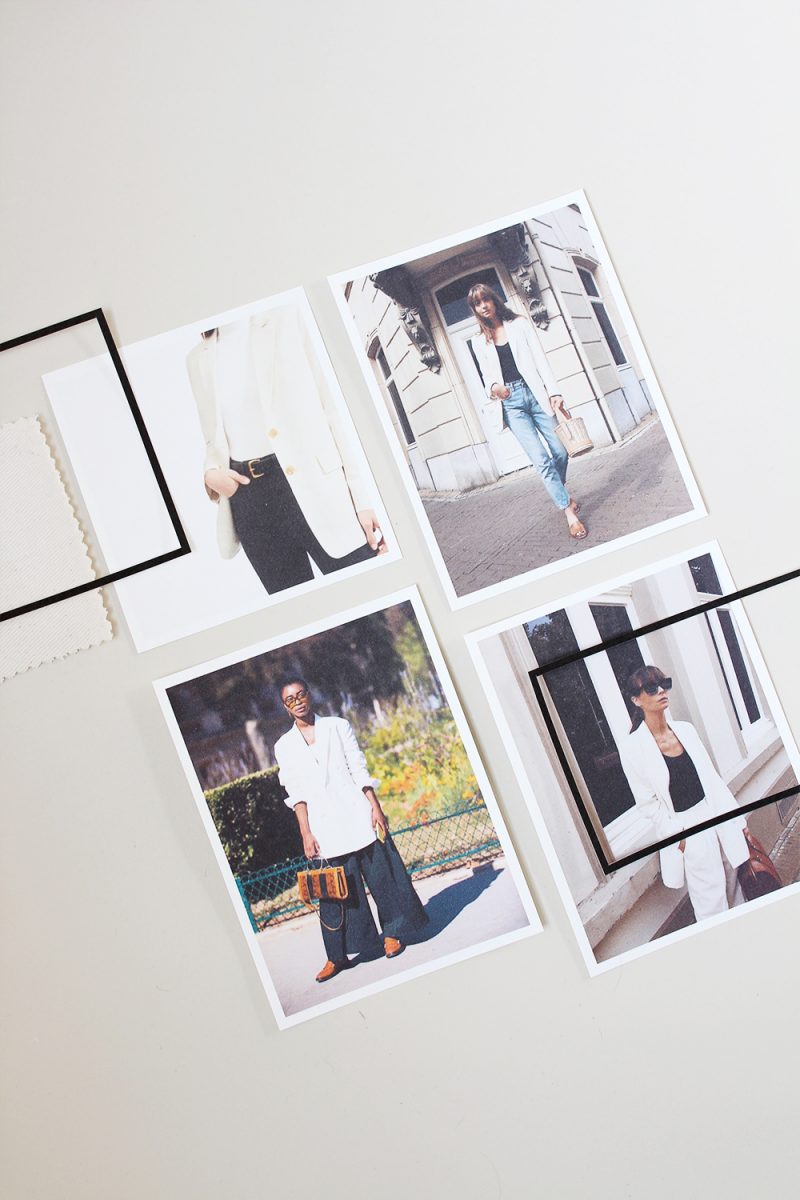 TOP RIGHT | BOTTOM LEFT | BOTTOM RIGHT | OTHERS LINKED BELOW
---
WHITE BLAZERS
---
Blazers are kind of like my kryptonite. I can resist just about everything else, but an oversized blazer in a pattern or fabric I've been eying? Not so much. The good thing is that they're a timeless closet staple and can work across any season and lots of lifestyles. Whenever I put one on I instantly feel empowered and ready to take on the world!
The perfect white blazer has been a bit of a unicorn for me but I'm going to give the Cotton-Linen Blazer from Everlane a try this spring and summer. If all goes well I'll be sure to let you know!
---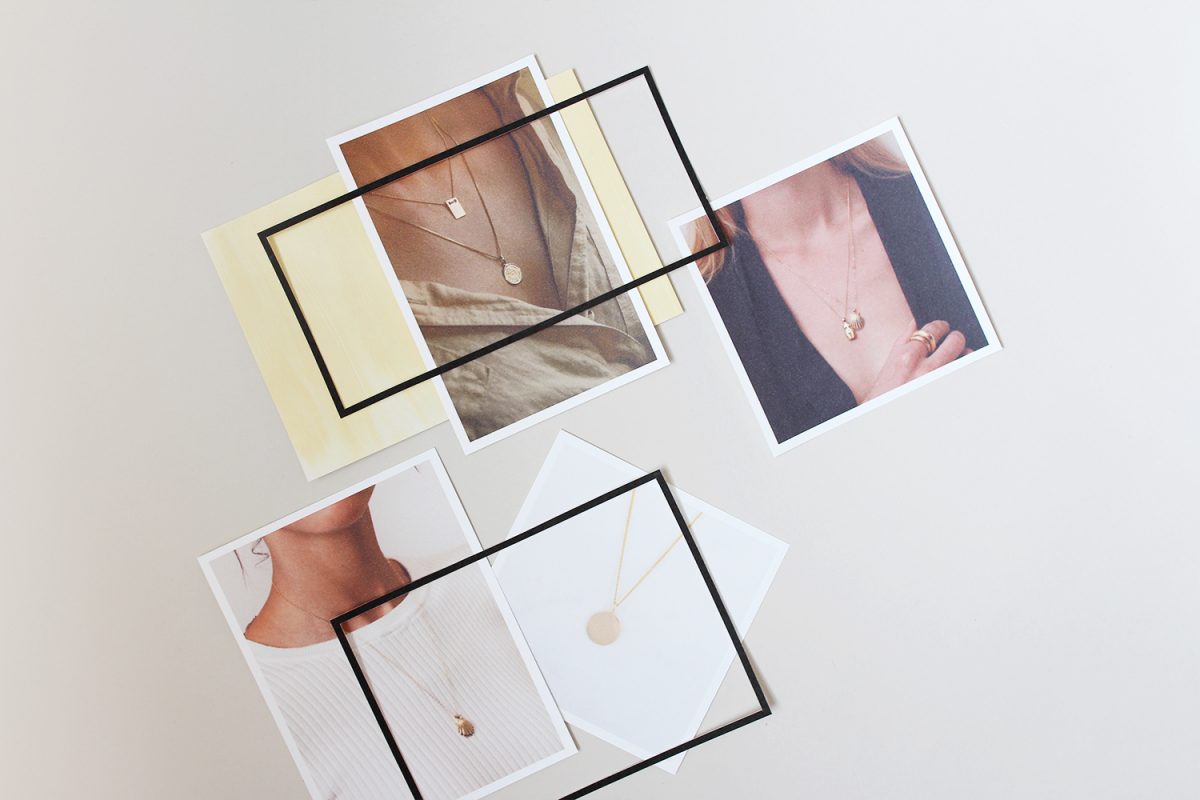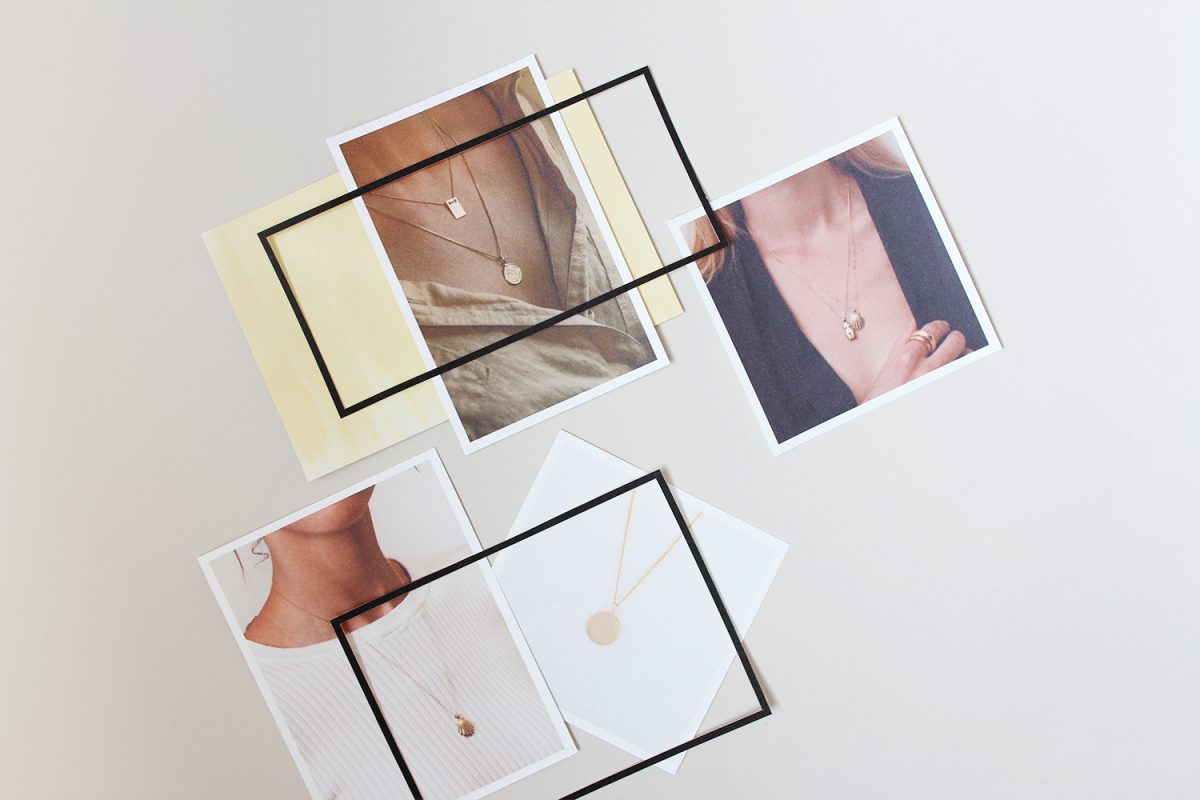 TOP MIDDLE | OTHERS LINKED BELOW
---
LAYERED NECKLACES
---
Last on the list we have layered necklaces. This jewelry trend was a big one last year and while I loved it I decided to wait and see if it had staying power. Turns out it most certainly does, plus, who cares if it's still 'on trend'. If you really like something go for it!
I've worn my Woman Vase necklace from Wolf Circus almost every single day since it arrived last fall and would love to pair it with the Lumen, Marcel or the Blue Moon Pendant from Attic. (Shown in order below)
---
---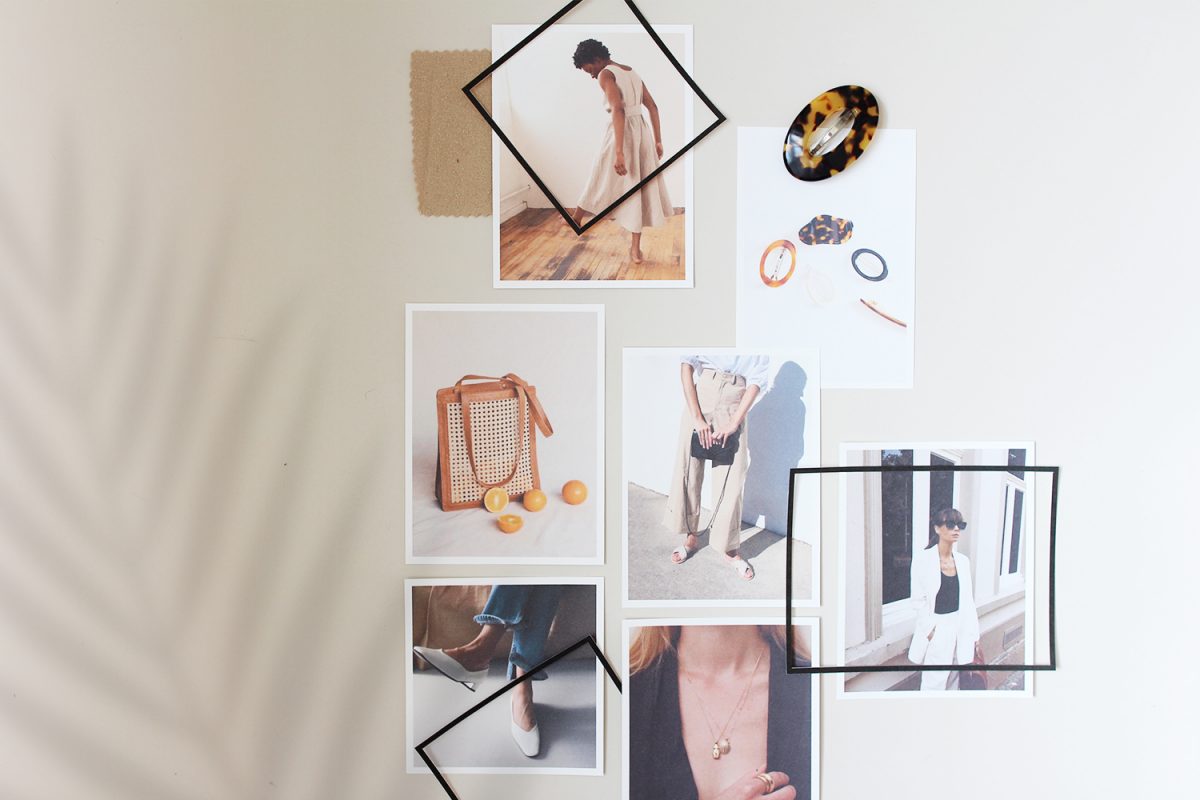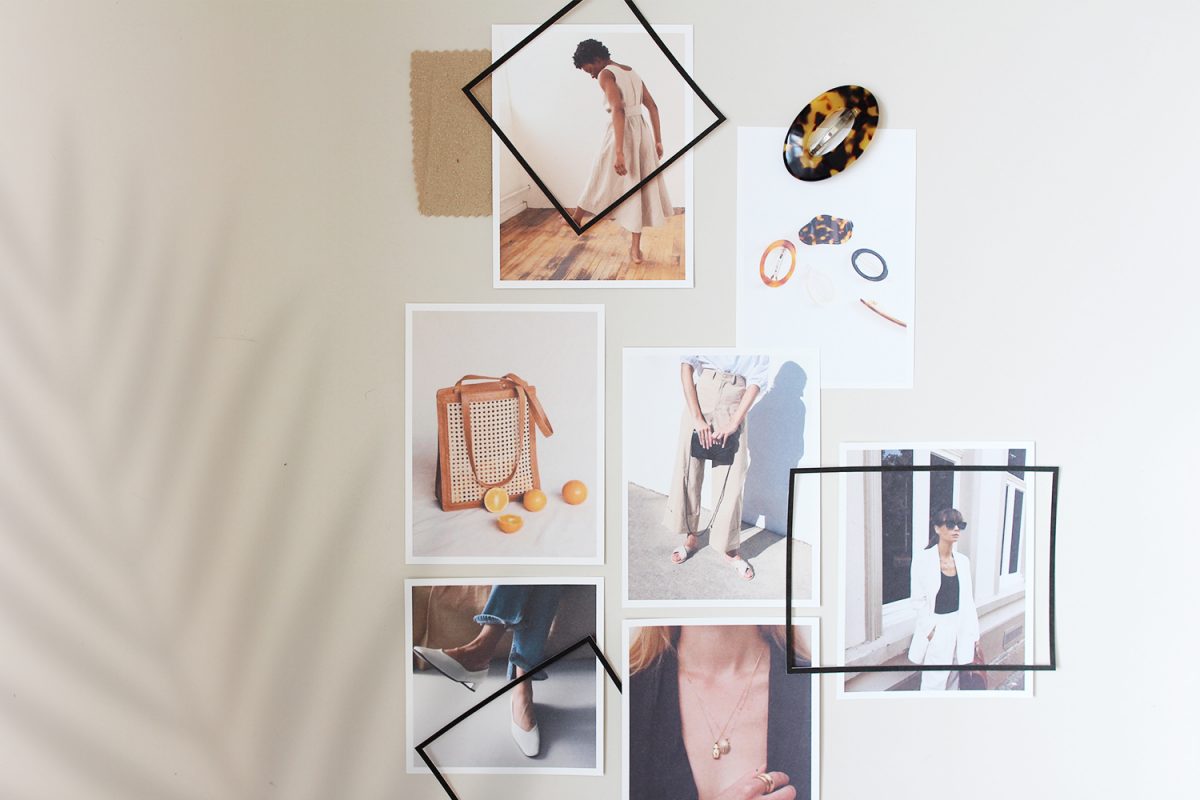 ---
PINTEREST BOARDS FOR MORE SPRING STYLE
---
For LOTS more inspiration where today's came from.
For all my fellow shoe-fanatics out there.
For lots of arm candy inspiration.
For fresh make-up and manicure ideas.
For colour palette inspiration and lots of really gorgeous plants and flowers.
---
4 INSTAGRAM ACCOUNTS INSPIRING ME
---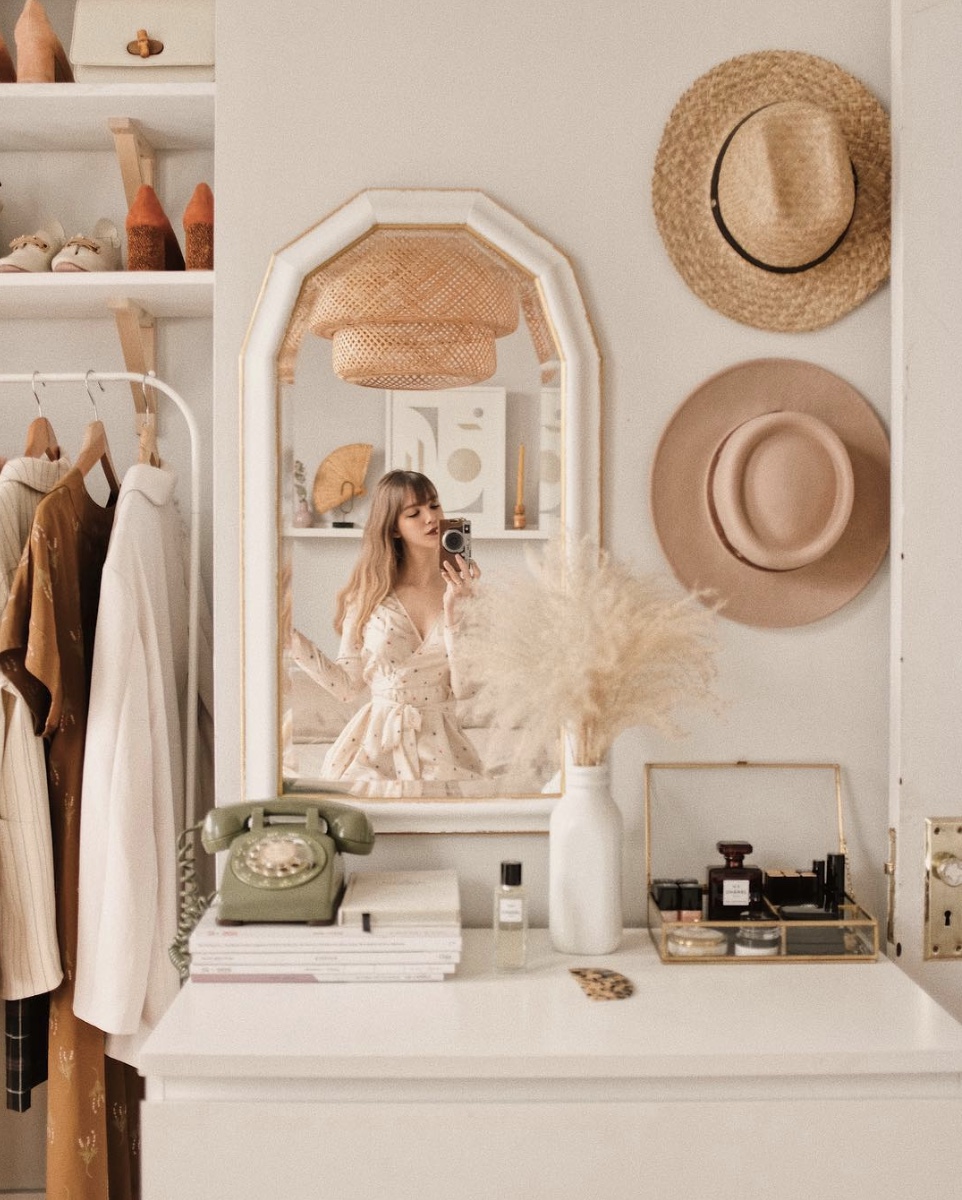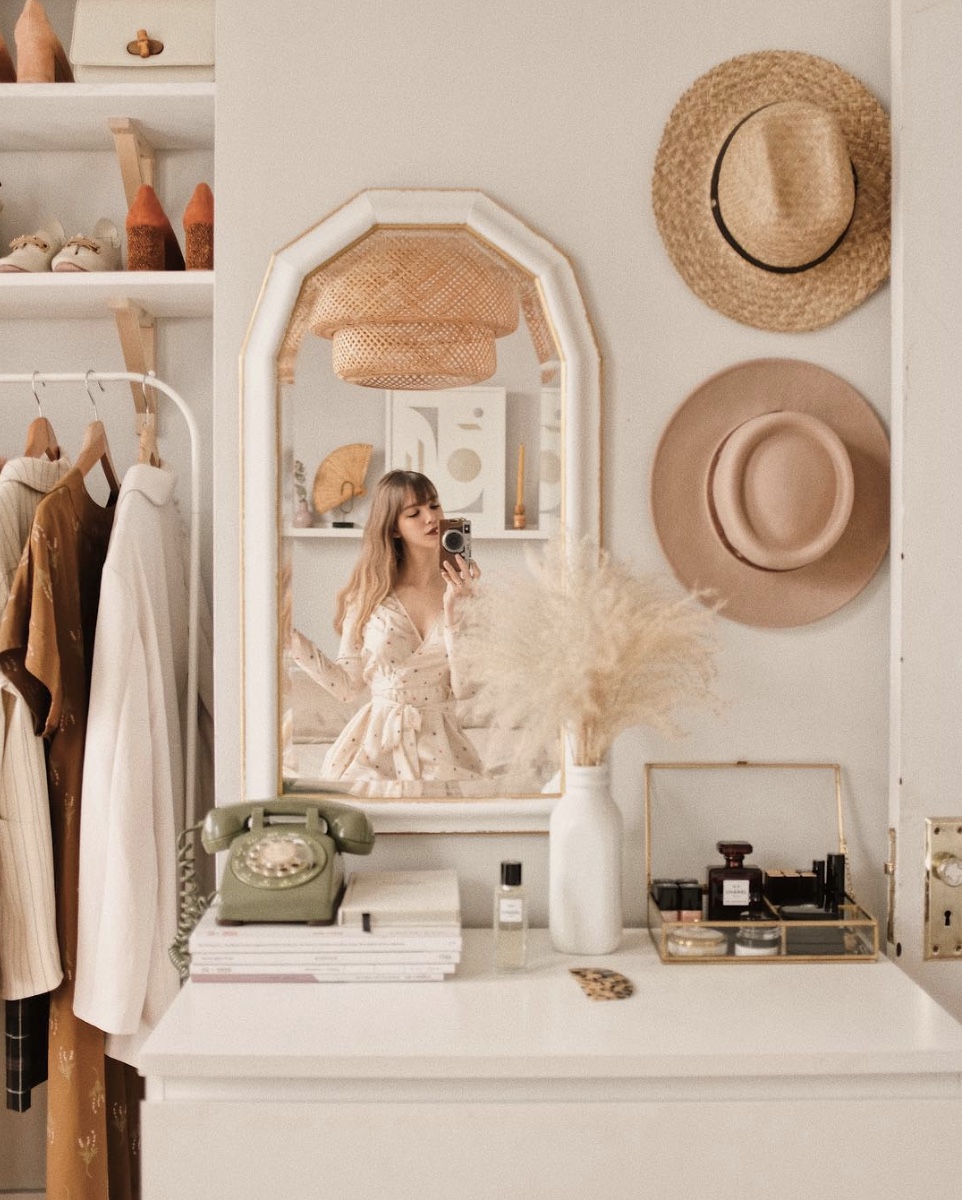 ---
TOP LEFT | Montreal based creator and graphic designer @AUDREYRIVET serves up the dreamiest scenes, vintage Parisienne vibes and her apartment is a delightful medley of collections and coziness.
TOP RIGHT | LA based photographer and stylist @SISILIAPIRING mixes colour and vintage into her looks in ways I'd never imagine but can't get enough of! Sisilia's road trip travels are another great reason to follow.
BOTTOM LEFT | NYC based sisters Shelcy & Christy @NYCXCLOTHES have an incredible eye for shape and colour with a knack for compelling story telling on top. These two are onto something big and I love following along.
BOTTOM RIGHT | I've followed @JASMINEDOWLING for many years now and this Brisbane based letterer, creator and all-around business babe never fails to astound me with her talent, work ethic and personal style.
---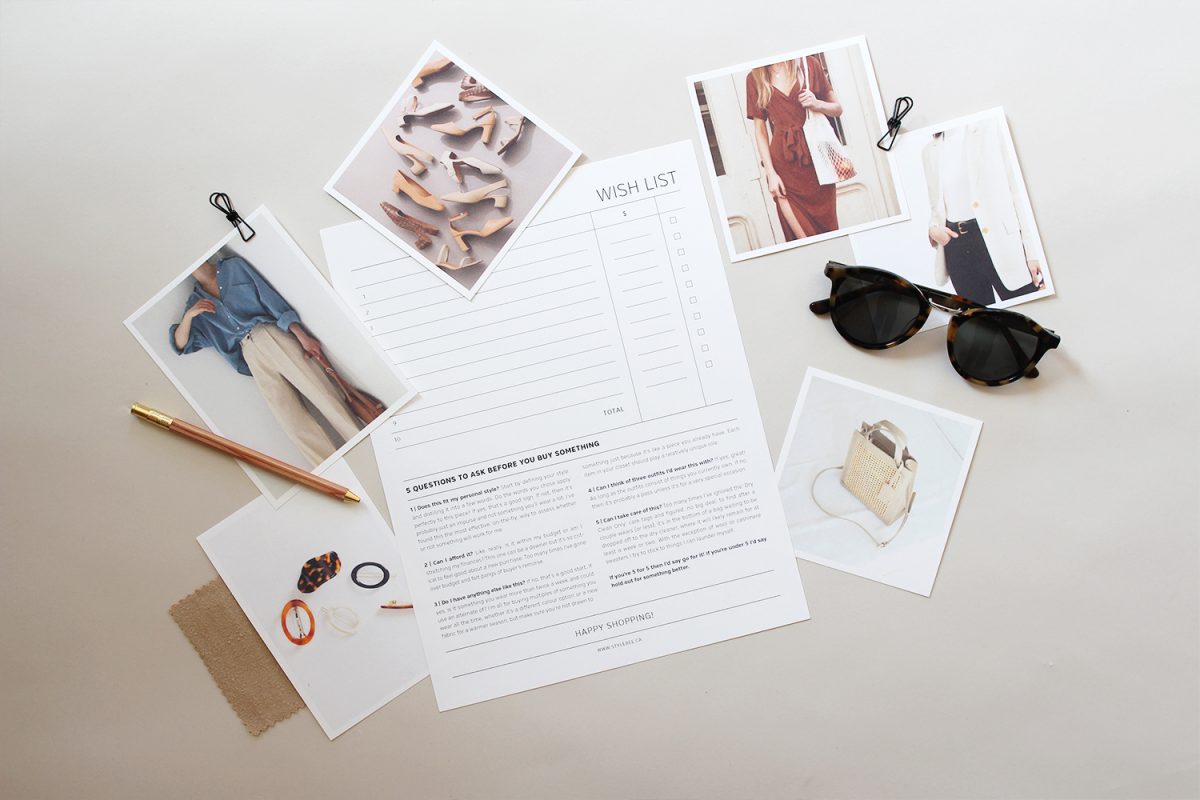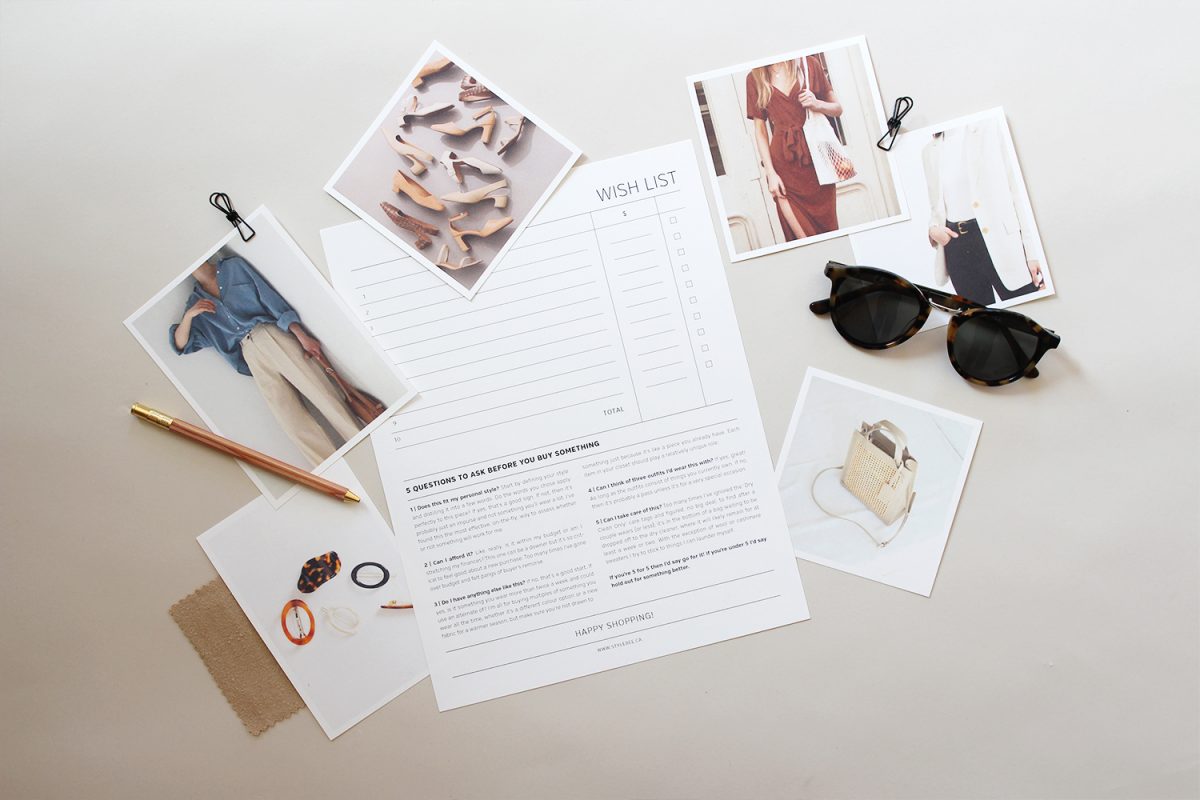 ---
HOW TO CREATE A WISH LIST
---
Before you create your wish list consider Defining Your Personal Style or identifying some Shopping Triggers if you're not already familiar with either of those. This will be a better place to start than simply listing all the things you think you want or need. In fact, not knowing what you need or having a clear sense of what your style is can be a major catalyst for impulse shopping and overspending. Take my word for it!
Then once you're ready, start by thinking about the next 3 months and ask yourself:
What is the weather going to be?
What activities will I be doing most?
What is my budget?
What do I keep wishing I had already?
What was I missing this time last year?
Keep your list to 10 items or less, which sounds easier than it is. You can certainly start with many more but once you've got everything listed, start eliminating items by using the 5 questions in the worksheet. Try to whittle it down to 10 or less.
If you change your mind on something, that's cool! Nothing is set in stone and you can switch things up any time.
Don't settle! This is a wish list right? So don't sell your dreams short by under-cutting what you really want. If it means you can only put 3 expensive things on the list that's better than putting 6 things that aren't what you 100% love.
Put the list away and forget about it for a few days. Next time you review it ask yourself if anything fell off your radar when you weren't thinking about it. That's a good sign that perhaps an item might not be as high a priority as you thought.
Run the numbers. If you were to actually buy everything on the list, what would that set you back? I always find this step to be a bit of a wake-up call, which isn't a bad thing. If you can't swing a certain item this season, don't feel discouraged. When next year comes around and you still love it, go for it then!
Keep it handy. This is more important than it seems. If you keep it handy, on your phone or in your wallet, you can refer to it when you're tempted to impulse shop or if something else catches your eye. Compare what you're tempted to get with what you really want. This quick comparison is usually all I need to remind myself to wait and save for the item that I know is worth it.
---
---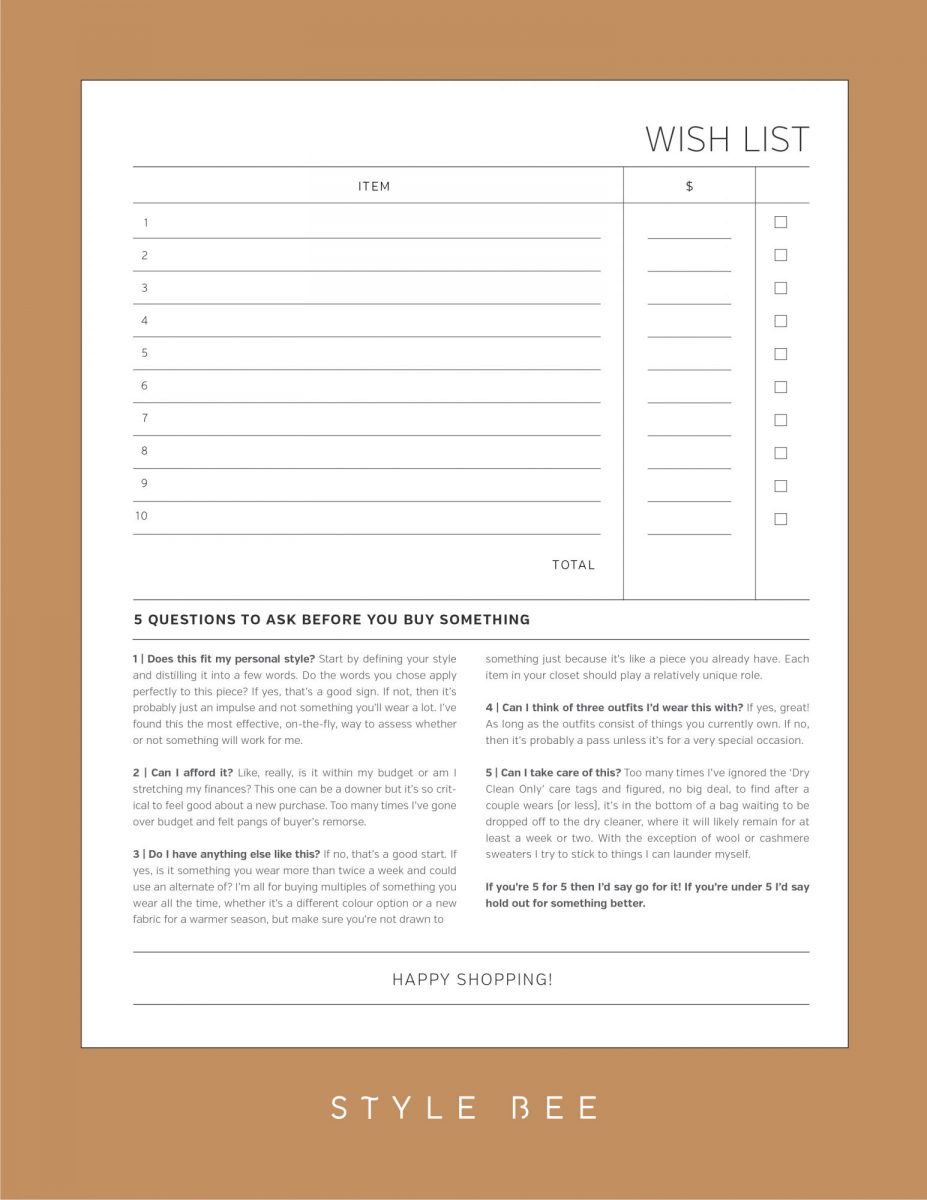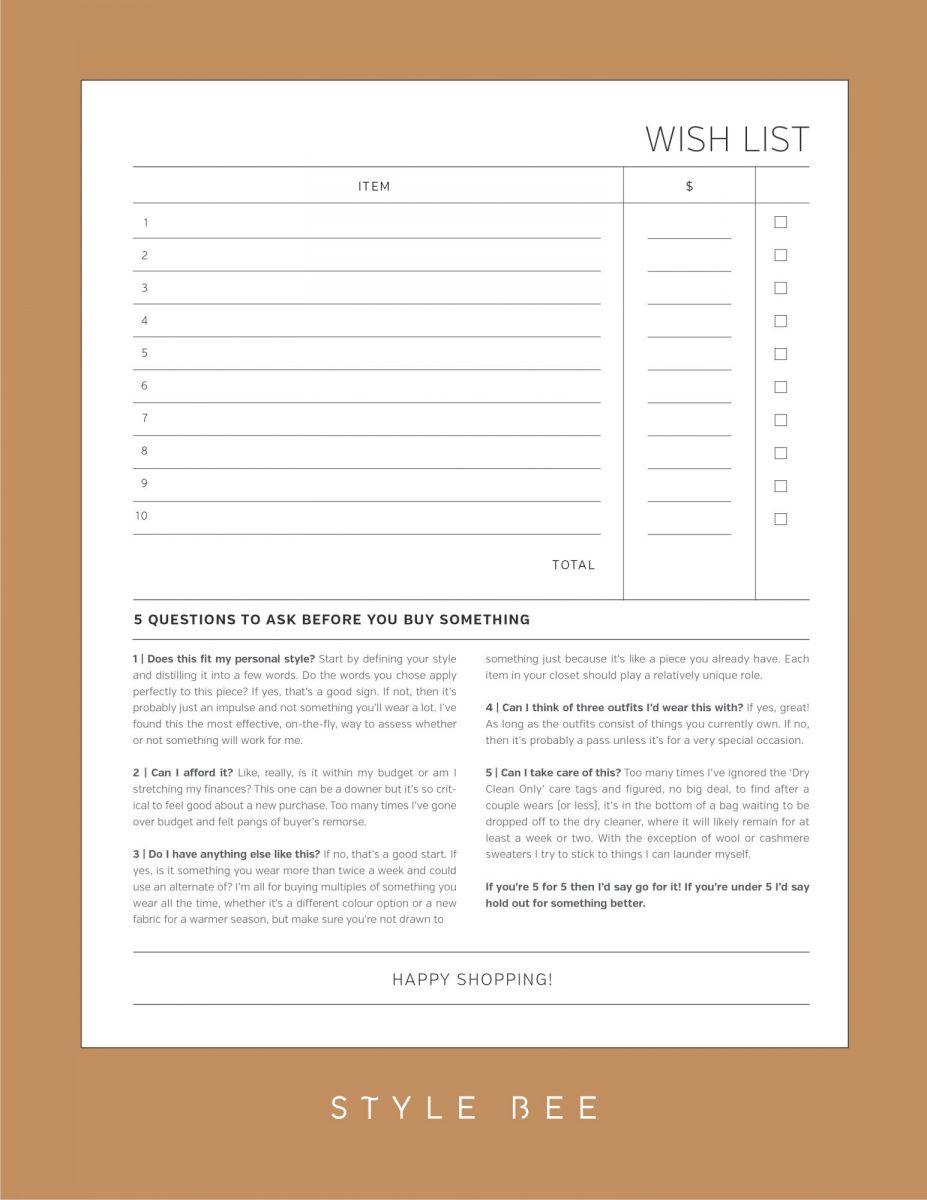 ---
C'EST TOUT! THERE YOU HAVE A SELECTION OF MY FAVOURITE STYLE IDEAS FOR SPRING!
I'D LOVE TO HEAR WHAT YOU'RE EXCITED TO TRY THIS SPRING SEASON!
LET US KNOW IN THE COMMENTS.
---
This post is not sponsored but contains affiliate links. When you shop via the links above I may make commission on a sale at no additional cost to you. Thanks for supporting Style Bee! All opinions are always my own.