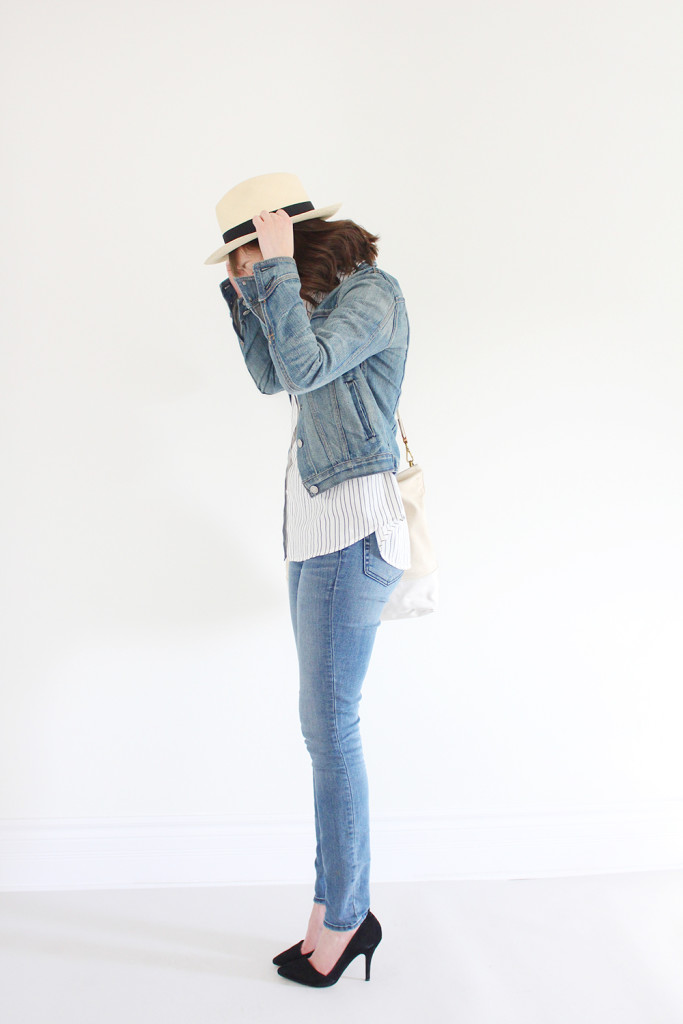 Ah, Look #8. I predicted that there would be a point in this 10 x 10 challenge when it'd feel a little bit forced. Meaning, I'd need to try a bit harder to put a look together and push myself to make the pieces work. To be totally honest, that's how this one felt.
Now, I like the result, but I just don't know for sure that I'll wear it as much as the others. Maybe it's the heels or maybe it's that the jeans and jacket are too similar a denim wash. I'm not 100% sure. It could be that the other looks came together effortlessly and this took more consideration. I'm not going to over analyze (at least any more than I already have) I'm just going to trust my instincts, remember less is always best and be glad that I pushed my style boundaries. Even if only a little!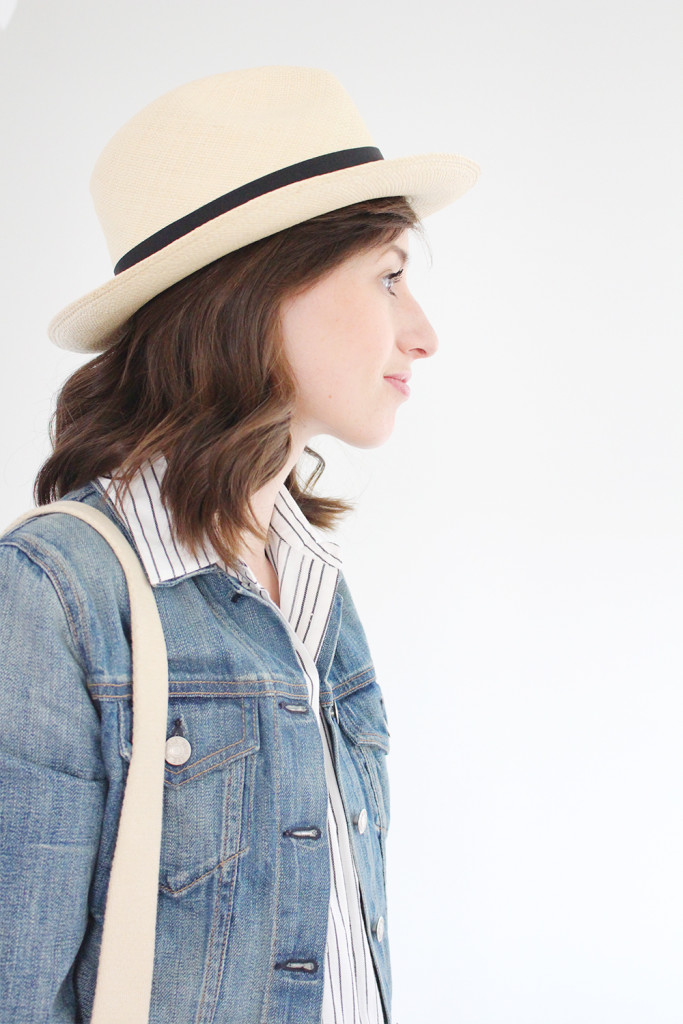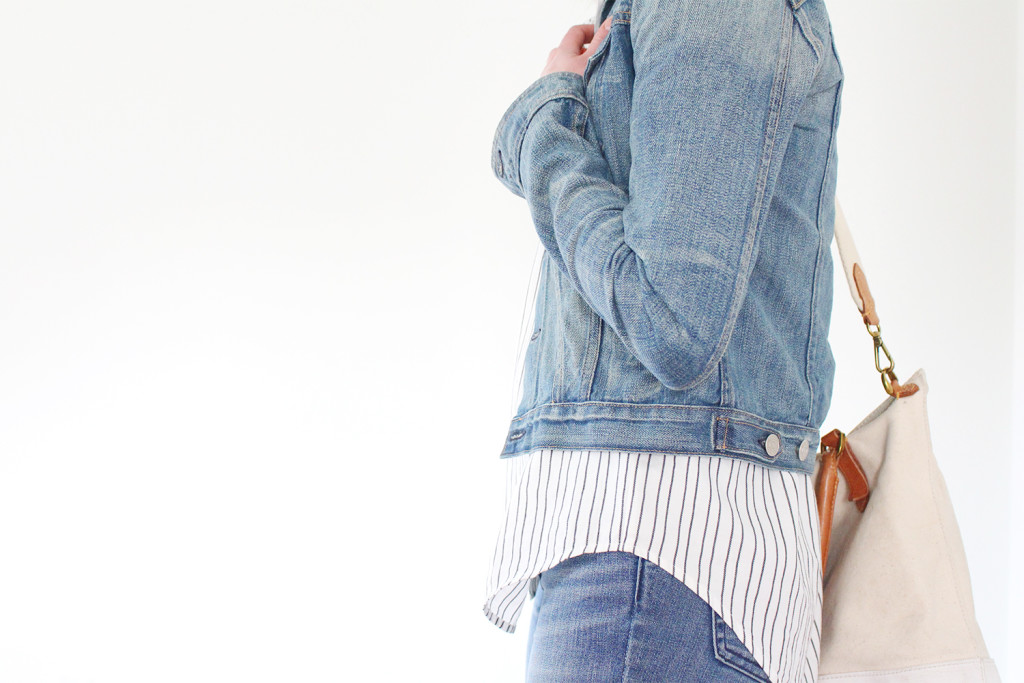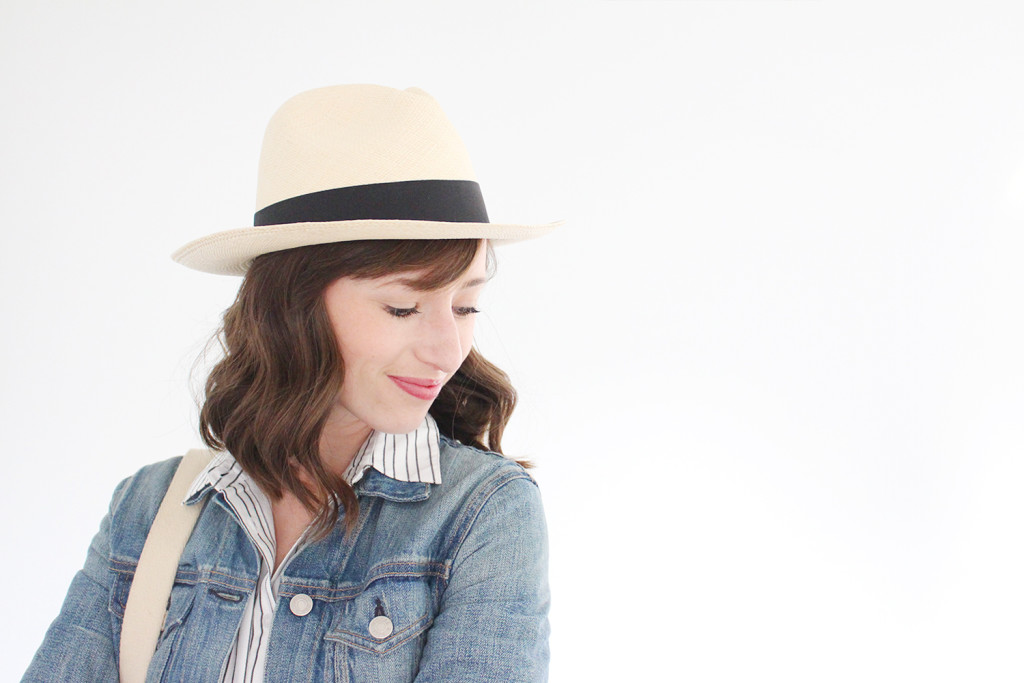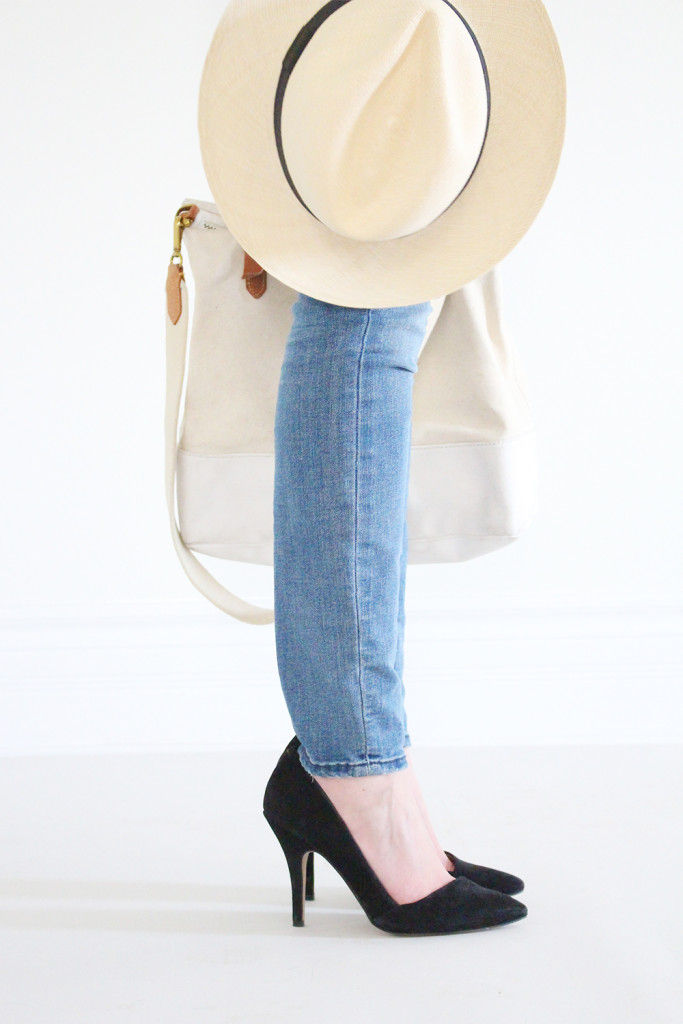 The 'capsule closet' concept is everywhere these days and for the most part people seem to be into it, which is great! Some can't quite get past the thought of having to narrow down their options or colour palette and I definitely get that. But I'm thrilled that others are interested in trying to live with less and resist some of the fashion industries temptations, mostly because it means I'm not crazy!
That being said, I just wanted to take a moment to clarify the goals of this mini capsule closet I've been sharing lately. I've noticed a few sites linking back here, which is totally great, but a couple have suggested that I'm reducing my entire closet to just 10 pieces. Not the case. I'm no where near that disciplined and I wouldn't be happy with so few options. Instead I'm treating this mini capsule as a test run, an exercise in mixing, matching and making each item work harder. I've found it to be super rewarding and great practice so if, and that's a big IF, I decide to go ahead with a proper capsule closet I'll have a better idea about what I'm getting myself into.
Anyway, I'm sure you already knew all that, but I didn't want to mislead anyone! In a couple outfits I'll be finished the 10 x 10 Challenge and then I'll take some time to reflect on what worked, what I'd do differently and what's next for my closet mission. It's going to be good! I promise!
---

---
Size Reference (I'm 5'7 and 120 lbs)