As we head into a long weekend here in Canada, I thought it was the perfect time to share some of the books that I've enjoyed so far this year in case you're looking for a good read. I've also listed some podcasts that I love for a good laugh, cry or a reason to stop and think.
Having great books or podcasts on the go helps me spend less time streaming shows, scrolling IG or browsing the internet and spend more time learning. Sometimes it's an important news topic and other times it's just an interesting, well-told story.
If you're short on time but looking for a few good reads that's no prob, I've also rounded up some shorter articles in this post. I'd love to hear what you've been reading and enjoying these days too!
---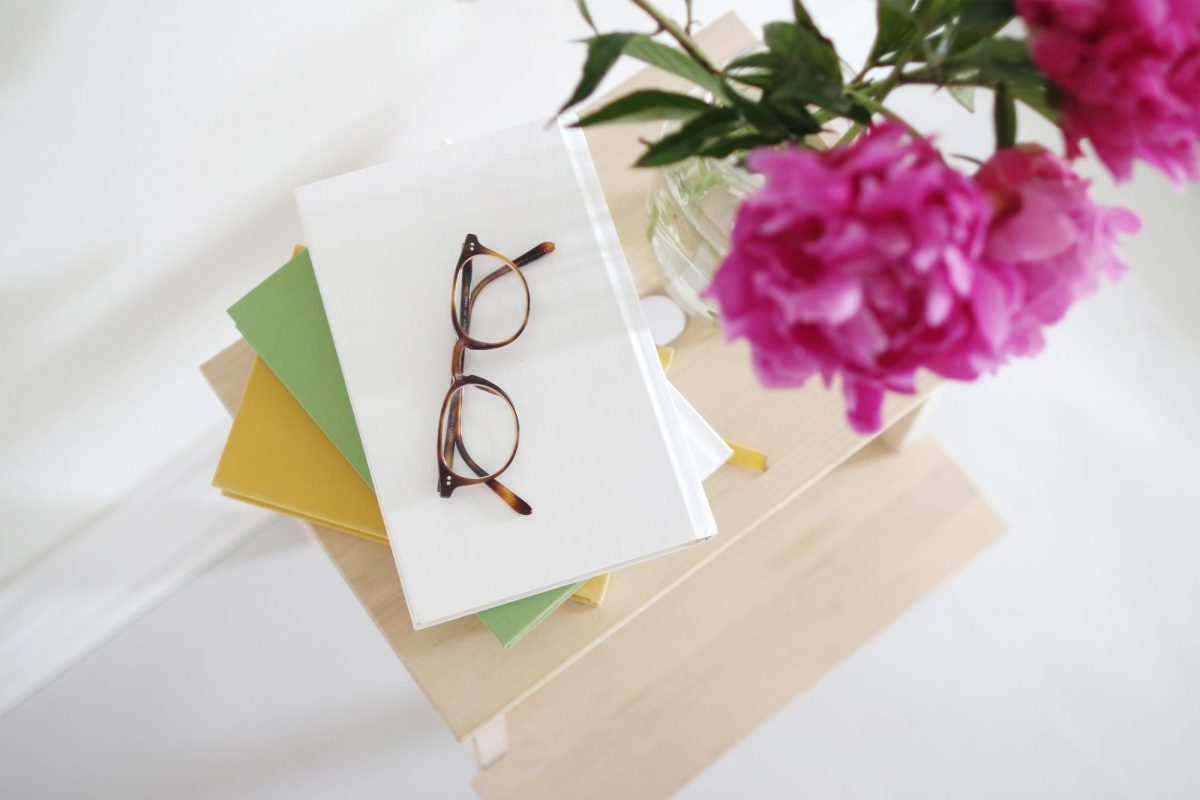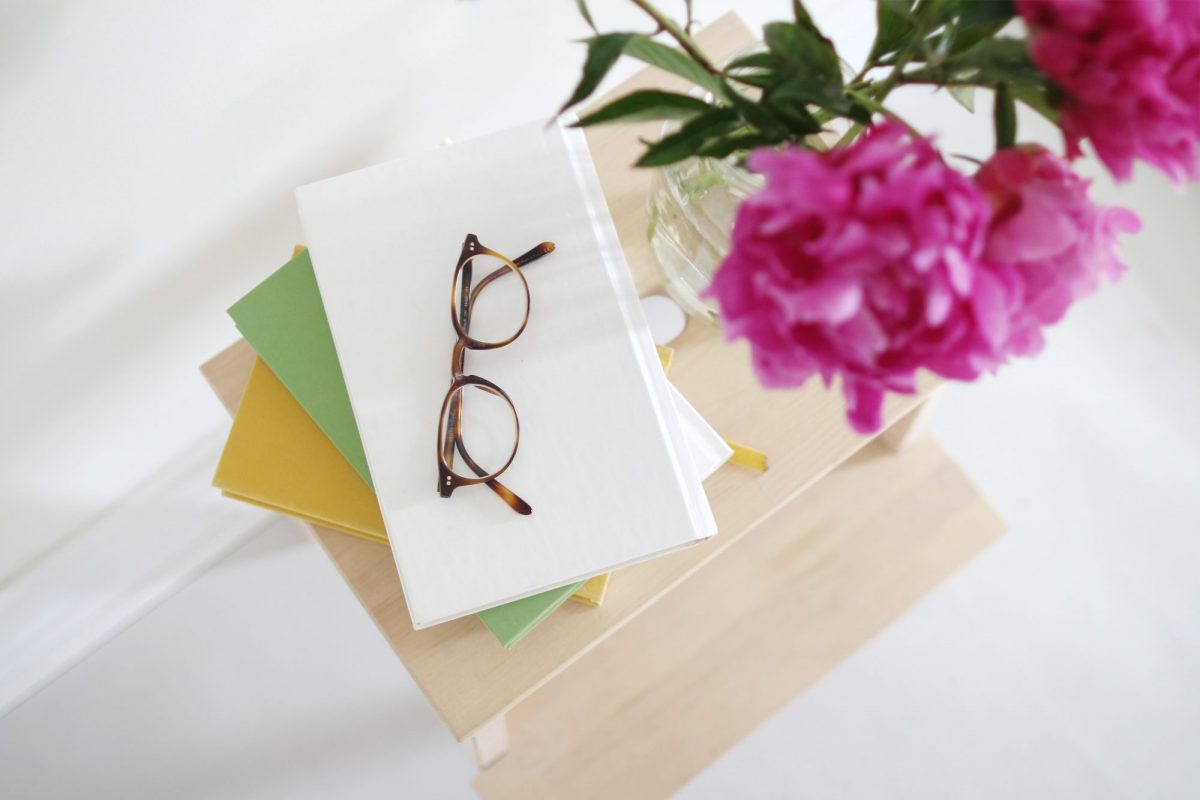 ---
A FEW BOOKS I'VE ENJOYED RECENTLY
---
I don't know why but I always feel the need to bashfully confess that I tend to listen to books more than I read them. I suppose that listening to books is considered easier than reading them but with time being scarce these days I've found that Audible is an amazing resource. I also believe that no matter how you consume literature, it's a good thing!
Here are some of the books I've listened to lately that were beautifully written, thought provoking and expertly narrated. This year I've found myself devouring memoirs so many of the ones I've listed are within that genre. I'm no literary scholar but I've shared my very brief take on each book and borrowed description excerpts from the Amazon listings to give you a sense of what each one is about.
---
BOOKS 1-3
---
---
BRAIDING SWEETGRASS by ROBIN WALL KIMMERER
Indigenous Wisdom, Scientific Knowledge and the Teachings of Plants
This is the book I give to friends and family or recommend to folks who have a keen appreciation for nature. It's beautifully written and Robin Wall Kimmerer has an almost poetic cadence in her story telling. I've already begun my second listen and I'm sure Braiding Sweetgrass will be a book I revisit for many years to come.
As a botanist, Robin Wall Kimmerer has been trained to ask questions of nature with the tools of science. As a member of the Citizen Potawatomi Nation, she embraces the notion that plants and animals are our oldest teachers. Drawing on her life as an indigenous scientist, and as a woman, Kimmerer shows how other living beings – asters and goldenrod, strawberries and squash, salamanders, algae, and sweetgrass – offer us gifts and lessons, even if we've forgotten how to hear their voices.
---
LIFE WILL BE THE DEATH OF ME & YOU TOO by CHELSEA HANDLER
I've been a long-time fan of Chelsea Handler and particularly appreciate her obsession with her dogs. This book showed a very honest and vulnerable side of Chelsea that made me laugh out loud and full-on bawl. It's extremely raw and genuine. A perfect long weekend read but I recommend listening because hearing Chelsea's narration adds an extra element of depth to her story.
Thrillingly honest, insightful, and deeply, darkly funny, Chelsea Handler's memoir keeps readers laughing, even as it inspires us to look within and ask ourselves what really matters in our own lives.

---
THE BREAK by KATHERENA VERMETTE
This book has been on just about every Canadian must-read list, receiving many awards, nominations and countless accolades. One of my book clubs read The Break fairly recently and we were all deeply moved by this intricate story of a multigenerational Métis–Anishnaabe family dealing with the fallout of a shocking crime in Winnipeg's North End. Though fiction, this book brings to light many issues that Canada's indigenous population faces, particularly women, and how trauma permeates generations.
When Stella, a young Métis mother, looks out her window one evening and spots someone in trouble on the Break — a barren field on an isolated strip of land outside her house — she calls the police to alert them to a possible crime. Through their various perspectives a larger, more comprehensive story about lives of the residents in Winnipeg's North End is exposed.

---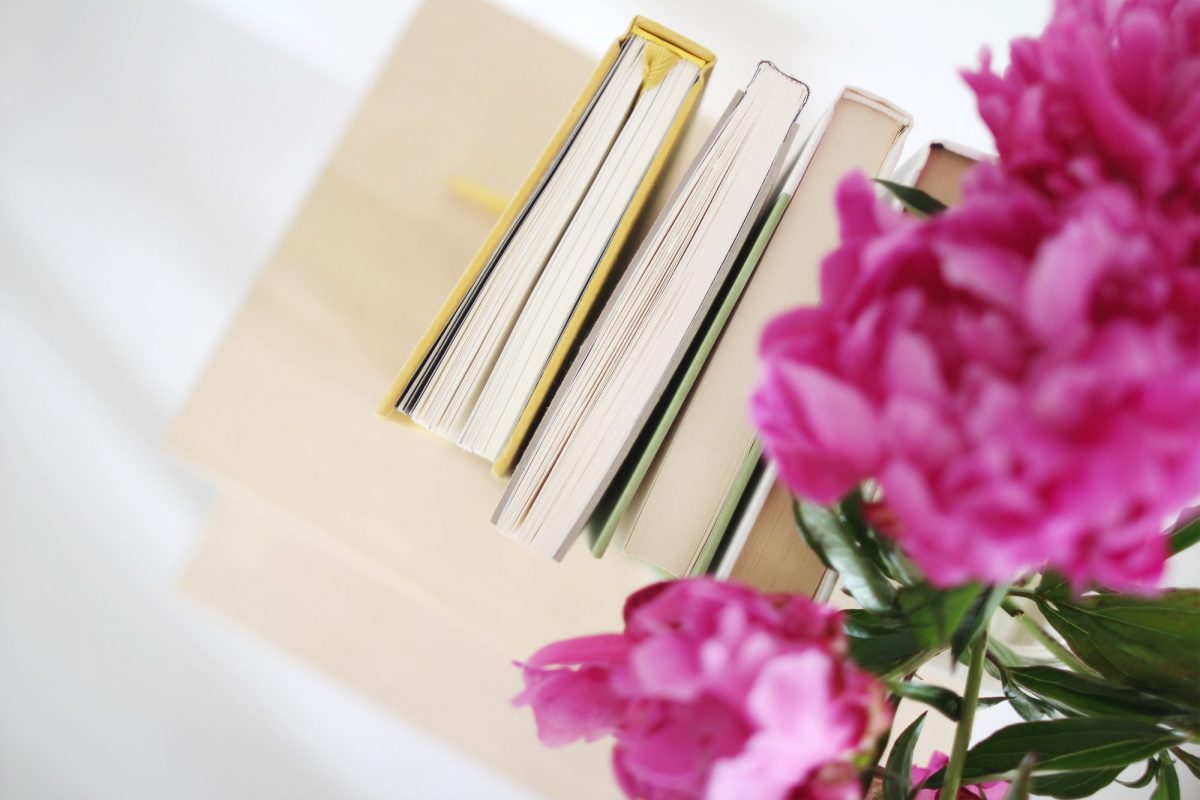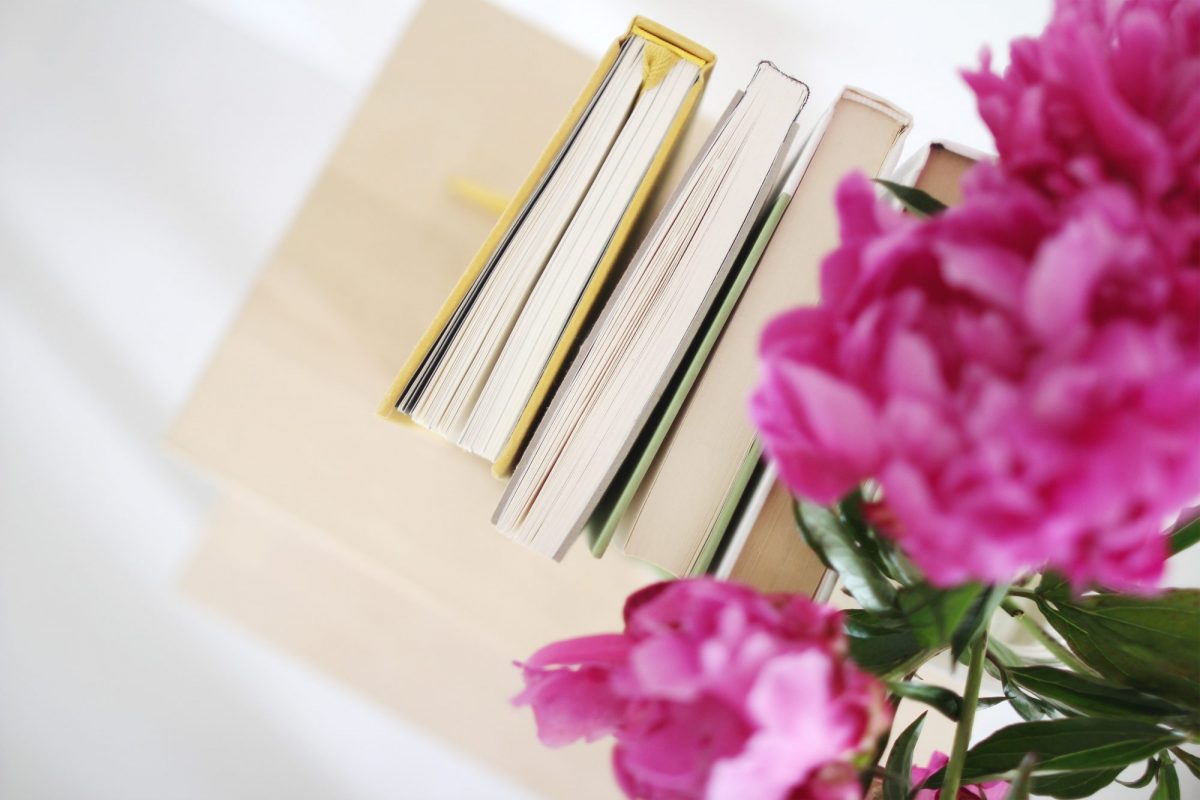 ---
BOOKS 4-6
---
---
This memoir was extremely compelling and powerful. It left me slightly stunned to be honest but as Westover's story percolates in my mind I'm seeing that it was as much about the education derived from familial dynamics and loss as it was about her pursuit of knowledge in a more formal sense.
Tara Westover was seventeen when she first set foot in a classroom. Instead of traditional lessons, she grew up learning how to stew herbs into medicine, scavenging in the family scrap yard and helping her family prepare for the apocalypse. She had no birth certificate and no medical records and had never been enrolled in school.
---
WASHINGTON BLACK by ESI EDUGYAN
Washington Black was a book club read that I listened to while we were out west for the month of Feb/March. It has mixed reviews both online and among my local book club members but I enjoyed it and thought the narration was excellent. While fantastical and adventure rich, the parts of the story that stayed with me were about human connection and what it means to carry-on after incredible struggle and enduring pain.
From the blistering cane fields of Barbados to the icy plains of the Canadian Arctic, from the mud-drowned streets of London to the eerie deserts of Morocco, Washington Black teems with all the strangeness of life. This inventive, electrifying novel asks, What is Freedom? And can a life salvaged from the ashes ever be made whole?
---
This is probably the most popular book on my list but if you haven't read Becoming yet make sure it's on deck. We already know that Michelle Obama is an exceptional person but it was her honesty and openness about the political world, life in the white house and her upbringing in Chicago's South Side that left me feeling a little bit closer to such a special and inspiring individual.
In her memoir, a work of deep reflection and mesmerizing storytelling, Michelle Obama invites readers into her world, chronicling the experiences that have shaped her—from her childhood on the South Side of Chicago to her years as an executive balancing the demands of motherhood and work, to her time spent at the world's most famous address. With unerring honesty and lively wit, she describes her triumphs and her disappointments, both public and private, telling her full story as she has lived it—in her own words and on her own terms.
---
FIND ALL THE PAPERBACKS + AUDIO BOOKS ON AMAZON

---
---
UPCOMING READS
I have a few books on deck for my next reads and can't wait to dig into them. I broke my audio book streak and bought the hardcopy of Woman of Color by Latonya Yvette. I've followed Latonya for a long time and love her work so I was thrilled to support her first book. It looks so beautiful and I can't wait to dive in this weekend.
---
WOMAN OF COLOR by LATONYA YVETTE
BIG MAGIC by ELIZABETH GILBERT
I'LL BE GONE IN THE DARK by MICHELLE McNAMARA
---

---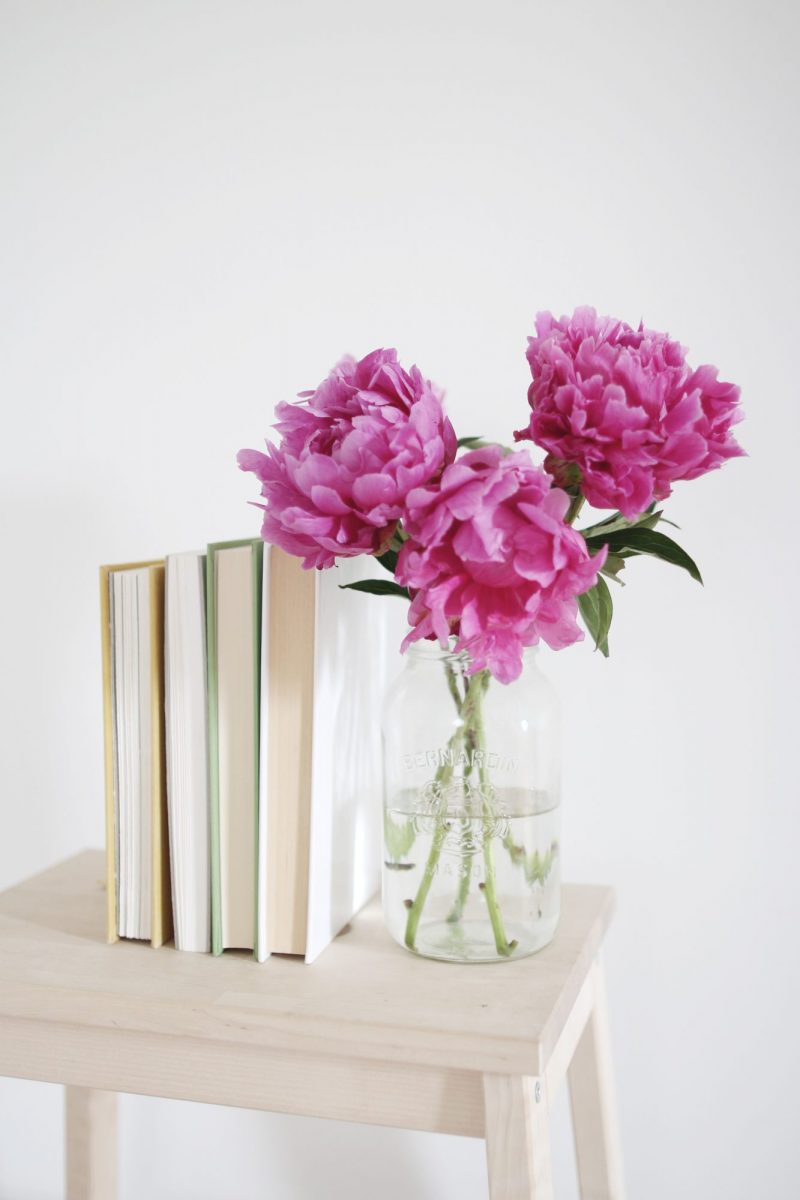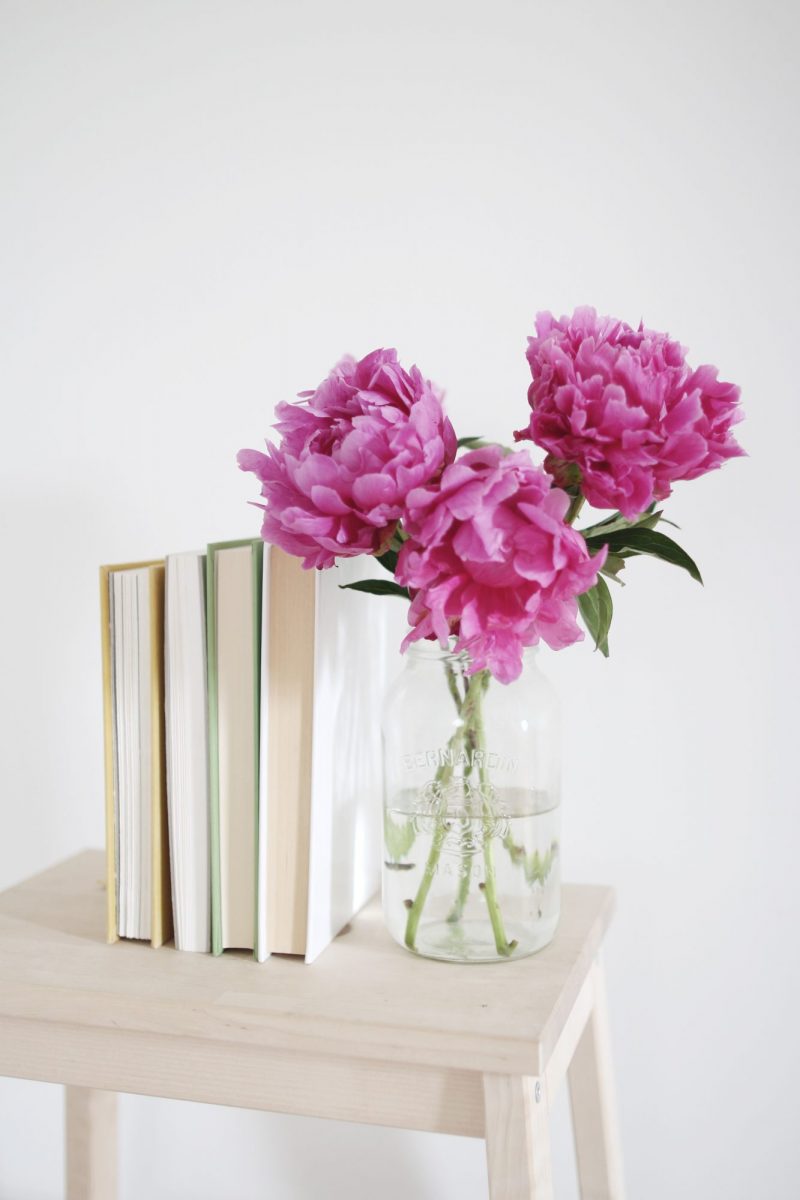 ---
PODCASTS
---
Anyone who knows me will have probably heard me say, 'Oh I just listened to a great podcast on that!' and will then have likely received a link to said podcast shortly thereafter (or never at all knowing my follow-through with texts). Regardless, once I get into a podcast I go all in. There is usually one playing while I'm working, shooting, tidying up or doing just about any task this isn't writing. Here are some of the ones that I love and listen to often.
I've linked to Spotify below but these are all available on iTunes or wherever you like to listen.
---
EDUCATIONAL & ENJOYABLE
---
---
I've learned a lot from this podcast and always find the topics and discussion thought provoking and enlightening in unexpected ways. Ann Friedman and Aminatou Sow have a great dynamic and a unique way of broaching tough subjects. I always learn something from CYG that keeps me thinking long after the episode ends.
A podcast for long distance besties everywhere. Co-hosted by BFFs Ann Friedman and Aminatou Sow. Produced by Gina Delvac. Brand new every Friday.

A few episodes to check out:
---
This is one of my favourite podcasts to have on when I'm editing photos, cruising for inspiration, walking the pup, driving, cooking, cleaning and just about anytime in between. I didn't know much about Dax Shepard before this podcast was recommended but now I find myself scouring YouTube for vids of him and K-Bell all the time. He is incredibly vulnerable and in being so, invites his guests to follow suit. That said, Shepard's co-host and producer Monica Padman is the real star of the show and they have a great relationship and lots of heated but fun debates. The fact check portion of each episode is often my favourite part.
Hi, I'm Dax Shepard, and I love talking to people. I am endlessly fascinated by the messiness of being human, and I find people who are vulnerable and honest about their struggles and shortcomings to be incredibly sexy. I invite you to join me as I explore other people's stories. We will celebrate, above all, the challenges and setbacks that ultimately lead to growth and betterment.
A few episodes to check out:
---
This is a great podcast to put on in the car and even if the topic doesn't particularly intrigue me I'm always glad I gave it a listen. Episodes are always full of surprising facts and the hosts Josh and Chuck are low-key nerds with a great sense of humour.
If you've ever wanted to know about champagne, satanism, the Stonewall Uprising, chaos theory, LSD, El Nino, true crime and Rosa Parks then look no further. Josh and Chuck have you covered.
---
CRIME
---
---
The CBC has produced several excellent crime podcasts, including Missing and Murdered and Someone Knows Something. Right now I'm listening to Justin Ling's reporting on Season 3 of Uncover where he delves deep and goes back to shed a light on long-forgotten unsolved murders within Toronto's gay community.
For eight years, Toronto's Gay Village worried a serial killer was operating in its midst. Men had been disappearing from the neighbourhood, but police insisted there was no evidence of foul play. It wasn't until January, 2018, that police finally arrested Bruce McArthur for the murders of eight men. This case has now set off a chain reaction: Police are now re-opening more than a two dozen cold case murders from the Village, dating back to 1975. To a time when it was safer to say in the closet than come out.
---
I never miss an episode of Criminal which, after Serial, was one of the first podcasts I started listening to religiously. Pheobe Judge has one of the most iconic radio voices and does a wonderful job of asking tough questions in a kind way to the show's guests. This show contains graphic content and trigger warnings.
Criminal is a podcast about crime. Not so much the "if it bleeds, it leads," kind of crime. Something a little more complex. Stories of people who've done wrong, been wronged, and/or gotten caught somewhere in the middle.
---
This is an occasional listen for me but it's always an entertaining one! Kilgariff and Hardstark are hilarious and always seem to find a way to keep the mood light despite the gravity of the topic.
Lifelong fans of true crime stories Karen Kilgariff and Georgia Hardstark tell each other their favourite tales of murder and hear hometown crime stories from friends and fans.
---
WORK & LIFE
---
---
This is one of the few style-focused podcasts I listen to but it's about so much more than clothes or fashion. Christene Barberich has a wonderfully calm way of conducting her interviews with guests of all types and tastes. I loved her interviews with Stacy London, Tess Holliday and Misty Copeland but they're all worth a listen.
UnStyled is a weekly podcast hosted by Refinery29 Global Editor-in-Chief & Co-founder, Christene Barberich, that explores the funny, inspiring, sometimes heartbreaking tales of life, work, and love—as told through the things that we wear. Guests this season include Chelsea Handler, Elaine Welteroth, Kate Hudson, Stacy London, and more.
---
Oh my goodness, what a delight this podcast is! From mother whales to immigration stories to artificial intelligence this show presents stories under the umbrella of 'love' that are sometimes heart-wrenching but always a pleasure to listen to. Hosted by Pheobe Judge of Criminal.
This is Love investigates life's most persistent mystery. Stories of sacrifice, obsession, and the ways in which we bet everything on each other.
---
LETTERS FROM A HOPEFUL CREATIVE
This is one of the podcasts I look forward to most each week (now updated bi-weekly). I began by listening to Hashtag Authentic (which is also great) but have since migrated to this podcast where Sara Tasker (an IG guru) and Jen Carrington (a brilliant creative coach) dole out great advice on dreaming up, starting and running a small business while striving to maintain balance and drive. Get your notebooks ready for this one!
Letters From A Hopeful Creative is a weekly podcast brought to you by Sara Tasker and Jen Carrington. In each episode they answer a letter from a hopeful creative who is looking for some guidance, support, and encouragement in their journey, and share some of the lessons they have learned along the way as creative coaches and online business owners. Each episode is like a mini coaching session and pep talk all rolled into one.

---
RAW MILK – THE CREATIVE BUSINESS PODCAST
I've followed Beth Kirby for years on IG and when she announced Raw Milk, a podcast to help creative entrepreneurs thrive, I knew it would be worth a listen. I've learned lots of really helpful business tools and insightful tips for building my brand from both Beth herself and many of the incredible guests she's had on (including Liz Pape of ES). So many nuggets of wisdom!
For years Beth has taught social media, branding, and visual storytelling at creative retreats around the world, and now she's bringing those workshops to the airwaves. She gets vulnerable & real in interviews with other successful entrepreneurs, small business owners, and experts to teach you practical information about their day to day systems, creative processes, wins, and fails. You'll learn step-by-step, actionable advice on how to build a truly fulfilling life and thriving business from the people who've done it.
---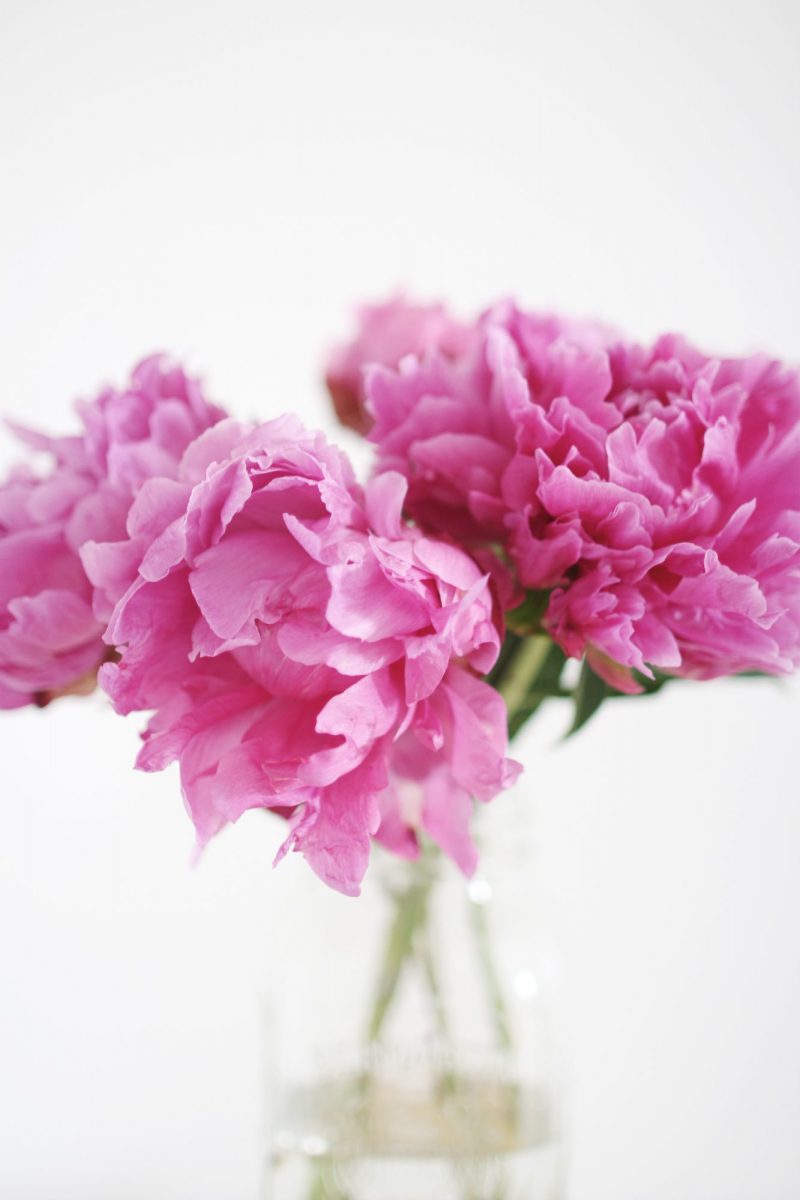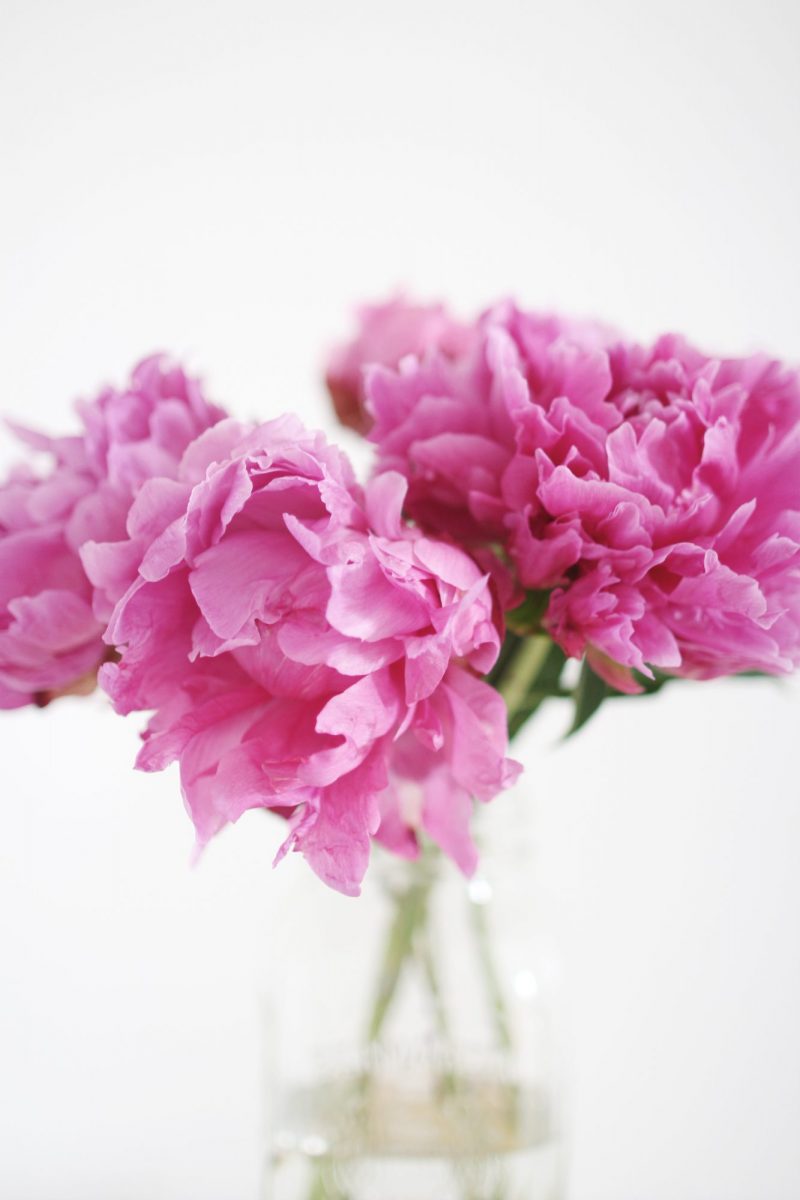 ---
QUICK READ ARTICLES
In case you don't have much time to spare I wanted to round up a few of the quicker reads I've bookmarked lately.
---
HOW LOSING EVERYTHING I OWNED CHANGED MY RELATIONSHIP WITH "THINGS"
THE PROBLEM WITH TODAY'S PLUS SIZE FASHION
THE ULTIMATE DIGITAL DECLUTTERING CALENDAR
EVERYTHING I LOVE STARTED WITH A DOG
SERIOUSLY CHIC OVER-40 FASHION BLOGGERS
THE SOMEWHAT SINISTER HISTORY OF YOUR STRIPED SHIRT
---
TAKE ACTION
---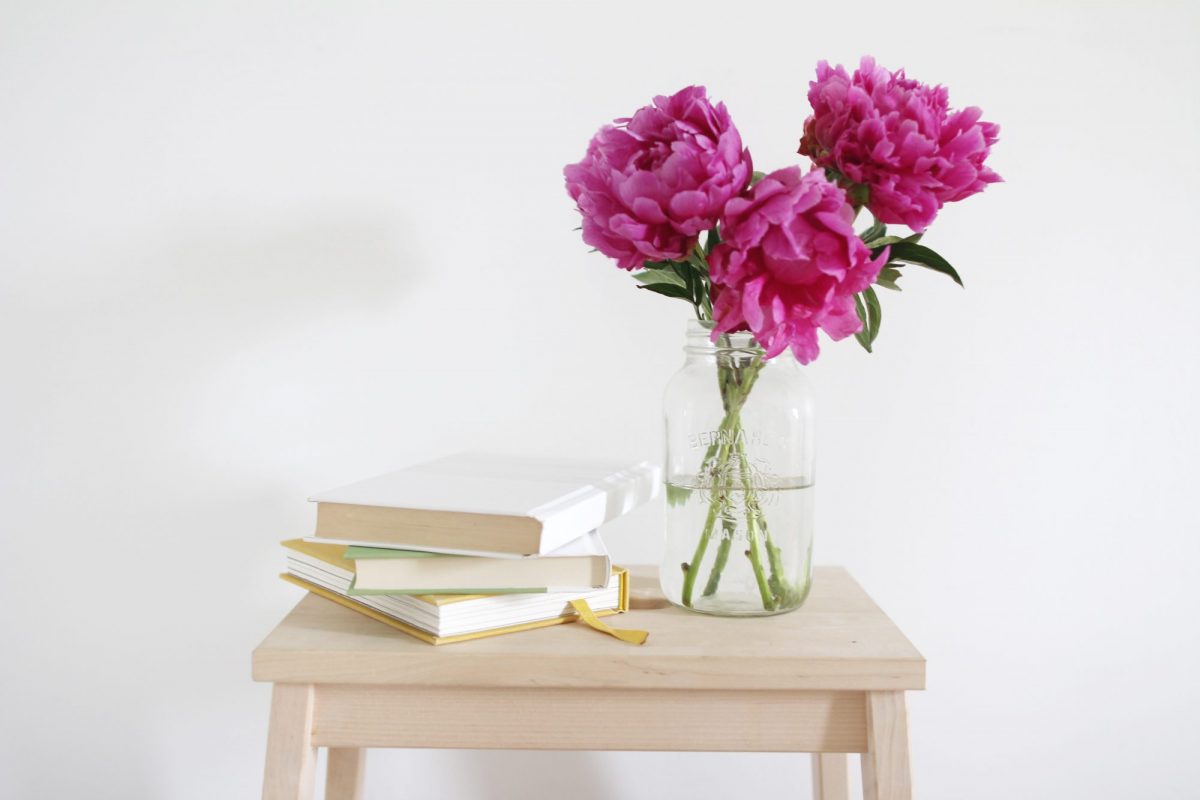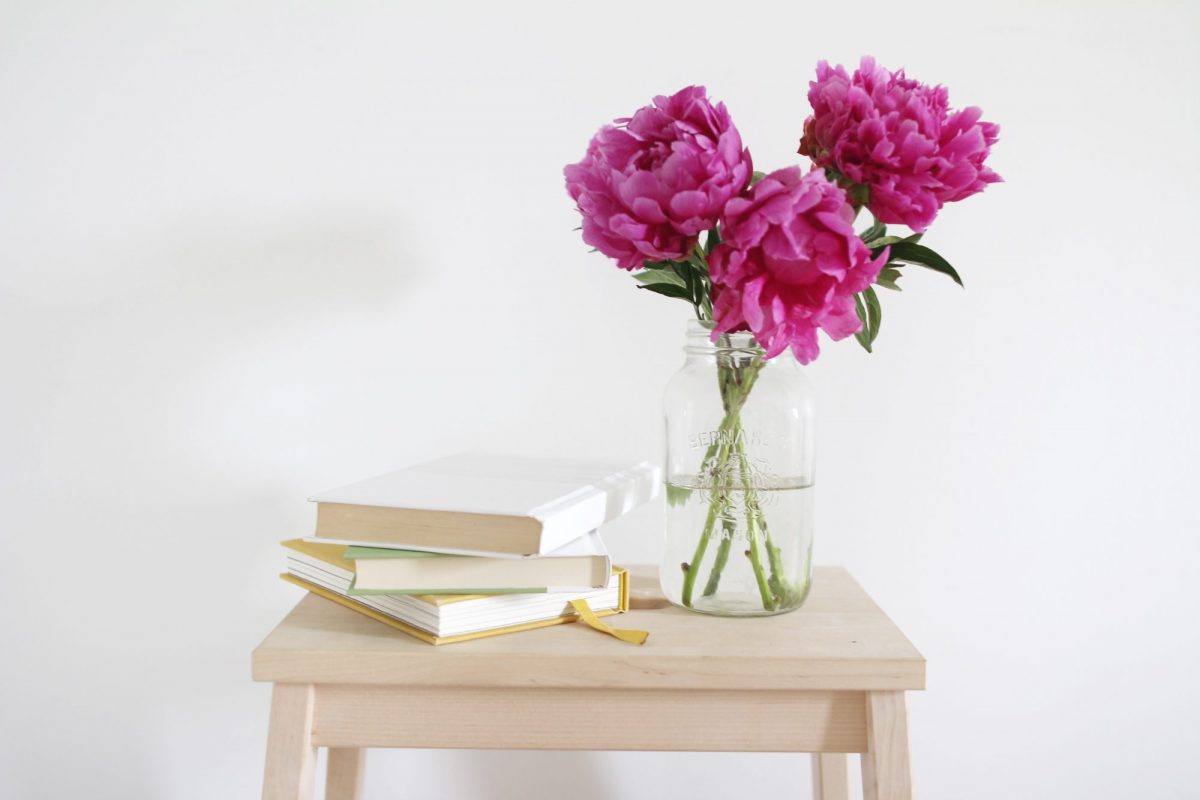 ---
THANKS FOR READING WHAT I'VE BEEN READING, HA!
NOW IT'S YOUR TURN! ANY LITERARY GEMS, PODCASTS OR WRITTEN WORK YOU'VE ENJOYED LATELY?
---
WISHING YOU A WONDERFUL WEEKEND!
---
This post is not sponsored but contains affiliate links. When you shop via the links above I may make commission on a sale at no additional cost to you. Thanks for supporting Style Bee! All opinions are always my own.