I hope you all had a great weekend (or you're still enjoying it here in Canada)! Mine involved tacos on Friday, a pool dip on Saturday, visits with old friends, a fun house project and a bit of work to prepare for an upcoming camping trip (our long weekend starts later this week). It was a busy one but left me feeling lots of good vibes and ready for the first full week of August.
Speaking of a full week, today I'm sharing how I like to approach Monday (or whichever day your week might start on) with a more casual mindset. The stress of a busy calendar and lots of deadlines can't always be escaped but I've found there are a few small things I can do to maintain a bit of balance.
Read on to see what those are, one of my favourite summer outfits to date and what a portrait attempt with my cat Evie looks like!
---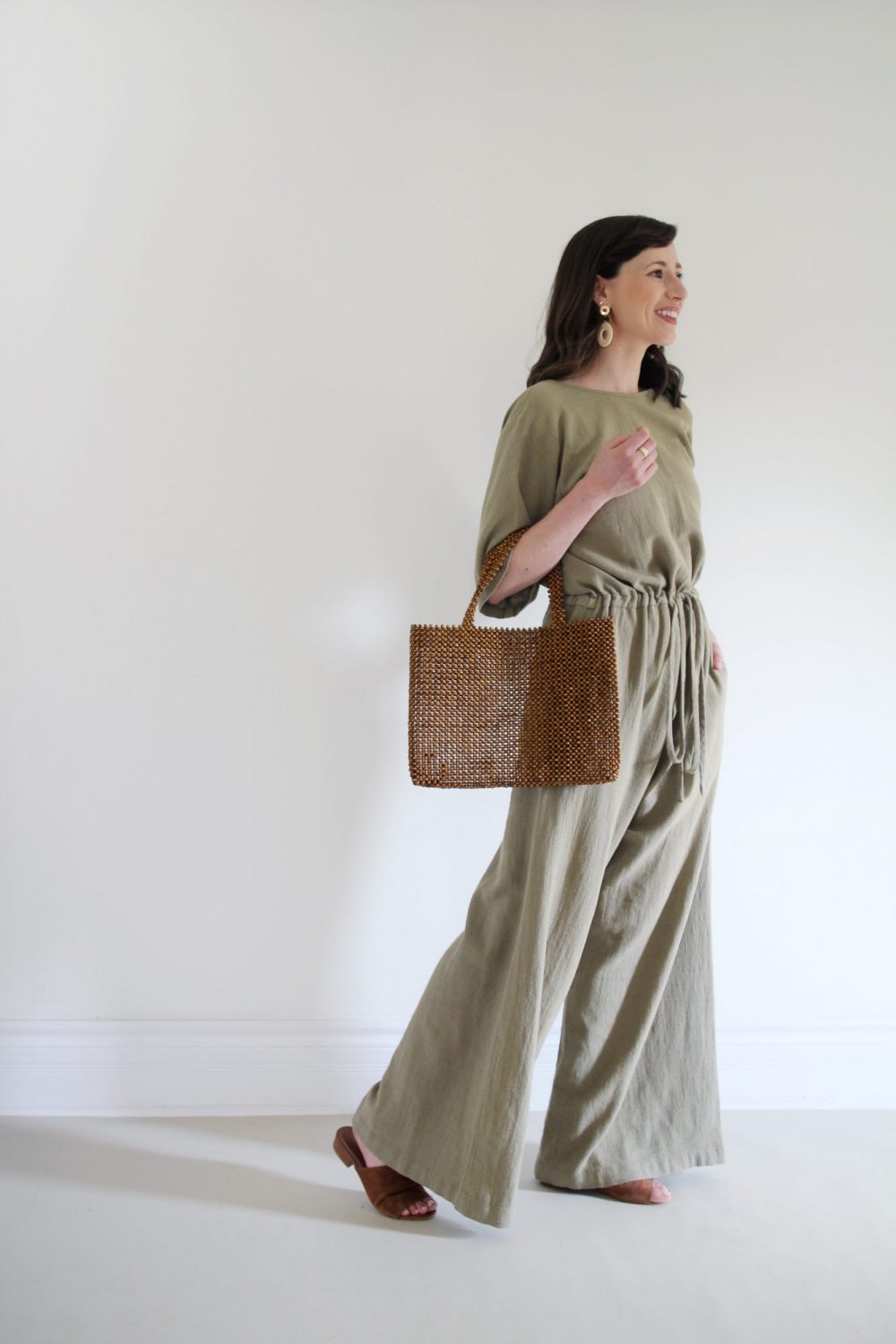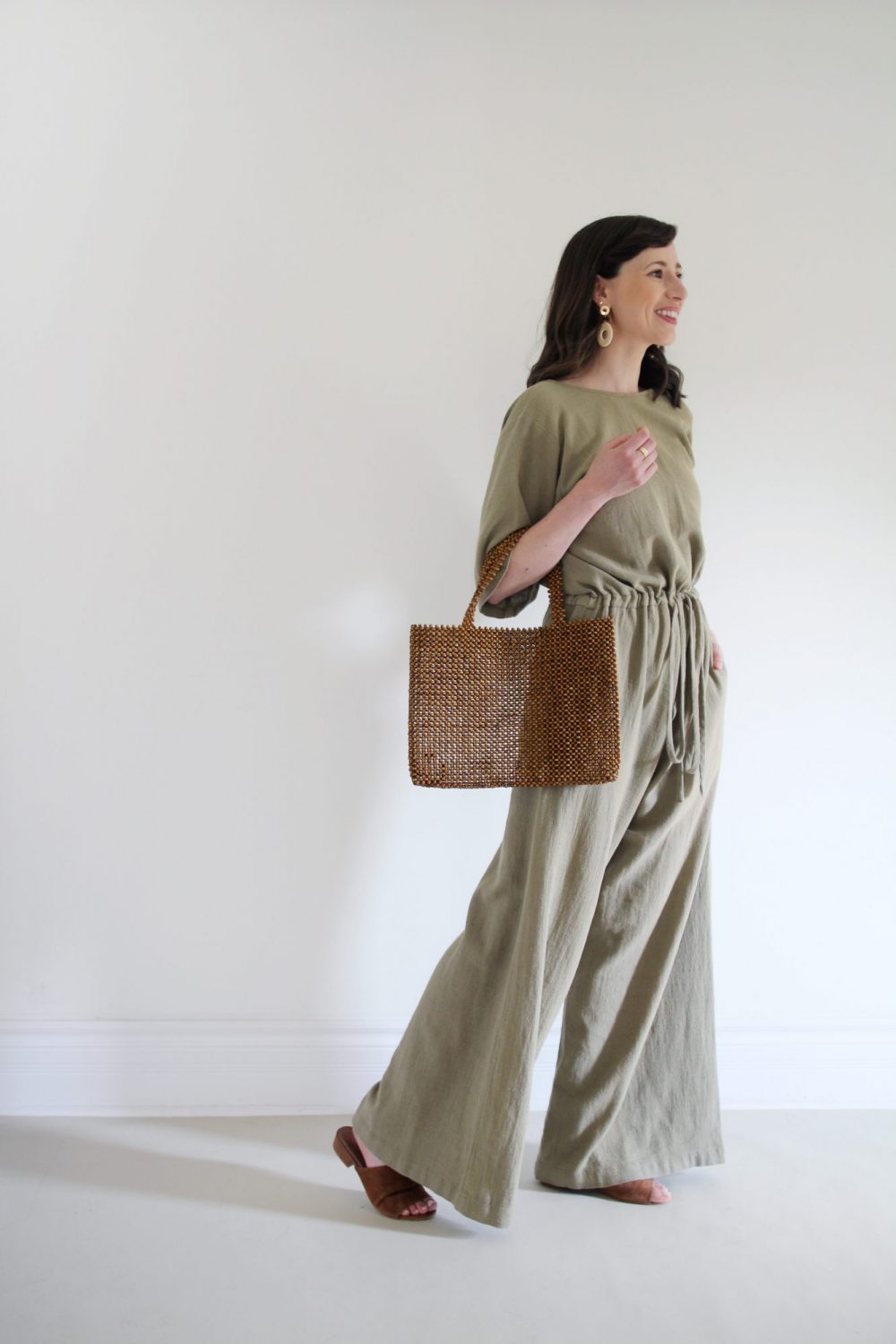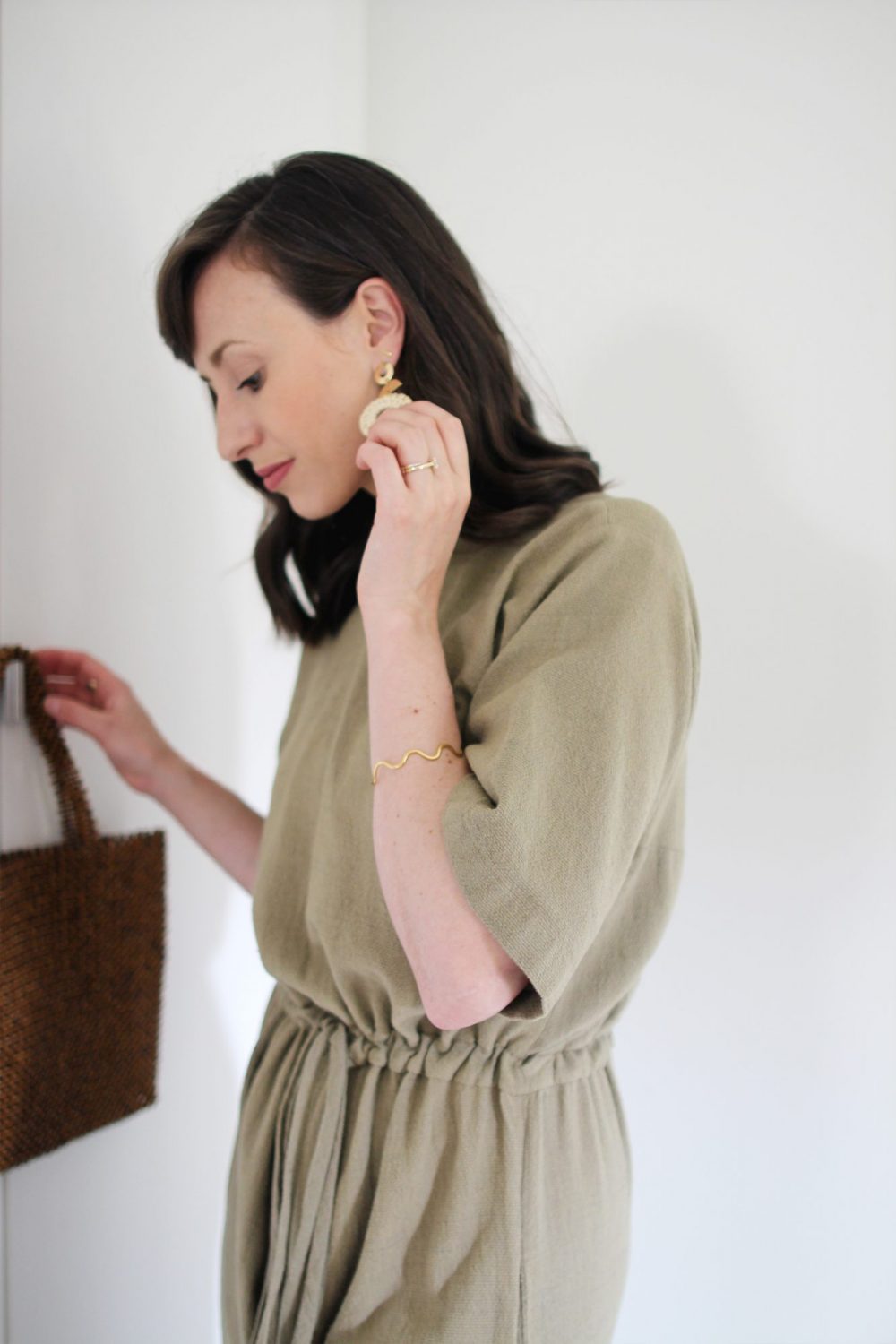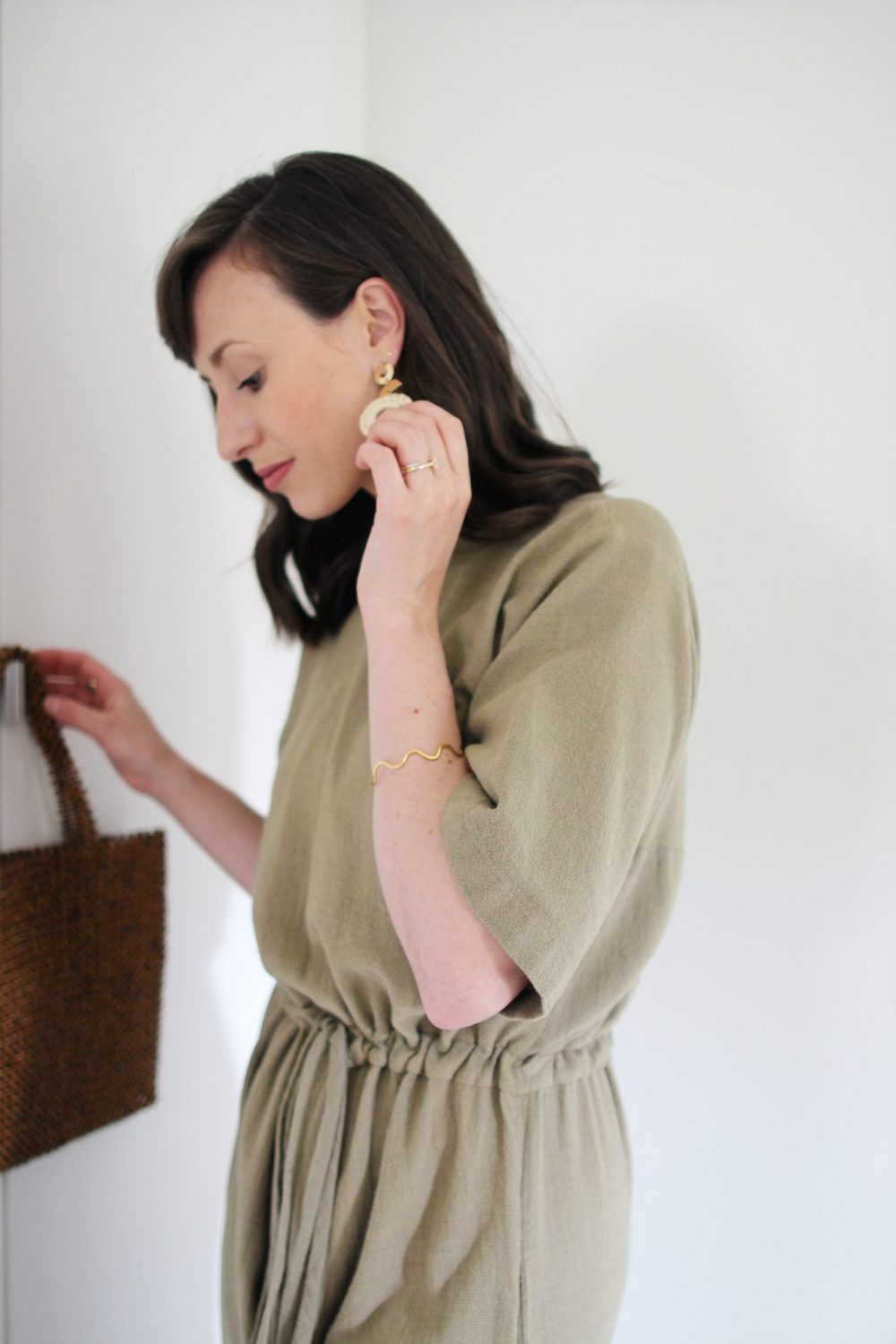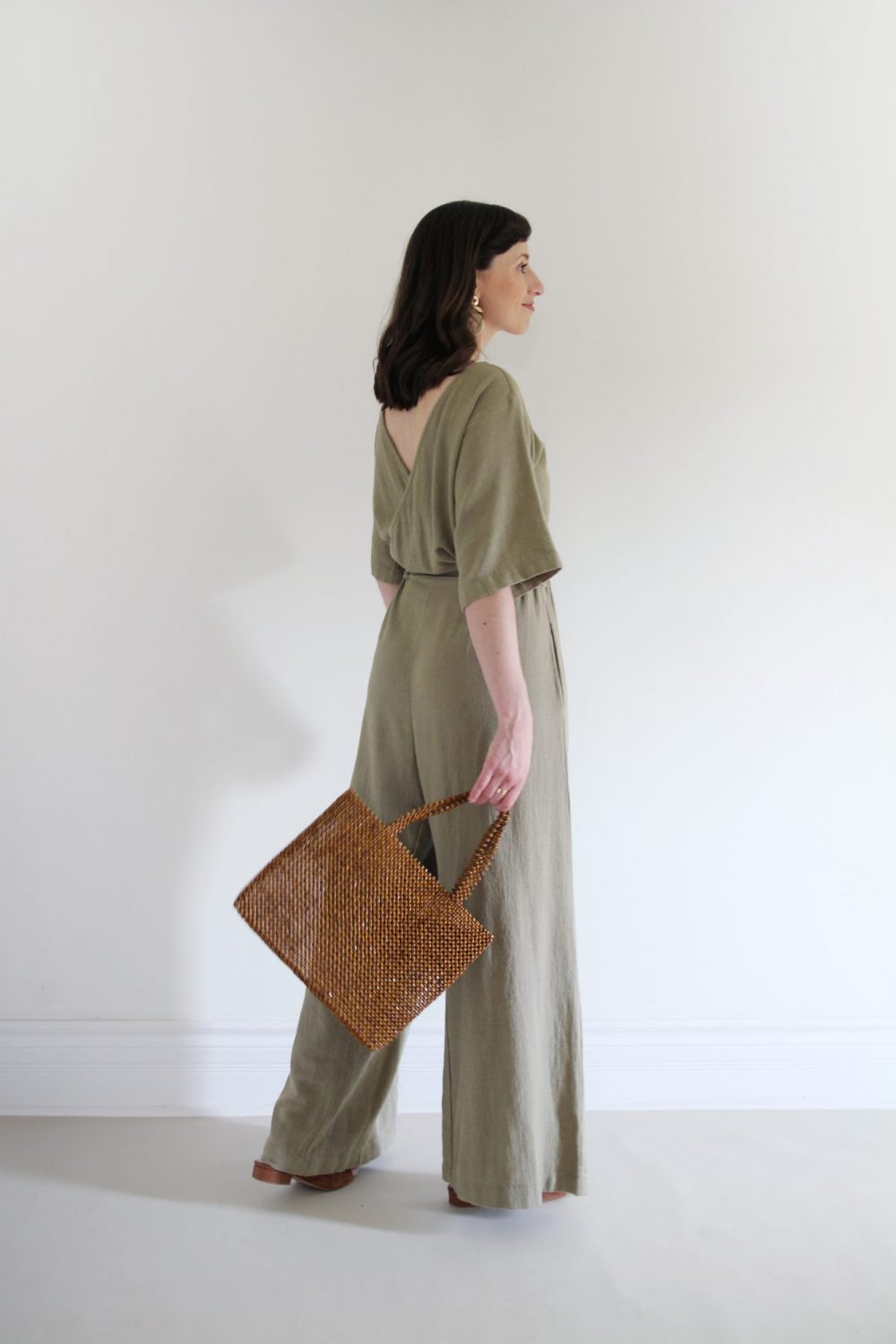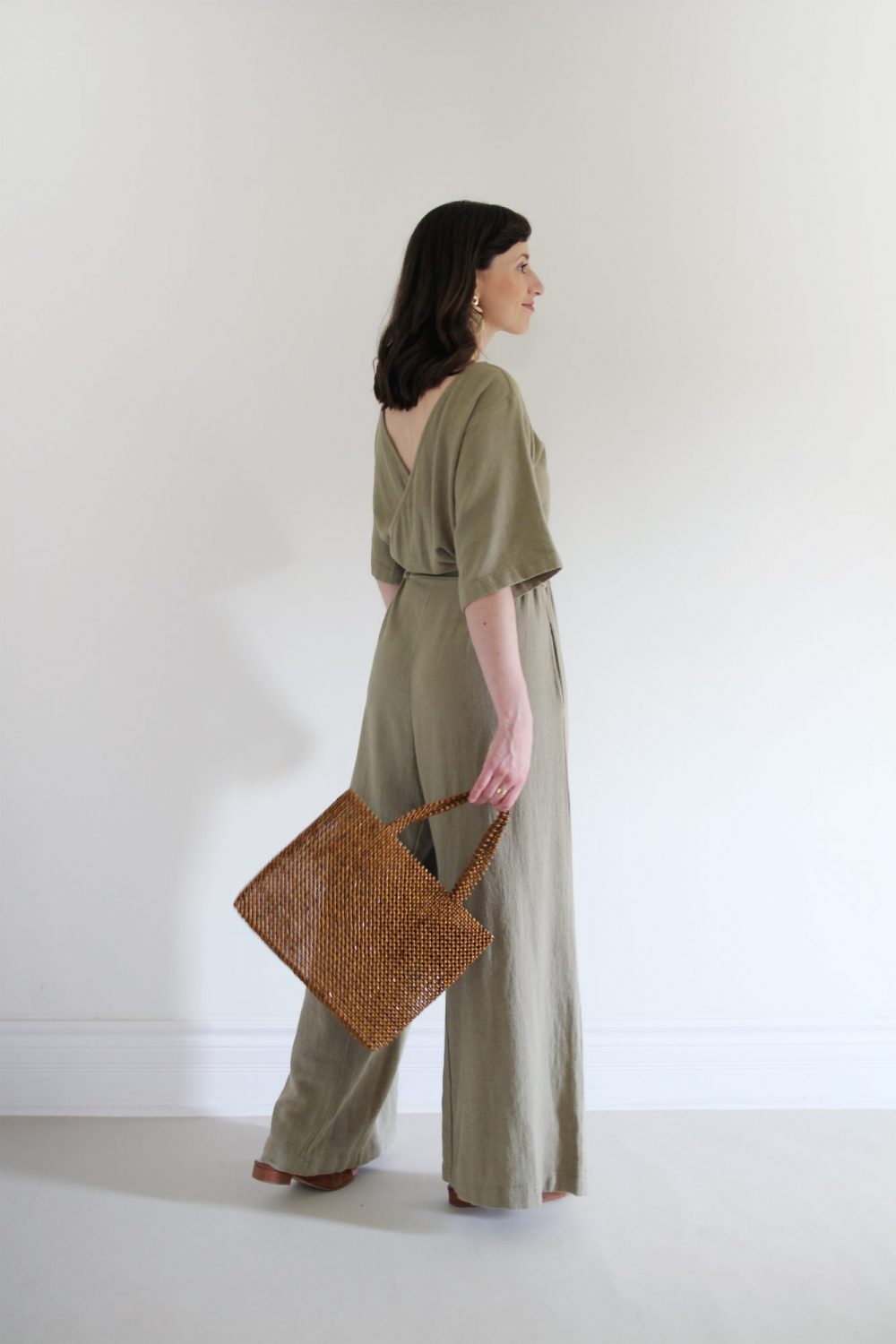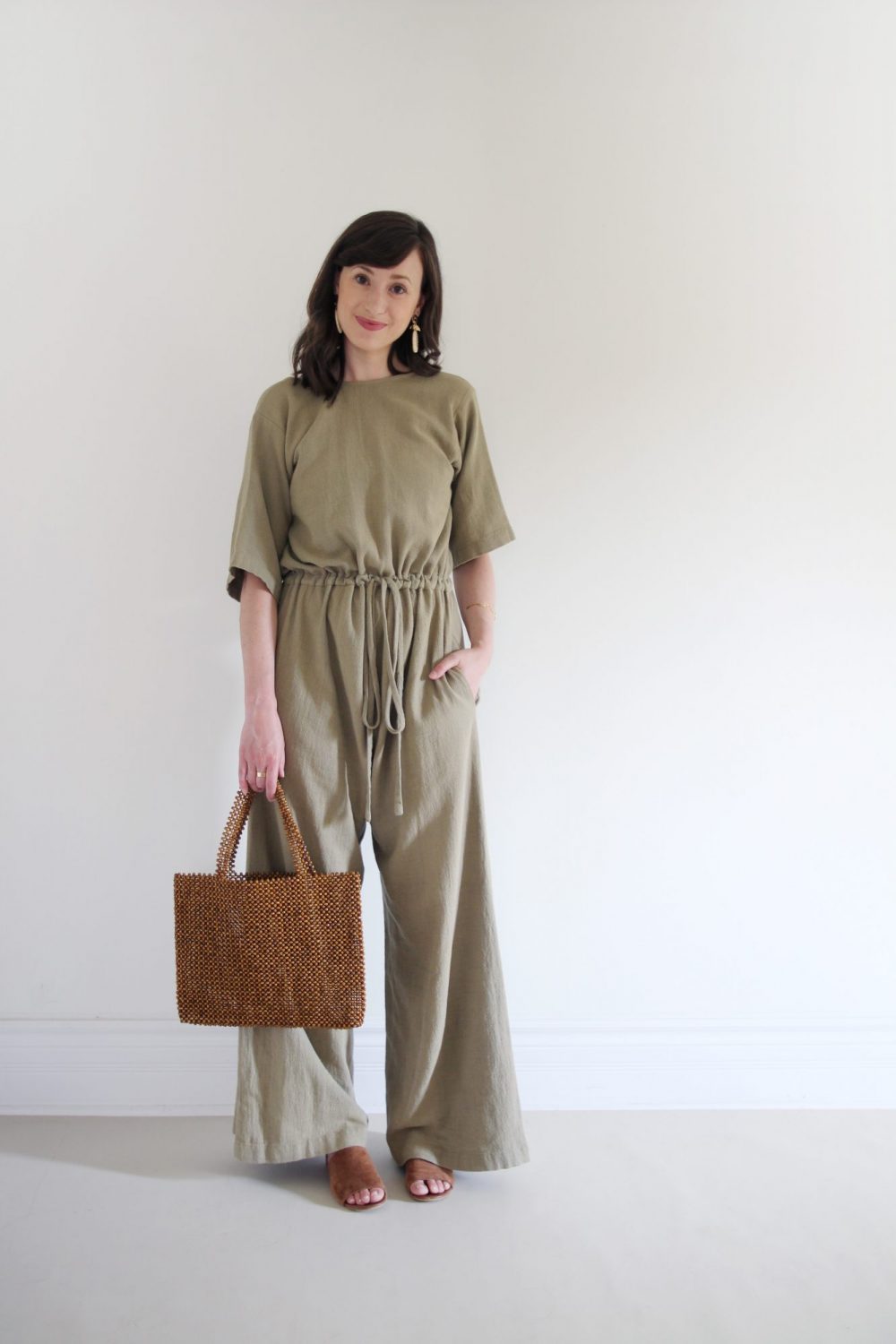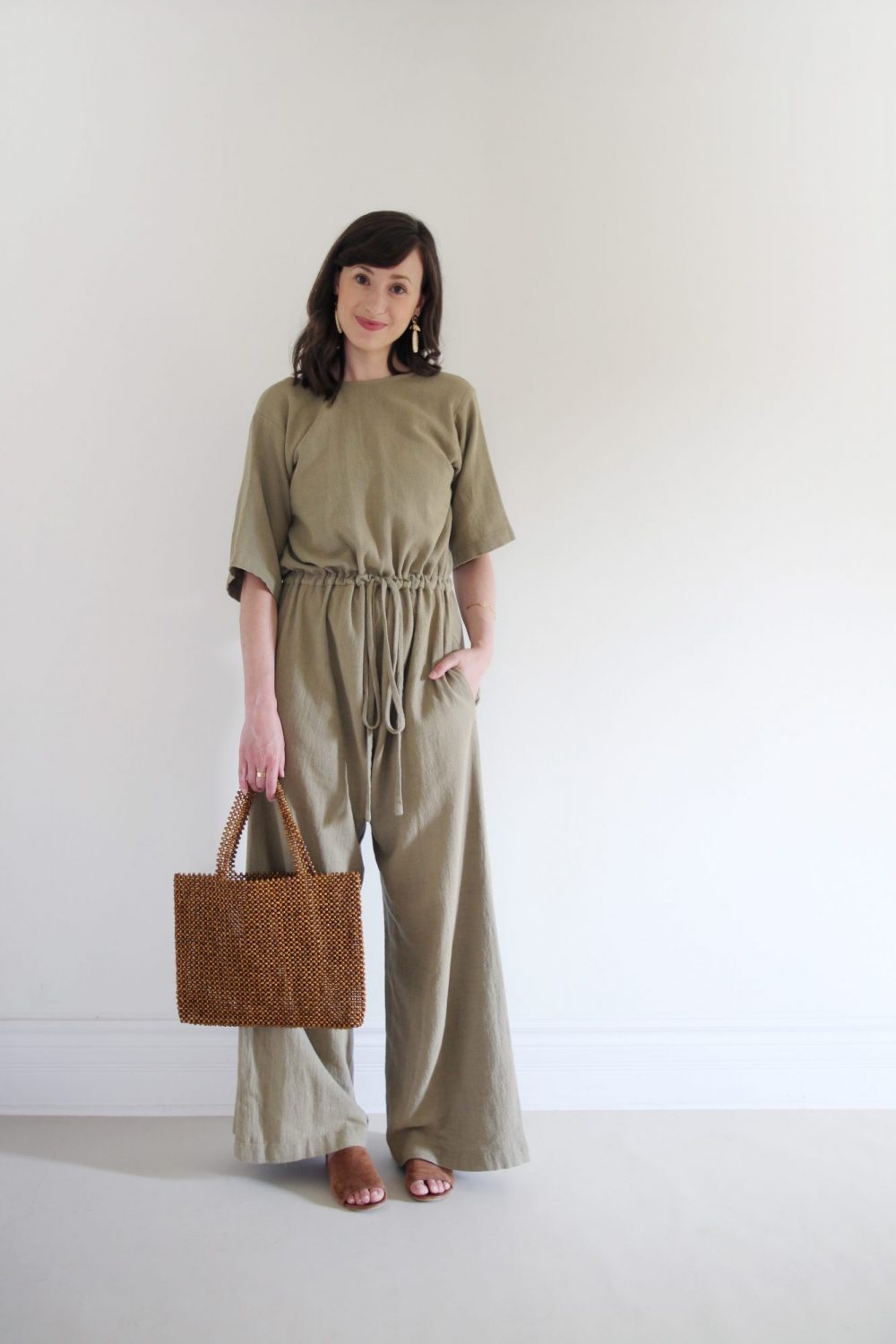 ---
TODAY'S TOPIC: A CASE FOR CASUAL MONDAYS
I used to think I had to jump into the week head first, raring to go with energy and inspiration for the days ahead, and sure, sometimes that's the case. More often than not, however, I find that blasting off at the starting line just leads to waning productivity and general fatigue later in the week for me. Now instead of giving Monday all I've got, I try to ease into the week with a calm mindset and I thought I'd share a few of the ways I make my Monday count without letting it deplete me.
WEAR SOMETHING COMFY & CREATIVE: I love a jumpsuit on a Monday. They take 1/2 the thought and effort of a regular two-piece outfit but always feel special and fun. This Duffy jumper is a great Monday outfit because I feel like I'm wearing my pyjamas even though I'm actually in a funky statement jumpsuit. Paired with easy slides, a beaded bag and some special earrings it looks like I made an effort but I'm just as ready for a nap as I am for a design meeting. Win, win indeed!
SCHEDULE SOME AFTER FIVE FUN: I'm always more motivated when I've got something to look forward to. On Mondays I like to plan something fun for the evening, even if it's just a walk with my boys by the river or going for ice cream (yes, I'm 32 lol). Knowing that something fun is waiting can help make the email mountain feel a lot less daunting.
GET A MOVE ON: Maybe it's a midday yoga session (Yoga with Adriene is my go-to lately) to check in with your body. It could be a post-lunch power walk with a co-worker or a dance session by your desk to get the blood flowing. I always find a bit of movement boosts my mood.
HAVE A LAUGH: There's nothing like a good chuckle to take the edge off of a new week right? I've been loving the IG account @mytherapistsays for a good laugh lately. Scroll down for a little photo outtake that might do the trick too!
SUNDAY DRAFTS: I find emails easier to write when I know I won't be sending them off immediately. I like to spend a bit of time drafting my most pressing ones on Sundays even though I won't hit send until the week officially starts. Emails take up precious brainpower in my morning so being able to check off a few first thing on a Monday feels particularly empowering.
---
Now it's your turn…
WHAT DO YOU DO TO MAKE MONDAY'S FEEL A LITTLE MORE RELAXED?
---
OUTFIT SOURCES: DUFFY JUMPSUIT gifted (also in Natural & Midnight up to size 4X, I'm swearing a small) (similar style in linen here, GoWeave here on sale and sleeveless here) | BEADED BAG | SIMPLE SLIDE SANDALS* | BANGLE* old | EARRINGS* | *linked to similar

---
OUTTAKES
Evolution of a photoshoot with my girl Evie (aka. Zane or the gremlin).
---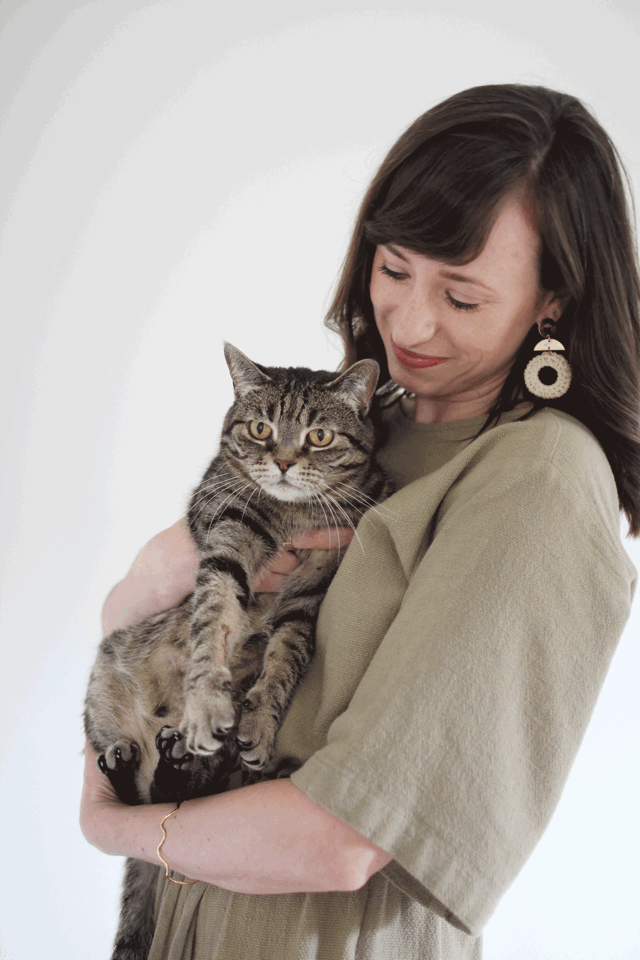 ---
This post is not sponsored but contains some gifted items and affiliate links. If you see something you like and decide to shop through the links above I may make commission on a sale at no additional cost to you. All opinions are always my own. Thanks for supporting Style Bee!