I feel like I just hit publish on January's Life Lately post, then I blinked and another month flew by. I'm glad I started doing this series again because it's all too easy to let the days and weeks slip by as we focus on what's next rather than living in the moment.
Thanks for your kind words on the last Life Lately, particularly in regards to my openness about being in therapy. It's tough to be vulnerable on the internet but having an amazing community of readers (like you!) makes a huge difference.
Now if you've got a moment, or just need a Monday distraction, please join me for a quick February recap!
---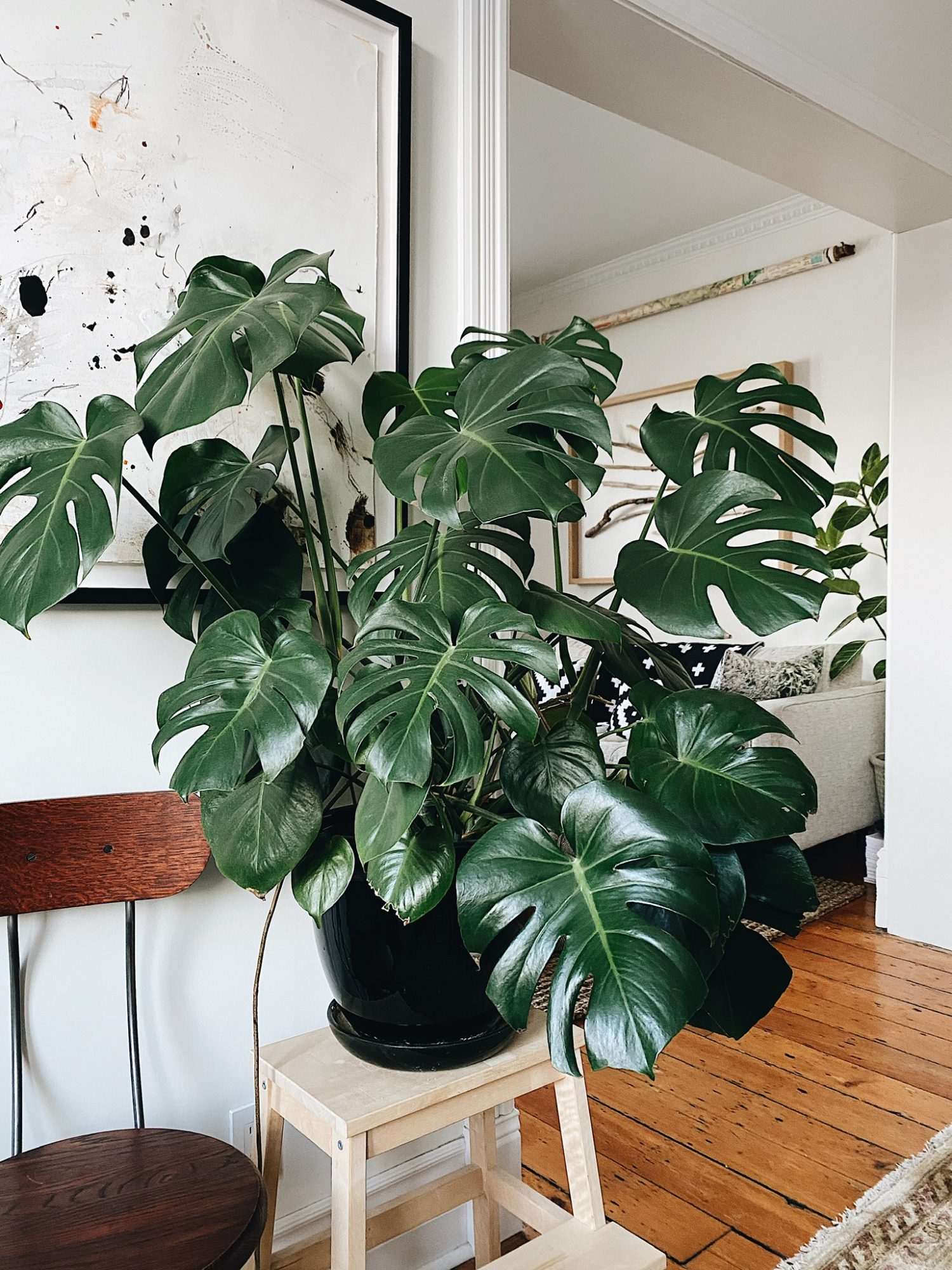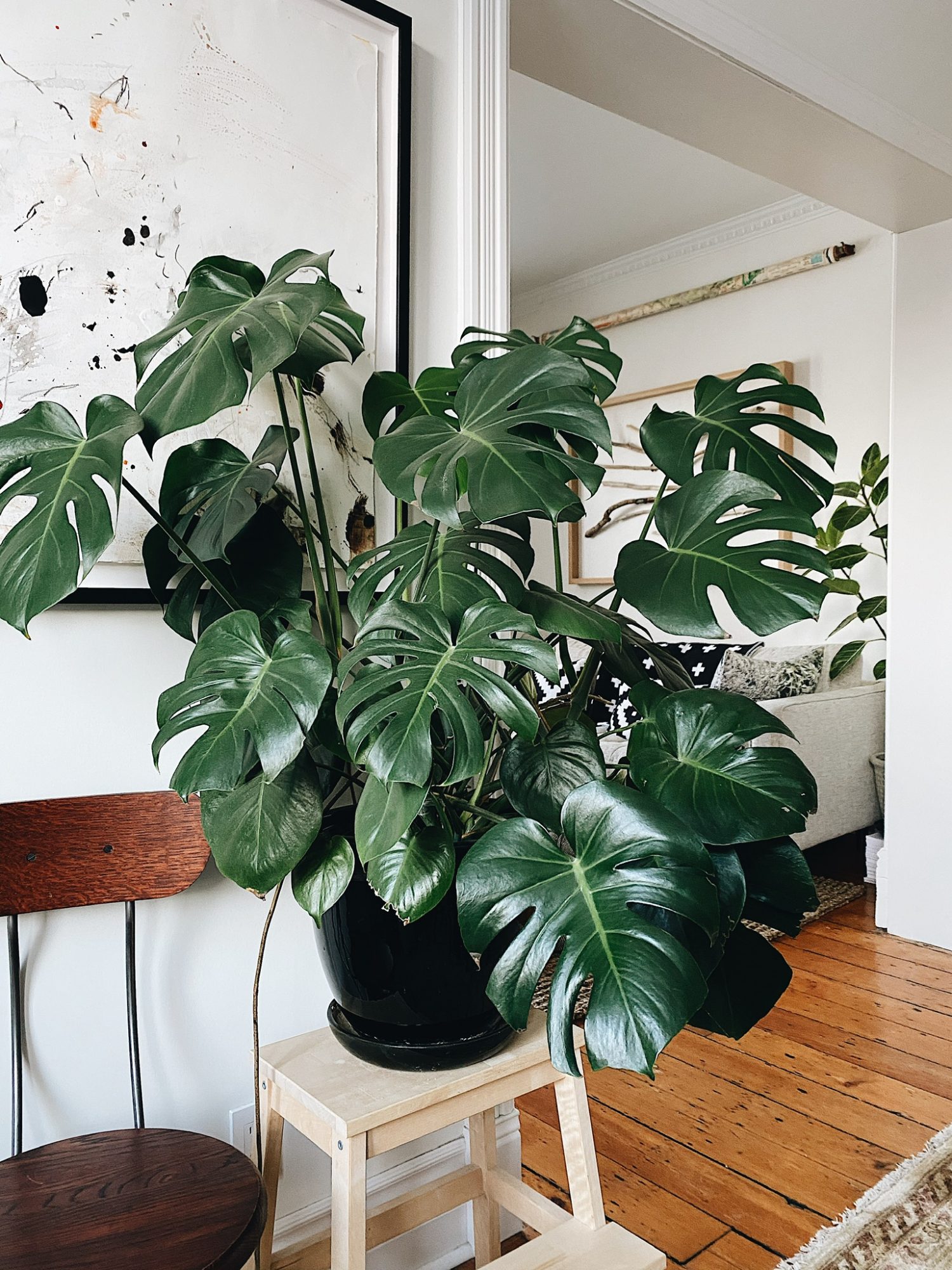 ---
FEBRUARY THEME: PRACTICING PATIENCE
---
This month my focus has been on the interior design courses I'm taking and getting reacquainted with both my personal and career goals, which have been fluctuating a lot. It's been a tricky season for someone like myself, who was not blessed with an ample supply of patience. I prefer to know what's next, dig in and move forward. This year however, I've made a conscious effort to slow down and make room for things that I know are worthwhile but may not yield immediate results.
Each morning I've been trying to remember to repeat the 5 words I selected for the year. Depending on my mindset they take on different meanings each day but this simple act of tuning into my intentions has been helping me stay on track. My 5 words are:
NATURE – Time outside with Dobby can sometimes feel like a chore when it's cold blustery but it never fails to do some good. Nothing like a jolt of frosty air in the lungs to wake you up!
FOCUS – This month it felt like the whole world was doing more, sharing more and accomplishing more than I could possibly keep up with. This can feel discouraging for sure but by reminding myself to focus I was able to stay out of the usual online rabbit holes and loosen my grip on the toxic habit of constant comparison.
GRATITUDE – This might be the most important word for me so far this year. Instead of waking up and immediately scrolling on IG, I've been listing 3 things I'm grateful for. Even is they're usually the same three things, this small morning practice has had a very positive effect on my mood. I swear it works, just give it a go!
TRUST – Oh wow, has this one ever been testing me! I've been feeling very flighty this year for some reason. Usually we head out west or get a change of scene in some way but this year we've been hunkered down and I might be going a bit stir crazy. I've been doing my best to trust my creative intuition but it's easier said than done!
CREATE – This month I've learned that creating doesn't always lead to something that anyone else needs to see. Sometimes the act of creating is the goal, rather than some finished product and that's okay!
Speaking of which…
---
---
SIDE PROJECT
---
In case you missed January's Life Lately, I'm currently enrolled in an interior decorating program part-time. So far I've really enjoyed the exercise of learning a new discipline and exploring this long-time passion. It's also been nice to have something other than my closet to focus on for a bit. That said, some courses are much more demanding that I'd anticipated and I've missed being able to maintain a more regular posting schedule. I'm currently planning to lighten my course load next semester so I can better balance my time.
The classes are all online and honestly, the learning experience is a lot different from what I'd expected. Because my job is primarily digital, I thought I'd breeze through. But this hasn't quite been the case. In addition to adapting to a new learning platform, I've found the course work pretty challenging as well.
It's funny how much residual learning happens when we stretch ourselves. Beyond the course material and assignments, a lot of learning happens as we grapple with our own expectations and limitations as well.
---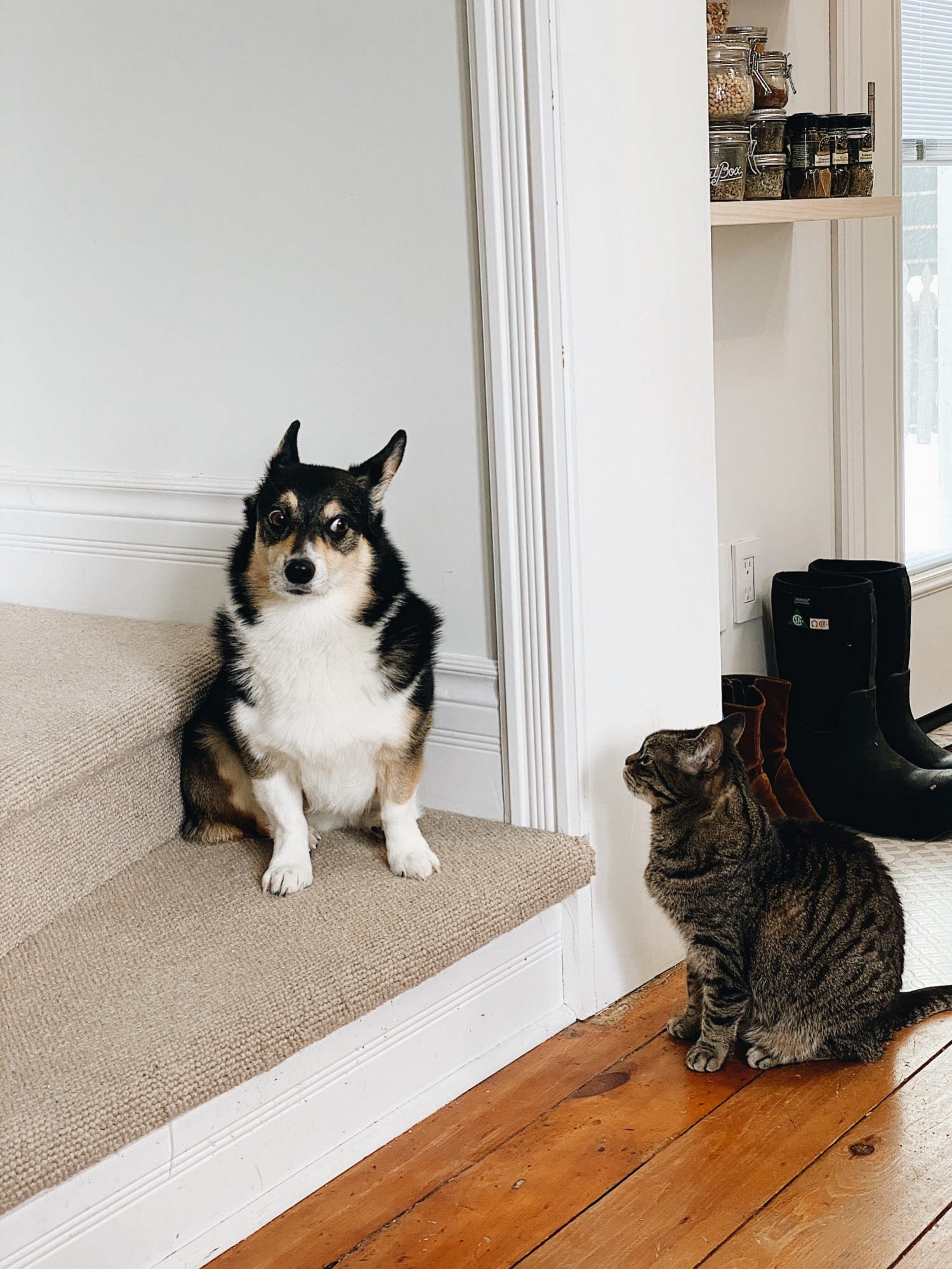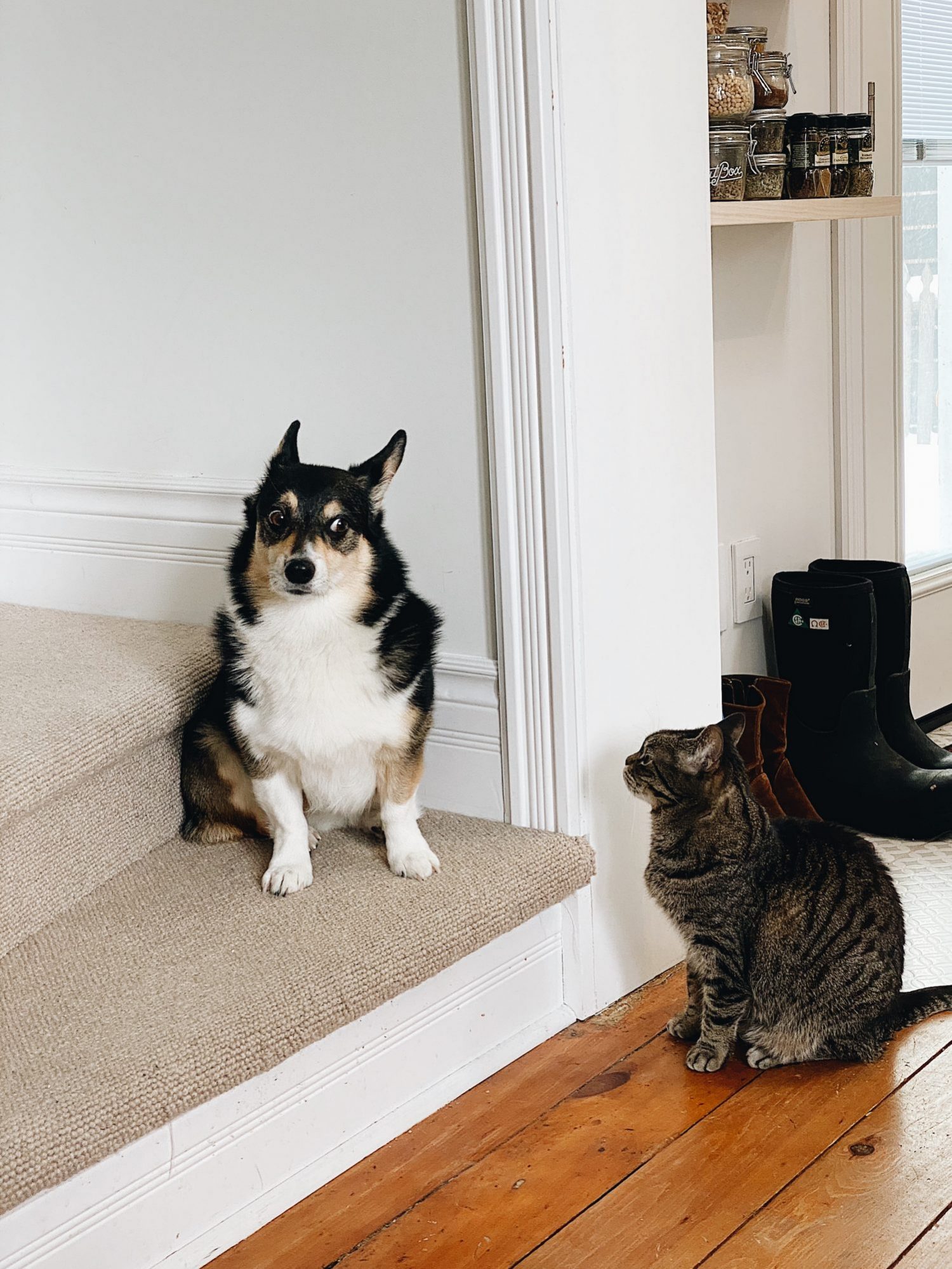 ---
DOBBY & EVIE
---
These goofs have been particularly cute and cuddly this month. Whenever the temps drop at night we can bet on a full bed but no complaints here!
Dobby is fully mended from his dental work and back to his daily fetches, while Evie makes sure she never misses a cozy spot to nap or a sun beam.
---
---
STYLE
---
I've been living in my favourite sweaters and slippers this month and with school projects being full-on I haven't stopped to snap many outfits.
Other than this lovely Marie tie top, a gift from my friends at ESBY (it's reversible!), I haven't added anything new to my closet yet this year. This is half intentional and half because I haven't had time to do much closet planning. That said, I'll be sharing notes on my winter wardrobe in the next week or so and then it'll be time to start considering spring style!
---
---
NOTABLE LINKS
---
IN THE NEWS: If you need to catch up on what's happening on Wet'suwet'en Territory, give this article a read. In a more recent update from yesterday some progress seems to be underway. This story is an important issue for all Canadians to pay attention to.
SIZEISM: Marielle Elizabeth (@marielle.elizabeth) wrote an incredible piece for The Cut entitled, "Apparently, I'm Too Fat to Ski" and her words were illuminating and thought-provoking as always.
WORK-LIFE BALANCE: I adore Jessica Rose Williams' work in the slow-living space and one of her recent articles about "Why You Need Joy Outside Your Creative Business" really struck a nerve.
READER REVIEWS: I was incredibly honoured that the ever stylish @mary_spears used the DEFINE & STREAMLINE TOOLKIT to help her identify some style goals for the year and set out a concrete plan to execute them. Mary shared her findings in this Style Goals blog post, which is certainly worth a read. Thanks Mary!
STYLE: Pinterest led me to this superb line-up of outfits and though I don't wear a hijab, every other winter closet staple is on my list for sure!
SHOPPING: One newsletter I can't help but open is that of Moda Operandi, especially as the designer trunk shows roll out. The Row is minimalist perfection, VINCE hits similar notes of serenity, while Ulla Johnson does ruffles like no other and the sustainable edit pointed me to some new names. It's also really fun to pretend I'm a celebrity stylist picking pieces for red carpets. Check out the super-chill price-point of this see-through little number lol.
RECIPE: I made this delicious cauliflower soup recently and it was the perfect winter lunch.
LOCAL EVENT (POSTPONED): I'm a volunteer member of the board for Wyndham House Guelph, a non-profit organization that is working to end youth homelessness in the community. Last year alone, over 500 youth came to Wyndham House looking to find housing, food, critical services, healthcare and life skills supports. 
On March 27th, Wyndham House is hosting a fund-raising event under the theme, 'A Little Bit Country' and it's going to be one heck of a good time! There will be special performances, a silent auction, great food and lots of dancing. Tickets are $50 and dinner is included. Get your tickets today and I'll see you there!
---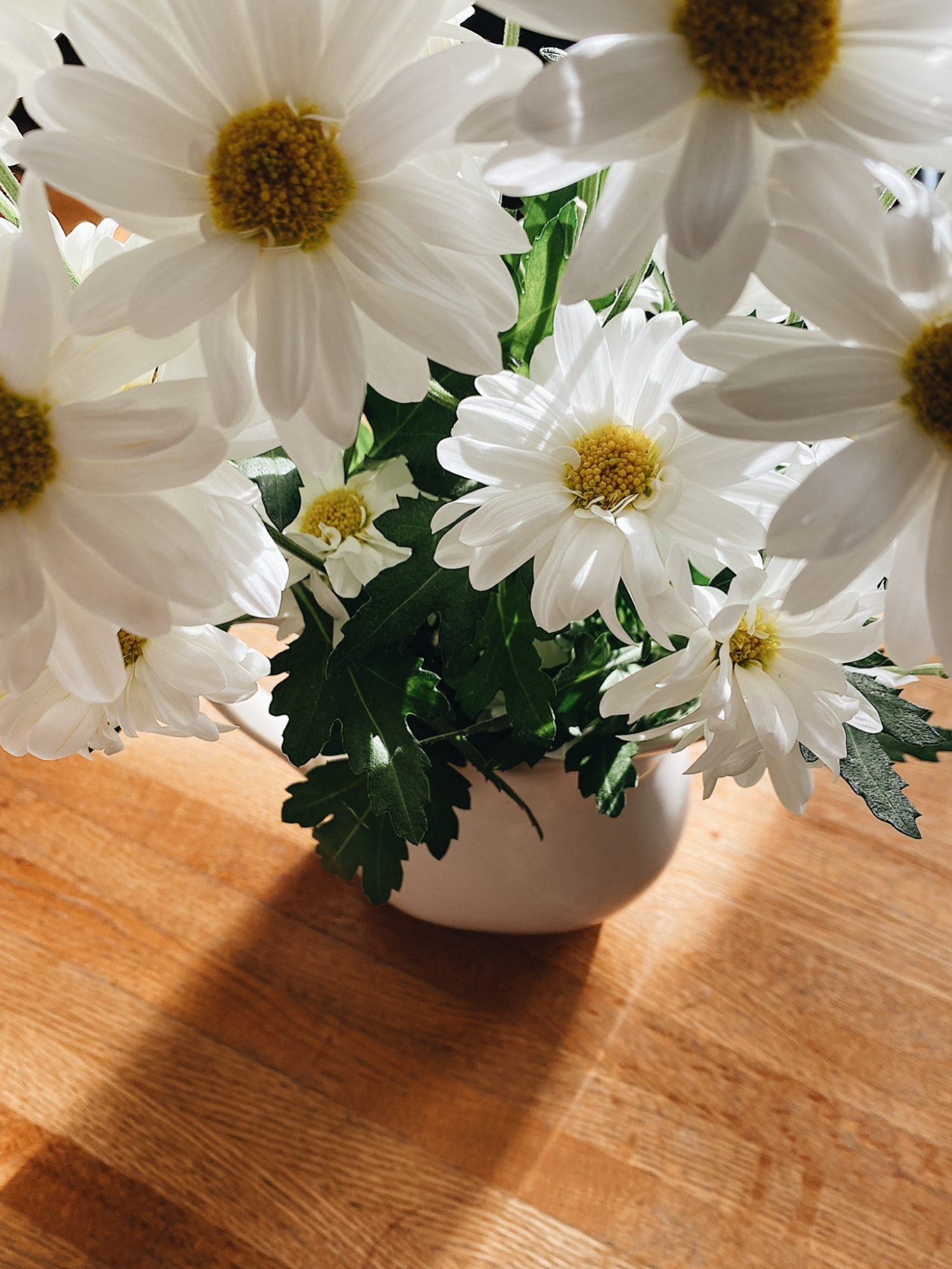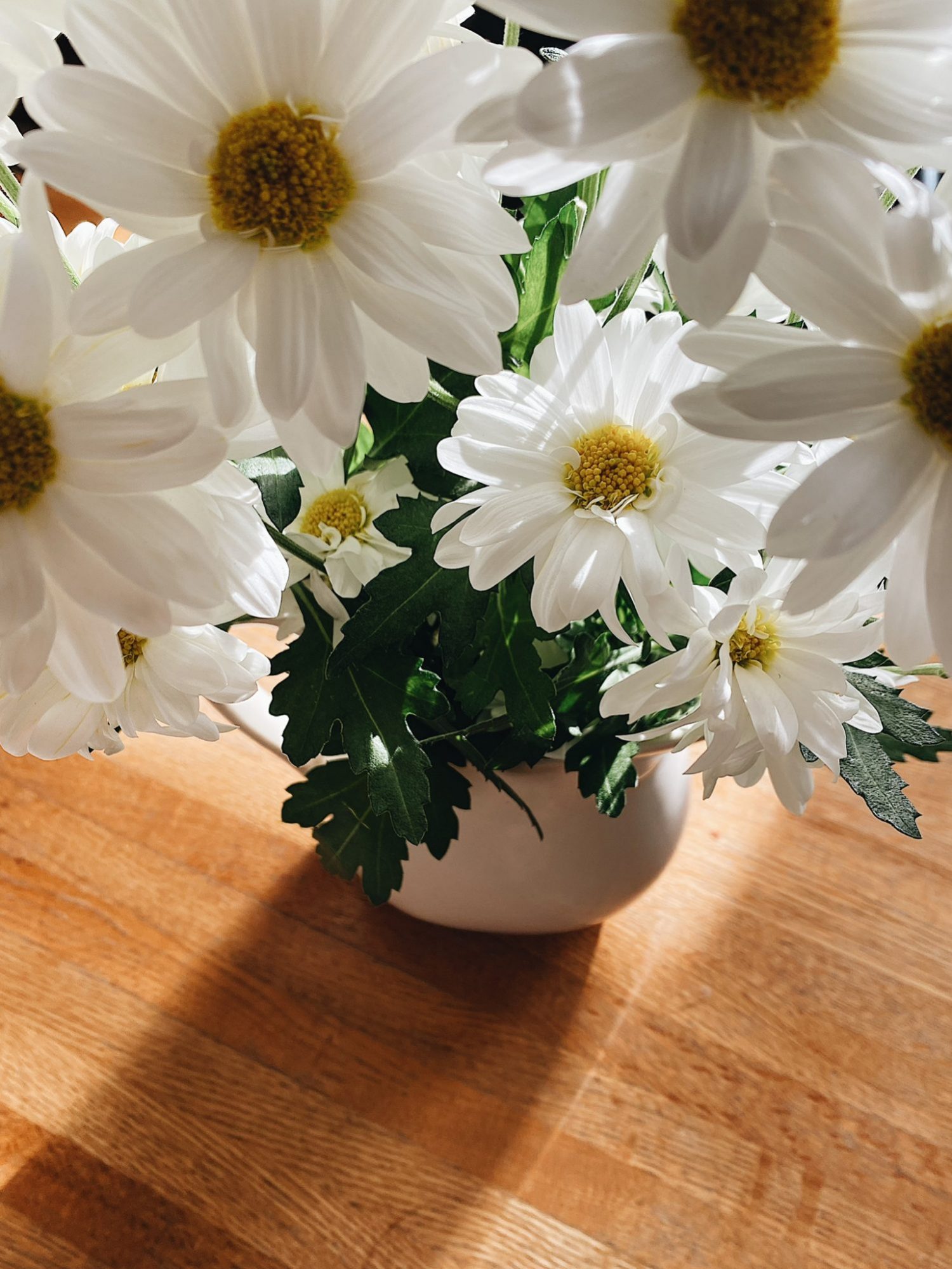 ---
THANKS FOR READING & HAVE A GREAT WEEK!