My darling bear.
You left us on the morning of Friday, March 11th, 2022. You went quickly, your sweet snoot and big ears resting in my lap. I'm sorry I couldn't give you more time. You gave us so much in your ten years.
You were an endless source of joy, friendship, laughter, and love. You still are and always will be.
For such a short fellow you occupied so much space in our lives. We lived to make you happy and you never let us down.
Thank you for the greatest chapter we could ever dream of. You lived life to the fullest and gave us the courage to chase our best life too.
Our fetching star, carrot croncher, local sheriff, snorthog, floof butt, sunbeam snoozer, canoe trip cruiser, hardwood hater, treat sniffer, adventure buddy. Our perfect angel bear. We will miss and love you always.
Until we're together again, I hope you have a good sreep sreep and wake up to all the treats and fetches your magical heart could hope for.
Goodbye my good boy, we'll see you soon.
---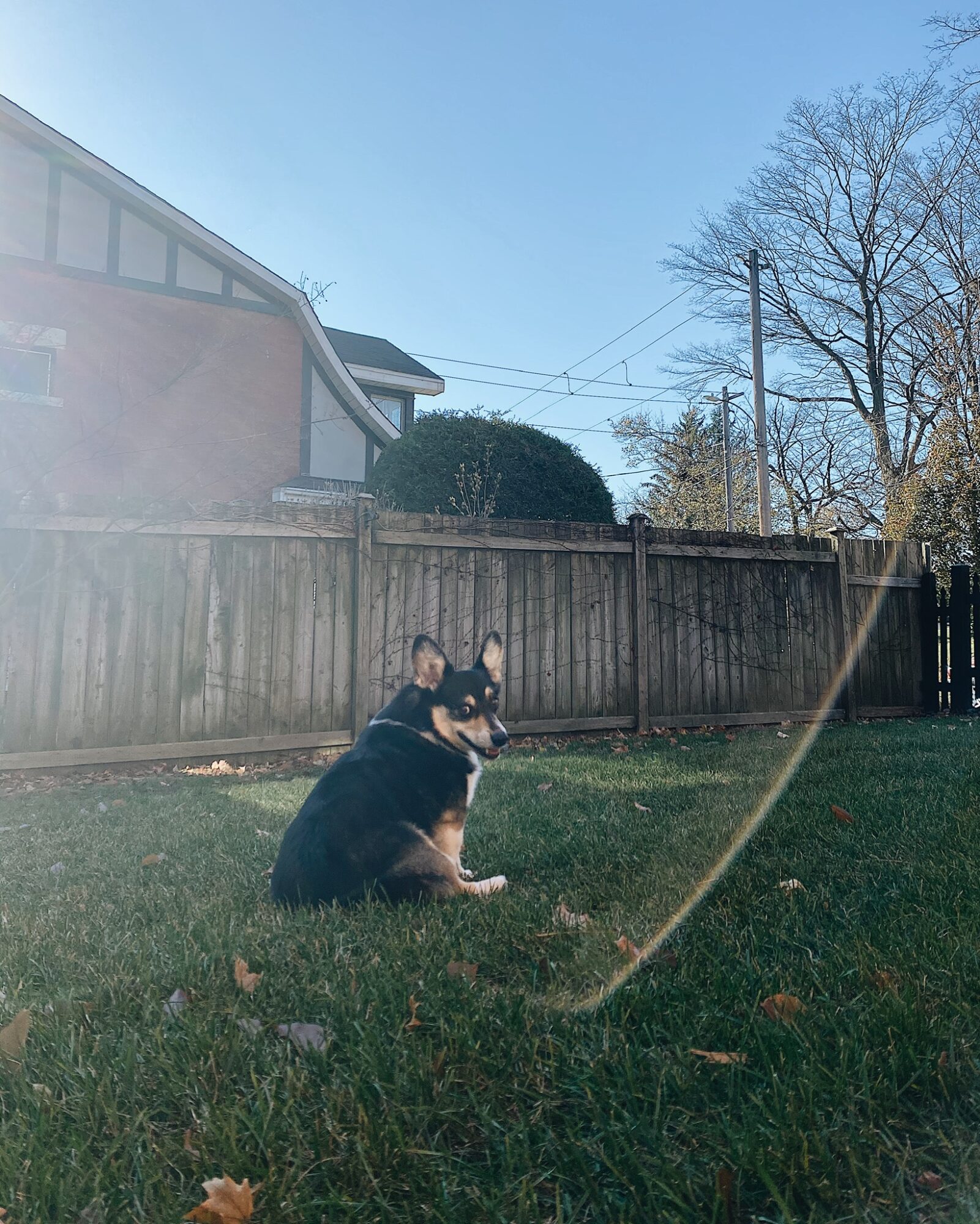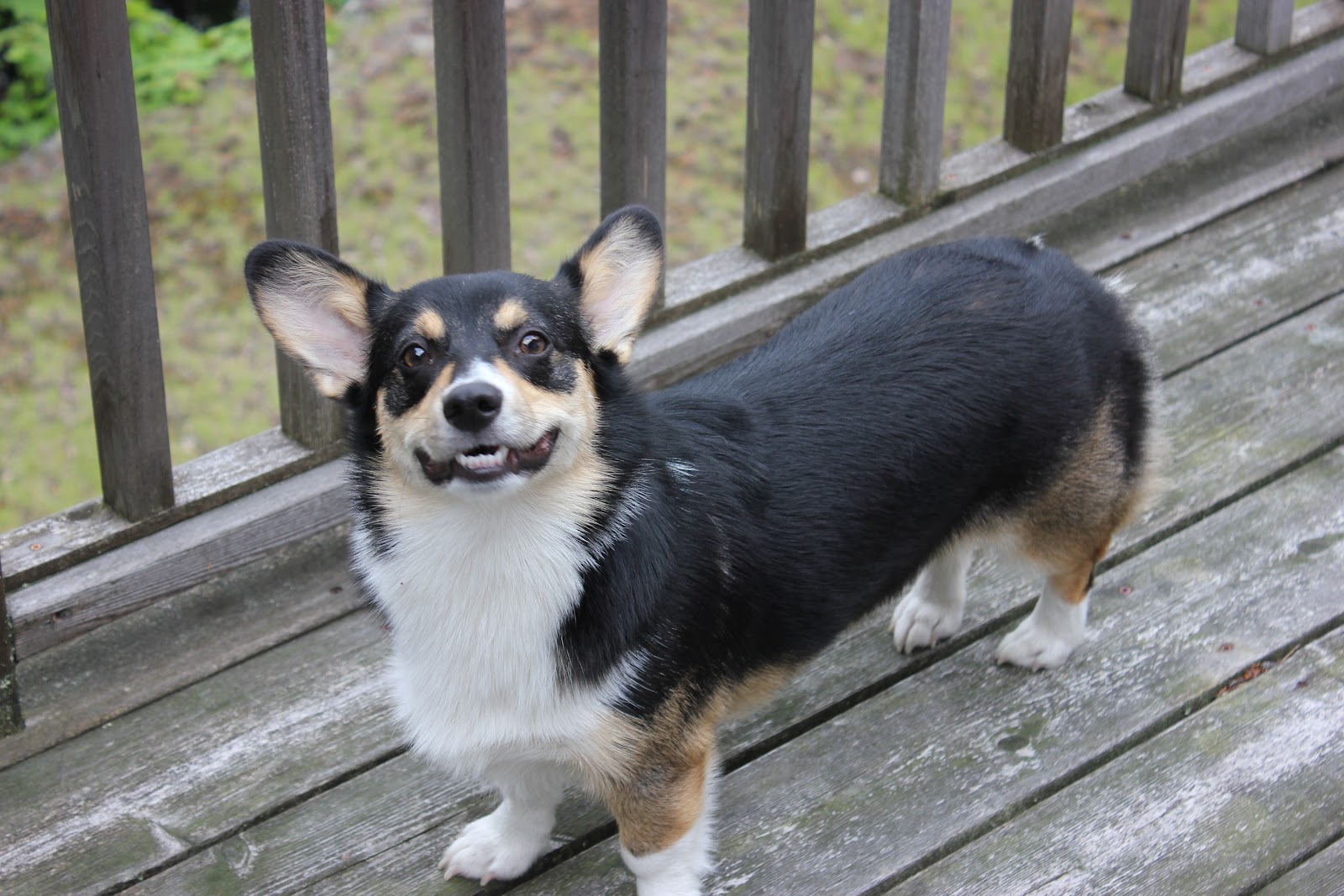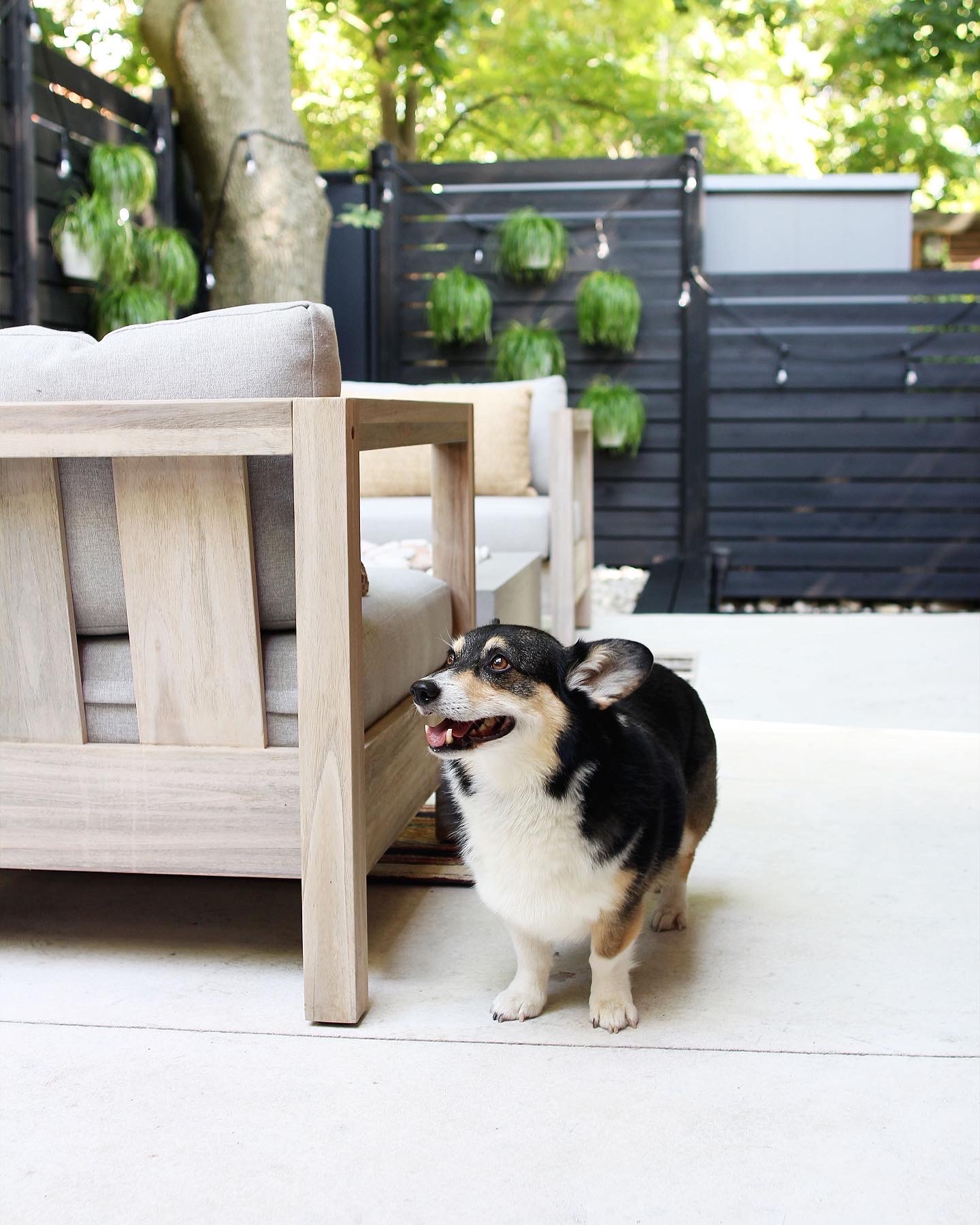 ---
DOBBY LOVED FETCH
And having a cronchy carrot afterwards.
You can still watch his fetches and carrot chomps for a hit of digital dopamine.
---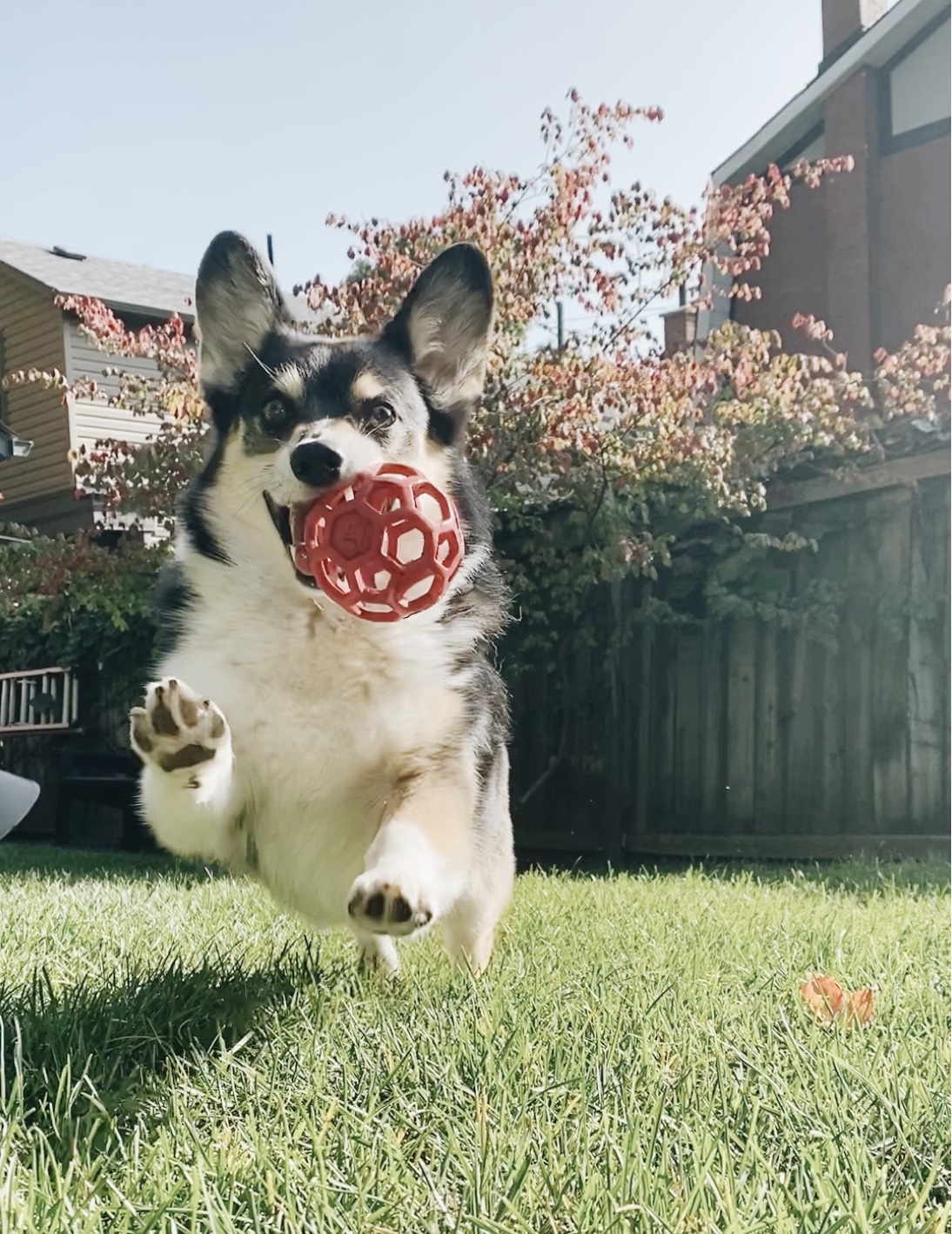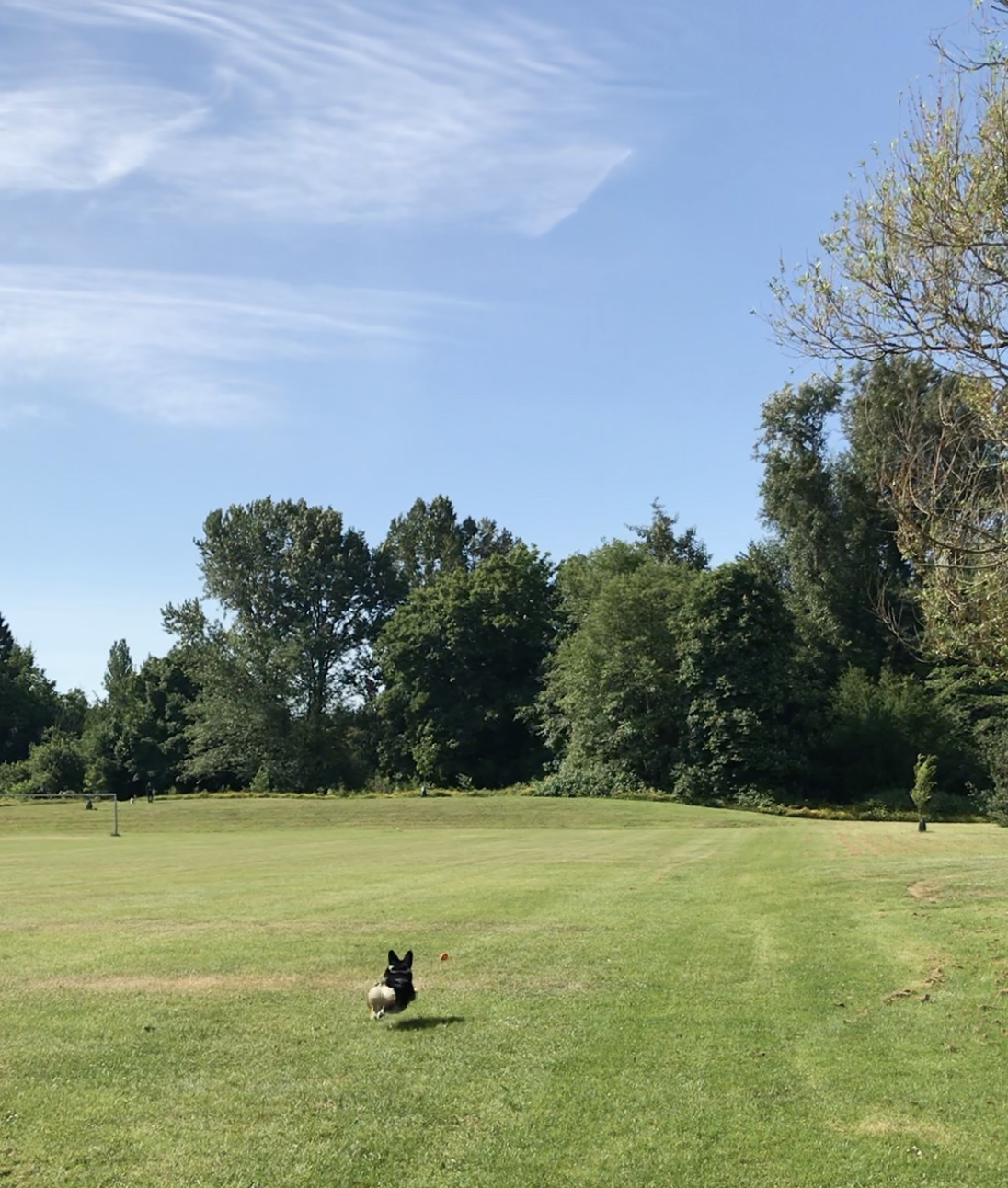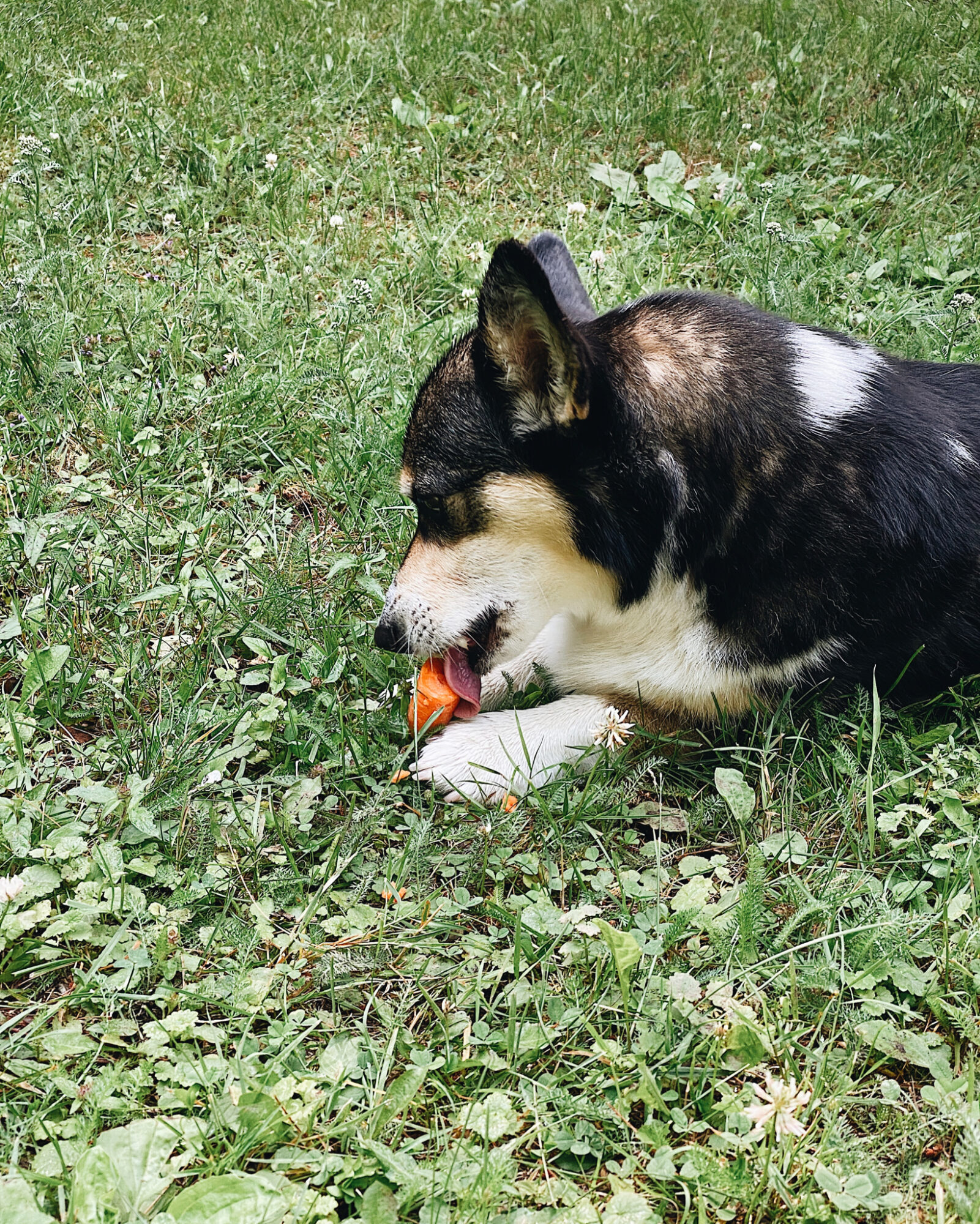 ---
DOBBY LOVED THE NATURE
Especially canoe trips in the park.
---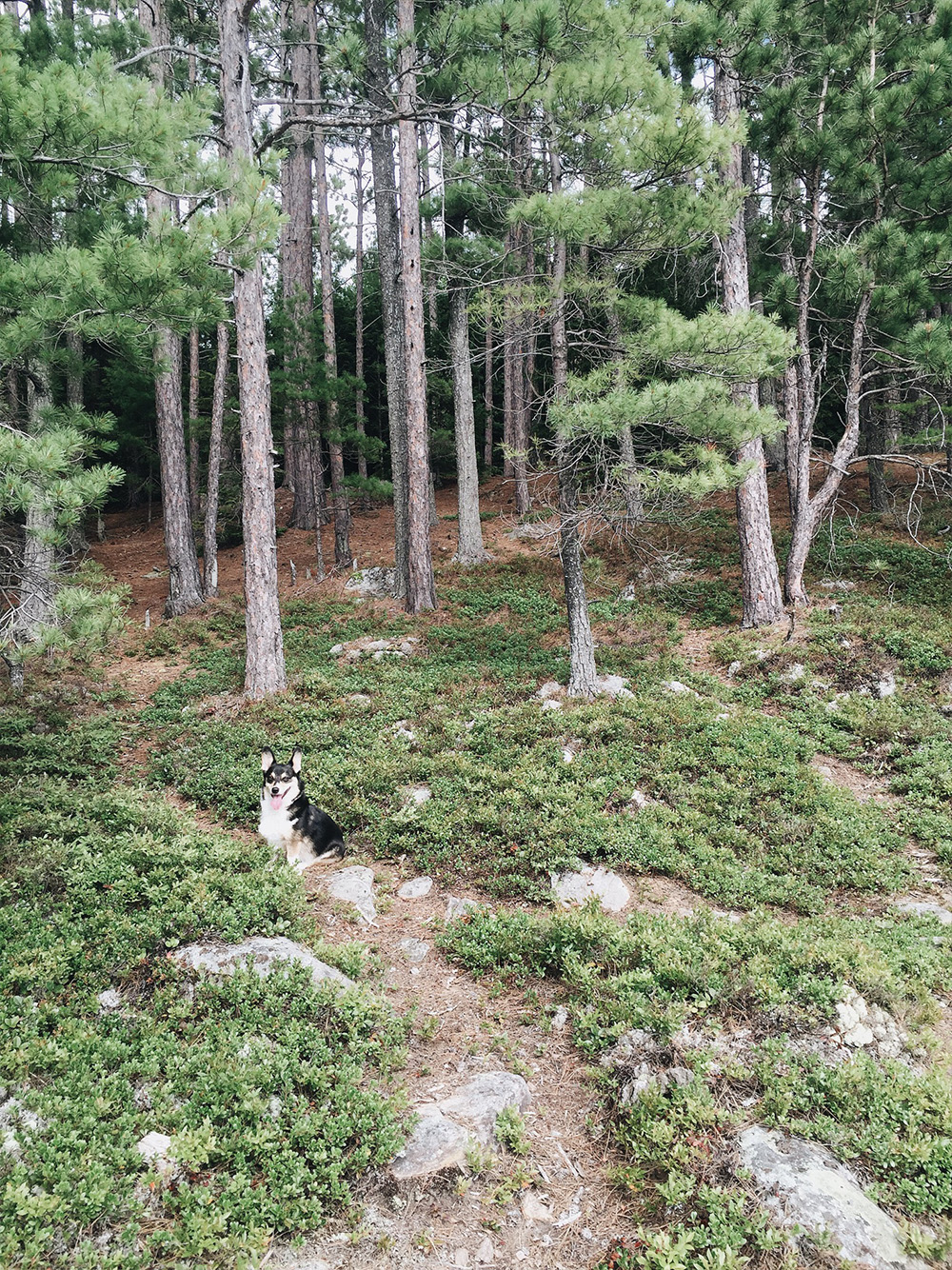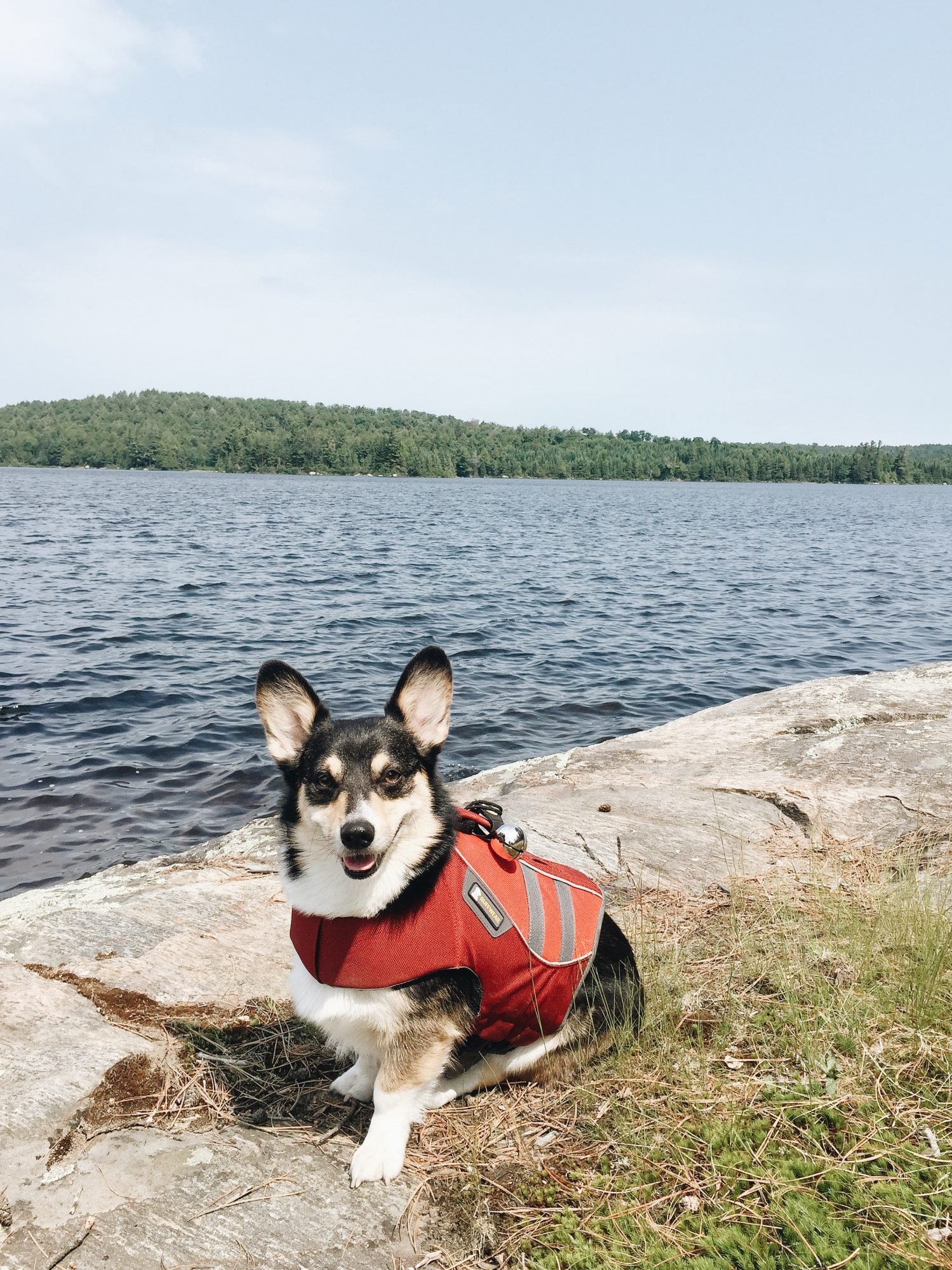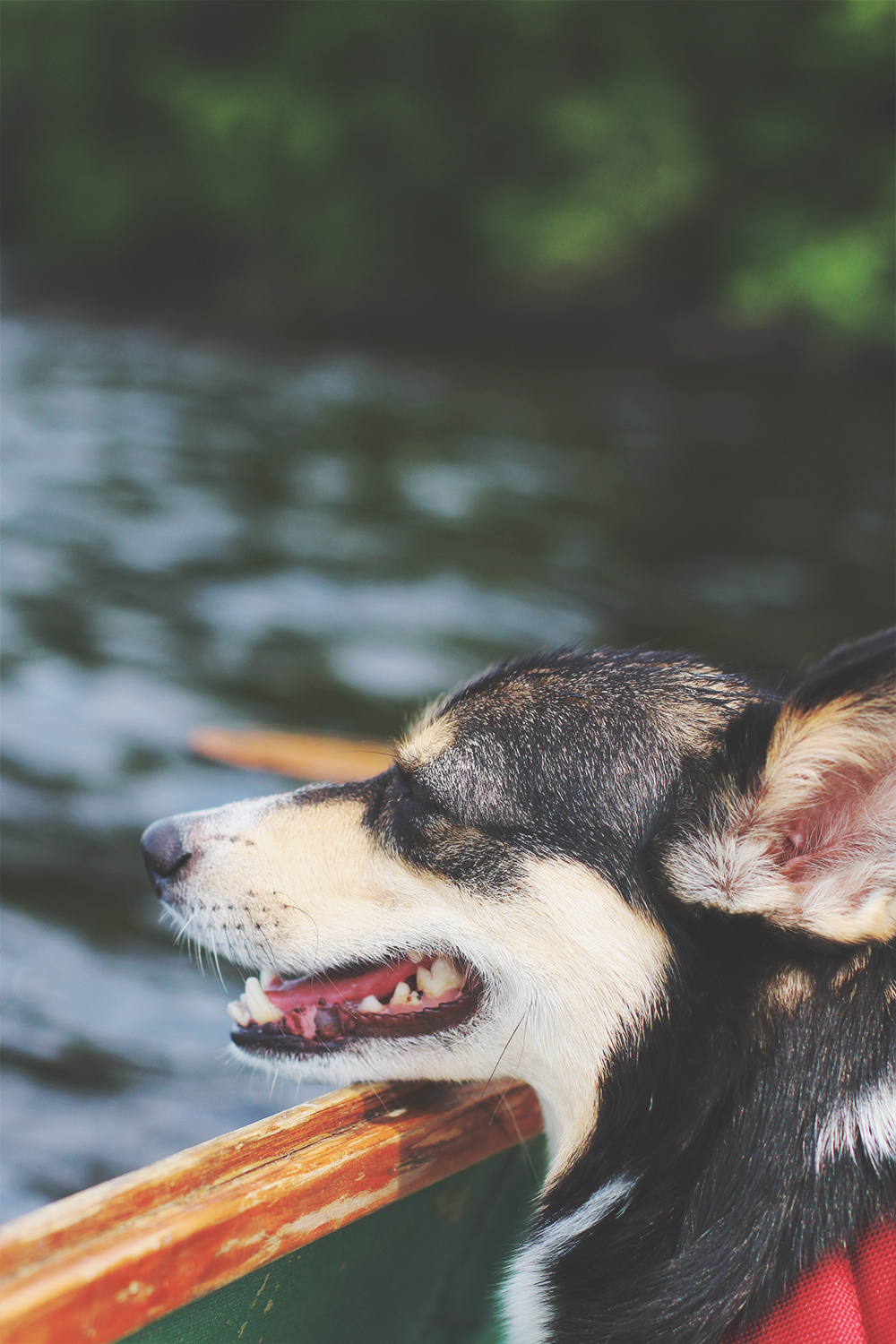 ---
HE ALSO LOVED A COMFY BED
---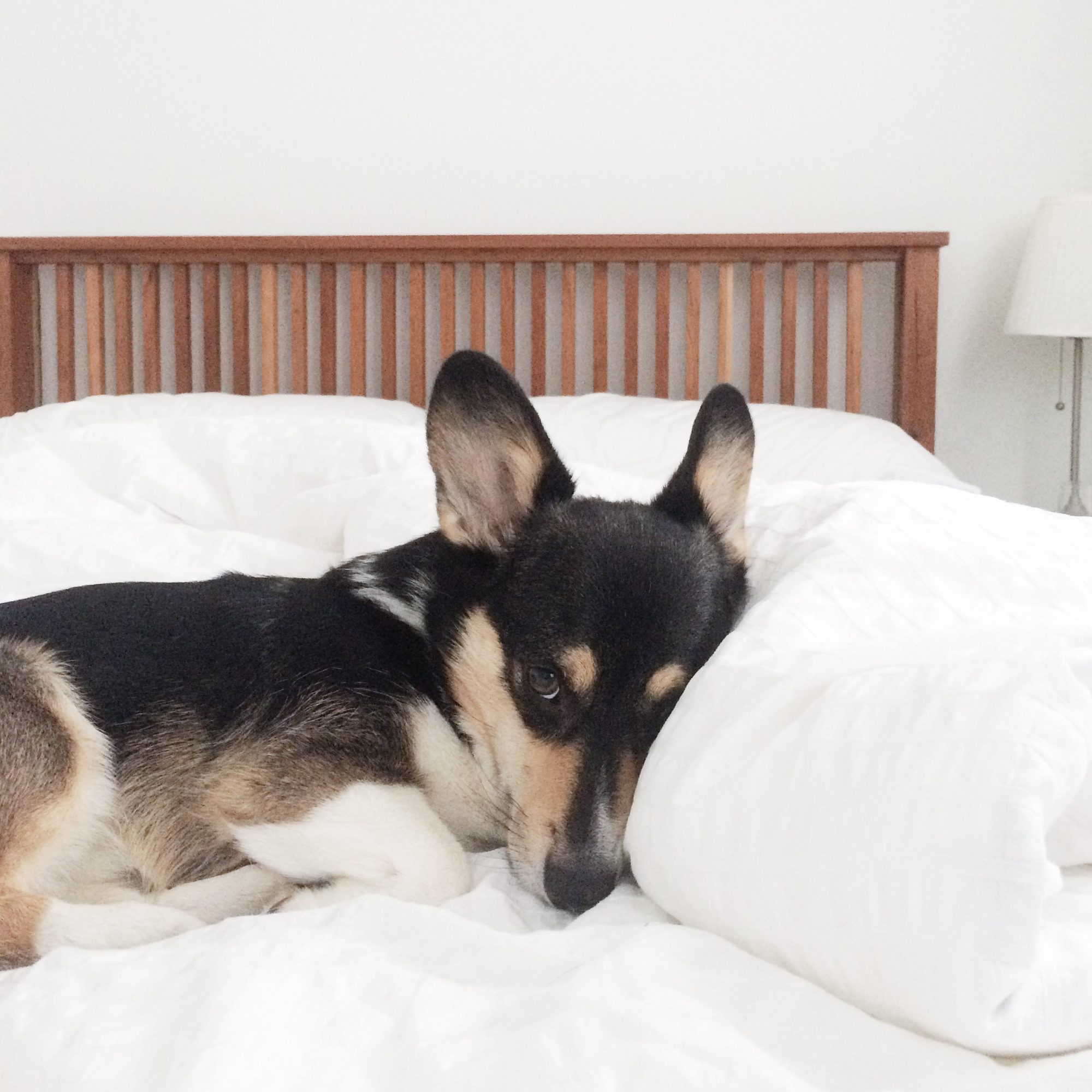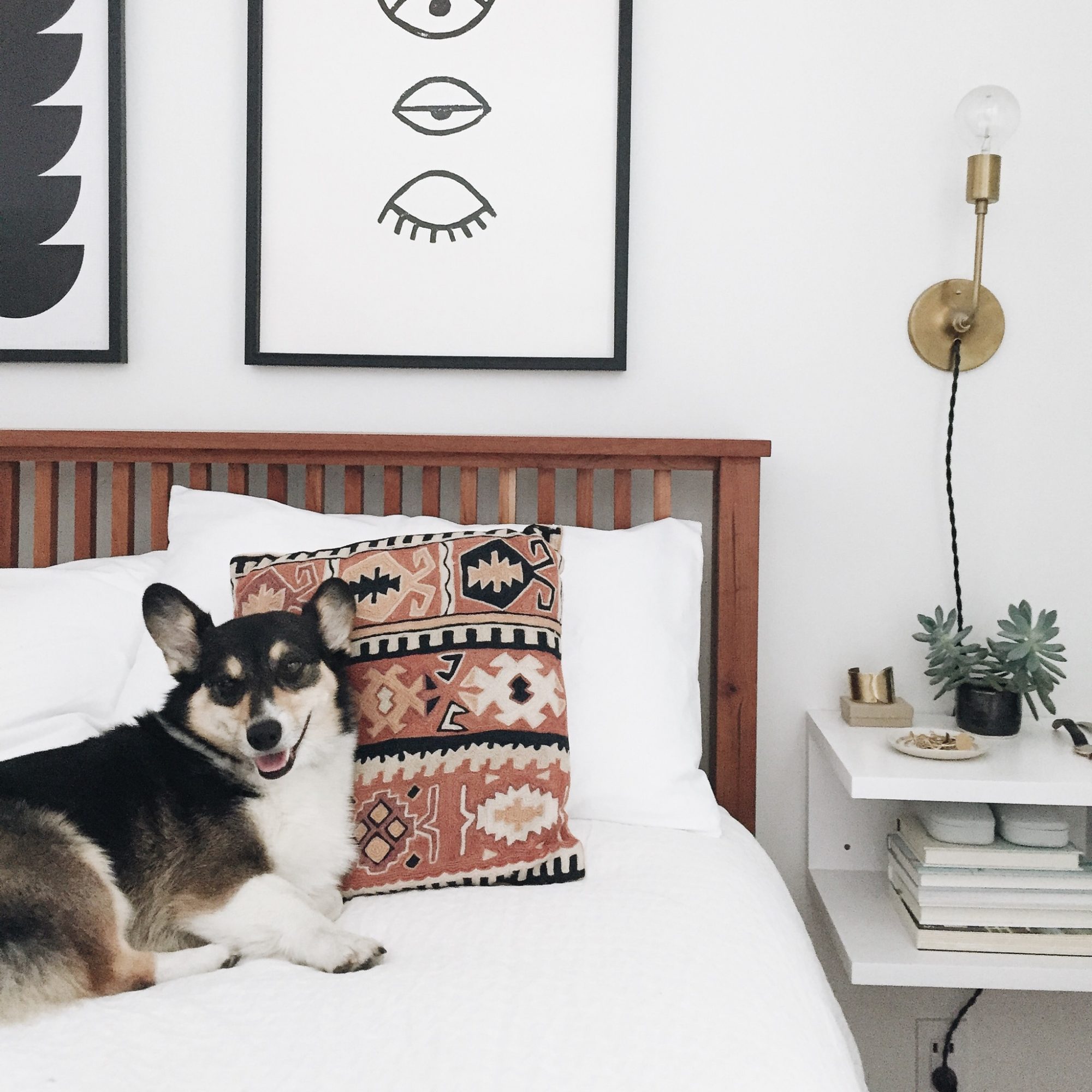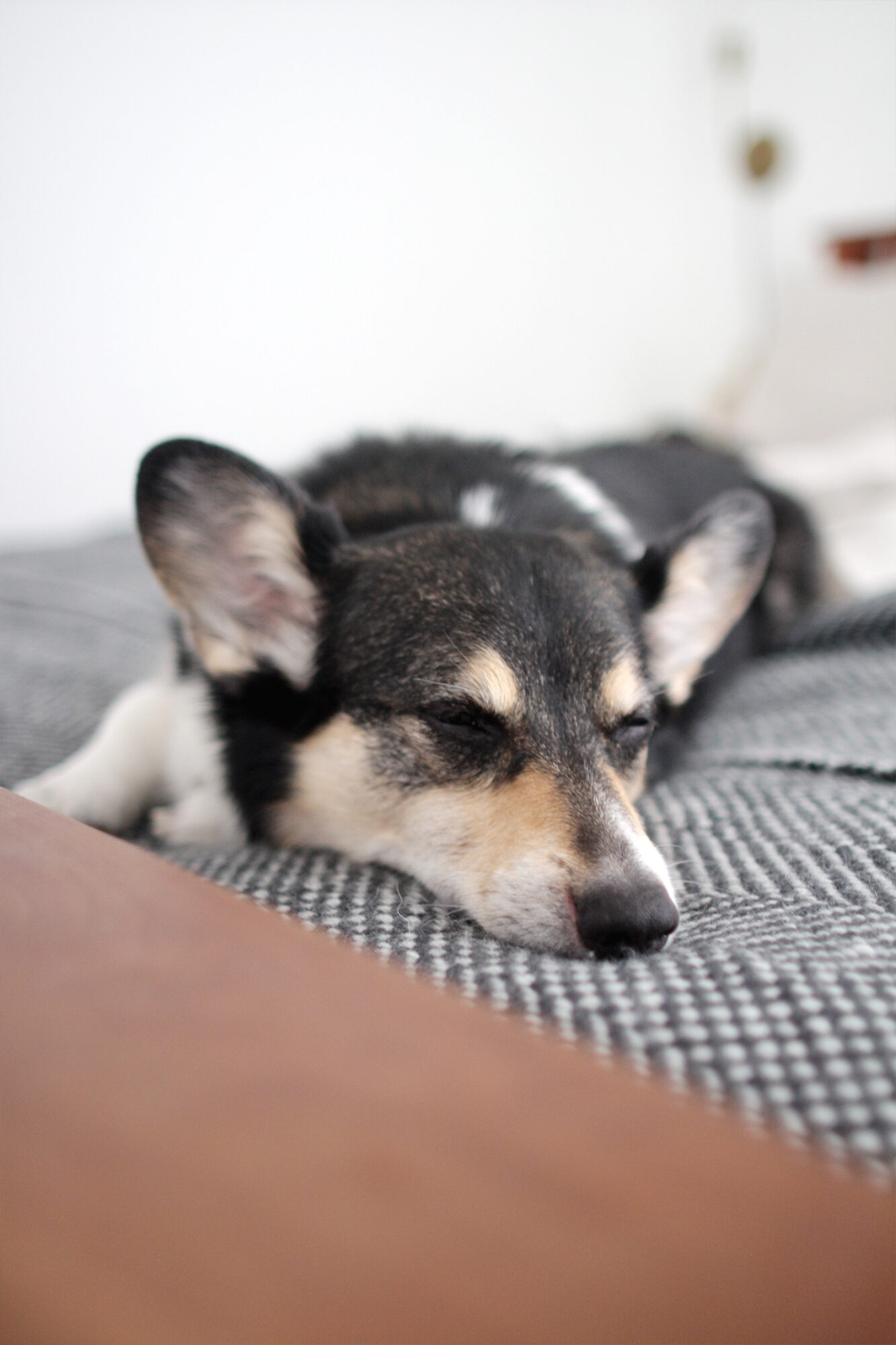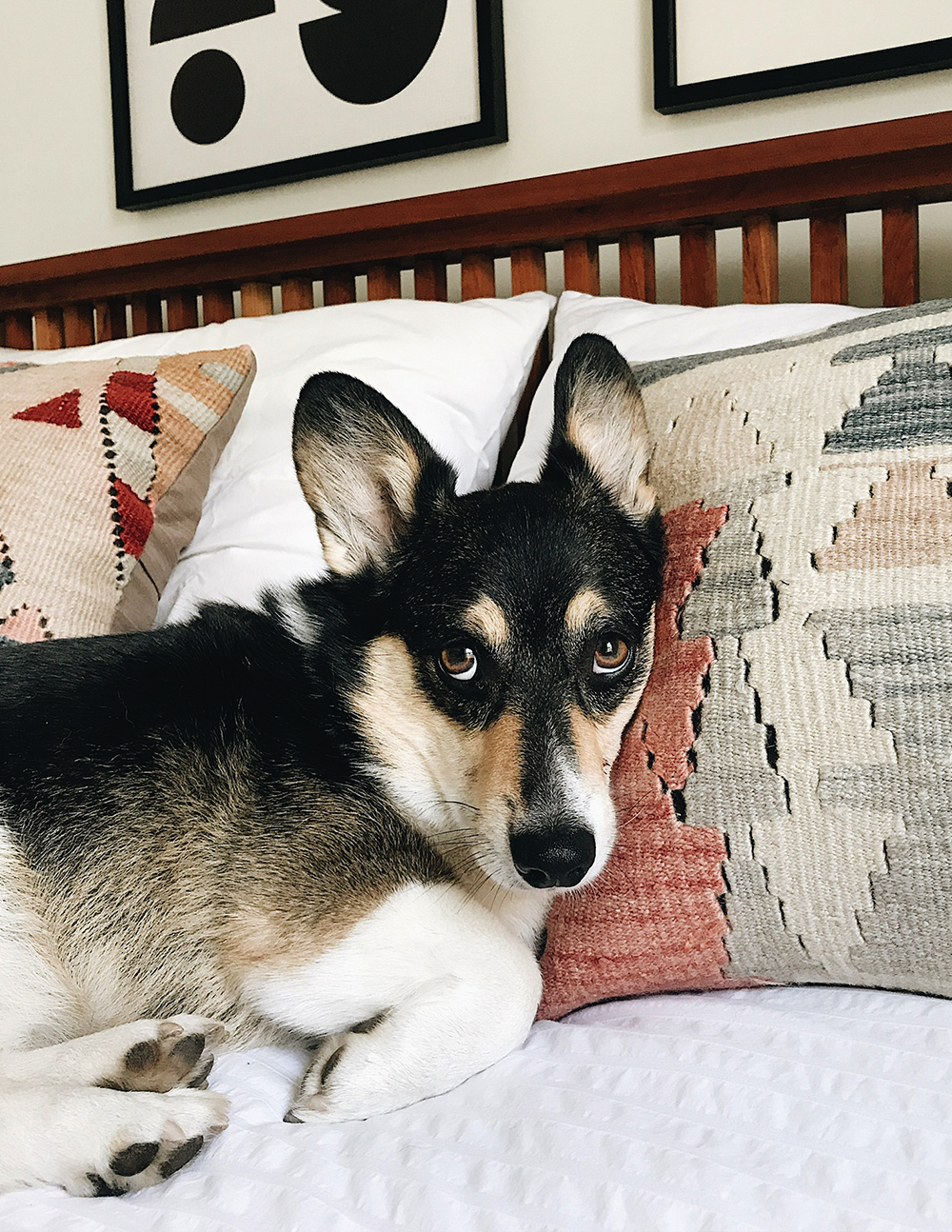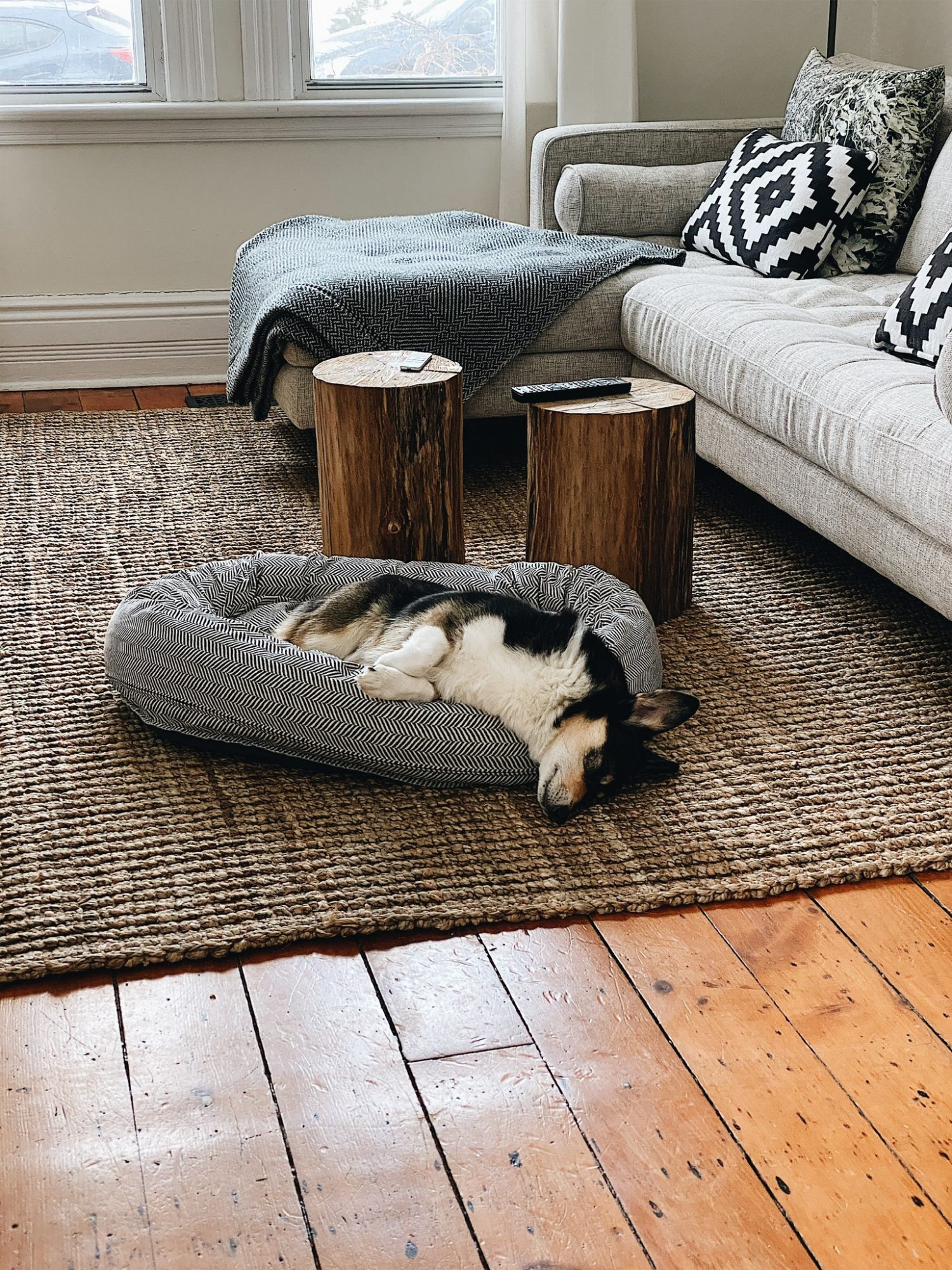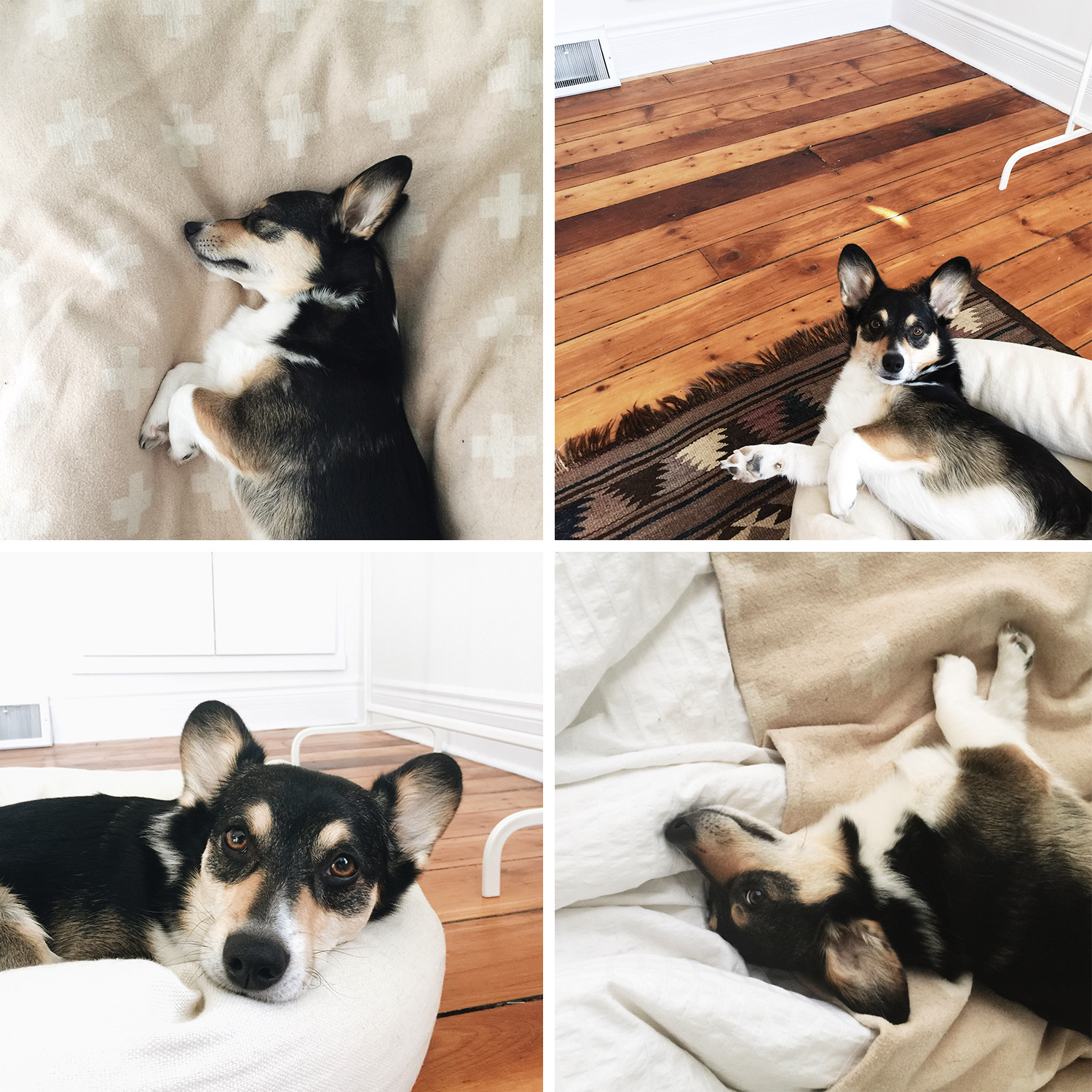 ---
DOBBY & HIS PA
Dobby worshipped his bestest friend in the world and loved getting into trouble with his Pa.
---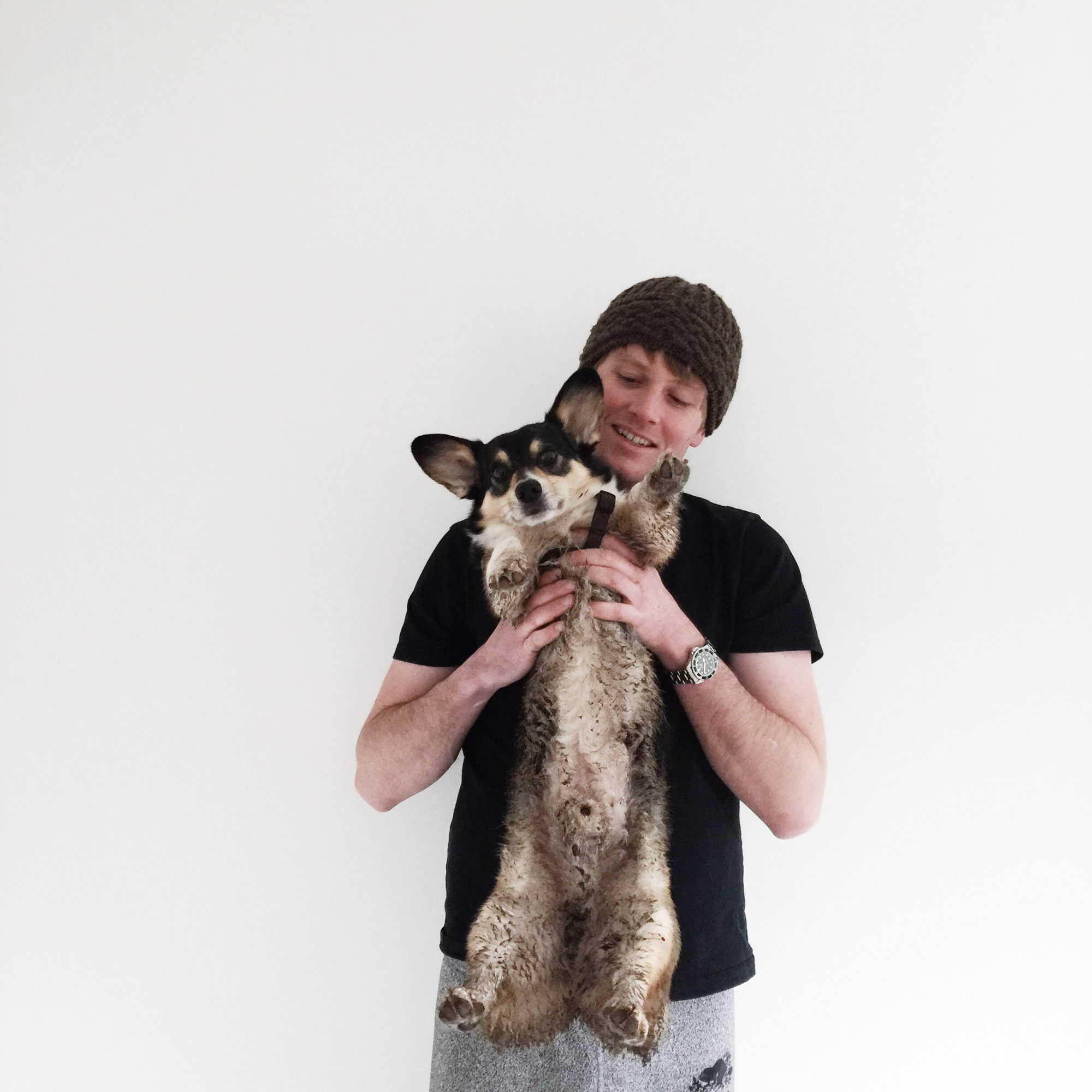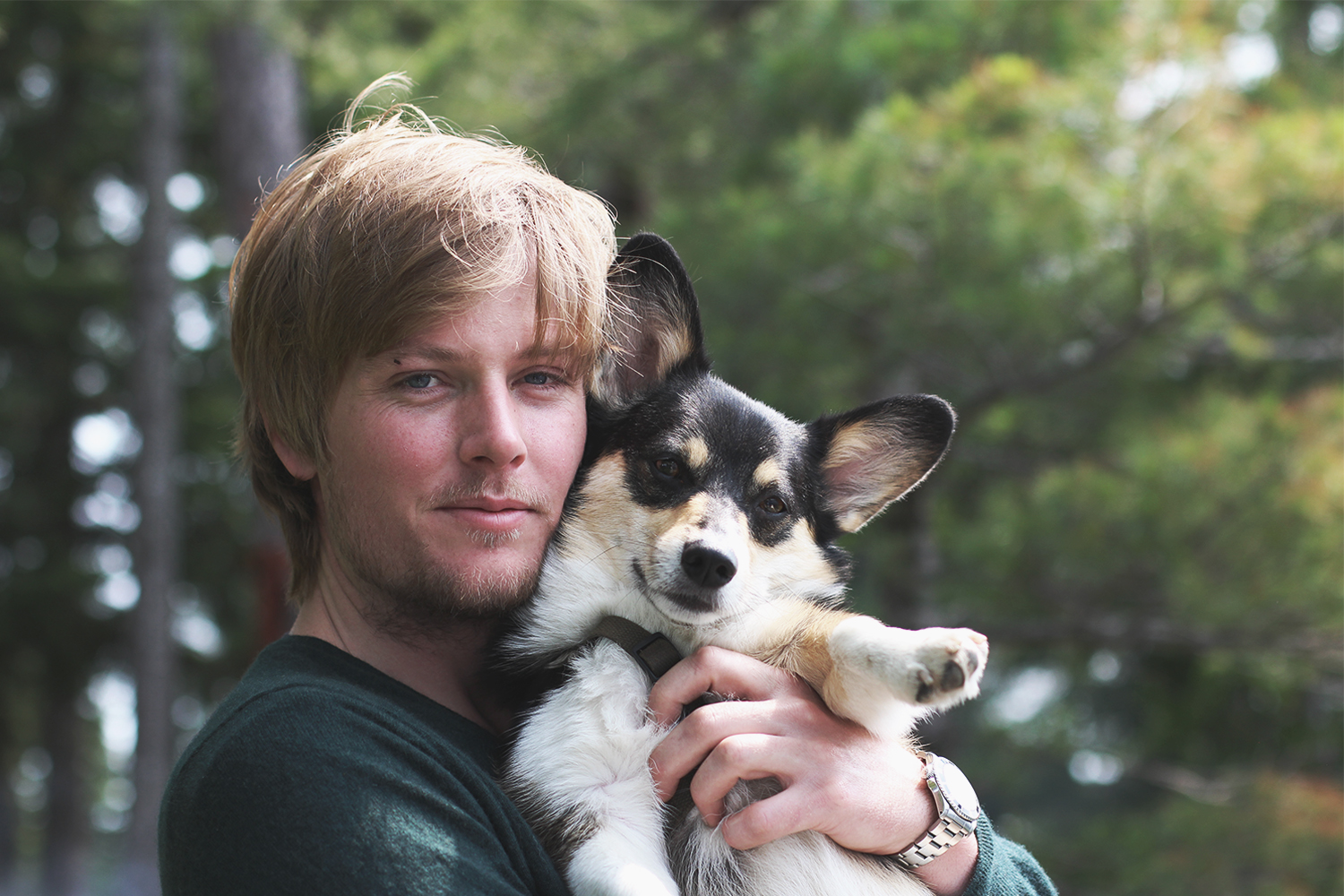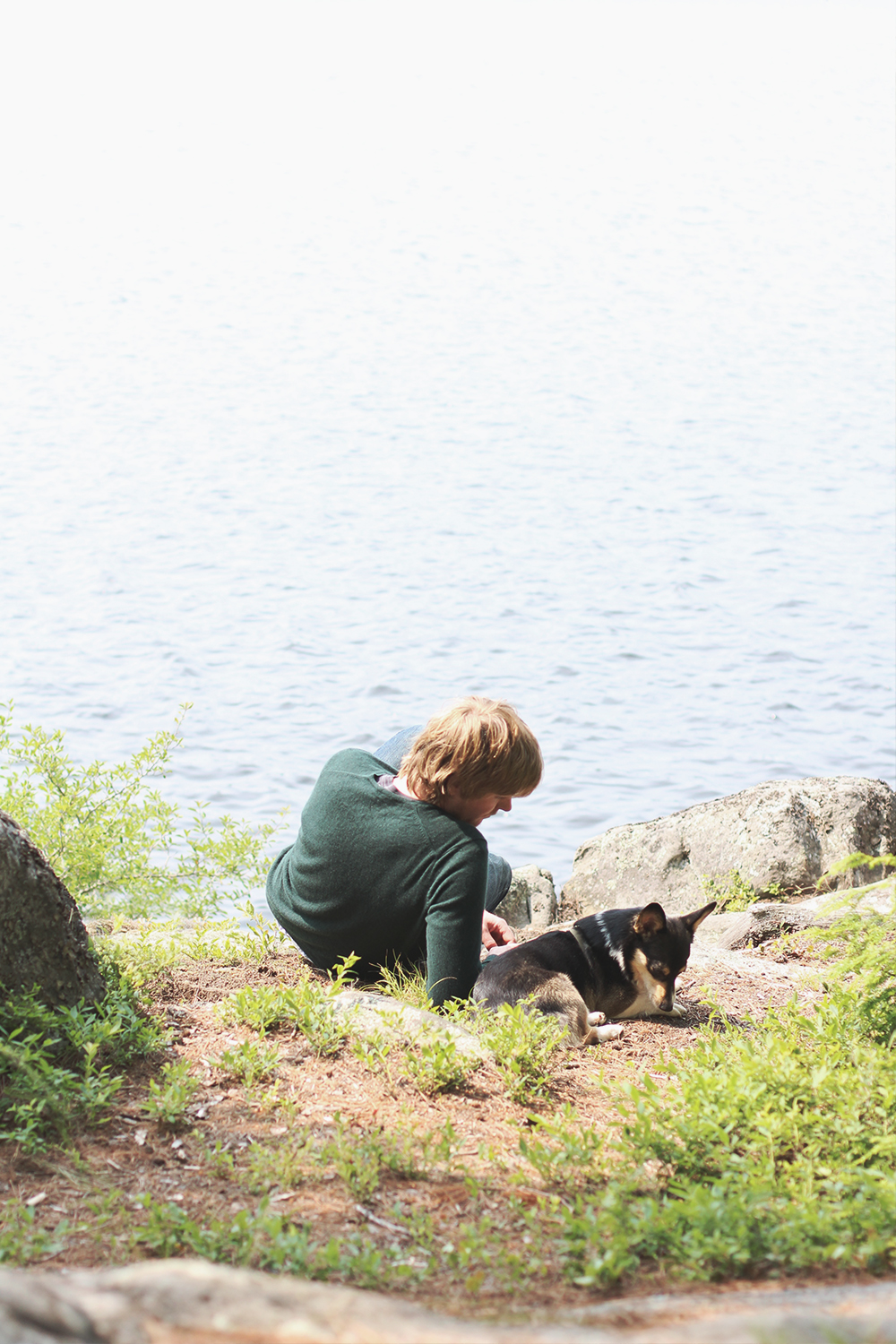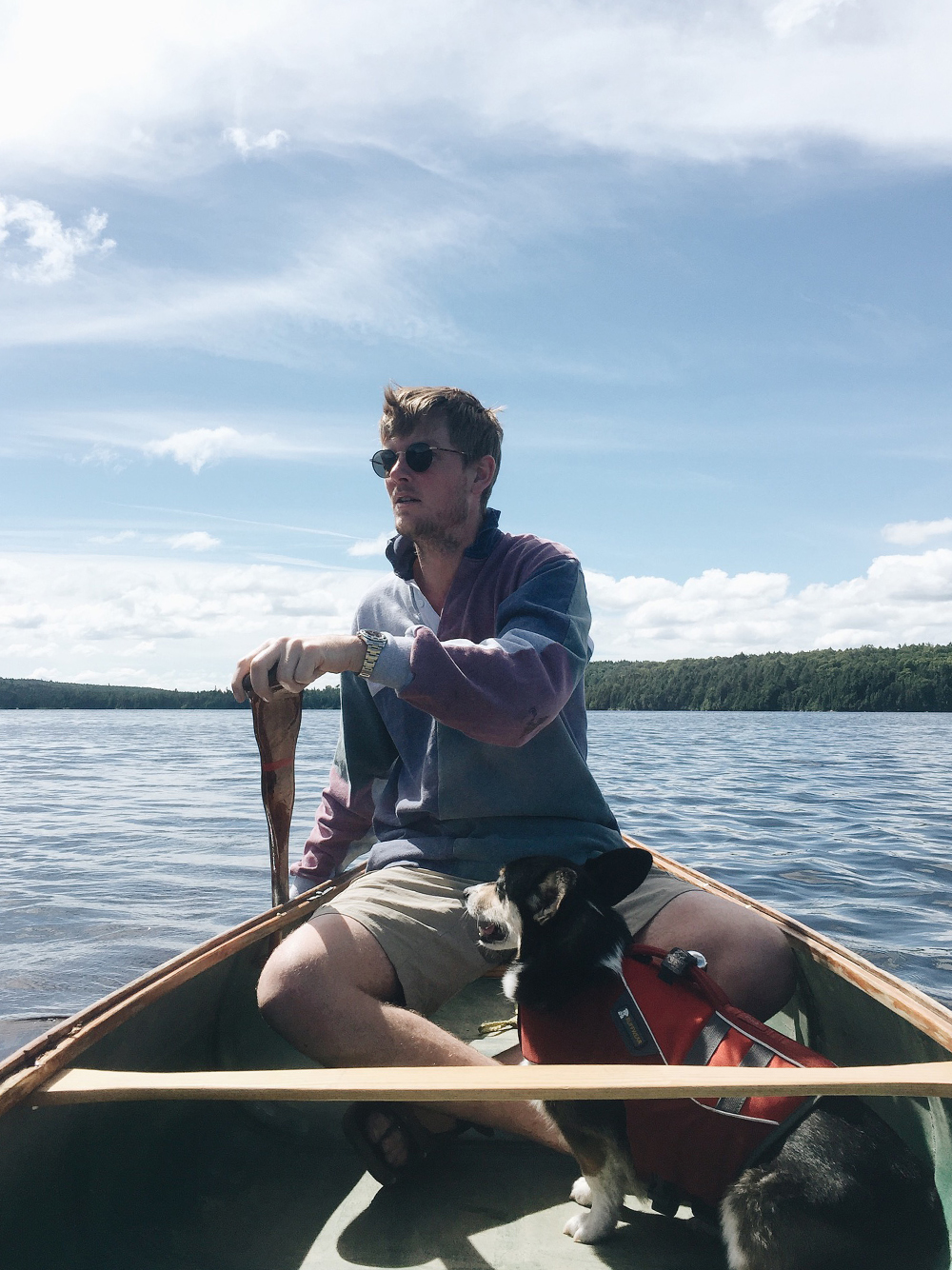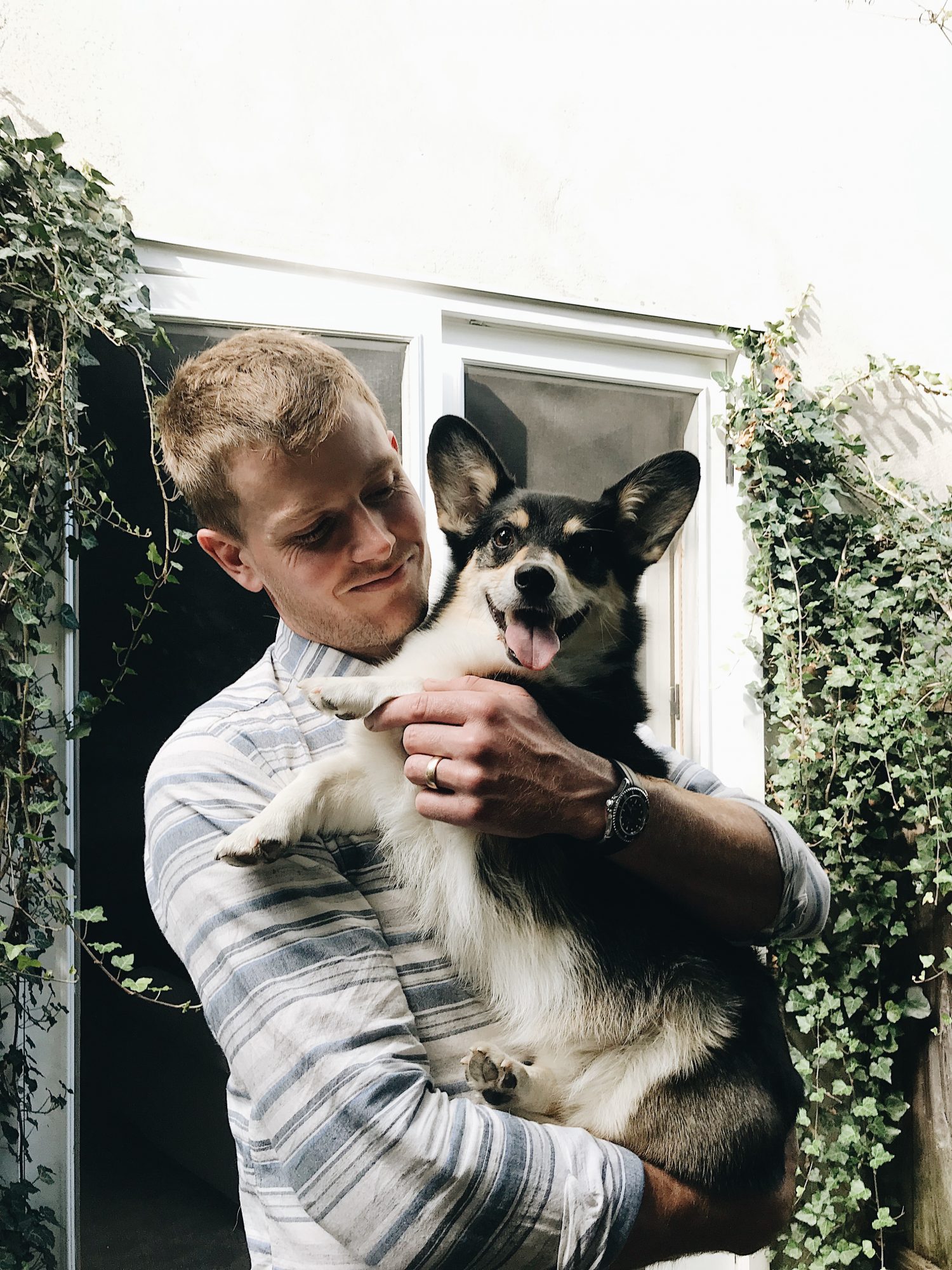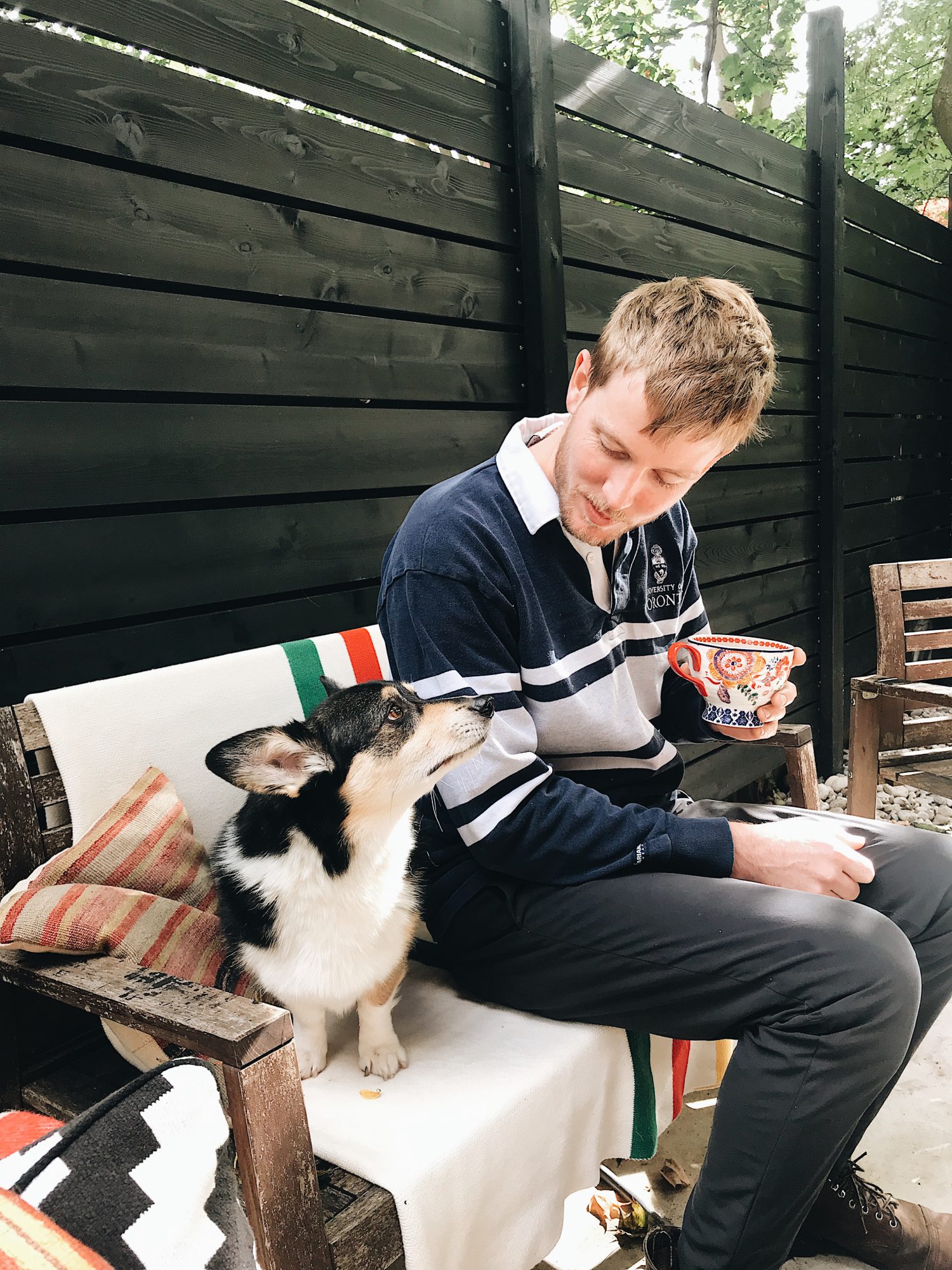 ---
DOBBY & FRIENDS
Dobby was very selective about the company he kept. He preferred four-legged folks of a shorter stature and those who showed immediate respect. Once he'd decided you were trustworthy though, you had a friend for life.
---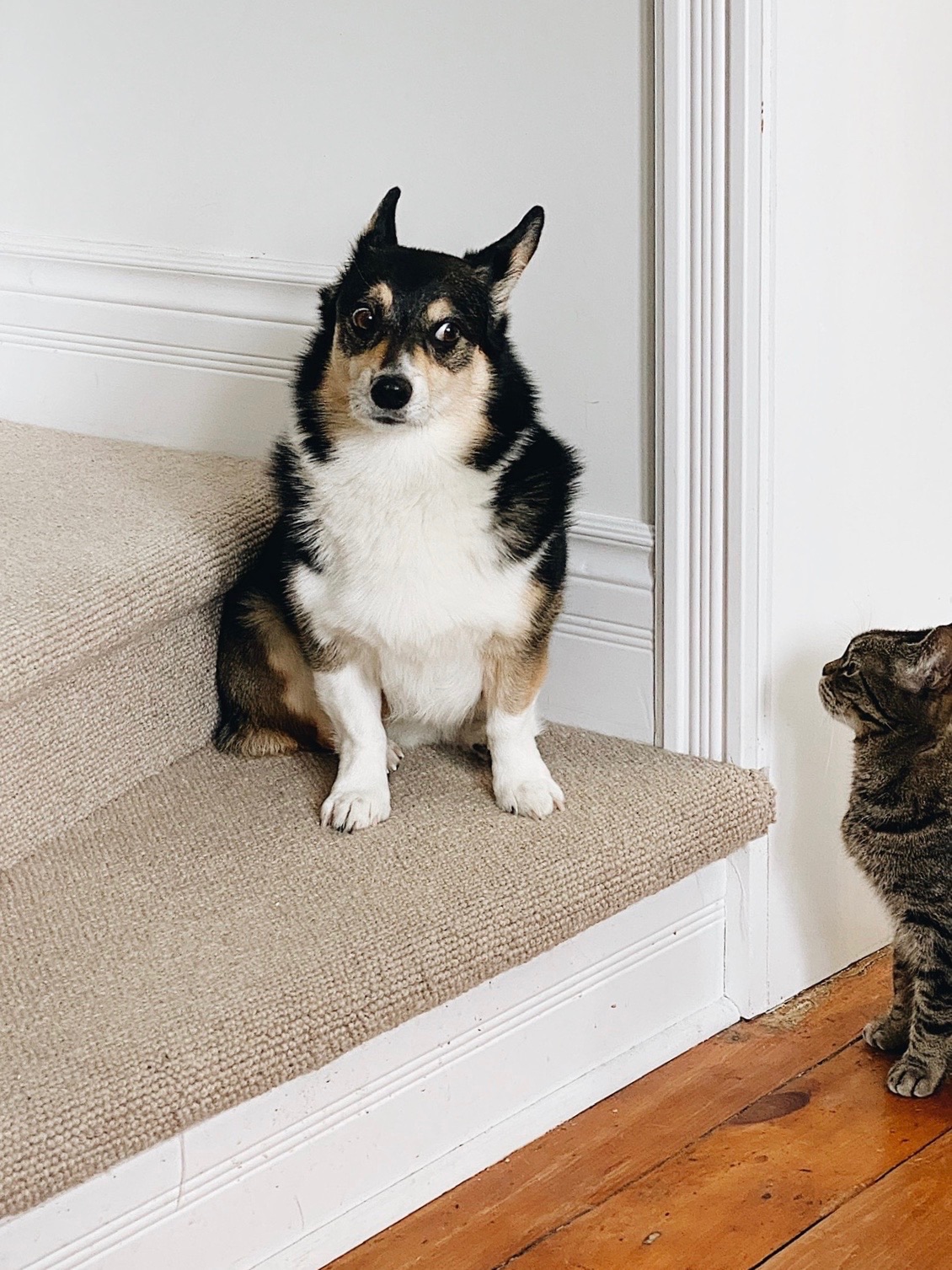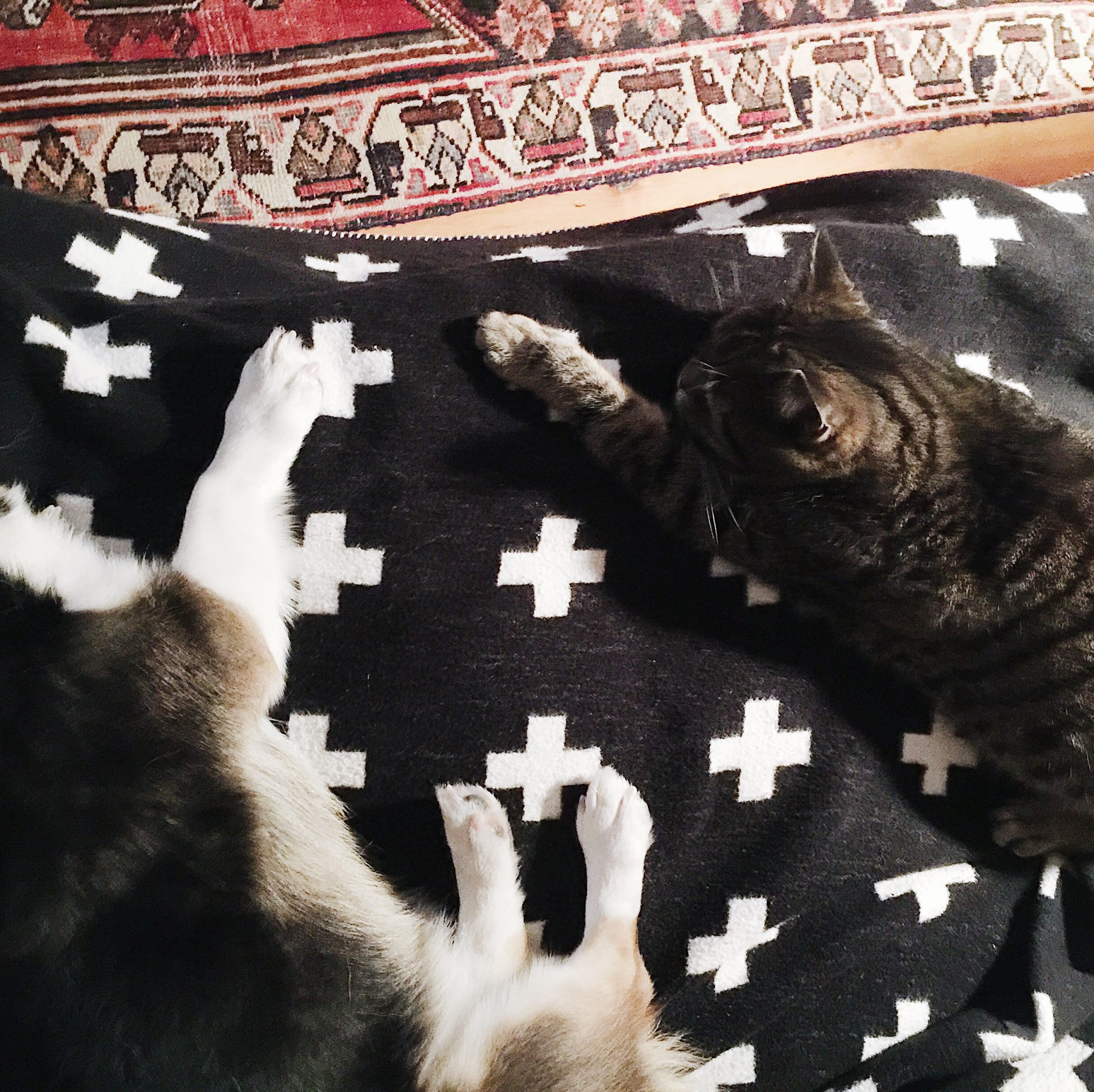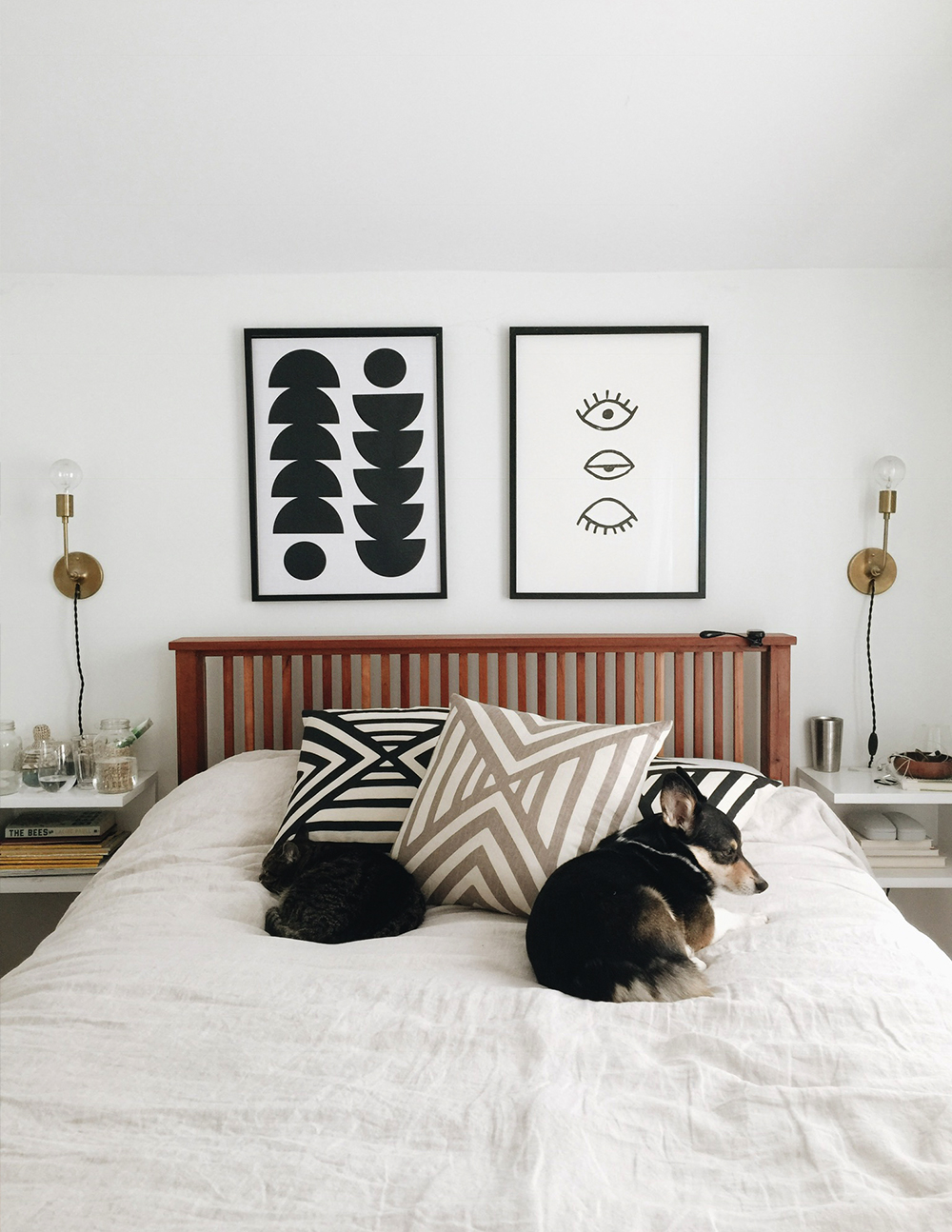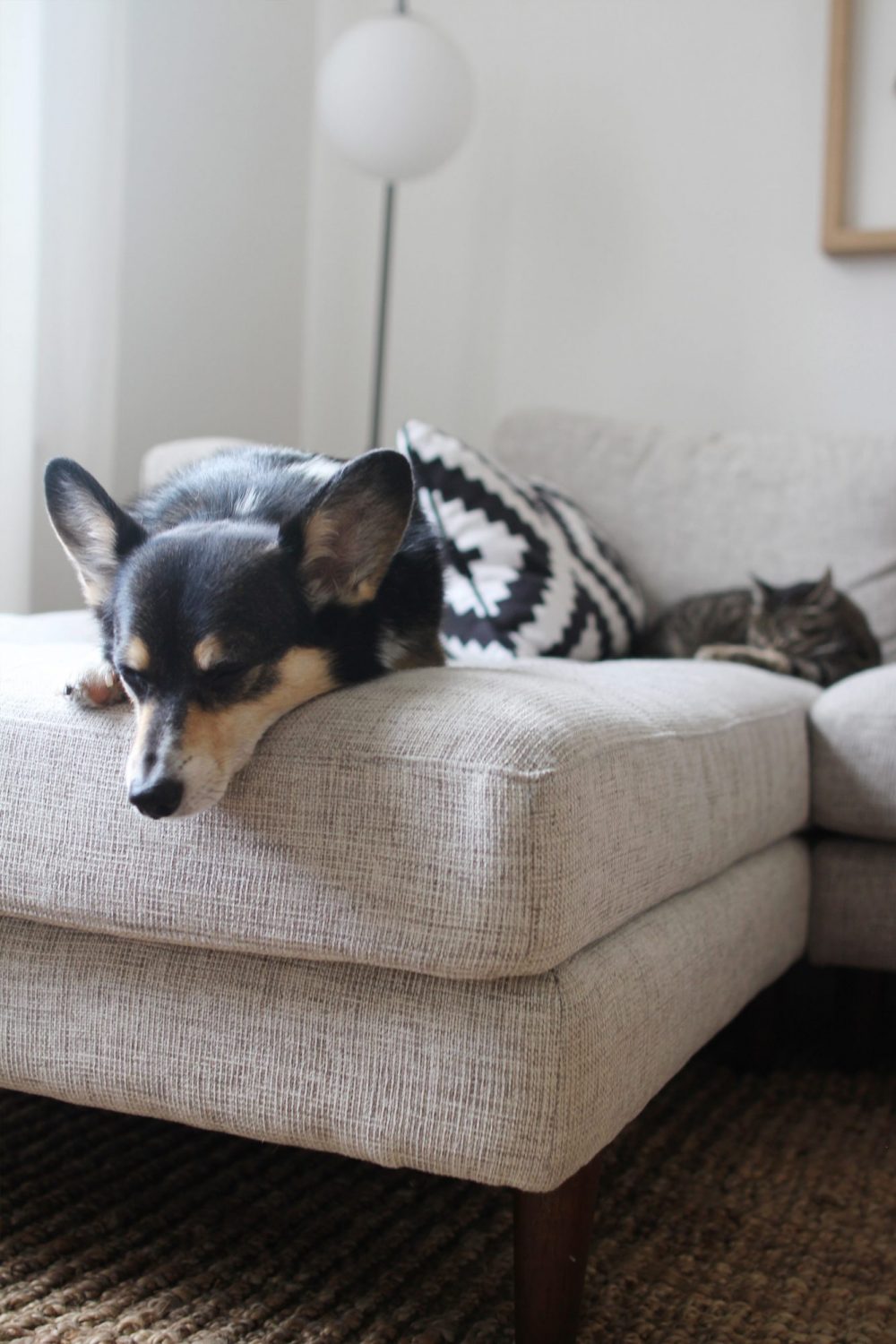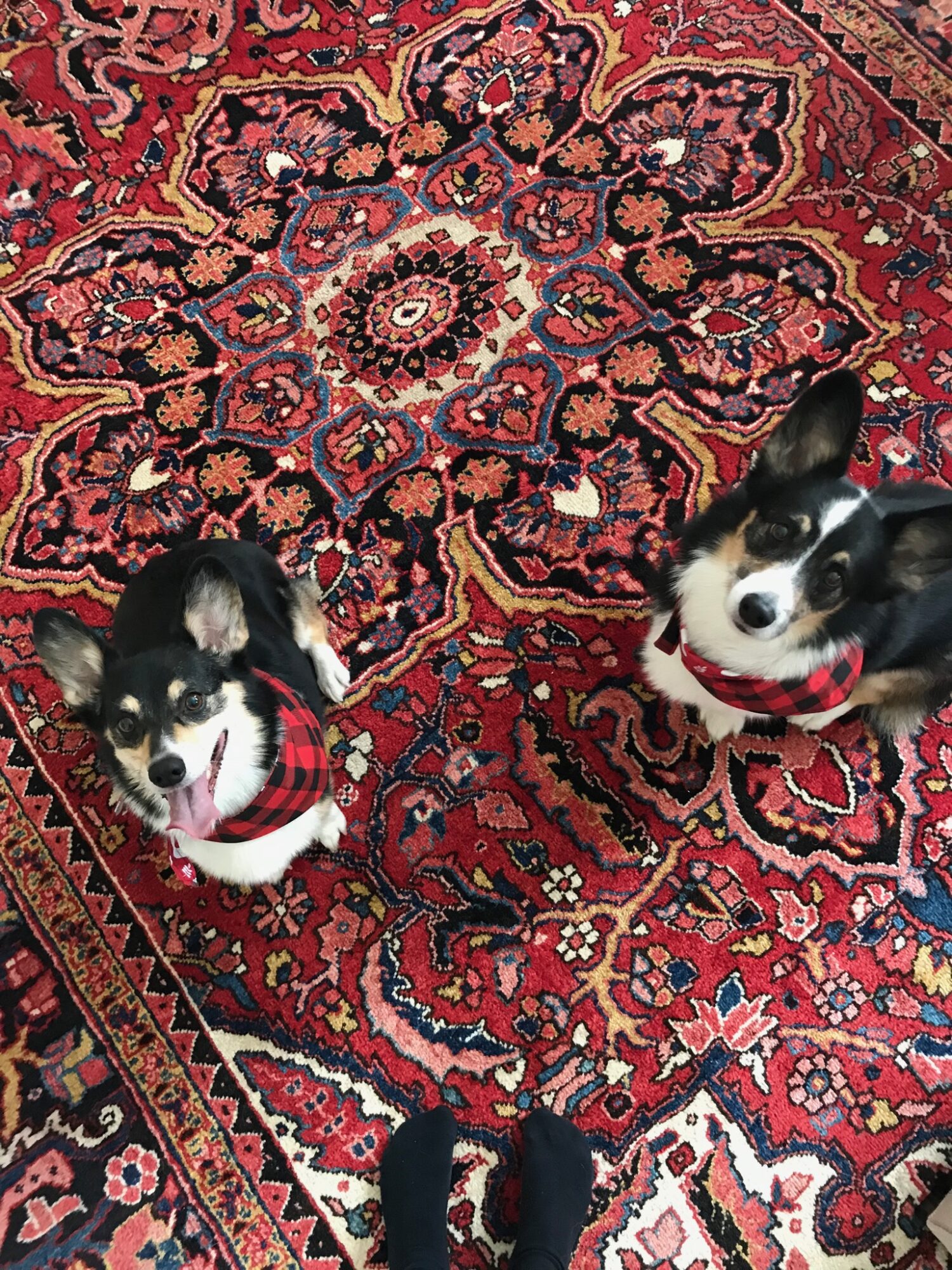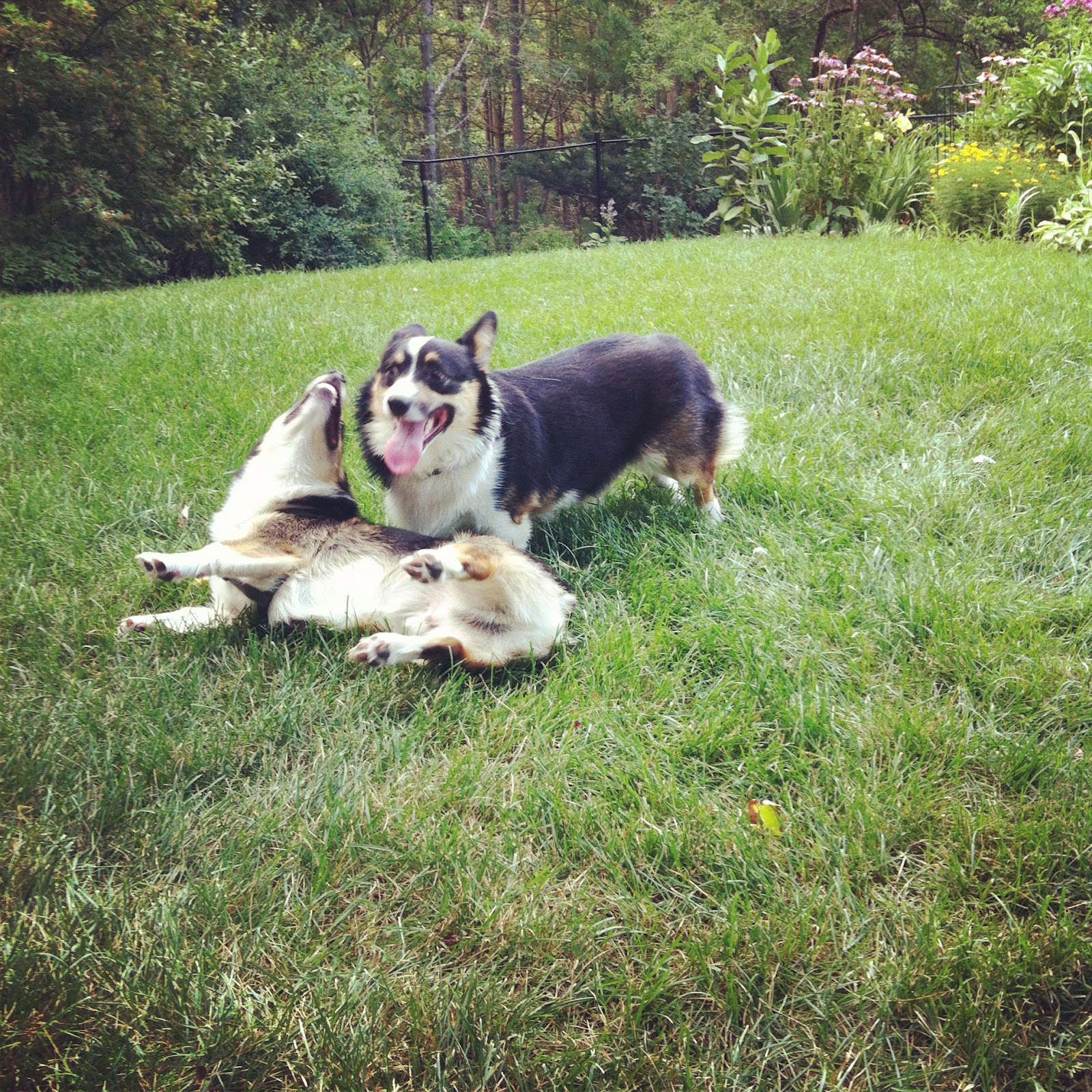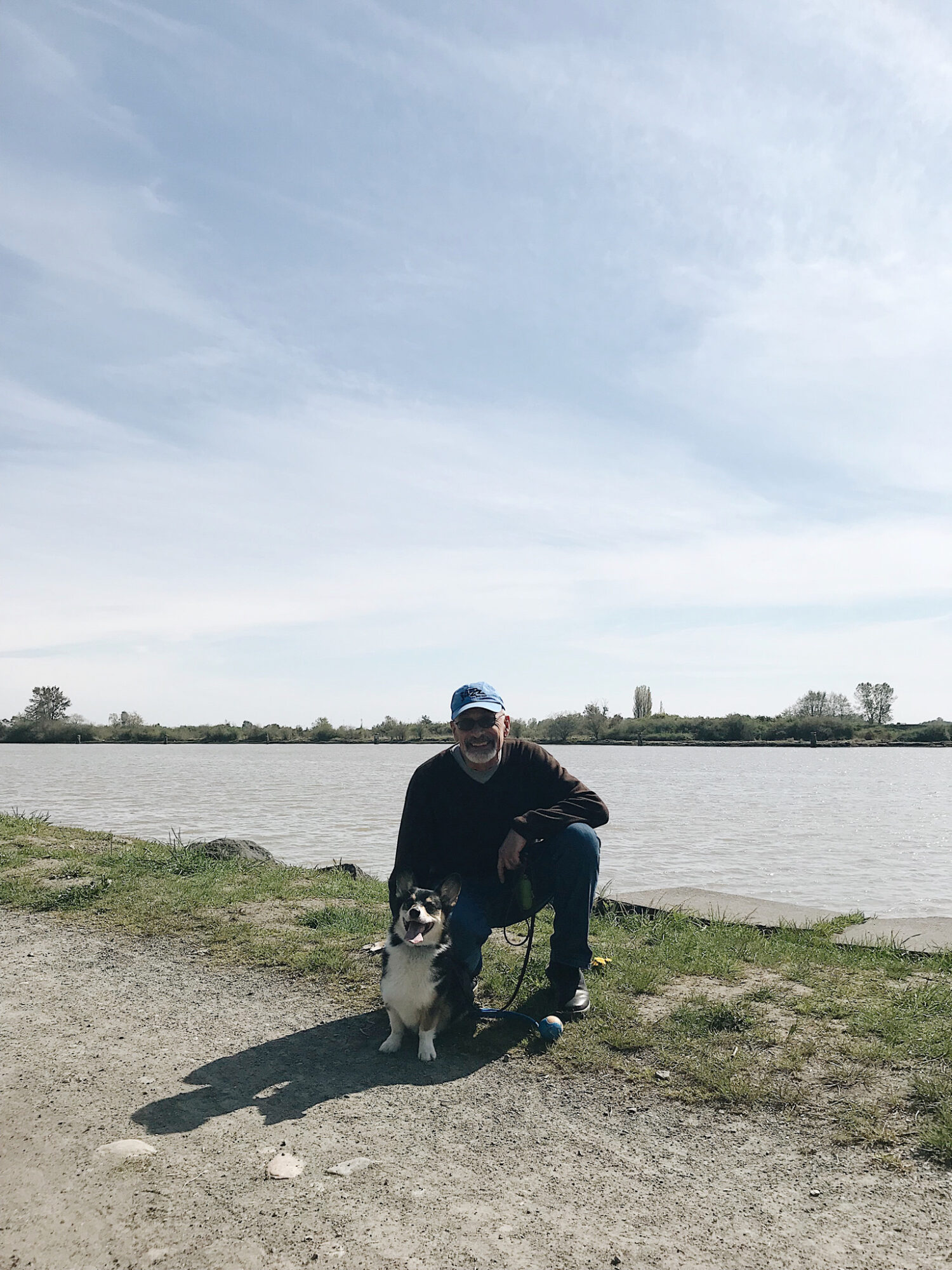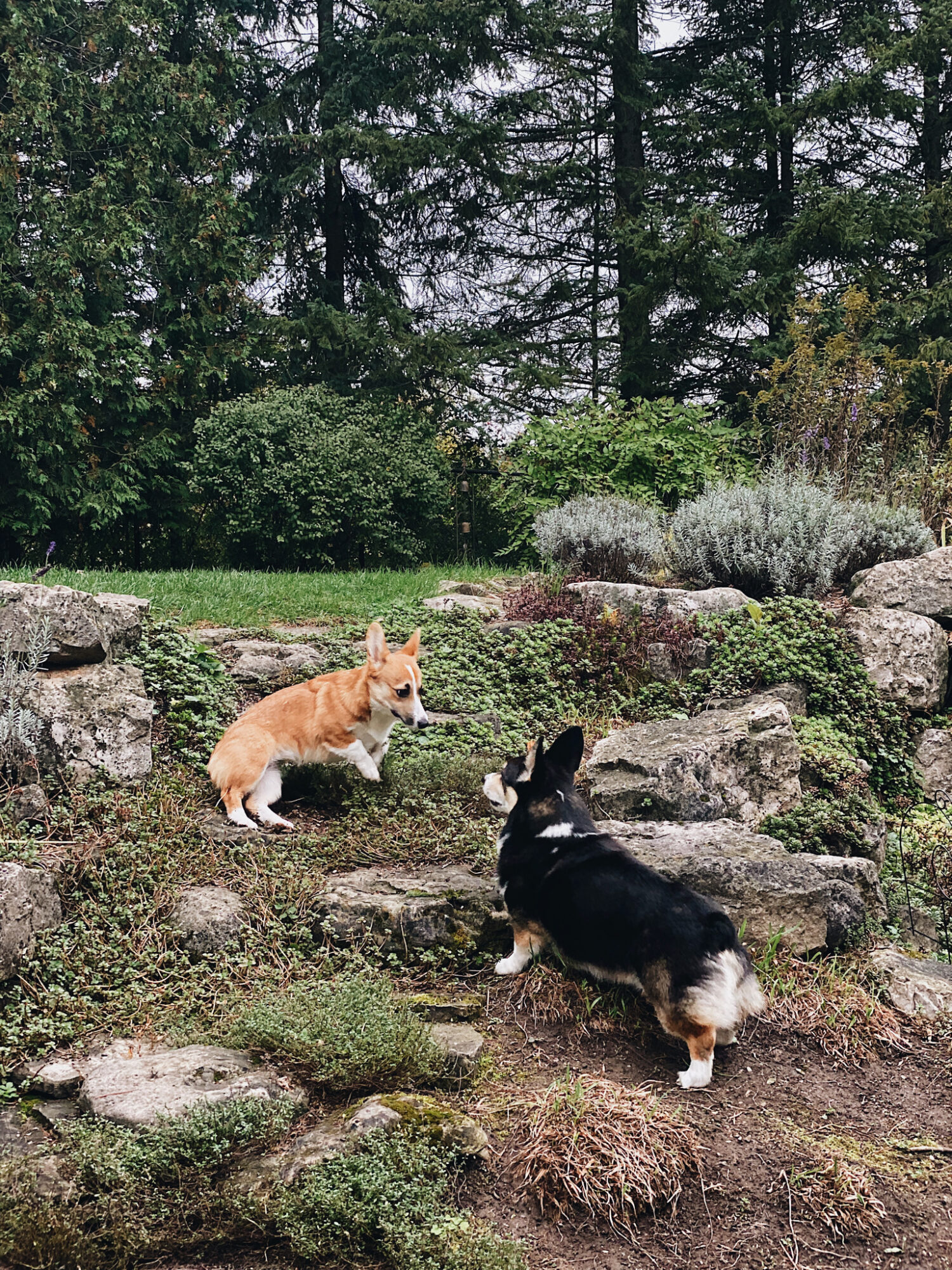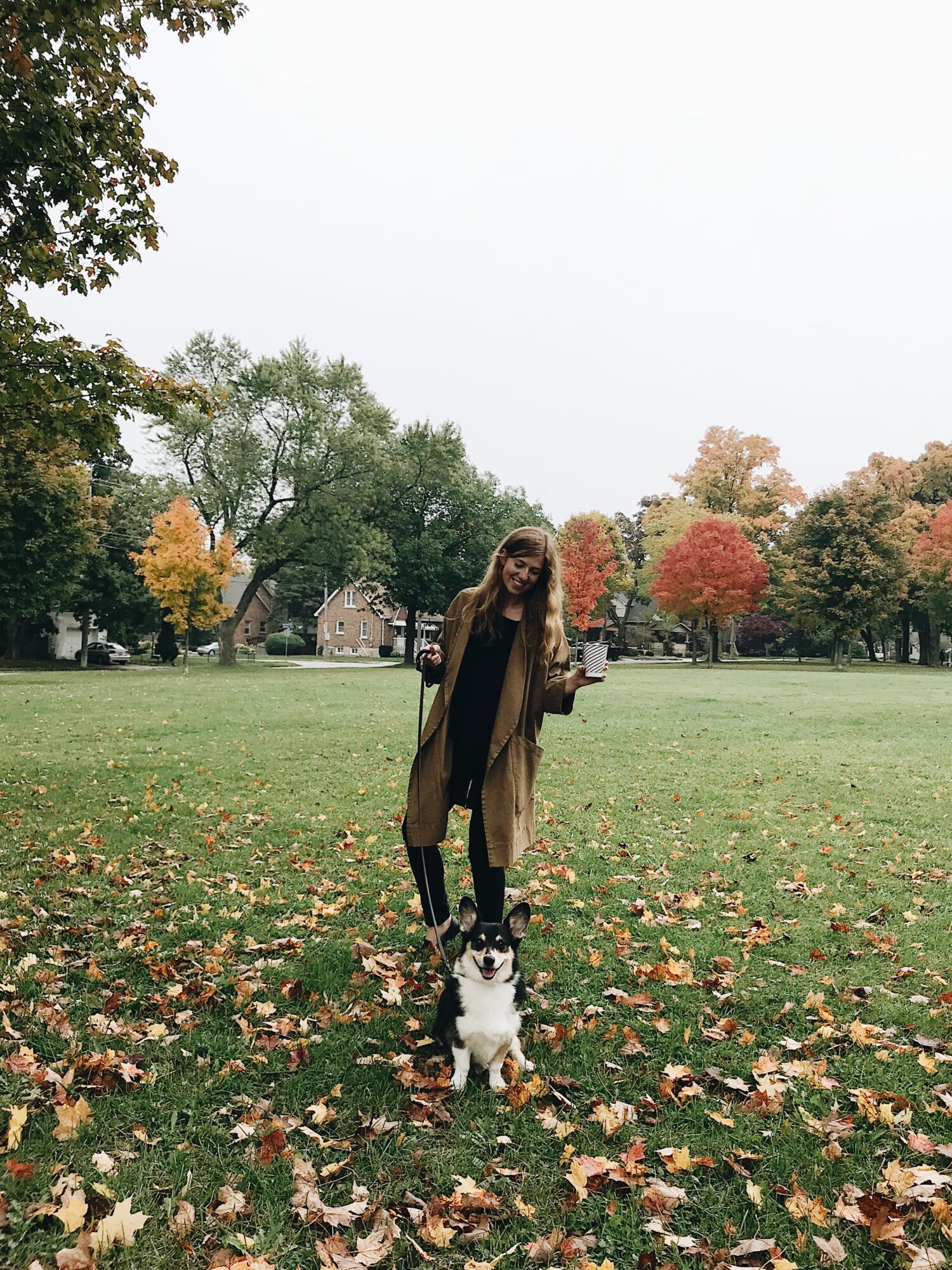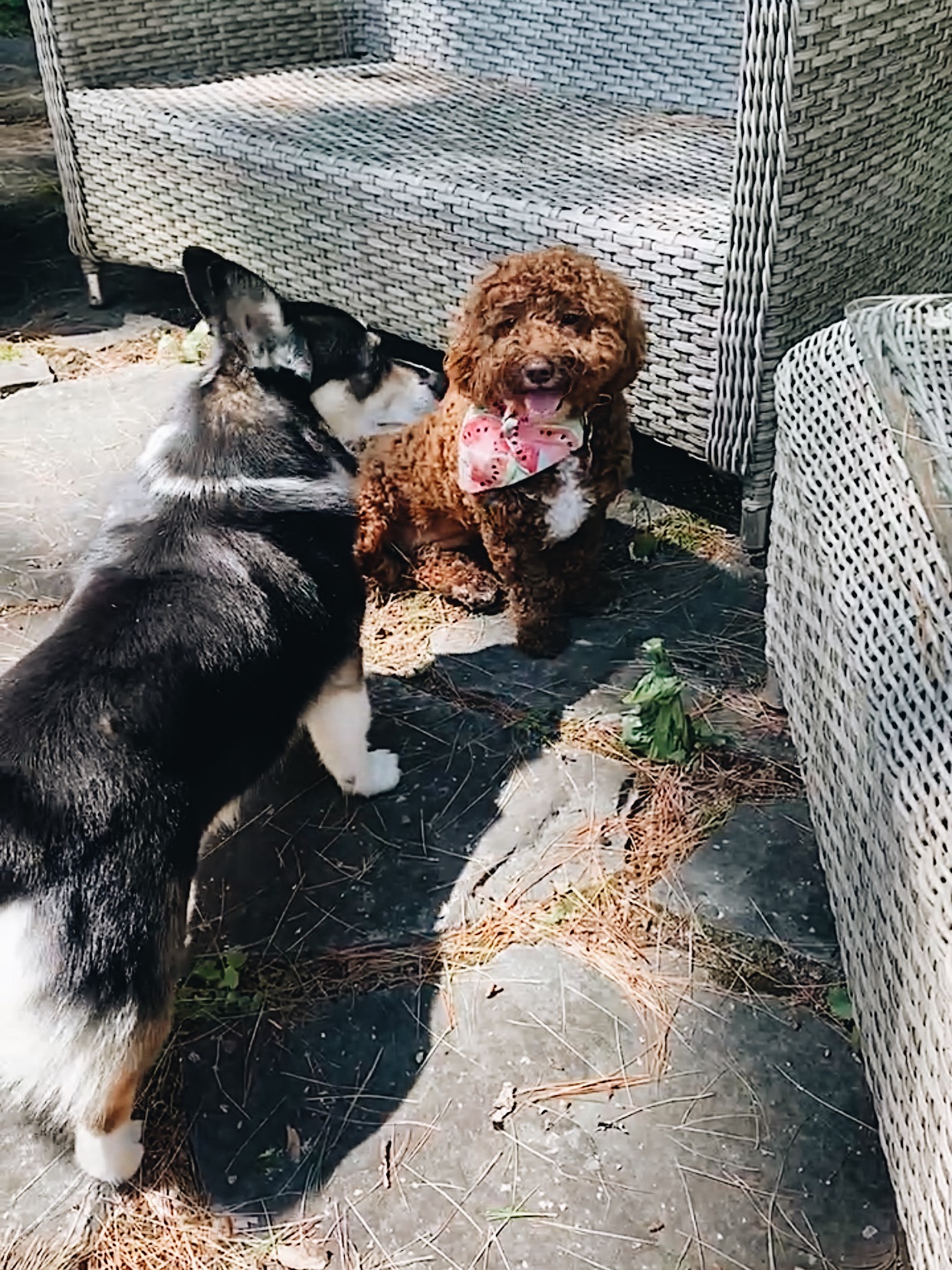 ---
DOBBY & HIS MA
For 10 years, Dobby and I were constant companions. Our daily routine was perfected and every moment of our time together was treasured. What a special privilege it was to spend my days with him. I'm so grateful to have had him in my life.
---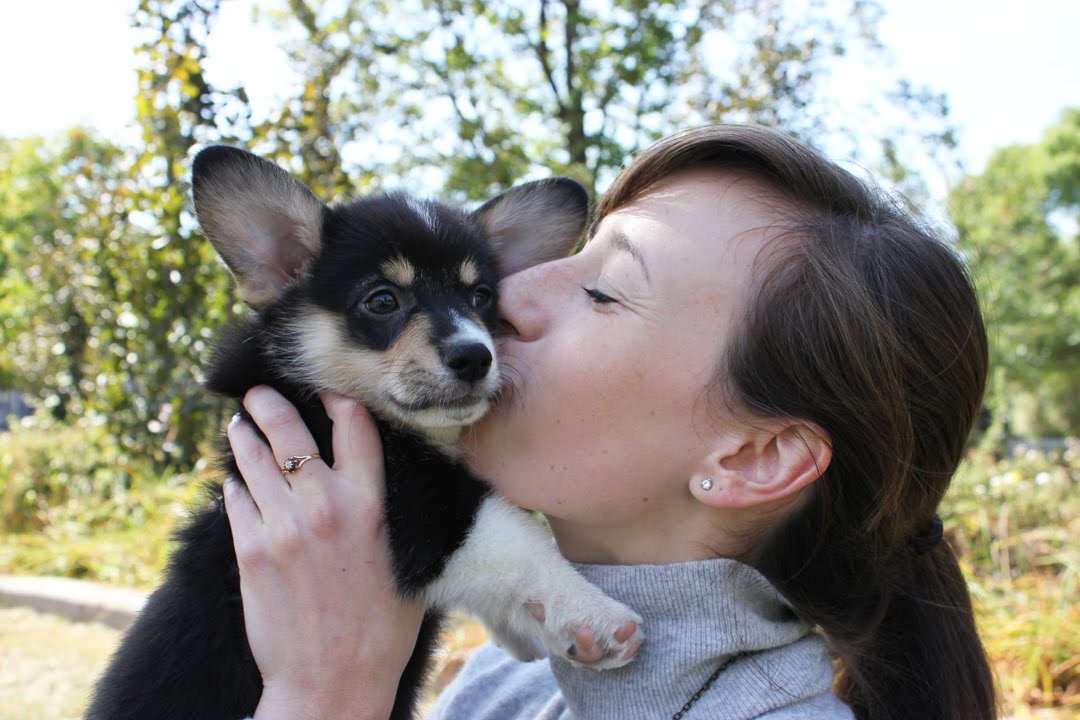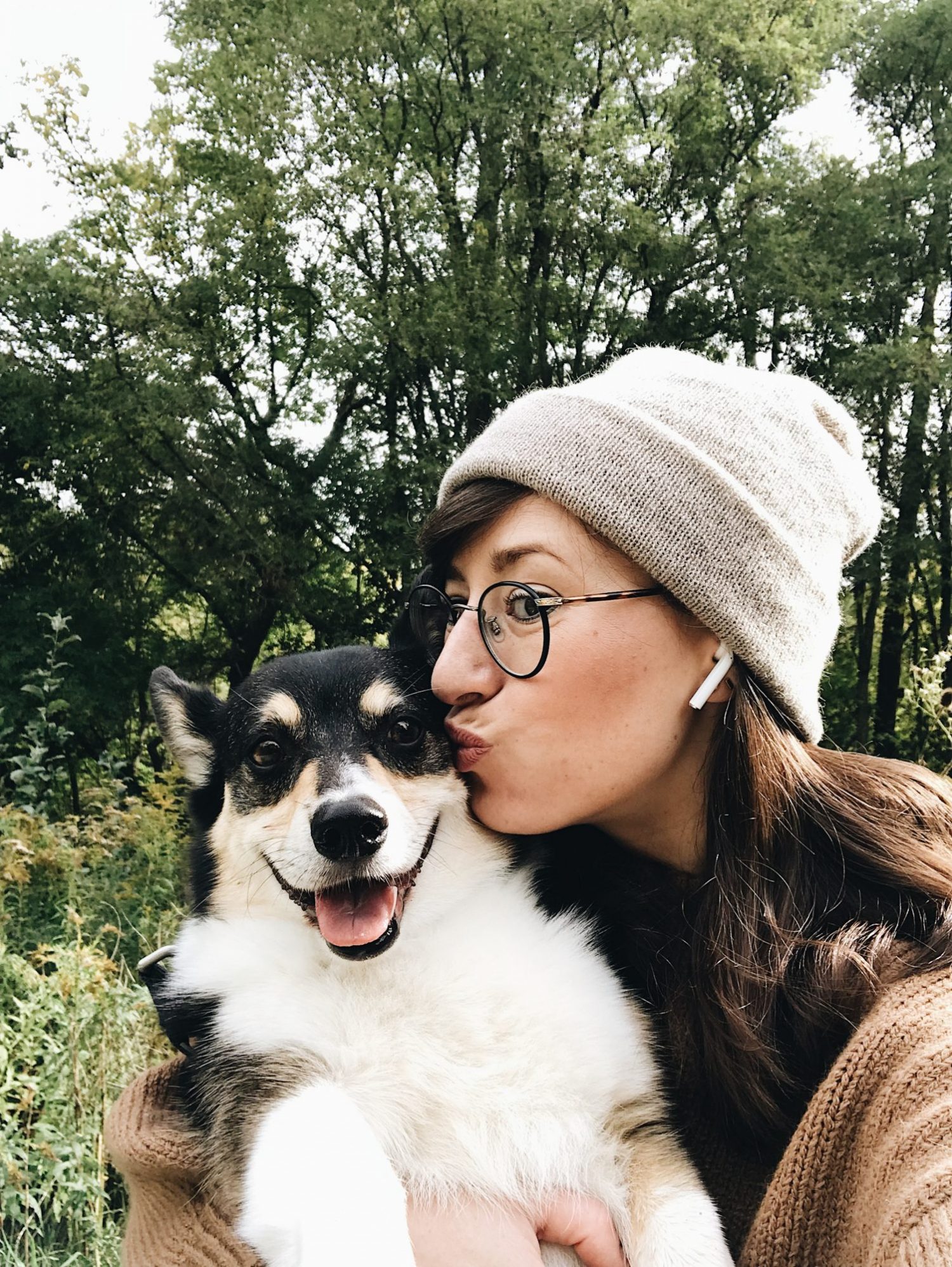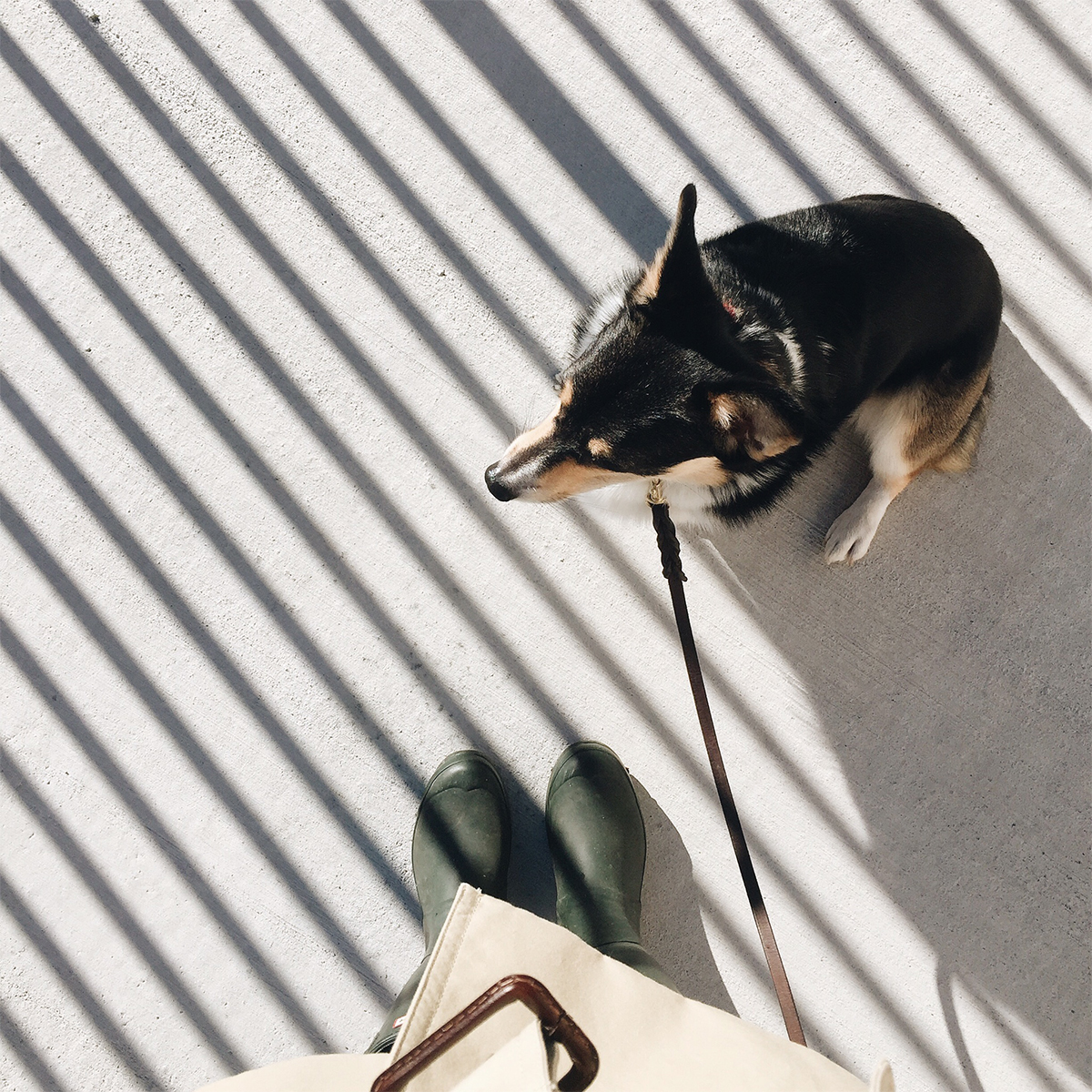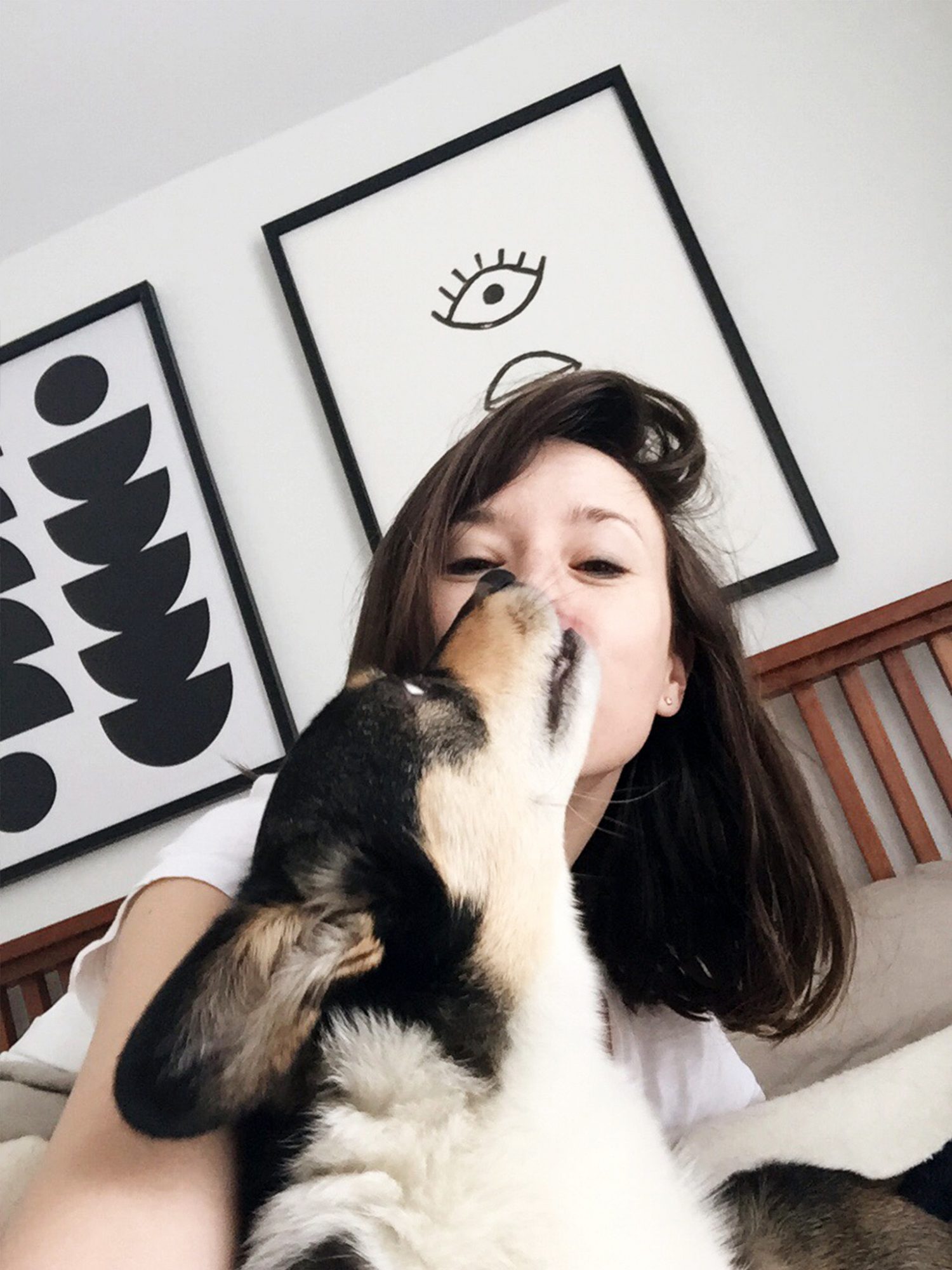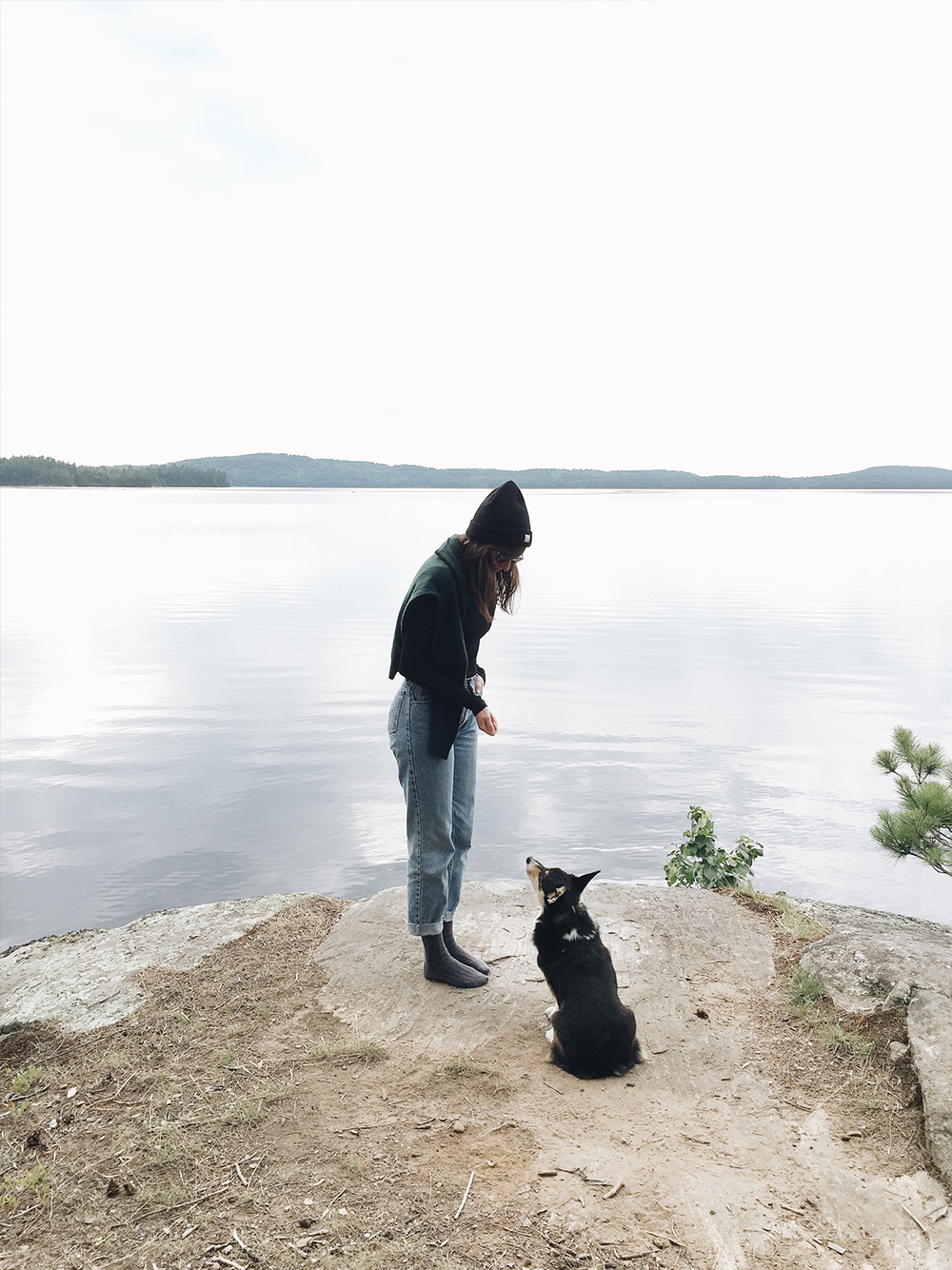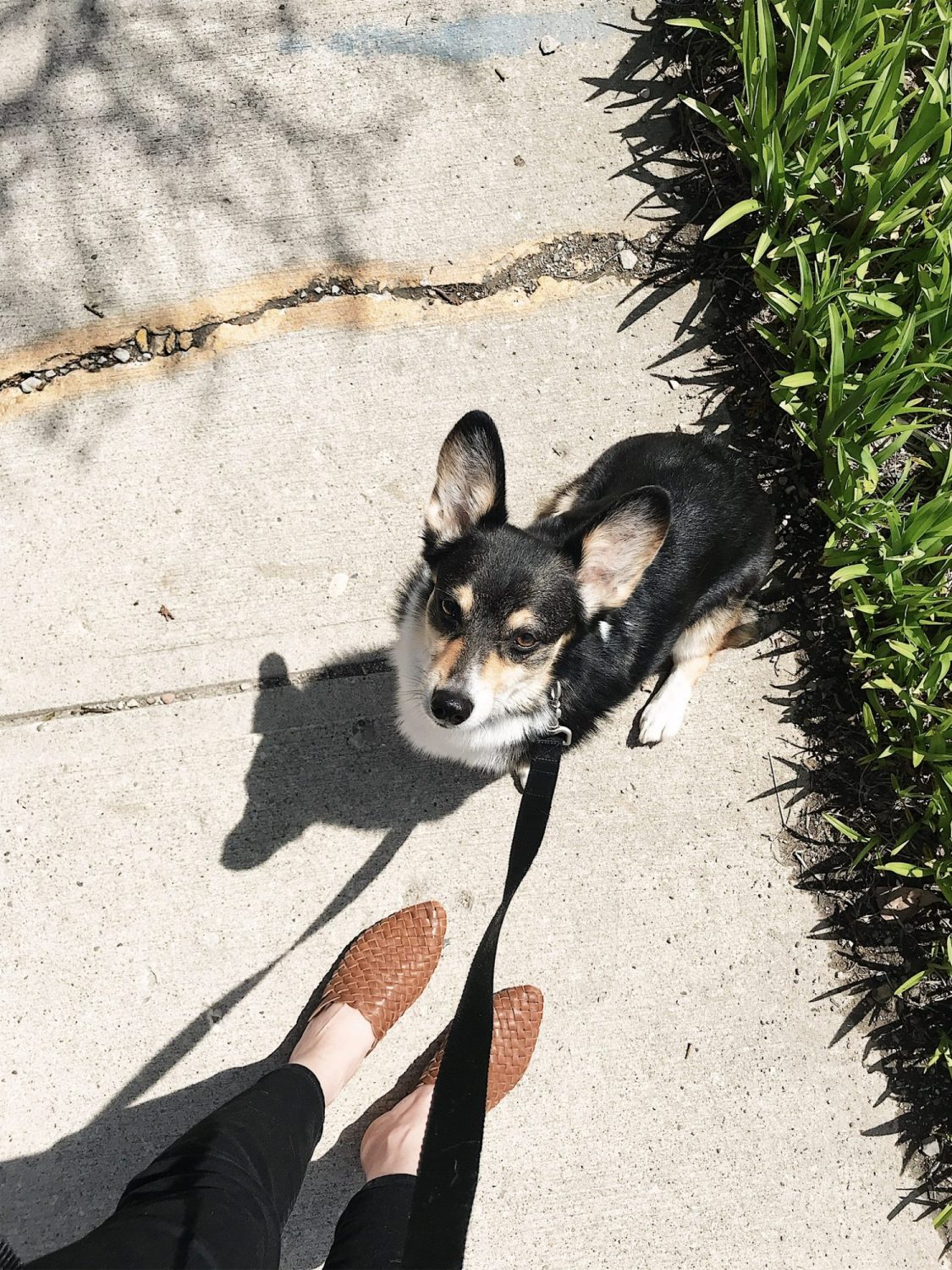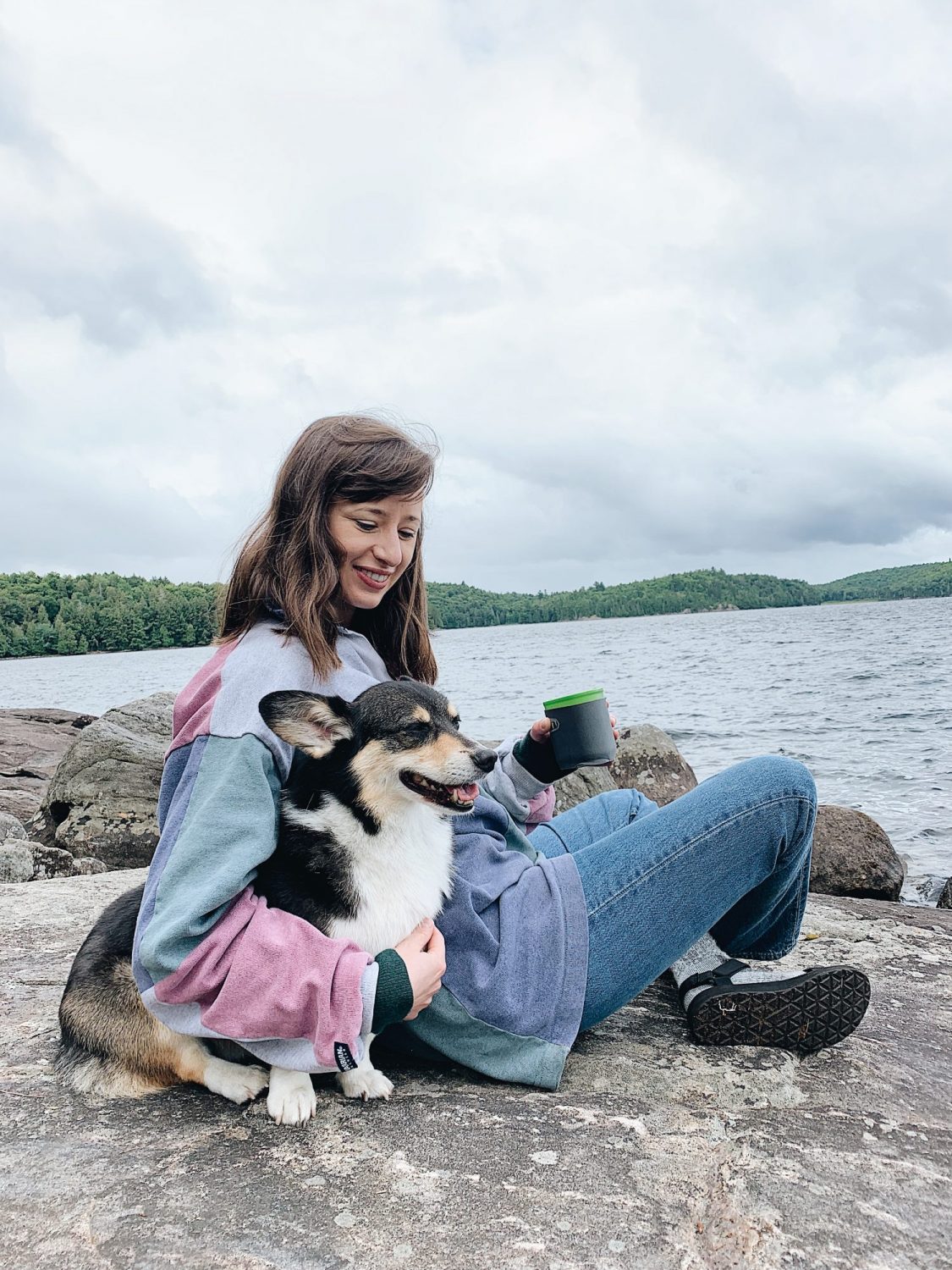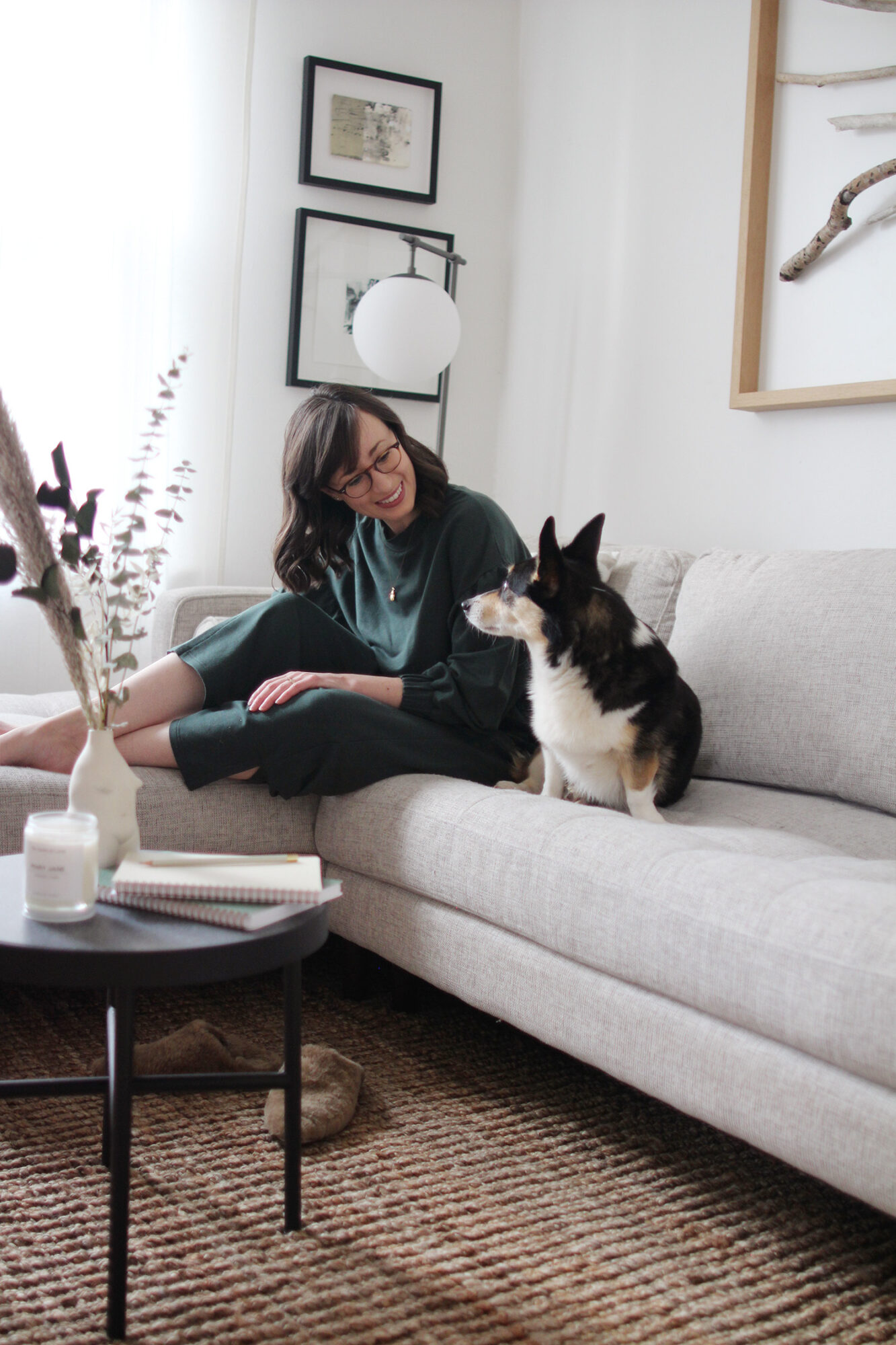 ---
DOBBY'S LIFE AT STEEP HILL COTTAGE
Seeing how much Dobby loved life at the cottage gave us the encouragement we needed to take the leap to full time lake living. I think it's safe to say his last year was his best.
---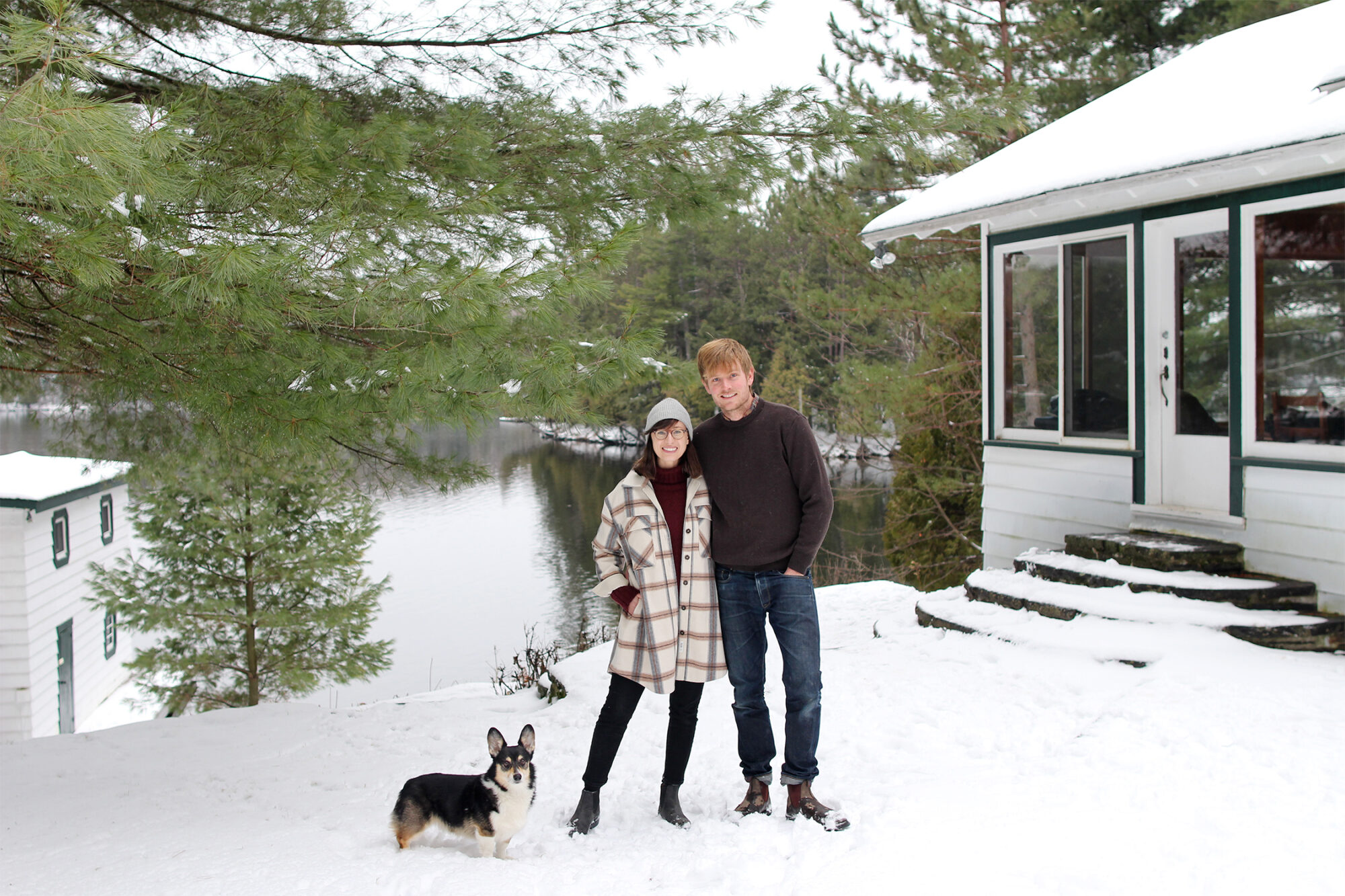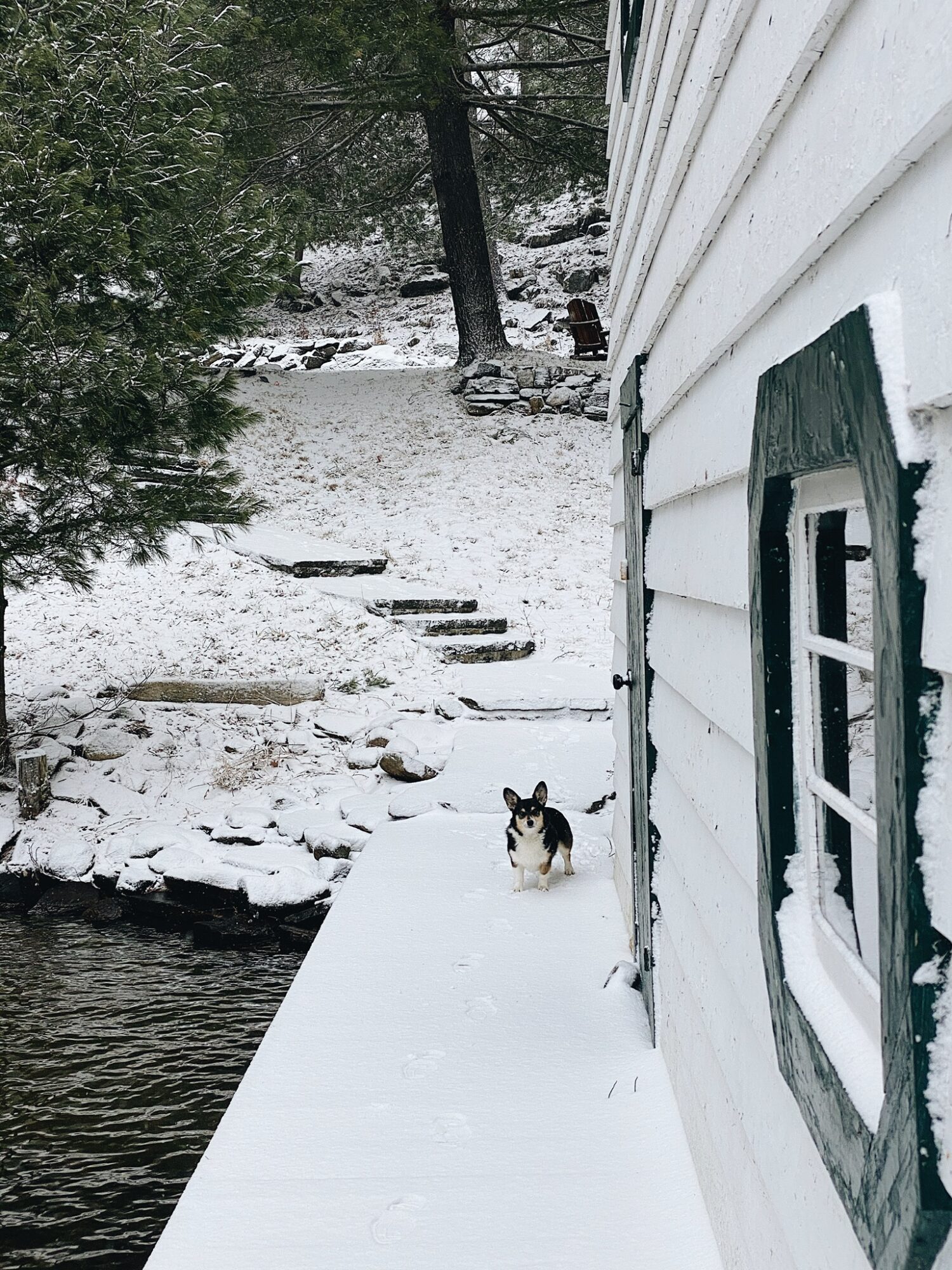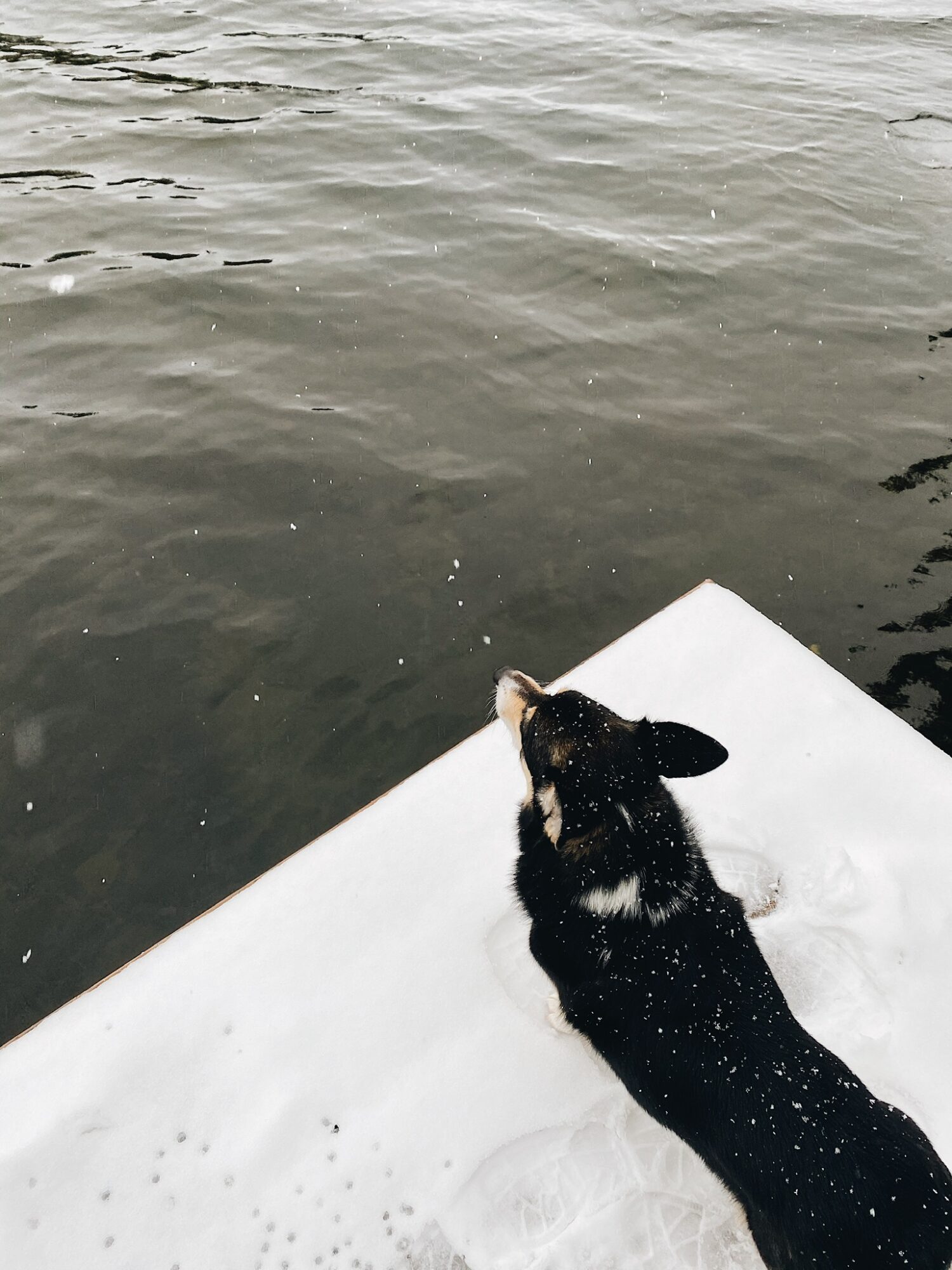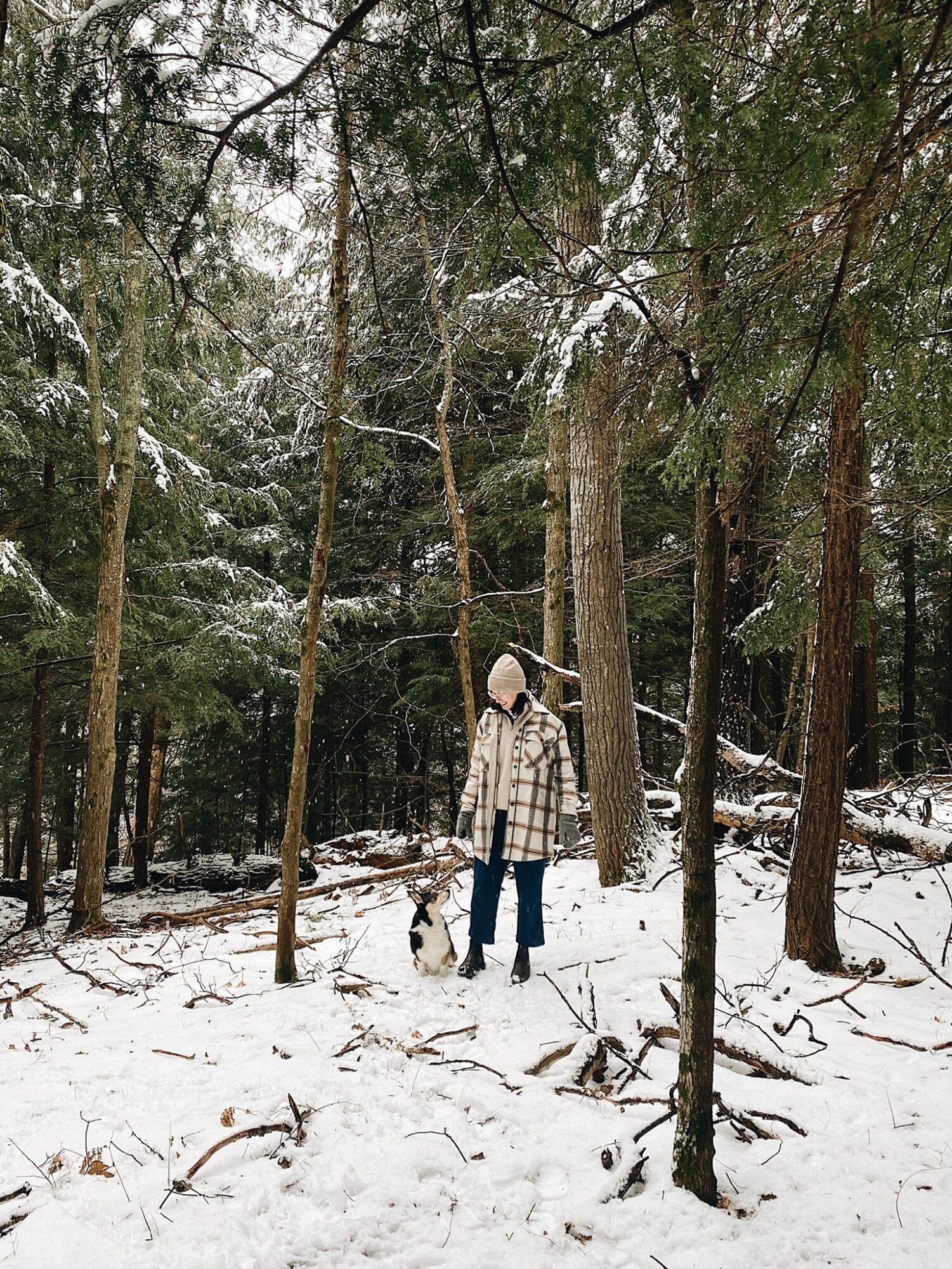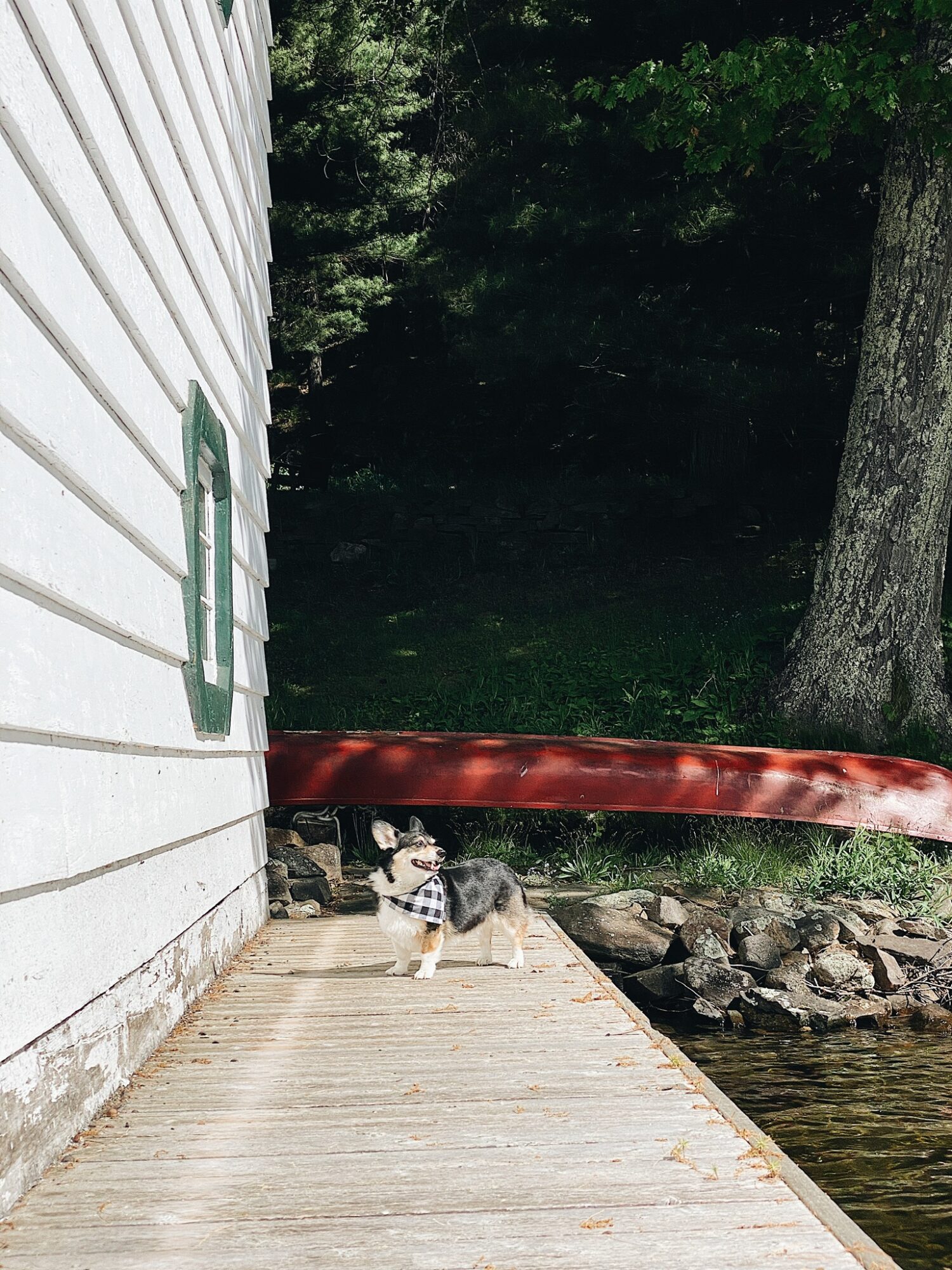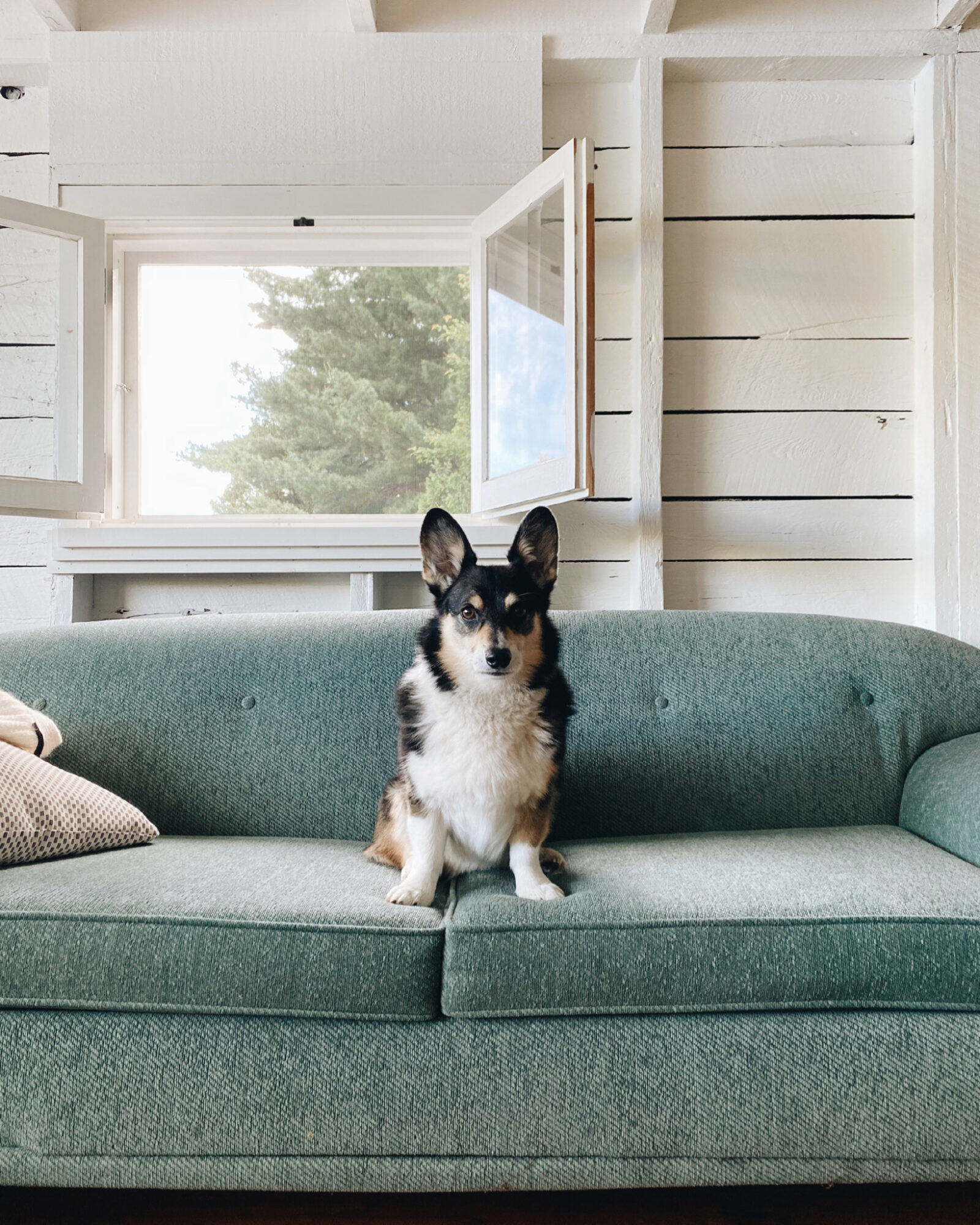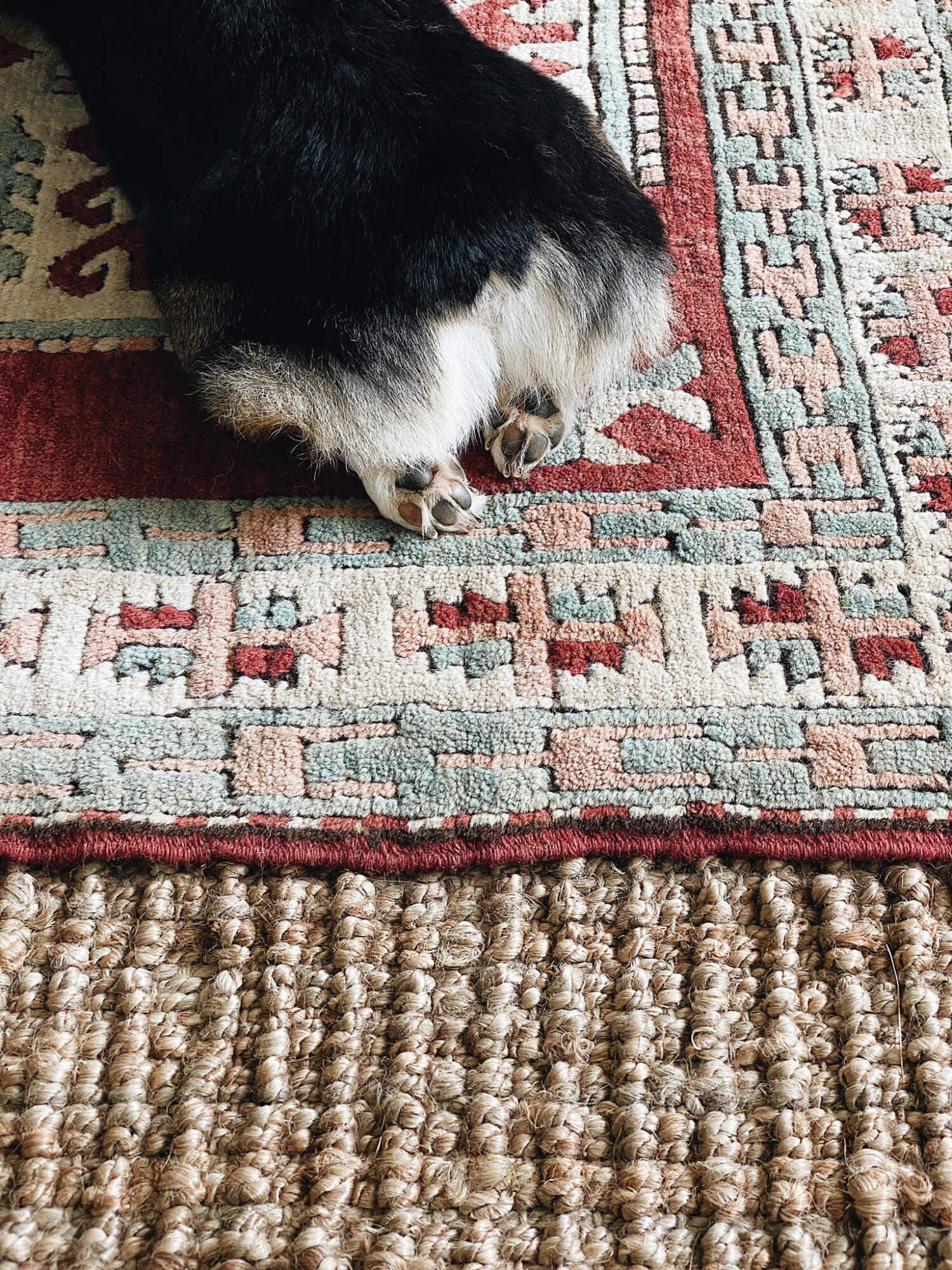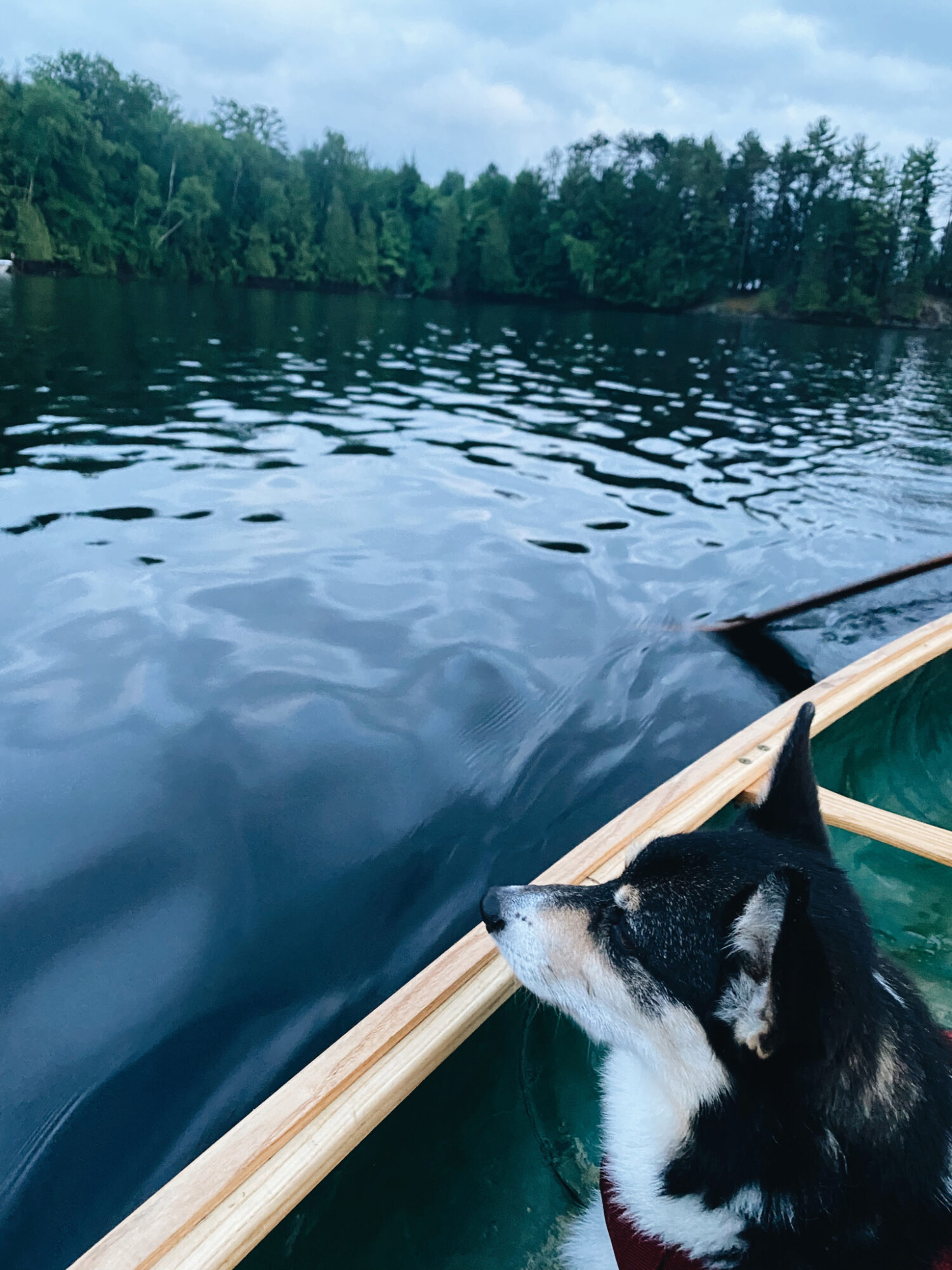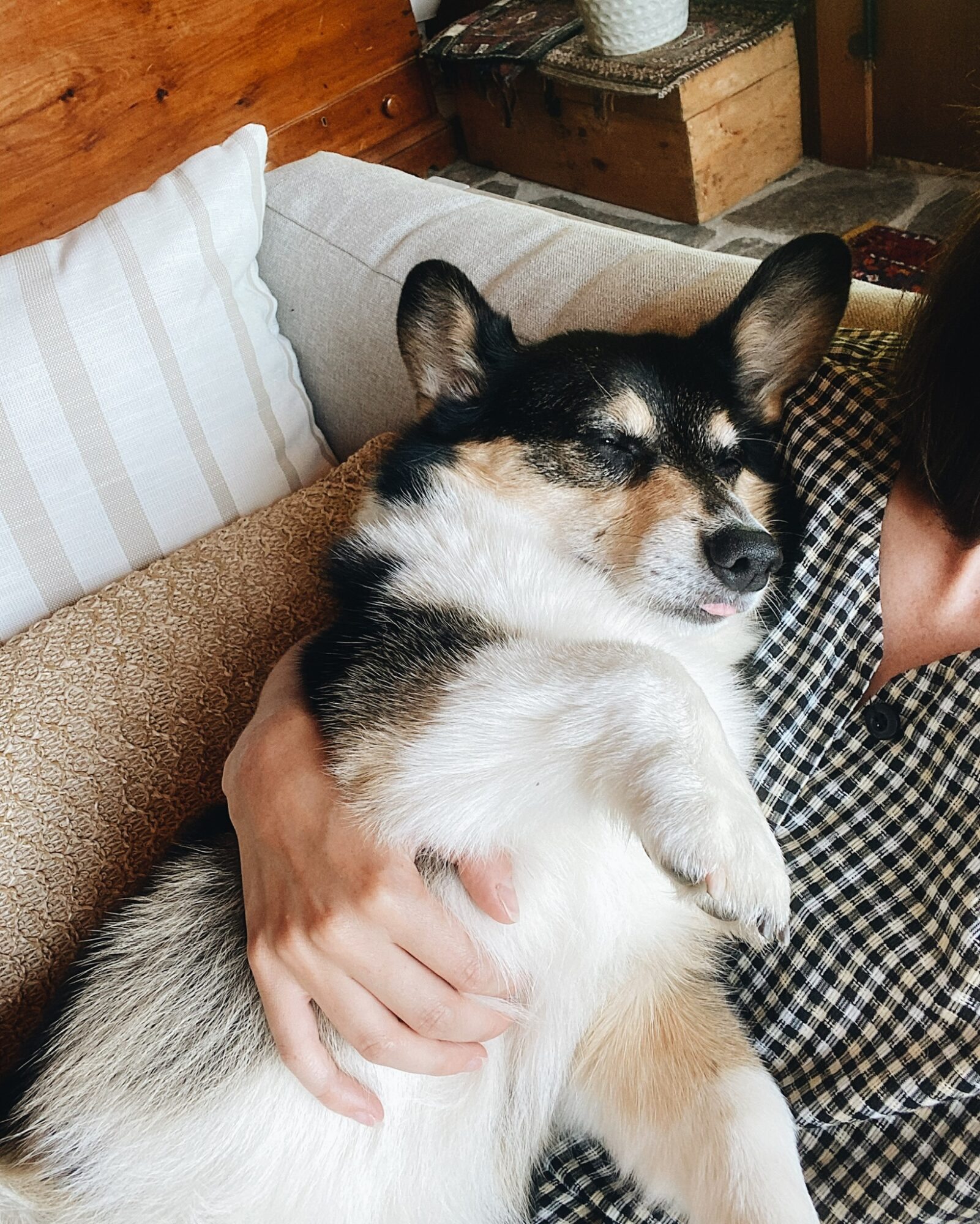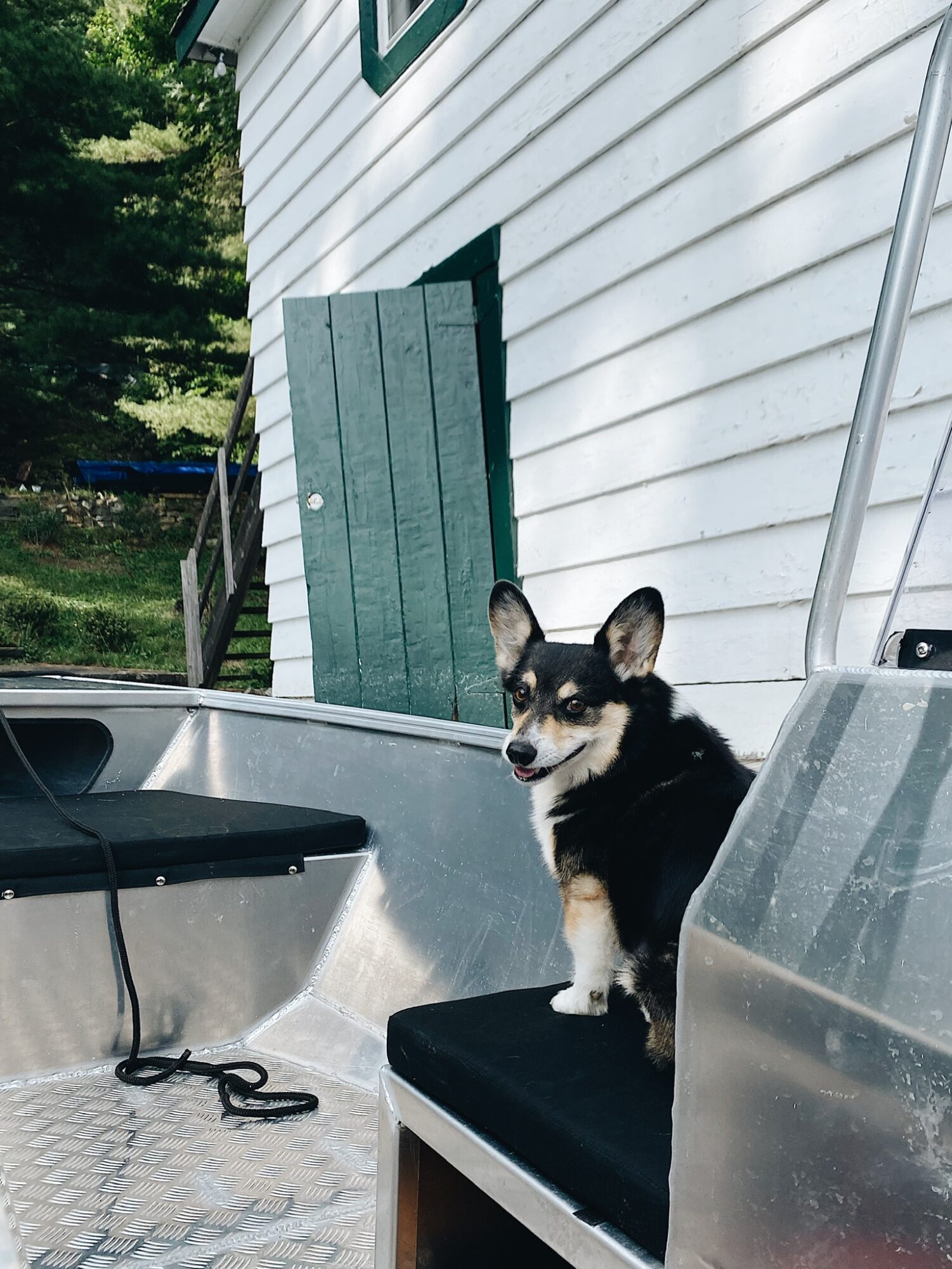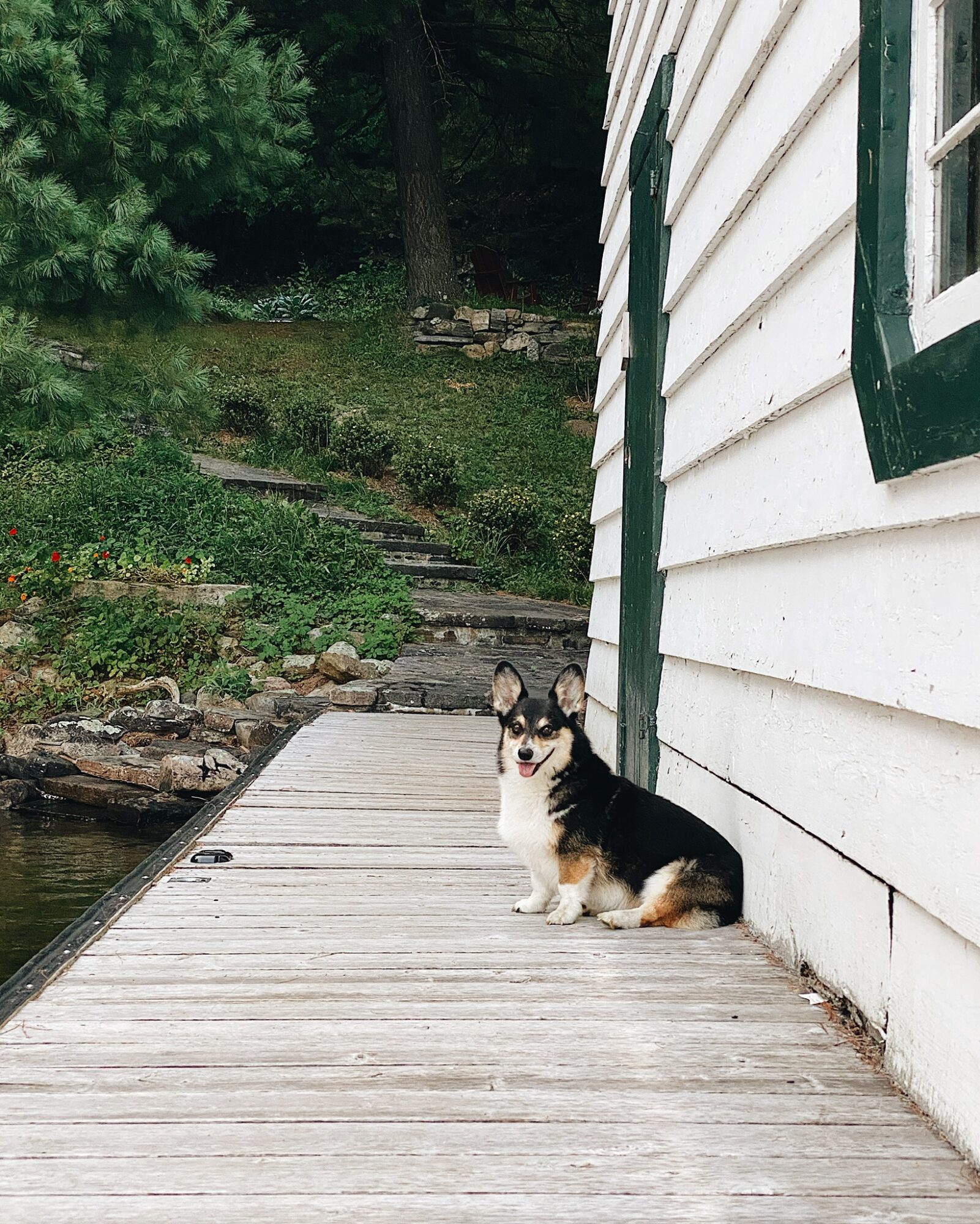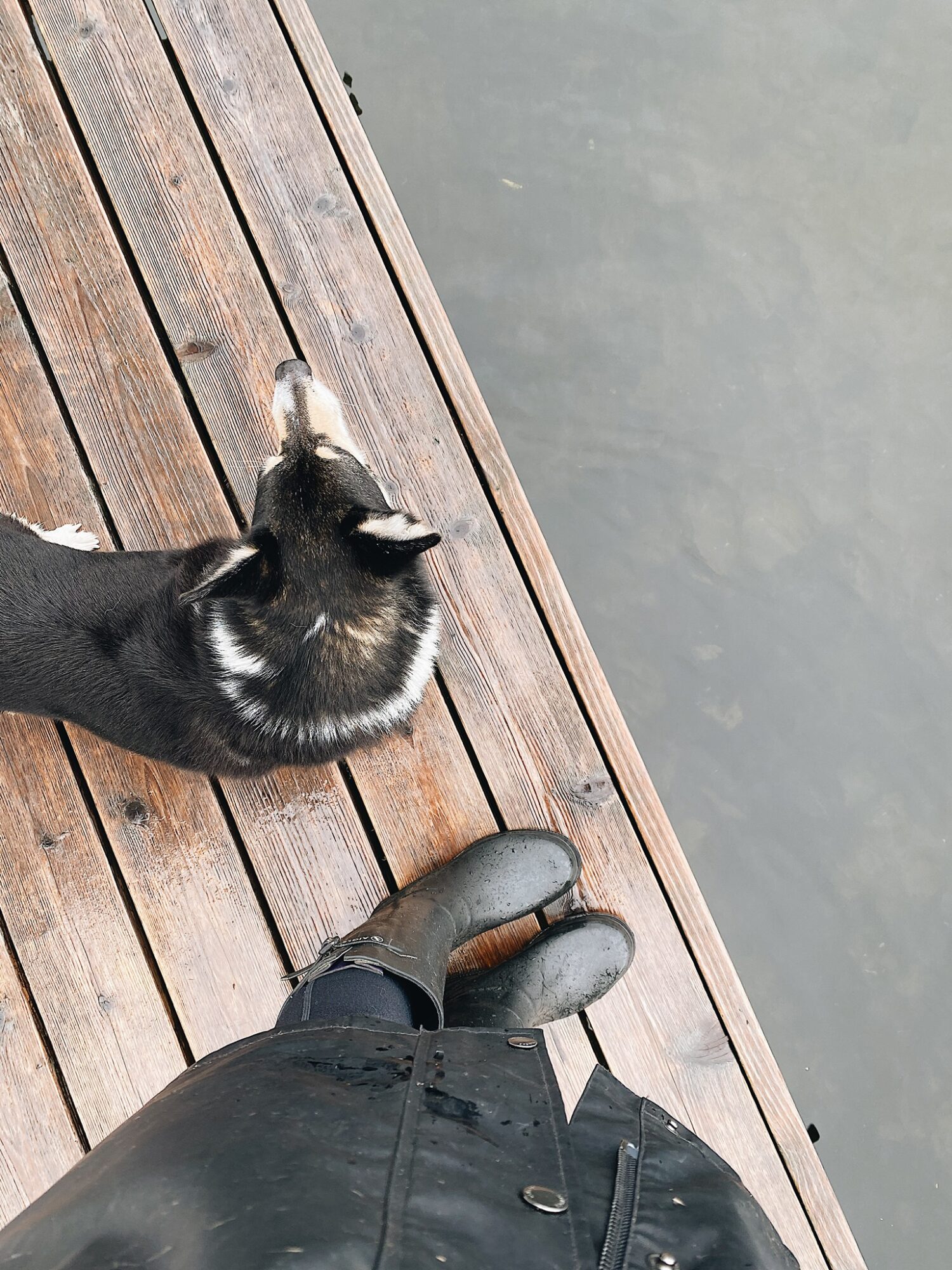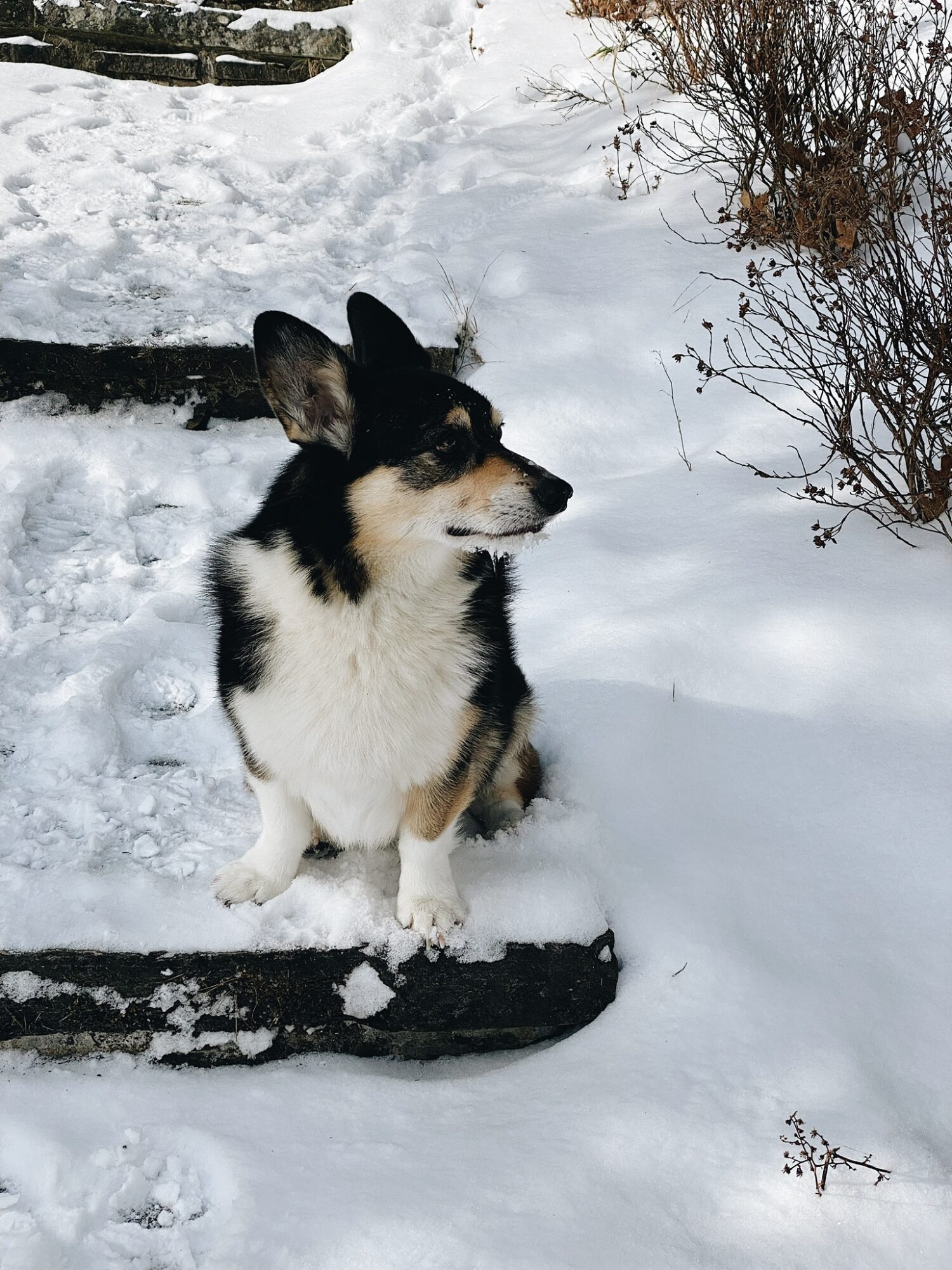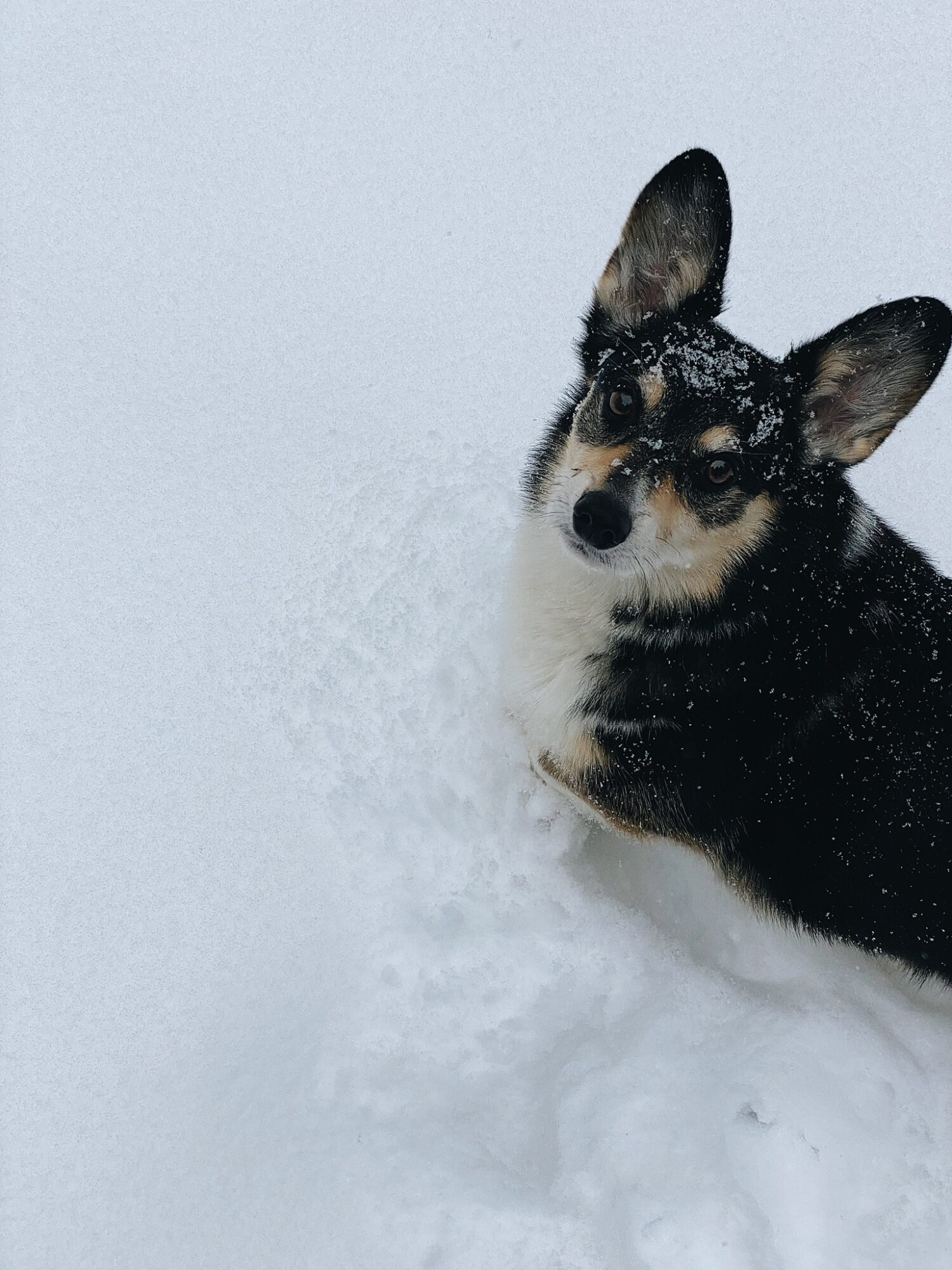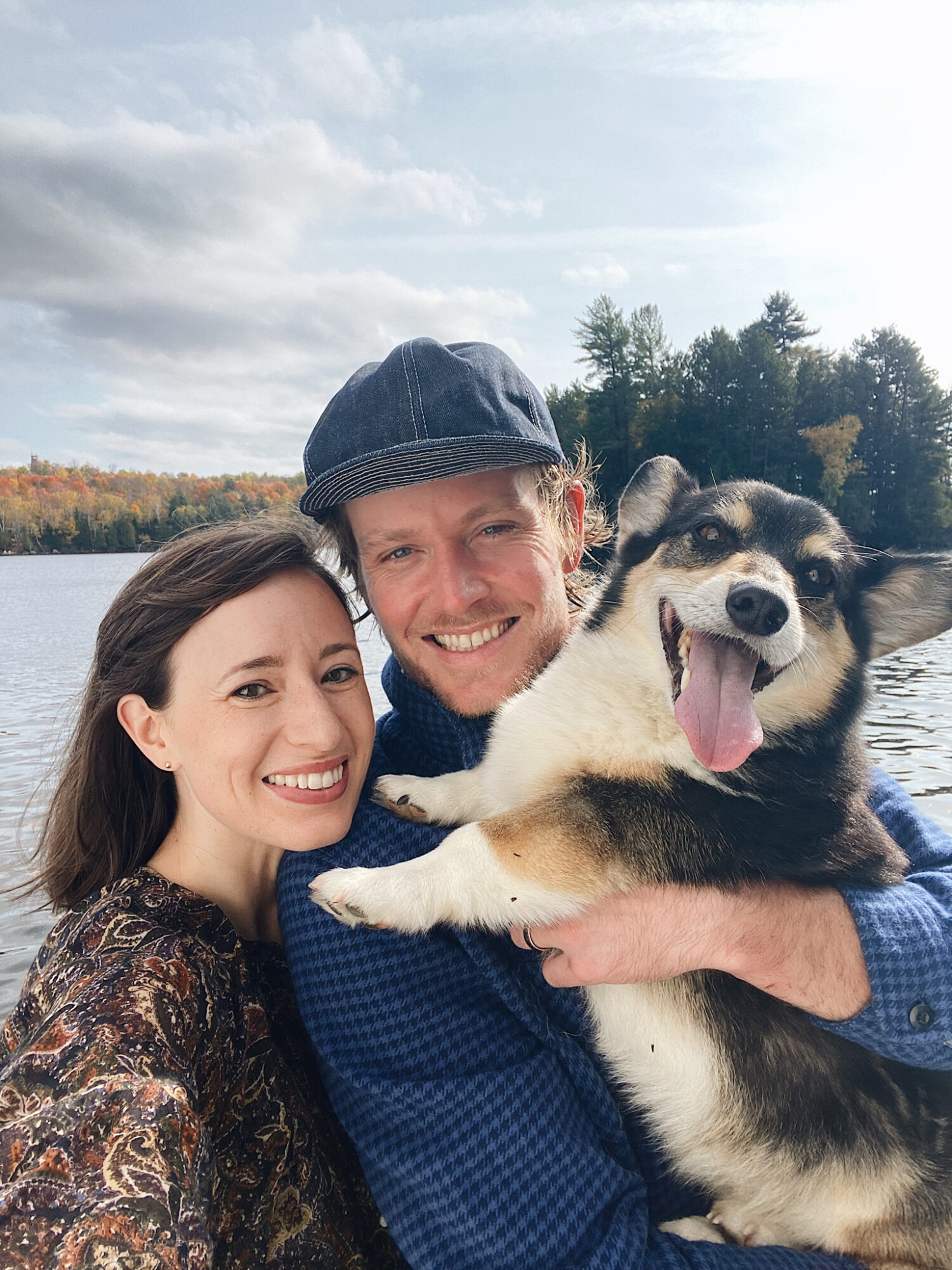 ---
For my fellow animal folks, I can share that Dobby didn't suffer long. His vet, who'd seen him just the day before, felt it must have been an unexpected pulmonary embolism that took him. Something we couldn't have anticipated or done much, if anything, to prevent.
Dobby had enjoyed his favourite dinner and bedtime treats, and he had been fetching and frolicking with a friend only days before. Even though it was a terrible shock, and far too soon, I'm deeply grateful that he got to be at home, where he felt safe and loved, and that I got to tell him he was, "Such a good boy." as he made his way.
So many of you have shared in the joy that Dobby brought to our lives. Thank you for making space in your time on Style Bee to enjoy this special soul with me. Hold your treasured friends close and let them know they're loved every chance you get.
---
To all those who've commented below,
– THANK YOU –
I've been overwhelmed by your kind messages and the love you've expressed for Dobby. It means a lot to know he touched so many people across the world and brought some goodness to your time online. I've read all of your beautiful messages and feel your love and support in my heart. Thank you for sharing your memories of him and for helping me on my way to healing.